Bottle brush Christmas trees are back! These vintage Christmas decorations are coming back in full force and they're a super easy yet fun way to decorate for the holidays.
I started using bottle brush Christmas trees a few years ago and fell in love with them! They're cute, usually inexpensive and a fun way to style your home for both winter and the holidays!
Last year I ordered a pack of bottle brush trees from Amazon. When they arrived I was so disappointed because they were all smashed and bent up. That's when I discovered a simple trick to reform them!
All you need to do is run them under warm water and gently turn them in the palm of your hand to reshape them The warm water loosens up the bristles to easily make them look like trees again!
There are so many different ways you can use them from shelf decor to wreath add ons. Below are 5 different ways you can use bottle brush Christmas trees as part of your holiday decor!
5 Bottle Brush Christmas Trees Ideas
1. Part of a Forest of Trees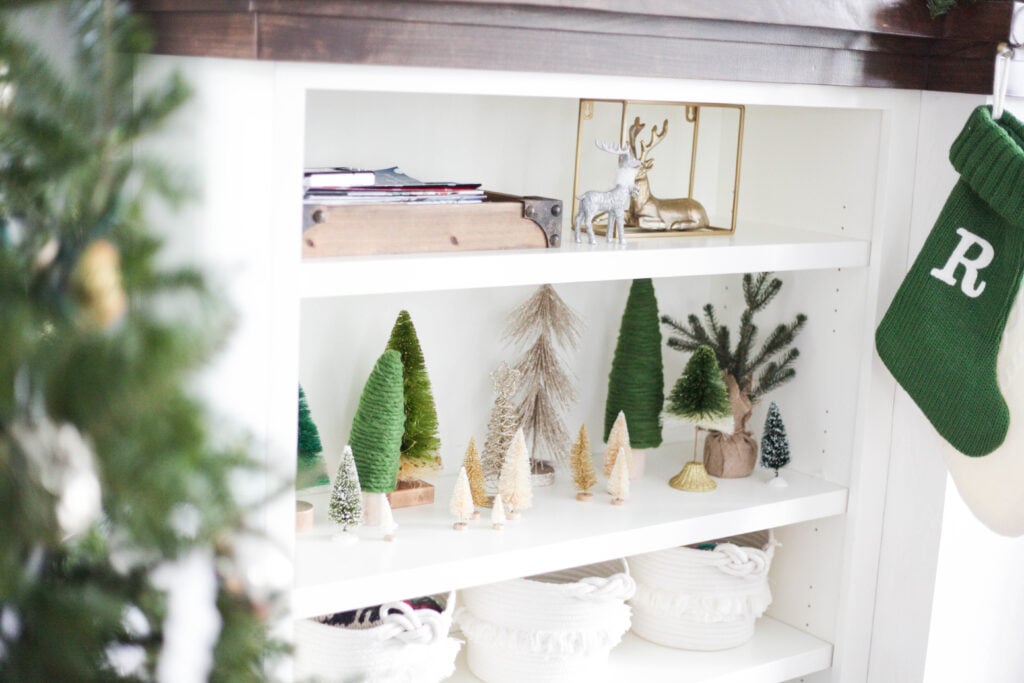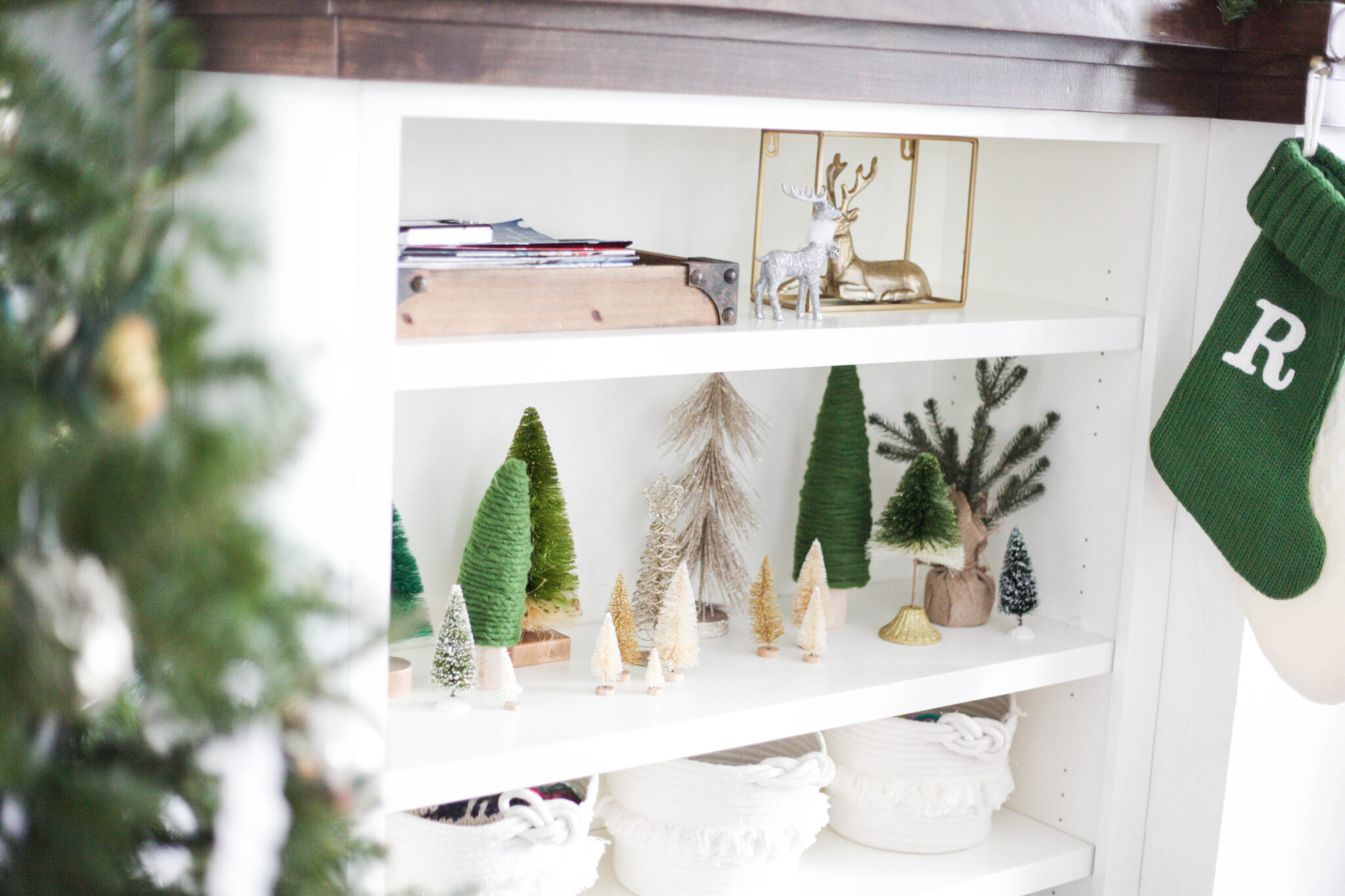 One of the ways I've used bottle brush Christmas trees is just simply on a "Christmas Tree shelf"! Get a variety of shapes and sizes of Christmas trees and gather them all together for one tree filled arrangement.
2. Painted A Sea Pink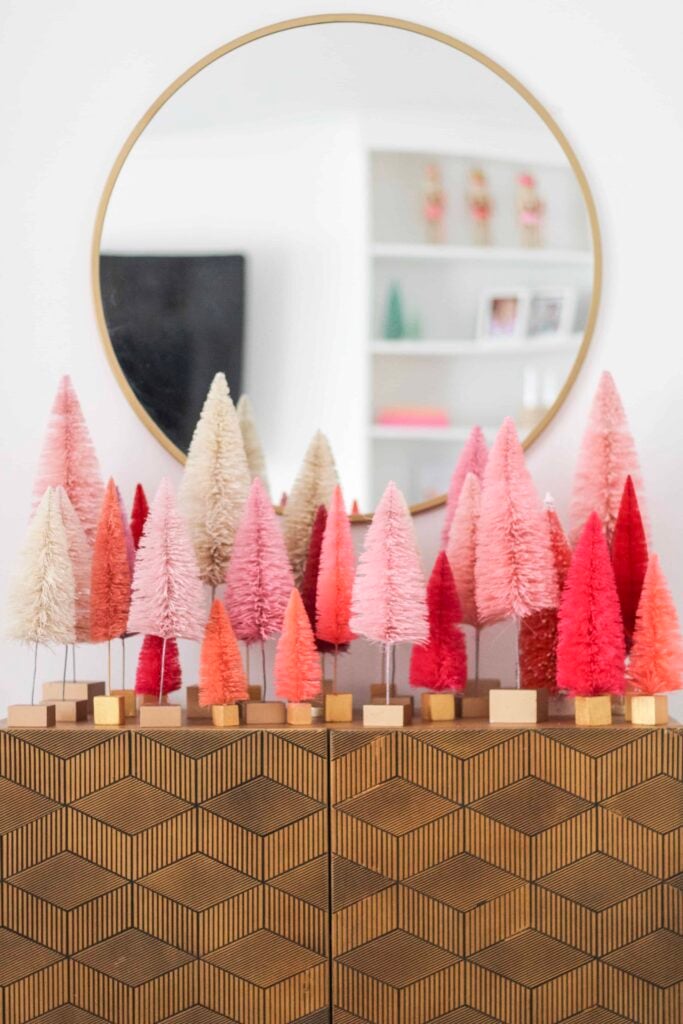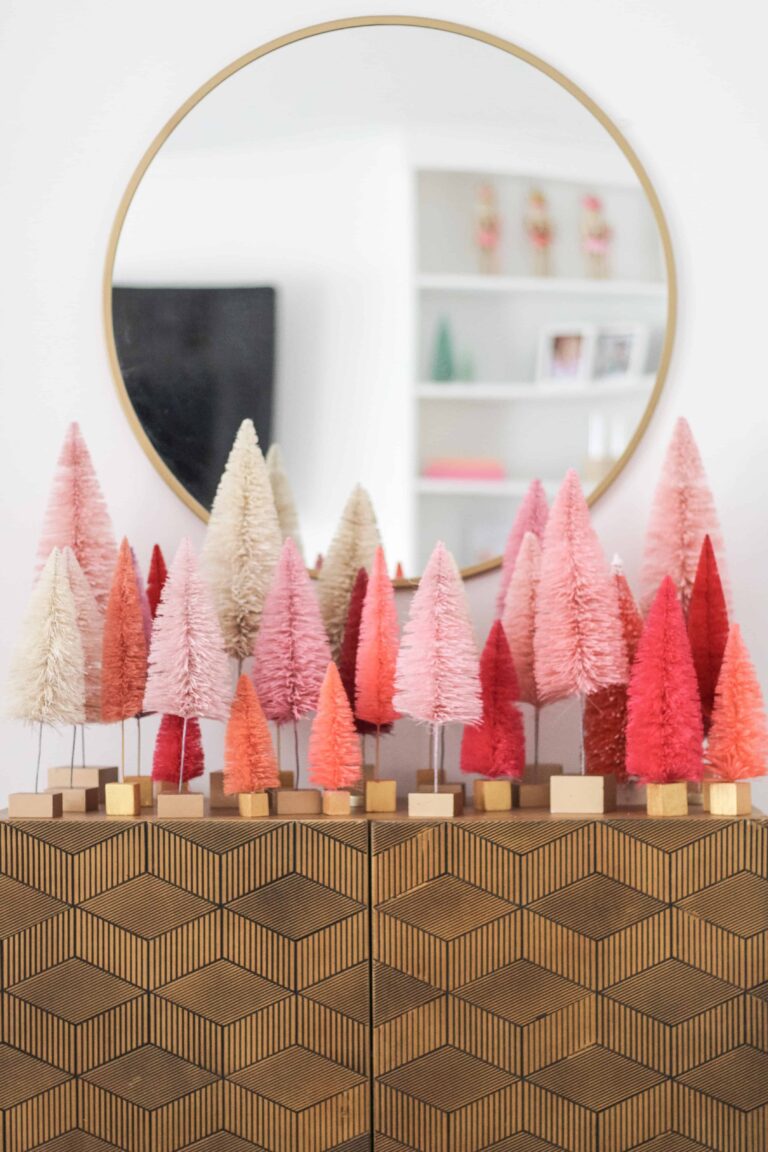 My friend Arin from Arin Solange at Home has the most adorable collection of pink dyed bottle brush trees ever. She has a full tutorial on how to dye your trees pink so head over to her blog for that!
3. In a Wreath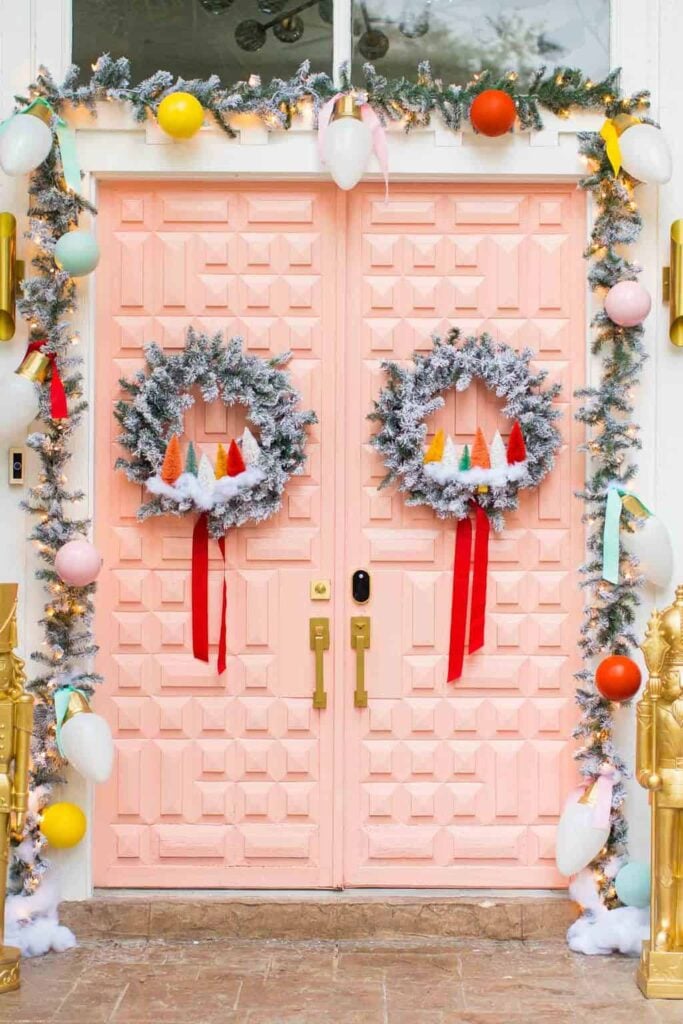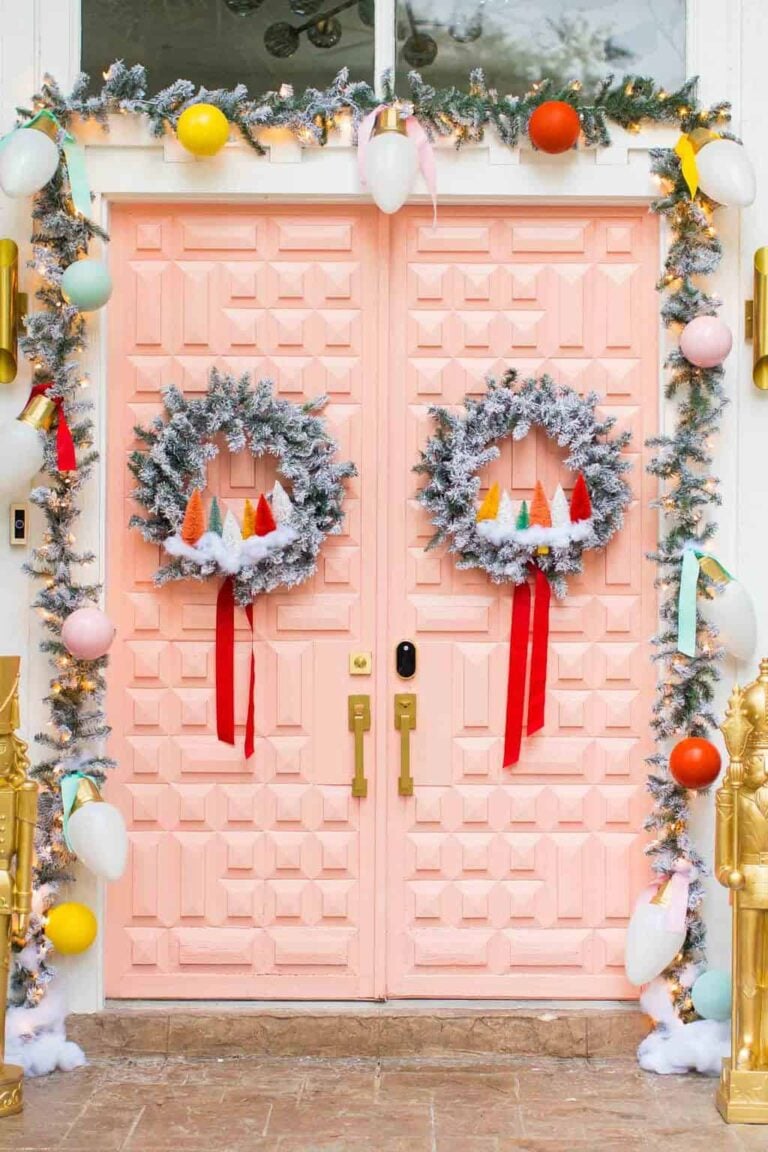 Jazz up your wreath like Sugar and Cloth by adding in some colorful bottle brush Christmas trees in it! Whether you keep them classic tree colors or paint them pops of color, you can put this fun wreath in any part of your home!
4. Coffee Table Decor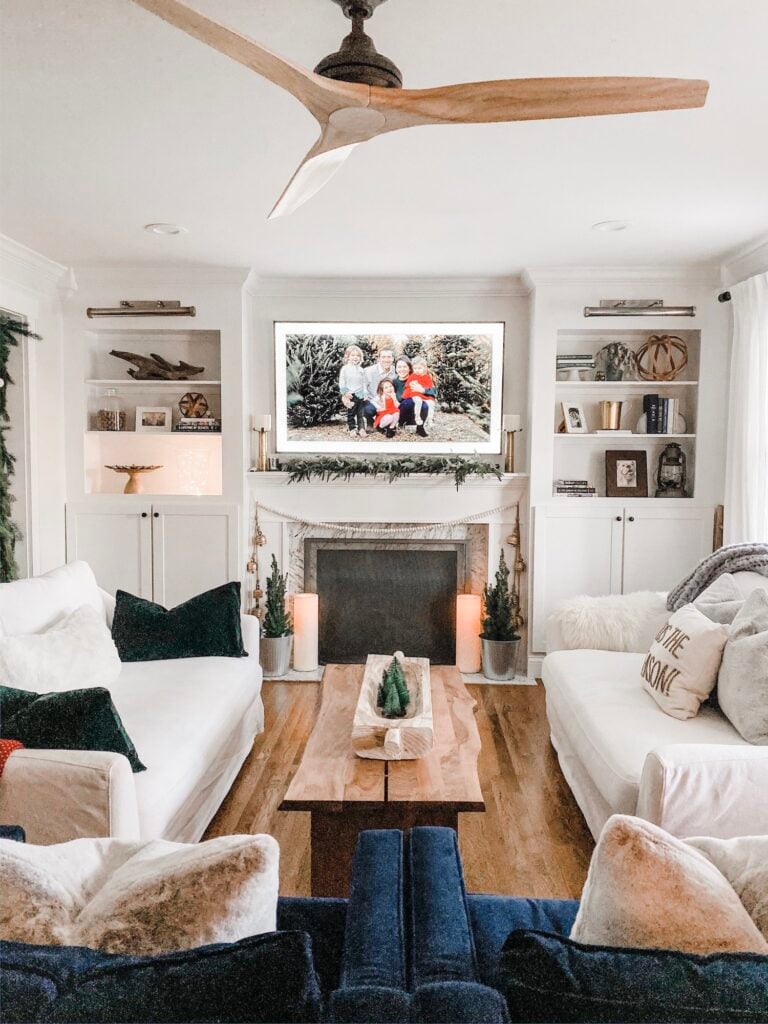 A simple wood basket filled with a handful of classic green bottle brush Christmas trees like my friend Val from Lovely Lucky Life did is a chic way to add some holiday cheer to your living room!
5. In a Christmas Display Box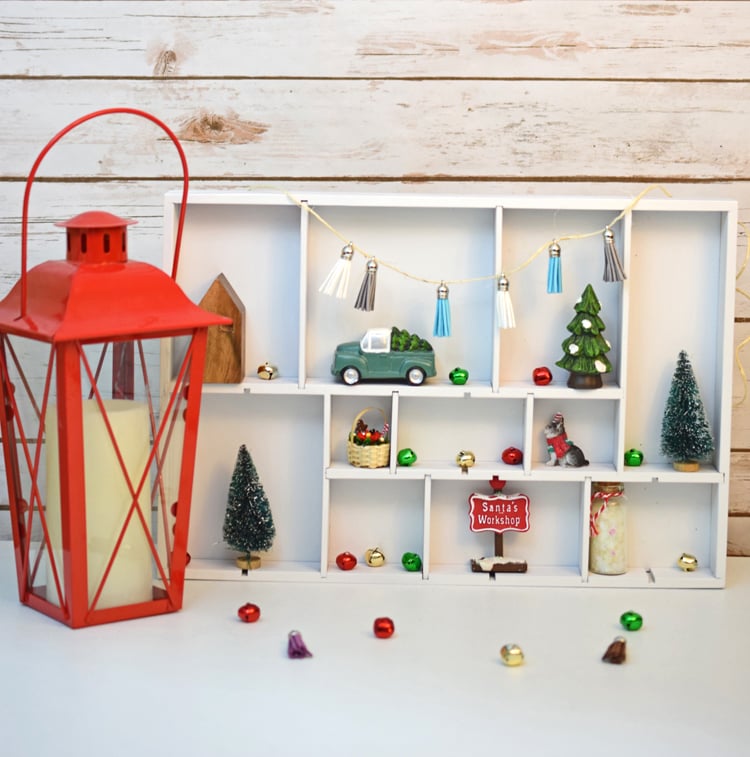 Do you have a little shadow box or display box? Displaying bottle brush Christmas trees are perfect in something like that!
This adorable Christmas display box was handmade by make your own display box with help from the Mom Home Guide. Head to hear blog for the instructions!
Bottle brushes are a very inexpensive way to decorate for the holidays. I bought all of mine from Amazon and Target last year. Here's a few spots to purchase them!
8 Places to Buy Bottle Brush Christmas Trees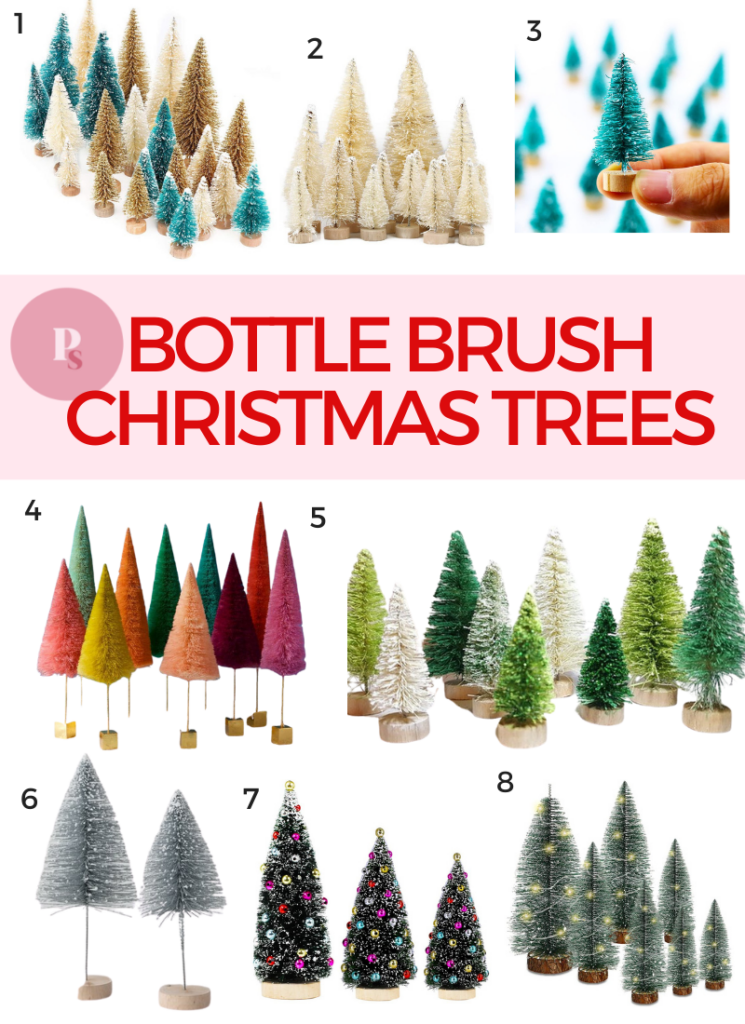 Paisley + Sparrow is a participant in the Amazon Services LLC Associates Program. This post may include affiliate links which means I may earn a small commission if you shop using the links below at no additional cost to you.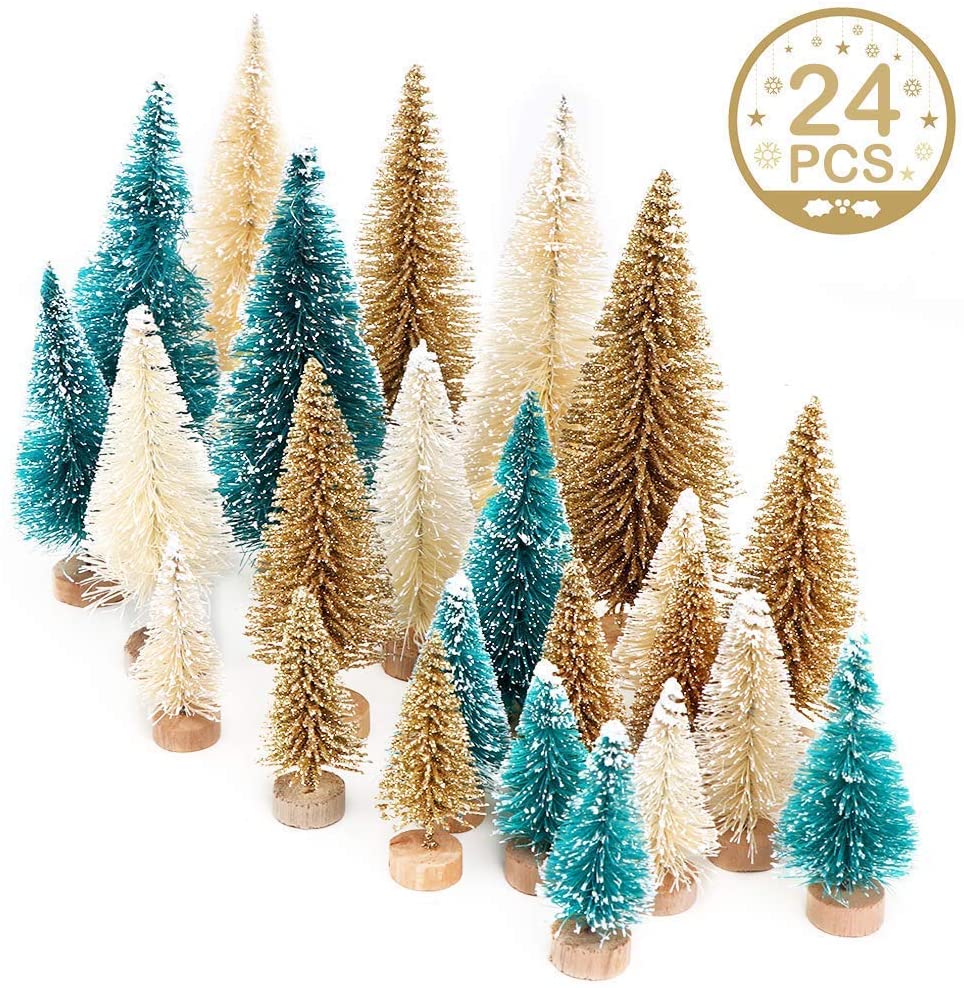 These 24 Piece Bottle Brush from Amazon are the exact trees I bought last year. I split them up into different groups in a few different areas. You can also paint the white ones if you want to add more color!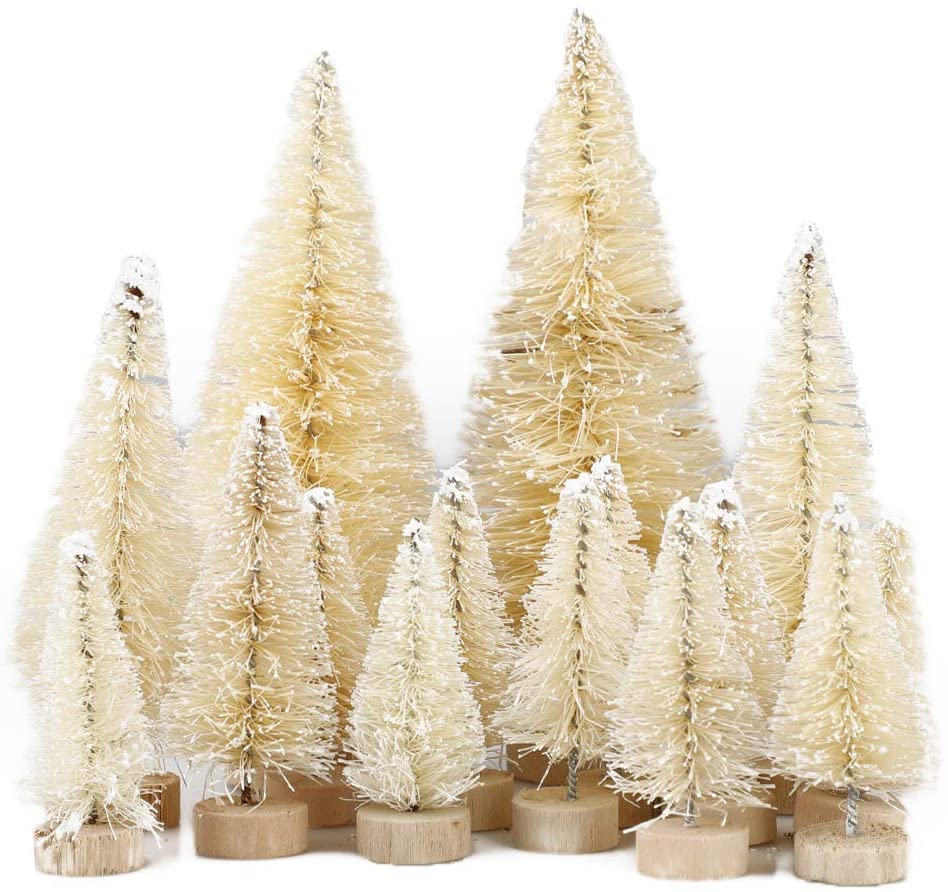 I bought these White Bottle Brush Christmas Trees this year! They're the perfect trees to spray paint to match whatever decor you're going with this year!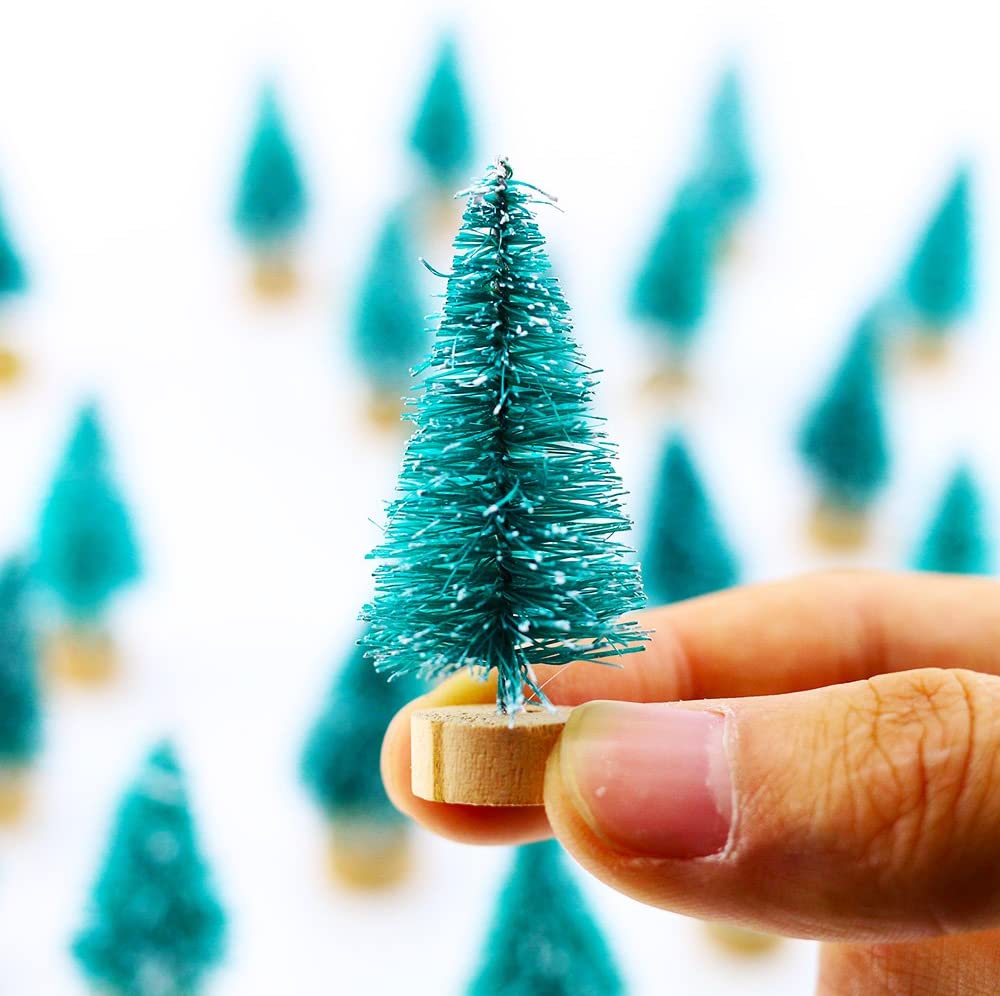 These adorable Frosted Mini Trees are great not only for decor but for adding on to presents!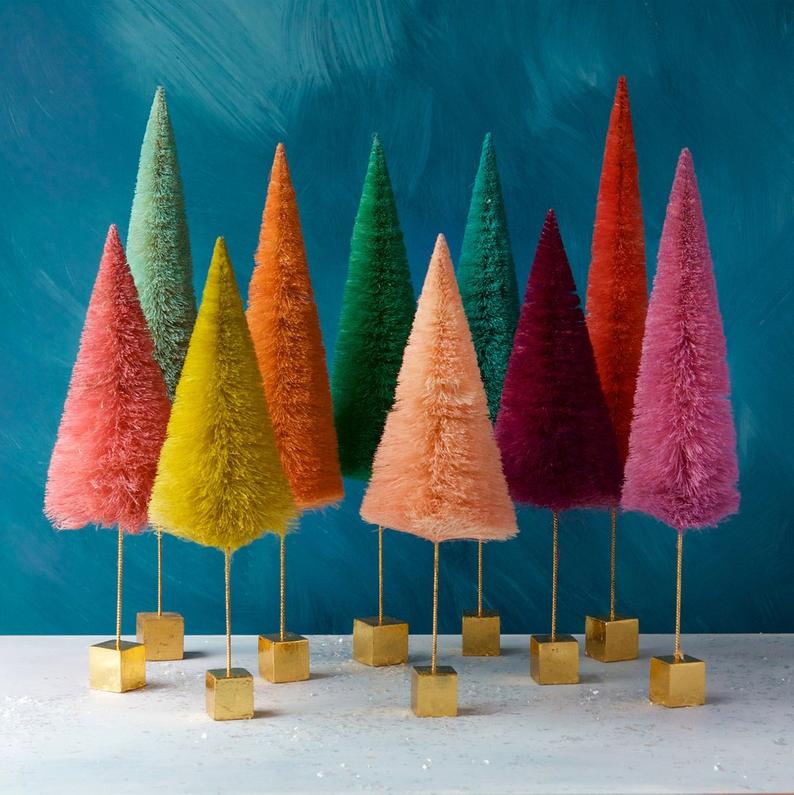 These gorgeous Tall Singular Sisal Tree from Etsy are a great way to accent your groupings of bottle brush trees! They come in a variety of colors!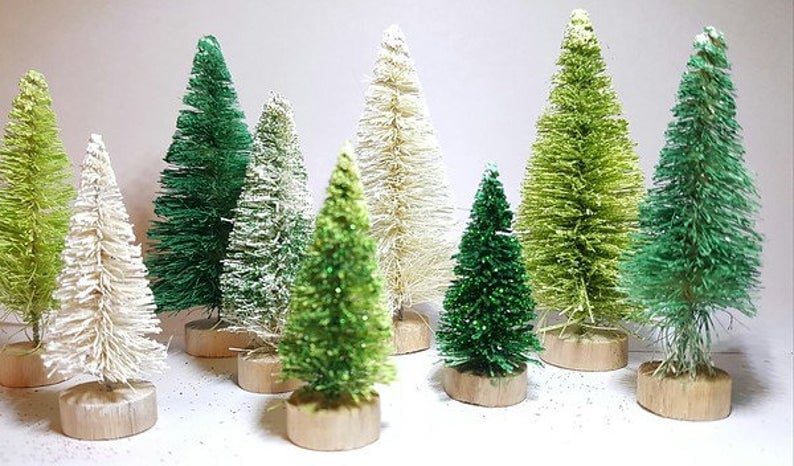 This 9 Piece Mixed Green Trees can be split up over a few different areas or kept together for a forest like feel.
You may be wondering how you could actually incorporate them into your Christmas decor this year so I've rounded up a handful of my favorite ways from some of my favorite bloggers below! Which one is your favorite?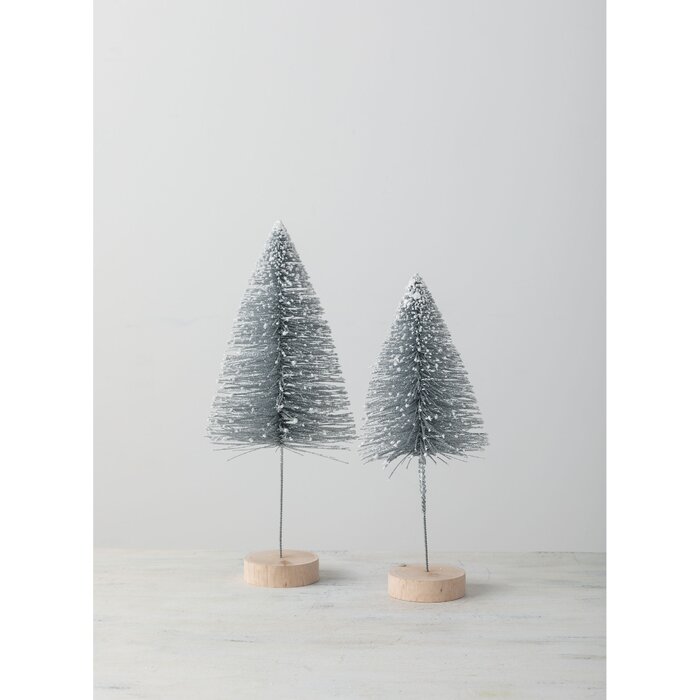 Things that come in pairs are a perfect way to keep a coordinated look! I love this cute Bottle Brush Set that adds some height to your holiday decor scenes!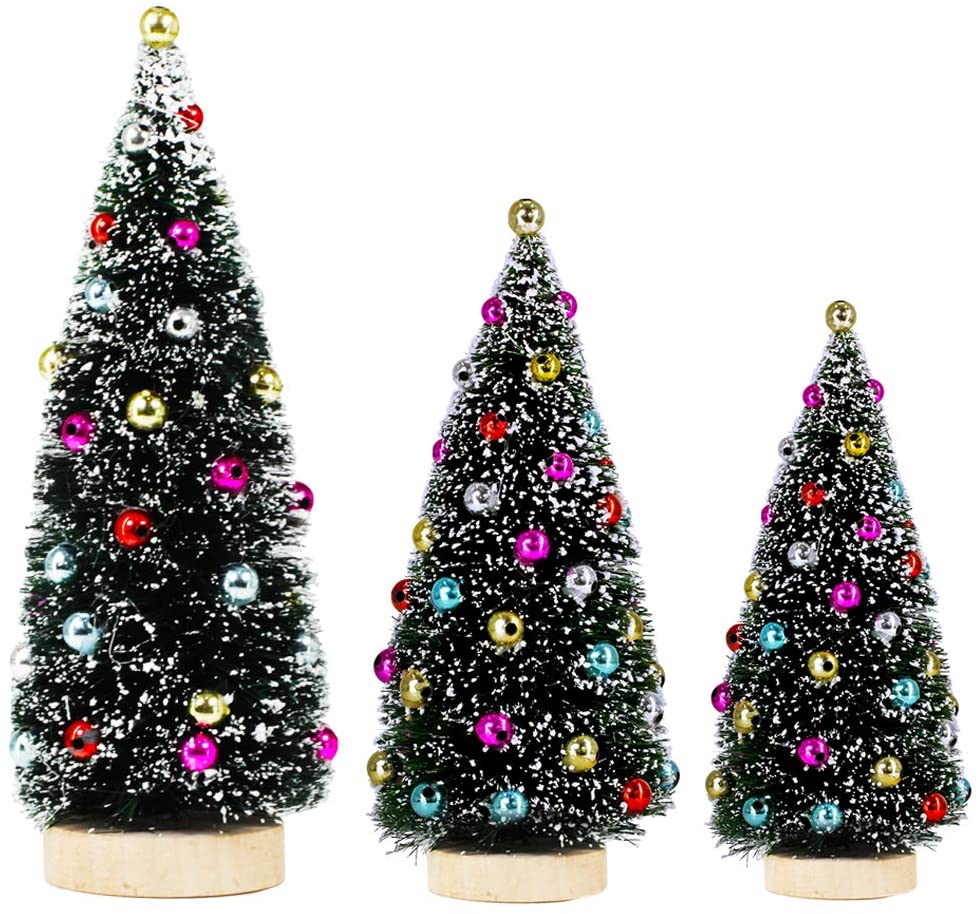 Get pre-decorated bottle brush trees with this trio of 3 Pack Artificial Mini Tabletop Christmas Trees off Amazon!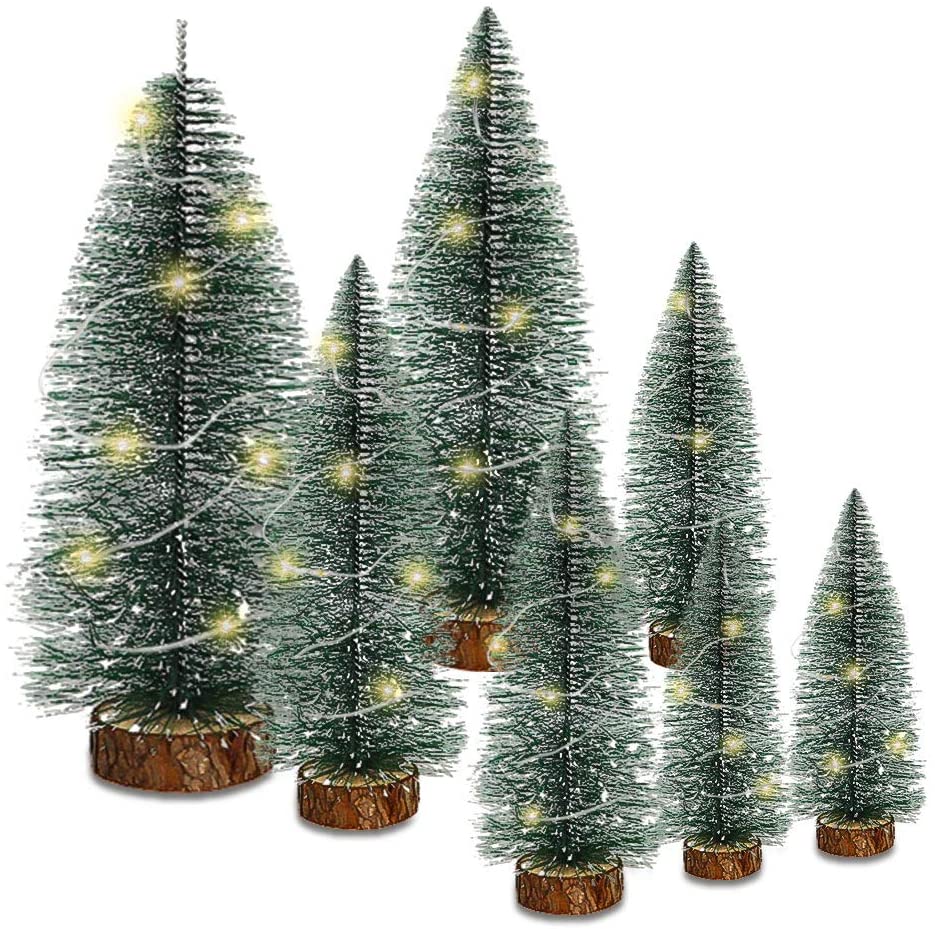 These cute Mini Artificial Christmas Trees Set with Led Light are a way to shed a little light on to your holiday decor!
I hope this inspires your Christmas decor this year and you found a few new ways to use (and new places to buy!) your bottle brush Christmas trees!
If you're looking for even more Christmas decor ideas, check out this post for neutral Christmas home decor!