Teachers deserve the best, and at the very least they deserve a thoughtful, useful gift this holiday season. They have proven to be some of the most patient, flexible and kind humans on the planet, especially given what they've had to deal with over the past few years!
Whether your kids are in preschool, middle school or even college, a sweet note and token of your appreciation for teaching your little – and not so little – ones won't go unnoticed.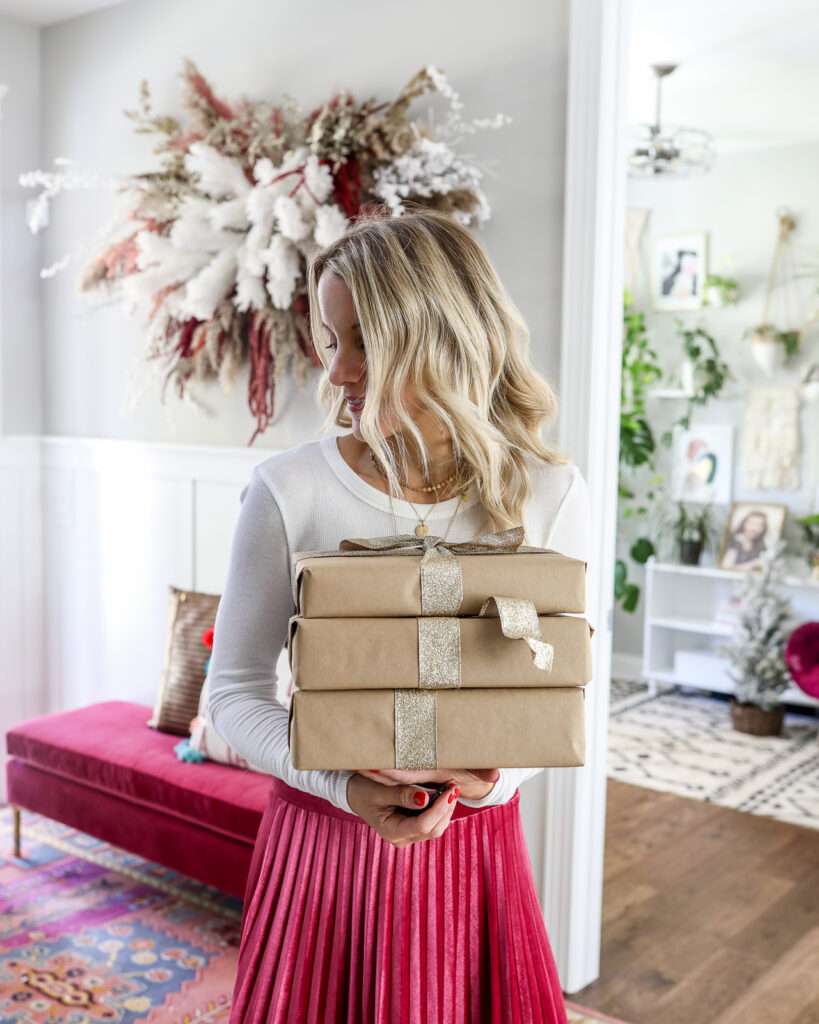 But before you give them another coffee mug, let me help! I've asked some of my very own teacher friends for gifts that they actually want to give (although so many said any gift is so appreciated!!).

Here are some of my favorite teacher gifts – many of them recommended by teachers themselves!
30 of the Best Teacher Gifts for 2021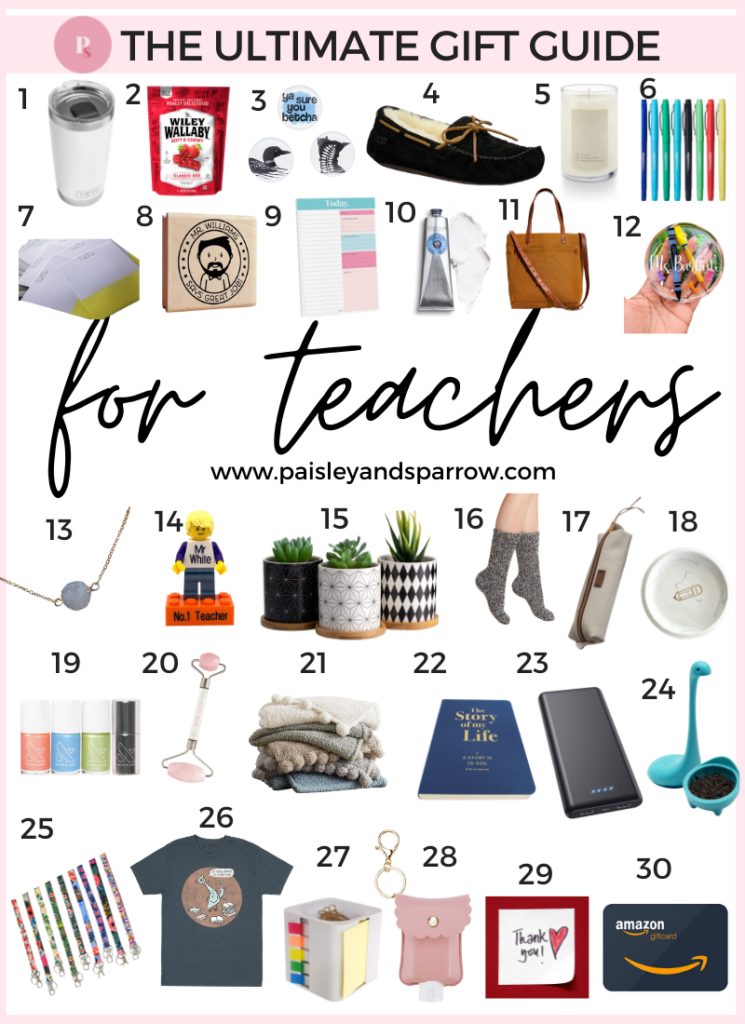 This post may include affiliate links which means I may earn a small commission if you shop using the links below at no additional cost to you. Paisley + Sparrow is a participant in the Amazon Services LLC Associates Program, an affiliate advertising program designed to provide a means for sites to earn advertising fees by advertising and linking to Amazon.com. Thanks so much for supporting me and this blog!
1. Yeti Cup // 2. Snacks and Drinks (My Pick: Wiley Wallaby) // 3. Local Products (My Pick: MN Magnet Set) // 4. UGG Slippers // 5. Candle // 6. Fun Pens // 7. Notecards + Stamps, Etsy // 8. Teacher Stamp, Etsy // 9. To Do List // 10. L'Occitane Hand Cream Set // 11. An Everyday Tote (My Pick: Madewell Canvas Transport Tote) // 12. Personalized Coaster, Five Elements Home Essentials // 13. Necklace, Etsy // 14. Personalized Mini-Fig, Etsy // 15. A Cute Plant and Pot (My Pick: Geometric Pattern Pots) // 16. Cozy Socks, Nordstrom // 17. Pencil Bag, Etsy // 18. Ring Dish, Etsy // 19. Olive and June Nail Polish // 20. Rose Quartz Facial Roller, Nordstrom // 21. Pom Pom Blanket, Pottery Barn // 22. Story of My Life Activity Journal // 23. Portable Charger // 24. Soothing Tea and Tea Infuser // 25. Lanyard, Etsy // 26. Bookish T-Shirt, Out of Print // 27. Supply Organizer // 28. Hand Sanitizer Holder // 29. A Note of Thanks // 30. Gift Cards
Coffee is a lifeline for most, but especially for early rising teachers! Imagine trying to teach not just your child but 20 to 30 children without coffee. Impossible. Buy the mug.
2. Snacks and Drinks to Keep in Their Desk
Lunch breaks may or may not happen for teachers on any given day, and more than a few teachers told me that they always have snacks in their desk! Nobody likes to be hangry and you especially don't want your child's teacher hangry while they're trying to teach.
3. Local Products
Win/win: support a local business and show your local love to a teacher! If you're from Minnesota check out this MN Made gift guide for tons of great ideas.
Is your child's school distance learning? Keep your kids' teacher's toes nice and toasty warm with these UGG Slippers.
Sticking with the distance learning gifts, a candle is a great way to bring a moment of zen to a teacher's home.
Make grading papers fun again! These colorful felt tip markers will help make an otherwise mundane task fun and maybe even almost exciting.
In this go-go-go world, there's something so special about a handwritten card sent in the mail – you just need all the materials on hand. Make sending a note easy for your teacher friends with a set of notecards. Just don't forget the stamps.
Give a gift that keeps on giving! This fun personalized teacher stamp is available in male, female, Spanish teacher, superhero teacher options and more! Customize the accessories, the hair and text.
A simple pad of paper will help keep any teacher a bit more organized and a little less scattered throughout the day!
If you live in a cold weather locale, you know hand cream is a must during winter – especially this year with the extra vigilant hand washing. This L'Occitane Hand Cream Set, which includes Almond Delicious, Shea Butter and Lavender, is my absolute favorite.
If you have multiple kids with multiple teachers, split up this trio into several little gift packs.
Think you haul a lot of stuff around? Try being a teacher. This Madewell carry-all tote keeps papers, projects, lunch and everything else a teacher needs for a day in one place, with an interior zip pocket to keep the essentials – keys, wallet and phone – organized.
Rather than adding to your teacher's mug collection (but hey, who doesn't love a cute mug?), give them a place to set it down! These personalized coasters from Five Elements Home Essentials are cute and perfect for a teacher's desk.
This simple but sparkly necklace is a great way to say "Thank you!" Perfect with T-shirts or dresses and every style, your kid's teacher will appreciate this new wardrobe staple.
If you have a Lego-loving kid, they'll be excited to give their teacher a personalized Lego mini-figure.
Bring a little green to the classroom or your teacher's home! Pick out a succulent and plant it in a cute modern planter or have your child paint a pot for a sweet, handmade gift.
When your kid's teacher puts their feet up at the end of the day, make sure they have some cozy socks to make them even more comfortable. The Barefoot Dreams socks are as soft as the beloved blanket.
Get a simple but beautiful leather pouch for your teacher to carry pens, pencils and other supplies. This one is also customizable.
Sometimes teachers need to take off jewelry for science experiments or hands-on activities. Give them a place to put it with a ring dish for their desk!
Teachers' hands are front and center much of the day, so why not help them keep their nails looking their best with a mani system from Olive and June? Bonus: The fall nail polish colors are named after school subjects!
Extra bonus: use the code Jenb20 for 20% off a system!
If you think your kids are giving you wrinkles, imagine what all those kids are doing to their teachers! A rose quartz roller can help teachers relax and reduce puffiness, fine lines and dark circles.
Give your teacher a blanket something to snuggle up in, like this cozy pom pom sherpa throw.
Teachers spend all year thinking about your kid; give them the chance to think about themselves and their own lives! This journal provides prompts to help teachers write their own life story, a gift they'll treasure for years.
If you're looking for a practical gift to show your appreciation, a portable charger will make sure your teacher's always charged up and ready to go. A teacher can keep this in their bag so they're never low on battery or take it with them on a hard-earned vacation!
After a day of lessons in front of the class, a teacher could use something soothe a sore, scratchy throat. Pick out some loose leaf tea (maybe chamomile!) and pair it with a cute tea infuser!
If teachers at your kid's school wear their IDs or keys around their necks, a cute new lanyard would be both practical and thoughtful. Choose a pretty floral, customize one with the teacher's name, or find one that aligns with their interests.
Get your favorite teacher a T-shirt with a reference to their favorite book. The teacher will be excited to wear it, and it'll get the kids excited about reading!
Give the gift of convenience! This cube keeps all a teacher's desk supplies in arm's reach.
Teachers need to keep hand sanitizer handy to stay healthy. These keychain hand sanitizer holders are cute and make sure clean hands are never too far away.
29. A Note of Thanks
More often than not a simple heartfelt "thank you" goes 1,000 times further than any gift could. (Though a gift is nice too, so why not both?)
30. Gift Cards
Amazon: Instead of playing the "will they like this gift or not?" game, get your teacher friend something you know they want. An Amazon gift card is always useful, or ask if they have a wishlist you can shop.
Target: Need I say more?
Spa or nail salon: Teachers are selfless, and deserve a day (or at least an hour!) to pamper themselves.
Restaurant: Simultaneously support a local restaurant and give your teacher an excuse for a night out.
Coffee shop: Always a delight to receive.
Want FREE Christmas gift tags? I created 64 beautiful gift tags that can be used not only for Christmas but every holiday! They're free to download!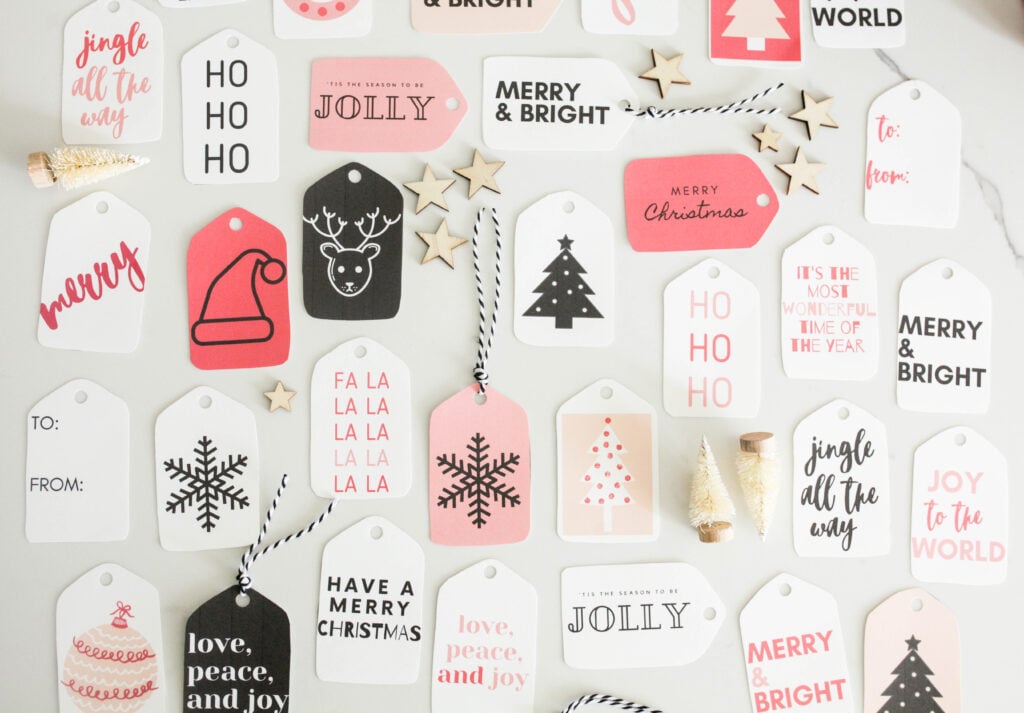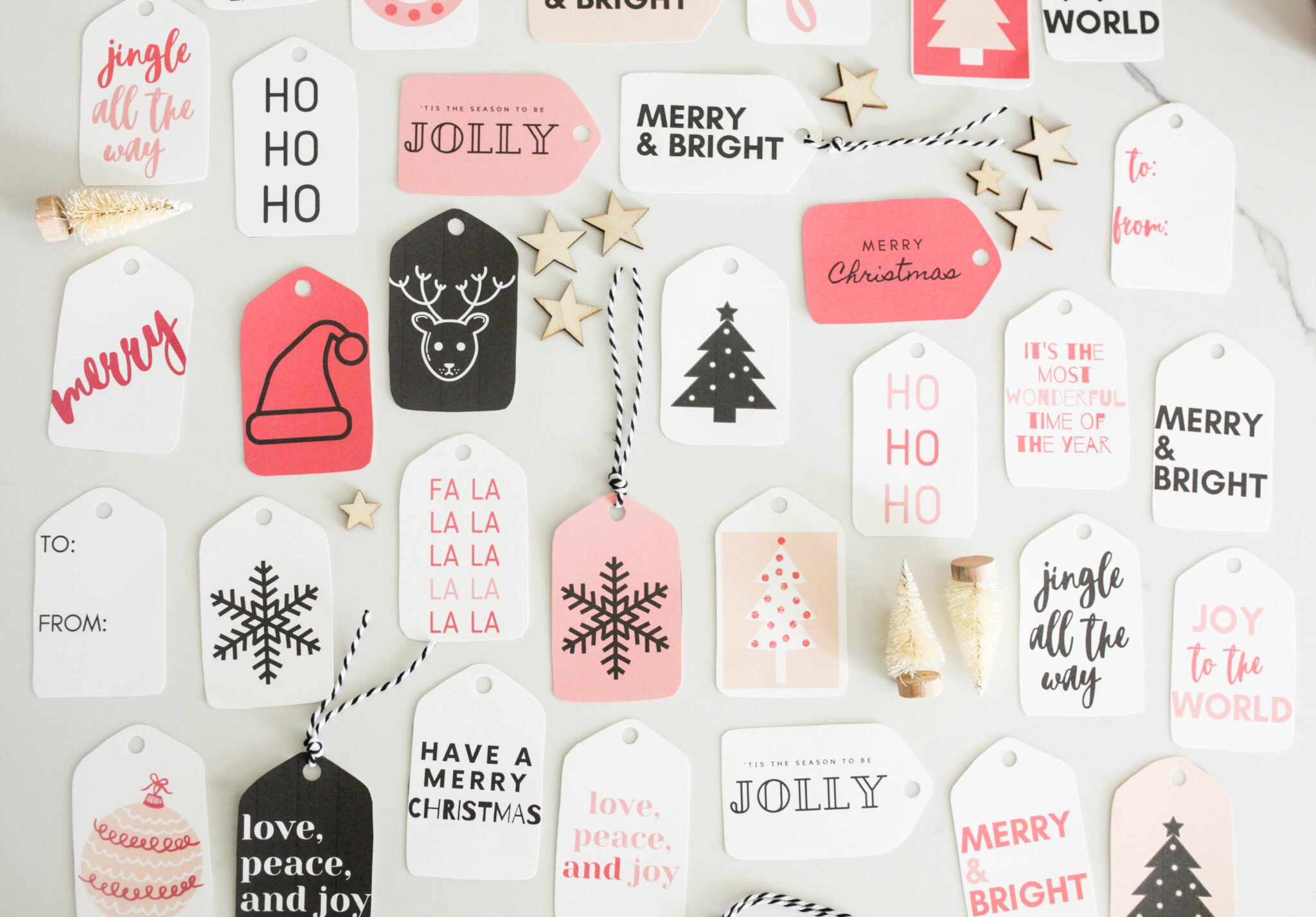 Get your gift cards in your inbox!
Enjoy!
Let's shower our teachers with extra love this holiday season, the deserve it!
Don't forget, you can check out all my gift guides here!