It's almost the Christmas season and let's be real – Christmas and the entire holiday season can be expensive! Between gifts and decor and holiday parties galore, the expenses can add up, and quick this time of year!
That's why I wanted to create these free printable Christmas gift tags! Having free printable labels not only helps you save some money but it's also a great way to give your holiday gifts look a little more fun with a personal touch! Download them here…
You also get the added bonus of being able to print a full sheet of labels at your own home at your convenience. If you're heading off to a holiday party or need an extra tag for Christmas morning, all you need to do is print, cut and you're ready to go!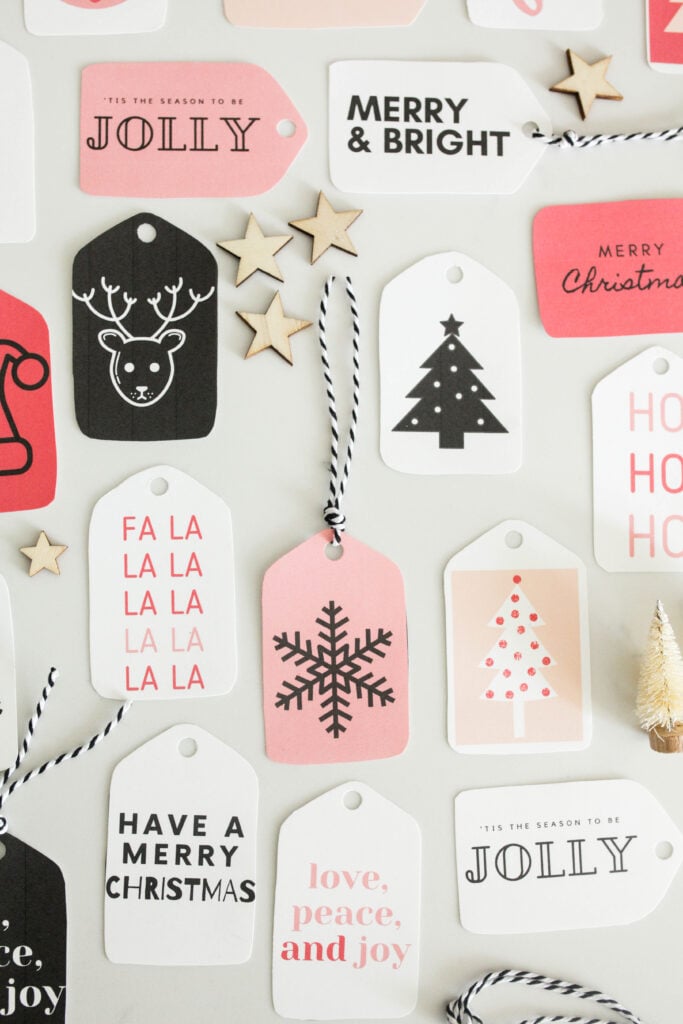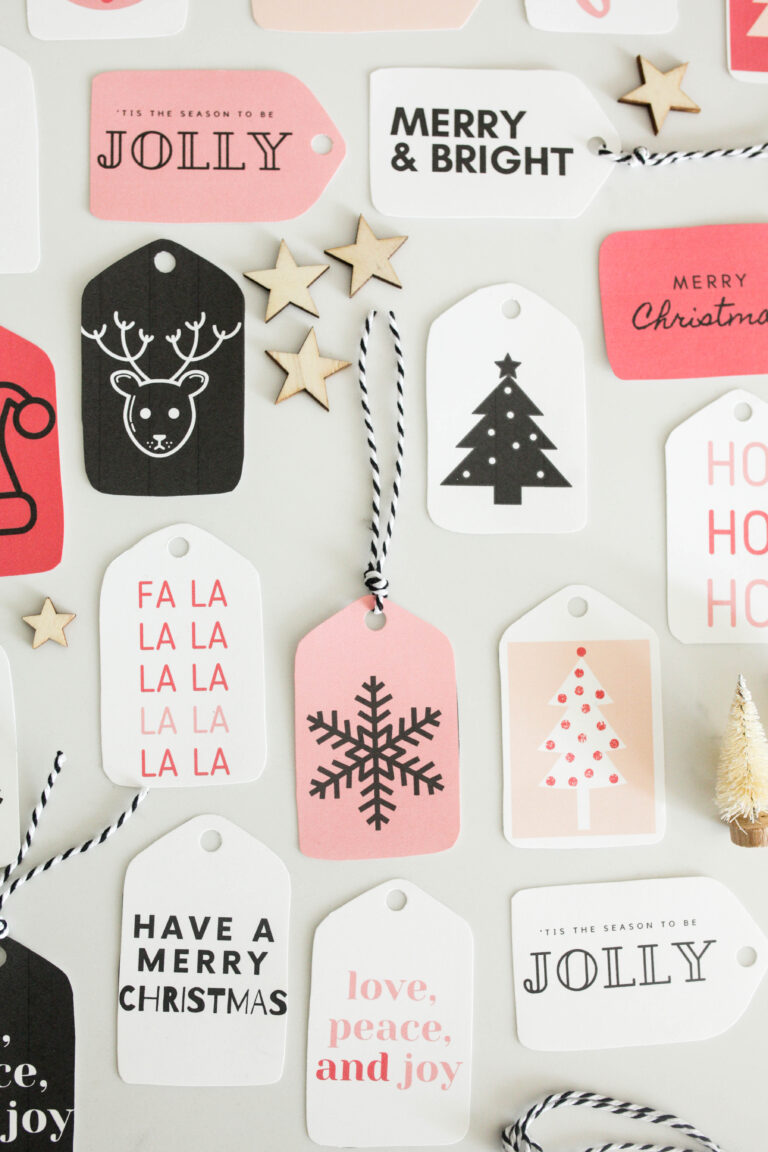 Having cute Christmas presents doesn't need to be daunting or create a ton additional costs. That's what this post is all about!
Today I'm giving you 64 super cute FREE printable Christmas tags and sharing some simple wrapping tips that aren't only for Christmas! Simplify your life with getting rid of Christmas specific wrapping paper and using versatile kraft paper instead.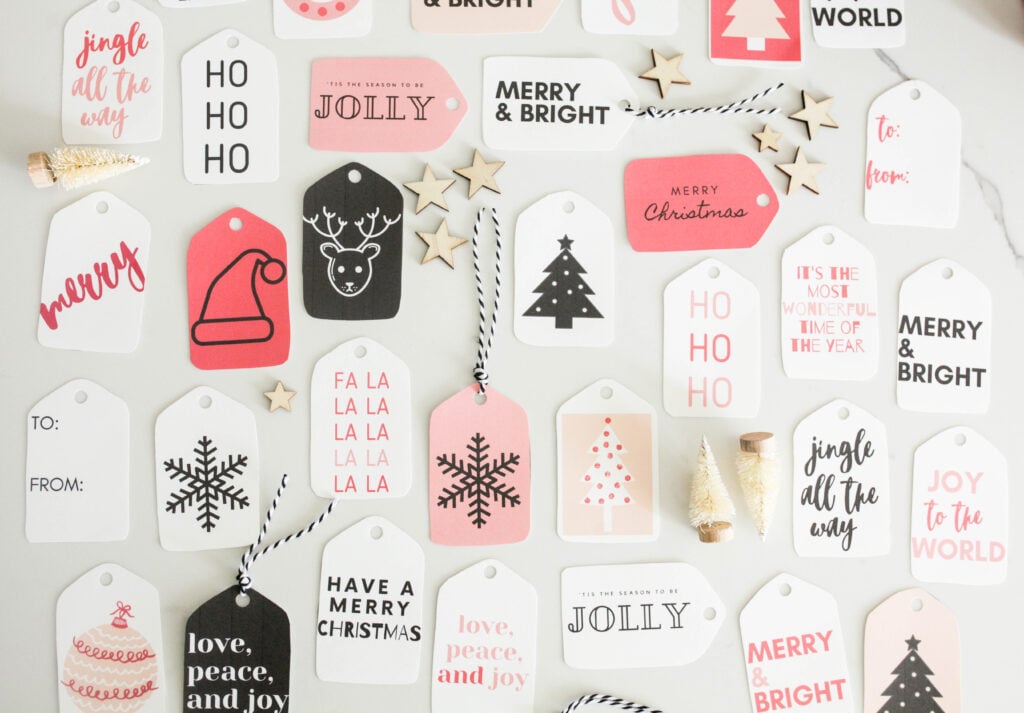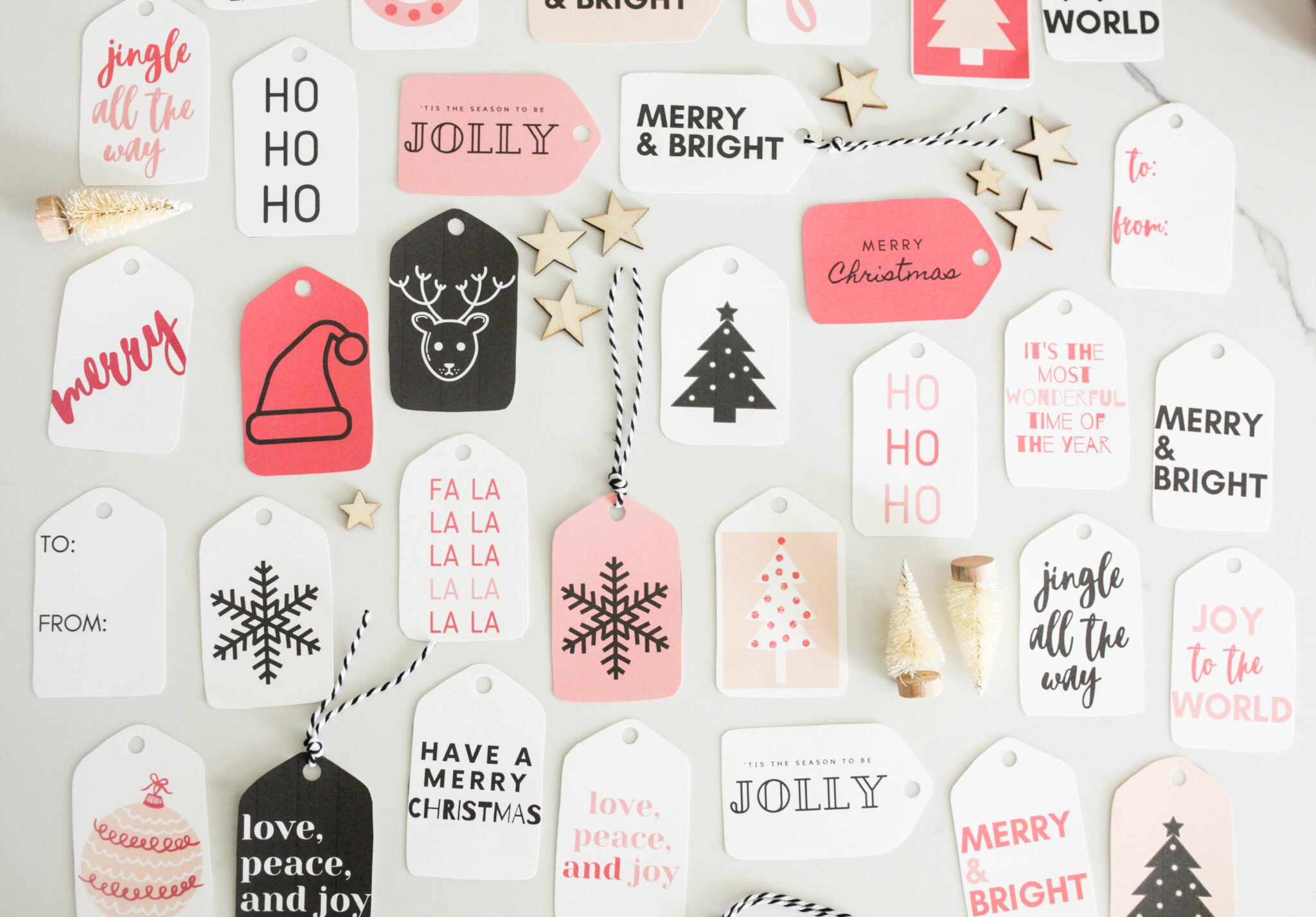 On the other hand, if you LOVE themed holiday wrapping, go for it! These Christmas gift tags will cut some costs on your wrapping needs so you can splurge on that fancy gift wrap you've been eyeing up.
64 Free Printable Christmas Gift Tags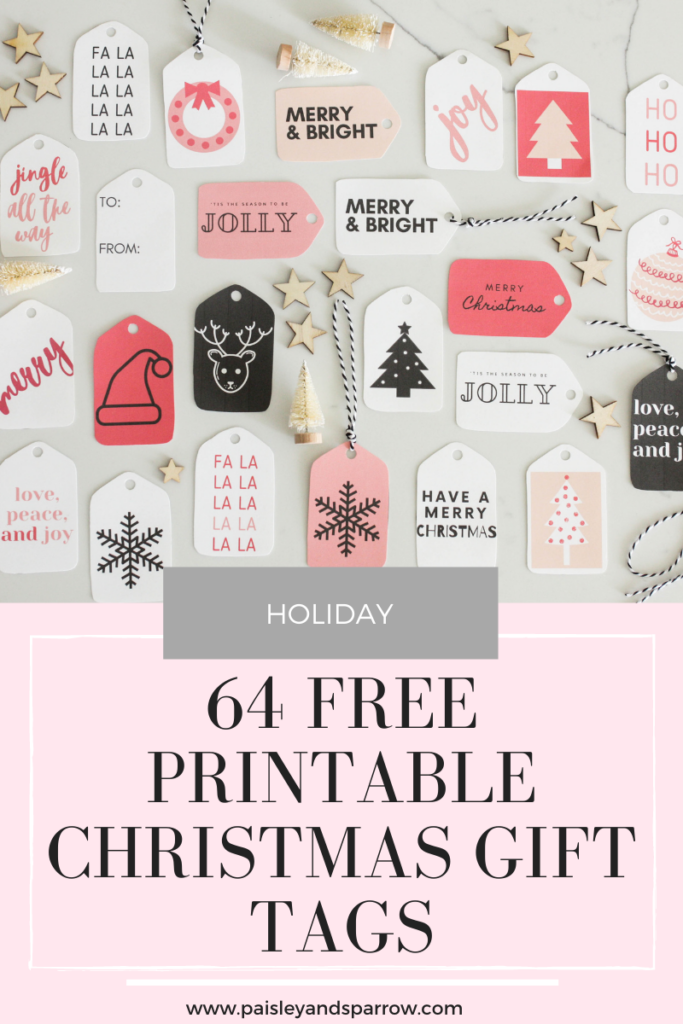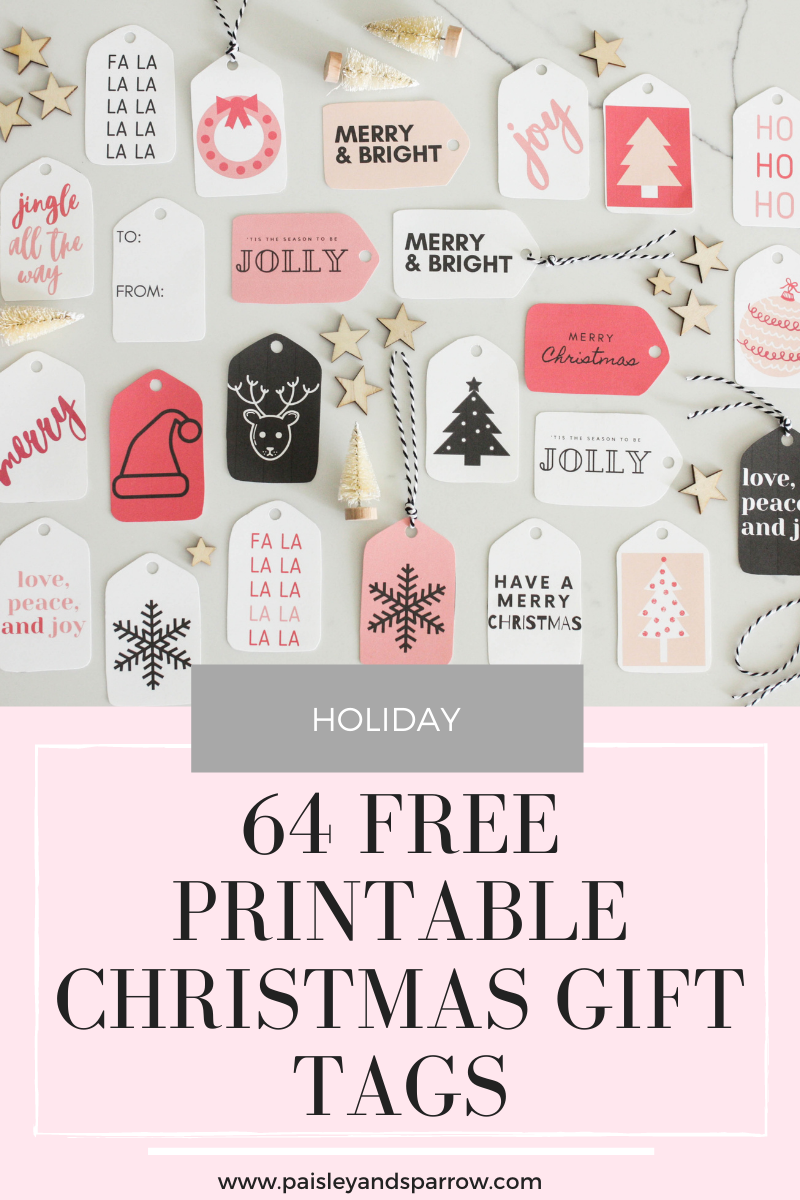 Paisley + Sparrow is a participant in the Amazon Services LLC Associates Program. This post may include affiliate links which means I may earn a small commission if you shop using the links below at no additional cost to you. Thanks so much for supporting me and this blog!
On to the free printable gift tags! I created 64 different types of adorable gift tags for you. There are a variety of different designs!
Many of these are Christmas gift tags with sayings like "Have a Merry Christmas", "Ho Ho Ho", Santa hats and more but there's some simple classic gift tags that can be used for birthdays or any type of gift you'd need!
Supplies
The only things that you need (besides the holidays tags which you can download at the bottom of this post) are: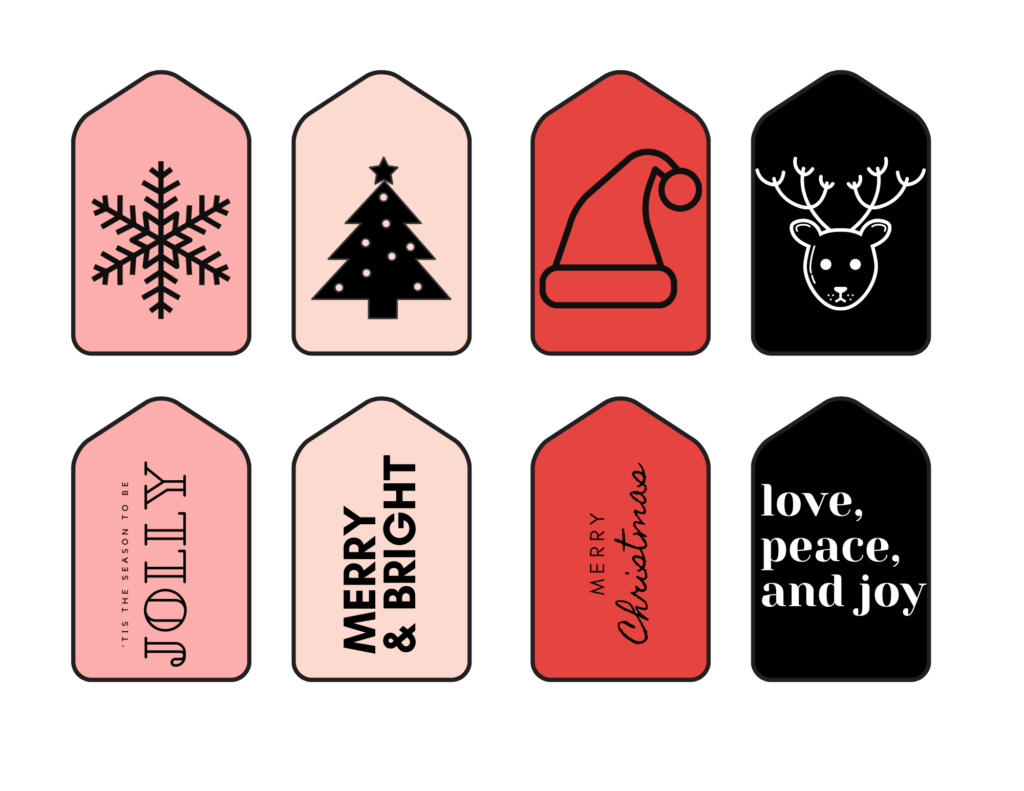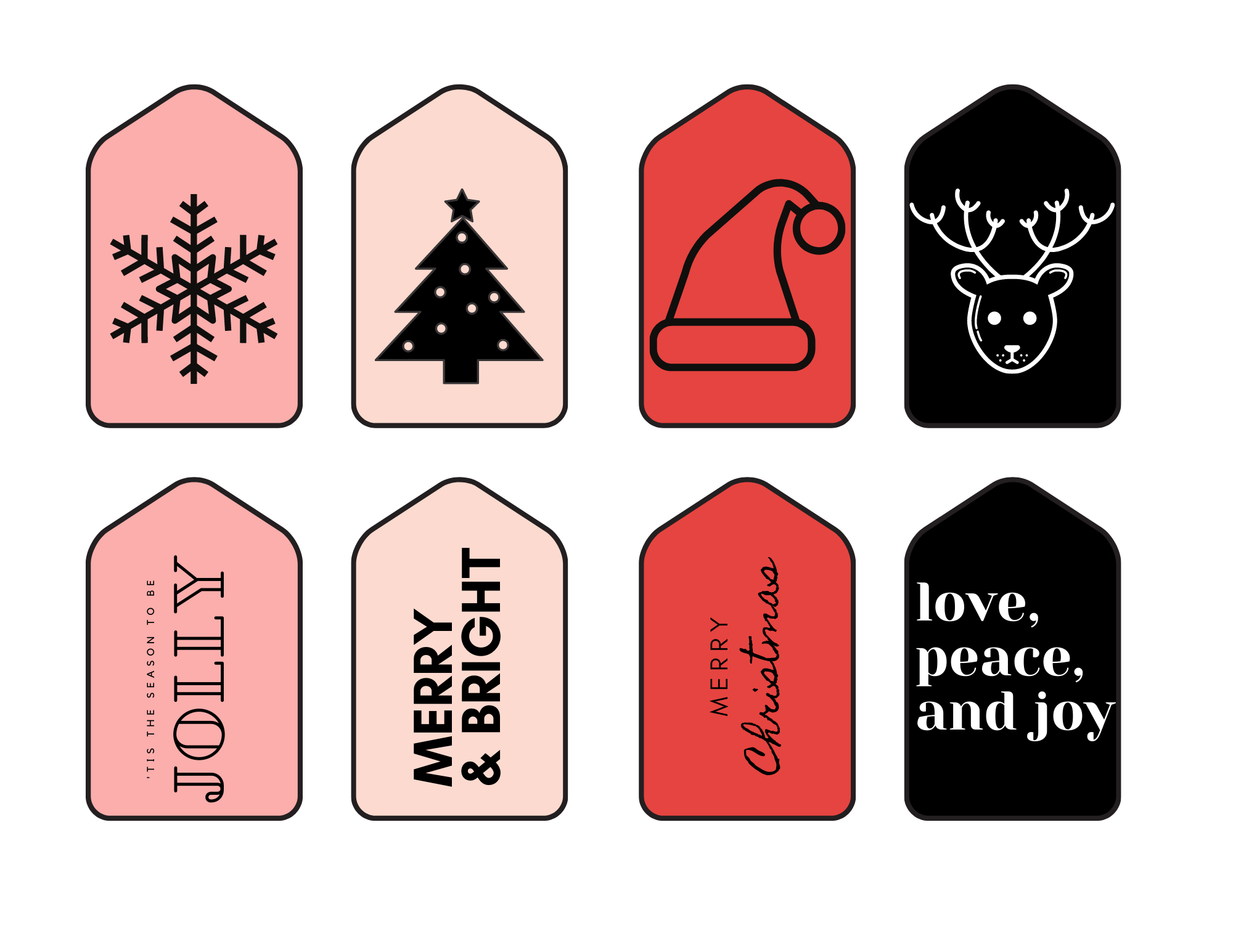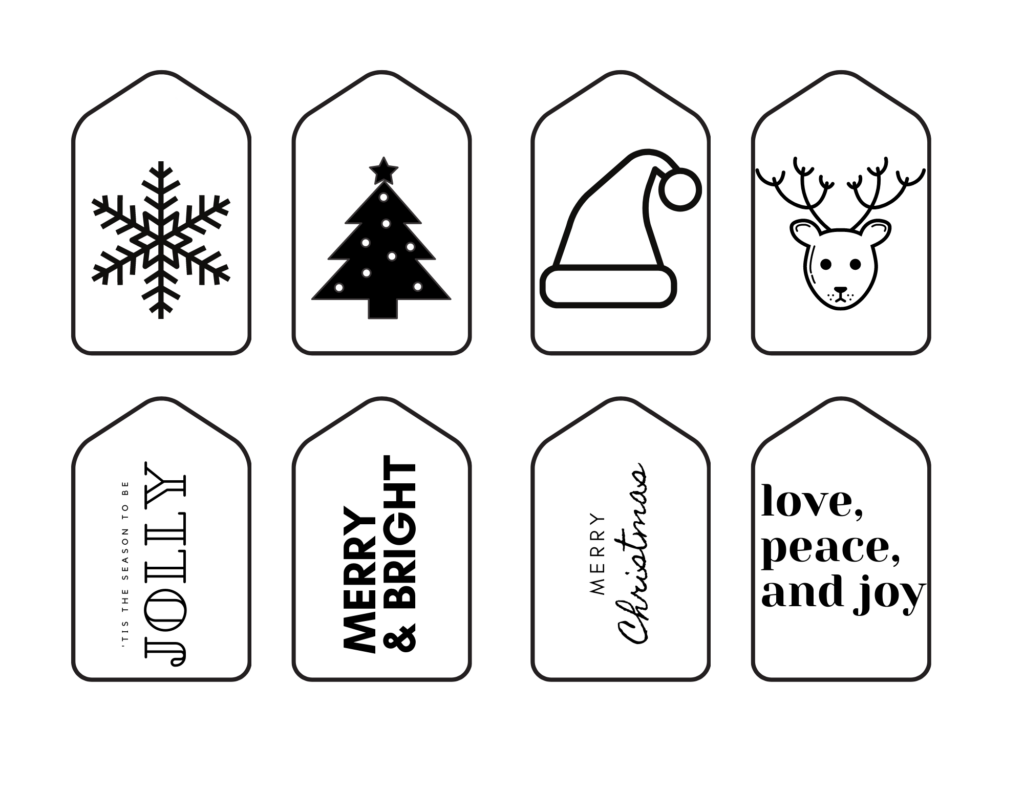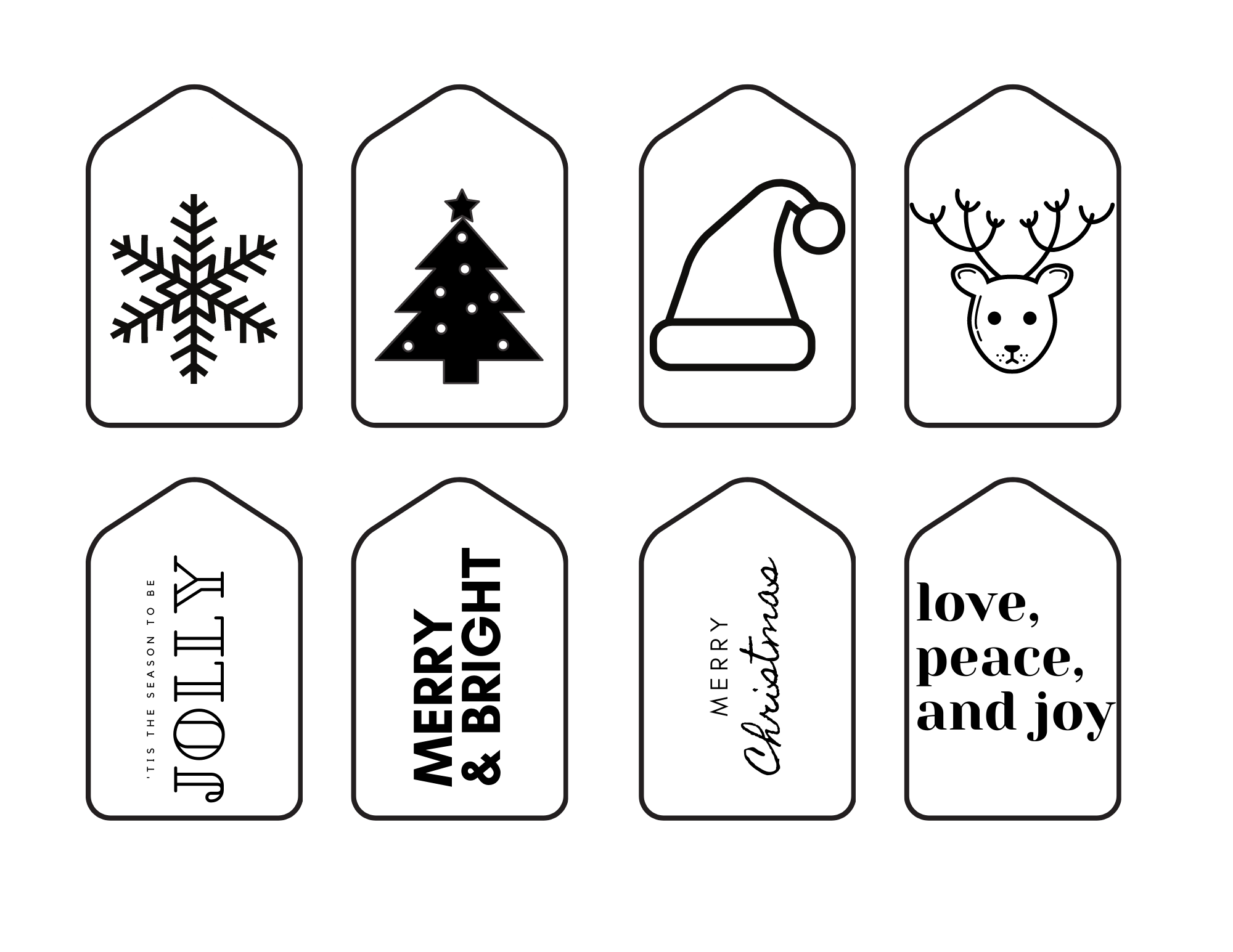 At the end of this post you can download the entire collection of holiday gift tags. I combined them all in one document for easy use. This will be perfect if you want to print them all off (like I did!). Then you're all set for the season!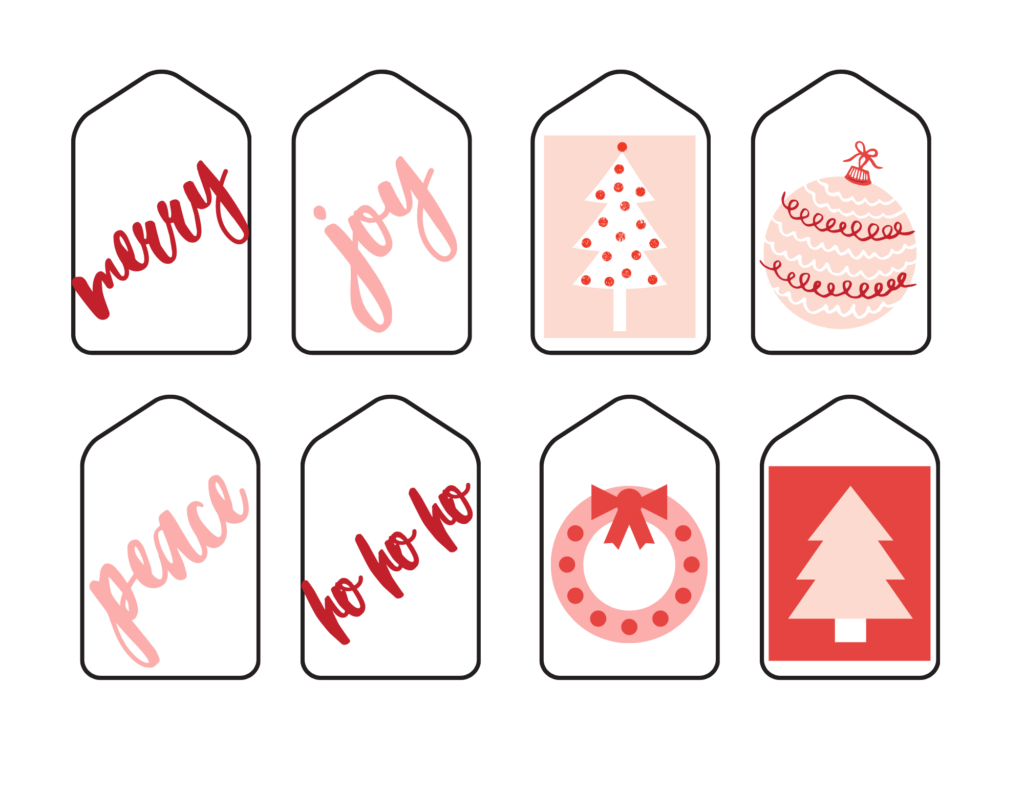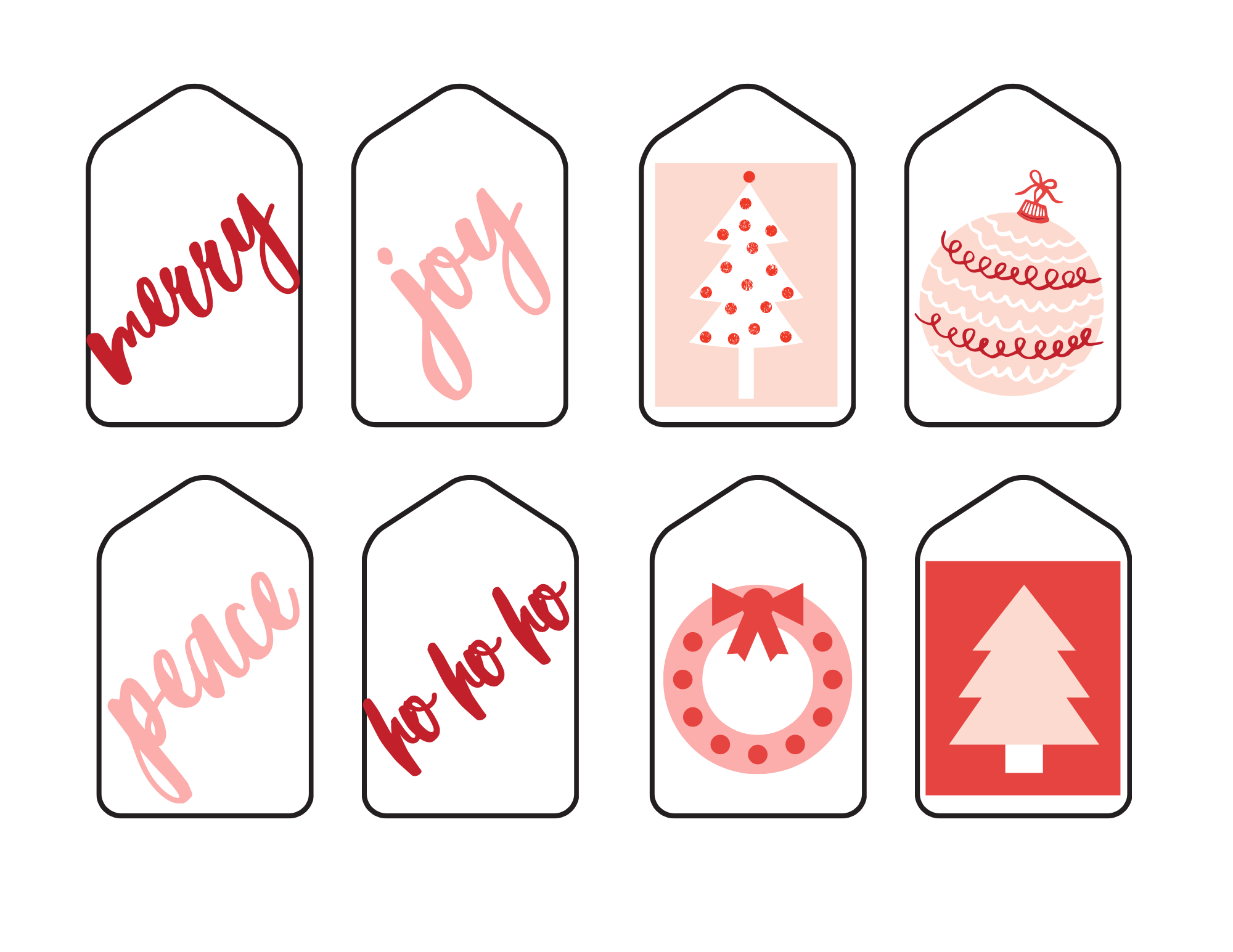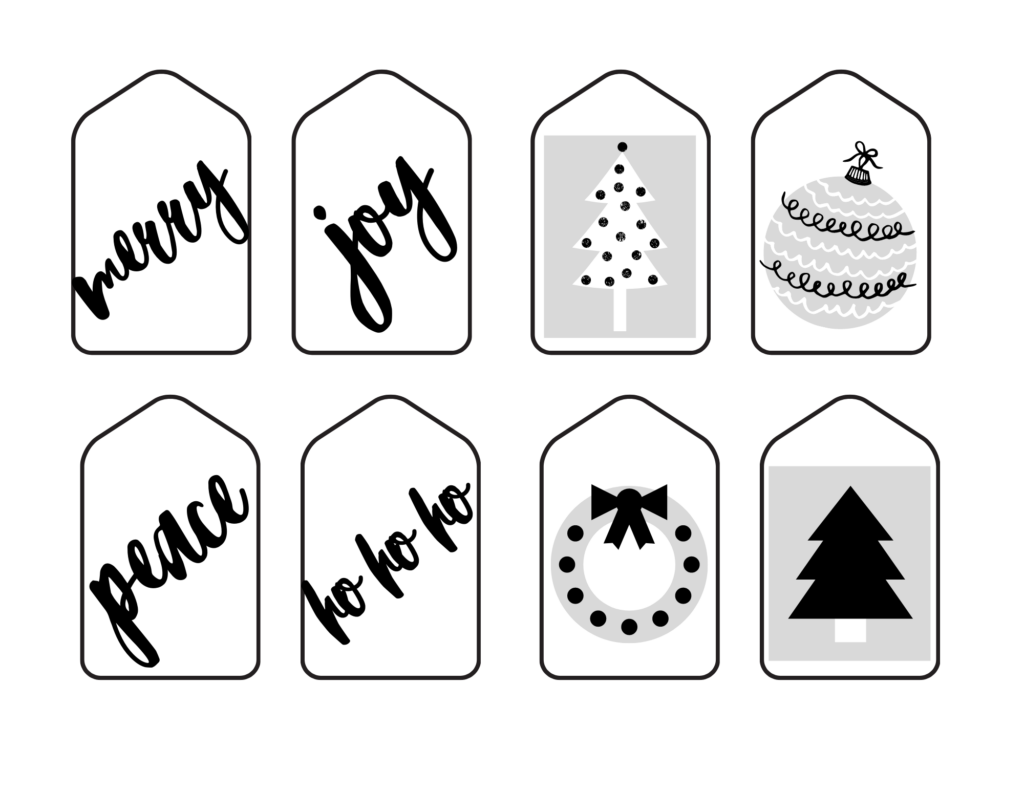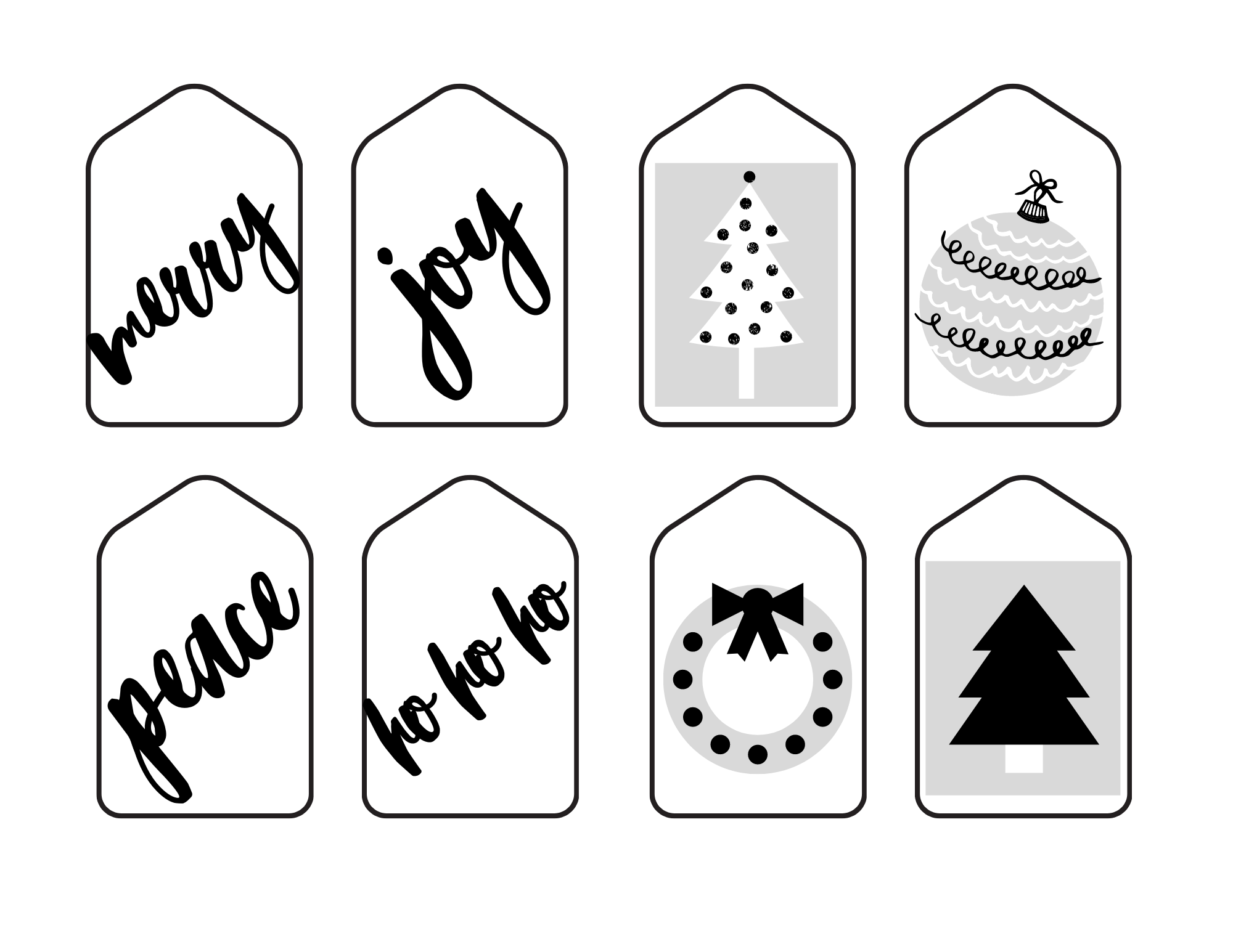 However, each sheet has 8 different gift tags on them so you can easily print off just the ones you want. If you like the same look of one sheet of tags, print that one off!
Both Color AND Black & White Christmas Gift Tags
For each collection of gift tags I did both a black and white option as well as a color option. Don't have color ink? No problem! Just print off the black and white version.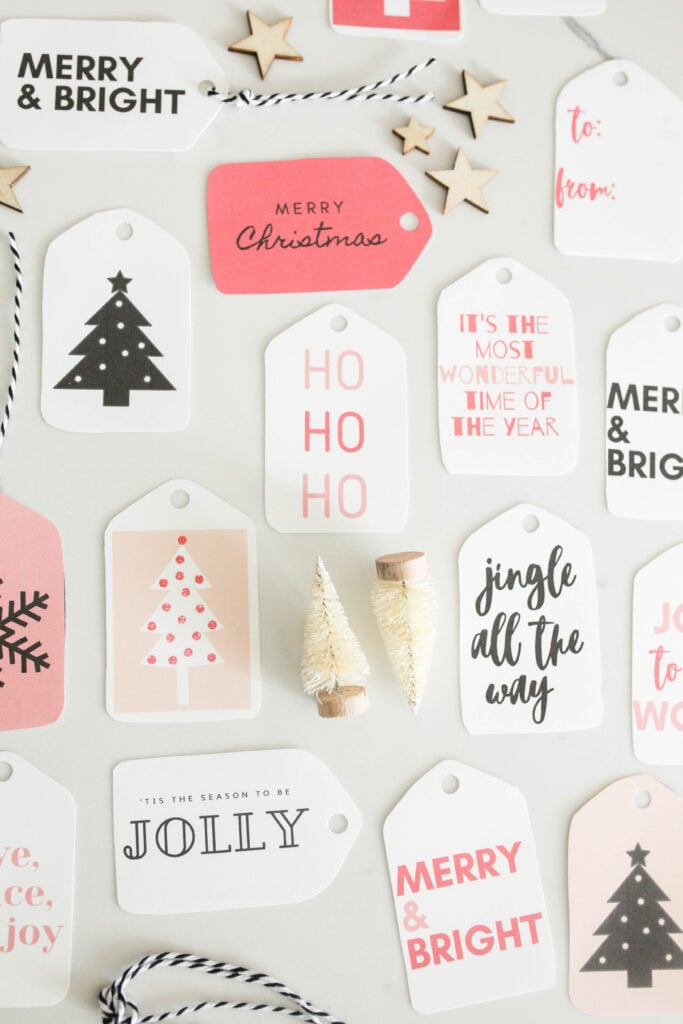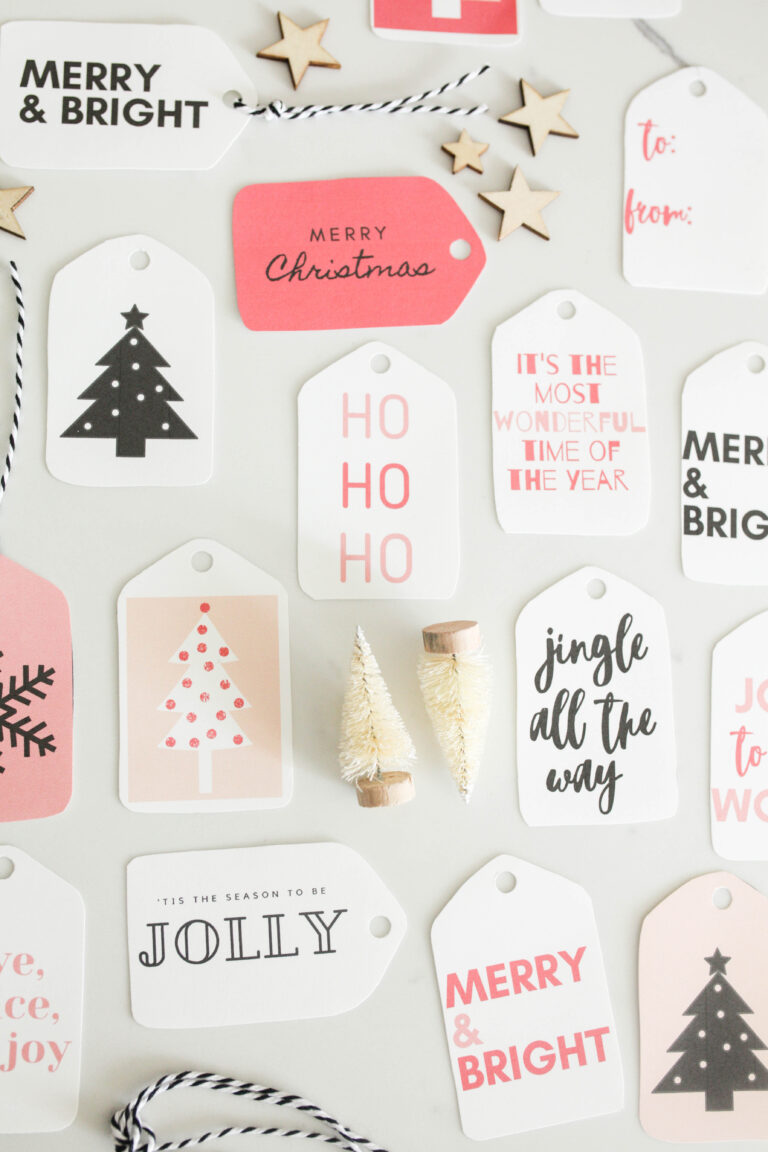 I'm well familiar with the scenario of needing to print something only to discover you're out of a certain color of ink and it looks terrible.
I'm hoping having simple, classic black and white gift tags will remove any stress and make it super easy for you to print, cut and go no matter if you have color ink or just black!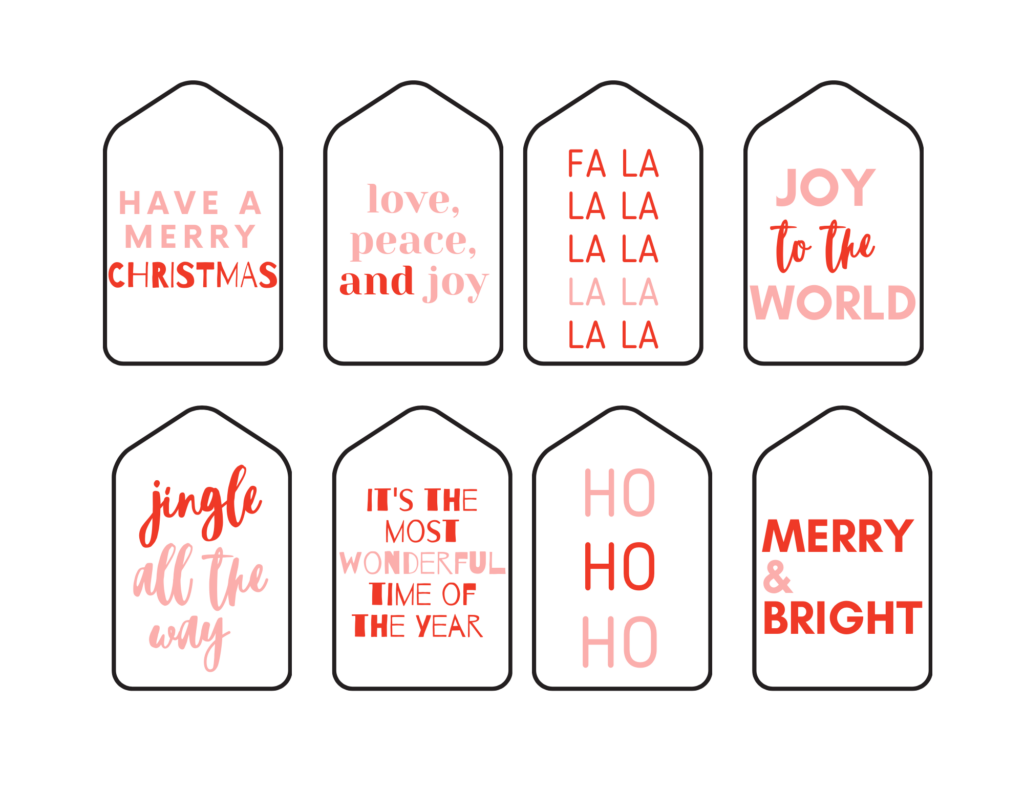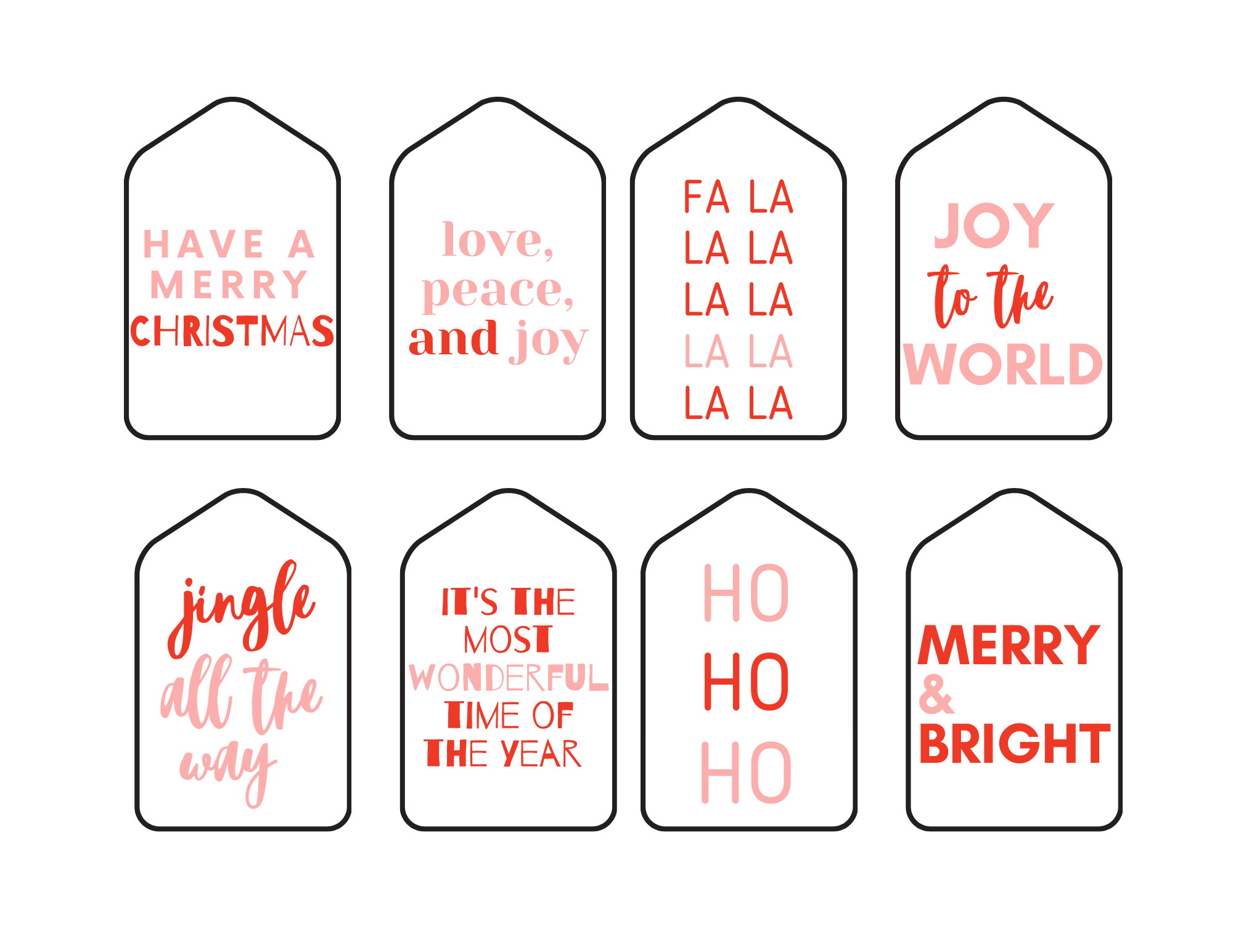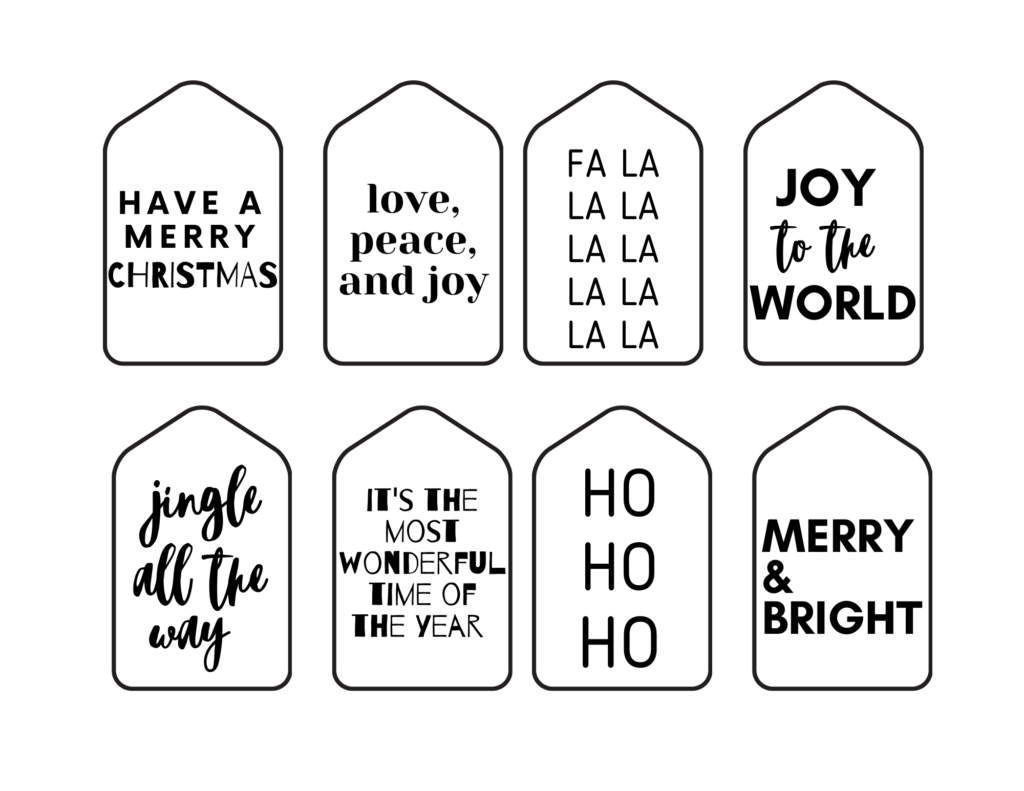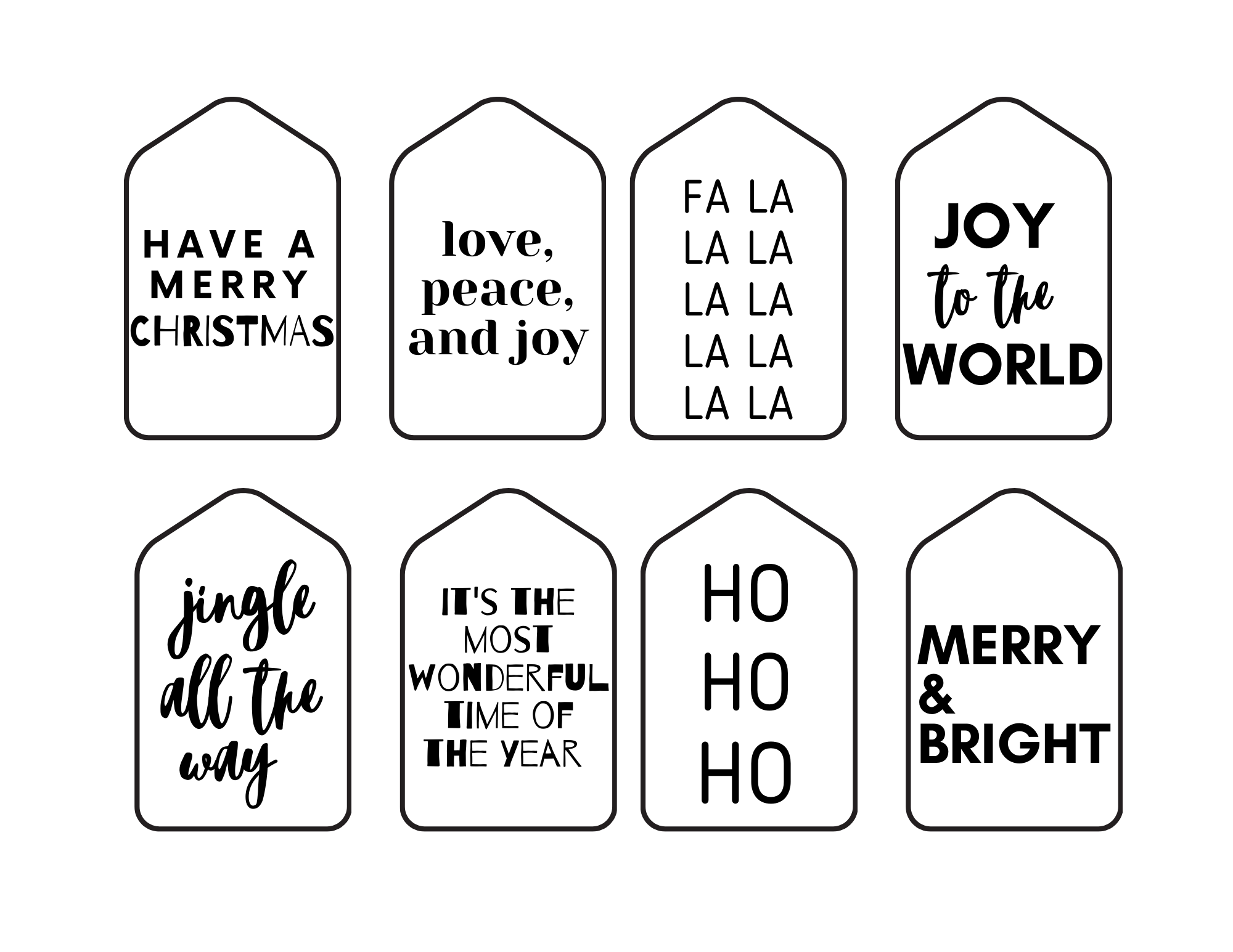 Another option for the black and white versions is to let your kids decorate them. I printed off a copy of the black and white tags. Then, before cutting them, I gave them to my 2 and 4 year old to color on.
Give your name tags that special homemade touch and custom labels – especially if this is going to a teacher! Getting your kids involved in creating their own gift tags is another way of getting them involved in the gift giving process.
(Pro tip: only give them a few colors if you want to keep them cohesive looking. Otherwise give them free-rein!)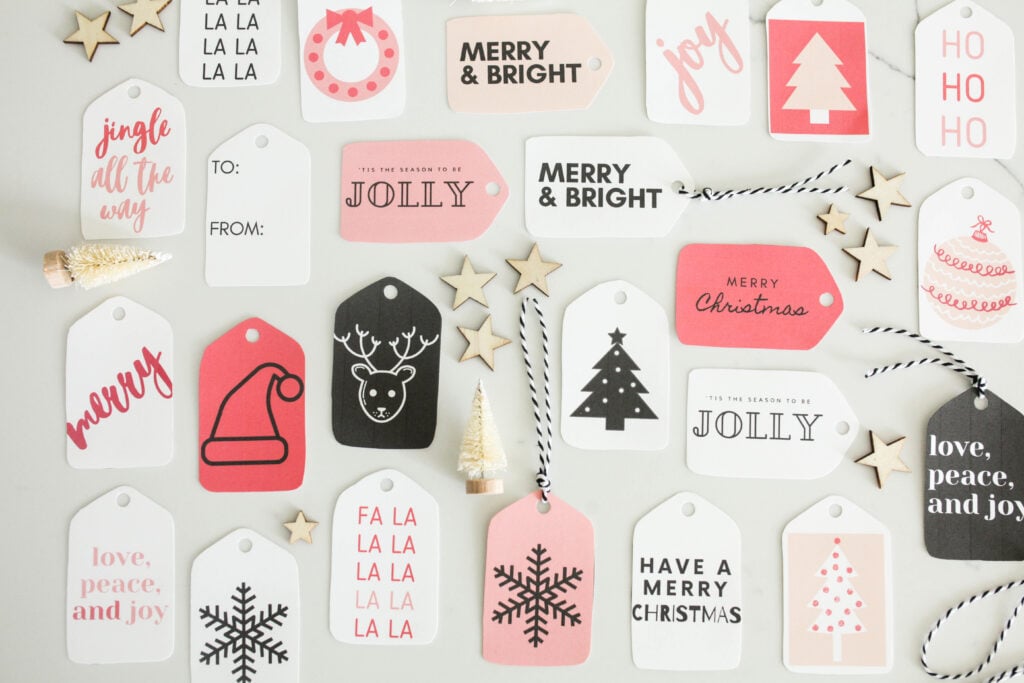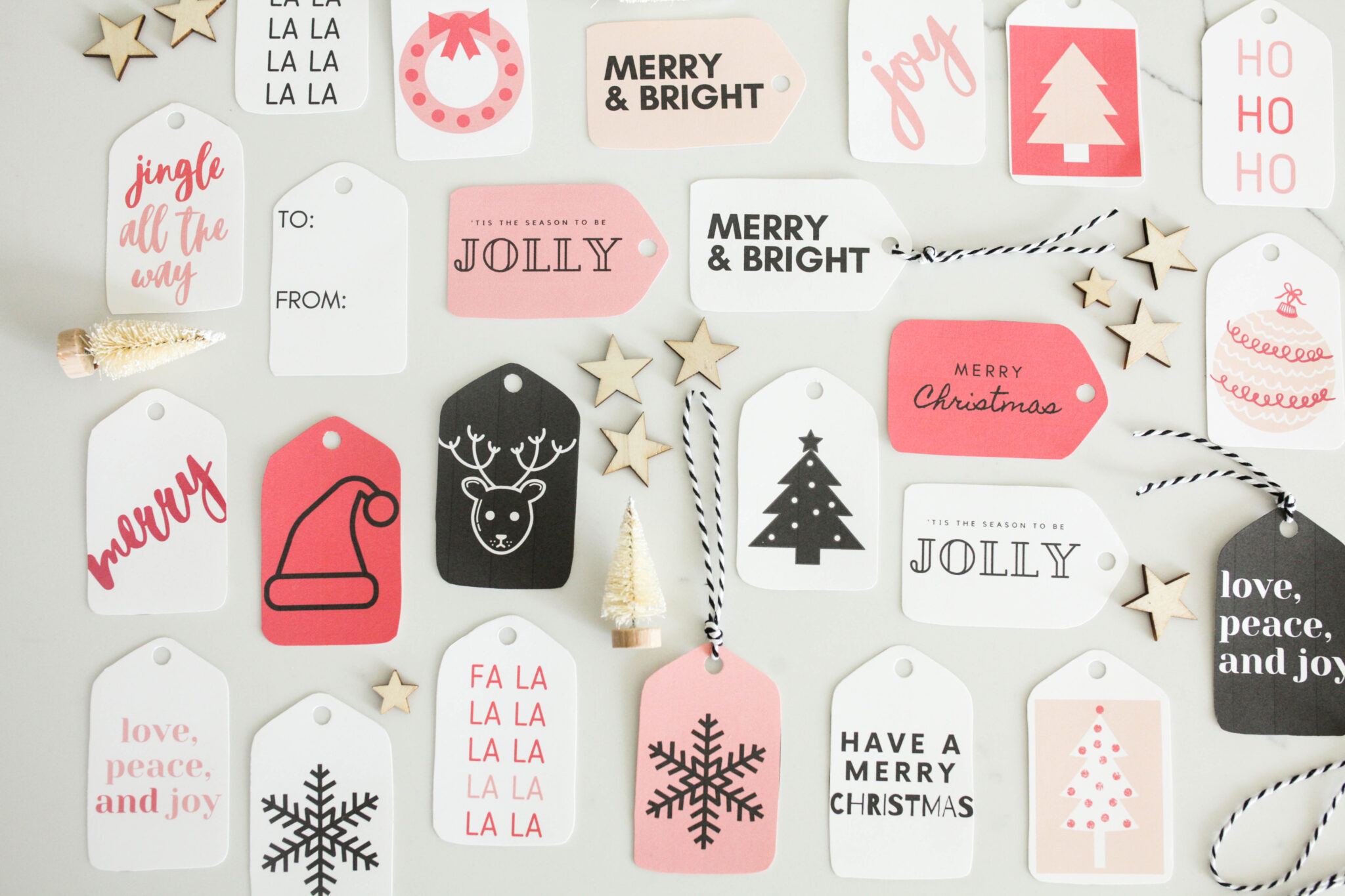 Then, after they're done coloring, cut them out! This is especially perfect for teacher gifts or gifts your kids are giving to other people.
To & From Gift Tags
In addition to Christmas themed gift tags, I also have simple "to: from" gift tags, again in black and white as well as pink and red.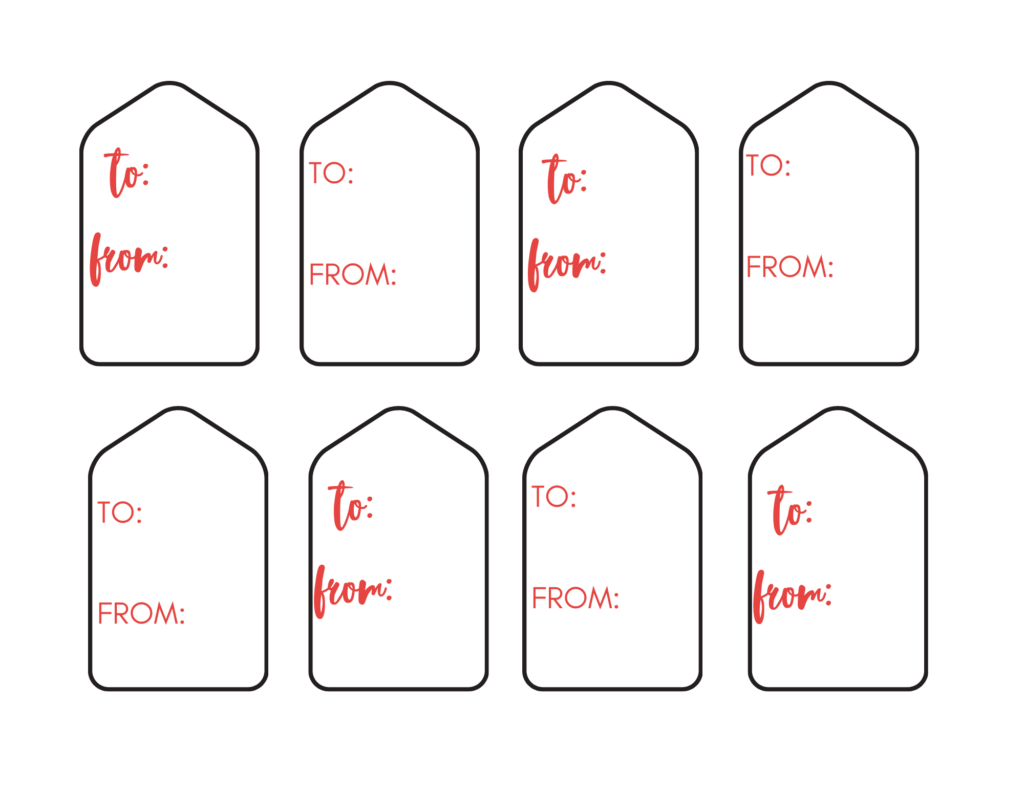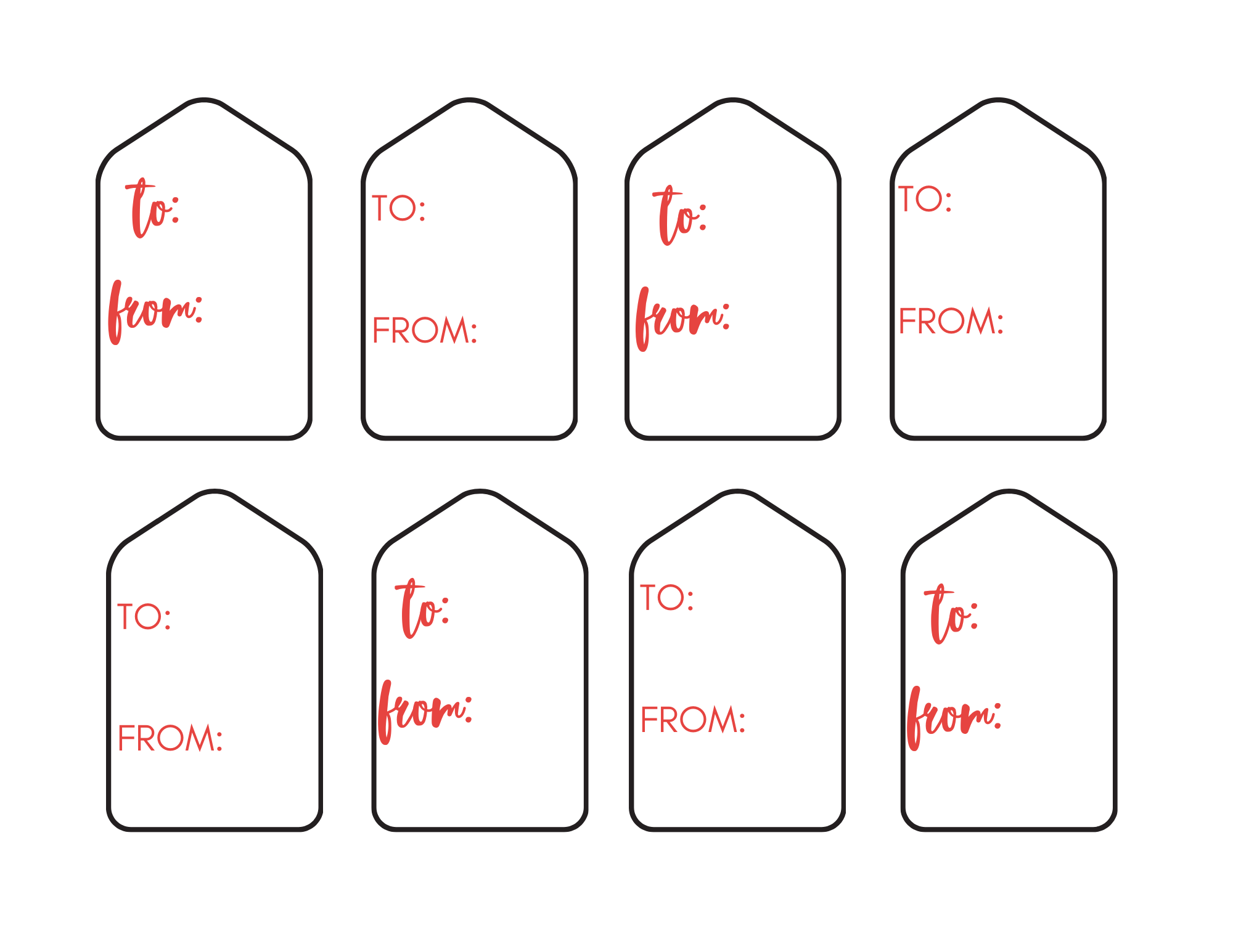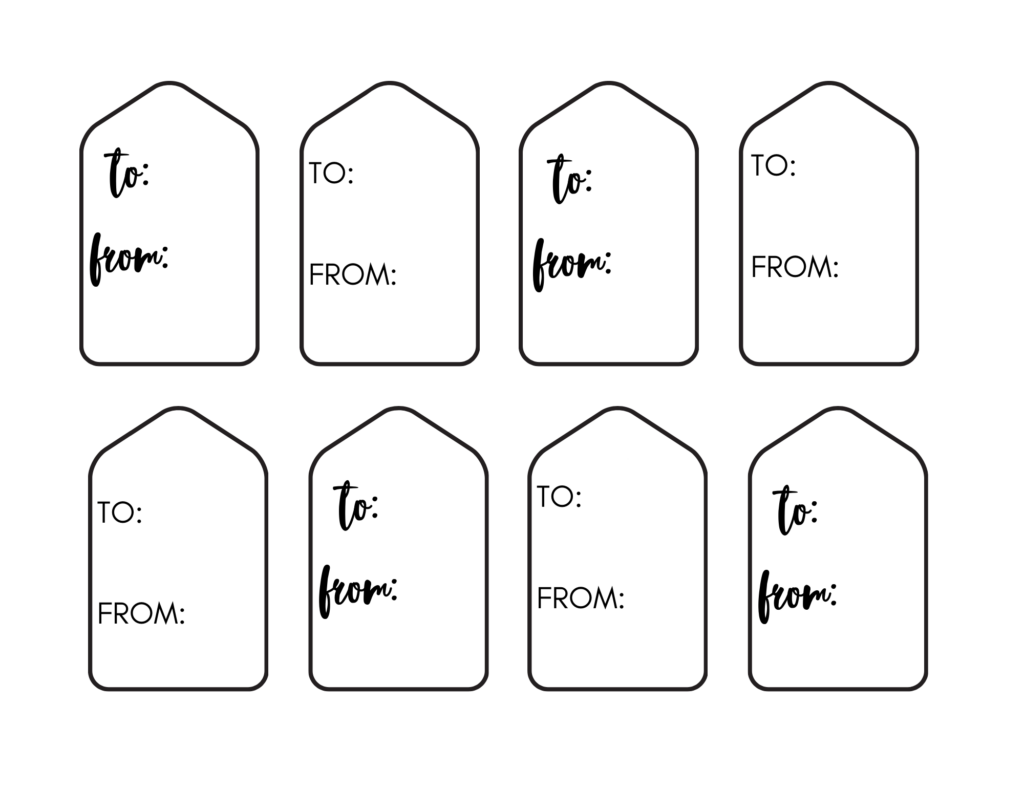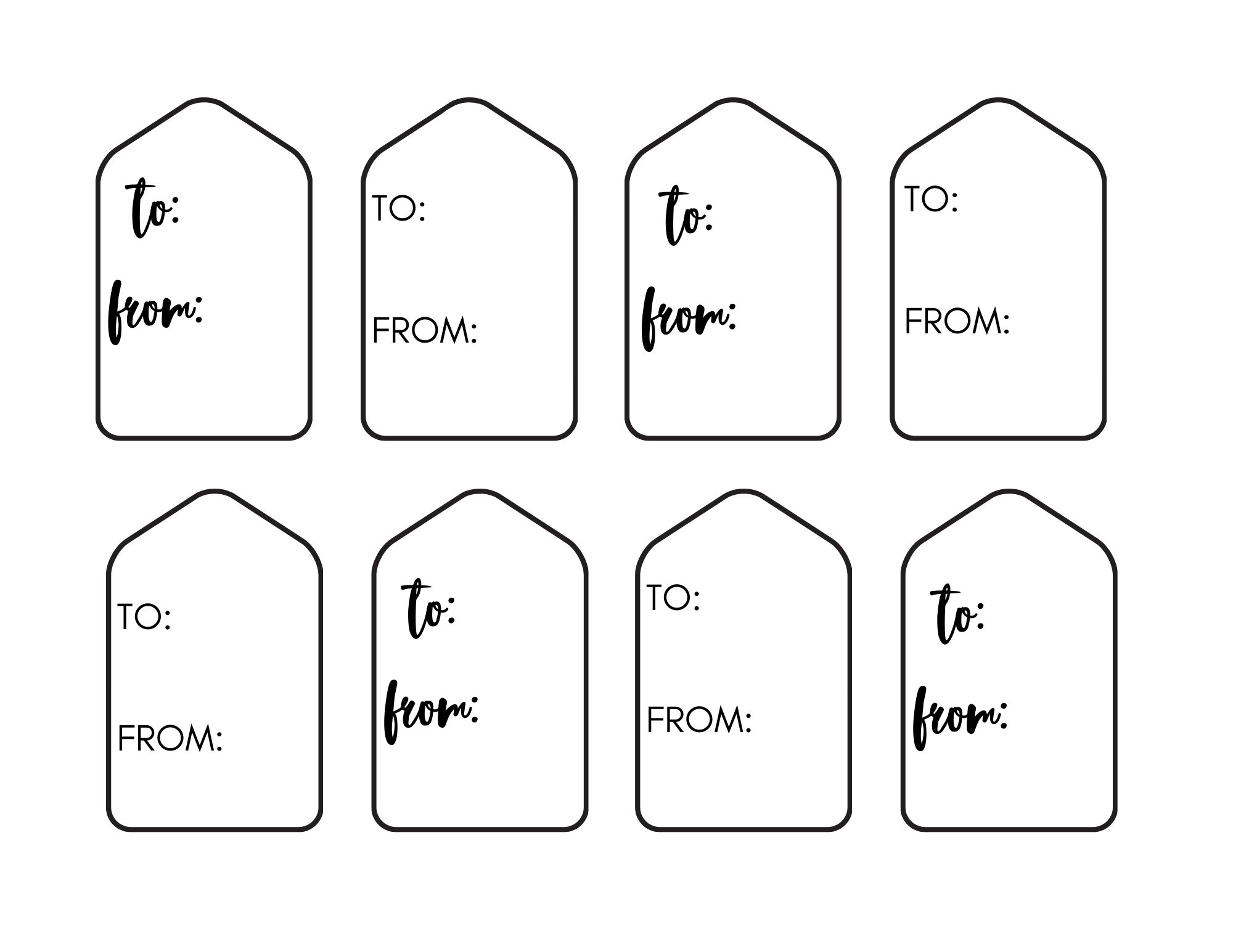 These will be able to be used for any type of gift, not just a holiday one! Print off a few extras of these to have the next time you're dropping off a birthday present to a friend or bringing a hostess present to a party.
I hope you find a few different gift tags to use this year and that it brings some added joy (and less overwhelm) to your life!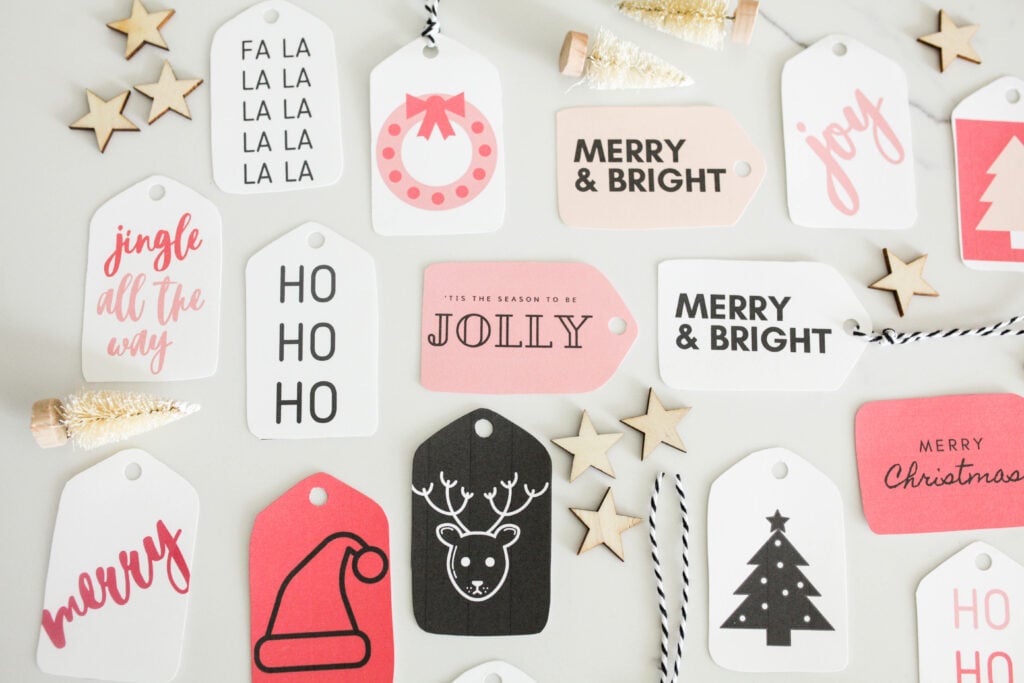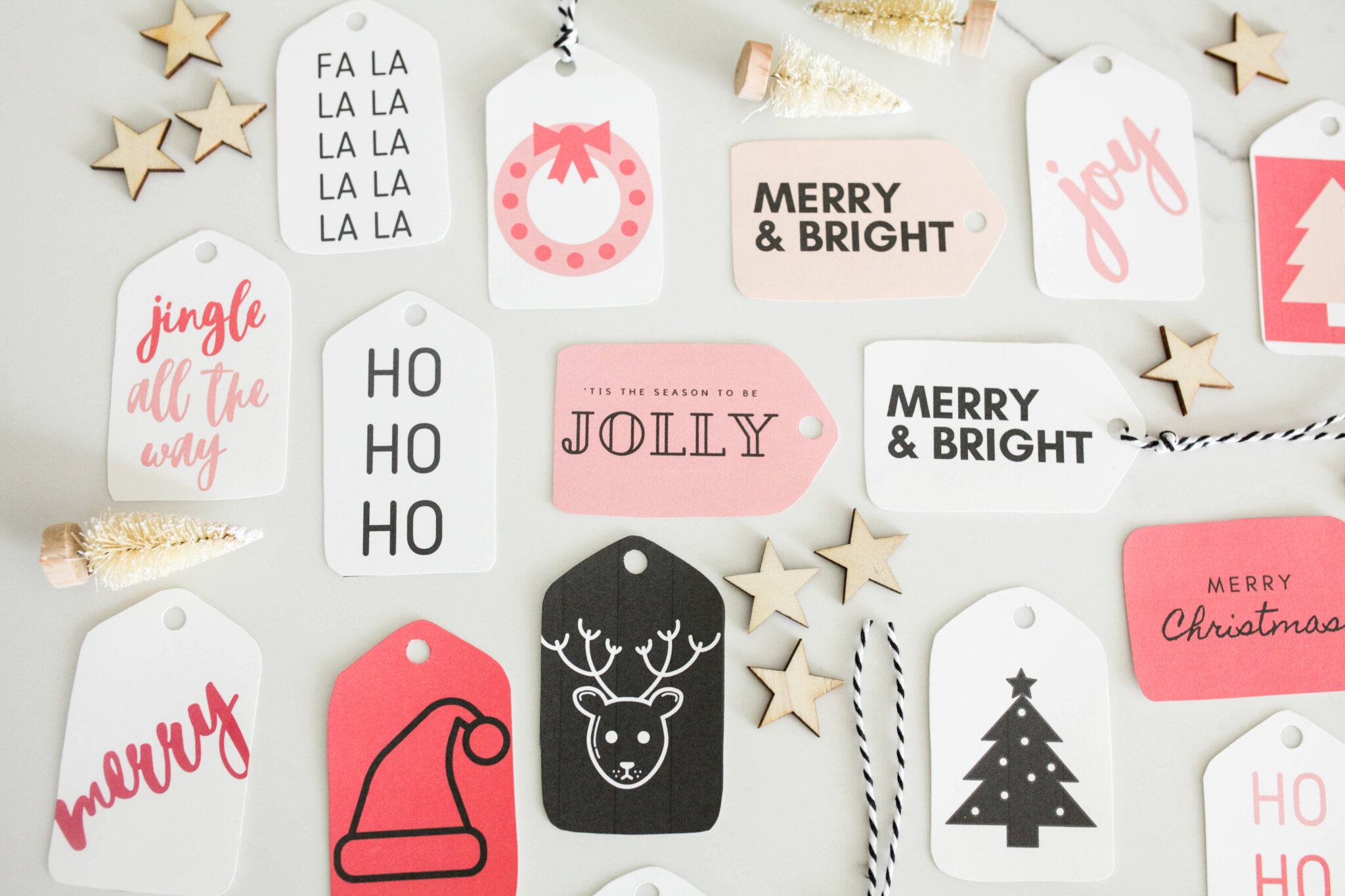 I do recommend using a card stock to print them on. You can definitely use a regular printer paper for it but a card stock will keep them looking nice especially if they're going to be transported at all (like to grandma's house!).
It's worth the little bit of extra cost – trust me!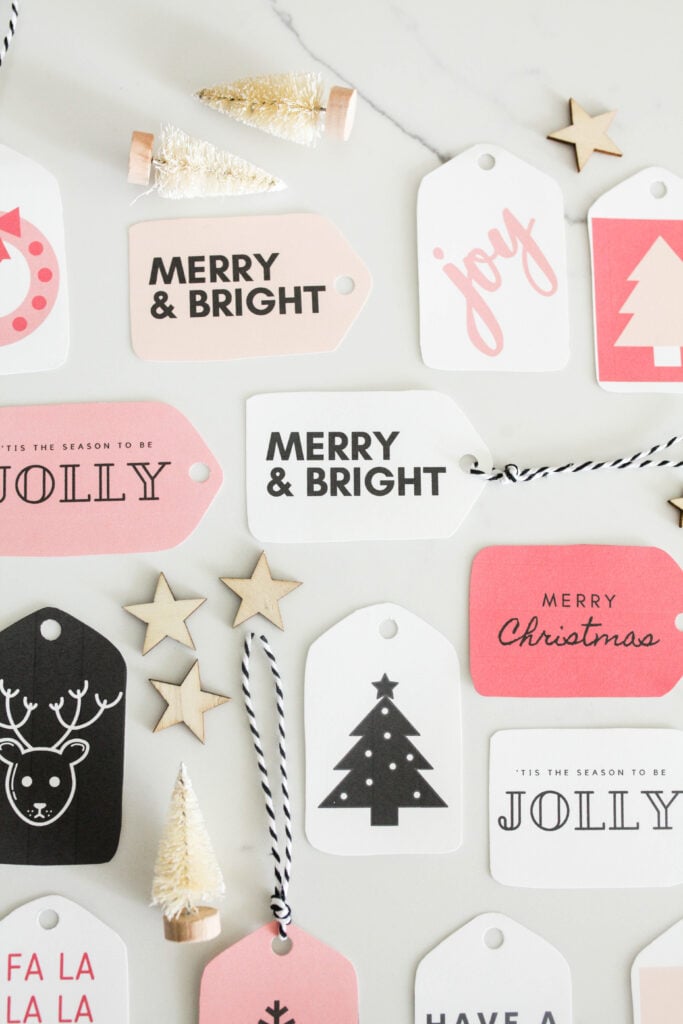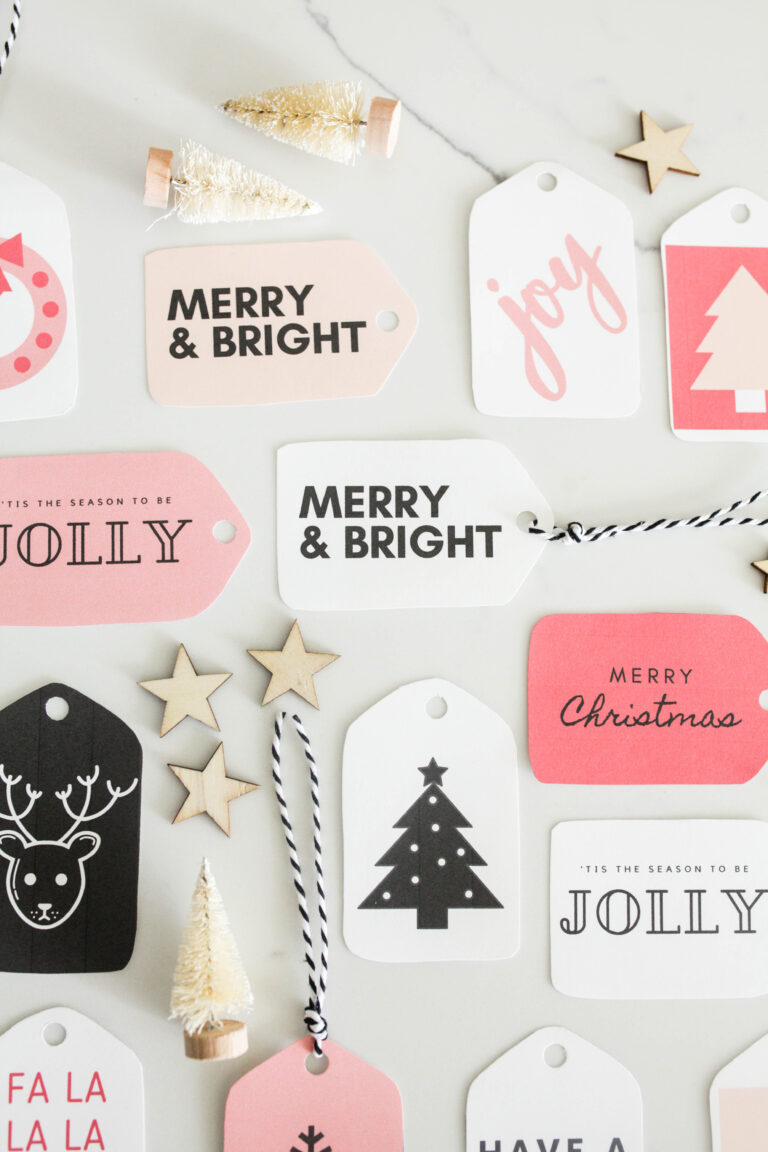 I bought this pack of 75 sheets of cardstock for under 10 on Amazon. At that rate you can get 600 tags for under $10! Or have cardstock on hand for things like printing off a family photo for your child's first day of school (yep, that was me!).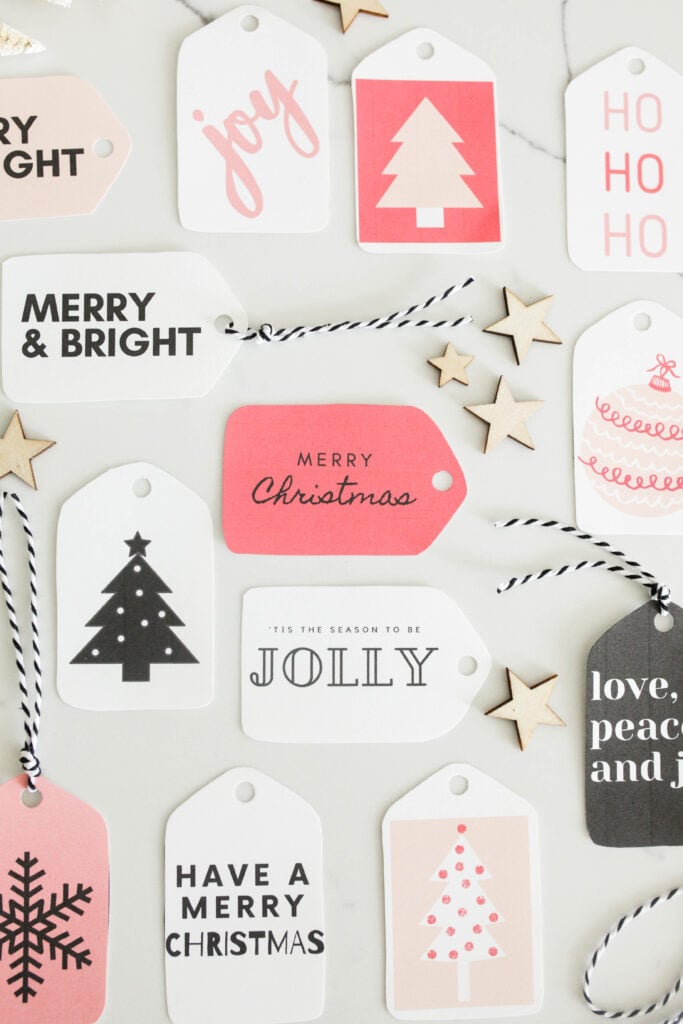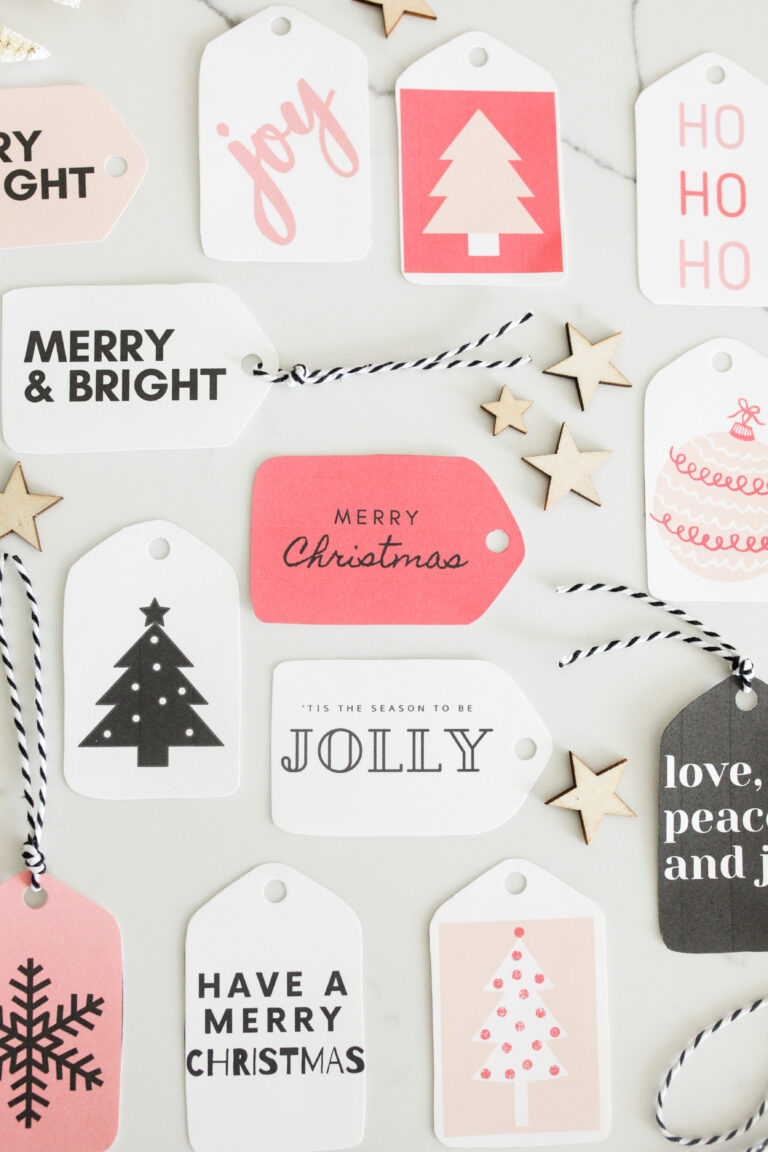 Simple Gift Wrapping Ideas
Lastly, I wanted to share are some simple, easy ways to wrap gifts this Christmas. Again, if you want to go crazy with fancy Christmas wrapping paper, by all means, you do you!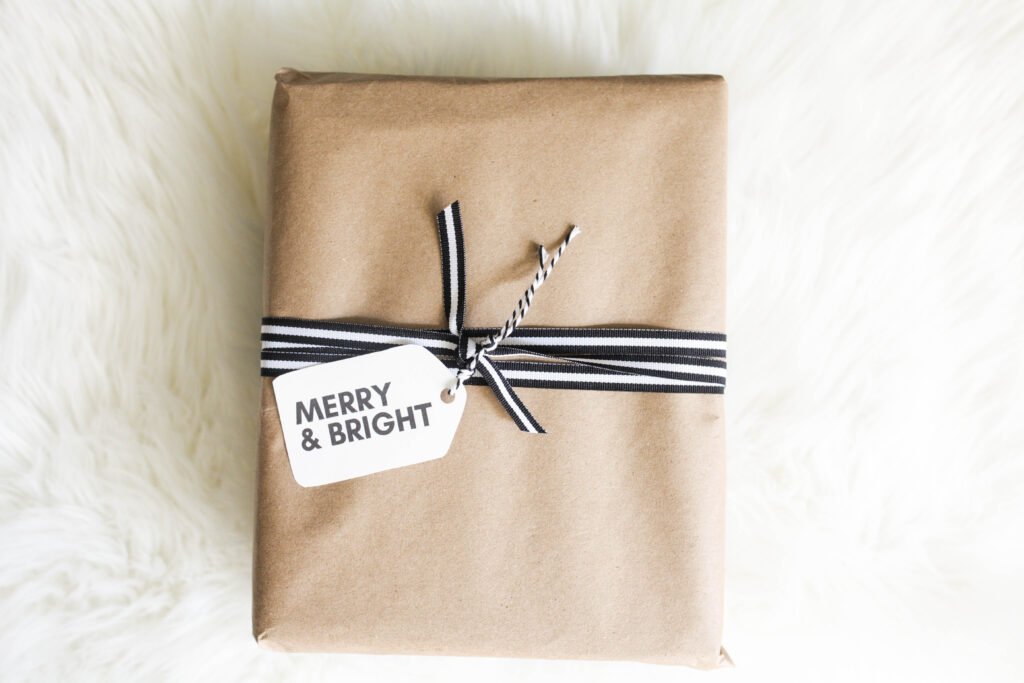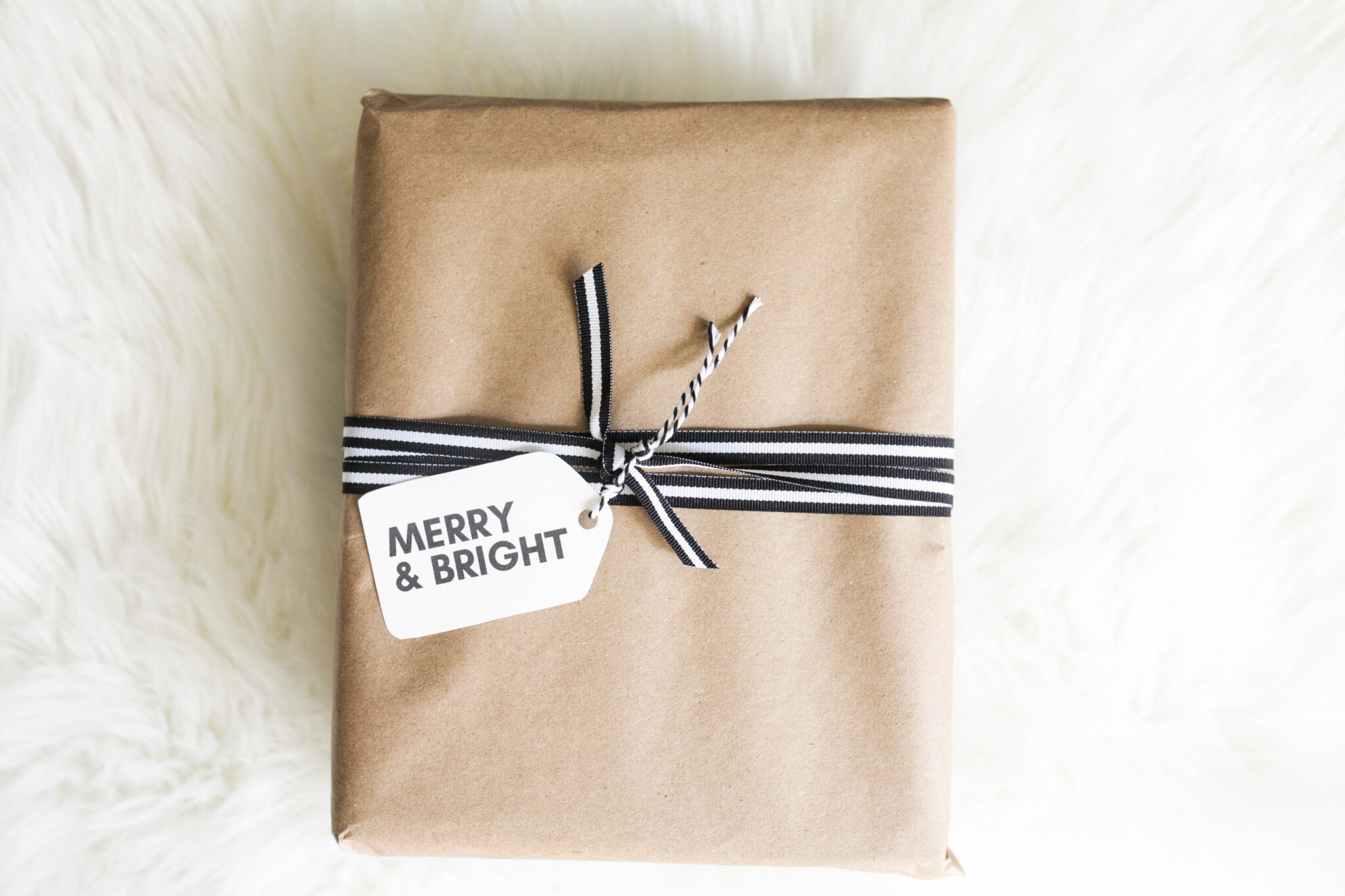 However, if you don't have a lot of extra cash or space to house holiday specific wrapping paper year after year, try using kraft paper!
You don't necessarily need to get Christmas specific wrapping paper to have festive looking gifts! Simple kraft paper is all you need. And bonus – you can use it for any type of gift, not just Christmas!
Use Kraft Paper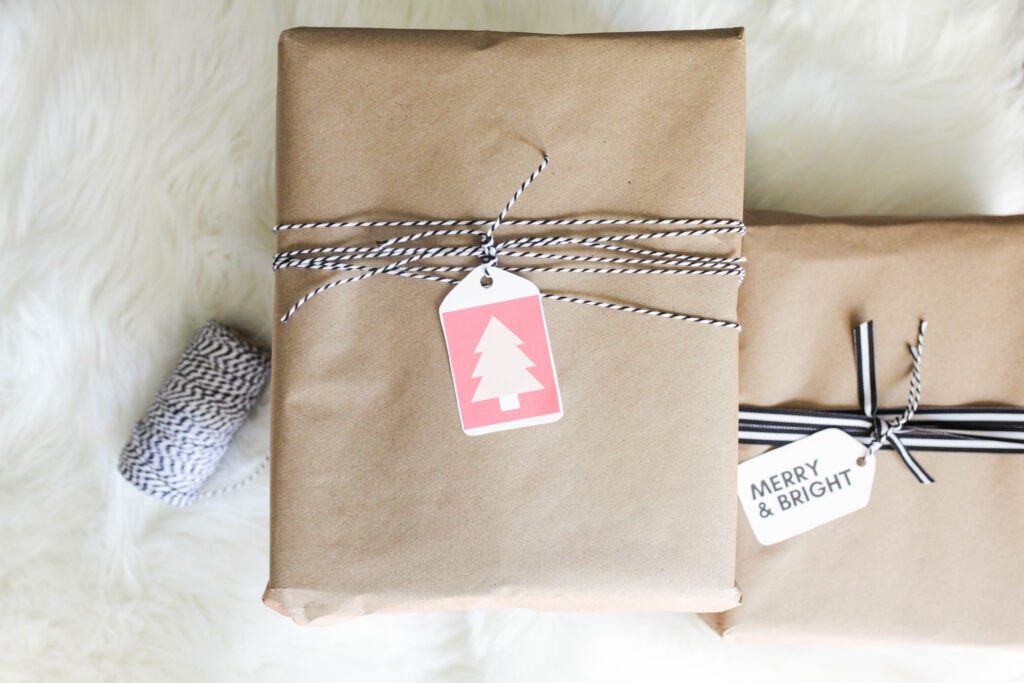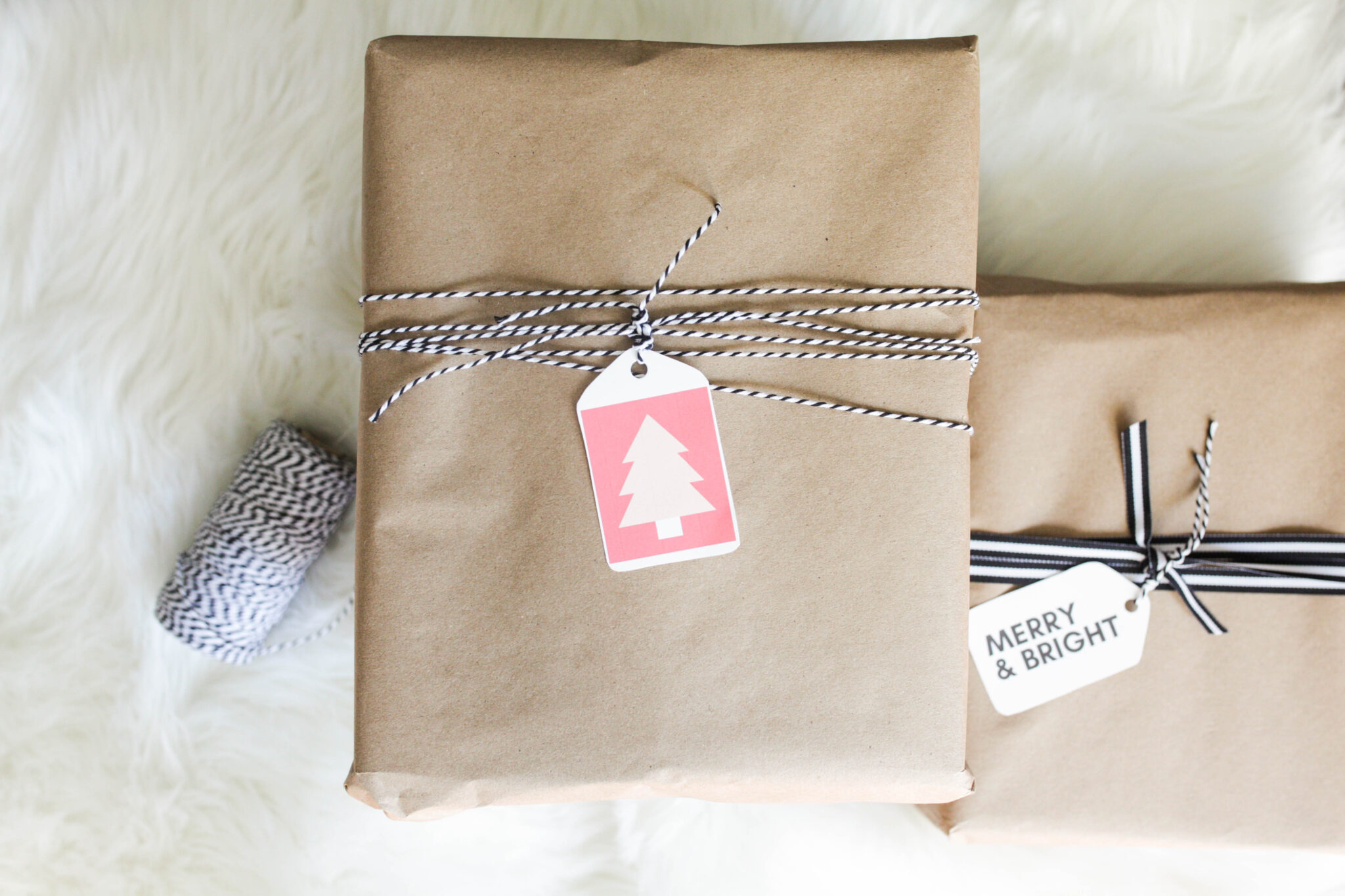 One simple wrapping idea is to use Kraft paper. I got this kraft paper on Amazon and it works great! It's not *super* wide so keep that in mind for wrapping. This kraft paper comes in a variety of sizes so if you have bigger boxes this is a great option!
Another thing I picked up was black and white ribbon. I use ribbon ALL the time. Black and white can pretty much go with anything so this is a great option!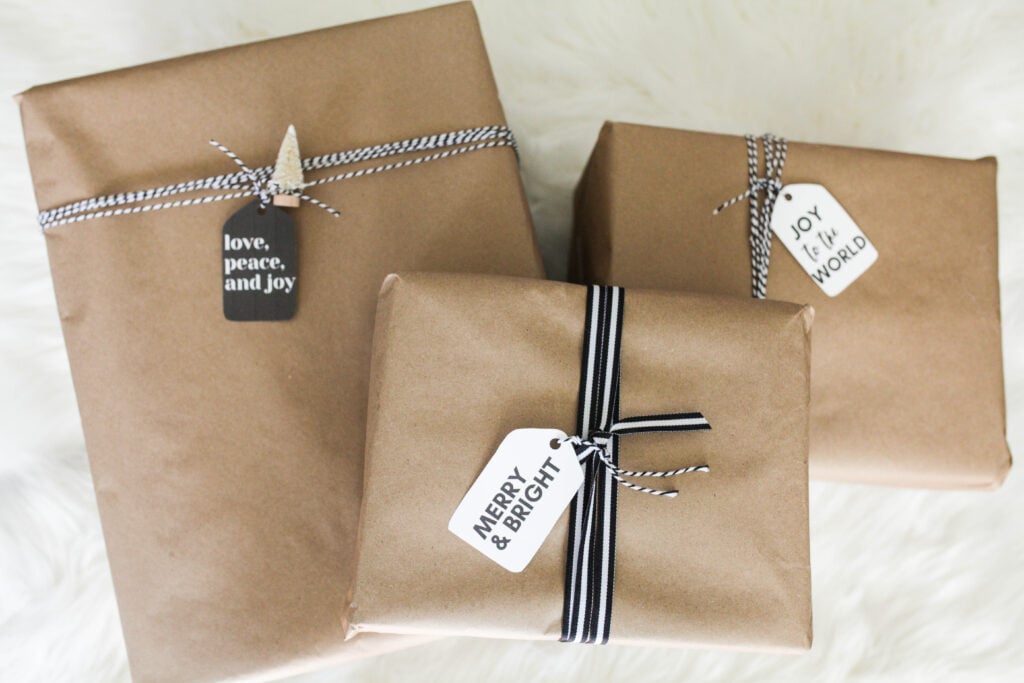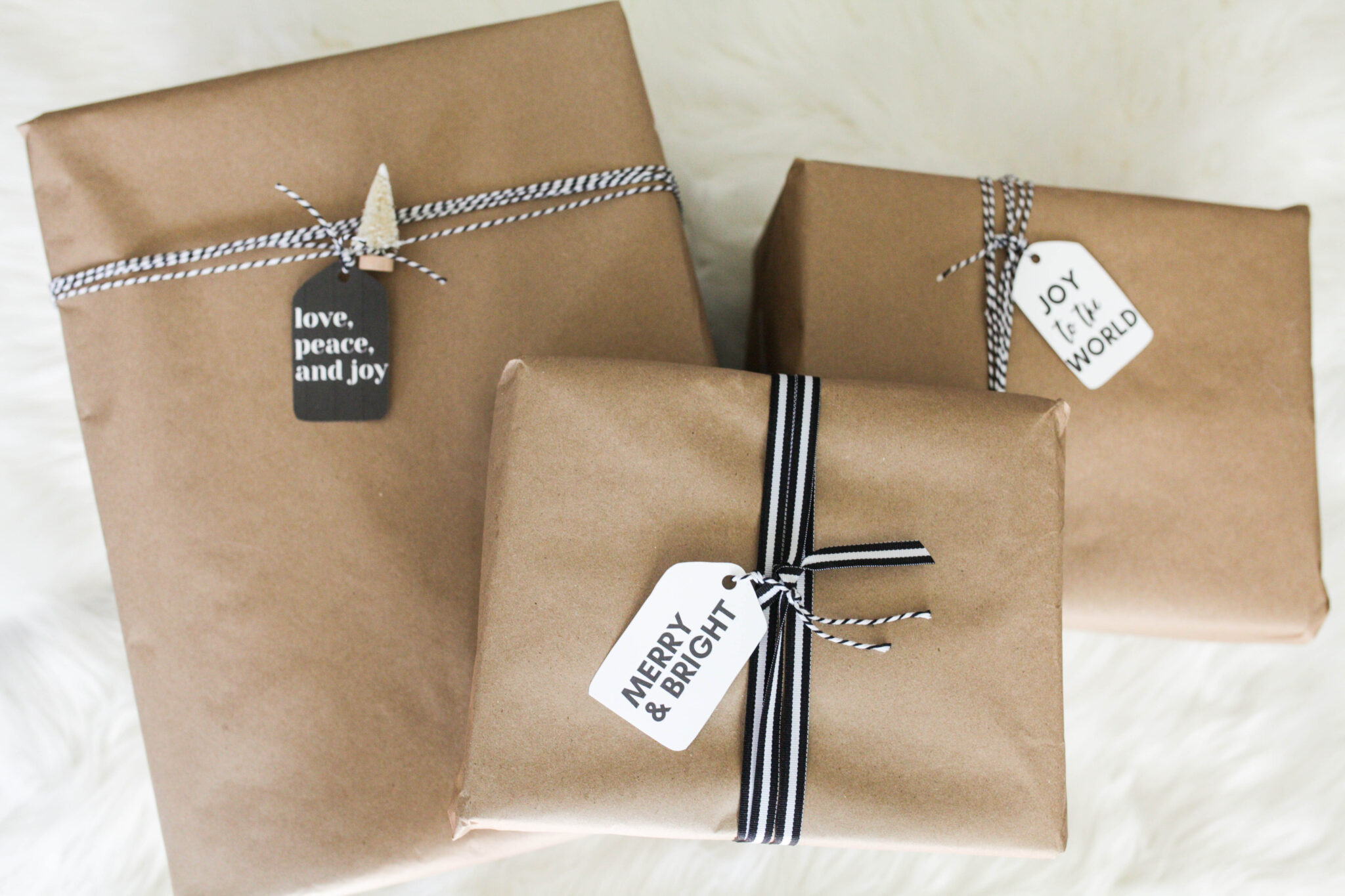 I also reuse the long pieces with craft projects for my kids.
Use Twine
To tie on gift tags or to just make your presents look extra fun, wrap them with bakers twine or regular twine! A roll of bakers twine comes in handy so much in our house so it's a great thing to have on hand.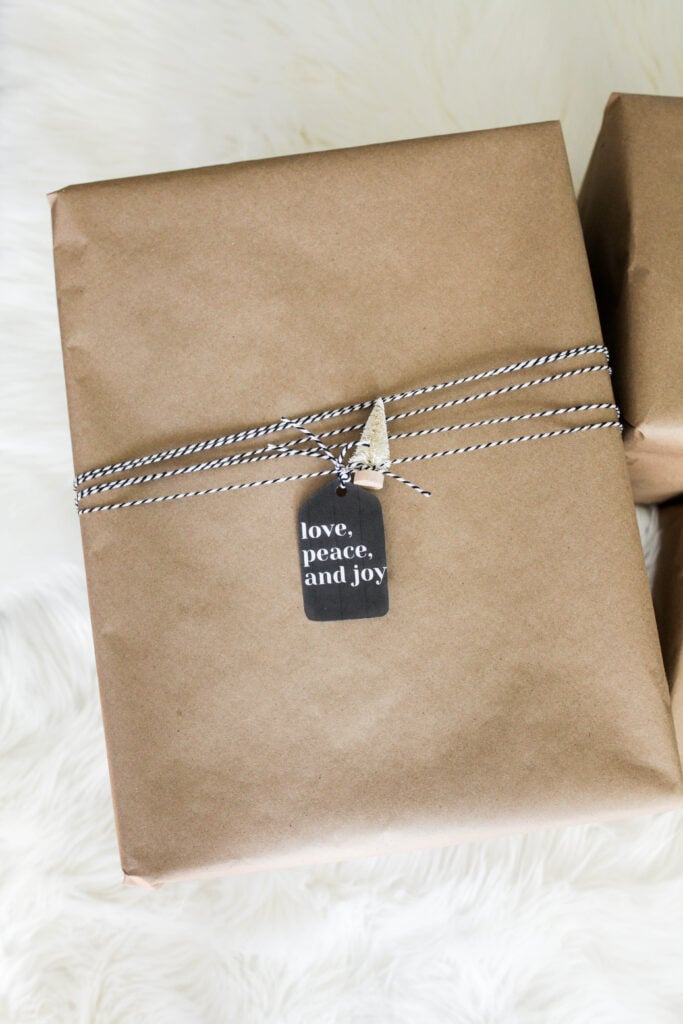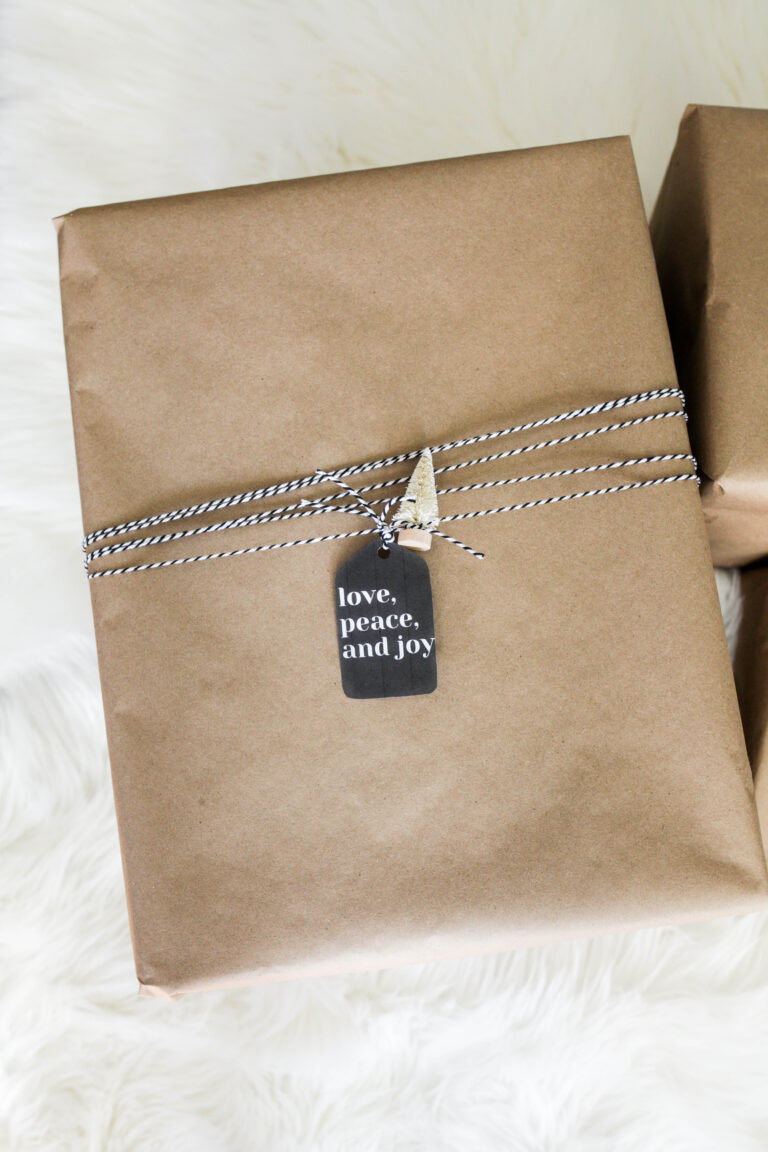 Lastly, a small bottle brush Christmas tree is fun little addition to your Christmas gifts! I also have a giant post with tons of ideas for your bottle brush Christmas trees if you like the look of those!
And there you have it! 64 free printable Christmas gift tags AND some fun, simple ways to wrap your gifts this year.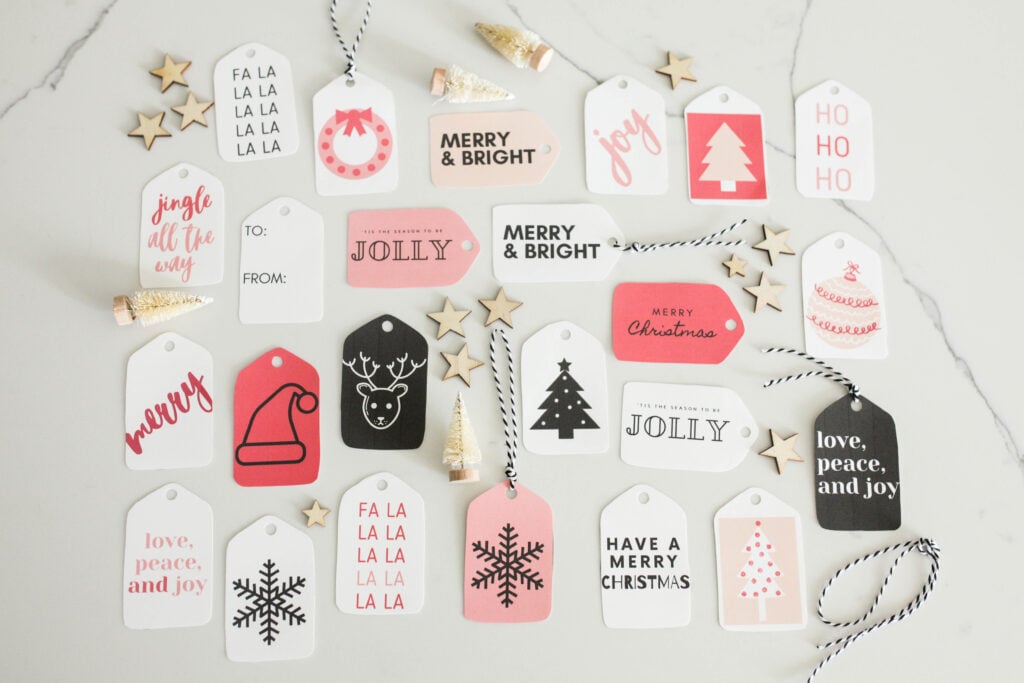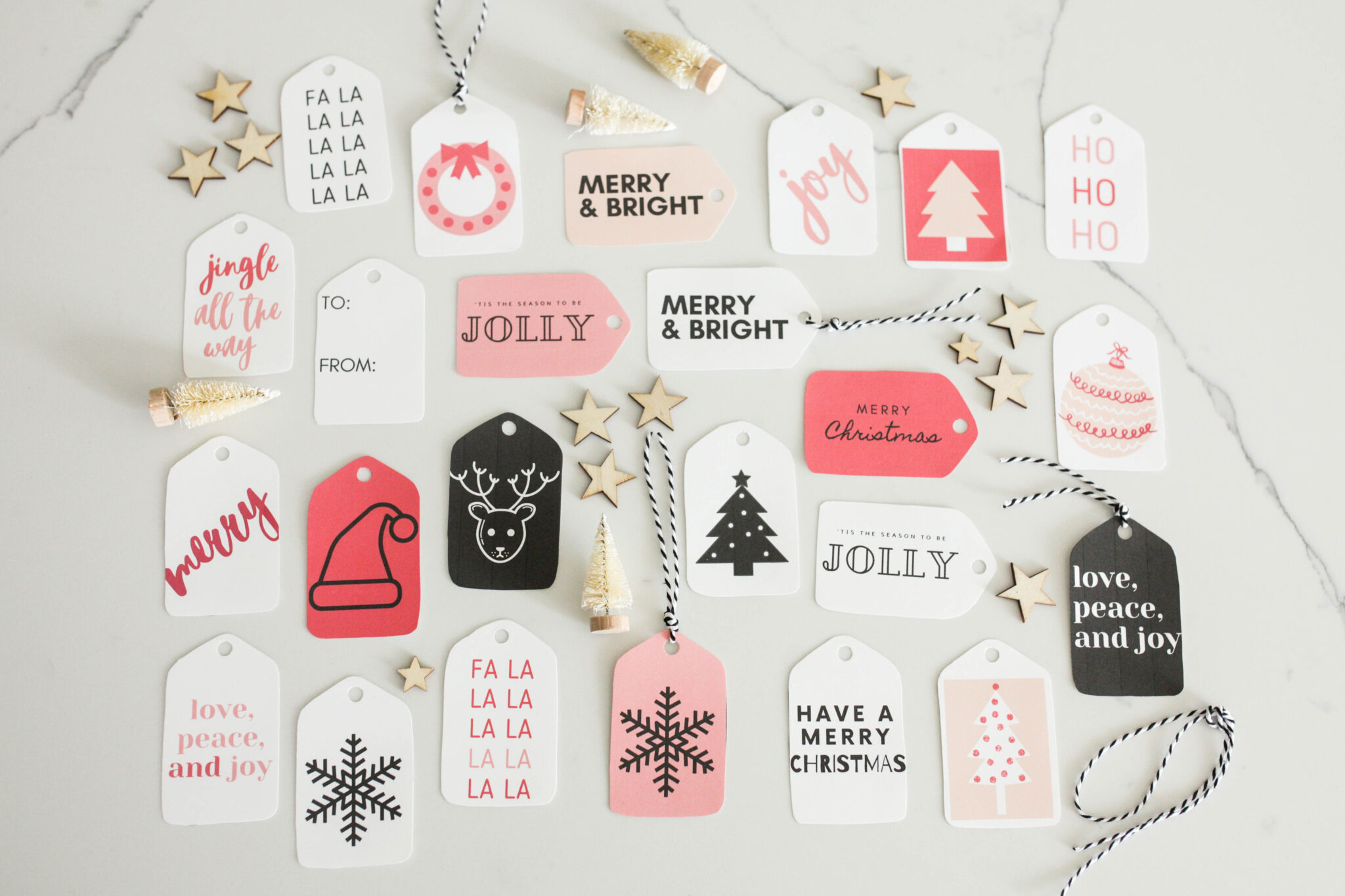 In addition to all of these ideas, you can use bakers twine to wrap your Christmas tag around weck jars or mason jars if you make homemade soup or potpourri, wrap them around a bottle of wine for a last minute gift for a holiday party or keep your gifts organized by having each family member have their own labels (sister gets the pink wreath, brother gets the deer, etc).
Don't forget to check out some of my other fun holiday content like my DIY Balloon Garland Christmas Tree!
Thanks for reading and please, share this with your friends!
*As a reminder, these printable tags are for personal use only. Please don't sell them!
Get your gift cards in your inbox!