There's one universal truth about babies. People LOVE to buy them gifts! Aunties, grandmas, neighbors and of course parents love spoiling little ones.
While gifts are always fun, let's be honest: babies don't need much. So if you're going to invest in a gift for an itty bitty, how about supporting a baby brand that has gifts that give back?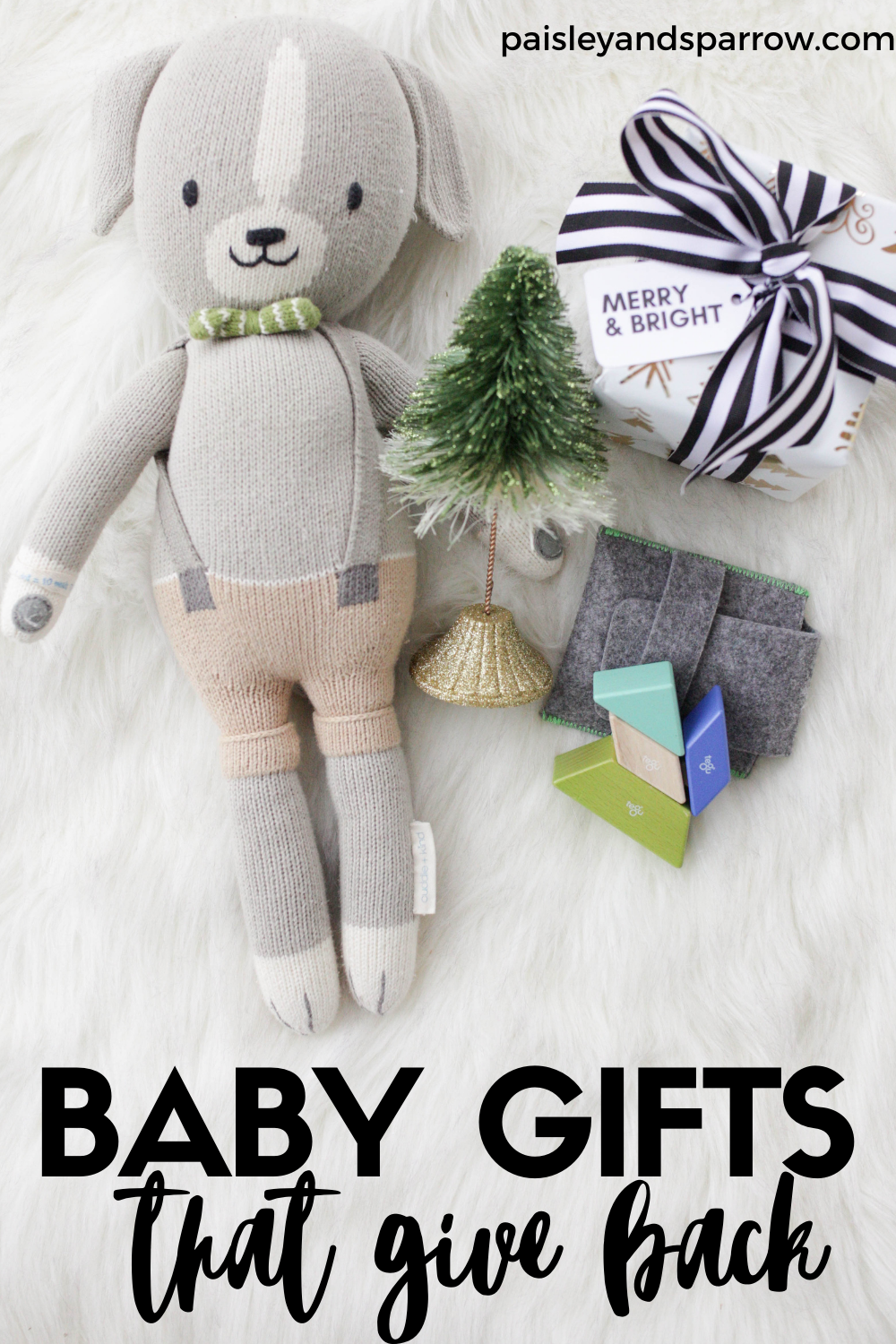 I've been overjoyed when I've received a gift for one of our kids and realized there was a give back portion to it, whether it was giving to a charity, was ethically made or helped create jobs.

Like the idea of that too? Here are some of my favorite baby gifts that give back.
Baby Gifts That Give Back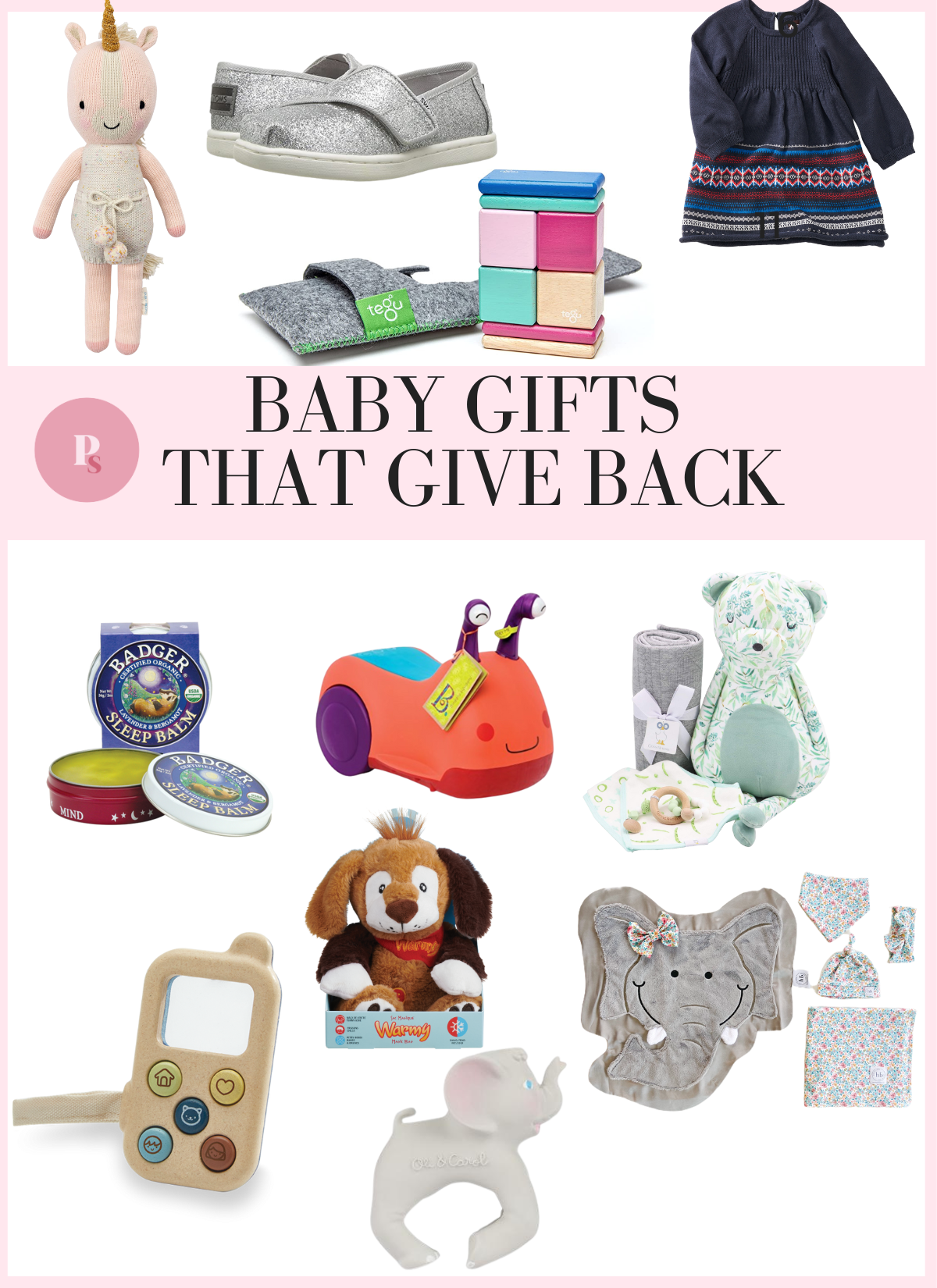 This post contains affiliate links.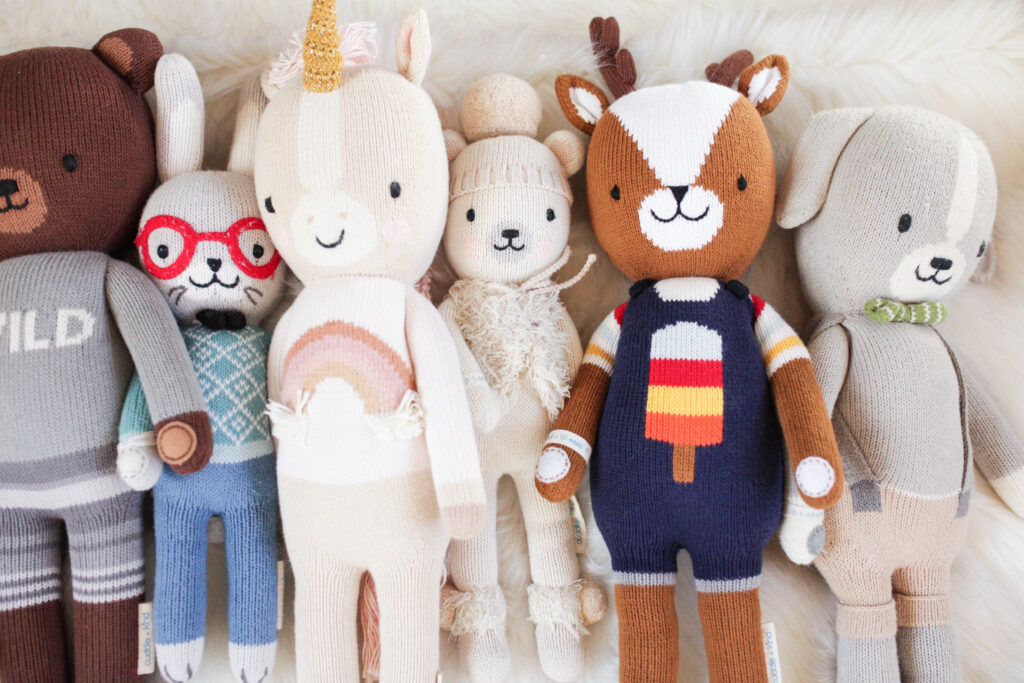 I was first introduced to cuddle+kind dolls when I was pregnant with Roy and now we have a whole collection of their stuffed friends! They're soft, beautiful dolls that all my kids love.
The mission behind cuddle+kind is to provide one million meals to kids in need each year. Every doll purchased gives 10 meals to a child in need.
The owners have a background in health and know the crucial role nutrition plays in a child's development. They saw a documentary about the devastating impact of hunger around the world and wanted to do something about it! So they started cuddle+kind to feed children all over the world.
All the better, these dolls are made in Peru providing sustainable, fair trade income for women there. They're made from natural, high-quality cotton so they're extra soft and cuddly!
cuddle + kind Ella The Unicorn
Empowers talented women artisans with equitable, fair trade employment
For every doll purchased, 10 meals are provided to children in need.
Lovingly handcrafted in Peru using premium 100% cotton yarn
Winner of Oppenheim Toy Portfolio's Platinum Award for Best Toy three years in a row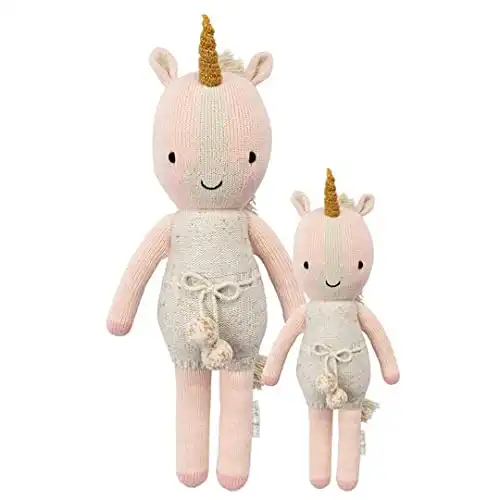 We earn a commission if you make a purchase, at no additional cost to you.
People who love Little Sleepies LOVE Little Sleepies. They are super soft, super cute pajamas, playwear, and even family matching!
The founder started the company when she needed more functional sleepwear for her baby, so you'll find tons of thoughtful details in Little Sleepies — foldover cuffs for feet and hands, double zippers for easier diaper changes, and material that is great year-round.
A portion from every purchase from Little Sleepies is donated to Alex's Lemonade Stand Foundation to help fund childhood cancer research and support.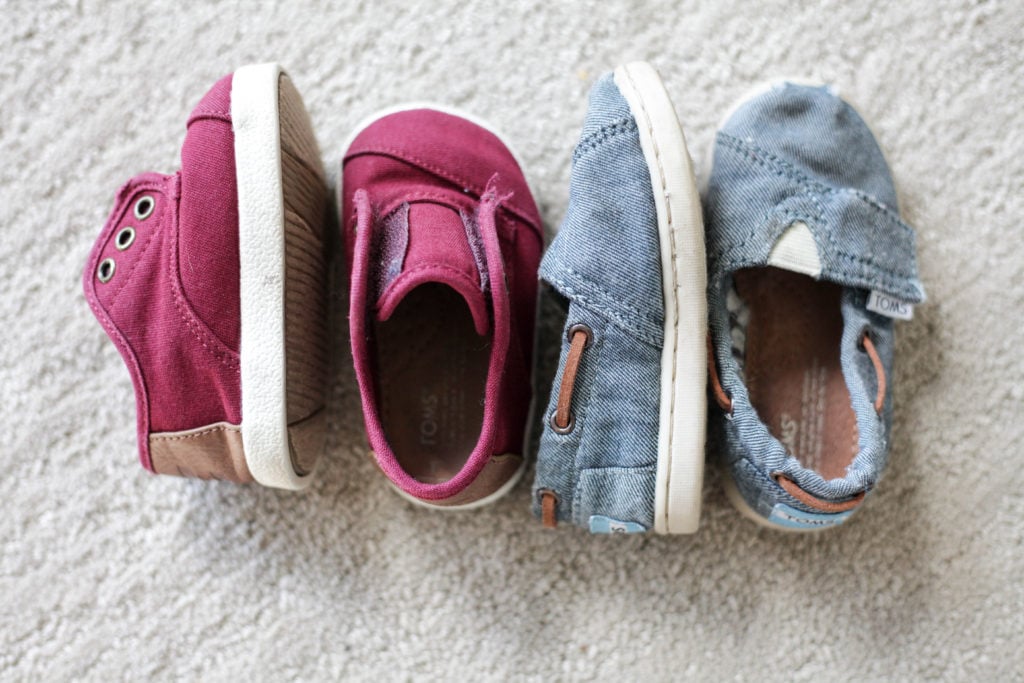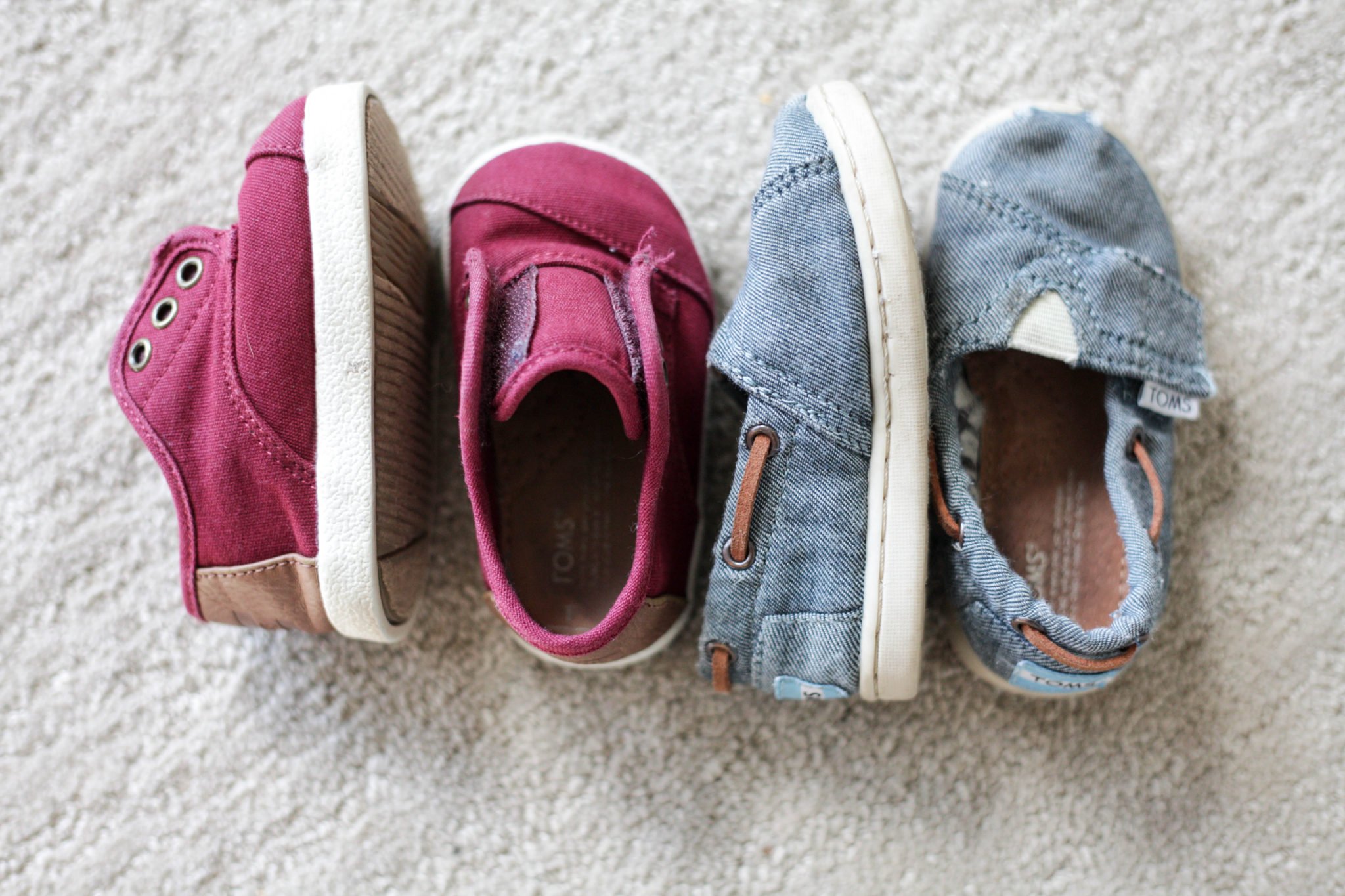 Is there anything cuter than little baby and kid shoes? When Roy was little I went to a TOMS warehouse sale and picked out a few pairs for him – one of the best decisions ever!
Not only are they super cute, but he's able to put them on himself and many of the styles are gender neutral, so now Penelope wears them.
For every shoe that is purchased, a pair of shoes is given to a child in need.
I've spent quite a bit of time in third world countries, and I've actually seen TOMS on little kid's feet in Malawi and Uganda! I love seeing a company's mission in action.
Alpargata Tiny Shoes
With every pair of shoes you purchase, TOMS will give a new pair of shoes to a child in need
Loafers with a printed canvas upper
Hook-and-loop closure for easy on and off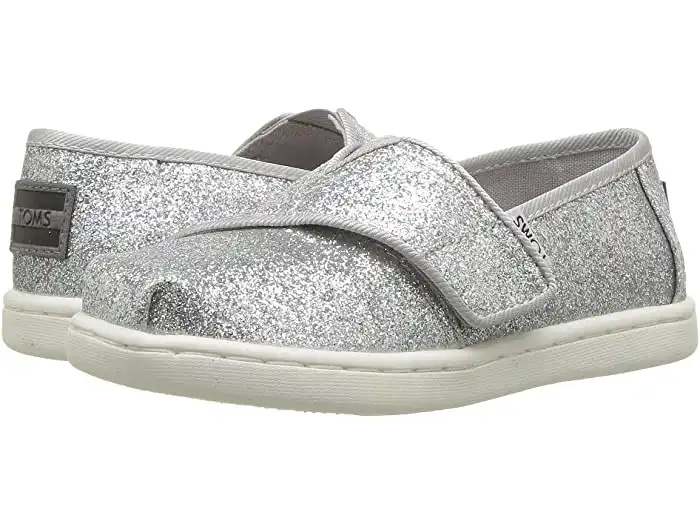 We earn a commission if you make a purchase, at no additional cost to you.
The kids and I both love these magnetic wooden block sets from Tegu. There are tons of different varieties of block sets, including this pack with a traveling case that you can throw in your diaper bag for when your little one needs a distraction. (Restaurant meltdown, anyone?)
Tegu established a fully independent toy factory in Honduras to ensure employees make a living wage and prioritize long-term career growth and development. Tegu is bringing world-class employment standards to Central America.
They also work with local Honduran cooperatives to harvest their wood responsibly.
Tegu Block Set
Perfect for building on-the-go
An heirloom-quality toy that will last for generations
No lead, no plastic, non-toxic, water-based lacquer finish, no small parts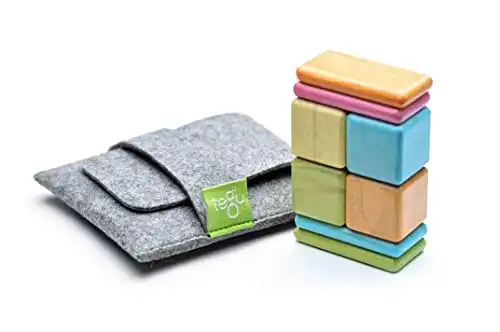 We earn a commission if you make a purchase, at no additional cost to you.
If you're looking for the softest, coziest baby clothes and pajamas for you, Brave Little Ones has you covered. Sweatshirts, matching sets, hats, blankets, and more! And it's all in a cool, neutral color palette.
Each purchase from Brave Little Ones helps buy meals for children at the Vineyard Christian School in Rwanda. Since 2015, the company has donated more than 16,000 meals.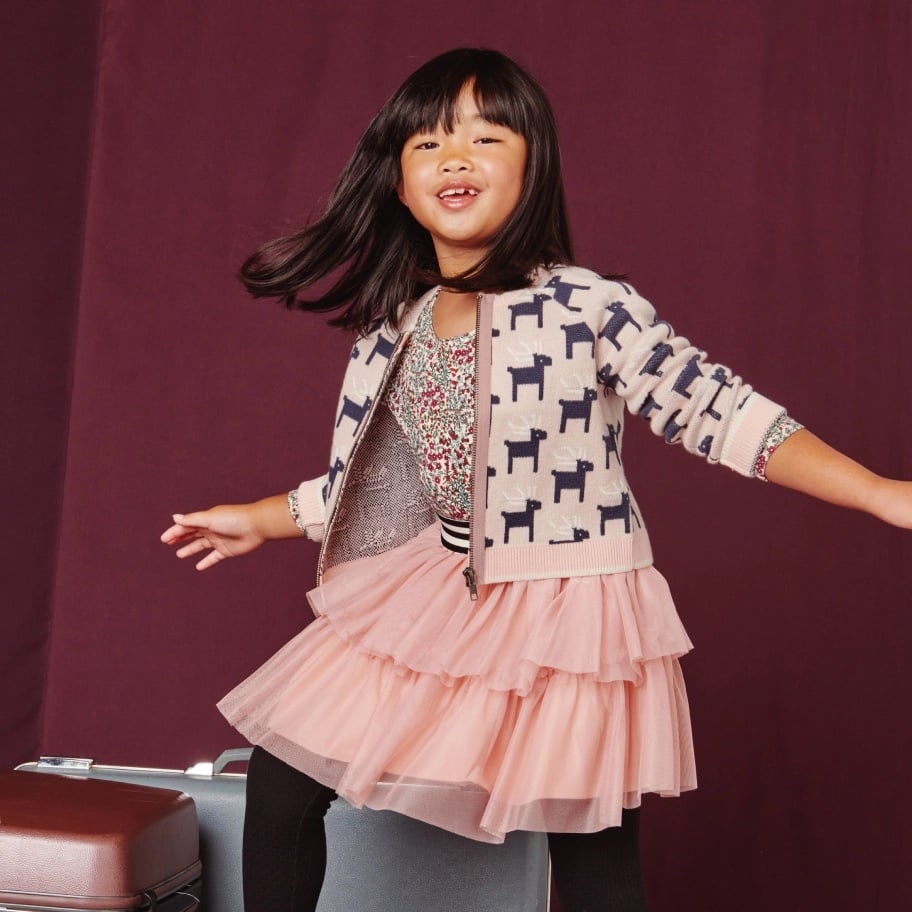 Tea Collection takes inspiration from all over the world to design modern kid's clothes, getting ideas from landmarks and handicraft as they travel the globe. With this global perspective in mind, they give back to the global community.
Tea Collection gives back 10% of its profits to causes and organizations around the world that improve the lives of children. They've partnered with the Global Fund for Children since 2003, which helps develop grassroots organizations to advocate for youth in communities that need it most. You can read about their other giveback projects on their website.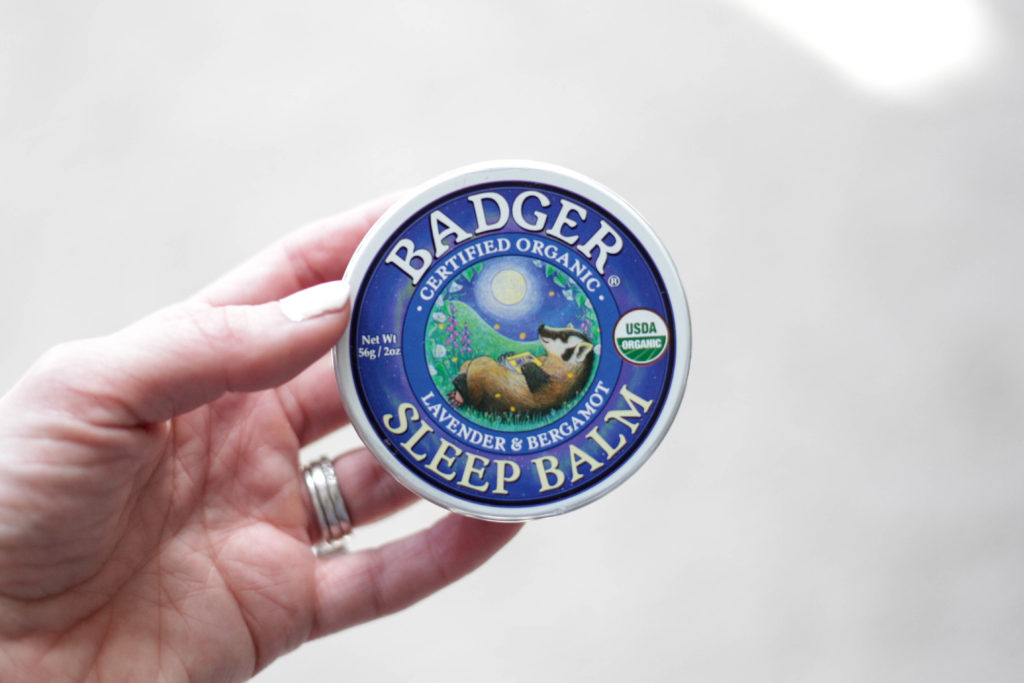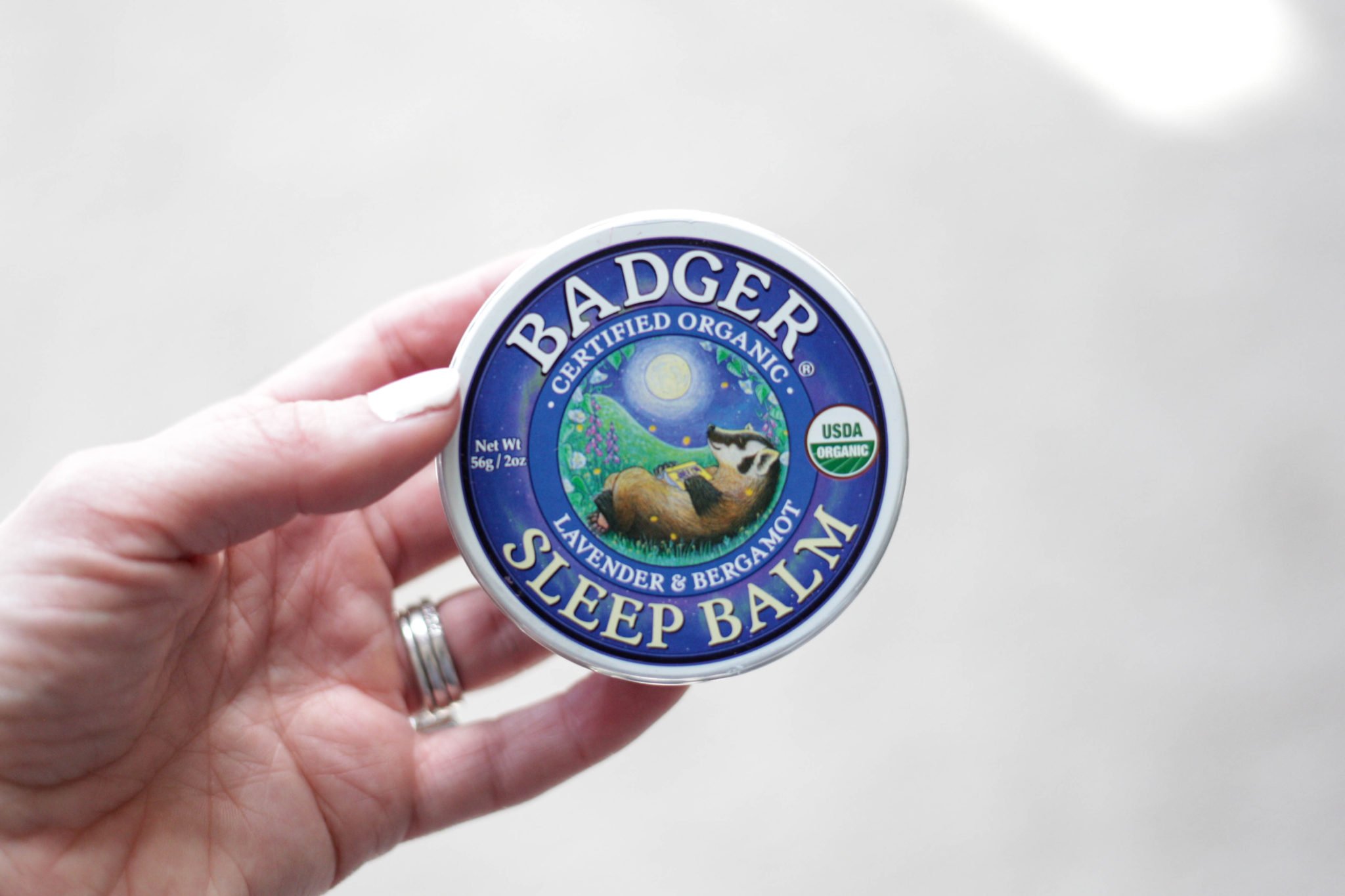 We were recently gifted a tin of the Badger Sleep Balm and let me tell you, no parent will ever say no to anything that encourages sleep for their little one!
They have a variety of baby products from sunscreen, diaper cream and even belly oil for mom.
Badger Balm donates 10 percent of before-tax profits to organizations that focus on the health and welfare of children, and they also match a portion of their employees' contributions.
Badger Sleep Balm
Mix of lavender and bergamot
Calming, soothing blend of essential oils
Free of artificial ingredients, fragrances, dyes, parabens, GMOs, synthetic chemicals or harsh ingredients
USDA Certified Organic and petrolatum-free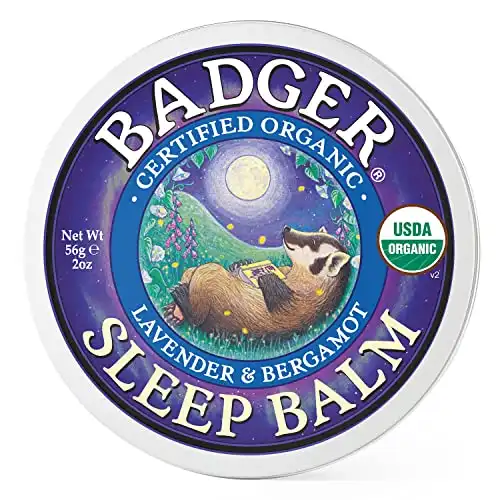 We earn a commission if you make a purchase, at no additional cost to you.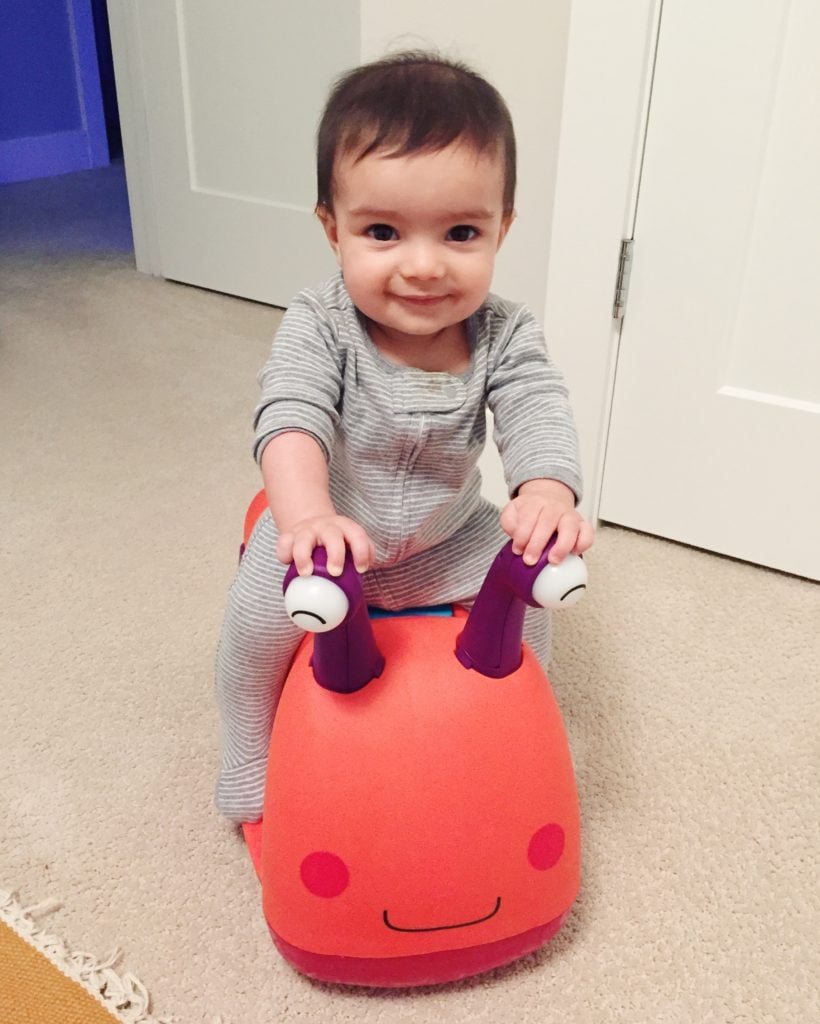 Target carries B. Toys, so most likely you've seen their cute products before.
We have both the Woofer and the Buggly Wuggly (seen above with baby Roy!) that are huge hits with all of our kids.
They donate a portion of sales to WE (formerly Free The Children), whose mission is "to free children from poverty and exploitation, and free young people from the notion that they are powerless to effect positive change."
B. toys Snail Ride-On
Comfortable, ergonomic seat with storage
Horns light up and beep
Good for new walkers
Requires 3 AAA batteries (included)
Recommended for toddlers 1 year+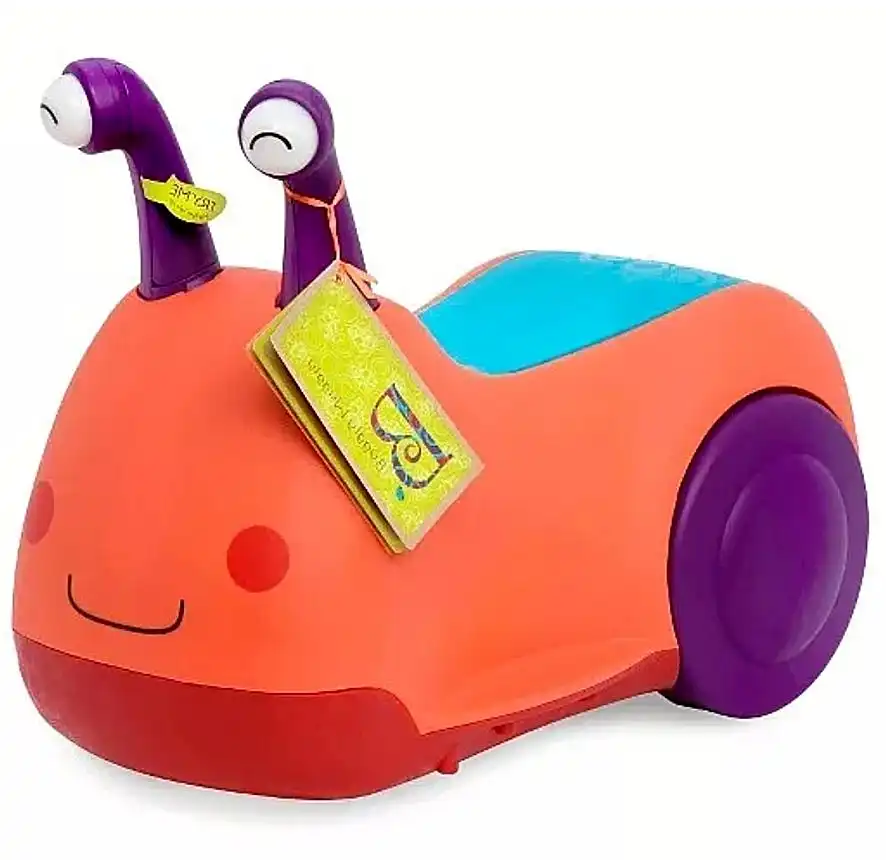 We earn a commission if you make a purchase, at no additional cost to you.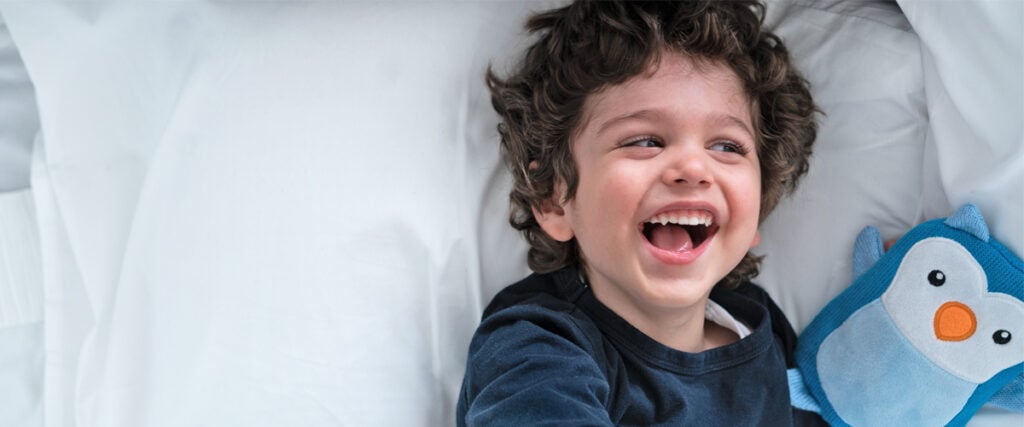 Magic Bag is a Canadian company that makes hot and cold compresses, including the Warmy, which is basically a stuffed animal that can be warmed or put in the freezer to help kids feel better. There are several animal options, and they can soothe tummy aches, chills, bumps, bruises and more.
And part of every Warmy purchase goes toward the Make-A-Wish Foundation, a nonprofit that helps make big wishes come true for children with critical illnesses.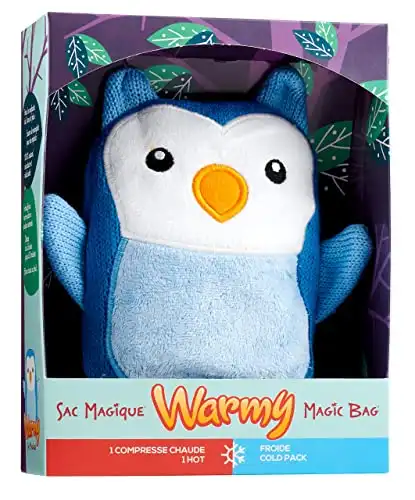 We earn a commission if you make a purchase, at no additional cost to you.
GooseWaddle creates adorable baby blankets, stuffed animals, teethers and more! I particularly love their gift sets because they includes essentials a new-to-the-world little one needs: a stuffed animal, blanket, teether and bib.
For each GooseWaddle blanket, blankie or gift set that is purchased, they'll donated another bundle to a baby in need through Building Hope.
According to GooseWaddle, "Building Hope is a faith-based non-profit youth and family development organization founded in 2001 with a desire to serve the children and families of our community. Building Hope has served over 1,500 youth and their families by providing academic support, spiritual formation, character and leadership development, service opportunities, summer programs and parent engagement."
Pink Pig Gift Set
Flowers & Stripes Pink Oversize Muslin Quilted Blanket
Pig Knit Plush
Pig Wooden Teether & Pink Blankie
We earn a commission if you make a purchase, at no additional cost to you.

PlanToys started with a mission to make sustainable, safe toys. The toys are made with reclaimed rubber trees that no longer produce latex and leftover sawdust and wood chips.
Besides using sustainable materials and manufacturing, PlanToys also engages in a reforestation effort each year, planting thousands of trees to increase absorption of carbon dioxide from production.
Palomino Rocking Horse
Built on parallel rockers for easy rocking back and forth
Safety stops are built in to prevent child from rocking to far forward or backward.
Comes with a built-in saddle and colorful accents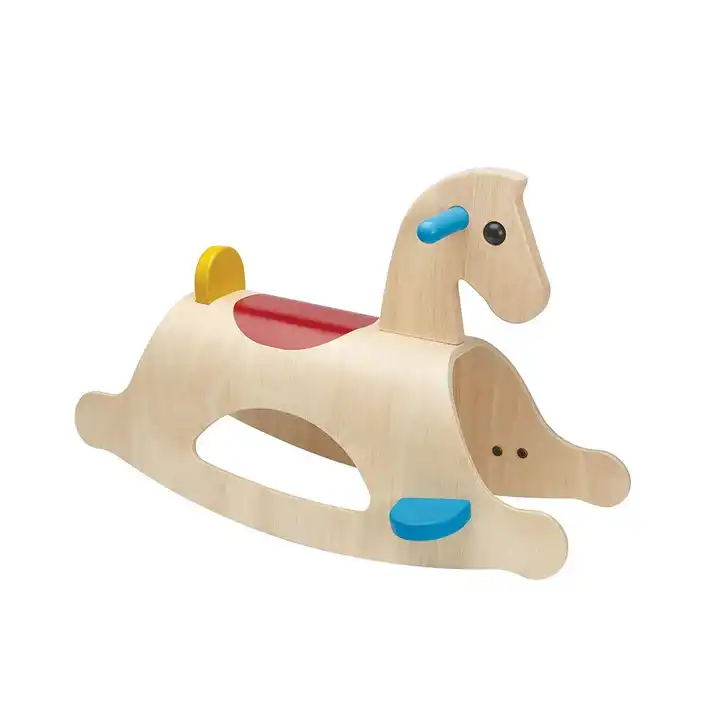 We earn a commission if you make a purchase, at no additional cost to you.
I hope these baby brands give you plenty of options for baby gifts that give back! Still stumped? Another helpful list may be my 9 Best Books for Kids.
The Ultimate Gift Guide List
Want even more gift ideas for everyone on your list? Head to one of these!
Gift Guides for Grown Ups
Gift Guides for Kids, Tweens & Teens
Age Specific Gift Guides
Product Specific Gift Guides for Babies & Toddlers
Special Interest Gift Guides
Want FREE Christmas gift tags? I created 64 beautiful gift tags that can be used not only for Christmas but every holiday! They're free to download!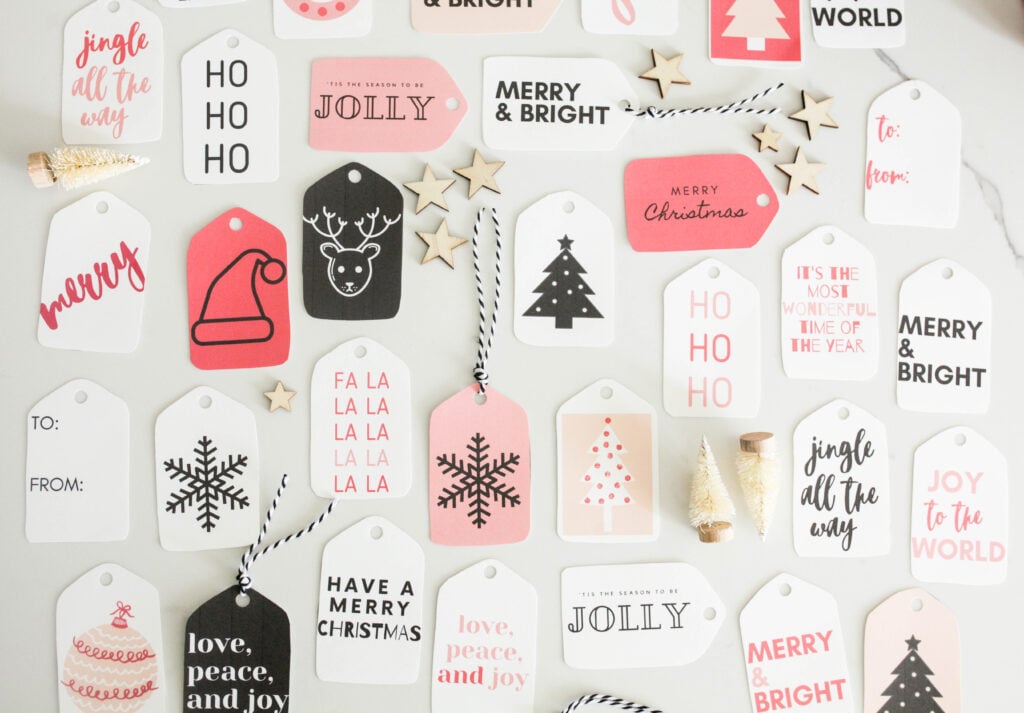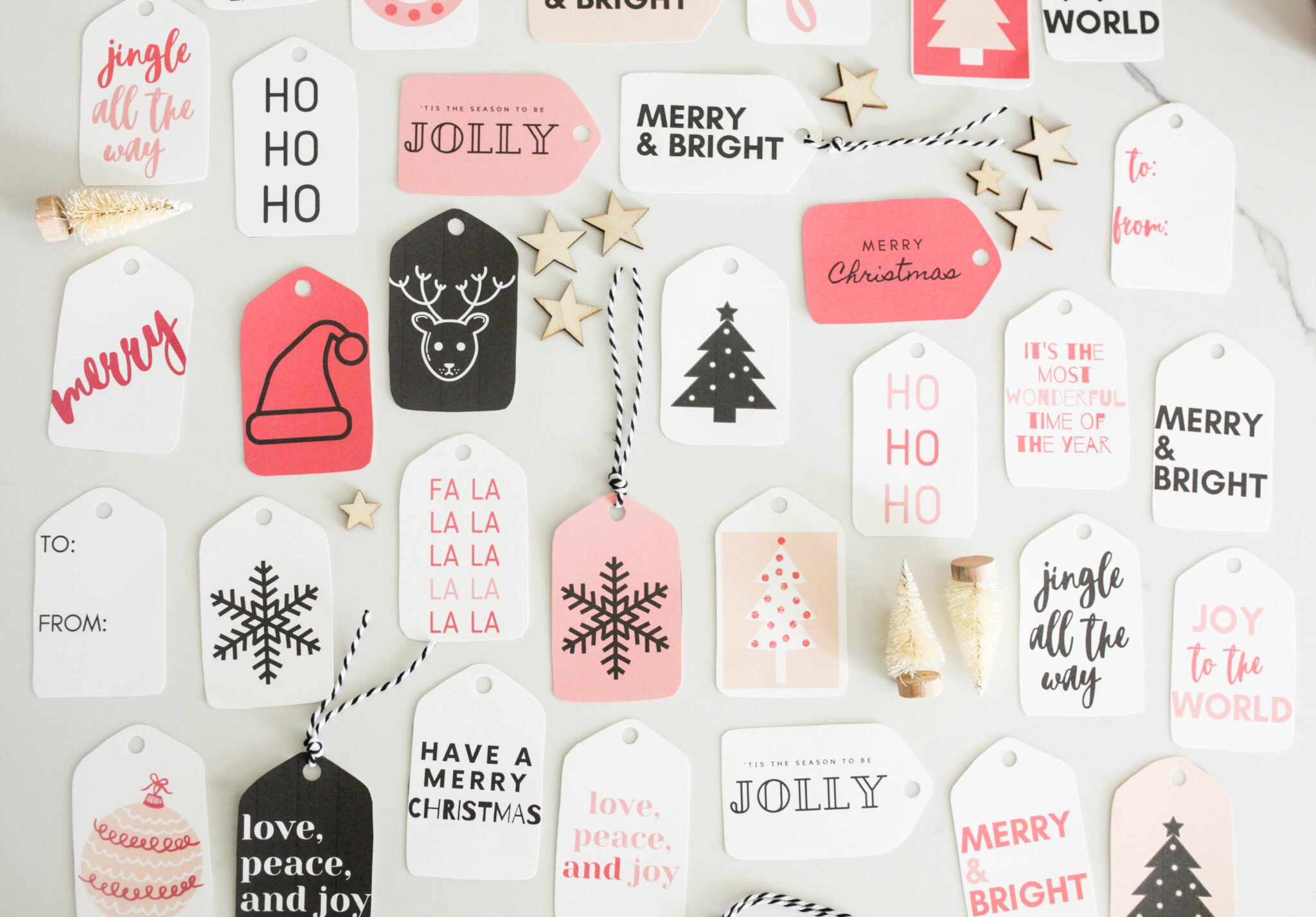 Get your gift cards in your inbox!
Enjoy!
Thanks so much for reading and sharing!
Jen