Looking for ideas of fair trade gifts? Here's an extensive list of beautiful products with a purpose from a few amazing brands: Fair Anita, ABLE, The Little Market, Amour Vert, JOYN, and Fair Trade Winds.
When you're shopping for gifts, don't you love finding ones with extra meaning and purpose to them? Ones that are creating jobs for women in developing countries, helping women attend university or making a difference in another way? First of all, what is fair trade and why should you care about?
What is a fair trade policy?
Fair trade is an arrangement designed to help producers of commodities (think apparel and accessories, coffee, wine, fruit and more) in developing countries achieve a livable wage, for a more sustainable future and an equitable trade relationship.
What are the 10 principles of fair trade?
To be considered fair trade, there are 10 guiding concepts that organizations and businesses must adhere to:
1. Opportunities for disadvantaged producers
2. Transparency and accountability
3. Fair trade practices
4. Fair payment
5. No child labor, no forced labor
6. No discrimination, gender equity, freedom of association
7. Good working conditions
8. Capacity building
9. Promote fair trade
10. Respect for the environment
You can read more about these principles from the World Fair Trade Organization here.
—
Here's a bit of background on the fair trade brands I love:
Fair Anita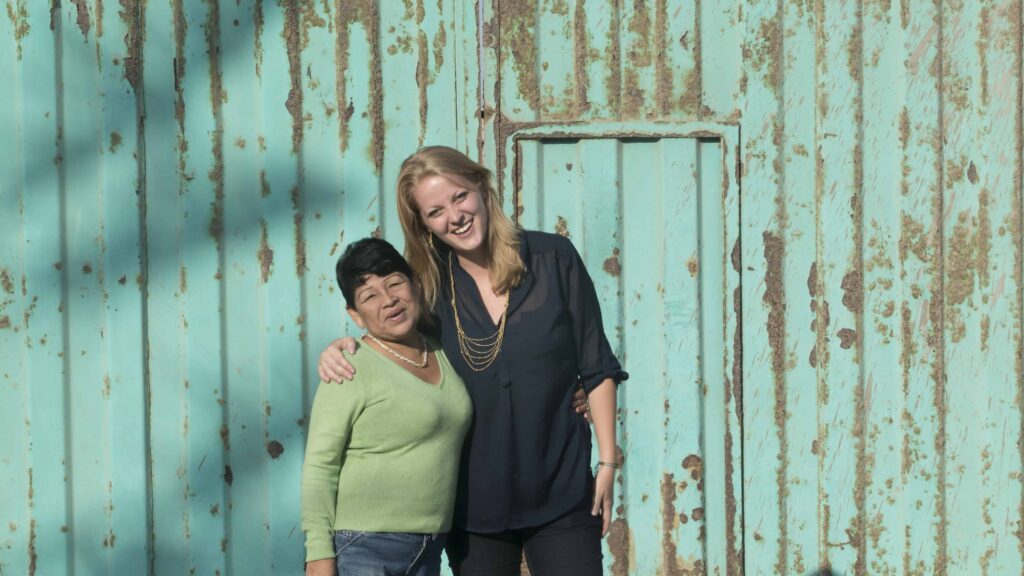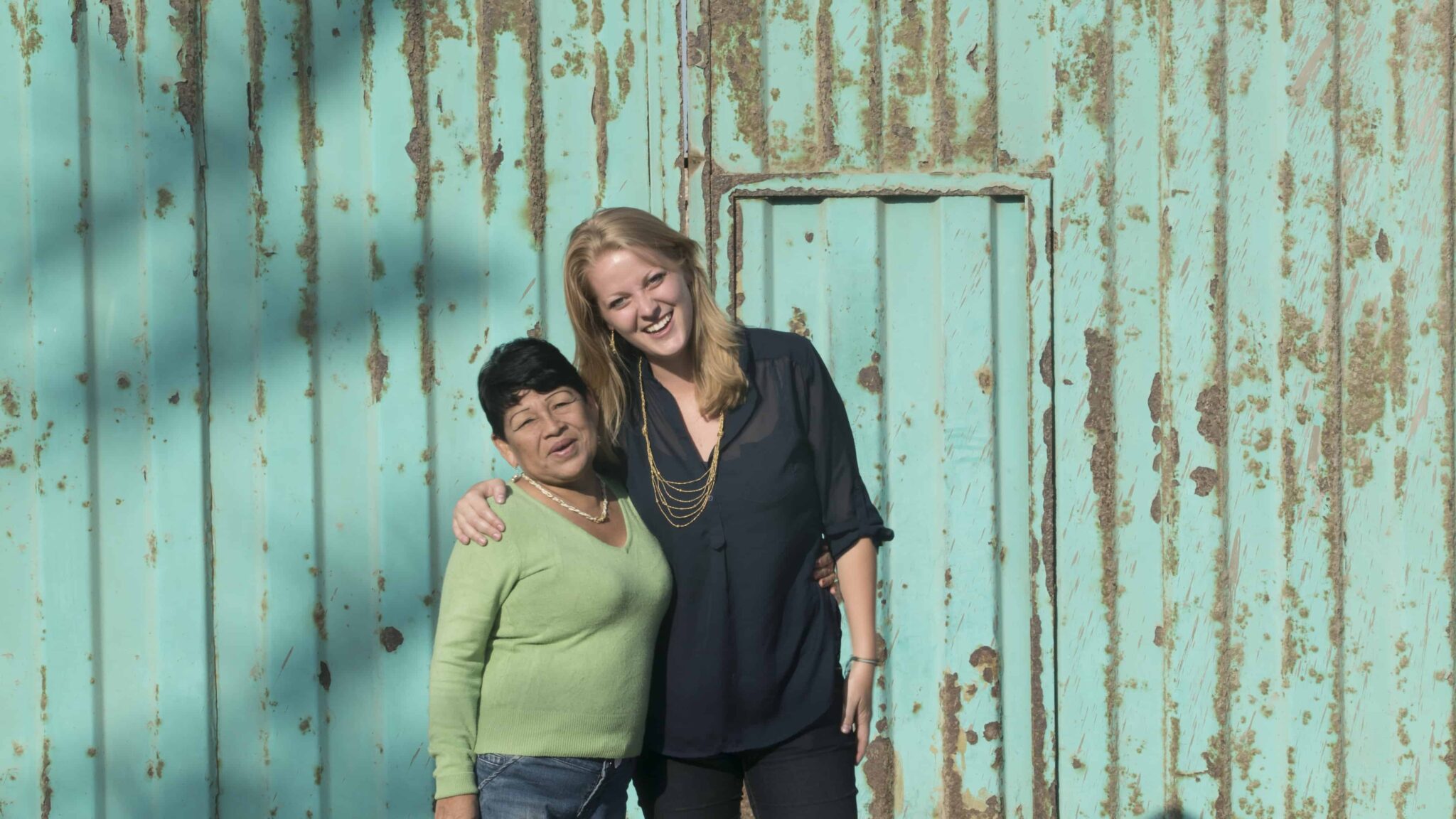 Fair Anita is a brand based right here in Minnesota! I know the founder and love her dearly. I love seeing fiercely talented women chase their dreams and make a tangible difference in the world.
Fair Anita was started in 2015. Since then, "We've partnered with 8,000 women in nine countries who are utilizing this resource of economic self-sufficiency to create real change around the globe. We're on a mission to create a world where women feel safe, valued and respected no matter their geography, and we're thrilled to include you in this community."
ABLE (formerly LiveFashionable)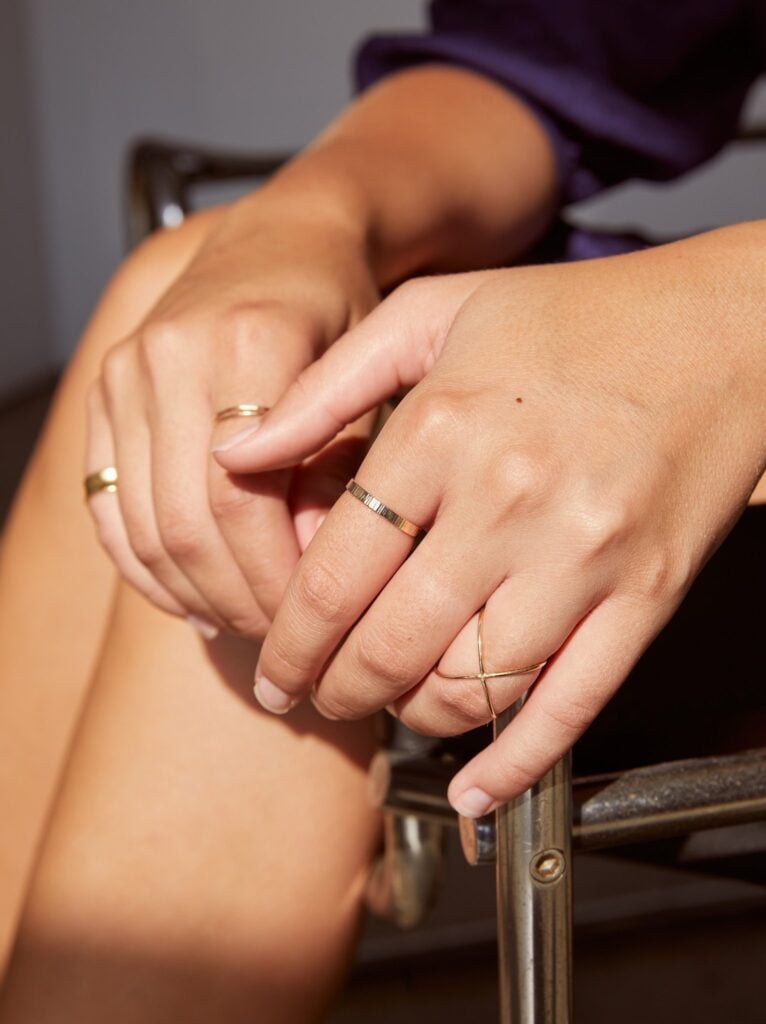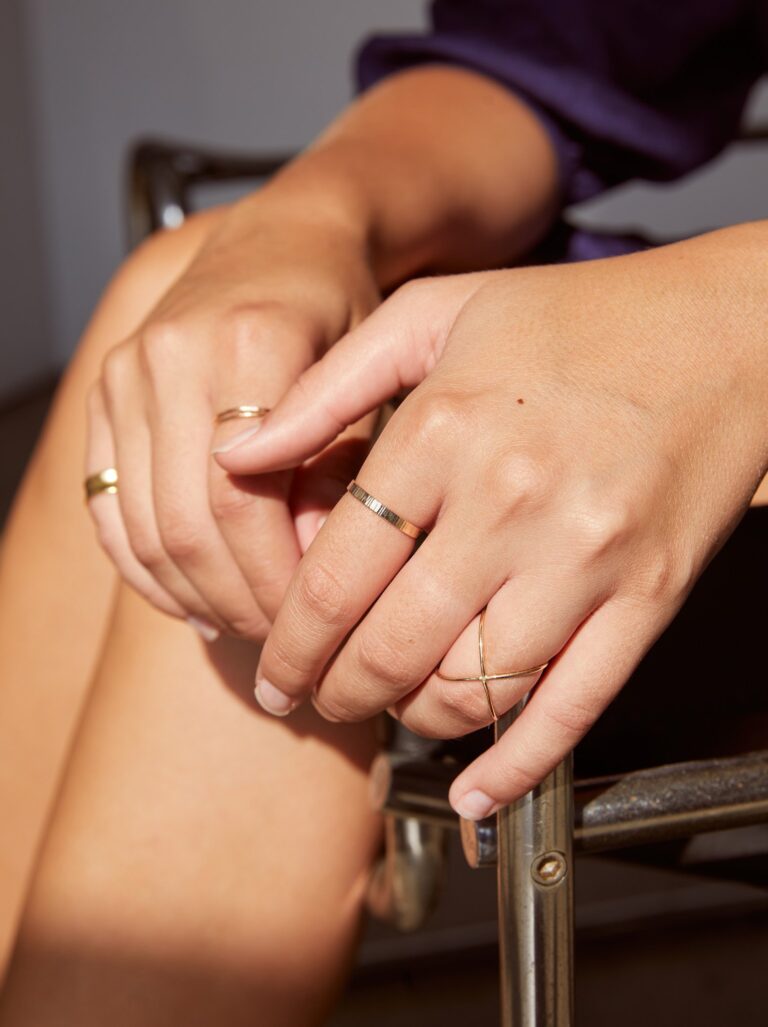 Another brand I've loved and used for close to 10 years is ABLE! I found them when all they sold were scarves (now they don't even make scarves – ha!).
"ABLE is an ethical fashion brand that employs and empowers women as a solution to end poverty. We're deeply devoted to quality – both in the products we make and the quality of life we aim to provide. We invest in, train and educate women so they can earn a living, break the cycle of poverty, and thrive."
I absolutely love the quality of every ABLE product I own from clothes to shoes to jewelry.
Prosperity Candle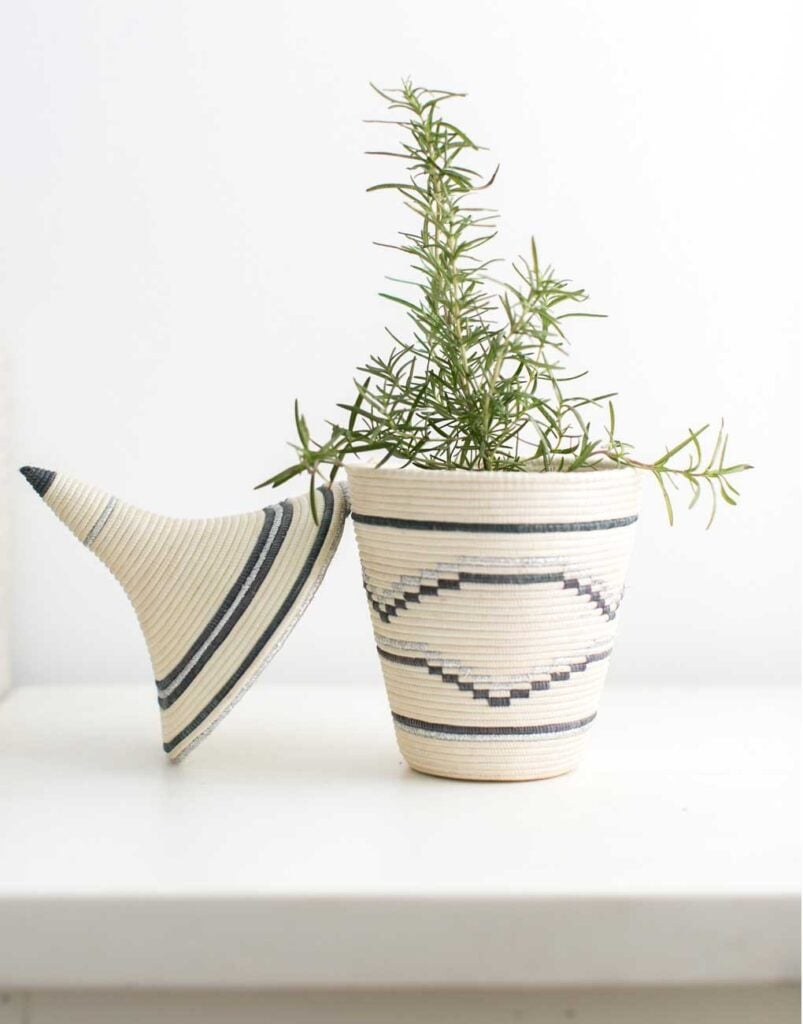 Prosperity Candle is a social enterprise that supports refugees and artisans through candle-making; each candle is made by an artisan, and the brand supports fair trade and sustainable practices. The company's main purpose is to promote the public good.

"We believe that welcoming refugee families and helping them to build new lives lies at the foundation of American values. Or as someone else more eloquently put it, 'Welcoming refugees is what this country does best… it's the Statue of Liberty in action.'"
Amour Vert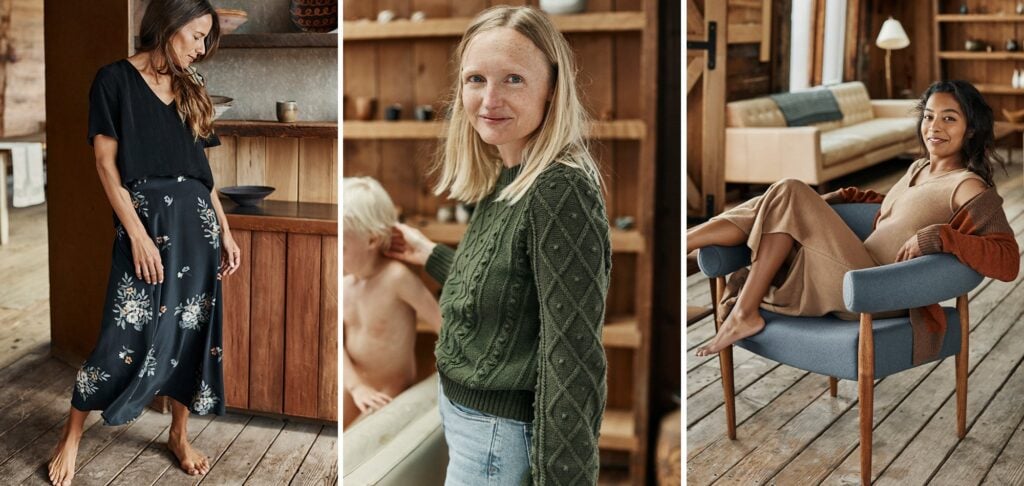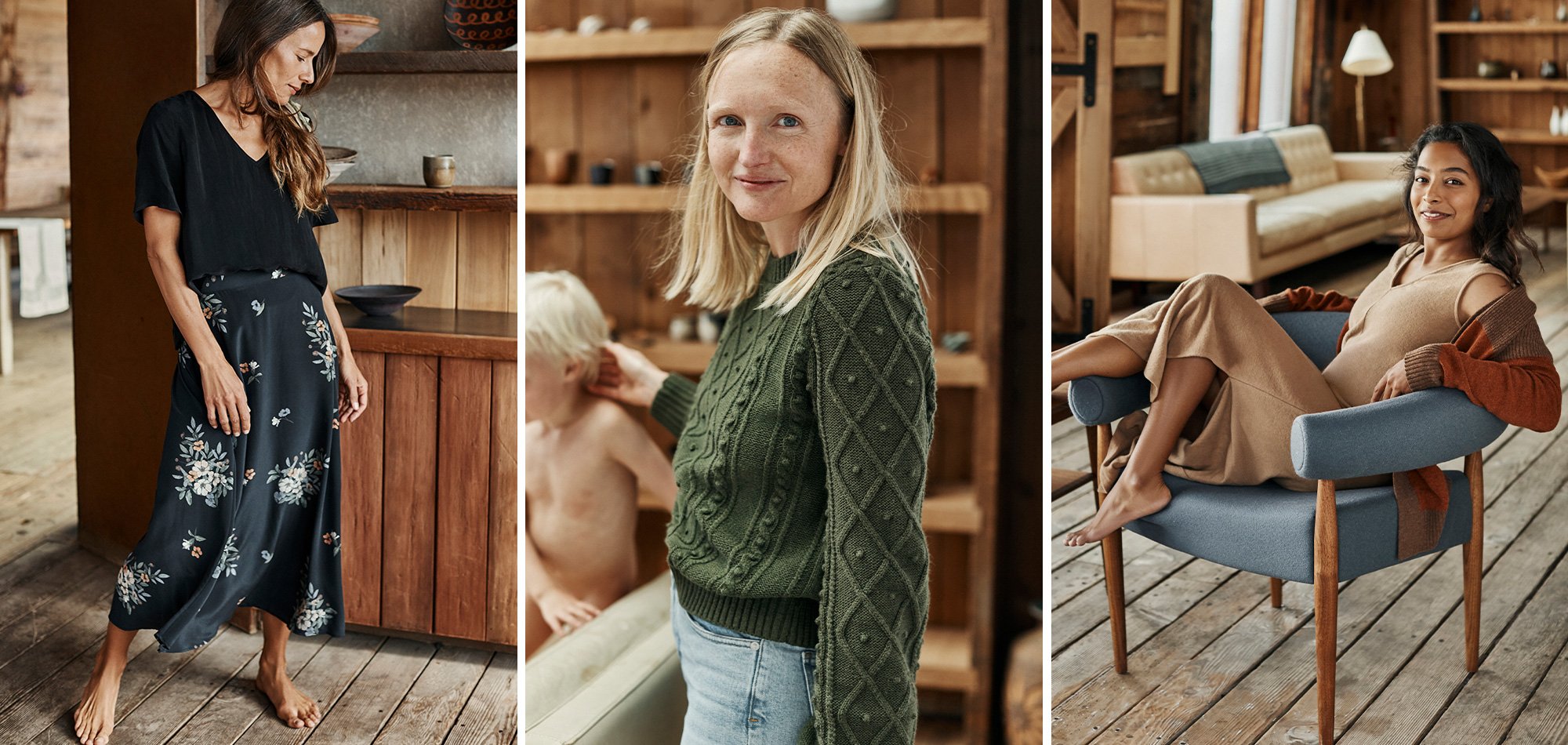 Amour Vert's pieces are made in limited quantities, ensuring the highest production standards and eliminating excess waste. They're committed to using sustainable materials, compostable packaging, and produce 97% of their products are made in California, most within just a few miles of their San Francisco office.
"Our sustainable practices address all aspects of our business operations and the full lifecycle of the garment: the fibers and production processes used, how workers are treated, how it gets to the consumer, and finally—whether it can be recycled or is forced into a landfill."
JOYN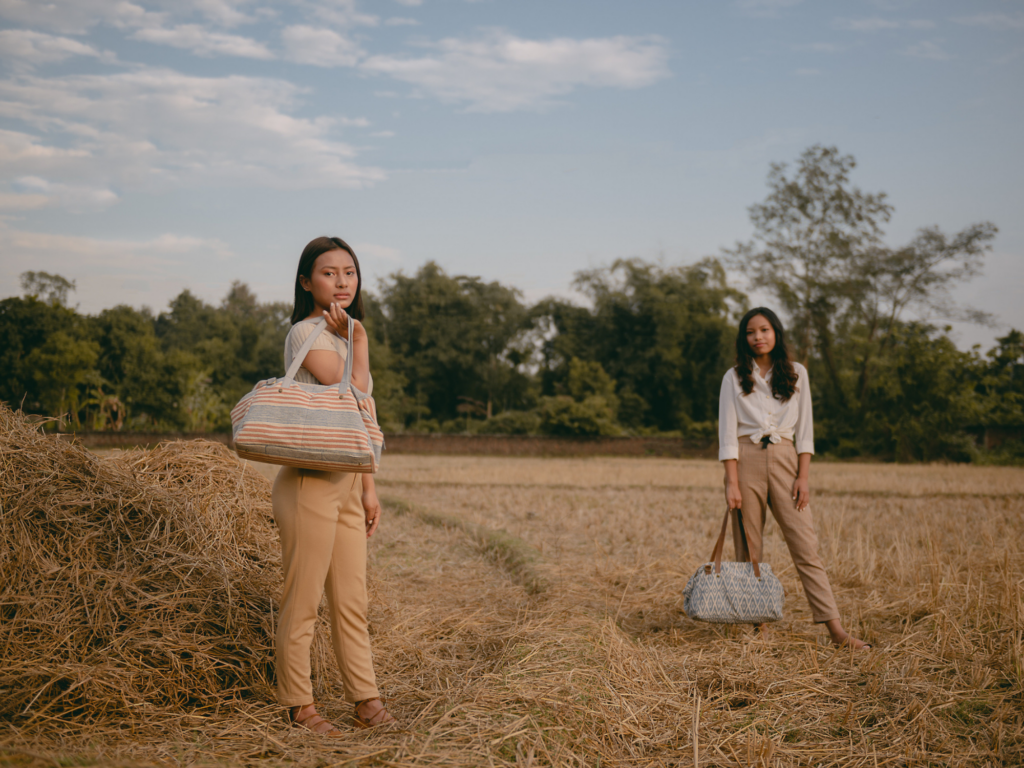 JOYN's founder has a passion for connecting underserved artisans with global markets, so she started a company committed to hand making products, crafted by local makers in the foothills of the Himalayas.
"We choose people over machinery to breathe life into each piece. We are passionate about creating a circular ecosystem where all considerations of the supply chain are taken into account. That means, we actively work to purchase remnant leathers and sustainable materials while also empowering people in local communities with fair work and a living wage. Transparency is at the forefront of how we do business."
Fair Trade Winds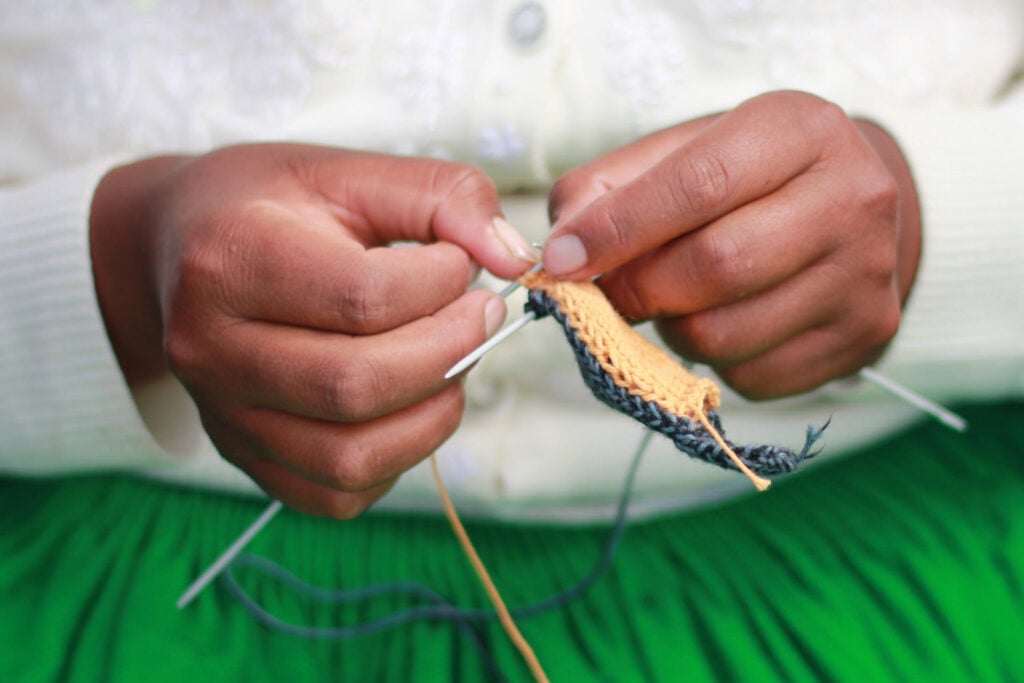 Fair Trade Winds is a family business that considers its artisan partners and customers all part of one big family making a difference. They work with about 150 artisan organizations in 57 countries, with the underlying belief that people and the planet should not be exploited for the things we buy.
"This direct, non-discriminatory relationship helps artisans, families, and communities become self-sustaining. We provide a market for fair trade commodities and crafts so artisans and farmers can improve their lives. They are given the tools to invest time and money into their talents, land, families, community, healthcare, and education."
–
You won't be disappointed by any of these brands missions, values or products. Below I'm sharing some of my absolute favorite fair trade gifts from their current collections. Make holiday shopping a little easier and shop with a purpose!
This post may include affiliate links, which means I may earn a small commission if you shop using the links below at no additional cost to you. Thanks so much for supporting me and this blog!
37 Fair Trade Gifts for Her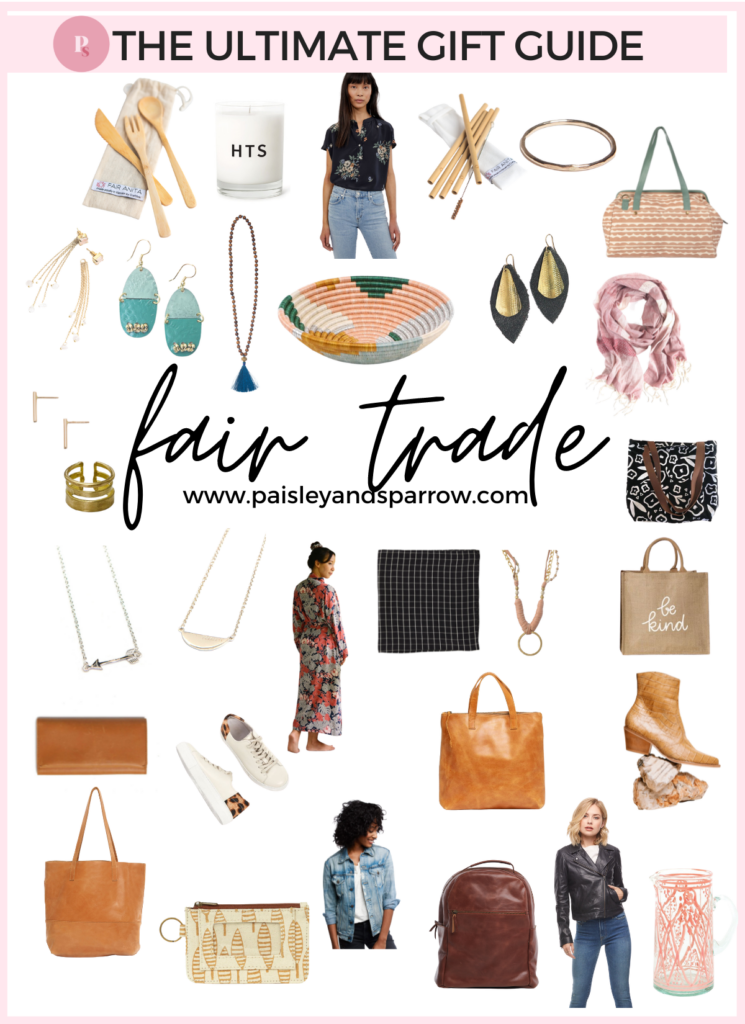 Made from sustainable bamboo. Reusable fork, knife and spoon in a handwoven, organic cotton bag.
Perfect for bringing to work or stashing in your purse for times you're eating on the go, this is a great fair trade gift for the girl on the go!
I love the look of this soft leather belt bag. You can wear it around your waist or as a crossbody bag and carry all your essentials hands-free. 
Candles are an easy go-to gift idea: everyone loves them, everyone needs more, but they can feel a little generic. This one from Prosperity Candle doesn't though, since you can personalize it with messages, names, wedding dates and more.
Every purchase empowers women artisans who have resettled as refugees in the United States.
Isn't it the best when you can throw on an easy, effortless shirt but still look put-together?
That's what this silk blouse, available in five designs, from Amour Vert is. Perfect for work, pre-school drop-off and everything in between.
Know someone who is always using straws every chance she can get? Whether it's in her coffee drink or all day in her water, these beautiful bamboo straws will be a delight to use over and over!
Mix and match these classy hammered stacking rings with other rings or layer for a bolder statement. I own a few of these and love wearing them both as midi rings as well as stacking with my wedding band.
This bright basket is great for the coffee table, a shelf or even hanging on a wall. Add a little color, texture and dimension to your decor.
These delicate sterling silver hoops are unique enough to make a statement no matter your style, but not too wild! The simplicity makes them a great gift for anyone on your list, and the shape and size keep them interesting.
For the earring lover on your list, these Parakeet Painted Earrings will be sure to delight! Using upcycled metals these turquoise two-tone dangle earrings will add the perfect pop of color your look.
This wooden warrior necklace is made from chunky wooden beads with a beautiful threaded tassel. This is a great statement necklace for that boho look.
This color combination is so darling! You can use this bag when you travel or even as a stylish diaper bag. The design is so thoughtful, with the perfect amount of pockets to keep you organized.
By mixing recycled leather and recycled artillery these leaf shaped brass earrings are a product of resourcefulness and creativity. They'll inspire you to tackle your day!
For the scarf girl in your group, this gorgeous patterned pink scarf is perfect!
Three gorgeous patterns encompass this light pink scarf. Scarves are an easy way to add some style to your outfit with an added bonus of keeping you warm in colder months.
This sleeveless midi dress is ultra flattering and ultra comfortable — an easy style to gift.
Pair it with a denim jacket and sneakers for weekend errands or a pair of platform sandals for date night.
Need an everyday stud? The Stick Earring is a perfectly modern option that you'll never want to take out.
I own these and wear them 80% of the time! Available in 14k gold-fill and measure 1/2″.
This simple ring makes a big statement. Whether she likes to wear lots of jewelry or prefers a more streamlined look, these three graduating lines will suit her style. And with an open back, it will fit most fingers.
This beautiful tote was sewn and silk-printed by women in Cambodia. It is a canvas bag with a vegan leather handle and a small pocket inside. This bag is slightly larger than your average canvas tote – perfect for your laptop or trip to the farmers' market!
For the wanderlust woman, this dainty silver arrow necklace will be your next travel companion.
The future is female, and we're here for it! I love this dainty necklace and what this company stands for.
This sweet little pouch is the perfect gift for someone who travels light or for a college student who just needs an ID, keys and a credit card! It's great to carry on its own or throw in your bag and go.
A scarf is a great gift for any accessory lover in your life! The Emerson Scarf is 100% printed woven silk and one of my favorite accessories to add a little whimsy to any look.
You can wear it so many ways — on your bag, as a headband or around a ponytail, or around your neck.
This beautiful necklace that's a mix of leather and metal is handmade in Ethiopia. It's a gorgeous, long statement necklace that will be a conversation starter wherever you go!
This gorgeous skirt is made from repurposed cotton "waste" fabric and acts a bit like silk, but it's machine washable! The skirt lies flat in the front and has an elastic waist in the back.
You can never have enough reusable totes and you can never, ever have enough reminders to be kind. Choose from three different sizes and countless different designs.
Made in Bangladesh by artisan women using sustainable jute fabric. Each purchase empowers artisan women at CORR – The Jute Works in Bangladesh.
With a slim profile and simple design, the Debre Wallet is a minimalist's dream. The interior features six card slots and three slit pockets that can be used to store cash, receipts or a passport. It can even store a small journal and with the interior pen slot, so you'll never again forget that clever idea or to-do list.
Use the Abera Convertible to hold all your on-the-go items: phone, wallet, lipstick, sunglasses, keys. This cotton lined backpack/handbag with a zipper closure has got you covered.
The Abera is handcrafted in Ethiopia using 100% leather.
28. Kimono Robe (Fair Trade Winds)
This pretty orchid kimono-style robe gives off a vintage vibe and is perfect for getting ready or a lazy Saturday morning.
These simple sandals are so easy to wear that you might find yourself wearing them every. single. day.
Available in suede or Napa leather.
I own this jacket and love it. I have a whole post with different ways to wear it!
This jacket has a slightly dropped shoulder, slim arms, relaxed body and waist pockets that make it ultra wearable. It's the perfect combo of vintage tomboy and feminine, with a faded ripped wash that you can wear in any season. This is an essential in your wardrobe to layer in with any look.
Can you go wrong with white and leopard? I say no. Say hello to ABLE's first sneaker. It's versatile, comfortable and is sure to be a sneaker game changer.
I own this bag in two colors and love its versatility! It also holds up so well, and let's be honest, I'm a little rough with my bags! 😉 This tote is handcrafted in both Ethiopia and Mexico using 100% distressed leather.
There is one small interior pocket. It's also available in whiskey and they're always coming out with new colors!
The boots to wear with everything. The Lex Croc Embossed Boots have a just-high-enough heel, a subtle Western flair and an easy-to-style shape.
This neutral jewelry dish is perfect for any room in the house! Trendy terrazzo makes it a great gift for 2022 and high-quality enough that it will last for years to come.
Minimal design meets maximum storage. The Alem Leather Backpack adds function and style to your daily life. Complete with padded shoulder support for all day comfort, easy to reach pockets and space to fit a 15″ laptop. You'll reach for this spacious and savvy leather backpack for the work week, weekend trips and everything in between.
This basket is handcrafted in Mexico. It features two interior compartments, one interior slit pocket and two side pockets. There's a lined interior and three zipper closures with adjustable backpack straps.
The only leather jacket you need. It's timeless, classic and cool all at the same time. Made of the softest lamb leather and designed to mold to your body with wear, the Maha Leather Jacket will be a staple from day one.
Drinks taste better when poured from this beautiful glass pitcher! This is the perfect gift for your friend who loves hosting a brunch or book club.

It comes in clear, white or blush.
—
There it is – your full fair trade gifts round up! I hope this helps you get a jump start on your holiday shopping or aids in starting your own wish list! 😉
Buying fair trade is one easy way to make a difference in the world. Thanks for being part of doing amazing things in people's lives.
Find even more gift guides here!
The Ultimate Gift Guide List
Want even more gift ideas for everyone on your list? Head to one of these!
Gift Guides for Grown Ups
Gift Guides for Babies & Kids
Special Interest Gift Guides
Want FREE Christmas gift tags? I created 64 beautiful gift tags that can be used not only for Christmas but every holiday! They're free to download!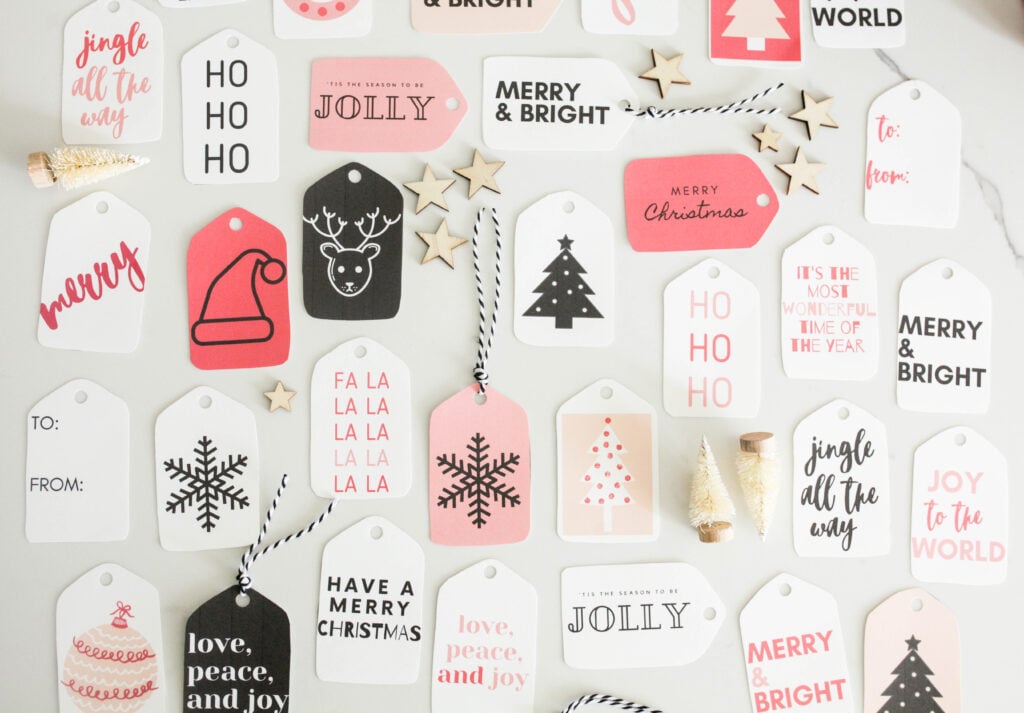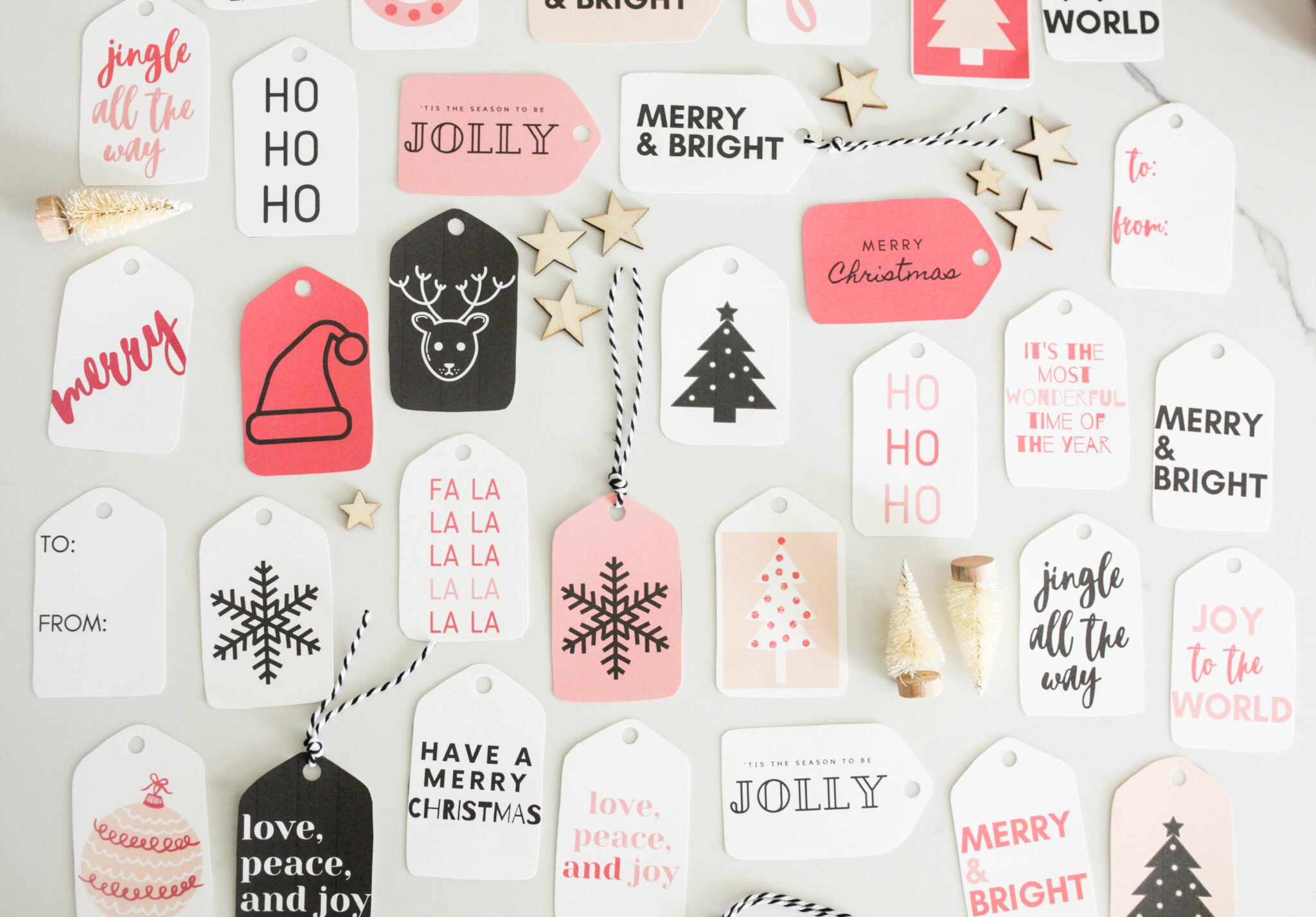 Get your gift cards in your inbox!
Enjoy!
With love,
Jen