The tween years are such a cool time. Kids are growing into themselves and becoming such interesting people.
But it's also such a mystery to those of us who have blocked those years out of our minds! Tween boys are at an age that they still like some toys, but there's a minefield of "cringe" gifts you might give without realizing it!
So I asked my nephew for the best ideas that he and his friends would love to receive (and bonus: he gave his own tween boy reasons why they're the best!).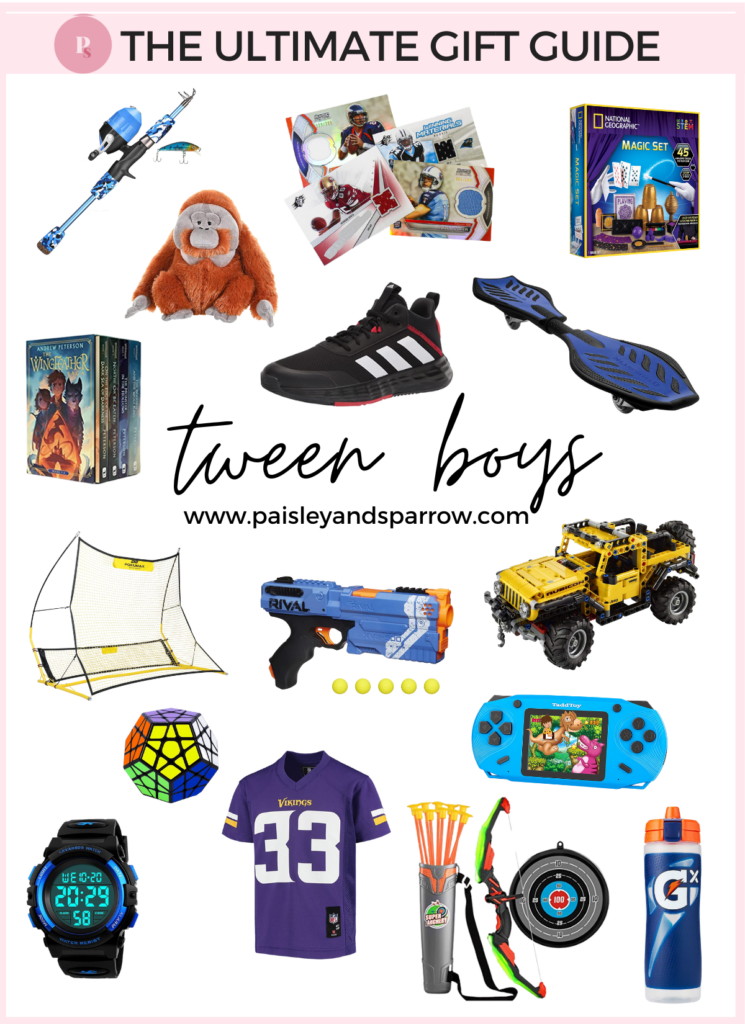 Paisley + Sparrow is a participant in the Amazon Services LLC Associates Program. This post may include affiliate links which means I may earn a small commission if you shop using the links below at no additional cost to you. 
There are two ways to shop this guide. You can find all the links in one easy-to-shop table below, or you can scroll down to find a little more information about each gift idea! Happy shopping!
Find more gifts for boys in my boys gift guide.
18 Top Gifts for Tween Boys
If you have a kid who has always loved ride-on toys (bikes, scooters, skateboard) and trying new things, the RipStik is a fun outdoor toy for your tween.
Tween boy perspective: "It is kind of like a skateboard but more advanced. I can take it to the skatepark or ride it around the neighborhood."
Perfect for any boy who likes building (and playing with what he builds!). This line of Lego brand pieces are more technically complex, with rods and different pieces, so older kids can build things that are more advanced.
Tween boy perspective: "It's like a Lego set, but less easy to break. If I drop it, it won't break as easy, and it's more fun to play with."
3. Stuffed Animals
Stuffed animals aren't just for little kids! Pick out the softest, coolest version of whatever their favorite animal is.
My nephew is as sporty as they come and he will still bring his giant shark to any sleepover at our house. I love that he hasn't outgrown it yet and that this is on his list!
Tween boy perspective: "It's kind of like having another friend that's not human."
They'll love learning fun new skills that they can show off to their friends. You'll love seeing them confident and in their element.
Tween boy perspective: "It's kind of like Harry Potter in real life."
Nerf shooters are just a classic gift, and a kid can never have enough (you can't have a Nerf battle without enough Nerf guns for all your friends!).
Tween boy perspective: "I like to pretend to play Star Wars or war with my friends. I also like to practice target shooting outside."
Could you ever figure out a Rubik's Cube? See if your tween can! You can watch their brains work (and also try your hand at it). They even sell different shapes these days.
Tween boy perspective: "It helps your focus. It's fun. It's kind of like a fidget, but more fun and challenging. It's like solving a puzzle."
Whether they play sports or just carry a water bottle at school, this Gatorade water bottle is a great style for tween boys. It'll remind them of their favorite athletes, and it's easy to use.
Tween boy perspective: "It's just my favorite brand of water bottle. I like the way it looks, and it doesn't leak until you squeeze it."
Fishing is such a fun family activity — and if you have a tween, you know how valuable that bonding time is! Invest in some fishing gear so they have their own set and can really get into the hobby.
Tween boy perspective: "I like fishing. It's something that boys enjoy doing a lot. It's cool."
These cards are fun to collect, there's a huge variety, and kids can trade with their friends.
Tween boy perspective: "All boys my age like football cards. It's kind of like the new Pokemon cards."
Are you finally entering the time of life when you can buy your kid shoes and it isn't a totally lame gift?! Well, if you get the right basketball shoes, that's the case!
Look through all the options out there with your tween to get an idea of his style so you can pick the winning present.
This will be your kid's new favorite shirt — just make sure you know their favorite team and player!
Want to take it over the top? Gift them game tickets too!
One of the awesome things about the tween years is that they can read independently and there are really cool books out there that are perfect for them to lose themselves in.
Tween boy perspective: "If you like Harry Potter — mystical and cool things — I think you would like this too."
Take your foam dart battles up a notch with a bow and arrow set! It adds a little bit of a challenge and could turn into a fun hobby.
As kids get more independent, a watch will come in handy for all kinds of things. They can keep track of the time while they're at school or with friends, can set alarms, and use the stopwatch to time races, games or experiments.
I bought my nephew a watch before school this year and he loves it! My sister mentioned that he doesn't go anywhere without it and he utilizes the alarm and other feature often.
Video games are always a hit (but not always affordable). This is a great option for road trips, boring errands or just regularly scheduled screen time.
Tween boy perspective: "It's a less expensive version of a Nintendo Switch."
OK, I want this for myself! This amazing 3-D pen lets you "draw" with plastic to create figurines, models, buildings, whatever you can think of!
Tween boy perspective: "I have this on my list."
If you're looking for a big gift for Christmas morning for a sports lover, this rebounder net is ideal. It can be used for all kinds of sports practice in your backyard and will help keep your kids active.
I love book gifts. It's a gift for the parent and the kid! This exciting series is sure to keep your tween's interest.
Tween boy perspective: "It's an adventure book series that is really cool."
The Ultimate Gift Guide List
Want even more gift ideas for everyone on your list? Head to one of these!
Gift Guides for Grown Ups
Gift Guides for Babies & Kids
Special Interest Gift Guides
Want FREE Christmas gift tags? I created 64 beautiful gift tags that can be used not only for Christmas but every holiday! They're free to download!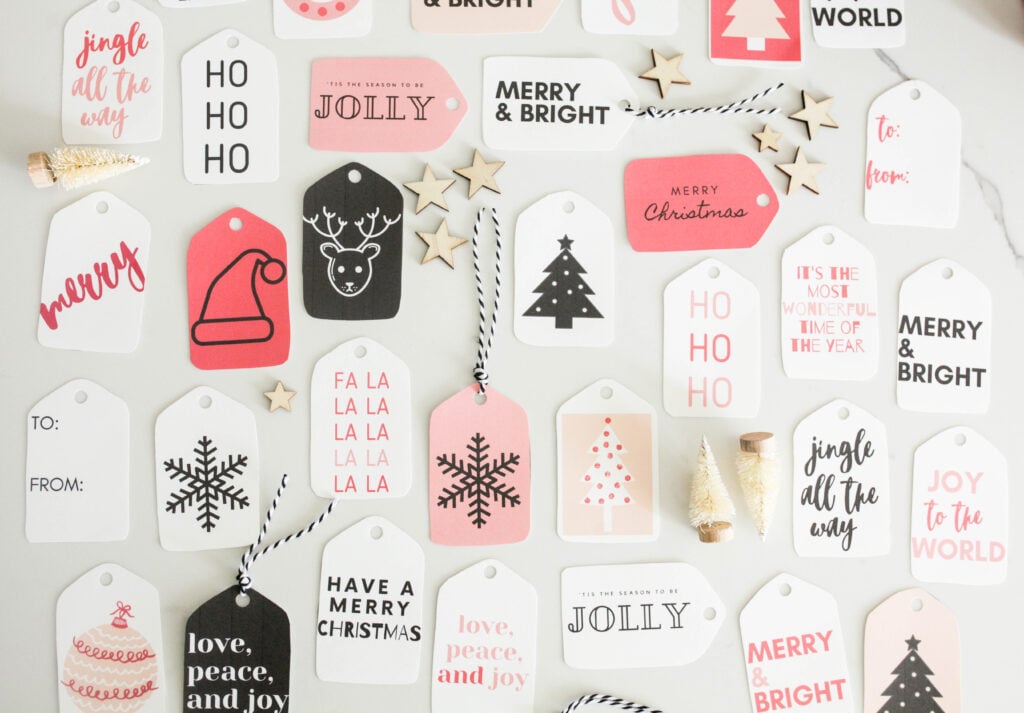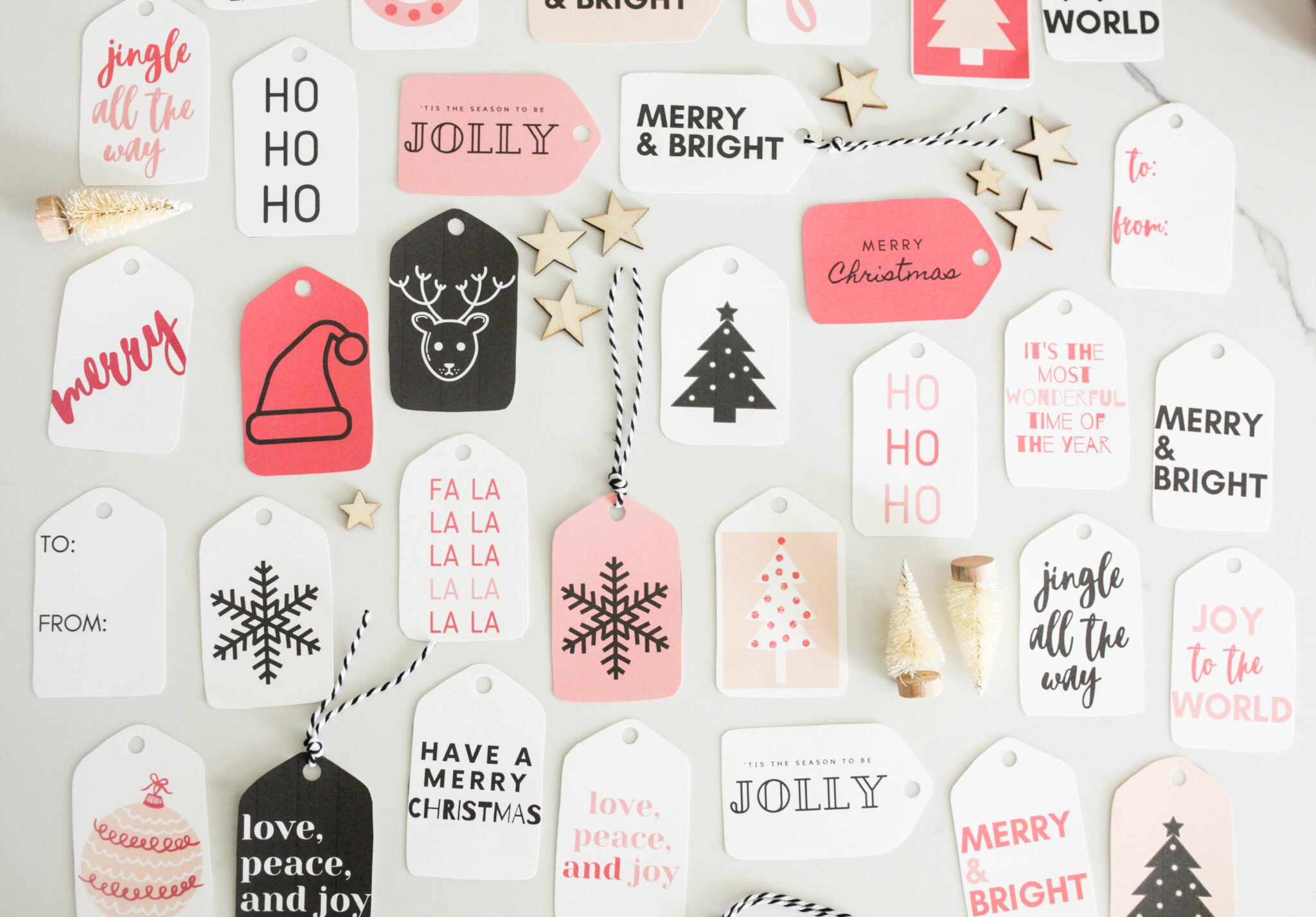 Get your gift cards in your inbox!
Enjoy!