One thing I can't handle is too much stuff and kid's require a lot of it! That's why if our kids don't play with something it gets donated or handed off to another kid who would love it. Today I'm sharing the best toys for toddlers!
I shared 15 ideas for 3 year old boys over on this post so a few of these are duplicates from that one but head over there for even more toy ideas!
Here are some of my favorite toys for toddlers that have stuck around over the past few years.
Best Toys for Toddlers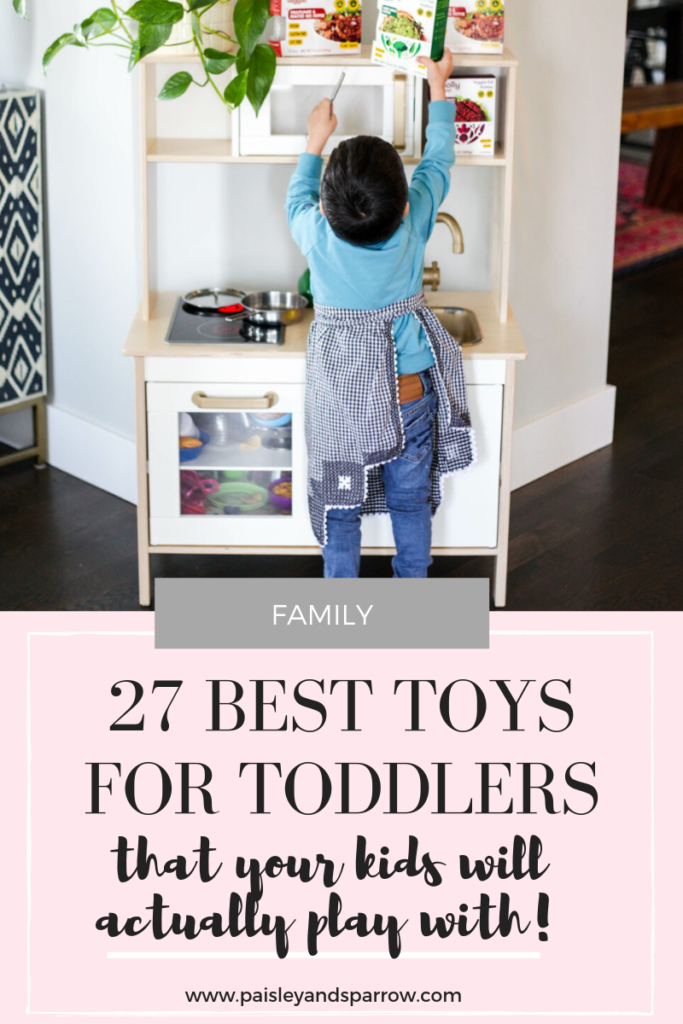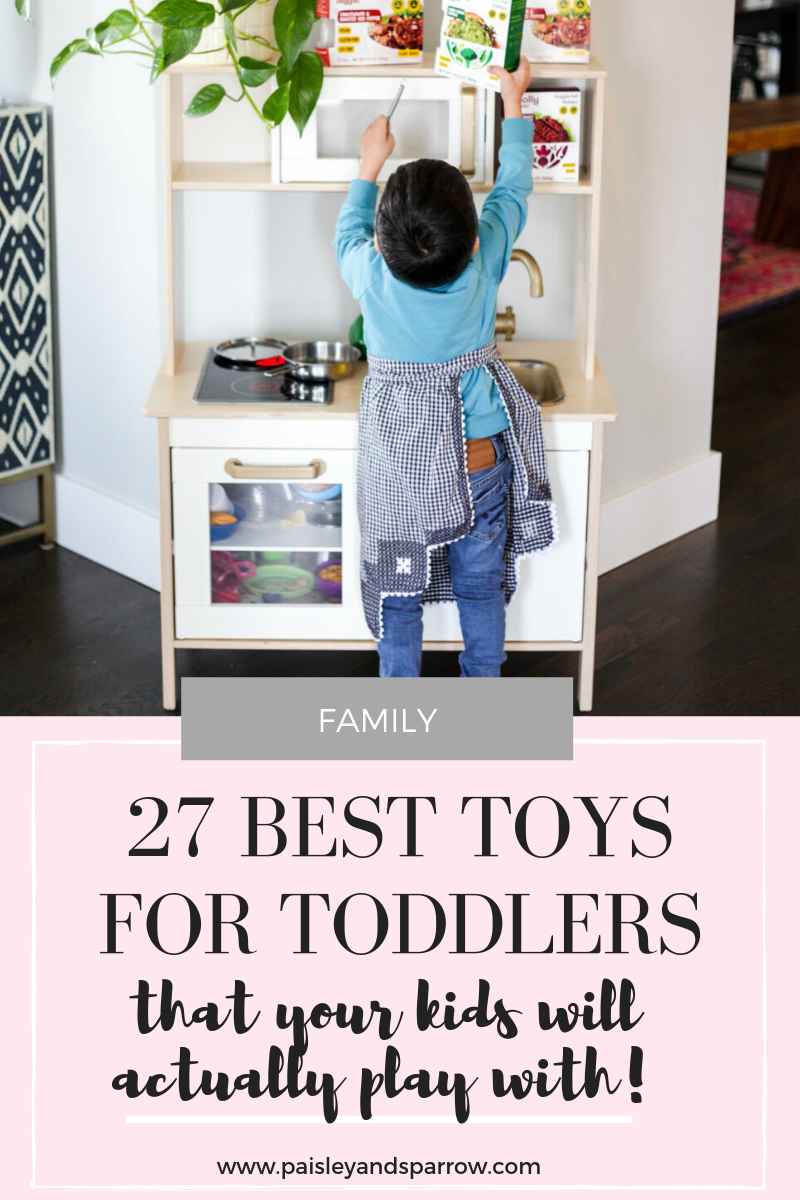 Paisley + Sparrow is a participant in the Amazon Services LLC Associates Program, an affiliate advertising program designed to provide a means for sites to earn advertising fees by advertising and linking to Amazon.com. This post may include affiliate links which means I may earn a small commission if you shop using the links below at no additional cost to you. Thanks so much for supporting me and this blog!
Outdoor Toys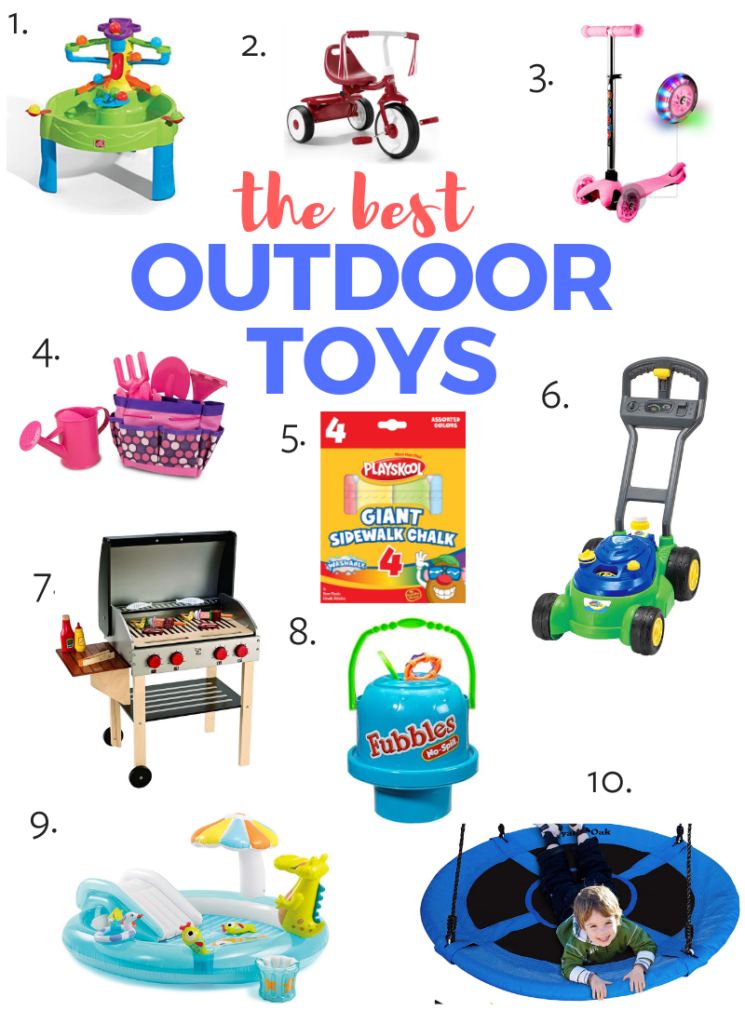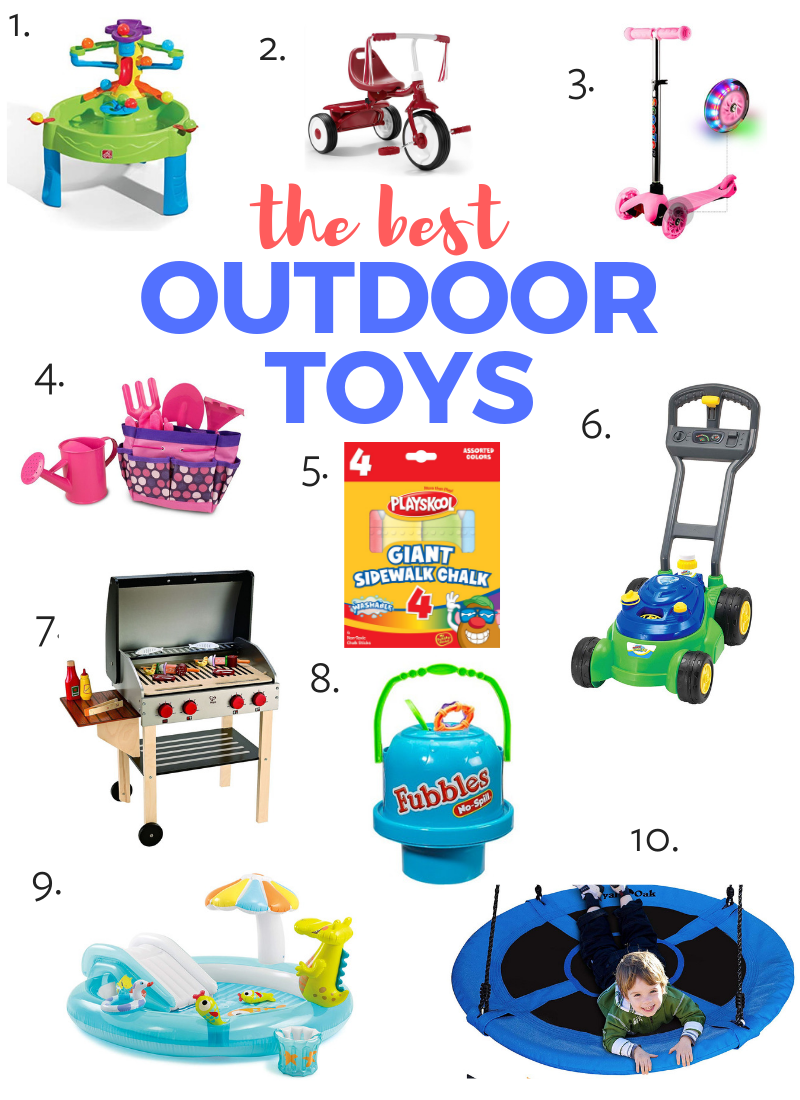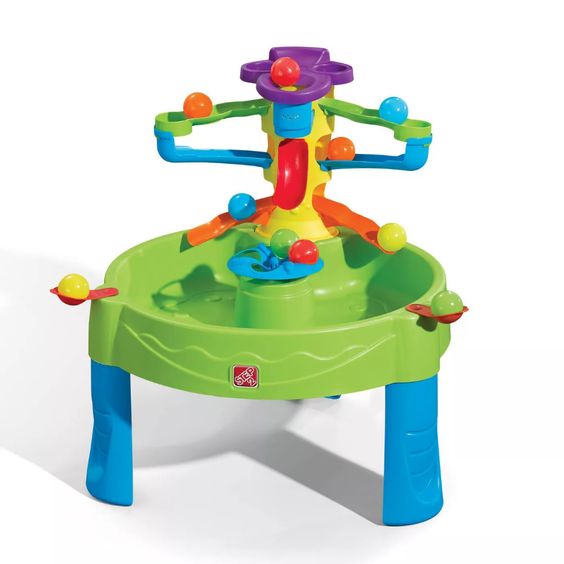 This is my favorite outdoor toy because the options are endless! When they get bored with just regular water, fill it with dishsoap and let the kids "clean" other toys (or anything else they want), give them cups and let them water plants with the water from the table, etc!
I'll even bring it indoors in the winter and use it as a sensory table, filling it with corn or rice.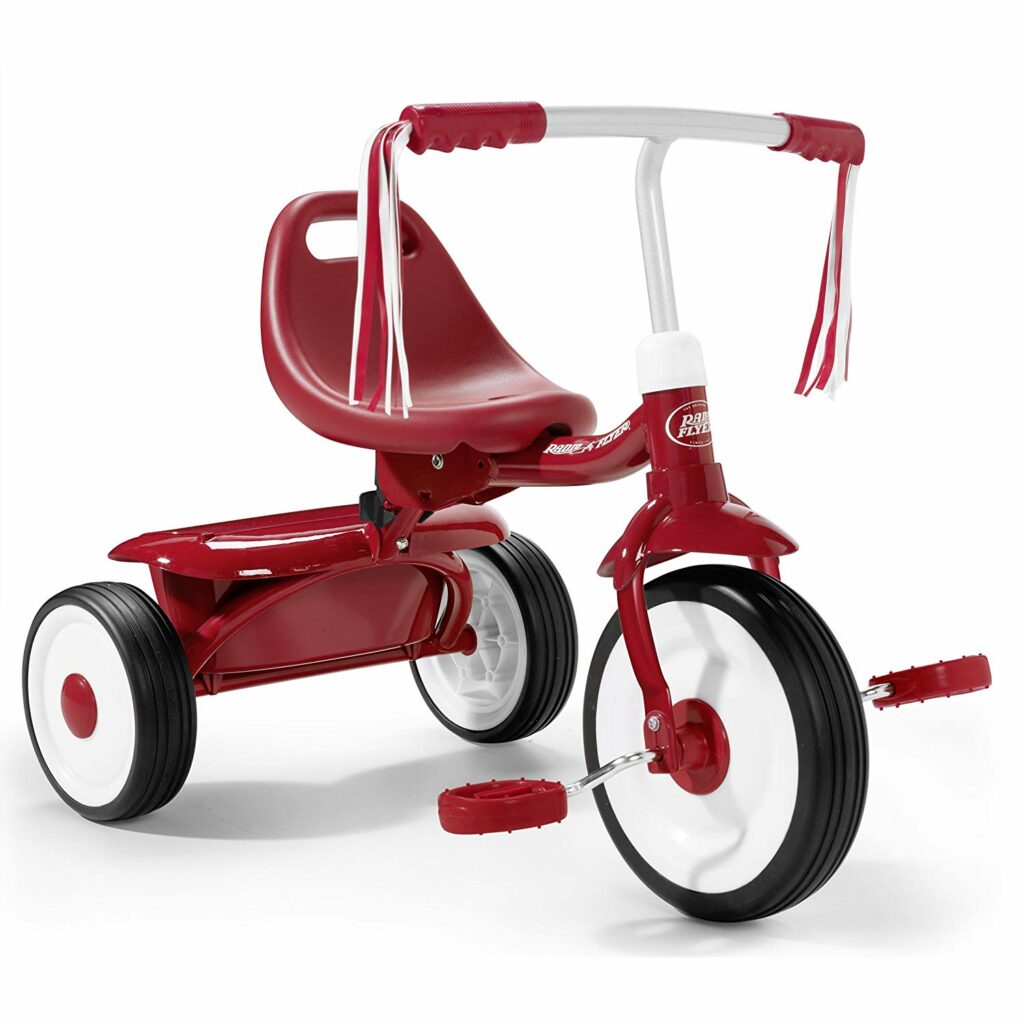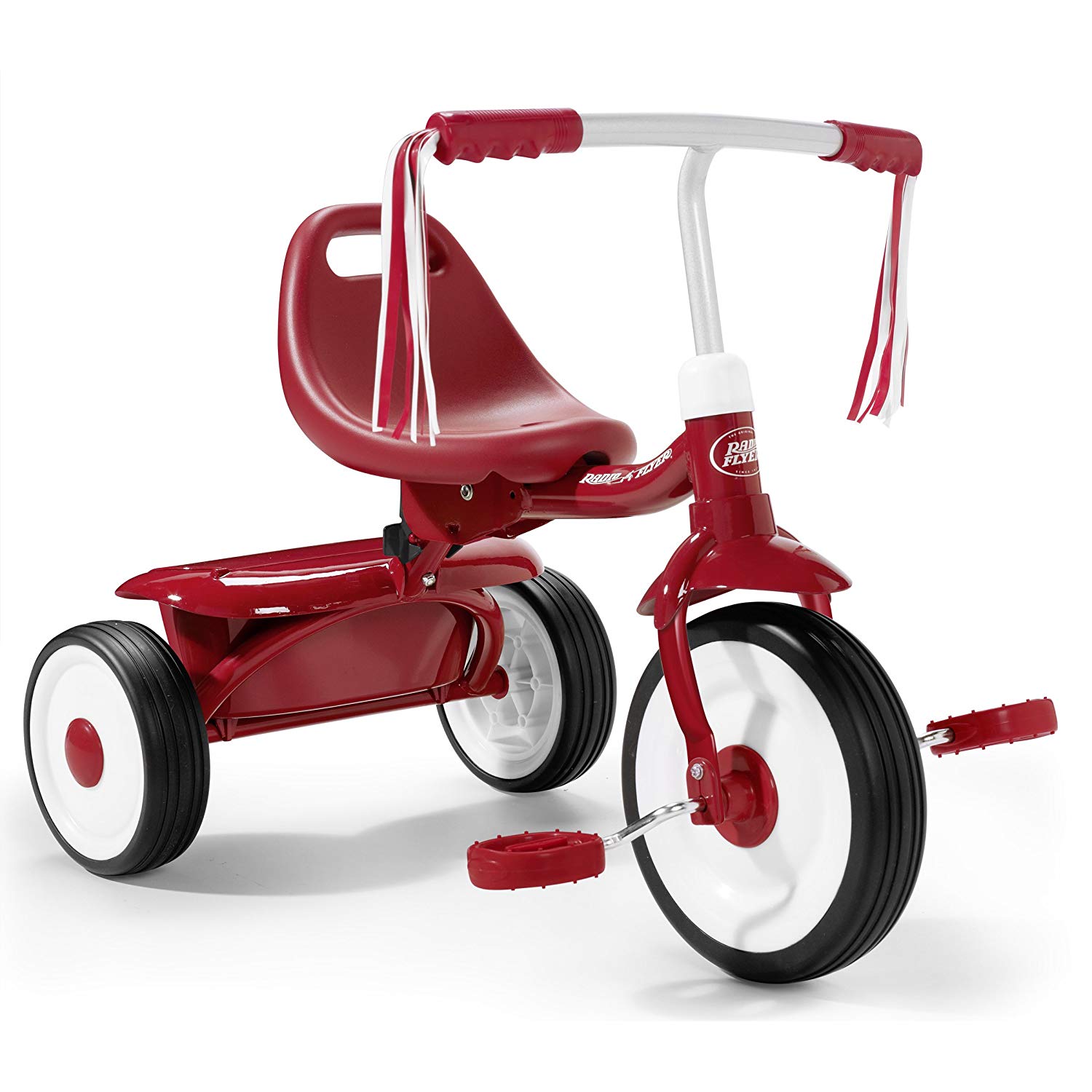 This toddler bike is great because the seat adjusts for bigger or little kids. It helps them learn how to pedal without risking a big tumble off of a bigger bike.
Both Roy and Penelope love this bike even though it's still way too big for P! It's a great bike for years of fun!
3. Scooter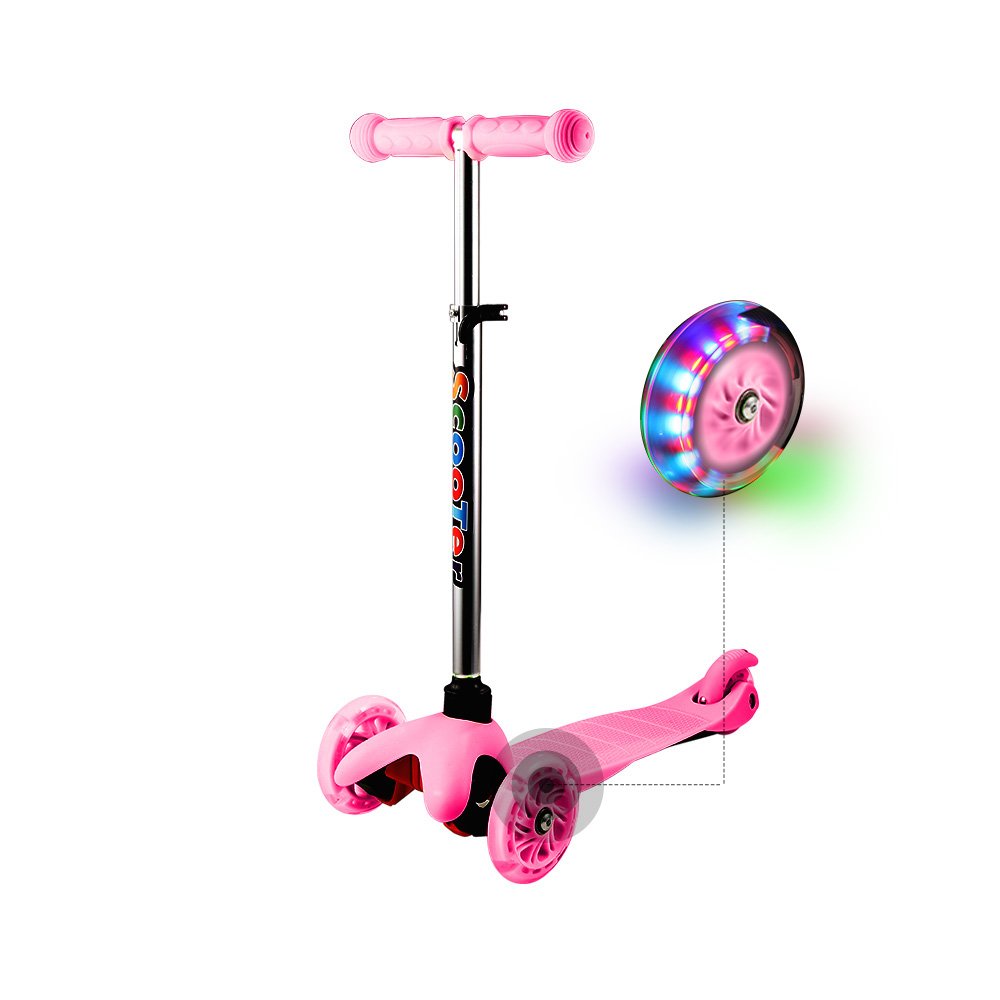 Roy recently got a scooter for his birthday and both him and Penelope love it! Roy's getting really good at actually using it as a scooter and Penelope just likes standing on it.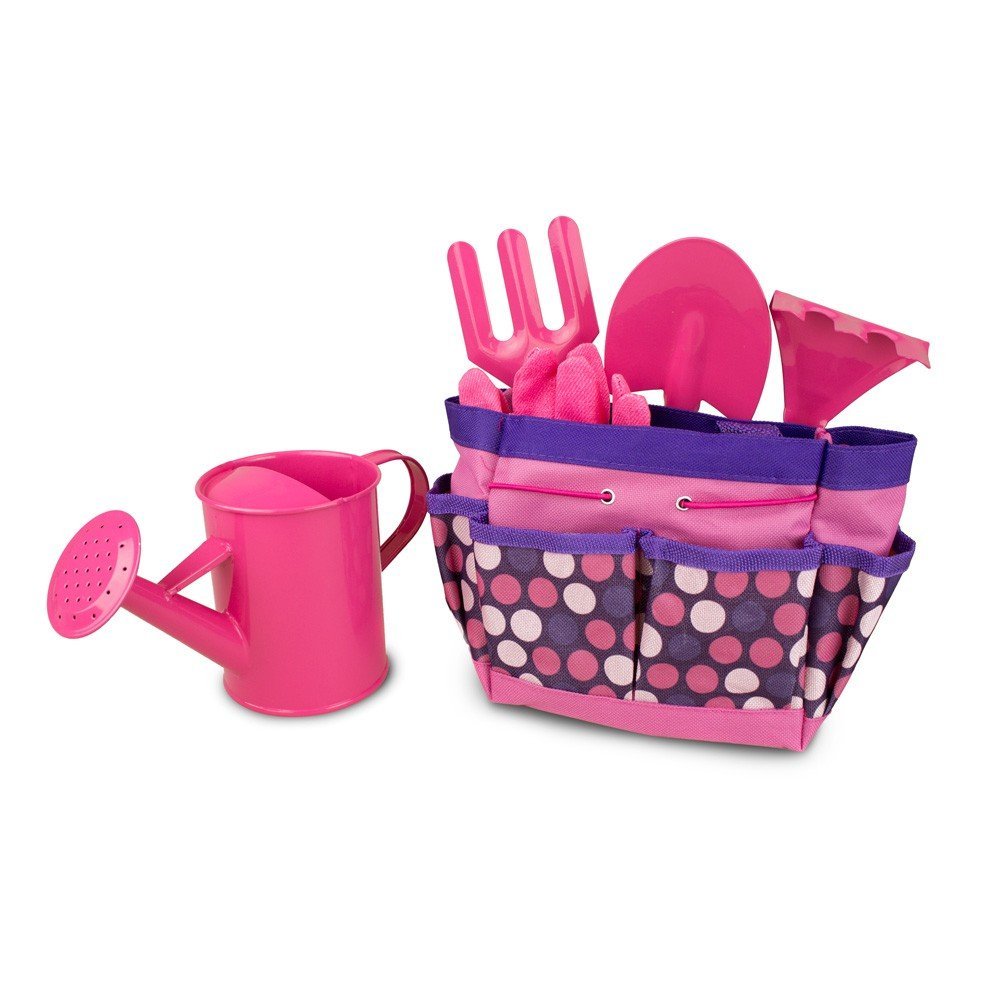 The kids love to help me with the flowers and plants so I bought them both gardening sets for Easter. The only issue is they love to dig a little too much and can cause quite the mess if I'm not supervising!
Also available in blue!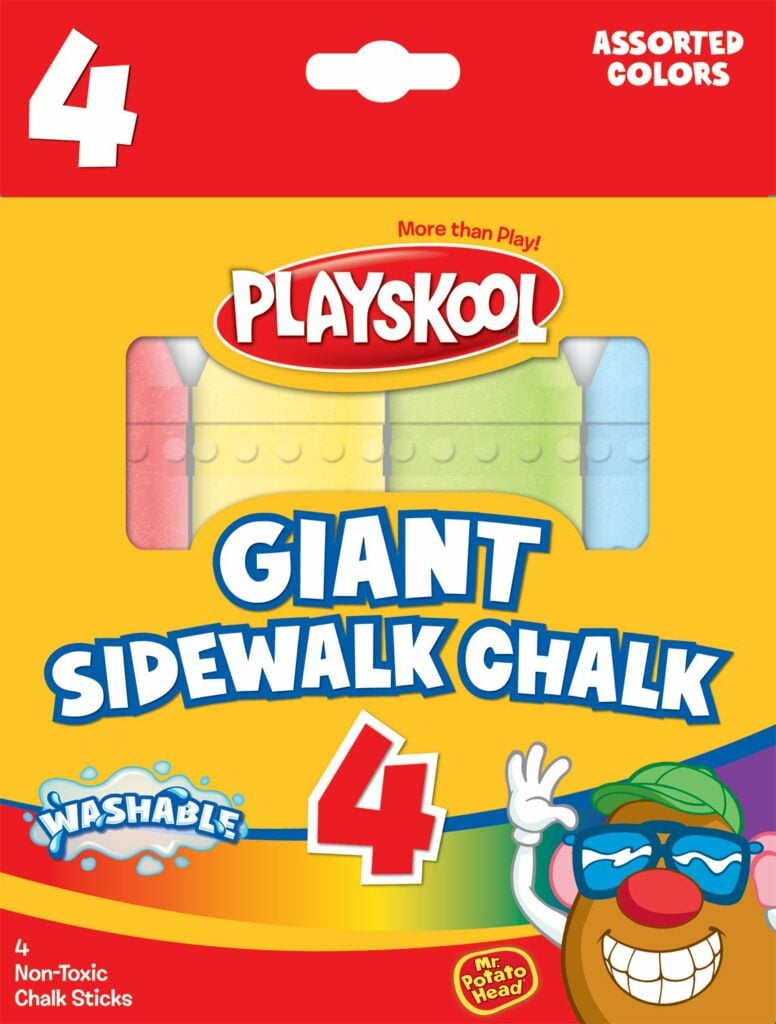 You can't go wrong with sidewalk chalk! I typically just buy the smaller packs of chalk (they have giant packs of like 54 colors!) to eliminate the amount of things to clean up outside and right now my kids don't really care too much about having a wide variety of colors.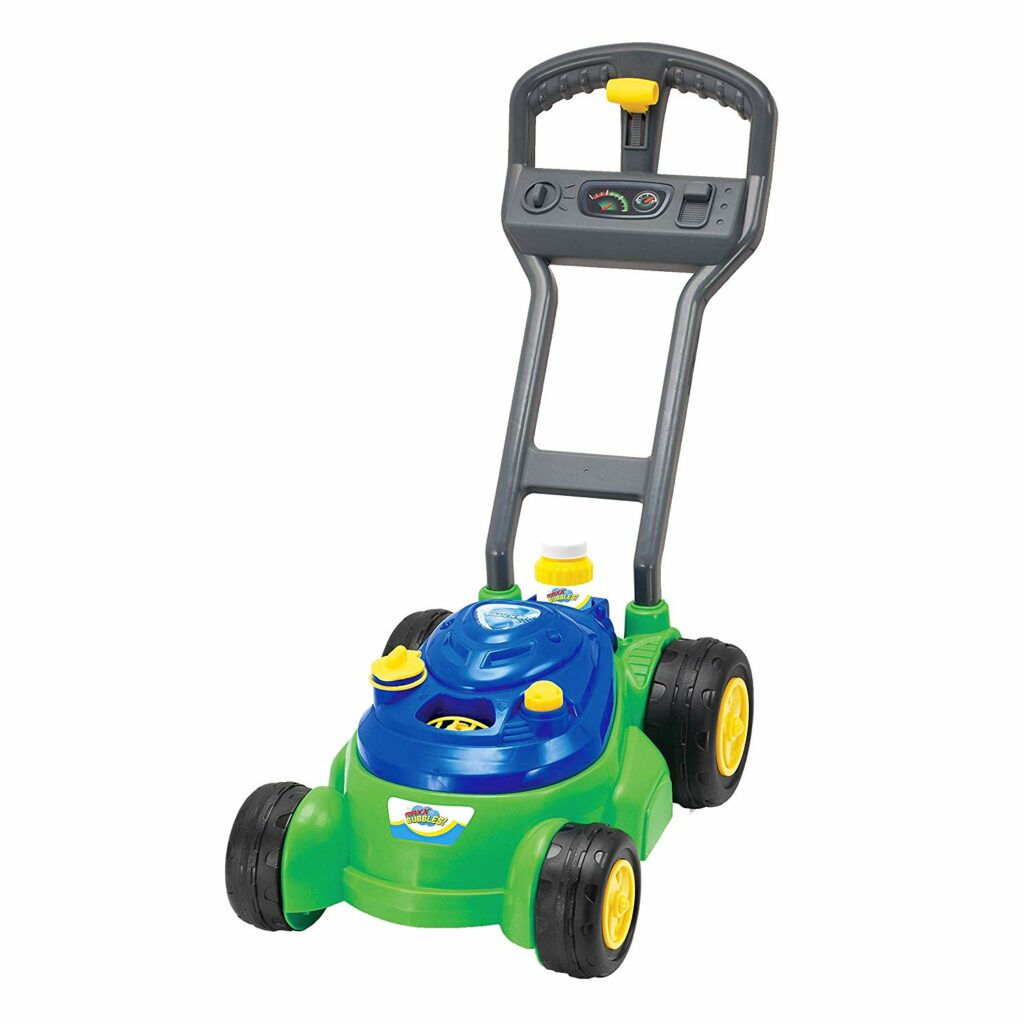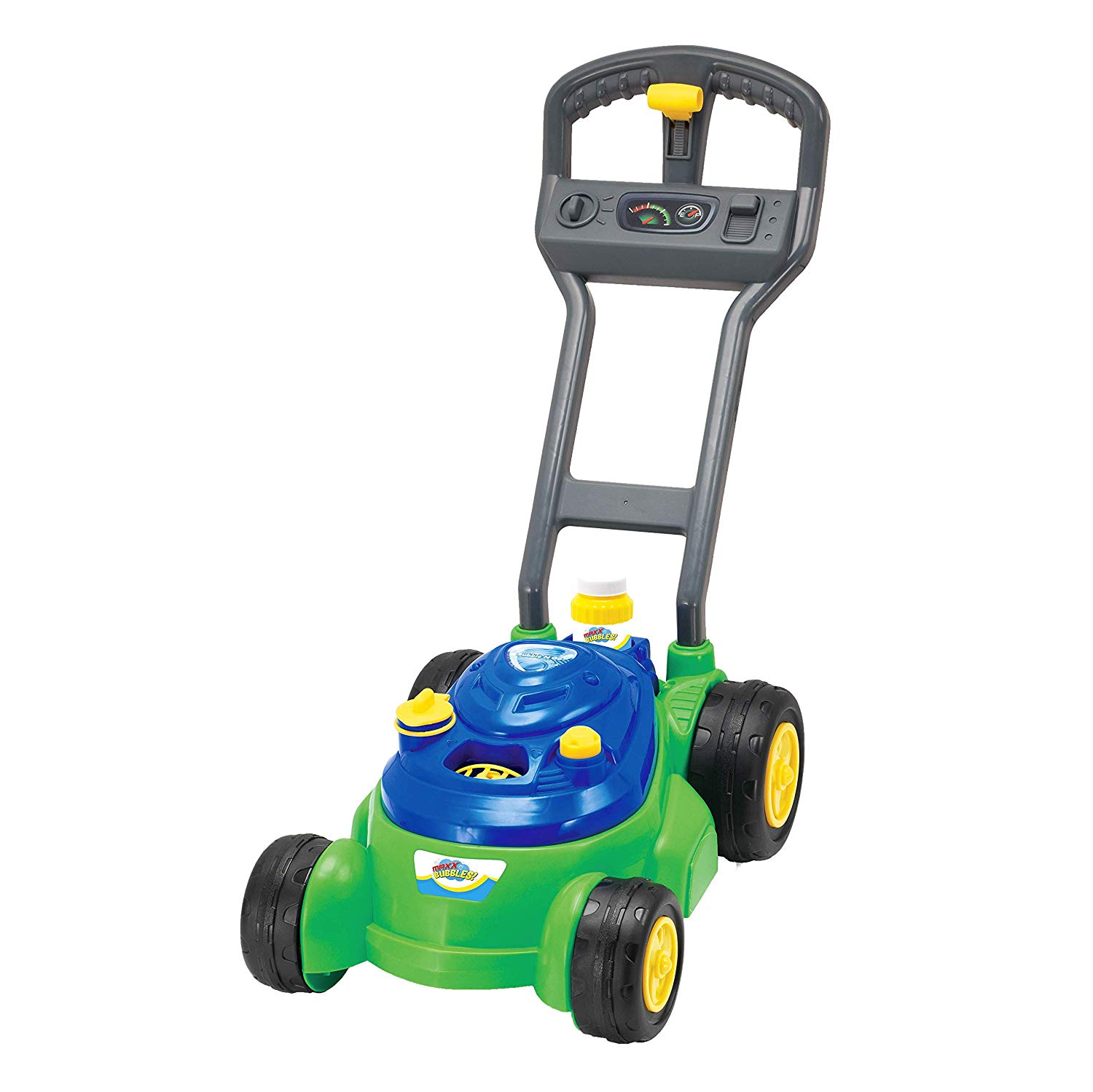 Kids and bubbles go hand in hand, am I right? This little lawn mower is not only fun to push around while mom or dad mows the lawn (I'm the token lawn mower person at our house!) but it spits out BUBBLES from the top!
Any little one would love to have this fun toy for summer!
7. Play Grill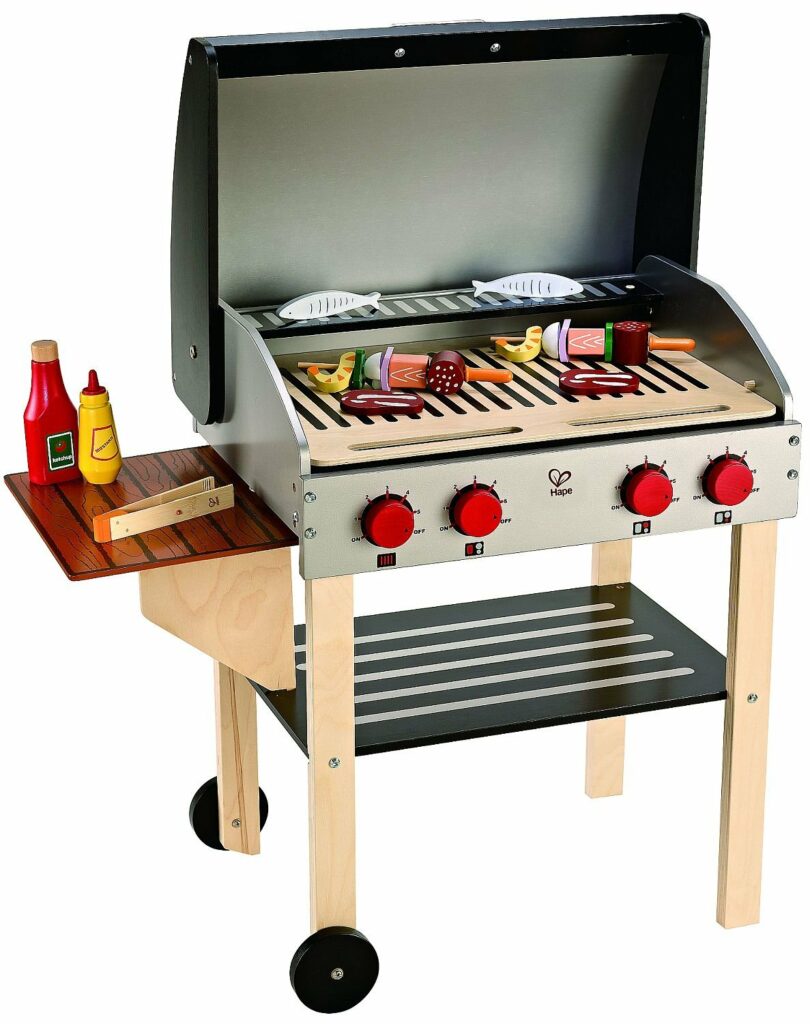 How fun is this little grill? Kids love playing make believe and keeping them occupied and having fun while mom or dad is grilling outside is an added bonus!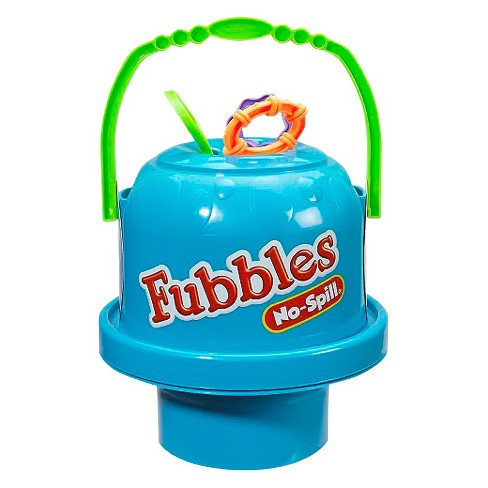 My sister introduced me to this and it's amazing! It's a great way for kids to start to learn how to blow bubbles on their own without you having to worry about them dumping over the carton constantly.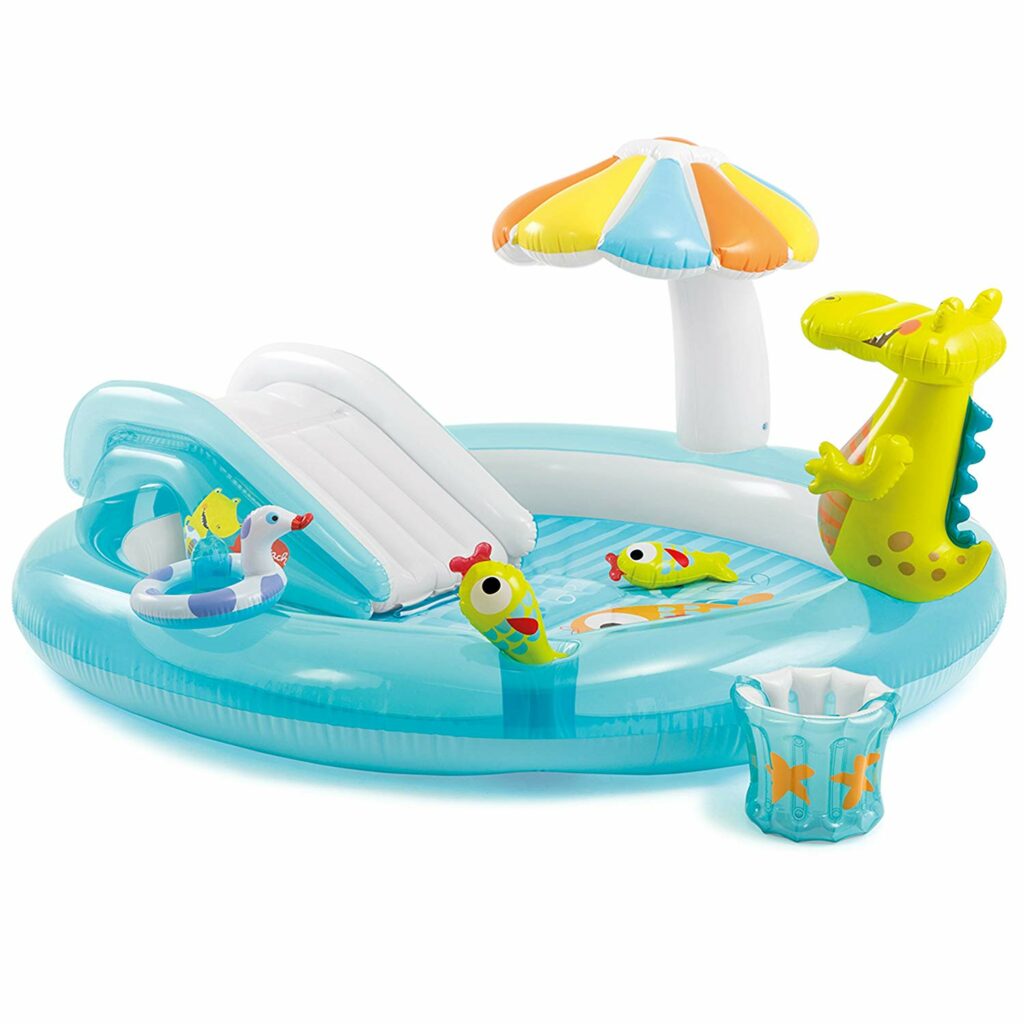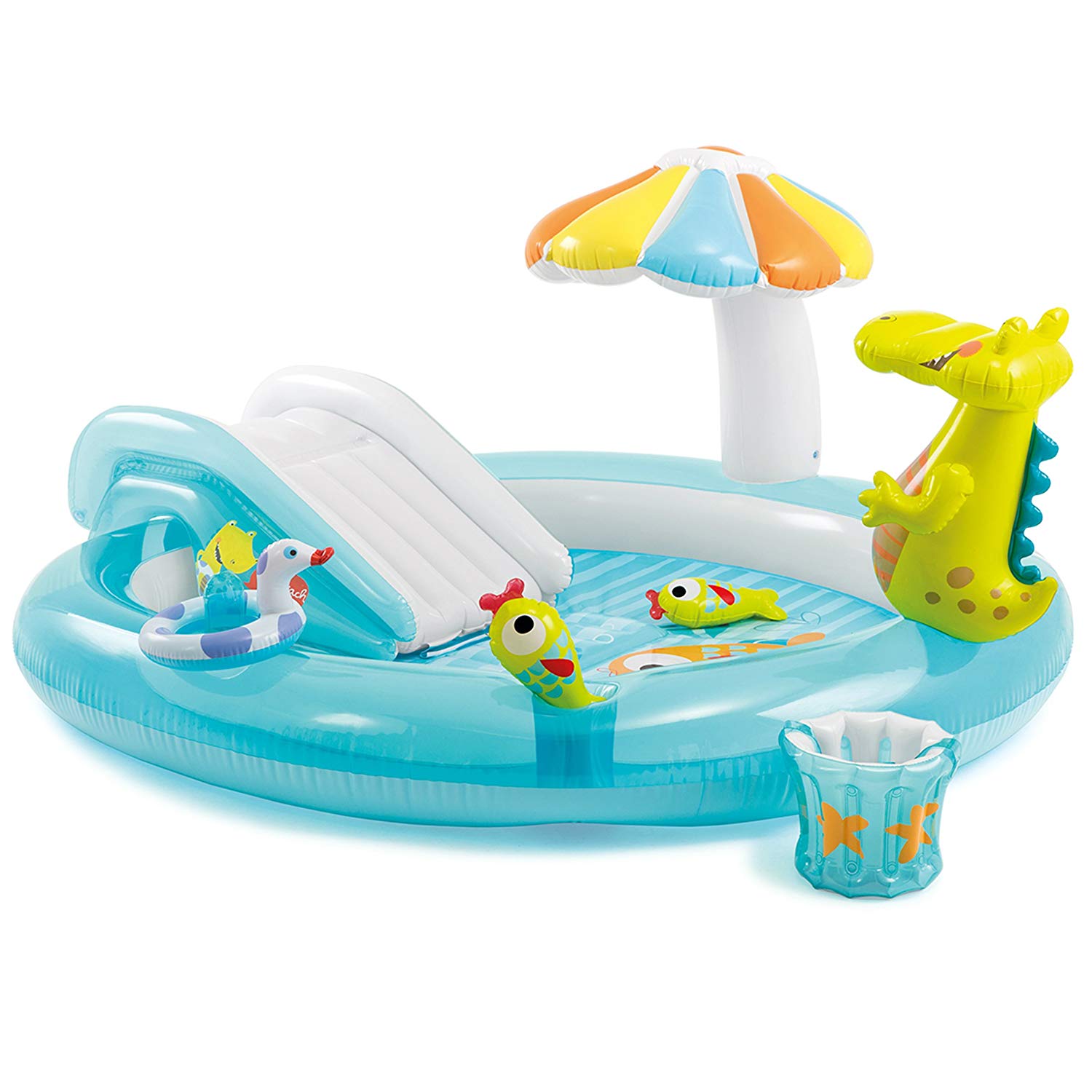 I feel like this one needs to be prefaced with the fact that it may only last one summer. Our first one lasted 2 summers which I was thrilled about, given the amount of use it got! We just got this one on Amazon and the kids are already in love with it!
My kids love the pool and it's even great for moms to stick their feet in while the kids play!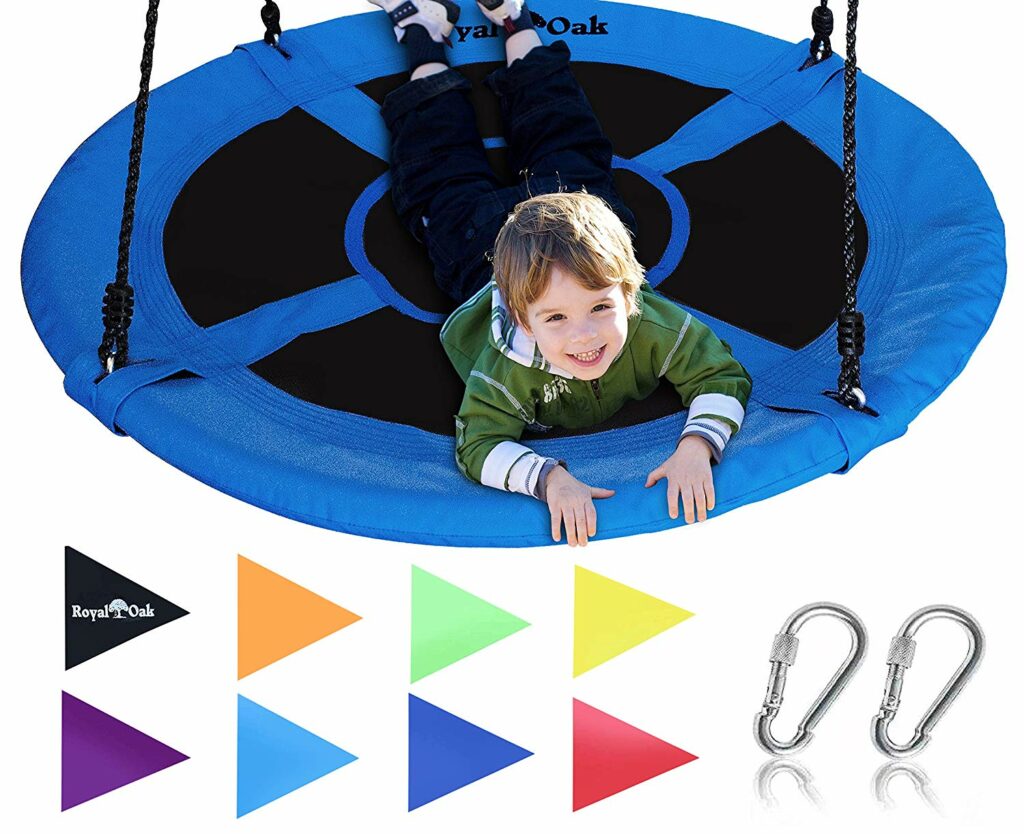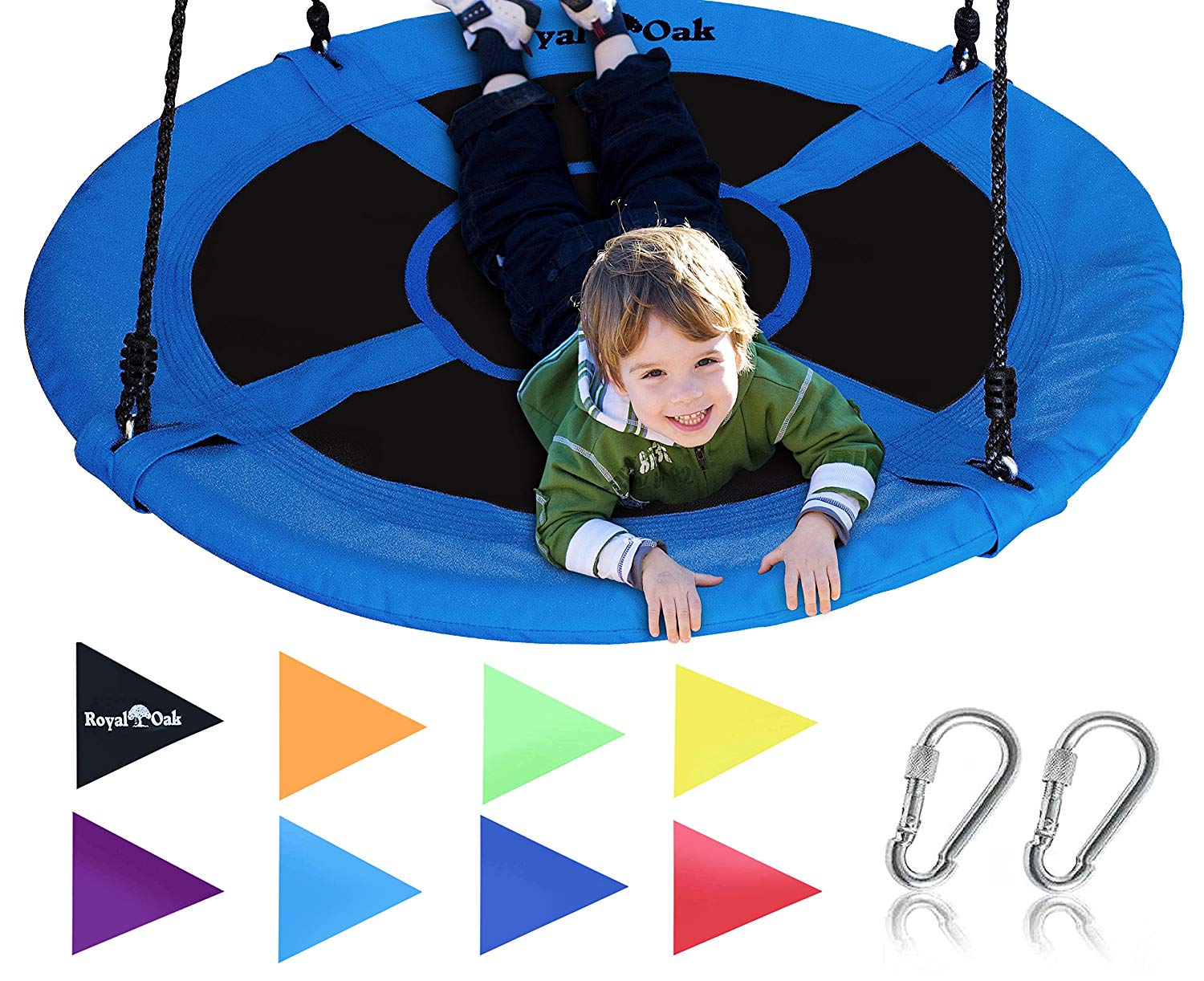 I love this fun tree swing recommendation from Taylor at Greens-n-Chocolate! She says that you need a pretty sturdy tree to hang it from, but that's about it.
One of our neighbors has this and it's fun for kids and adults alike!
Quiet Time Toys
You know, for when you need just a little peace and quiet but the kids still need something to do! These are a few of our favorite quiet time toys for toddlers.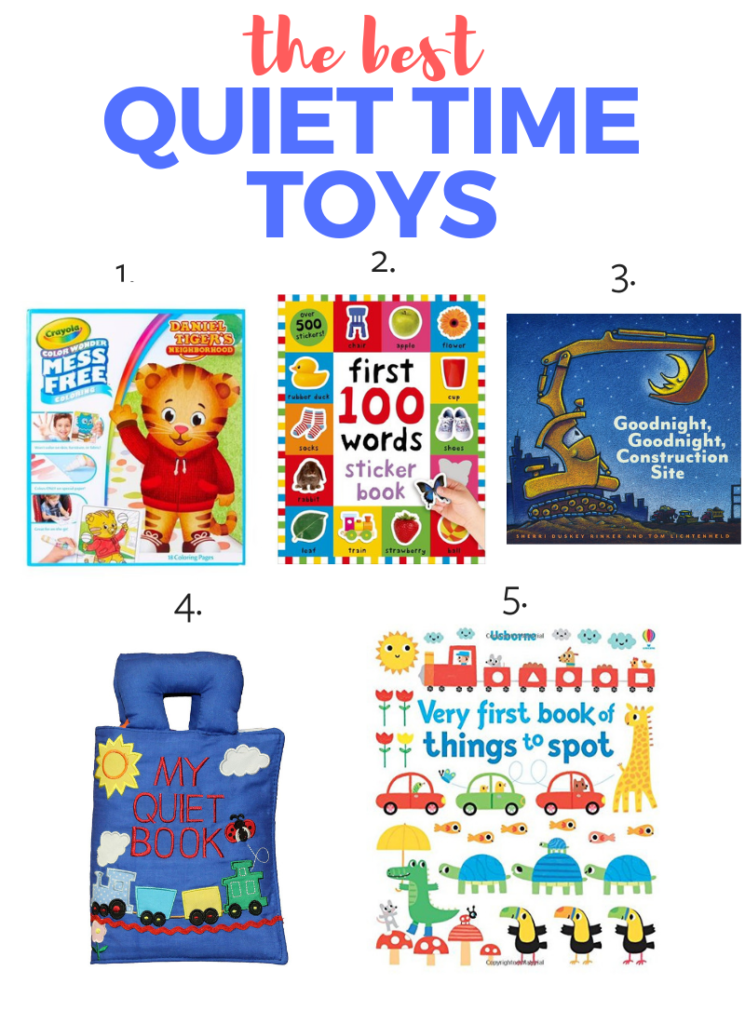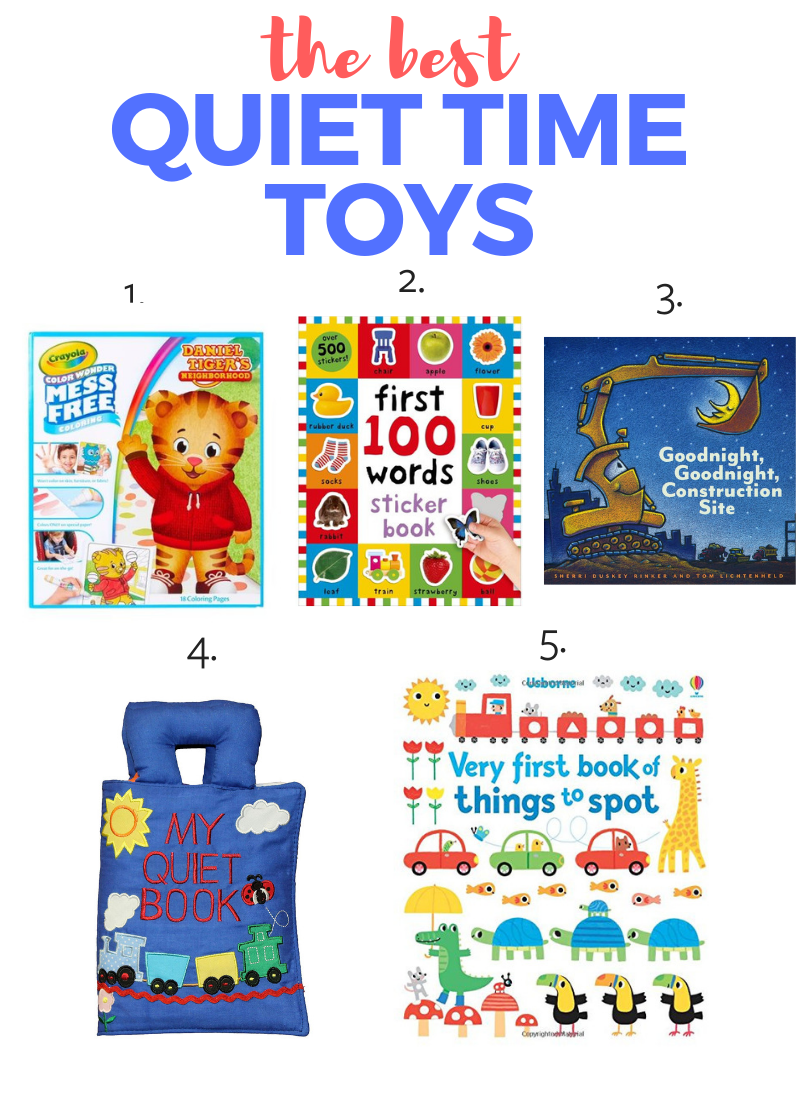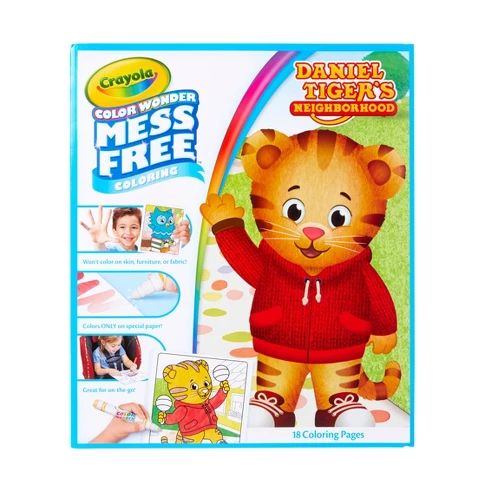 Color Wonder is a genius thing! Kids can learn how to color with markers without sacrificing your table, couch, clothes, car, etc!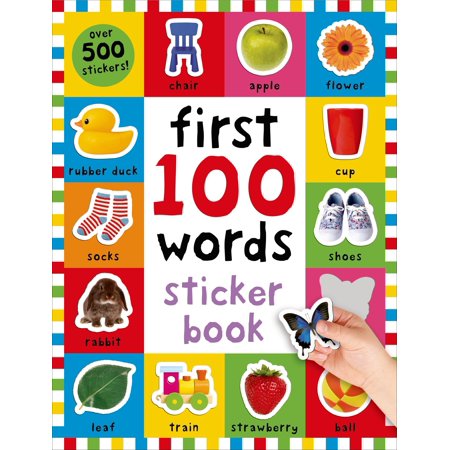 Another kid favorite is stickers! Help the little one in your life begin to recognize words with this 100 word sticker book.
This is a great quiet time activity for rainy days.
The best kid's book that parents will love too!
As a parent it's equally important to find books that you love as much as your kids – especially if it becomes their favorite and they want you to read it over and over and over and over!
This is one book that's family friendly and parent approved. It's a fun read for everyone!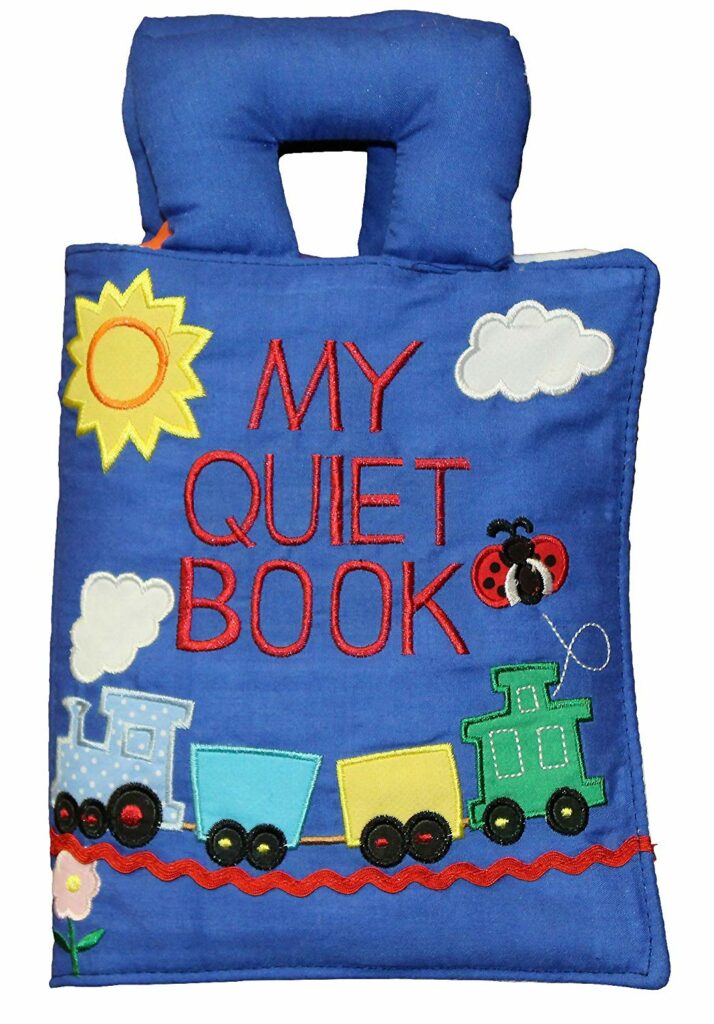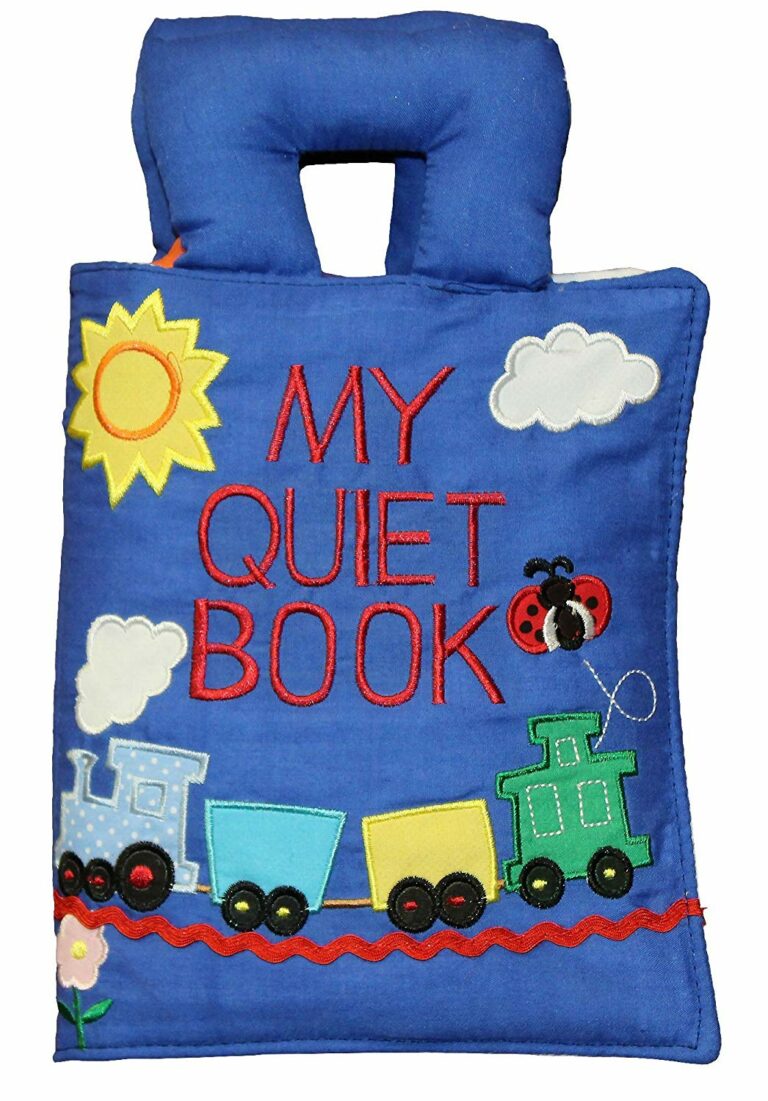 I originally bought this Busy Book for one of Roy's first flights and it's been a favorite with both kids ever since. It keeps them occupied and teaches them fine motor skills like buttoning, zipping, and so much more!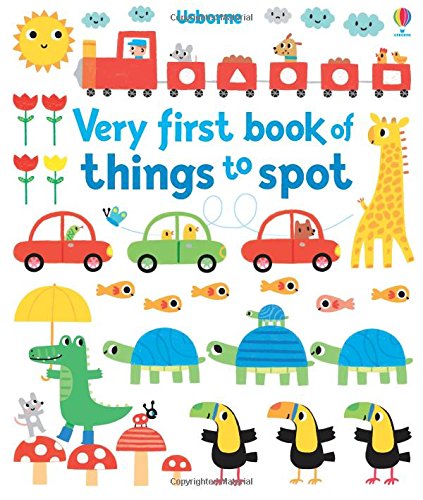 This book comes recommended by Morgan from construction2style. She says "This was Greyson's and now Beckam's favorite book. And what I love about it is that it's educational and you don't have to read a novel! Call me lazy but sometimes I am just tired… and reading 10 books before bed puts me to sleep. ha!
With this book you can just cuddle in with them, ask them to spot things and they try to find the things you tell them to find. It always wakes you up, because the excitement they bring once they find what they were looking for just lights you up! It's the sweetest!
Greyson was two when he was really into it and now that Beckam's two too, it's his favorite and still one of Greyson's at four. And they love to just sit and play with it too with one another without anyone having to read it to them."
I can totally see my kids loving this book and it'd be great to do while I'm nursing the new baby once he's here!
Imaginative + Hands On Toys
Having ways for your kids to use their imagination whether that through crafts, make believe or creating new things is so important! I love see what Roy creates when he plays with PlayDoh or the food Penelope makes for me when she plays in the kitchen.
Here's some of our favorite imaginative/hands on toys for toddlers!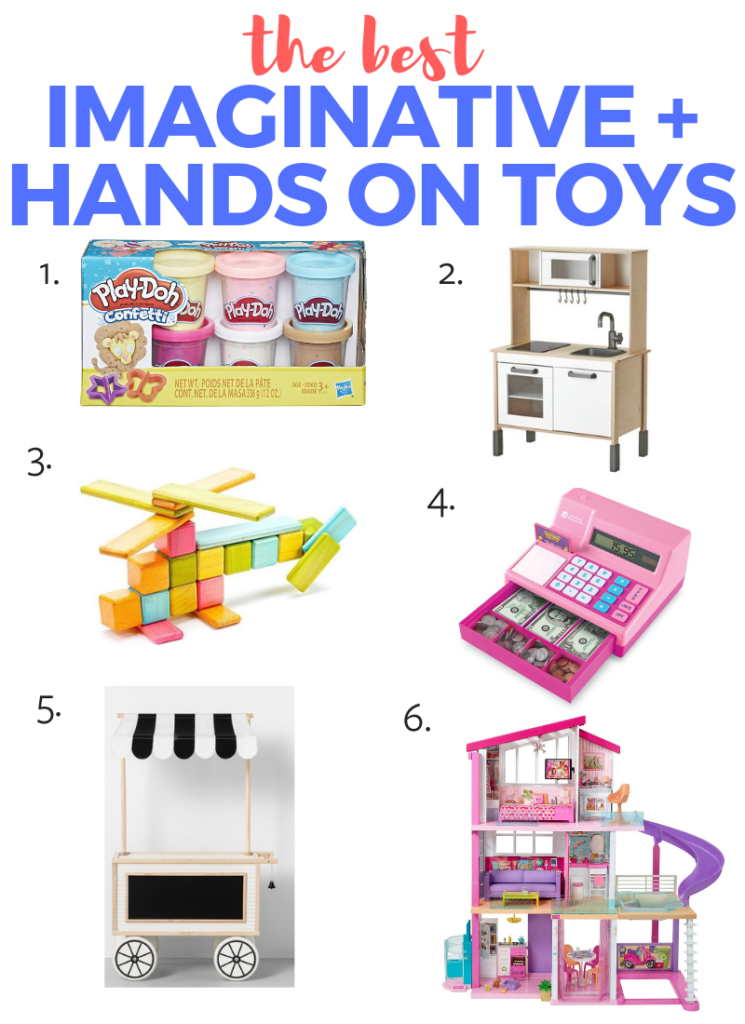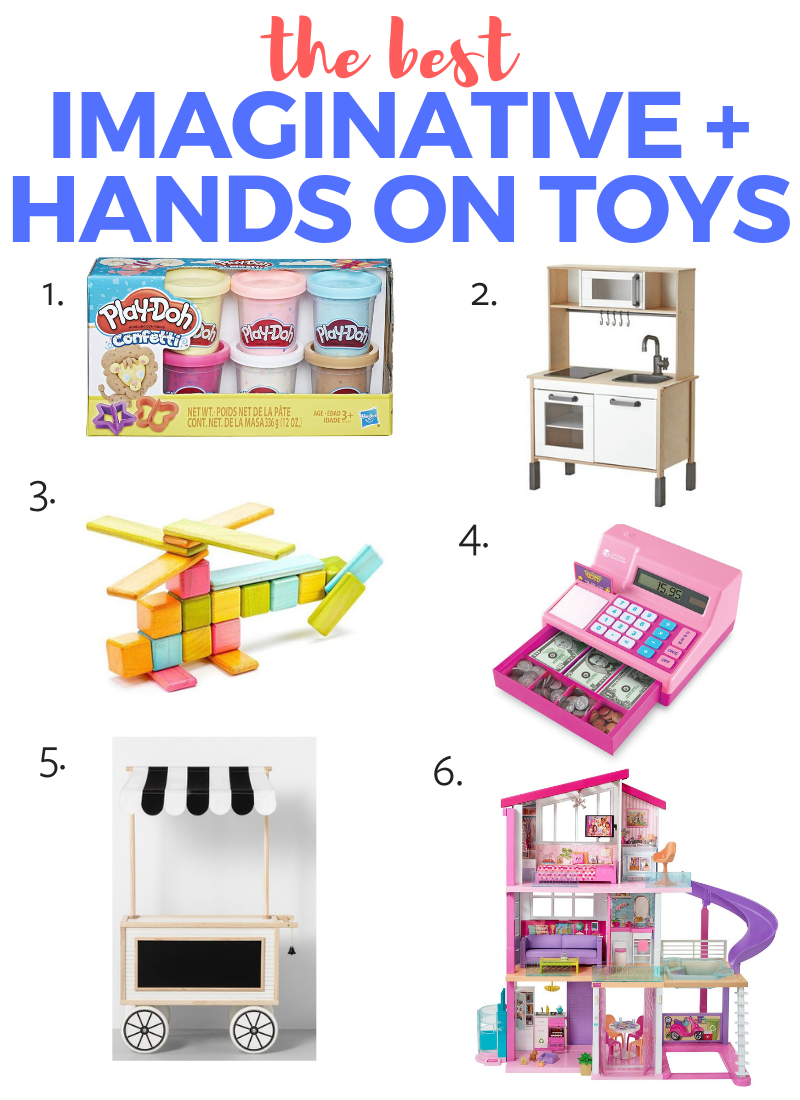 1. Play Doh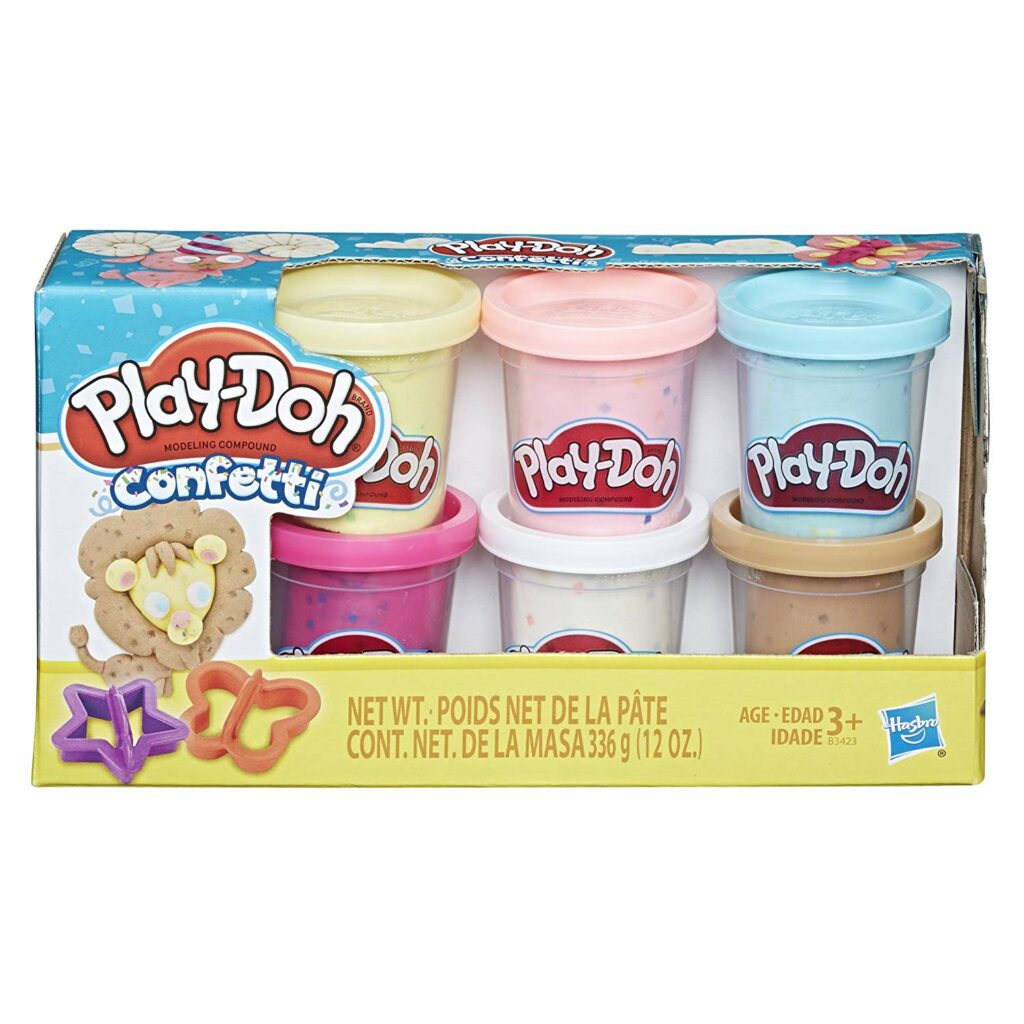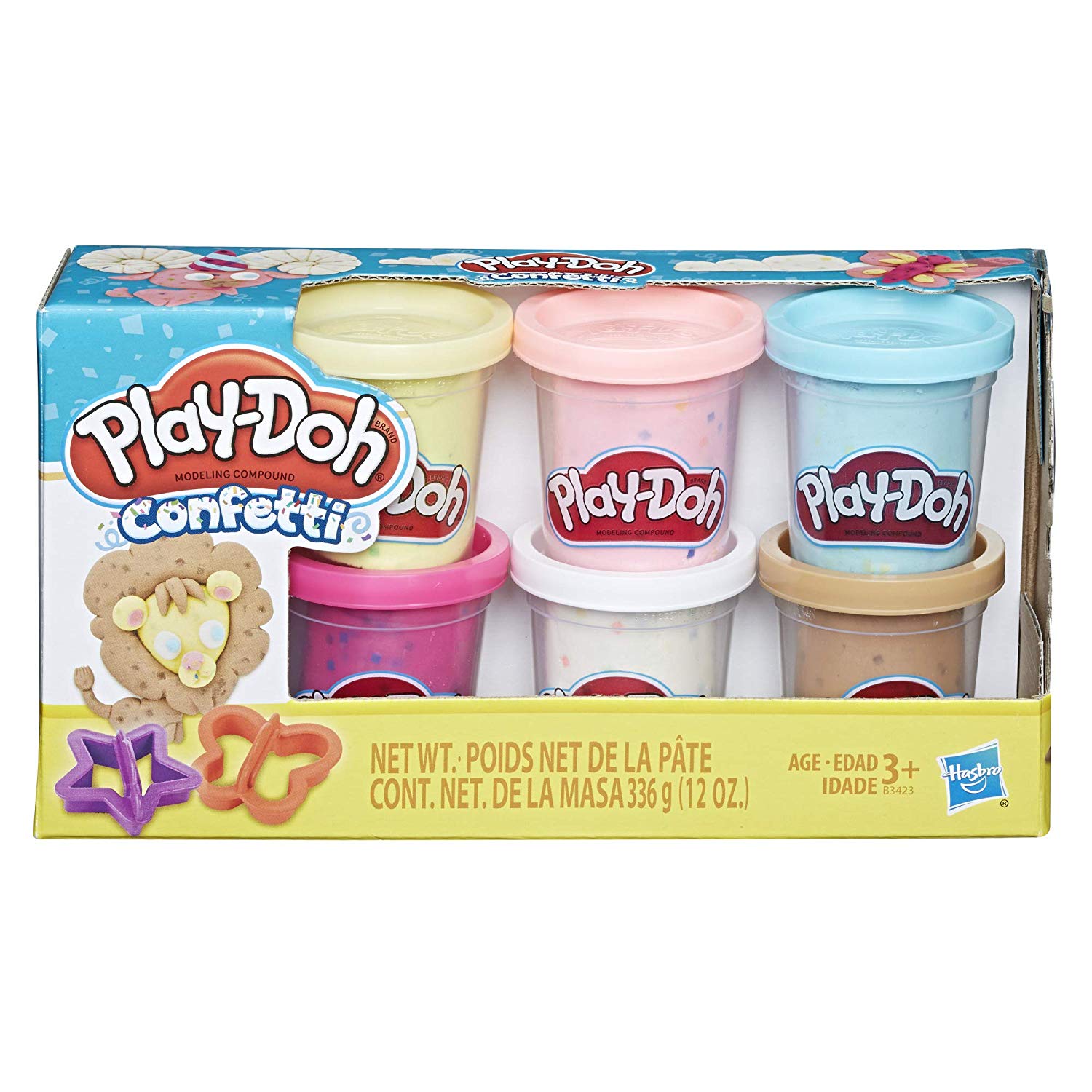 Roy will play with PlayDoh for literally hours right now! I have to release some of my OCDness when he starts mixing colors and just let him have fun because he loves it!
2. Play Kitchen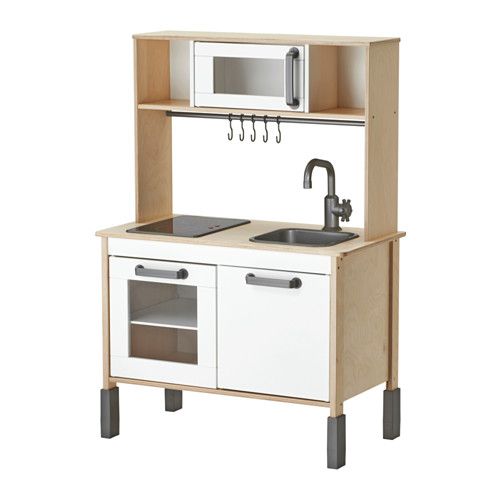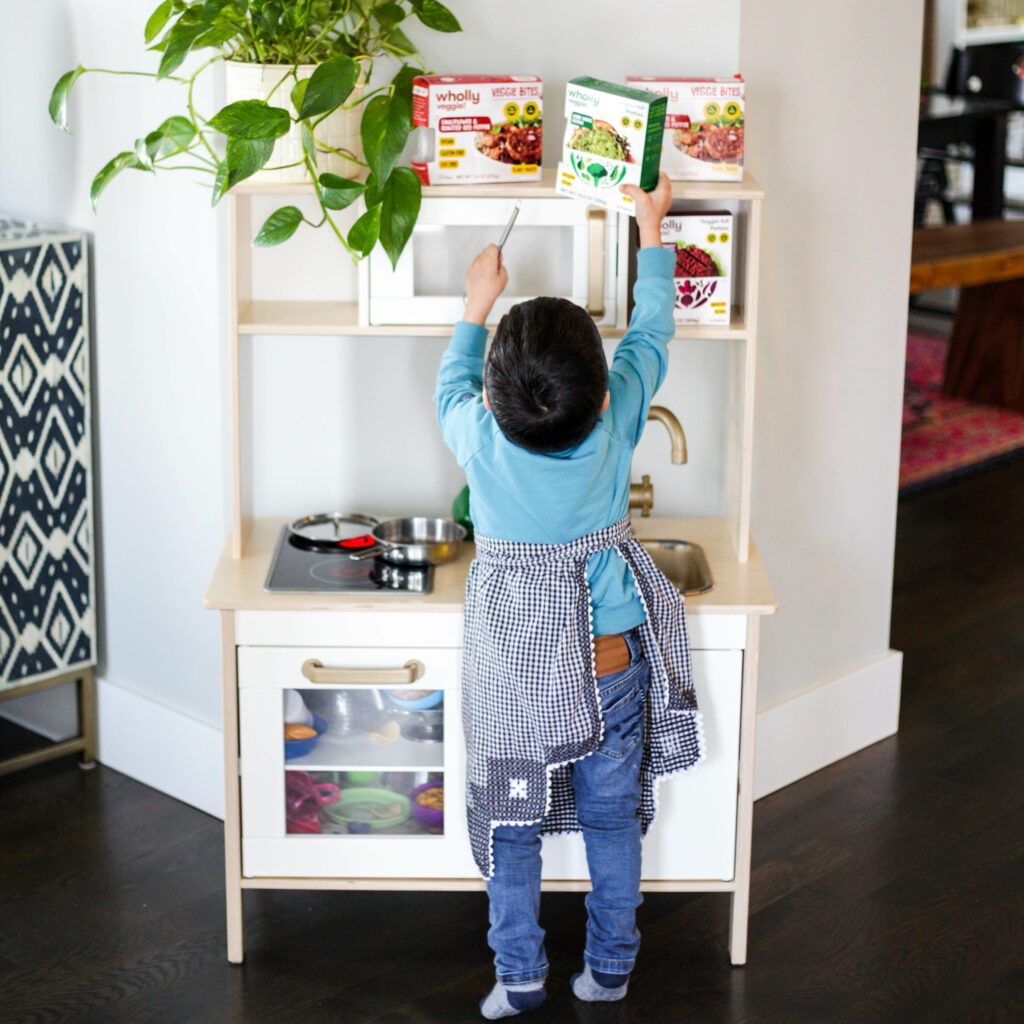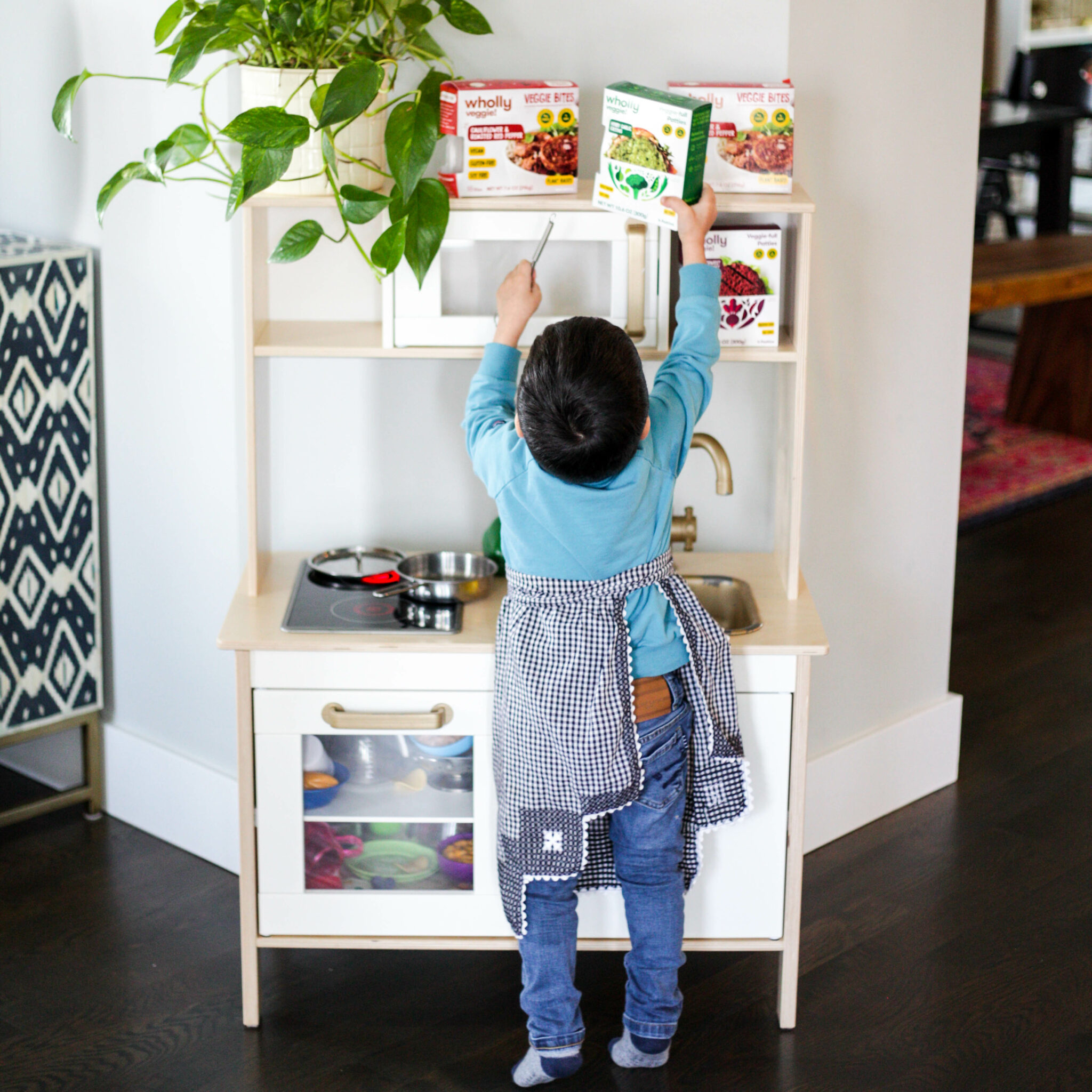 We bought Roy this kitchen for his 2nd birthday and it has been worth every single penny. Both kids love playing with it and I love seeing their imaginations go wild when they're using it!
It doesn't need to be IKEA but I just love how this one isn't an eyesore so we can keep it on our main level without me cringing every time I see it! 😉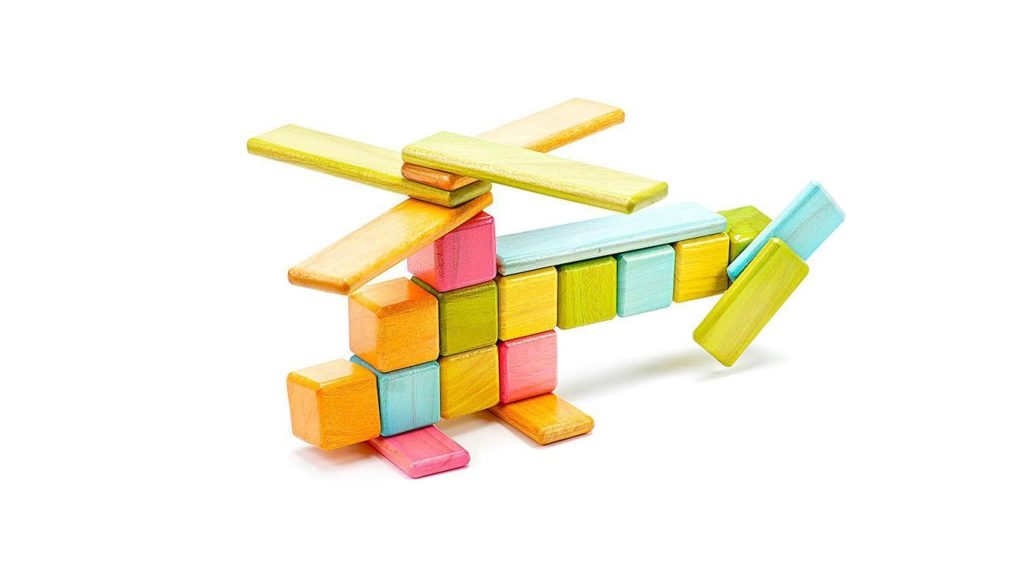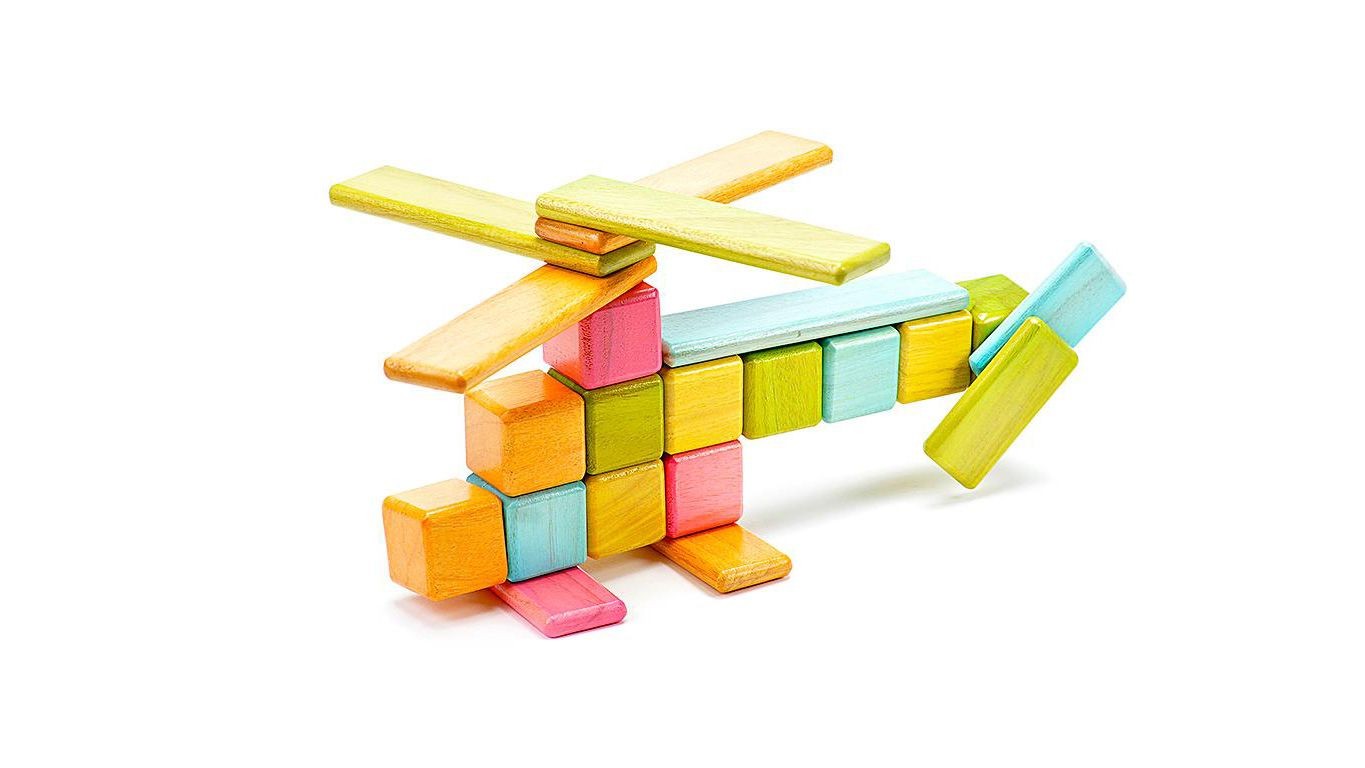 Tegu wooden blocks and toys are actually magnetic!
Roy LOVES the train set that he got and is constantly switching the blocks around and driving his train all over the house!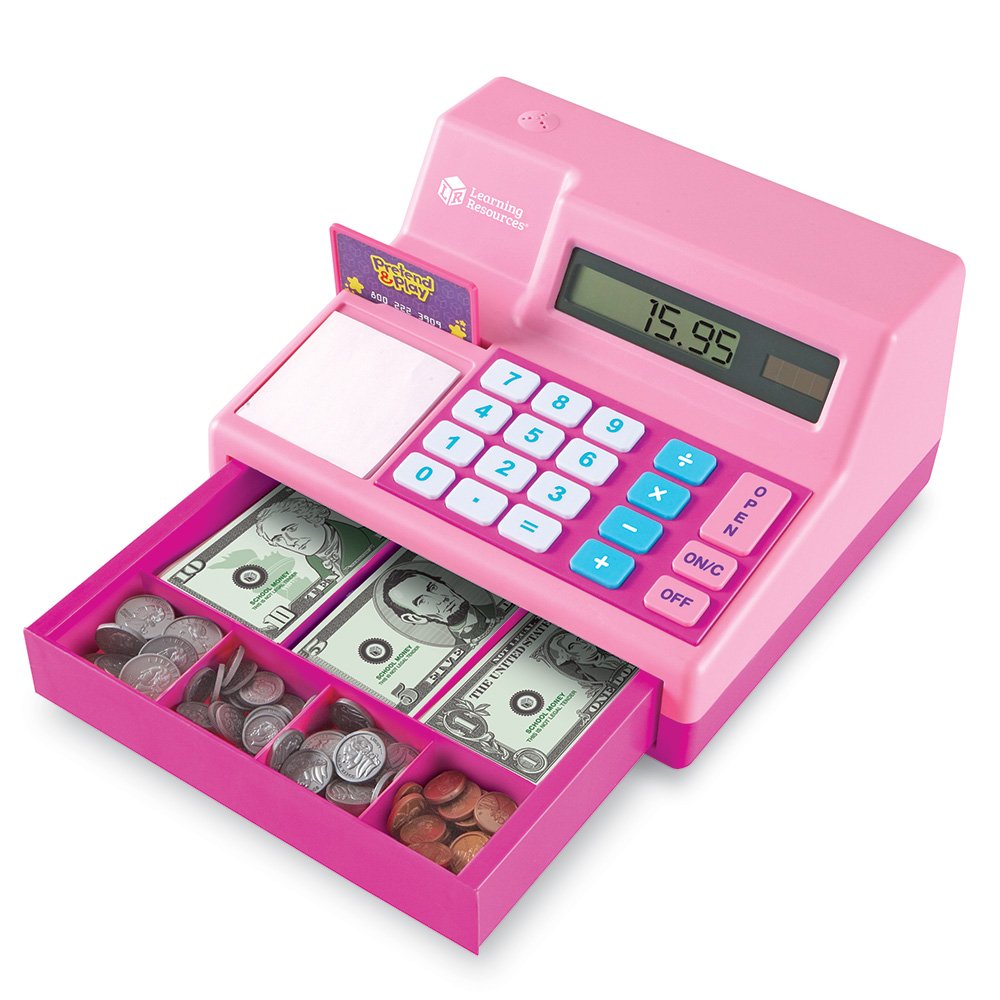 This one is a recommendation from Ana over at Primp and Prime! She says that this Pretend and Play Cash Register by Learning Resources has recently been such a great learning toy for her daughter, Ava, who is 4 years old. Ana says "The toy comes with easy to grab , large sized play money and a built in solar powered calculator that has introduced Ava to the idea of using one. The buttons are oversized so it makes it easy for her to use. This is a great learning toy for any child who is starting to learn numbers and currency. "
My kids love putting coins into their piggy banks so this would be a great next step to help them learn about money and counting.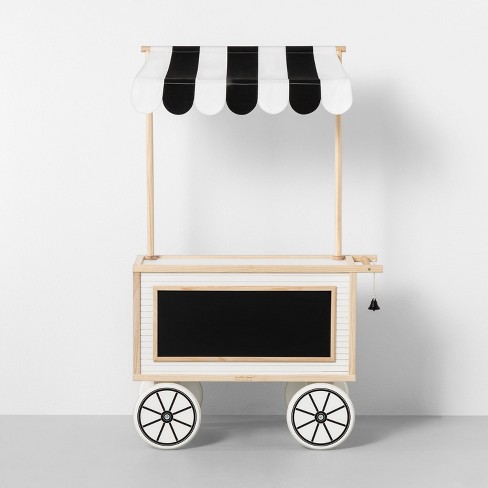 Another recommendation by one of my mama friends! Erin from Francois et Moi recommends this this super cute market cart from Hearth & Hand.
The chalkboard sign makes it easy to be used for a variety of things and it's cute enough to be left out in your home and not hidden in a closet! 😉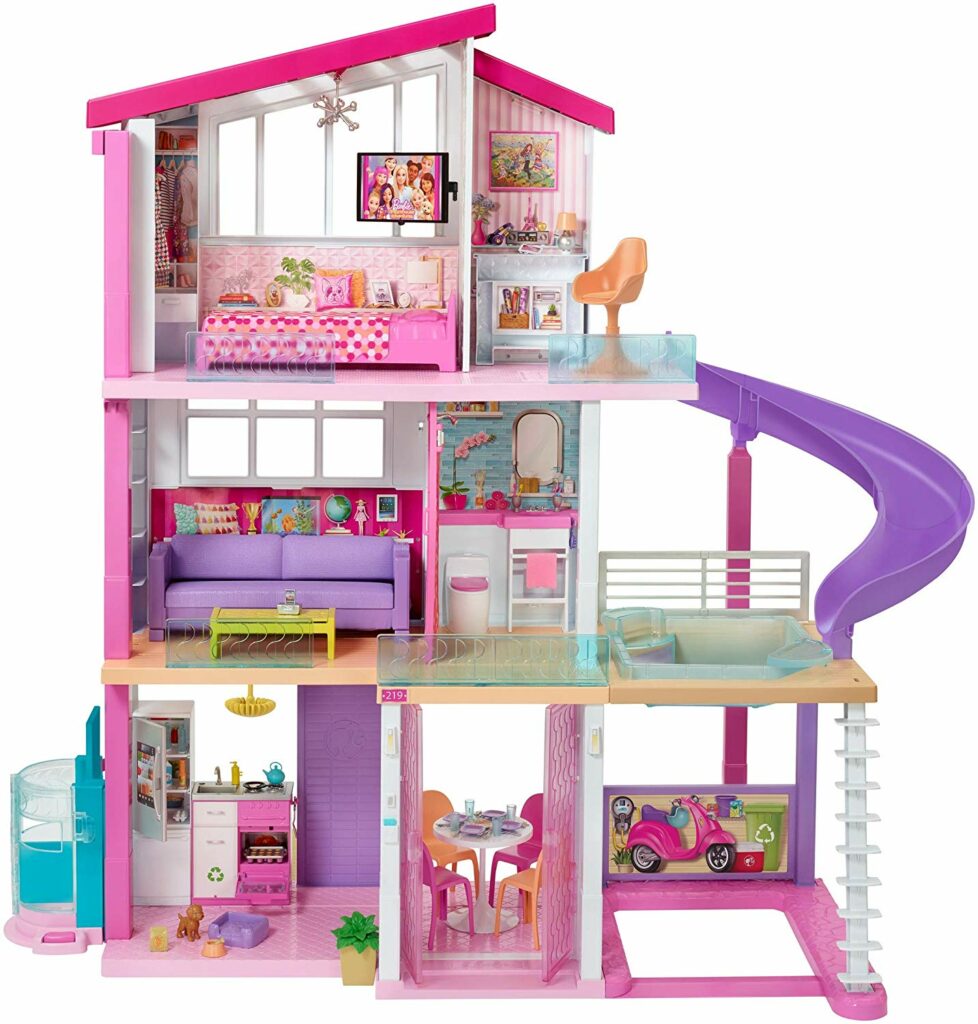 This Barbie Dream House is a recommendation from Jena over at A Spoonful of Faith. She says that it is "the absolute best investment ever for kids that love playing with dolls and role playing. Layla's grandma got this for her as she was asking for it for a few months. It's pretty large and would work well in a playroom (about 4ft tall) but she plays with it everyday and never gets tired of it. I love the small additions of the pool – where we put water in it and have pool parties J and the cute little elevator. It makes for hours of fun everyday at our house."
I can totally see both Roy and Penelope loving this, especially when Penelope is a little bit older!
Musical Instruments
It's no doubt that toddlers love music! Some of the most loved toys for toddlers are ones that allow them to make some noise!
Turn on some good music and hand out the instruments! Our kids love having dance parties and playing along with drums, guitars and shakers.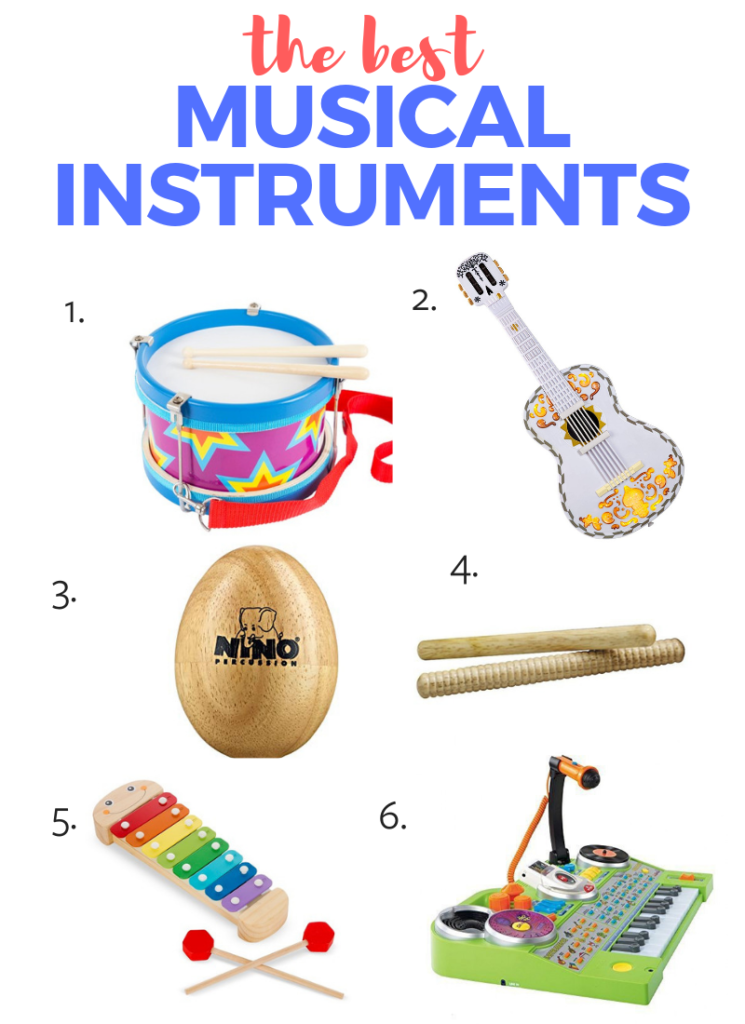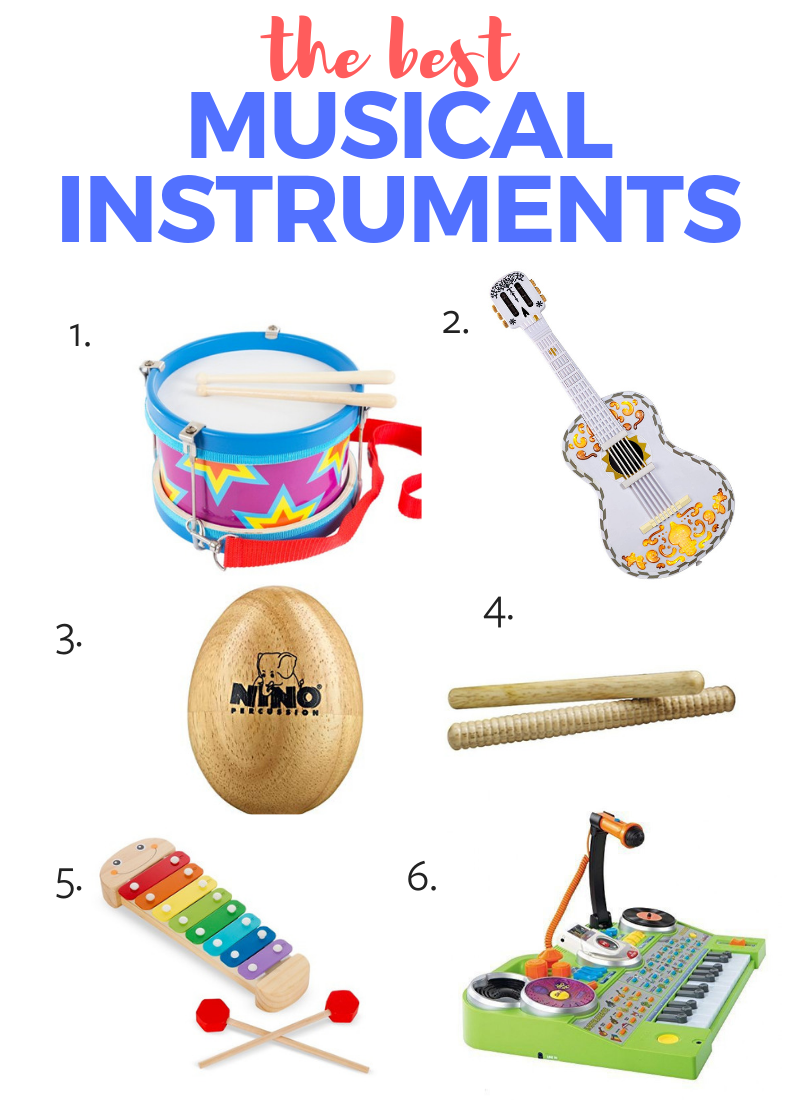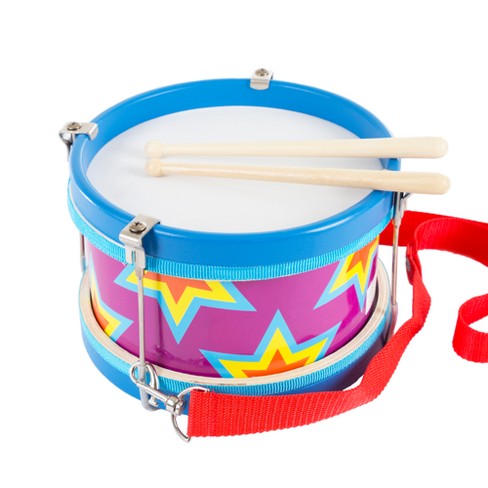 There are so many different kinds of drumset for kids! You can get a simple one like this one or one with a ton of fun features. Either way, I've never met a child who doesn't love to play with a drum!
2. Guitar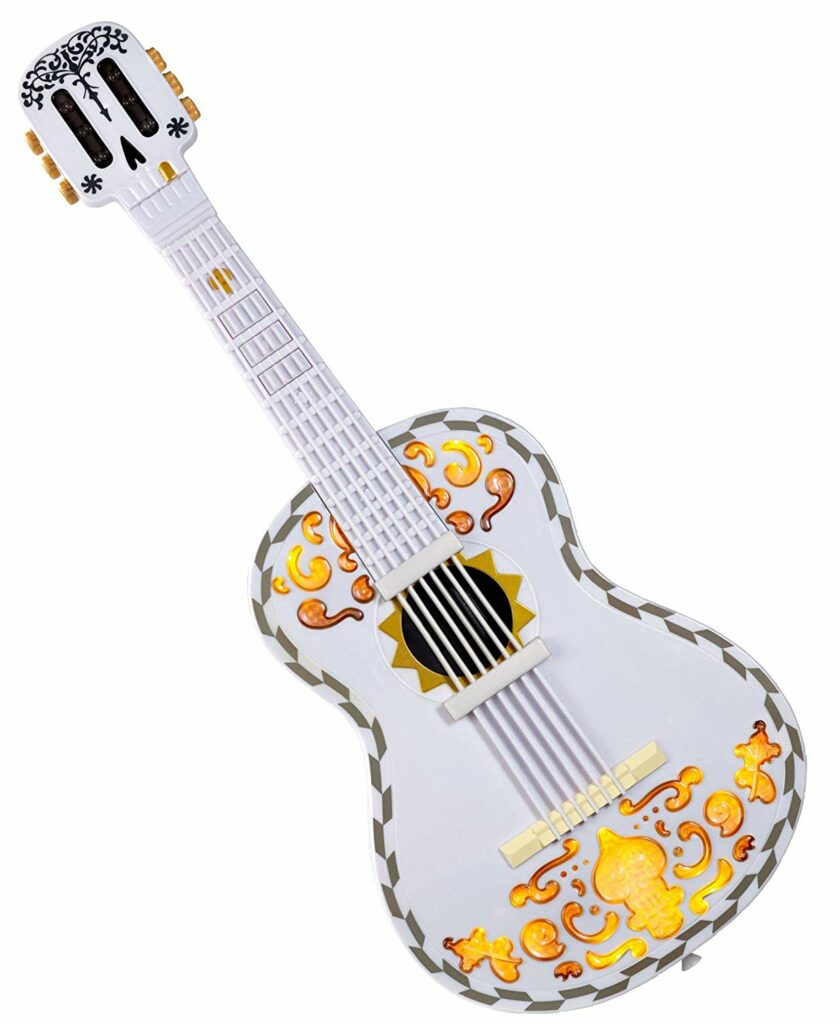 We have both the Coco guitar and this dog guitar. Since both of our kids love playing with the guitars I'm glad we have both!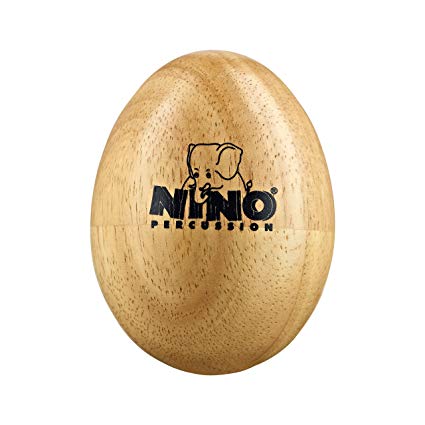 Shakers are a super fun way for kids to play along with music! These wood shakers are easy for kids of all ages to hold and have a lower sound than the plastic ones!
4. Sticks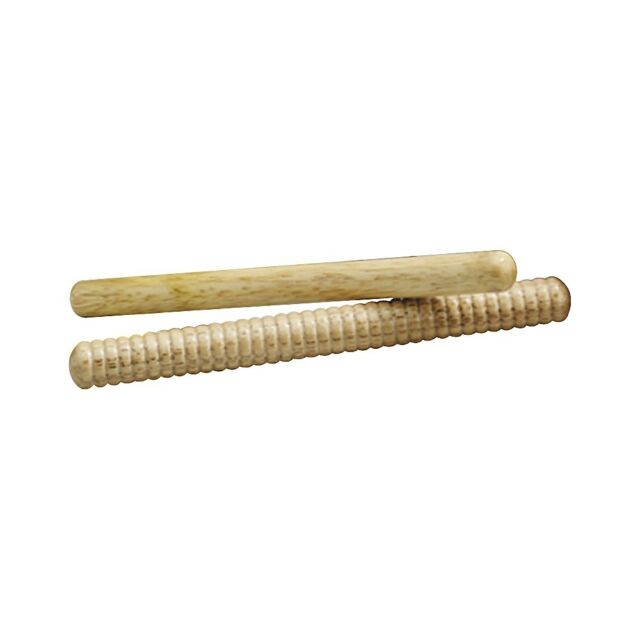 My kids have a pair of rhythm sticks from an Indian wedding we attended a while back. There are so many uses for rhythm sticks – not just for making music! These are a definite must have.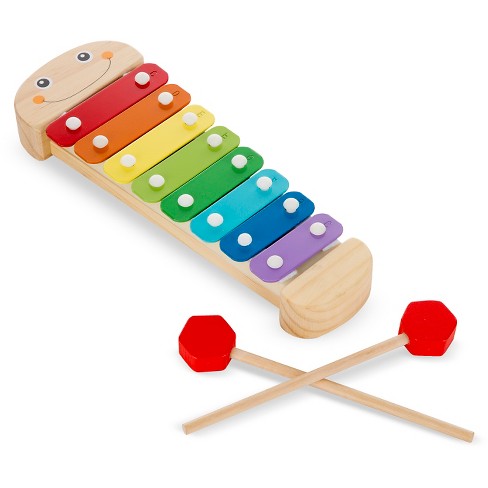 Every kid needs a xylophone! Not only is it fun to play but it's an easy way to practice colors with your kid!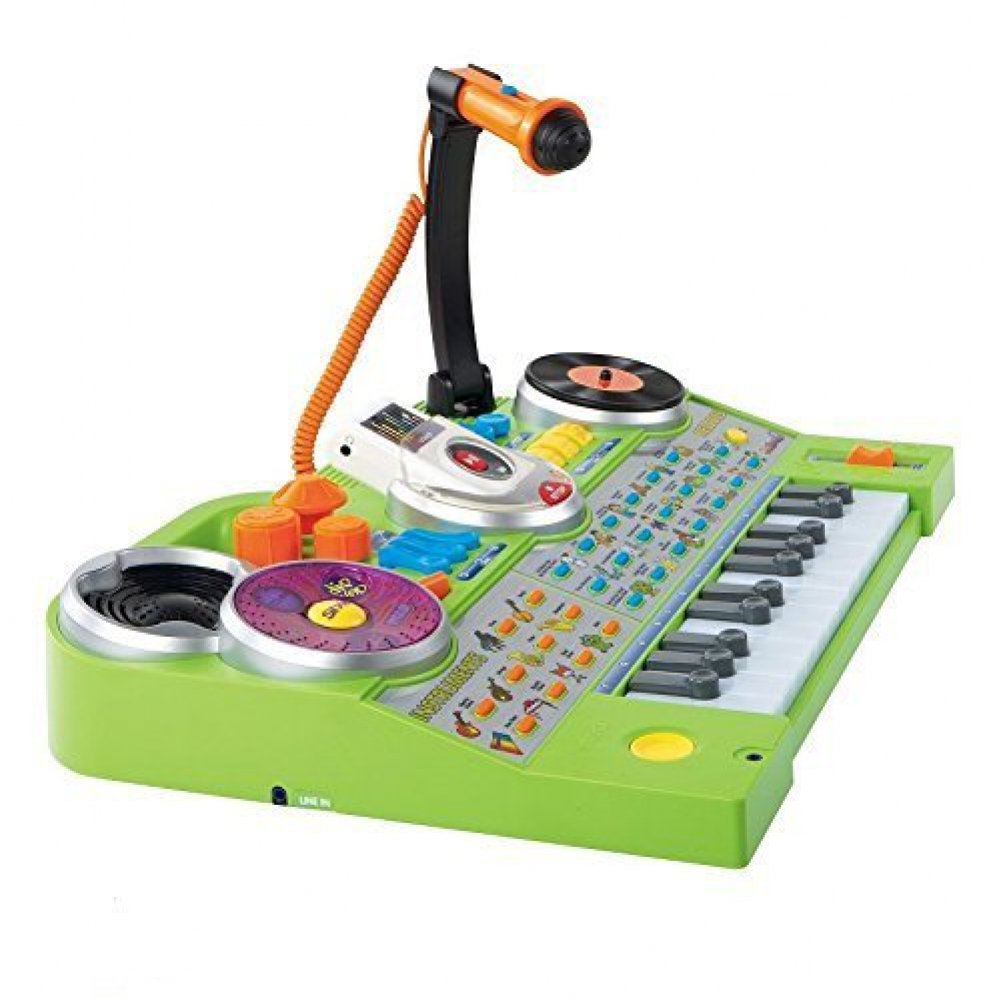 This one is another recommendation from Jena over at A Spoonful of Faith. She says, "My brother and sis in law got this for the kids for Christmas a few years ago. It makes for a really fun time of music and play. There is a recording dock that will record your own tunes! We still have it and it's still being used to this day. It can be a noisy toy – but what is really cool is that you can use headphones with it. There's so many ways to mix and play music, your kids will have a blast!"
I could totally see my kids having a blast with this toy studio especially since my dad is a musician!
There you have it! The best toys for toddlers and babies that both me and my blogger mama friends love!
Be sure to swing over to my girls' blogs and check out their favorite toys for toddlers posts if you haven't already.
As always, thanks so much for reading!
With love,
Jen