Have you jumped on the shacket trend yet? Whether you wear one as you head outside on a cooler day or layer one inside on a frigid day, a shacket is one thing you'll love having in your closet! It's one of the best ways stay cozy yet look chic both indoors and out.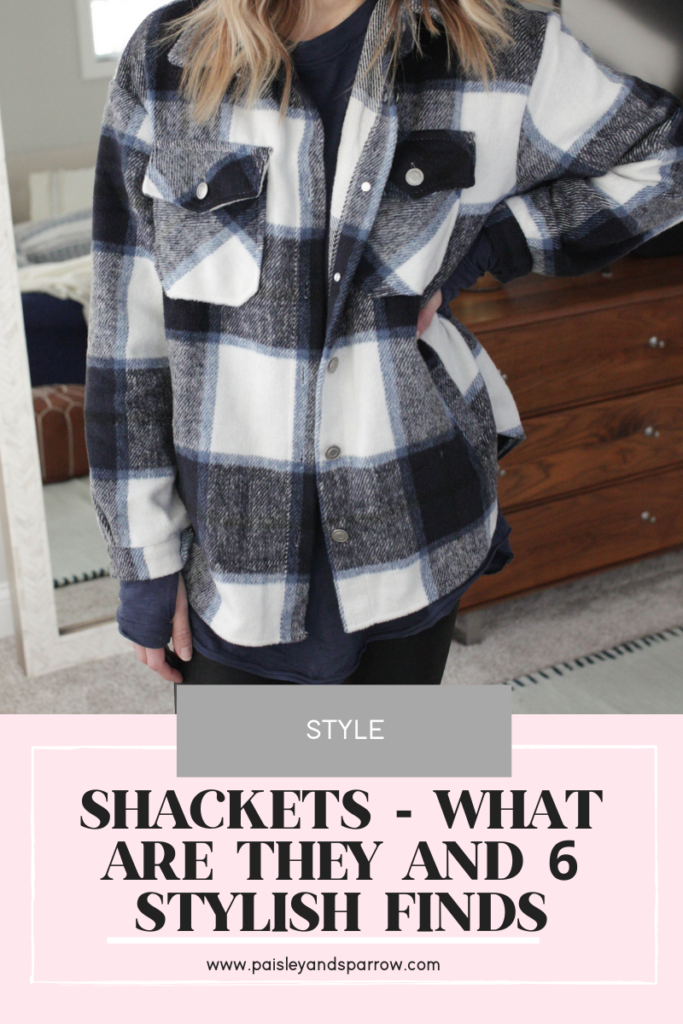 I'm sure you've seen shackets all over from the grocery store to Instagram. Shackets are something that can be worn truly year round.
It's a great transition piece as we move from winter to spring or from summer to fall. You can easily swap out your cozy cardigan sweater for a shacket in the middle of winter or throw it on over cut off shorts on cool winter nights.
But before we get too far, let's take a step back and talk about what a shacket is!
What is a Shacket?
A shacket is a mix between a shirt and a jacket (get it?). Shackets are a great alternative to a jean jacket or utility jacket when you head outside if you live in a warmer climate or for staying cozy inside if you live in a colder climate (like me!).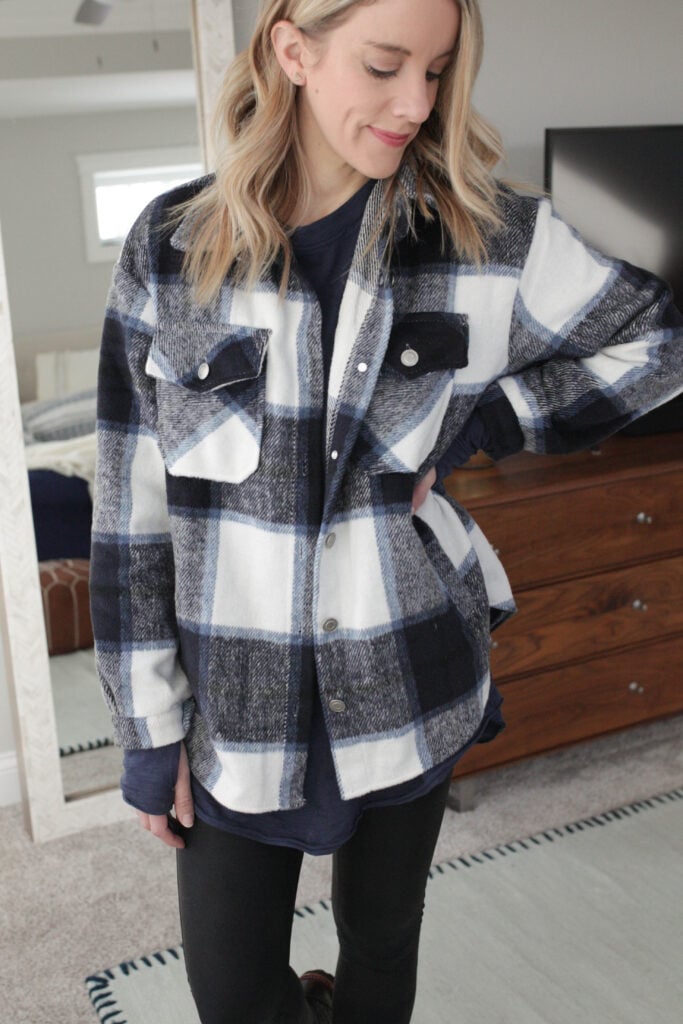 You might also hear them being called "overshirt" or "shirt jacket" so if you're shopping online looking for a new shacket and having trouble finding anything, try searching one of those terms!
Shackets come in a ton of different fabrics from flannel to fleece to corduroy and can add a chic touch to any outfit you're wearing.
How to Wear a Shacket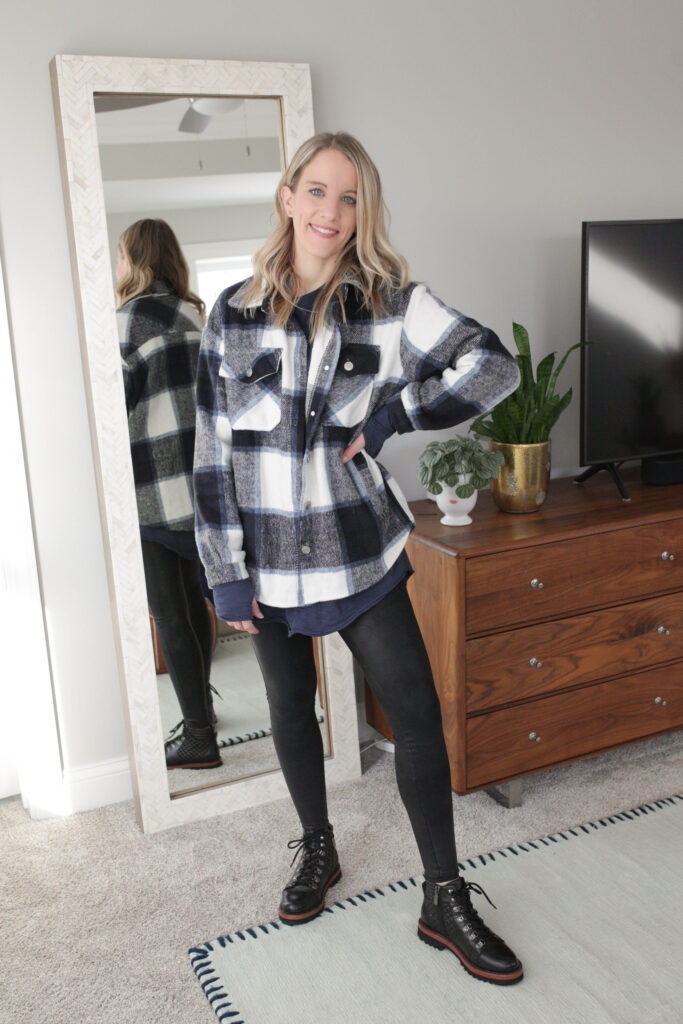 Shackets are one of the most versatile pieces in your closet and can be paired with most anything! You can pair them with leggings and sneakers over a long sleeve t-shirt for running errands, over a dress with booties for a date night or paired with skinny jeans and a turtleneck for a day at the office.
There are so many ways to wear a shacket and here are some of my favorites!
6 Stylish Shackets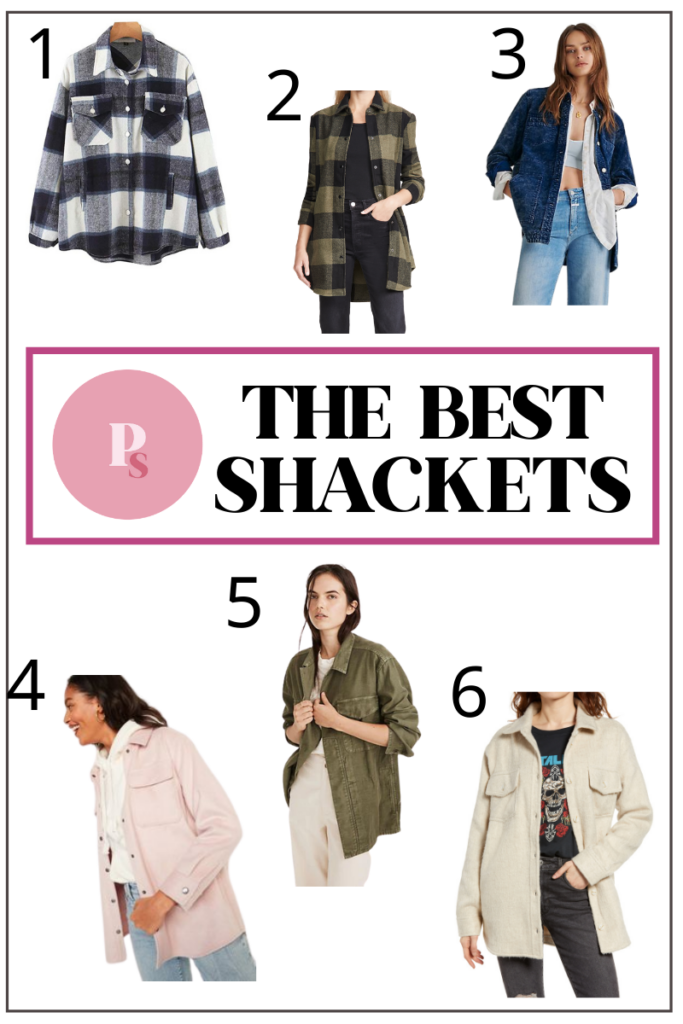 Paisley + Sparrow is a participant in the Amazon Services LLC Associates Program. This post may include affiliate links which means I may earn a small commission if you shop using the links below at no additional cost to you.  Thanks so much for supporting me and this blog!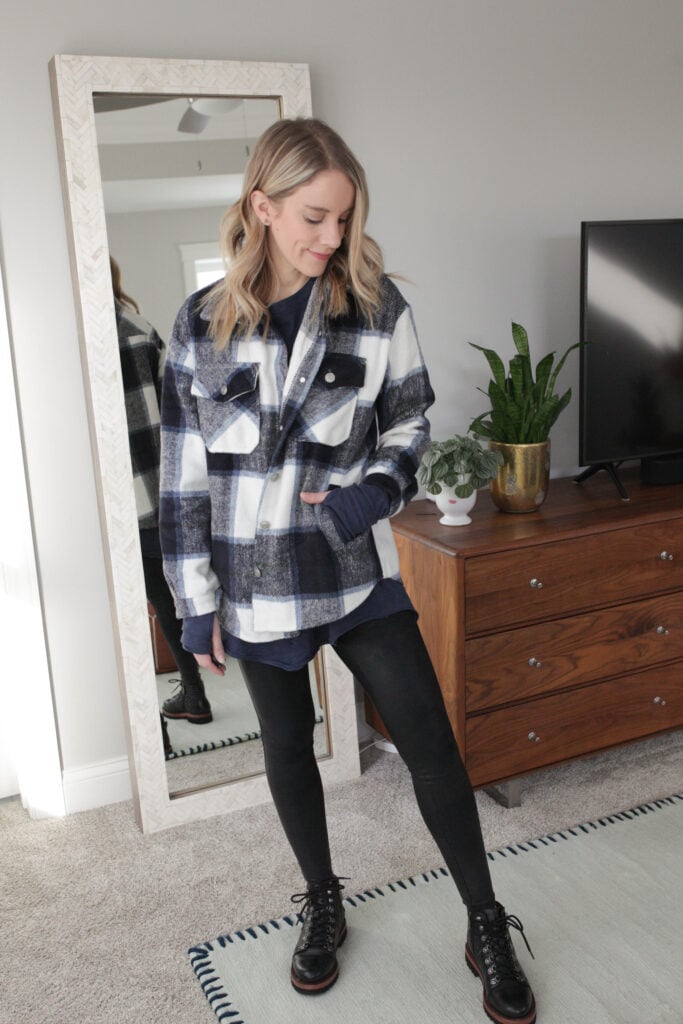 This is the one that I have! It's cozy and warm and even has pockets! It has a flowy fit that is great for layering over everything from long sleeve shirts to sweatshirts and comes in a variety of colors.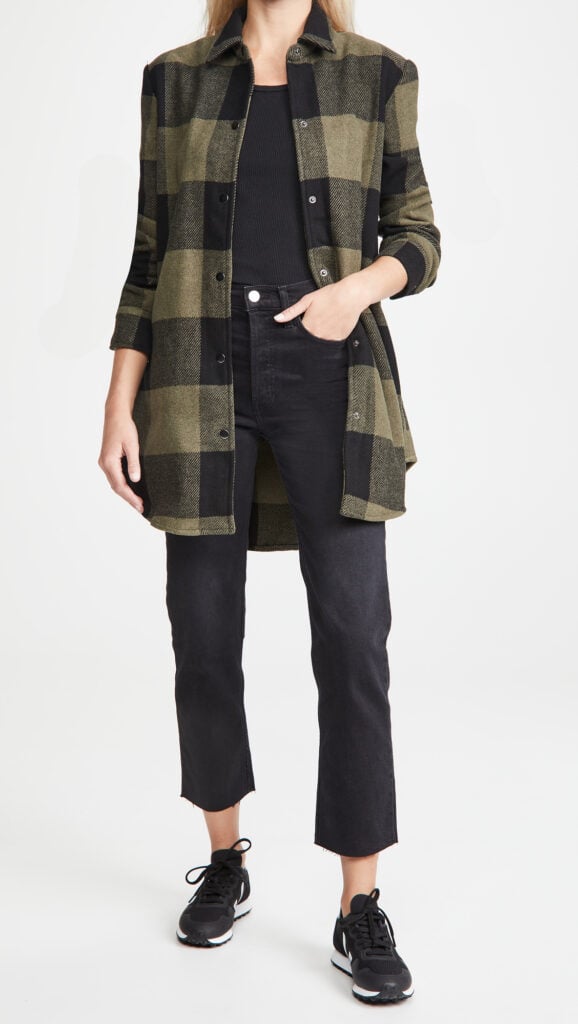 Tis beautiful plaid jacket is a gorgeous way to stay cozy warm yet stylish all fall and winter! It has on seam hip pockets to hold necessities but not mess up the design of the shacket. It's a mid-weight fabric with no stretch fabric.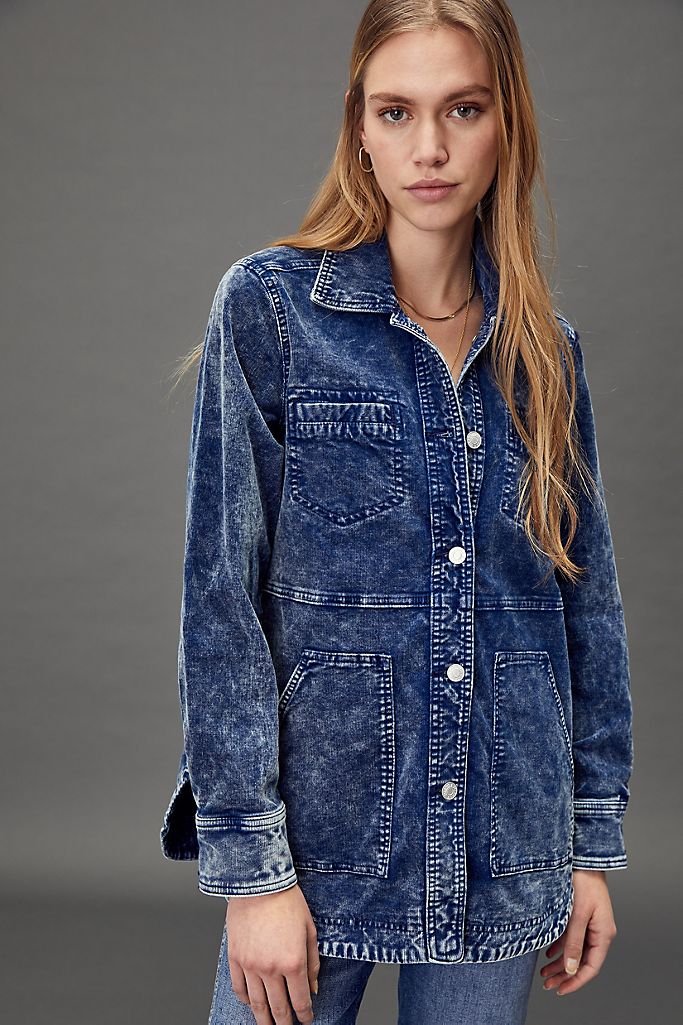 Rock the Canadian tuxedo with this option! In all seriousness, this coruroy shacket has all the versatility of a denim jacket. With it's split sides for a flattering fit and side pockets to hold your necessities, you'll be grabbing this everytime you head out the door!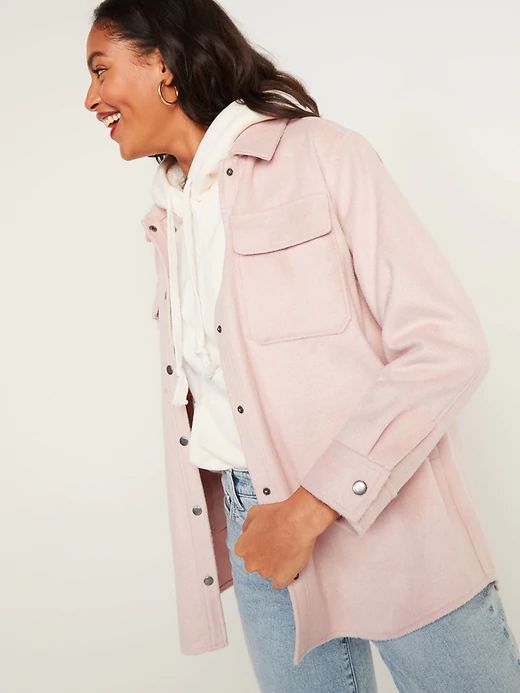 If you're looking for something a bit more soft and feminine, this soft brushed utility shacket is a great option! It features 6 snap buttons down the front with covered snap flat pockets at the chest.
This shacket would look effortless paired with a white dress and bootees for spring or with light washed denim and a white top and gold jewelry.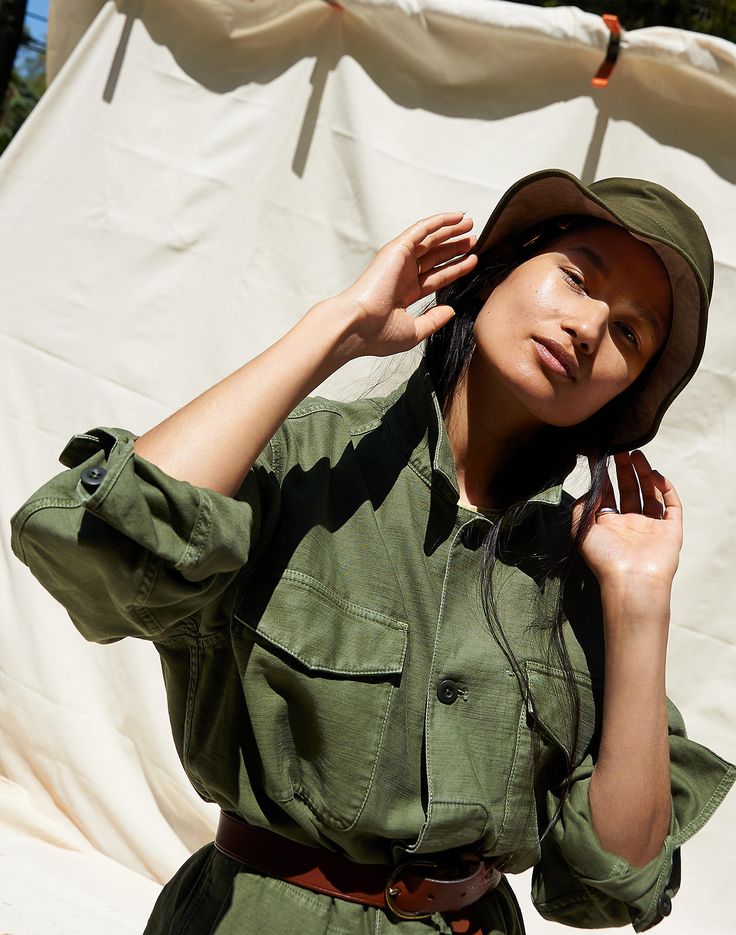 Love mens inspired clothing? This military shacket was actually designed by Madewell's men's team but sized appropriately for women! It has the look of a classic army-navy surplus jacket that's light enough to wear on it's own as a shirt but oversized enough to layer over another shirt (or dress or etc) for a layered look.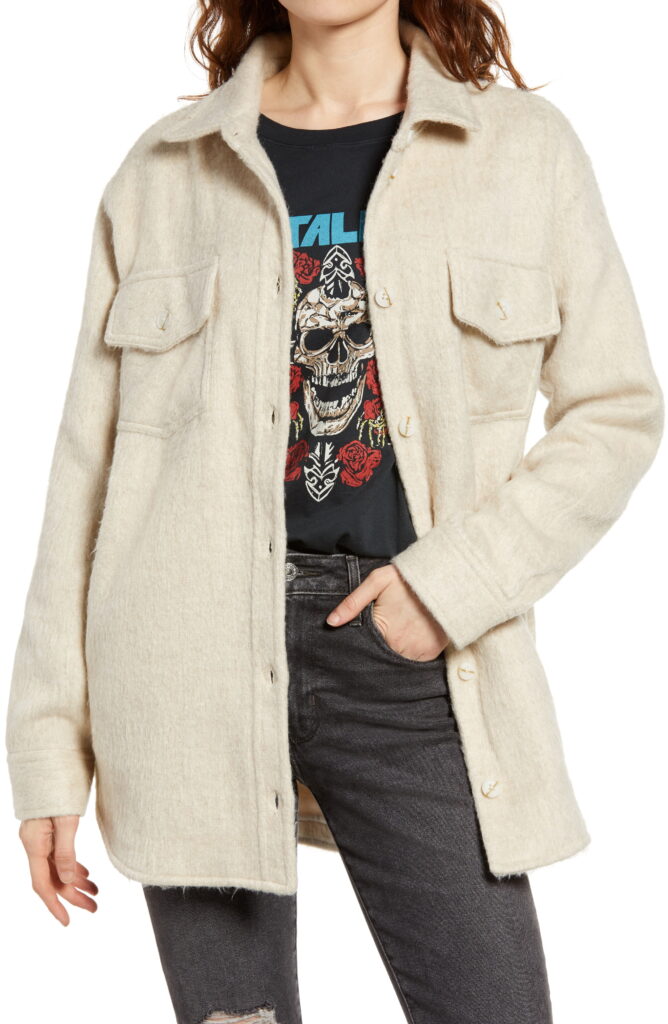 This classic style shacket comes both in plaid and this solid colored ivory. It's lined making it a great choice for cooler days and machine washable for easy care.
You'll quickly see a shacket is a super versatile piece that will not only keep you warm but also looking chic!
And if you're looking for other fun fashionable pieces to add to your closet, why not try a pearl headband or blanket scarf!