Have thin hair? Looking for a little lift? I have thin hair that oftentimes needs some help looking thick and voluminous. That why I've rounded up the 10 best volumizing powders for your hair to give you great volume and a bit of extra confidence.
But first up, what the heck are hair powders? Hair powders, or volumizing powders, are a dry formula made from rice powder or other ingredients that add texture to your hair when applied.
These powders work by collecting the excess oil and moisture from your hair that make it look shiny and flat, while also adding friction and texture to your hair to create extra volume.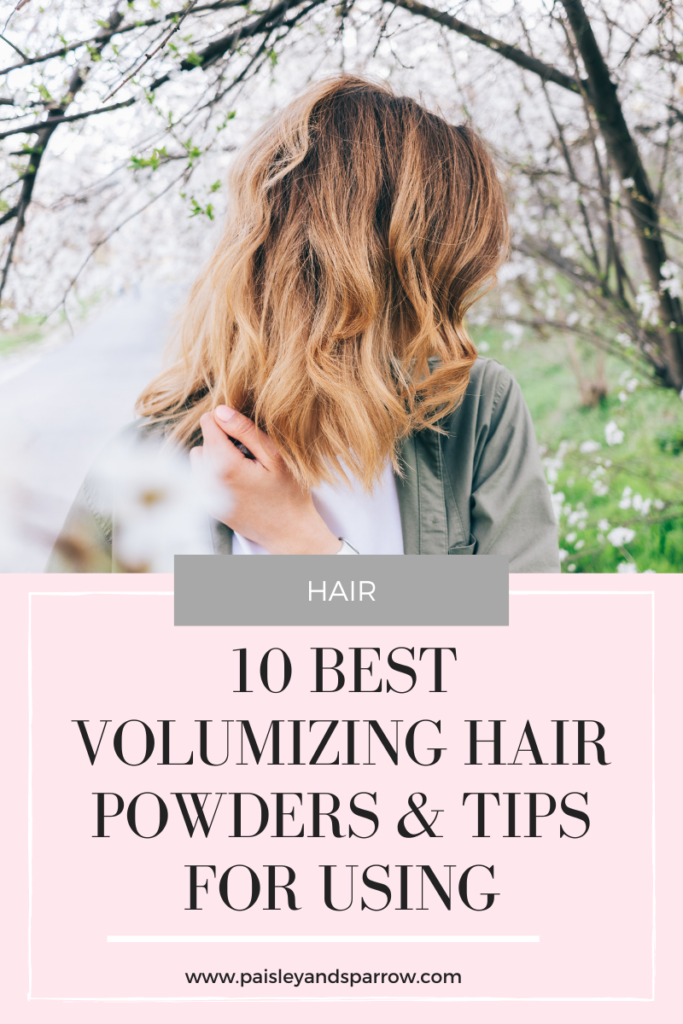 Paisley + Sparrow is a participant in the Amazon Services LLC Associates Program. This post may include affiliate links which means I may earn a small commission if you shop using the links below at no additional cost to you.
These powders are great for those who want to add a little bit of life to that fading blowout, or even to add more texture to flat hair that hasn't been washed in two days.
It is great for those with thin hair or fine hair as well, because of the formula's make-up. A small amount of this product goes a long way toward the volumizing effect you want, and many people experience the same benefits as if they had used dry shampoo.
How to Use Volumizing Powder
The easiest way to use hair powder is to lift some sections of dry hair near the roots and apply the powder to your strands. Carefully brush your hair with your fingertips. All it takes is a little shake and tousle to give your hair instant lift.
If you want to have more noticeable lift, just add some powder to the roots and then comb with a brush. Your hair powder will have an even bigger effect, and people will notice your hair's extra oomph!
Is Volumizing Powder Bad for Your Hair?
As long as you practice basic hygiene, there should be no major problems for the health of your hair when using hair powder. The only issue that might arise is if you leave the hair powder in too long (similar to using dry shampoo!).
This can result in itching, flaking, or dryness of the scalp. This can be damaging and could even lead to hair loss if not properly managed.
Leaving the texturizing powder in too long can lead to product buildup in your hair follicles, suffocating and weakening the hair roots. This can contribute to hair loss, stunted hair growth, and other concerns in your hair roots over time. As long as you take proper care of your hair, these issues shouldn't be a problem for you.
What Are the Best Hair Powders?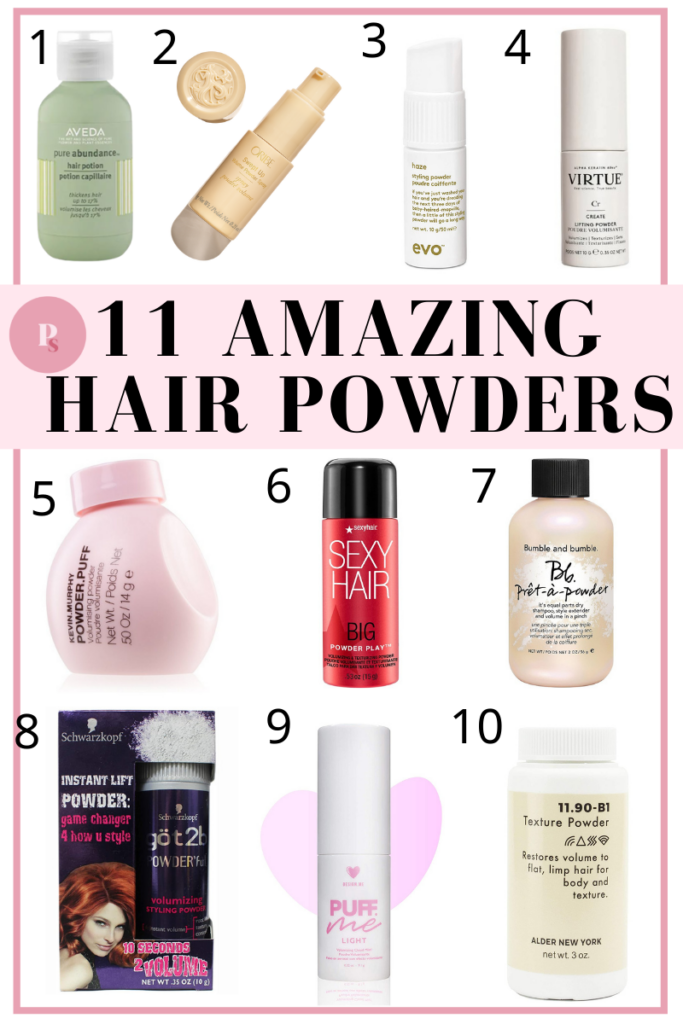 Not all hair powders are created equal. That's why I've done my research and identified the best volumizing powders. These are the top hair powders that will get you the best results and the most voluminous hair!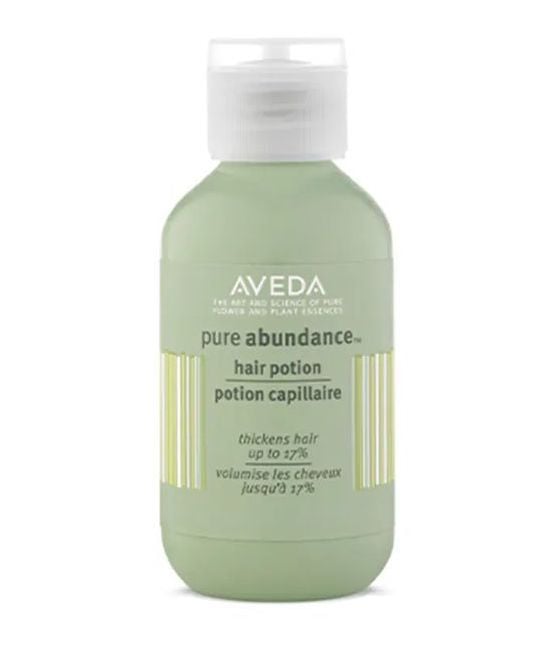 Aveda Pure Abundance Hair Potion caught my attention because of its ingredients, its simplicity, and how effective it is. Not only is their company entirely vegan, but they also created a hair powder with a unique formula of kaolin clay and acacia gum.
The company created the potion to naturally bulk the hair strands with little to no chemical effort. It has an absorbent and lightweight formula, which means no extra residue left over after you've applied it.
Out of hundreds of reviews, it has 4.4 out of 5 stars, which is pretty amazing and reputable for anyone looking for a reliable hair powder.
I've used this one over the years and love it! It's my go to product for hair powders.
*If you're looking for more natural hair shampoos, check out this post!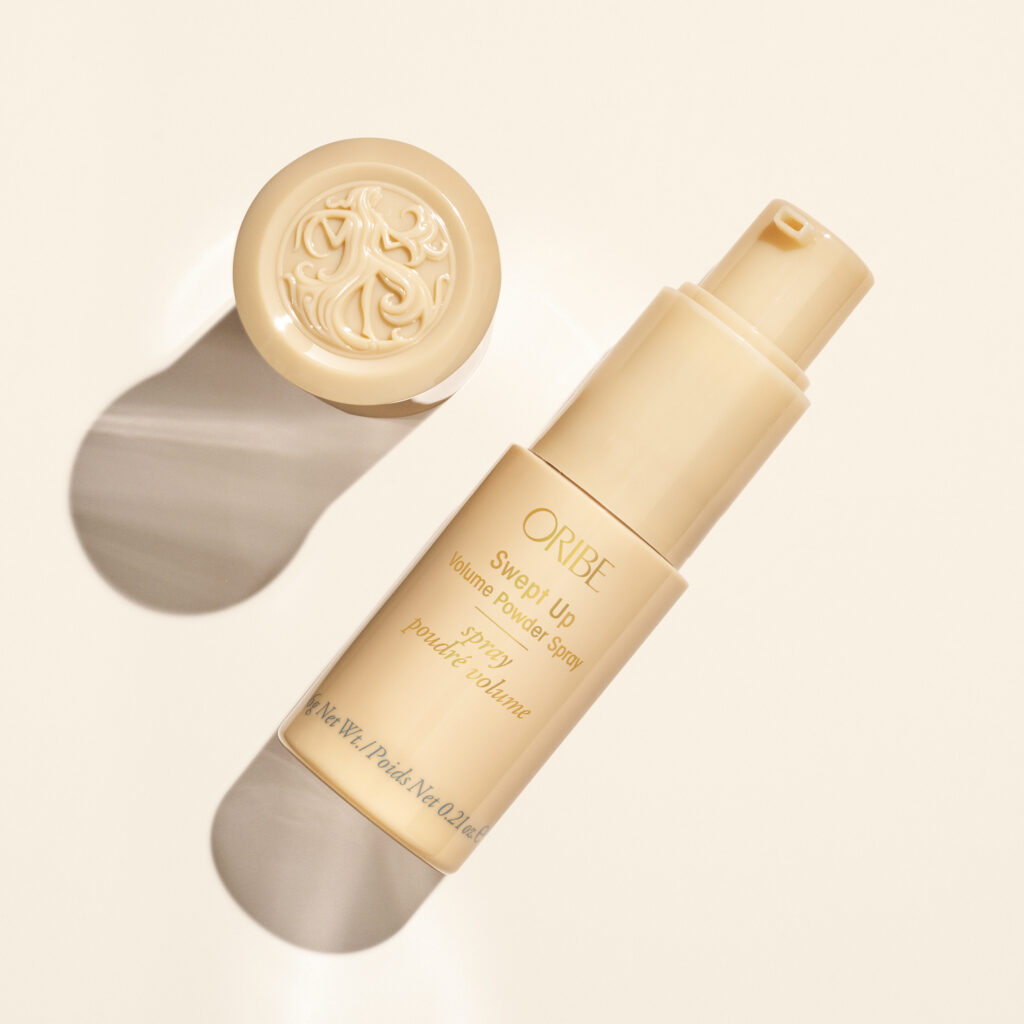 Oribe's volumizing hair powder spray's design allows your hair to "reach new heights," and it doesn't disappoint. Made with tapioca starch, hydrolyzed quinoa, and baobab seed extract, this hair powder spray is natural and great for your hair.
Oribe designed the spray to help moisturize your scalp while also giving you that volume that you need for a night out on the town. It helps you also achieve a semi-matte finish, which is important for those who want to look red carpet ready without fussing with their hair all night.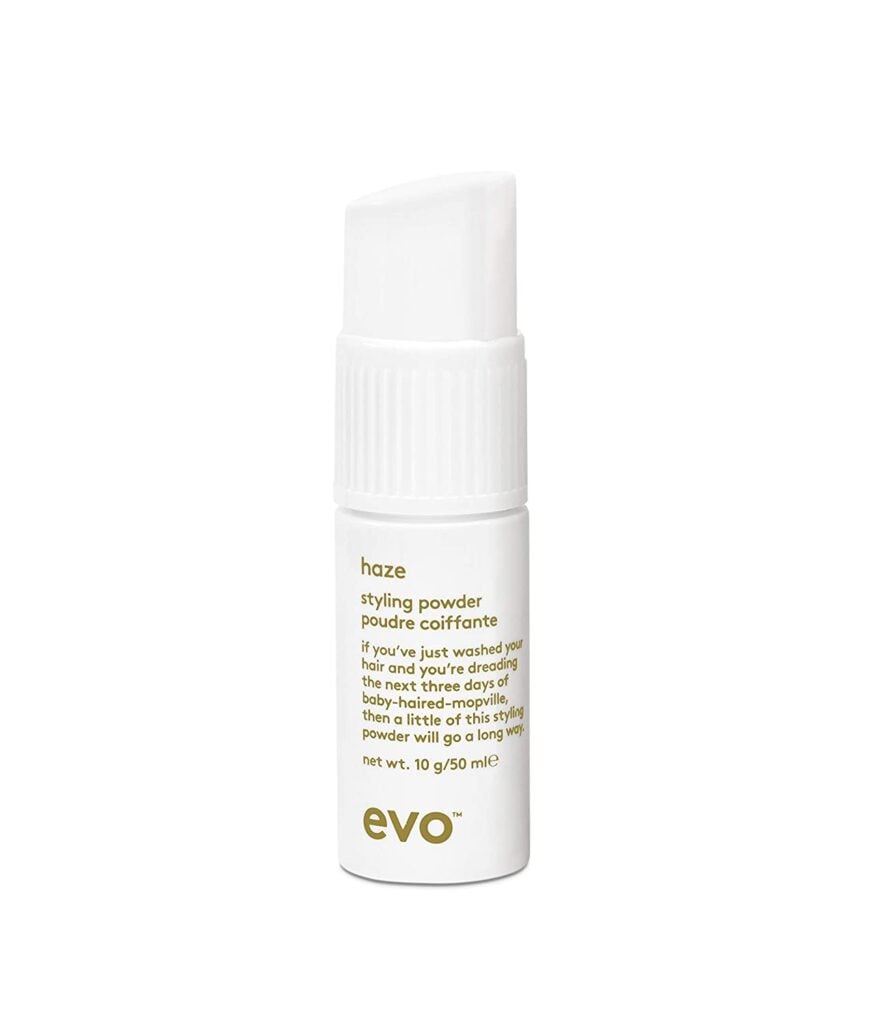 Designed by Evo, it is an Amazon's Choice product and available on multiple e-commerce platforms. It helps you create that matte look while also providing the volume you want for your hair.
You can evenly distribute the product with the pump design. When your bottle is empty, you can refill it, making this product a great environmentally friendly component to add to your beauty routine!
Despite being expensive, nearly all of the reviews talk about how amazing Evo Haze is and how it met or exceeded their expectations.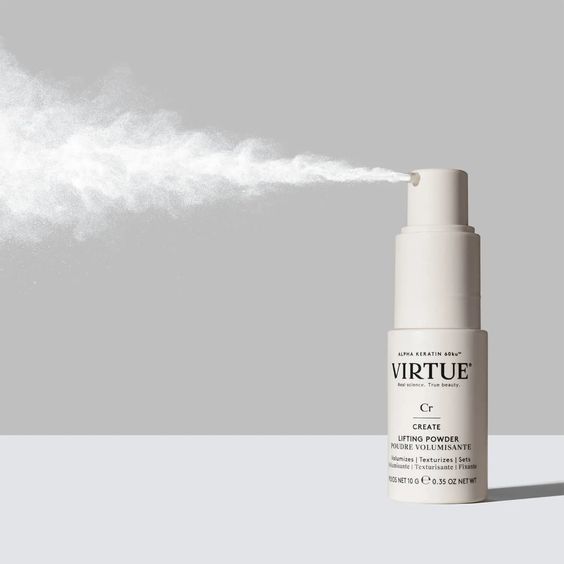 This hair powder is perfect for those looking to use high-quality ingredients and achieve a healthy but full hairstyle for any activity. Created with Alpha Keratin 60ku, this is a hair powder that not only works to texturize your hair, but also gives you healthier and stronger hair at the same time.
There are several benefits to this hair powder, including making fine, thin hair healthy again and protecting hair from free radicals. More than 93% of all women who used this product were satisfied and felt it was worth the price!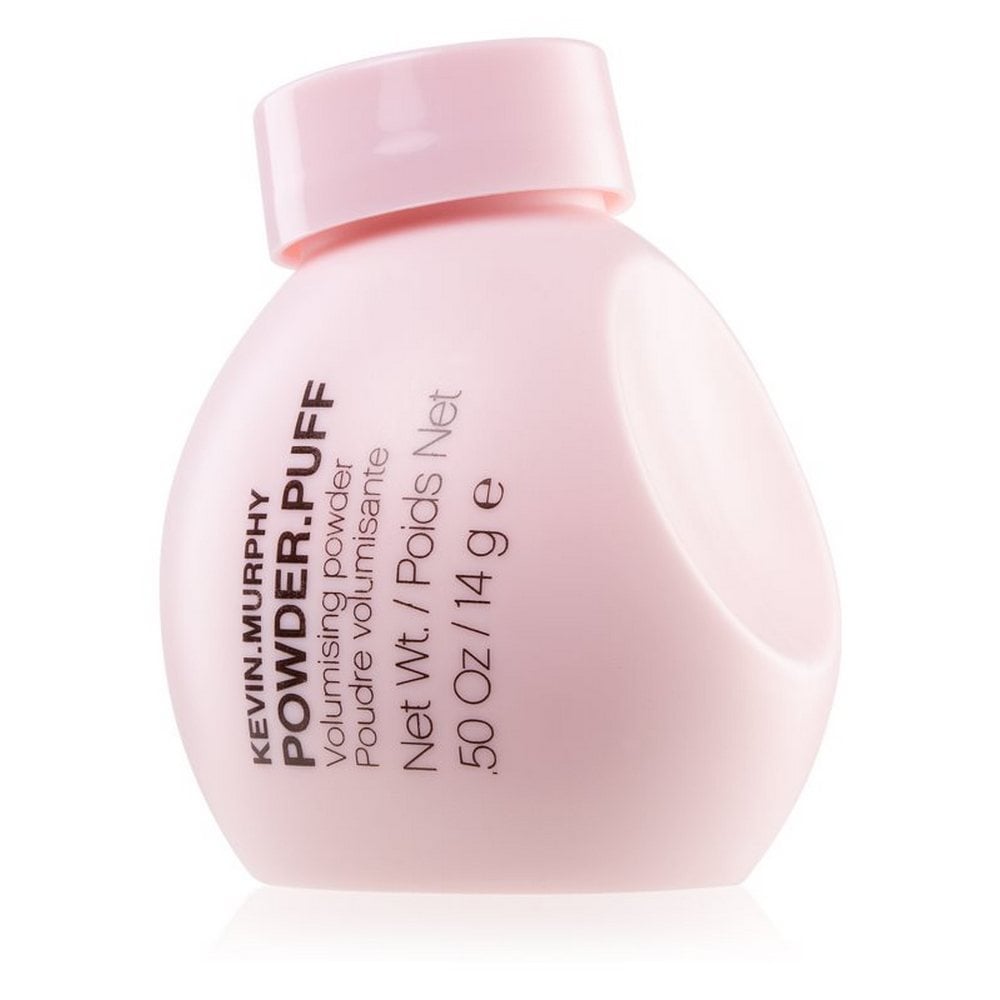 I think this product, dubbed "instant poof in a jar," is marketed exactly right. It is perfect for people who want to instantaneously add easy but casual volume to their hair.
All you have to do is tap the bottle over your hair and shake it a few times, letting it set in your hair. Then you can texture it how you want and let it create the body that you need for your hair.
While it gives you volume, the powder also moisturized your hair with some of the many ingredients that help your hair stay healthy and beautiful.
I use Kevin Murphy's purple shampoo and purple conditioner as well as a few other products and love them all!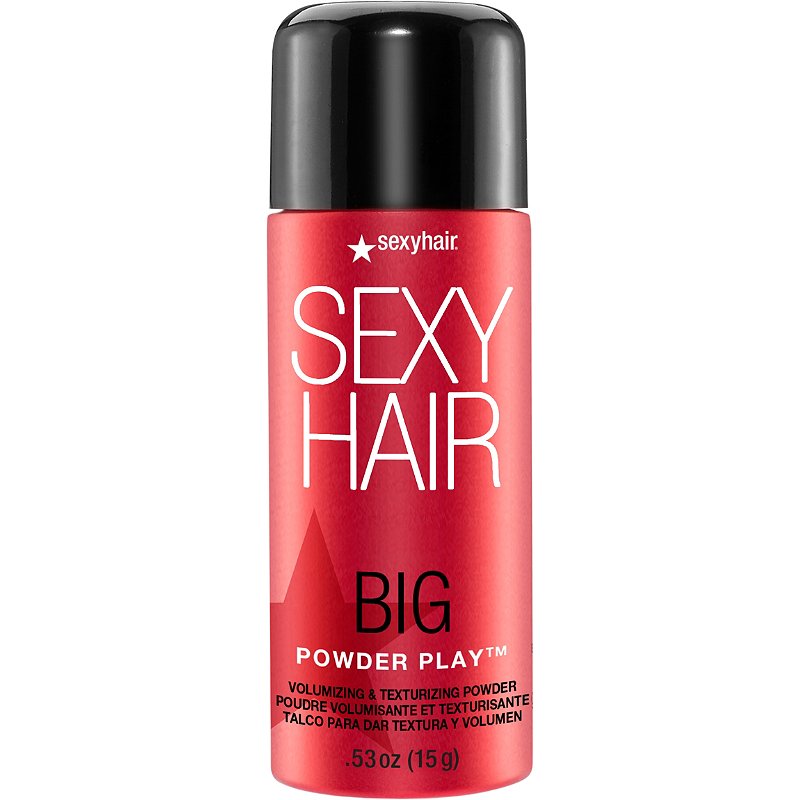 There's a reason this brand is called Big Sexy Hair. Use this powder for instant volume and texture if you have medium or thicker hair and want that va-va-voom.
It is weightless, fragrance- and cruelty-free, and can be used on all colors of hair. Even the bottle is sustainable.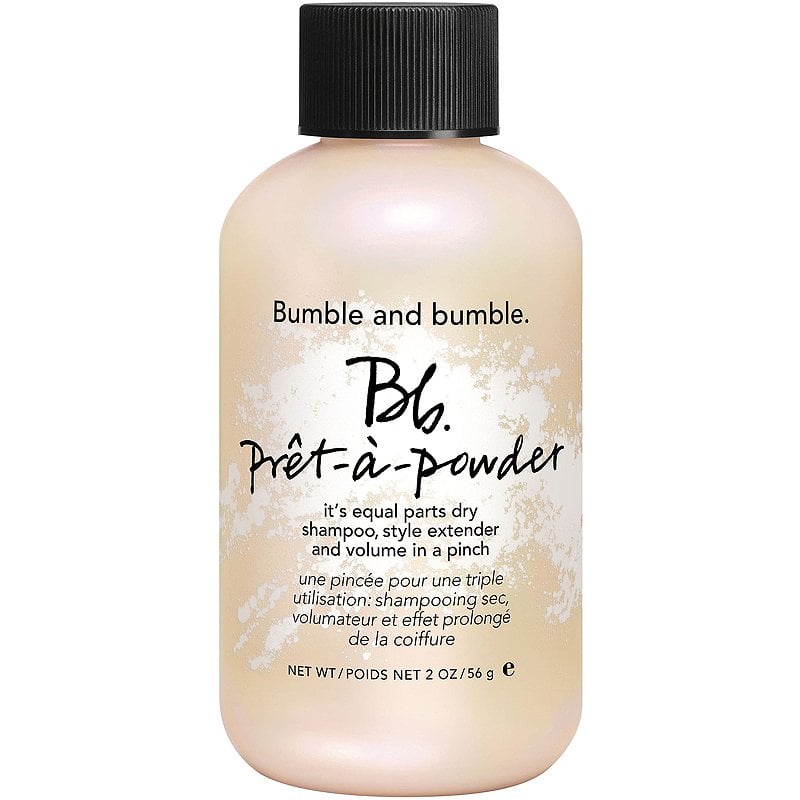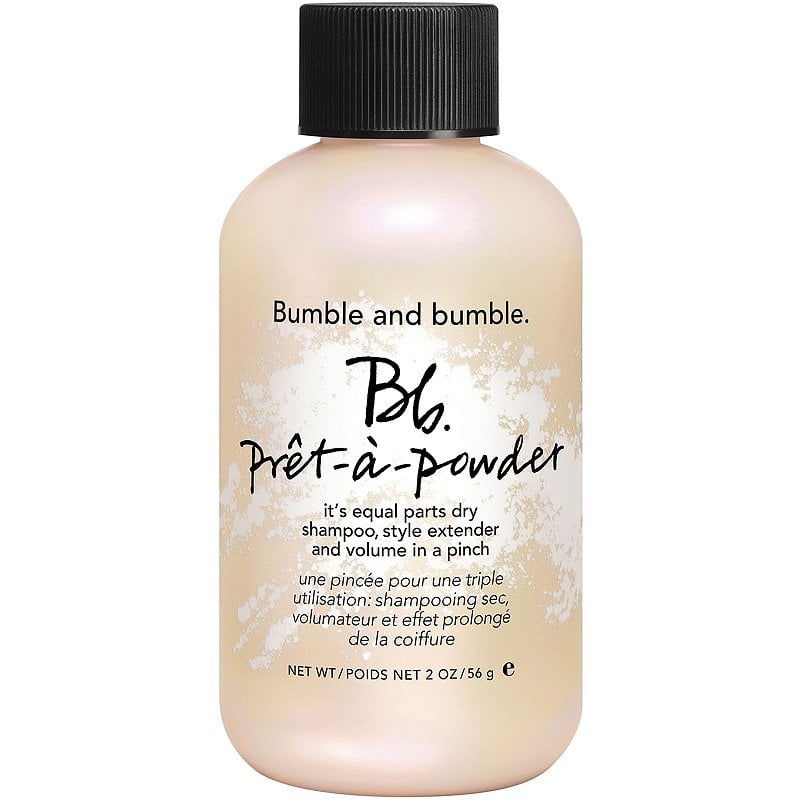 Whether you are experienced or just starting out with hair powder, this is a fantastic product. It is technically a three-in-one, containing dry shampoo, style extender, and volume all in one convenient bottle.
It helps add that volume and texture while also nourishing your hair at the same time. When you need to freshen up your look, this is the go-to product you want to have in your handbag.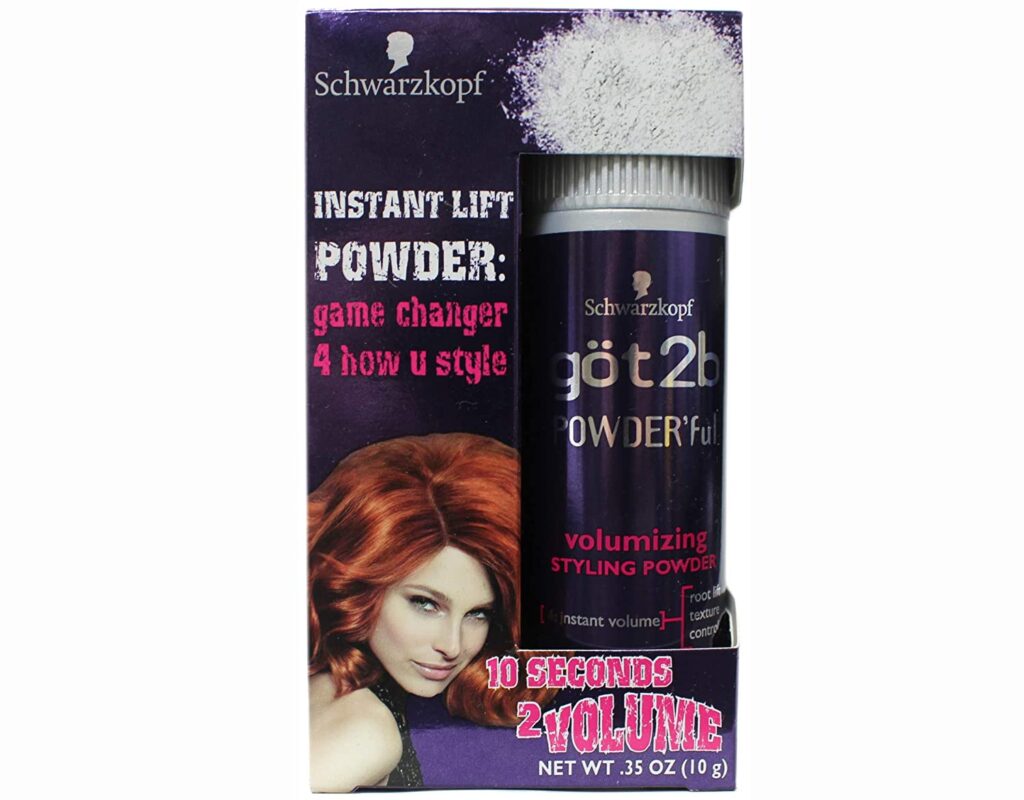 For those who want something a little more budget-friendly, this is a winner! The Got2b spray powder helps you achieve that volume but at a significantly lower price than other products on the market.
At less than $5, it still packs the same punch with volumizing effects that compare to other, more expensive products. This powder leaves no residue behind, making it an easy choice for anyone on a budget or wanting to be frugal!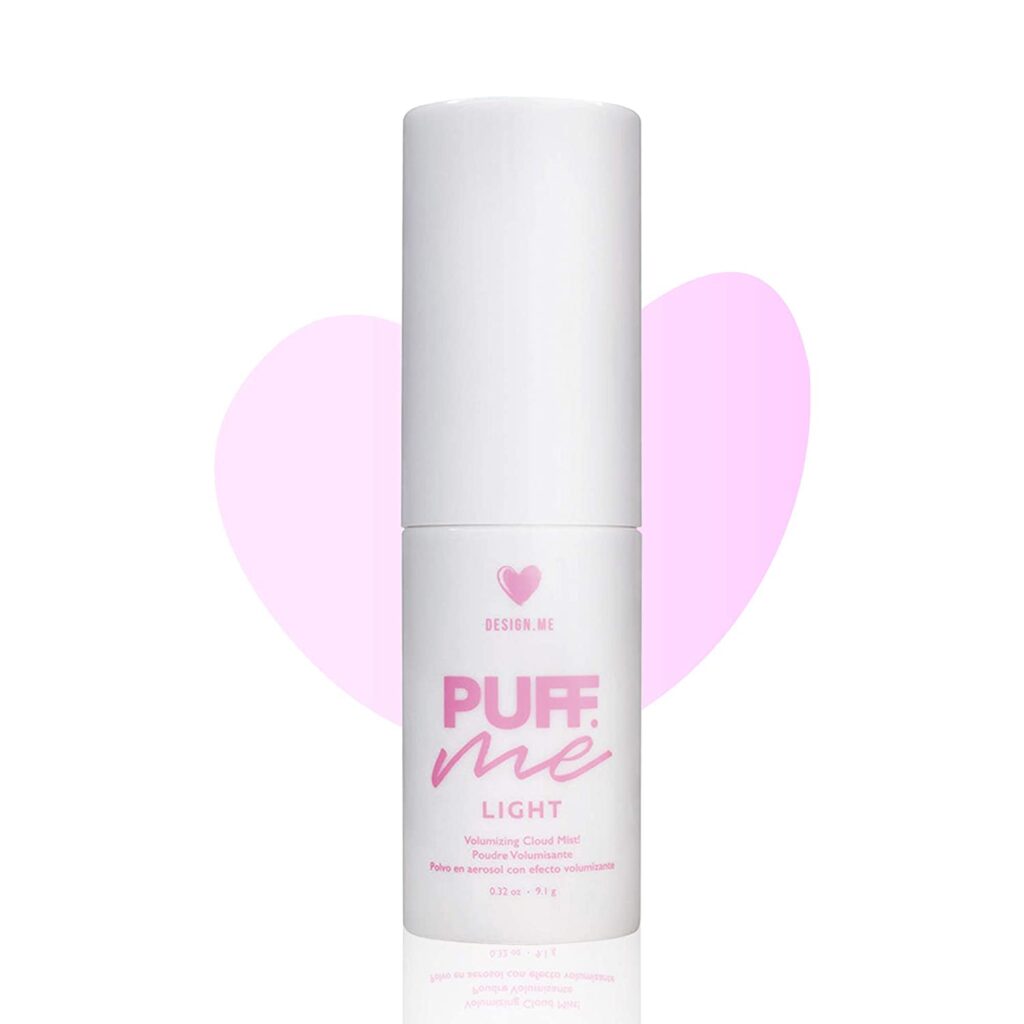 For those who want serious volume and results, this is the product to purchase. Not only does it come in a lighter version than the original puff powder that the company made, but it's also really simple to use.
With just a small amount, you can see drastic changes in the amount of volume and texture. It is truly one of the most rewarding products for those looking for instant results, and it is perfect for the texture addicts!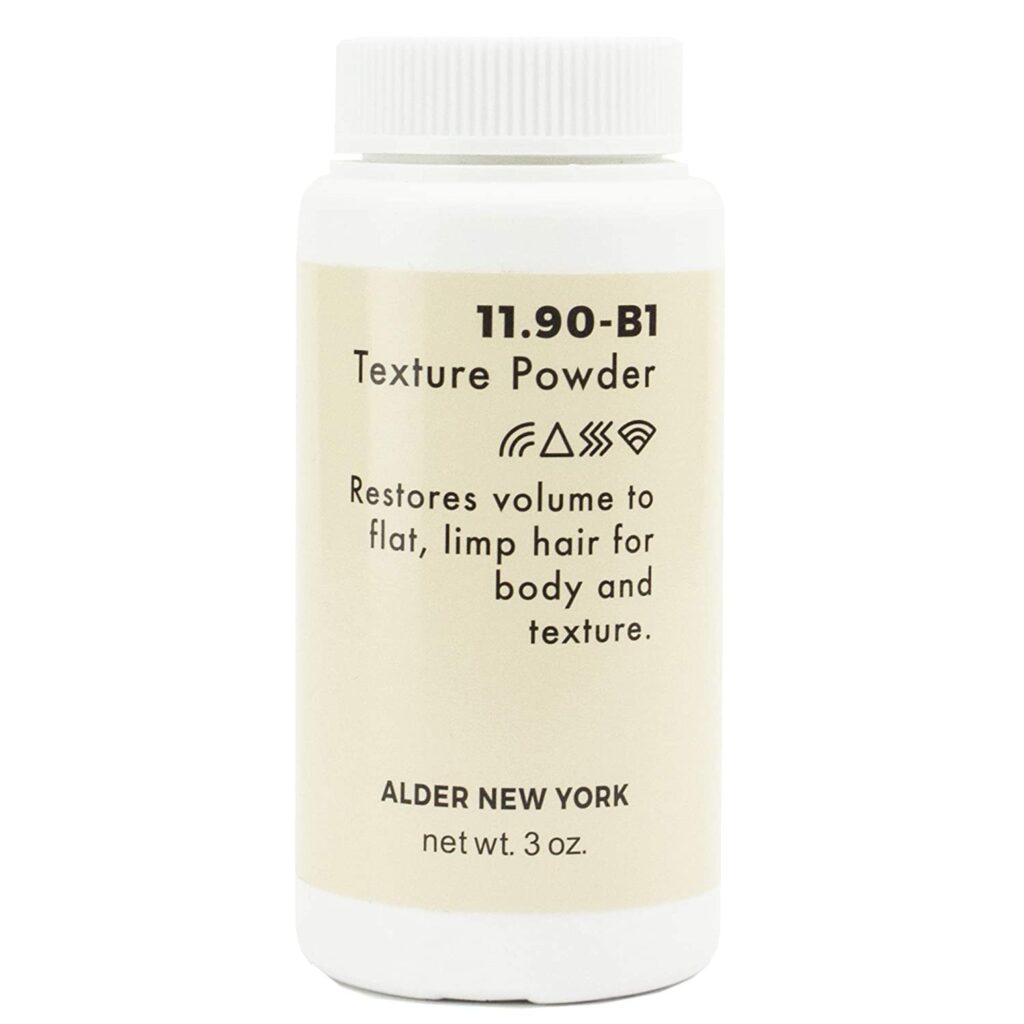 Looking for a clean product for your hair? Alder New York is one of my favorites. It's made to be healthy for your hair and for your body. There are no bad ingredients, and everything is made to help you rather than harm your hair.
It is vegan and botanically created to be one of the most sustainable items you have in your collection! With all of these benefits, it is still only $27 per bottle, which is a steal for the benefits that you receive when you purchase this item.
Hair powder is a great product to add into your lineup of tools for all your hair needs. No matter what you choose, there are so many options for all hair types. Which hair products are crucial to your beauty routine? What are your picks for the best hair volume powders?
Before styling your hair comes drying your hair. Check out the 5 best quiet hair driers here! Not into blow drying your hair? Use these air drying tips!