Should you use purple shampoo on dry hair? Many people are saying yes but here's a little secret – no, you shouldn't!
Anyone with blonde hair knows how hard it can be to keep your hair a perfect blonde that's not brassy. You leave the salon with gorgeous cool blonde only to realize it's looking a bit more yellow and brassy just a few weeks later.
Thankfully there's products like purple shampoo to keep your hair looking fresh! We've all likely used purple shampoo on wet shampoo but what about purple shampoo on dry hair?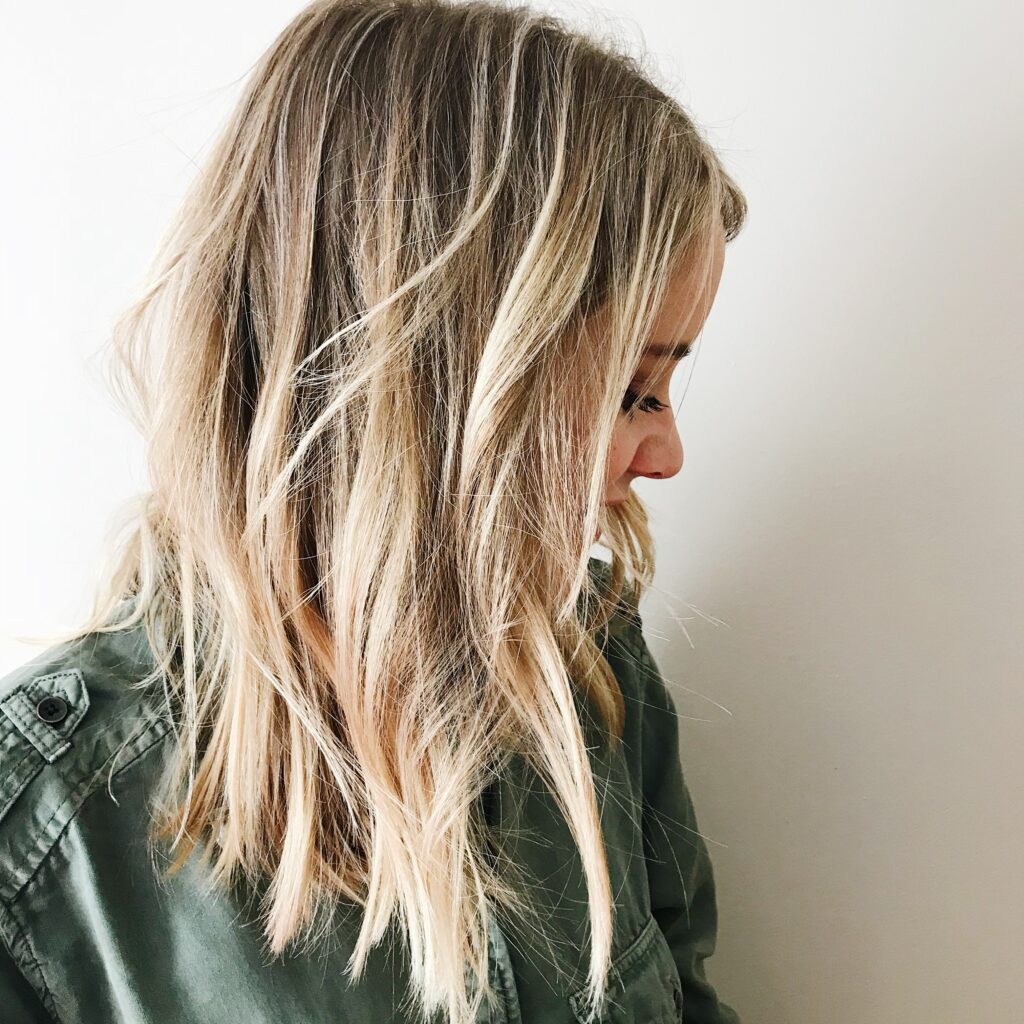 There's been a hack going around that you should use purple shampoo on dry hair but is that smart? Will your hair end up looking like you just left the salon like the girl on TikTok promises? Or will you have a different result?
Today let's dig into this hack.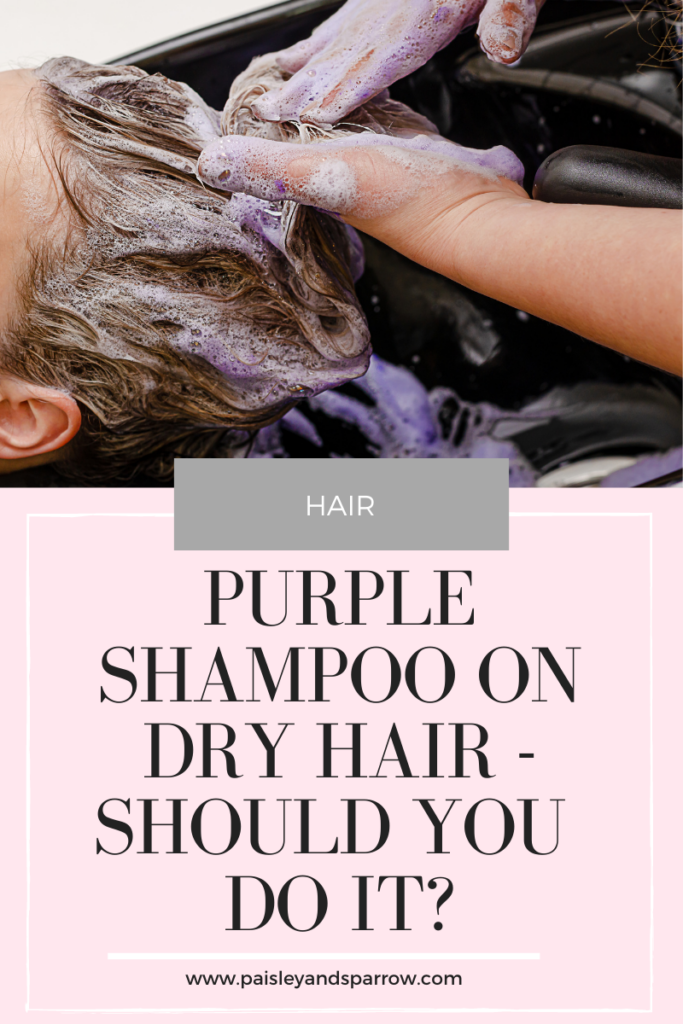 This post may include affiliate links which means I may earn a small commission if you shop using the links below at no additional cost to you. Paisley + Sparrow is a participant in the Amazon Services LLC Associates Program. Thanks so much for supporting me and this blog!
Can you use purple shampoo on dry hair?
The short answer is you can, but you shouldn't! You're using purple shampoo to fix your color but your hair may actually end up looking worse than before you used it.
If you use purple shampoo on dry hair, it likely won't be distributed evenly on your hair since your hair has different porosity levels. This basically means that your hair will absorb the purple shampoo differently depending on how porous each strand is.
Oftentimes the ends are more damaged and dry meaning they have high porosity levels and will absorb more of the purple shampoo. This will cause your color to look uneven and blotchy.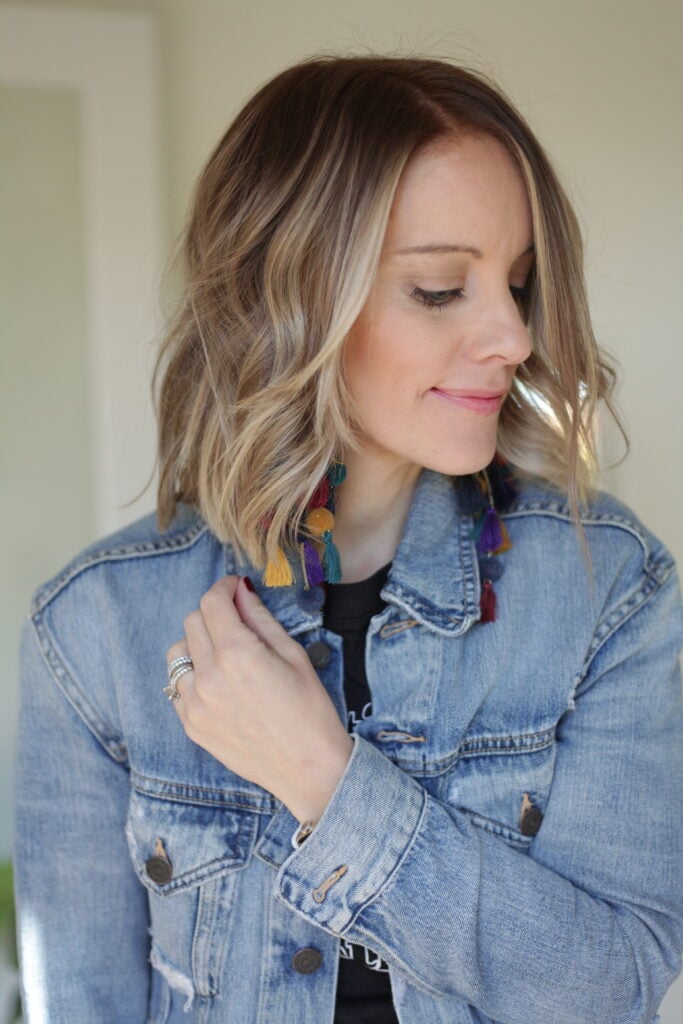 How does purple shampoo work?
You're likely wondering how purple shampoo even works. Valid question! Purple shampoo itself has a purple tint. You'll see this the minute you squeeze it into your hand.
This purple tint, when applied to your hair, will neutralize any shades of yellow or orange tones that is causing your blonde hair to look brassy. These yellow shades can be cause by a variety of different things – minerals in your water, chlorine, even UV rays from the sun!
You may still be wondering – but why purple? This all goes back to the color wheel you learned about in elementary school! Yellow is opposite of purple, meaning that the purple will counteract and neutralize yellow tones.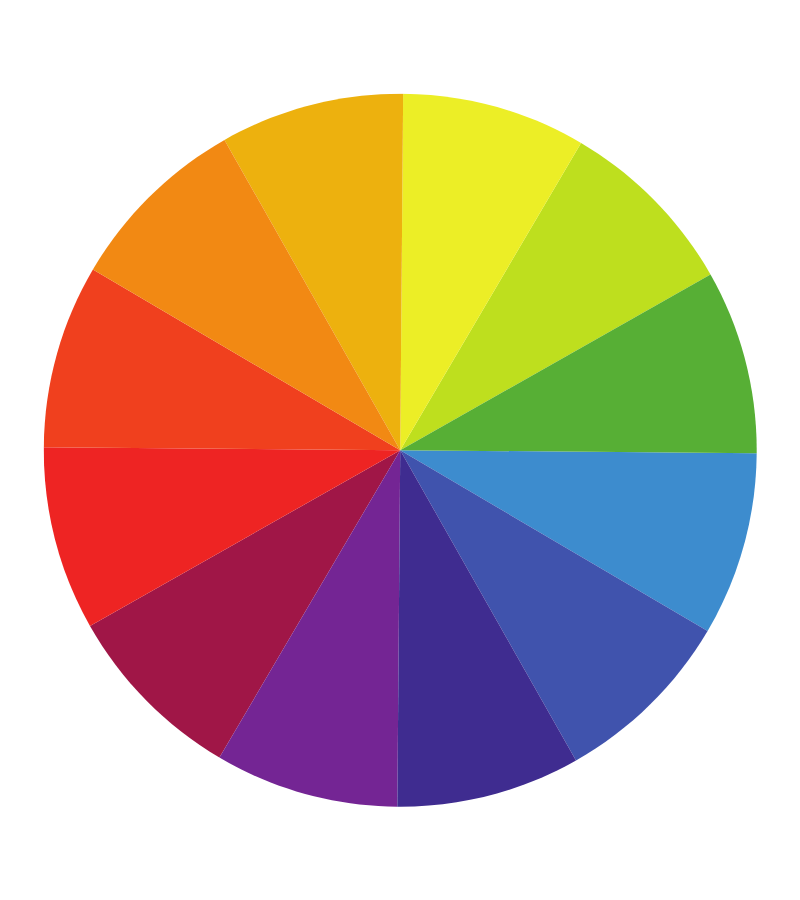 What happens when you put purple shampoo on dry hair?
Many people are saying it will quickly remove any of the yellow or gold tones from your hair rather than using it on wet hair. And while this may be true, your end result will likely be a blotchy, uneven mess rather than beautiful blonde hair.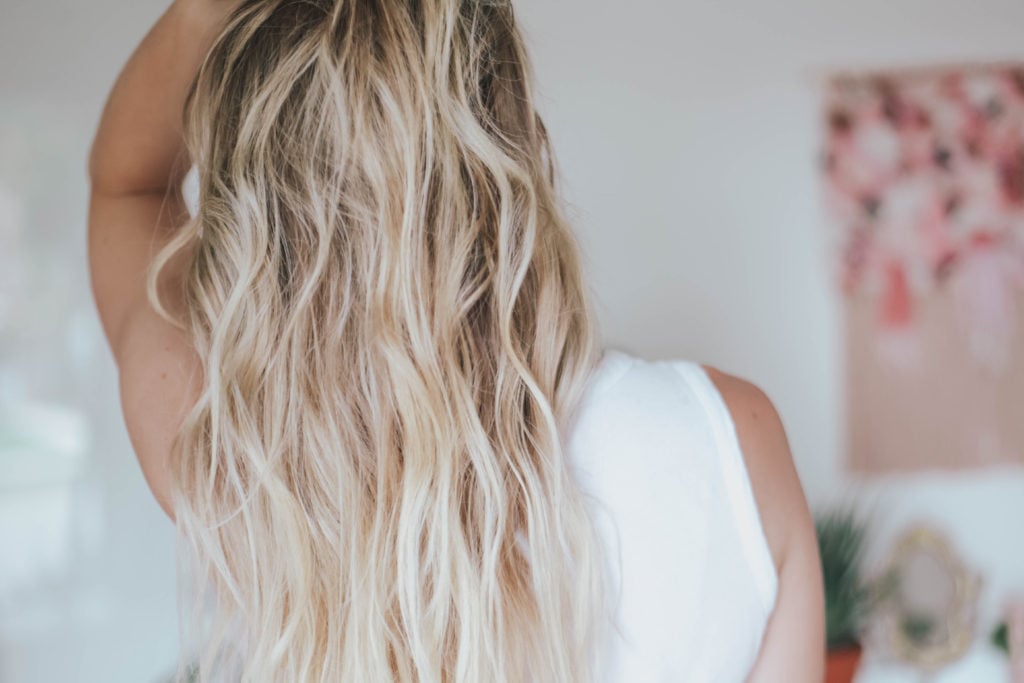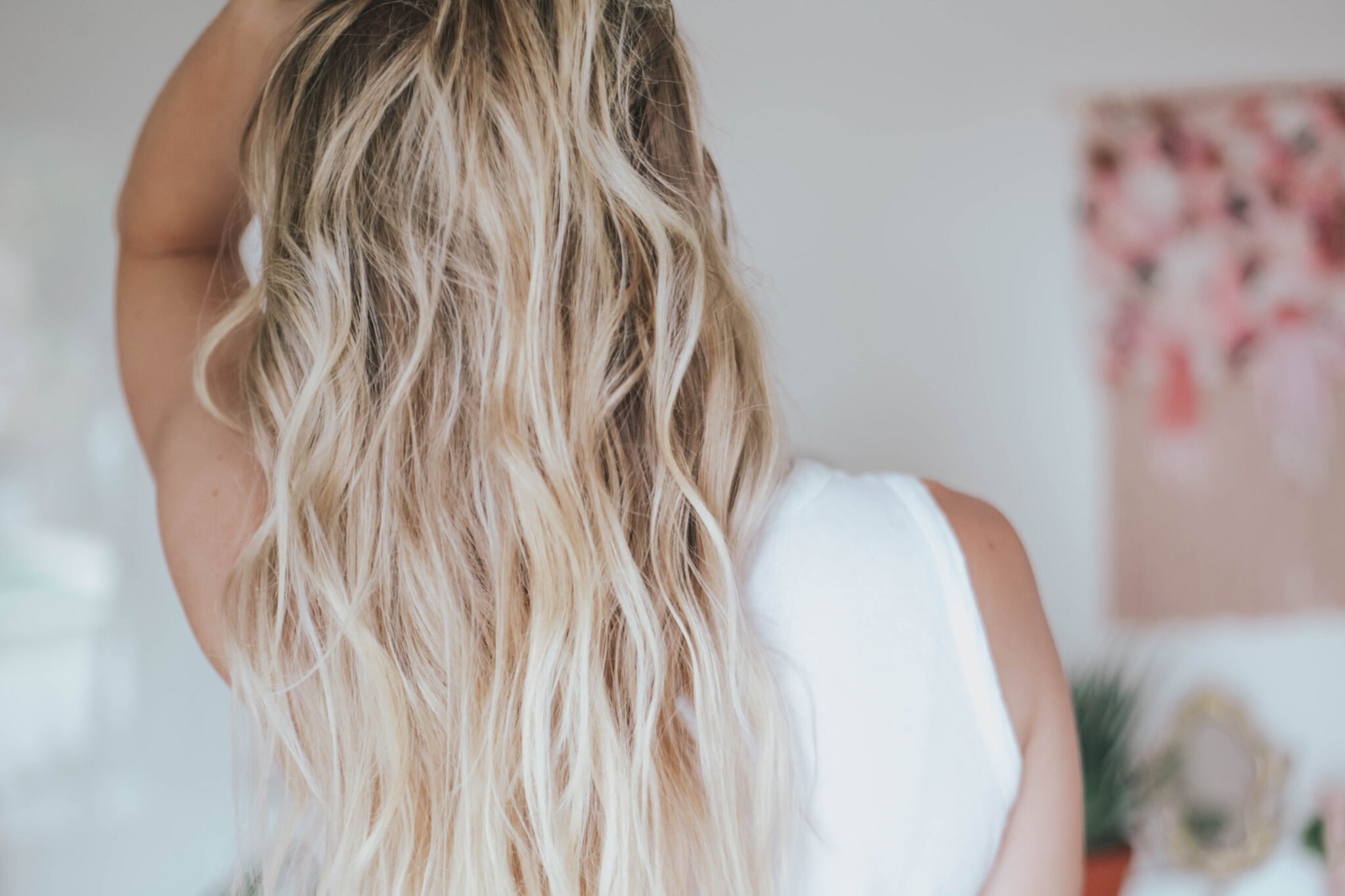 How should you use purple shampoo?
The best way to use purple shampoo is by following the directions on your shampoo's bottle and that typically says to start with wet hair!
Be sure to fully soak your hair from roots to ends. Some stylists even recommend putting a little conditioner on the ends since those are the most porous and will soak in the purple shampoo the most.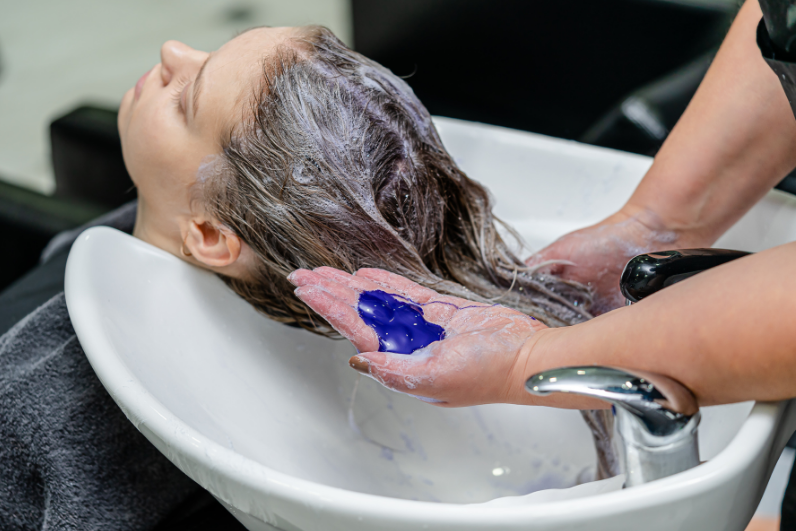 Don't leave it on your hair too long since that can cause a purple hue to linger on your hair (if that happens, don't fret – use a clarifying shampoo and it should help it come out quickly).
Rather than putting the purple shampoo in back and forth and sudsing it up like a regular shampoo, many stylists recommend put it in like you would styling product. Raking the purple shampoo will ensure that it gets distributed to all part of your hair.
Purple Shampoo Options
If you're looking to use purple shampoo (not on dry hair!), here are some great options to take out any brassy shades out of it.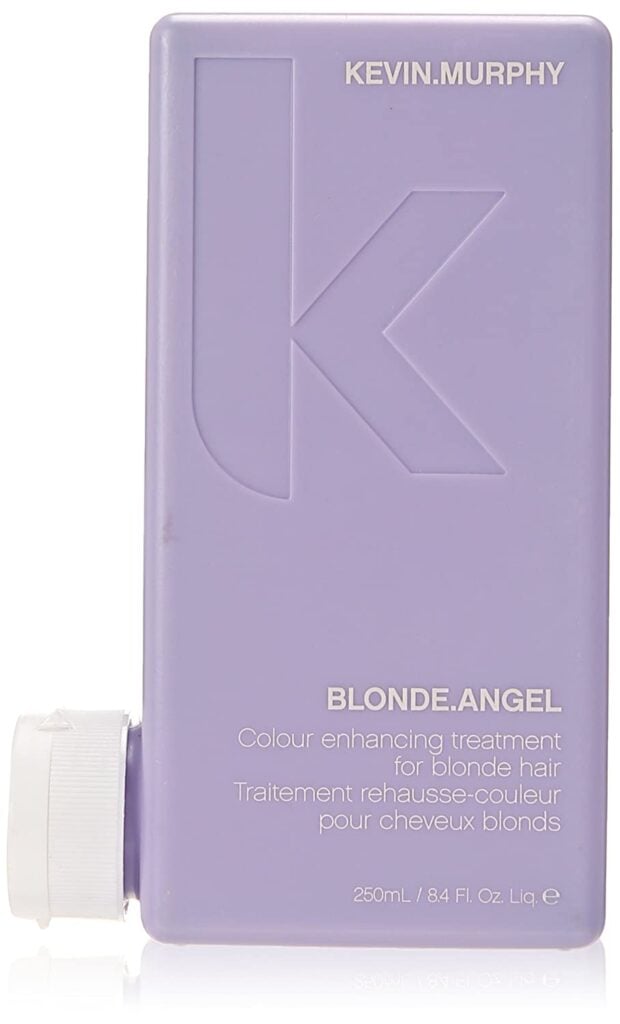 This is what I personally use that came recommended by my hairstylist. It's formulated with vitamins, antioxidants and omega fatty acids to not only keep your hair color perfect but also de-frizz, soften and reduce breakage.

Kristin Ess is well loved by celebrities (she does Lauren Conrad's hair!) so this has been a fan favorite for a while! It's sulfate free, restores shine and is also great for brunettes!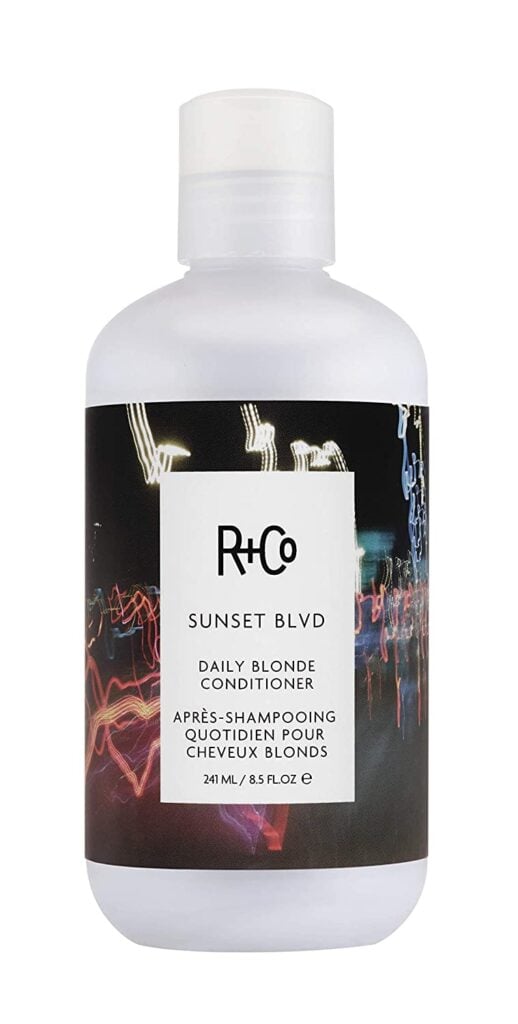 Works great for blonde and grey hair leaving sparkling, soft hair! This purple shampoo is vegan and cruelty-free.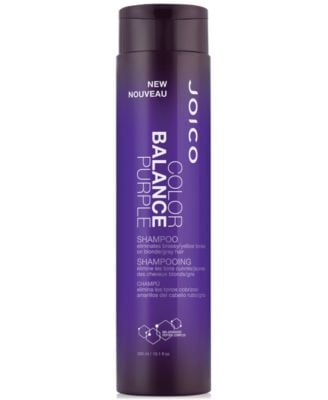 This a favorite on Amazon with over 6,000 great reviews! It repairs and protects your color-treated hair all while cleaning your hair and maintaining the perfect blonde or grey!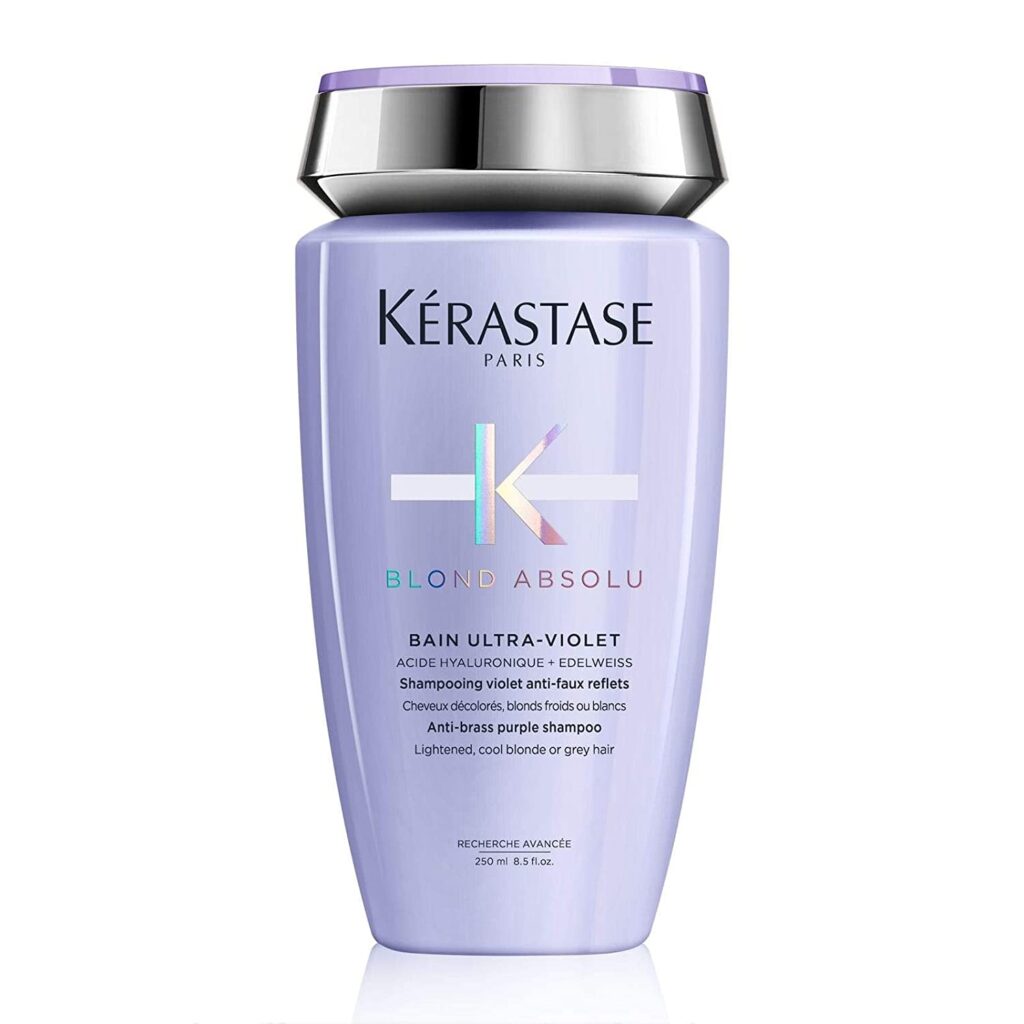 Kerastase created this purple shampoo with extra hydration in mind! It has moisturizing hyaluoronic acid which strengthens your hair and the purple will keep the brassiness at bay.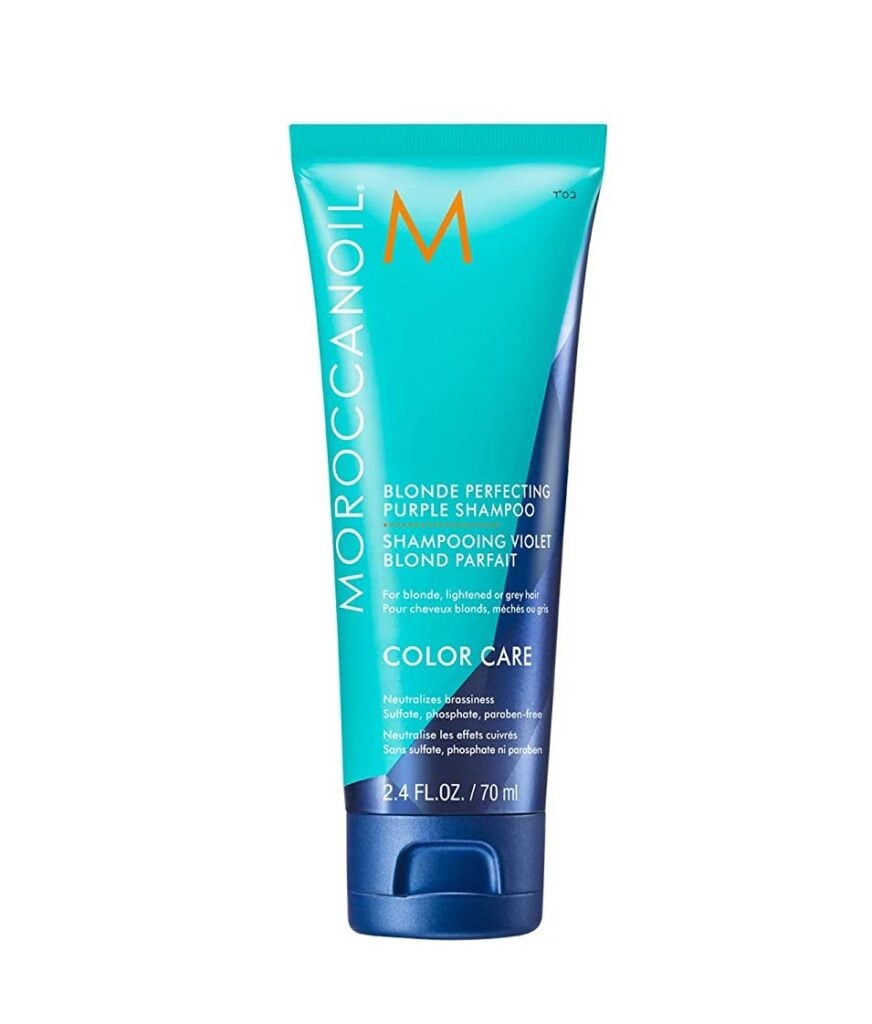 This one gets over 1,000 reviews on Sephora! It's great for all hair types and textures and is a great option for blondes, brunettes and greys!
So the next time you go to put purple shampoo on dry hair, remember this post! Take a bit extra time and do it the way it's intended so you keep your hair looking fresh and beautiful!
FAQ
How often should purple shampoo be used?
This will depend a bit on you and your hair color but start by using it once a week to begin with. If you still have brassy hair, increase it!
How long should you leave purple shampoo in?
This depends on the shampoo that you purchased and also how brassy your hair is! Always check the bottle to see what they recommend. Many recommend starting around 2-3 minutes. The longer you leave it in, the bigger difference it can make.

However, if your purple shampoo is very pigmented, you may only need a few minutes, even if your hair is super brassy! A very potent purple shampoo left in for too long can turn your hair ashy.
What happens if I leave my purple shampoo in too long?
If you leave your purple shampoo in too long and your hair now has a purple hue, simply wash your hair with a good clarifying shampoo! This will help take away the purple.
Now that you know how to properly use purple shampoo, do you know the right way to use dry shampoo? These 6 expert dry shampoo tips will show you exactly how to use dry shampoo and likely a new way or two to use it!
Need a new curling iron? Check out my favorite curling irons for long hair!