It's clear to see that in recent years, the beauty industry as a whole has seen some massive changes. Gone are the days where companies could simply fly under the radar with their harmful chemicals and ingredients.
Consumers are becoming more and more educated on the product they're using, and the industry is finally taking note.
The past few years have seen a dramatic rise in organic and natural brands offering everything from cosmetics to haircare. In fact, new brands seem to be popping up every day!
While this is great news for lovers of natural beauty, it does create another problem: how do we sort out the "good stuff" from the bad?
In this post, I'll be talking about some of the best non-toxic shampoos and natural products from an ever-evolving industry: haircare.
Why Non-Toxic Shampoo?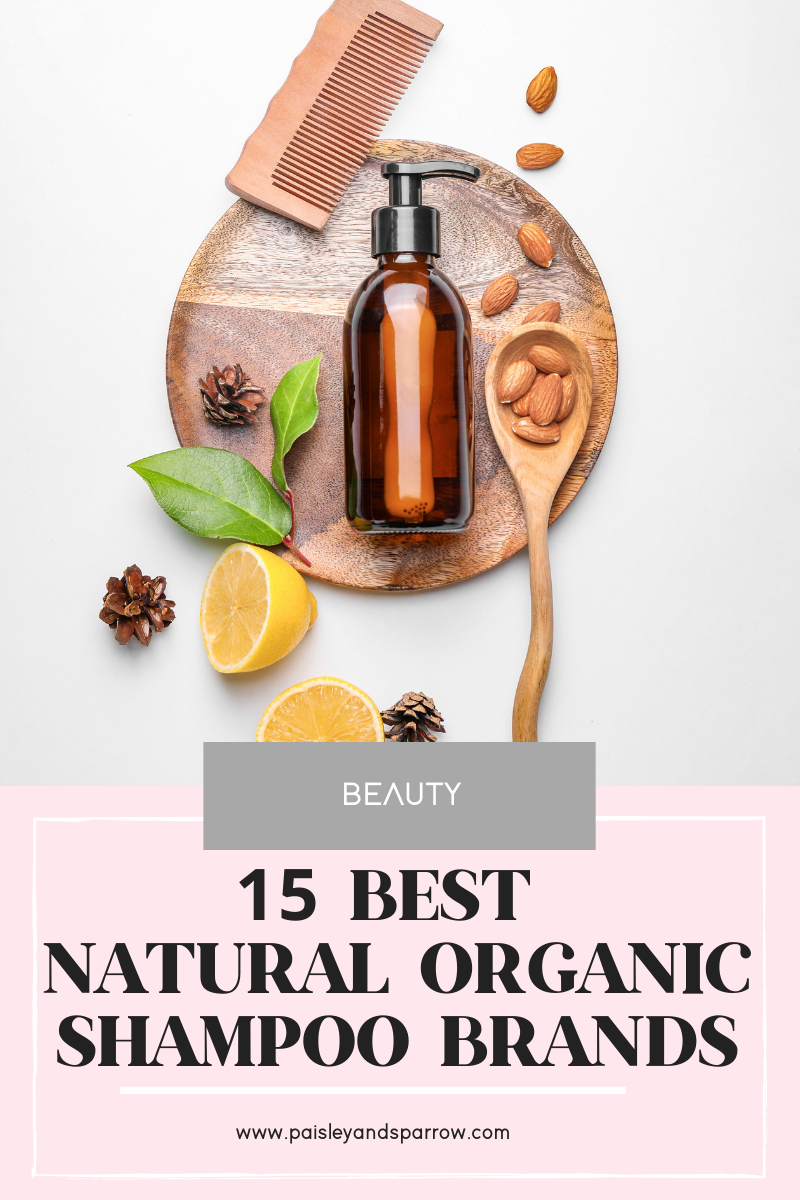 This post may include affiliate links which means I may earn a small commission if you shop using the links below at no additional cost to you. Paisley + Sparrow is a participant in the Amazon Services LLC Associates Program.
Undoubtedly, your hair is one of the most important factors when it comes to your overall appearance. Not only does it frame your face and complete your beauty look, but it's also a part of the body that can sometimes go neglected.
Just as you make sure to trim your nails and brush your teeth, your hair should be properly nourished and cared for. Unfortunately, the shampoo brands you use every day could be causing more harm than good in this respect.
While many popular haircare brands are filled with harmful sulfates, dyes, parabens, and toxins, there are plenty of solutions available.
More and more natural haircare brands are taking center stage in the beauty industry and offering products with the same nourishing, strengthening, and volumizing benefits, but without any of these harmful, harsh chemicals and toxins. And the best part is that there's something for everyone!
15 Best Natural Organic Shampoo Brands
I'm going to share 15 different organic shampoo options for all hair types to incorporate into your beauty routine!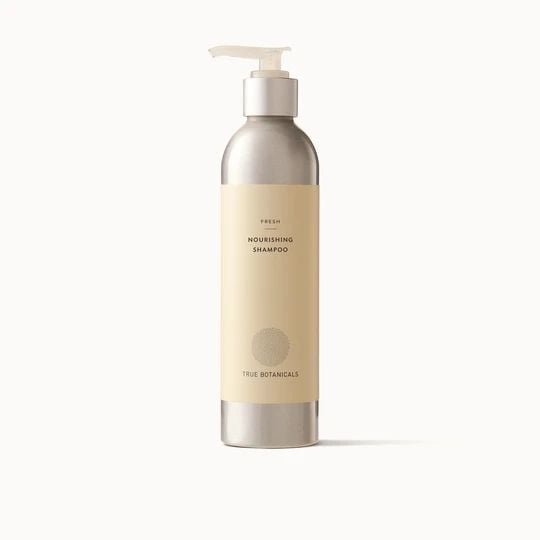 Possibly the most well-known brand on our list, True Botanicals is a brand that's proven itself to be a leader in natural haircare. Backed by research from some of the most prestigious universities in the world, this brand is all about creating effective products from the best possible ingredients.
From development and production to packaging and shipping, this brand takes every opportunity possible to reduce waste, shrink their environmental footprint, and stay toxin-free.
Beloved by celebrities such as Olivia Wilde and Laura Dern, one of True Botanicals most popular products is their Nourishing Shampoo. Green tea oil, meadowfoam seed oil, and aloe leaf extract are just a few of the powerful ingredients that go into this highly-rated shampoo, giving you a rich wash and lather that won't strip away natural oils.
It's especially good for those with damaged or dry hair.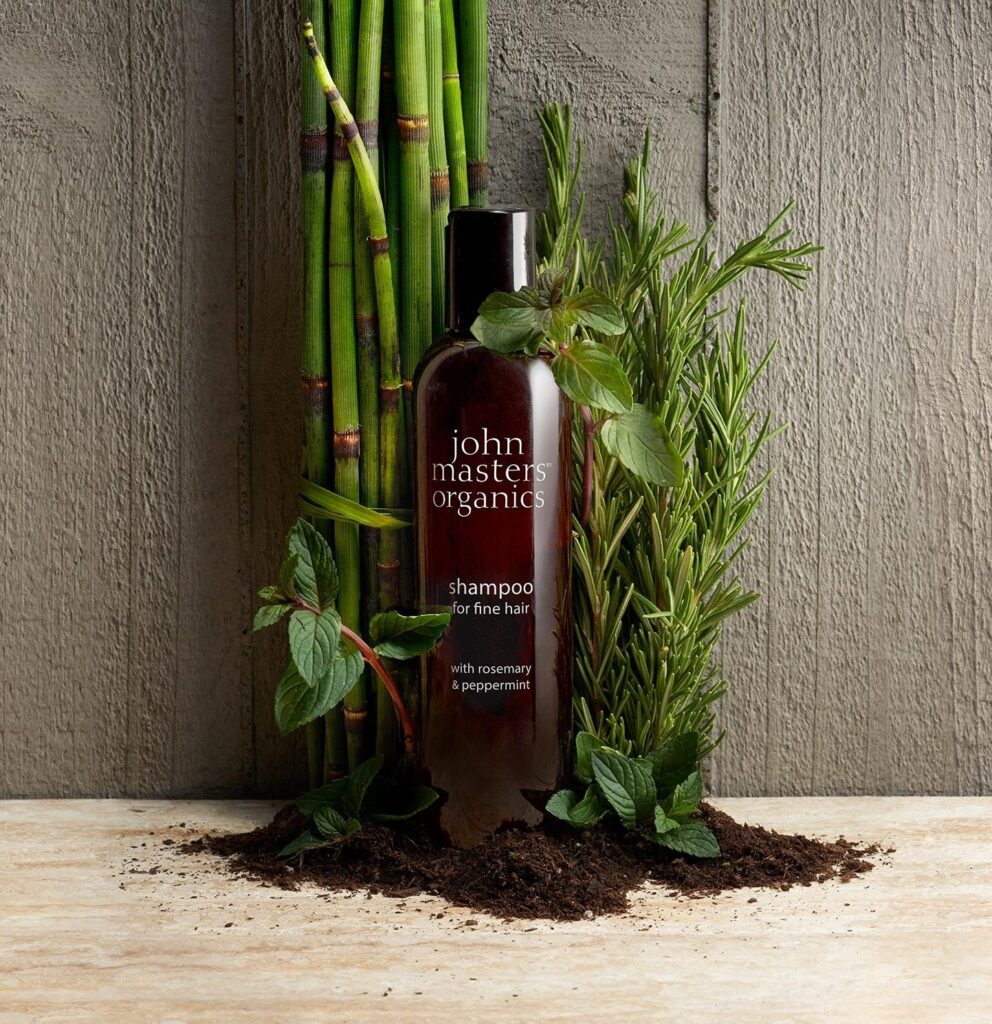 Created by one of New York's top hairstylists, John Masters Organics has been one of the leaders in the clean beauty sphere for many years.
With all products being formulated from at least 70% organic content, this is a brand that truly believes in the power of natural organic ingredients and the importance of going non-toxic.
Many of John Masters' products are even FDA Certified Organic, meaning they contain 95% organically produced ingredients. It doesn't get much better than that!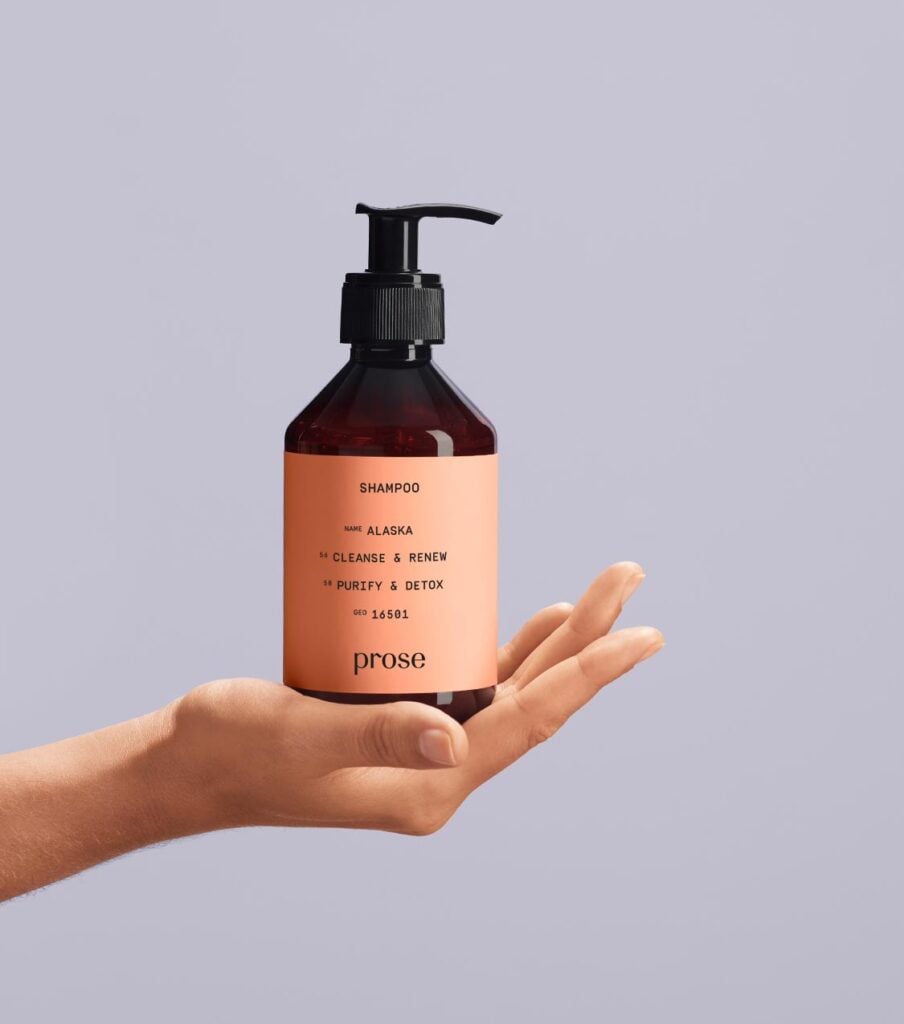 From hairstylists to everyday consumers, Prose is a unique brand that's adored by almost all lovers of clean beauty. What sets Prose apart from its competitors is the ability to create custom formulas that are perfectly suited to your hair type.
When you first visit Prose's website, you'll be directed to take a quiz that will tailor the perfect set of hair products for you. This takes into account every detail from hair thickness, density, and oiliness to your location and how the environment there affects your hair.
While this brand is quite pricey, running at roughly $100 for your shampoo, conditioner and hair mask, Prose is a must-try for natural hair care enthusiasts. They even have other products like dry shampoo, hair oil and curl cream for you curly hair girls!
*Read this for all my dry shampoo tips and tricks!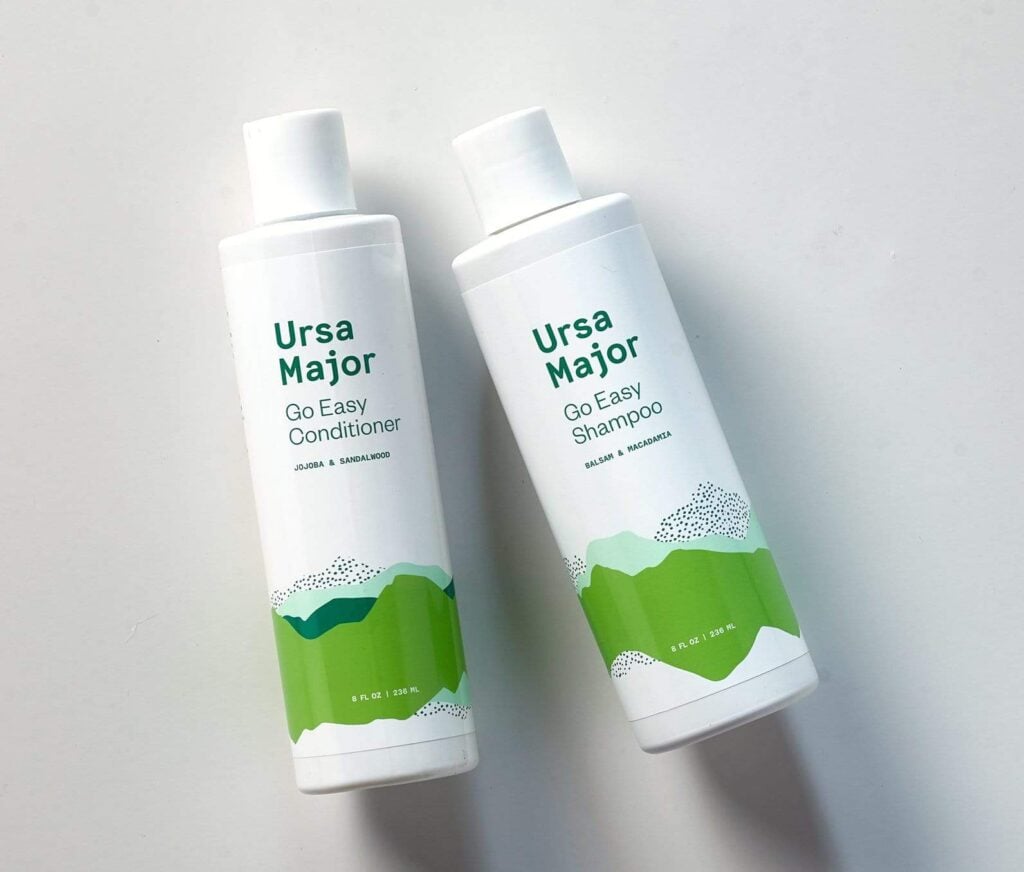 After moving from New York City to the mountains of Vermont, Oliver and Emily instantly noticed the effects of simplified living and being amongst nature. This new lifestyle soon inspired them to capture their Vermont experience in their natural beauty brand, Ursa Major.
As a brand, Ursa Major is no-frills. These plant-based products are pure, powerful, and effective, perfect for those with busy lives who can't be bothered with a multi-step routine.
Their most popular shampoo, the Go Easy Shampoo, is a gender-neutral shampoo that's designed to lightly condition and thoroughly clean the hair. It also has delicious-smelling ingredients like macadamia, coconut-derived surfactants, and bergamot.
Founded by Israeli hairstylist Mordechai Alvow, Yarok has made it their mission to provide the best scalp-nourishing products with the least amount of environmental impact.
Using organic essential oils and a blend of all-natural botanicals, Yarok's products provide a nourishing and relaxing experience every time you use them. The Feed Your Volume Shampoo is a fan-favorite of the brand! It has a formula of herbs, flowers, vitamins, minerals, and essential oils that naturally plump flat hair.
6. Best for Color-Treated Hair: Madison Reed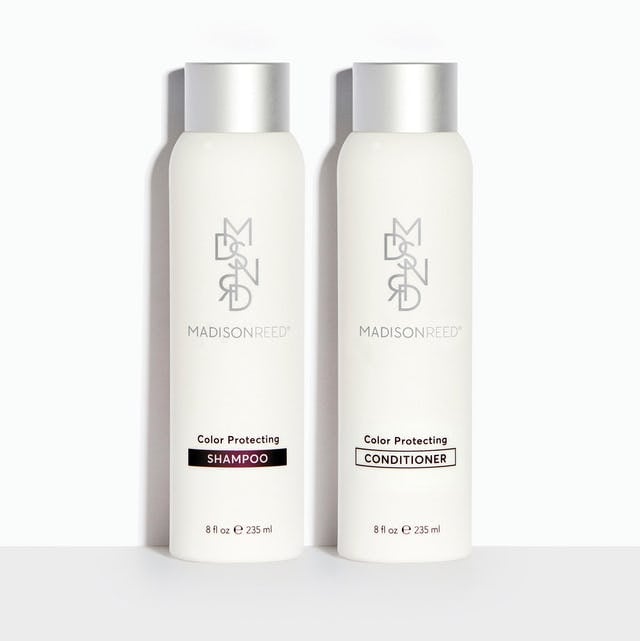 Madison Reed is without a doubt one of the great innovators of the natural hair care world. Known for their ammonia-free, non-toxic hair dye formulas, this brand also offers a great natural Color-Protecting Shampoo. This product is completely free of sulfates, parabens, phthalates, and gluten, making it a perfect natural option for those with color-treated hair.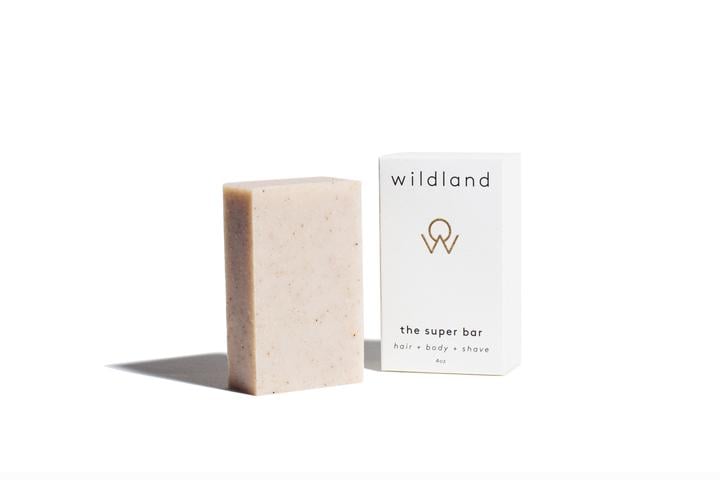 If minimalism is your thing, then Wildland Organics may be the perfect option for you. Offering an extensive collection of organic wellness products, this brand is all about simplifying your life by reducing the number of beauty products you use.
One of Wildland Organics' most popular products is their innovative Super Bar. Created with organic and fair trade ingredients, this bar acts as both a shampoo and body wash. It allows you to reduce waste and streamline your shower routine.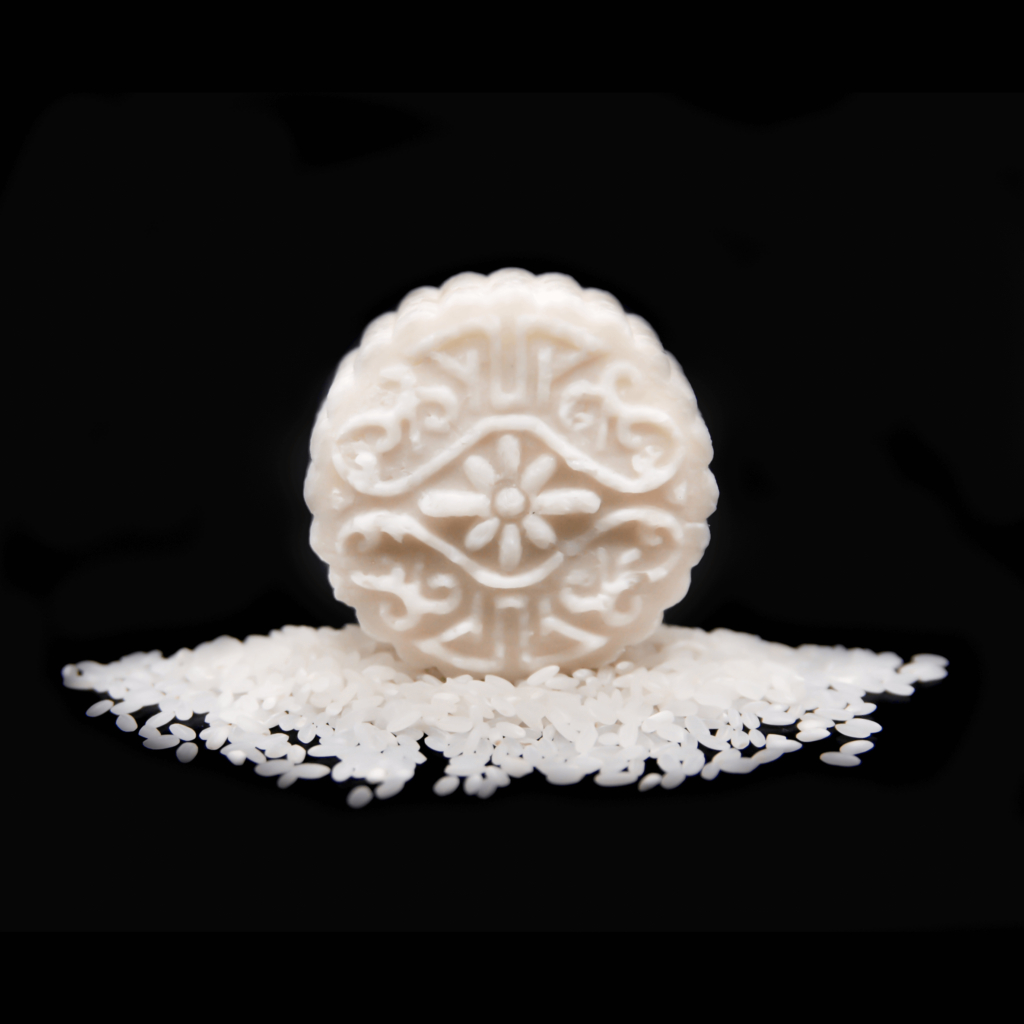 Viori is a brand with a unique and beautiful story. This brand was inspired by the women of the Red Yao tribe, a minority group in China and Vietnam. These women are known for their incredibly long, shiny, and healthy hair that's been considered sacred by the tribe for centuries.
Inspired by the tribe, Viori made it their mission to create a line of natural hair care products that celebrate and preserve their traditions. This brand works with Red Yao rice farmers to procure the best quality ingredients for their shampoo bars. The best part is they then give back to their villages. These zero-waste bars are crafted using the same ingredients the women have used for hundreds of years.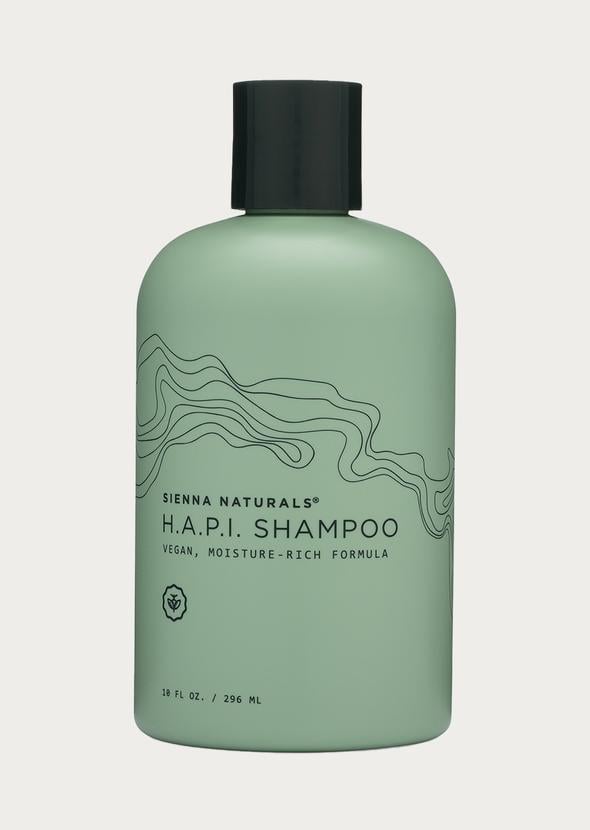 If you have textured hair, you're in luck! Sierra Naturals is a natural haircare brand centered around providing nourishment and scalp care to women with curly hair and textured hair.
The brand's best-selling H.A.P.I. Shampoo is designed to hydrate from root to tip, remove product build-up, and support hair growth. This shampoo is great for all curl patterns and created using ethically sourced, natural ingredients.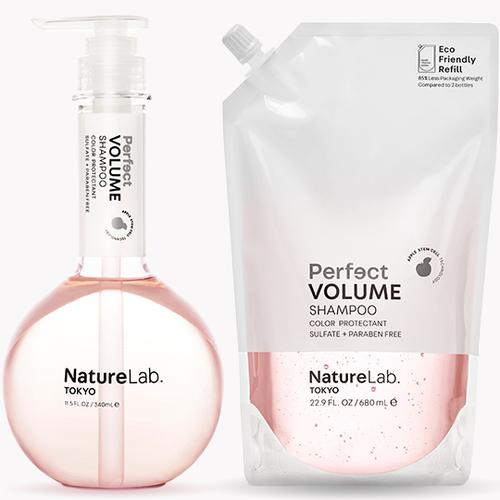 NatureLab Tokyo was created by Rosa Tagaki as a way to combine traditional Japanese beauty rituals with modern-day clean beauty technology. Rosa's team of expert scientists and chemists use proven research and naturally-derived ingredients to create cutting-edge products that are great for the hair and environment.
NatureLab Tokyo is known for their unique rounded bottles and eco-friendly refill pouches, resulting in less plastic waste. There's a shampoo for every hair type, so be sure to check out their full collection!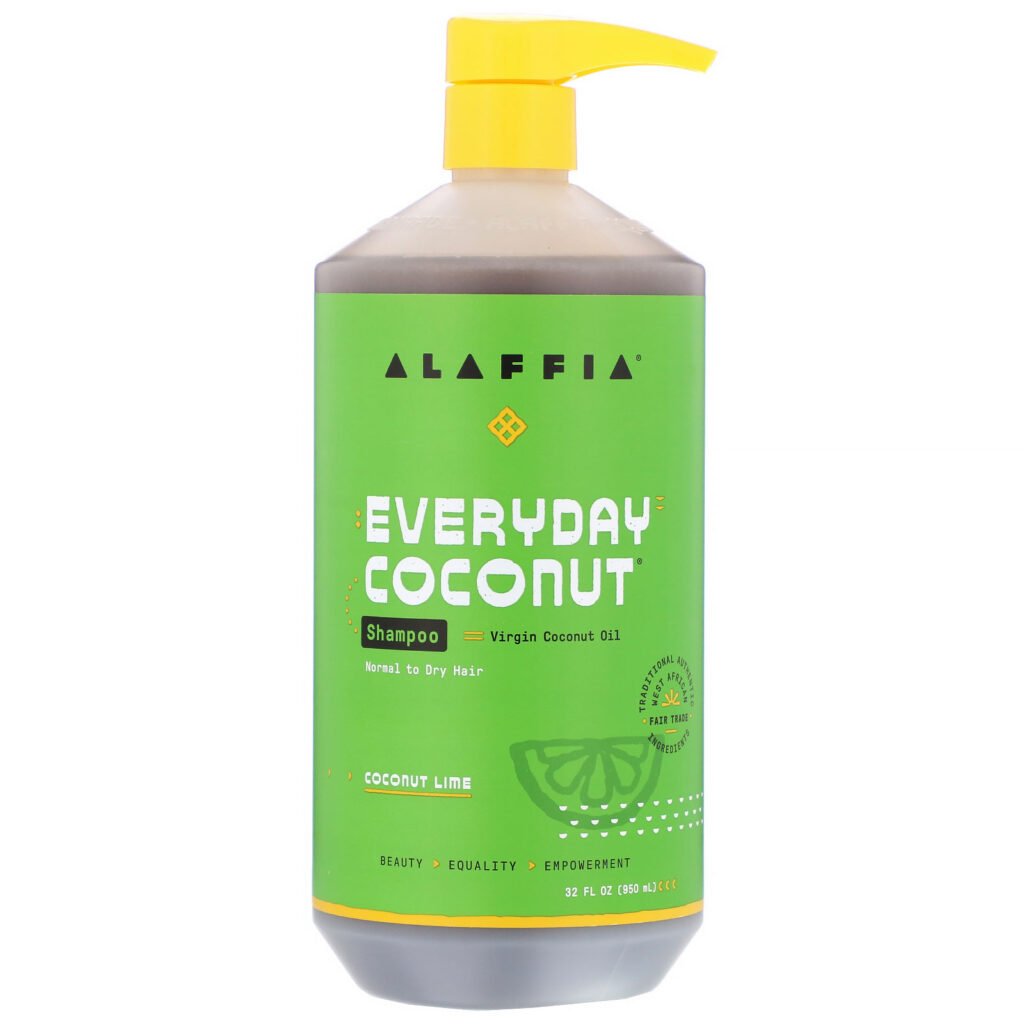 Alaffia began as a body care company but has since expanded their range to include natural hair care products. Founded in 1996, this brand was created as a way to bring luxurious clean beauty products to the world while supporting and growing African communities.
Alaffia prioritizes its employees just as much as their customers. Under fair wages and ethical working conditions, this brand creates products with fair trade, non-GMO, and African-indigenous ingredients that work wonders for the hair and scalp.
Alaffia shampoo is formulated using unrefined shea butter, shea leaf and virgin cocnut oil. Shop on Amazon!
12. Best Budget Option: Real Purity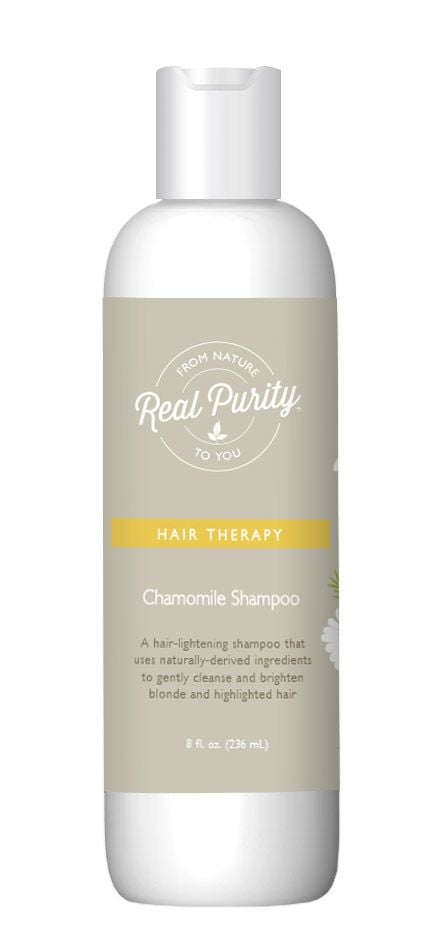 Founded in 1982, Real Purity is one of the first clean beauty brands to make their way onto the scene. So, naturally, they've had plenty of time to perfect and deliver amazing product formulas. With an average price of $15 for a bottle of their highly-rated shampoo, Real Purity is one of the most affordable natural haircare brands around.
Their Chamomile Shampoo is a great all-natural option for those with oily hair. Ingredients like aloe vera gel, lavender, and chamomile oil work to balance oil and create bright, shiny hair.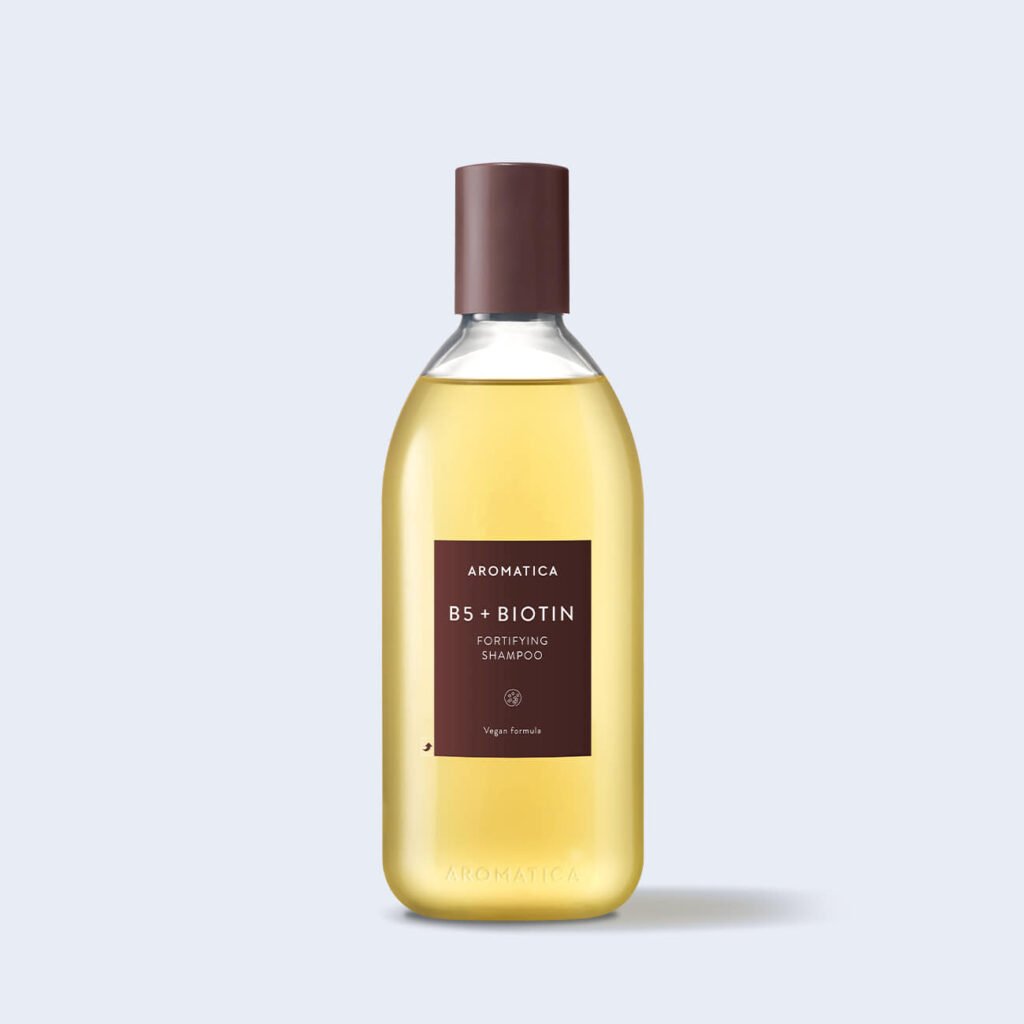 Korean beauty brand Aromatica is combining cutting-edge K-beauty technology with natural, clean ingredients to create products with the philosophy of "true botanical remedy".
The brand's holistic approach to beauty and health care results in products that are effective, environmentally safe, and great for sensitive scalps. They're passionate about preserving and restoring the planet.
Check out their Tea Tree Oil Shampoo that helps promote scalp health and has even been said to help prevent greasy hair!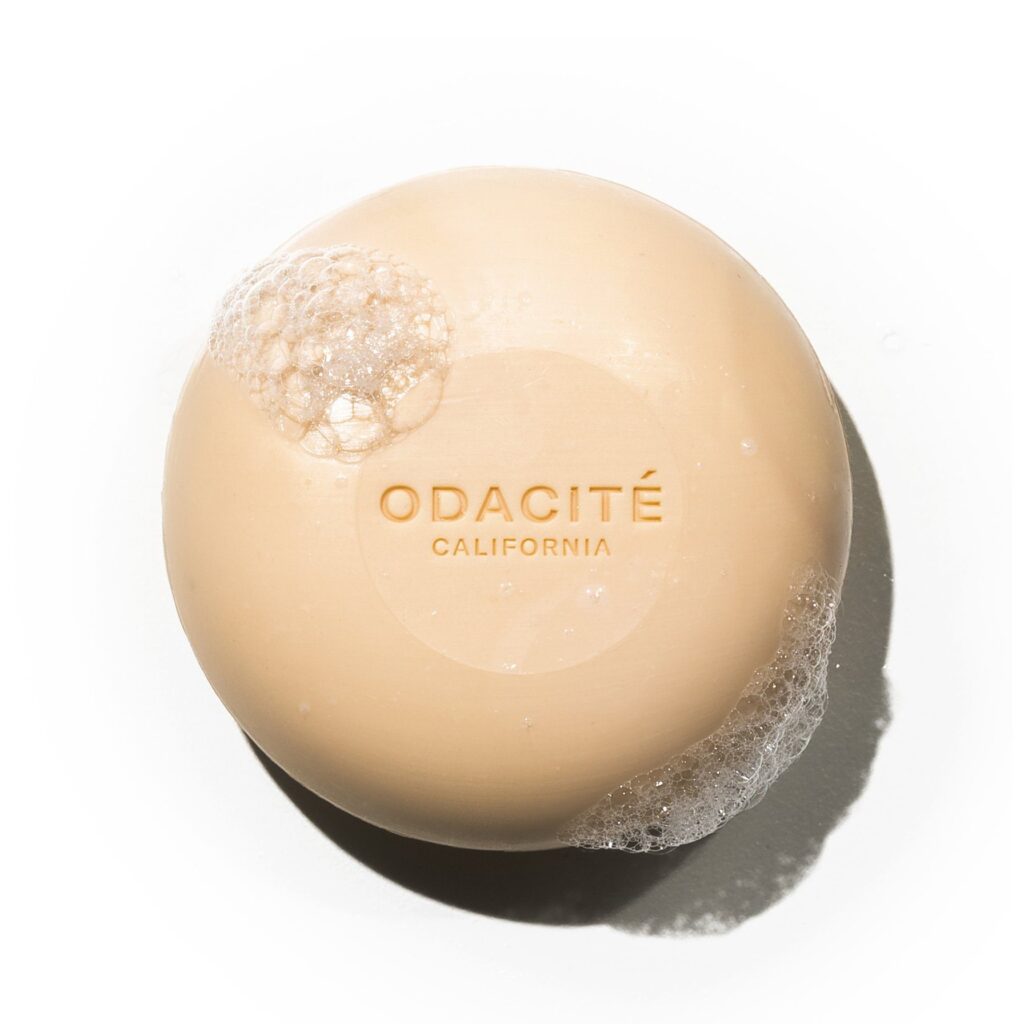 It's clear that shampoo and conditioner bars are quickly becoming a favorite of clean beauty enthusiasts. With minimal packaging and waste, these bars often last way longer than a standard shampoo while delivering amazing results.
Odacite's shampoo bar does exactly that. Their 552M Shampoo Bar is packed with ultra-nourishing ingredients like coconut oil, capuaçu butter, argan oil, and castor oil to restore moisture and leave soft, voluminous hair.
With plenty of research under their belt, clean beauty brands are paving the way to a reinvented beauty industry that prioritizes effective, natural, and non-toxic ingredients. Take your beauty routine to the next level by checking out some of our top picks for some of the best non-toxic shampoos.
So use up or toss out your traditional shampoos and check out one of these natural shampoo brands!
After washing your hair comes drying your hair. Check out the 5 best quiet hair driers here! Not into blow drying your hair? Use these air drying tips! Want alternatives to a regular dry shampoo? I have that too!