There are few things that make you feel more fabulous than a great hair day. When your hair is shiny, voluminous, and filled with bouncy curls, you feel like you're on top of the world. But it all begins with one tool: a curling iron.
There are hundreds of curling irons and wands on the market today, and it's easy to feel overwhelmed when looking for a new curling iron.
That choice becomes even more difficult when you have long hair, as you have to carefully consider barrel size, heat level, and more. But this list is here to help!
We'll be breaking down some of the most popular and talked-about irons out there and finding the best curling irons for long hair.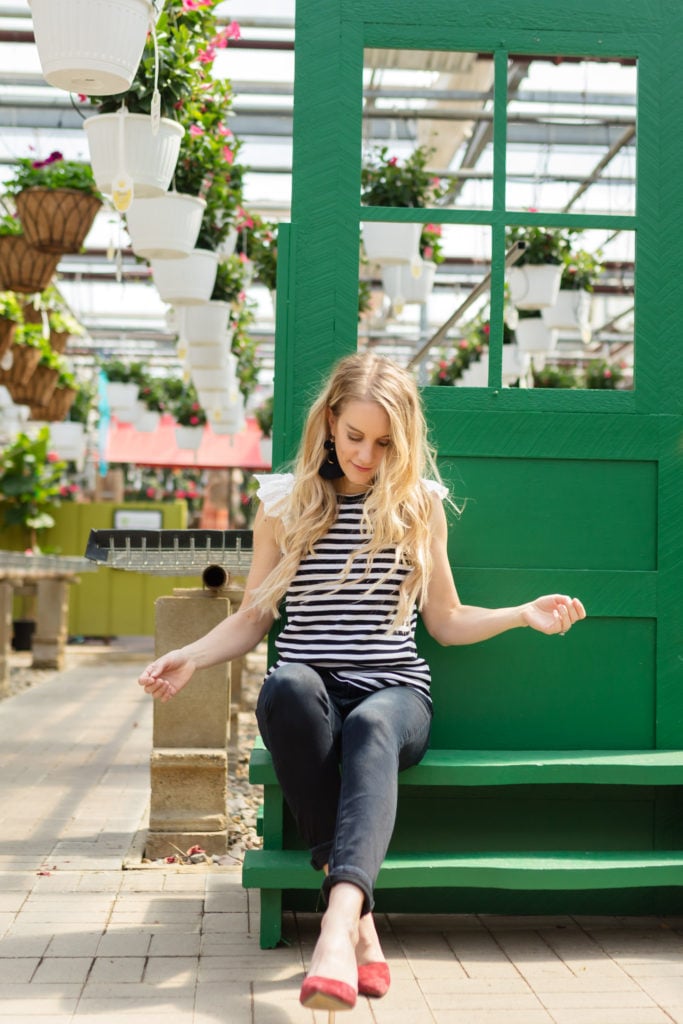 Details to Consider
When it comes to selecting the best curling iron for your needs, things are not "one size fits all." There are a few details you'll want to consider before making your final decision for your ideal curly hair look.
1. Barrel Size
The barrel size of your curling iron is one of the most important aspects to consider. After all, the size of the barrel will determine how your curls look.
Smaller barrels will result in more tightly wound, "doll-like" curls, while a larger barrel will create softer curls or loose waves. Thinking about what type of curl you're trying to achieve is a good starting place.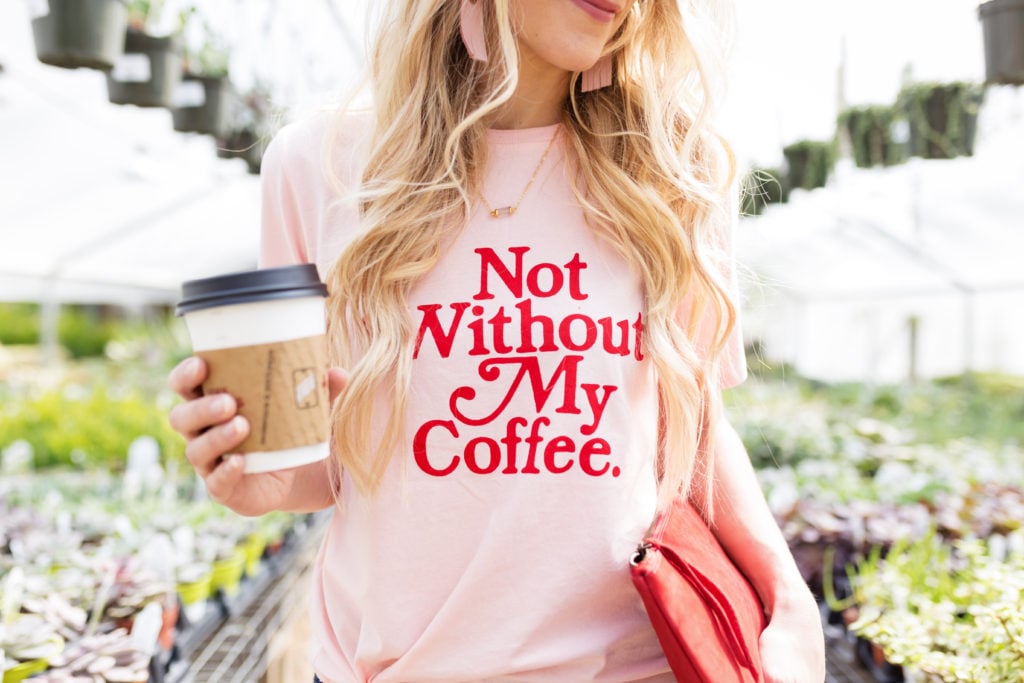 2. Wand vs. Clamp
Curling irons with clamps are considered the classic choice, but in recent decades, curling wands have become a much more popular choice. While it may seem like a small detail, this can actually make a big difference in the final product.
Curling irons with clamps offer heat from both directions, which can give you a longer-lasting and more pronounced curl. They're also more versatile, as they can be used in various ways. The only downside is that more heat equals more potential for hair damage.
Curling wands are usually considered much easier and quicker to use. Since there's no clamp, there's no risk of dents in the hair, and the product is less likely to cause heat damage. The only downside is that there's a much higher risk for burns.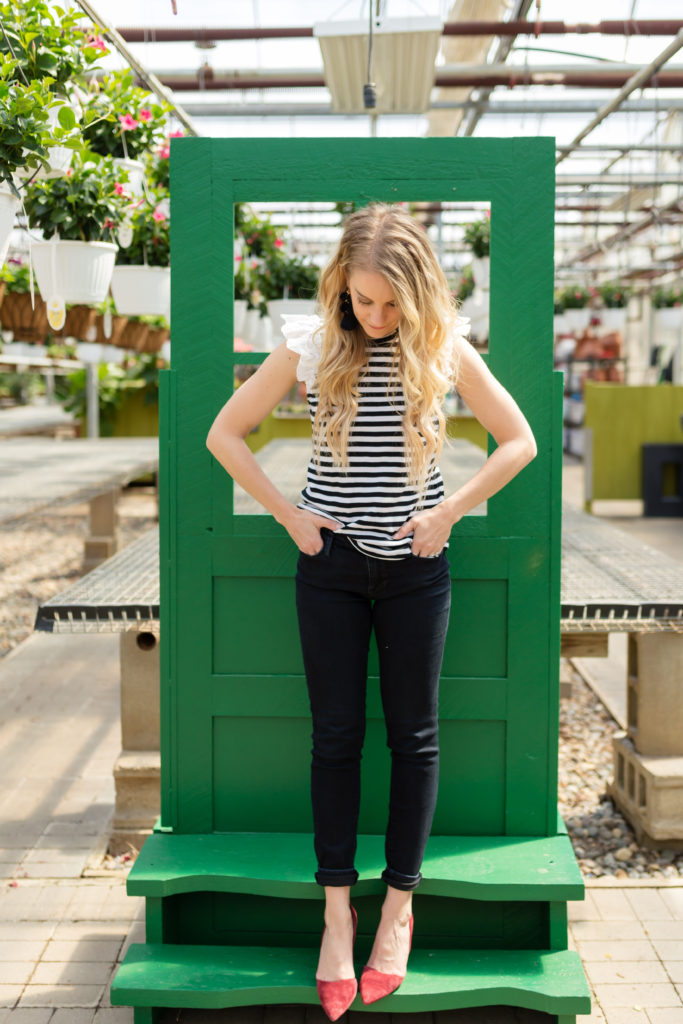 3. Heat Settings
Curling irons come in a variety of different temperature settings, and it's important to find one that will give the best results for your hair type. A high heat setting will set the curls better and make them last longer but can be very damaging to even coarse hair. Inversely, lower temperatures are great for fine hair but can take a long time to set curls on thicker hair.
4. Material
For the most part, you'll find yourself deciding between two different materials for your curling iron: ceramic or metal.
In general, a ceramic coating barrel offers gentler, more consistent heat. These are better for damage-prone or fine, thin hair but can be expensive.
As for metal barrels, they're much quicker to heat up and great for coarse, thick hair or hair that doesn't curl well. The downside for these is that there's an increased risk for damage.
7 Best Curling Irons for Long Hair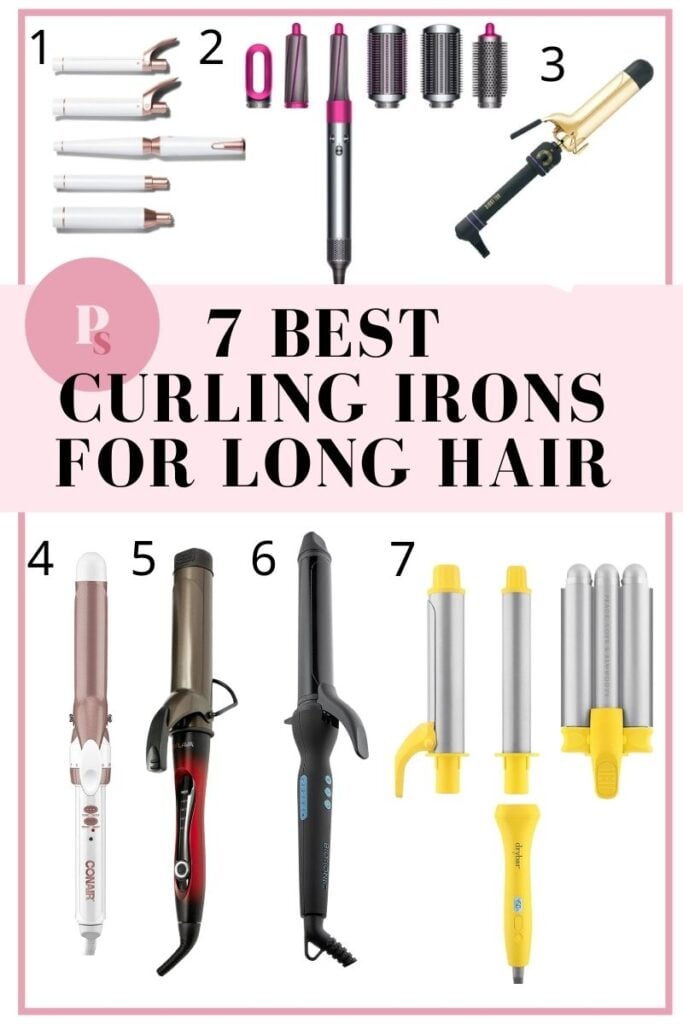 Paisley + Sparrow is a participant in the Amazon Services LLC Associates Program. This post may include affiliate links which means I may earn a small commission if you shop using the links below at no additional cost to you. 
T3 Convertible Collection Kit
One set, with every curl you can imagine. The Convertible Collection Kit features a five-piece set from our game-changing Convertible Collection. With one interchangeable base + five clip and wand barrels, the styling possibilities are truly endless.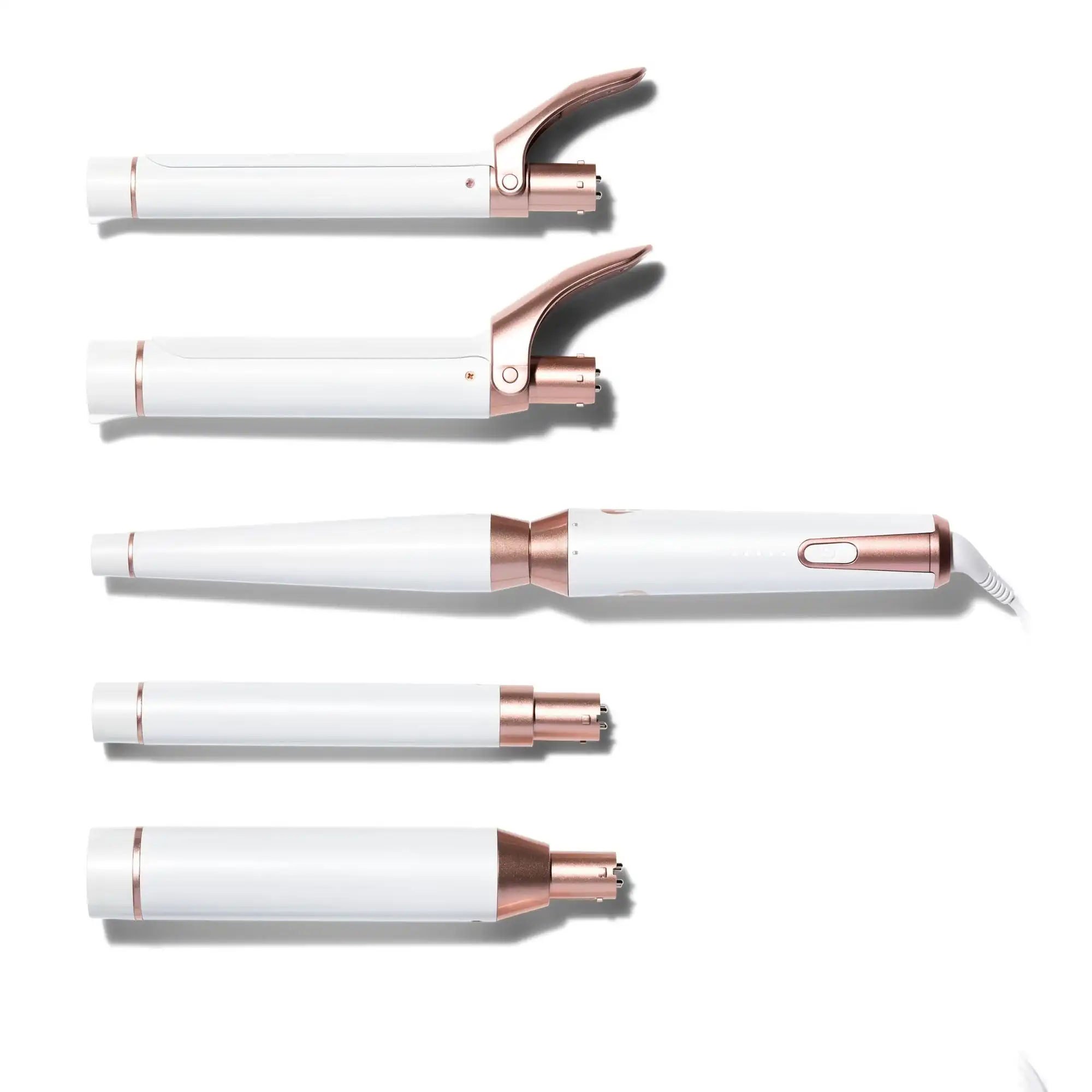 We earn a commission if you make a purchase, at no additional cost to you.
The brand T3 is considered an industry standard for hair tools, and their Convertible Curling Iron is no different. This great curling iron features custom blend ceramic barrels that allow the hair to glide smoothly over the surface and an easy-to-change attachment system.
T3's series of hair tools is highly praised by customers and professionals alike. I've owned this curling iron for years on both long and short hair and I love it! I highly recommend this one no matter your hair length.
Pros:
The five interchangeable barrels allow the iron to be transitioned from a curling iron to a curling wand with ease.
This iron features five adjustable heat settings, allowing you to change it depending on your hair type and/or what different look you're trying to achieve.
The ceramic barrels allow for great heat distribution and a lowered chance of heat damage.
Cons:
This iron is one of the most expensive on this list at $380.
This iron comes with no digital temperature display, which makes it difficult to know exactly how hot your iron is getting.
If you want my full review on the T3 Curling Iron, head here!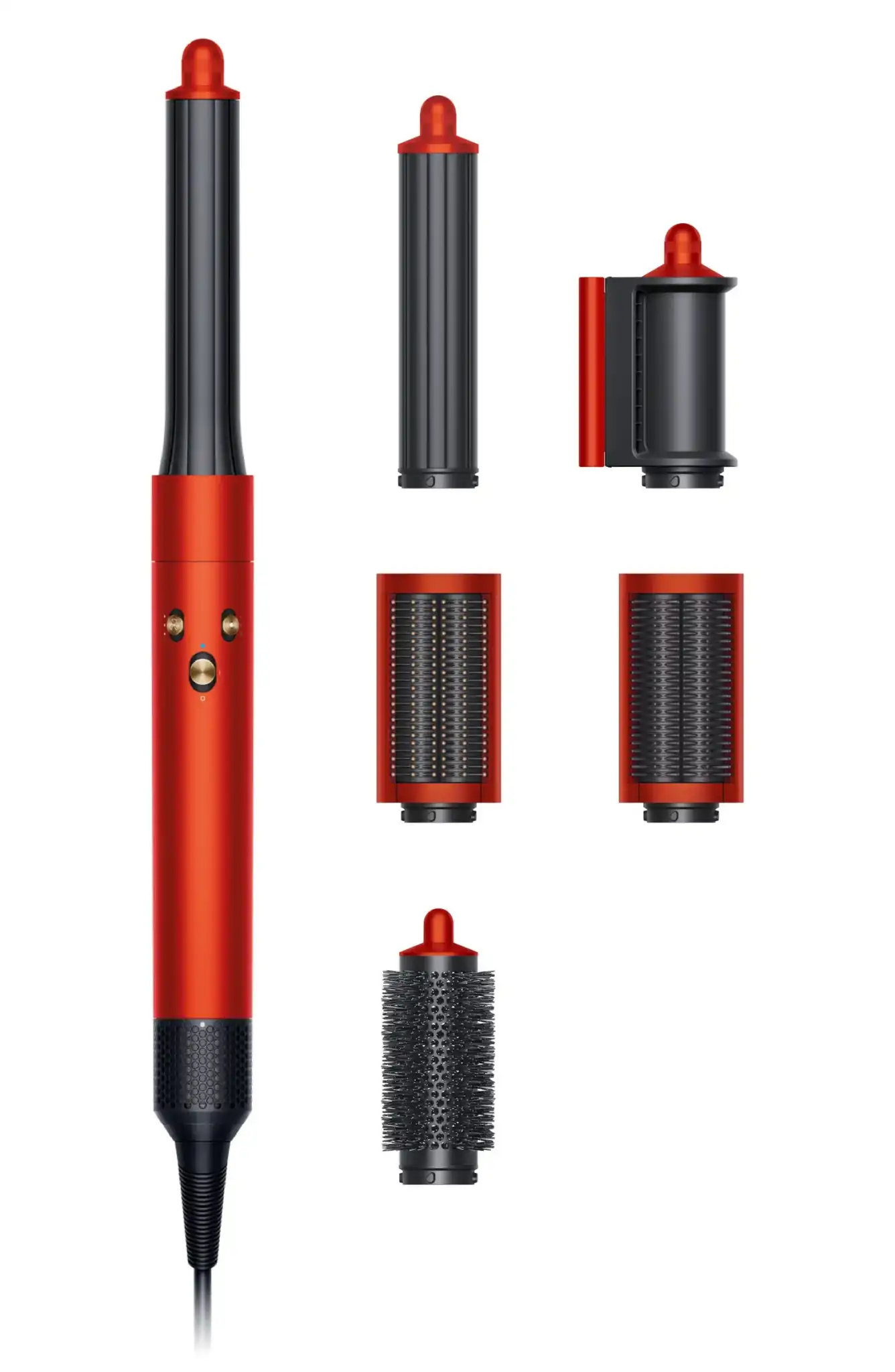 We earn a commission if you make a purchase, at no additional cost to you.
In 2018, Dyson (mostly known for their vacuum cleaners) launched a truly revolutionary new styling tool, the Airwrap Styler. This sleek device features Dyson's signature modern aesthetic as well as their knack for innovative technology.
The Airwrap is designed to create a vortex of air that pulls the hair in and wraps it around the tool, all while automatically adjusting heat levels for less damage.
For $550, you will receive three different-sized barrels, three round brushes, and a blow dryer attachment.
Pros:
Despite the high price, the Airwrap remains one of the best-selling and highest-rated styling tools on the market. Customers swear by it and it has tens of thousands of five-star reviews, making it almost completely satisfaction-guaranteed.
It's no secret that constant use of hot tools can damage your hair. While the product still operates using hot air, the heat isn't as direct as a traditional iron. This will reduce damage in the long run and can also prevent burns.
Thanks to the variety of attachments that come with the Airwrap, this product can take the place of several of your favorite hair tools. It can save space and even money, making it a great option.
Cons:
As you can imagine, the No. 1 con for this product is its price. $550 is a very steep price, especially for something as nonessential as a hair tool. The upside to this, however, is that it does come with six different attachments, essentially giving you six different tools.
One of the other issues with the product is the learning curve. Many reviews of this product note that it takes some practice in order to use. If you're expecting instant satisfaction from this product (especially considering the price) then you may want to go with another option.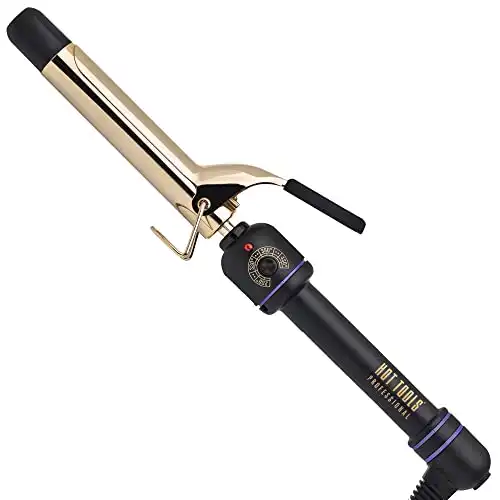 We earn a commission if you make a purchase, at no additional cost to you.
Hot Tools hair tools have been a universal favorite for decades and for good reason. Their signature curling iron features the classic metal barrel and clamp for creating long-lasting, beautiful curls and, at only $50, you really can't go wrong with this versatile iron.
Pros:
This iron comes in several different sizes, meaning it can be the right tool for any curl type.
The extra-long cool tip prevents burns and makes the tool easy to safely maneuver.
Cons:
The iron does not feature an on/off switch. You can only turn the temperature up or down and you must unplug the iron entirely to turn it off.
Conair Double Ceramic 1-Inch Curling Iron
Designed to create beautiful, classic curls, this 1 inch curling iron features higher ceramic content for even heat and gorgeous, long lasting styles with less frizz

We earn a commission if you make a purchase, at no additional cost to you.
The best value on this list, the 1-inch barrel version of the Conair Double Ceramic Curling Iron can be found on Amazon for only $12. Better yet, the iron currently holds a 4-and-a-half star rating with over 18,000 reviews. Clearly, this iron is a favorite!
Pros:
Of course, you can't beat the low price.
This iron features 30 heat settings and goes up to 400 degrees Fahrenheit.
Cons:
This curling iron is relatively bare-bones. You won't find any automatic temperature control or other fancy features on this one.
It's safe to assume that the product may not last as long as the other options on this list.
Chi Lava Ceramic Curling Iron
The CHI Lava Ceramic Curling Iron is made with volcanic lava combined with the power of CHI ceramic, creating smooth, sleek results without the damaging effects of high-heat styling.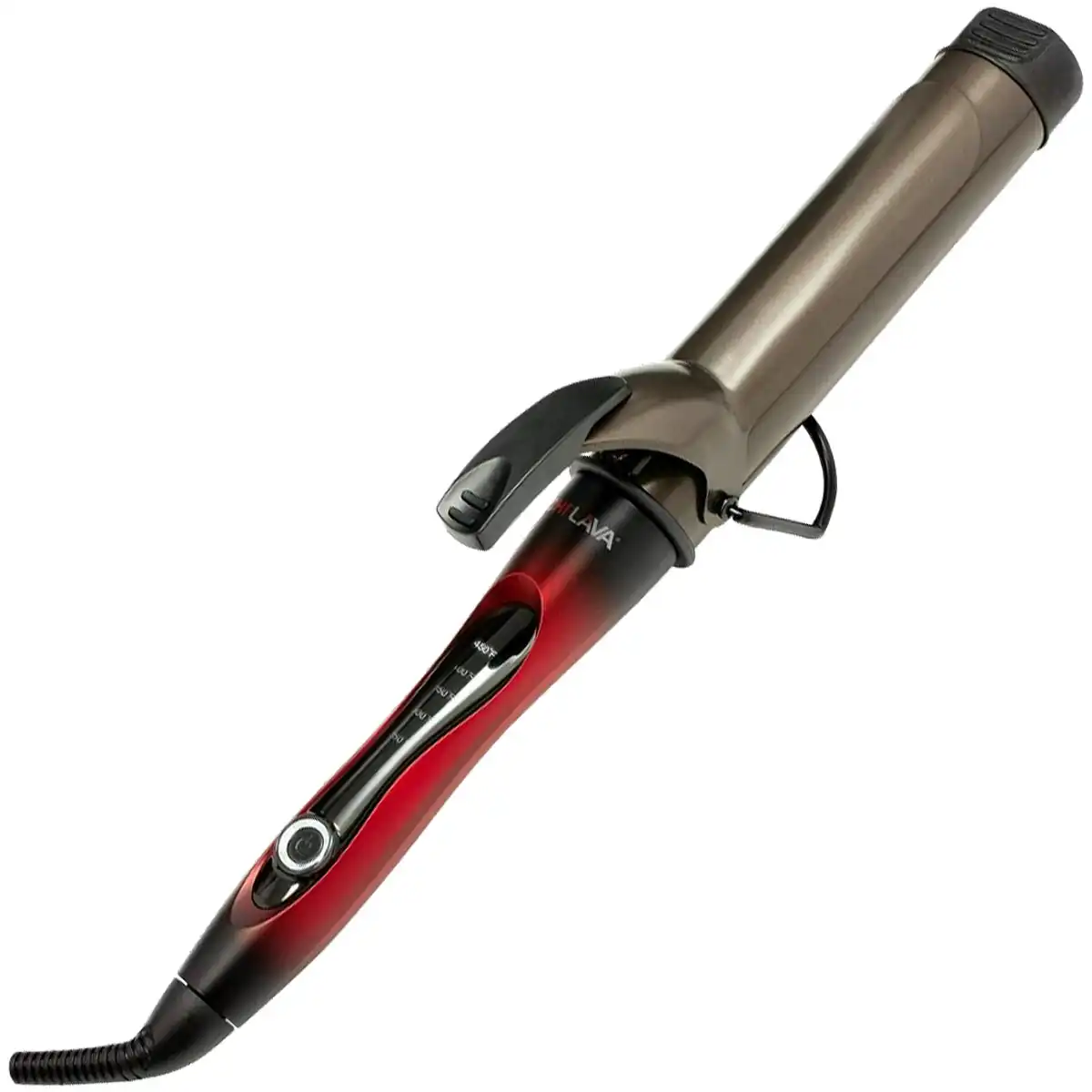 We earn a commission if you make a purchase, at no additional cost to you.
It can be more difficult to find ceramic irons with a clip, but this one from Chi is perfect for those looking for that versatility and extra heat protection. As the name suggests, this curling iron uses volcanic ceramic that promises to reduce frizzy hair and lock in shine and moisture.
Pros:
Provided the longest-lasting curls in Good Housekeeping's curling iron test.
The unique composition gives this tool an edge when it comes to performance.
Cons:
Some reviewers claimed that the product left their hair with an odd smell.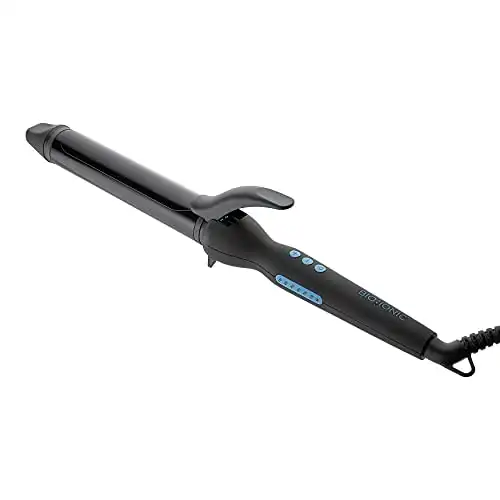 We earn a commission if you make a purchase, at no additional cost to you.
If you have exceptionally long locks, this may be the best hair curler for you. This iron features an extended length barrel that's perfect if you find yourself not having enough room on standard barrels.
Pros:
This iron features an auto shut-off feature, great for preventing any accidents.
It has a longer barrel than an average curling iron (2 inches longer).
Cons:
The iron is only available in two sizes: 1 inch and 1.25 inches.
Drybar The Mixologist Interchangeable Styling Iron Kit
Same girl, different curl! The Mixologist Interchangeable Styling Iron from Drybar is a modular styling tool that features three interchangeable attachments that snap easily into the handle to create a variety of styles.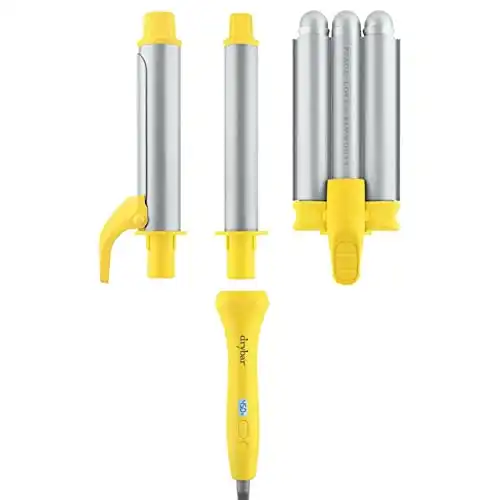 We earn a commission if you make a purchase, at no additional cost to you.
Created by professionals, the brand Drybar has been a massive hit over the years, and it comes as no surprise that their Interchangeable Styling Iron is a fan favorite. This iron comes with two barrel sizes and a wave tool.
Pros:
Unlike the other interchangeable irons on this list, this one includes a wave tool. This is great for creating textured beachy waves.
The temperature is highly adjustable, ranging from 200 to 450 degrees Fahrenheit.
Cons:
The price is very high for only three attachments.
Quite a few people have reported this iron being defective after only a few uses.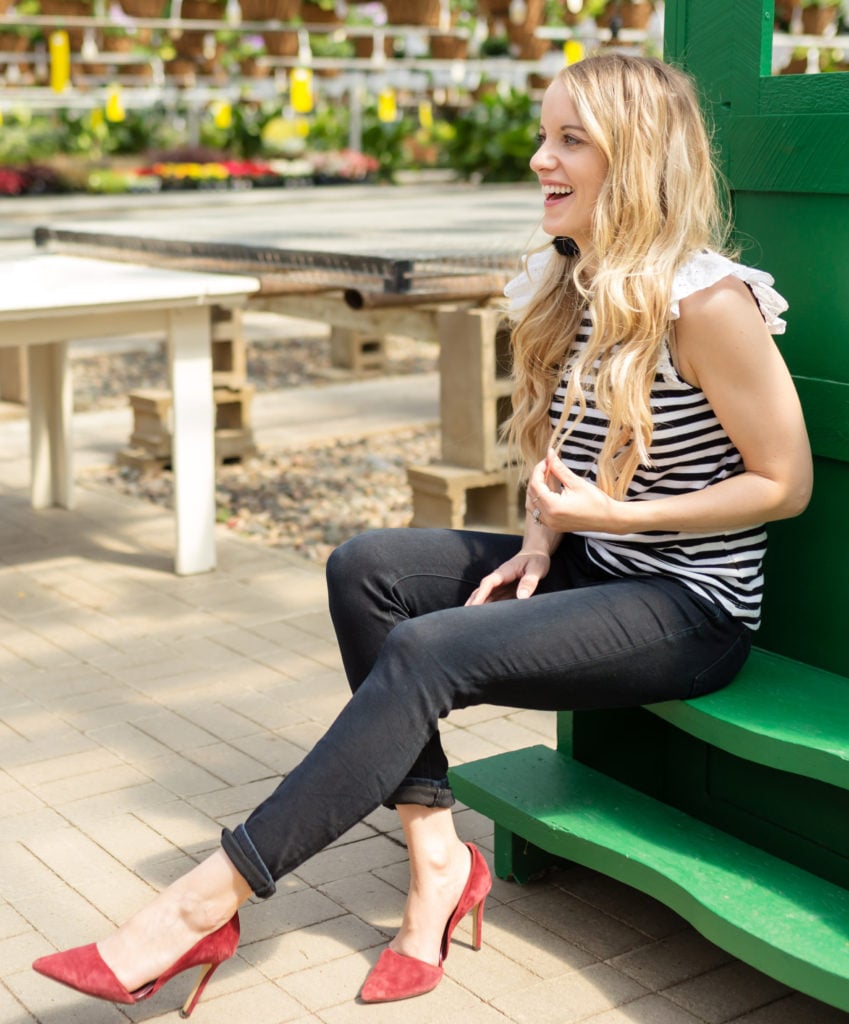 FAQs
What is best curling iron to use for long hair?
My personal favorite and one that I believe is the best curling iron for long hair is the T3 Convertible Curling Iron
Is a curling iron or wand better for long hair?
A curling iron can be an easier option to ensure the entire length of your hair gets curled but both options are good for curling longer hair.
What size barrel curling iron should I use for long hair?
A 2″ barrel is the most common size for curling long hair.
The right curling iron may just be the difference between a good hair day and a bad one. These irons all have thousands of positive reviews and are fan favorites for a reason. This list should make finding your holy grail curling iron a lot simpler.
Once you pick your curling iron, I do recommend not using it every day! You don't want to damage your hair with using too much heat. The one perk of getting a good quality curling iron means it will help hold your curl for longer than a cheap one.
There's also ways that you can have long-lasting curls. A lot of it has to do with prepping your hair. You can find tips to make your curls last longer here.
If you do have damaged hair, check out this post for tips on fixing damaged hair and making it healthy again! After having severe postpartum hair loss after my first baby (and my second, and third…) I knew I need to do everything possible to make sure I had healthy hair. These are some tips my stylist taught me and that I learned from trial and error over the years!
When I do use my curling iron, I tend to use it and make more defined, tight curls on day 1. After day 1, the curls begin to release over the next few days.
To keep my hair oil free and voluminous I use either a dry shampoo or volumizing powder. Check out this dry shampoo post for great recommendations on exactly how to use dry shampoo and some of my favorites to try out. If powder is more your style, this post has some of my favorite volumizing powders for your hair!
Lastly, don't forget about heat protection! I love Olaplex's bonding oil to protect my hair from the heat from my hair dryer and curling iron.
Cheers to a great hair day, every day!