If you have thin hair like I do, I'm sure you sometimes wish for thicker locks to pull off certain styles. I've tried lots of products to give myself more volume, and one good option is to try a thickening shampoo.
I've done some research to bring you the best volumizing shampoos and conditioners if you're looking to pump up your thin hair!
If you're someone who already HAS thick hair though, keep reading! I've sourced some of the best shampoos and conditioners for those of you who already have thick hair!
What Does It Mean to Have Thick or Thin Hair?
Knowing what type of hair you have is crucial for proper hair care. And it can be confusing because people use terms interchangeably when referring to two different aspects of hair type: how much hair you have and how thick each strand of hair is.
"Thick hair" is sometimes used to describe having fat individual strands of hair (sometimes called coarse hair) or having lots of hairs close together. "Thin hair" most often refers to having less dense hair, and "fine hair" means each strand is skinny.
By knowing your hair type, you can find the best shampoo for you.
Best Shampoo and Conditioner To Get Thicker Hair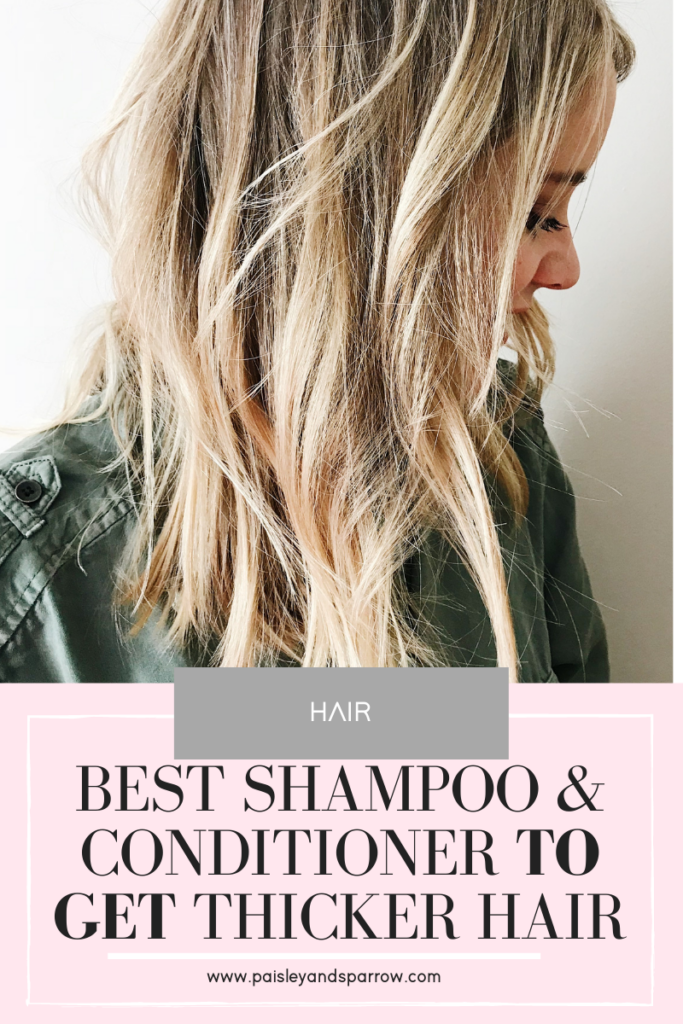 This post contains affiliate links.
Thickening shampoos work to plump each hair strand to make your hair appear fuller. Normally, these shampoos contain protein that strengthens the outer layer of the strand.
These shampoos and conditioners also contain panthenol, which penetrates your scalp and hair strands to make your hair swell with impressive thickness!
Here are some of the best thickening shampoos I've found to volumize your tresses.
Create luscious volume in your locks with vitamin-rich shampoo and conditioner. While it helps to create fuller hair, it won't add weight.
Its powerhouse ingredients are collagen, Vitamin B7, and biotin, which fortifies your hair and gives it sexy body. It's also free of harmful chemicals. Other premium ingredients include wheat protein and bamboo fiber extract. This is my top pick for an inexpensive option.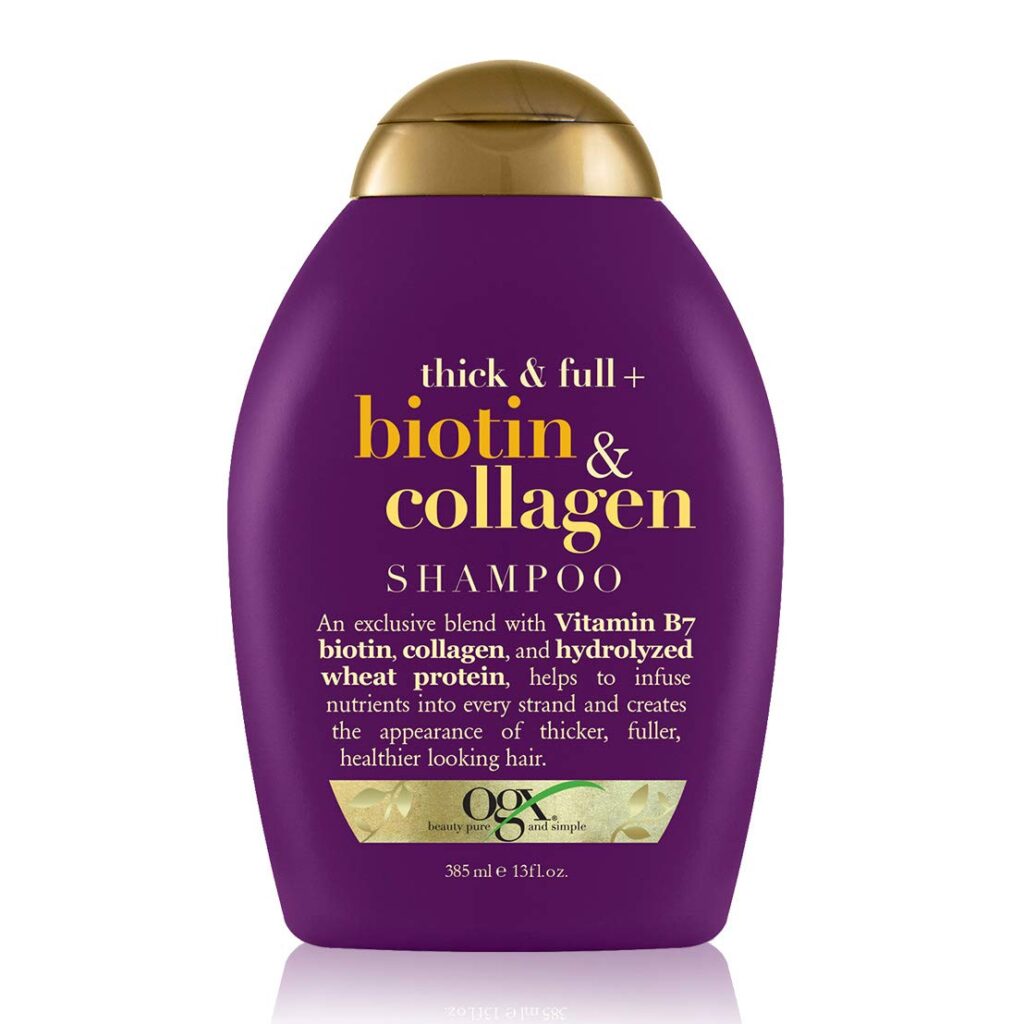 This shampoo creates both body and bounce to turn flat hair into voluminous hair. Its ingredients are all organic — natural and plant-based. Not only is it used to fatten those fine strands, but it also addresses oily hair.
The amazing scent is a bonus. You'll want to breathe it in all day: lavender, lemongrass, citrus and eucalyptus!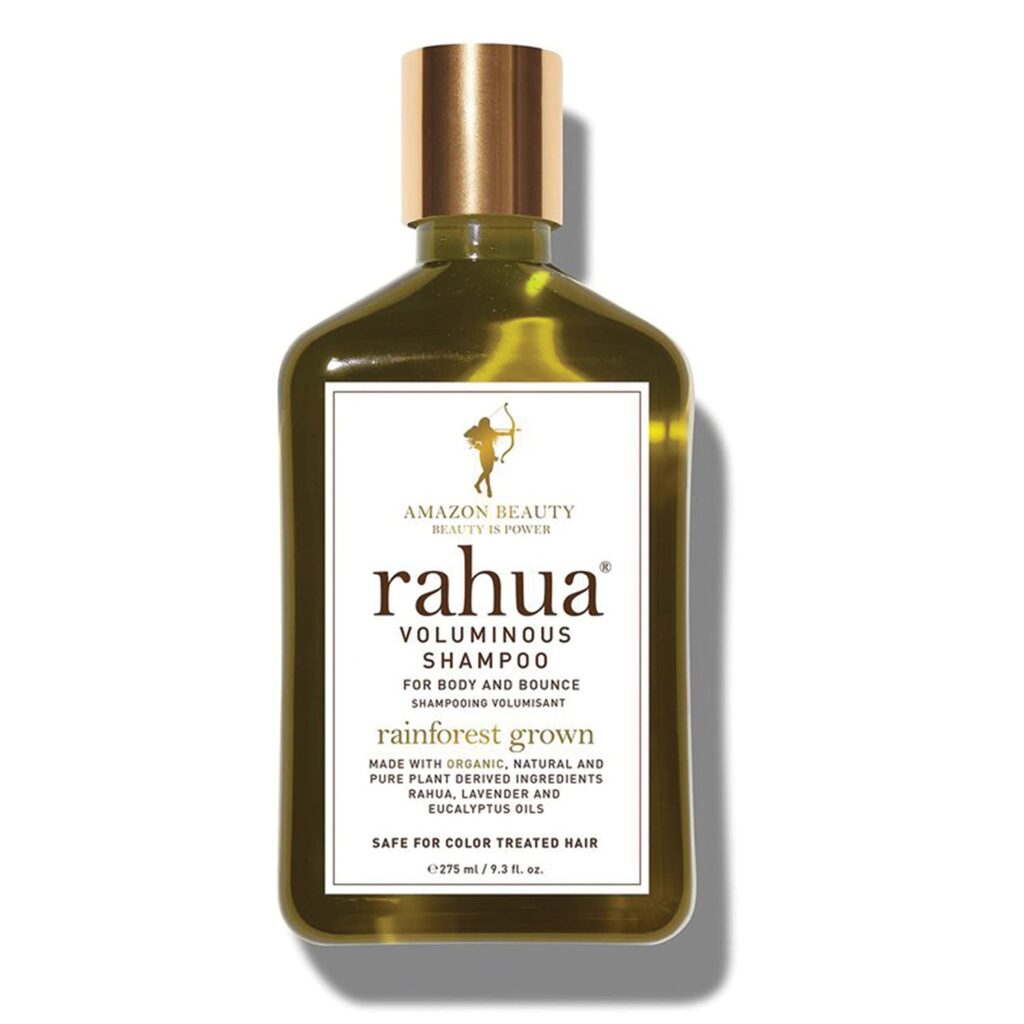 Thicken that ultra-fine hair with this organic shampoo. With its paraben-free formula, it works to build volume and shape — while nourishing every strand.
The plant-based natural ingredients also strengthen the hair. It combines the power of Vitamin E, biotin, saw palmetto, and quinoa protein to create body and moisture for healthy hair.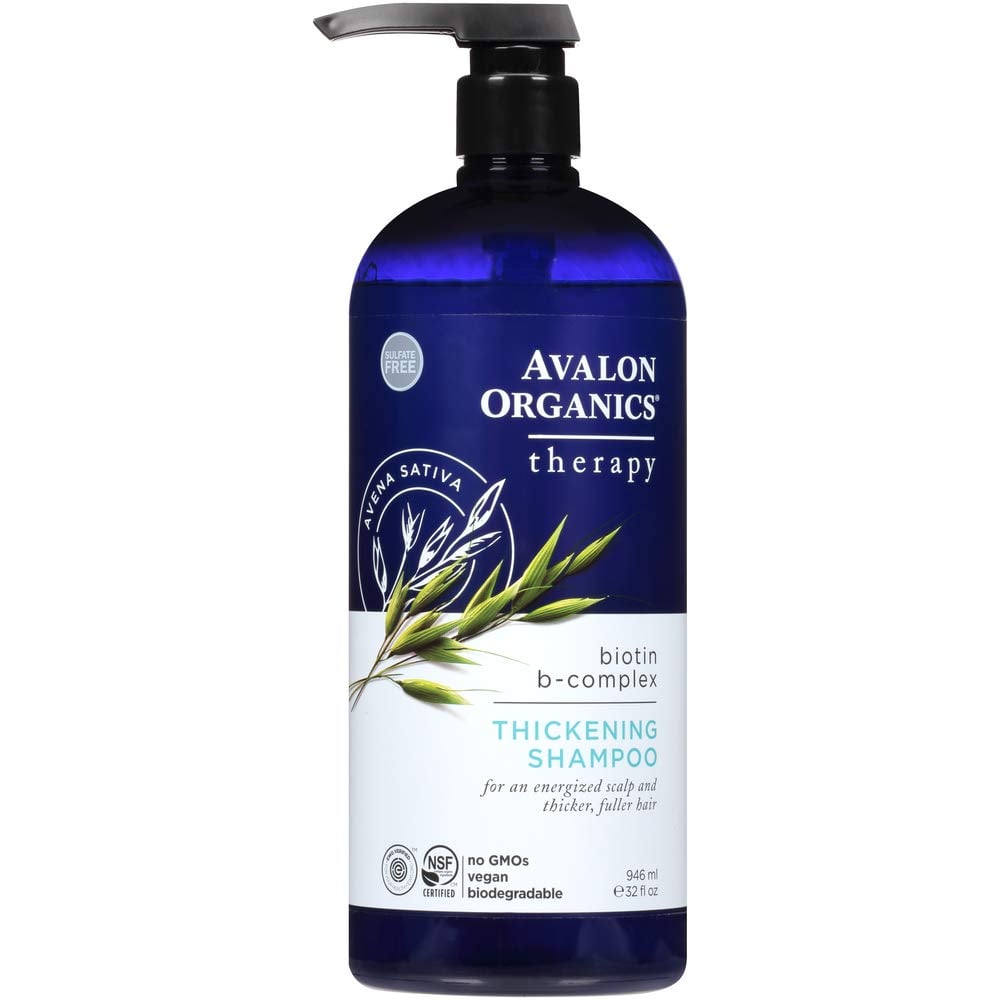 This therapy shampoo also takes care of your scalp. Its primary duty is, of course, to improve the thickness of your hair shaft to give it a fuller look.
It fortifies your locks and actually shields them from external stressors and free radicals. Using it every day will give your hair volume and a healthy shine. It's a great choice if you're looking for something vegan and perfectly safe for color-treated hair.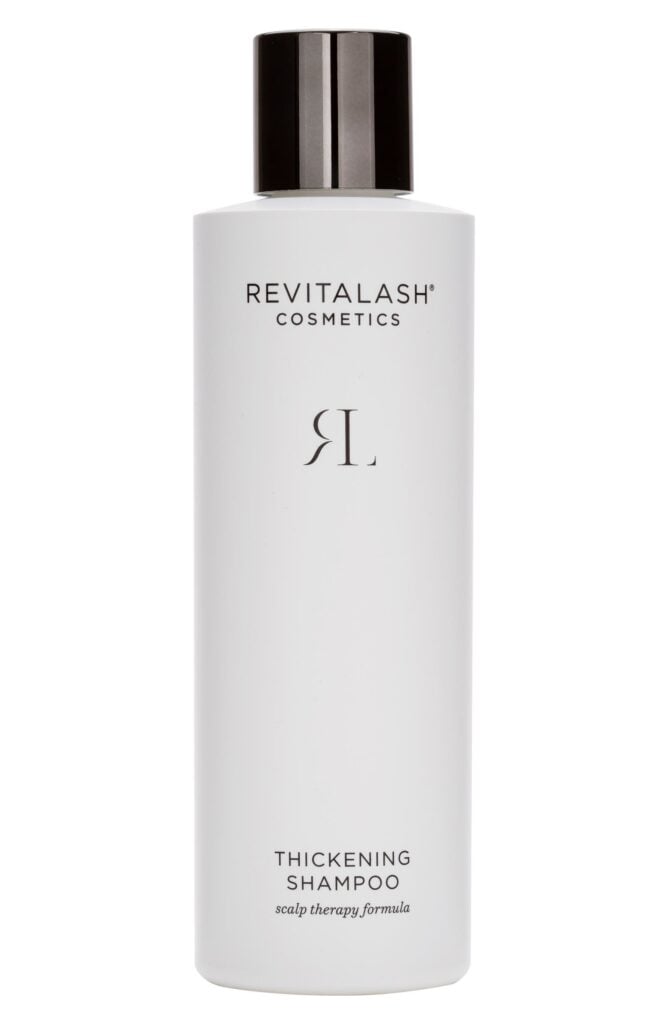 5. Oribe Shampoo and Conditioner for Magnificent Volume
If your hair is fine to medium, this volumizing shampoo and conditioner will plump it up nicely. Whether your hair is straight, curly, or wavy, they work to volumize otherwise lifeless hair.
Your locks will be rewarded with thicker strands that won't feel heavy. The ingredient list includes saw palmetto, lupine protein, and shielding properties from naturally harmful elements.
Oribe is my personal go to hair brand that I always try first. I'm in love with their dry shampoo and dry texturizing spray!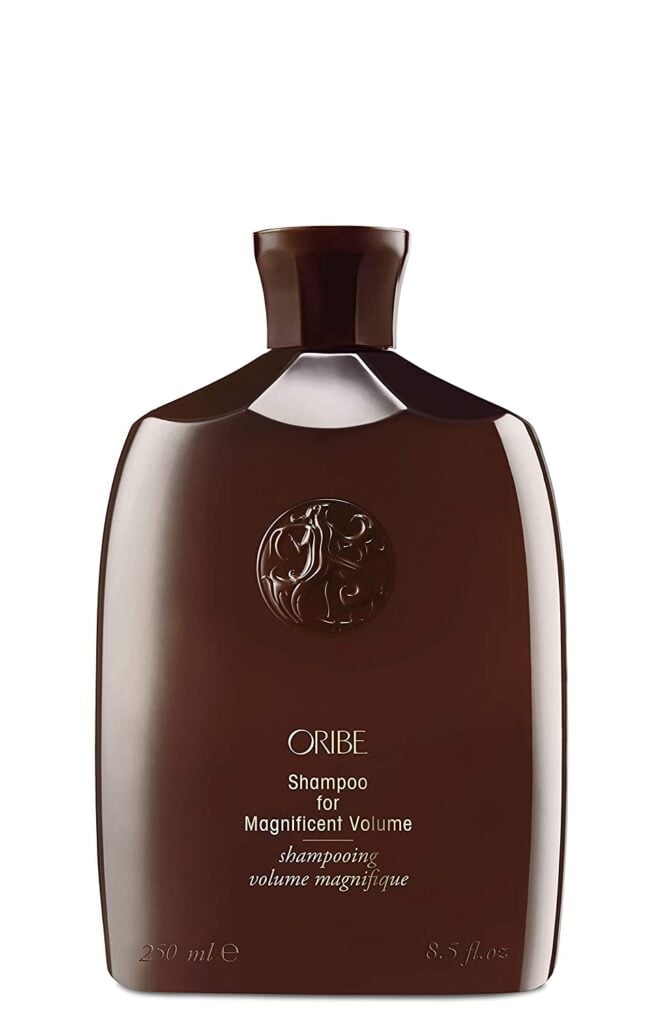 Best Shampoo and Conditioner for Thick Hair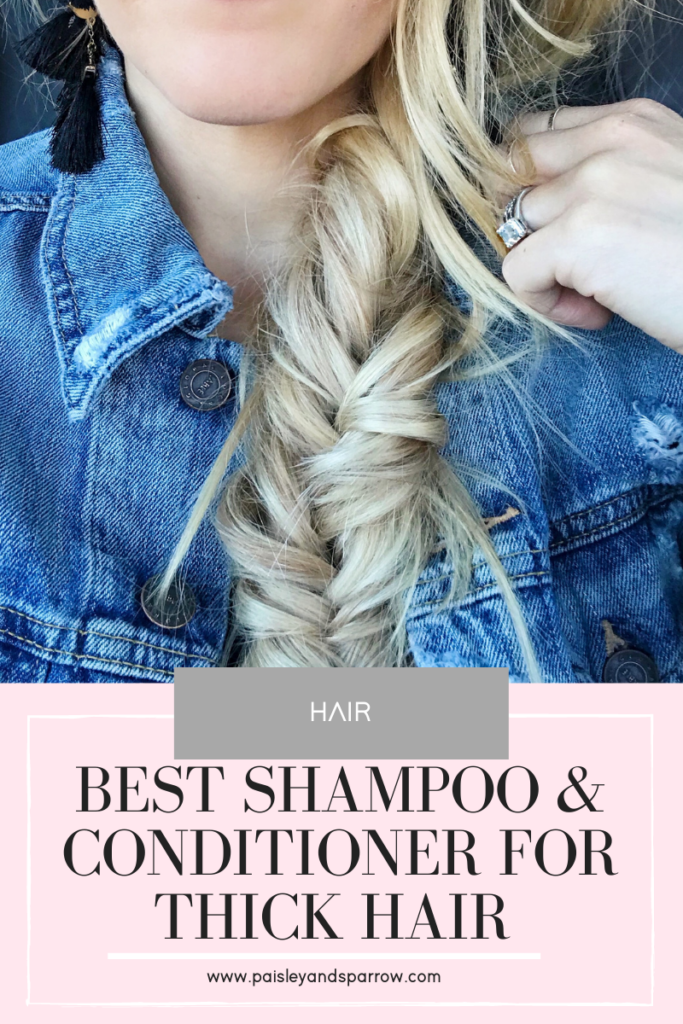 If you have thick hair already, some shampoos and conditioners can make it unmanageable. Why? The harsh ingredients can zap the oils and moisture out of your hair, and you will end up with dry strands that may break.
The rule of thumb is to get hydrating or moisturizing shampoo or conditioner. This will help your thick, luscious locks gain and retain moisture, smoothing it down and adding a healthy sheen.
The type of shampoo and conditioner you should be buying also largely depends on the kind of thick hair you have. Do you have curly hair? Straight or wavy? I've broken it down by hair type so you can find the right shampoo for you!
When your hair is thick and wavy, the goal is to achieve sexy waves — not distressed waves. Wavy frizzy hair may make you want to tie your hair back instead of letting it take center stage.
Let loose with this frizz-defying shampoo. It shields your thick, wavy hair from humidity for up to 24 hours! And if your hair is colored, it will keep it that way. This gentle shampoo infuses your waves with moisture, nourishment, and gloss.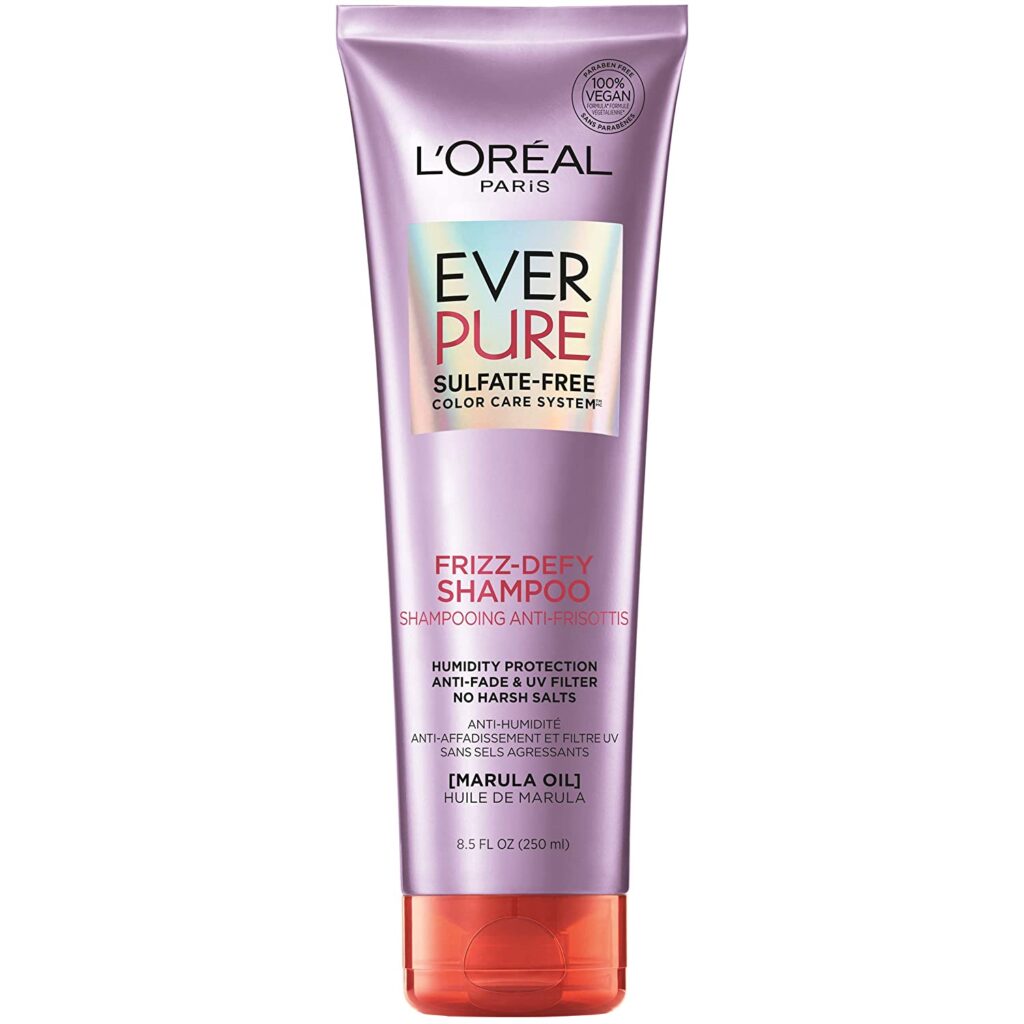 Hey curly girls! If you want your lovely curls to look defined, radiant and glossy, this all-natural hydrating shampoo can do the trick. Its sulfate-free formula contains tomato fruit ferment, which is responsible for shaping those thick curls!
It is gentle on the scalp, yet deeply cleans it. This shampoo will make your hair feel lightweight due to its two special ingredients: shea butter and avocado oil!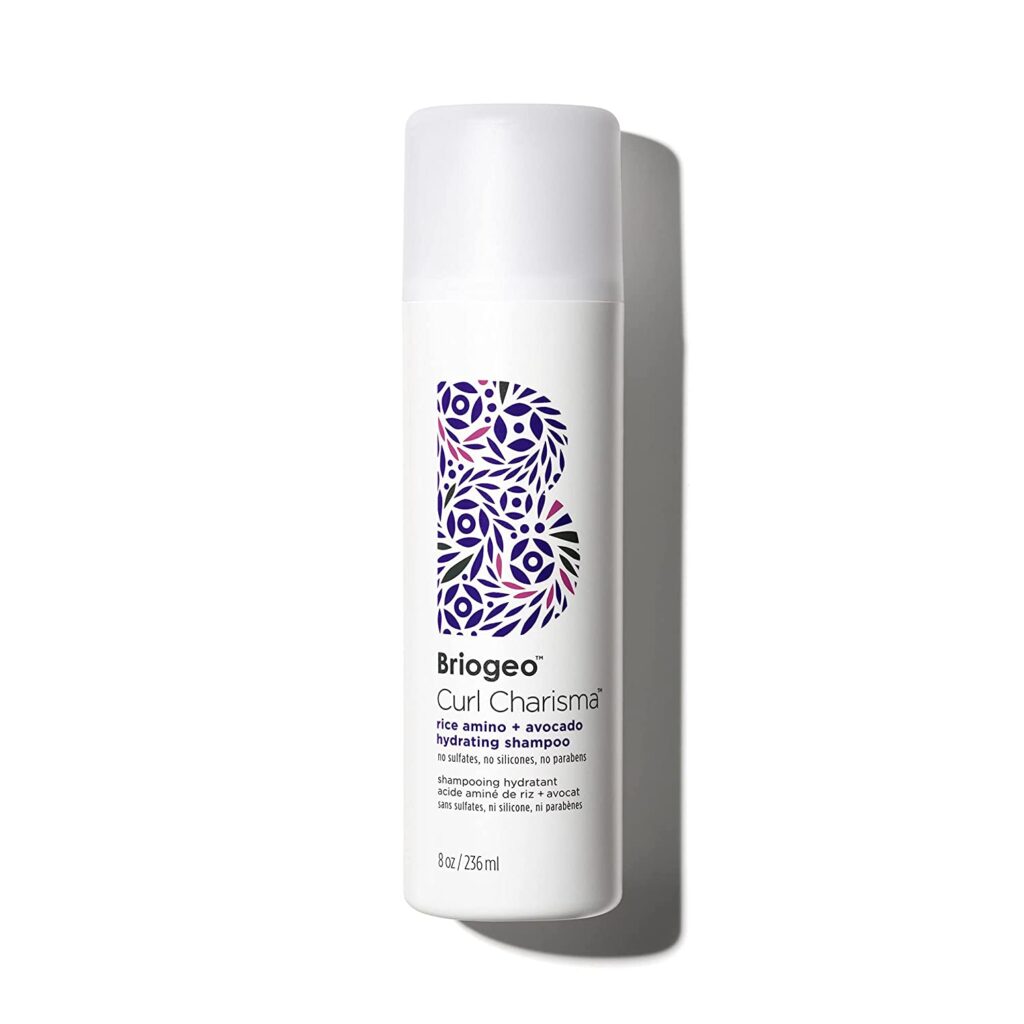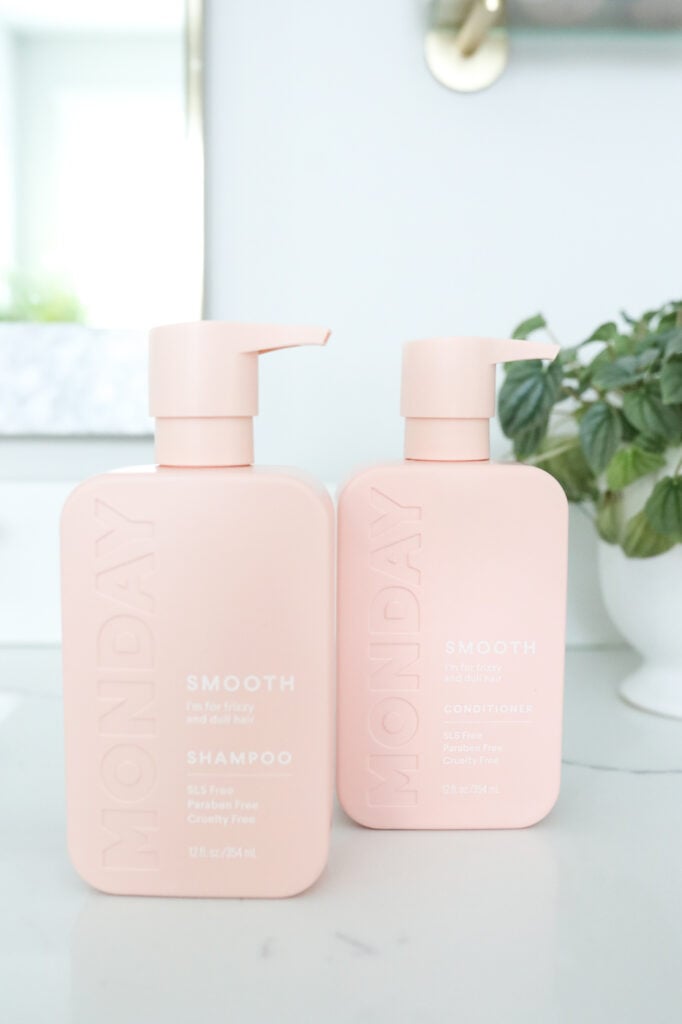 Frizz can make it hard to achieve the style you're wanting for your hair. Thank goodness for Monday Haircare, which is designed to combat frizz.
Chemical-free, it works to nourish and tame the frizz with its key ingredients: coconut oil, Vitamin E, and shea butter. And you're helping the environment because of its 100% recyclable bottle!
This paraben-free replenishing shampoo was created to transform your thick and dry hair to shiny and luxuriant. How? It contains olive oil sourced from Italy.
Free of silicone and paraben, it also contains olive leaf extracts. These precious ingredients will restore the softness and gloss to your dead-looking hair!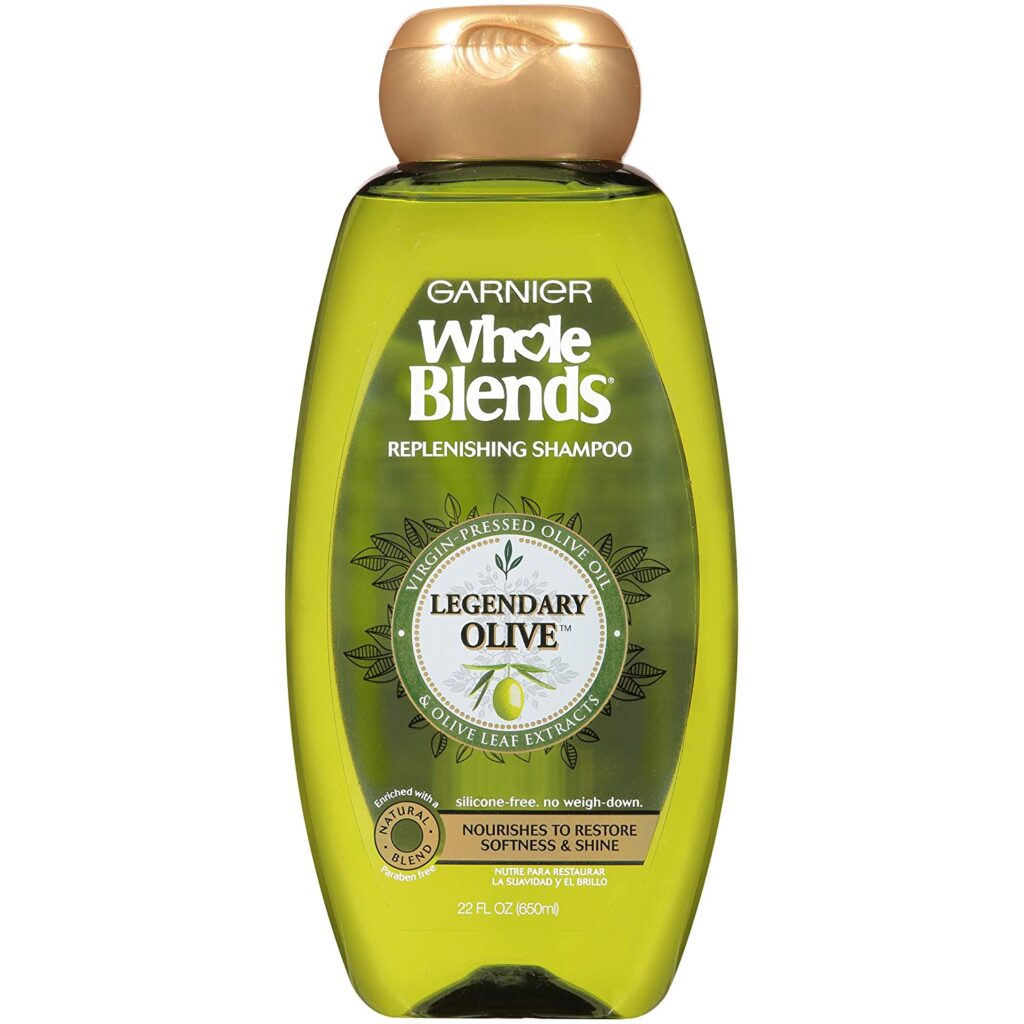 If your hair is thick and coarse, a single strand feels like a rough string. This moisturizing and hydrating shampoo will soften your hair with its amino acids and key ingredient, tea tree oil.
As a bonus, it also serves as a stress-buster. Its lavender-and-mint scent has a calming effect!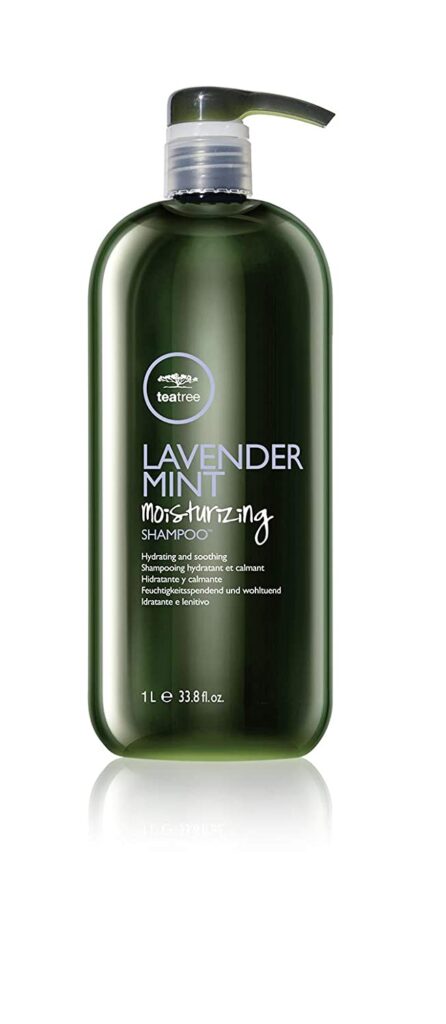 Is your hair fried from hot tools and coloring? This shampoo has a regenerating power that can cure thick damaged hair. Vegan and gluten-free, this premium shampoo is infused with wheat proteins and bamboo extracts to repair split ends and restore your hair and scalp's lost nutrients.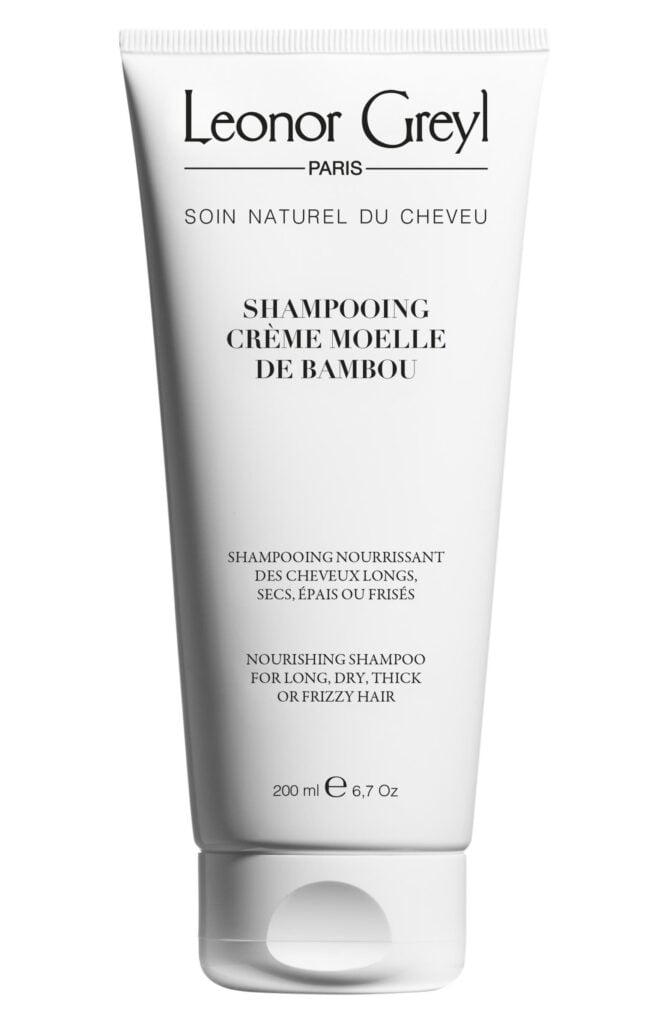 Excessive oil on your thick hair weighs on your head — and on your spirit. This shampoo freshens and cleanses your hair from roots to tips for up to 48 hours.
This hydrating shampoo also fixes dry roots, so it basically keeps your hair looking clean, soft, and manageable.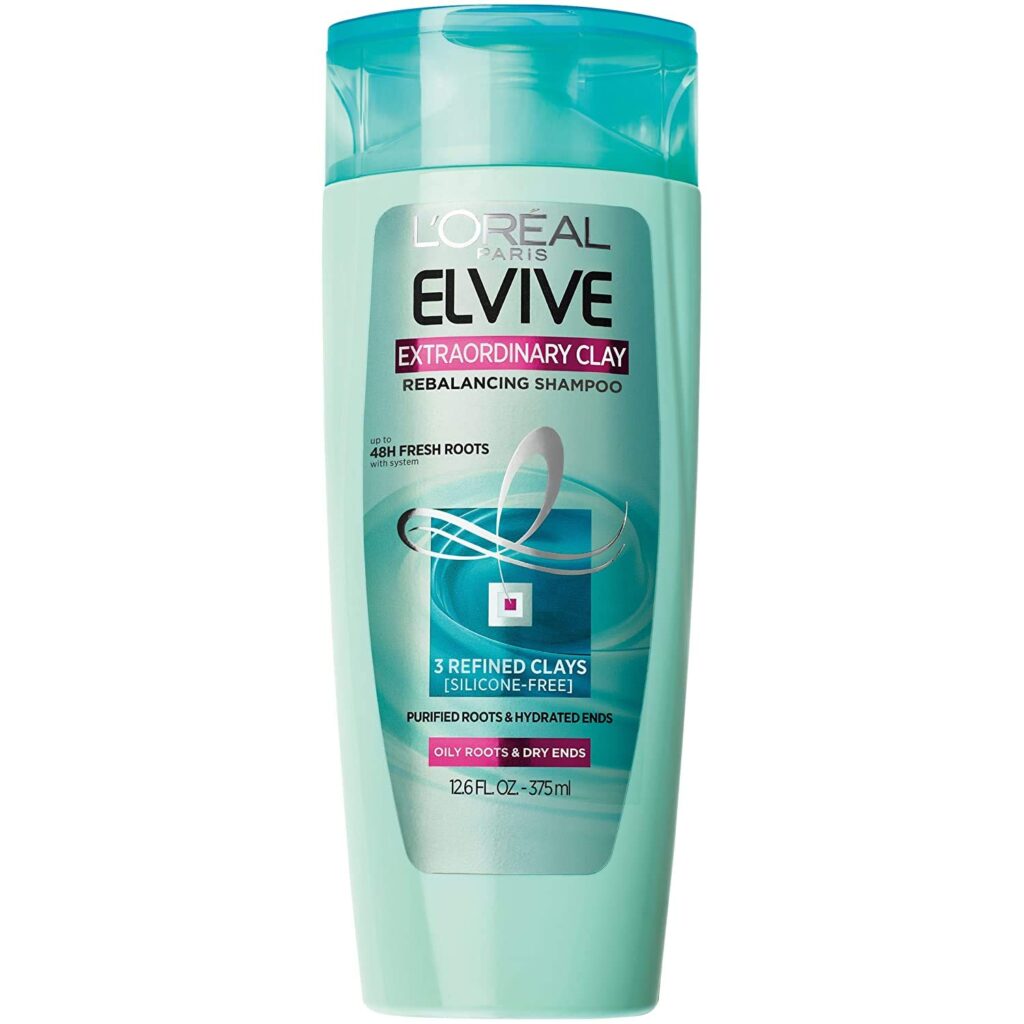 How to Keep Hair Healthy
To keep your hair healthy, lovely, and manageable, no matter how thick or thin it is, try these fundamental shampoo and conditioner hacks!
Know Your Scalp and Hair Types
Getting to know your hair type and scalp type is the first step to pamper it with TLC. This will help you narrow down your search for the perfect match in the shampoo and conditioner aisle.
Do you have a oily or dry itchy scalp? Or a hybrid of oily and dry where your hair is oily but the roots are dry? Do you have an itchy or flaky scalp?
What about your hair? Is it fine or thick? Curly or coily? Damaged or brittle?
Every type of scalp and hair has a corresponding shampoo and conditioner out there that will work best for you.
The Right Temperature and Moves
Use warm — not hot! — water when washing your hair. And make sure you massage your shampoo into your scalp using the tips of your fingers, not your nails.
It is ideal that you leave your shampoo for 3 minutes; while waiting, soap your body or sing your favorite song.
When using conditioner, keep it away from your scalp; it can clog the hair follicles and produce buildup. When applying conditioner, it is good to start half an inch from your scalp.
Head to this post for even more tips for how to not damage your hair!