Last year I shared some goals I had for the year (check it out here) and I'm happy to say I accomplished just about all of them! One thing I loved doing was learning how to do my hair better (yes, this is totally vain but also fun so…) which is why I wanted to share some easy hair tutorials with you today!
I completely mastered the fishtail braid (which I'm sure you're sick of), finally figured out how to curl my hair (strangers now ask me how I curl my hair which makes me feel like I'm winning at life ha!), and have tried my hand at a number of other styles. I even went so far as to buy some hair extensions which was SO fun and allowed me to do even more with my hair!
I'm working on some additional hair tutorial videos for 2019 but today I wanted to share 5 easy hair tutorials that you can try out today!
5 EASY HAIR TUTORIALS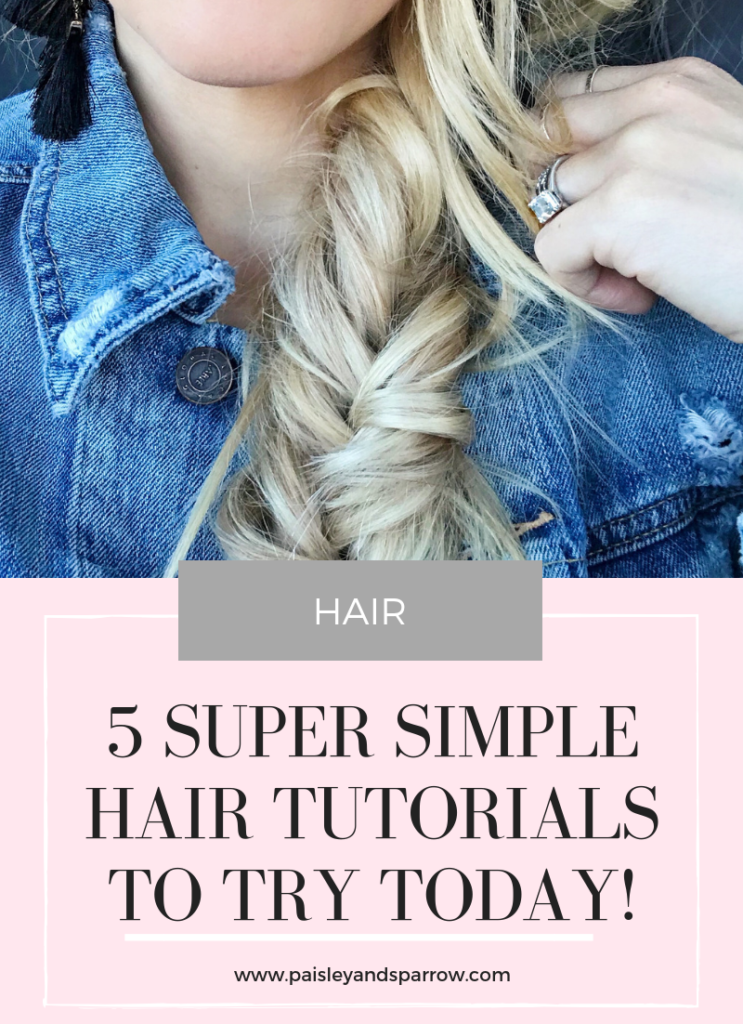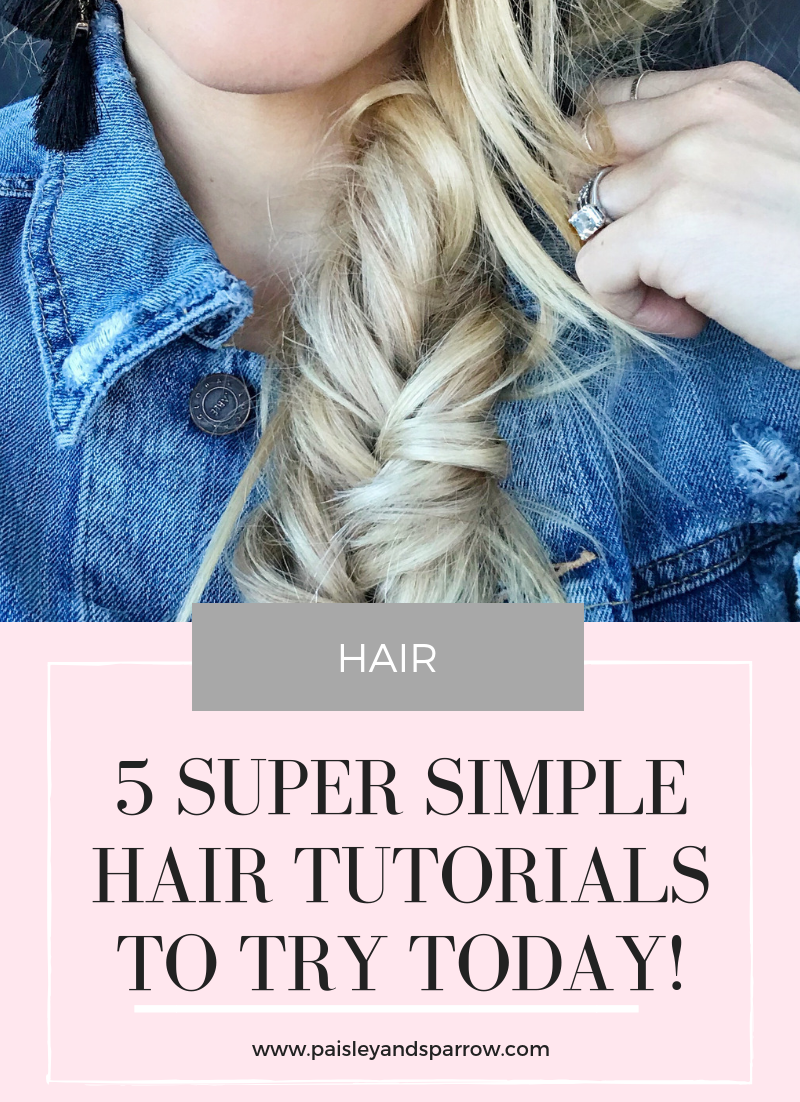 Half Up
This hairstyle works for (just about) all hair lengths! It's so simple and can be styled with fun barrettes or even a little clip in it for fancier events.
Twisted Rope
Next up is another hairstyle for all hair lengths. I love doing this for dirty hair when I'm trying to hide how dirty it is (start with some dry shampoo first!). 😉
Front Row Braids
If you know how to french braid, this super easy tutorial from Amber Fillerup is so pretty. Wear your hair straight or wavy – either way it looks amazing!
Sleek Bun
A final tutorial for you is this sleek bun! Another beautiful style for all hairstyles and all occasions.
Fishtail Braid
Let's end with my own video which happens to be my favorite hairstyle, the fishtail braid! This one is so easy to do, you just might need to practice a time or two. 😉
Don't be afraid to try this one out! It may seem intimidating and hard but trust me when I say, it's much easier than it looks.
So there you have it! I hope you loved these easy hair tutorials and found one you can try out today! Better yet, make it a goal to get through all 5 of these hairstyles in the next week. Be sure to tag me on Instagram when you do so I can see your beautiful work!
Be sure to check out all of my dry shampoo tips or see how I organize all of my hair products! If you have thin hair, here's some great hair ties for thin hair!
Thanks, as always, for reading and sharing!
With love,
Jen