Heading to a wedding? Looking for a dress? Say "see you later" to your classic little black dress and try navy! Navy is a wonderful choice for wedding guests.
To start, let's talk about they style of dress that makes a good wedding outfit. When it comes to weddings, you want to make sure that you follow the dress code! A beach wedding will have a different look and feel then a formal wedding and you don't want to show up in a formal gown for a casual affair. How do you know how casual or formal to go? Start with the invitation!
What to Wear to a Wedding
The wedding invitation will help you to get an idea of what to wear. For example, if it's a beach wedding you'll want to be sure to steer clear from heels or super formal dresses.
If the wedding begins in the morning or early afternoon it is likely more casual. If the wedding is in the evening it's going to be a bit more formal and you'll also want to be sure to have wrap or shawl in the cooler months to stay warm.
The venue will also clue you in to the attire! A fancy hotel downtown will like be a more fancy event. A wedding at a barn in the country will likely be more on the casual side.
If you're still confused about the type of wedding it will be, just ask! Any bride (or groom for that matter) would much rather you ask about how formal or casual the wedding is rather than show up in something that doesn't fit the scene and makes you feel uncomfortable.
A wedding guest dress should also be appropriate and never more breathtaking than the bride's dress! While it's unlikely you'll know what the bride is going to wear, just be sure to not to stand out too much.
Another thing to try to steer clear from is matching the wedding color palettes. The invitation will likely clue you in on what colors the couple has chosen for their big day. If the invite is pink and gold, it's best to stay away from a pink dress with gold jewelry. The last thing you want to is to match the bridal party!
When it comes to color, there's lots of great choices! I believe that black and navy both are a classic color and one you can't go wrong with when it comes to a dress for a wedding If you decide to go with a navy dress, we've got you covered! Here are some of our favorite navy dresses for wedding guests for all season!
Navy Dresses for Wedding Guests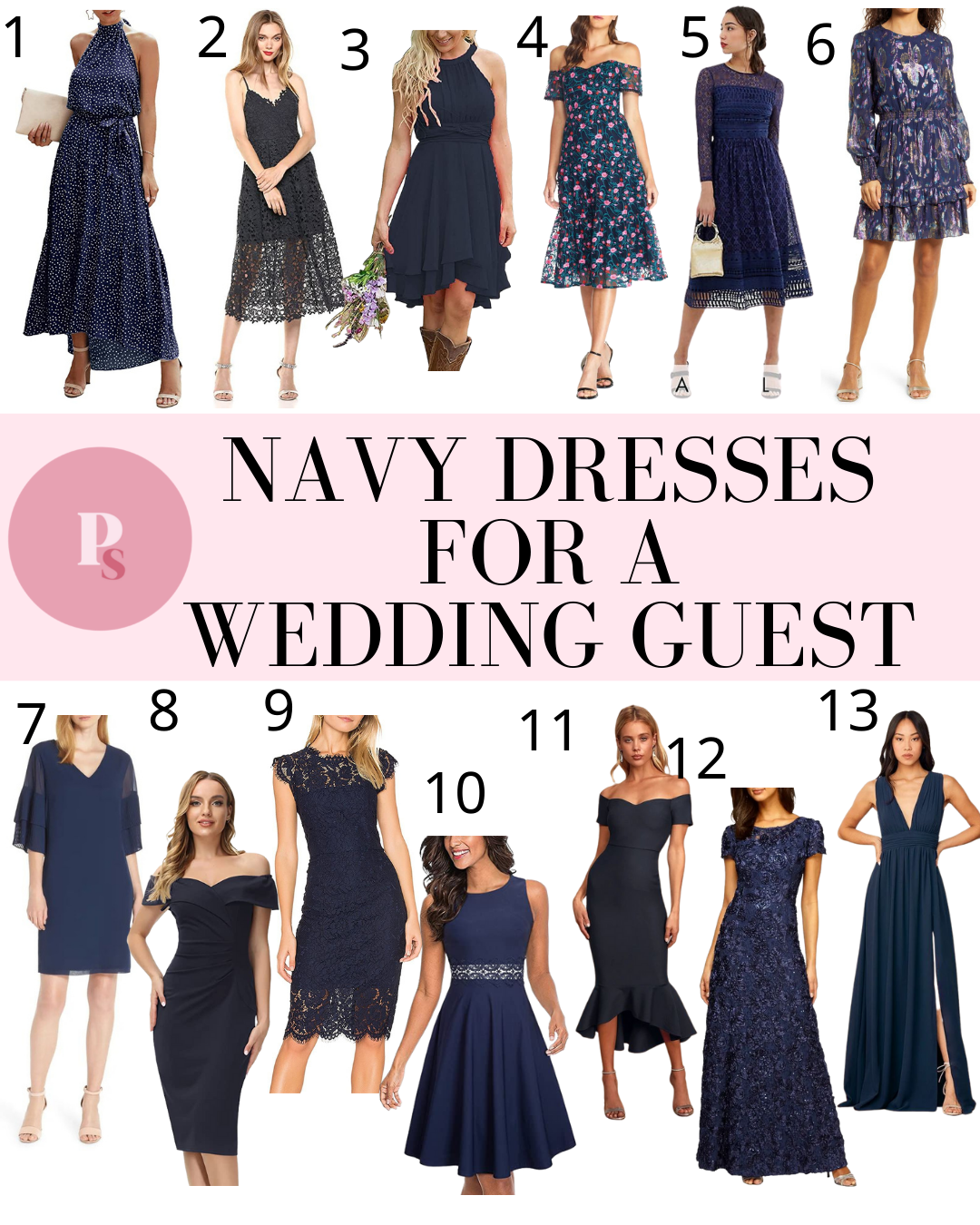 This post may include affiliate links. This means I may earn a small commission if you shop using the links below at no additional cost to you. Paisley + Sparrow is a participant in the Amazon Services LLC Associates Program.
While you're personal style and body type will determine which dress is the best option for you, we wanted to get the ball rolling with a few beautiful dress options for you to see! We hope it helps you enjoy the next wedding you attend.
For Beach Weddings: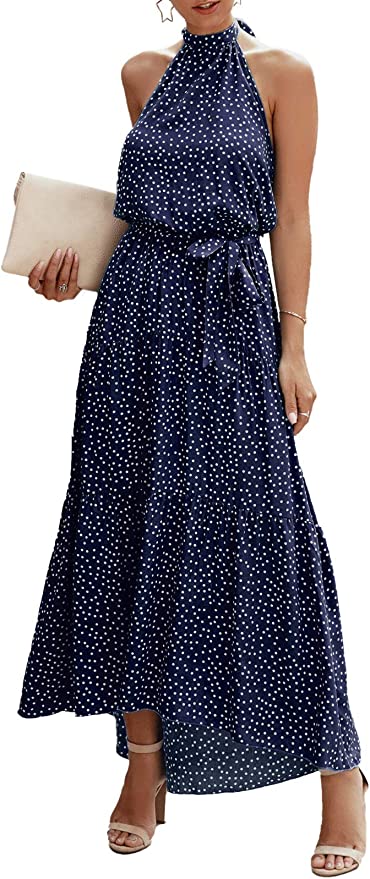 This beautiful maxi dress is a beautiful option for a beach wedding. The maxi length will keep it from blowing up on a breezy day near the ocean. The fun backless halter top style keeps it flirty and fun while the simple polka dot prints makes it a great choice for outdoors.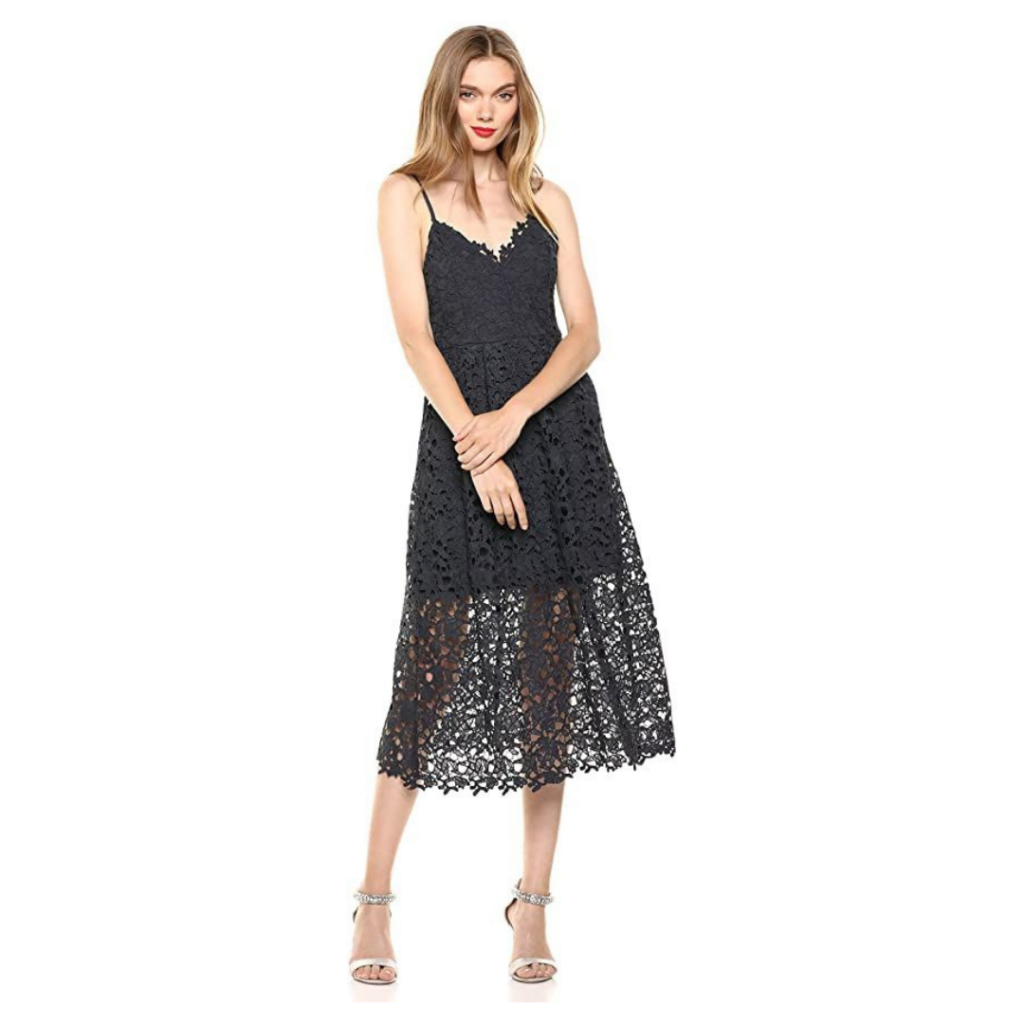 This dark navy lace midi dress is a classic dress that is great for a variety of weddings or special occasions (summer wedding, outdoor wedding, etc). It's the perfect choice for a beach wedding given its modest length. Add a shawl to protect your shoulders on very sunny days and throw on a pair of espadrilles and you're ready to go!
Country Wedding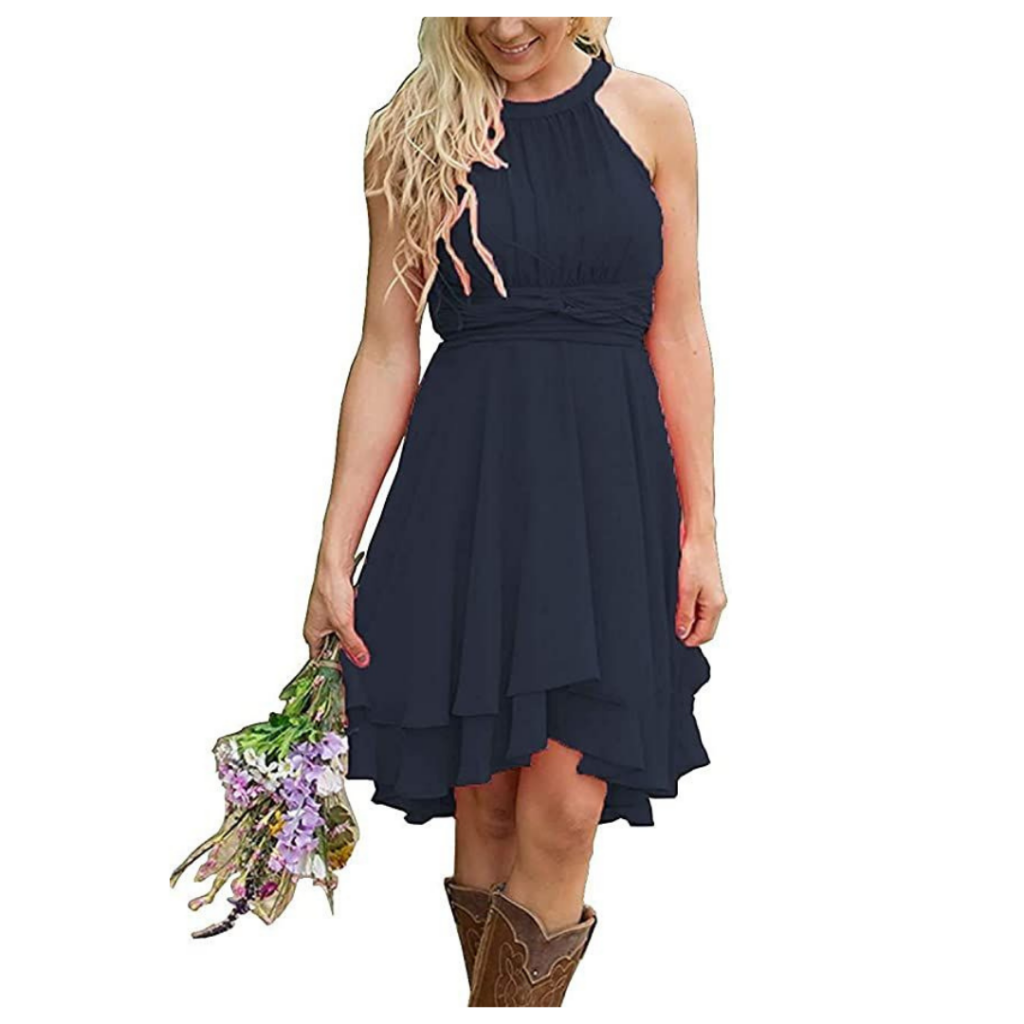 If you're heading to a country wedding, this is a perfect option! The ruffled hem keeps it fun and flirty and the A-line fit makes it incredibly flattering. Comes with a built-in bra. Many reviews say to email the seller to get a more customized fit rather than bring it in for alterations. That's a huge perk!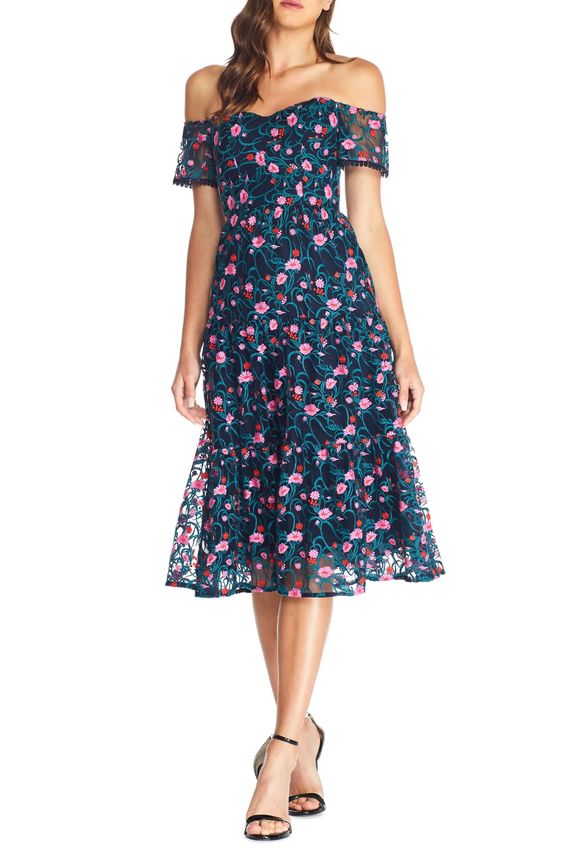 Add some flowers to your hair and a pair of boots and you're ready to go in this stunning embroidered floral off the should dress! It has a sweetheart neckline (a great choice for weddings) and falls just off the shoulder. This is a dress you'll want to wear to every special occasion!
For Winter Weddings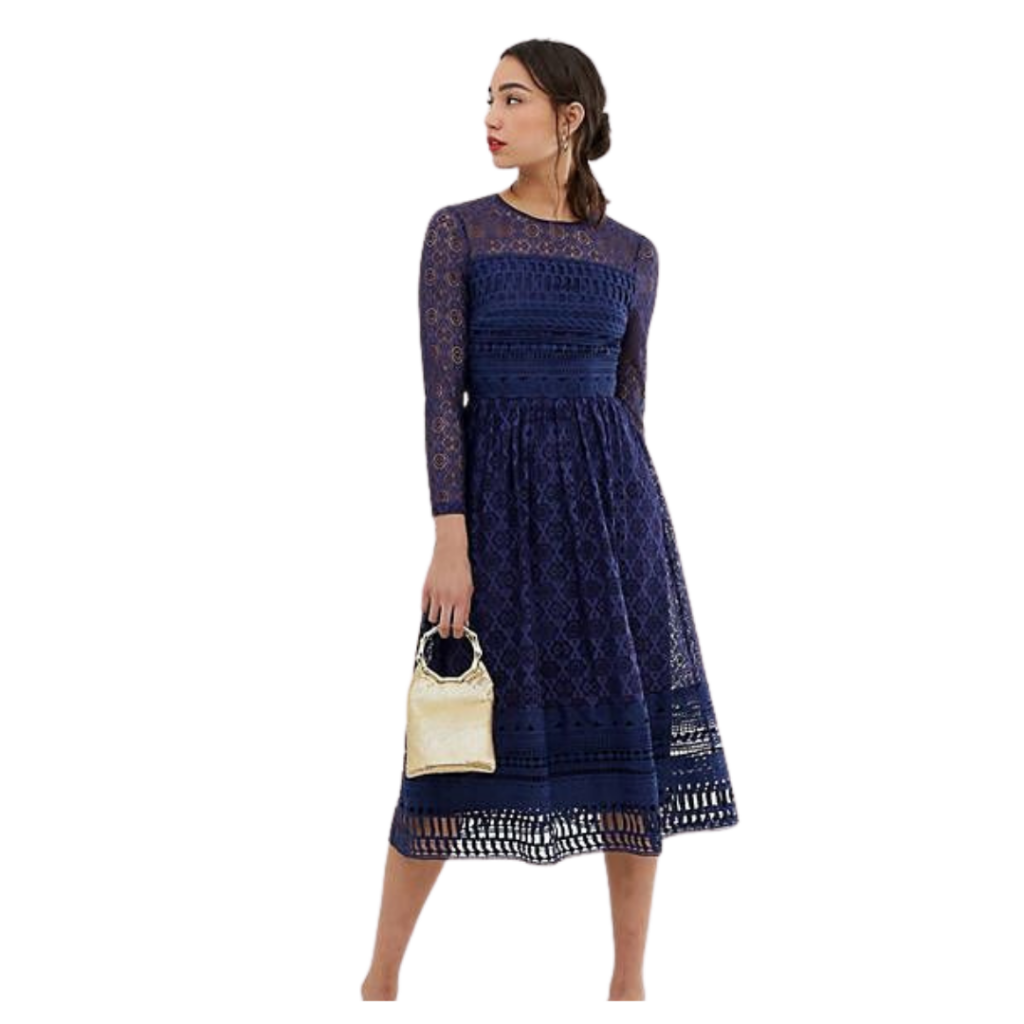 A winter wedding is a great place to wear long sleeves. This lace dress is a beautiful choice for a wedding. With its partial lining that shows off a bit of skin through the lace, this dress is one that you'll wear over and over for all types of formal events!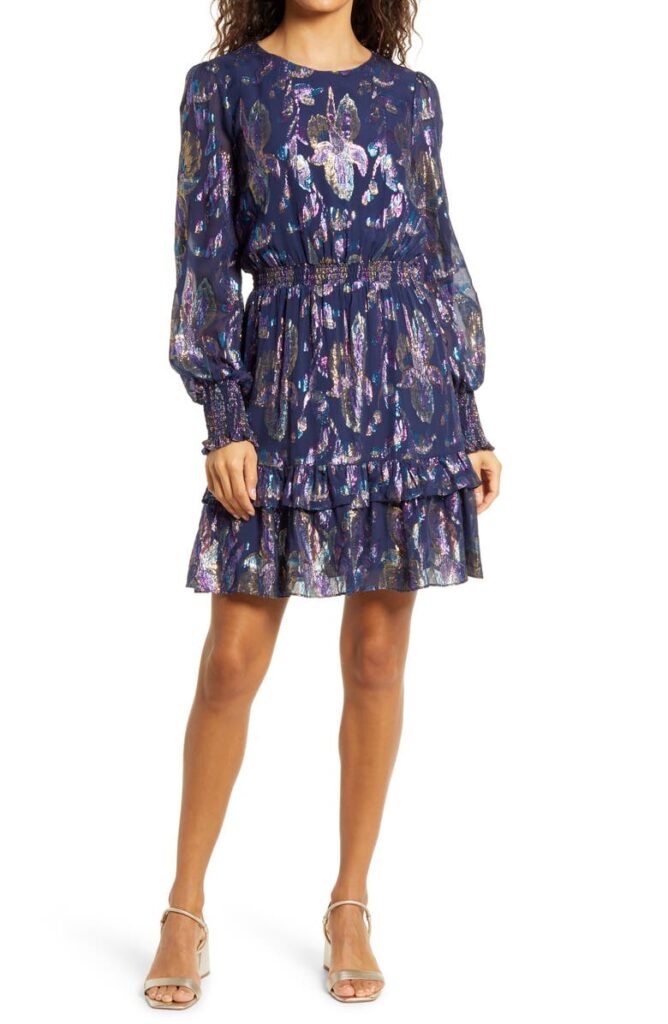 Dance the night away in this flowy, fun metallic dress! The smocked waist creates a flattering fit and the ruffle hem gives it a feminine feel. This is a unique look will be an excellent choice for a winter wedding!
For Evening Weddings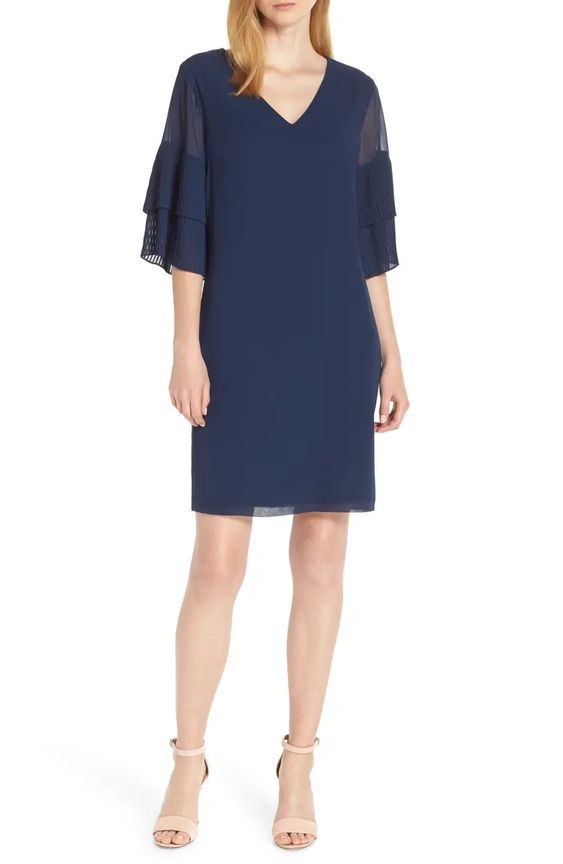 If you're looking for a classy, simple dress you'll love this pleat sleeve shift dress. It's simple enough to not accidentally become the star of the show but has beautiful features such as the sheer sleeves and micro pleats to add a sophisticated flair.

Have great shoulders? Show them off! This stunning popover dress shows off your stunning shoulders in a form fitting cocktail dress. Despite being form fitting the folded over look of the dress keeps it chic and classy and wedding appropriate but also great for other special occasions in the future.
For Summer Weddings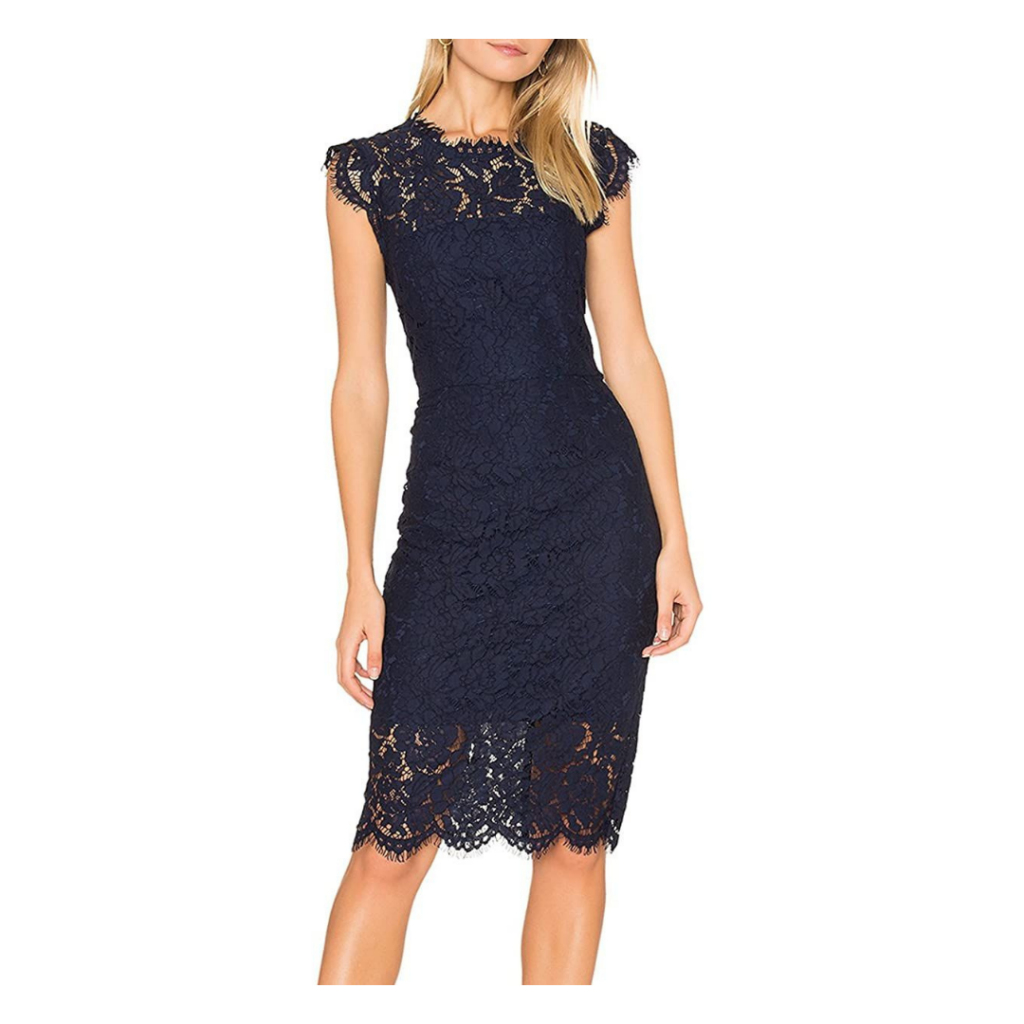 Lace is always a great option when it comes to weddings especially evening weddings. This fitted dress hits at the knee for a classy, chic feel. With the beautiful higher neckline all you need is a pair of beautiful earrings and heels and you're all set! The dress speaks for itself.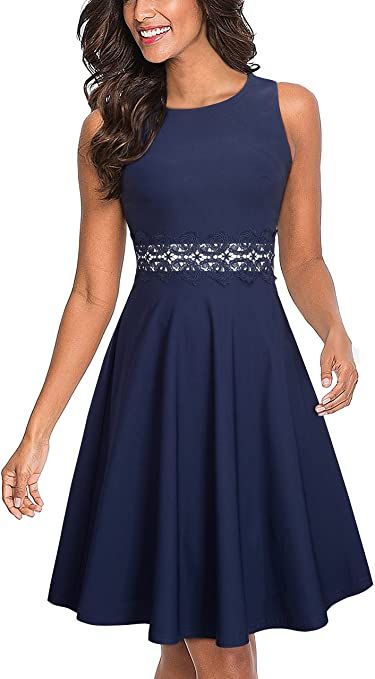 A-line dresses are some of the most flattering dresses around and this one is no different! This simple dress has an added embroidered accent along the waist. It also comes in a long sleeve option.
Formal Weddings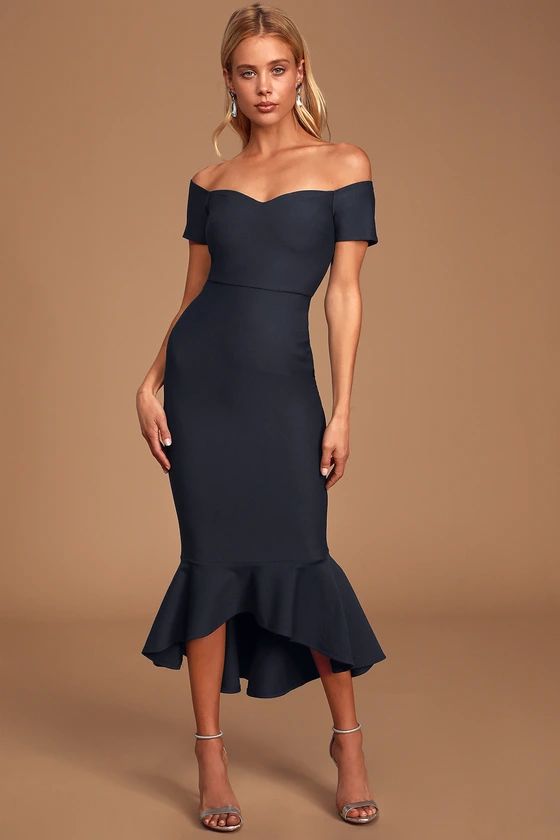 For a more formal wedding, this stunning off the shoulder midi dress is a great choice! It has a lovely sweetheart neckline that's flattering on most body shapes. The dress has a medium-weight stretch knit and the bottom has a lovely ruffled high-low hem that is perfect for dancing!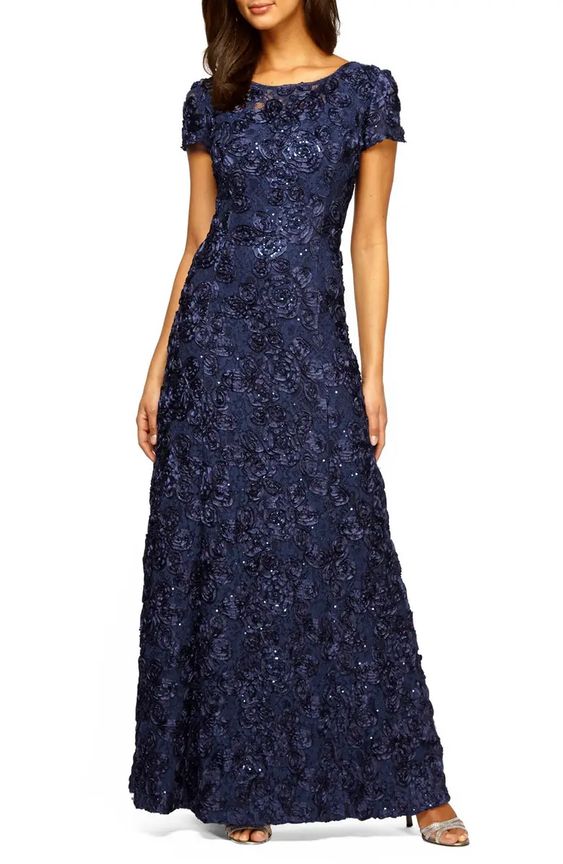 Sequins aren't for every wedding but if you're heading to a more formal gathering than why not? This stunning lace dress has a splattering of sequins throughout the whole dress. The simple short sleeves keep it appropriate for church ceremonies and the a-line cut makes it extremely flattering.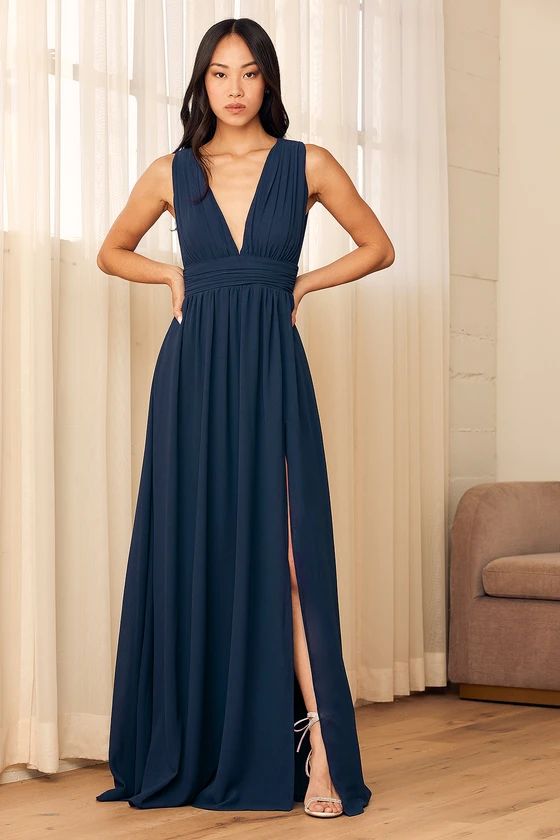 Maxi dresses always give off a more formal vibe and this one is no different! With a deep v-neckline and a high slit, you'll feel sexy yet chic in this amazing dress. It's fully lined and ready for a night celebrating love! This formal dress is also a great option if you're in the bridal party!
When it comes to your date, they can choose a navy suit (just be sure your dress and his suit aren't clashing in shades of blue) or have him wear a navy tie. Regardless of what he wears, I'm certain you'll both look great!
I hope these dresses help you in choosing a great dress for the next wedding you attend!
If you're going to a bachelorette party before the wedding, pick up one of these great gifts.