Looking to finally master a fishtail braid? No matter your hair type, this unique style is one of the most simple braids to do but it looks super complex! I've been asked how to do a fishtail braid for beginners, so I finally shot a tutorial for you!
If you've hung out in my part of the Internet for any length of time, you'll know I love a good fishtail braid. They're super easy to do on yourself (but look complicated) and always help me feel a bit more styled!
They are also a really versatile style. It's an easy way to jazz up your everyday look or you can dress it up for a date night, special occasion or formal event.
Try it with a high ponytail, low on the side of your head or wrap it in a low bun. The possibilities are endless for this great style!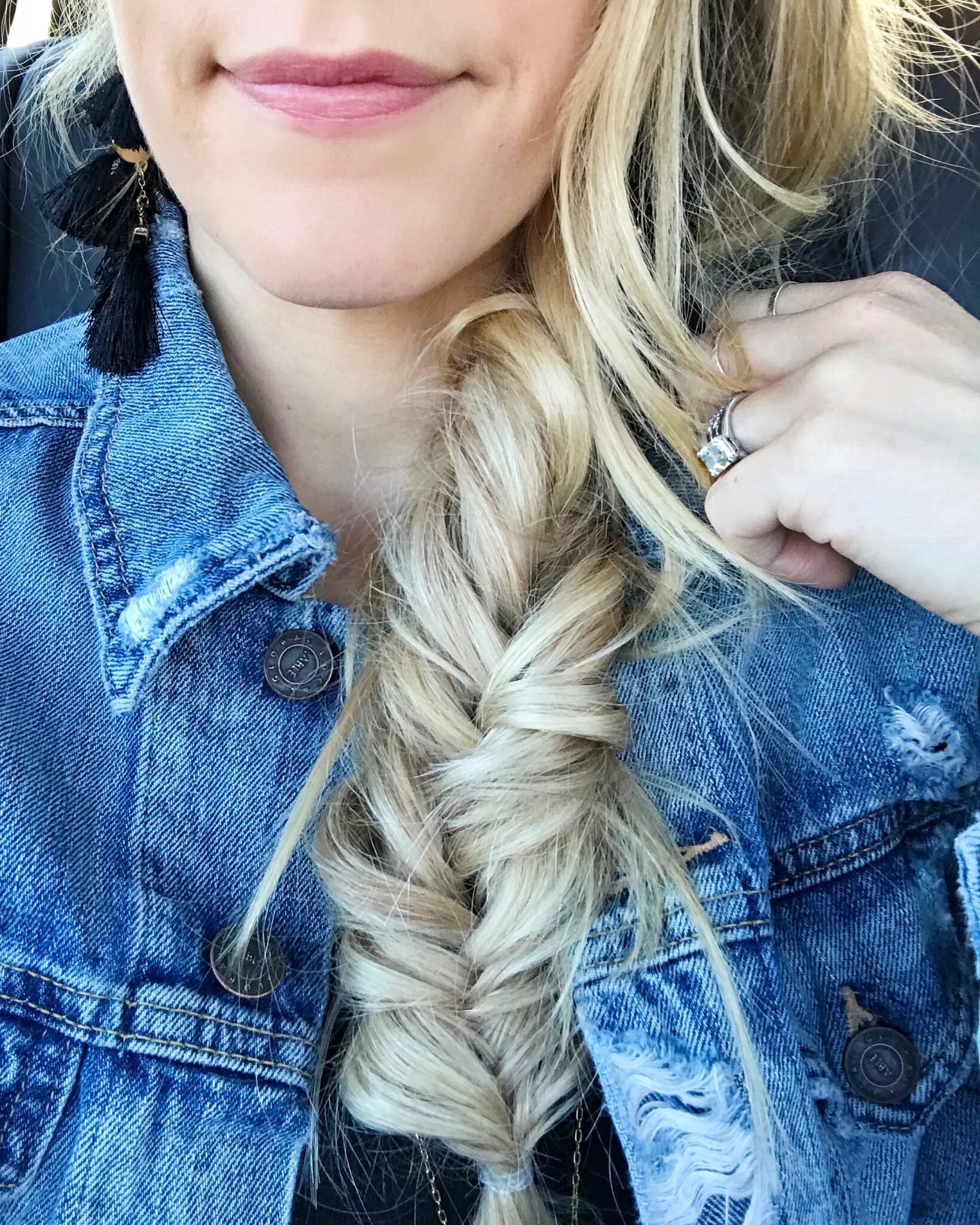 Prep Your Hair
I've been air drying my hair a lot lately to save it from all of the damage that drying and curling my hair causes. This is the perfect hairstyle to do on air dried hair.
The best part is that it's also perfect for 2nd or 3rd day hair to cover up greasy hair. You can apply some of these dry shampoo tips for this hairstyle (specifically number 5!).
Braids tend to stay better if you have coarse thick hair, but these easy braids can work just as well on fine hair. You just need to add a bit of texture if your hair is very silky so your braid has some volume and strands of hair don't slip right out.
I have fine hair, so I've spent a lot of time over the years finding the right products to make my hair look full and give it texture. Here are some of my favorite volumizing powders, which can help give your hair a little more grip for a perfect fishtail braid.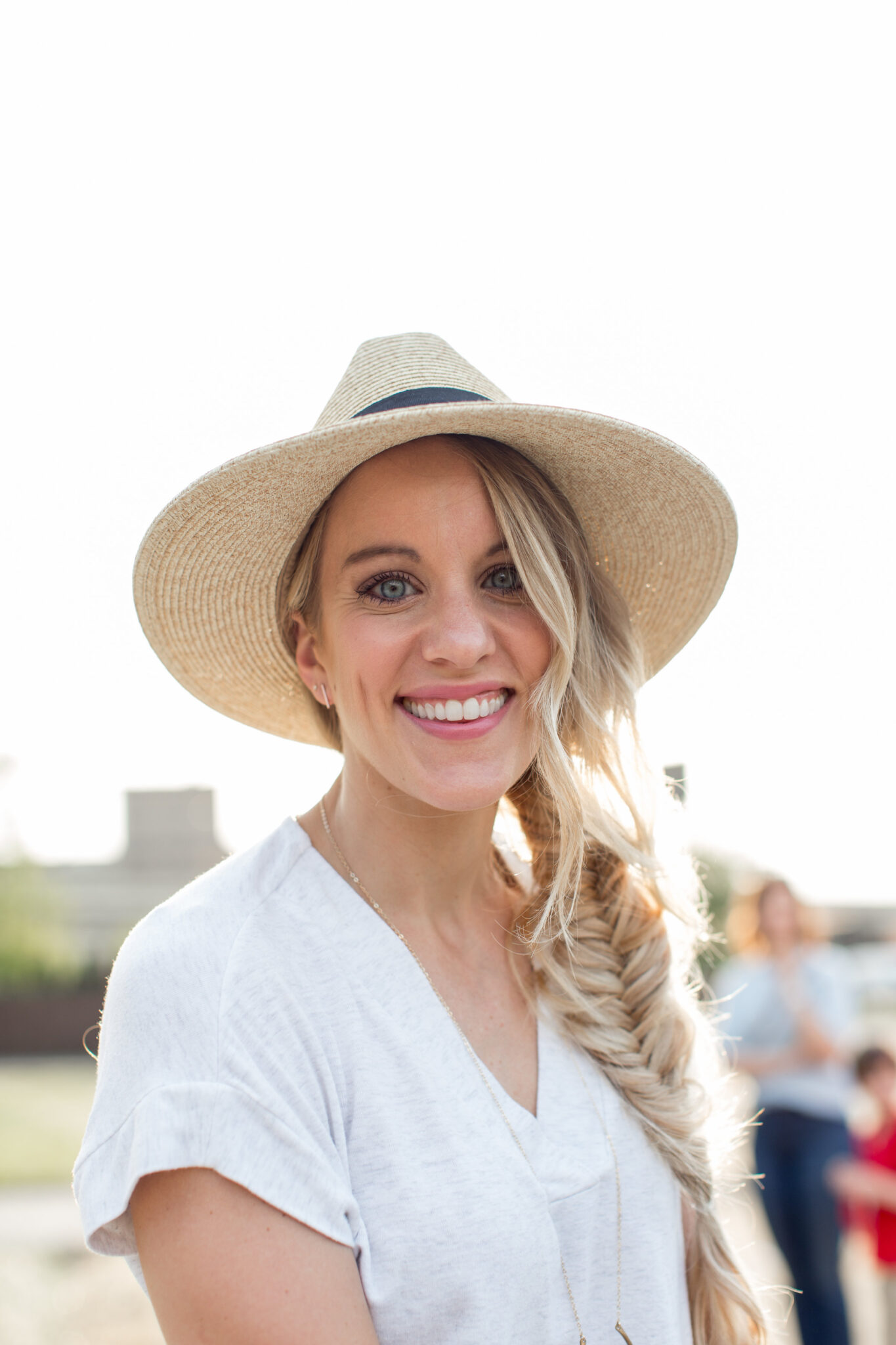 Doing a fishtail braid on your own hair takes a little practice but it's totally doable!
Just check out the video below or scroll past for a step by step guide for how to do a fishtail braid and practice, practice, practice!
How to Do a Fishtail Braid for Beginners, Step-by-Step:
1. Separate your hair into 2 equal sections.
I typically always pull my hair to the side for more of side braid but this can be done in the back of your head too.
Pulled to the side is a little easier as you learn since you can actually see what you're doing rather than trying to do it behind you. If you're new to fishtails, start with that!
It's also easier for beginners to braid long hair, but short hair is totally doable. Just practice and you'll get good at braiding shorter hair too.
If you do choose to do it the side just make sure to pull it tight from the beginning. So if you're pulling it over your right shoulder do your best to pull the left side taut! Otherwise it'll get saggy at the nape of the neck.
2. Take a small section from one side and cross it over to the opposite side.
Take the section of hair from the outside of one half and cross it over to the inside of the other half.
The smaller the chunk, the more intricate braid you'll get! It will also take a bit longer. On the flip side, if you take bigger chunks you'll be done faster but it will look more like traditional braids.
I love the look of small sections of hair but don't always have the time for it! A chunky braid is a cute hairstyle for a casual look, so I don't mind it for a busy day. It definitely works better for longer hair though.
3. Do the same thing on the other side!
Take a small piece of hair from the other side and cross it over to the first side. One thing to note, try to take the same size strand of hair from top to bottom so it has a similar look.
4. Keep going!
Repeat steps 2 and 3 all the way down your hair, pulling it tight as you go.
5. Loosen it up.
Before you put your hair tie in, loosen it up! Start from the bottom and start tugging on the outside of each loop. Don't pull out the entire section of hair, just the outer side for a relaxed braid. This will help keep your braid in tact but make it look more full.
For a wild boho look (aka a messier look), like I typically do, loosen it up a TON. Keep going and going and going! 😉
For a cleaner look, gently pull the outside of the braid to "thicken" it up. Just remember, to take your time with loosen in it up because you can't tighten it up after you loosen it! 🙂
Don't stress too much though — even a messy fishtail braid is a great look!
6. Add your hair tie.
I really like these clear hair ties so they don't detract from the braid. You can also wrap around a little bit of your hair around the small elastic to cover it. Either tuck it under the elastic or secure with a bobby pin.
And you're done!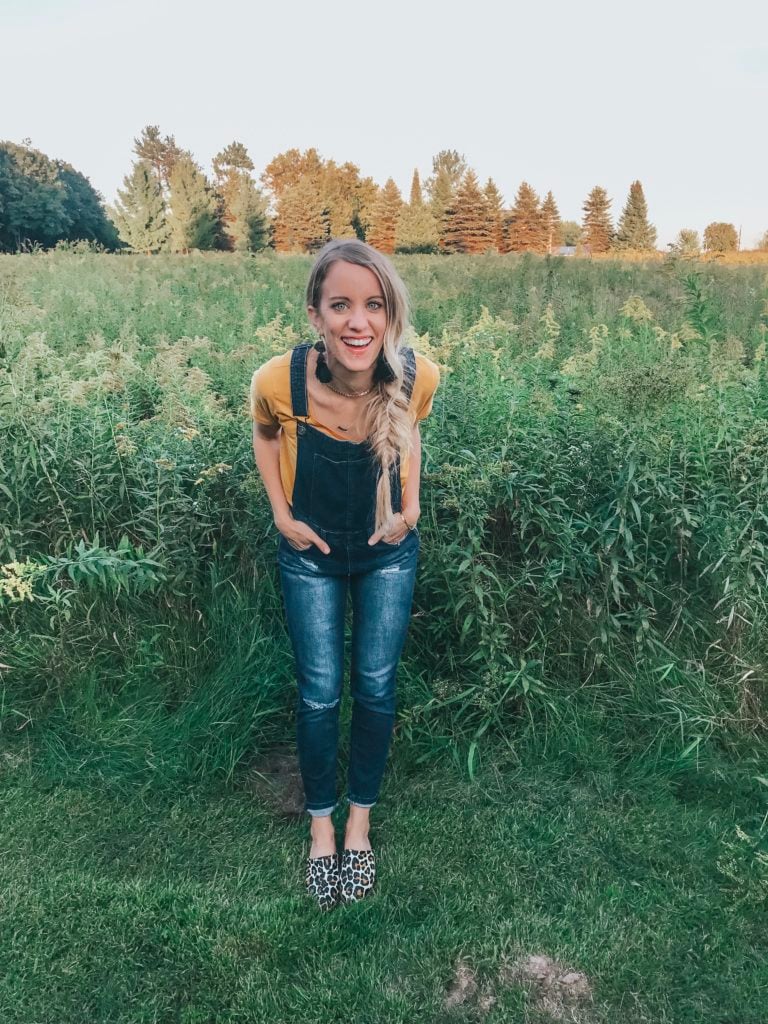 Tips for Doing a Fishtail Braid on Yourself
Gather all your supplies ahead of time so you don't have to run all over the house trying to hold your braid tight while you look for an elastic, a brush or something else you need.
Have a handheld mirror ready, especially if you're doing a braid in the back of your head, so you can see how it's turning out when you need to.
If you can't get your hair tight enough at the base of your neck or your hair keeps coming loose there, use a small elastic to give yourself a low side ponytail. Then you can braid the ponytail. This is perfect for when you're still new to doing a fishtail braid on yourself — it makes it so easy!
For those of us with thin or fine hair (or if you have short hair), extensions are a great way to get the look you want with your fishtail braid, especially if you plan to wear it regularly or if you're doing it for a special occasion or professional photos!
The most common mistake when making a fishtail braid on yourself is not pulling it tight all the way through. It takes some practice, but holding your hair tight each time you cross a section over is important to get the look you want.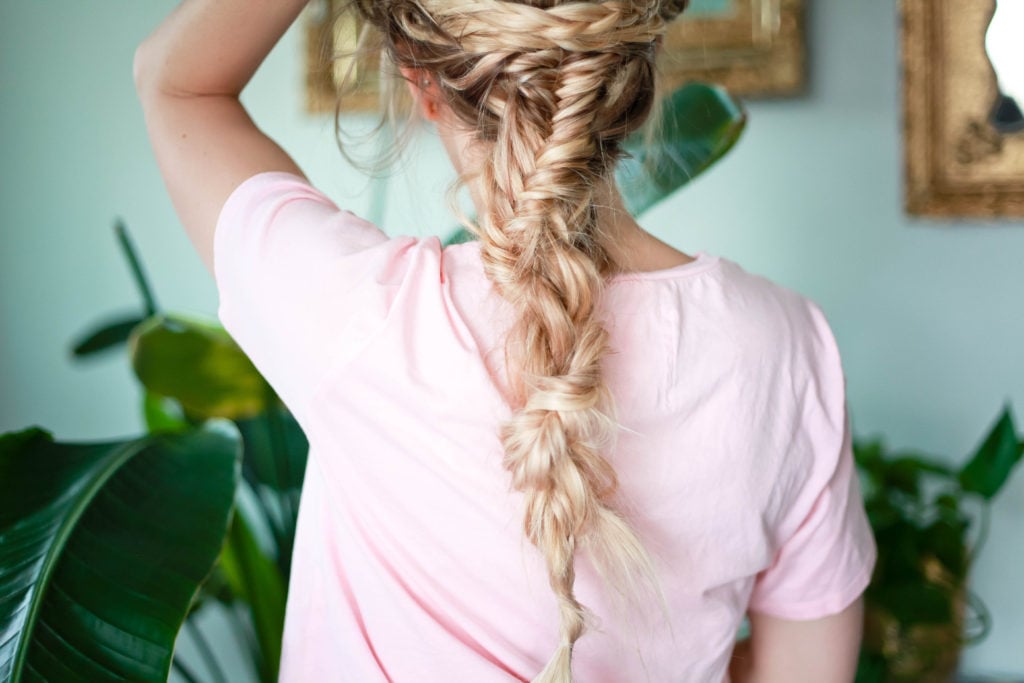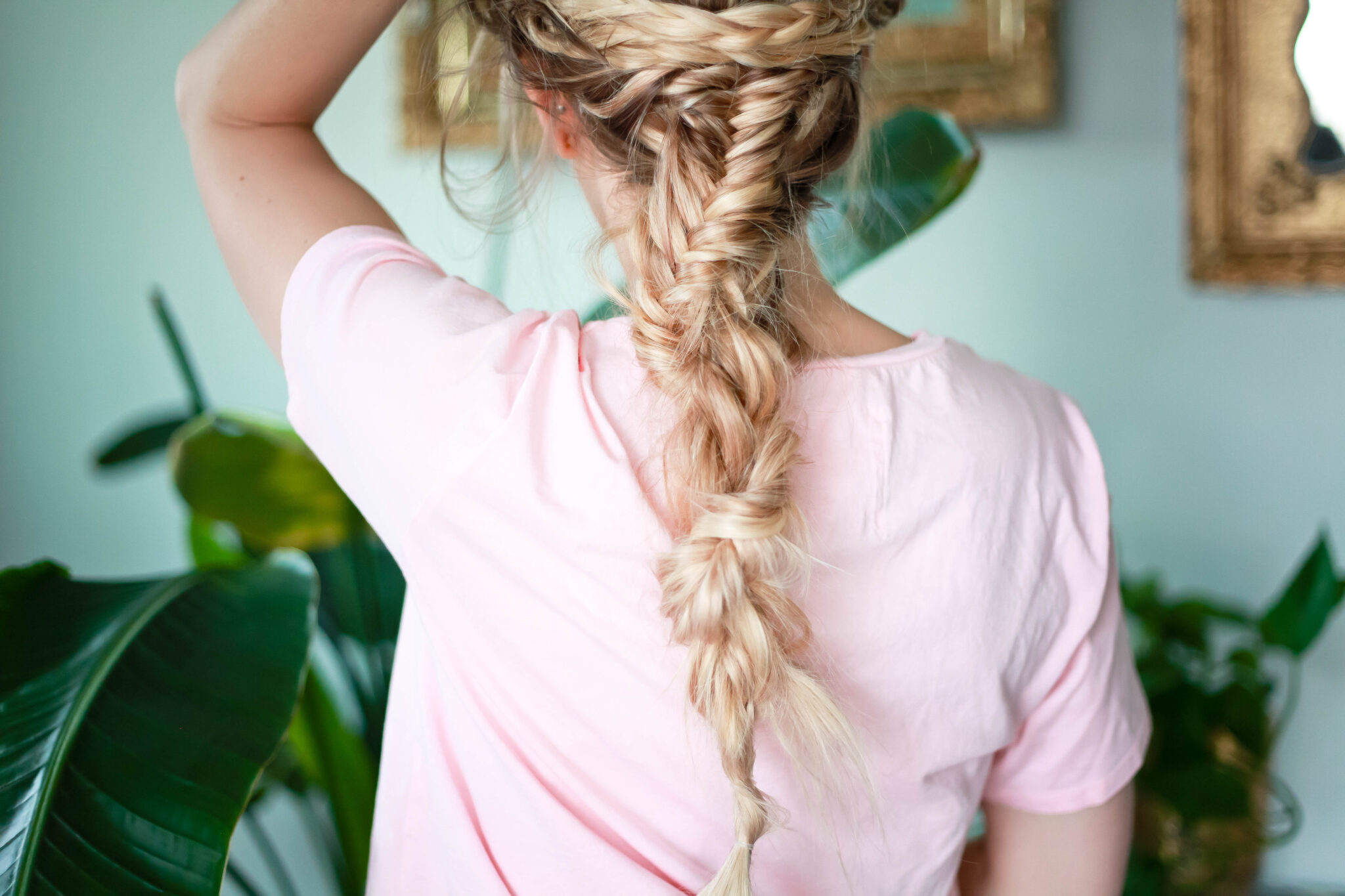 Other Versions of Fishtail Braids
Once you've gotten the hang of the classic fishtail braid, you can start to branch out to other variations of the braid you can try on yourself. Some of these look pretty incredible!
French Fishtail Braid
Both French braiding and fishtail braiding take some practice, but if you know how to do them both, you can create a really unique look.
Start a fishtail braid on a section at the front/top of your hair by dividing the section into two and then crossing over a small chunk from the outside of one half to the inside of the other half.
Then pick up small pieces of hair to add to the braid as you go (like French braiding) and add it to the section of hair that you're crossing over.
Do that all the way down your head.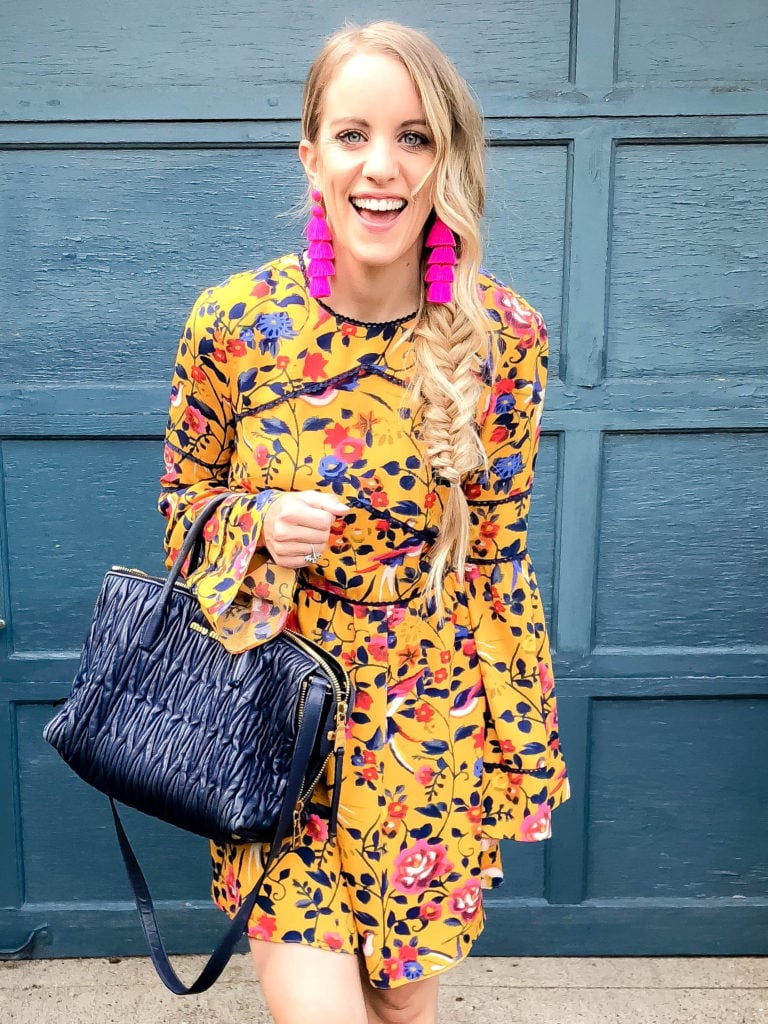 Dutch Fishtail Braids
The difference between a French braid and a Dutch braid is that for a French braid, you weave strands over each other, but for a Dutch braid, you weave strands under each other. It's sometimes called an inside-out braid.
Follow the same process for a Dutch fishtail braid as you would for the French fishtail braid, but instead of crossing the sections over when you take a small chunk from one side to the other, cross them under. You'll get a totally different look!
For a sweet or sporty look, you can use this method to make double Dutch braids.
Fishtail Crown Braid
Fishtail braids are perfect for updos, whether a messy bohemian updo or a cute crown braid. You can make a fishtail crown braid with two regular fishtail braids wrapped around to the top of your head and pinned in place.
Or you can make it a bit fancier by doing it with two French or Dutch fishtail braids that start high up on the front side of your head. This makes the braid look like it wraps around and around your head!
How Do You Make a Fake Fishtail Braid?
Still intimidated by the fishtail braid (or just don't have the time to practice right now but want the look)? There's a trick to make a faux fishtail braid. There's no braiding, just inverted ponytails!
Take a small section of hair from each side of your head and secure it with a small elastic to create a little ponytail. Make a small hole in your hair behind the elastic and flip the ponytail through it.
Make another small ponytail just below the one you just flipped, and do the same thing. Do this as many times as you like until you have the desired effect. Fluff it up to give it some volume and to cover the elastics.
I hope this simple how to do a fishtail braid for beginners tutorial was easy to understand so you can do your own fishtail braids! Let me know what other tutorials you want and as always, thanks for reading!
Be sure to check out my bubble ponytail for an even easier hair style!
Want more hair fun? Check out my T3 Curling Iron review, tips for getting your curls to stay in and Barefoot Blonde Hair Extension review here!