It's time for my long awaited Barefoot Blonde hair extensions review!! If you've hung out on Instagram for any number of time, you've probably seen me wear my Barefoot Blonde hair extensions by Amber Fillerup!
I originally bought them solely to be able to do more fun braids (like this one) and hair styles but I also love wearing them down from time to time. You all have been asking about them so I wanted to share my official Barefoot Blonde hair extensions review for you!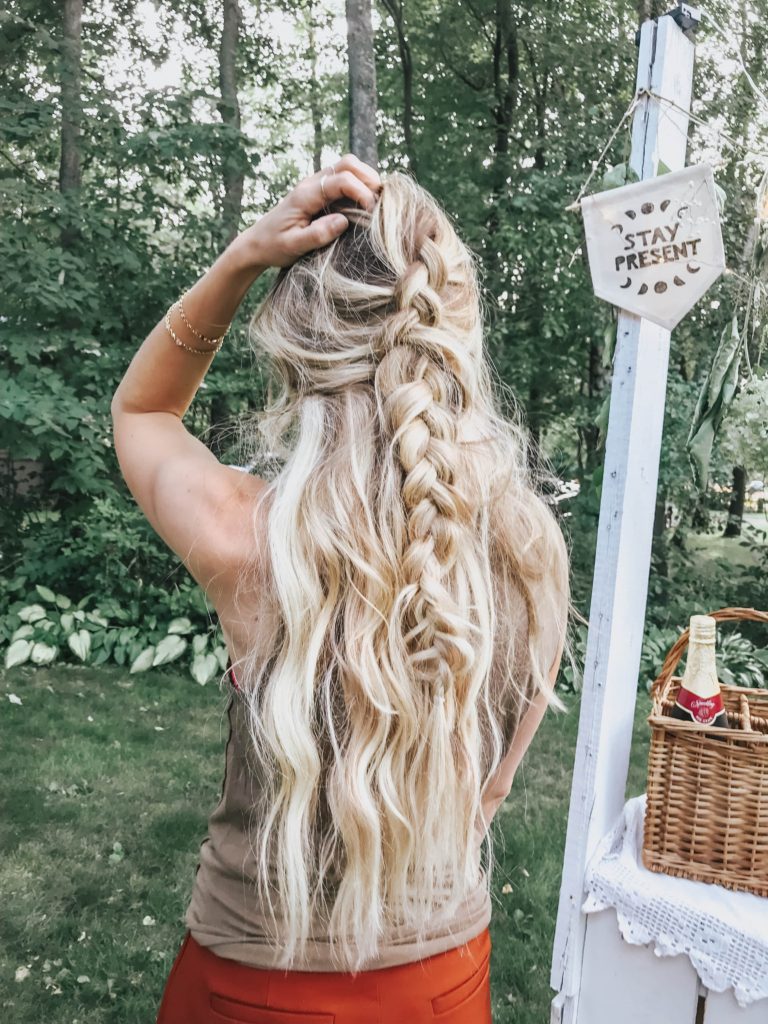 Barefoot Blonde Hair Extensions Review
I'm not one to wear my hair extensions all day, every day, but I love wearing them for date nights, special events and photoshoots. They take a little bit of time to get used to wearing them since they had some weight to your head! That was something I wasn't prepared for. 🙂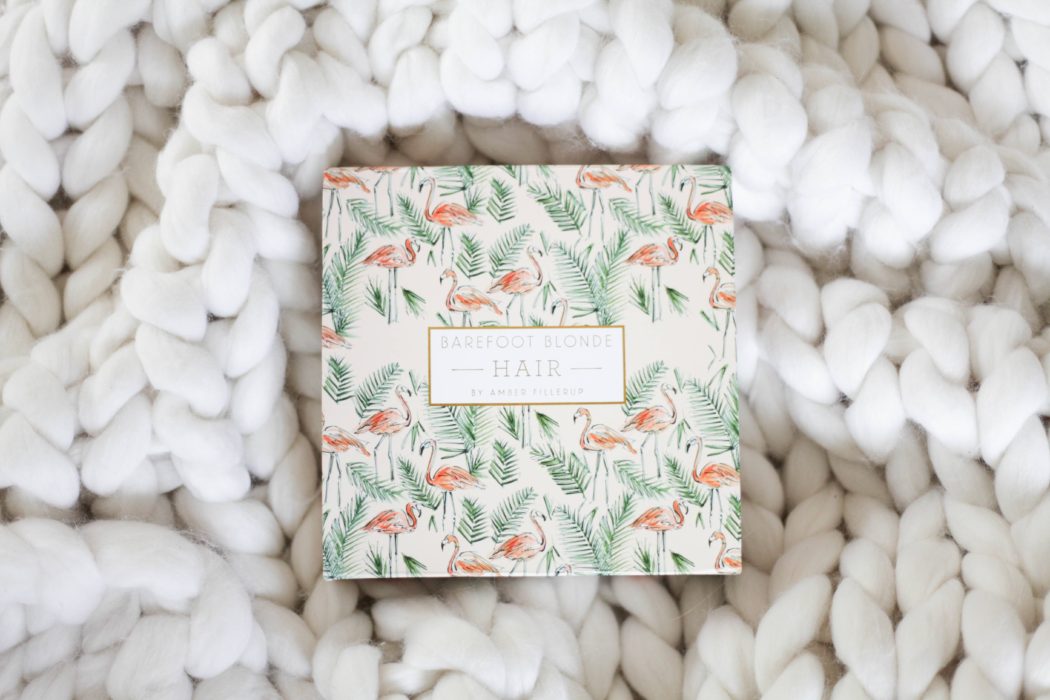 How to Pick Your Color
I am a hair extension newbie but I loved that Barefoot Blonde had a "home try on kit" that you could buy to get the exact right color for your hair. I picked out 5 different shades of blonde to try out. Honestly I feel like I could have gone with 2 or 3 of them but landed on "Sandy Blonde".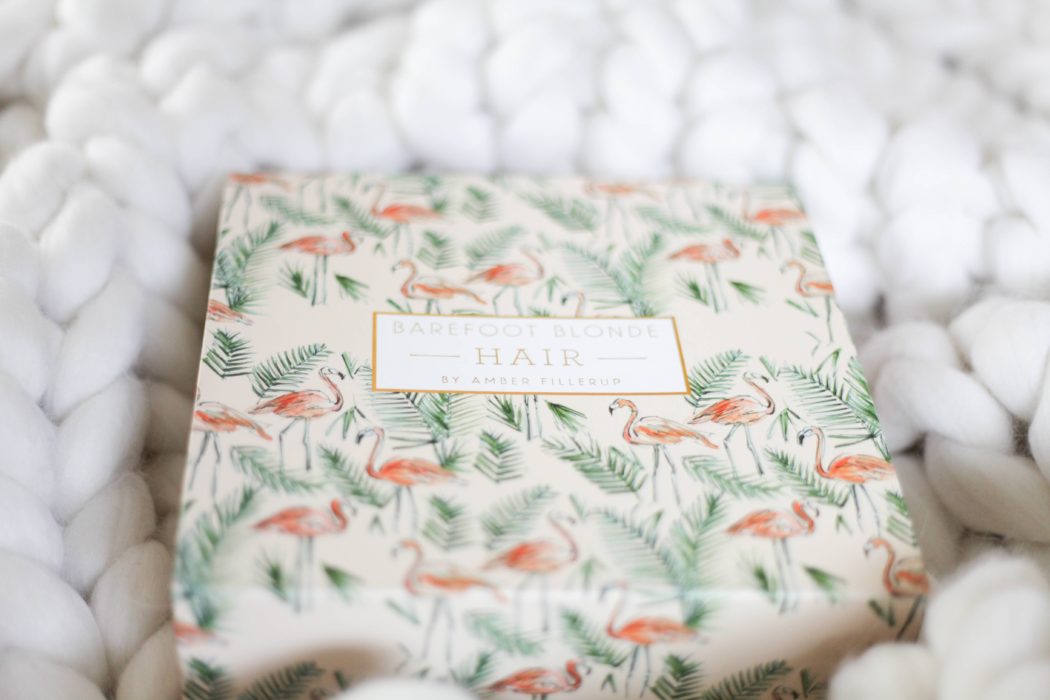 Your New Hair Extensions!
When they arrived, they came in such a pretty box! They also come with a cute booklet with exact instructions on how to put them on correctly. As a newbie, this was so helpful!
The first time I put all of them on I almost freaked out because they were SO long!! Great for so many people but I wanted them a little shorter. I feel like with any hair extensions, you should always bring them in to your stylist to have them trimmed to blend into your hair. A little cut worked wonders for me and now I'm obsessed with them!
I typically don't wear all of the wefts at one time. The majority of the time I'm doing a hairstyle of sorts (a braid or multiple braids) so I often times just put the bottom ones in to add some fullness and length. If I'm wearing it down, I add more in towards the top so they blend well!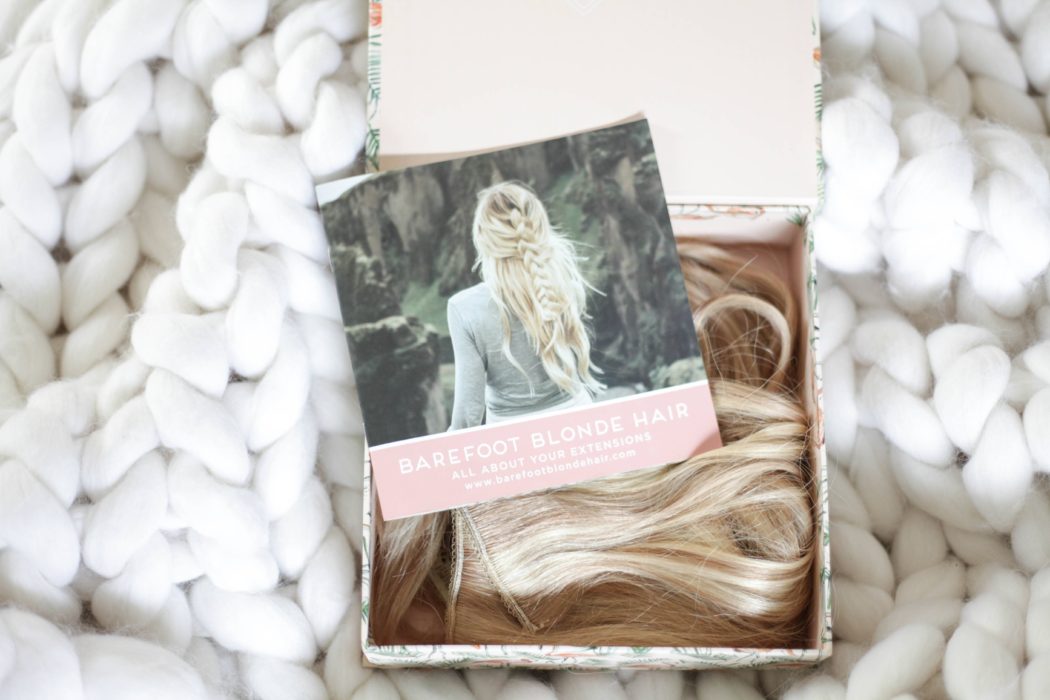 Tips for Wearing Hair Extensions
It takes some practice at getting them in properly! I'm getting better at putting them in but once I had to go to the bathroom in the middle of a dinner date with Rishi to take some of them out since you could see them haha! Now I make sure they're all hidden before leaving the house. 🙂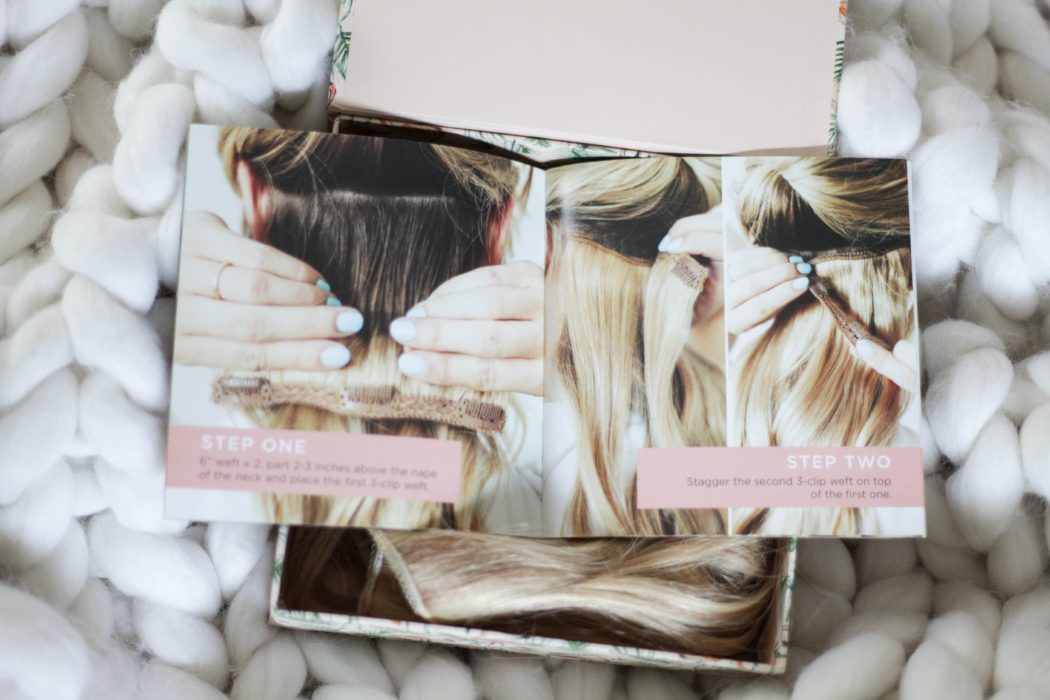 Before you put them in, back comb your hair with some texturizing dry shampoo (like tip #4 here). This will keep your extensions from sliding down! I also like to backcomb the top of my hair a little to fill out the space above each weft. This helps mask your extensions.
I'm a big fan of my Barefoot Blonde Hair Extensions and the quality of them. They're a super fun way to switch up your hairstyles from time to time and I highly recommend them!
Let me know what questions you might have!
Go check out my How to do a Fishtail Braid tutorial to get these looks!
Be sure to follow along on Instagram for more hair and style tips, home inspiration and other mom life fun and thanks for reading and sharing!