If you remember, one of my goals for 2018 is to learn how to do my hair better! This week I tried out one of Barefoot Blonde's hair tutorials, the Bubble Ponytail, and loved it!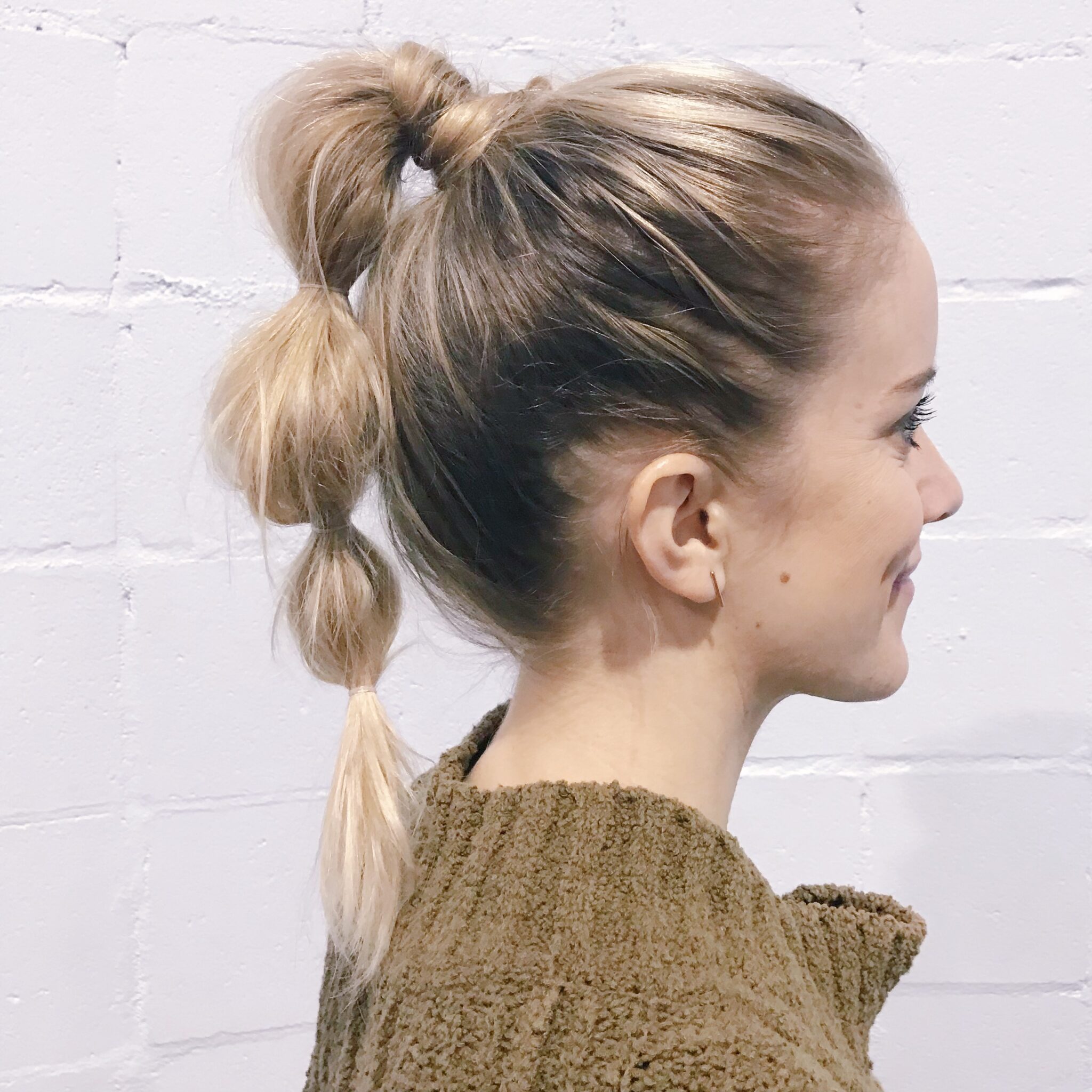 I was heading to my 10 year old niece's basketball game so I decided even if it looked crazy I would be surrounded by 10 year old's who maybe wouldn't know the difference. 😉 I was surprised when a few of the mom's complimented on me on my cute hair! Winning!!
This was legitimately one of the easiest hairstyles to do. I literally put it up in 5 minutes while running around the house getting Penelope in her carseat and Roy's shoes and jacket on (I'm not even kidding).
You can find all of the instructions from Barefoot Blonde here but here are a few things I did differently.
1. I teased my hair in sections – I pulled up half of my ponytail and teased that and then did the underneath section. My hair isn't super thick so this helped it thicken up a bit.
2. I didn't wrap my hair around the middle sections. Again, because my hair isn't super thick I wanted to make sure the bottom sections filled out!
3. I used Oribe Texturizing Spray to help everything hold better. My hair was freshly washed so this kept everything filled out and the elastics in place. (I only wrapped the elastics around once since they're so tiny!)
And there you have it! Hairstyle #1. What do you think?