Want a comfy yet chic outfit for everyday? Let's chat about sweatshirt dress outfit ideas!
The older I get the more I love casual comfortable clothes. Don't get me wrong, I love the chance to get dressed up and be fancy for an evening but my day to day is much more casual.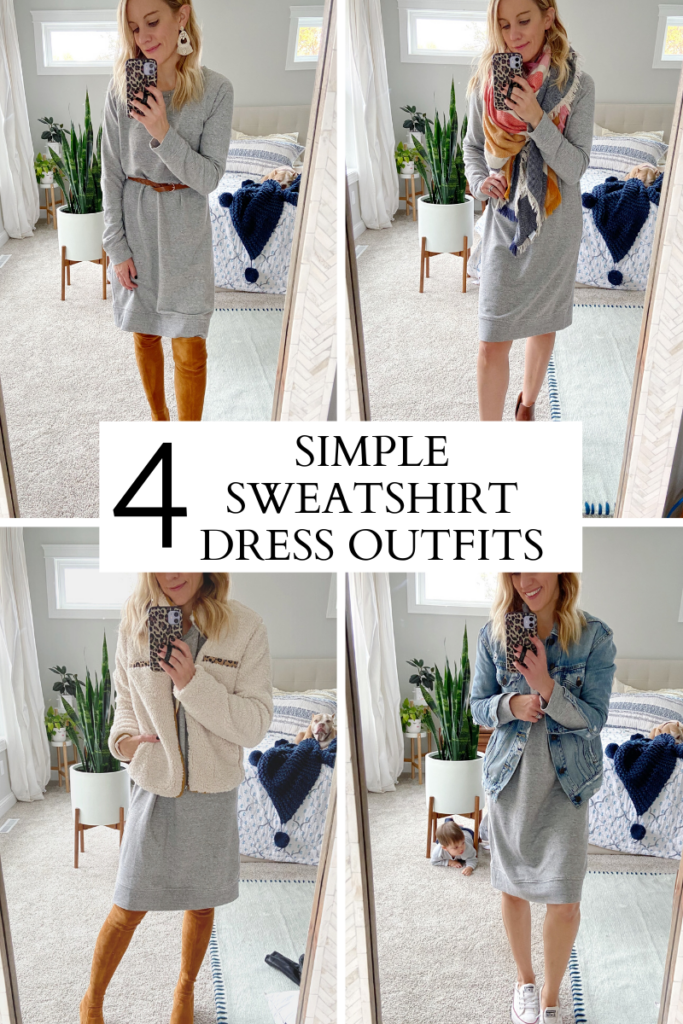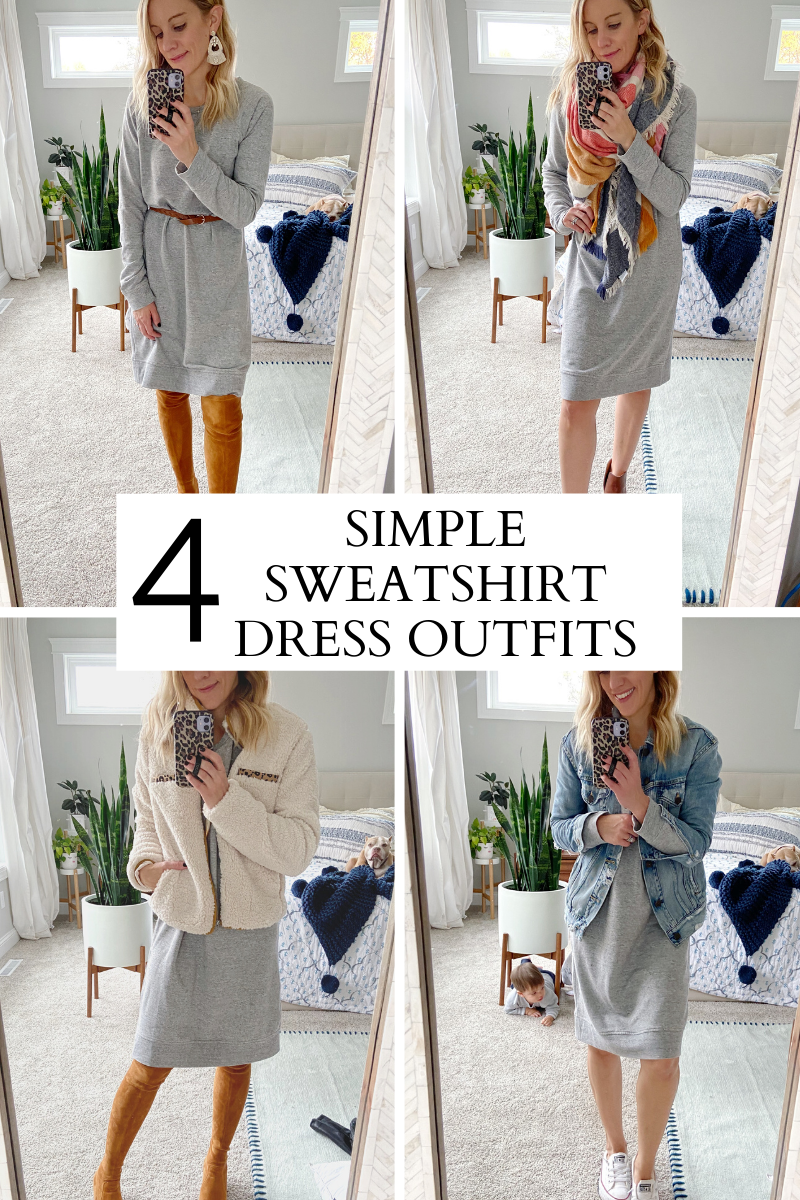 I picked up this sweatshirt dress from Amazon and it is the coziest thing ever! It's fits loose (great for every time of the month if you get my drift) and true to size (I'm wearing an x-small). It comes in a bunch of different colors
Here are a few easy ways to wear it!
4 Sweatshirt Dress Outfit Ideas
Paisley + Sparrow is a participant in the Amazon Services LLC Associates Program. This post may include affiliate links which means I may earn a small commission if you shop using the links below at no additional cost to you. Thanks so much for supporting me and this blog!
1. Sweatshirt Dress with Denim Jacket
Probably my favorite everyday outfit is the sweatshirt dress with a denim jacket and sneakers! This denim jacket is my absolute favorite (find more ways to style it on this denim jacket here). It's ethically made and incredibly soft.
My neakers are my go to slip ons. They're easy to throw on and off and really comfortable to walk in!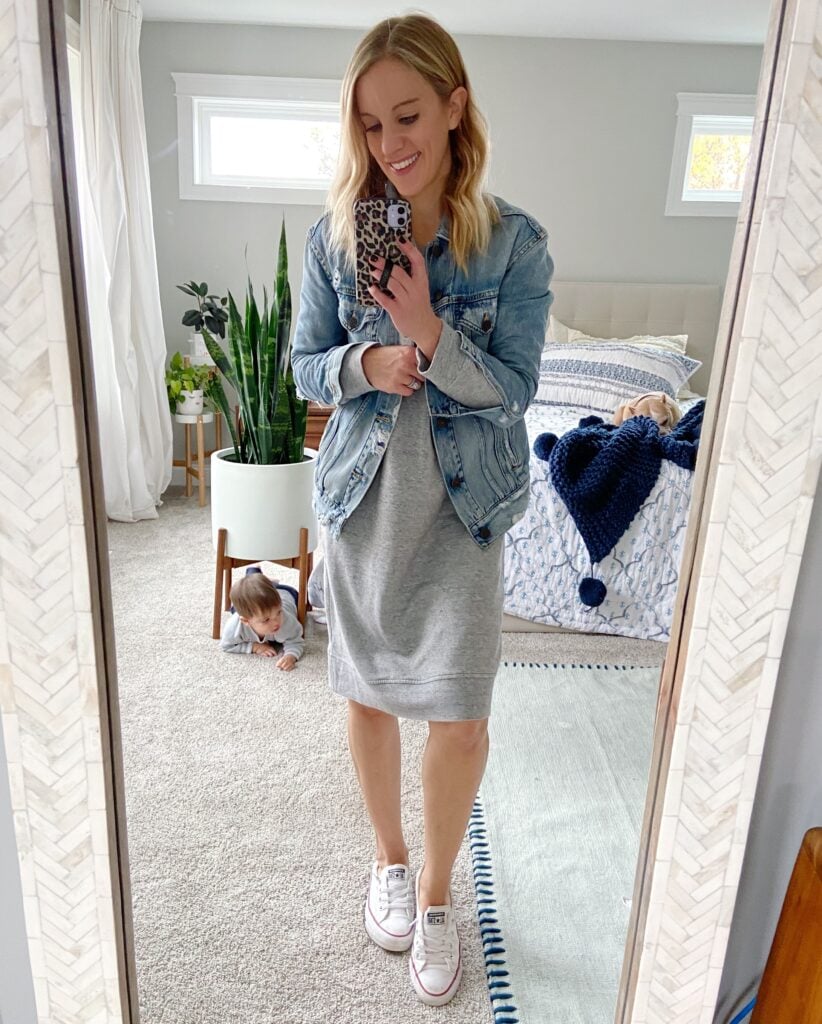 sweatshirt dress | denim jacket | sneakers
**Check out this post to learn how to clean your white Converse sneakers!
2. Sweatshirt Dress with OTK Boots
Dress this cozy dress up a bit with these over the knee boots! A simple belt wrapped around gives you some sort of definition and some funky earrings complete the outfit!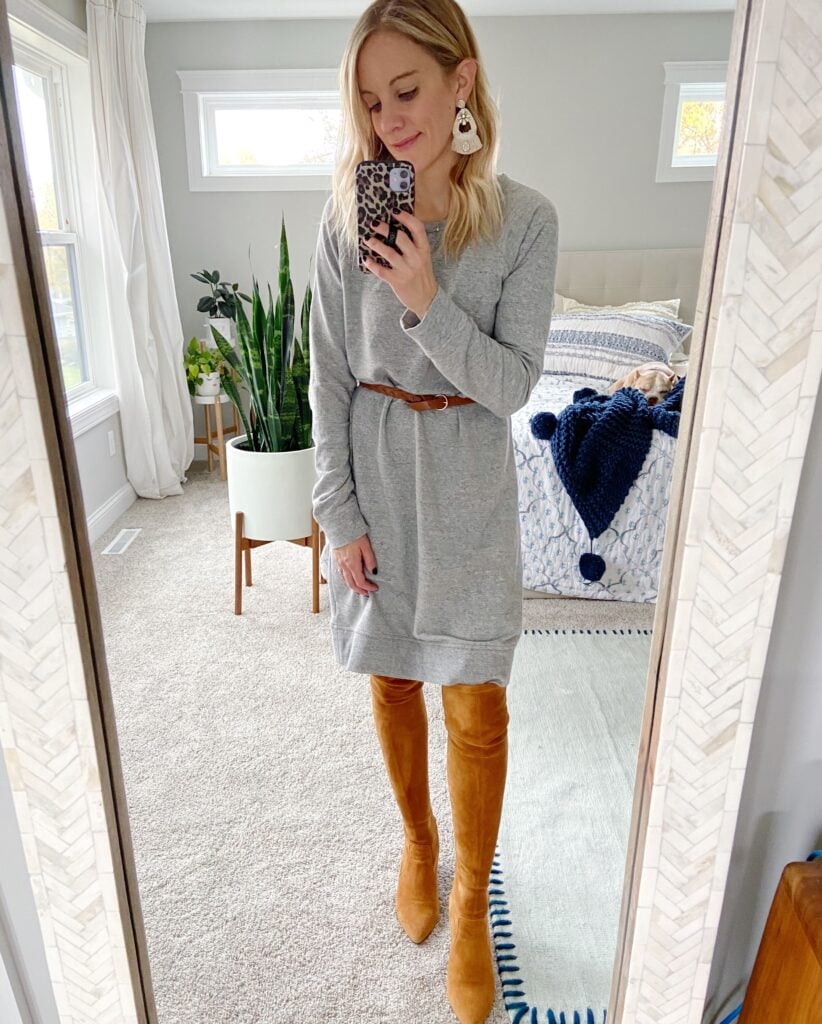 3. Sweatshirt Dress with Blanket Scarf
Get cozy with a blanket scarf! There are so many different ways to style a blanket scarf and it just adds to the comfort without compromising style!
A simple bootie gives you a step up in the style game and a bit of height while you're at it!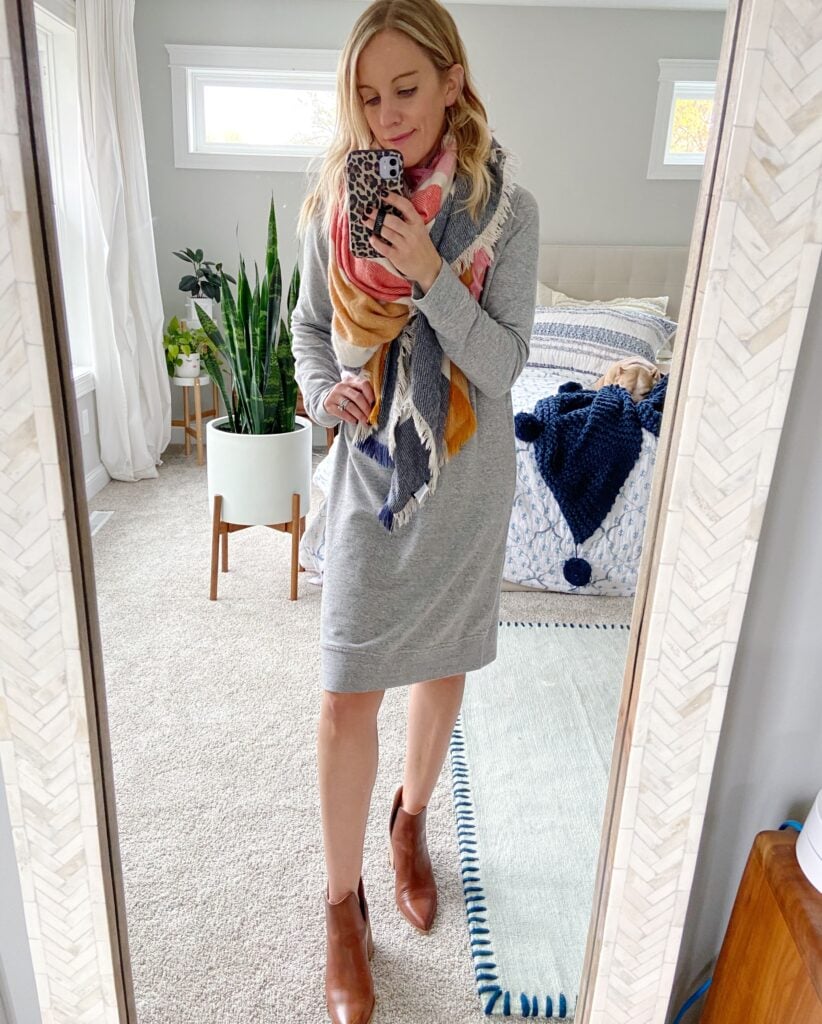 4. Sweatshirt Dress with Sherpa Jacket
Cozy on cozy with a bit of glam! Trust me when I say if you live in a cold climate this outfit will definitely keep you warm all winter long!
The over the knee boots are super comfortable and nice and warm and the sherpa jacket is the coziest thing I've worn this year!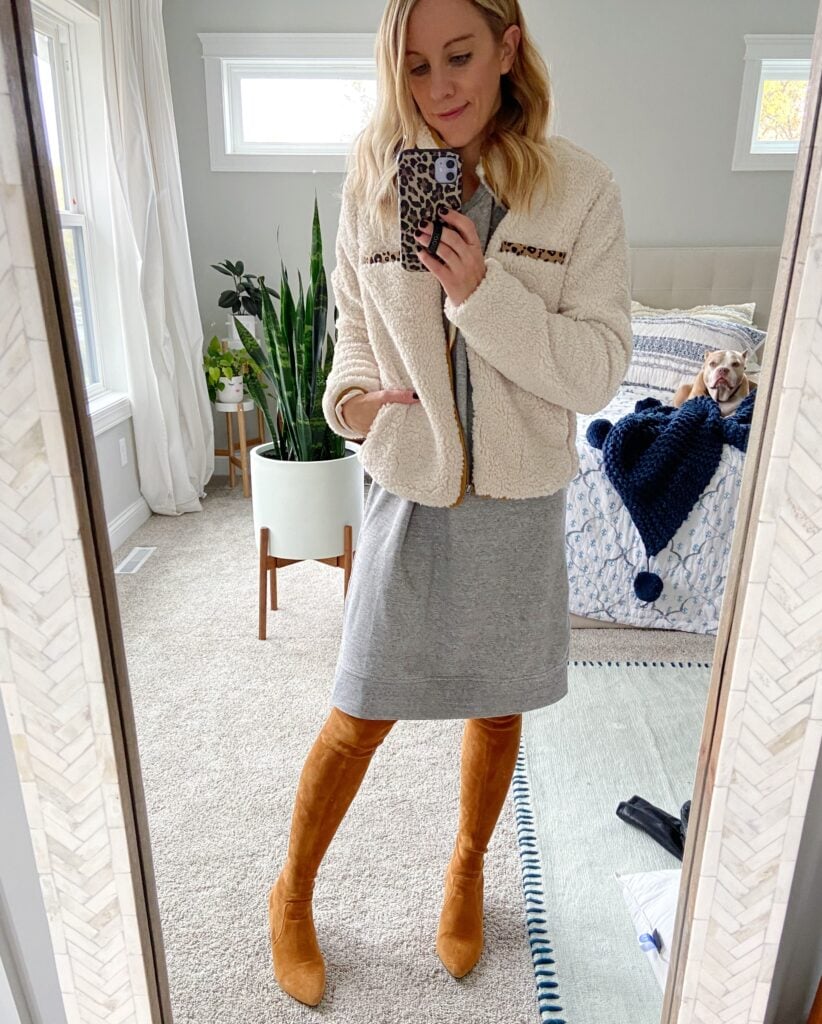 sweatshirt dress | sherpa jacket | OTK boots
Sweatshirt dress are an easy way to look cute yet stay comfy! I hope these 4 sweatshirt dress outfit ideas gave you a bit of inspiration for styling your own dress!
Want to learn a bit more about fashion? We talk about 23 types of necklines on this post and what your inseam is here if you want to learn more!
For my fashion fun, check out one of these posts:
As always, thanks for reading!