Blazers are a great transition piece for fall but it can be hard to know exactly how to wear a blazer and not look like you're heading to the office!
There are tons of different ways you can wear them – over a t-shirt dress, with skinny jeans, as a jacket, and all the way I share below!
How to Wear A Blazer
Get more use out of your blazers with these new ideas!
1. With a Graphic Tee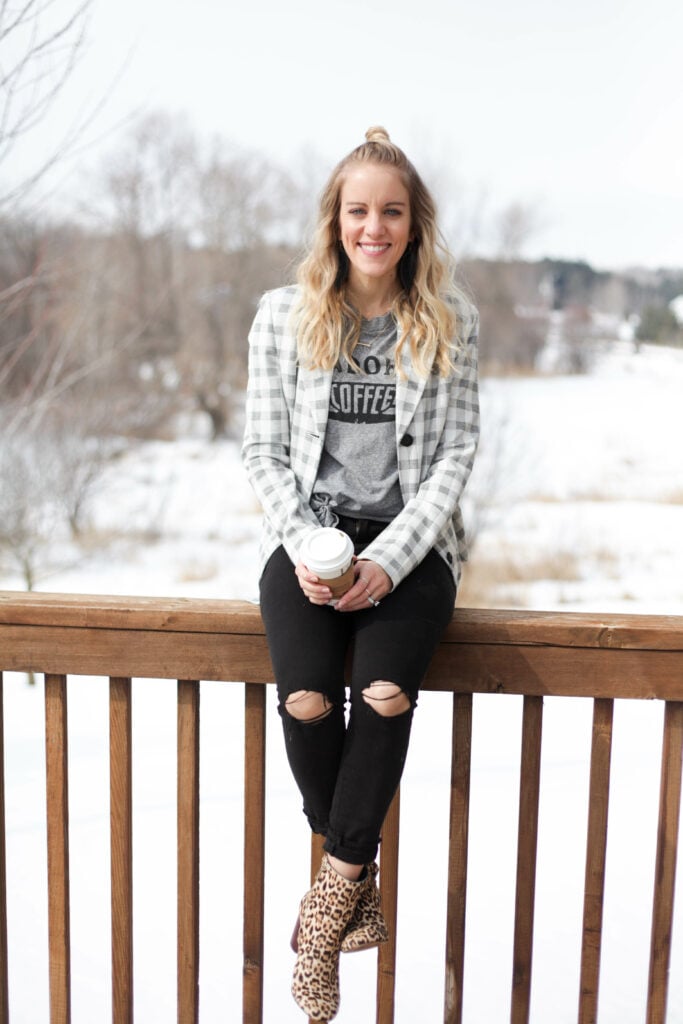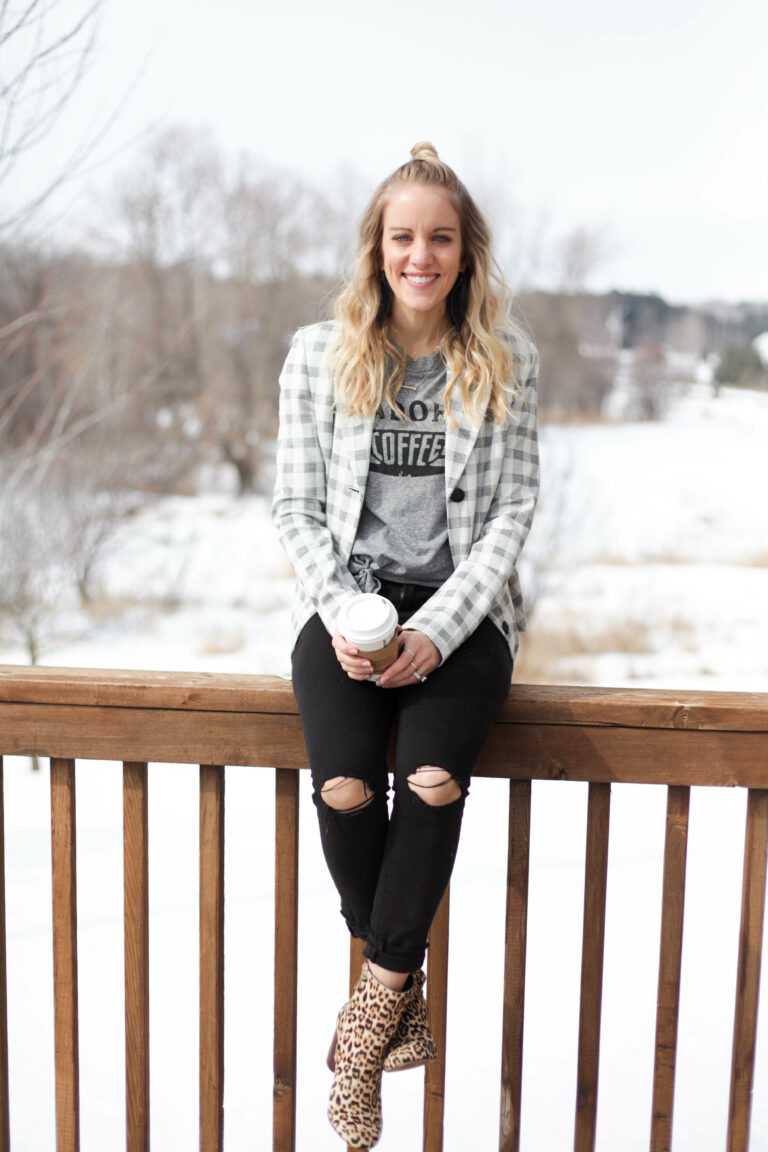 One super easy way to make your blazer feel less "stuffy" is to pair it with a graphic tee!
There are a million options when it comes to what kind of graphic tee you put with your blazer.
I complimented mine with some slightly distressed black denim and of course some leopard boots because you can never go wrong with leopard print! 🙂
2. With Distressed Denim + Heels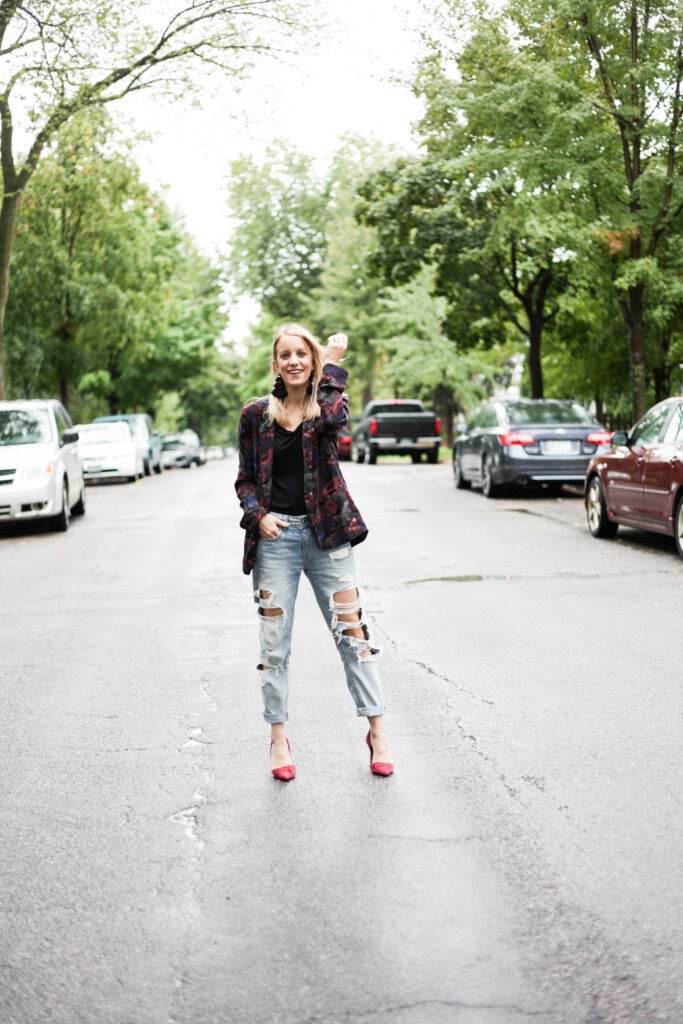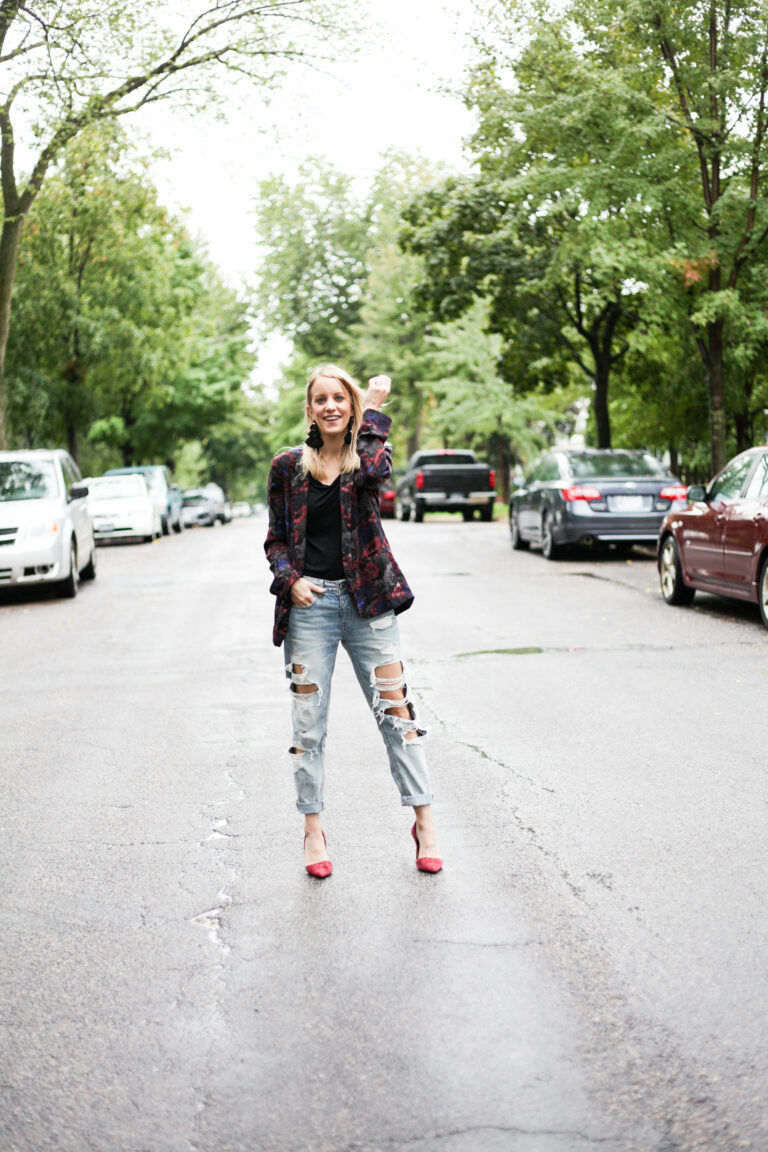 When you wear denim has distressed as these, you're clearly not heading in to the office for a day of meetings (unless you get to work in a super creative field!).
I love wearing heels with distressed denim and a blazer can keep it looking cohesive. You have 2 parts professional + 1 part fun!
3. With a Fun Button Down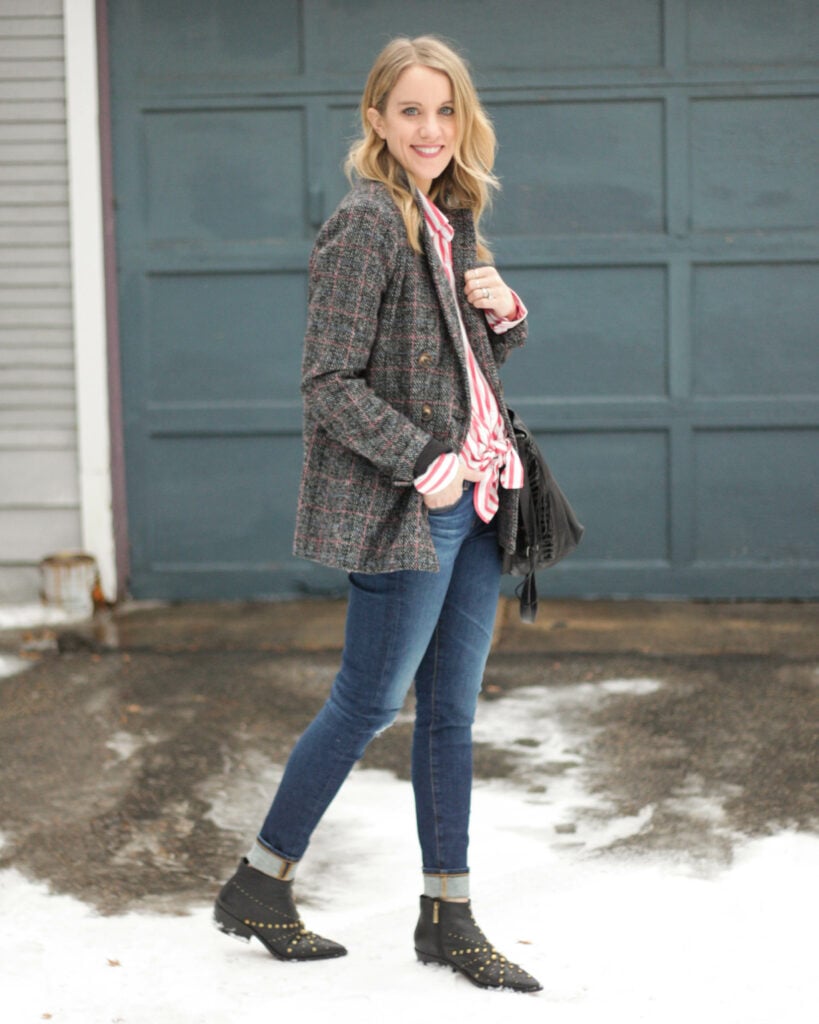 Shop this blazer (on sale!!).
To be real, you could totally wear this one to the office but it's still fun enough for a dinner out!
A brightly colored button down knotted at the bottom takes the seriousness away from your typical button down. You could swap out the boots for bright colored heels to jazz it up even more!
Here are a few blazers that I am loving this year!

If you're looking for my fall fashion ideas, be sure to check out my tips for wearing thigh high boots or tips for rocking a denim jacket!
As always, thanks for reading!