The Nordstrom Sale is finally here! Today let's talk about some of my favorite Nordstrom Anniversary Sale Baby products!
I know it can be super overwhelming to shop at so I'm doing all the hard work for you! If you're new to the NSale, you can find everything you need to know about the Nordstrom Anniversary Sale 2022 here.
This post is all about Nordstrom baby items! I also have posts with women's fashion, shoes + boots, beauty + accessories, and home posts.
For the record, I am NOT buying everything I'm sharing! I've tried my best to make notes of things I own as well as what I'm planning on buying but I wanted to round up some of my favorite items.
I've done hours of research finding items I personally love and some that I plan to buy (or already own) so you don't have to!
Let's get to it!
Please note, I do make a small commission if you shop using my links. I am so appreciative when you shop through my blog because it helps me be able to put out even more content on this blog! So thank you in advance for using my links!!
Nordstrom Anniversary Sale Toddler/Kid Guide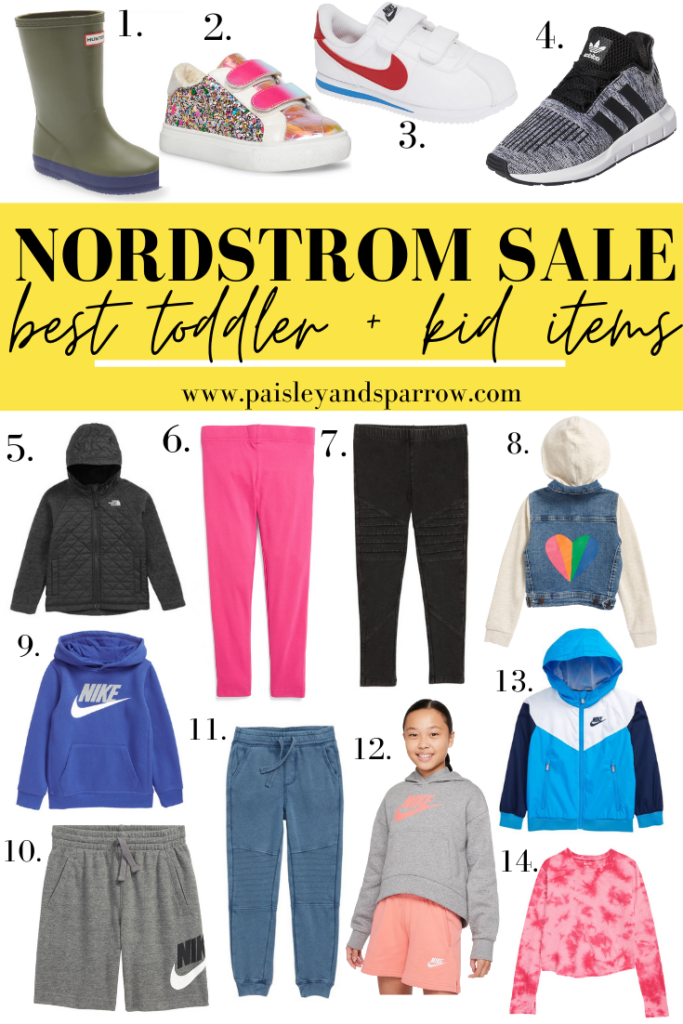 Sale: $39.99 Navy After Sale $65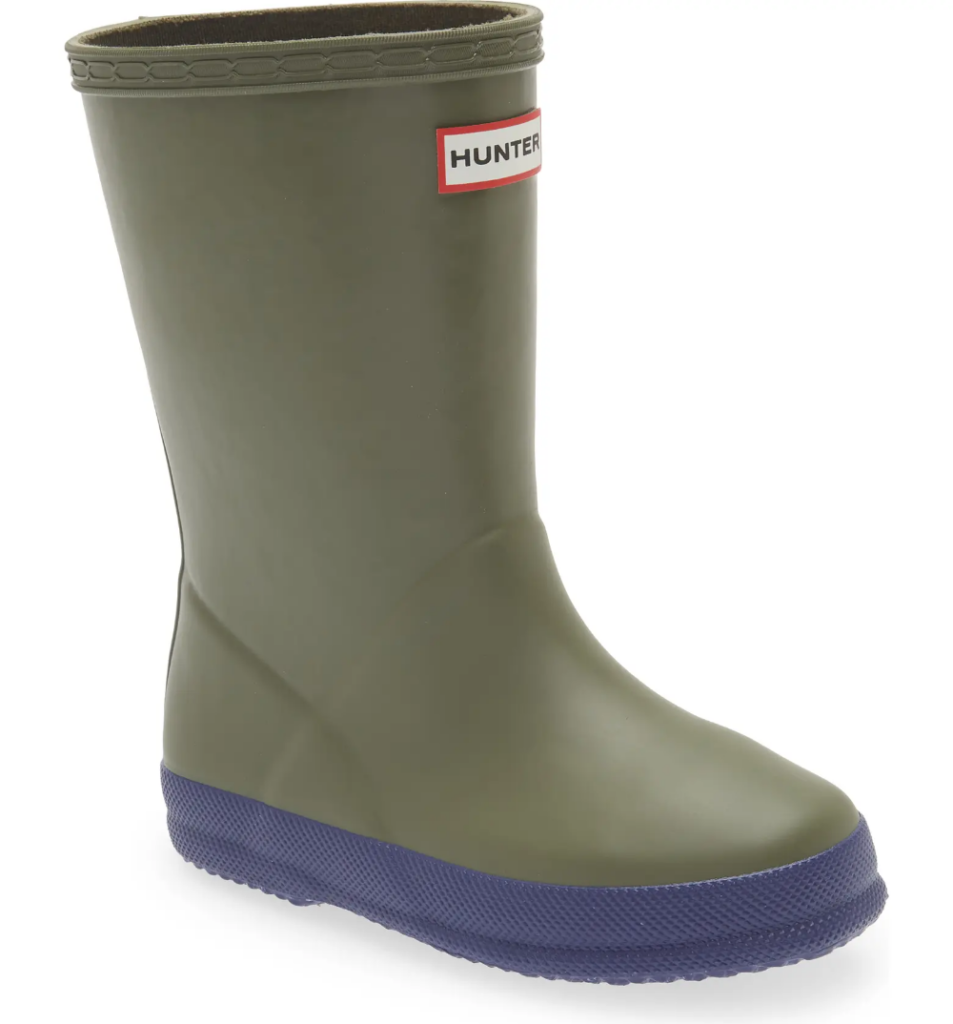 Match with your littles! These kid Hunter boots are the same amazing quality as the adult ones. Rounded toe, grippy bottom and so adorable.
Comes in both green and purple and pink leopard print!
Sale: $42.99 After Sale: $64.95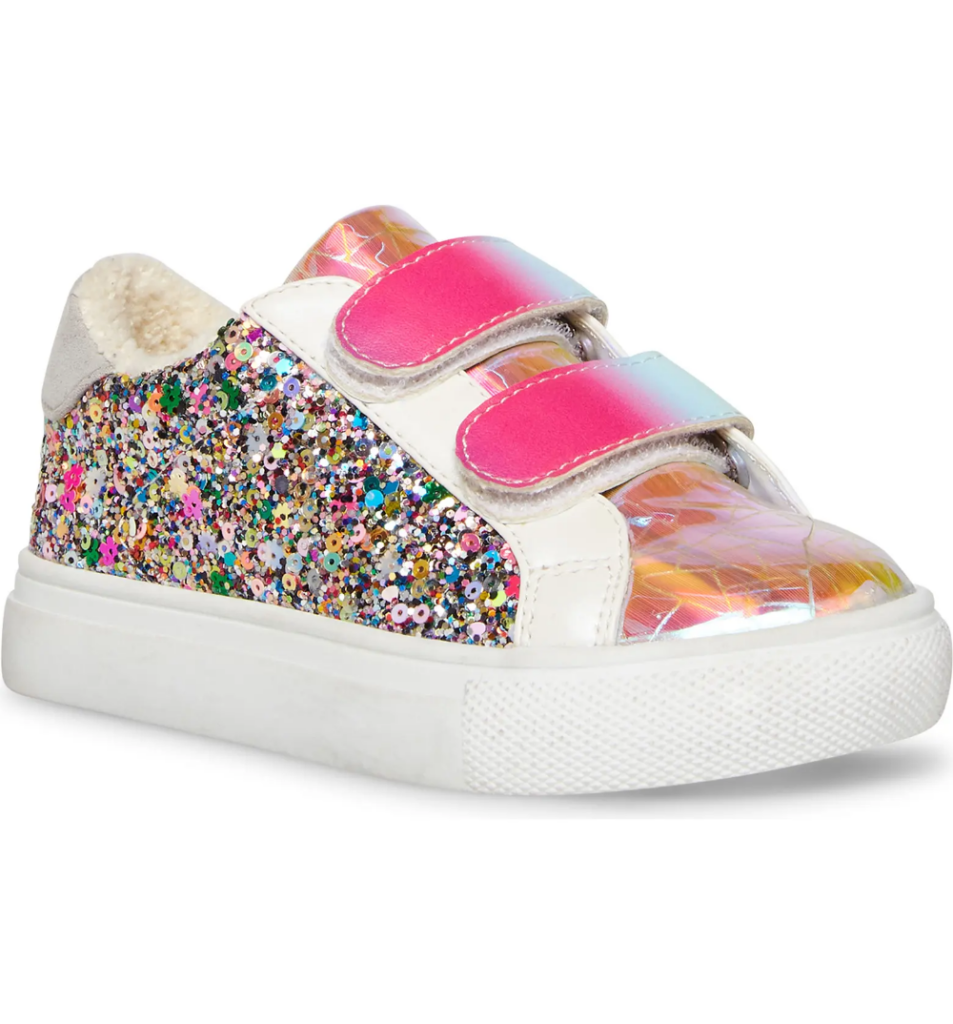 If your little one loves sequins and rainbows then they're going to love these shoes! Easy on and off with two velcro closures, faux-fur lining and a flexible sole.
Sale: $33.90 After Sale: $45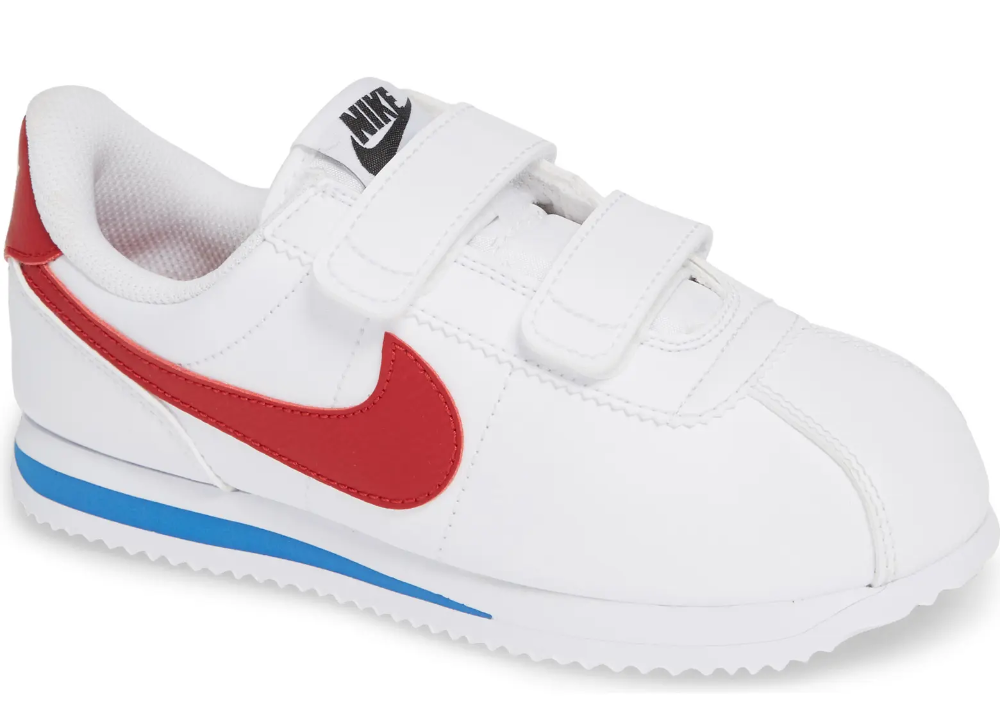 I'm loving these cute Nikes! The velcro gives them easy on and off and they also come in black and white and all white.
Here the bigger kid version of these with tie laces!
Sale: $44.99 Sale $60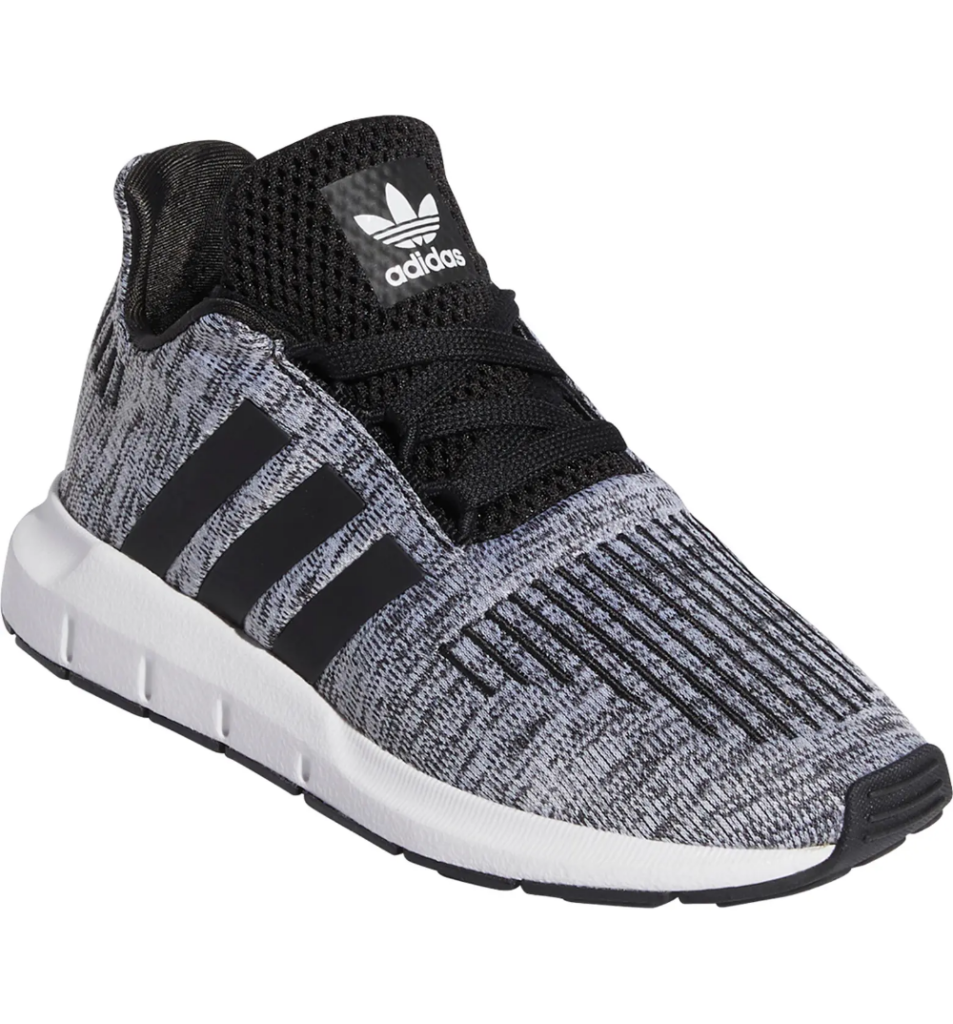 This lightweight shoe is great for running and playing all day long! Comes in both toddler and little kids sizes.
Sale: $40.90 After Sale $55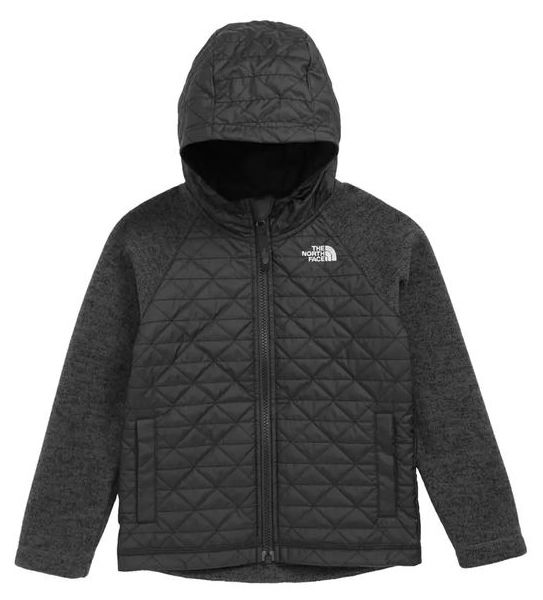 I've now bought two of these North Face Water Repellent Quilted Sweater Fleece Jacket for my oldest because he wears it all the time! It's the perfect type of jacket for fall and spring. It keeps him warm and dry and is super cute!
Also available in bigger kid sizes (toddler/little kid sizes linked above).
Sale: $9.90 After Sale: $16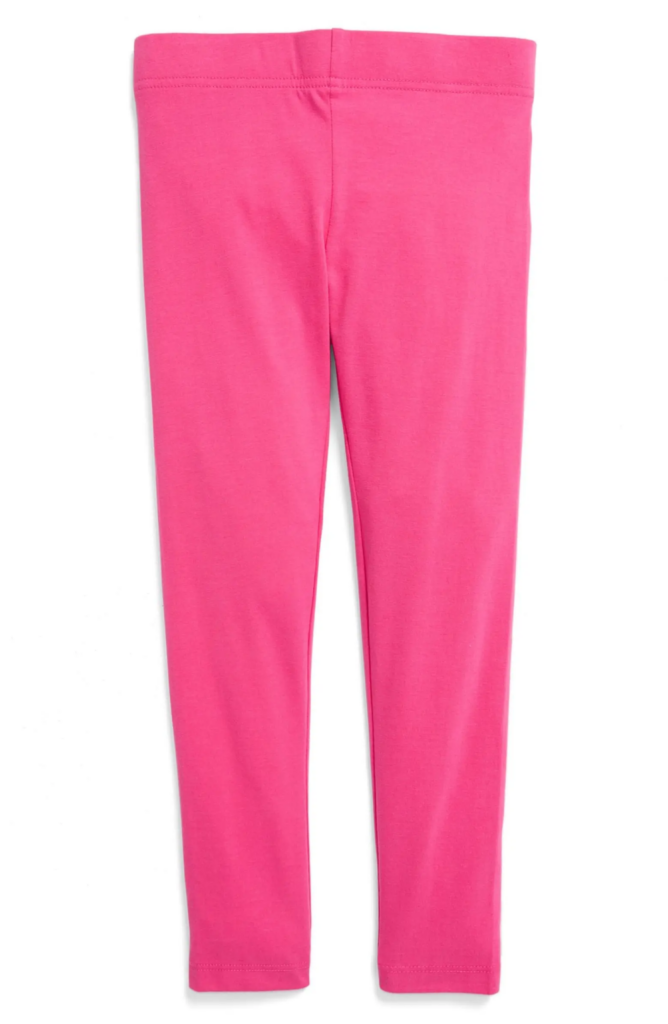 I always buy Tucker and Tate leggings during the sale because they're so nice! They're heavy duty, won't tear easy and are super.
These are their core leggings but they also have really fun printed Leggings!
Sale: $13.90 After Sale: $19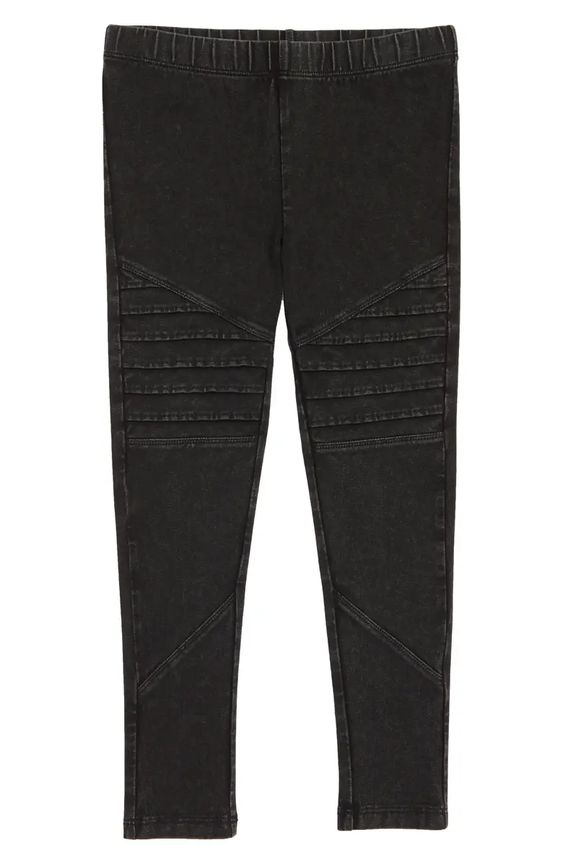 I bought these Tucker + Tate Stretch Cotton Moto Leggings for P two years in a row and we both loved them! The moto detailing gives a regular legging a fun vibe and they held up really well.
Sale: $34.90 After Sale: $55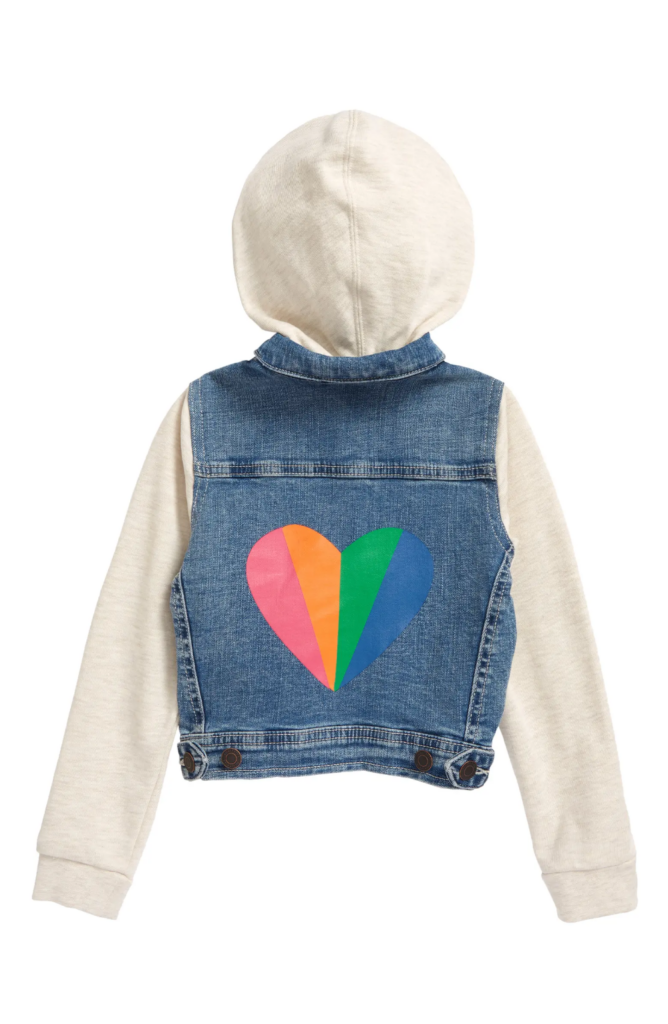 There's few things cuter than little denim/sweatshirt style jackets and this one is no exception! It has a fun rainbow heart on the back and is so adorable!
Sale: $22.90 After Sale: $34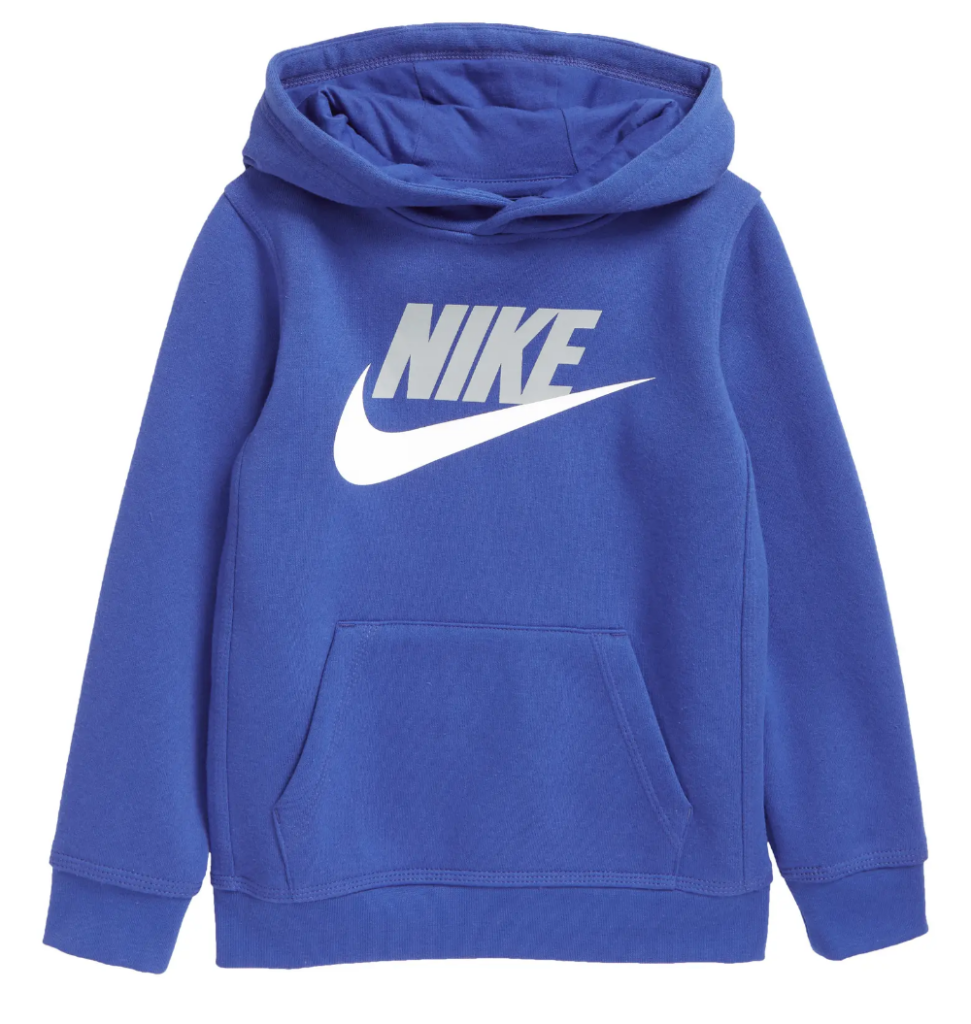 I bought this exact sweatshirt last year for my oldest and he wore it weekly! It washes well, is so cute and also comes in red.
Sale shown in cart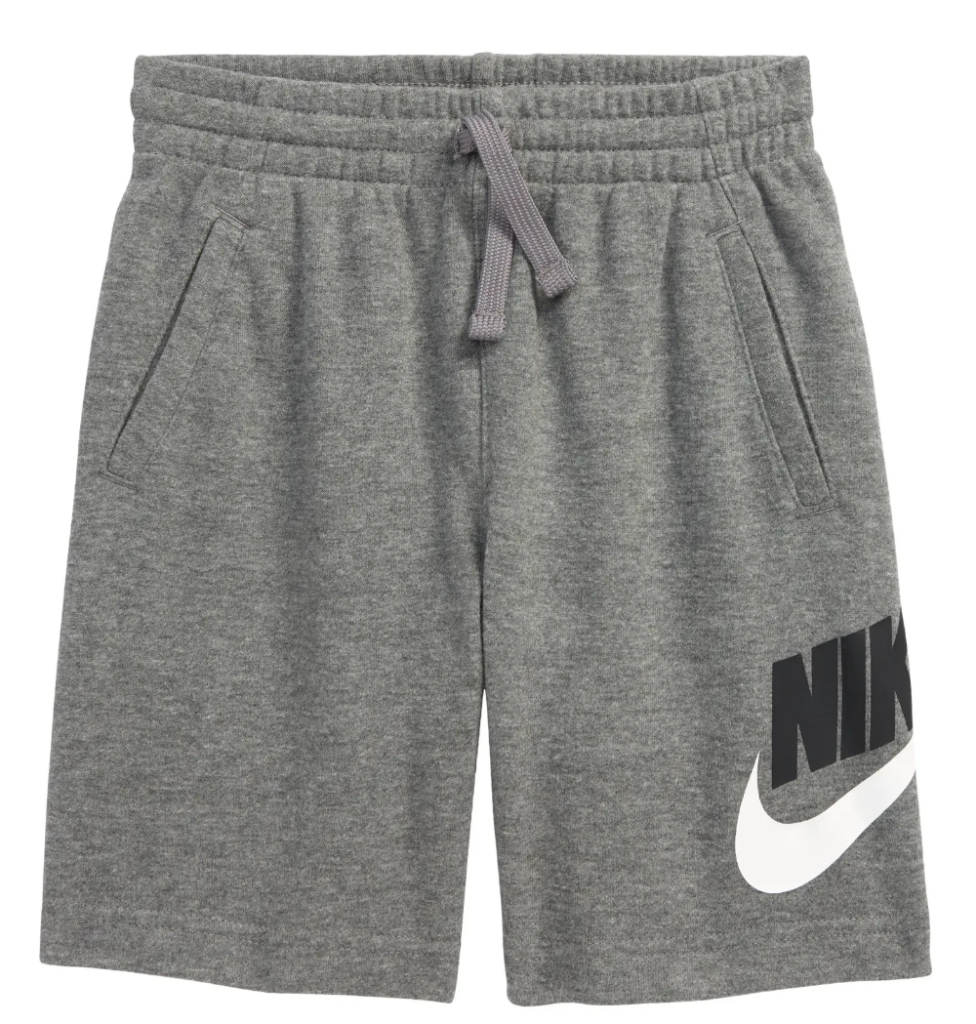 Sticking with the Nike theme, these fleece athletic shorts are so cute! Great for every day wear and comes in 2 colors.
Sale $18.90 After Sale: $29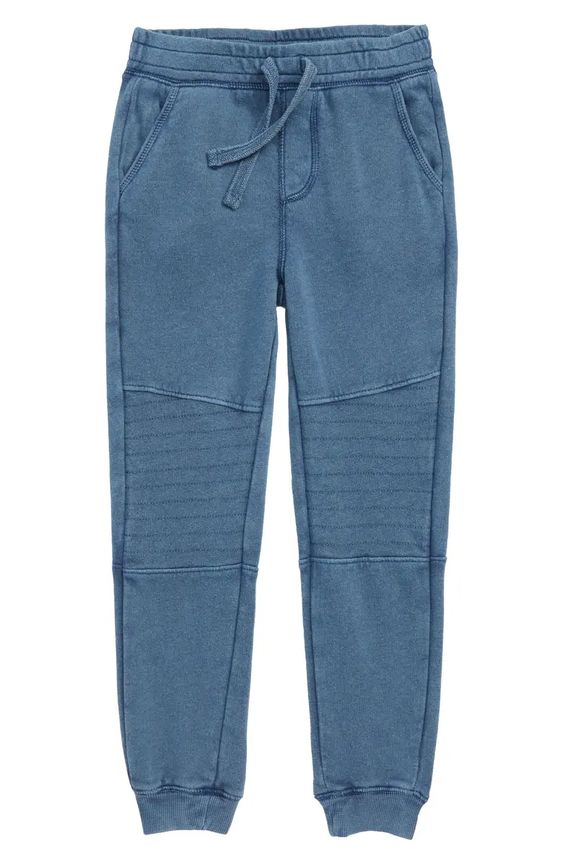 I also bought these Kids' Moto Joggers for Roy last year and they were great! They're a more slim fit (perfect for Roy since he's slim) and come in 3 different colors.
Sale: $33.99 After Sale $45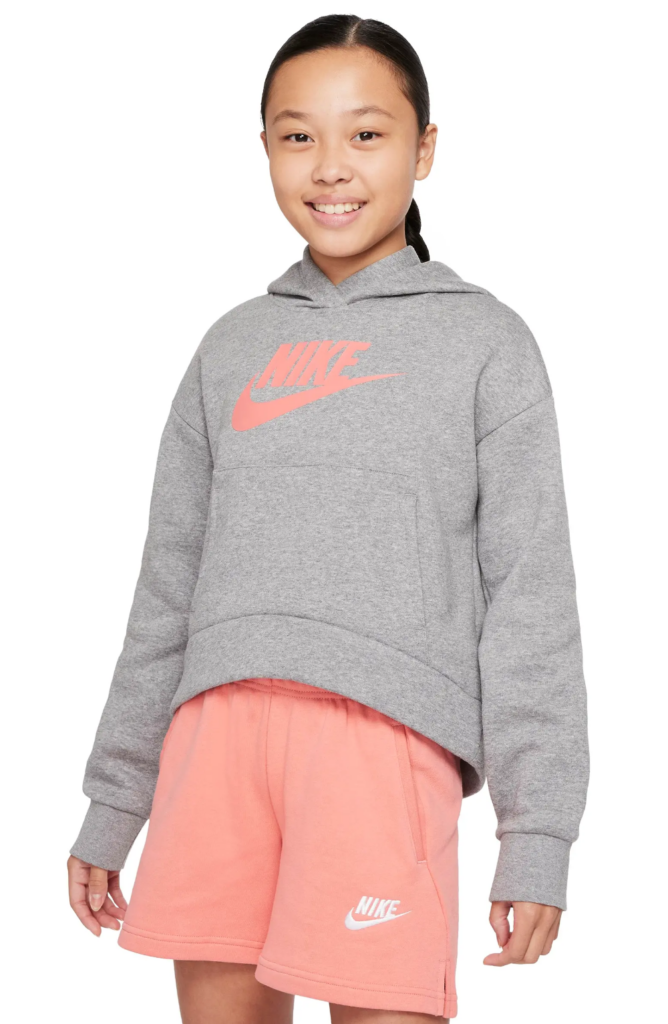 We can't leave all the fun Nike to the boys! This cute sweatshirt comes in 3 different colors!
Sale: $33.90 After Sale $50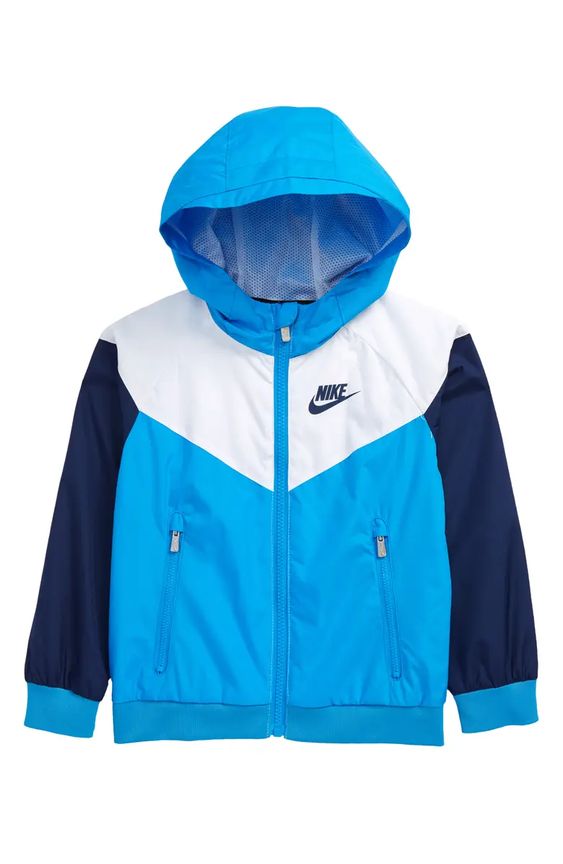 The vintage look track jacket is so cute! This Hooded Jacket is wind resistant and water resistant and seriously so cute! Only toddler sizes (up to 4t). I bought this last year and it is so well made and so cute!
Sale: $18.90 After Sale: $29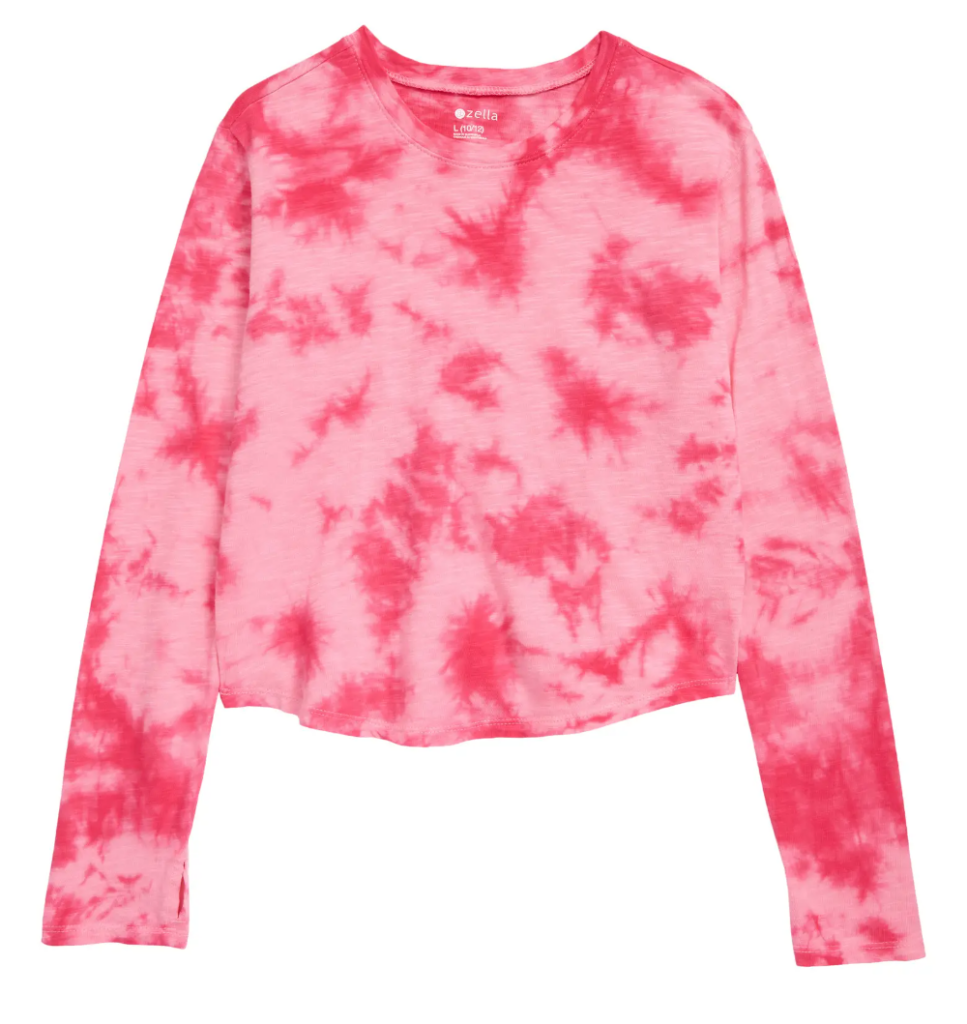 A fun tie dye long sleeve with thumb holes! This sporty shirt comes in 3 different colors.
Complete List of Nordstrom Anniversary Sale Guides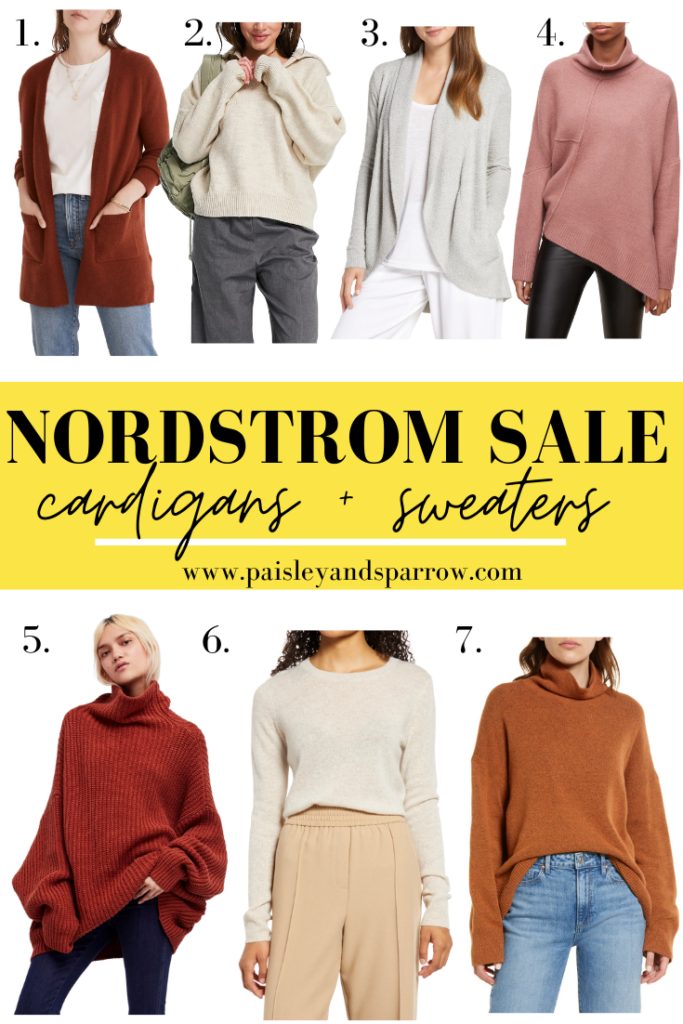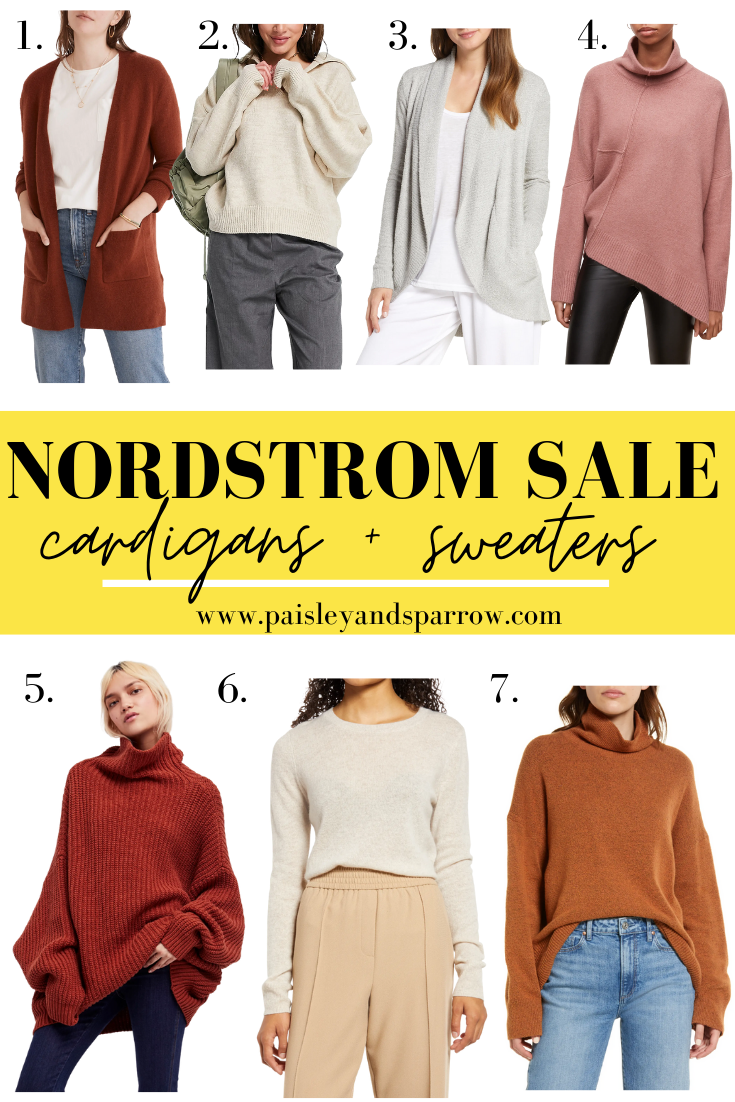 ---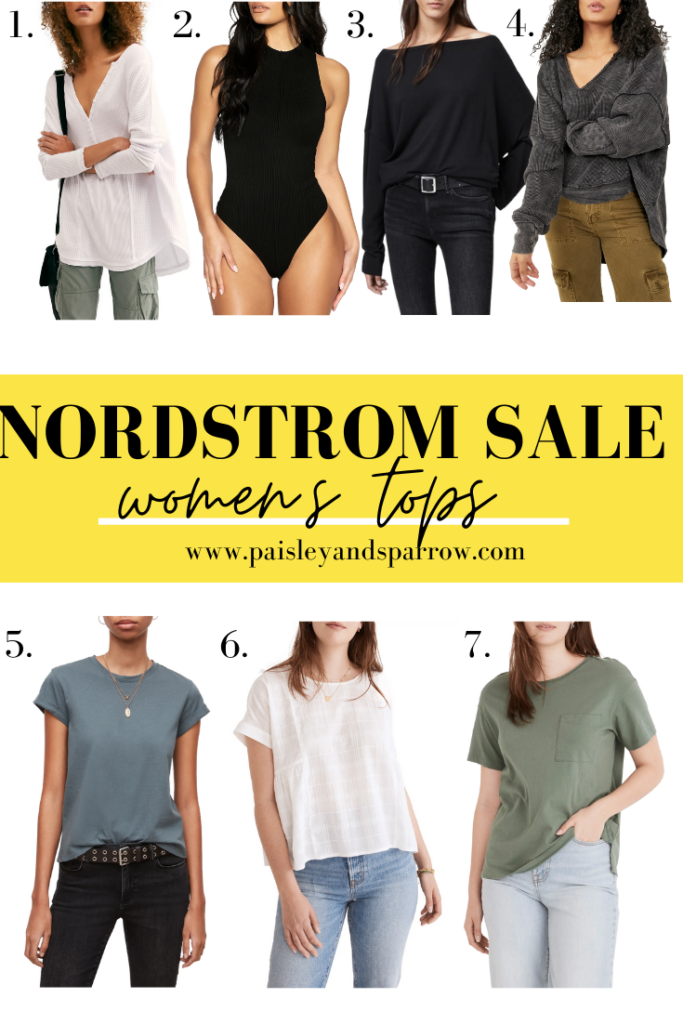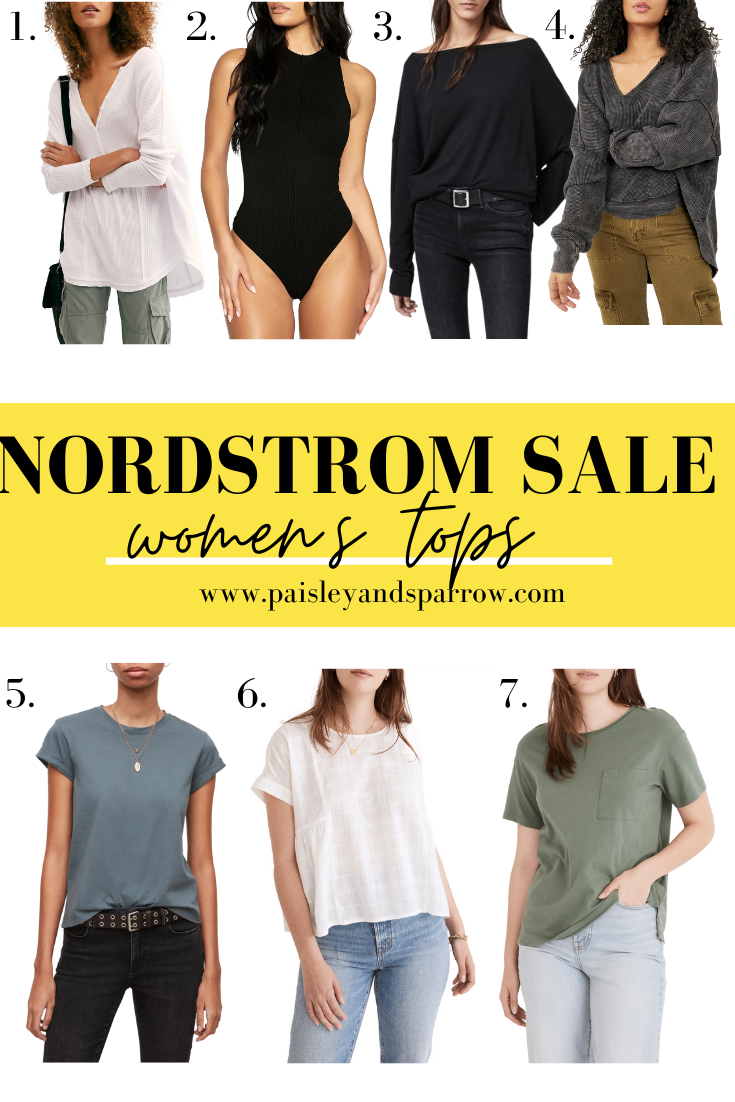 Looking for t-shirts, blouses, long sleeves and button ups? Here's the best staples and trendy items to check out!
---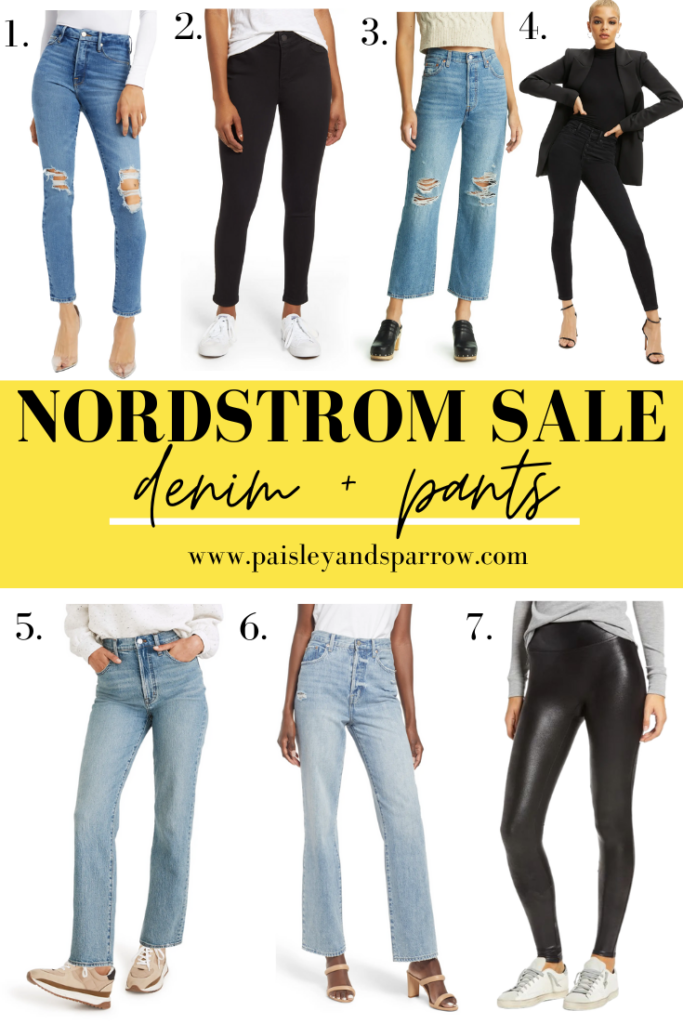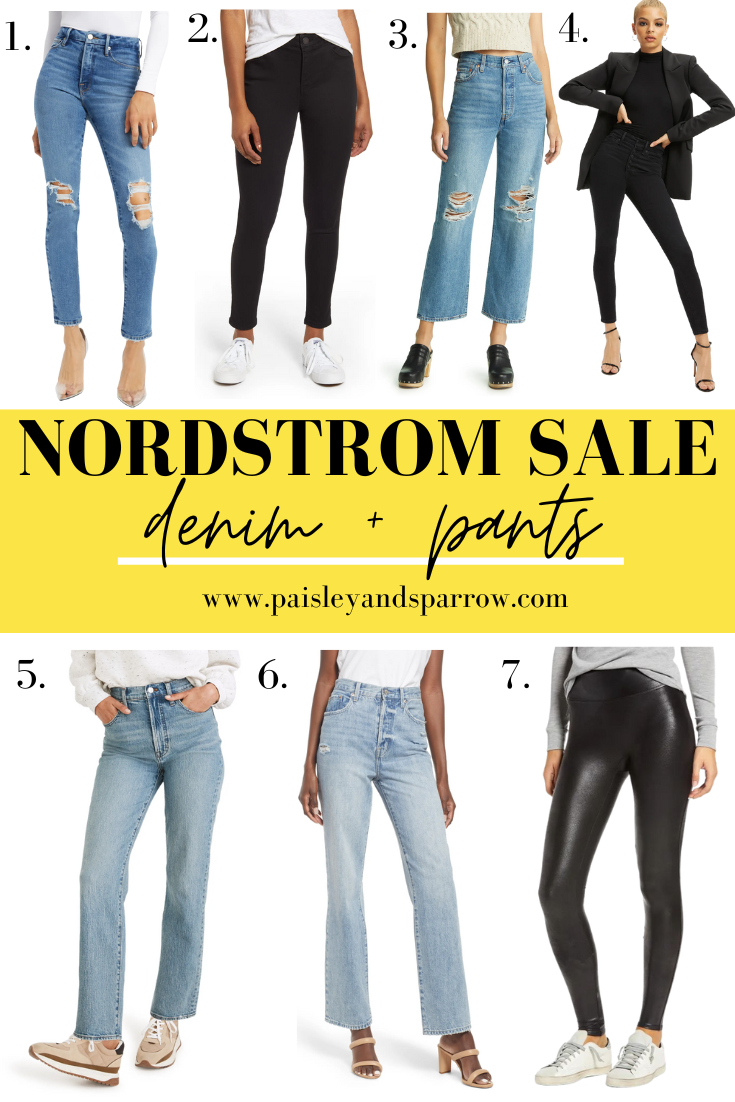 SPANX (which rarely goes on sale), Good American, and so much more. Now is the time to stock up on these staples in your closet.
---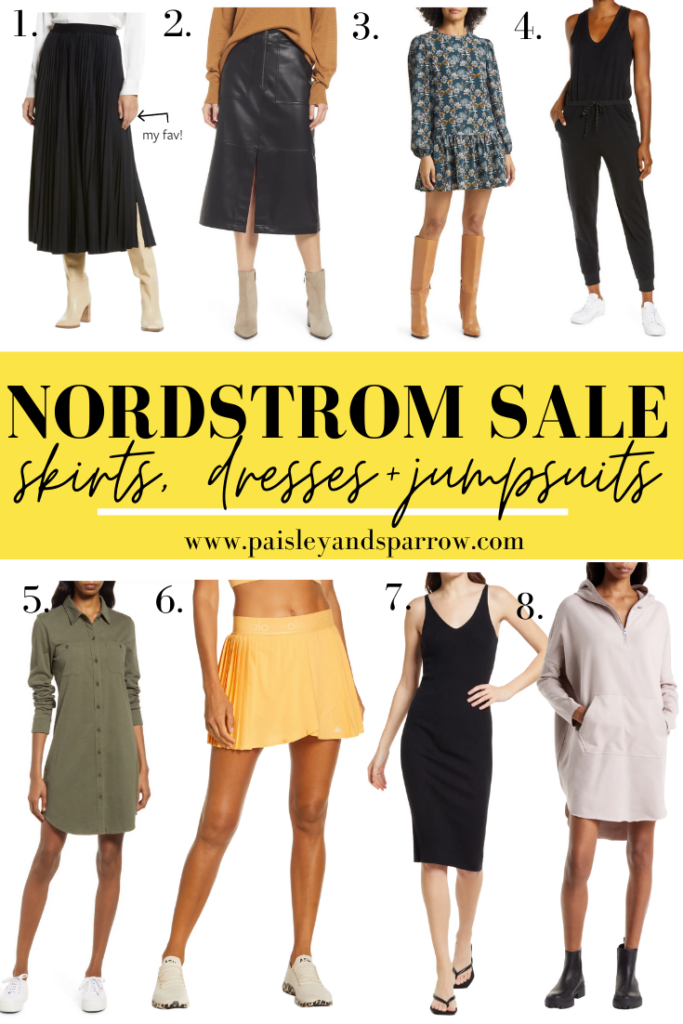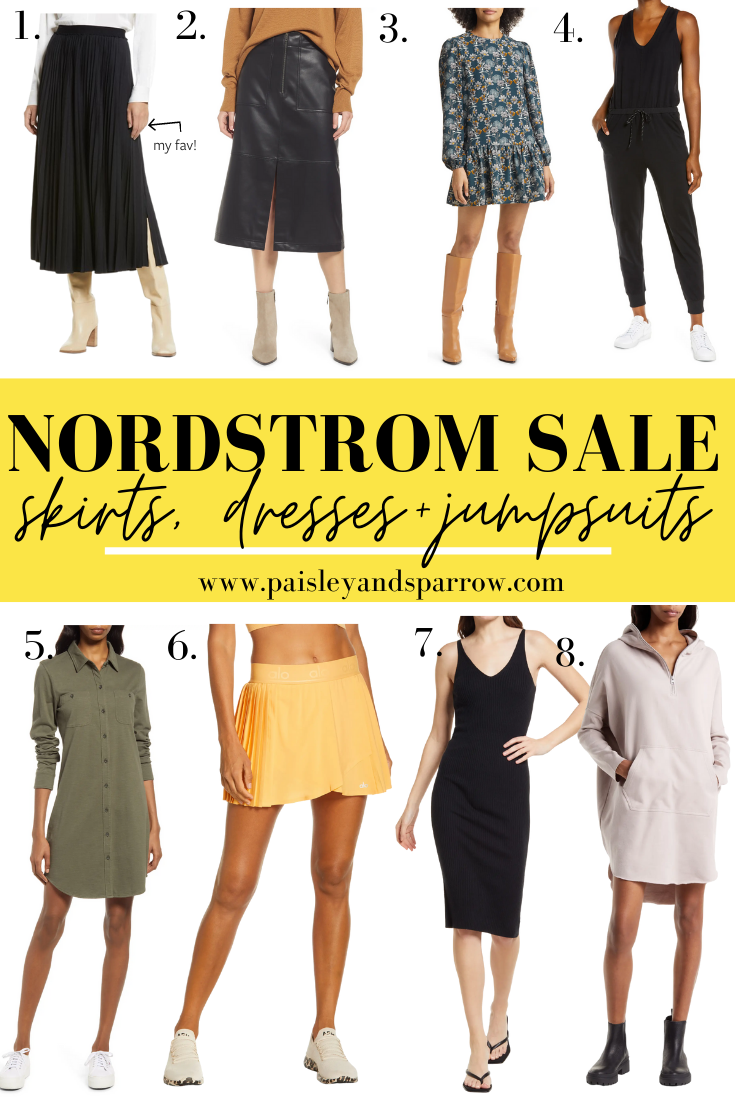 ---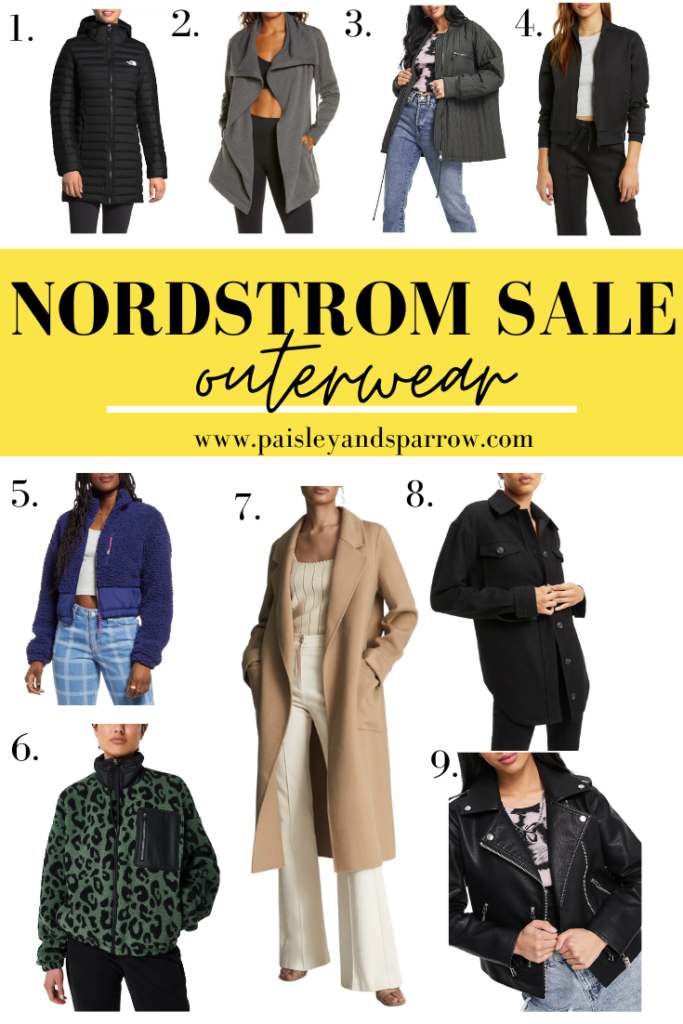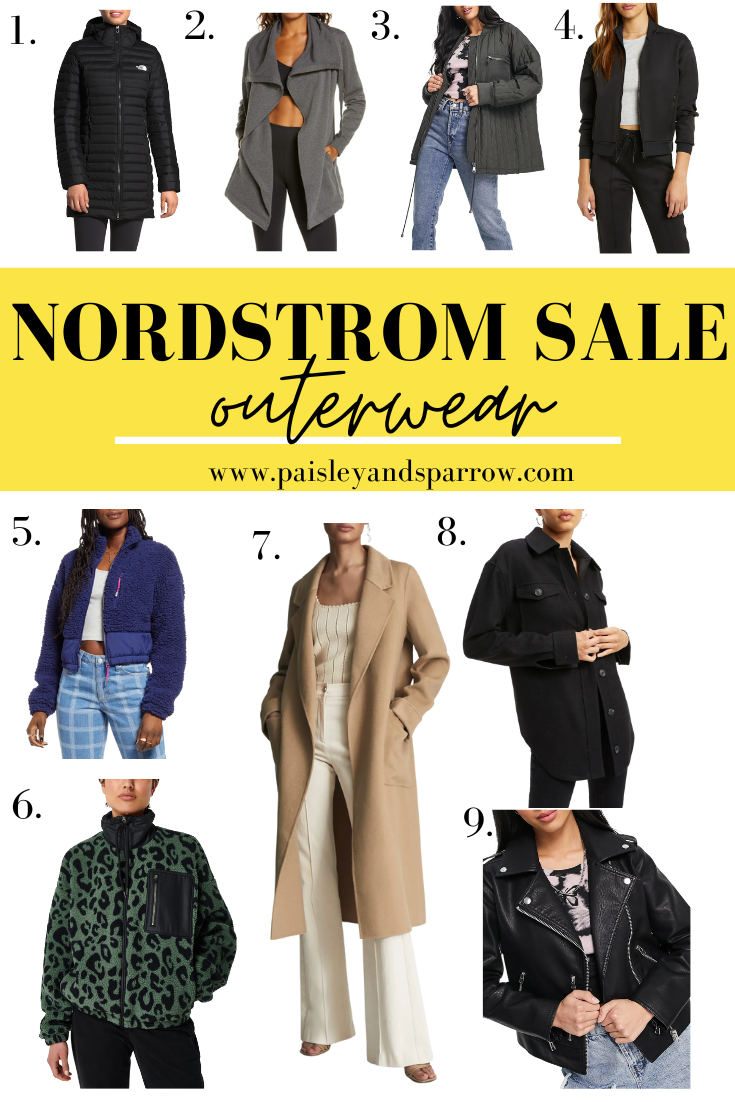 Do you need a new winter jacket? Or just a fun new fall coat to make the transition to cooler weather a bit more enjoyable. Whatever it is, there's tons of options when it comes to jackets and coats!
---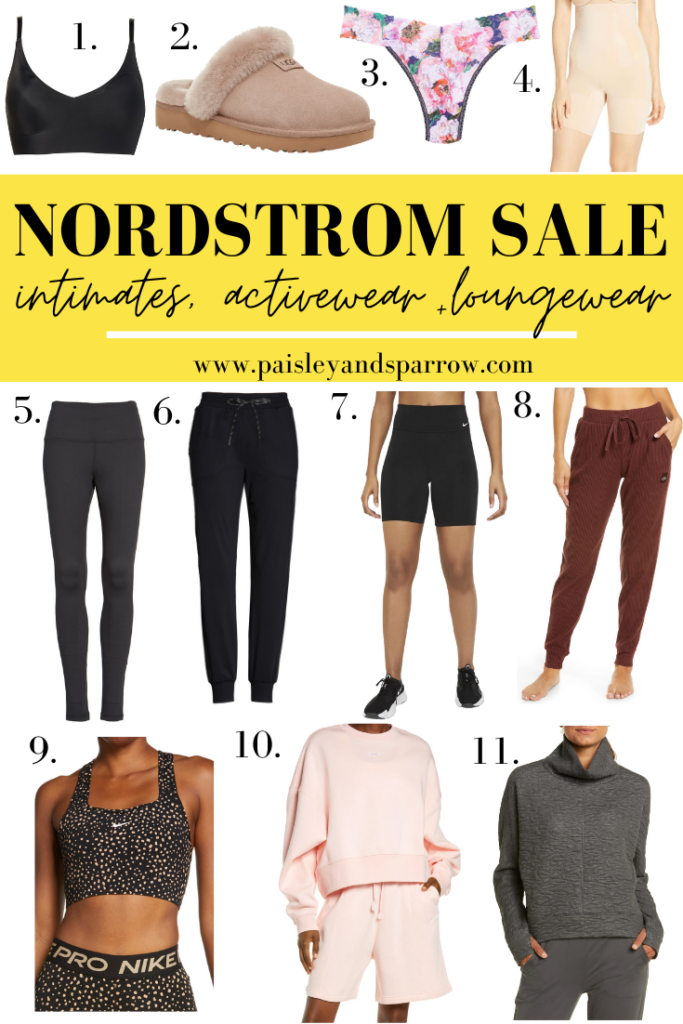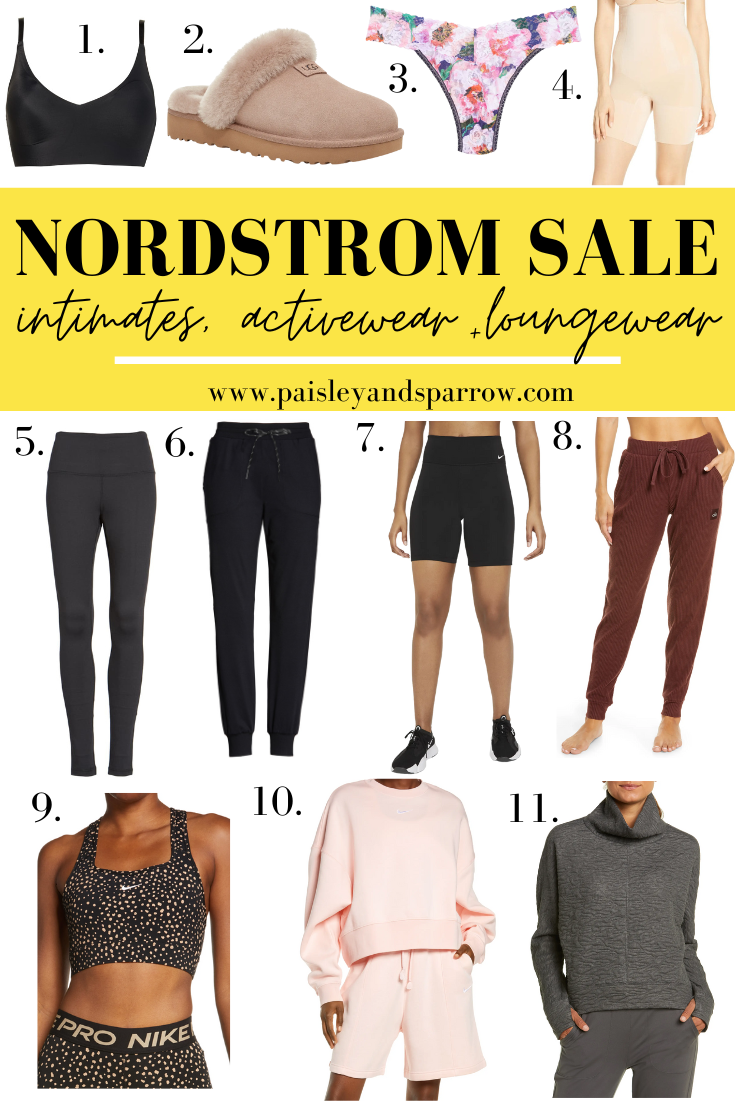 ---
---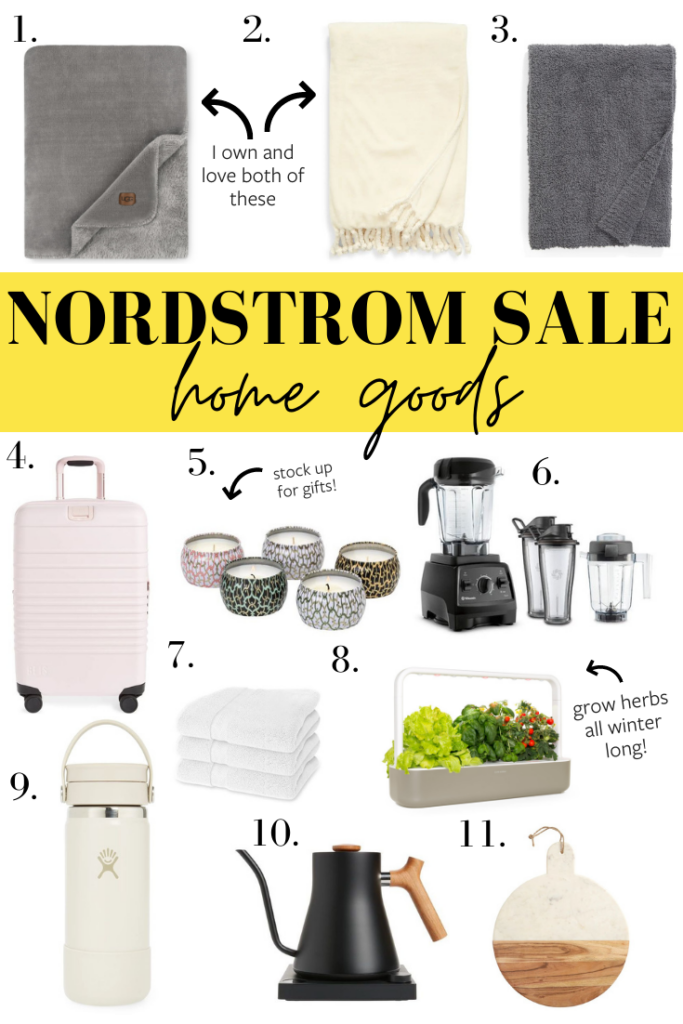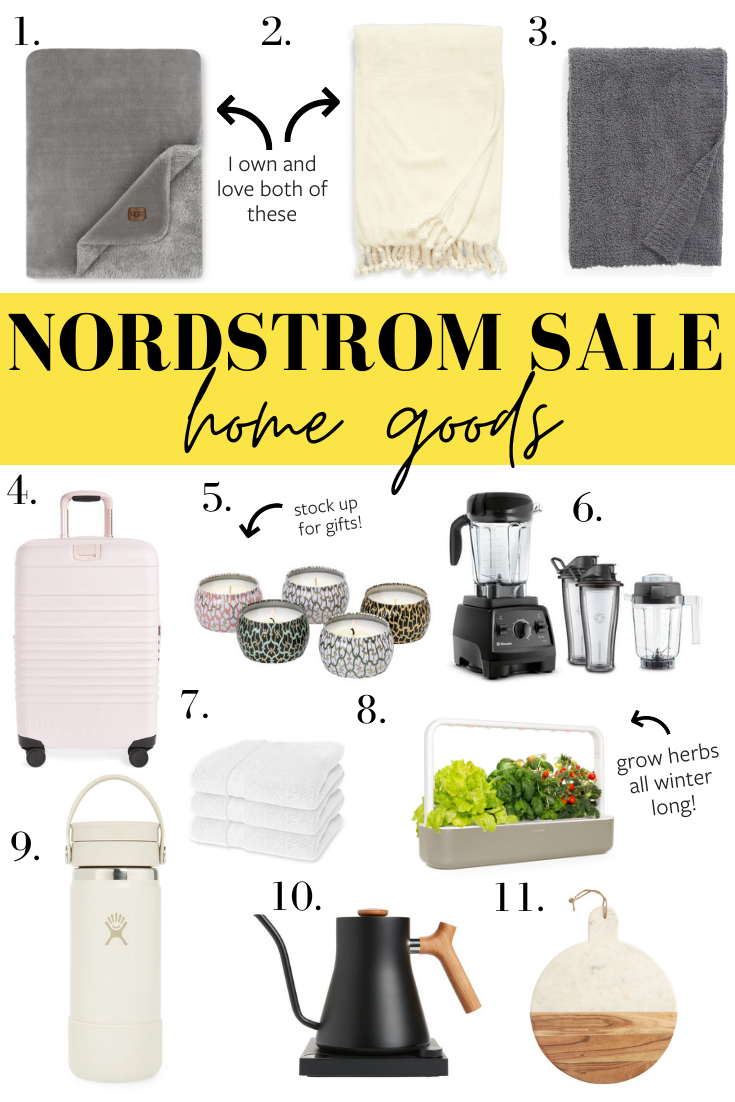 I love to stock up on blankets, candles and other gift items to prep me for the holiday season. There's always great finds on my favorite kitchen, decor and bath items!
---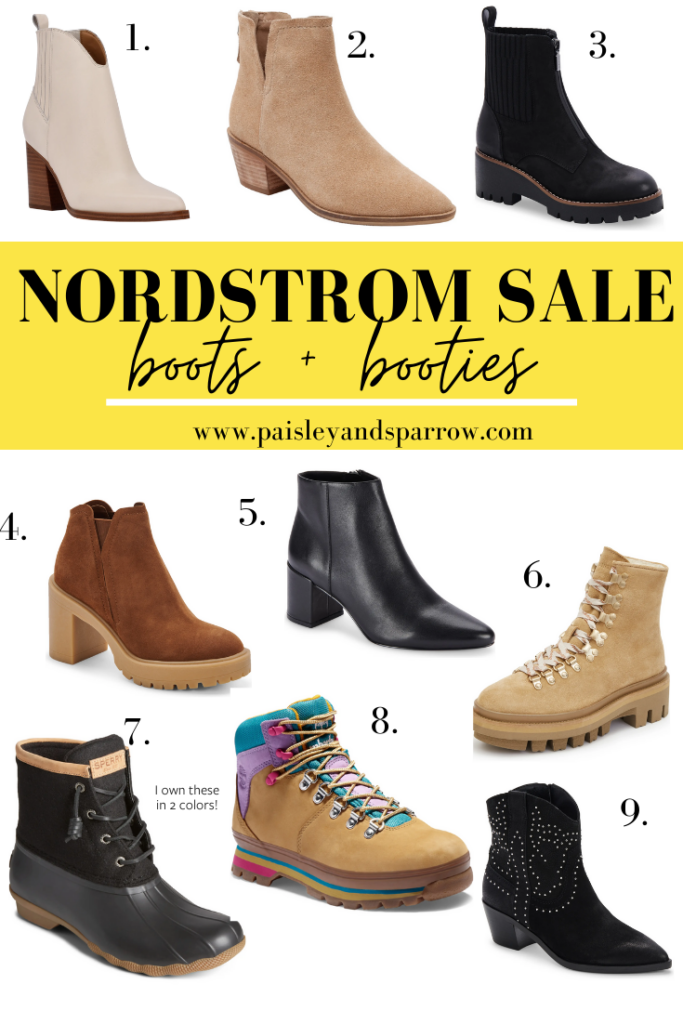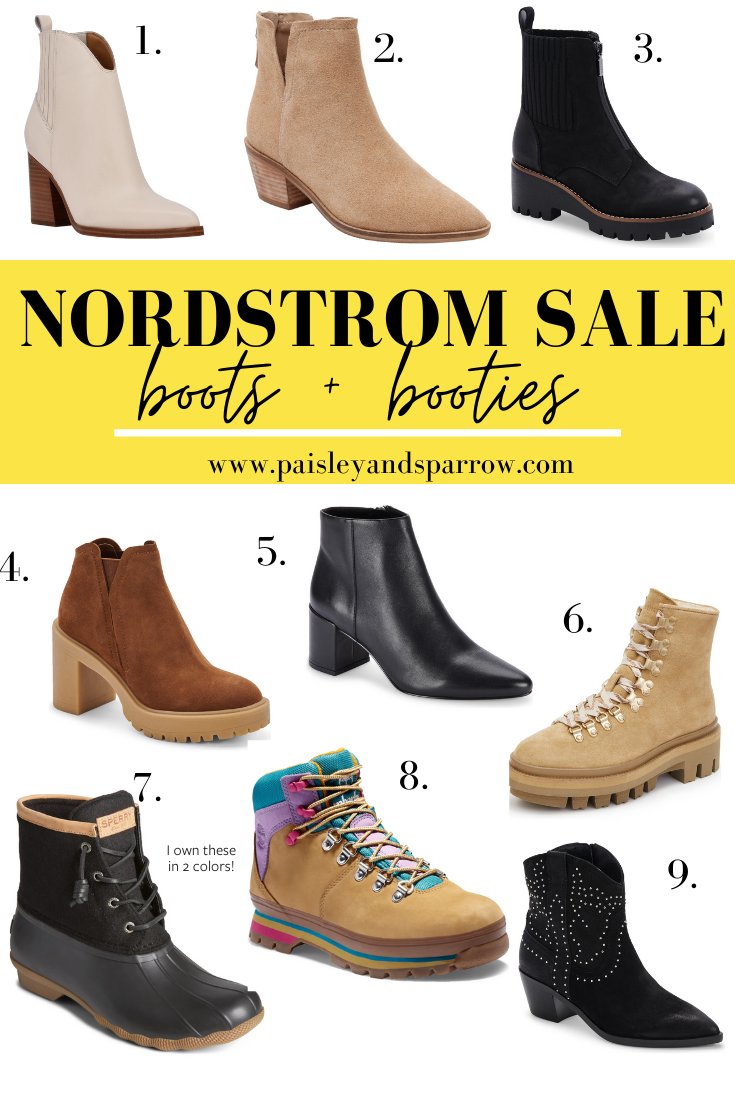 Women's Boots, Booties & Heels
If you don't get a pair of booties, you did the Nordstrom Anniversary Sale wrong. I kid, I kid, but between brands like Timberland, Blondo and Steve Madden, there's so many great options!
---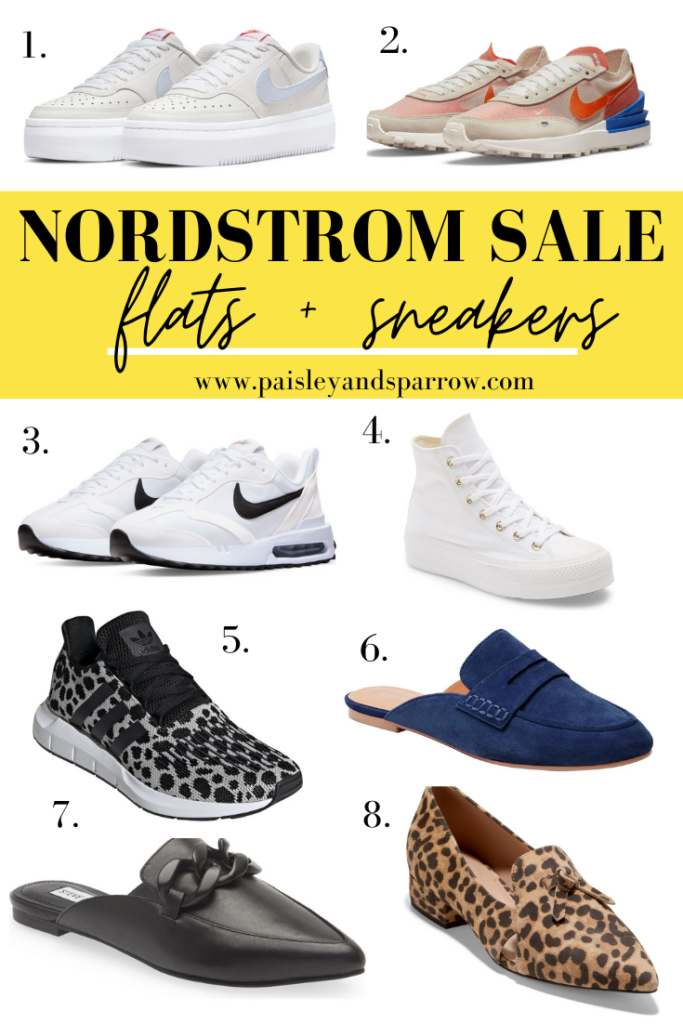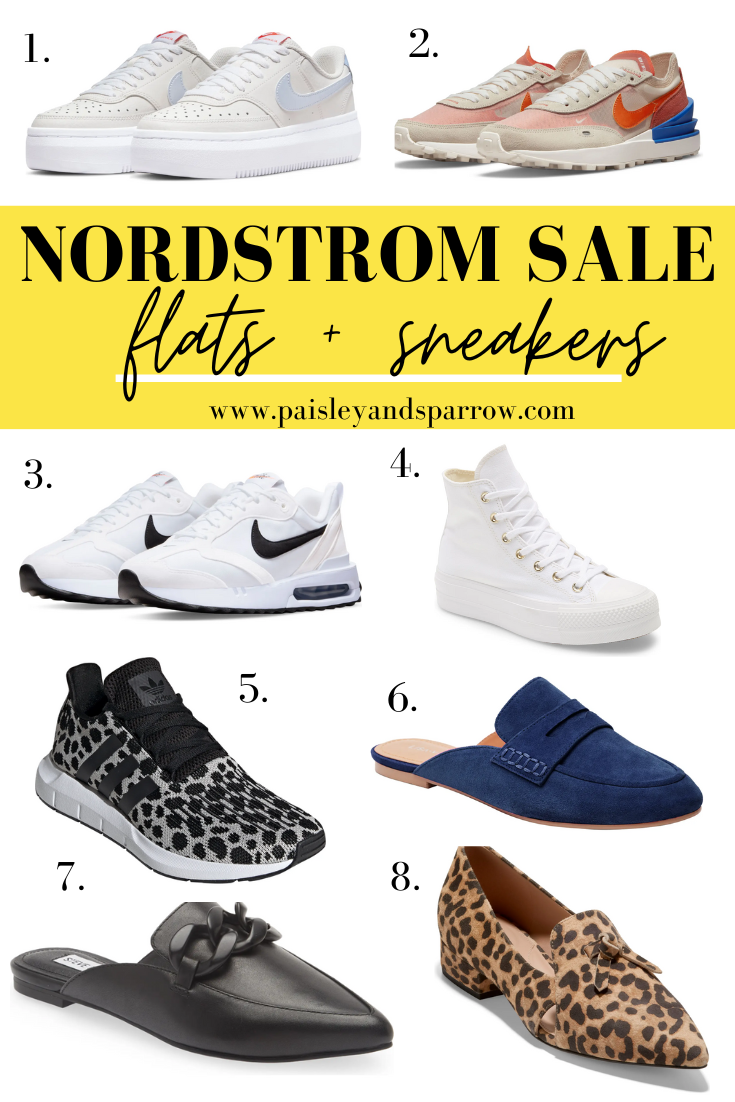 I always buy quite a few shoes during the Anniversary Sale because the deals are so great! And let's be real, how often do you see brands like Nike on sale?
---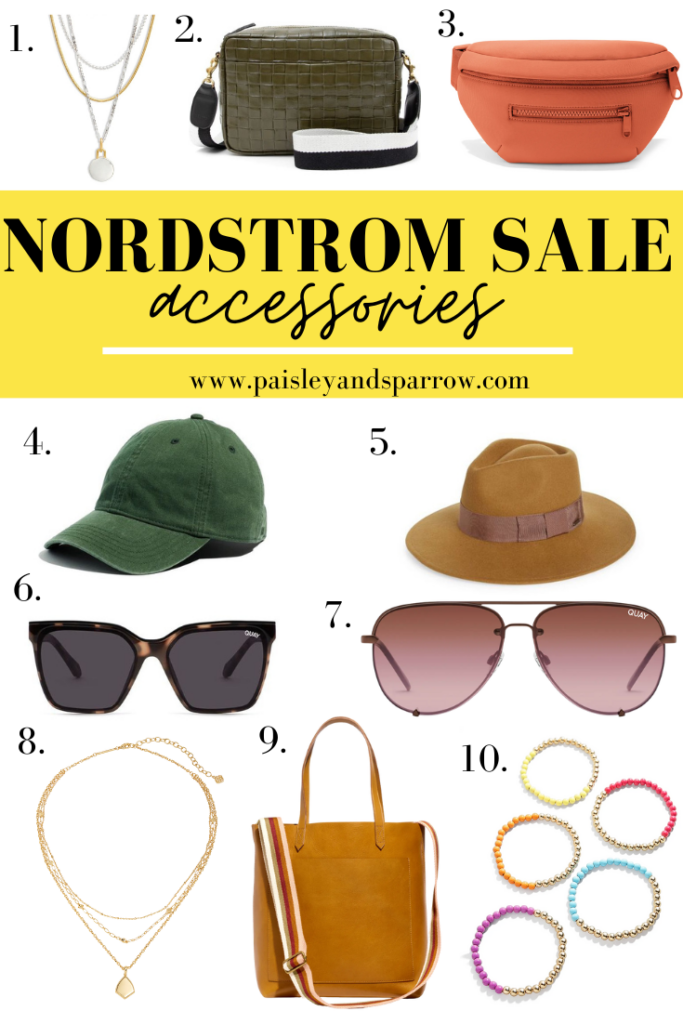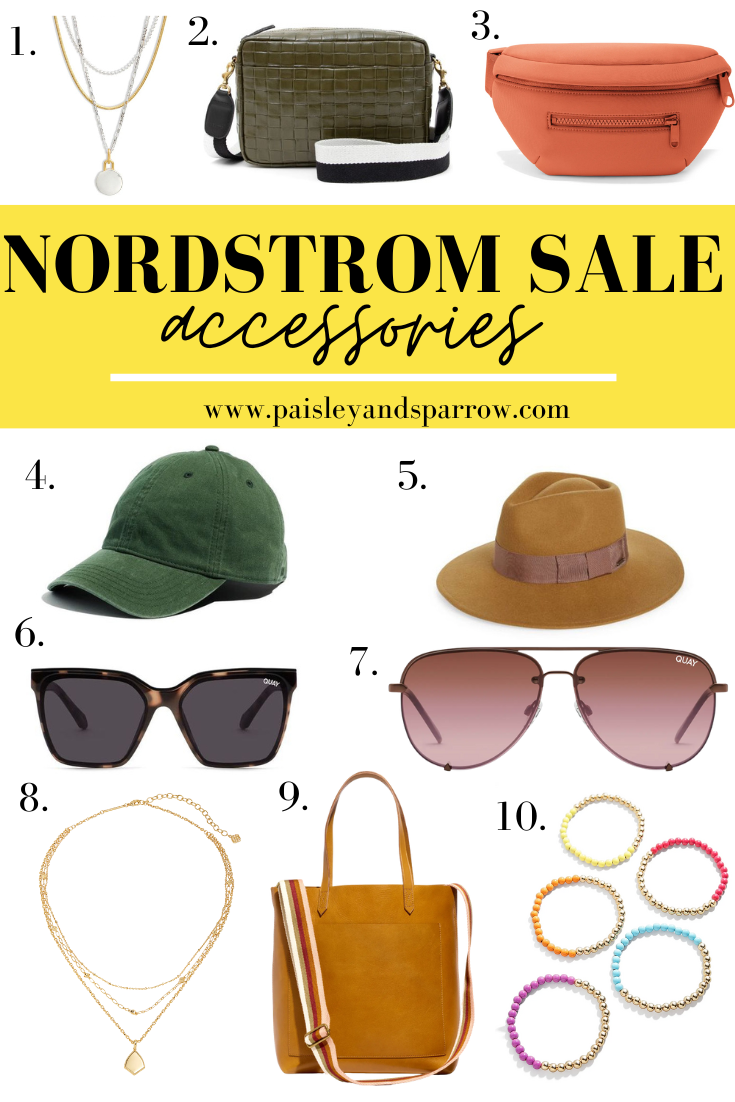 Hats, jewelry and bags, oh my! Here's some of the best accessories to choose from.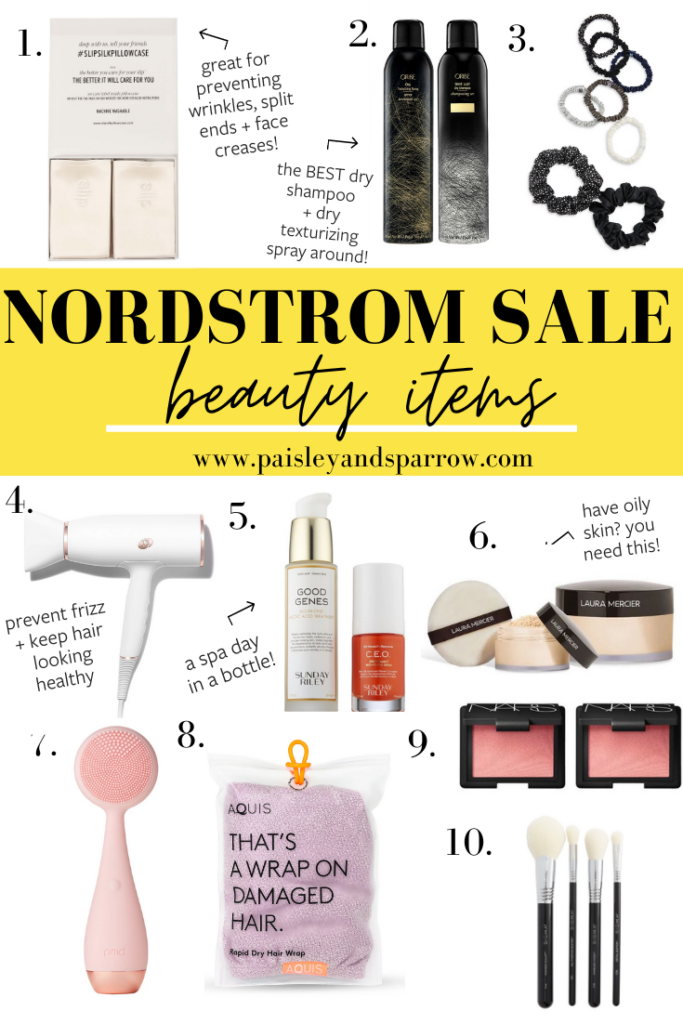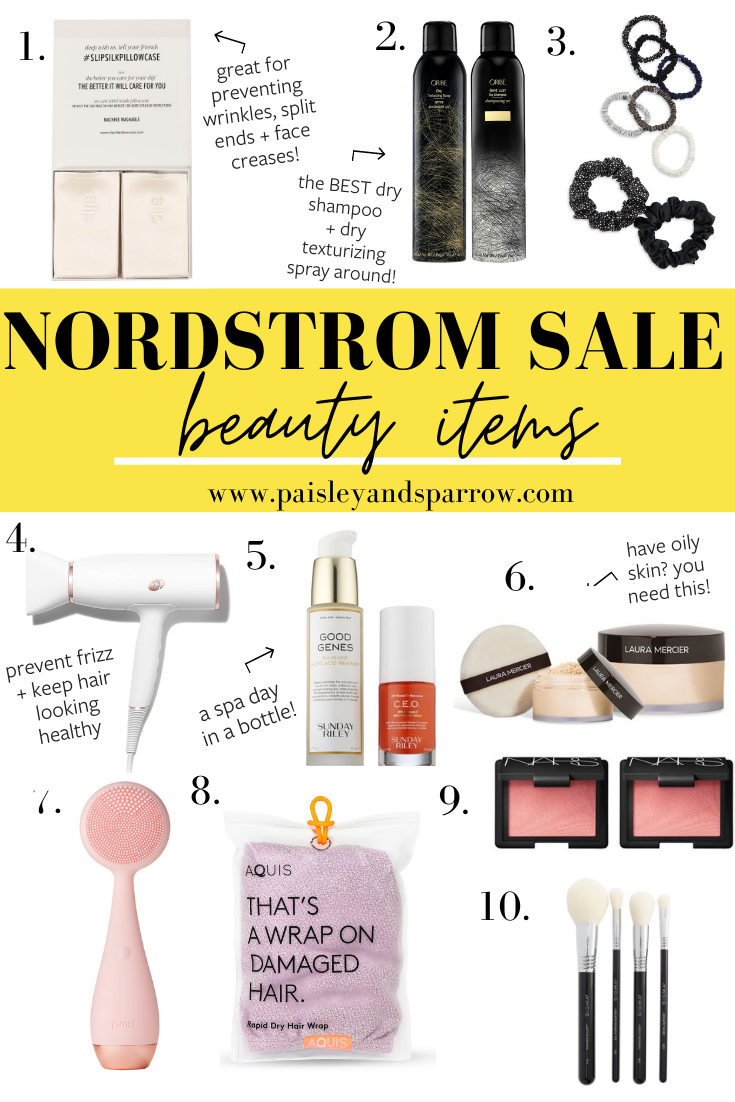 You can never go wrong with brands like T3, Oribe, Fresh, Slip, La Mer, Laura Mercier and Nars. Stock up and be glad you did throughout the year.
---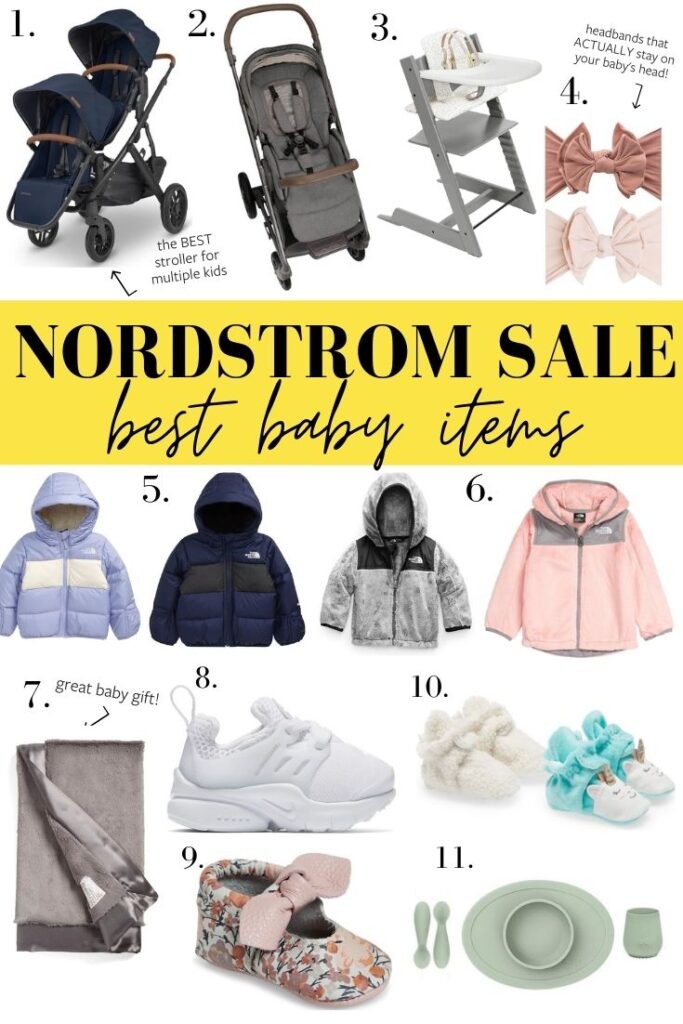 We all know baby items aren't cheap and the need is always there! From Uppababy strollers to highchairs and shoes, there's tons of great deals on baby items! Many of these baby products rarely go on sale.
---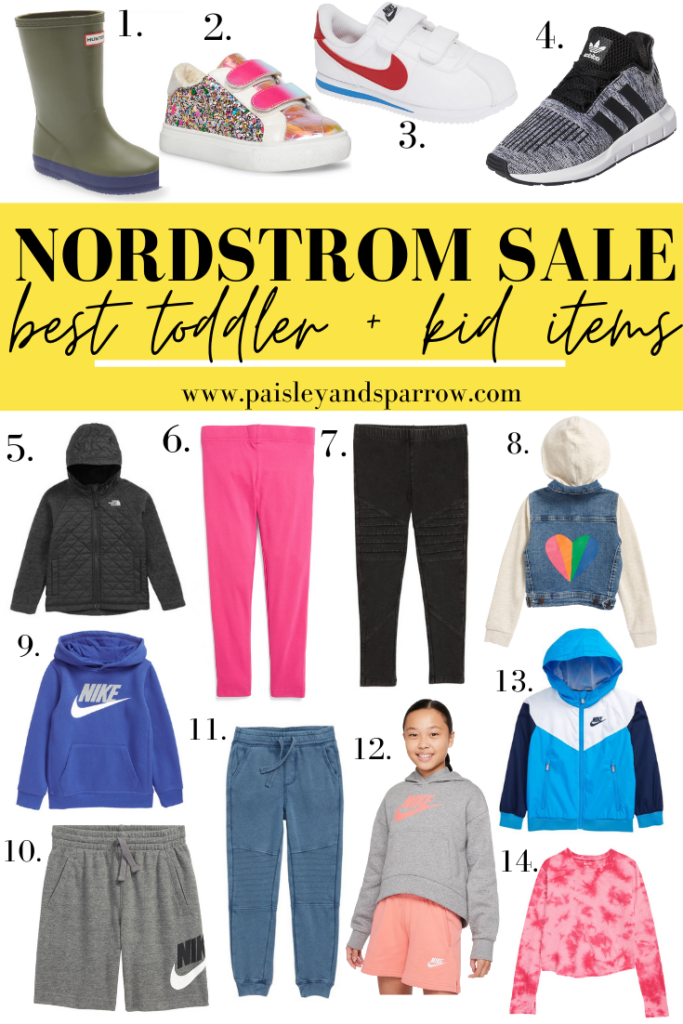 Like babies, toddlers and kids are always growing and needing new items! I always pick up some new clothes and outerwear for my kids during this time.