The Nordstrom Sale is finally here! Today let's talk about some of my favorite Nordstrom Anniversary Sale Baby products!
I know it can be super overwhelming to shop at so I'm doing all the hard work for you! If you're new to the NSale, you can find everything you need to know about the Nordstrom Anniversary Sale 2021 here.
This post is all about Nordstrom baby items! I also have posts with women's fashion, shoes + boots, beauty + accessories, and home posts.
For the record, I am NOT buying everything I'm sharing! I've tried my best to make notes of things I own as well as what I'm planning on buying but I wanted to round up some of my favorite items.
I've done hours of research finding items I personally love and some that I plan to buy (or already own) so you don't have to!
Let's get to it!
Please note, I do make a small commission if you shop using my links. I am so appreciative when you shop through my blog because it helps me be able to put out even more content on this blog! So thank you in advance for using my links!!
Nordstrom Anniversary Sale Toddler/Kid Guide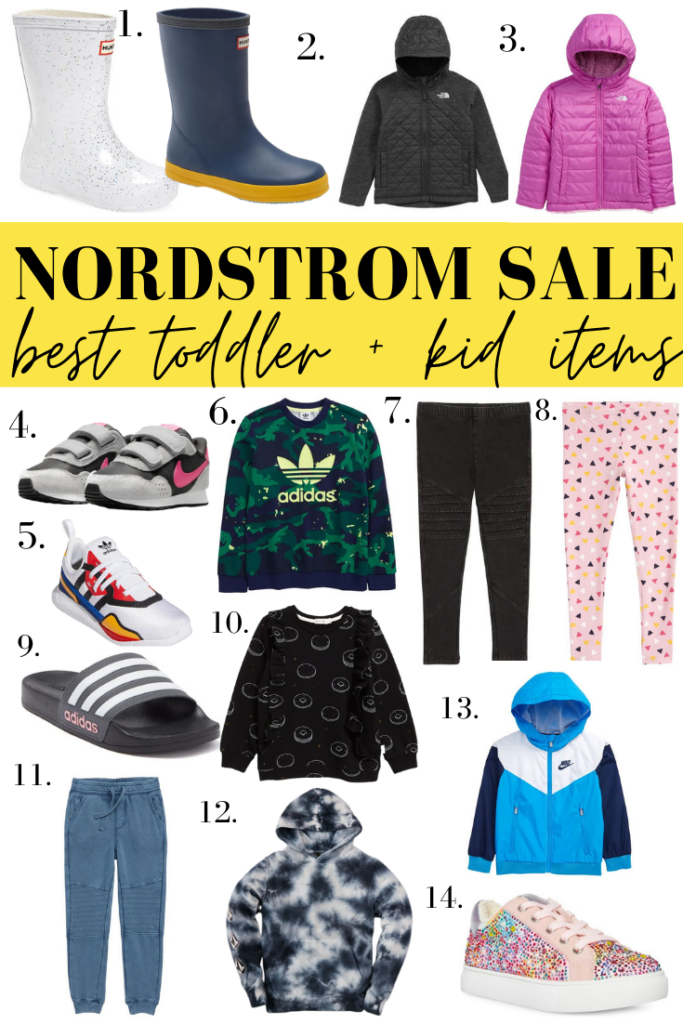 1. Hunter Boots (Glitter and Navy)
Sale: $36.90 Navy After Sale $65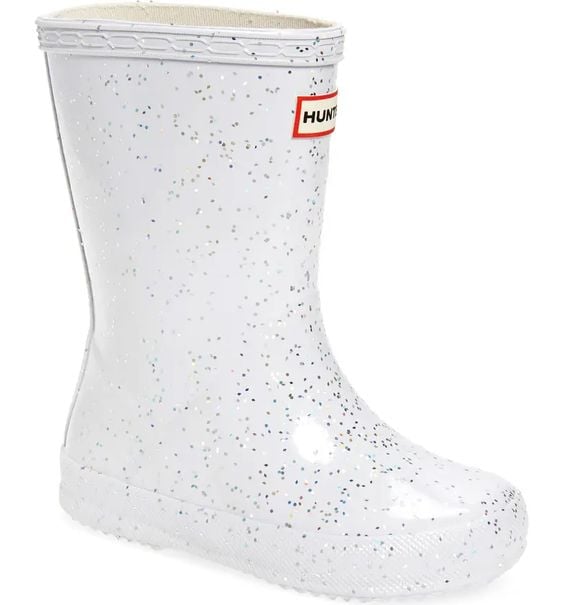 Match with your littles! These kid Hunter boots are the same amazing quality as the adult ones. Rounded toe, grippy bottom and so adorable.
Sale: $40.90 After Sale $55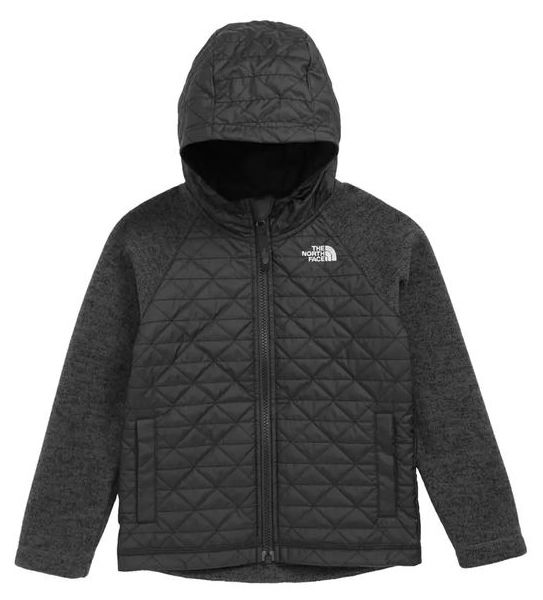 I bought this North Face Water Repellent Quilted Sweater Fleece Jacket for Roy last year and he wears it all the time! It's the perfect type of jacket for fall and spring. It keeps him warm and dry and is super cute!
Also available in bigger kid sizes (toddler/little kid sizes linked above).
Sale: $66.75 After Sale: $89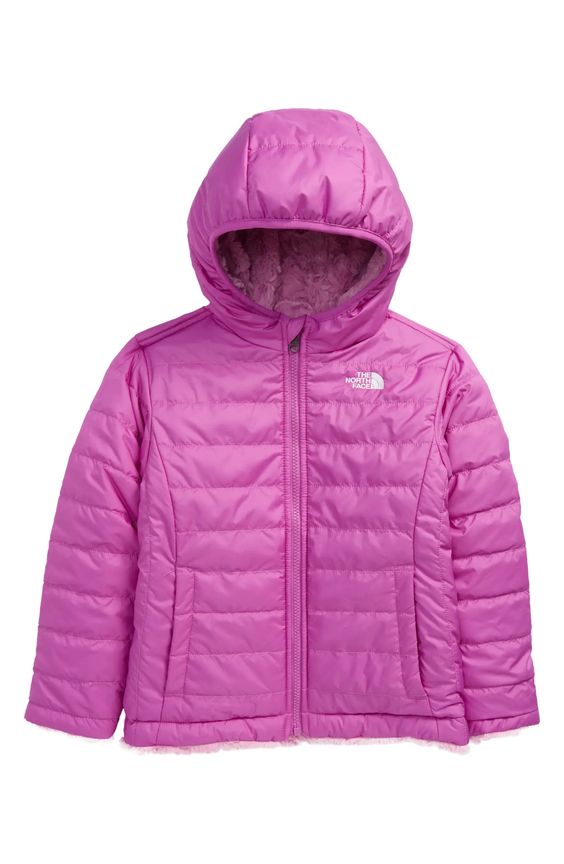 This adorable pink North Face Reversible Water Repellent Heatseeker Jacket is reversible! One side is plush, soft fleece and the other side is a water resistant taffeta. Perfect for fall or spring days!
Sale: $33.90 After Sale: $45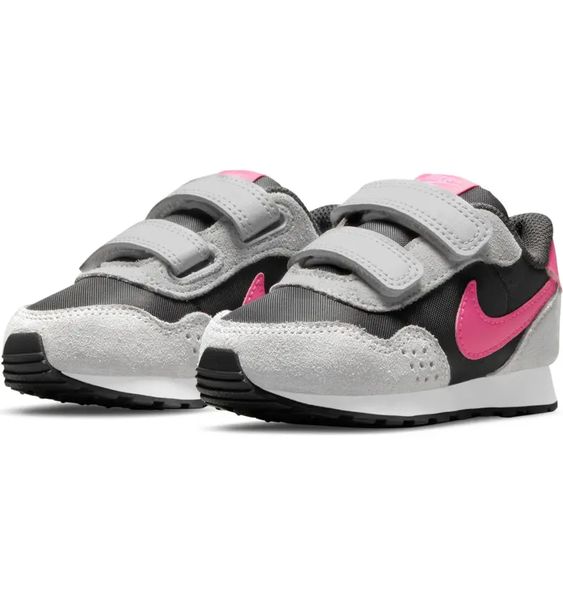 I'm picking up these cute Nike Sneakers for Penelope! The velcro gives them easy on and off and they also come in black and white.
Here the bigger kid version of these with tie laces!
Sale: $44.90 Sale $60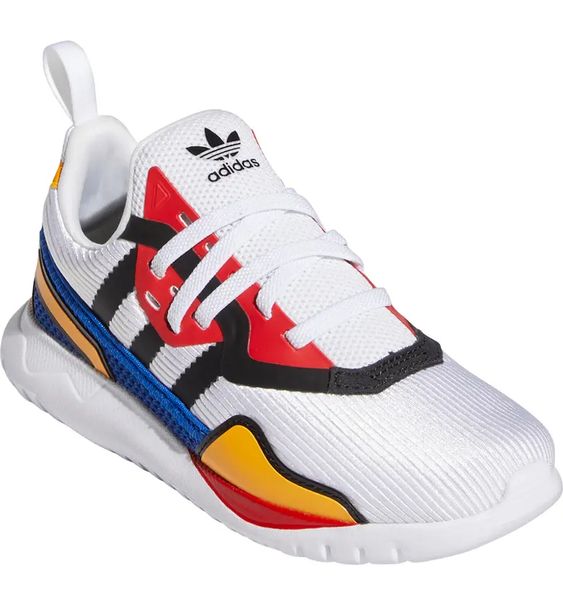 These Adidas Flex Sneaker are on Roy's wish list haha! These sporty looking shoes are a pull on style so no tying skills are needed!
Sale: $32.90 After Sale: $45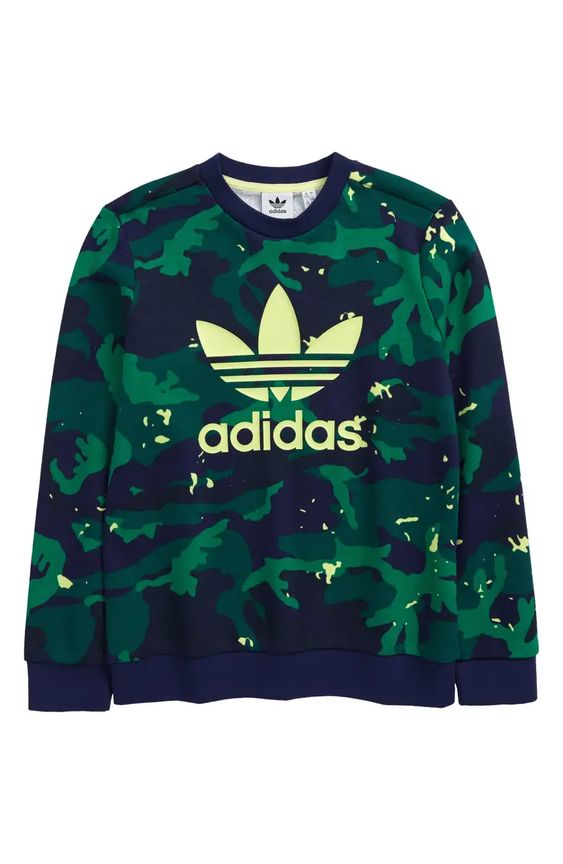 I love this cute Adidas Kids' Night Sky Camo Crewneck Sweatshirt! The fun adidas logo shines on the dark green camo print of the shirt. Most Adidas fans would love this!
Sale: $13.90 After Sale: $19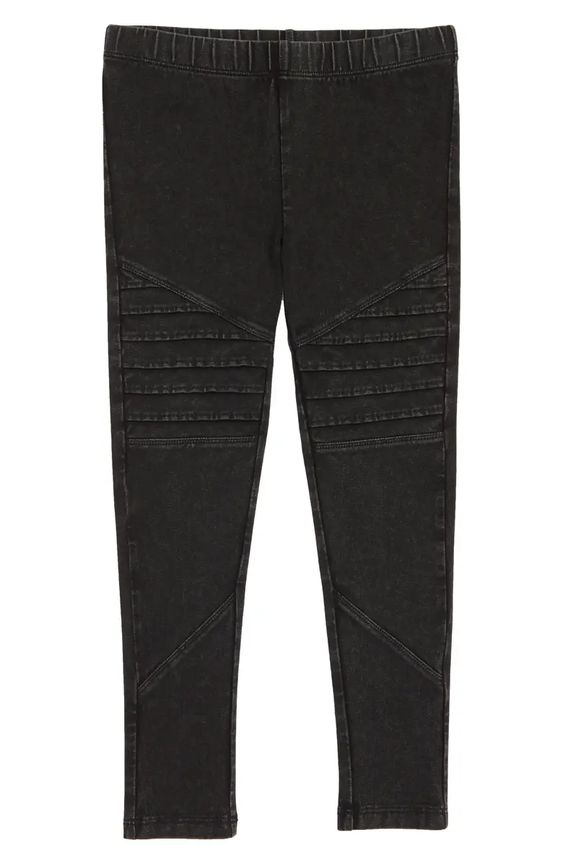 I bought these Tucker + Tate Stretch Cotton Moto Leggings for P last year and we both loved them! The moto detailing gives a regular legging a fun vibe and they held up really well.
Sale: $9.90 After Sale: $15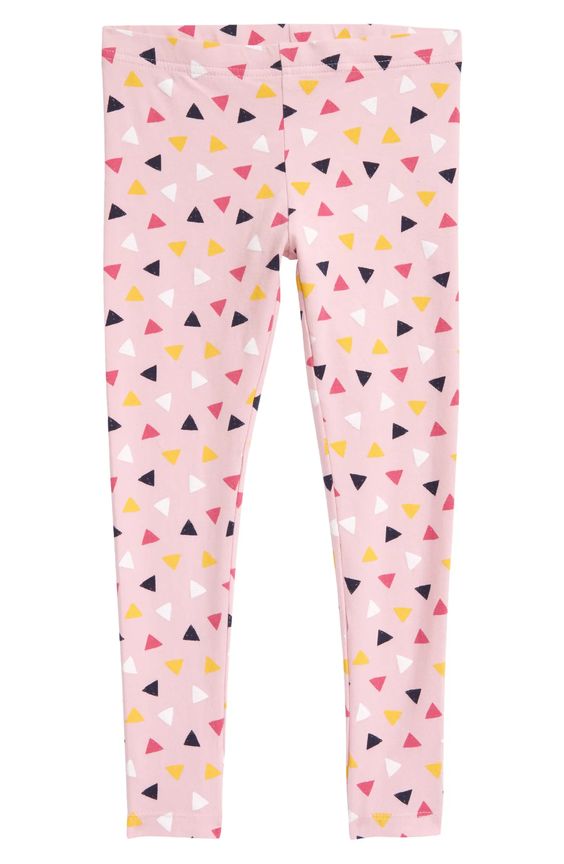 If you have a kid who's anything like Penelope, you can't have too many leggings! They're perfect under dresses or paired with t-shirts, she even wears them all summer long! These come in a variety of prints.
Sale: $14.90 After Sale: $20.00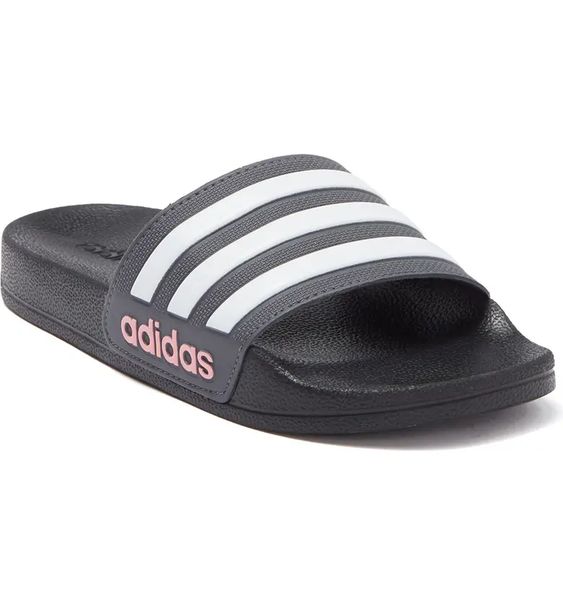 Roy likes to call these "soccer sandals" and is begging me for a pair haha! The kid is convinced that anything Adidas is soccer related so naturally these would be soccer sandals. 😉
Sale $24.90 After Sale: $42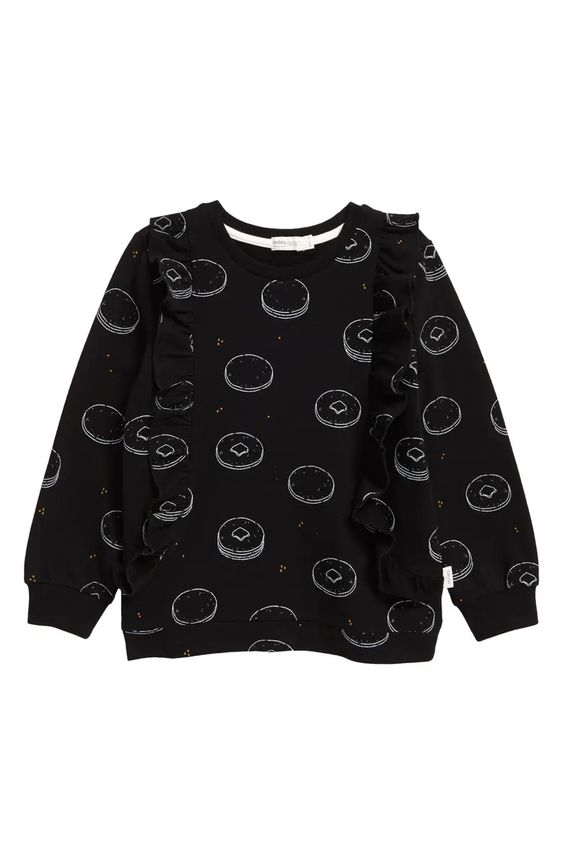 One of P's favorite sweatshirts was one with fried eggs on it so this funny buttered pancake Ruffle Top is perfect for her! It has cute ruffles on the sides but also comes without the ruffles here.
Sale $18.90 After Sale: $29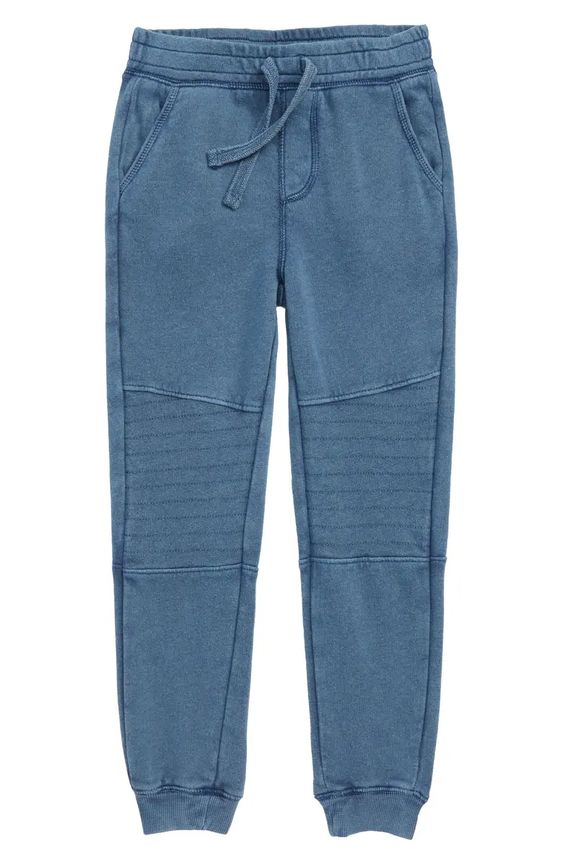 I also bought these Kids' Moto Joggers for Roy last year and they were great! They're a more slim fit (perfect for Roy since he's slim) and come in 3 different colors.
Sale: $29.90 After Sale $45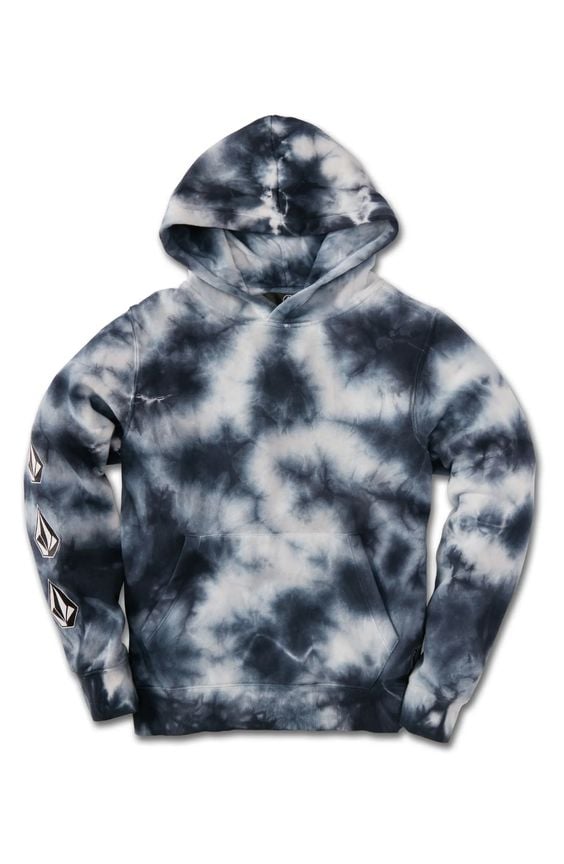 Tie Dye is very on trend right now so keep your kids looking cool with this Kids' Iconic Stone Tie Dye Hoodie! It's made out of cotton blend with some recycled fibers from plastic bottles.
Sale: $33.90 After Sale $50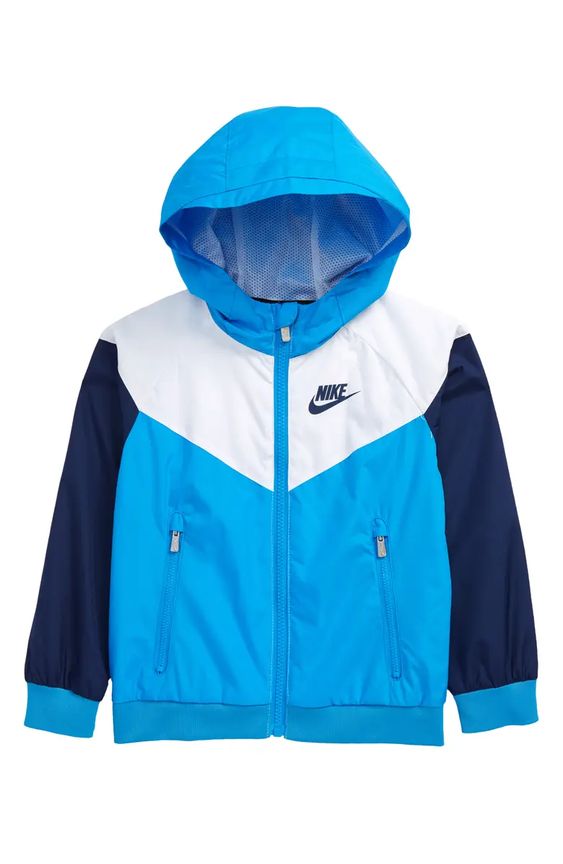 The vintage look track jacket is so cute! This Hooded Jacket is wind resistant and water resistant and seriously so cute! Only toddler sizes (up to 4t).
Sale: $39.90 After Sale: 59.99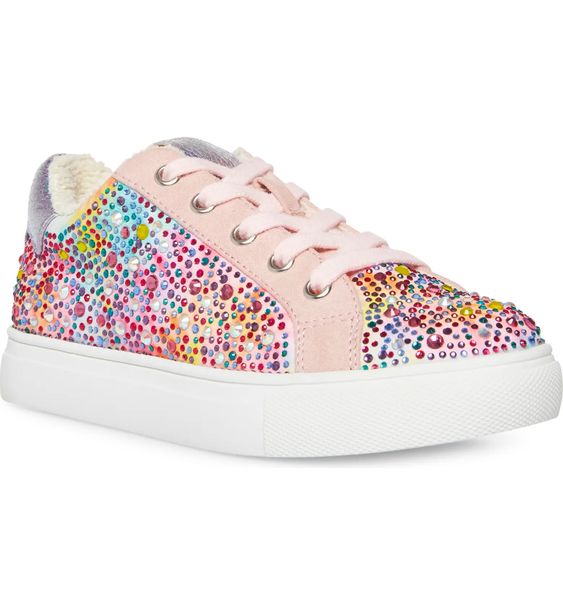 These glam Crystal Embellished Sneaker would make any crystal loving girl smile! Made for all day comfort, lace up style and comes in 3 different colors.
Complete List of Nordstrom Anniversary Sale Guides