The Nordstrom Sale is finally here! I know it can be super overwhelming to shop at so I'm doing all the hard work for you! If you're new to the NSale, you can find everything you need to know about the Nordstrom Anniversary Sale 2021 here.
This post is all about accessories and beauty products! I also have posts on shoes + boots, baby products, fashion and home to make things easier on all fronts!
For the record, I am NOT buying everything I'm sharing! I've tried my best to make notes of things I own as well as what I'm planning on buying but I wanted to round up some of my favorite items.
I've done hours of research finding items I personally love and some that I plan to buy (or already own) so you don't have to!
The Best Nordstrom Sale Accessories and Beauty
Let's get to it!
Please note, I do make a small commission if you shop using my links. I am so appreciative when you shop through my blog because it helps me be able to put out even more content on this blog! So thank you in advance for using my links!!
Accessories
Y'all know I love my accessories! From earrings to bags, these are some of my favorites from the sale.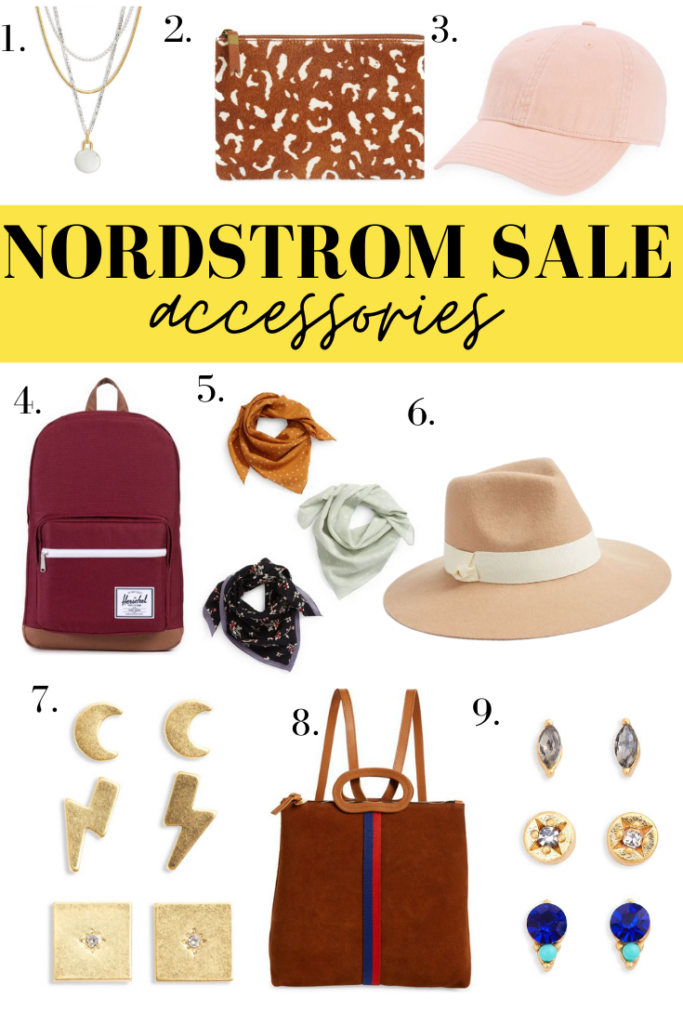 Sale Price: $31.90 After Sale: $48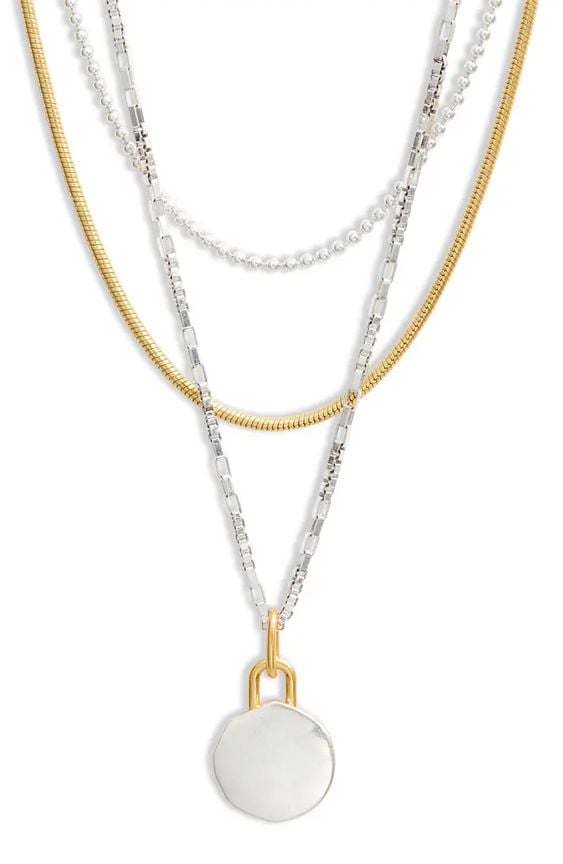 I love layered necklaces because it takes the work out of trying to find the perfectly paired necklace! This gorgeous Madewell Set of 3 Necklace is stunning and perfect for both everyday wear and date nights out!
Sale Price: $39.90 After Sale: $59.50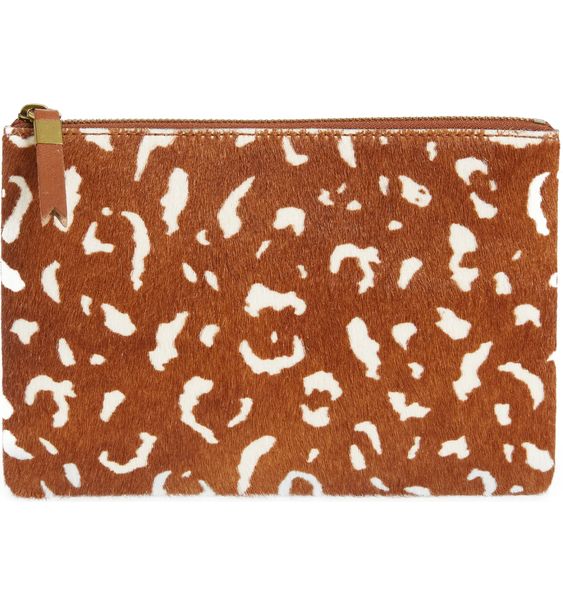 I love a good clutch and this Madewell Genuine Calf Hair Leather Clutch is an amazing one! I actually put all of my essentials in a clutch and transfer that clutch to different bags, diaper bags, etc. It eliminates the chaos of switching bags!
Sale Price: $18.90 After Sale: $29.50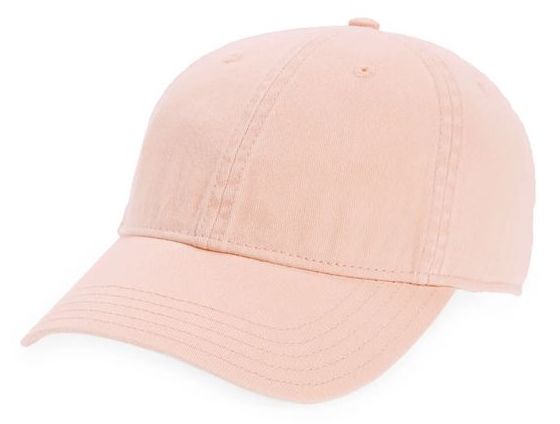 This cute baseball cap has been specially washed to give it that perfect broken in feel without having to go through the work of breaking it in! It has an adjustable strap and is under $20!
Sale Price: $39.90 After Sale: $80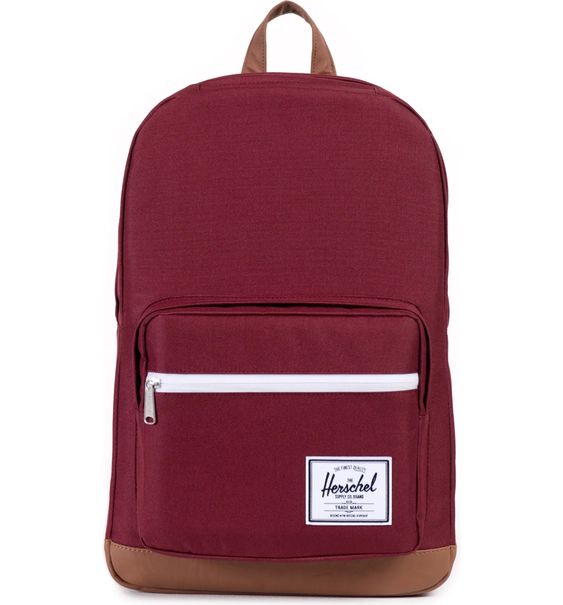 Heading back to school? Need a new gym bag? Just want a new backpack? This cute Herschel's Pop Quiz Backpack is perfect for all 3 scenarios and comes in 3 different colors. This makes me want to go back to school myself! 🙂
Sale Price: $20.90 After Sale: $32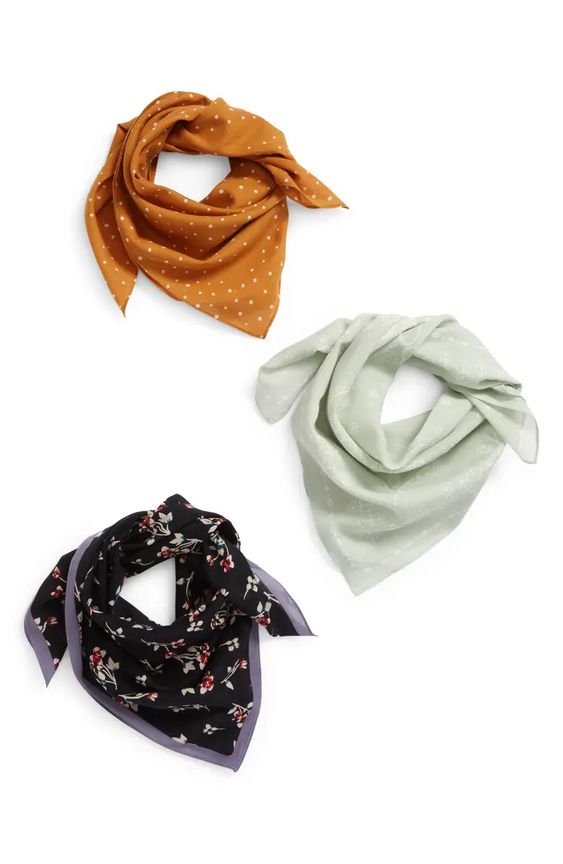 I have a few Madewell bandanas in different colors and I love them all! They're really soft and easy to wear in a variety of ways. These colors are perfect for fall!
Sale Price: $25.90 After Sale: $39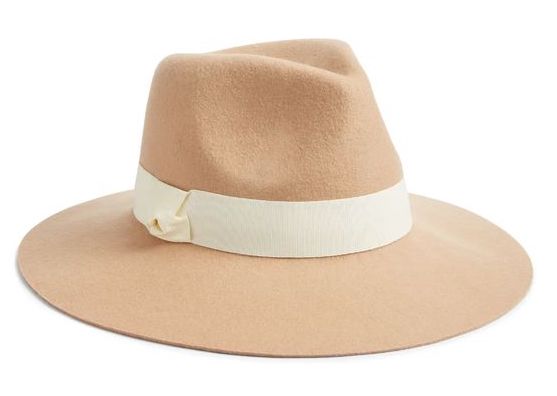 I've been loving hats lately and this on is so chic! If you've wanted to try a hat like this but aren't quite so sure about it, get one while they're on sale! It's the least risky way to try one out. This one is available in both grey and tan.
Sale Price: $23.90 After Sale: $36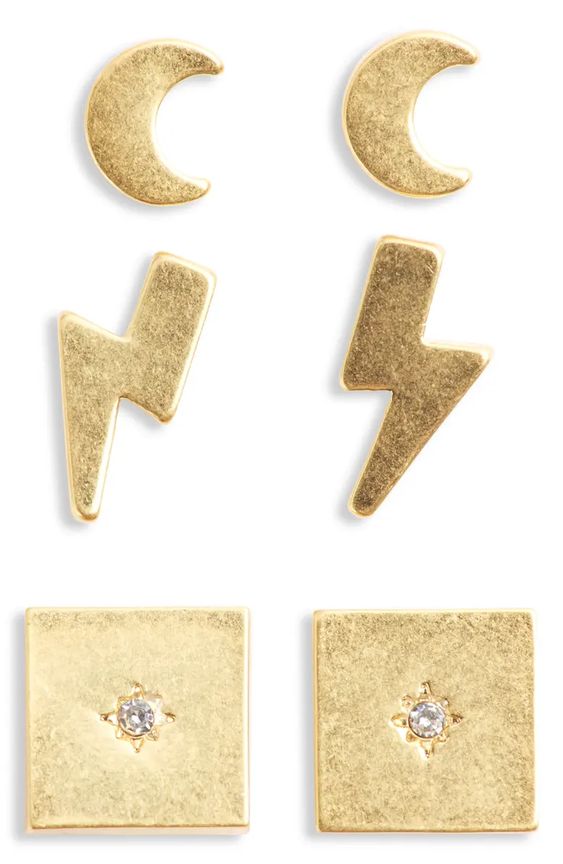 Ever since I got a 3rd piercing in each ear I've been loving fun studs! I own a lighting bolt earring that is always in one ear and these others are a great addition to that one!
Sale: $239.90 After Sale $399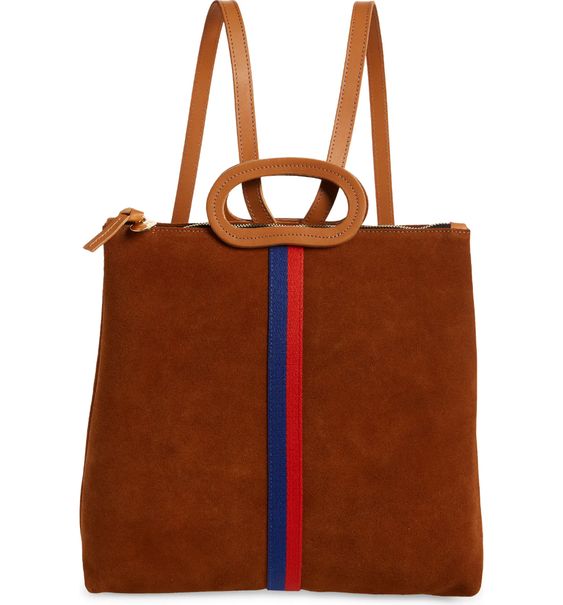 Ok this is a splurge item but how beautiful is this backpack? You'll be the talk of the office (in a fabulous way) when you show up to work with your computer and work paper neatly packed away in your new bag!
Sale: $23.90 After Sale $36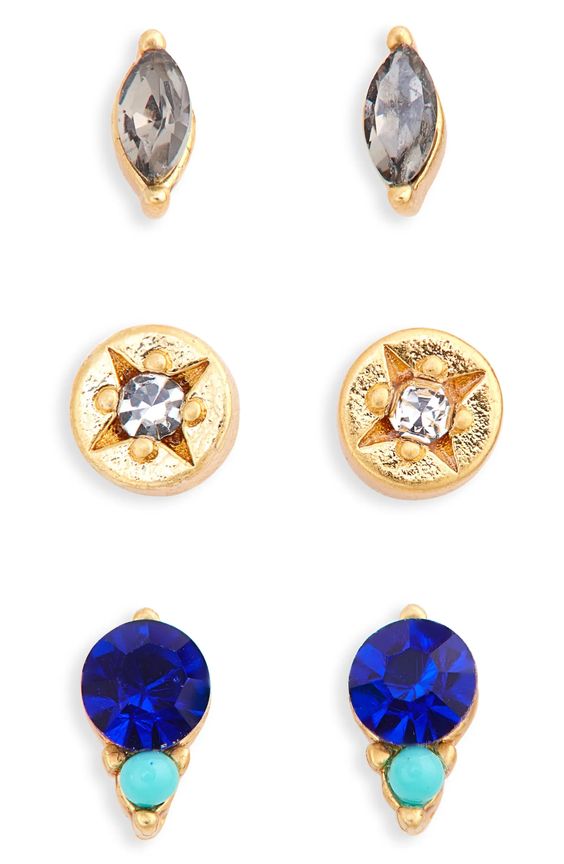 Another fun set of earrings are these 3 gemstone earrings! Mix and match with the other set for a fun arrangement of earrings in your ears.
Nordstrom Sale Beauty Items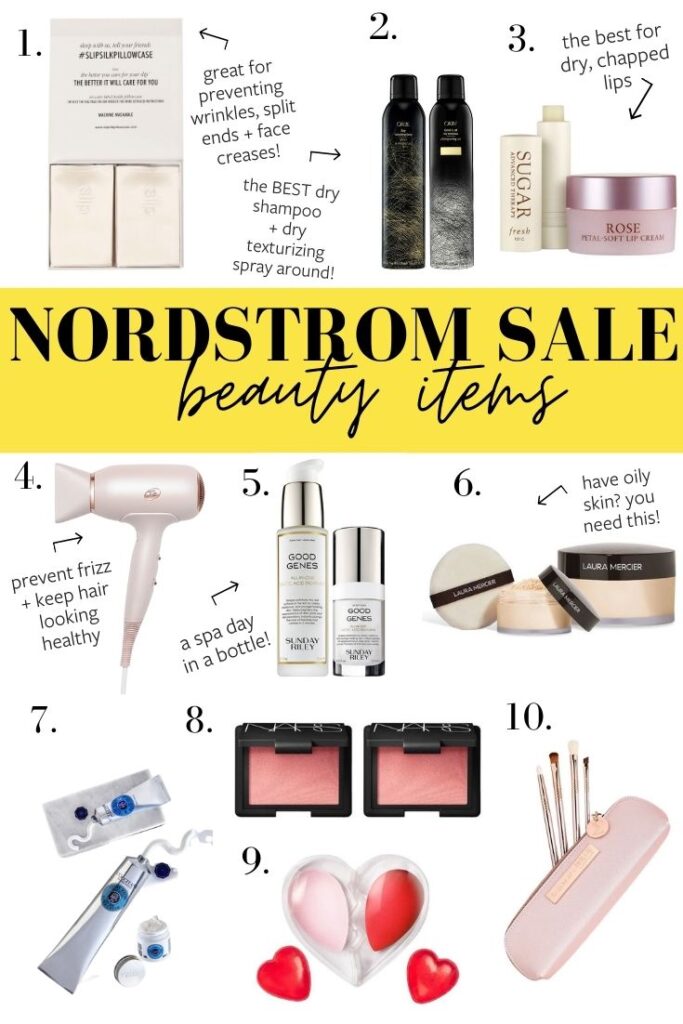 Sale Price: $125 (A $170 Value)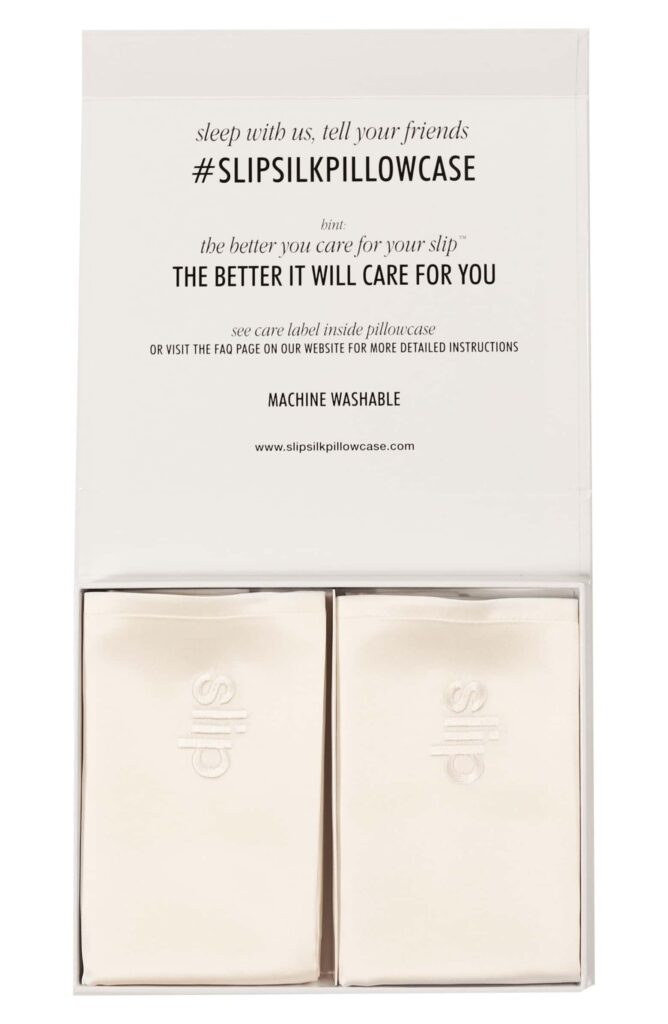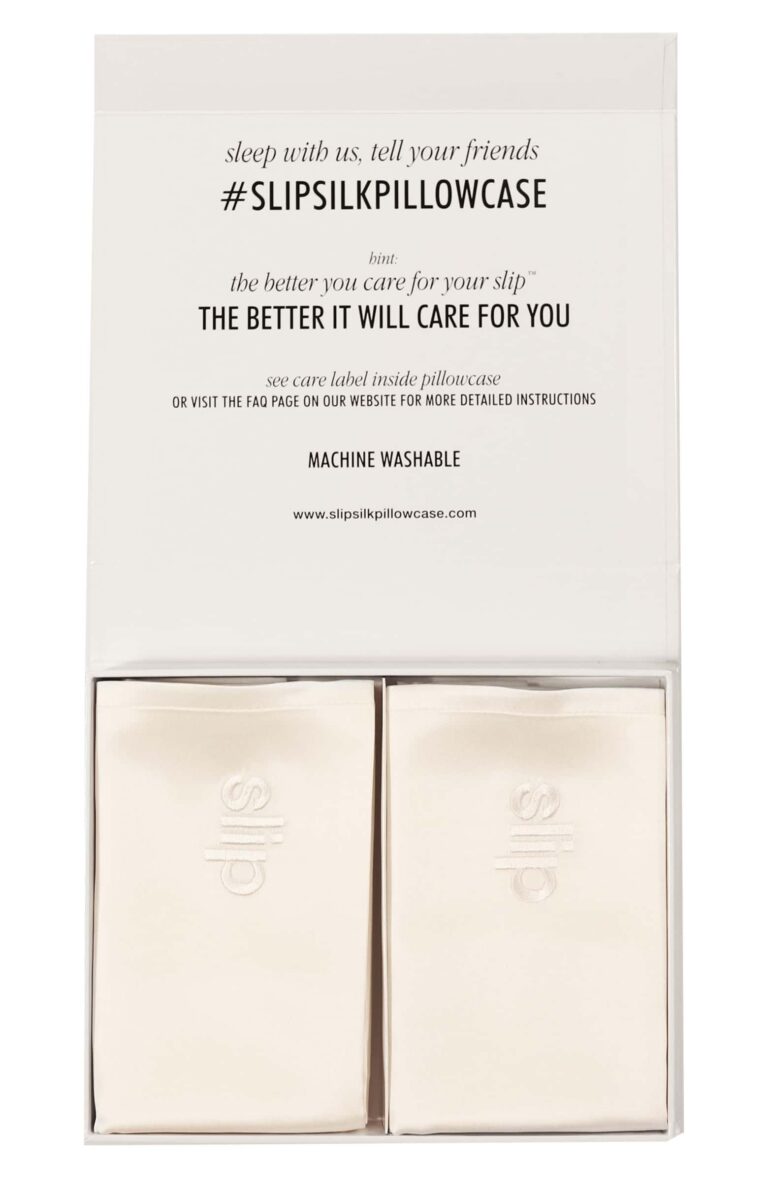 If you're looking for a way to prevent wrinkles and help have healthier hair, I highly recommend Slip pillowcases! I have been wanting one of these for SO long and finally got one two years ago during the Nordstrom sale!
They help with so many things – they're anti-aging, anti-sleep crease, anti-bed head – basically everything you need in a pillowcase. They come highly recommended by both dermatologists and hair stylists.
Note: this is a pair of queen sized pillowcases. Also available in caramel.
Get this if:
You want to do what you can for less wrinkles (less wrinkles = less money on Botox in the future ha!), healthier hair (great for us postpartum moms) or you want to prevent those face creases for early morning zoom meetings!
Head here for exact instructions on how to wash them!
Sale: $64 (A $92 value)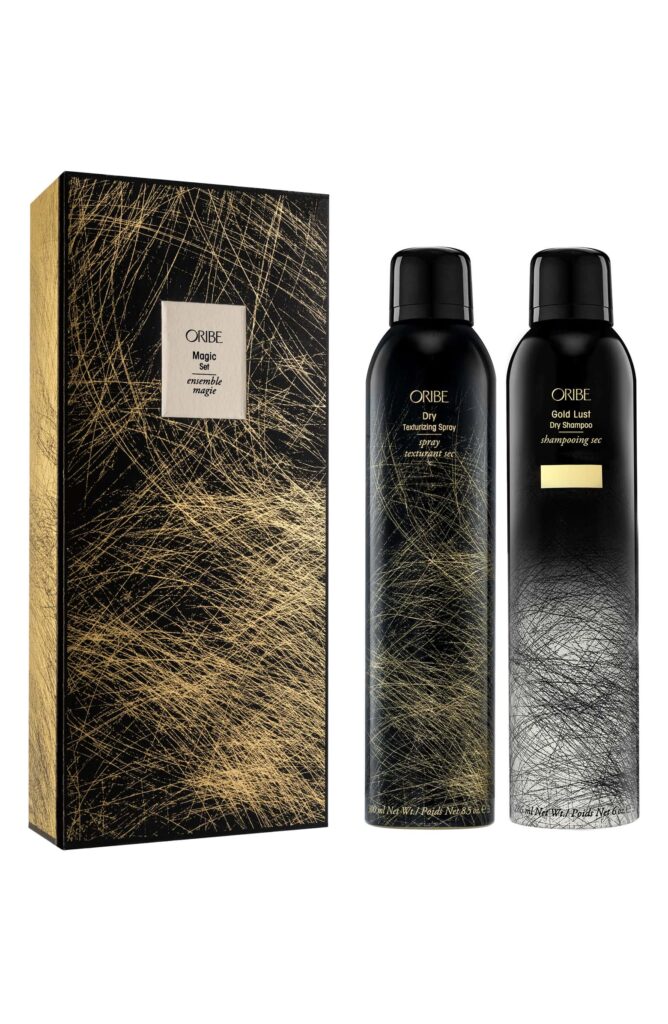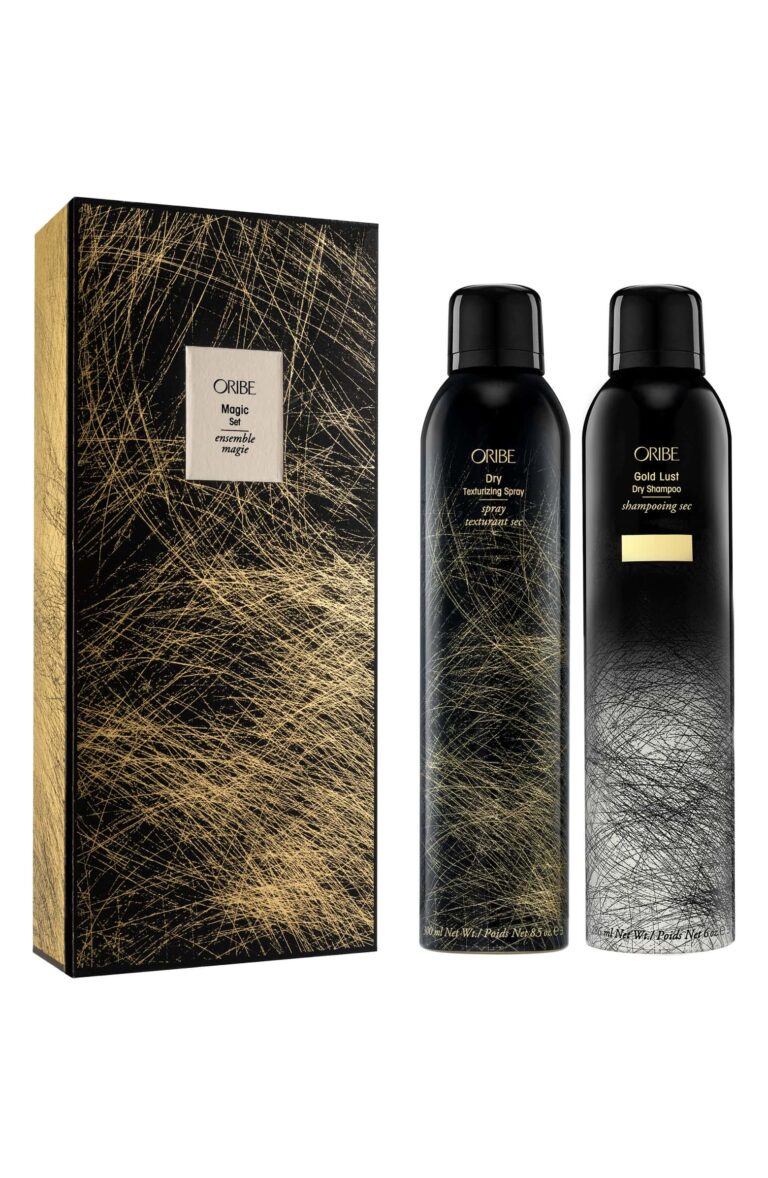 Oribe is my all time favorite product and this set is gold! The Oribe Magic Set will likely be sold out so quick but if you can get your hands on this buy a couple! (I'm not kidding – I bought 2 last year!!)
I swear by Oribe's dry texturizing spray (alone this typically costs $48), especially if you have fine hair. I spray it on after I curl my hair to add lift and volume and bit of grit to keep it looking amazing. I started using this about 2 years ago and I swear my hair looks so amazing when I use it! It also is prefect for 2nd or 3rd day hair when you need a refresh. Just spray it onto the length of your hair and go!
Paired with the dry shampoo (also regular price is $48) and your dirty hair will always look amazing. Spray the dry shampoo into your scalp, let it sit for a few minutes and then rub it in with the pads of your fingers. This helps clear out the oil and freshen up your roots!
Get this if:
Get this duo in your cart if you're a fan of dry shampoo (or haven't found a brand of dry shampoo that you love) or have thin, limp hair and want to give it some lift! This pair sells out QUICK so put it in your cart and check out as quick as possible!
Sale: $25 (A $37 value)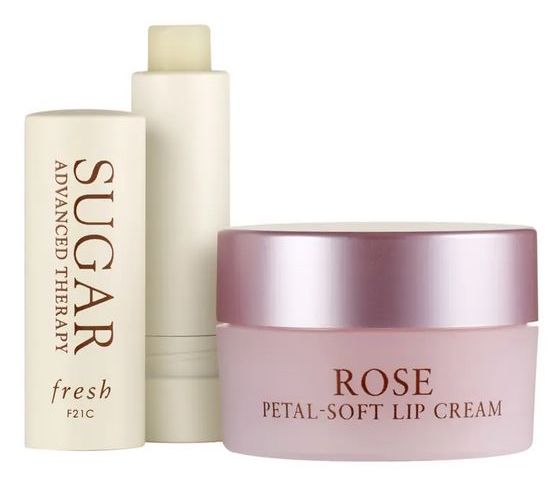 I've been a fan of fresh products for years and just recently tried out their Sugar advanced therapy lip treatment. It is GOLD! It's hydrating without feeling too wet or goopy and lasts for longer than most brands I've tried!
Get this if:
This Sugar Lip Balm Set Set is perfect for women (or men!) who want a little love for their lips, especially as we head into the dry winter months!
Sale: $99.99 (A $235 value)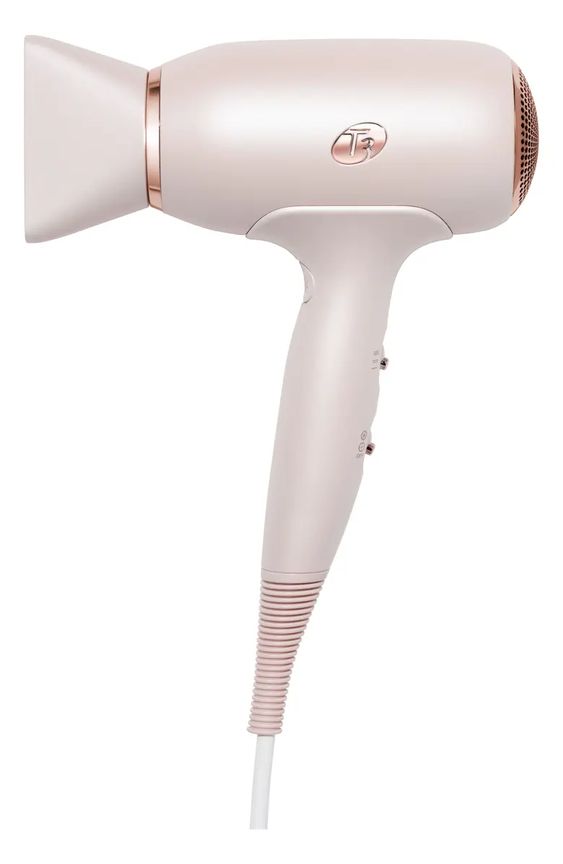 Having healthier hair is something I've been focused on since the birth of our first born. I had such bad postpartum hair loss that I knew I needed to do everything possible to have healthier hair (hence the Slip Silk pillowcase purchase too!).
I bought the larger version of hair dryer two years ago and it was a huge update from my previous hair dryer (and it's still going strong!)! It helps dry your hair faster and fights frizz. The less time your hair is under heat the better!! I highly recommend this!
Get this if:
Get this hair dryer if you spend a lot of time drying your hair, your hair drier is on it's last legs or you deal with frizzy, unruly hair too often!
Sale: $114 (A $170 value)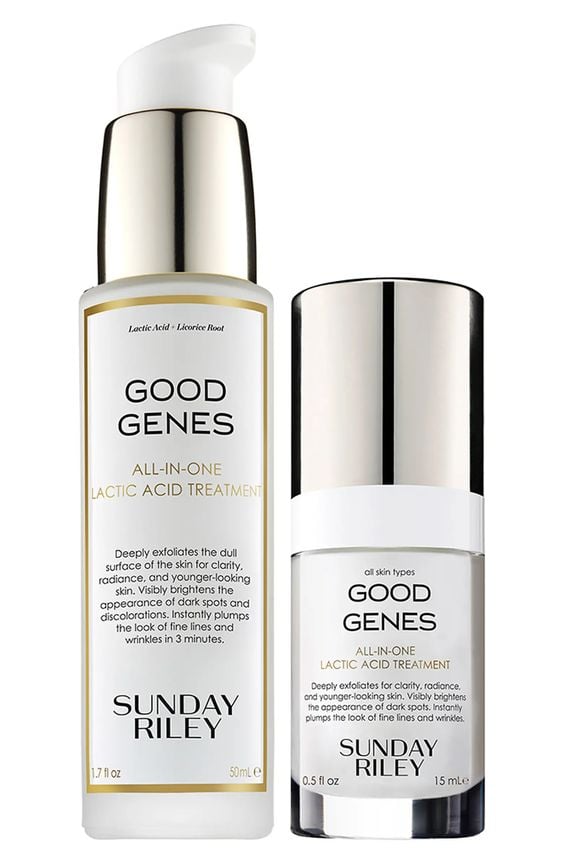 I bought this Sunday Riley Good Genes Lactic Acid Treatment two Christmases ago as a splurge present to myself and it was amazing! I've heard so many people rave about it and it stood up to everything I've heard.
It made my feel look and feel hydrated and smooth (obviously it doesn't erase wrinkles but it definitely helps them not look so bad!) and it was a treat using it every evening!
I'm definitely splurging on this again since I loved it so much the first time I got it!
Get this if:
Get Sunday Riley Good Genes Lactic Acid Treatment if you're trying to prevent fine lines (or additional fine lines), you're looking to even out skin tone by brightening up dark spots and discoloration.
Sale: $49 (A $97 value)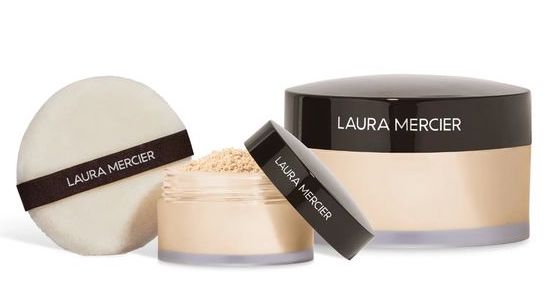 I love Laura Mercier products and have been using this setting powder for over a year and love it! There's nothing worse than finishing a perfectly beautiful face of makeup only to have it sweat off in the summer sun or after a long holiday party.
I've never used the Canvas Primer so I can't share personally my thoughts but I've read it works especially well for oily skin!
Get this if:
I recommend getting this Laura Mercier Translucent Loose Setting Powder Duo & Velour Puff Set if you are more on the oily side or if you have a tendency to see your makeup come off before you want it to! It's also especially great for photos!
Sale: $38 After Sale: $58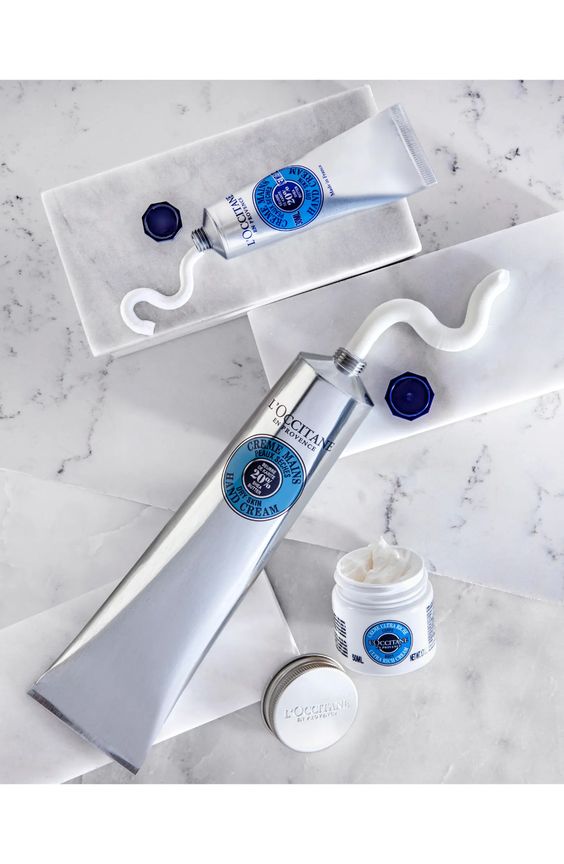 My absolute favorite hand cream! I have these all over our house for when I feel the need for a good hand cream. Whether you use this for yourself or keep a few stashed away for last minute birthday or hostess gifts, one can never have too many L'Occitane Hand Creams!
Get this if:
I recommend getting these L'Occitane Hand Creams if you're constantly dealing with dry hands! Keep one in your purse and one in your desk drawer and you'll always have soft hands.
Sale: $40 After Sale: $60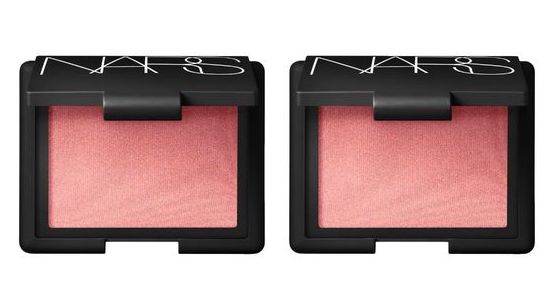 I've been using this blush for years and years and it's one that I always come back to! It's a beautiful shade of pink that's won tons of of awards.
This double pack will likely last you all year long!
Get this if:
You need a new blush, haven't found a blush you love yet or are already a fan of Nars Orgasm Blush!
9. Beauty Blender Original Makeup Sponge Set
Sale: $34 After Sale: $56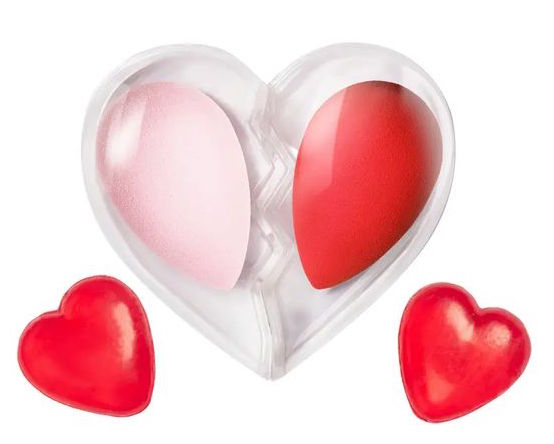 If you're anything like me, your BeautyBlender sponge has seen better days. This double pack of sponges also comes with 2 heart shaped soaps!
These sponges are perfect for blending in concealer as well as blush, bronzer and anything else that needs blending. I use mine every single day!
Get this if:
Your BeautyBlender sponge has been used for so long it can't get clean anymore or you've never tried them before!
Sale: $50 After Sale: $80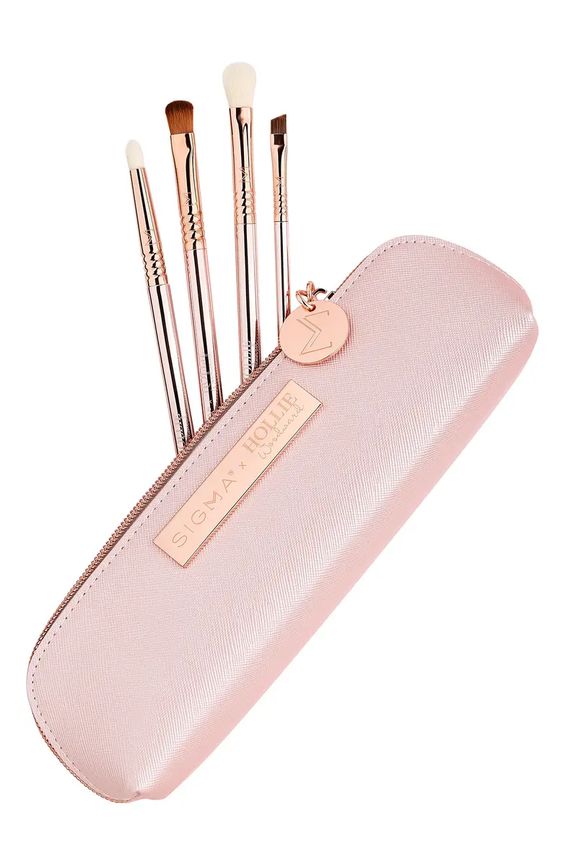 I bought my first Sigma brush a few years ago during the Nordstrom sale and I've never bought a different kind of brush since! Their brushes are so well made and make applying your makeup flawlessly so much easier.
This set of eye brushes is perfect for your everyday makeup looks and the carrying case makes it easy to travel with!
Get this if:
You need to replace your eye brushes, are looking to expand your brush collection or want an easier way to travel with your brushes!
Thanks for shopping my Nordstrom Anniversary Sale Shoes, Accessories + Beauty picks! Now check out one of these guides for even more great sales!
Complete List of Nordstrom Anniversary Sale Guides