The Nordstrom Sale is almost here! Today let's talk about some of my favorite Nordstrom Anniversary Sale Baby products!
I know it can be super overwhelming to shop at so I'm doing all the hard work for you! If you're new to the NSale, you can find everything you need to know about the Nordstrom Anniversary Sale 2023 here.
This post is all about Nordstrom baby items! I also have posts with women's fashion, shoes + boots, beauty + accessories, and home posts.
For the record, I am NOT buying everything I'm sharing! I've tried my best to make notes of things I own as well as what I'm planning on buying but I wanted to round up some of my favorite items.
I've done hours of research finding items I personally love and some that I plan to buy (or already own) so you don't have to!
Let's get to it!
Please note, I do make a small commission if you shop using my links. I am so appreciative when you shop through my blog because it helps me be able to put out even more content on this blog! So thank you in advance for using my links!!
Nordstrom Anniversary Sale Baby Gear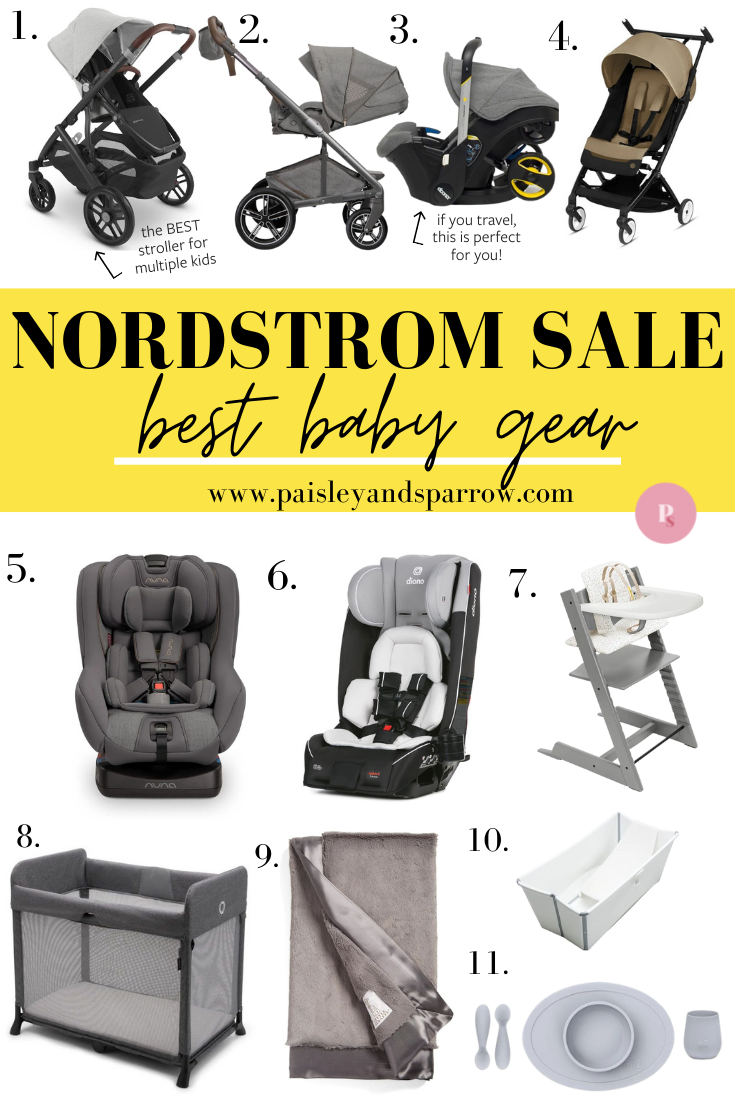 Paisley + Sparrow is a participant in the Amazon Services LLC Associates Program. This post may include affiliate links which means I may earn a small commission if you shop using the links below at no additional cost to you. 
Baby items can be so hard to find on sale – especially ones like the Nuna carseats!! Below are some of my favorite Nordstrom Anniversary Sale Baby that I own (or are similar to ones I own) or know people who own them.
I highly recommend getting these now while you can get them at a price so low!
Sale: $824.90 After Sale: $1,099.99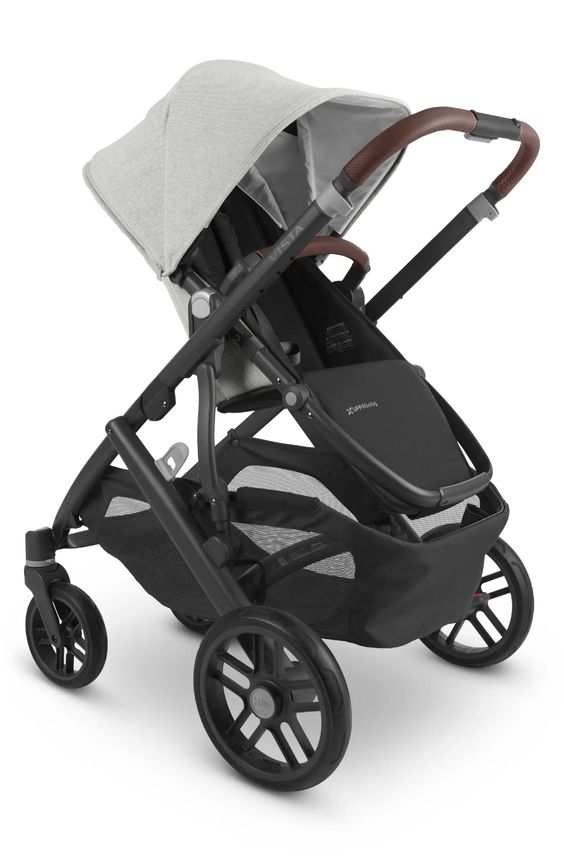 I know, I know, this is a crazy amount of money to spend on a stroller. And if you only plan on having one baby I don't think it's entirely necessary. However, if you at all plan on having more than one child especially if you plan on having them close together – this is worth every single penny!!
We went back and forth between the UppaBaby Vista V2 Stella Stroller with Bassinet and another popular less expensive option and eventually landed on this one for the sole reason that if we had more than one child you can easily add additional chairs or a kickboard for your kids. We've had 3 kids riding on this stroller more times than I can count!
And having 2 rounds of 2 kids under 2 made this 100% worth it's money. It's easy to fold up to put in your car, super easy to travel with (we bought the airport bag) and we're huge fans of this stroller 6+ years later!
Sale: $629.99 After Sale: $845.95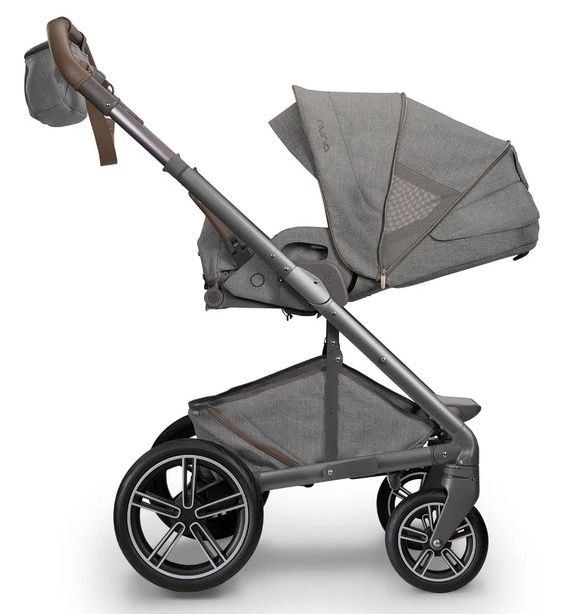 If you don't need the added bonus of being able to push multiple kids or you need something that's a bit easier to travel with, the Nuna MIXX next Refined Collection Stroller is a great option!
Nuna is another well known baby brand that makes incredibly safe and easy to use baby gear. We've owned multiple Nuna car seats and have loved every one!
This stroller is Nuna's compact multimode stroller that comes with a zip-up sling bag that can be used both on and off the handle. It has an extendable UPF 50_ canopy, adjustable leg support and a rue flat recline seat.
It's easy to maneuver with one hand, has both rear and forward facing seat options and tons more. This is another great option of baby strollers.
You can use this with the MIXX series bassinet or the Pipa series infant car seats. (If you purchase the Uppababy you need to buy a separate attachment to use your Nuna Pipa car seat with it. It's an easy solve but just another thing to buy and keep track of.)
Sale: $411.99 After Sale: $550.00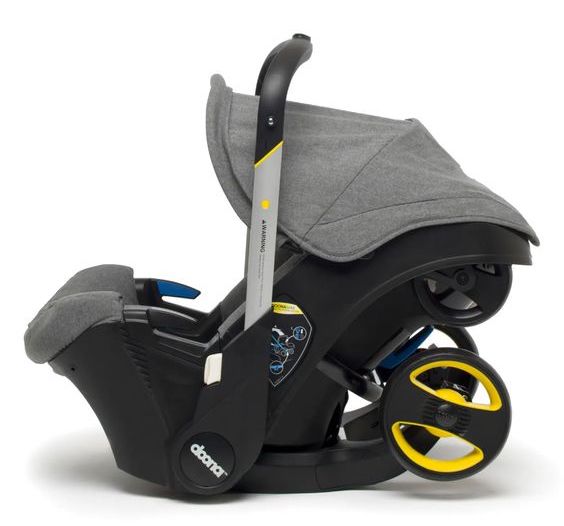 If you travel a lot you are going to LOVE this stroller! Not only is it an infant car seta but it turns into a stroller without having to get your little one out of their car seat!
This car seat/stroller is certified for air travel and makes moving through a busy airport and getting your baby situated on a plane so much easier.
Sale: $224.99 After Sale: $349.95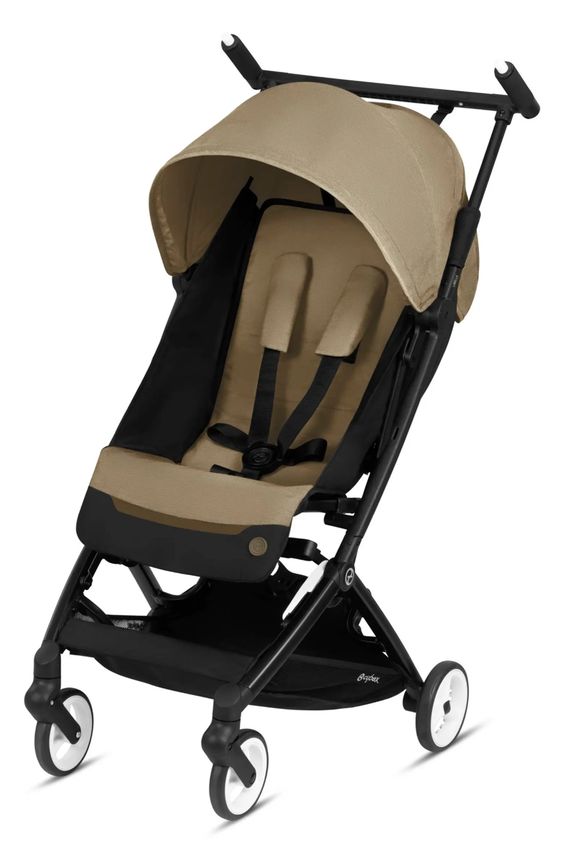 One super cool thing about this stroller is that it easily folds into an ultra-compact package that fits in overhead storage!
This one has an adjustable leg rest and extendable UPF 50+ protection canopy with a multi-position adjustable recline on the chair.
Sale: $399.99 After Sale: $549.95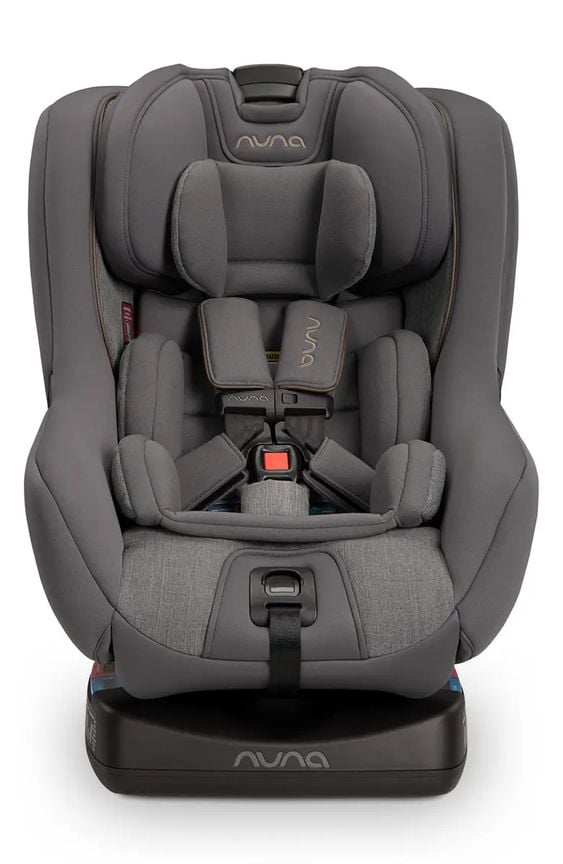 When they outgrow the Nuna Pipa, we put them in the Nuna Rava. I'm obsessed with these carseats. They're so easy to put in and out of the car and easy to get the kids in and out of their seats. This is a major selling point! I can easily take out and put in these carseats by my self (and I'm not a handy person!).
This one is an exclusive color for Nordstrom. While I typically prefer black for carseats to hide the yuck, I would bypass that to get this deal! We've never seen this carseat discounted this much!
These are ones that I highly recommend to get especially during the Nordstrom Sale!
Sale: $299.99 After Sale: $499.99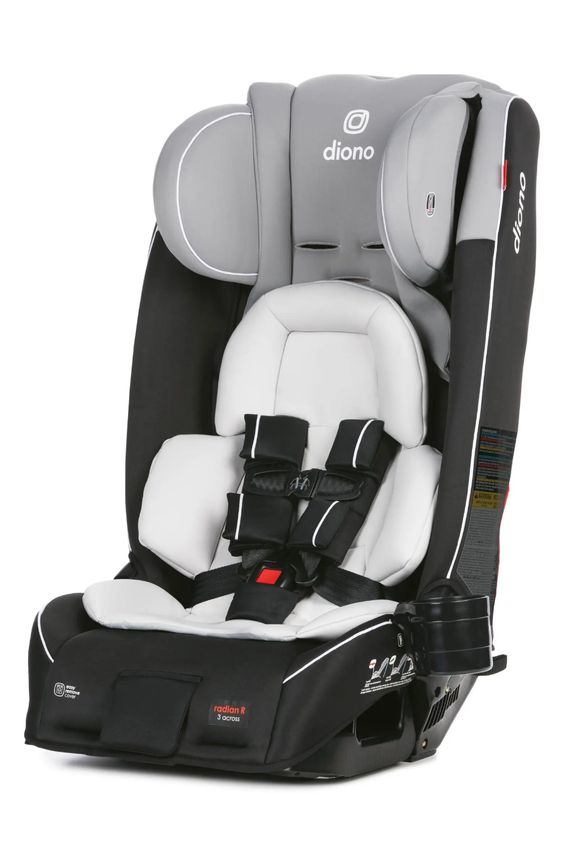 If you have three kids (or plan on having three kids), you'll love knowing that this car seat is slim enough to fit three across in most car's back seats.
Sale: $290.99 After Sale $389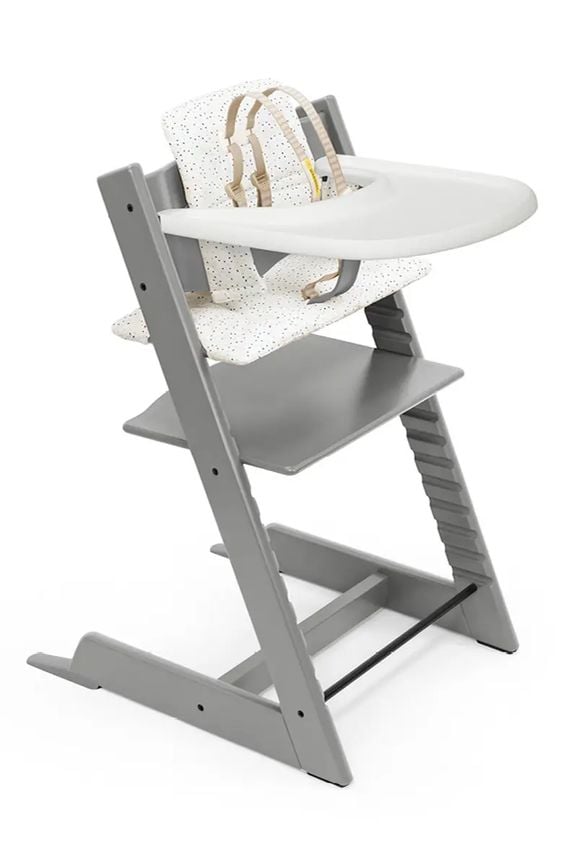 One of the most important things to invest in after a stroller is a good high chair! It sounds silly but we've used ours for over 5 years (and counting…) so you want one that not only fits your aesthetic but will also last!
The Stokke Trip Trapp high chair is perfect because it not only fits babies but also big kids – or adults!! It's one baby item that will last for years, not just a short season.
Sale: $253.99 After Sale: $339.00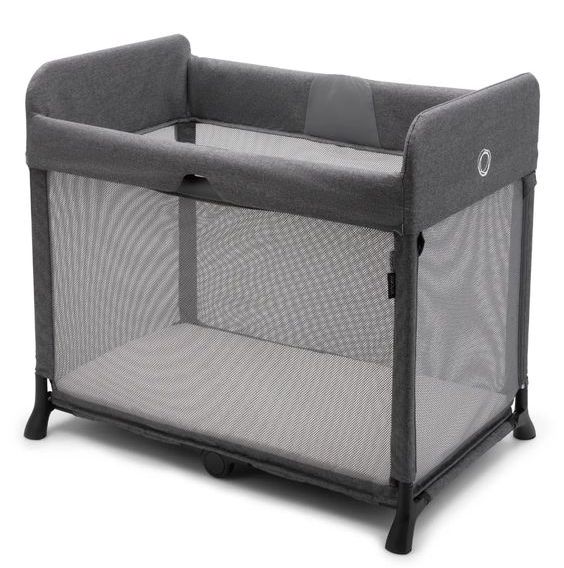 One essential when you have a little one is a playard, especially if you travel or spend time at relatives or friends houses. This playard has mesh walls and a zip-out bassinet making it safe for newborns and up.
Sale: $63.99 After Sale: $96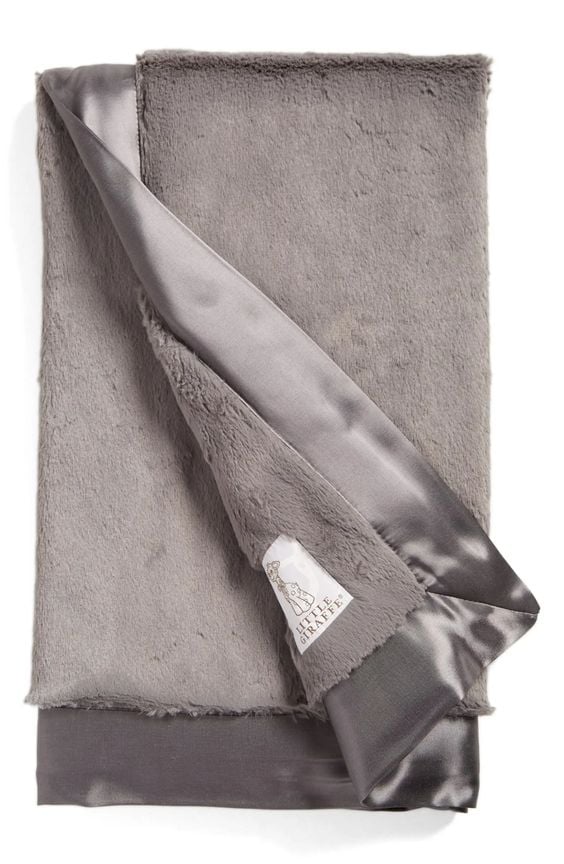 One of the best baby gifts that gets incredible reviews is the Little Giraffe Baby Blanket! It comes in a variety of colors and is perfect for tummy time when they're little to snuggling up with when they're older.
Sale: $50.99 After Sale $69.00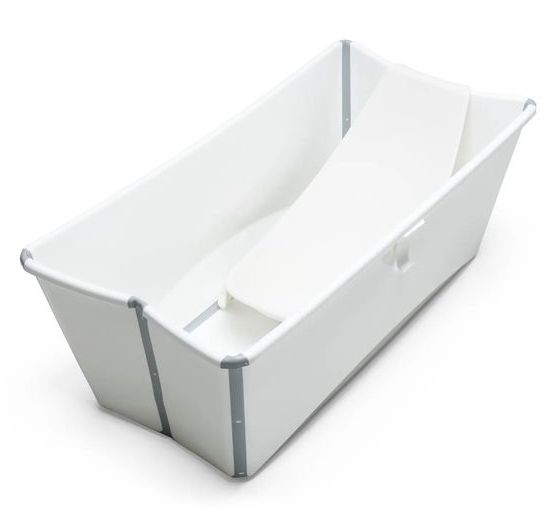 This foldable bath tub is genius! Not only does it fold up nice and compact for easy storage but you can use it from birth through age four.
It has a support insert for newborns that can be removed as they outgrow it. There's also a temperature sensitive plug to ensure that the water is safe for your little one.
Sale: $24.99 After Sale $37.49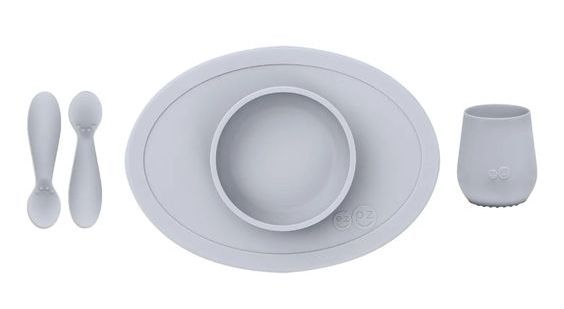 When something gets over 2,100 reviews you know it has to be good!! This set has a cup, two spoons and a bowl all made to help mealtime be a bit more fun and whole less stressful!
Nordstrom Sale Baby Clothes & Accessories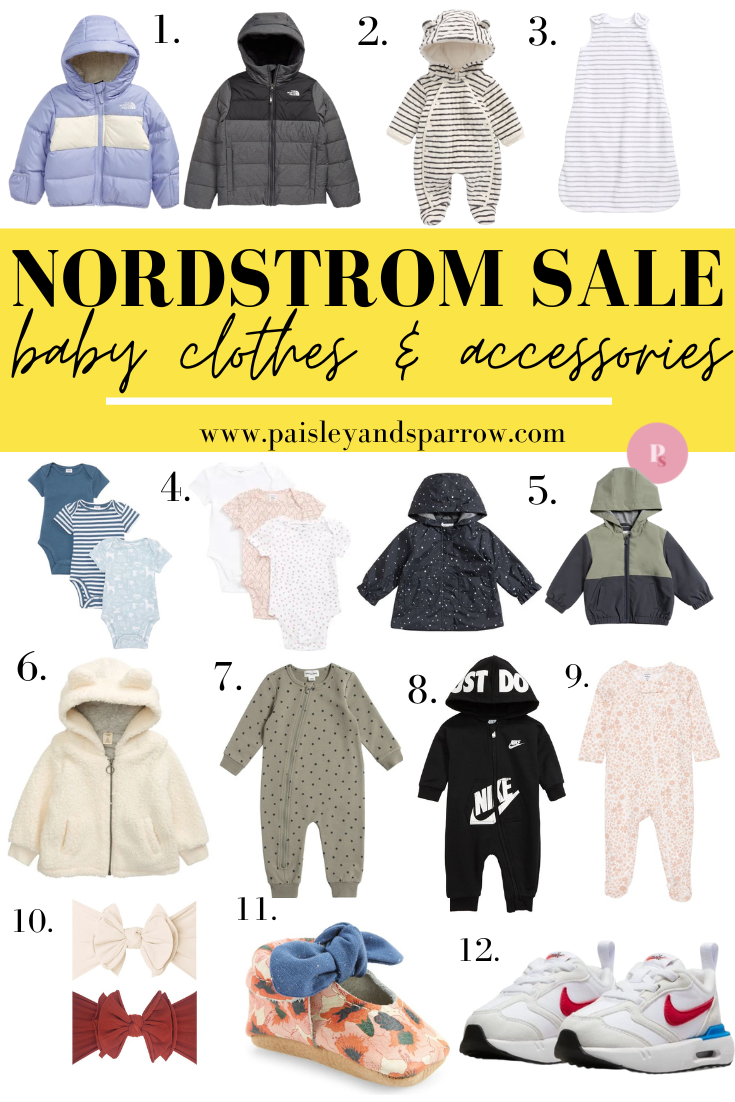 Now that we have all the baby gear we need, let's move on to more fun things like clothes and accessories! Here's some of the best baby clothes from the Nordstrom Sale.
1. North Face Moondoggy Water Repellent 550 Fill Power Down Jacket (Black and Purple)
Sale: $73.90 After Sale: $99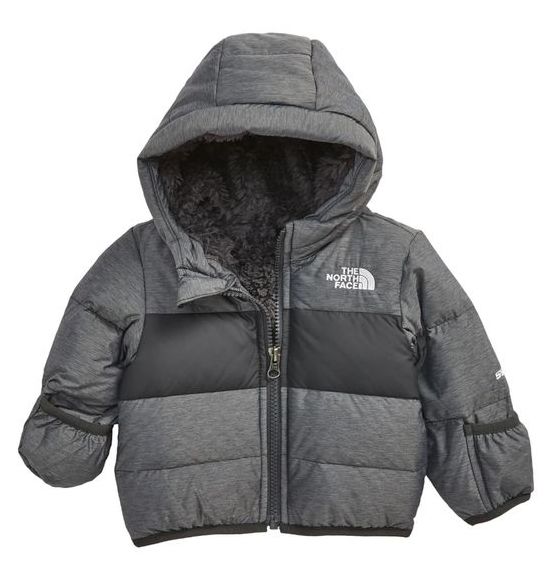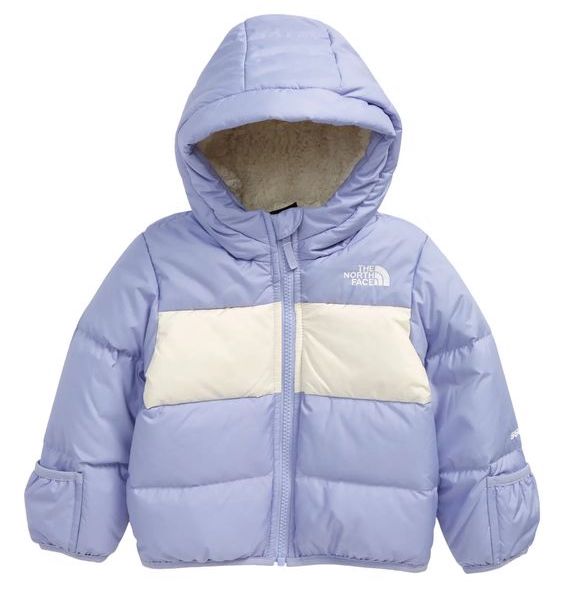 Keep your baby warm in the plush lined 550 fill power down jacket! North Face is well known for their amazing outdoor clothes and this jacket is no different.
It's durable, water-repellent with elastic cuffs and internal draft flap.
Sale: $29.90 After Sale: $49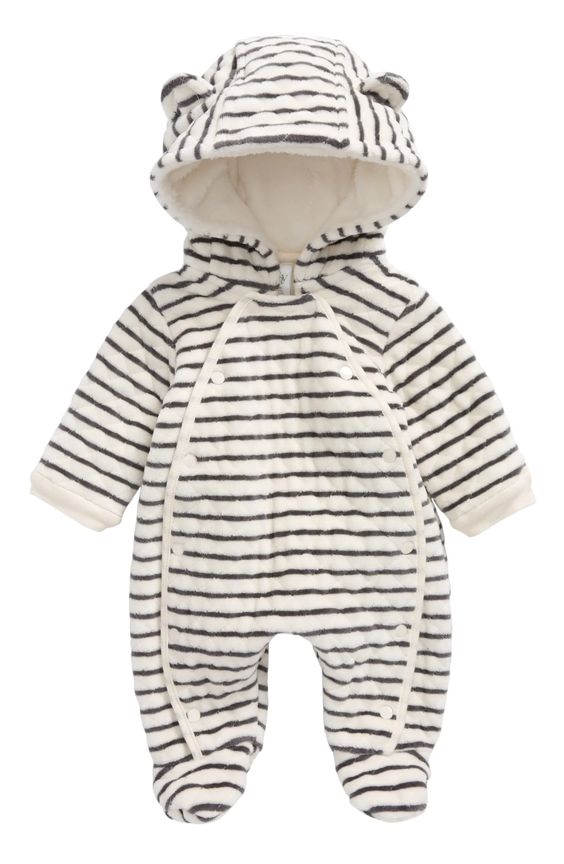 If you live where it's cold you're going to need some cozy outfits to keep your little one warm! This adorable bunting comes complete with hood, fold-over hand mitts and a snap up front.
Sale: $24.90 After Sale: $39.00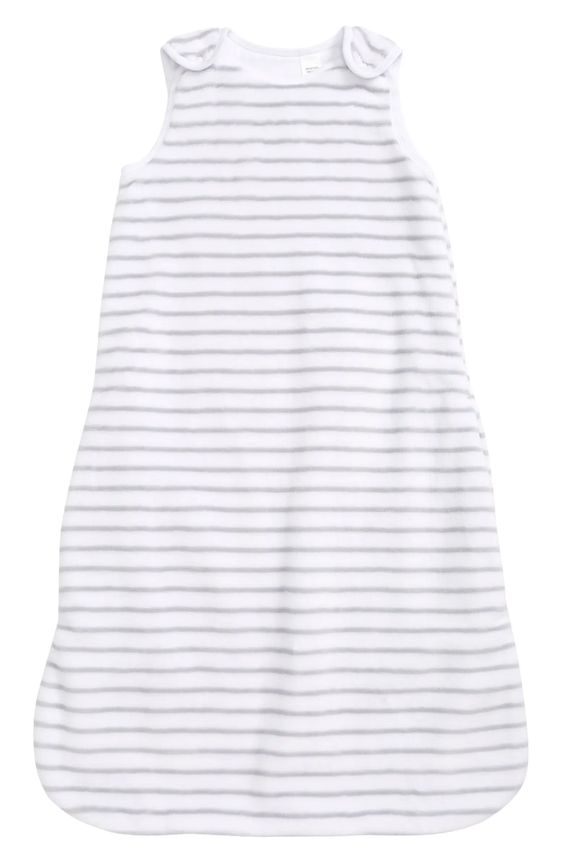 This wearable fleece blanket is a great option to keeping little ones warm during those colder months. It's 100% polyester with snaps at the shoulders and zip all around.
4. 3-Pack Bodysuits (Pink & Blue)
Sale: $21.90 After Sale: $33.00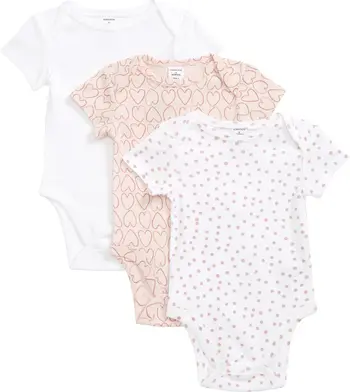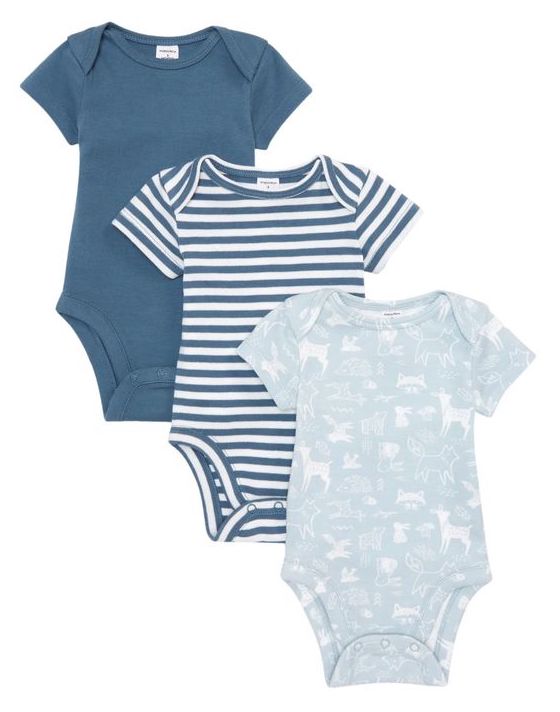 A 3 pack of lightweight cotton onesies that are great for newborn to 12 months. They're 100% cotton and super soft!
Sale: $19.99 After Sale: $30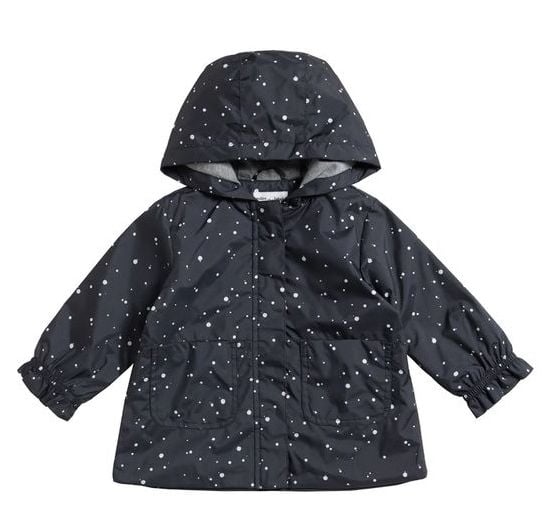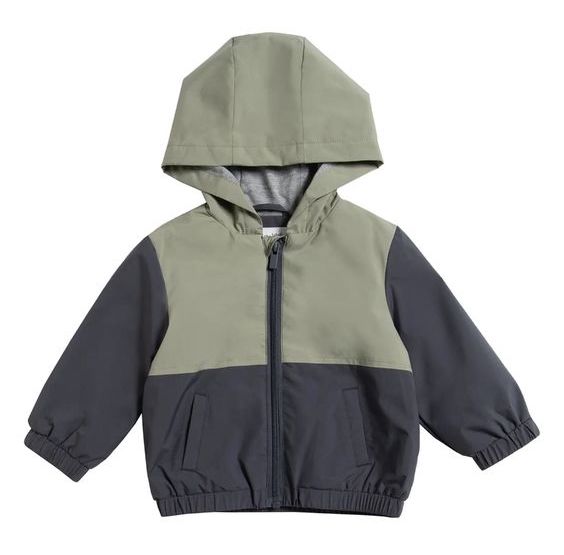 These waterproof rain jackets are adorable! They're both lined and 100% polyester and will keep your baby covered and protected from the rain.
Sale: $31.90 After Sale: $49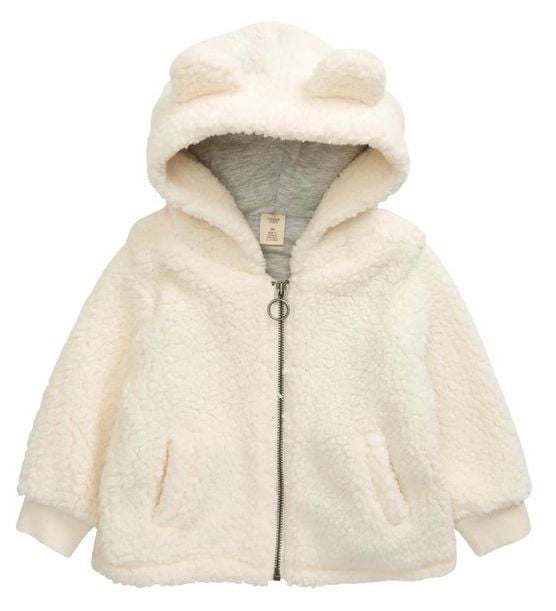 Cozy and cute, what more could you want? The hoods on this jacket have adorable ears which will make you smile every time you see them!
7. Miles Baby Long Sleeve Romper
Sale: $22.99 After Sale: $36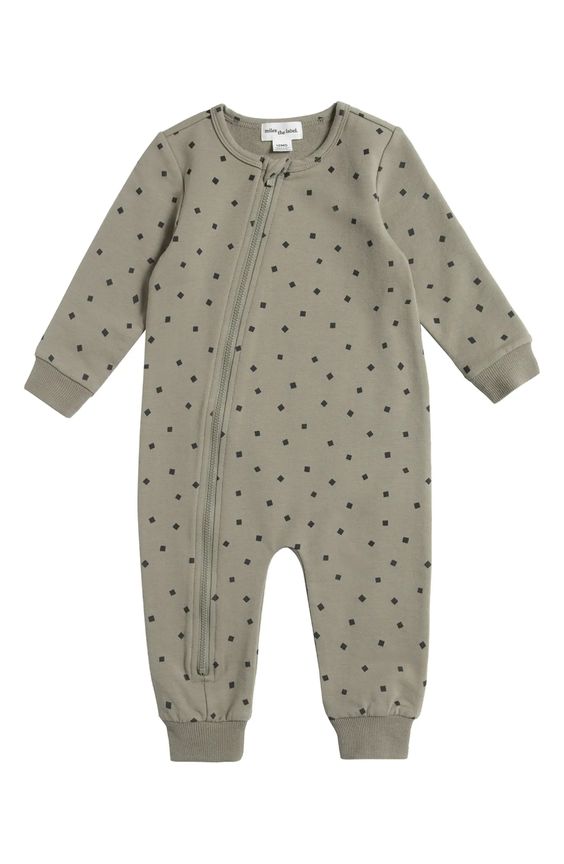 When my kids were babies they lived in rompers! This one is a zip closure making it incredibly easy to dress and go and is made of a soft stretch-cotton knit fabric.
Sale: $22.90 After Sale: $35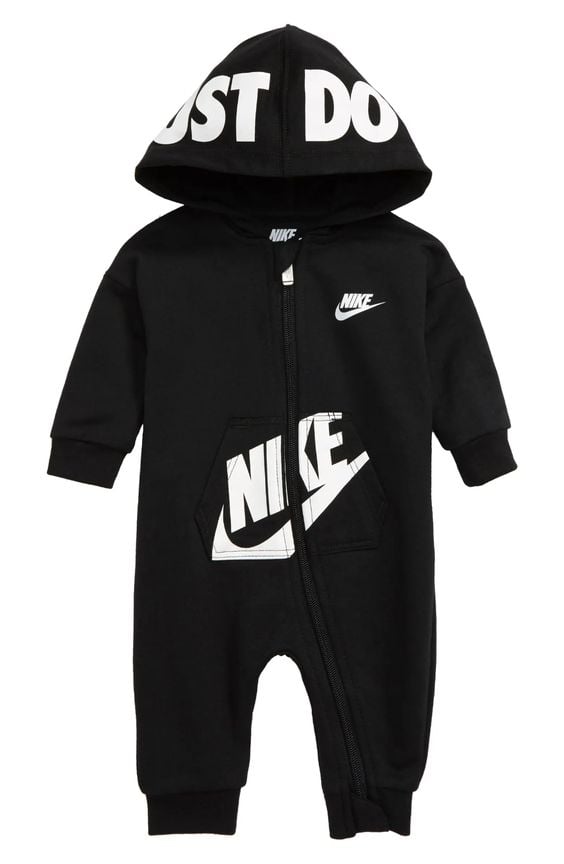 Get your little one started on their love for Nike young! This adorable full length zipper romper comes in black and grey and will have your baby looking extra sporty!
Sale: $18.90 After Sale: $29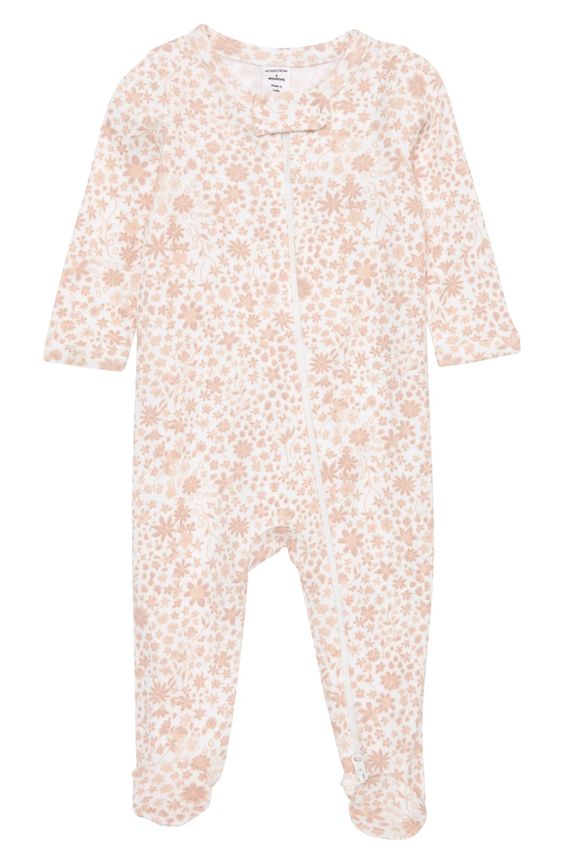 You can never have too many pajamas, especially ones this cute! these zip front footie pajamas are made from soft cotton jersey and come in a floral print or a heart print!
Sale: $19.99 After Sale: $30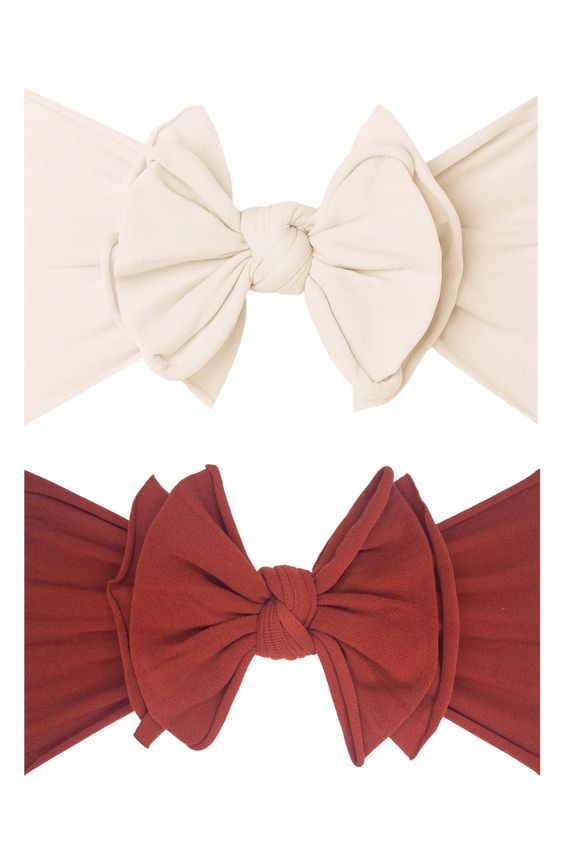 When I was pregnant with my daughter I started stocking up on headbands. After I had her I realized that not all headbands work well with little ones!
Baby Bling headbands have become a favorite because they stay on Penelope's head, don't leave indents and are seriously SO cute!
Stock up on these for gifts for baby showers or for any of the baby girls in your life! Available in ton of colors (more options here)!
Sale: $41.30 After Sale: $59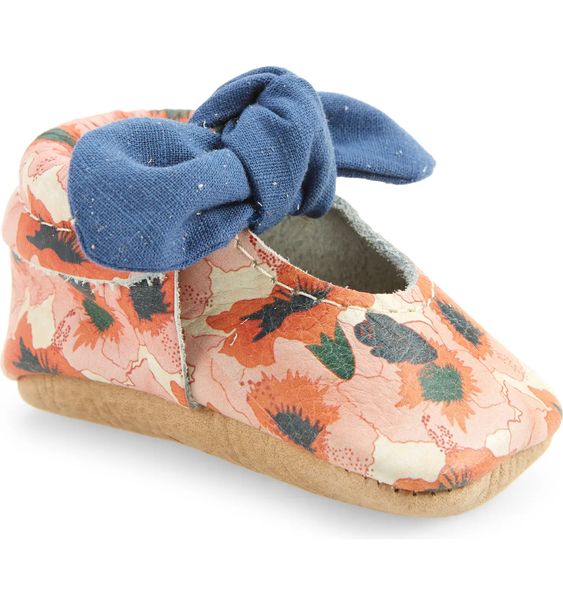 Can you go wrong with Freshly Picked shoes for kids? Nope! These adorable bow moccasin shoes come in both floral or autumn.
12. Nikes (in a ton of colors)
Sale: $52.99 After Sale: $70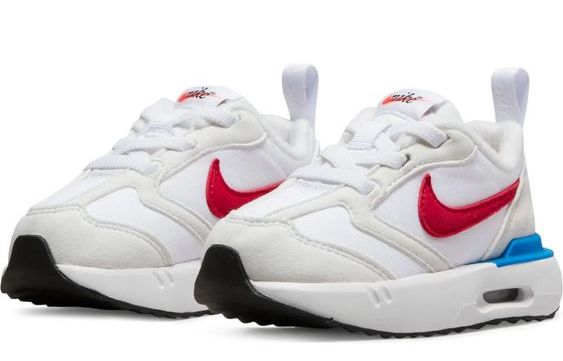 Match your little with these cute Nikes! Easy on and off and come in both white or black and white.
Keep checking back for more Nordstrom baby products, kids clothes and more from the Nordstrom Anniversary Sale Baby selection!
Thanks for shopping my Nordstrom Anniversary Sale Shoes, Accessories + Beauty picks! Now check out one of these guides for even more great sales!
Complete List of Nordstrom Anniversary Sale Guides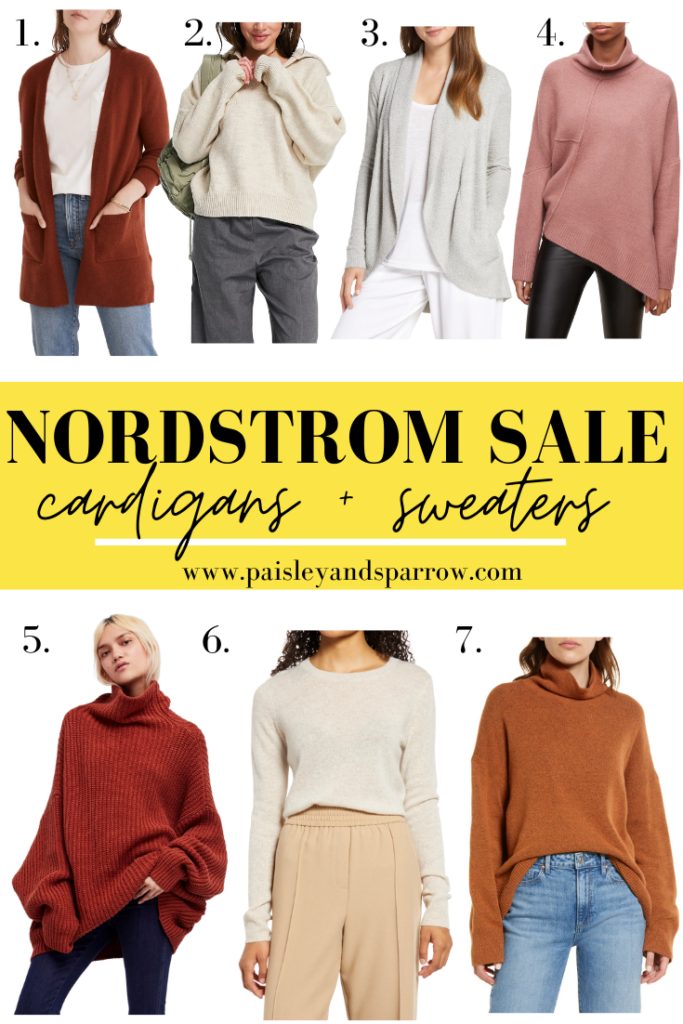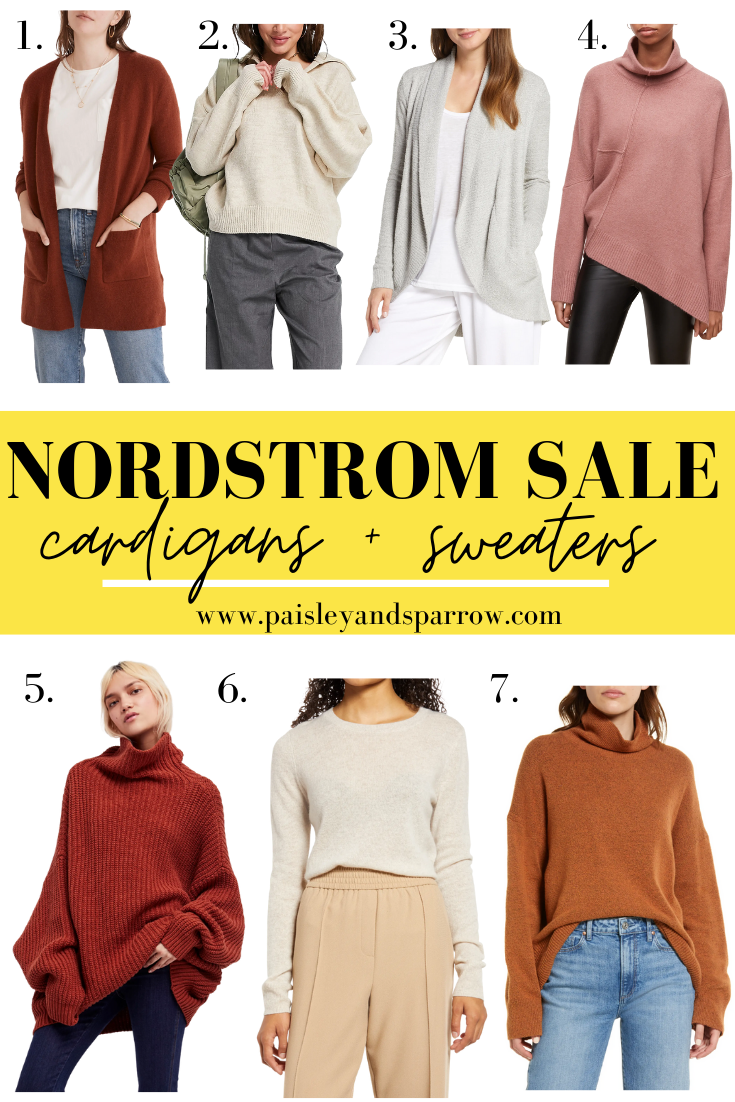 ---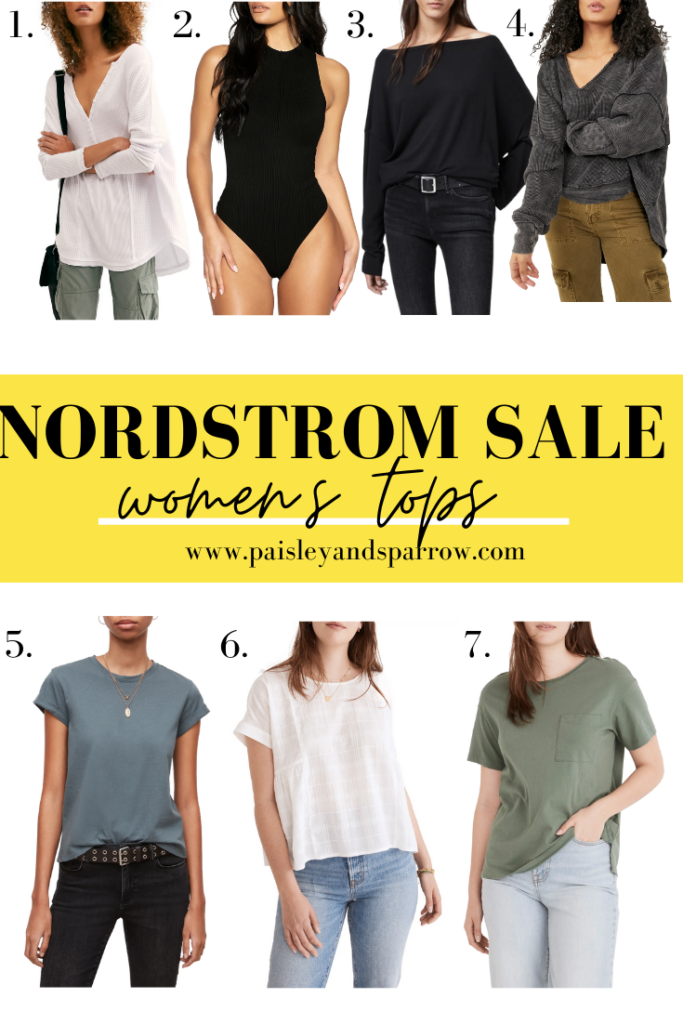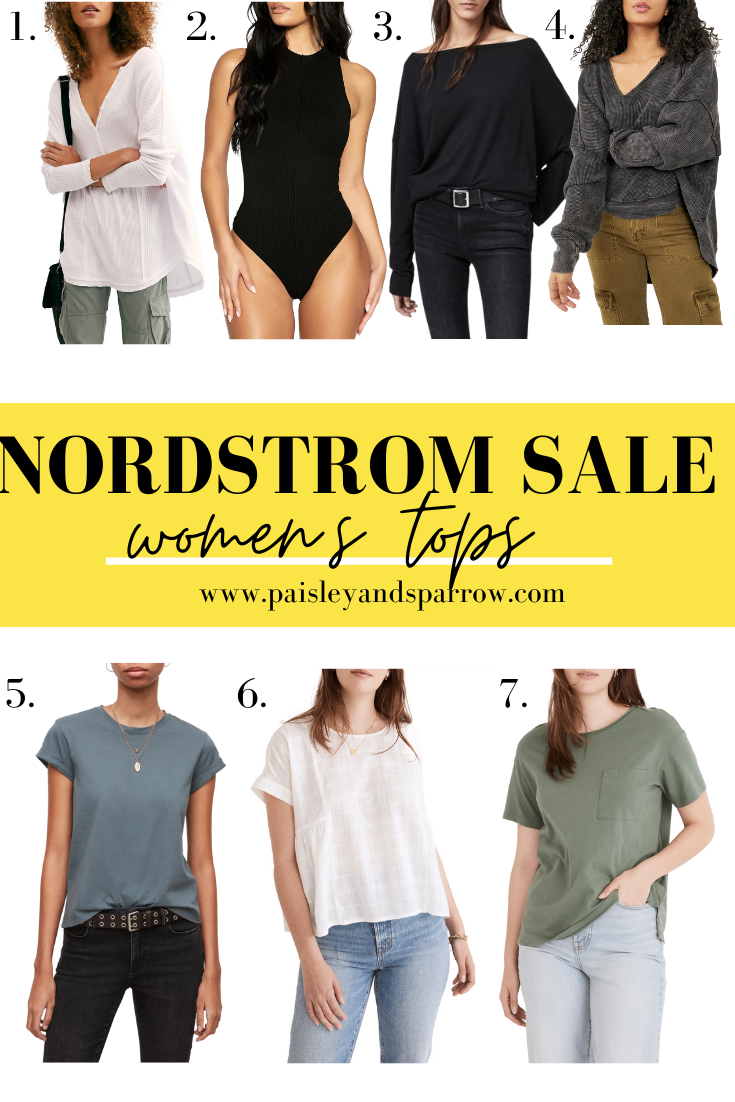 Looking for t-shirts, blouses, long sleeves and button ups? Here's the best staples and trendy items to check out!
---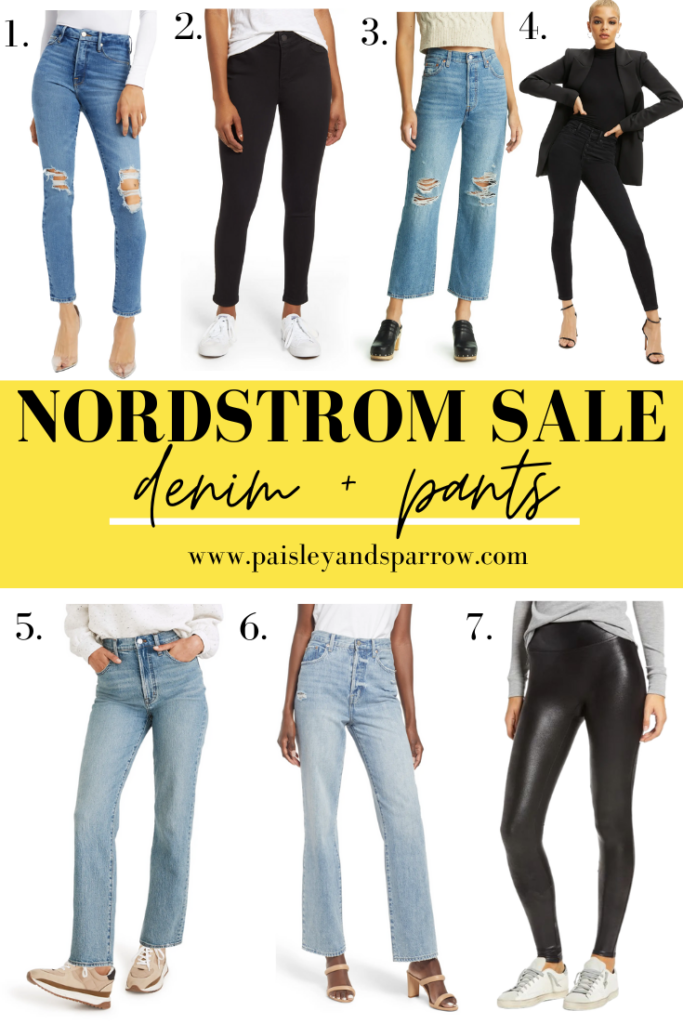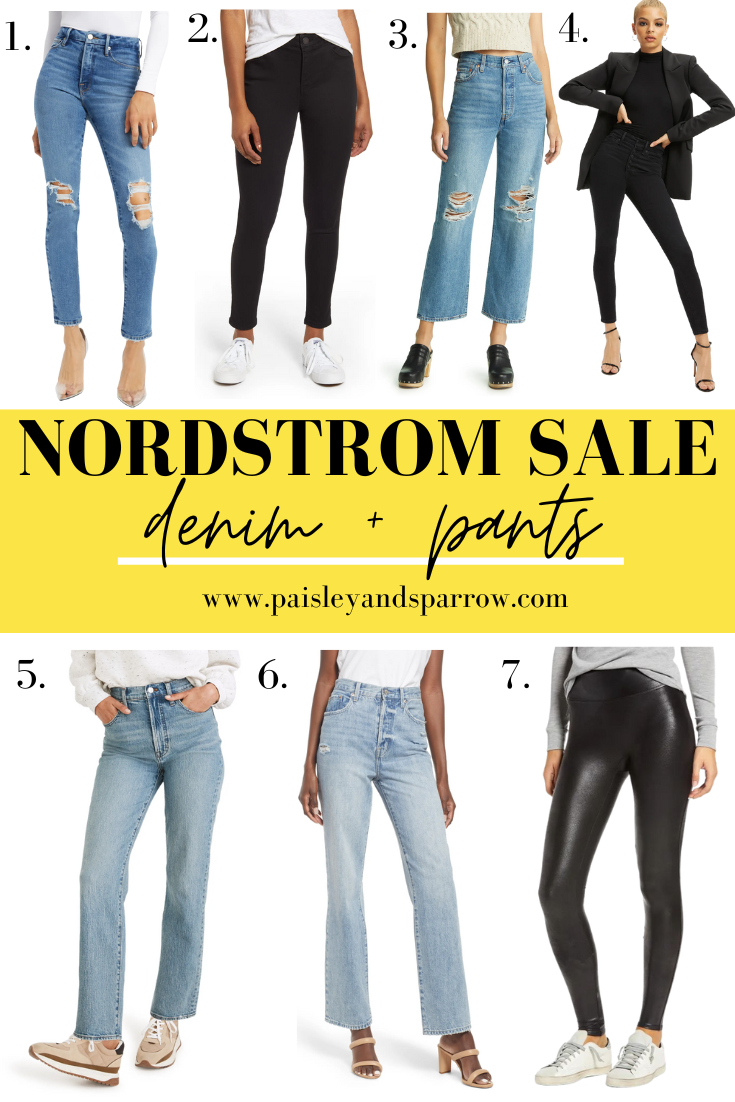 SPANX (which rarely goes on sale), Good American, and so much more. Now is the time to stock up on these staples in your closet.
---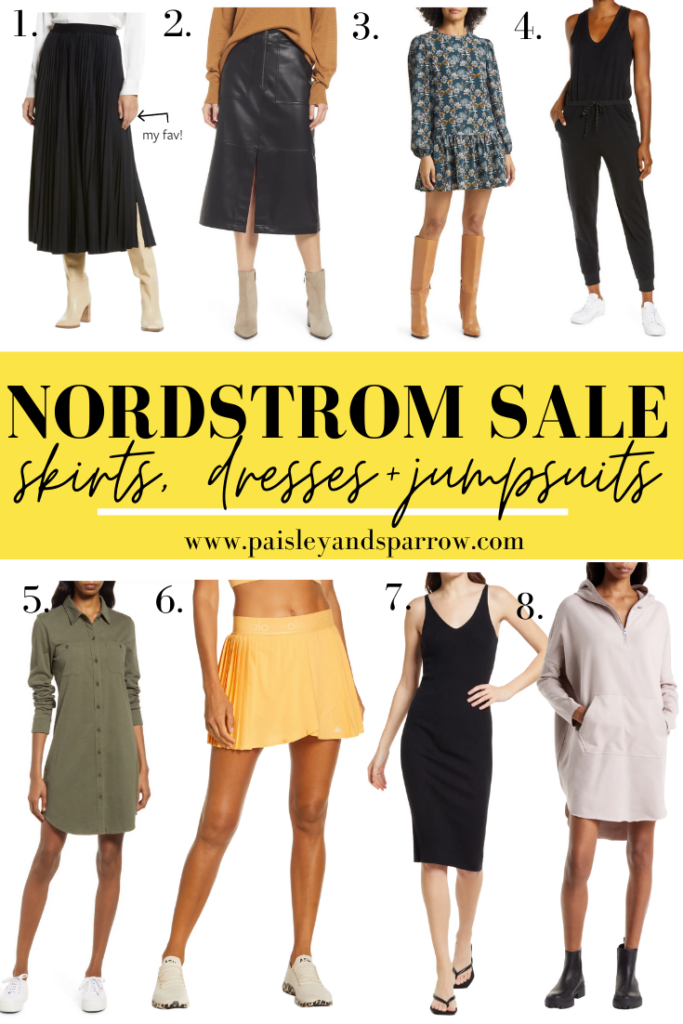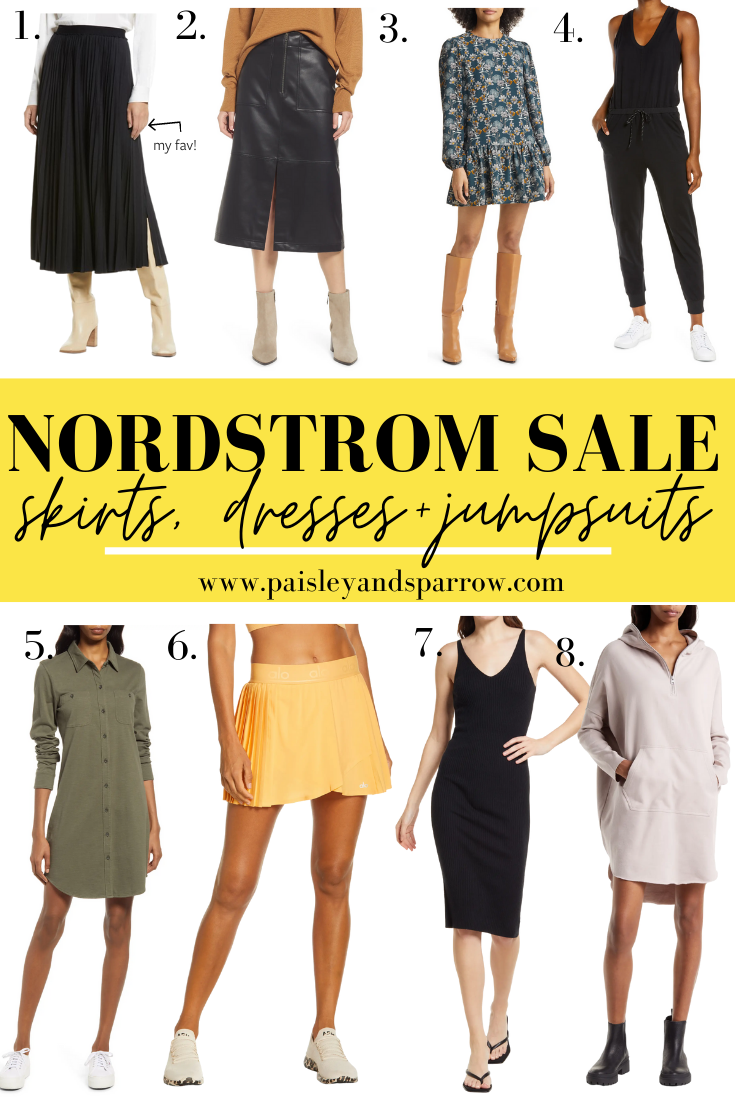 ---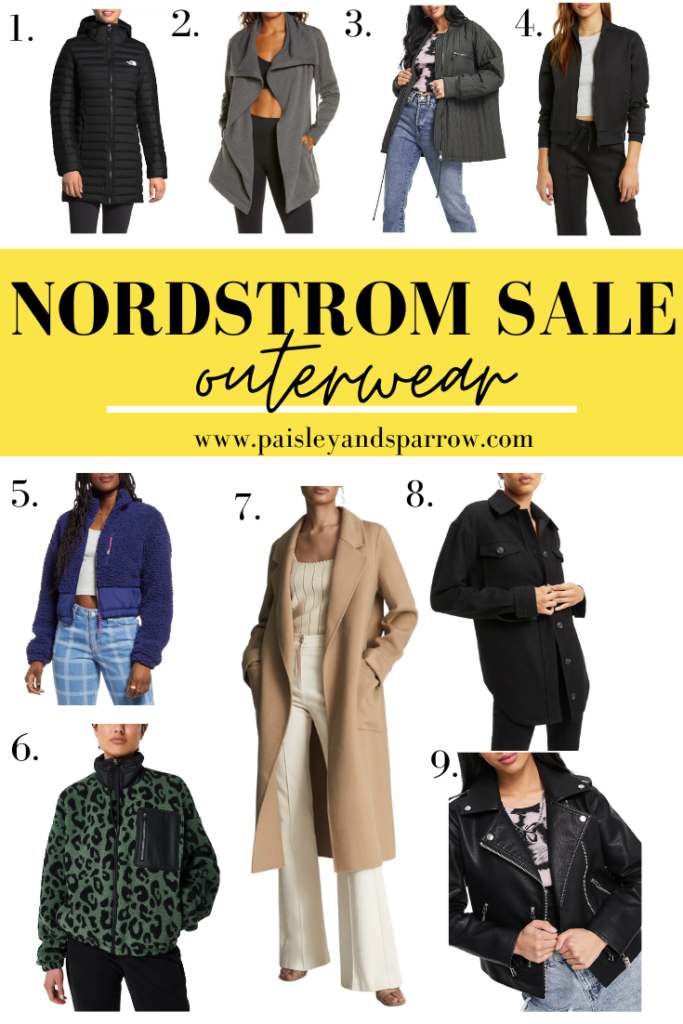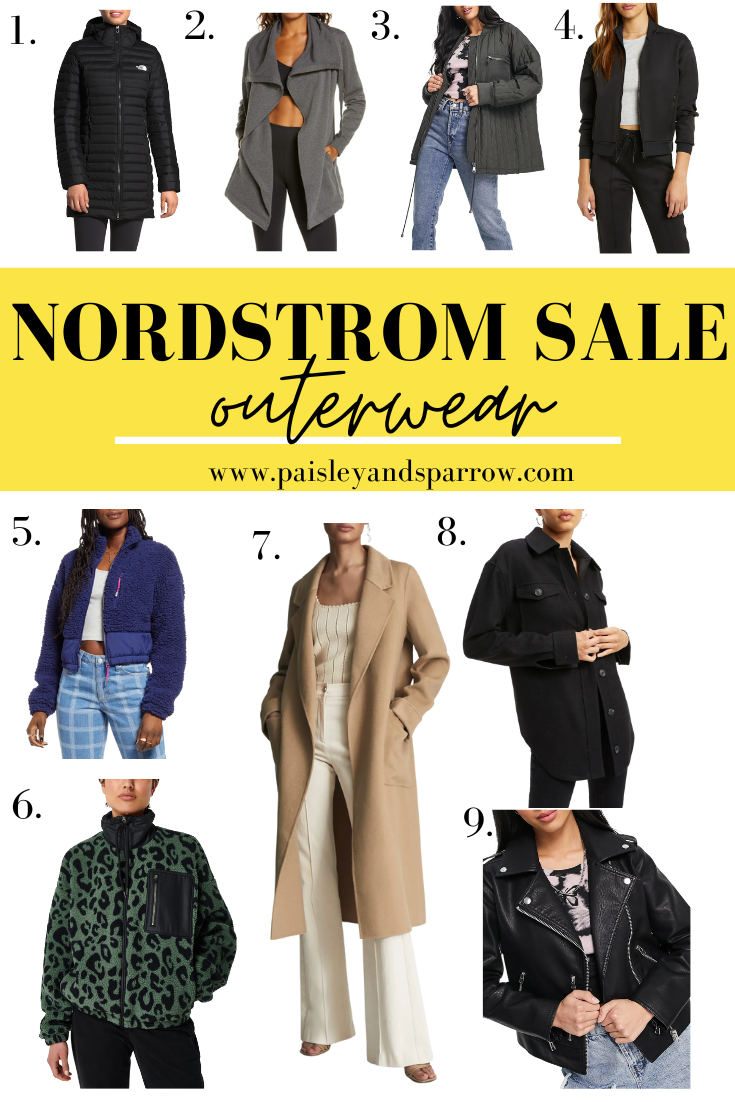 Do you need a new winter jacket? Or just a fun new fall coat to make the transition to cooler weather a bit more enjoyable. Whatever it is, there's tons of options when it comes to jackets and coats!
---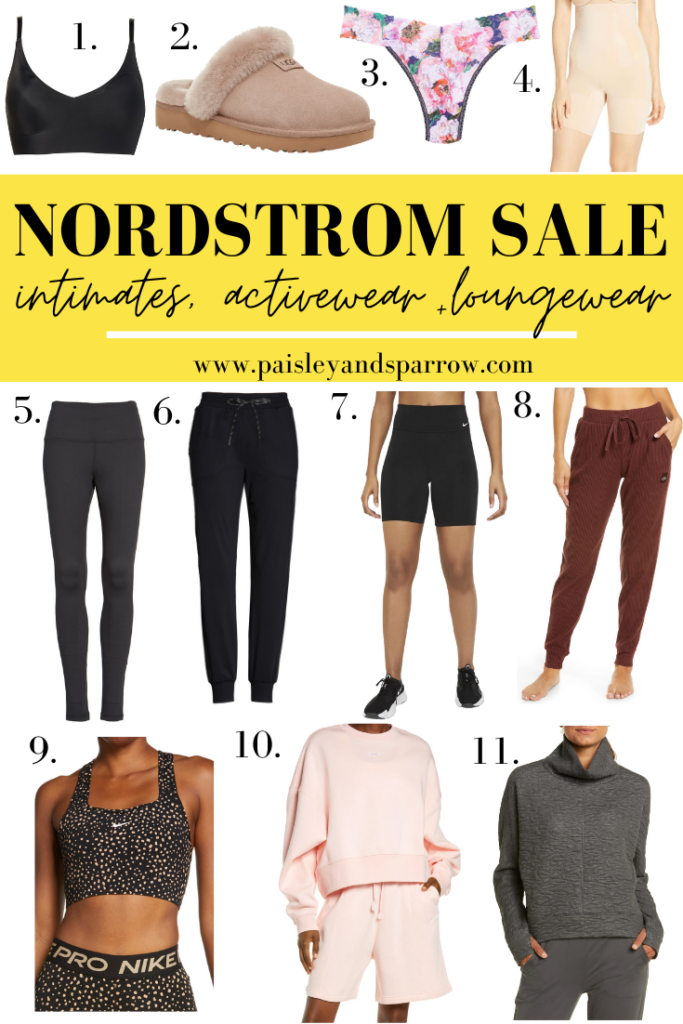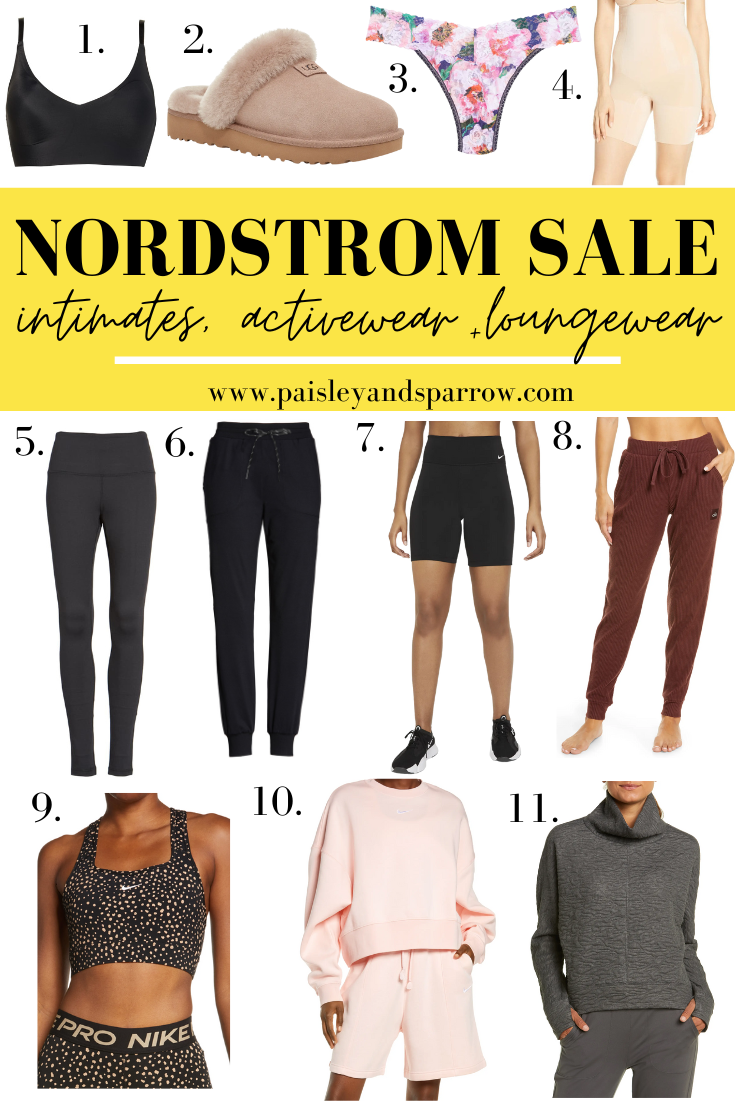 ---
---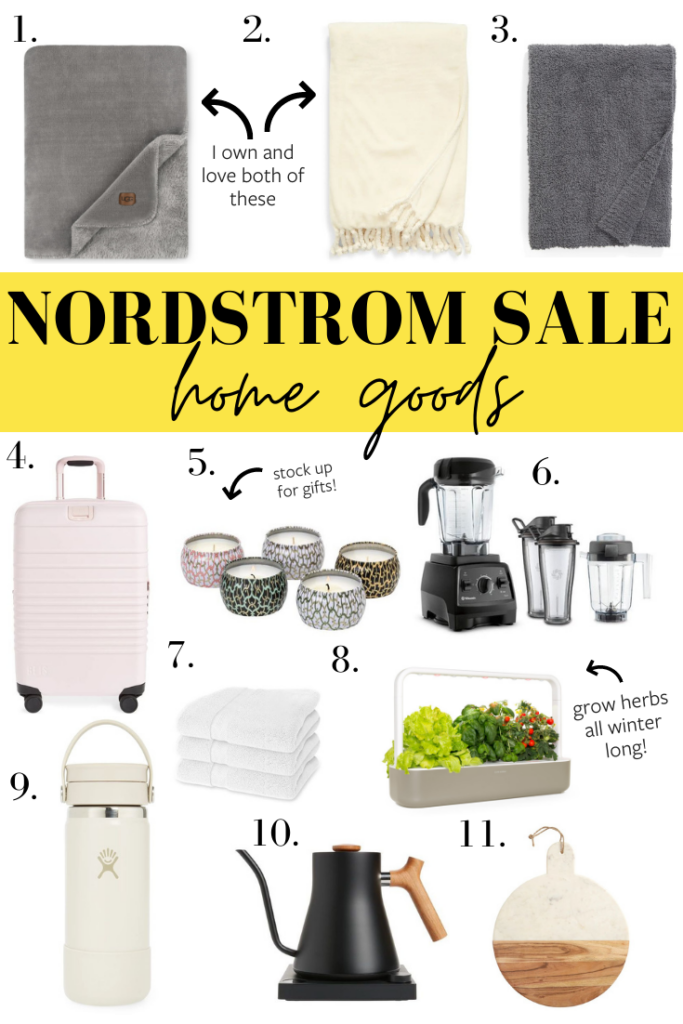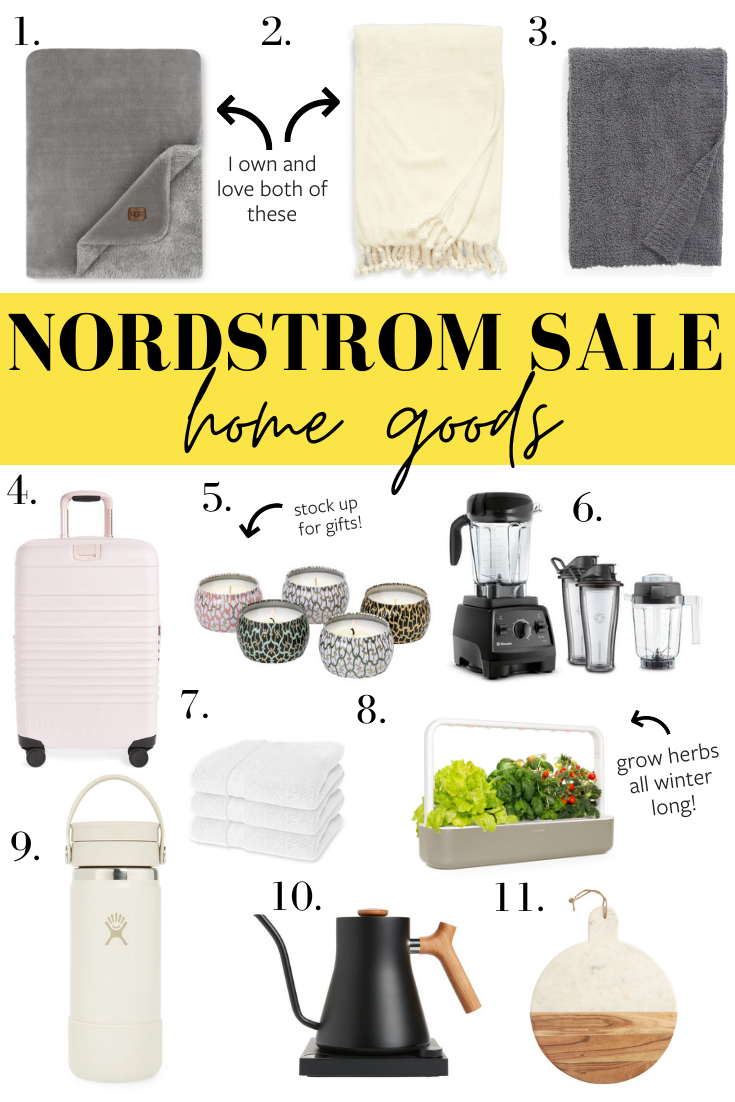 I love to stock up on blankets, candles and other gift items to prep me for the holiday season. There's always great finds on my favorite kitchen, decor and bath items!
---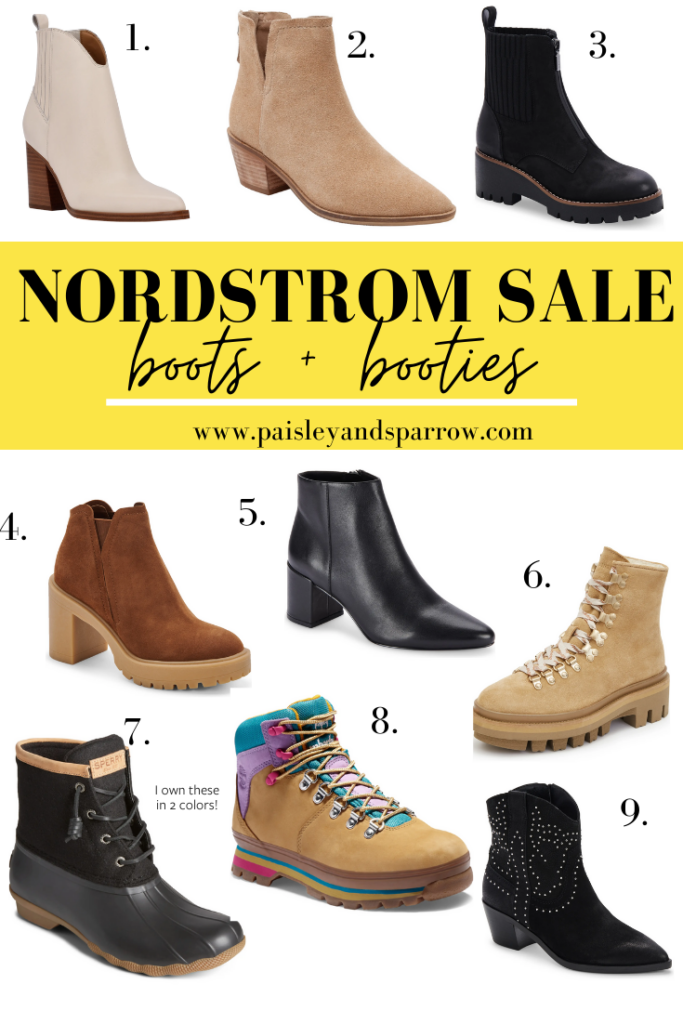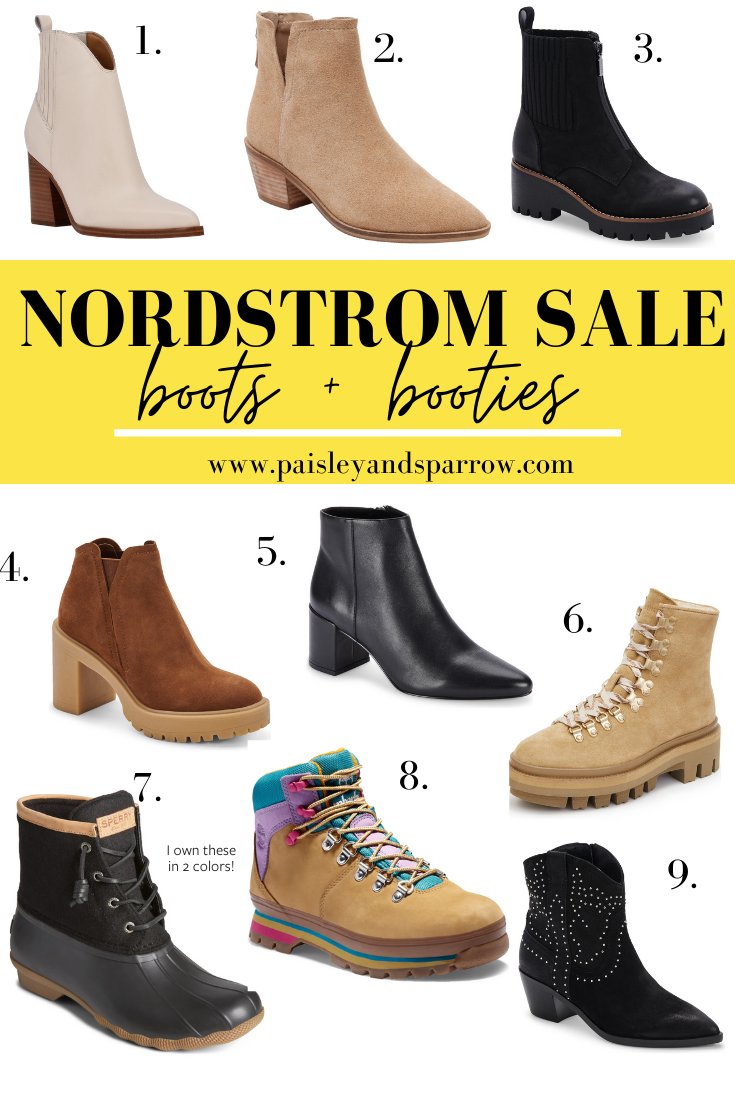 Women's Boots, Booties & Heels
If you don't get a pair of booties, you did the Nordstrom Anniversary Sale wrong. I kid, I kid, but between brands like Timberland, Blondo and Steve Madden, there's so many great options!
---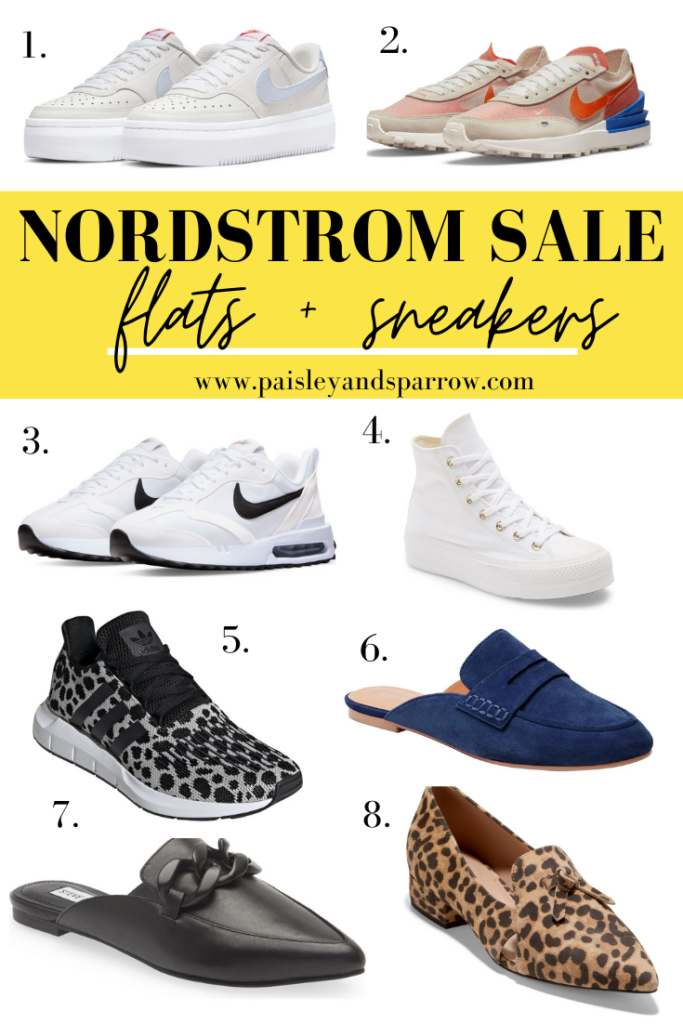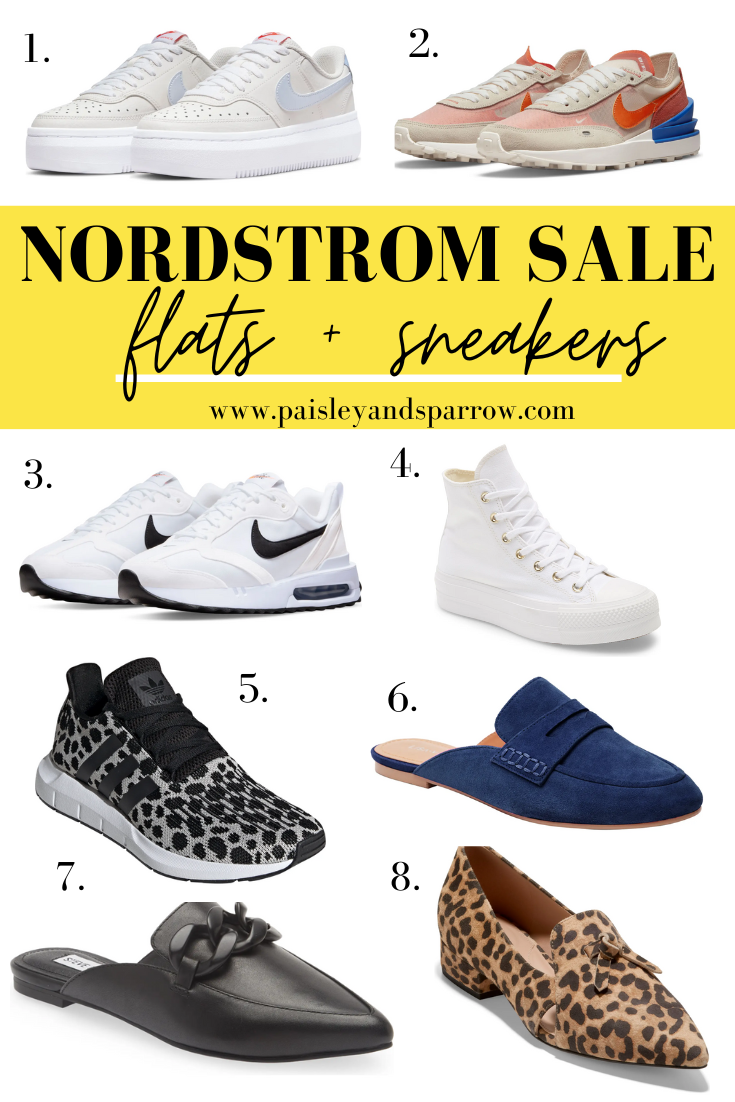 I always buy quite a few shoes during the Anniversary Sale because the deals are so great! And let's be real, how often do you see brands like Nike on sale?
---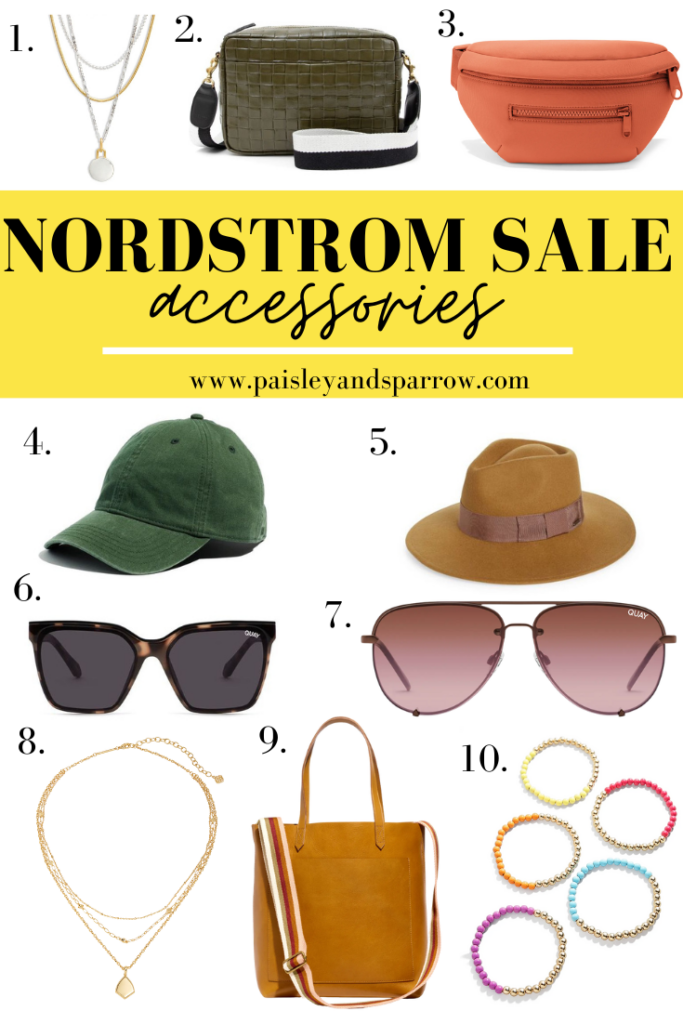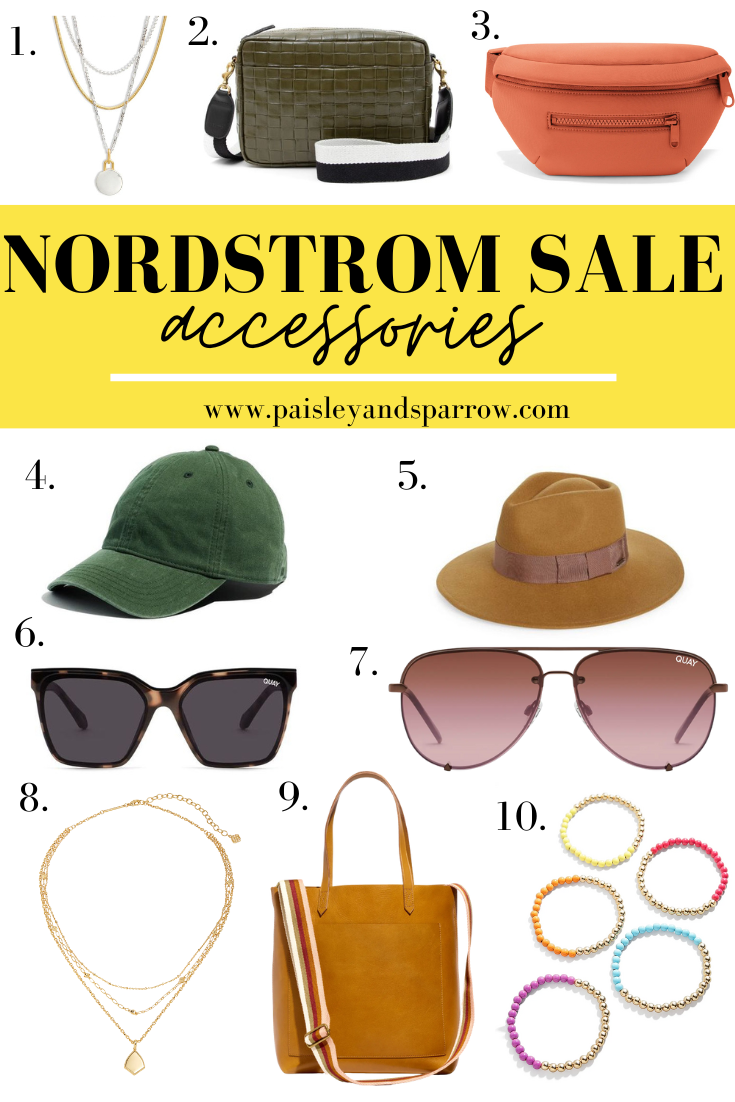 Hats, jewelry and bags, oh my! Here's some of the best accessories to choose from.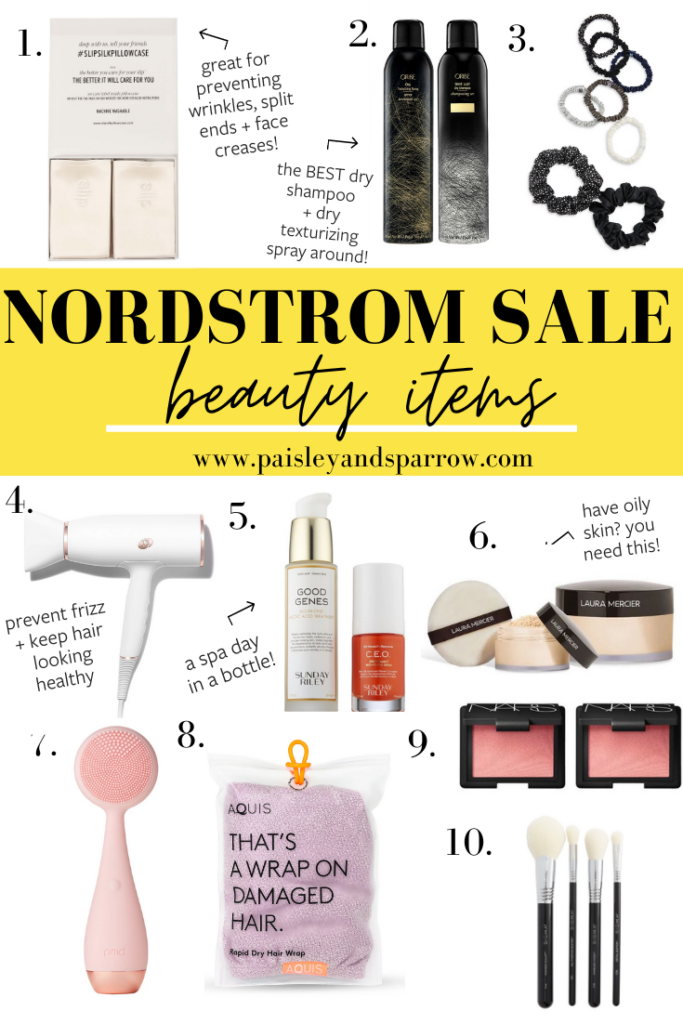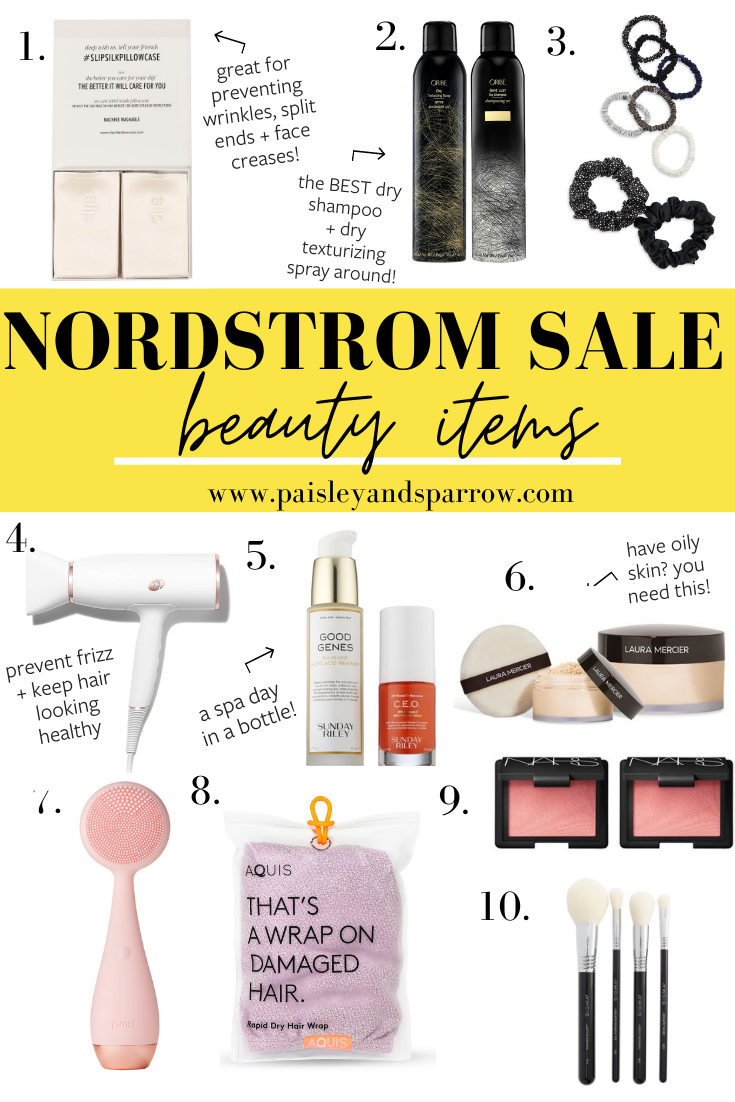 You can never go wrong with brands like T3, Oribe, Fresh, Slip, La Mer, Laura Mercier and Nars. Stock up and be glad you did throughout the year.
---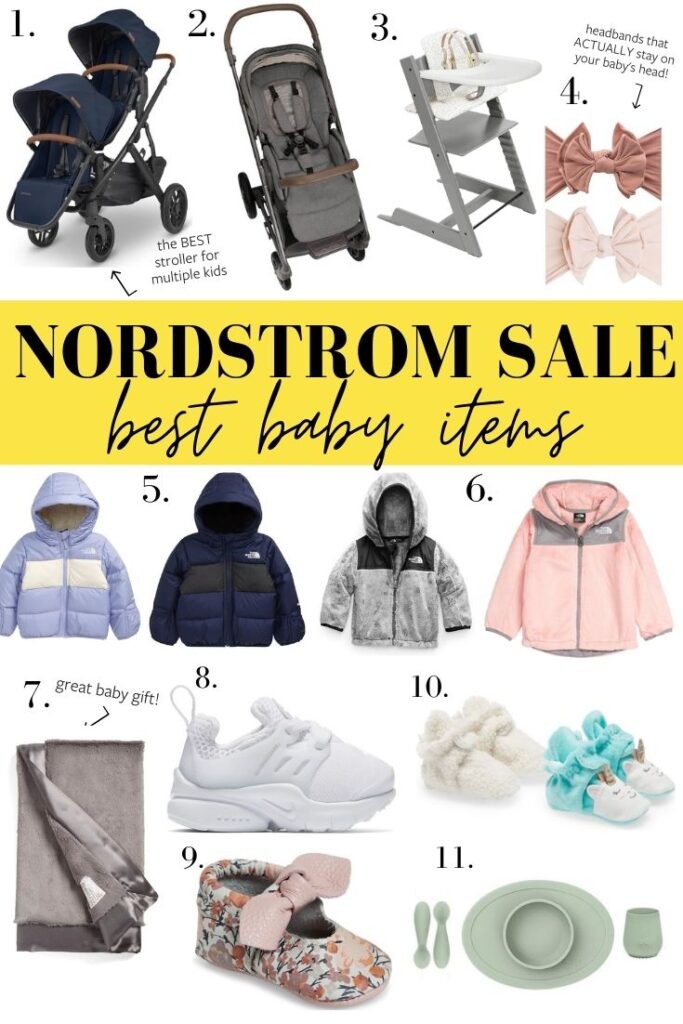 We all know baby items aren't cheap and the need is always there! From Uppababy strollers to highchairs and shoes, there's tons of great deals on baby items! Many of these baby products rarely go on sale.
---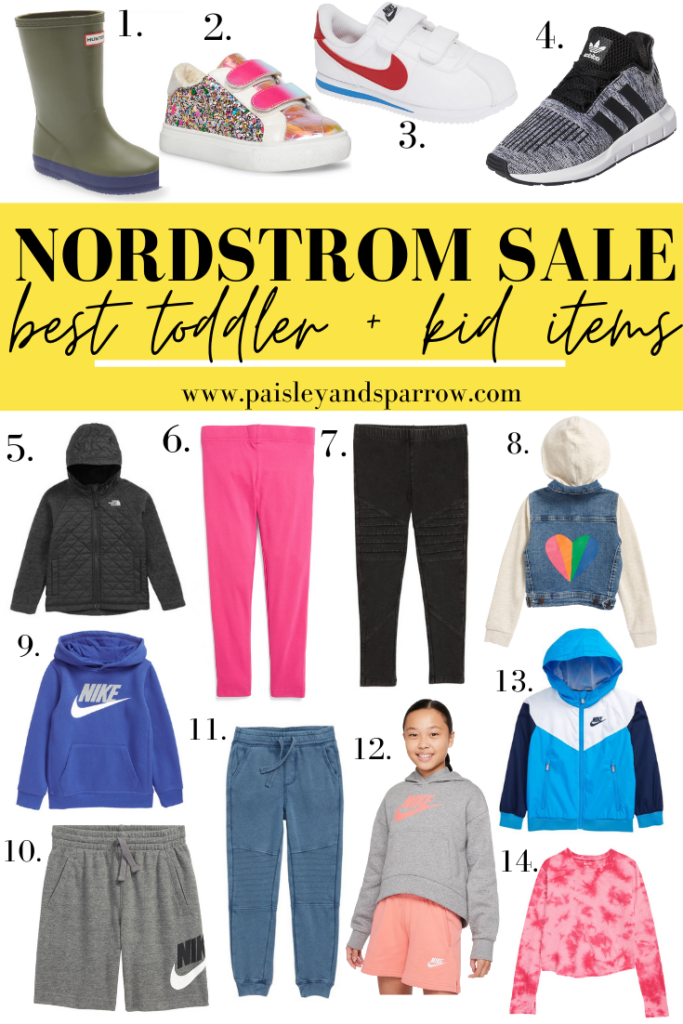 Like babies, toddlers and kids are always growing and needing new items! I always pick up some new clothes and outerwear for my kids during this time.