Is Chicwish legit? Are their clothes good quality?
You can't scroll Instagram, TikTok, or even Pinterest without seeing a blogger sharing a beautiful dress, skirt, or outfit from Chicwish. But are they as legit as everyone says they are?
As someone who has purchased Chicwish clothing for years (with my own money!), I can assure you that they are not only legit, but they have tons of beautiful clothing to choose from!
In fact, I shared one of their skirts on Instagram last year only to have tons of followers of mine proceed to purchase the skirt for family photos, weddings, and more!
To my surprise, Chicwish reached out to see if I would review their shop and their clothing so while yes, this blog post is sponsored, I only agreed since I have already spent my own money on their clothing and know that I love them. AND per usual, I'll share all the good and not so good about this brand so you know all there is to know!
Let's first chat a bit about Chicwish. If you're new to Chicwish, you're in for a treat! I've been buying their clothes for a few years now and love what they offer. They're an online shop that focuses on trendy clothing that's affordable.
They have everything from dresses and skirts to tops and coats and everything in between. They even have kids' clothes! I love being able to find "mommy and me" outfits for me and my daughter.
Their clothing style is vintage-inspired but also completely on-trend. They incorporate things like lace, tulle, and crochet into their apparel for a stunning final product. If you're a girly girl who loves feminine, modest fashion, you're going to love this shop!
What I Love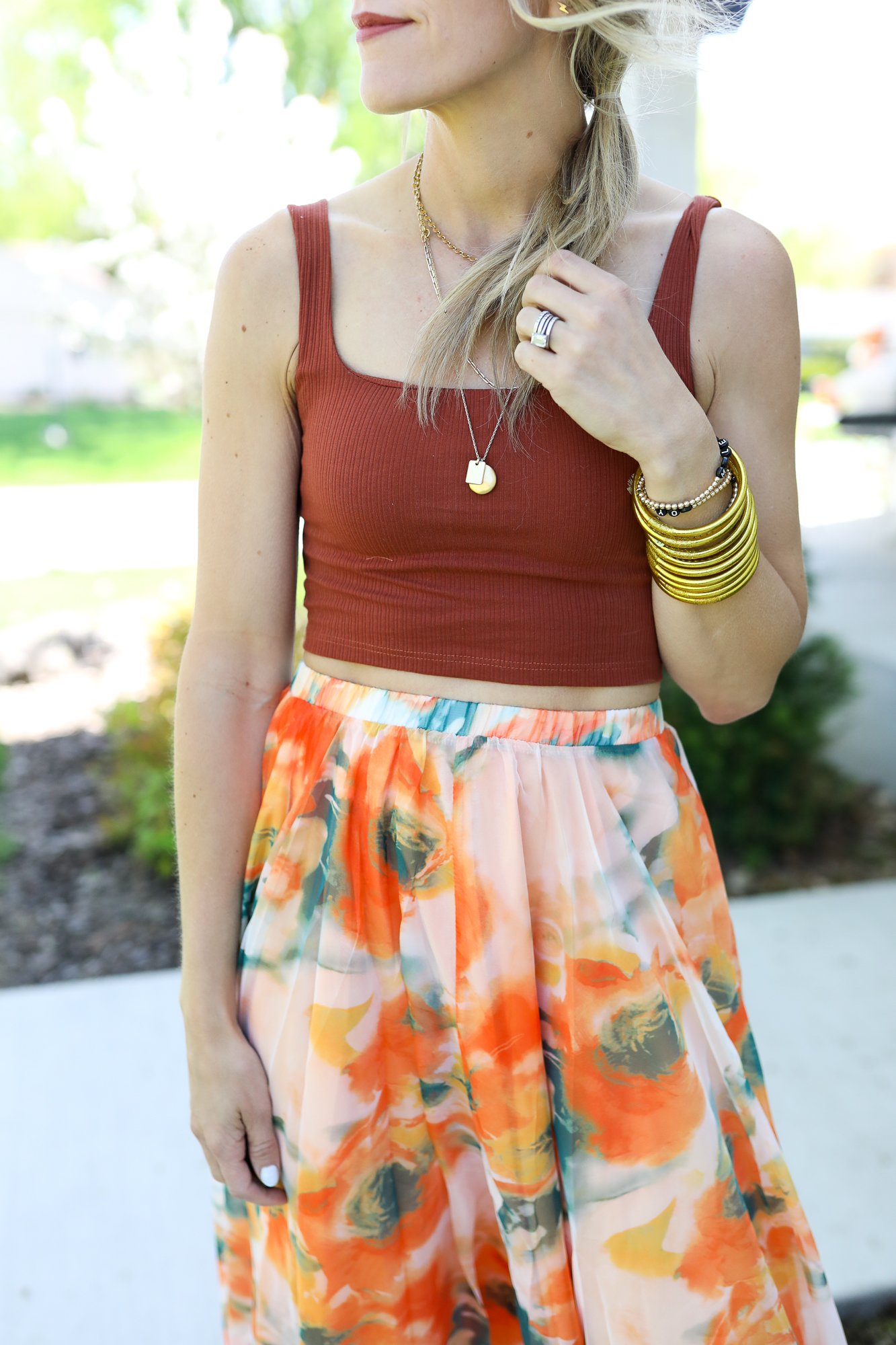 There's so much to love about Chicwish. Their clothing is constantly changing and there are tons of super cute options. They have some items that are staple pieces that will never go out of stock and they're also constantly adding new pieces to their shop.
They're also very reasonably priced! I love Chicwish for things like special occasion dresses or skirts (think bridal showers, weddings, etc.) where you don't necessarily want to spend a ton of money on something, but you want to look nice.
I picked up a beautiful skirt for a blogger event I was attending, and it was a hit! I loved it so much I have worn that skirt so many times, all year long (both summer and winter).
What is the quality of Chicwish clothing?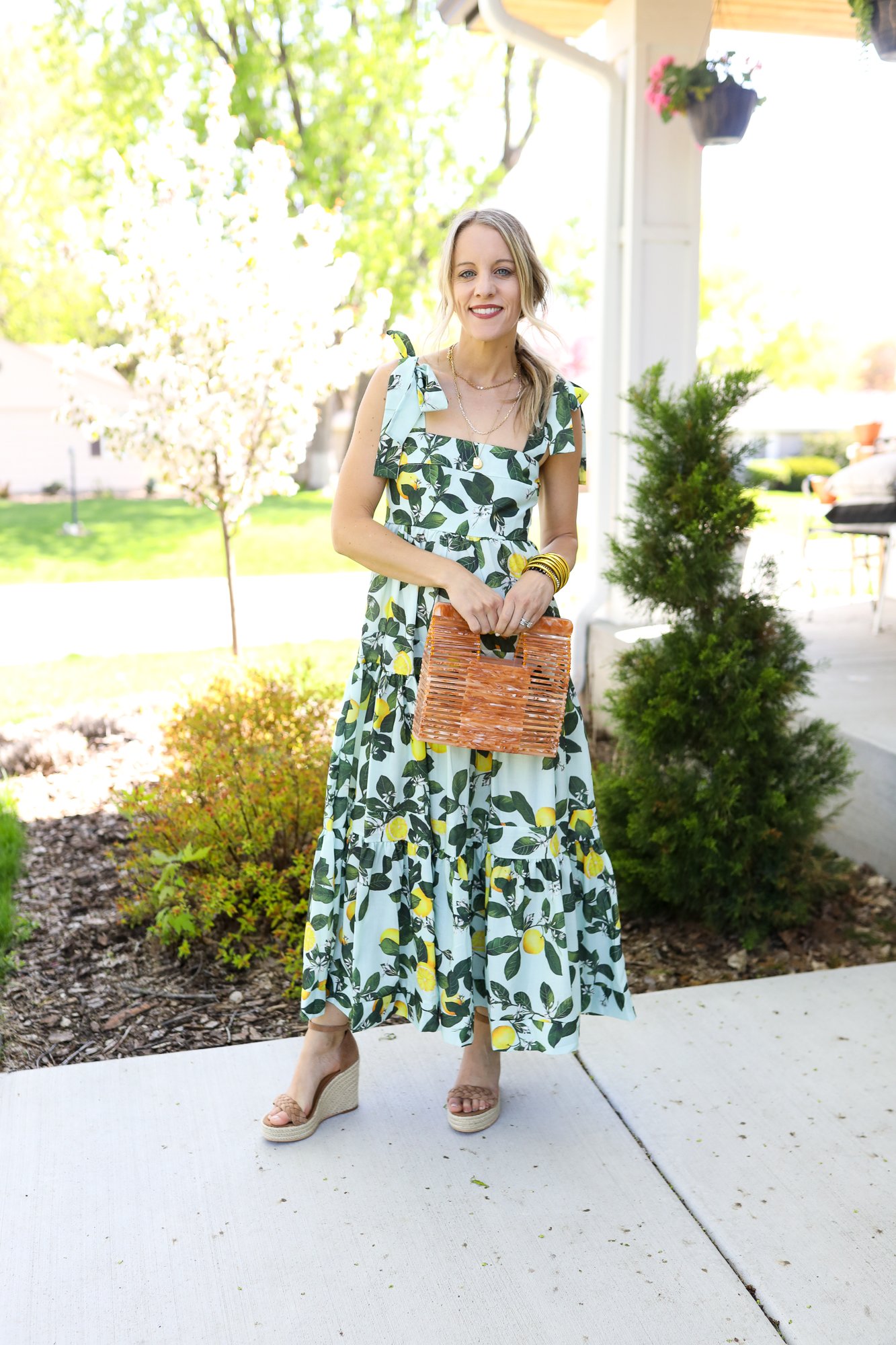 I've been so pleasantly surprised by the great quality of Chicwish clothing for the price. I've purchased everything from skirts to dresses to coats and the quality has all been great.
My husband (who has impeccable taste) complimented me on a coat I wore for a date night, thinking it cost much more than it did. That's a great testimony to the quality of the clothes!
Shipping Times
Shipping times are typically longer than you're probably used to. They're based in China and that's where they ship most of their products from. Because of that, you need to plan ahead before ordering since it will take a couple of weeks for it to arrive.
On average my orders took 2-4 weeks after ordering from them to be delivered. While this is fine if you don't have a deadline, it can be a bit long especially if you need to exchange it or if whatever you ordered didn't work out.
They do a great job of keeping you posted as to when the item has been shipped so you're able to track it.
Is Chicwish on Amazon?
Yes, Chicwish does sell on Amazon! I've previously ordered Chicwish items on Amazon and the shipping was incredibly fast like most Amazon orders are! There are definitely more products on their actual website but checking Amazon is a great option if you need something quickly.
Chicwish's return and exchange policy
You're able to return anything within 30 days from when you receive it as long as the tags are still on.
Your first return per order is free as long as you have a plastic bag to send it in. Pro tip – don't toss the bag it arrives in unless you're sure you're going to keep it. If you ship it back in a box they will charge you.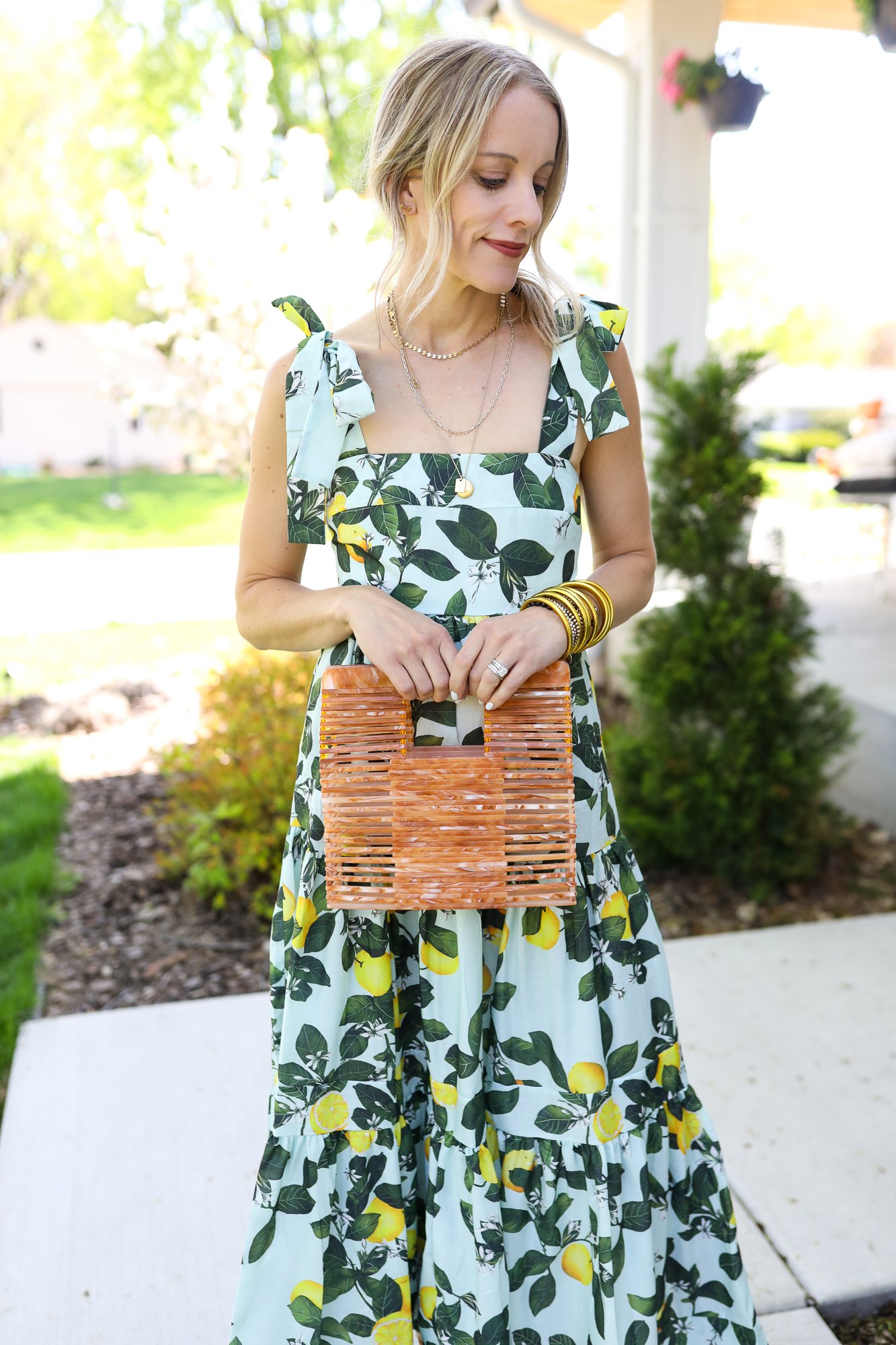 Returns are fairly simple – go online, find your order and submit your request for the items you want to return or exchange. You can either use their return label or mail it yourself from there.
I've returned a few things from Chicwish. Two bottoms were just too large for me and one blazer was the wrong item (I ordered a long sleeve blazer and they sent a ¾ length blazer).
The return part was super easy but to be honest I'm still waiting for my return to show up in my account. I've read that your points will automatically be adjusted in your account so you need to watch for that. I've been waiting for a few weeks and so far nothing. (I'll update this review once it's been approved).
A Few Things I've Ordered
Here's a look at a few of the items I've ordered from Chicwish!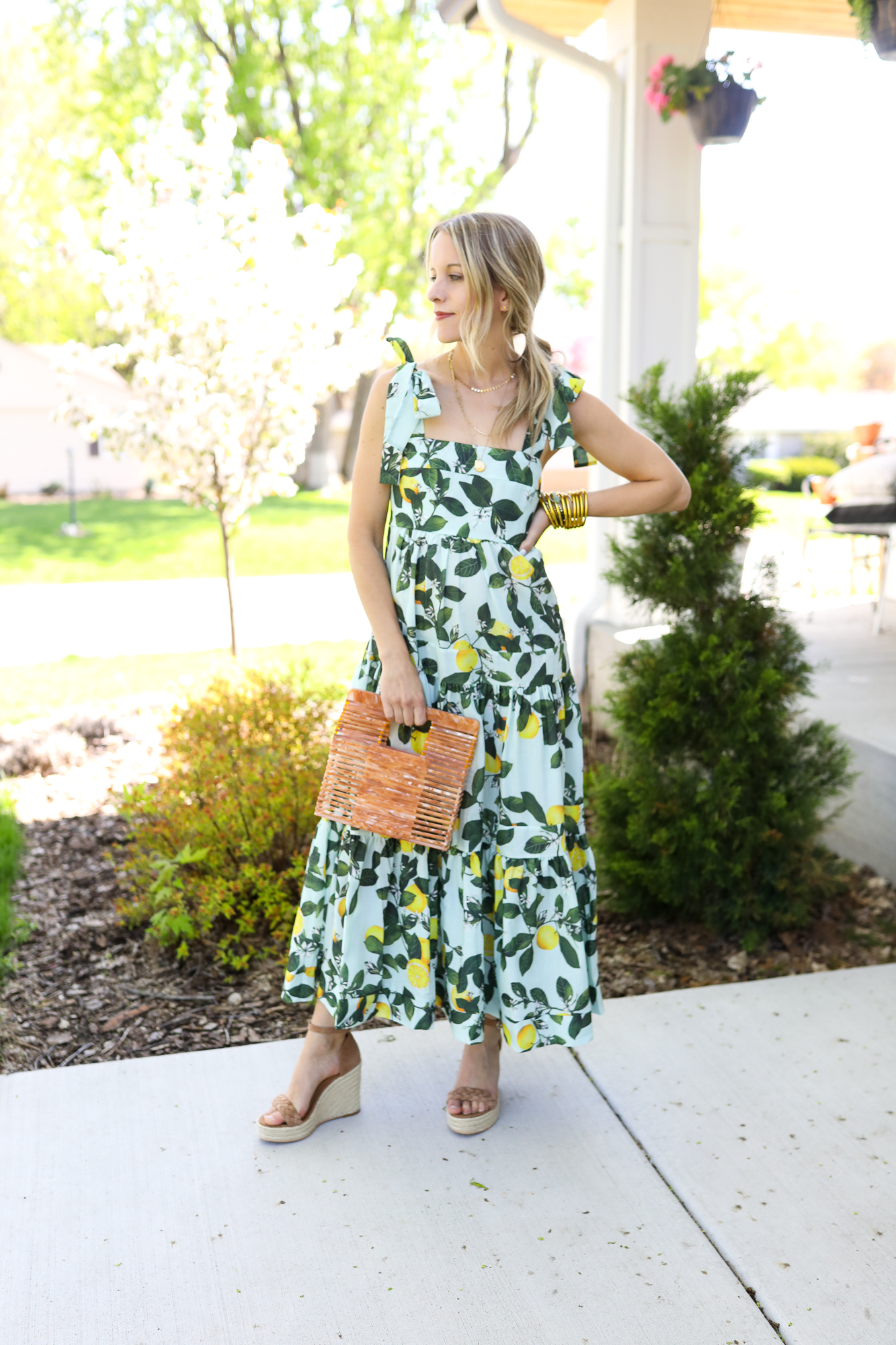 To be honest, I didn't think I would love this dress but I wanted to give it a try. When I put it on I was shocked at how beautiful it was! It's incredibly flattering l. This is one I'll be wearing all summer long.
I got an x-small and it fits TTS.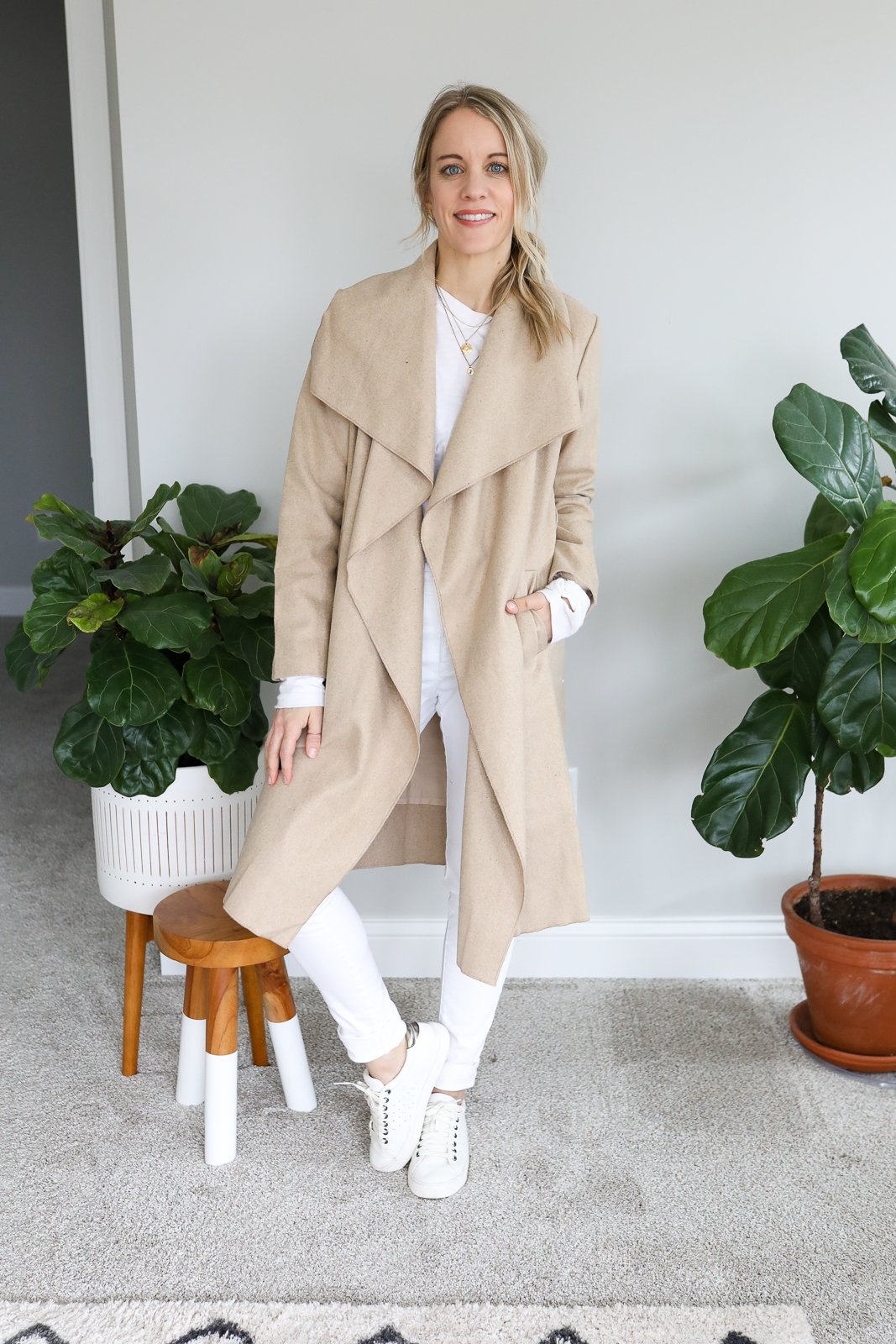 This is the coat I was referring to above that my husband loved! I wore this jacket all spring and anticipate wearing it a ton in the fall when the weather cools off a bit.
I bought an x-small and it fits perfectly.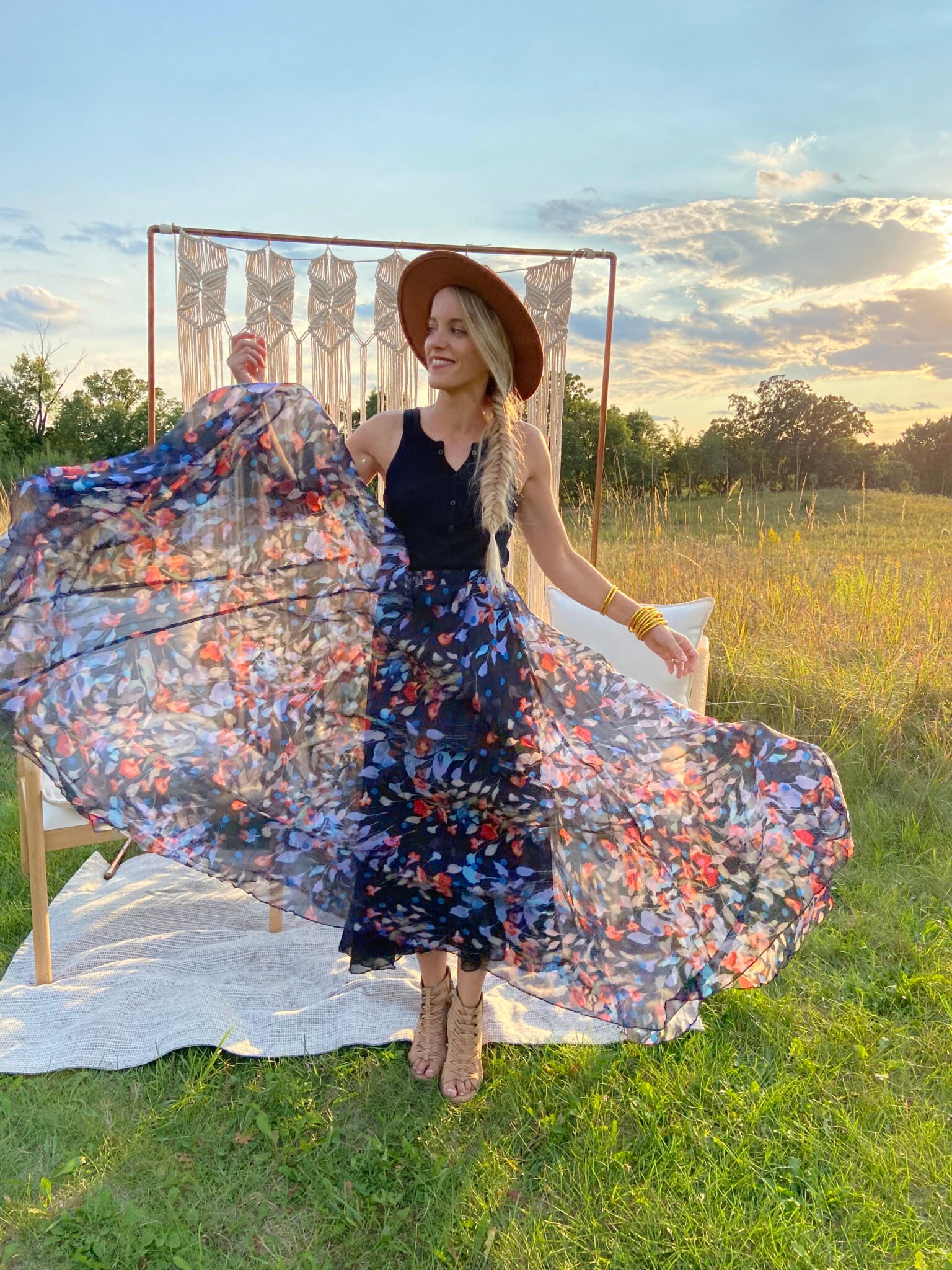 This is the skirt I was talking about earlier in this post! I bought it for a blogger event and proceeded to wear it ALL THE TIME. The sizing in this skirt is a little strange since it's only 3 sizes (x-small and small are one size, medium and large are one size, and x-large and xx-large are one size).
I have the x-small-small. It fits a bit long on me but when I wear heels it's perfect.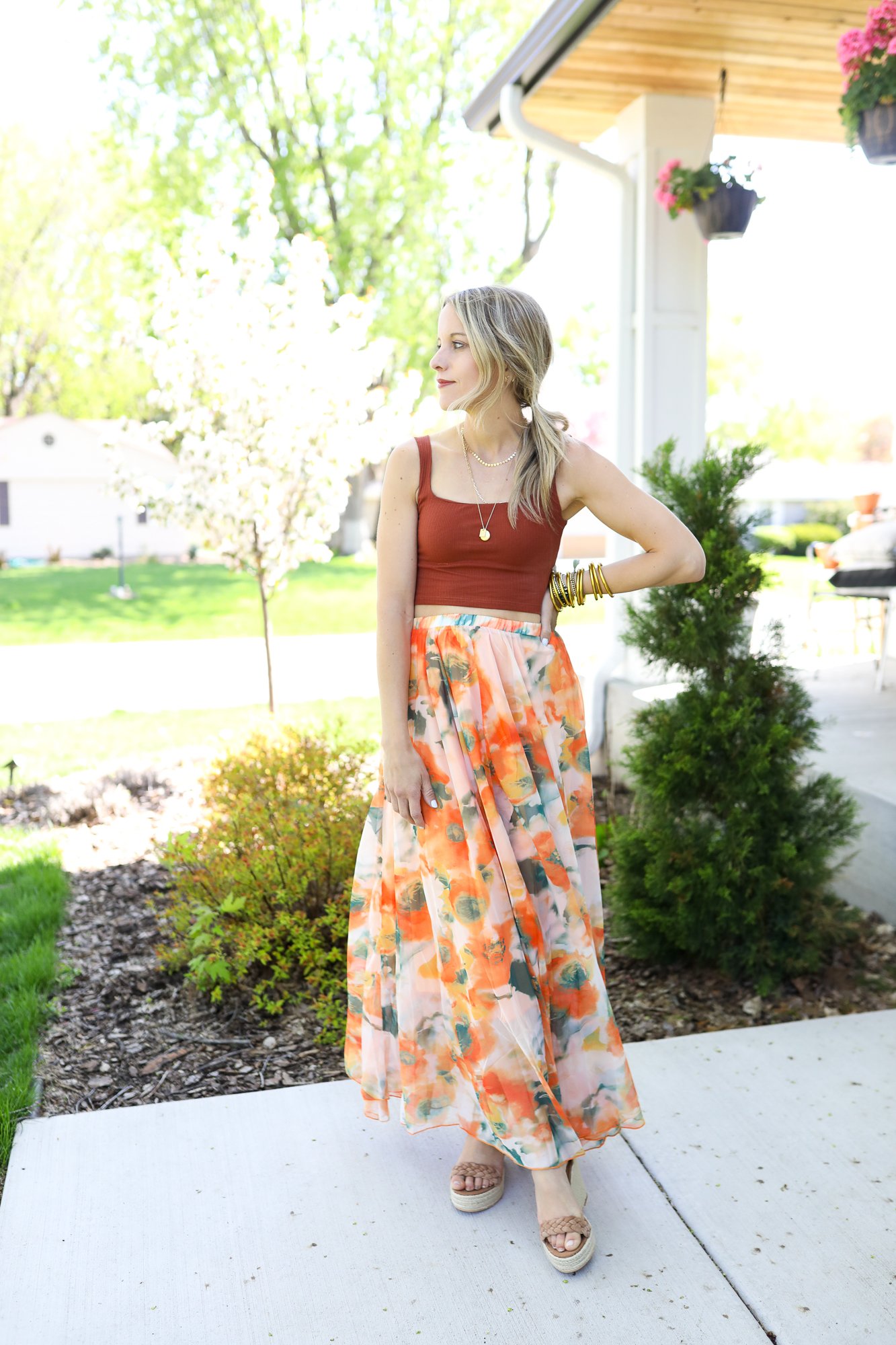 This is the exact same skirt as above but in a different color scheme! I loved that skirt so much I bought it twice. 😉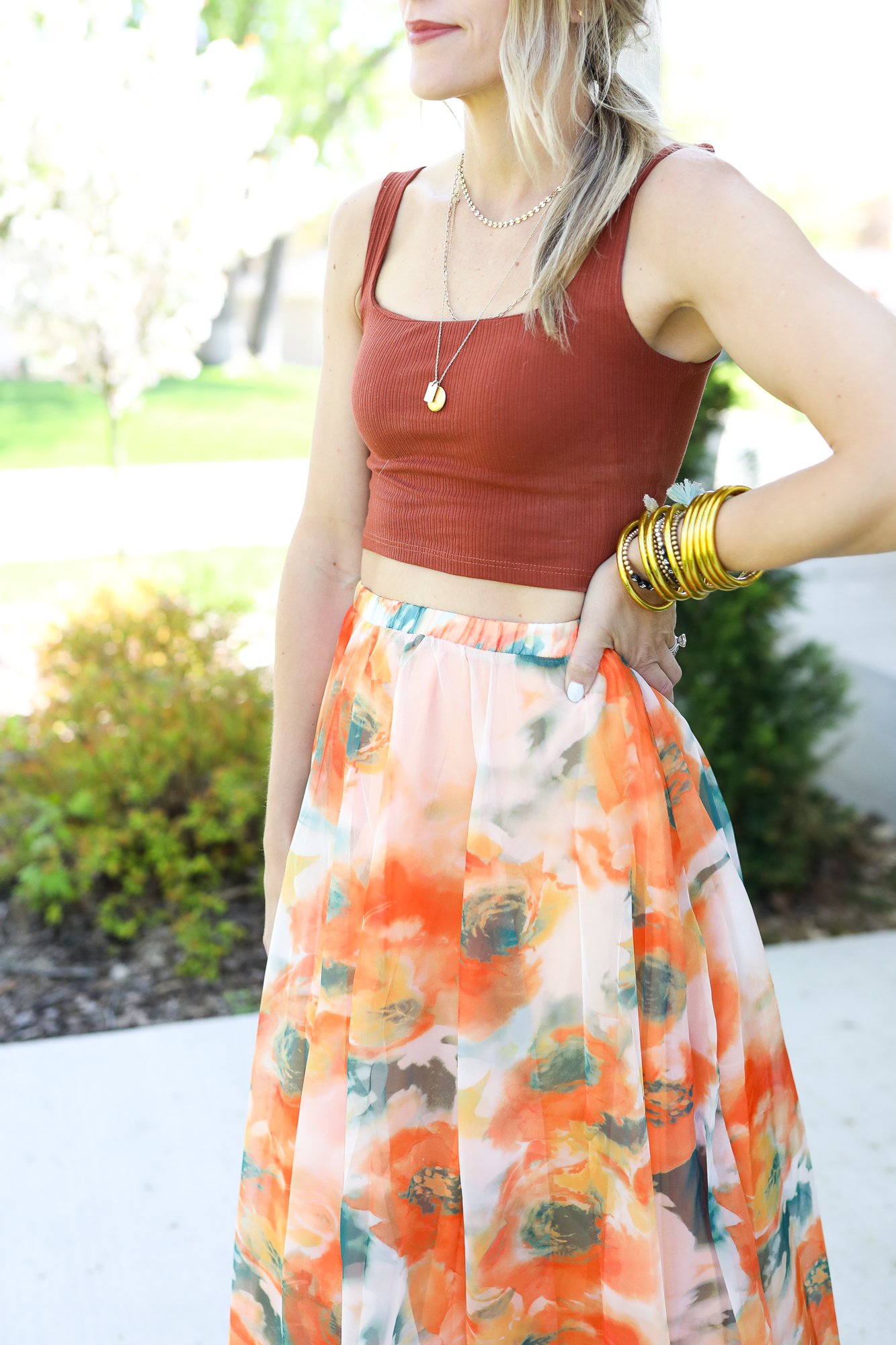 I'm not a huge crop top wearer but I wanted some for layering with high-waisted jeans and skirts. I picked up this one and love it! My only complaint is that the bra cups are sewn in and not removable.
I bought an x-small and it fits TTS. I actually bought this in white and black too
FAQ
Is Chicwish a legitimate site?
Yes, Chicwish is most definitely a legitimate site!
How long does it take to get a Chicwish order?
The Chicwish website states that it processes orders in 3-4 business days and then shipping will take 8-12 business days.
If you've ever wanted to try out Chicwish, do it! I've found some great items that I love from there.
You can also follow them on social: