We all know that your baby sleeps best in your arms (especially when it's most inconvenient!), but snuggled in cozy pajamas is a close second!
Your baby deserves to be dressed in soft, safe, and comfortable jammies that make them feel warm and snug. And even with pajamas, you have a wide array of styles, materials, designs, and patterns to choose from.
If you've been on the hunt for the snuggliest, most comfortable pajamas to help your baby sleep (which means, you can get a good night's sleep too), these are my favorite pajamas for you to consider!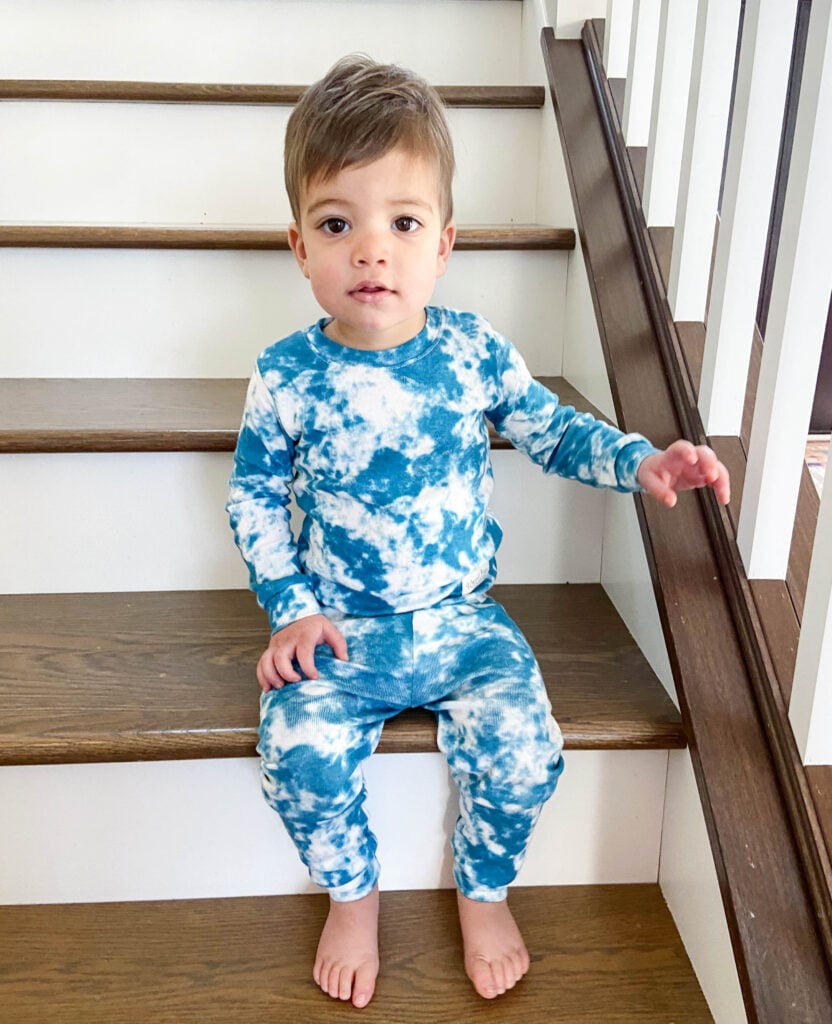 Things to Consider When Buying Baby Pajamas
When you're choosing the perfect pajamas for your kid, there are a few key things you need to take into account.
Diaper changes
Easy access to your baby's diaper — especially in the middle of the night — is a major factor you must consider. You need to be able to easily open and close the pajama bottoms for fast diaper changes and not have to fumble around at 3 a.m. while your baby is waking up the whole house.
Thankfully, baby pajamas are available in various styles such as pajamas with zippers and buttons, two-piece sets, and gowns that offer the easiest access to diapers. Many parents have strong opinions on zippers vs. snap closures, so ask your friends, but then consider your own preferences.
Zippers are easier to manage in the dark, but you have to be careful not to zip a chunky thigh on accident!
Material
Your baby's sensitive skin means the fabric of their pajamas has a major impact on their comfort. You want your kid's pajamas to be made of soft, comfortable, and breathable fabric.
Avoid anything with too much embroidery or patchwork as it may be itchy or irritating. Look for materials like cotton, bamboo, or fleece for the coziest experience.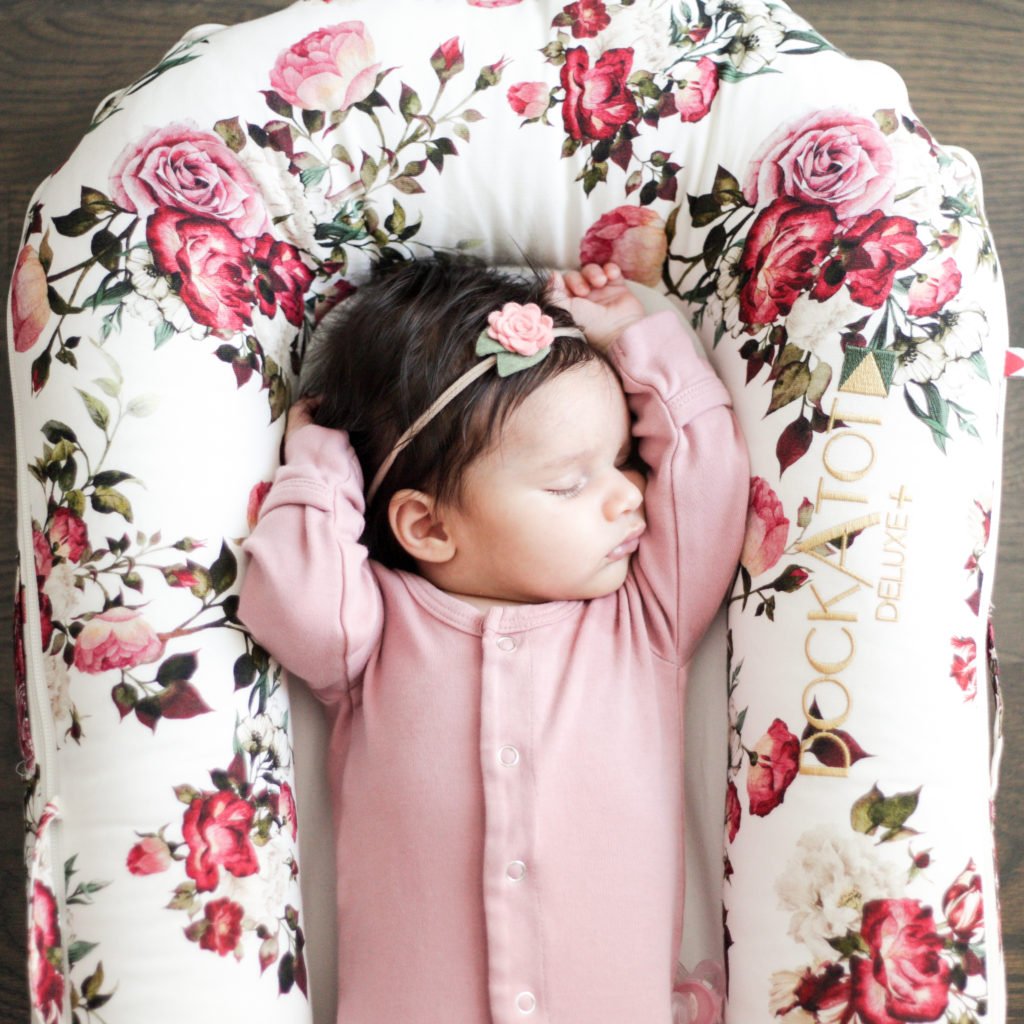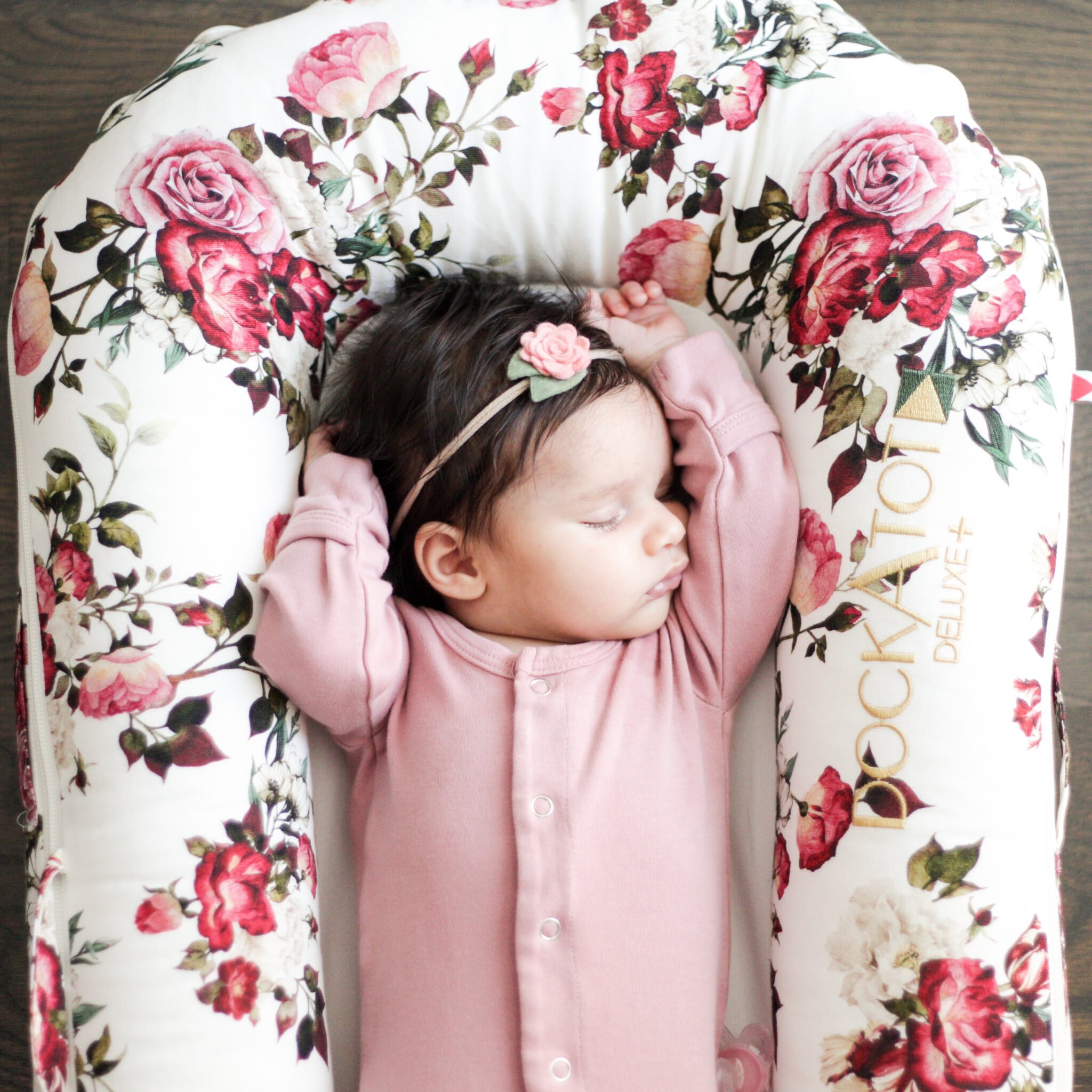 Safety
Safety is of course the most important thing to consider (as is the case for most of your parenting decisions). The main things to consider in terms of safety are suffocation hazards and flammability.
Avoid children's sleepwear that is too loose or has a hood. Don't dress your baby in pajamas that can ride up to your baby's face (which is why many moms save two-piece pajamas for when babies are a little older).
The flammable warnings on pajamas can be scary, but don't let them freak you out. Most pajamas now are flame retardant-free because those chemicals can be harmful. Instead, they fit snugly to make them more flame resistant.
Season
The right baby pajamas will also depend on your climate and the season. If you live in a colder climate, you can choose warmer fabrics like fleece or thick cotton for the winter months.
For those in hot climates, you have the tricky task of keeping your baby cozy but not overheated. You'll want lighter weight cotton and breathable material.
21 Best Pajamas for Your Baby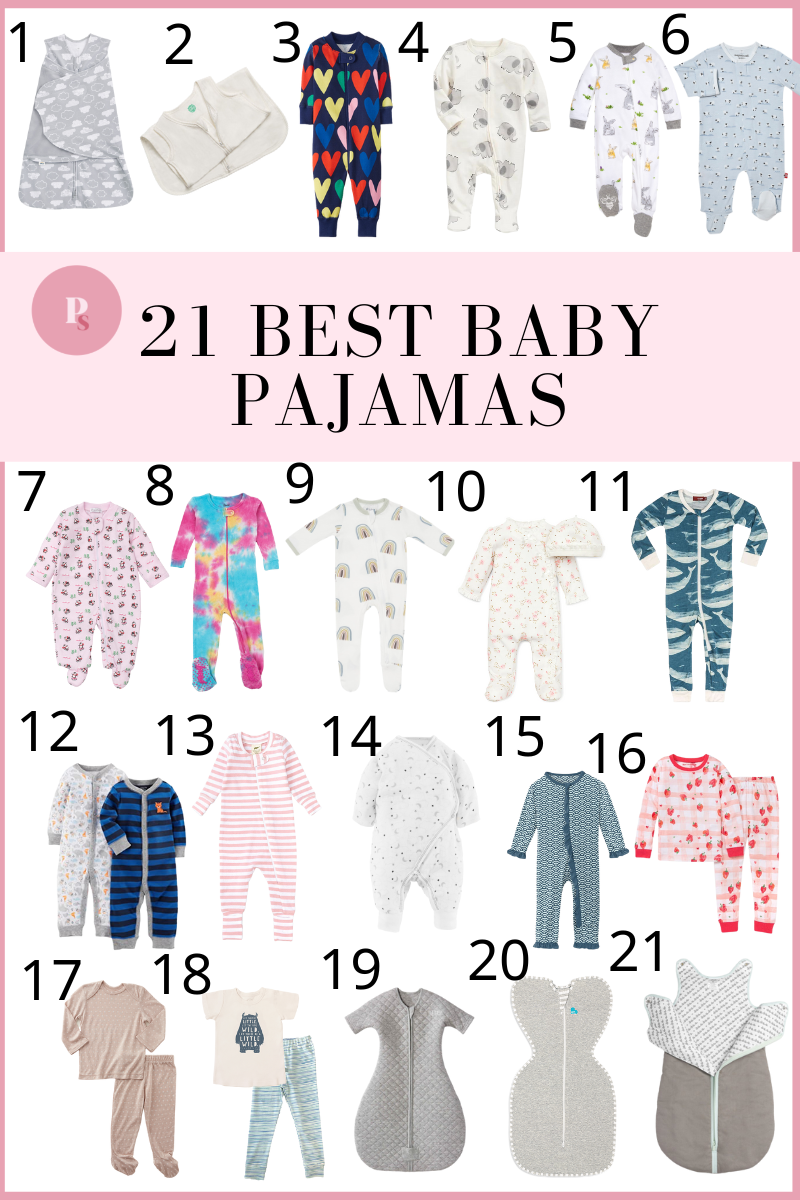 This post contains affiliate links.
Newborn
Let's start with pajamas for your newborn!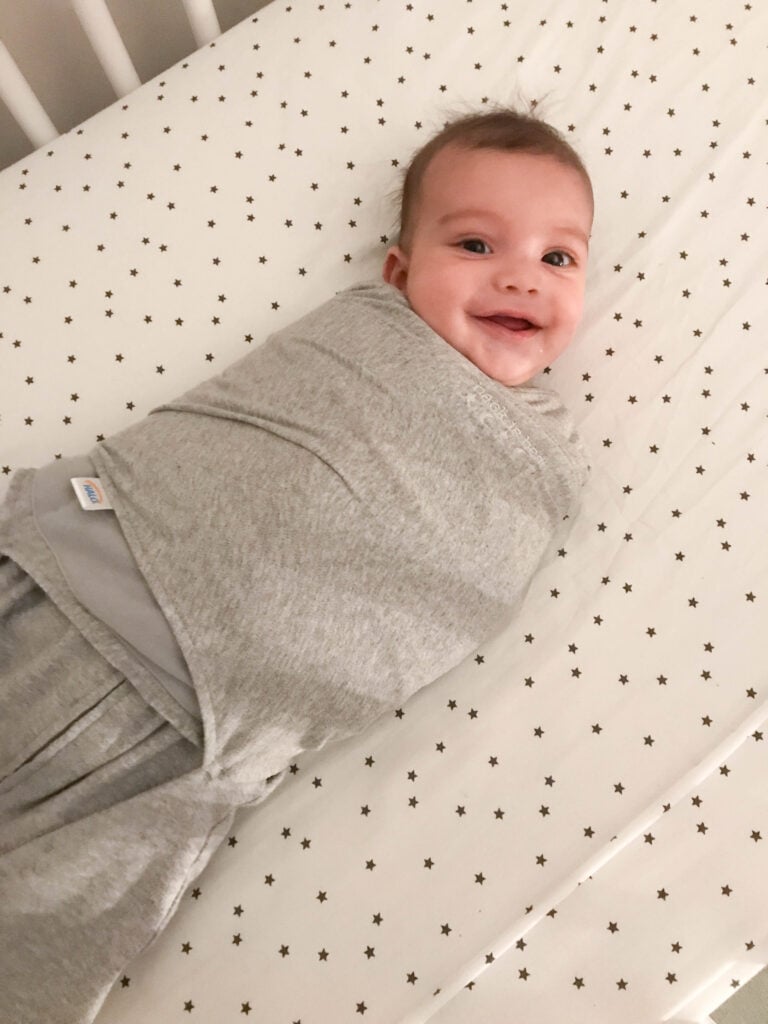 Babies love being swaddled, and this SleepSack by HALO is perfect to tuck your newborn baby in. You can use this swaddle in three ways — hands-to-face, with both arms in, and with one or both arms out.
It also features a convenient zipper at the bottom so you can easily change your baby's diaper while keeping them snug.
I personally used this swaddle with all of my babies as you can see in the photo!
(Want to know more about HALO? Check out my review on their SleepSack here or on their bassinest on this post!)
This super comfortable wearable blanket will offer the snuggest sleep to your baby. Ensuring sleep safety, this outfit adheres to AAP-recommended safe sleep and is just right for 3-to-6-month-old babies.
The full-length long zipper also allows for easy diaper changes.
If you've been researching kids pajamas, you know Hanna Andersson pajamas are an absolute favorite.
These super comfortable and adorable pajamas are made of high-quality organic cotton. They are very versatile, non-footed, and come with ready-to-grow cuffs that are perfect for growing babies. These pajamas have smooth flatlock seams and a neck-to-knee zipper offering easy closure.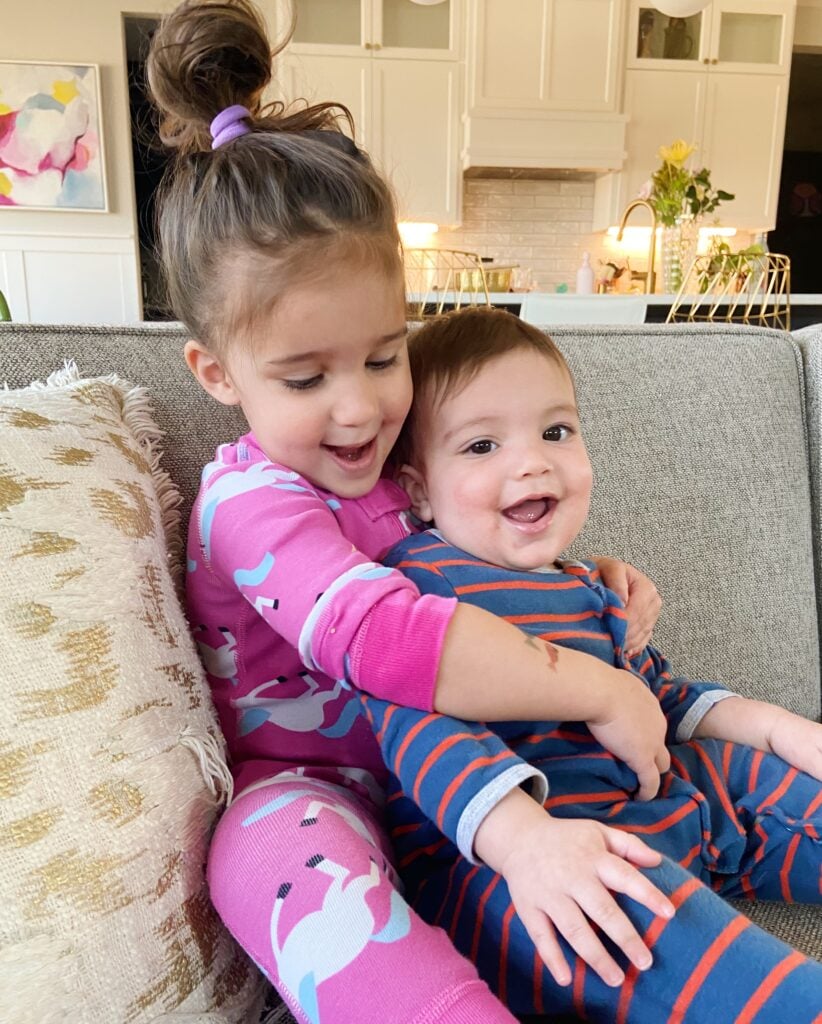 Made of soft-washed rib-knit cotton, these adorable pajamas are lightweight 100 percent cotton yet warm and snug. Each sleeve has fold-over mittens to help keep your baby's hands warm and protected.
The pajamas also sport a full-length zipper running along the left inseam, making it incredibly easy to put them on.
The precious jammies by Burt's Bees Baby are as adorable as they are safe and comfortable. With a diagonal zip front, they allow for easy diaper changes. They also have an interior zipper guard to protect your baby's delicate skin.
Made of 100% organic, GOTS certified cotton, these pajamas are ultra-comfy! These are another pajama we used with all of our kids – I loved them!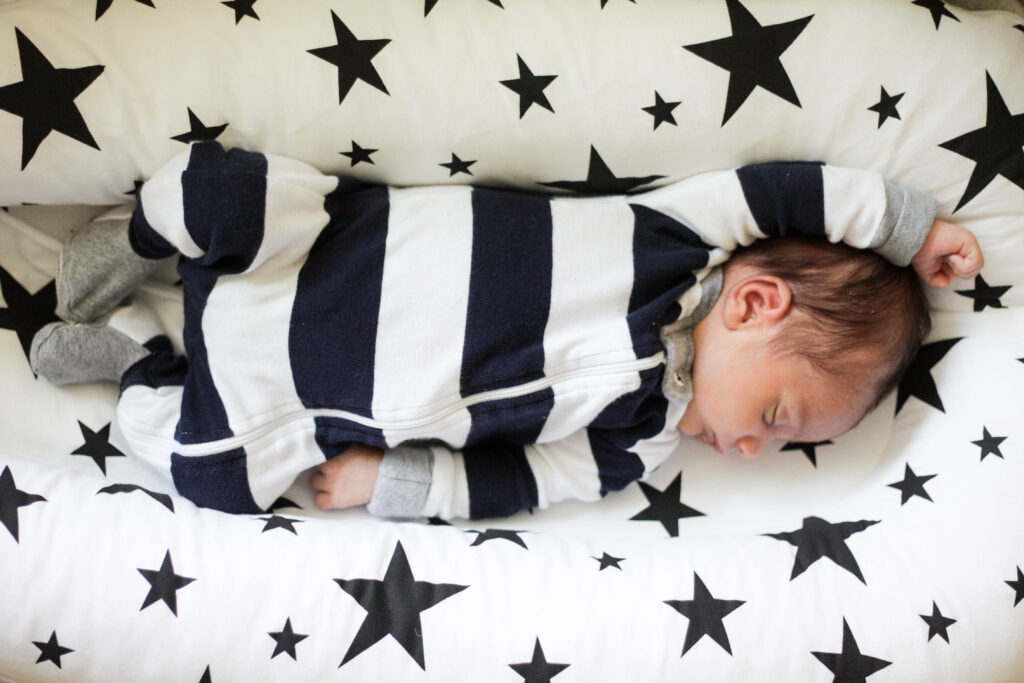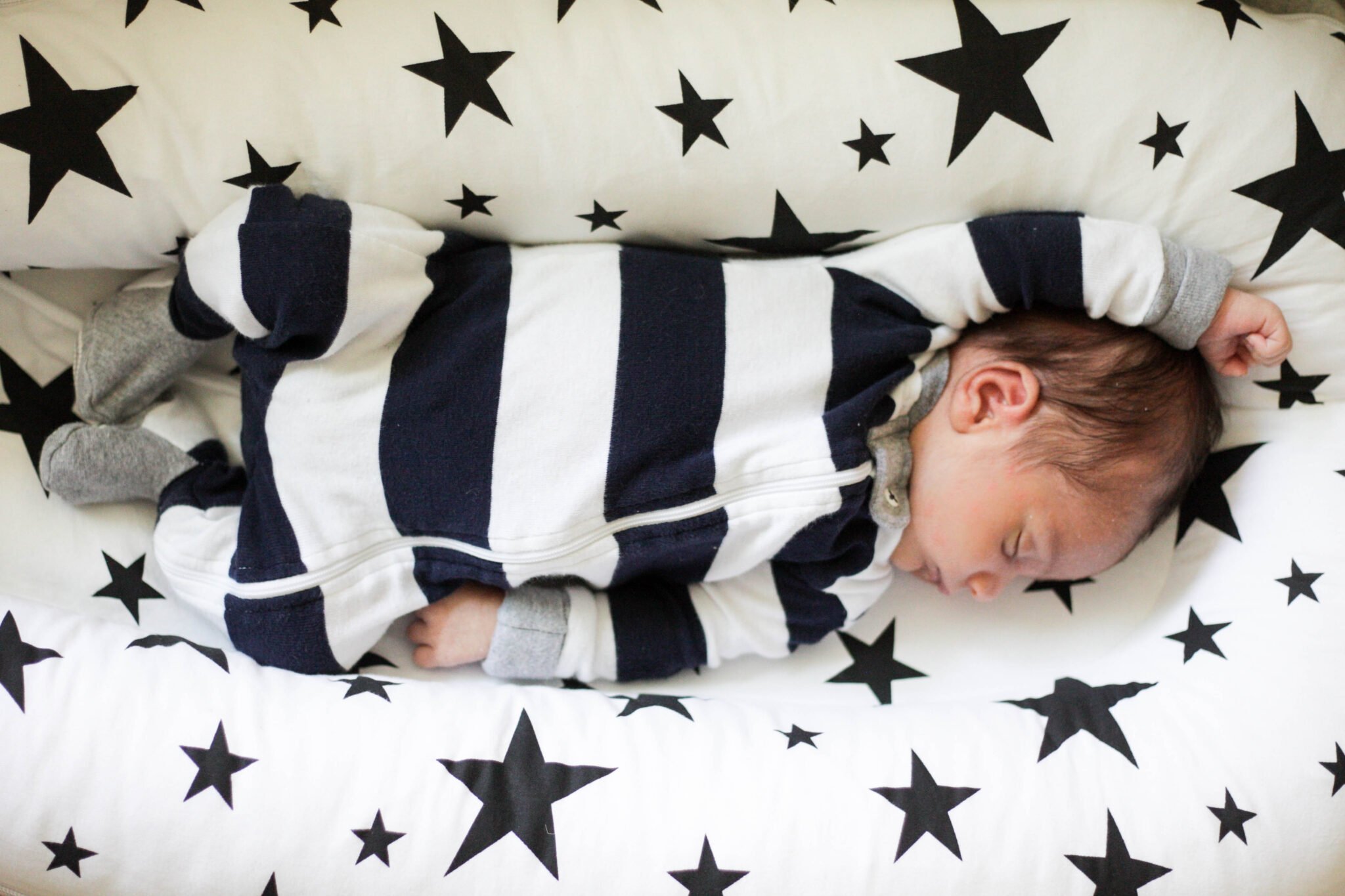 Footie Pajamas
This might be the best option for late night diaper changes! These unique pajamas with magnetic closures make wearing and removing these jammies a breeze.
Made of modal fabric, these pajamas come with mitten cuffs and footies to protect your kid's little hands and feet.
Made of luxuriously soft Pima cotton, this line of zip footie pajamas by Kissy Kissy is arguably the softest pajamas your baby will ever wear!
They come in an array of cute prints, have a zipper front, and are very comfortable.
We have a few of this brand's pajamas and absolutely adore them. They're so soft and so cute!
Comfortable, cute, and chic, these pajamas are made of GOTS certified cotton and come in various classic colors and patterns. They are free of fire retardant chemicals, offer a snug fit, and have gripped footies and a full-body zipper.
These even come in matching family sets! They make the perfect Christmas card pajamas.
An eco-conscious brand, Kyte offers the softest bamboo pajamas to keep your baby comfy. Sporting a dual zipper and made of breathable material, these adorable footie pajamas are available in a wide range of earthy colors.
Little Me focuses on creating unique clothing for little ones! They believe babies should always be comfortable, snuggly and safe and free to play, sleep and thrive!
They use fabrics like soft cotton, terrycloth and velour.
Footless Pajamas
Made of 100% GOTS certified cotton, these sustainable pajamas by MilkBarn are stylish and comfortable. These jammies have a knee to chin zipper for greater flexibility while the open foot offers greater mobility.
Each MilkBarn pajama comes in a reusable fabric drawstring satchel that you can use to store various baby items.
Comfortable, functional, and super affordable, you can't beat Carter's baby pajamas when it comes to value for money. Designed with the comfort of your baby in mind, these pajamas are made of organic cotton and feature a snap front closure and footless design for greater comfort.
Founded by a mom who came up with the idea in the delivery room, this brand was developed to ensure only the safest, most trustworthy fabrics are used to clothe your baby.
Made of GOTS certified organic cotton, these pajamas are super soft, do not fade or shrink, and come with an asymmetrical zipper from the front of the neck to the left leg, offering easy wear and removal.
*Find more organic baby clothes here!
These precious kimono-style pajamas are one of the most comfortable and cozy jammies for your baby. They're made of extremely soft, organic Egyptian muslin that is 100% GOTS certified. It also has a snap-front closure that allows ease of changing and a relaxed fit.
Made from Kickee's signature bamboo blend, these adorable pajamas are extremely comfortable and buttery soft. These lightweight pajamas offer a snug fit and are hypoallergenic as well as have moisture-wicking properties.
2-Piece Sets
True to their name, these ultra-comfortable pajama sets by Burt's Bees offer a gentle and snug fit to keep your baby feeling good. Following regulated safety standards, Burt's Bees makes these jammies of organic cotton with extra-stretch cuffs for ease of movement.
We own these for all of kids and we all love them!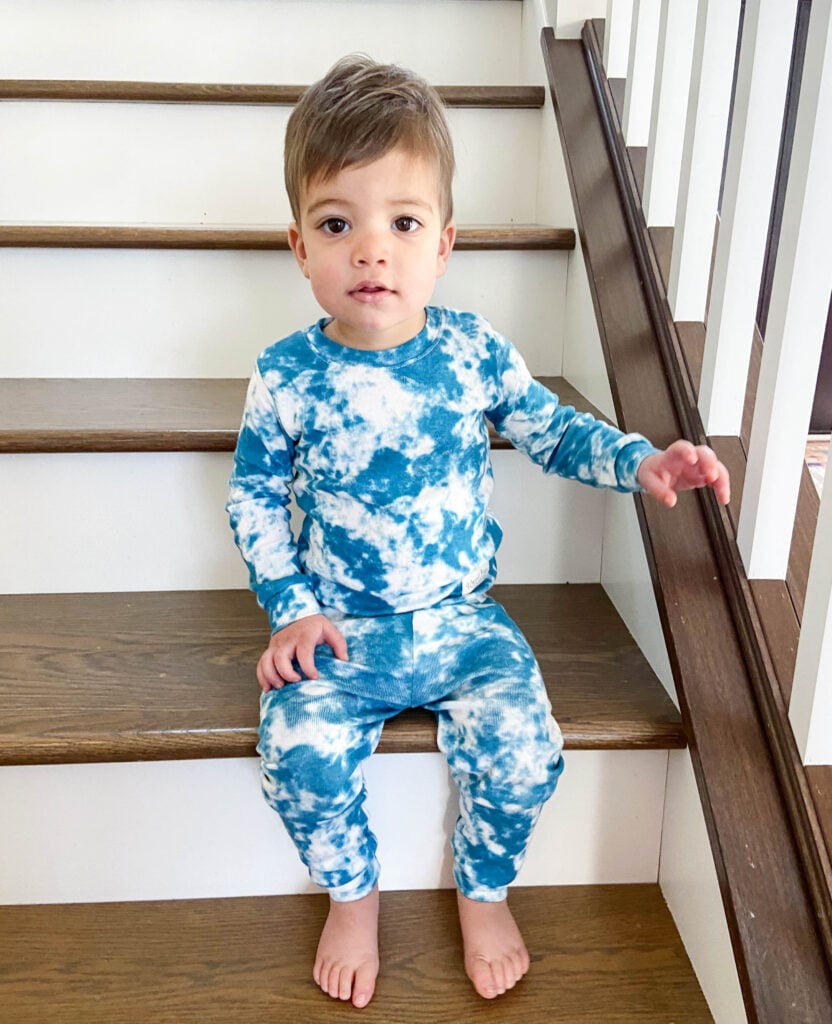 These two-piece sets by Solly Baby are made of their signature TENCEL™ modal material, offering unparalleled comfort. Available in an array of adorable prints, these pajama sets have an easy wide neck and a high waist that sits above the umbilical stump for greater comfort.
These 100% organic cotton pajama sets are buttery soft and very breathable, offering a very comfortable fit. They have wide elastic waistbands and use non-toxic, eco-friendly dyes and are perfect for long-term wear.
Sleep Sacks and Wearable Blankets
The signature SleepSack® wearable blankets by HALO are renowned for offering the ultimate comfort to babies. Their Easy Transition blankets let your little transition from swaddled with the least fuss and most comfort (meaning more sleep for you!).
Offering four-way stretch cotton, these lightly quilted blankets feature a two-way zipper for ease of use.
Allowing babies to sleep with their arms up — a common self-soothing mechanism in babies — this multi-award-winning zip-up swaddle is just what you need if your baby is a fussy sleeper. This blanket is designed as a sleep sack-swaddle hybrid as well as offering a certified "hip-healthy" design that enables the recommended hips and legs flexion.
If you're looking for something cozy to keep your little one warm in cold weather months, these Sleep Nest wearable blankets are just what you need. These quilted sleeper bags have a comforting cocoon shape to provide a snug environment. The shoulder straps help keep the blanket in place while allowing your baby to move their arms comfortably.
Happy Snuggling!
With so many different styles and patterns available today, you're sure to find something that works for your baby and your peace of mind in this list of best baby pajamas!
Baby clothing doesn't stop at pajamas! Check out my posts on best brands for baby clothing and my tips for organizing it all!