When I started looking for summer pajamas for my 2 toddlers, I quickly realized there wasn't much still available! (Rookie mom move trying to find summer pjs at the end of May apparently!) To help other moms who need so summer pajamas for toddlers, here are 19 fun picks for both boys and girls!
Summer Pajamas for Toddlers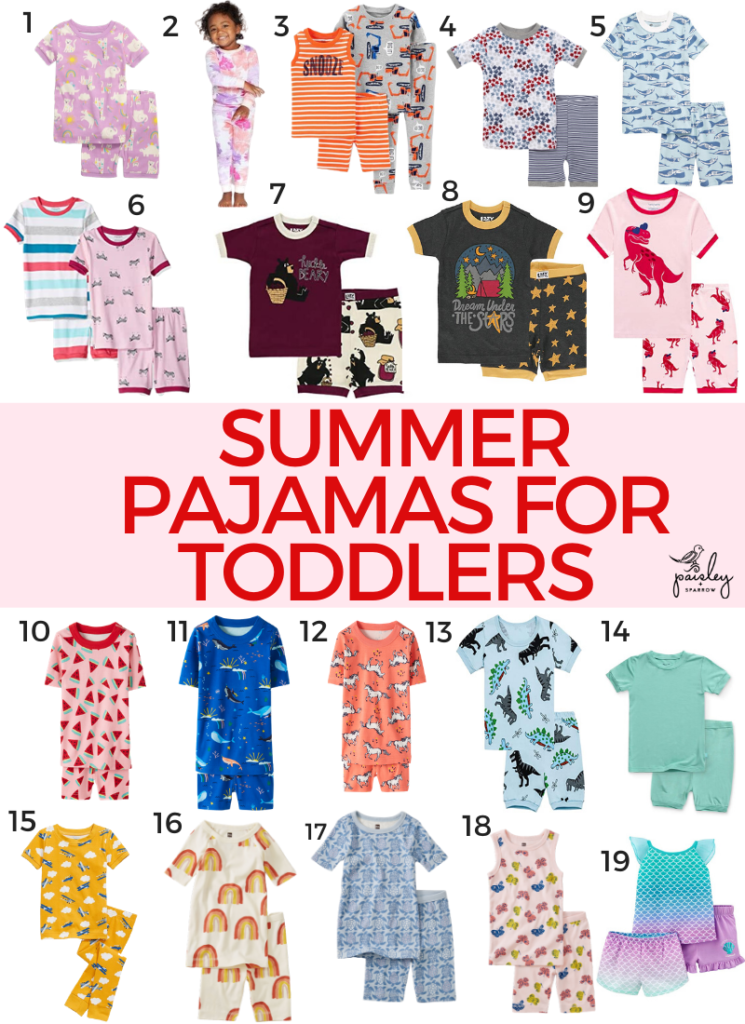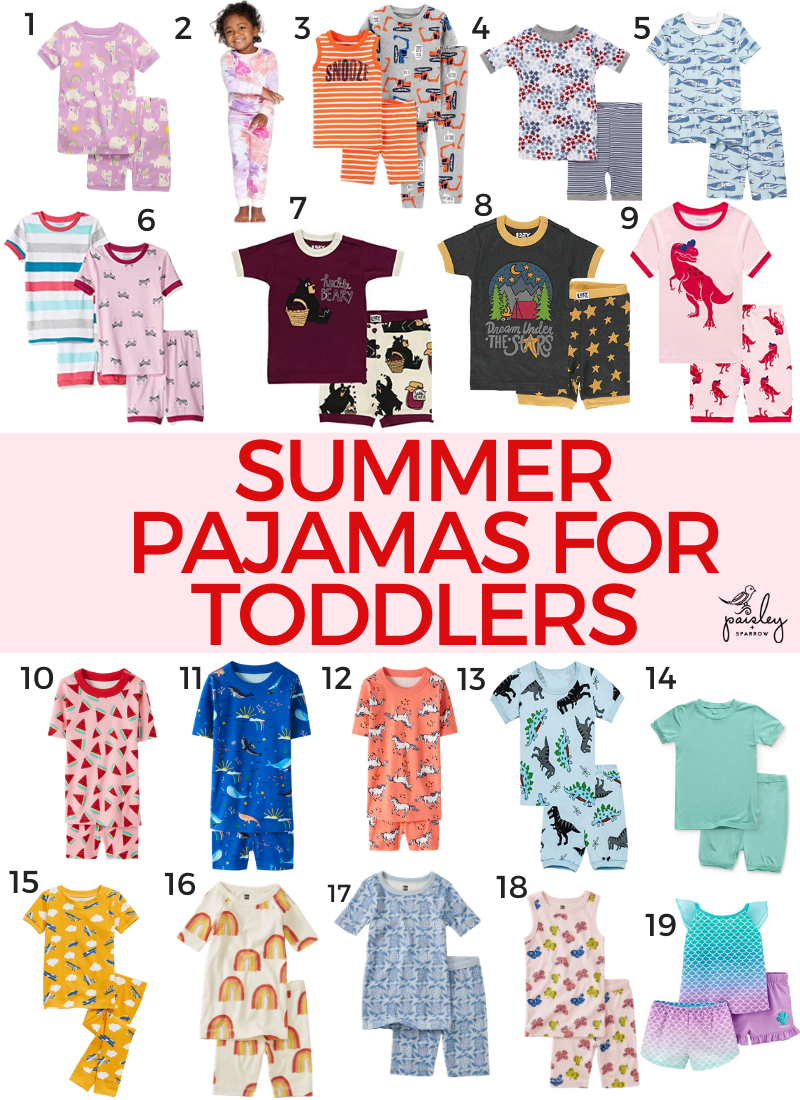 1 | 2 | 3 | 4 | 5 | 6 | 7 | 8 | 9 | 10 | 11 | 12 | 13 | 14 | 15 | 16 | 17 | 18 | 19
Please note: Paisley + Sparrow is a participant in the Amazon Services LLC Associates Program. This post may include affiliate links which means I may earn a small commission if you shop using the links below at no additional cost to you.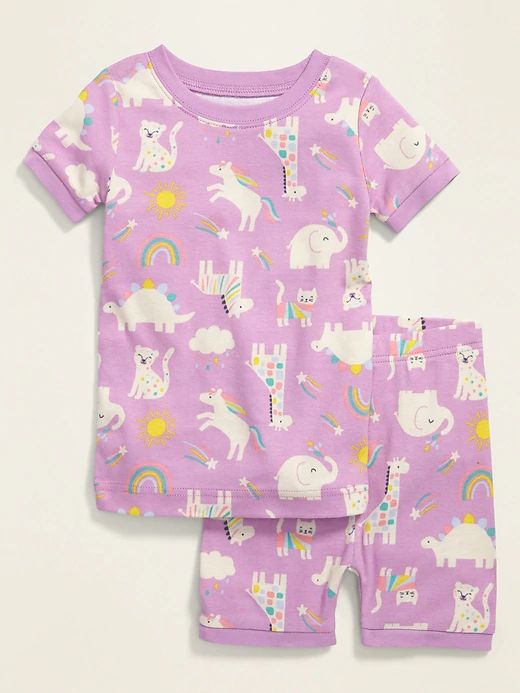 These are so whimsical and cute! These are perfect for the girl who loves rainbows AND dinosaurs!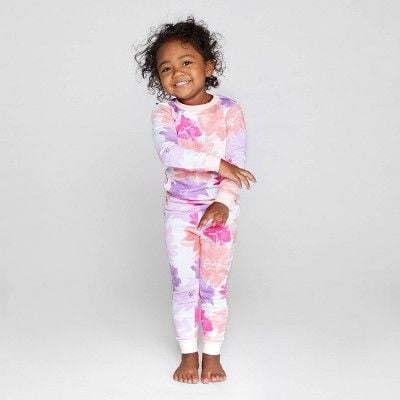 It doesn't get any more cute or any more on trend with these tie dye/watercolor pajamas! These are definitely some of my favorites. Would also work great for the fall!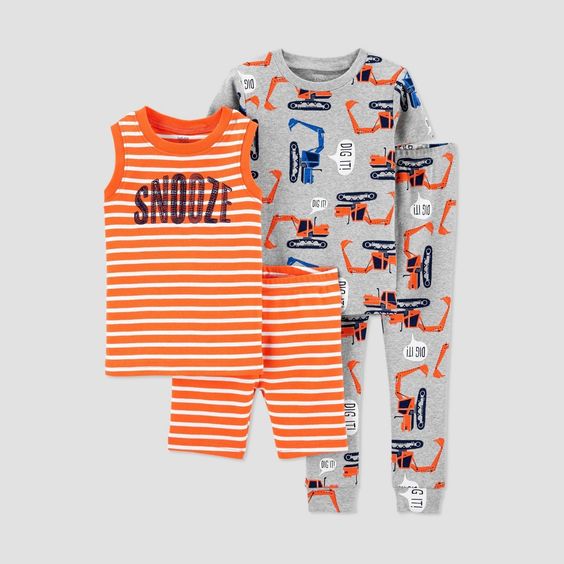 I love these pajama sets that are mix and match with long and short lengths. The fun orange and blue trucks are perfect for any boy who loves watching construction in the summer months.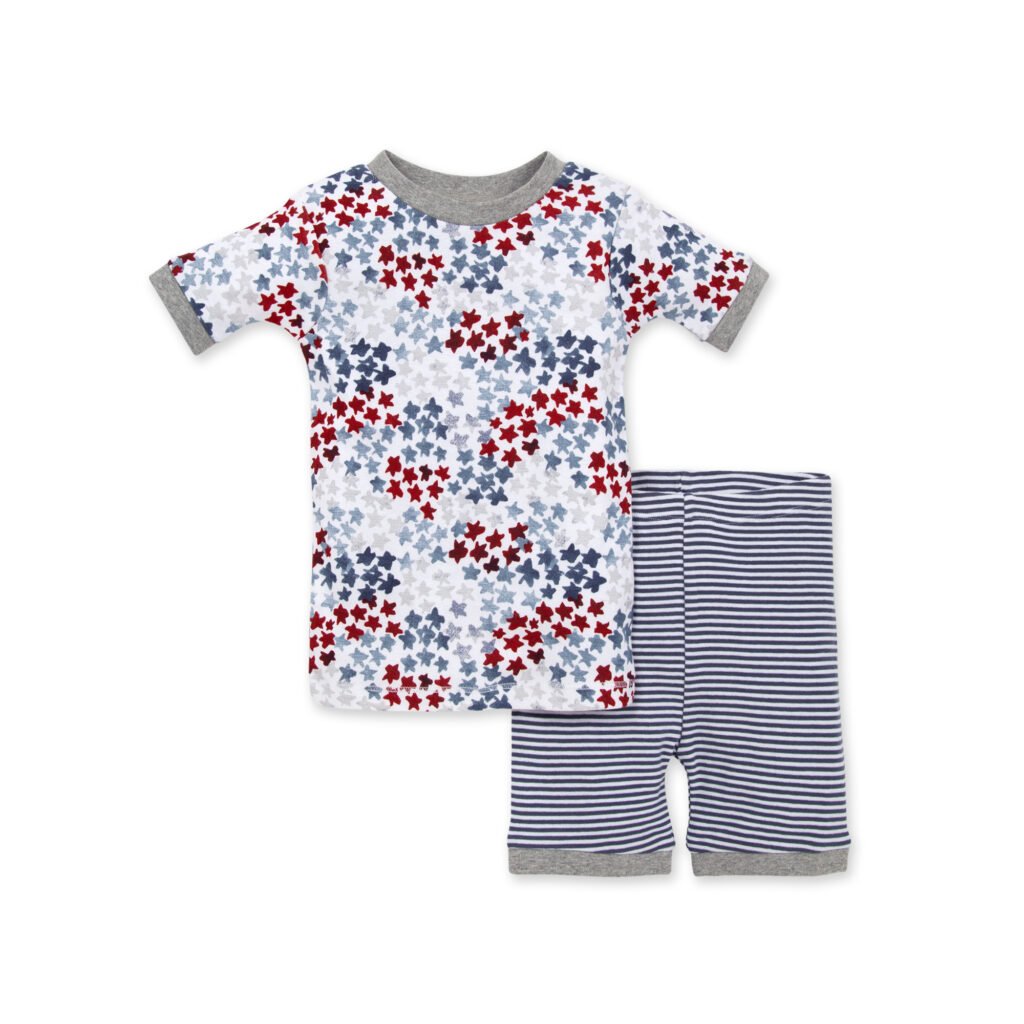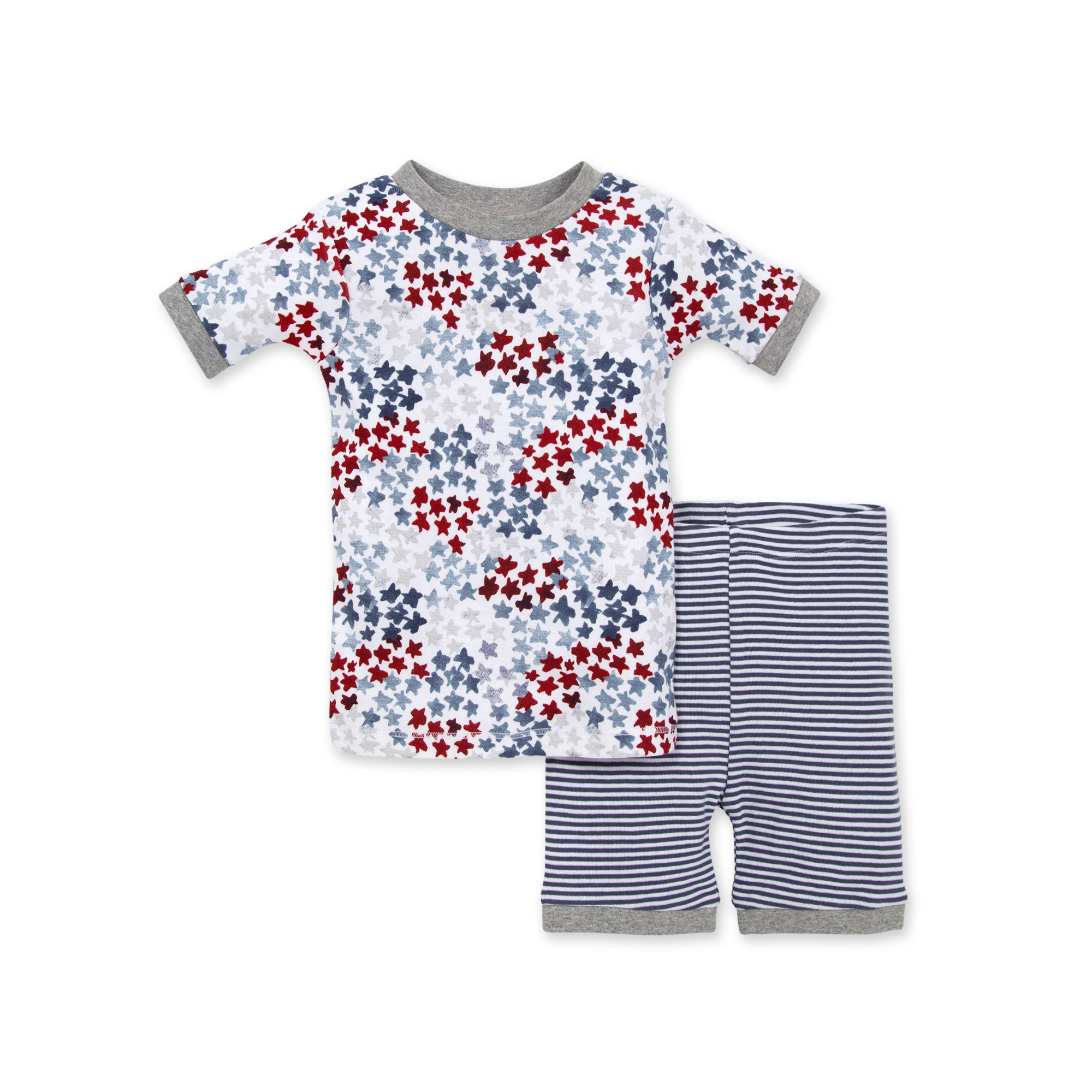 Mixing patterns is my favorite – so naturally I am drawn to these stars and strips pajamas! I have several Burts Bees products and really like this brand.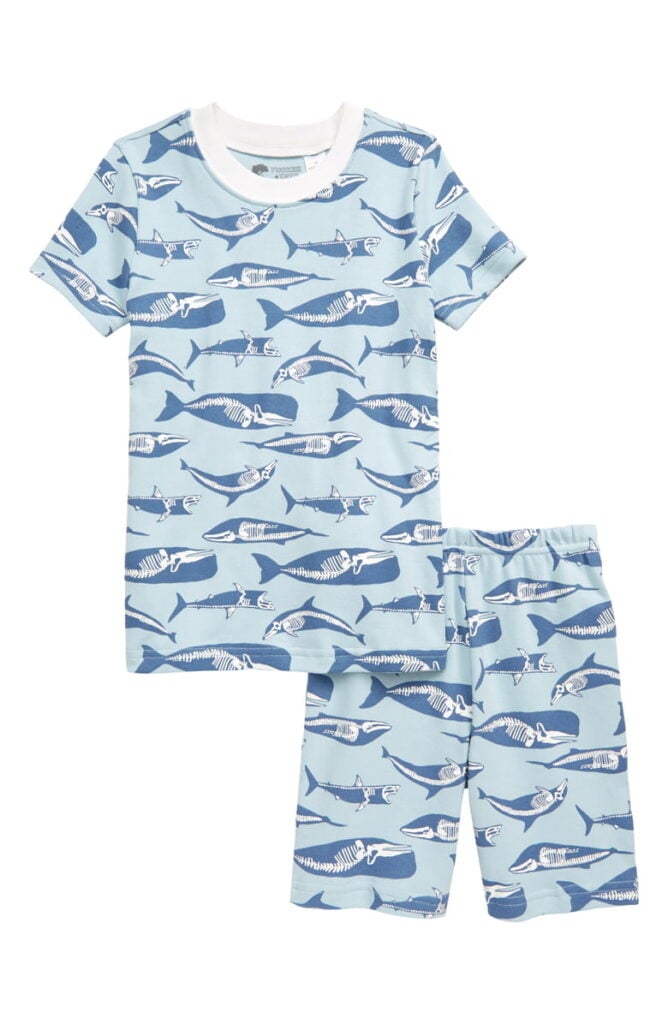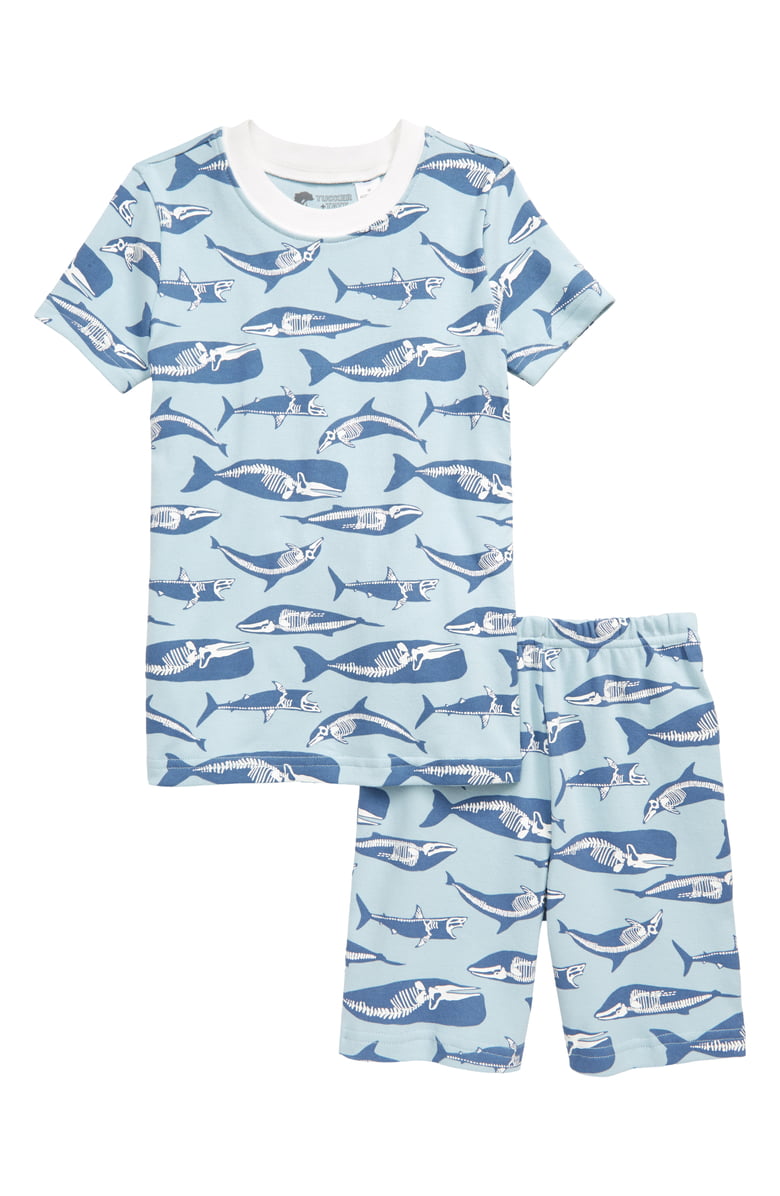 Surprise your little one with these glow in the dark fish pajamas! The only downside – it might keep your child awake all night with the excitement of the glow!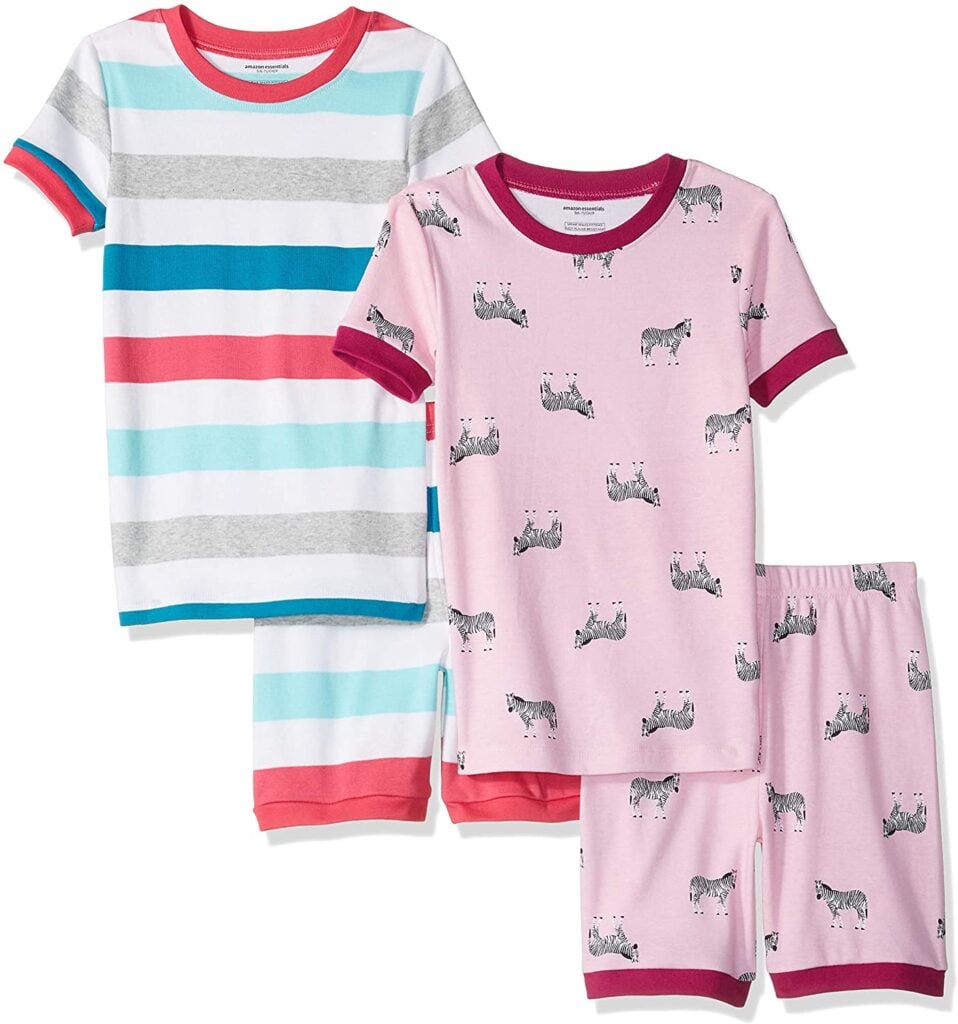 Another mix and match pajama set that I love! The zebras are so fun. Great for your child who loves to visit the zoo!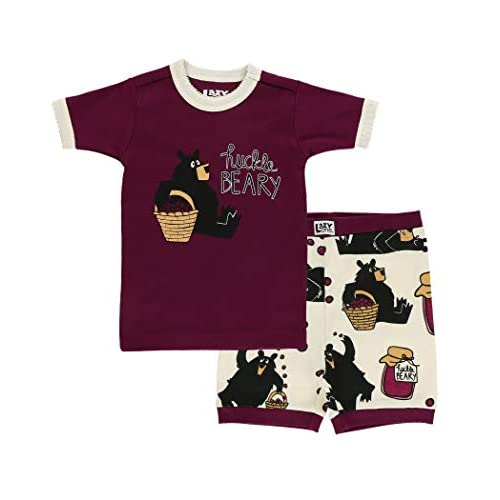 These pajamas from amazon have a funny bear on the bottoms which will make your little one want to put them on for their nighttime "hibernation!"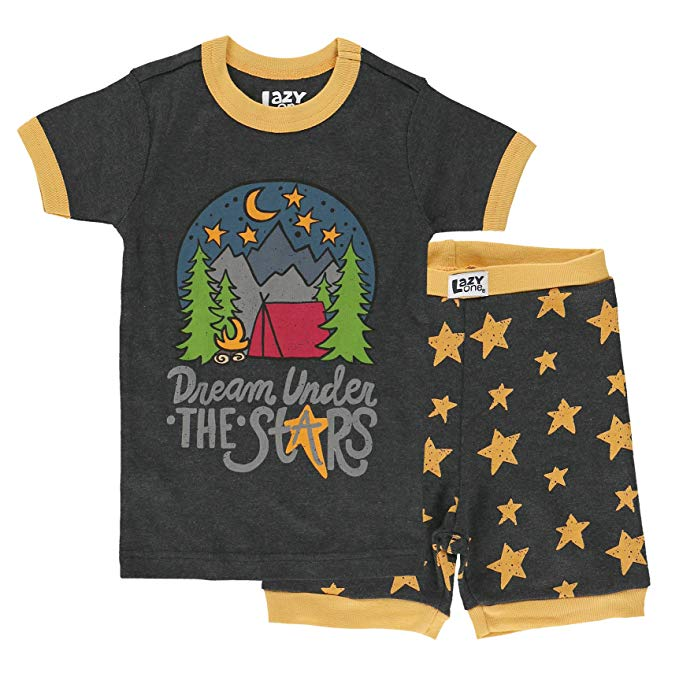 If your family loves to camp these are the pajamas for you! Bring these on your next camping trip. Even when not camping, your child can be sleeping "under the stars" in these pajamas!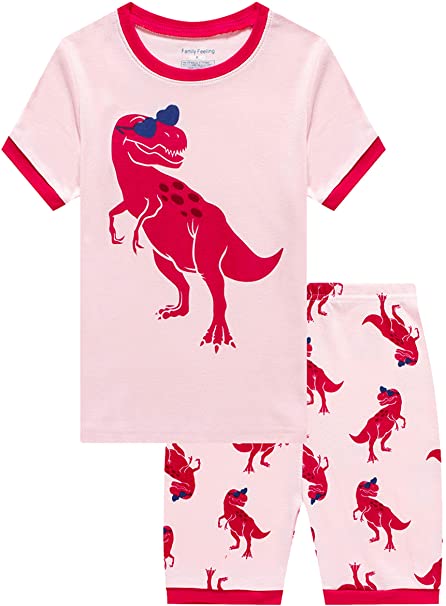 I love these pink pajamas with a cool dinosaur on it! These simply make me smile, and your dinosaur loving child will smile too.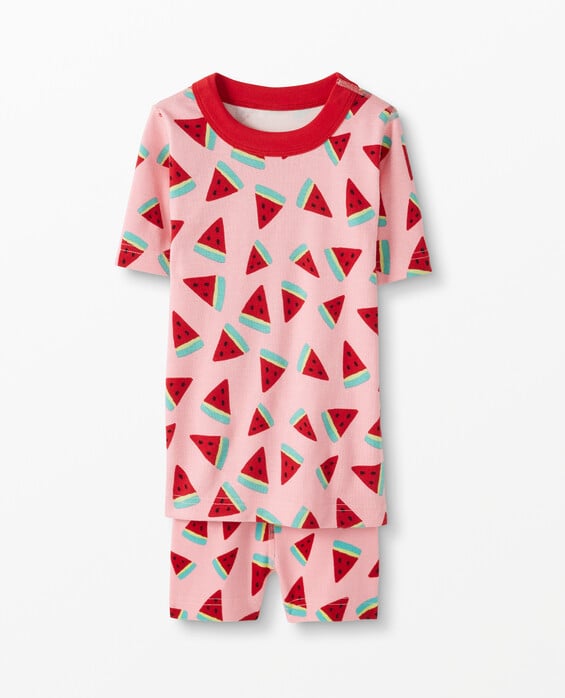 Few things remind me of summer as much as watermelons. Capture the summer vibe with these whimsical watermelon pajamas and your child will be sure to have sweet dreams!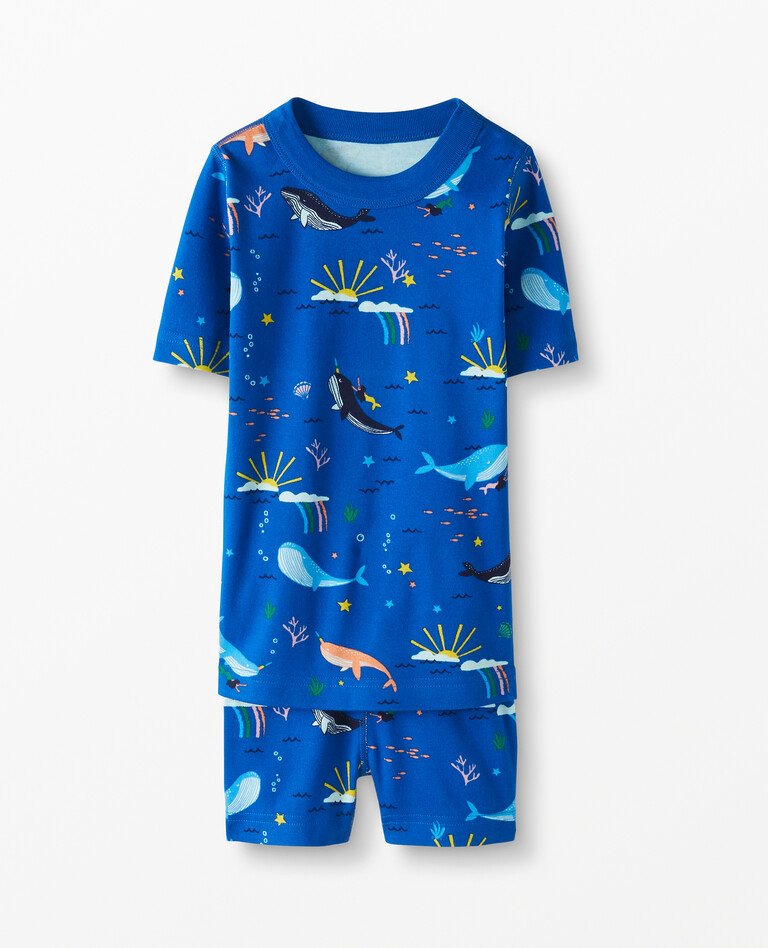 These adorable pajamas feature sea creatures and nature! These would be so fun to bring on a beach vacation. If your child loves the water or animals be sure to check these out!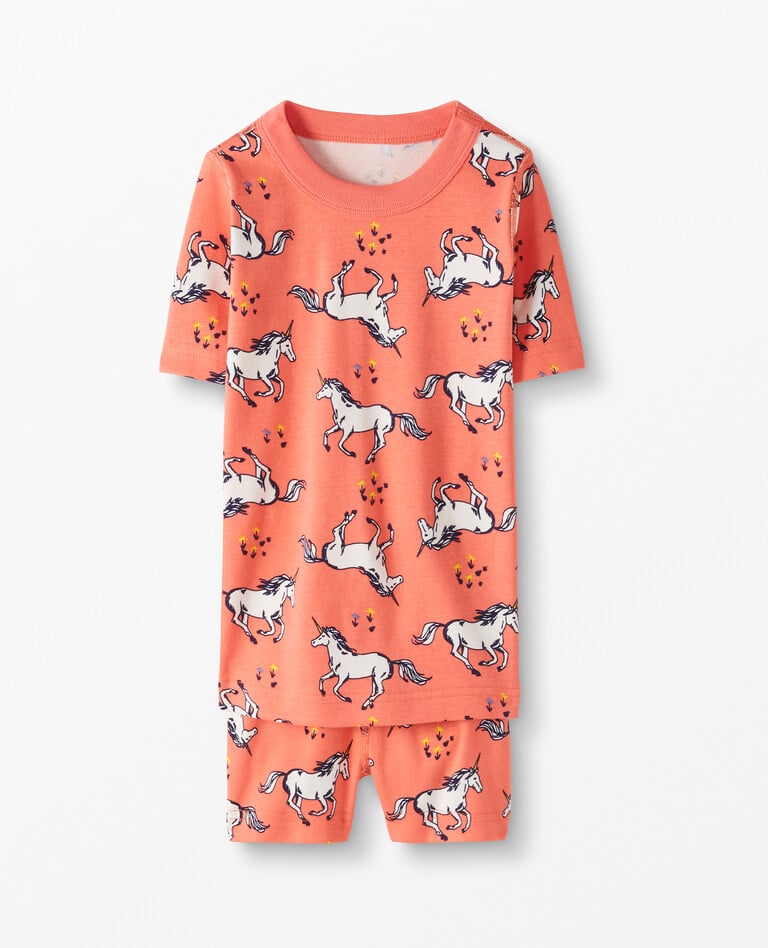 I love that these unicorn pajamas are not pink! These unique pajamas have a more realistic looking unicorn on a beautiful creamy orange background.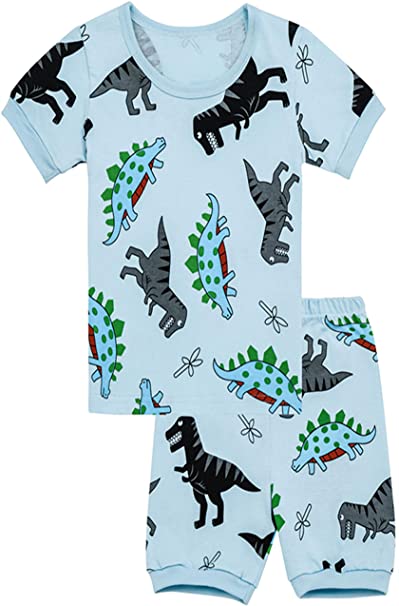 More dinosaurs! I love the cartoon feel that these dinosaur pajamas have. These are great for a little one who loves Dinosaur Train or going to the museum!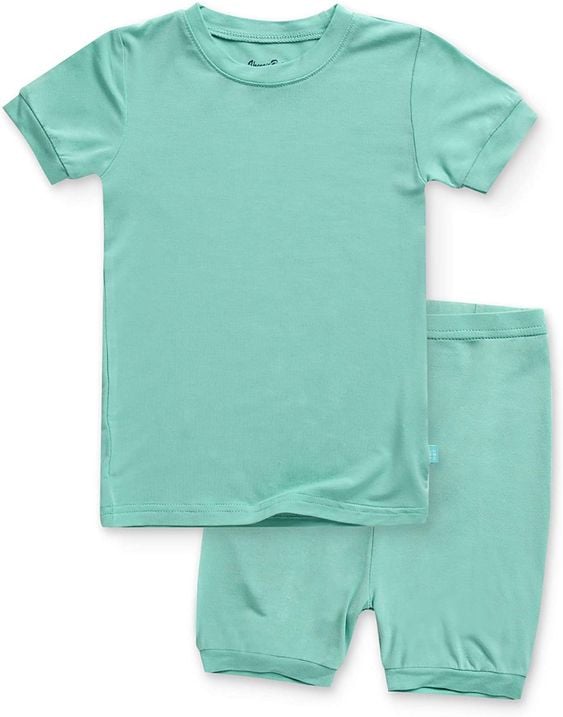 Sometimes you can't go wrong with a plain pair of pajamas. One thing I love about these is they will go with so many other pajamas – can't find the cute dinosaur or unicorn top? Grab this one and your child will still feel like they "match!"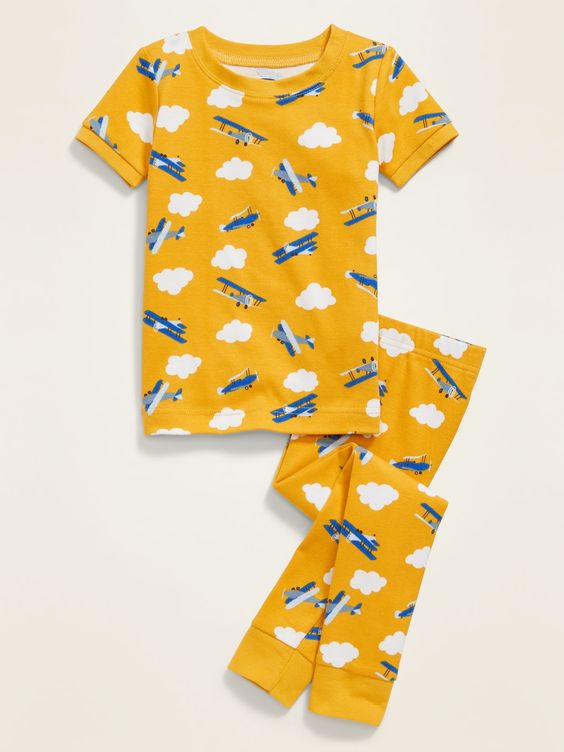 Does your child point out airplanes every time they see one? Check out these super cute, yellow airplane pajamas! These will be your child's favorite in no time!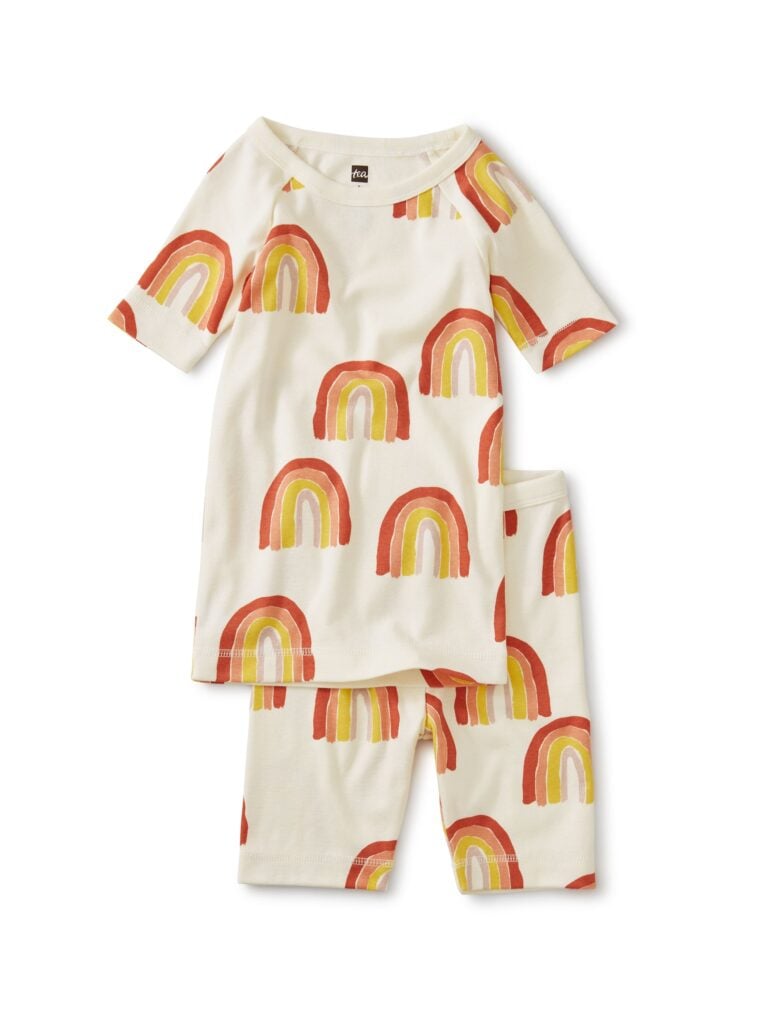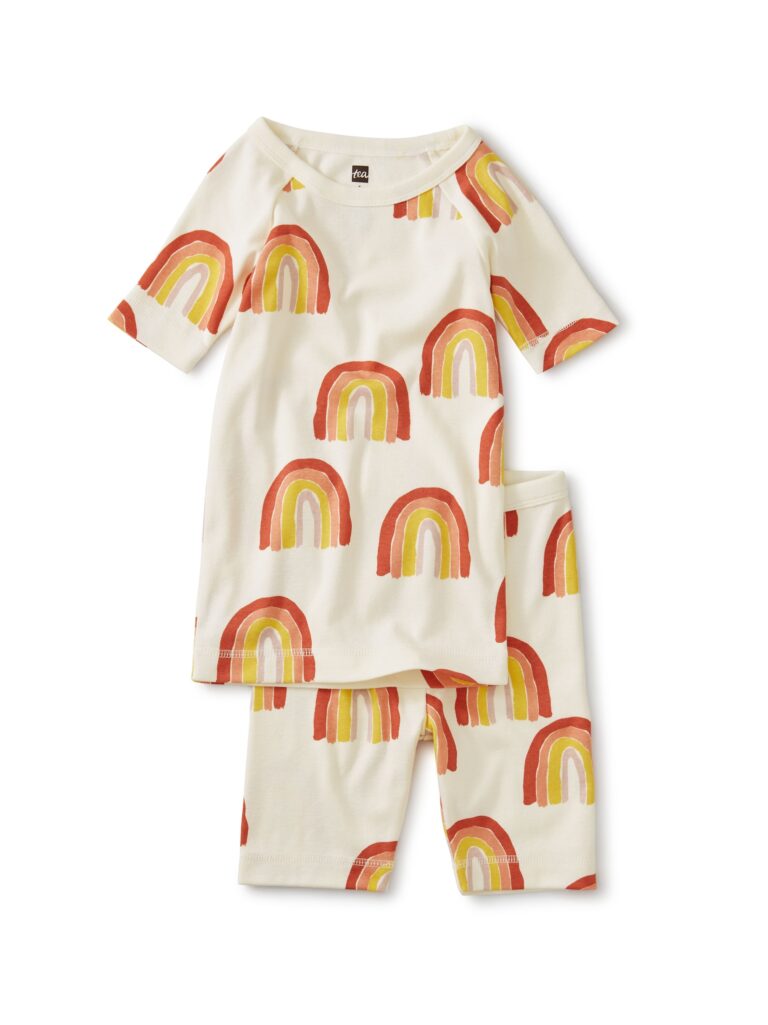 I am obsessed with these rainbow pajamas that have a simple, childish print. These pajamas seem to have longer sleeves which your child may prefer!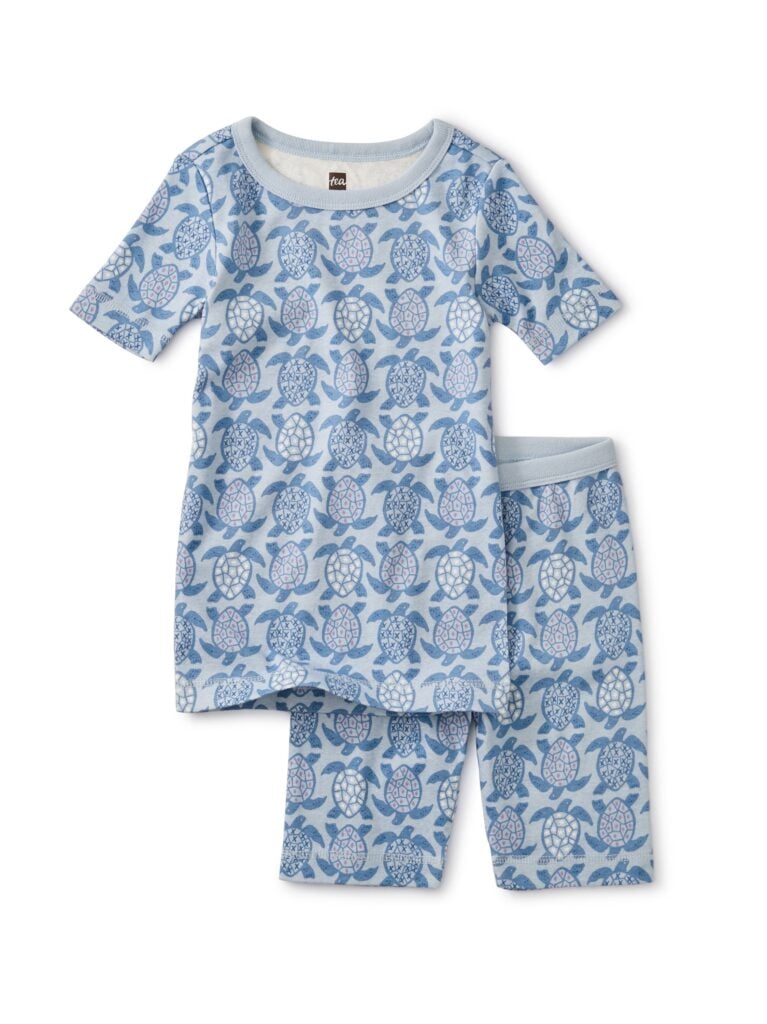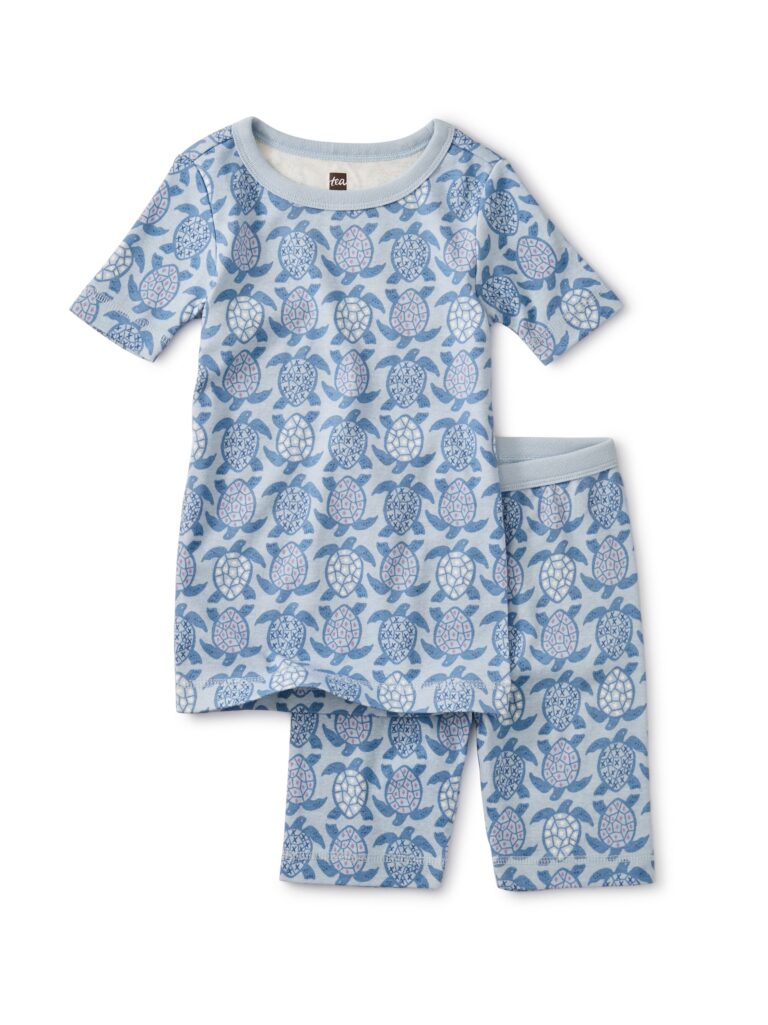 I love these blue sea turtle pajamas! You have to look close to see the turtles, so if your child isn't really crazy about turtles but loves the color blue they will love these pajamas!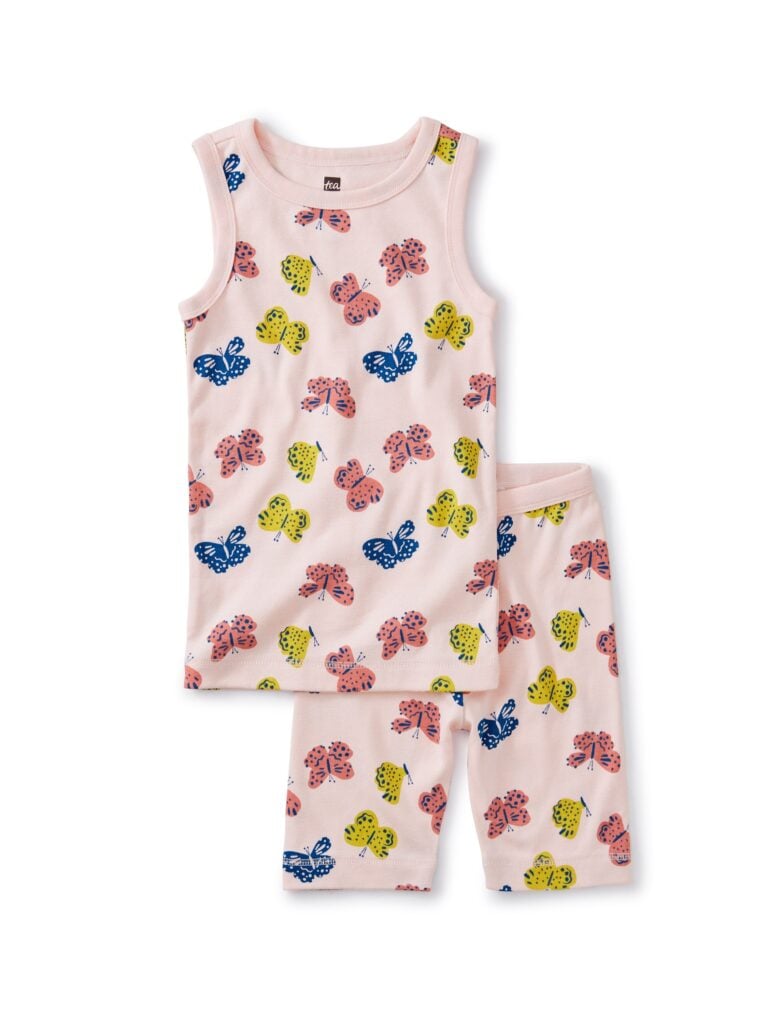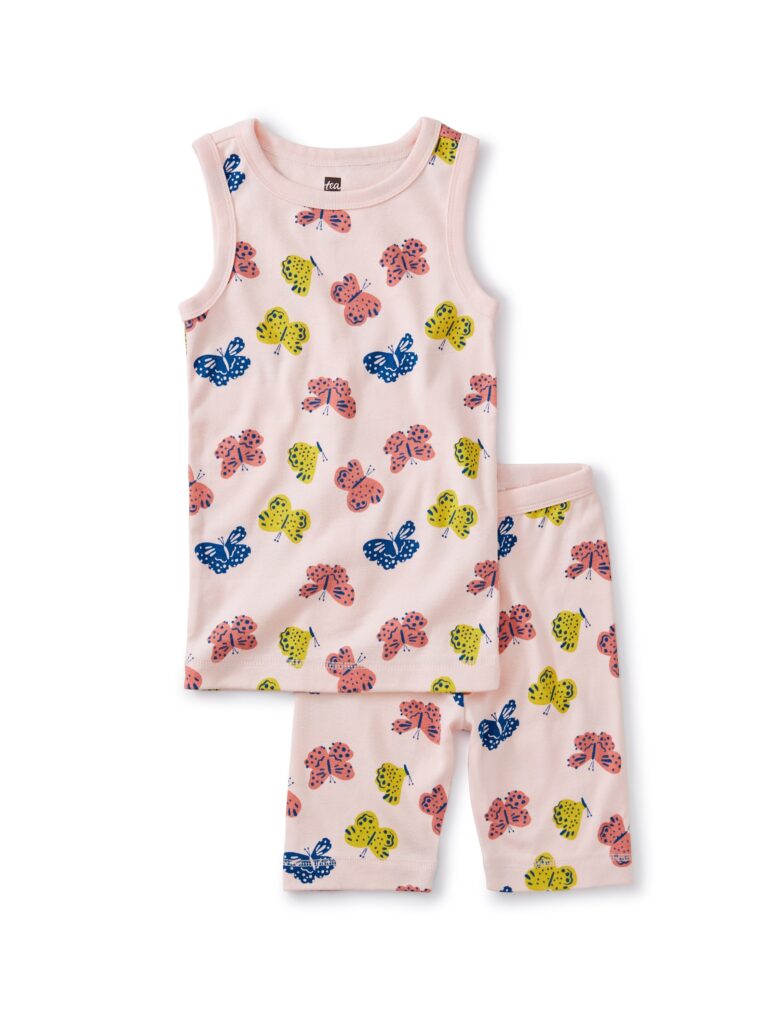 These butterfly pajamas for a little girl are some of my favorites. We love keeping an eye out for butterflies in the warmer months and your daughter will love sleeping with them on their summer pajamas!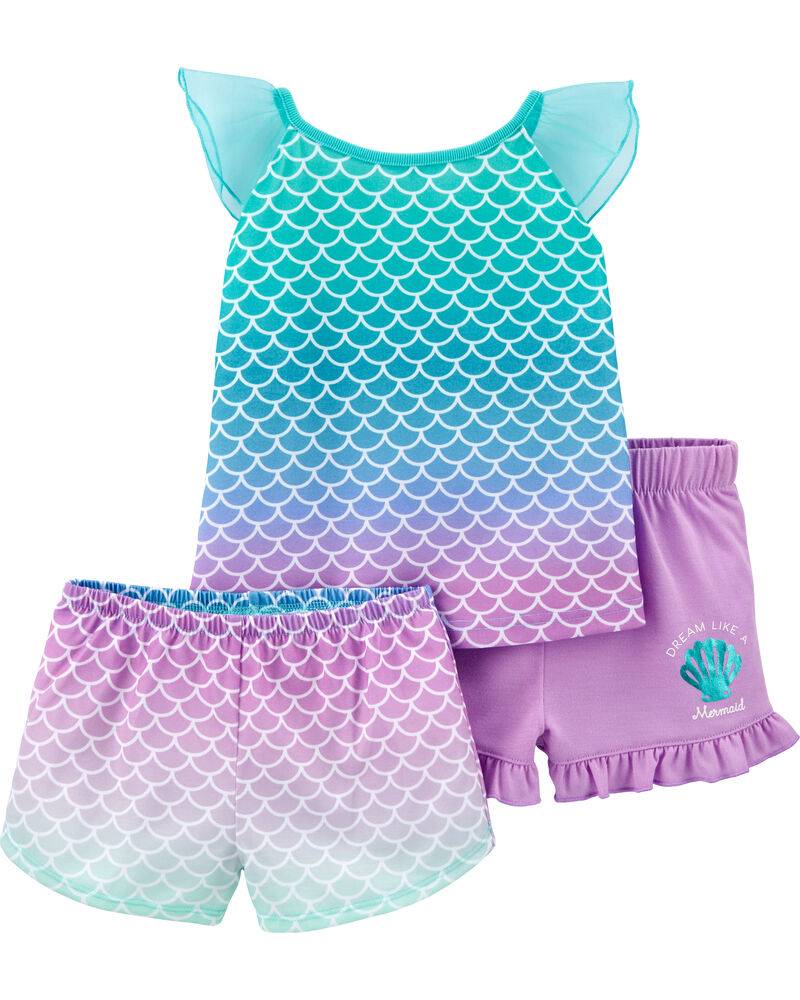 Of course, we can't miss these amazing mermaid pajamas! I love that they come with an extra pair of shorts. The ruffles on the top are my favorite!
Want more? Check out my favorite Rainbow Clothes for toddlers here are some fun unicorn and dinosaur activities for toddlers here!