When it comes to baby clothes, every parent knows that comfort is the most important thing. But thankfully, there are tons of wonderful brands out there that offer soft, well-made baby's clothes — many from organic fibers — that also fit your style!
There's just something about dressing up your kid in cute and unique clothing that makes their personalities shine — you just can't resist it. And with so many designers creating adorable, good quality clothes that don't irritate your baby's delicate skin, your options are endless.
Whether you're looking for a nice pair of pants for a special occasion, a cozy jacket, or comfy blankets, there are various baby clothing brands creating fun and cute clothing that you'll adore on your child.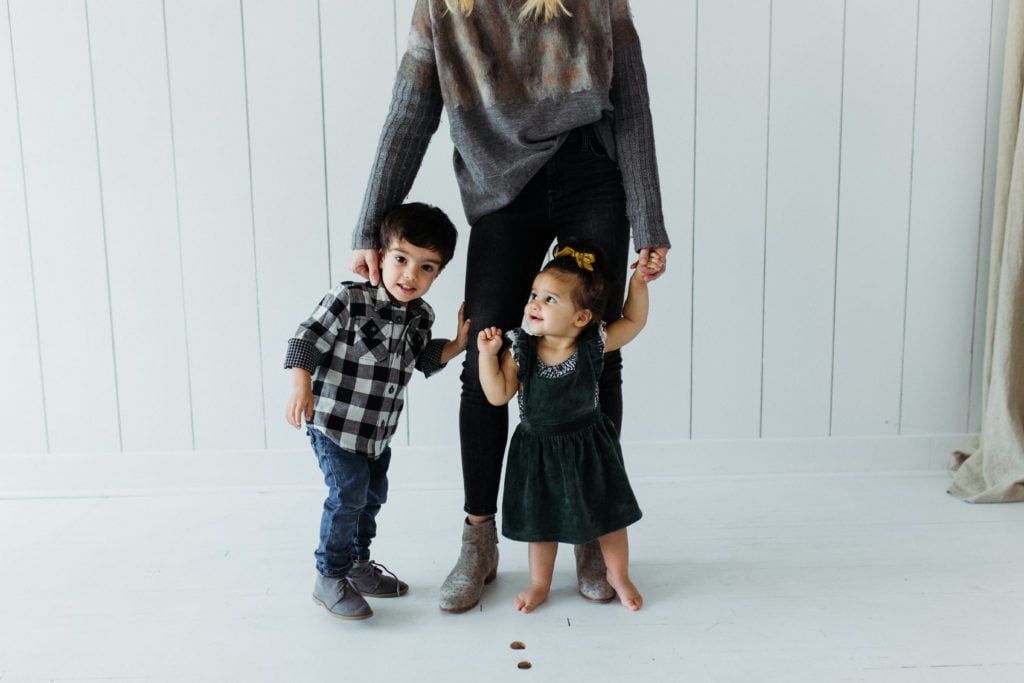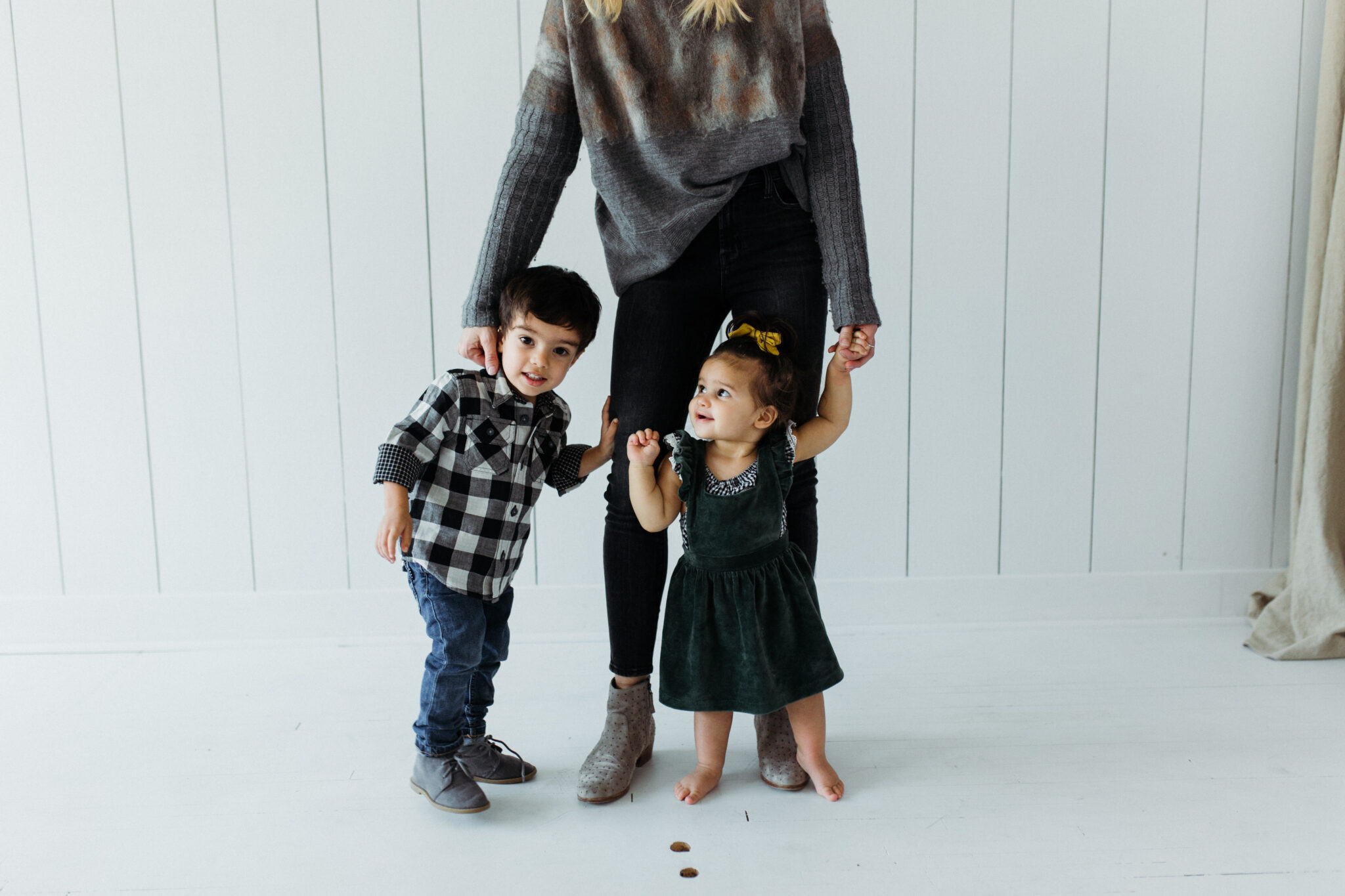 Paisley + Sparrow is a participant in the Amazon Services LLC Associates Program. This post may include affiliate links which means I may earn a small commission if you shop using the links below at no additional cost to you. 
23 Best Baby Clothing Brands for Stylish Kids
Here's a curated list of some of the best baby clothing brands (including some of my very favorite brands!) that provide quality children's clothing without compromising on style!
What sets Finn and Emma apart from the myriad of baby brands available today is that their products are 100% organic, ethically made, and are distinct from any other pieces you will find from other baby's clothing brands.
Their products are made from materials that are Global Organic Textile Standard (GOTS) certified organic and use eco-friendly, non-toxic dyes. From pajamas, tops, rompers, and bottoms to baby boots, face masks, and even cute baby toys — it's a great place to find a wide range of baby items for yourself or for gifts.
One of the most well-known brands with affordable prices on clothing for the whole family, Old Navy has a fashionable collection of the trendiest pieces for kids. It doesn't offer organic options but it offers comfy baby clothes in lots of styles.
Old Navy is a one-stop shop for all kids' essentials like T-shirts, joggers, sweatpants, cardigans, jumpsuits, and so much more.
It's also involved in various projects that support recycling and sustainability.
I love this brand — and not just because it's based in Minneapolis!
Offering stunning clothes for a number of occasions and seasons, Colored Organics makes baby shopping even more fun! They produce sustainable clothing using GOTS certified cotton and employ ethical practices at every step of their production.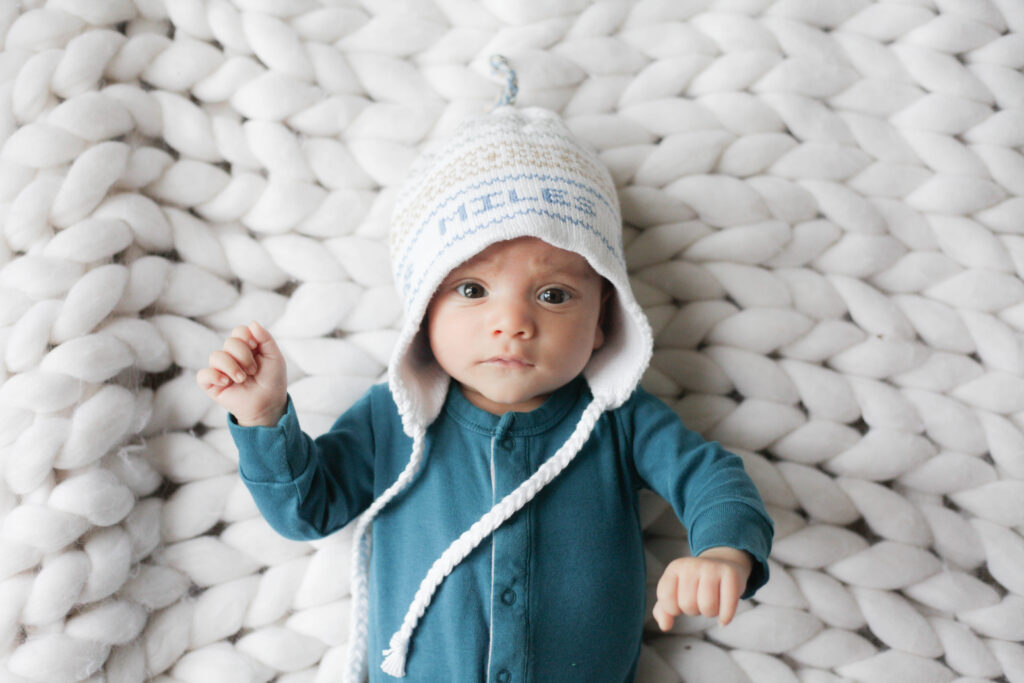 The patterns, subdued colors, clothing material, and the touch of luxe to the garments are unlike any other baby clothes you will come across. And there's plenty of gender-neutral clothing options if you or a friend isn't finding out the gender before birth.
They also use their profits to give back to children in need.
I've met the owner, and she is just as sweet as can be. So you can feel good that you're buying cute designs from someone who really cares!
The products at Mini Mioche are as cute as the brand name. Not only is the clothing adorable and incredibly comfortable, the pieces are made from entirely organic materials, so you can be assured of the quality.
Following low-impact methods, they offer baby clothing that is breathable, non-restricting, and soft on the skin. I love the simple styles Mini Mioche offers — it's a perfect choice if you love solids and simple patterns.
Does your kid share your enthusiasm for fashion? Boden has some of the best baby clothes if you ask me.
Their girl clothes are great, but I love Boden if you're looking for bright colors and a variety of animals and themes for your baby boy. It's a good alternative to the more muted colors and dinosaurs and sharks a lot of stores offer.
From onesies for infants to toddler clothes including trousers, shirts, and jackets, Boden clothes feel like luxury. This is a popular brand for colorful, whimsical designs. Dressing up your kids has never been more fun with these bright prints, big animals, and British style!
An exclusive brand just for babies and their mommies, Kate Quinn specializes in making comfortable, innovative, and unique clothing pieces. You can take your pick from different fabrics, styles, or collection preferences that they offer. There's a whole collection of Kate Quinn organics in so many adorable patterns!
Kate Quinn is a brand beloved for its impeccable customer service and knack for knowing precisely what its customer desires — and striving to make it happen!
There is probably no existing or soon-to-be parent in the world who has not heard about babyGap. The brand's ever-increasing popularity is evidence of the amount of love and warmth babyGap gets for its elaborate, basic yet different, and stunning collection of babywear.
Clothing items from babyGap are the perfect amalgamation of cute, trendy, comfortable, quality, and value-for-money! And they have a ton of organic clothes!
Jazzy Organics is renowned as the chief producer and seller of comfortable, soft, easy-to-wear pajama sets, bodysuits, rompers, hats, accessories, and so much more.
The clothes, made out of 100% organic material, are best suitable for babies prone to having skin issues. Their clothes are entirely non-toxic and are a great organic clothing option for babies.
*Get 10% off your order using my link! Discount shown at checkout.
As parents, we want to cover our babies' sensitive skin in the most comfortable, soft, organic, and skin-friendly material. Estella is a brand that meets these requirements to the T.
They also offer an extensive catalog of organic boys, girls, and neutral clothing items. Besides organic baby clothes, you can also choose from a range of baby accessories like rattles and toys made from organic, child-safe materials.
Kids love to play outside, and Patagonia ensures that their outdoor fashion game is not compromised. An iconic brand, Patagonia offers a beautiful collection of outdoor clothing items for babies and kids appropriate for different kinds of weather.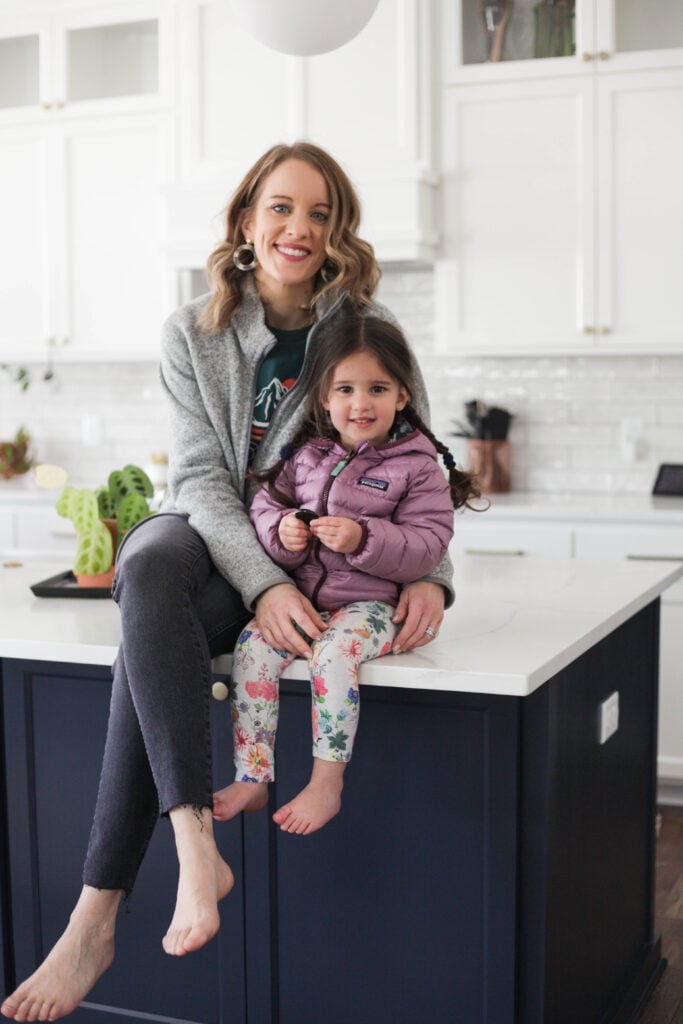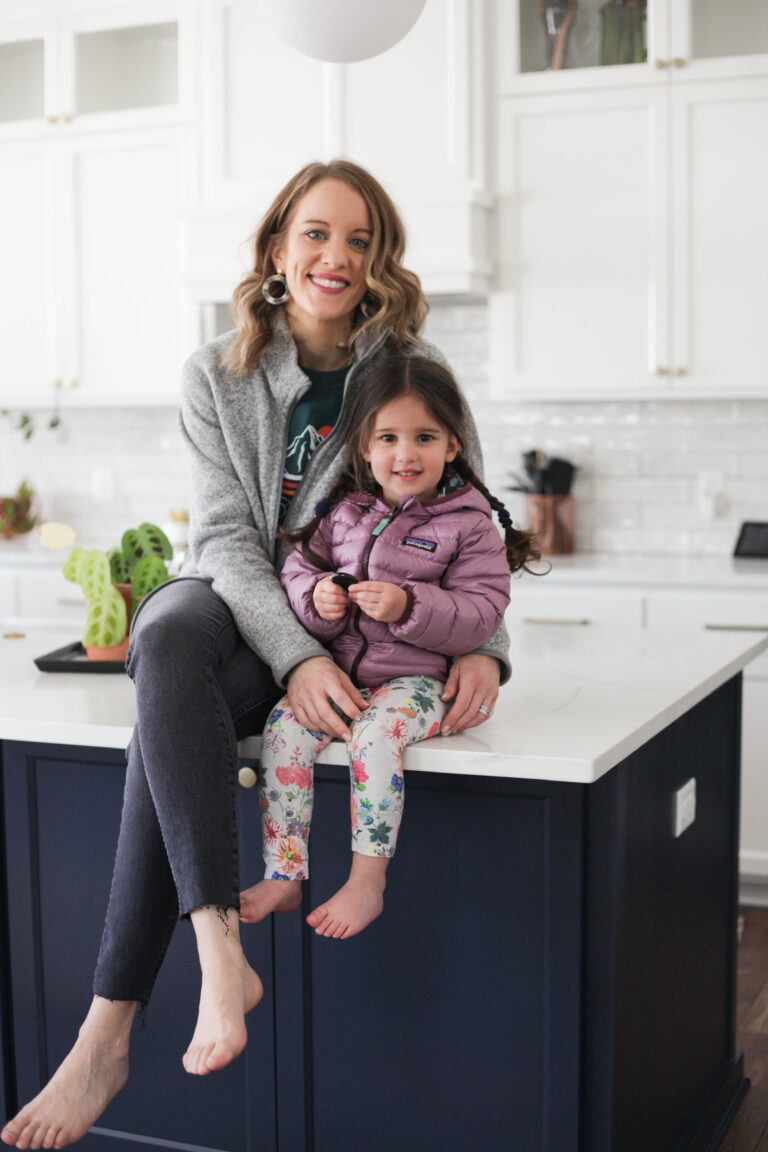 From reversible jackets and down jackets to fleece sweatshirts and hoodies, all their clothing is of top-notch quality. And if you have a tiny one, Patagonia's baby buntings are the best for keeping them warm!
I love that Patagonia carries fair trade products! So many of our best cold-weather gear is from Patagonia, both for the kids and for me and Rishi.
Another great brand for active families! You can outfit babies, kids and parents at L.L. Bean, and they have some of the best customer service in the country.
Flannel pajama sets, hat and mitten sets, pom hats, pullovers, and jackets are some of their most-bought and highly liked items.
If you're looking for good winter jackets for your kids that can stand the test of harsh weather conditions, look no further than The North Face Kids.
The brand offers classic winter gear including storm jackets, fleece hoodies, and thermal buntings for kids. They're perfect for young explorers who love to embark on crazy adventures outdoors!
Under the Nile is another excellent shop for buying organic clothing items for your kid. This premium organic baby brand offers products made out of 100% organic Egyptian cotton.
Apart from making buttery soft and comfortable clothing, Under the Nile also provides zero-waste Scrappy toys, home decor, and baby layette basics. All their products are made in a Certified Fair Trade facility.
If you thought Burt's Bees only makes excellent lip balms and baby skincare products, you've been missing out! Burt's Bees Baby produces excellent baby clothing out of 100% organic cotton that is GOTS certified.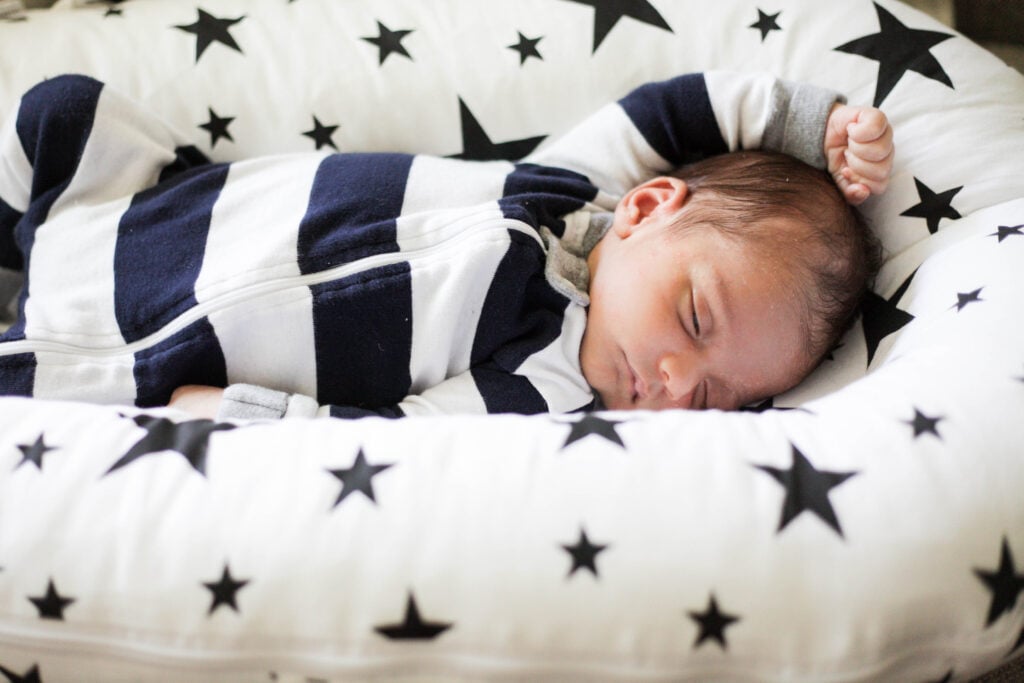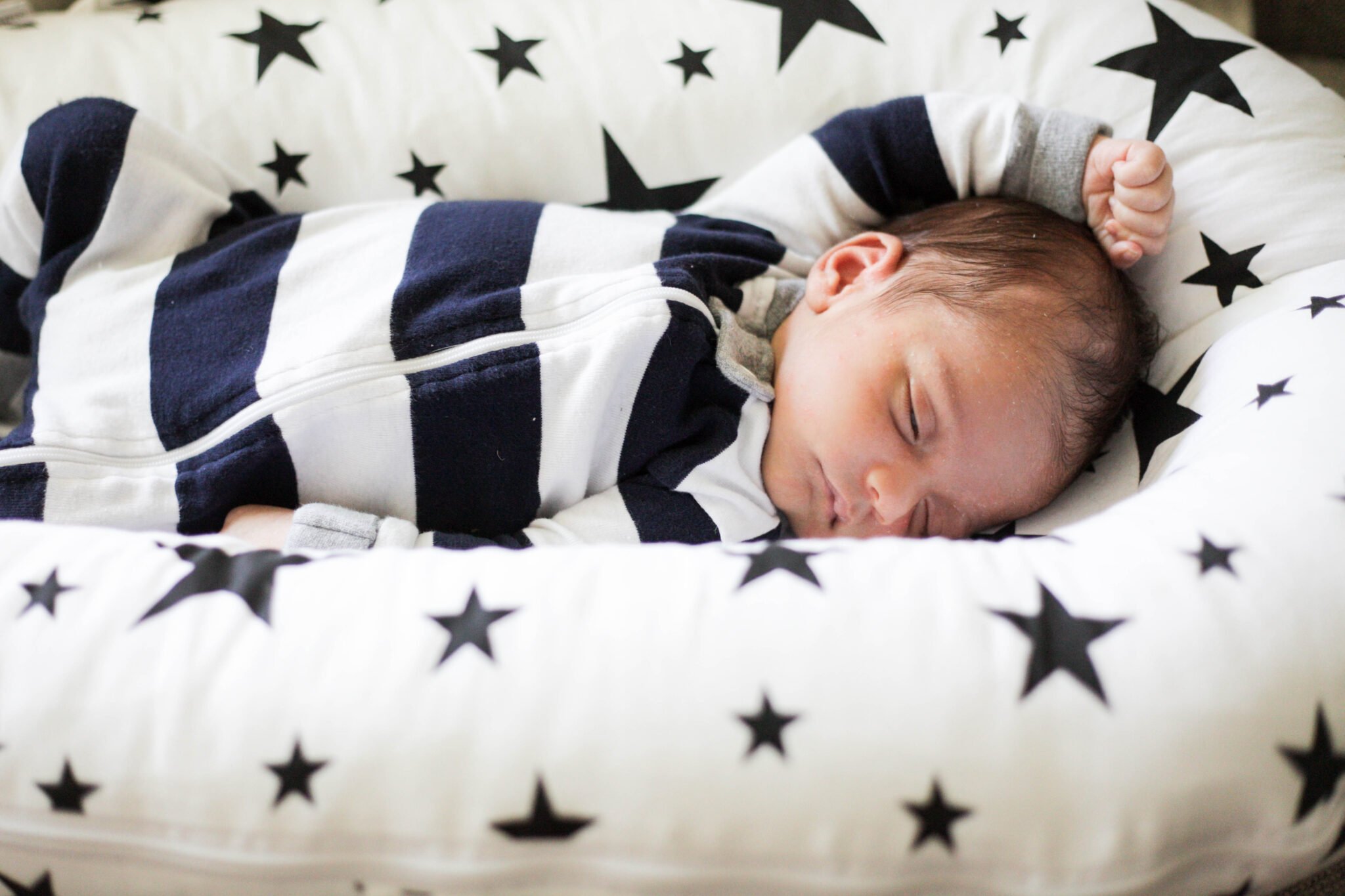 From cotton bodysuits to the cutest footie pajamas, the brand delivers light, organic, cautiously produced, and highly comfortable clothing that is also easy on your pockets.
Inclusive, versatile, and with incredibly low prices, Garanimals is a brand for kids with big personalities! Garanimals specializes in offering "mix+match" clothes that are easy to complement with any other garment. The brand is sold at Walmart.
Their bold patterns and vibrant colors are also a great way to help instill confidence in young kids. Their products are sustainable and third-party tested for quality and safety.
Carter's is one of the go-to brands for many parents, and their Little Planet line provides a great organic and sustainable option for your little ones' everyday life.
You can find sweet little patterns, and lots of styles from basic onesies to beautiful gauze dresses and everything in between.
If you love Stella McCartney for yourself, you may also like to pick up some unique pieces for your baby!
The brand has both sophisticated designs and bright playful patterns so you have cute options for play clothes as well as outfits for special occasions. The price point is in line with designer clothes, so it's on the higher end of this list.
Kyte Baby is known for its sleep sacks, so you know it has to be cozy! The brand uses bamboo, one of the best fabrics for sensitive skin and keeping cool. In fact, the founder started the company because her own child was having skin issues and she discovered the benefits of bamboo clothing for chronic eczema.
The mission of Goumi Kids is supporting moms through the sisterhood of motherhood, so this brand makes every item with moms in mind.
You can find organic cotton and viscose from bamboo, perfect for your baby's delicate skin, as well as thoughtful details to make your life easier.
Eco-friendly, organic clothing items with a pinch of modernity have a new home — Oeuf. The brand produces some of the most unique, colorful, and out-there pieces for kids that you wouldn't find anywhere else.
They expertly create garments that perfectly blend traditional and modern clothing with top-notch quality! They are a bit expensive, but they will last to be handed down to younger siblings.
You cannot go to Target and leave without Cat and Jack garments — their clothing is simply hard to miss! Their bright colors and attractive prints are some of their biggest draws.
High on quality and low on cost, Cat and Jack is a great brand for sustainable, seasonal, and fashionable clothing for kids.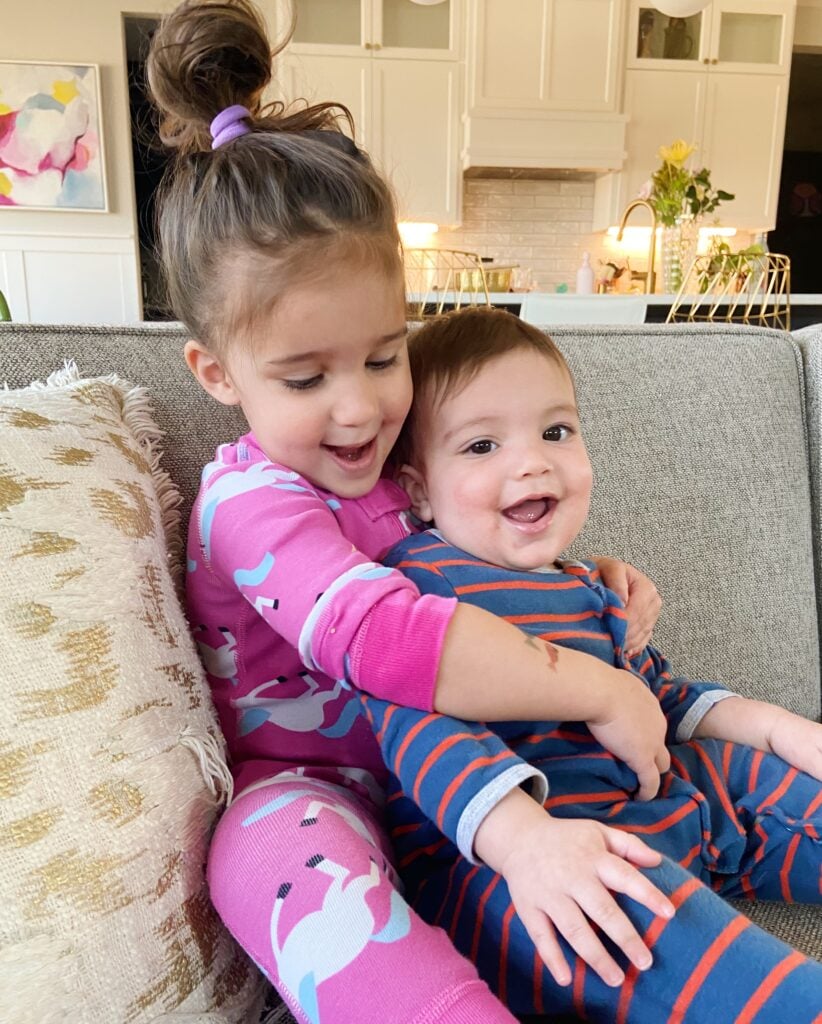 Hanna Andersson is a highly recommended baby clothing brand, albeit on the pricier side. But their fun patterns and super-soft fabrics make the brand worth investing in, and they have sales often.
The onesies, pajamas, T-shirts, sweatshirts, pants, everything comes in bold and quirky colors and patterns. Your kids will fall in love with the garments right away.
Hanna Andersson also allows you to shop by your choice of prints. Holiday prints, animal prints, floral prints — the choices are endless!
L'ovedbaby is a unique baby clothing brand that promises 100% organic cotton garments. The brand makes its garments with no harmful chemicals, retardants, or unsafe dyes.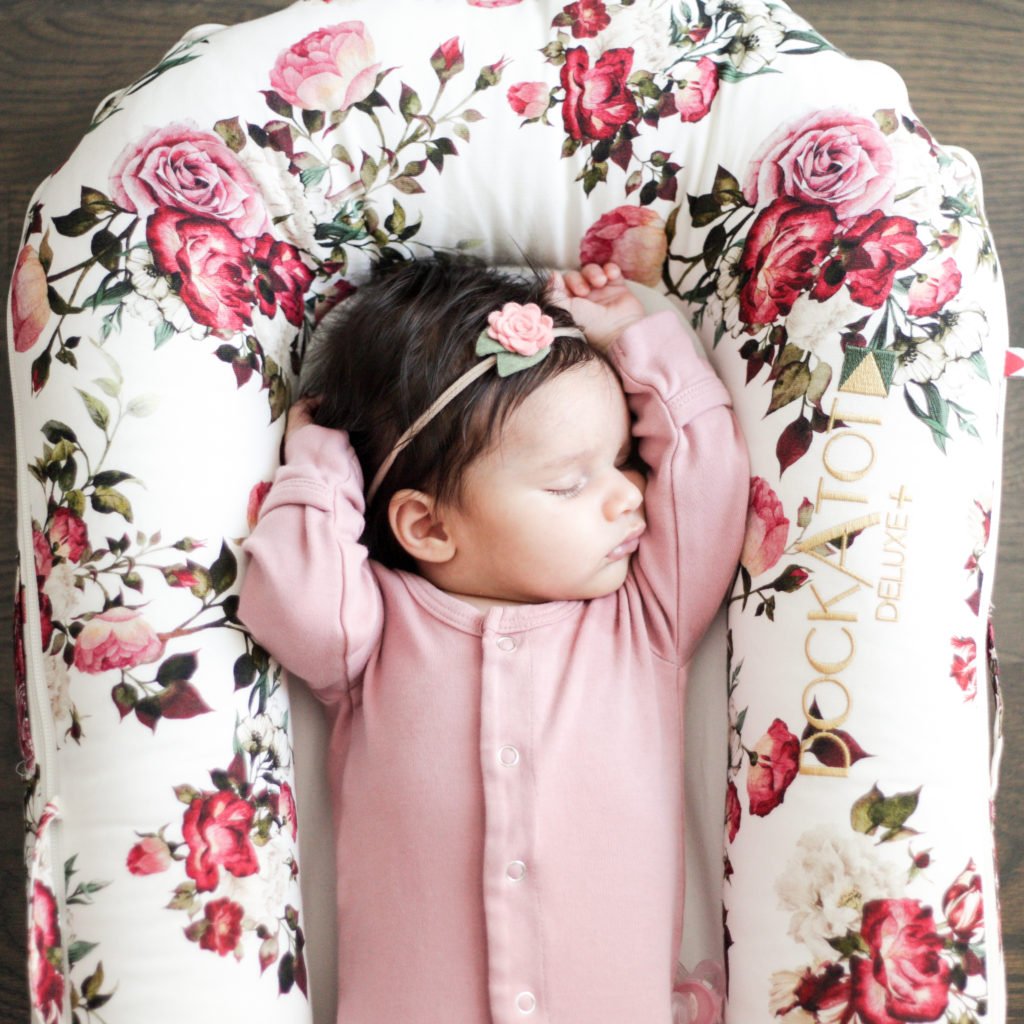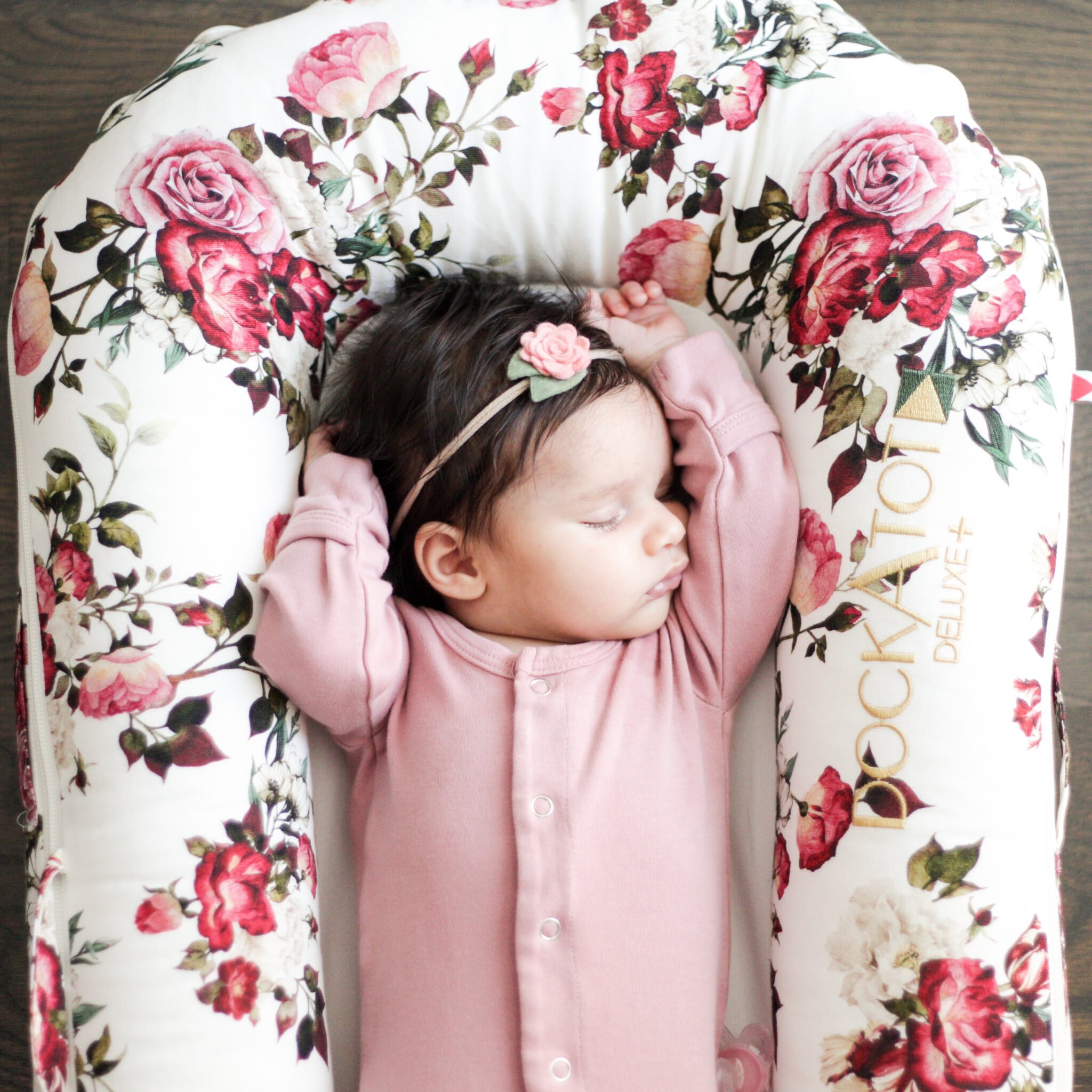 The brand uses no carcinogenic pesticides in manufacturing the cotton used for their clothing pieces, so you can be assured that your baby is wrapped in safe, toxin-free fabrics.
Conclusion
The brands listed here have the best collection of adorable, fashionable, high quality baby clothing and baby accessories.
So, whether you're prioritizing comfort over style, looking for classic pieces, or want your kid to stand out from the crowd, with these brands, you'll have the perfect wardrobe for your baby!
Still shopping? Here are the best baby pajamas and the best organic baby brands! And check out my favorite shoes for toddlers (girls and boys), all under $50!