Swaddles are a mom's best friend. But with so many options, how do you know which one is right for you and your baby? We've used 3 different types of swaddles – the SwaddleMe, the Ollie Swaddle and our absolute favorite – HALO SleepSack Swaddle!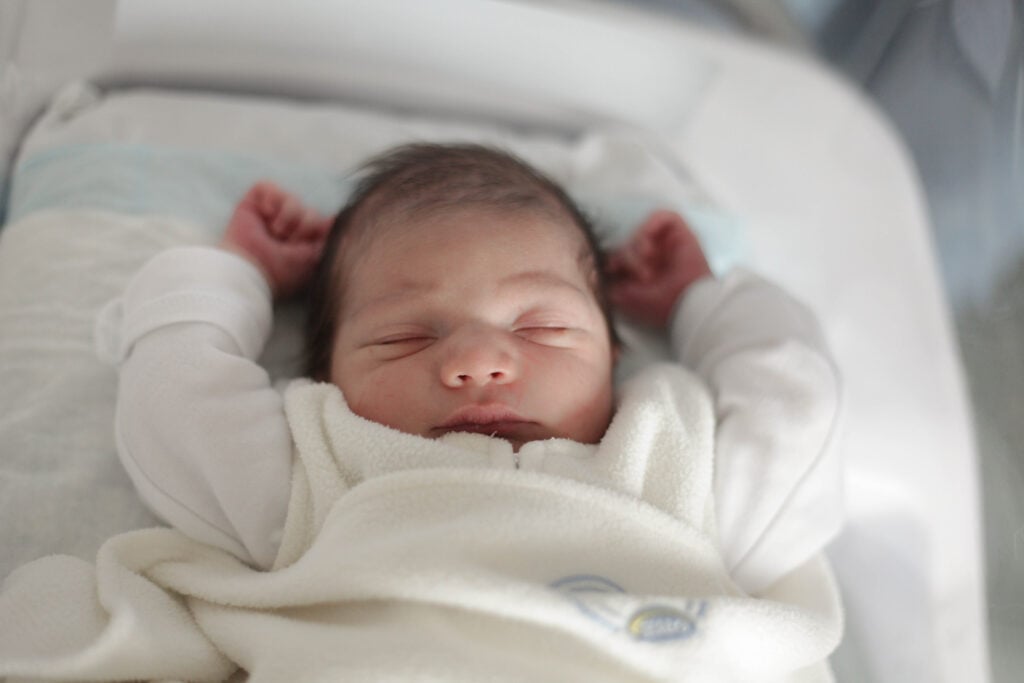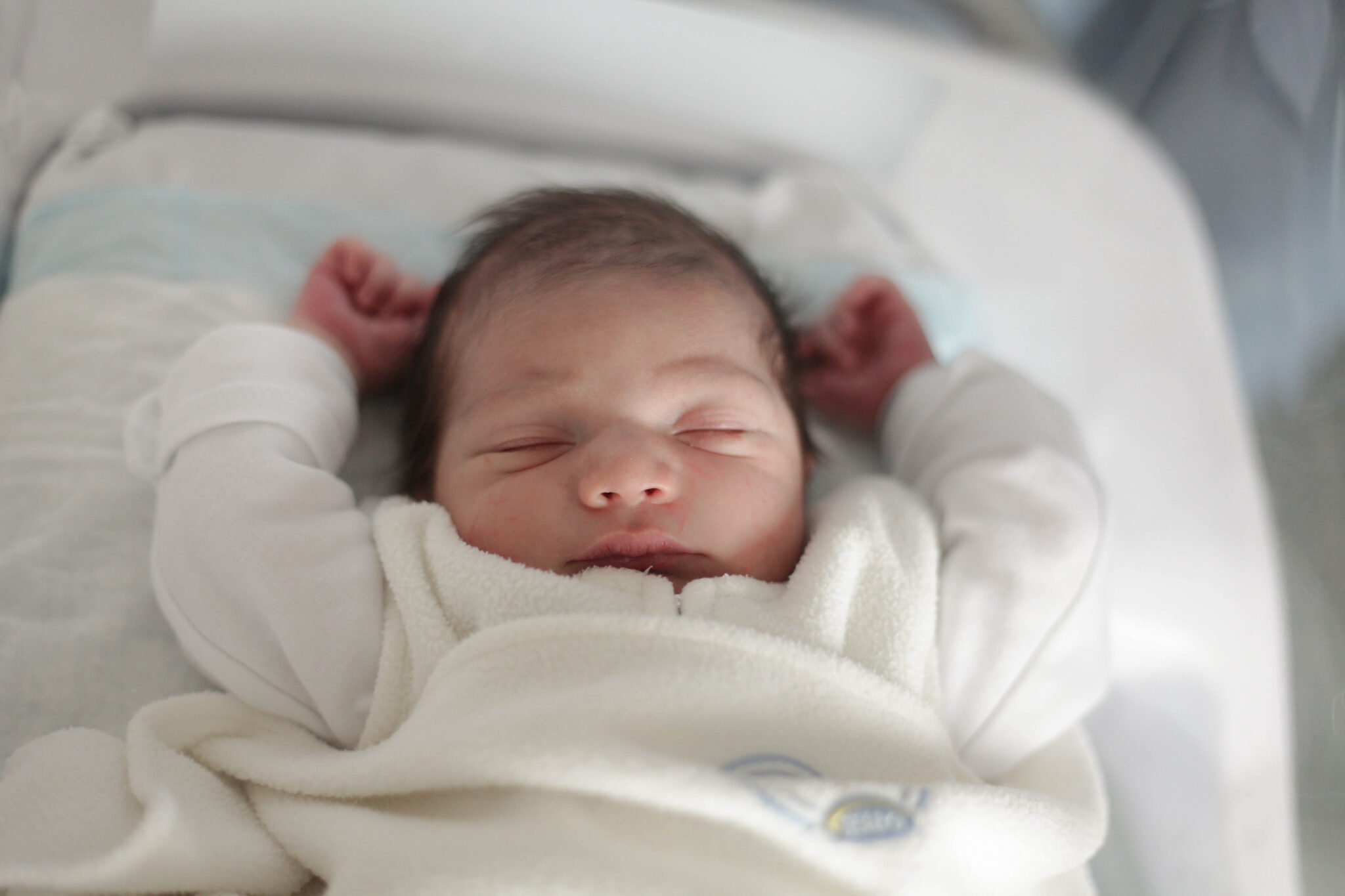 Our hospital actually gives us a fleece Halo Swaddle after our babies are born so we have quite the collection of those. They're our go to during colder months but for hot summer days or nights we don't like to do swaddles that are so thick and warm.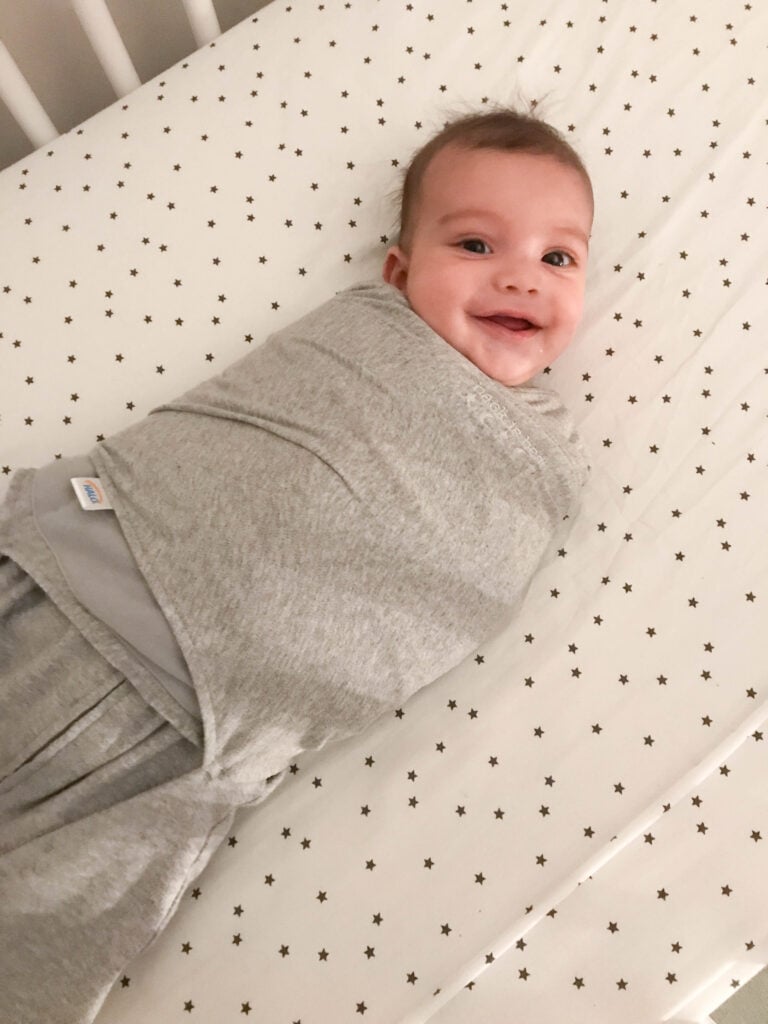 We finally got a cotton HALO SleepSack Swaddle with our 3rd to use year round and it quickly rose to the top as our absolute favorite swaddle!
Halo's Mission
HALO's founder, Bill Schmid and his wife lost their daughter to SIDS. SIDS stands for Sudden Infant Death Syndrome which is the sudden, unexplained death of a seemingly healthy infant up to the age of one year.
This loss lead Bill to create HALO and to do what he could to create a safe sleep environment for babies. He's created the HALO SleepSlack: the Original Wearable Blanket, the Bassinest (review on that coming next!) and more.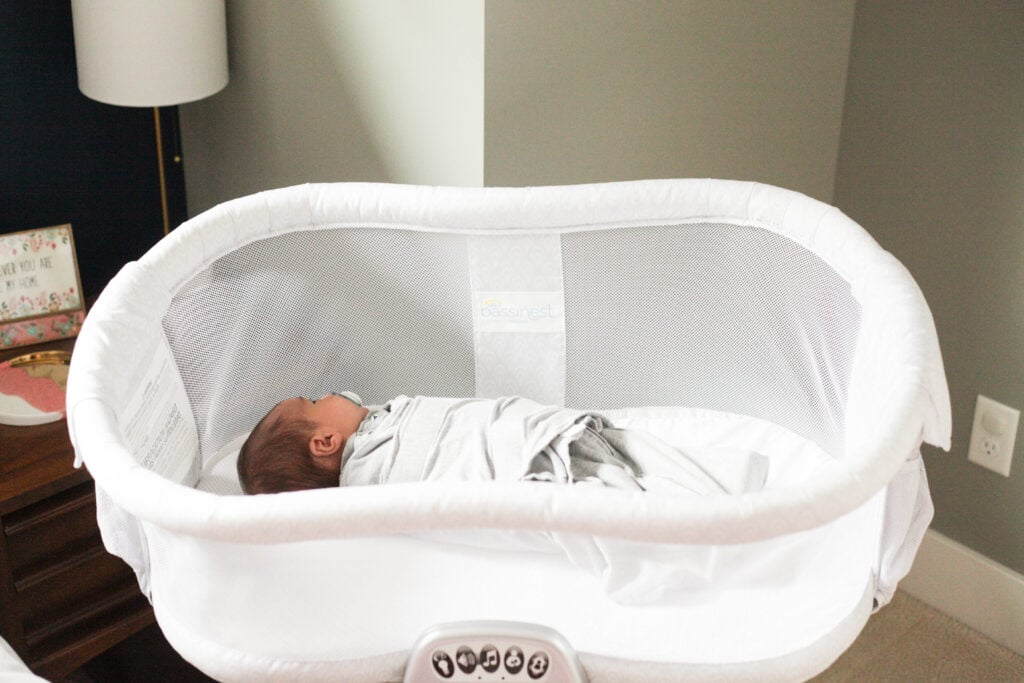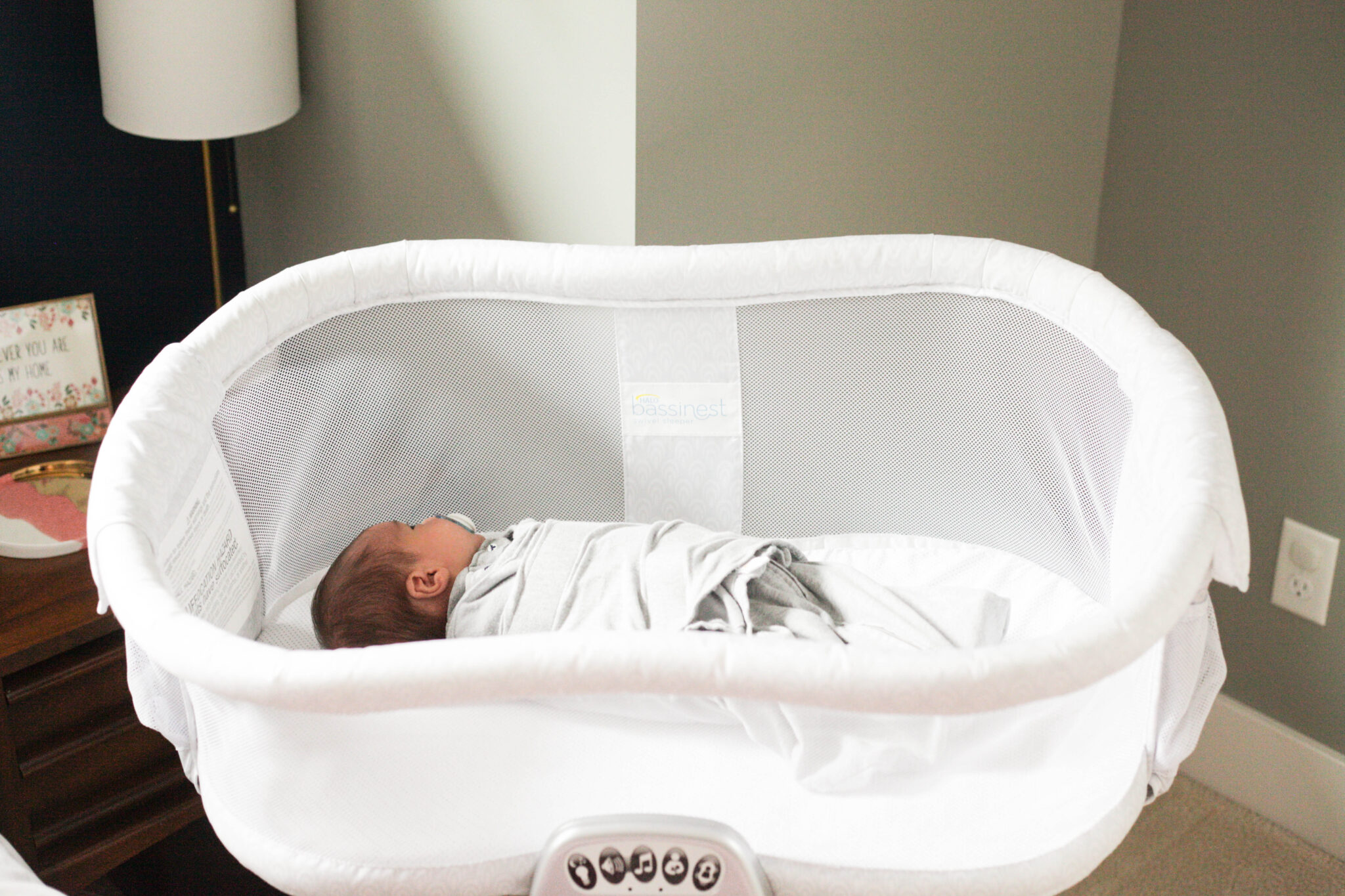 Bill also launched the HALO Safer Way to Sleep Hospital Modeling Program which provides free HALO SleepSack wearable blankets, training and educational tools to help hospitals educate parents about safe sleep. Our hospital is one of those hospitals!
We've been using HALO Swaddles for over 4 years so I promise they're amazing! Here's my full HALO SleepSack Swaddle review with pros and cons!
HALO SleepSack Swaddle Review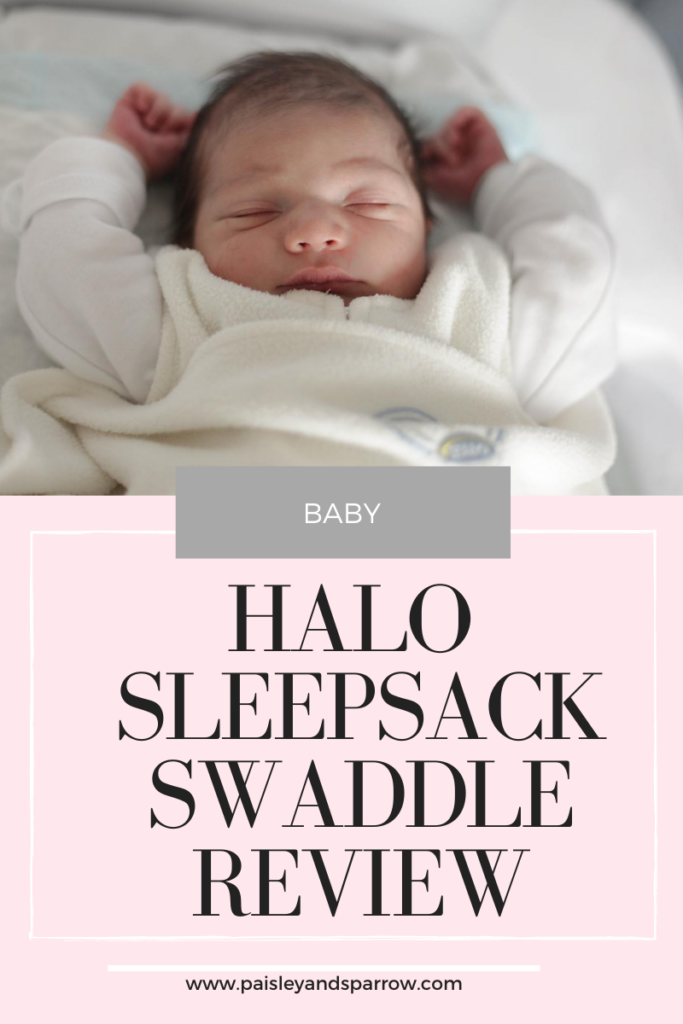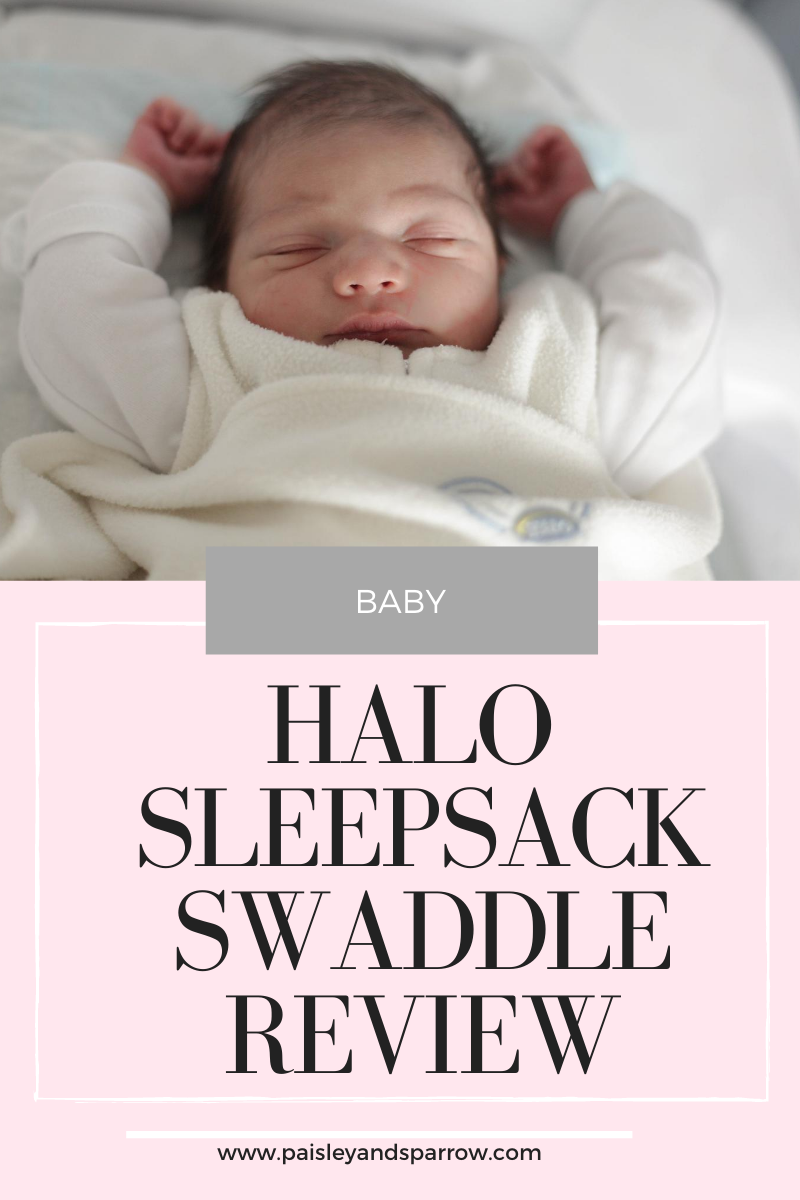 Paisley + Sparrow is a participant in the Amazon Services LLC Associates Program. This post may include affiliate links which means I may earn a small commission if you shop using the links below at no additional cost to you.  Thanks so much for supporting me and this blog!
HALO SleepSack Swaddle Pros
1. Easy to use!
The HALO SleepSack Swaddle is one of our favorites because it's so easy to use. You don't need to wonder which side is up or down or worry about it come undone. There's arm holes to put your baby's arms through, an easy to zip zipper and velcro to keep the swaddle nice and tight!
This swaddle makes middle of the night feedings and diaper changes a breeze since you're not folding and tucking – just zip and velcro!
2. Adjusts to baby's sleep style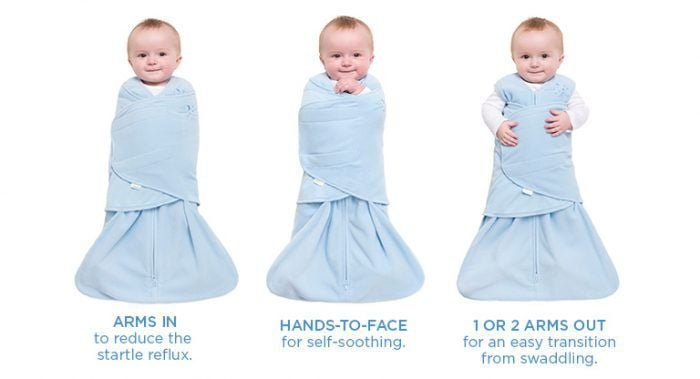 The Halo Swaddle can be used 3 different ways – with both arms in, with one arm out or with both arms out. We always start with both arms in to prevent the "Moro" or startle reflex with they're newborns. Then we adjust as needed.
3. Easy to clean + washes well
Have a blow out? Did your baby drool all over it? Just throw it in the wash and drier and you're read to go! We always buy 2 swaddles so we have an extra one ready when one is being washed.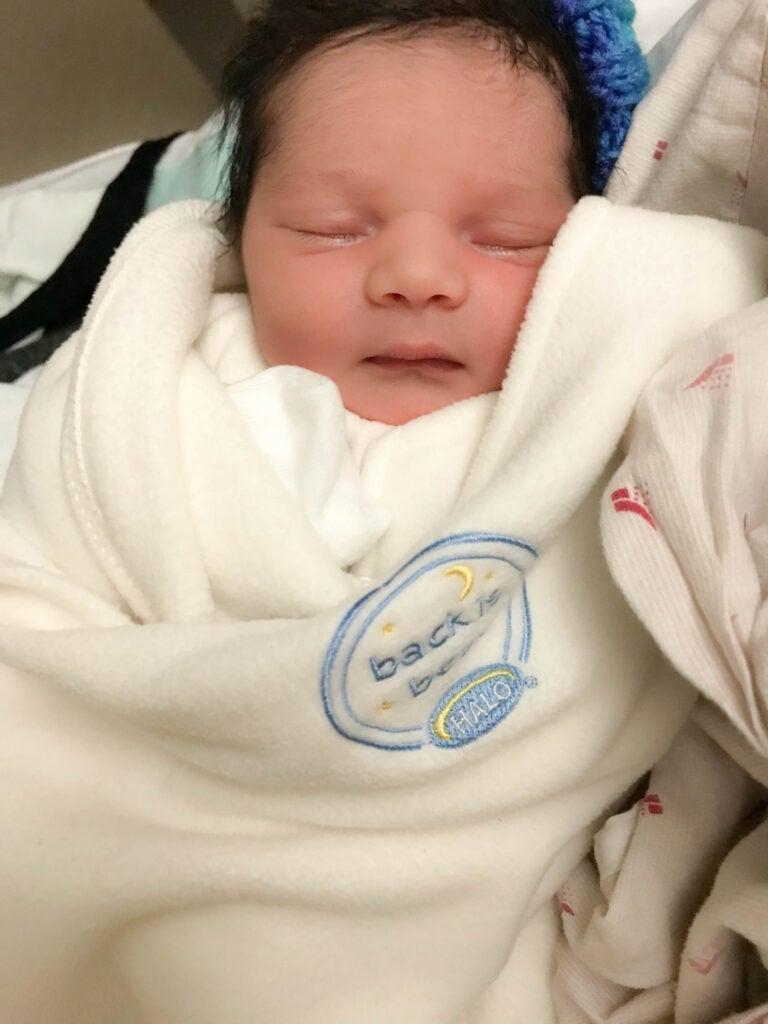 4. Inexpensive
The HALO swaddles are very reasonably priced, typically around $20. We typically buy 2 cotton swaddles to rotate for both the small size and the medium size. They're totally worth it!
5. Hips and legs are free
Just the arms of your baby is swaddled rather than the whole body so there's no danger to your little one's hips or legs being swaddled too tight.
Halo SleepSack Swaddle Cons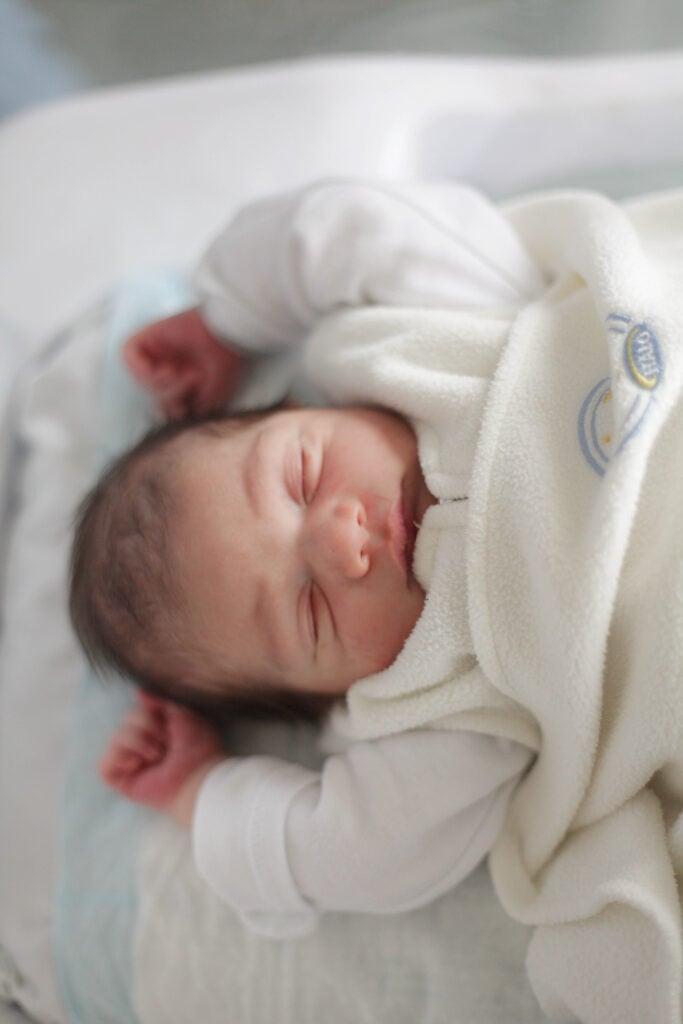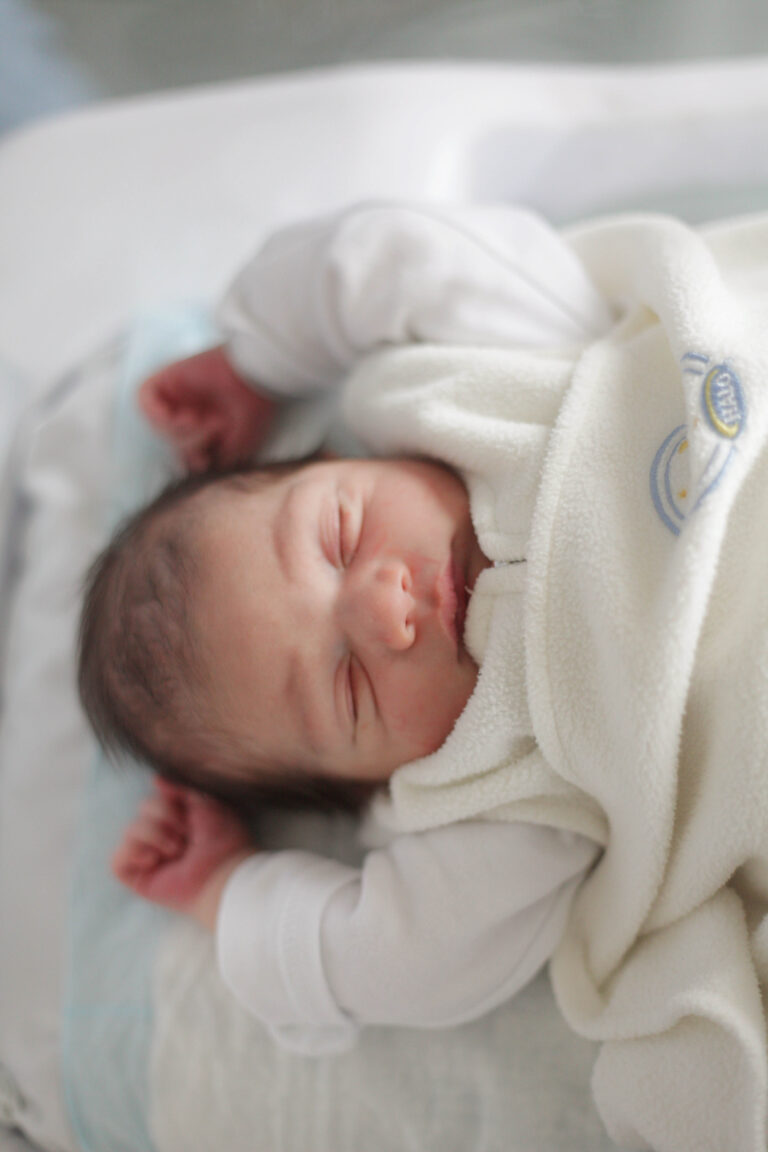 To be completely honest there isn't much of a con to the Halo SleepSack Swaddle. The only one I can think of is the wings of the swaddle getting jumbled when you're laying it out to put your baby in. They are a bit long (which they need to be!) and can fold up and on one another.
Where to Buy a Halo SleepSack Swaddle
You can buy a HALO Swaddle at most retailers! Here's a few places:
Overall we've loved our Halo SleepSack Swaddle for all 3 of our kids and highly recommend them if you're looking for a swaddle for your little one!
Want more baby product recommendations? Here are 17 of my favorite items for the first 3 months (that I actually used with our 3rd baby!).