*This baby registry checklist was first published June 2018 and updated July 2020.
Pregnant or adopting? Trying to figure out what you need for your baby and clueless and overwhelmed on where to start? Here's a detailed baby registry checklist from a mom of 3 along with some product recommendations to get you started! Download it here…
When I was pregnant with my first I had my sister-in-law take me to the store to register for all of the necessary baby things I was going to need. It's always so much more helpful to get the advice from someone who's a mom and knows what is actually necessary! 🙂
I had tried going to Target by myself a few times and got so overwhelmed and frustrated by how many options there were and not knowing where to start. It wasn't until I had a veteran mom with me that that overwhelm and anxiety left and I felt more prepared to have a baby!
How does a baby registry work?
First up, how does a baby registry work? Basically the soon to be parents pick where they want to register for gifts (more on that later) and add items to this list that they would like to receive as gifts.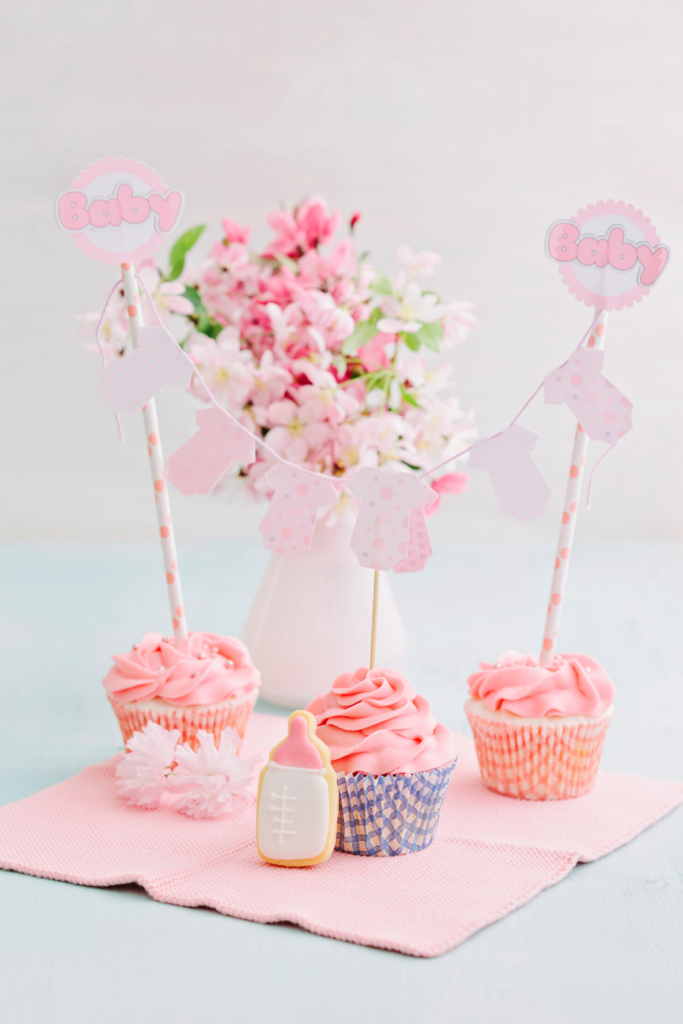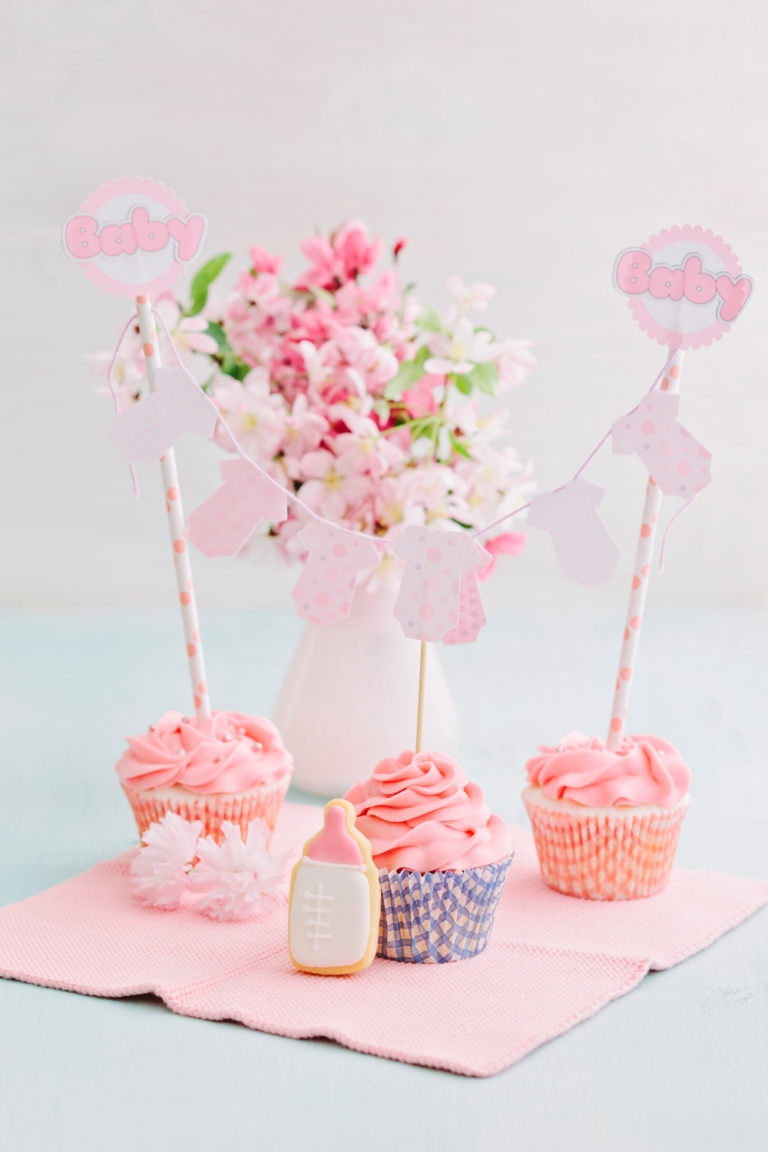 This can be sent out to friends and family or included on baby shower invites! Having a baby registry is so important for 2 reasons.
One, it gives those well meaning friends or family who want to give you a gift some guidance of what you really need. While a super expensive pair of newborn pajamas might be SO cute, getting a pack of diapers to keep your newborn clean and diapered for the first month of their life might come in handy!
It also helps so you don't get too many of one thing (or at least minimizes the chance of it happening). Registering for one Dock a Tot will let your people know that you only want one and when someone buys it and checks it off the registry list, everyone will know you're already getting it!
When to make a baby registry?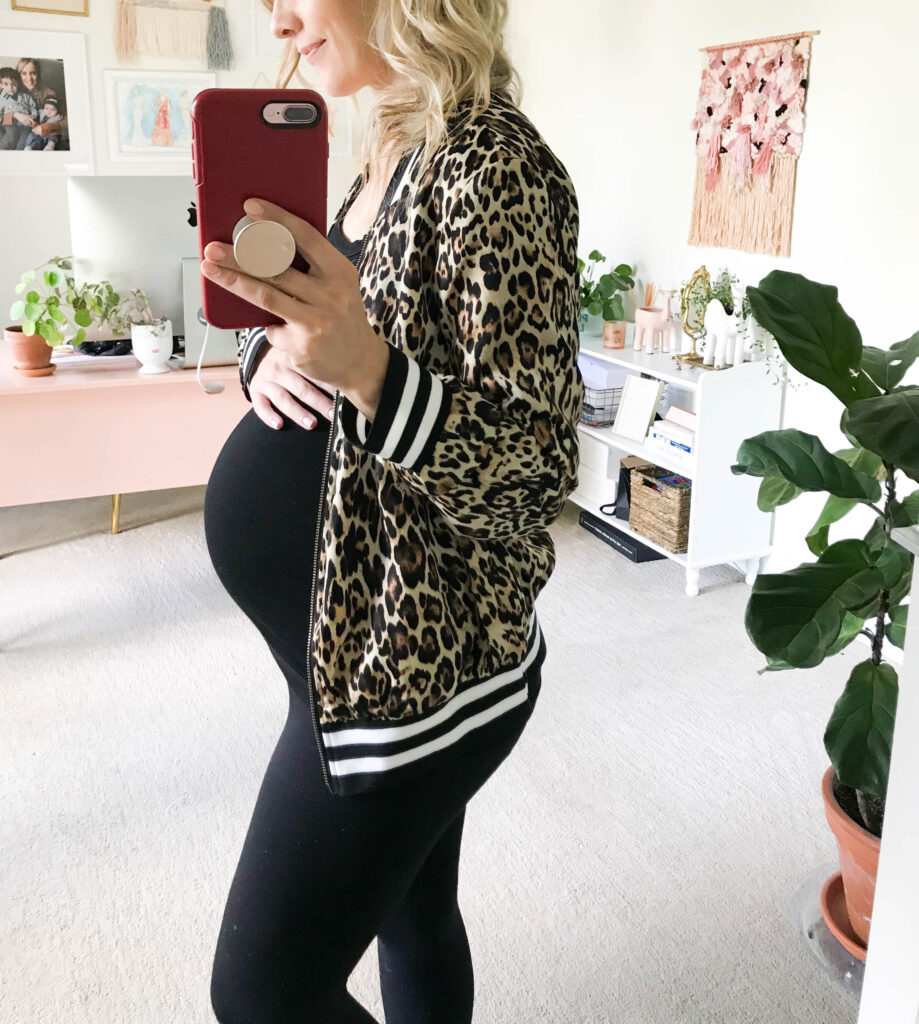 This is up to you! You can start one right away if you want and just keep it private until you start sharing that you're pregnant. Or you can wait until you're further along in your pregnancy!
I personally waited until I was about halfway through my pregnancy before starting up on anything. Most of my baby showers were happening later on in my pregnancy during my third trimester and I was honestly way too tired in my first trimester to even think about it!
Where to register?
One big question you likely have is "where should I register for my baby?". There are a ton of options when it comes to this and honestly, I'm a fan of registering at a few different places!
One place I feel is a must is Amazon. It makes is so easy for out of town friends and family to send you a gift and there's so many more brands (and lots of small shops!!) on Amazon that you wouldn't find anywhere else.
There's tons of perks with Amazon gift registry from group gifting (multiple people can go in on one gift), 10% (or 15% for Prime members!) completion discount to finish off your registry and universal registry meaning you can add items from any other website on to to your Amazon registry! You also get a free gift and free returns for 365 days!
I also really like going in to Target to register for gifts that way as well. You're able to actually see some of the items in person and Target often times has really cute baby clothes!
Tips for Registering
Here's a few tips to keep in mind when registering:
Don't register for too many clothes! (People love to buy baby clothes so you'll likely get a lot anyways and you don't want to end up with a closet full of clothes and no diapers or burp cloths!)
Don't be afraid to put expensive things on there. (Groups of people often go in on a gift and even if nobody buys it, you'll still get your completion discount on it when you close your registry.)
Add more diapers than you expect to get. (My sister in law told me to register for at least 5 diapers in each size newborn through size 4 since you get a discount on them when you close your registry. Genius!!)
Don't let other people influence you to do something you don't want to do. (Want to do cloth diapers but your best friend thinks you're crazy? It's ok to still register for what you want – remember, you're the one who's going to be raising this baby!)
It's ok to exchange things or change your mind! (Registered for a backpack diaper bag but decided you wanted a different style? It's ok to get what you want.)
Baby Registry Checklist Printable
*Just right click and print the image below to keep track of what you have and what you need!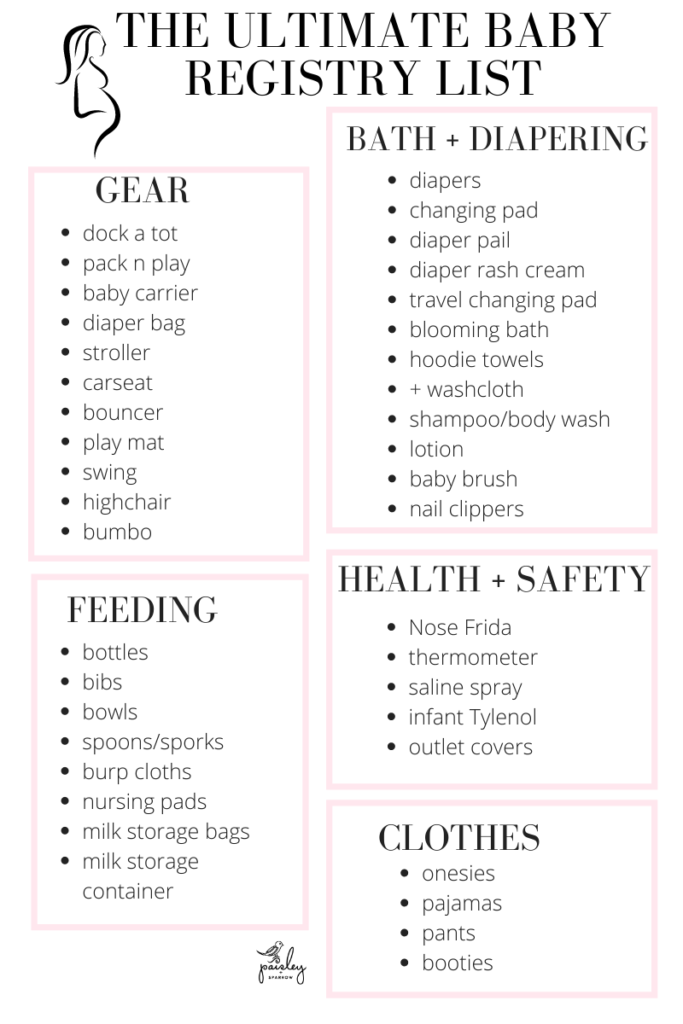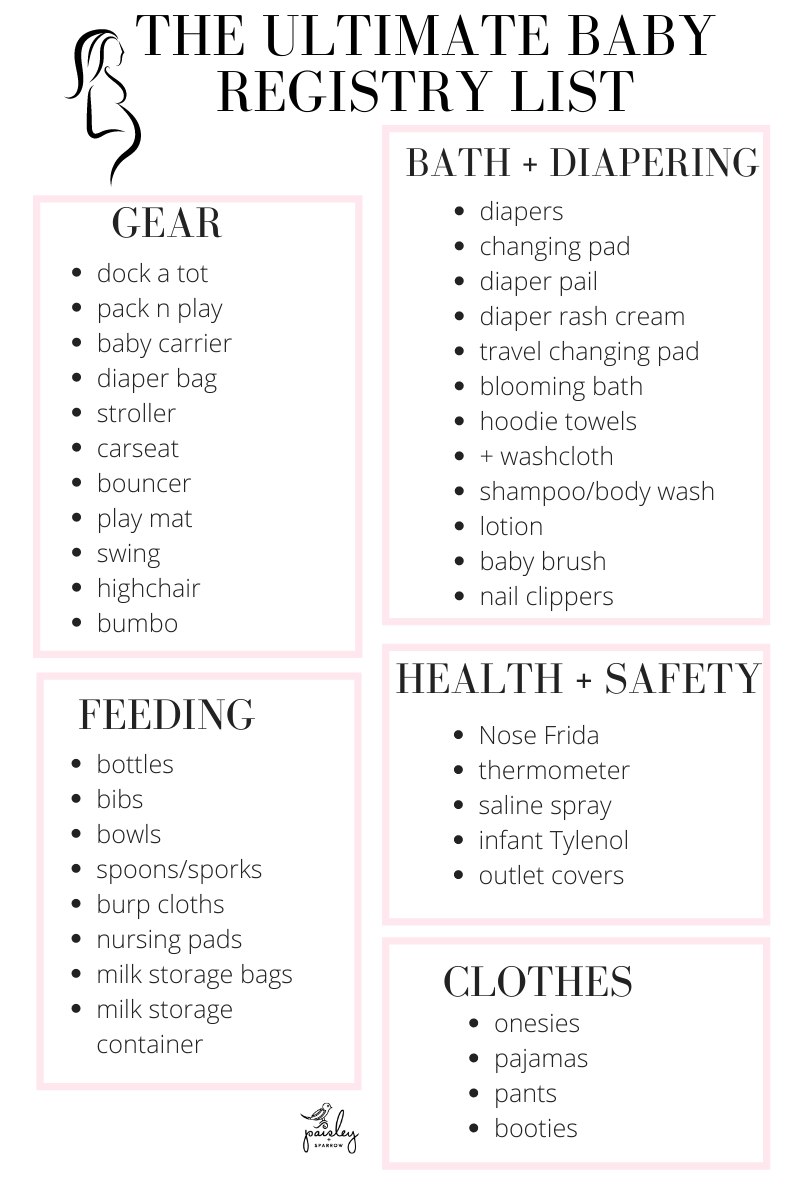 GET YOUR PRINTABLE HERE
Paisley + Sparrow is a participant in the Amazon Services LLC Associates Program and may include affiliate links which means I may earn a small commission if you shop using the links below at no additional cost to you. Thanks so much for supporting me and this blog!
The Ultimate Baby Registry Checklist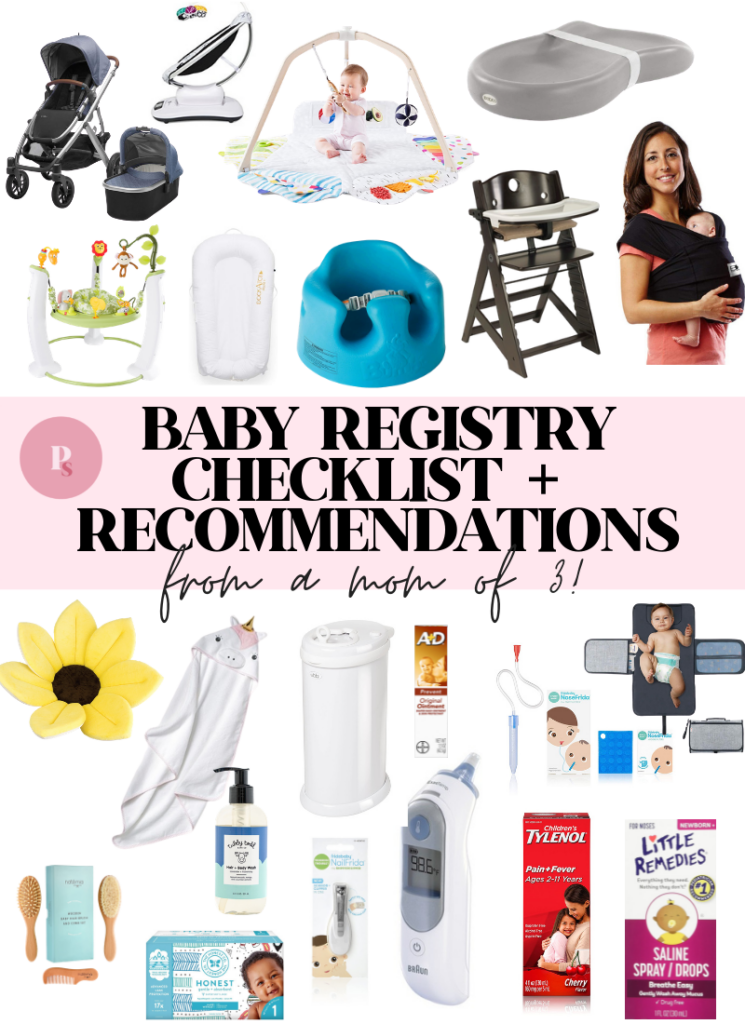 So now on to the main question of what do you actually need to register for? After 3 kids I feel like I have a pretty good handle on what parents need for their new baby, so here's my ultimate baby registry checklist!
Obviously all parents AND kids are different so what works for me may not work for you but hopefully this helps you get started! This is broken up into sections to help make your list making a little easier (or just print off the one above).
Gear
DockATot's are a mom's best friend. They're easy to transport for naps outside your home. They give you peace of mind that your baby isn't going to roll off the bed. And baby's love them!
I did a full Dock A Tot review that you can check out for all the details. I'm obsessed with this thing!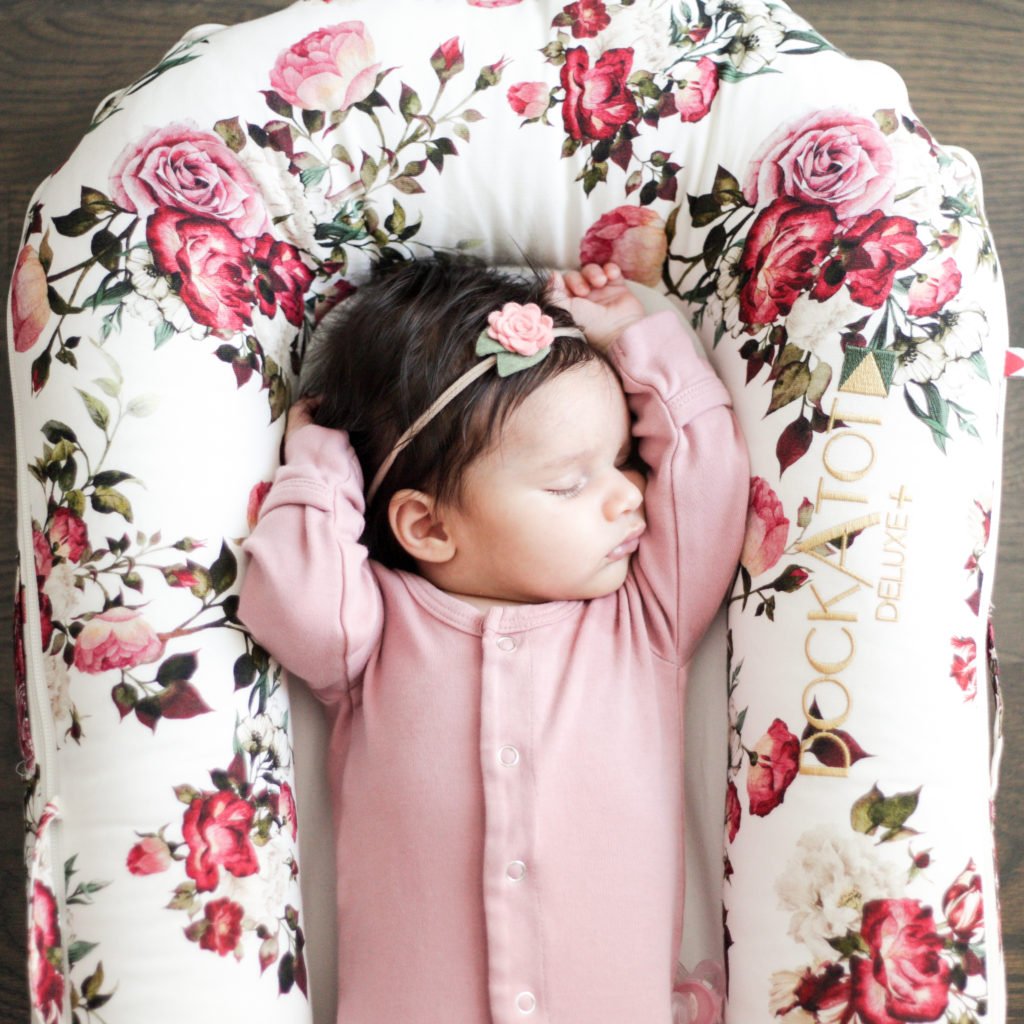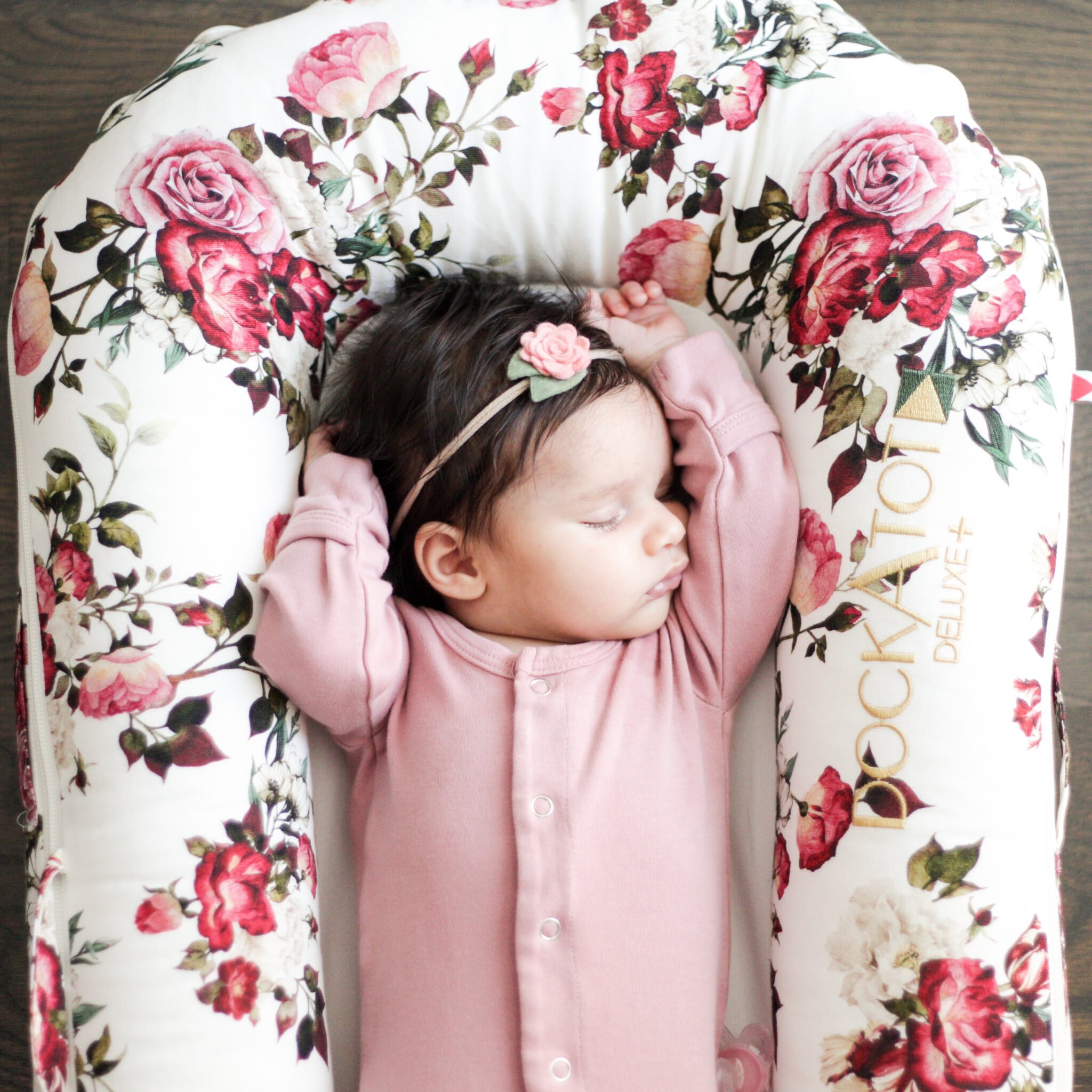 A pack n play is something you'll definitely want to have if you ever travel or spend the night at family or friends' homes. especially when your little one gets a little older! You don't need to get anything too advanced if you just plan on using it every once in a while.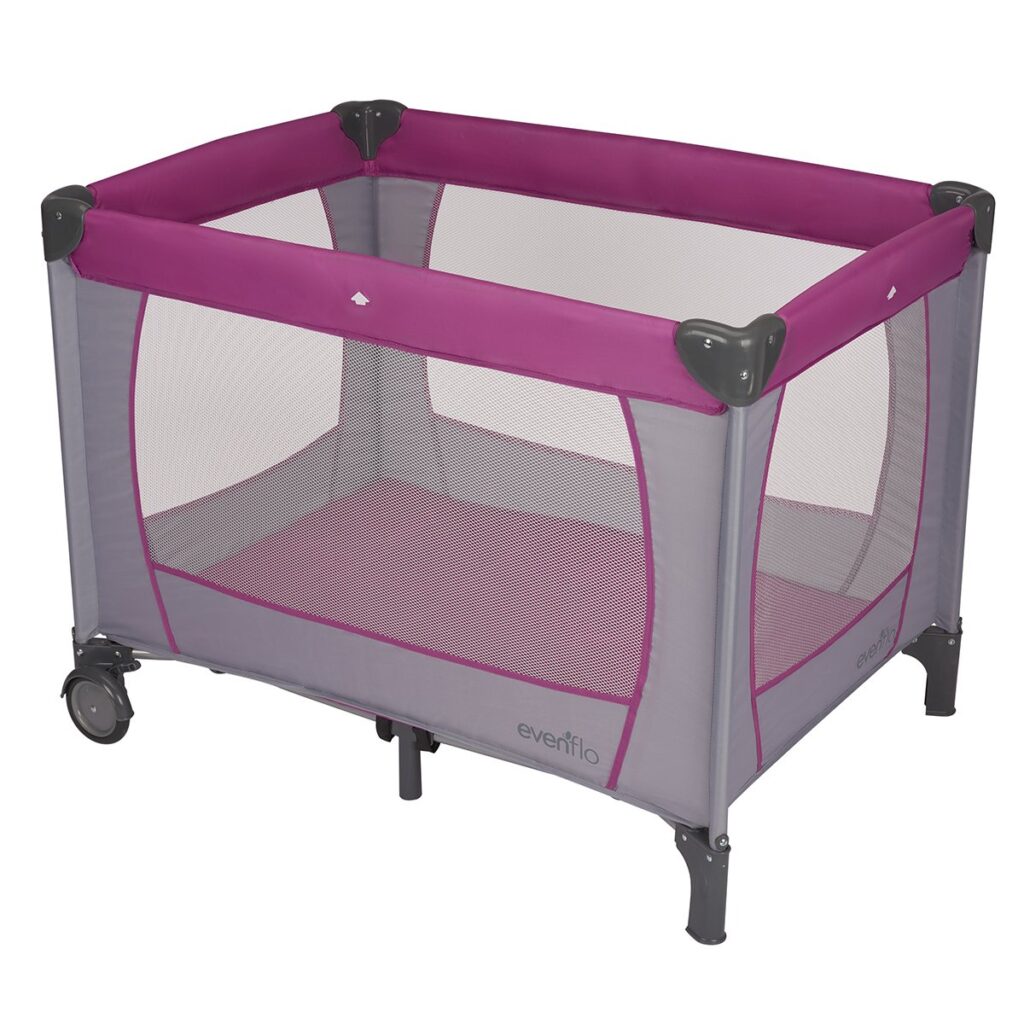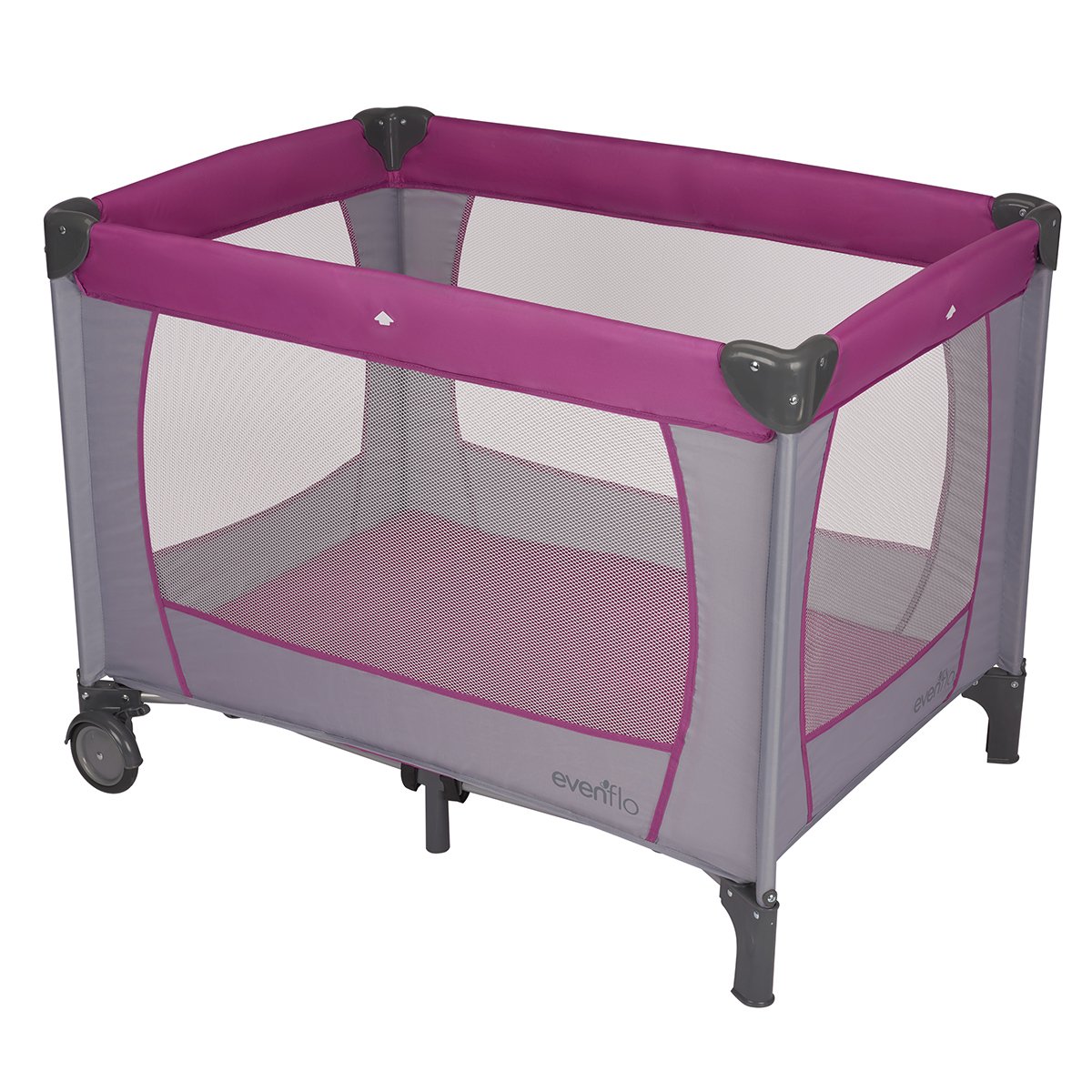 I highly recommend grandparents or aunts/uncles to have one too – it makes life easier for everyone! 😉
3. Baby carrier
Even if you're not planning on being a big baby wearer, you need at least one carrier. Having the option to be hands free and carry your little one in a carrier especially in places where strollers aren't ideal is the best.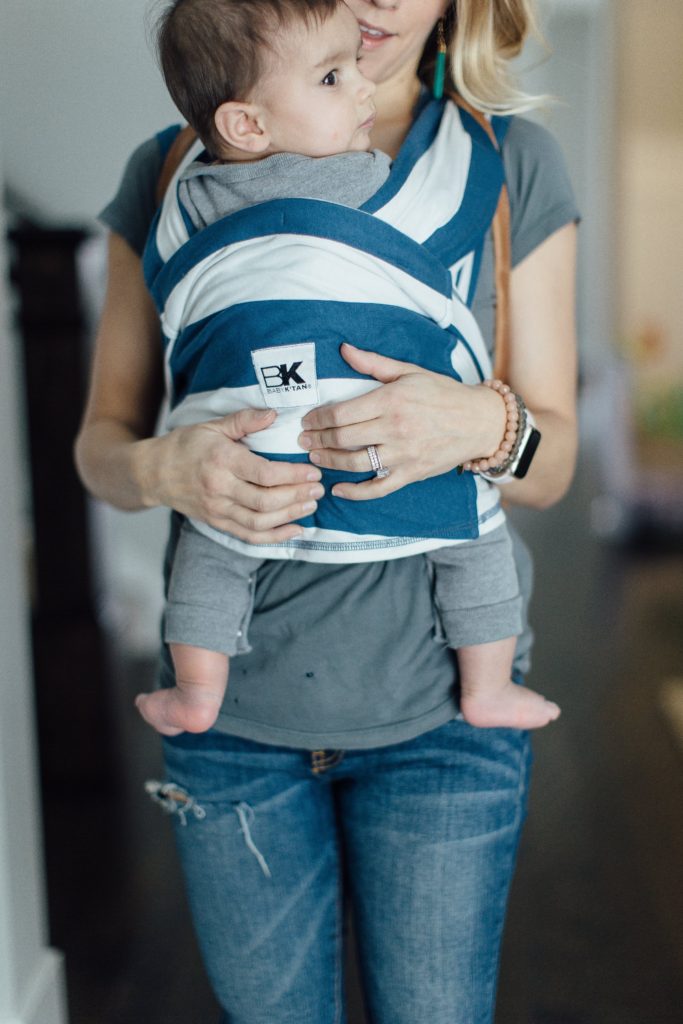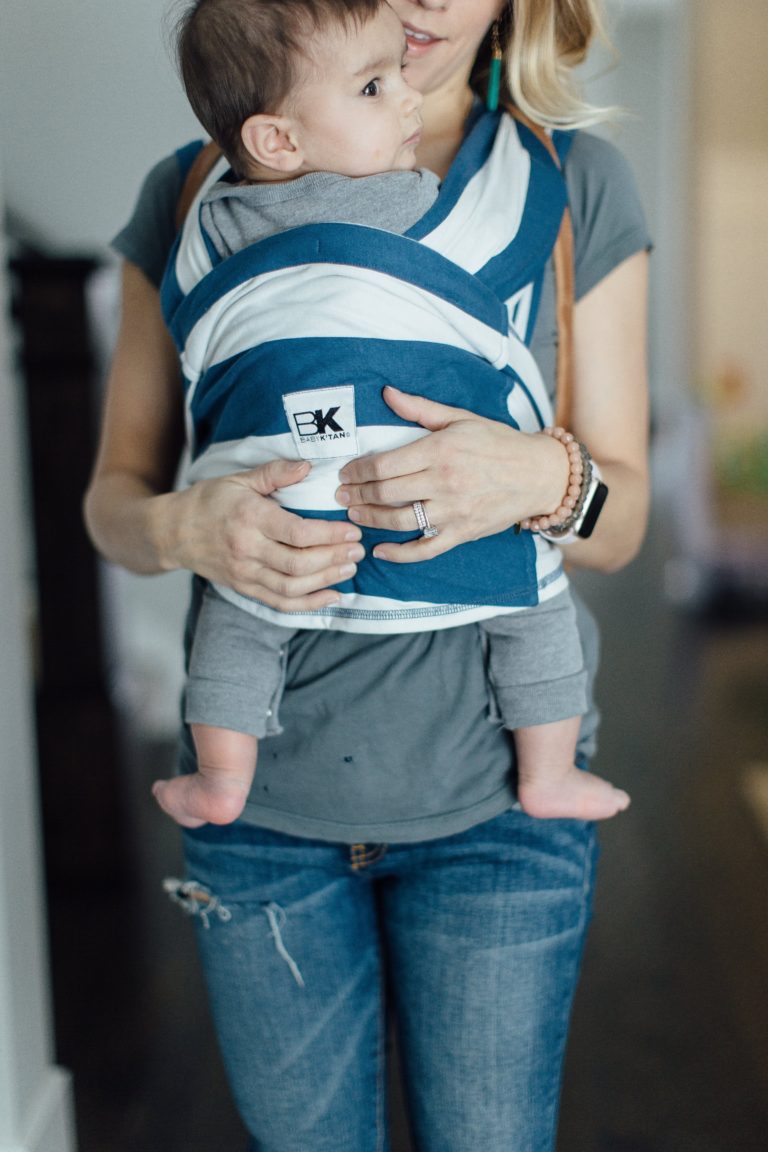 I use mine daily for walks with our dog (it's easer to maneuver sidewalks with a dog when I'm not pushing a stroller)! We also love them when we're at local events like parades, art fairs or neighborhood gatherings.
I'm big fans of the Baby K'tan (find my review here) and the Infantino carrier.
4. Diaper bag
My diaper bag changes as often as my handbag does! To be totally honest, each season has different needs so I switch up my bag for what I need.
I started out with this Little Unicorn bag with Roy and loved it! I also used an Austin Fowler bag off and on during that first year too. Use the code Paisley15 for 15% off any Austin Fowler bag!
After P was born, I realized I needed a backpack. I bought this simple one on Amazon which worked very well but wasn't amazing quality. I've also tried a Lily & Jade which I loved but it didn't have the organization that I was craving!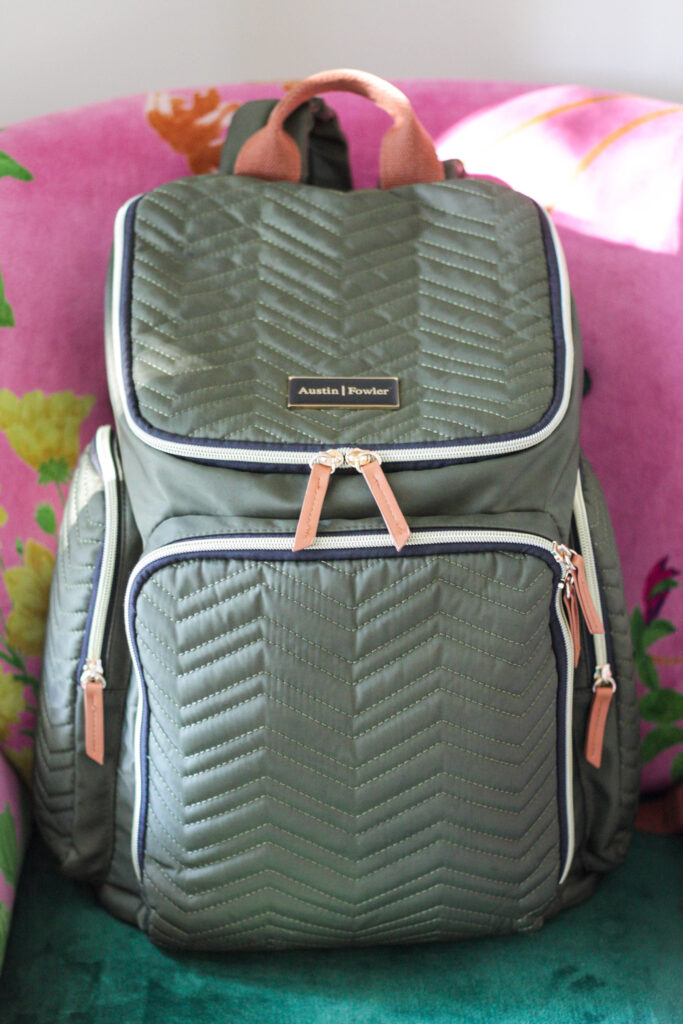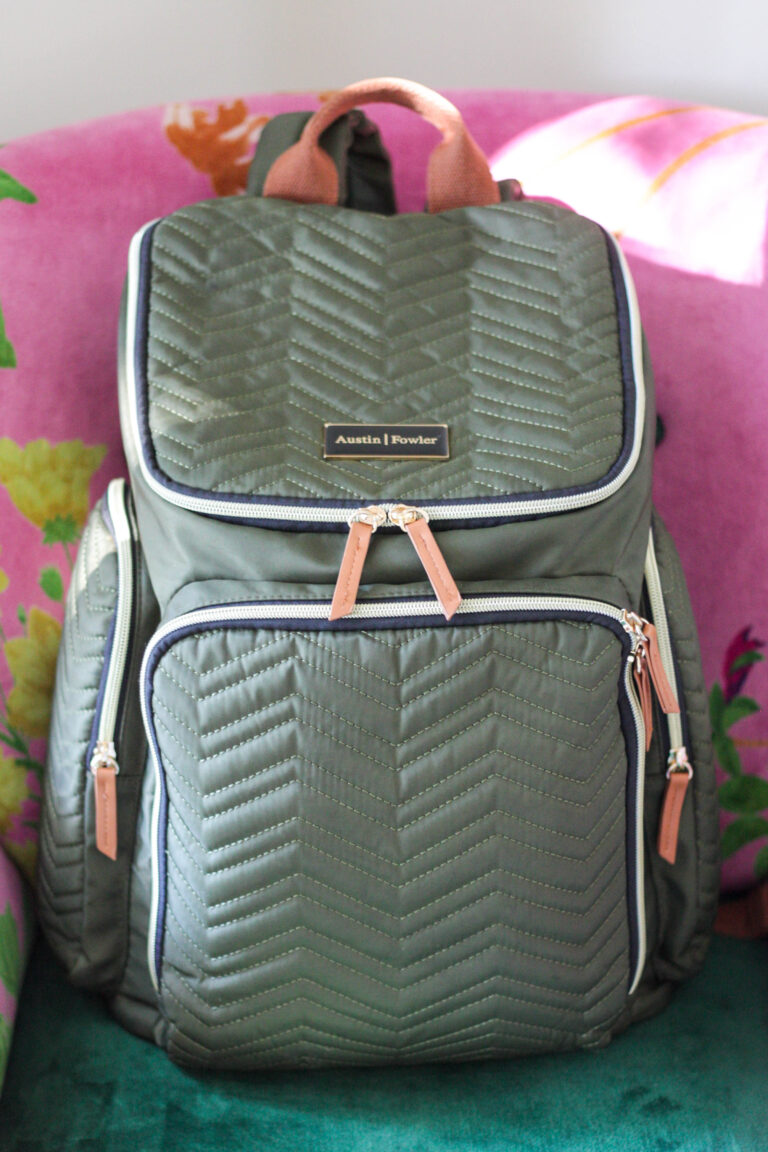 Austin Fowler eventually came out with a backpack and it has been my go to ever since! I'm completely obsessed with it and have used it for a long time now. You can find my full Austin Fowler Backpack review and a promo code here!
Want a backpack style diaper bag? I have a list of 19 best diaper bag backpacks to choose from!
5. Stroller
This is one thing to do your research on! There are SO many different types of strollers out there. Try to think about your lifestyle, budget and how many kids you want (and how spaced apart).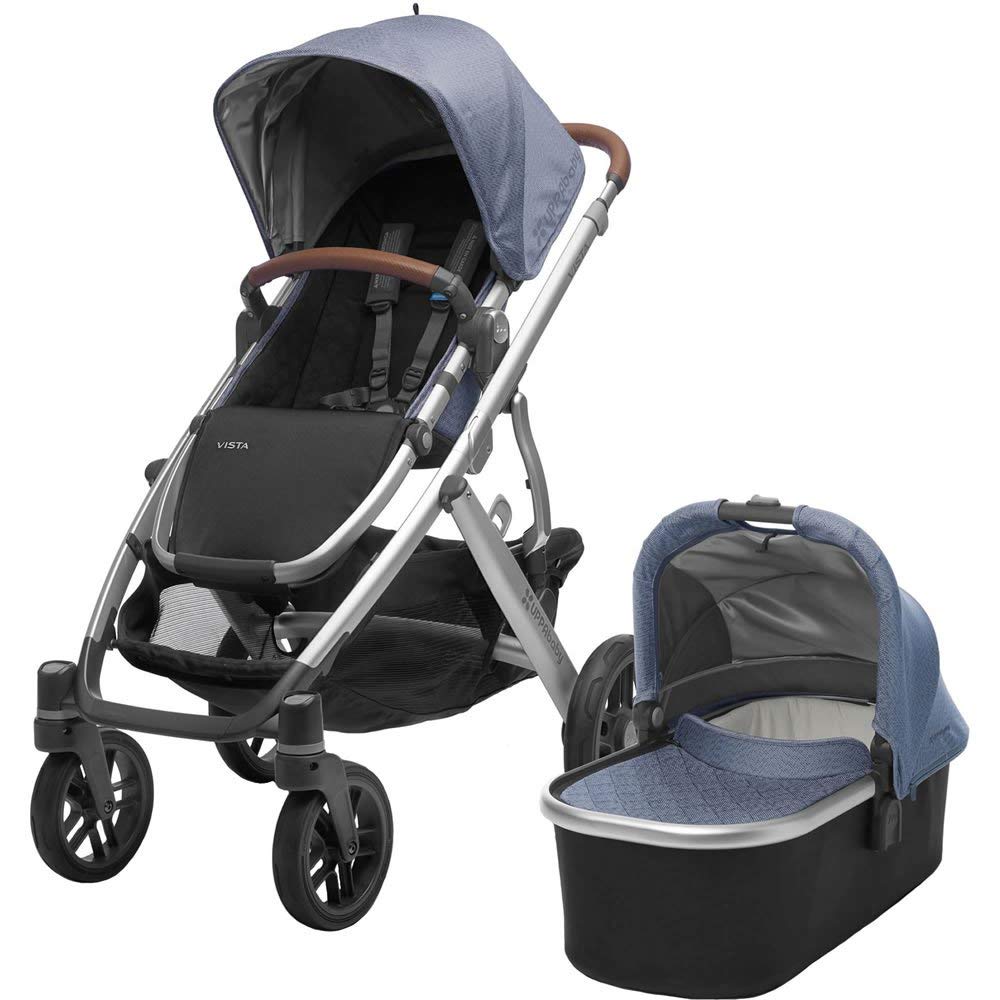 If you don't live in a very walkable area and won't use a stroller that much, you likely won't need to get a super nice stroller. However, if you do a ton of walking, you'll want to invest in one that will last and fit your needs!
There's also ones that are great for traveling or running or multiple kids. We ended up getting an Uppa Baby Vista because we planning on having more than one kid, likely not too far apart. even more now that we have 2 kids!
I wasn't a big fan of spending that much money on a stroller but oh my – it has been 100% worth it! Now that we have 3 kids we can easily fit 2 sitting and our oldest has the ability to ride on the kick board when he gets tired on longer walks (he just recently turned 4 so he's been using it less and less but used it a ton last summer!).
(Check out this Veer Wagon review for when your kids are older!)
6. Carseat
This is a non-negotiable! You need a carseat! There are tons of different types and styles so be sure to do your research to find one that fits your car and your lifestyle!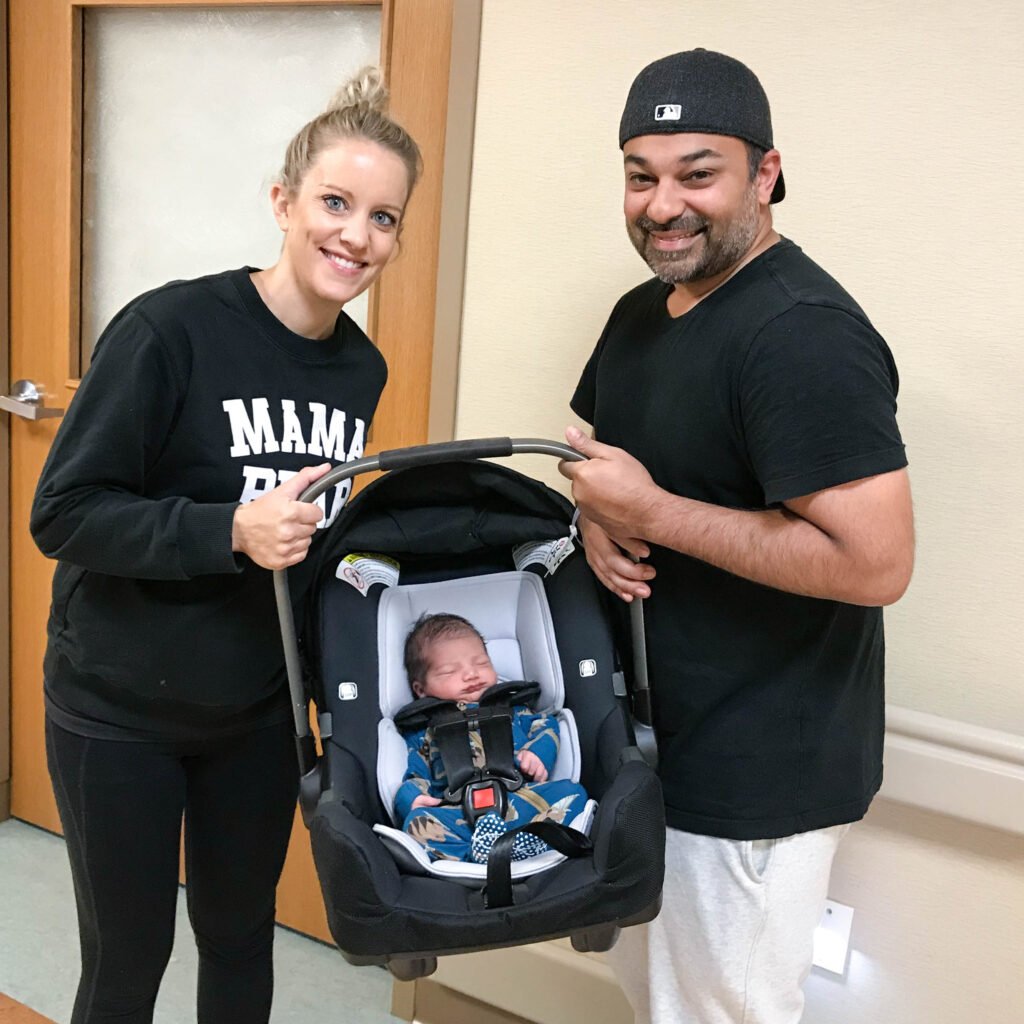 We're Nuna fans and have the infant one and the next size up. Rishi did a ton of research on the best carseats prior to Roy being born so you can know for sure that they're the best. 😉
If you have the space you'll want to get a bouncer! Or even if you don't, try to make space! It's so nice to have a safe spot to play your baby when you need to prep dinner, run to the bathroom, etc. – especially after they start crawling.
All 3 of our kids LOVED this bouncer. It allows them to jump up and down (some play sets don't do this) and our kids jumped like crazy! It was so fun to watch!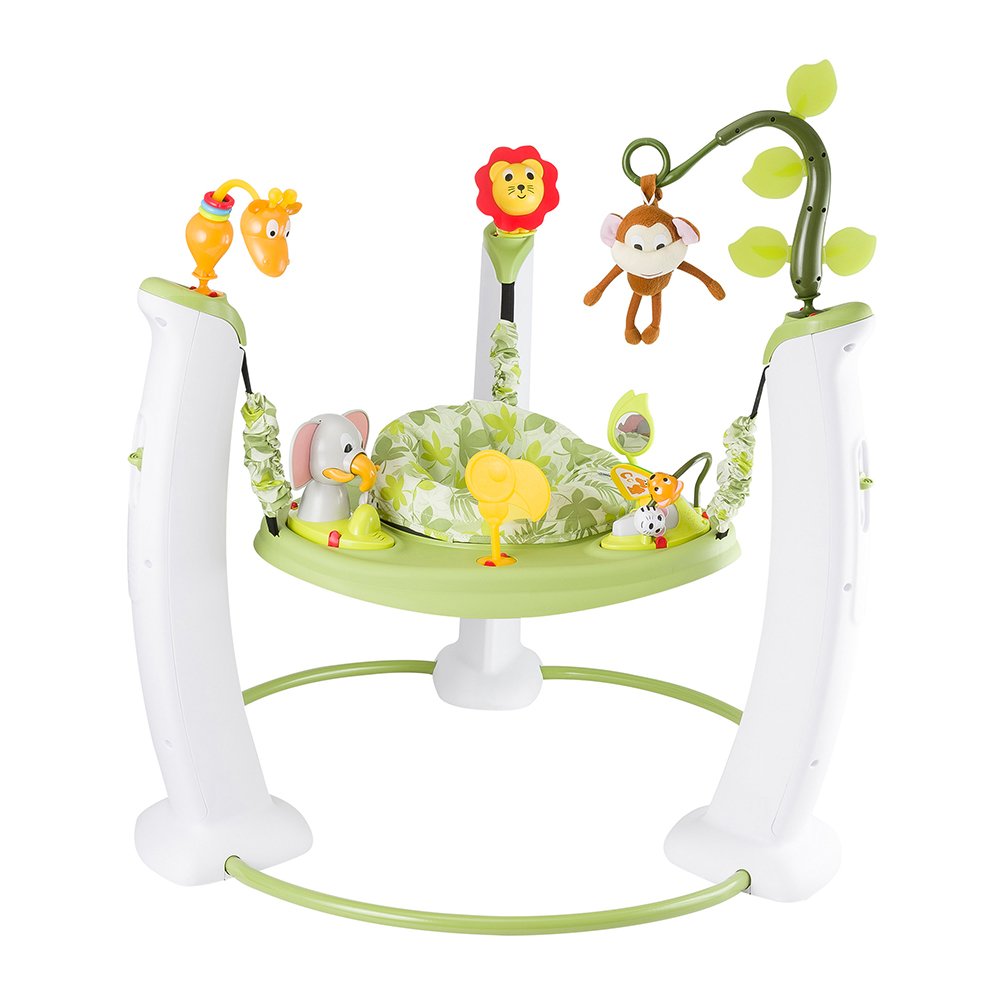 There are different types of bouncers (also walkers like this one 360 Discovery Center that Miles thinks is amazing) but look for ones that adjust in height so it can grow with you kid.
And don't put it away even after your child is mobile! There were plenty of times when I put a child in the bouncer to play while I finished packing up the car for an outing or prepping dinner. It's just as good when they're not mobile as it is when they are!
Before they fit in the bouncer having a play mat is awesome for kiddos. It gives them something to look at and play with when they can't do a whole lot.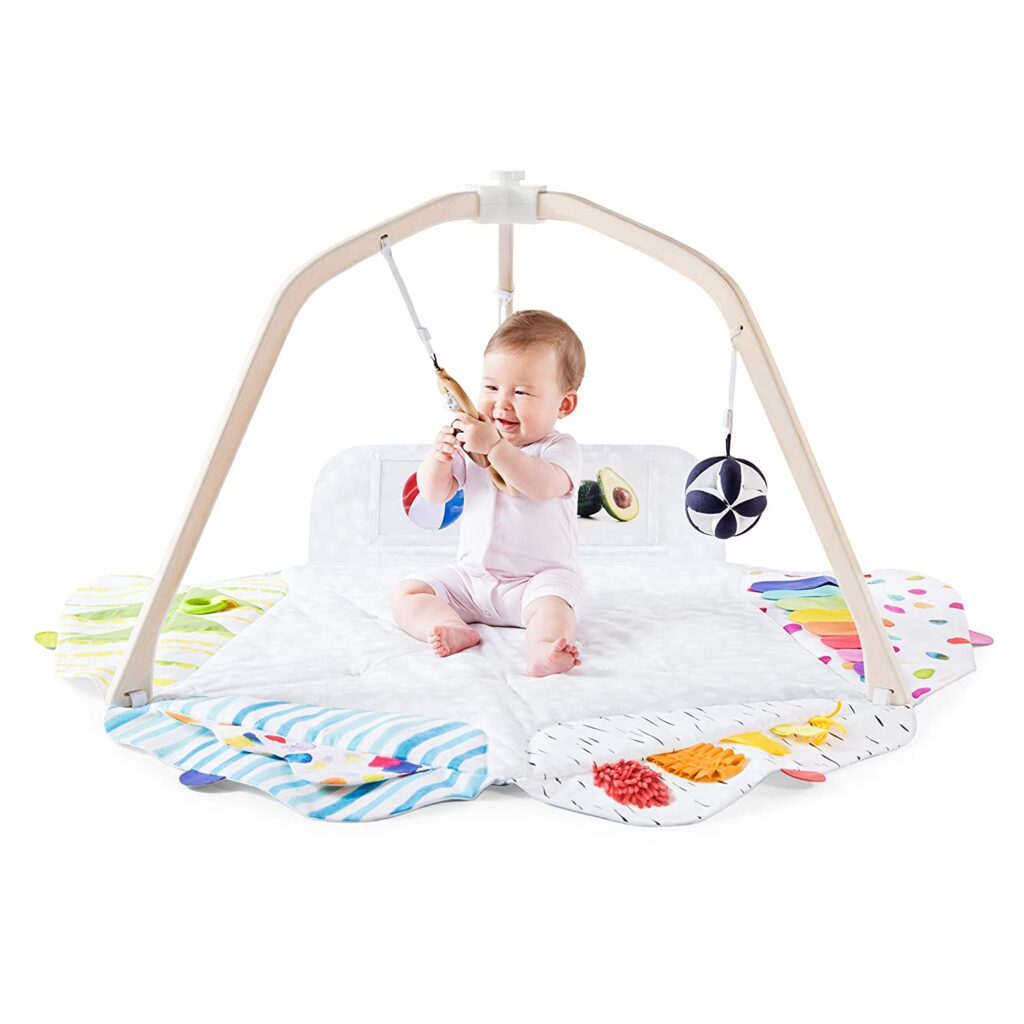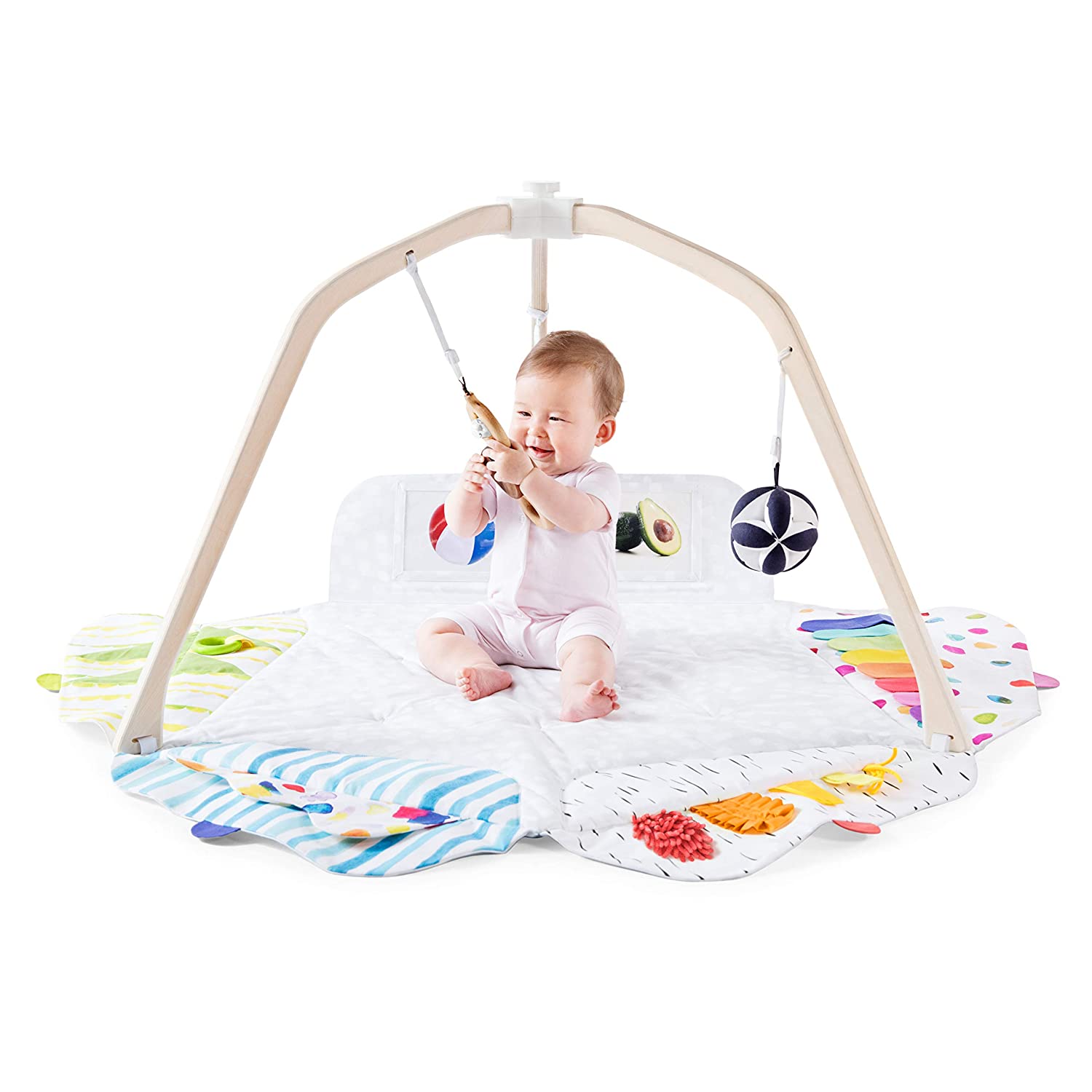 We actually had a few varieties – one for outside, one for the nursery and one for the main level. I love things that grow with your baby so something like this play mat from Lovevery is perfect!
Find more Lovevery products here!
Most babies love a good swing and most parents adore their baby swing because it makes their baby happy! My cousin let me use this swing with Penelope. We loved the small footprint!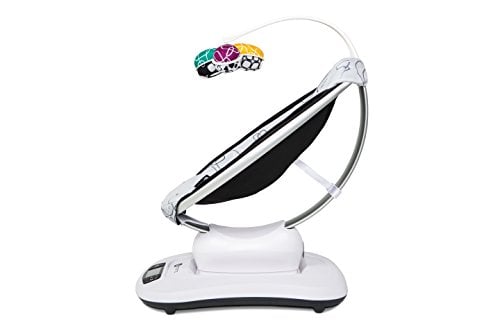 We also used one like this in our basement which is what we had for our oldest and loved that one too. 🙂 Our oldest 2 kids absolutely loved their swings.
Our 3rd baby liked the swing but was equally happy in his Dock A Tot or under a play mat so it wasn't quite as a necessity for him.
Always remember, all babies are different!
You won't need a highchair right away but it's a great gift for a few friends to go in on or a grandma/grandpa to purchase. I highly recommend getting one that will last a long time, especially if you're planning on having more than one kid.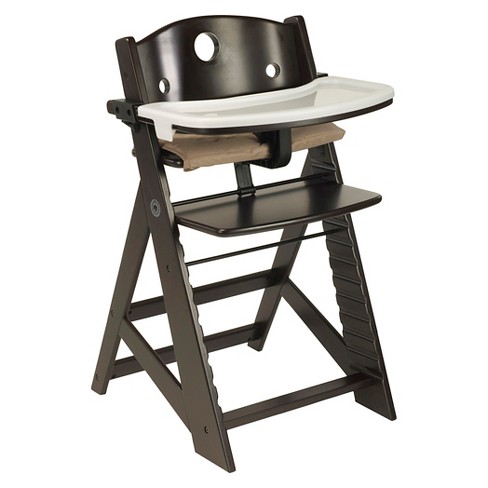 We're big fans of our Keekaroo highchair (also find Amazon) because it grows with your child (even adults can use it!). We start using it around 6 months when our kids begin eating solid food and use it until the next child needs it! (Our kids are close together.)
We've even used it when we have gatherings and an adult or older kid needs a spot to sit. We've used it for our 3 kids now and it's held up great!
You can also check out a Stokke highchair review here!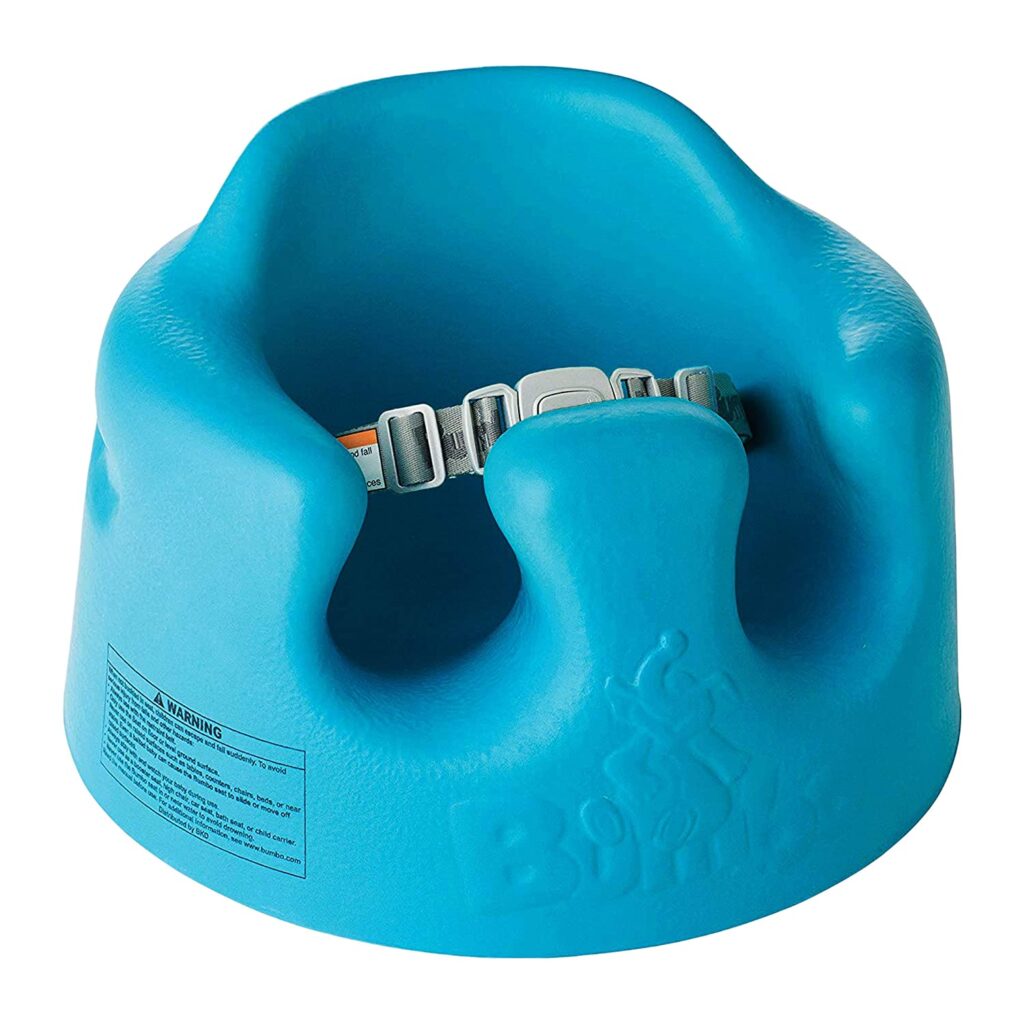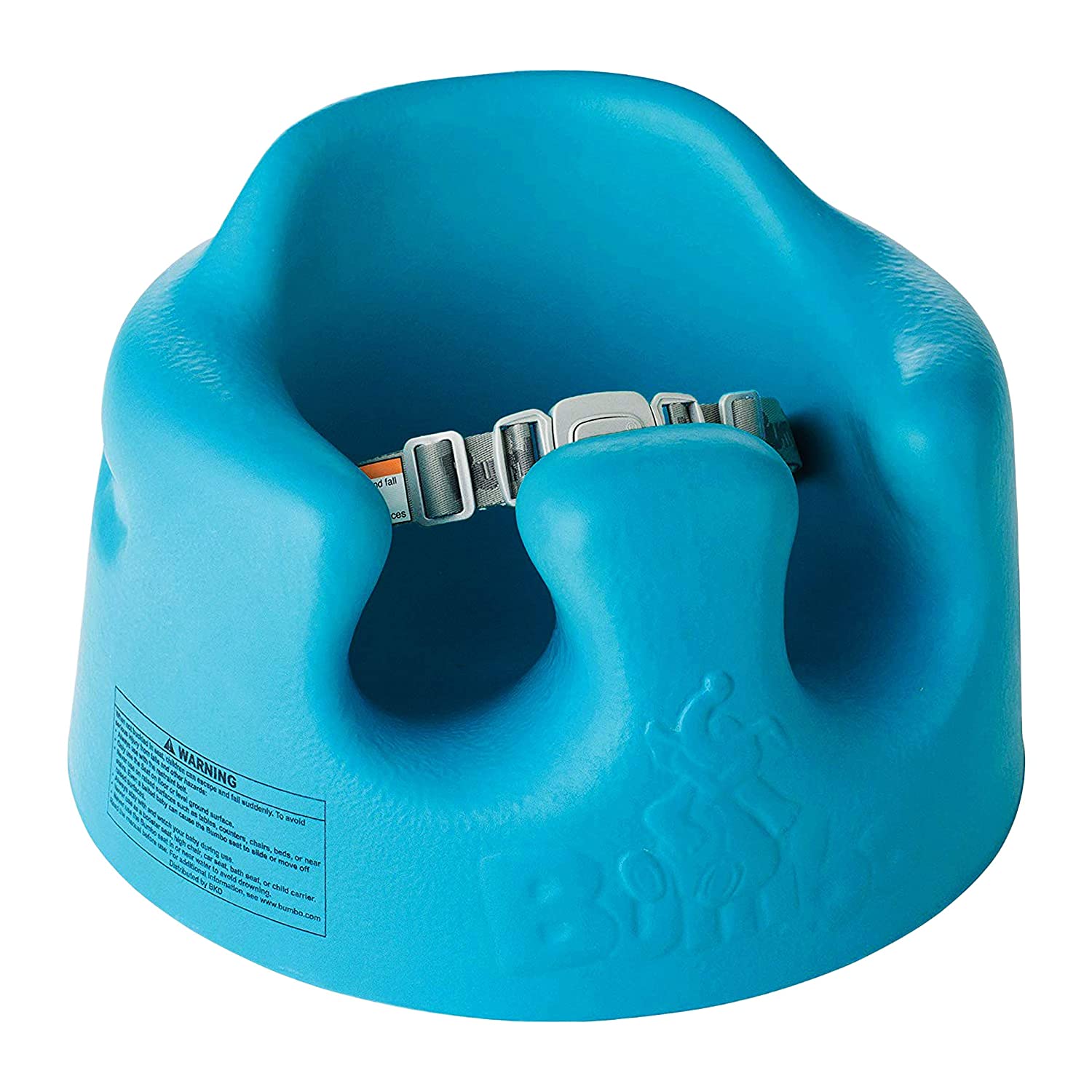 A Bumbo seat is a great little seat that can be used all the time! Feeding time, play time, bath time – it's a multi purpose seat! It's super easy to clean and also has a tray to attach for feeding times.
It's also a great seat to bring with when traveling to a family or friend's house who don't have little kids.
Bath + Diapering
Let's be real. This section is not the most fun section of this registry. But when you get all the diapers you need for the first 6 months of your baby's life or the best diaper pail ever, you will be so happy you did!
1. Diapers
We use Honest diapers. Truthfully, I love these the most because a. they are delivered right to my door (with 2 under 2 I have zero room for just about anything in my cart) and b. their prints are adorable. 🙂
When you register for diapers, put on a variety of sizes! I recommend 3-4 of sizes newborn to size 4. Most babies will wear size newborn for a while (my oldest was in them for over 3 months!) and you can always exchange diapers if you have the gift receipt or if they were on your registry (do these from a place like Target so you can go in there).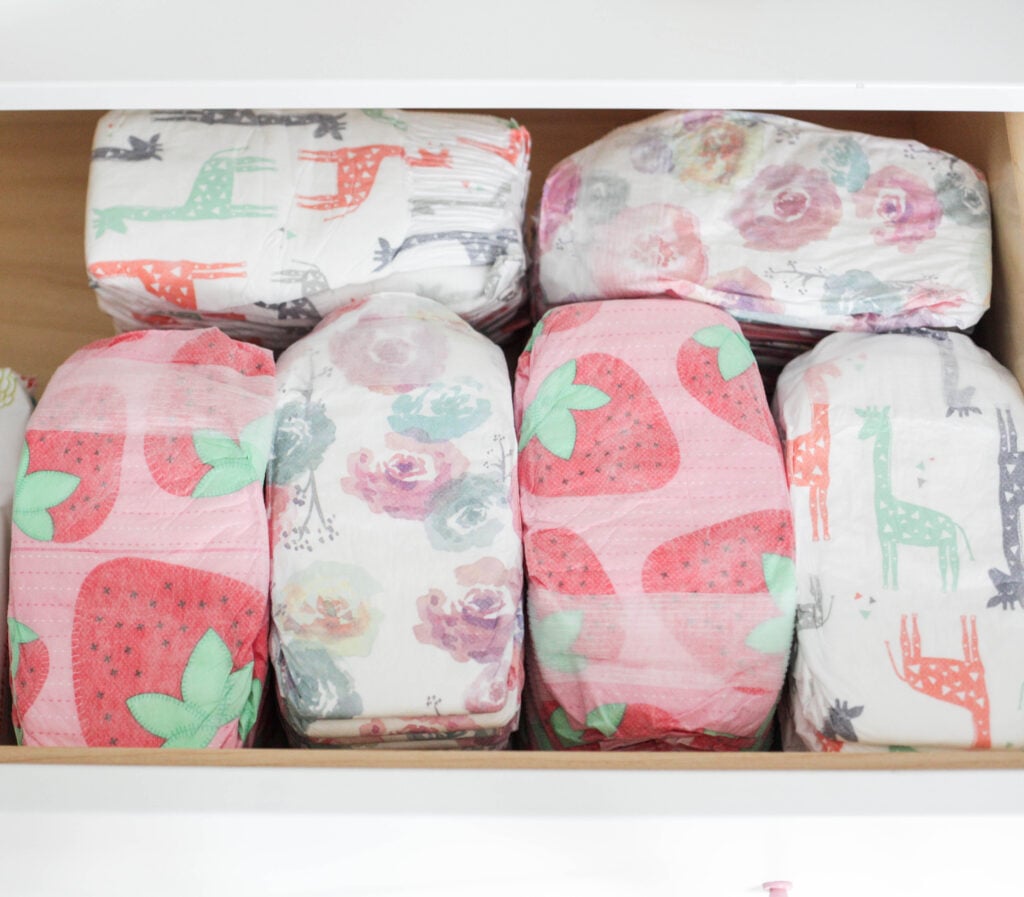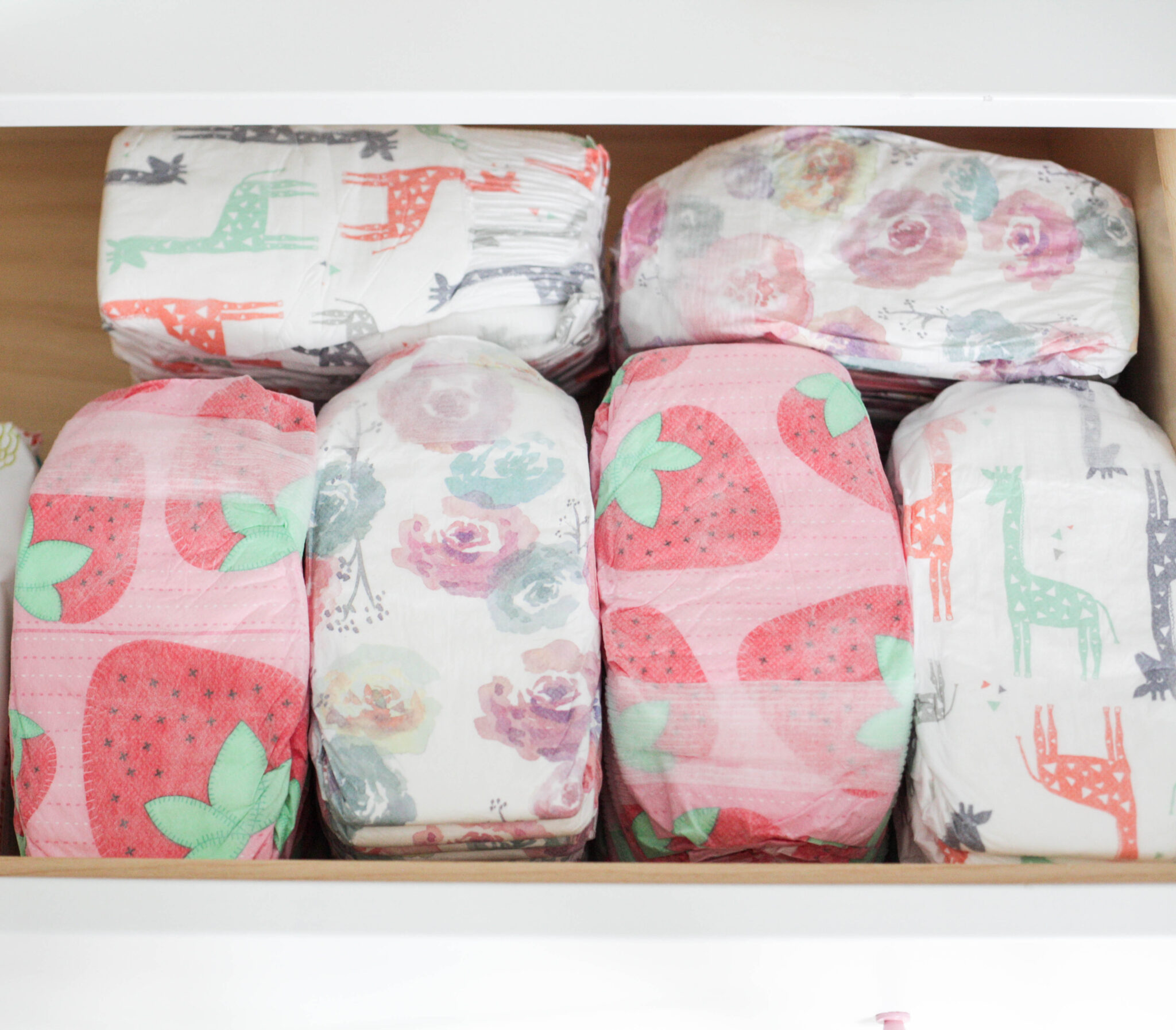 2. Wipes
Just like above, you'll want to register for wipes! They're a necessary evil. 🙂 I love Pampers wipes the most!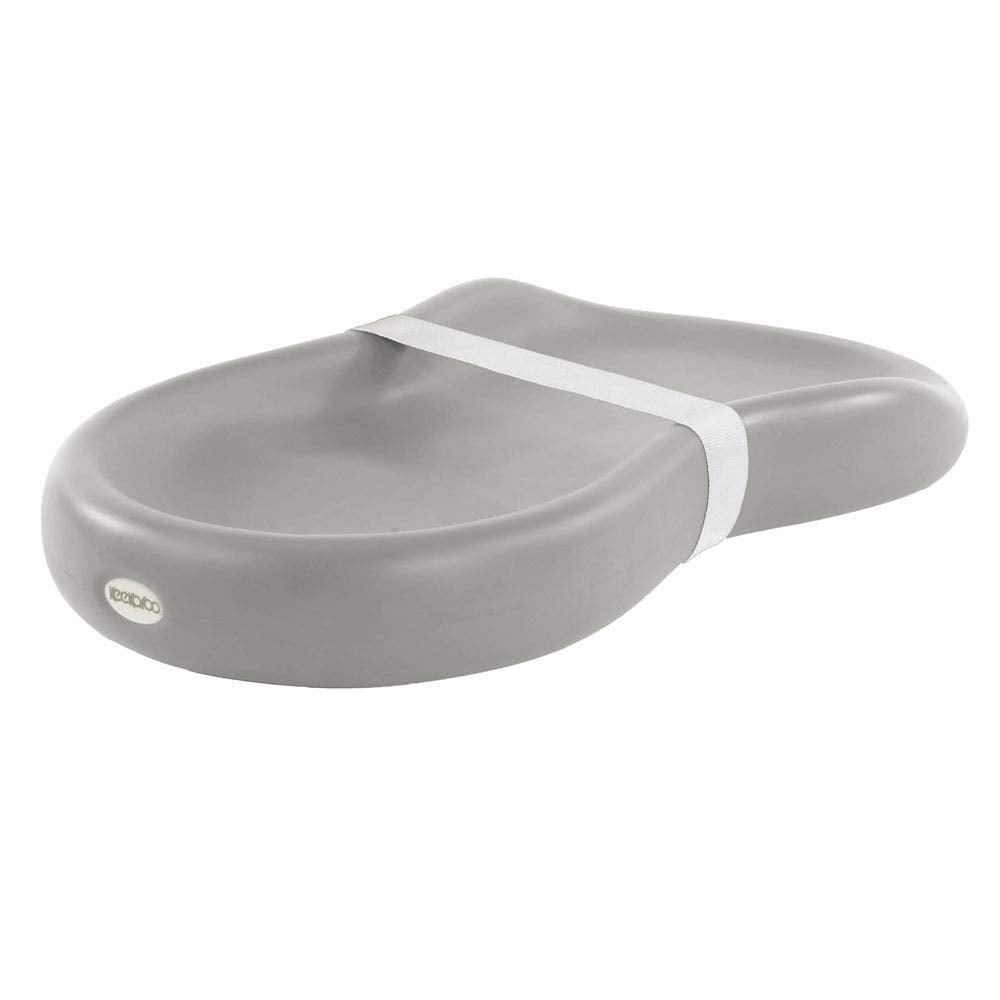 You'll likely need a changing pad in your nursery. We had a "standard" changing pad prior to the Keekaro changing pad.
Without going into detail, this one is so much better for cleaning when the inevitable happens! Seriously worth every penny.
Like other medical type items, Diaper rash cream is good to have on hand for when (or if) your child gets a diaper rash. There are tons of different things you can use but we found the best success with the classic A&D brand.
Tubby Todd also has a great diaper rash cream and you can get 10% off using this link!
A travel changing pad is a necessity for anyone who goes out an about! My sister used this back in the day when her kids were little and she swore by it and told me it's a non-negotiable! She was right!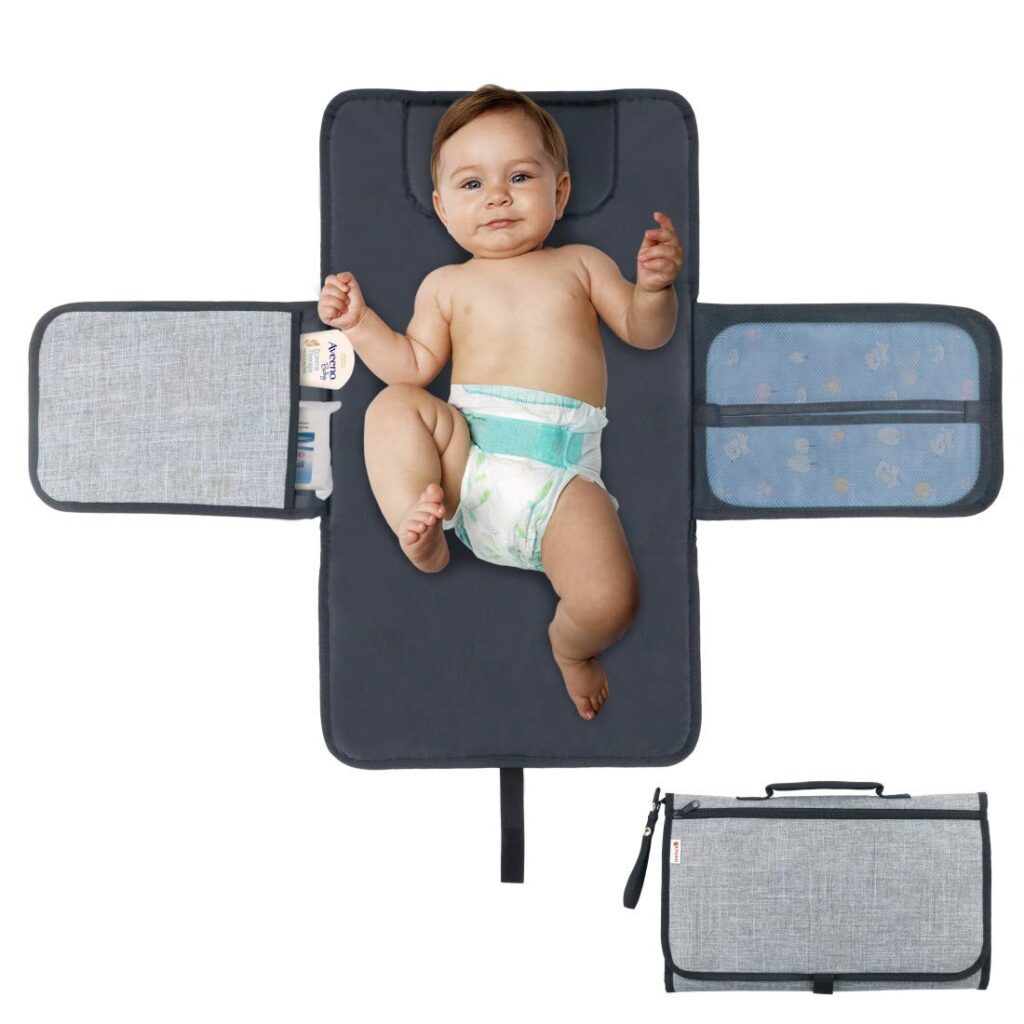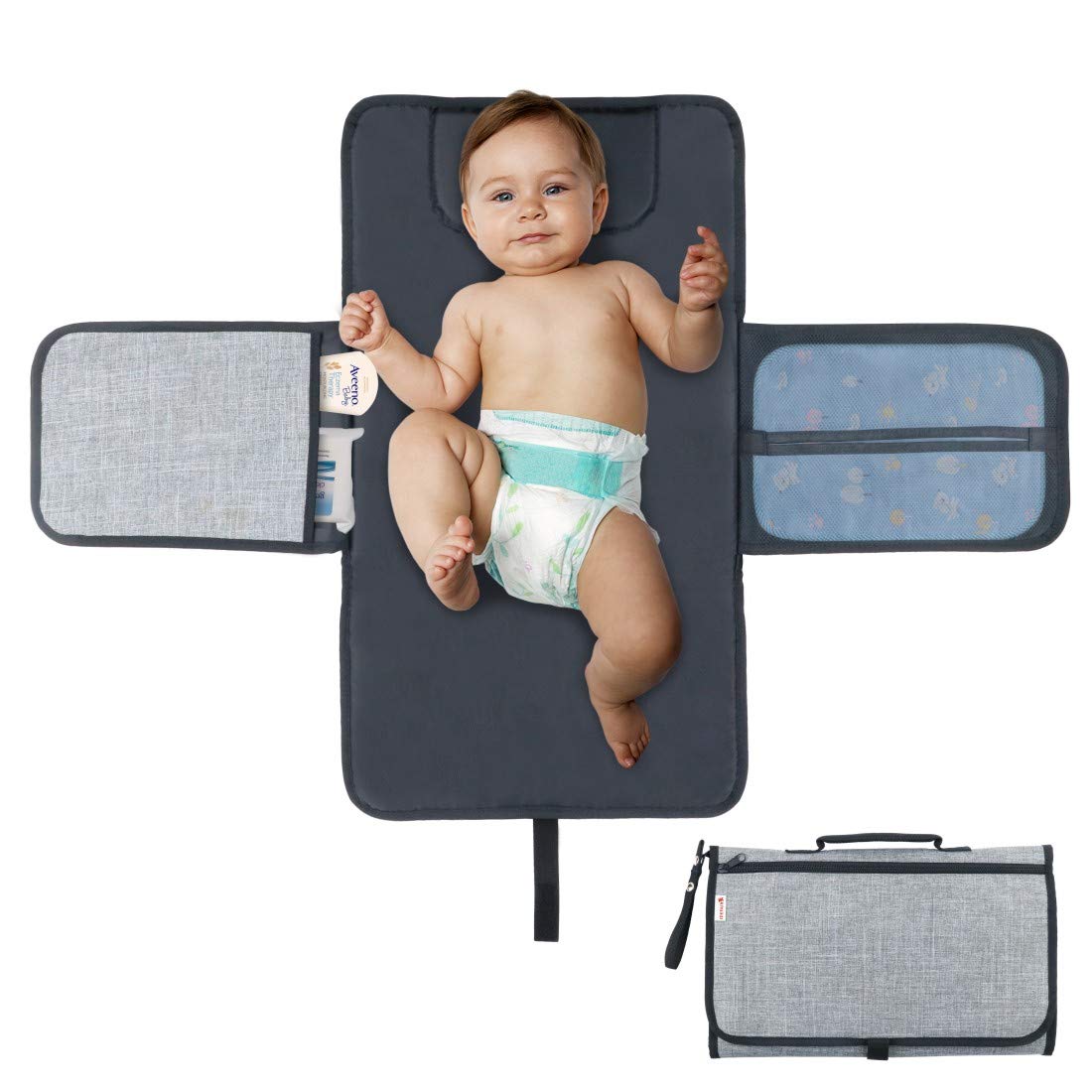 Instead of having to take the entire diaper bag to the bathroom when you're out and about, just grab the pack that includes pockets for diapers/wipes/diaper cream and is big enough to lay your baby down!
You'll also need a baby bath! Like most items on this list, there's a big variety of types of baby baths. My favorite thing is the Blooming Bath!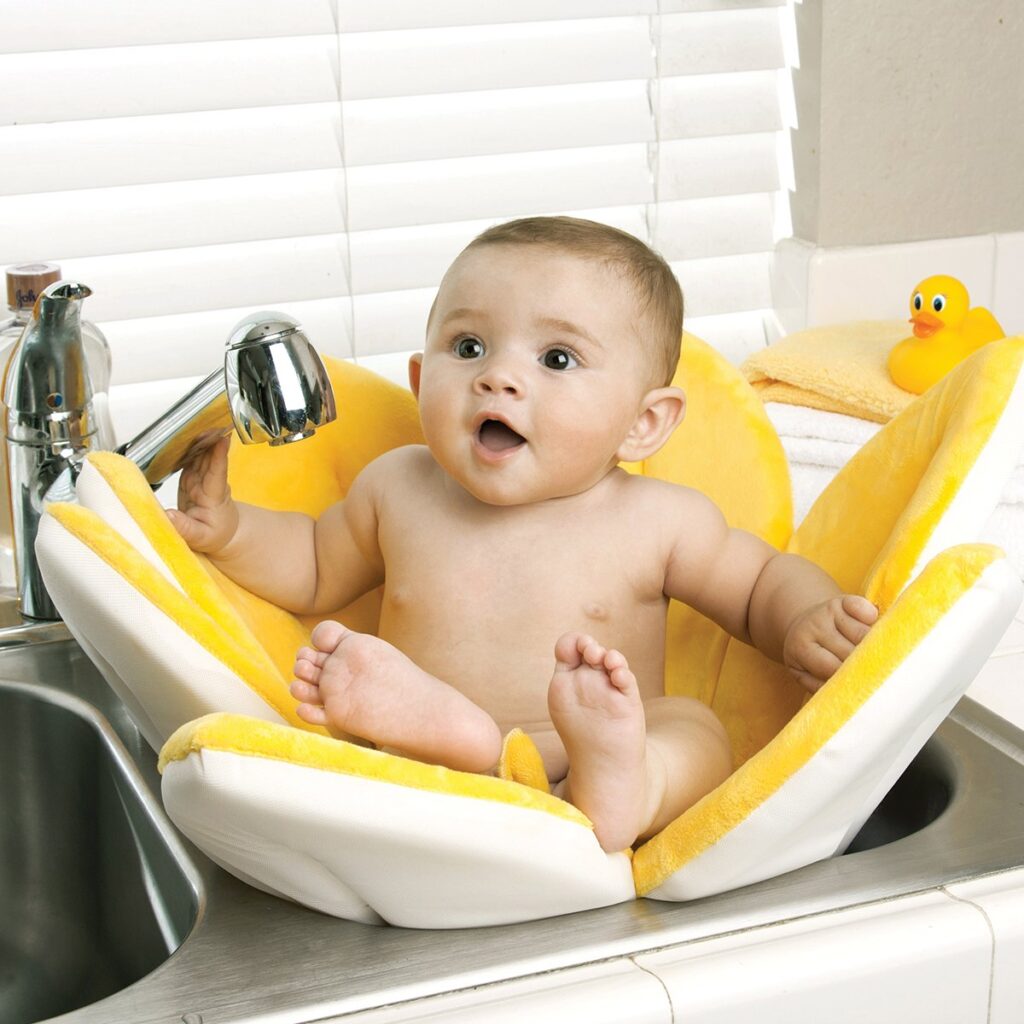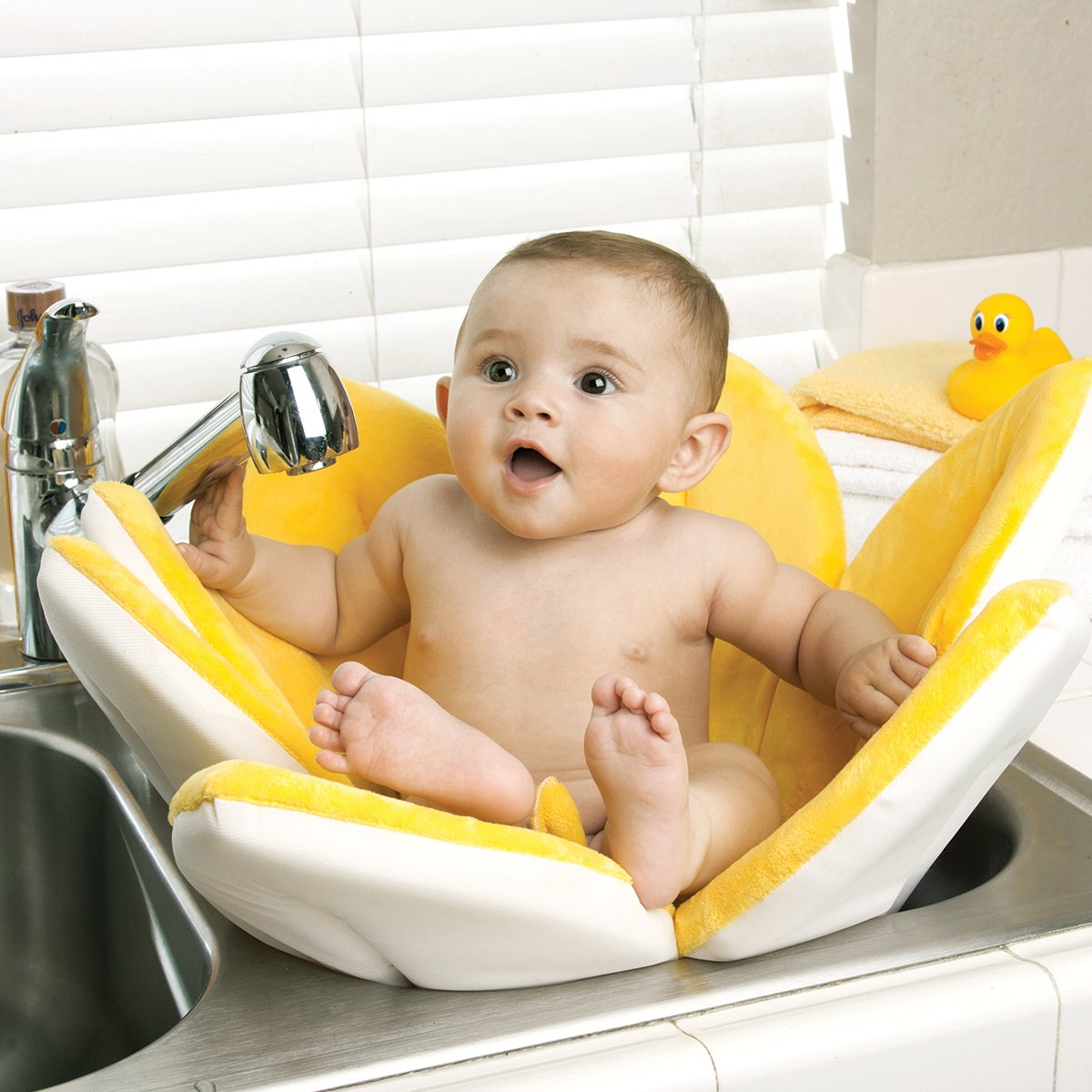 Put your baby on something soft while bathing and not have them slipping and sliding all over the place. The Blooming Bath can go right in the washing machine to clean it up making it super easy to clean.
Even after our kids are old enough to sit up on their own, we use the Blooming Bath for them to sit on in the tub. We typically bathe our kids together and this allows the youngest child to sit up out of the water more than the others.
7. Hoodie towels and washcloths
You won't need a ton of hoodie towels (in my opinion) but having at least 2 is necessary. The hoods keep the towels on your child making them perfect for newborns and toddlers alike.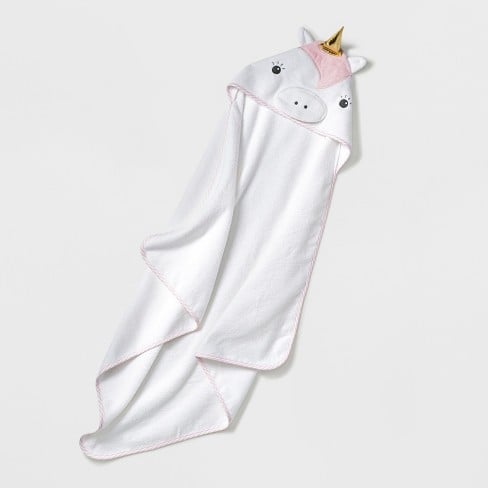 We still use hoodie towels on all of our kids and our oldest is 4! I'm obsessed with this one for Penelope and this one for Roy.
This is more of a personal preference with smell, style, etc but I love Tubby Todd! They're made with all natural ingredients and great for all skin types – even sensitive skin!
Get 10% off all Tubby Todd products with this link!
This may be needed right away or not til they're 2 years old but it's good to have one ready! All of our kids came out with a full head of hair so we needed these from day 1!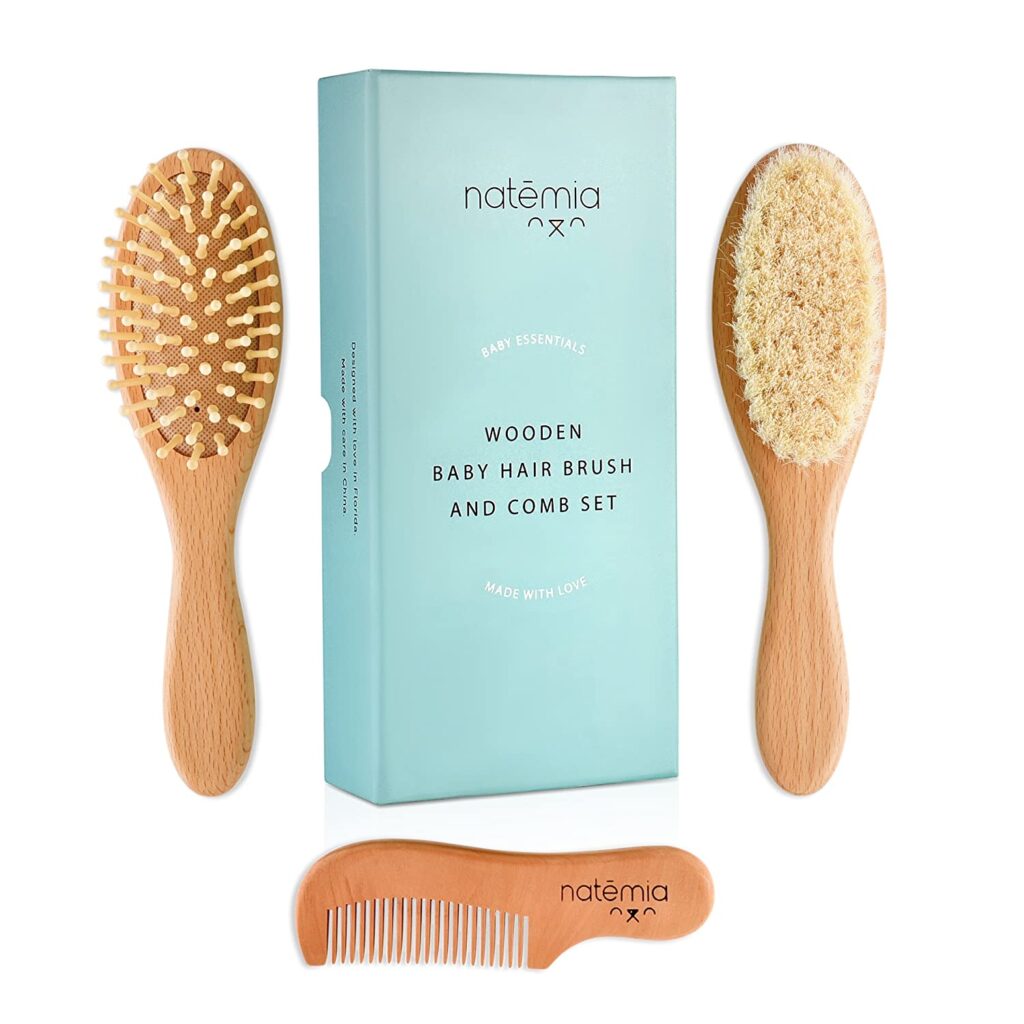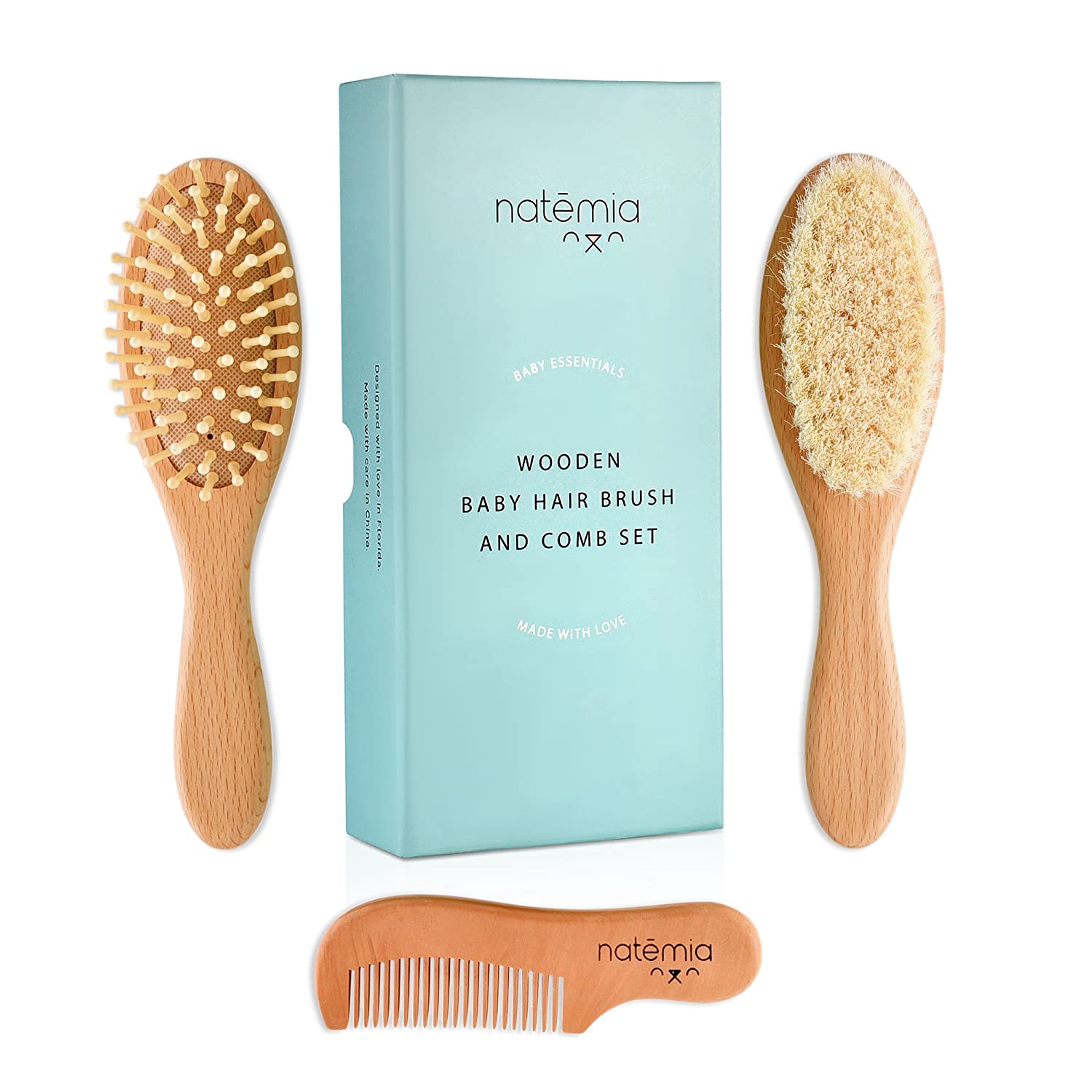 Any kind will baby brush will work but I love this little trio of 2 brushes and a comb! Or if your little one happens to have cradle cap I highly recommend this brush/comb duo.
Some parents use nail files on their baby's nails to trim them up. That never seemed to work well for me so I used these baby nail clippers (and still use them on my 4 year old).
If you're nervous about trimming your baby's nails the first time, trust me, we've all been there. If you can, do it while they sleep so they're not so wiggly! Or put them in the baby carrier and do it while they're in there. Deep breaths, you got this!
I know, I know, this is not something fun to put on your baby registry checklist but you need to! And also, you NEED this diaper pail.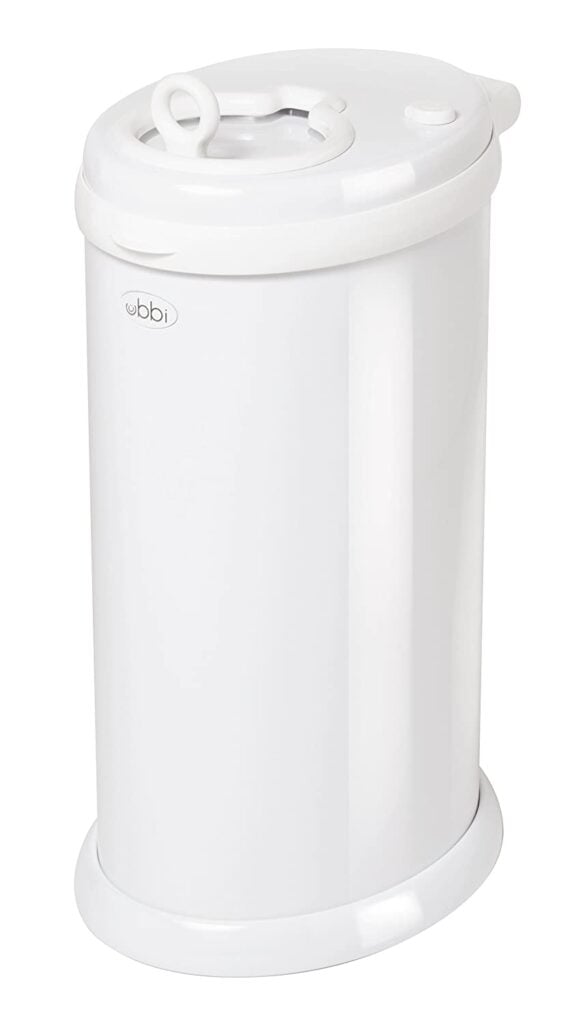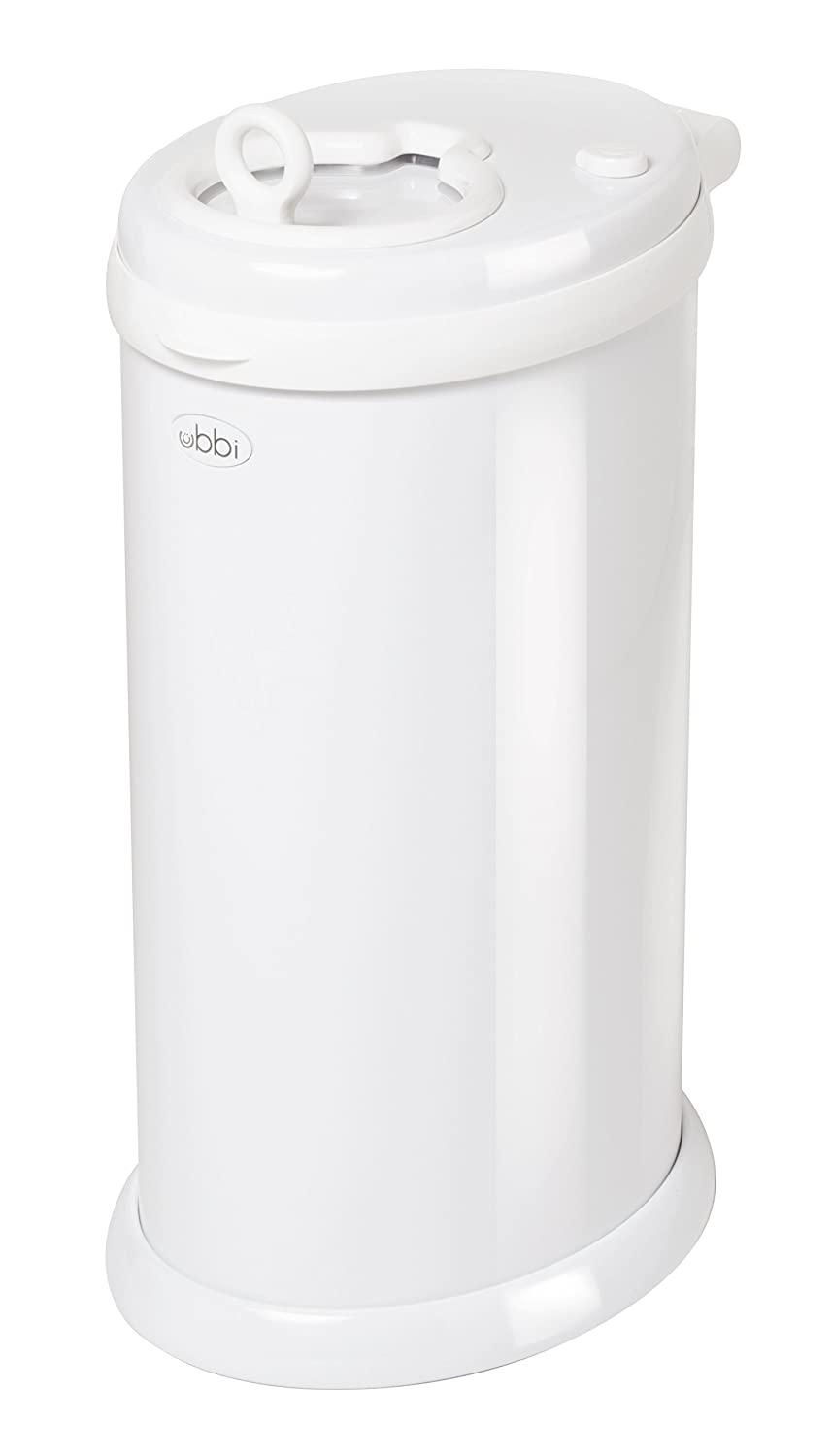 We started out with the diaper genie but always dealt with a ton of stink. When I was helping my cousin register for her baby we discovered the Ubbi. I bought one and we've never looked back.
It's the BEST. No special bags, no pushing diapers down, just open – drop – close – done. It even comes in tons of different colors and
Feeding
1. Bottles
Each baby is different on what kind of bottle they'll take but we found that Dr Brown bottles worked really well for both of our kids.
We have a drawer full of your "typical" bib but getting a couple Aden & Anais burpy bibs is totally worth it. Bibs that snap are great so your little one can't pull it off and they can also be used for burp cloths!
We also have a handful of these that I love for when they're a little older!
I have a full post about Aden & Anais and 7 ways to use swaddle blankets here!
3. Bowls
I'm a big fan of these bowls especially when your kiddos are just learning how to eat by themselves. They suction to the table to prevent at least a couple spills!
We love these for when you're first starting solid food. After Roy started feeding himself we started using these. They're perfect for little hands!
5. Burp cloths
You can never have too many burp cloths. Get a few cute ones (try etsy or amazon – these are cute) and also get a pack or 2 of cloth diapers to be used as burp cloths.
Baby Registry Checklist if Nursing
I loved these reusable ones! I tried a few different brands and these were the best. They're not too thick, incredibly soft and gets the job done.
7. Milk storage bags
I tried the Medela's and spilled so much milk it almost made me cry. Get these instead.
8. Milk storage container
It sounds dumb and seems unnecessary but I finally broke down and bought this with Roy and it was a game changer to keep track of all the milk I was pumping.
Health + Safety
When it comes to health and safety products, there's are great to have on hand before baby comes. The last thing you want is to have to run to the store in the middle of the night to pick up a necessity for a sick baby!
These will definitely not be a favorite thing to get at a shower but seasoned moms will likely pick these up for you since they know how important they are!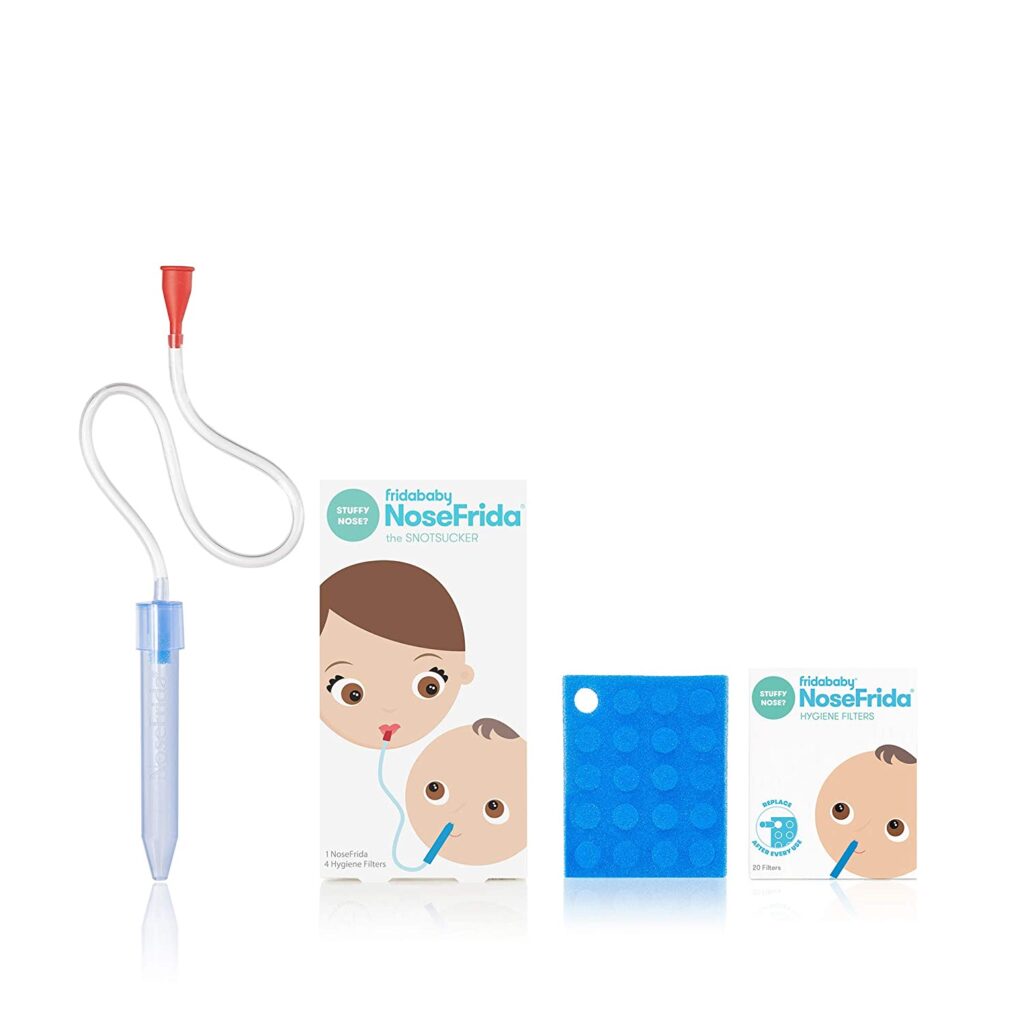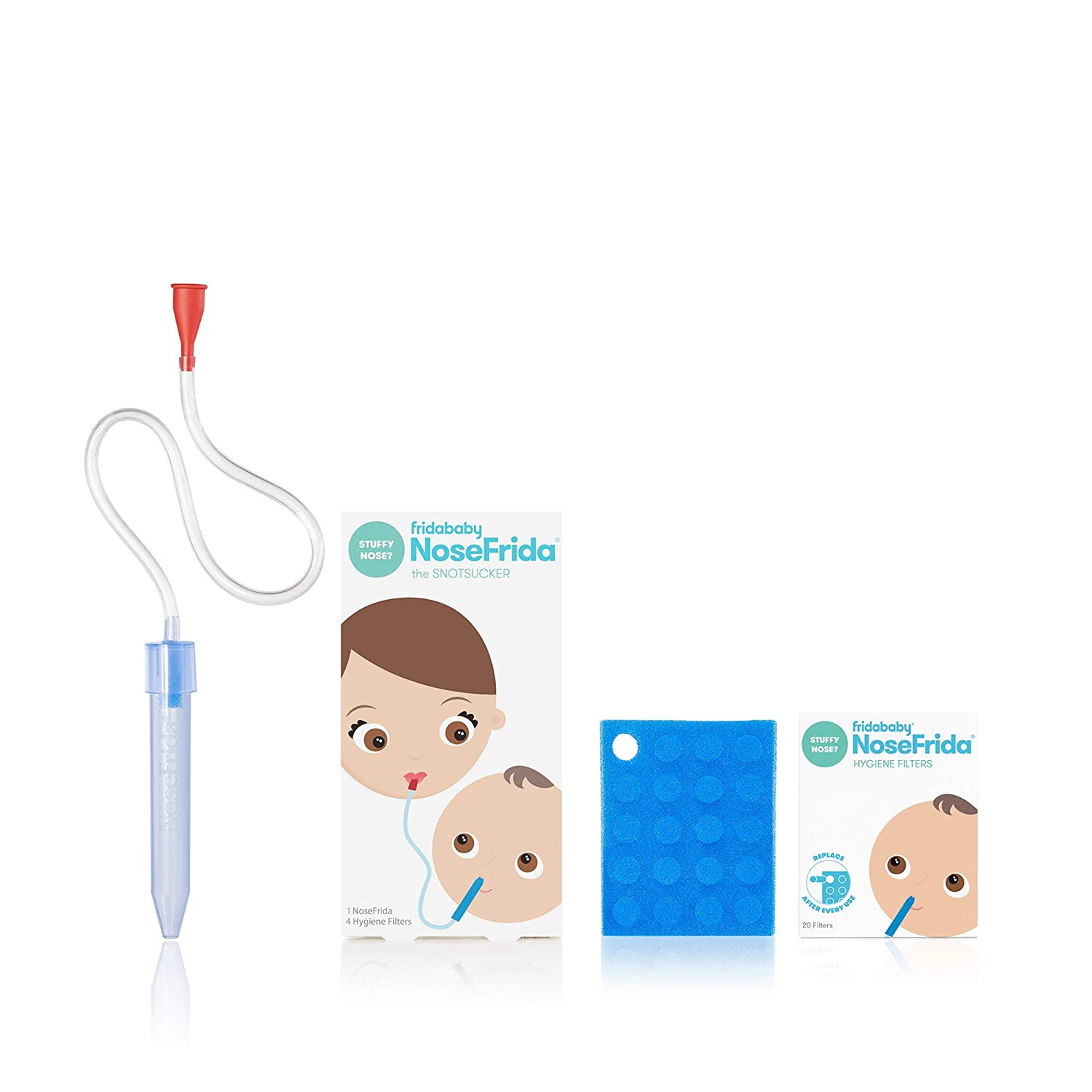 Nose Fridas are seriously so gross and your kid will hate it but get it. I promise it will come in handy on numerous occasions!
All 3 of our kids have ended up with some sort of snotty, runny nose (or multiple) over their first year of life and this is an easy way to clear out their nose so they can breathe!
It's so necessary. You'll hate it when you have to use it but you'll love how affective it is. Find it on Amazon or Target.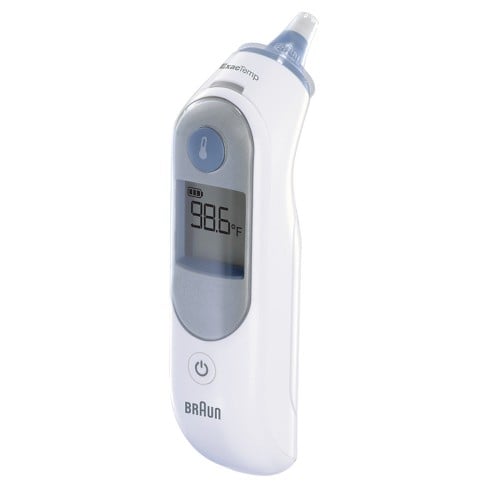 We have this ear one and this forehead one. The forehead one is so great for when they're tiny although we did have a little trouble with it working properly after a handful of months.
The ear thermometer has been going strong for almost 4 years now! It takes a little practice using it right to get the proper reading but now that we've used it for a while it's so easy to get a quick and correct reading.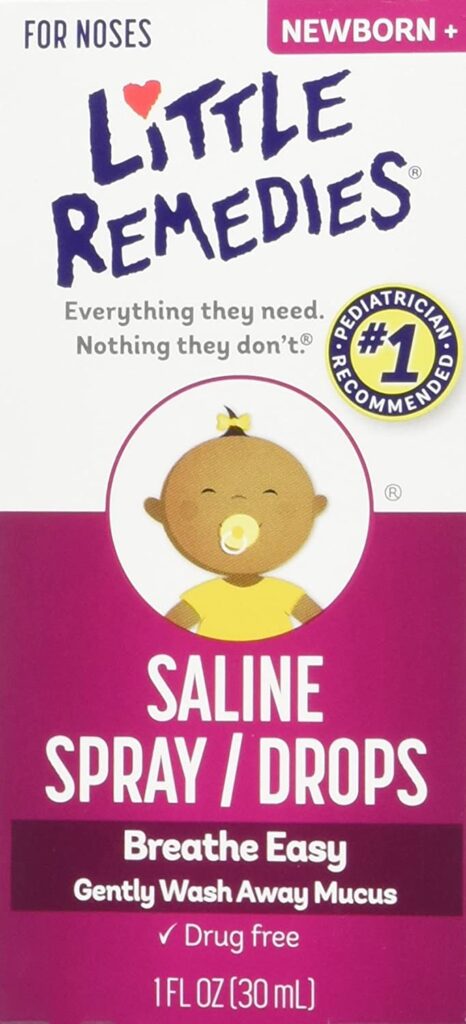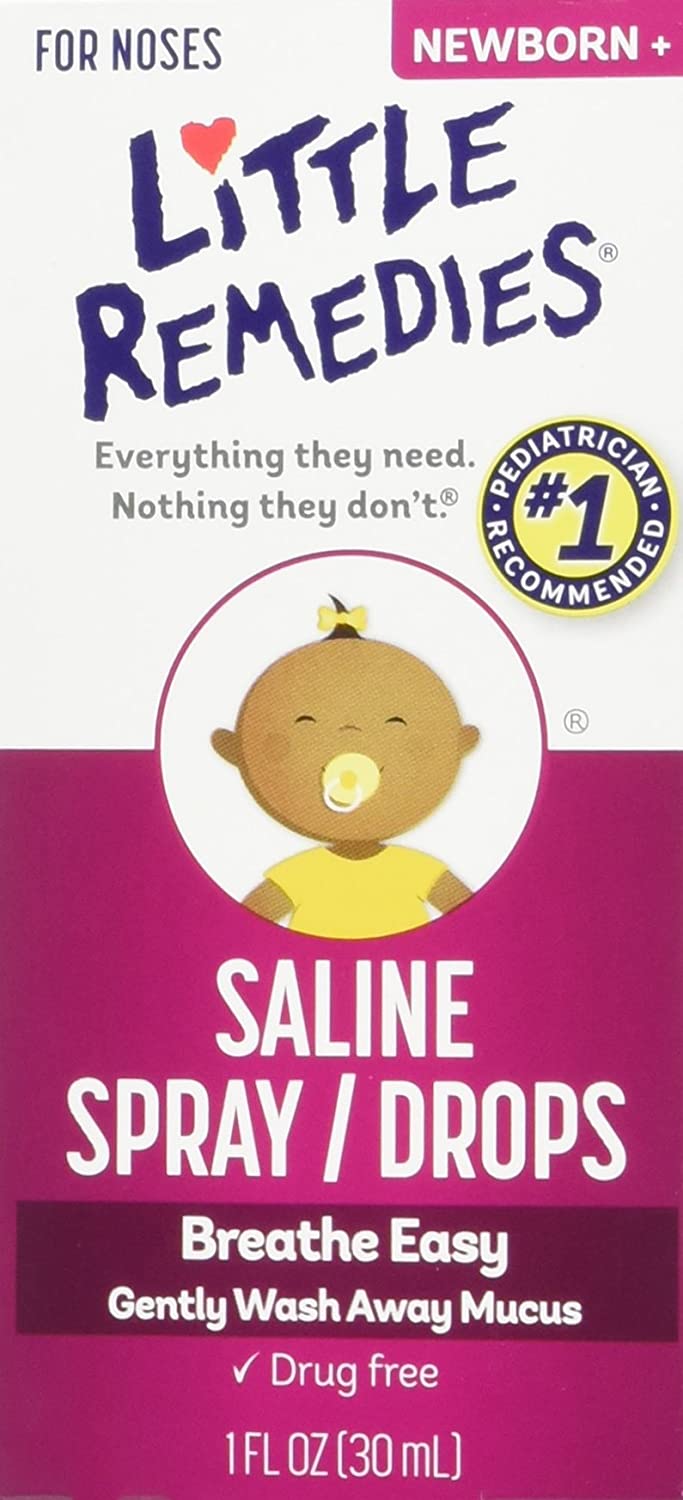 Another necessary evil that your kid will hate is Saline spray! Like the Nose Frida above, this is something that's so helpful when you're baby has a stuffy or runny nose.
When our first was a baby he had the worst stuffed nose and our pediatrician advised us to use this to clear him out. It was so helpful for that and all future stuffy/runny noses.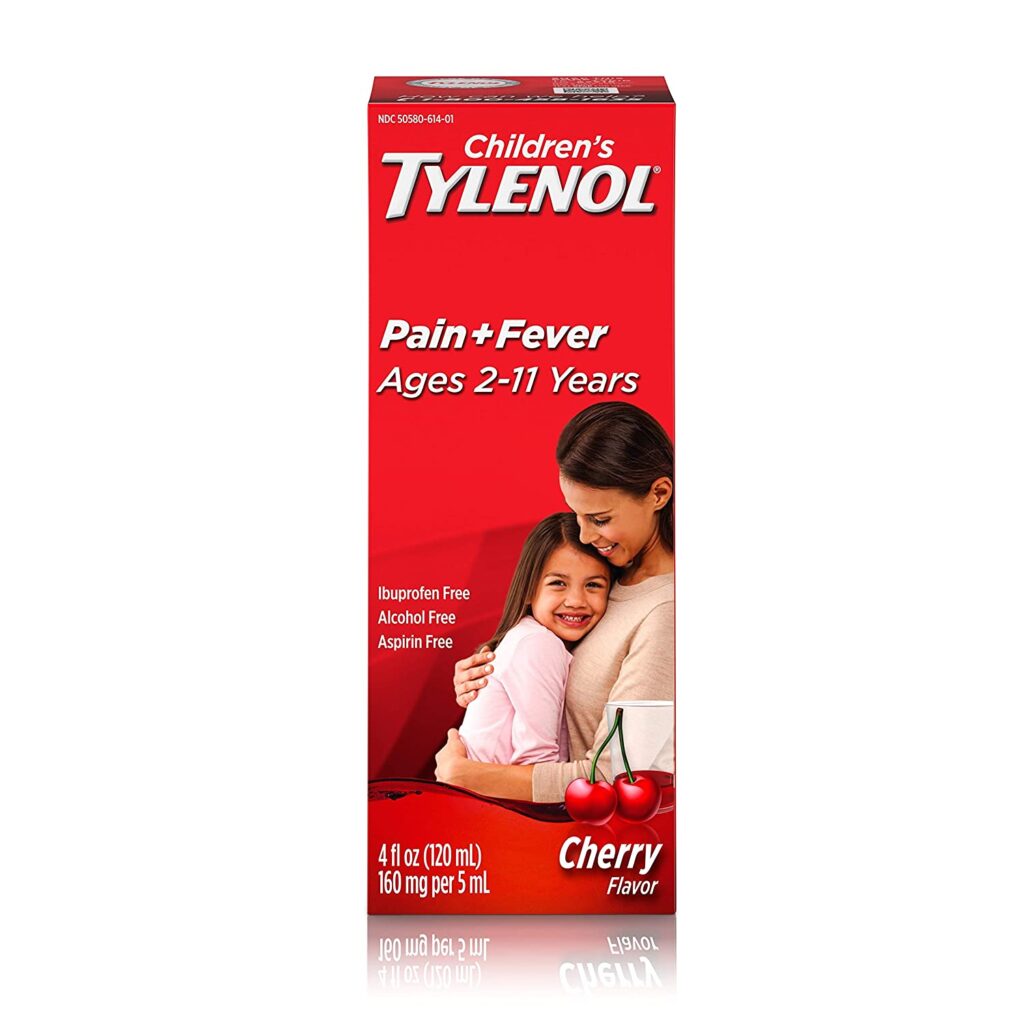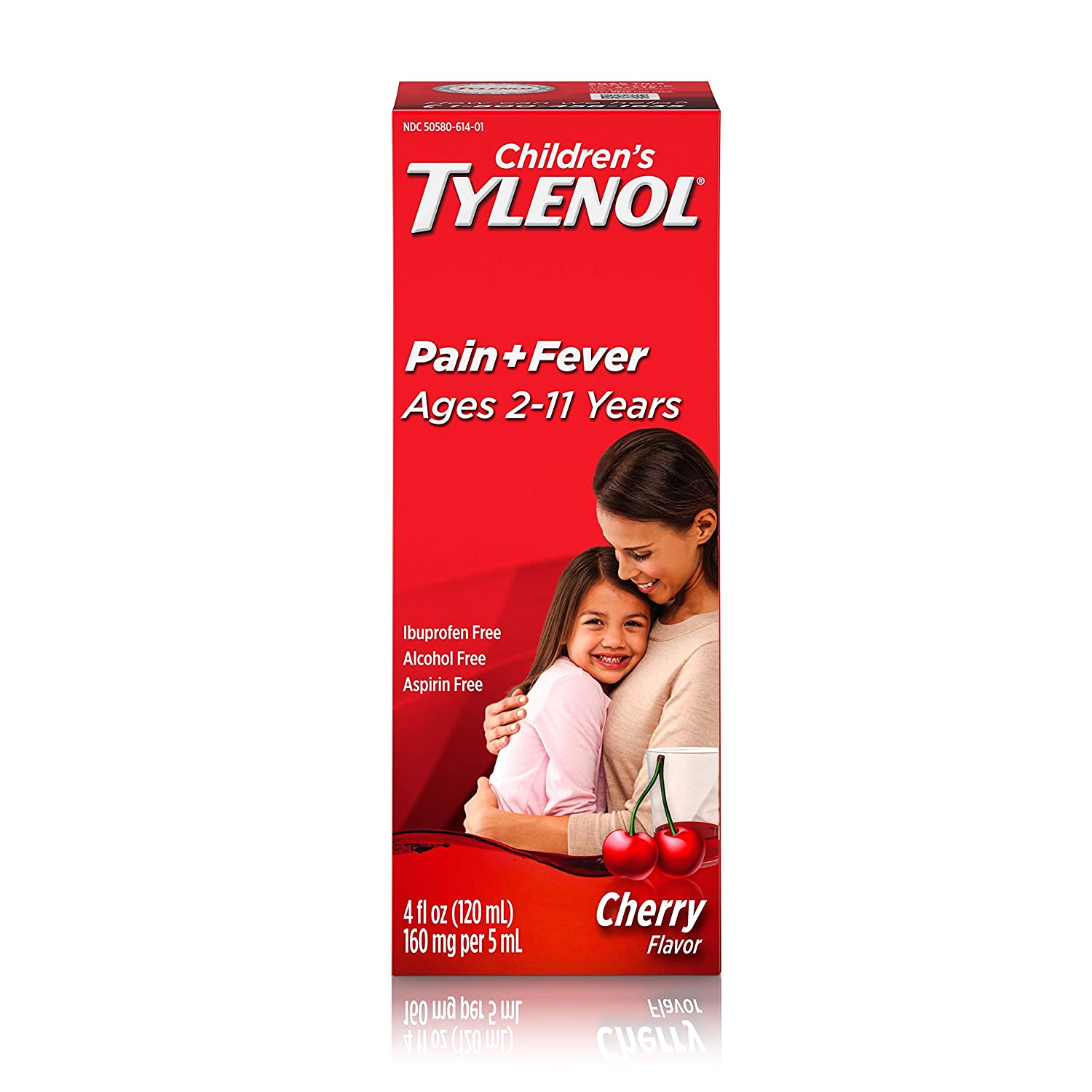 Here's a tip from a veteran mom. Infants Tylenol and Children's Tylenol are actually the same thing!! I didn't know this until my second child was born and I wish I would've known earlier.
The only difference is the Infant's Tylenol comes in a different bottle with a syringe but we simply pour the Children's Tylenol into a small cup and put it in a syringe that way! Just follow the doses that your pediatrician recommends.
Having Tylenol on hand is super important for when the inevitable fever happens. It's better to have it on hand than to have your baby get a fever and not have it.
You won't need these outlet covers for a while but you will eventually so you might as well put them on your registry! They're a great "add on" gift for anyone to get you and you'll be glad you have them when your baby starts crawling!
Clothes
1. Onesies
Our kids basically lived in generic white onesies and swaddles for the first few months. I recommend registering for a dozen or so!
2. Pajamas
Zipper pajamas are the BEST especially for middle of the night feedings. Again, get quite a few of these! Chances are your baby will spit up or have a blow out so you'll need to change them at least one (or 2 or 3…) times a day.
3. Pants
When they're not in pajamas during the day you'll likely want pants on them even in the summer.
4. Booties
Socks never stay on babies – I love these for keeping those toes nice and warm! Just one or 2 pairs is perfect until they start walking!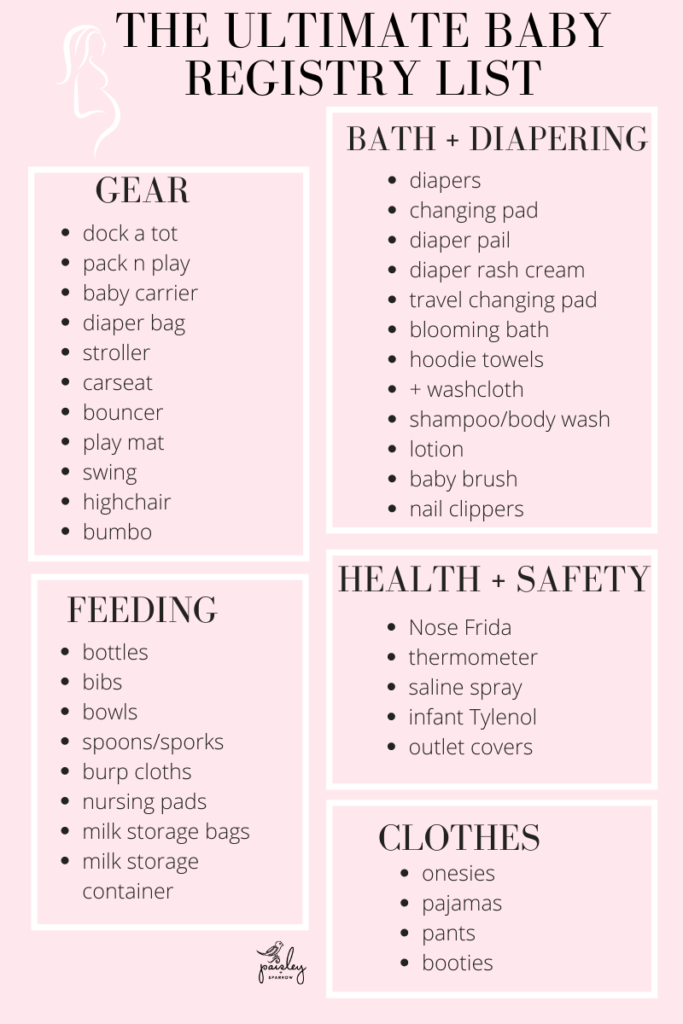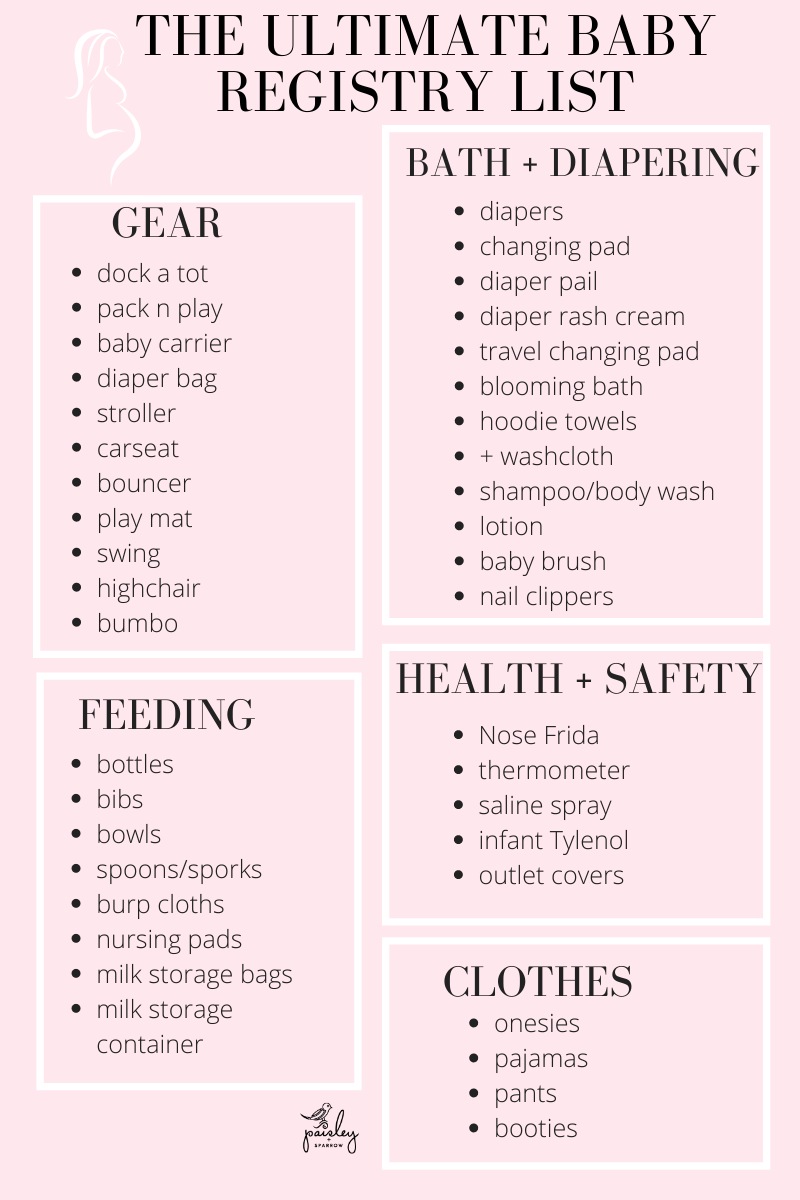 I hope this baby registry checklist helps you get started on your own baby registry or if you're picking something up for a friend or getting something you missed for your new baby!
GET YOUR PRINTABLE HERE
Be sure to print off the baby registry checklist above to bring it to the store with you!
If you're a mom what did I miss? What's on this list that you never used?
Next up, check out what to pack in your hospital bag! After 3 kids I've learned a thing or two. You'll want to check it out!
Thanks so much for reading and sharing!