Looking for a new diaper bag to keep you organized? Let's chat about one of my favorite diaper bags from Austin Fowler!
Austin Fowler is a local to Minnesota company started by a mom of four. Her bags have quickly become incredibly popular and well loved by moms and celebrities alike – one of her bags happens to be Catherine Lowe of the Bachelorette's favorite bag!!
With each kid comes new challenges. With the first, your entire life is turned upside down because you no longer can run to Target or head out on a date night without taking into consideration what to do with your child.
With the second, you quickly wonder why you ever thought one kid was so hard as you try to navigate getting groceries with 2 kids (how do you fit groceries when the carseat is in the back of the cart and the other kid is sitting in the seat?) and so many other things.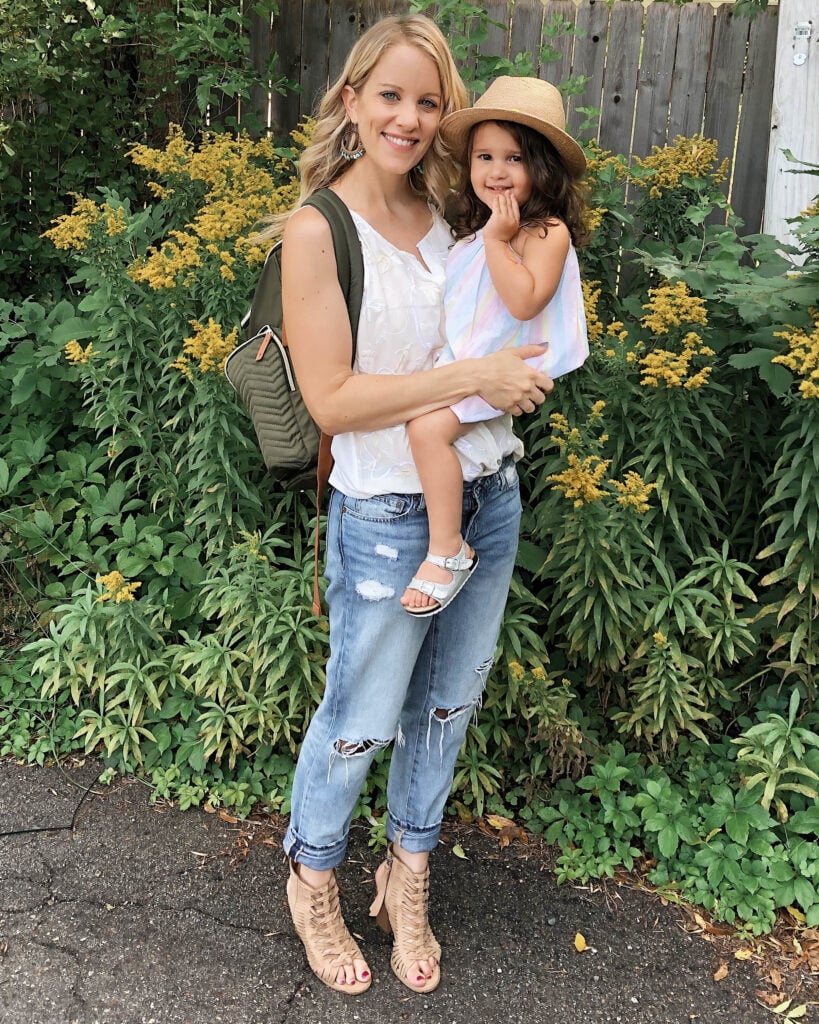 With the third you need any and every product ever made to make your life easier when it comes to kids. Ways to wear your newborn, bigger cars designed by a team of moms (literally that's what our car is haha!), and organized backpack style diaper bags. Genius.
I got my first backpack style diaper bag after Penelope was born and I realized I had a newborn and a 16 month old and I needed to give up my shoulder style bag (I had this beauty from Austin Fowler!) and go to something I could strap on my back.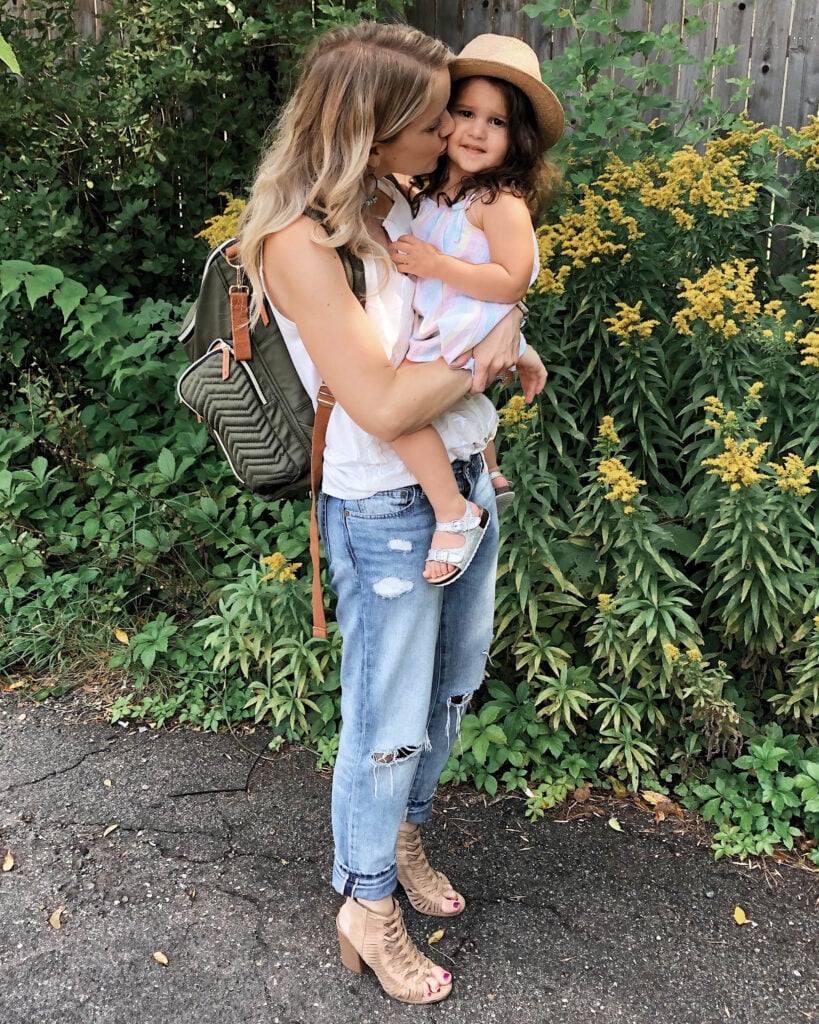 I actually tried out 3 different backpacks (one of those was the famous Lily Jade backpack!) before landing on the one I use and love today.
That bag is the Brielle from Austin | Fowler.
First though, let's talk about Austin Fowler the company!
Austin Fowler the Brand
I had the joy of meeting Steph, the founder of Austin Fowler, many years ago when I was pregnant with my first baby. She shared all about her company and her amazing diaper bags and I was so impressed with her hard work and dedication to making the best diaper bag for moms!
She shared how when she had her twins she struggled to find anything and everything in her diaper bag. And when you have little ones who need something, the last thing you want is to struggle to find what you're looking for.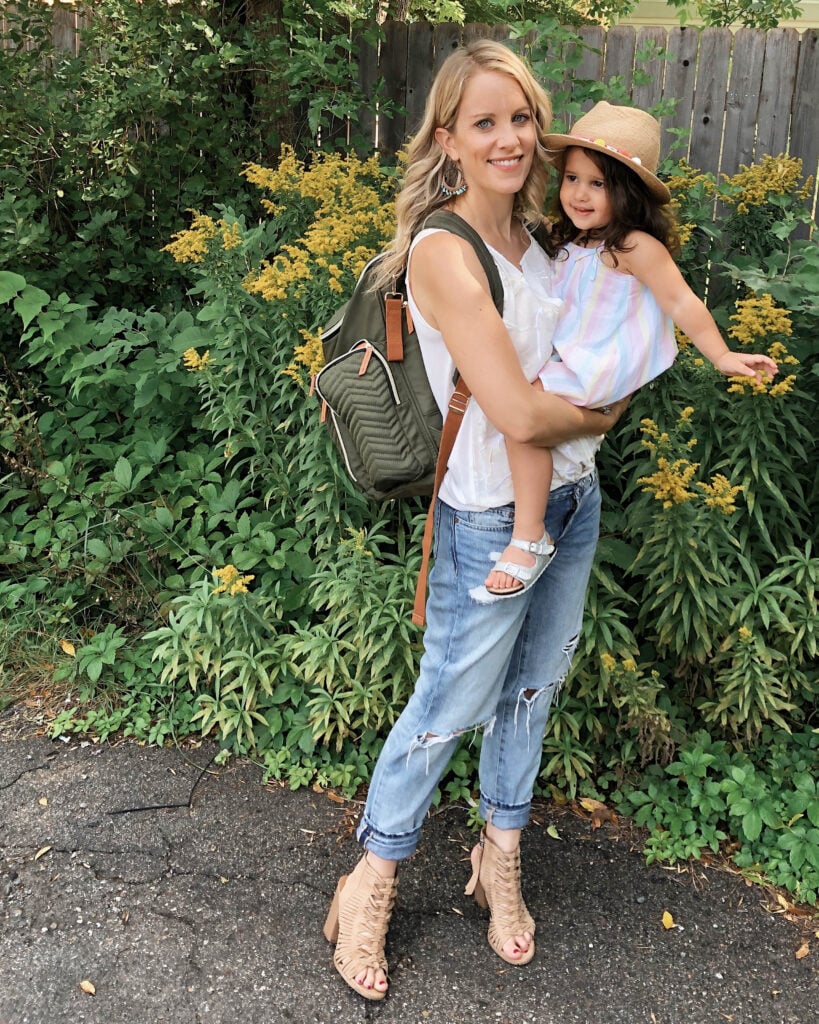 She also wanted something that was chic and beautiful! Nobody wants to carry around a diaper bag that just screams "I'm a mom".
Her bags can be used long after you're done using it as a diaper bag! And she's also come out with even more bags that work for other things too!
She has mini back packs, work bags and even hand bags. I also love her everday packing totes to put your essentials in so you always know where your keys, wallet and phone are.
Ok, let's get into my review!
Austin | Fowler Backpack Review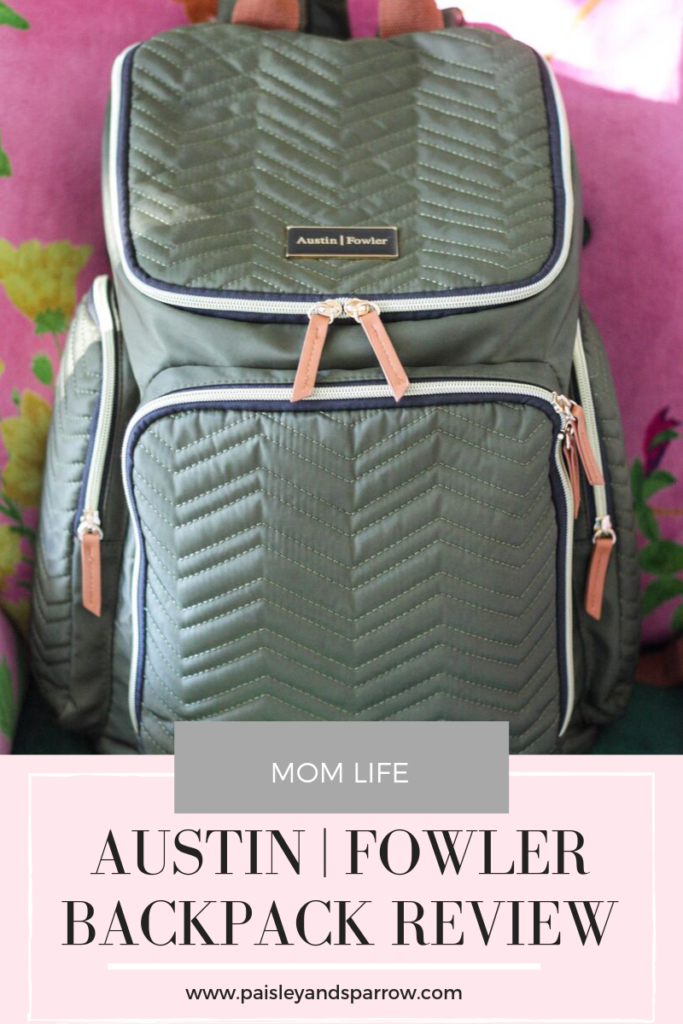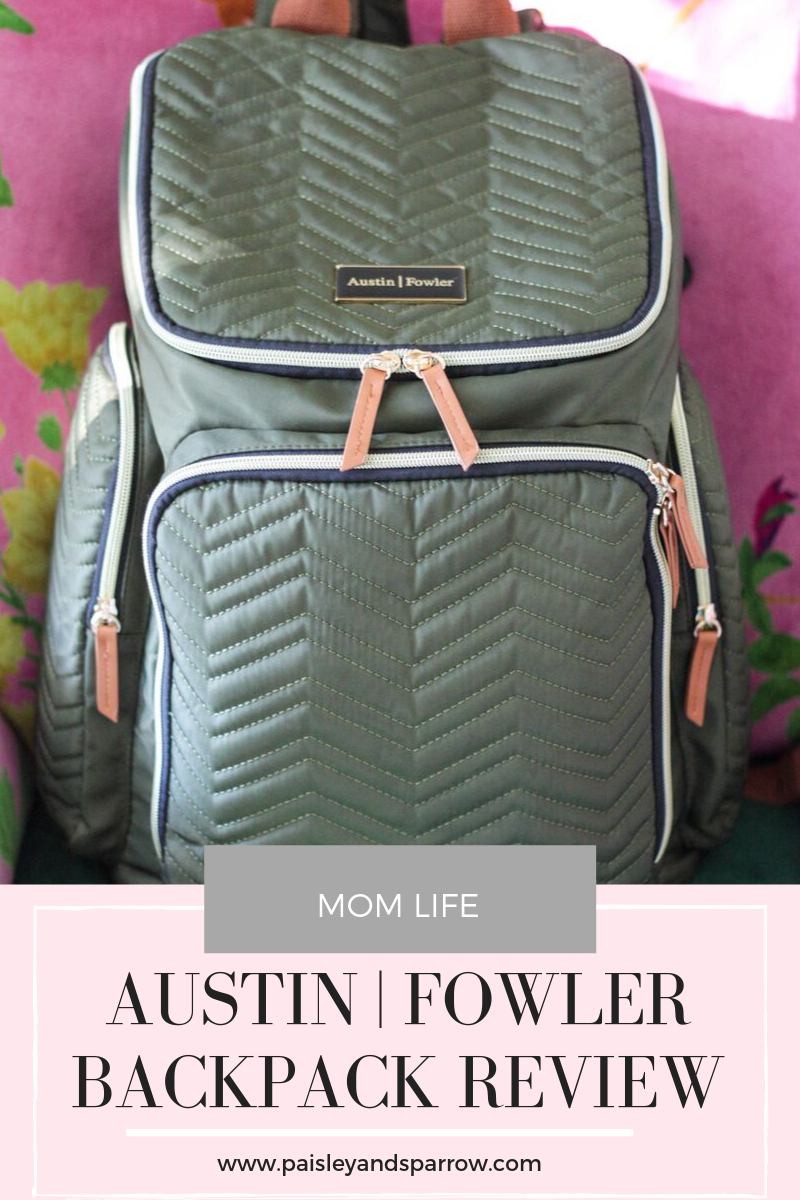 *I was sent a backpack to review but all opinions are my own!
This post contains affiliate links.
There are so many things that I love about the Brielle bag. First of all, Rishi likes it! He was not a fan of the Lily Jade and wasn't too keen on carrying it around when he needed to.
However, he's more than happy to carry around our Austin Fowler backpack! He's carried it at the State Fair, on trips to North Carolina and everywhere in between.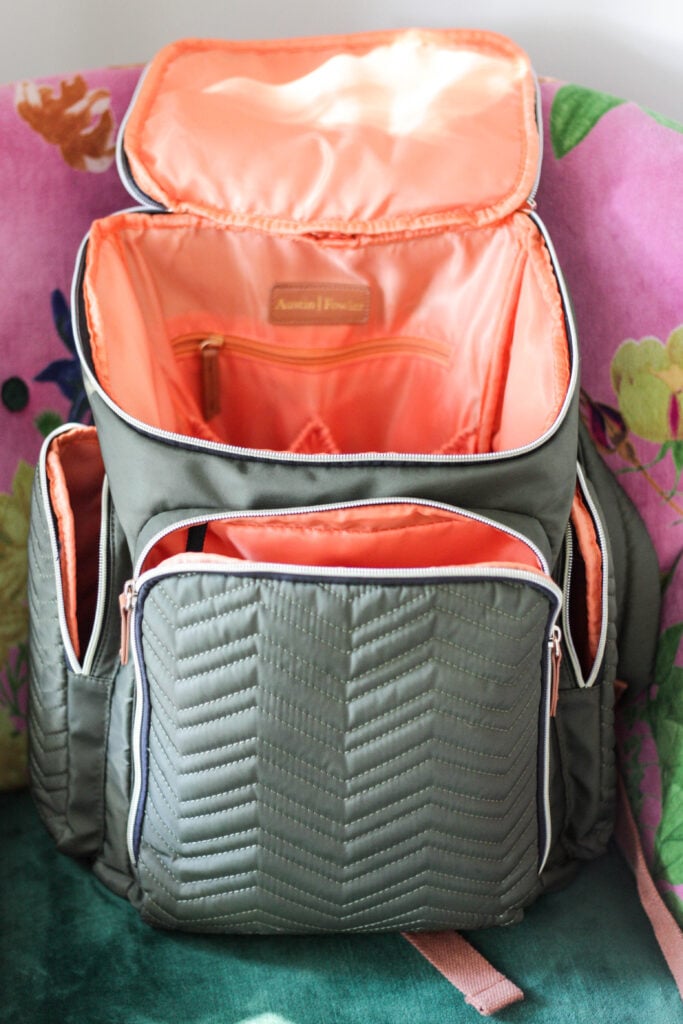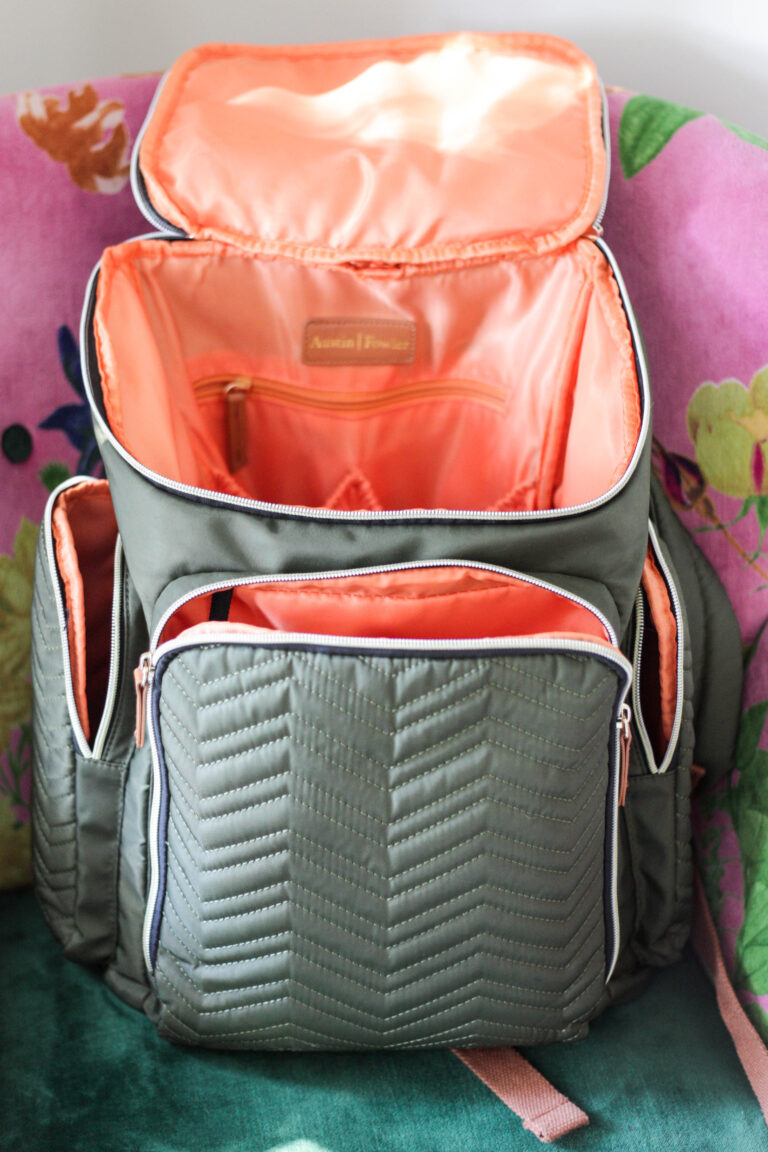 One of my favorite things is all of the pockets to keep me organized. There are 2 outside pockets that I use for my water bottle and typically one of the kids' water bottles.
Inside the main section are 6 pockets. I use 2 of them for snacks (2 toddlers plus a mama who gets hangry requires lots of snacks – I literally put 3 of everything in there because I'm guaranteed to want one too!). I use another one for crayons and another one for kids' utensils when we eat out.
The zipper pocket I use for things like tampons, etc that I don't necessarily want the kids messing with. 😉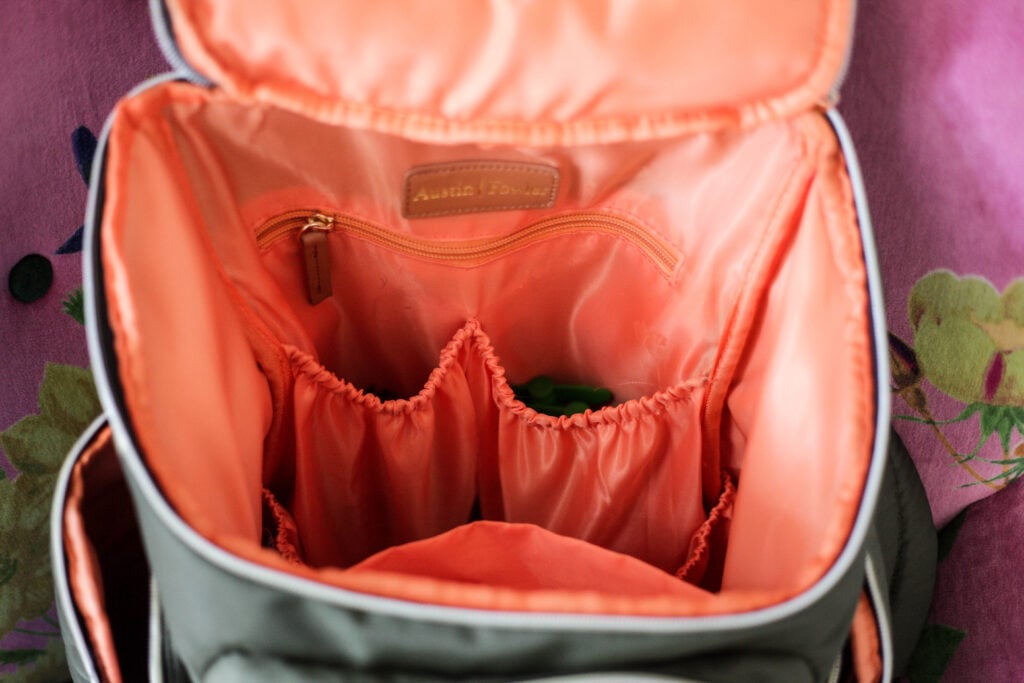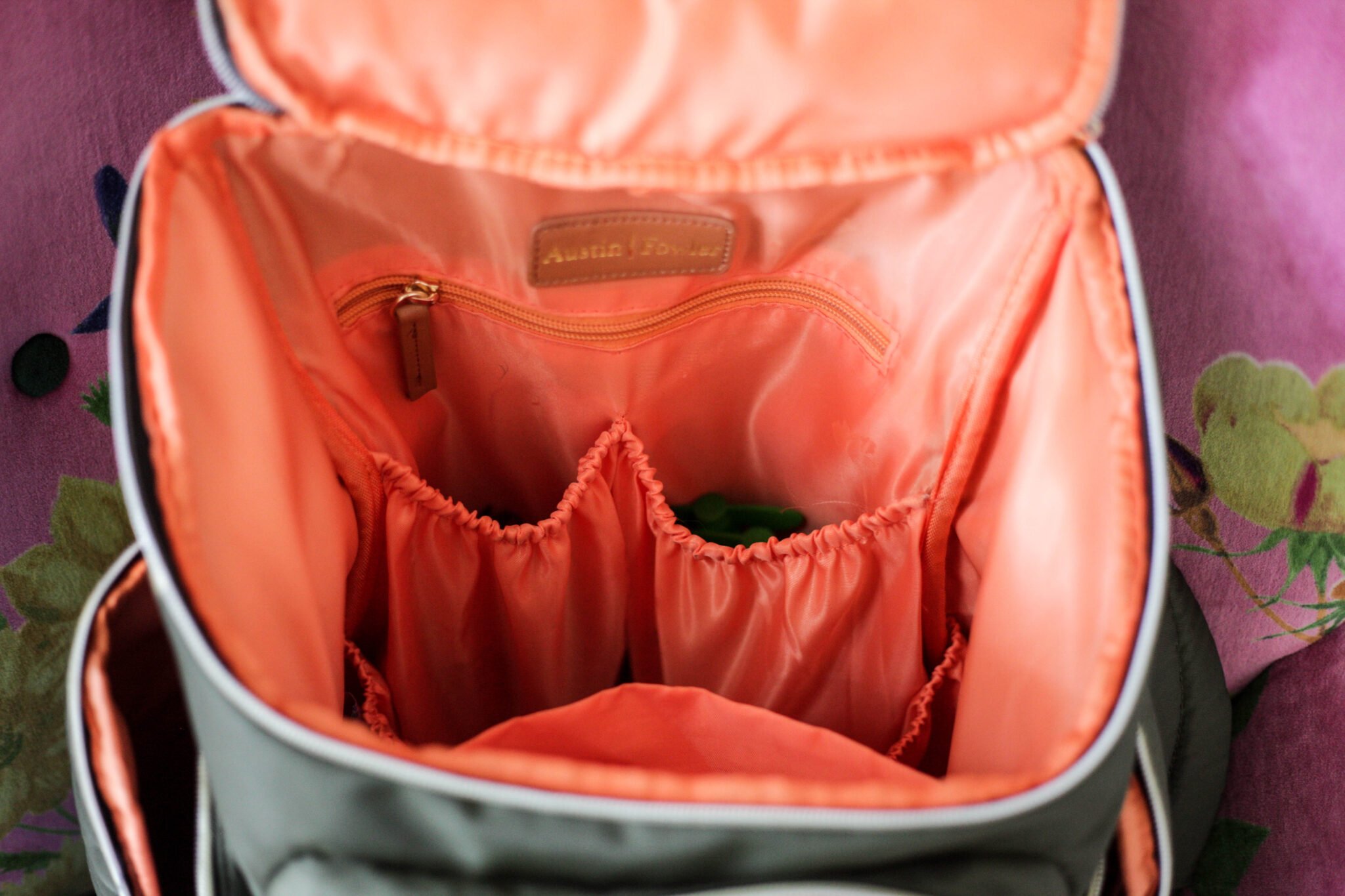 The front outside pocket is insulated to keep drinks, cheese sticks, etc. when we're going to be out for a while. This is a huge perk!! We typically bring a bunch of snacks to church so having a spot for cold things is amazing.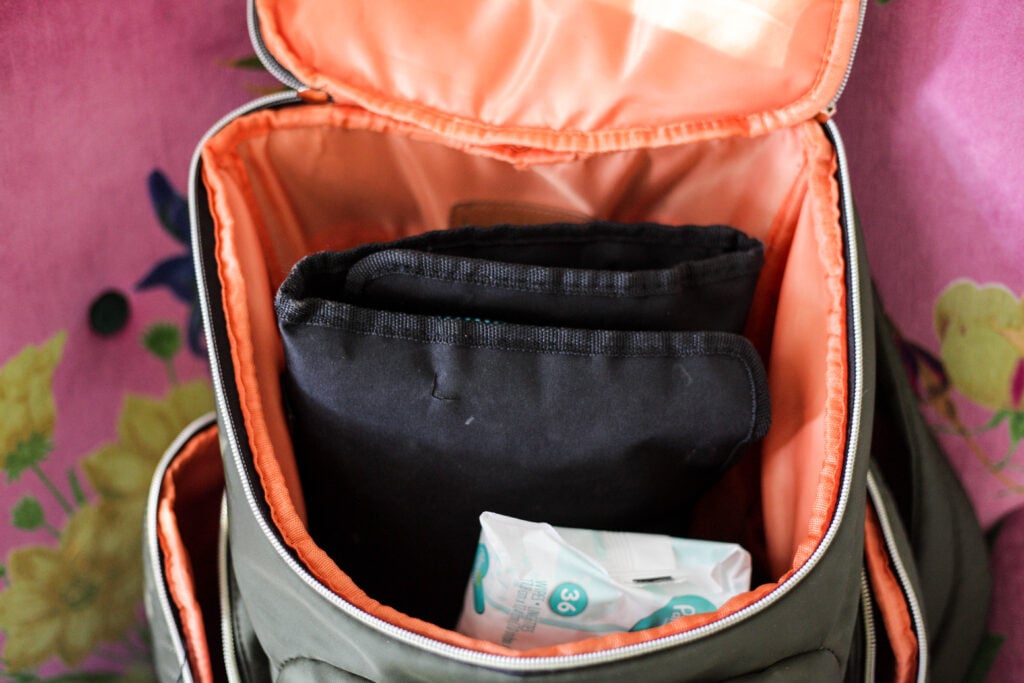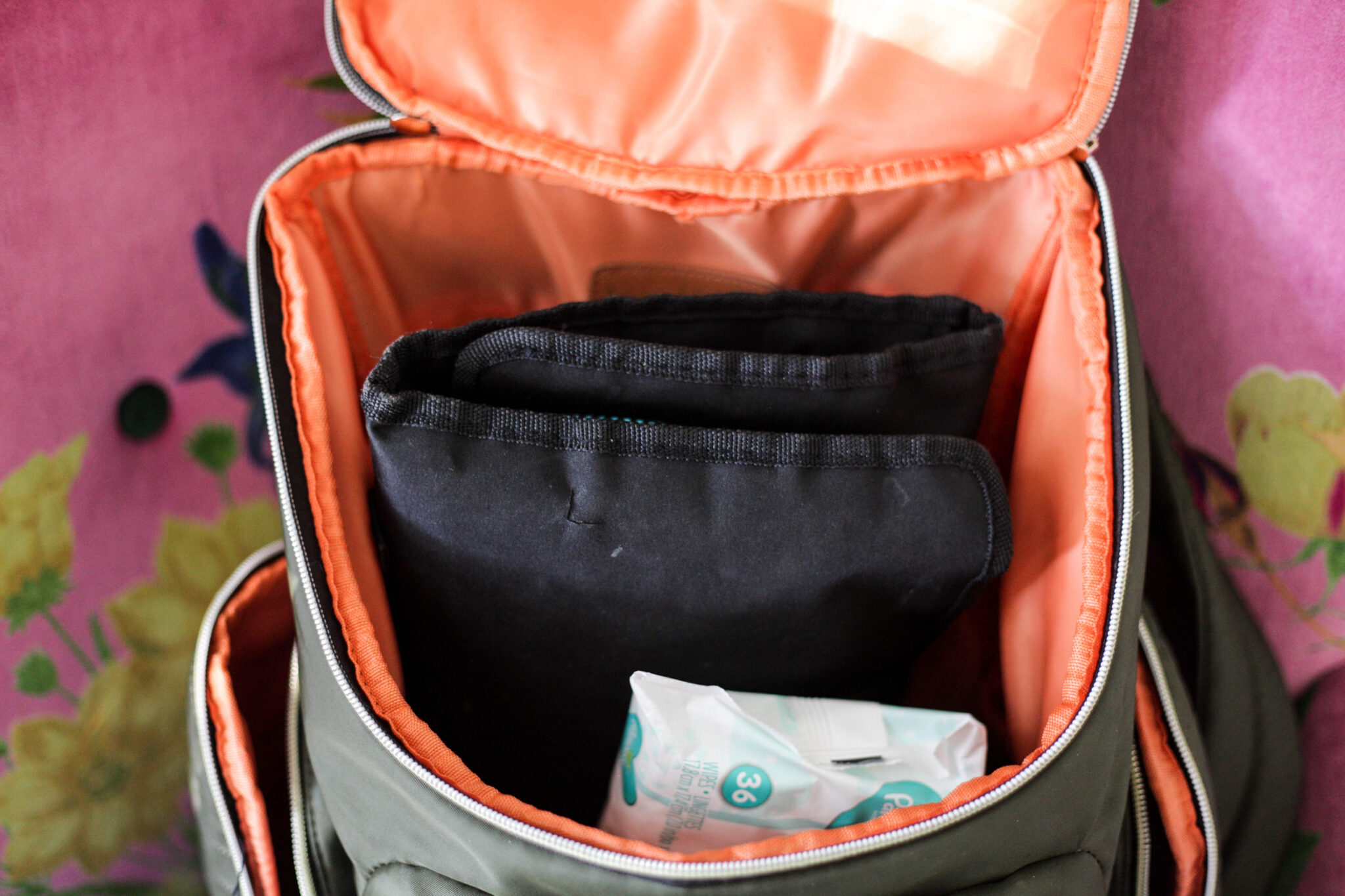 There's also a luggage sleeve on the back of the bag, luggage feet on the bottom to enhance the durability and even hooks to attach it to a stroller! They've literally though of everything!
And if you're wondering why it's orange on the inside – it's dual purpose. One, it looks fabulous and two, it makes it a TON easier to find things inside your bag!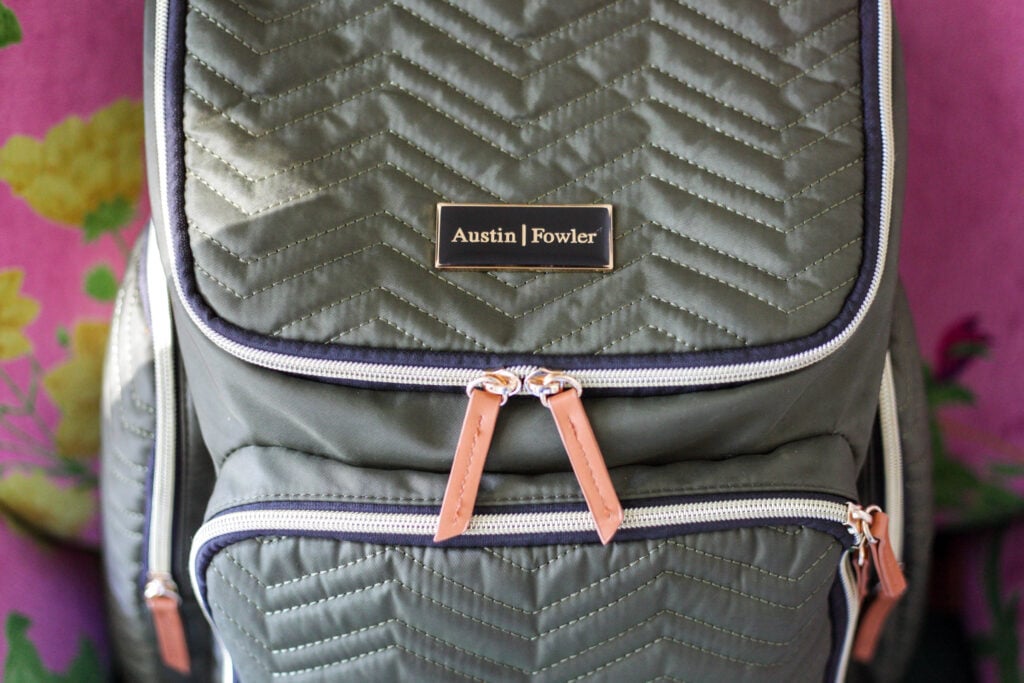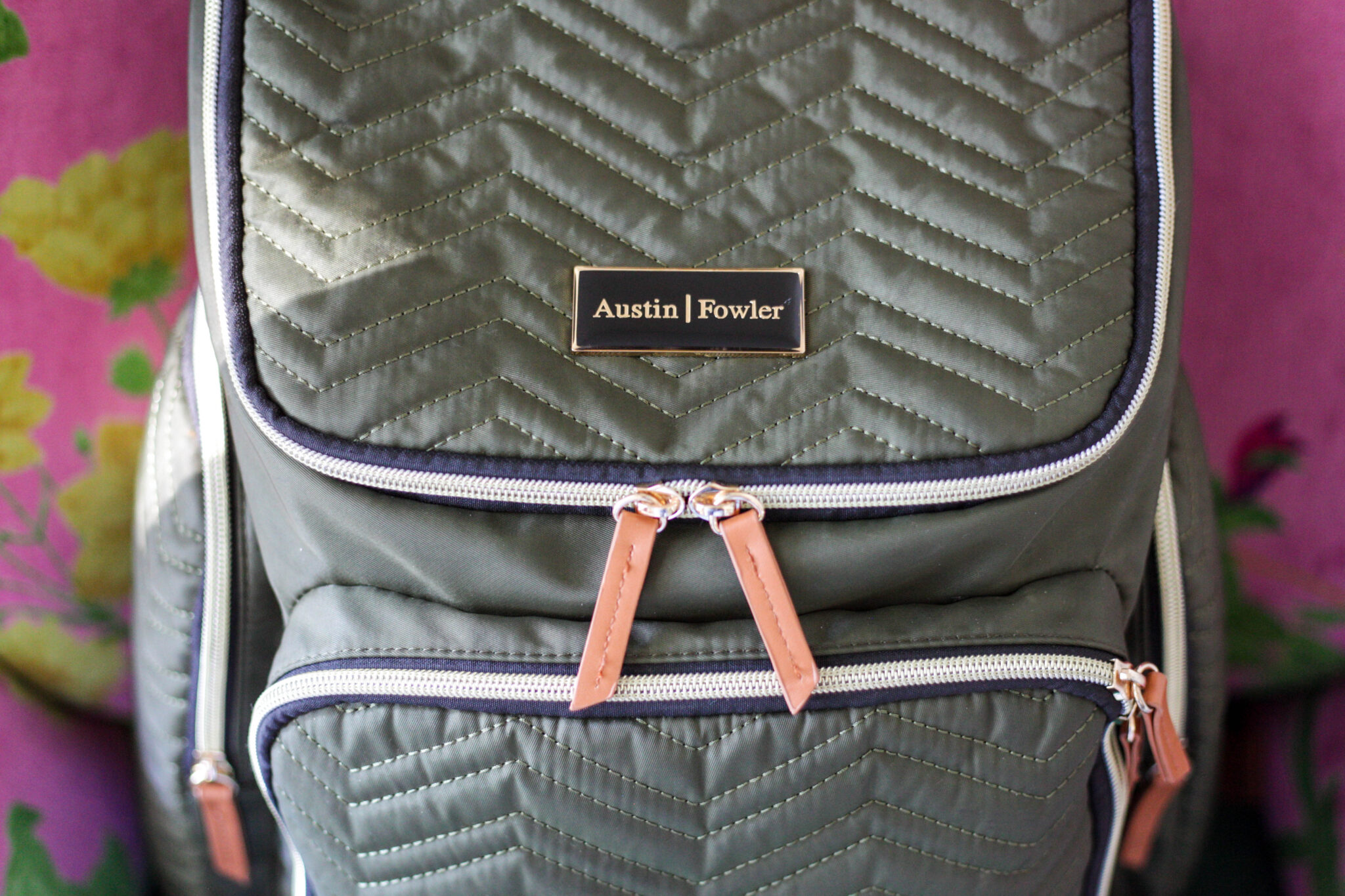 Most insides of bags are black which creates the "black hole". With a brightly colored inside, it makes finding things a breeze!
I highly highly highly recommend Austin | Fowler's backpacks. You won't be disappointed! AND you can use the code "PAISLEY15" for 15% off your purchase on any Austin | Fowler bag!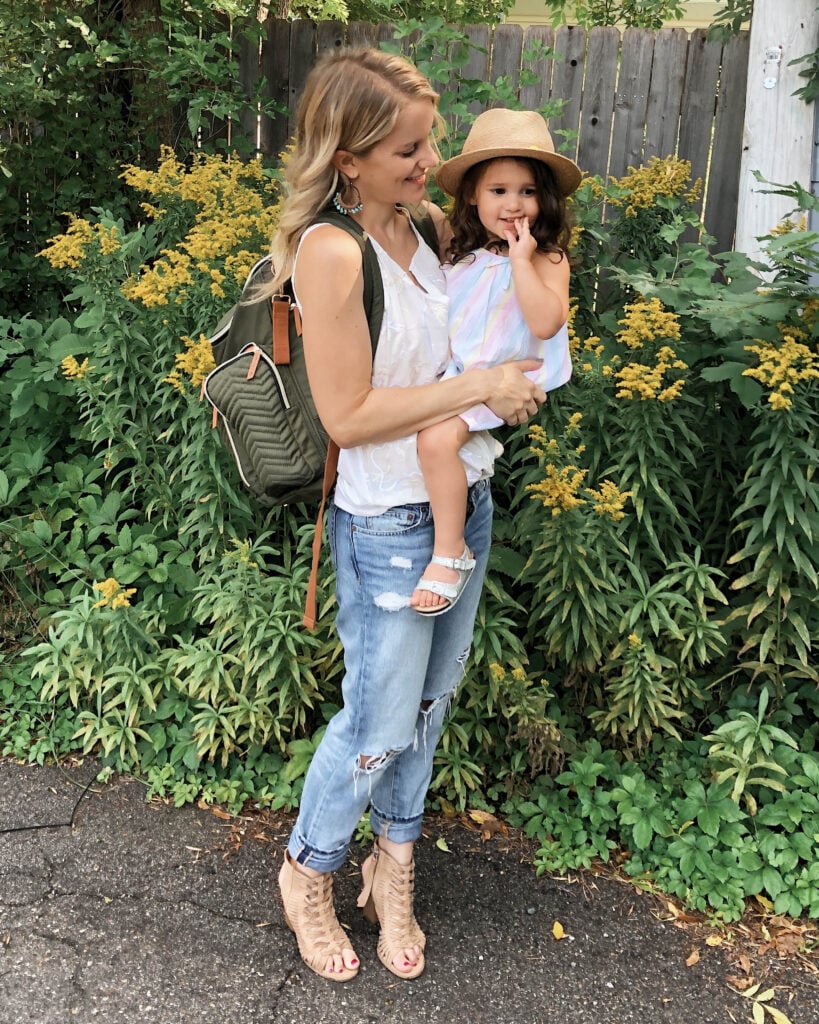 As always, thanks so much for reading!