Leggings aren't just for working out and they're not just for running errands either! Leggings are one of the most versatile pieces in your closet that can be worn in so many ways and so many different places.
There're also tons of different types of leggings to choose from! From colored leggings to printed leggings to faux leather leggings, the options are endless.
I'm sure you have your go to way to wear your leggings. Maybe you're the gal who always rocks high top sneakers with your leggings or maybe you're all about those ankle boots.
Well today I'm going to share all the different shoes you can wear with leggings along with different outfit ideas to go along with those shoes!
Let's get started.
12 Shoes to Wear With Leggings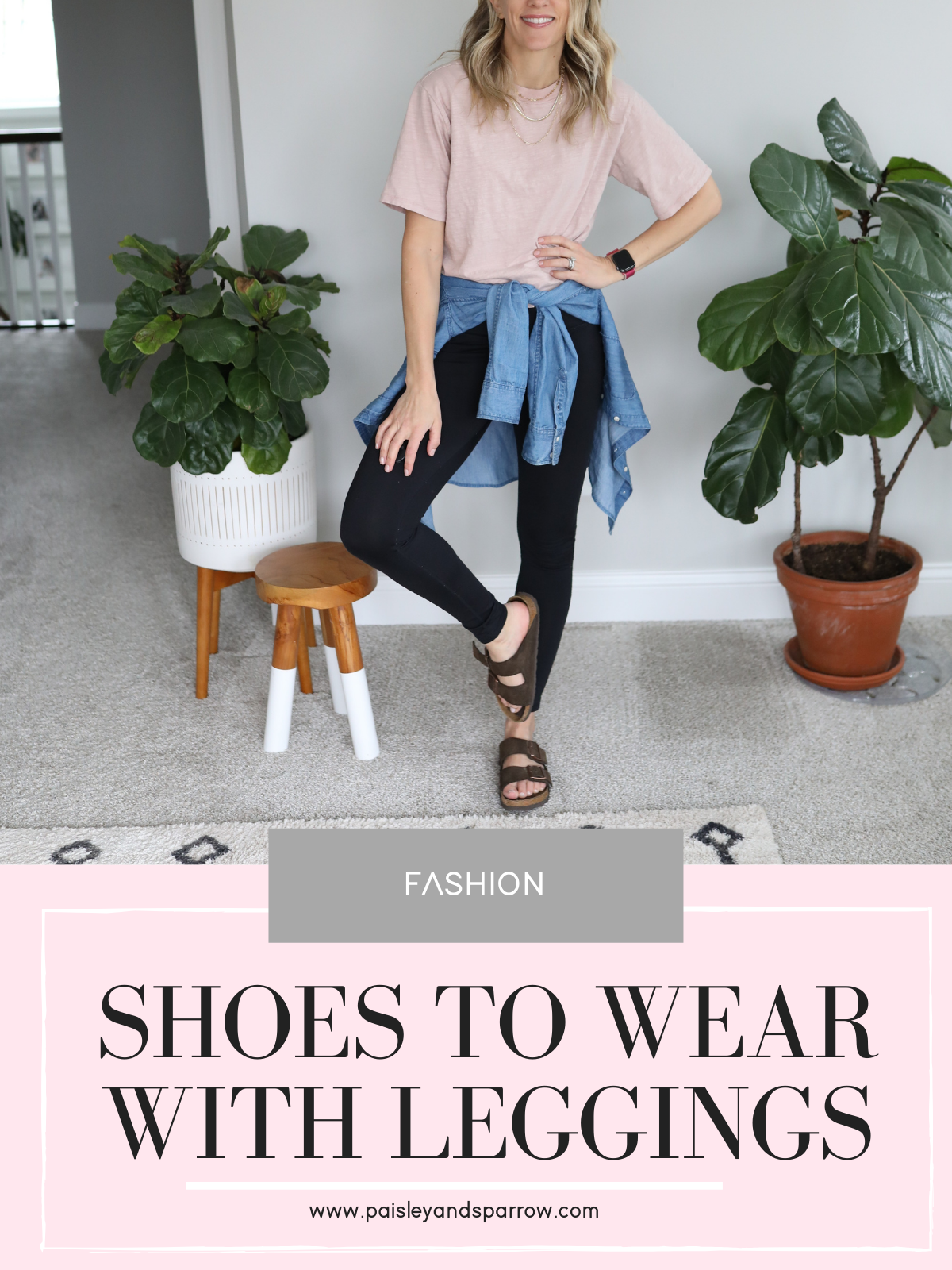 Paisley + Sparrow is a participant in the Amazon Services LLC Associates Program. This post may include affiliate links which means I may earn a small commission if you shop using the links below at no additional cost to you. 
1. Lace Up Sneakers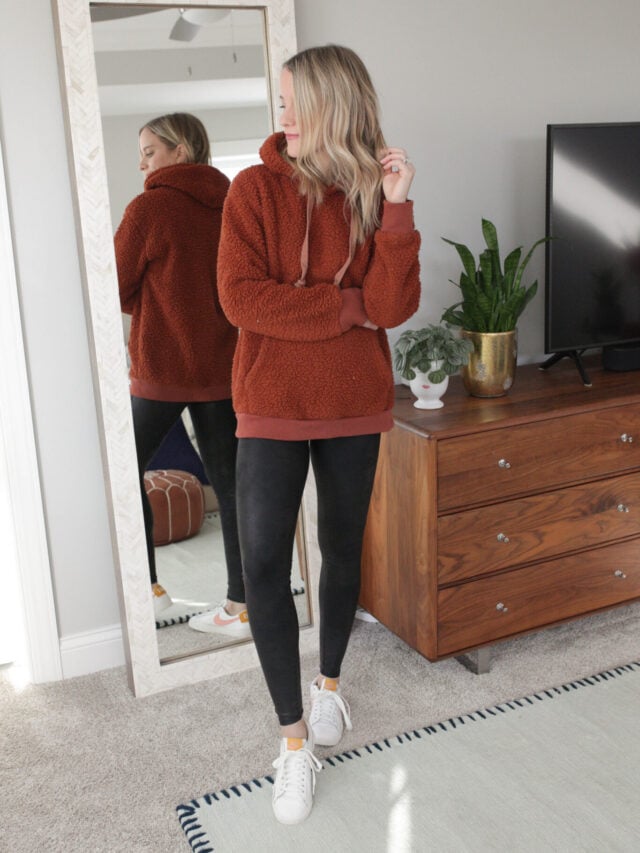 Spanx | Fleece Sweatshirt | Sneakers (sold out, similar Nikes here)
As mentioned above, lace up sneakers are some of the most common shoes to wear with leggings and arguably one of the best shoes to wear. Leggings are most frequently worn when working out so it's only natural that sneakers are a common shoe choice for everyday wear.
There are so many different kinds of sneakers to wear other than your normal sneaker that you work out in! Don't stop at your regular running shoe! Branch out to something different to completely change the look and feel of your outfit.
Try white sneakers and oversized shirt for an on trend look, high-top sneakers and sweatshirt for a sporty look or even colored sneakers to make a statement!
*Find more faux leather leggings outfits here!
2. Slide On Sneakers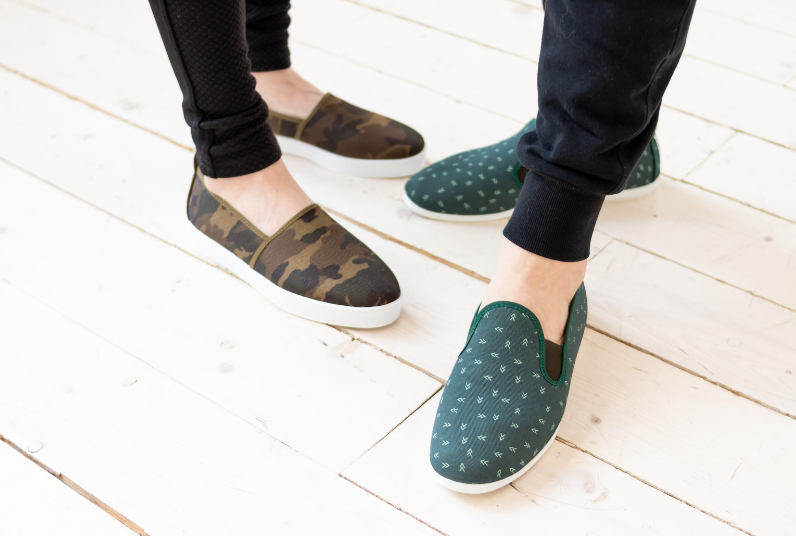 If you want a less athletic vibe when you're wearing a pair of leggings but still want to be comfortable, try slide on sneakers! Your outfit won't scream "I'm going to go workout" but you'll still have a casual look.
3. Ballet Flats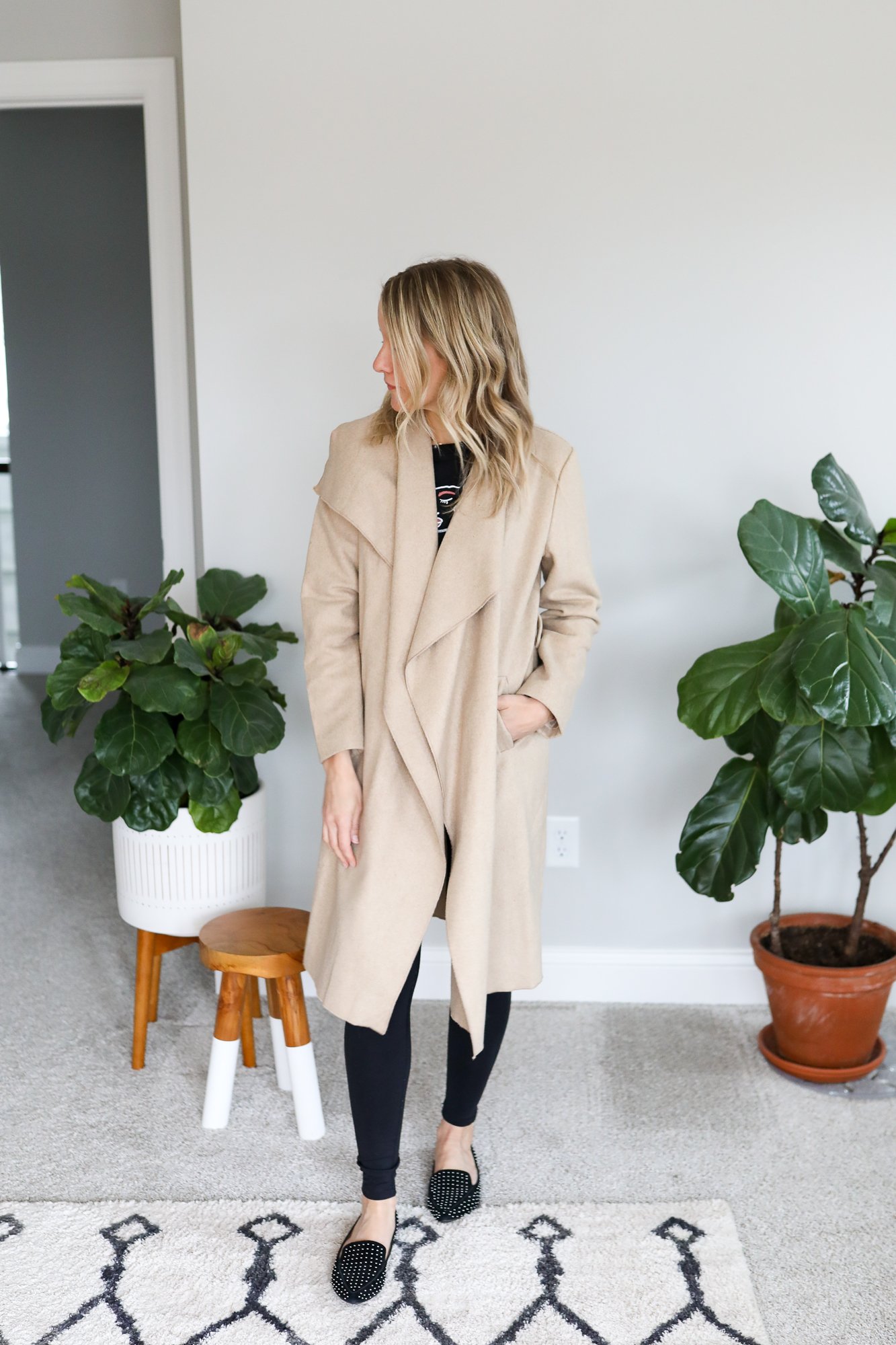 Leggings | Flats (Similar here) | Coat | Graphic Tee
Ballet flats are a classic, timeless choice when it comes to what shoes to wear with leggings. The best part is, there's a wide variety of styles when it comes to ballet flat shoes!
A fun printed pair with a solid color outfit is a great option to give your outfit some extra style. On the other hand, neutral colors when it comes to your shoe is perfect for when you wear printed leggings or a colorful top.
4. Slides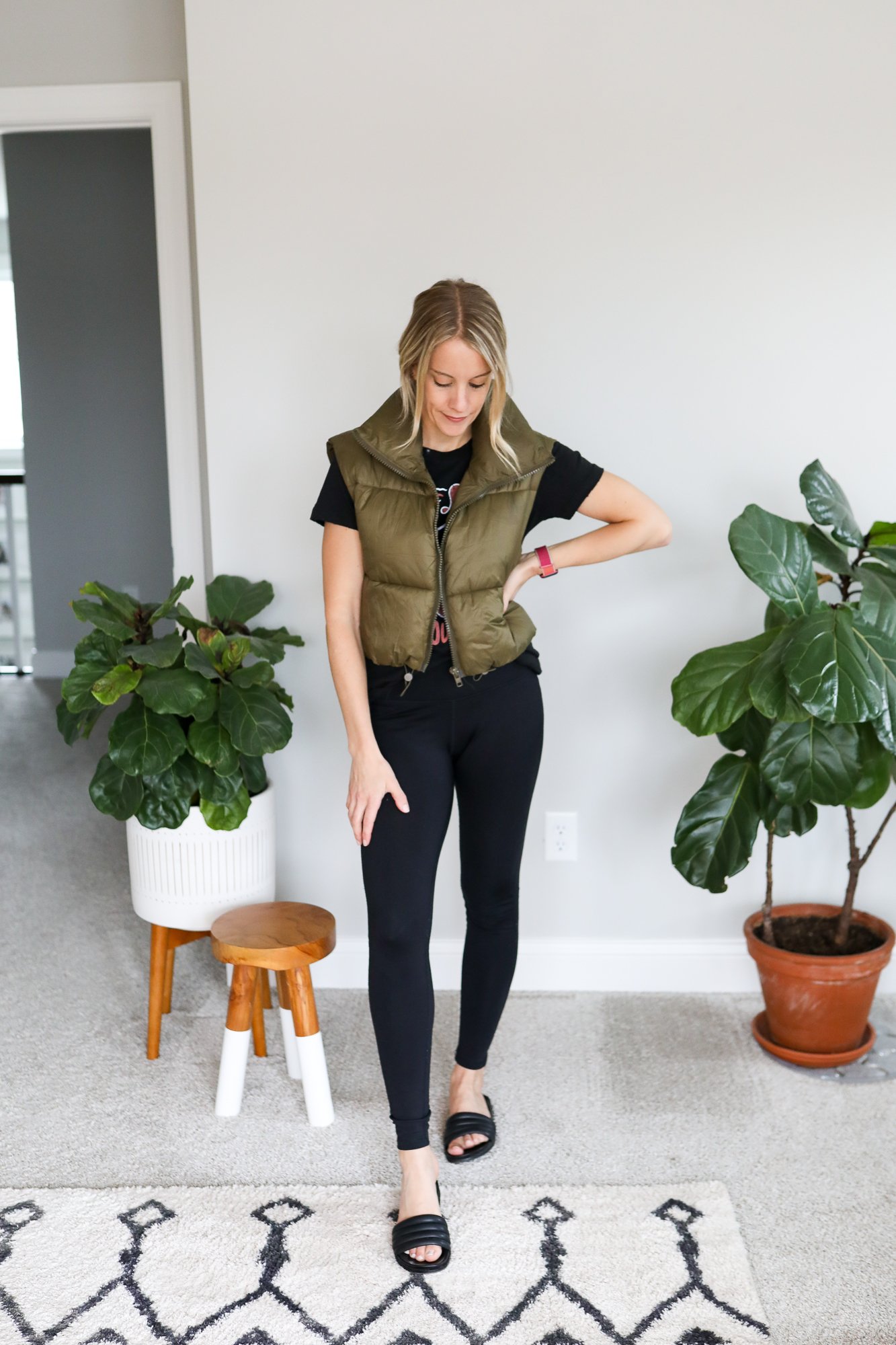 Leggings | Slides | Vest | Graphic Tee
Whether you pull them on after yoga class or just have them as part of your daily look, slides are a great option when it comes to leggings! Like many others on this list, they come in a ton of different colors and styles when it comes to slides.
5. Mules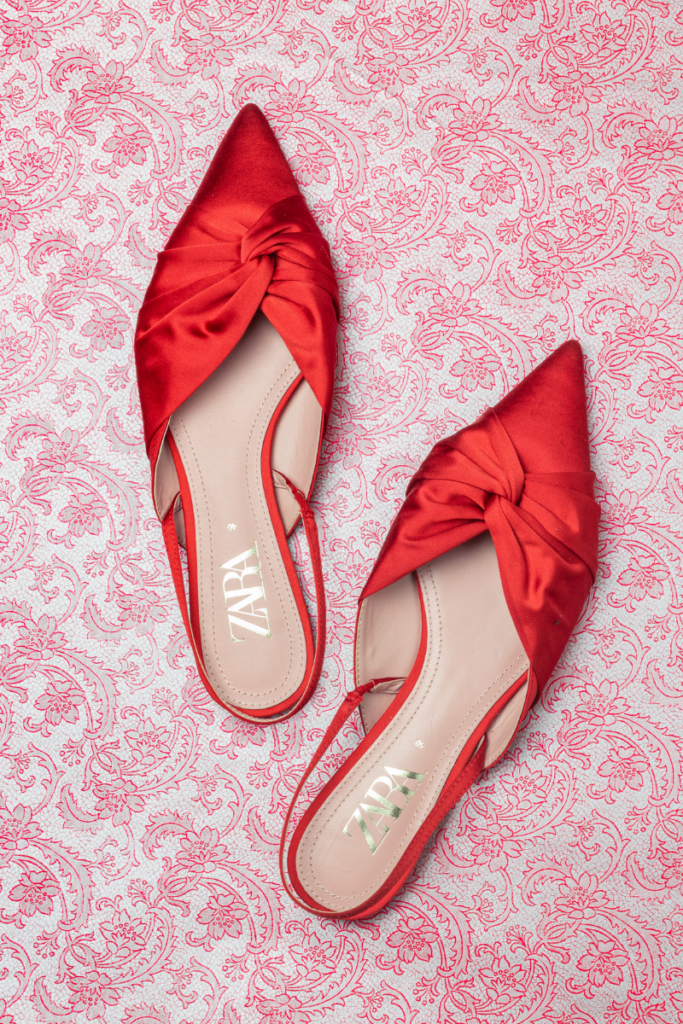 Mules are another fun shoe to wear with leggings! They definitely give you a more elegant look and can elevate a simple pair of black leggings.
Mules are the right shoes to give you that effortlessly cool look for date night or a day at the office.
6. Loafers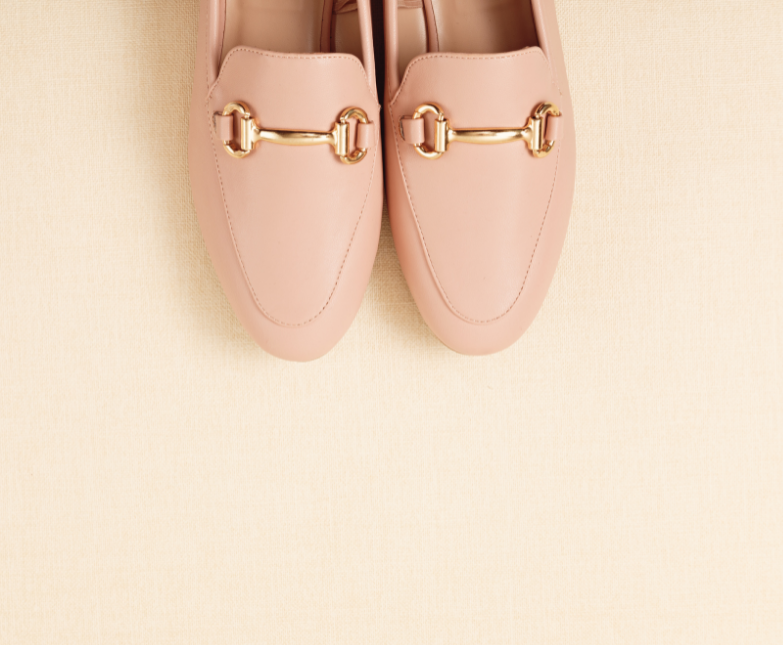 Similar to mules is loafers! Loafers are the perfect match when it comes to elevated casual wear. Throw on a blazer or long button down shirt and you have the perfect outfit for a day out.
7. Sandals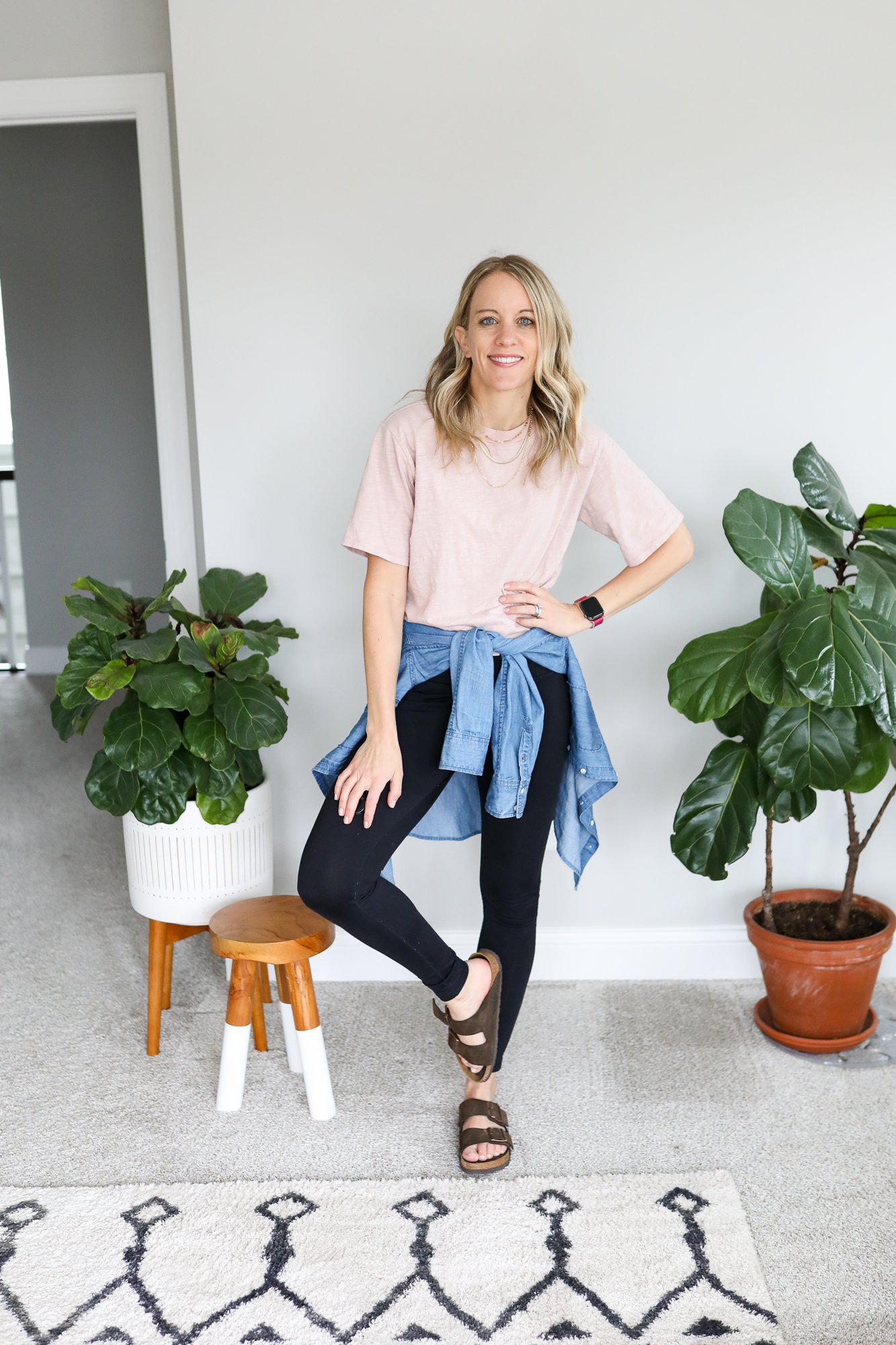 Leggings | Top | Chambray Top | Sandals
Another easy to wear kind of shoes is sandals! During summer months, sandals and leggings are a great combination! Sandals are a great way to stay cool and look chic.
From gladiator sandals with a flowy top to sporty sandals and a crop top, there's so many different styles of sandals to choose from to create different looks.
*Find more Chambray Top outfits here!
8. Ankle Boots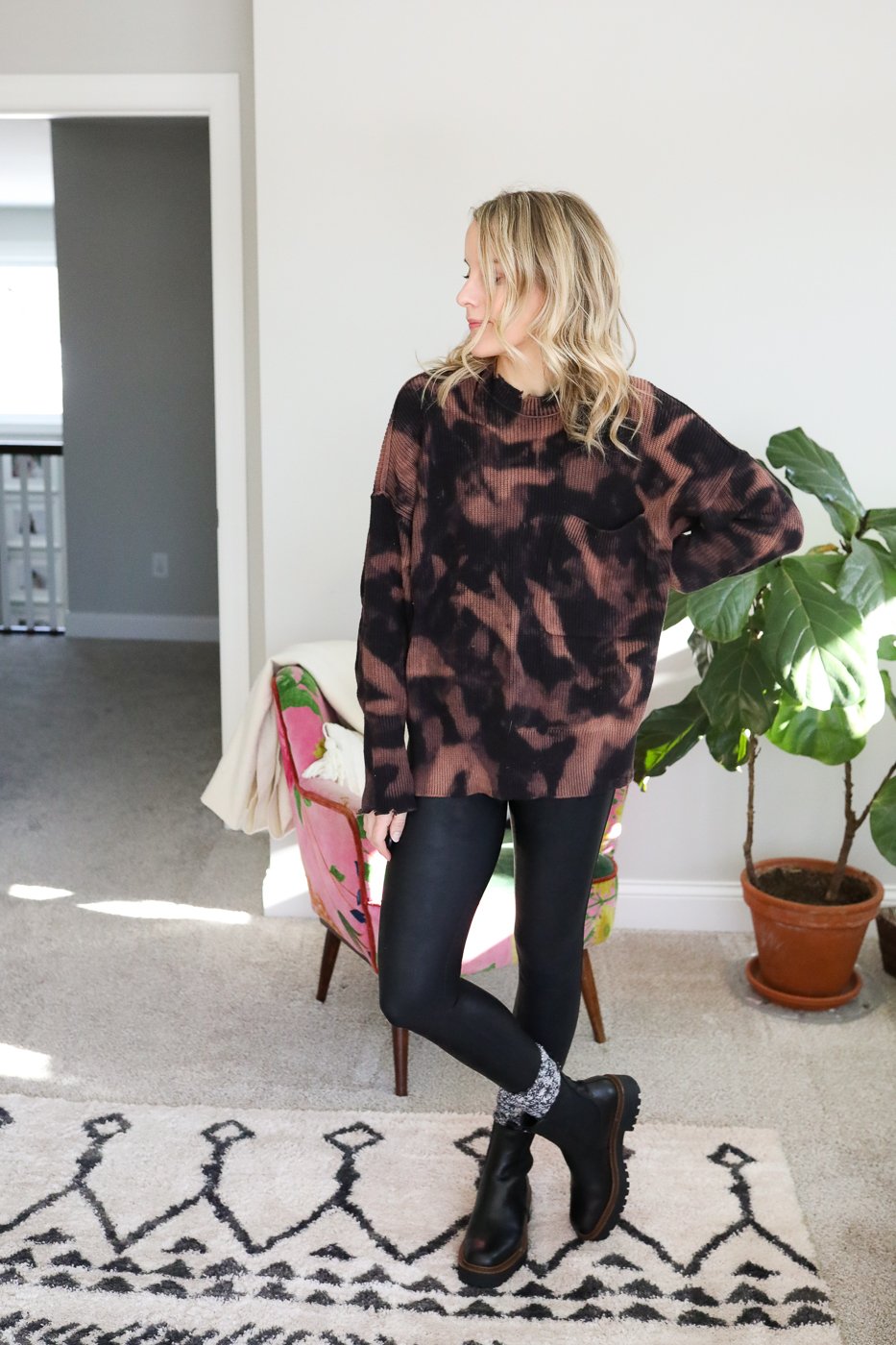 Sweater sold out – Similar here | Leggings | Socks (similar here) | Boots
Next up, boots! Another frequently worn shoe is ankle boots. As the weather turns and bare skin isn't ideal to see those frigid temperatures, bust out the boots!
There are tons of different options when it comes to boots. Whether they're Chelsea boots with cozy socks pulled up or heeled ankle booties, you're sure to look chic and stay warm all day long.
A perfect outfit for ankle boots in the fall is with oversized long sweaters. It's the perfect transition outfit to rock when the weather turns cold.
9. Combat Boots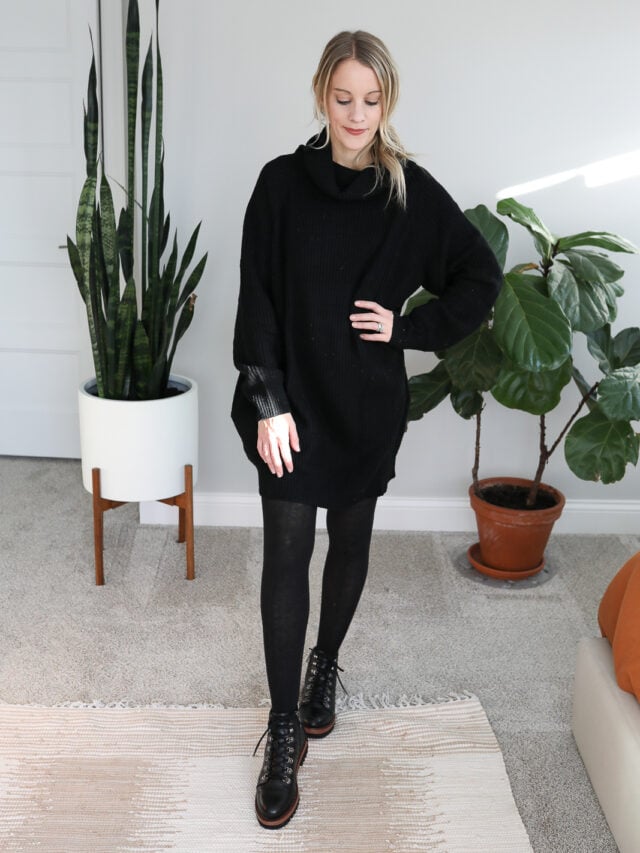 Sweater Dress | Boots (sold out – similar here)
I love combat boots in general and they look just as cute with leggings as they do with jeans! You can make it feel more feminine by pairing them with an oversized sweater dress and your leggings.
On the other hand, you can go super edgy with a leather jacket! You can also stay in the middle and keep things casual with a simple long sweater.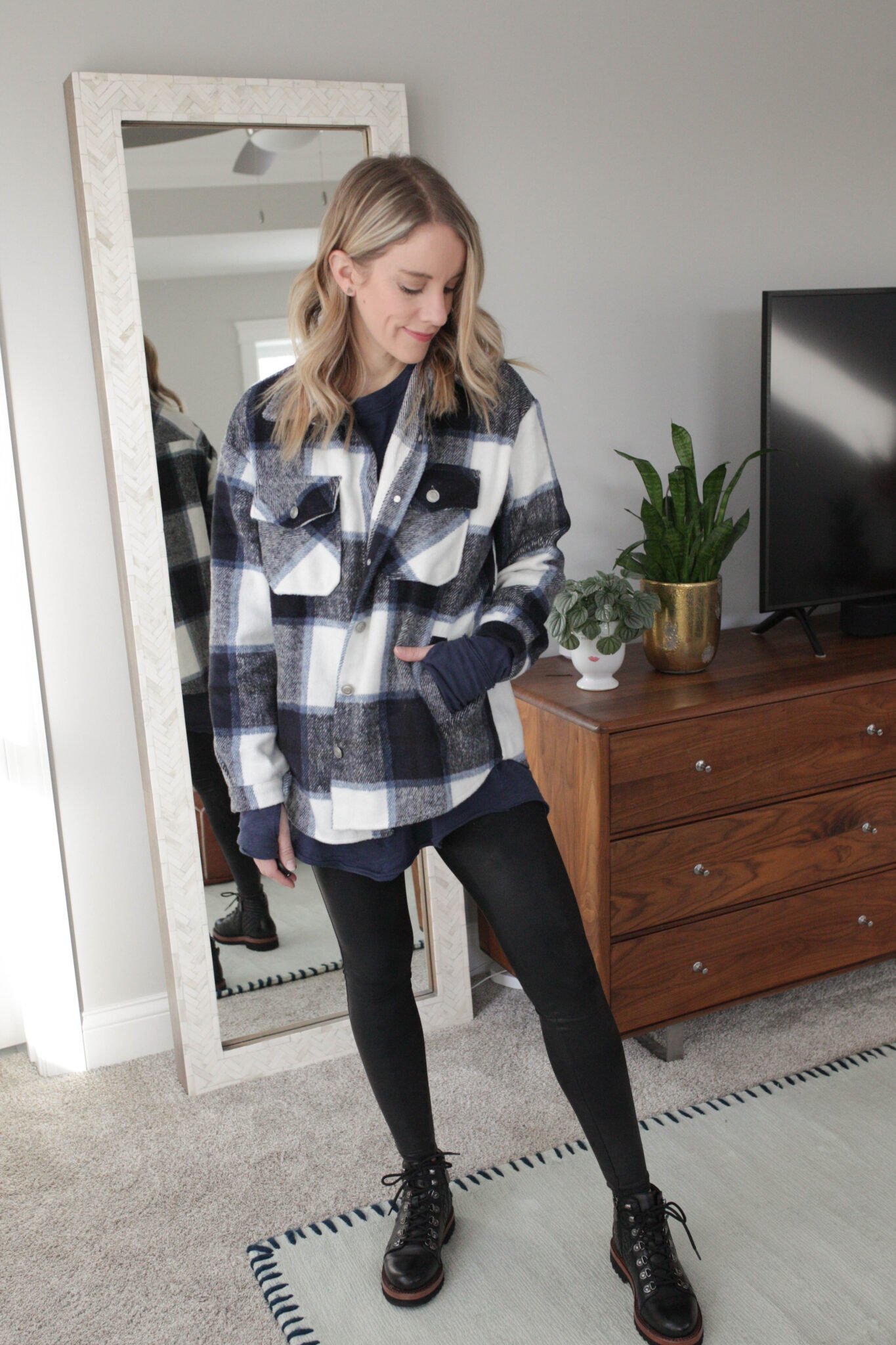 Spanx | Shacket | Long Sleeve Top | Boots (sold out, similar boots here)
There's tons of different options! These are a great option during the colder months.
10. Over the Knee Boots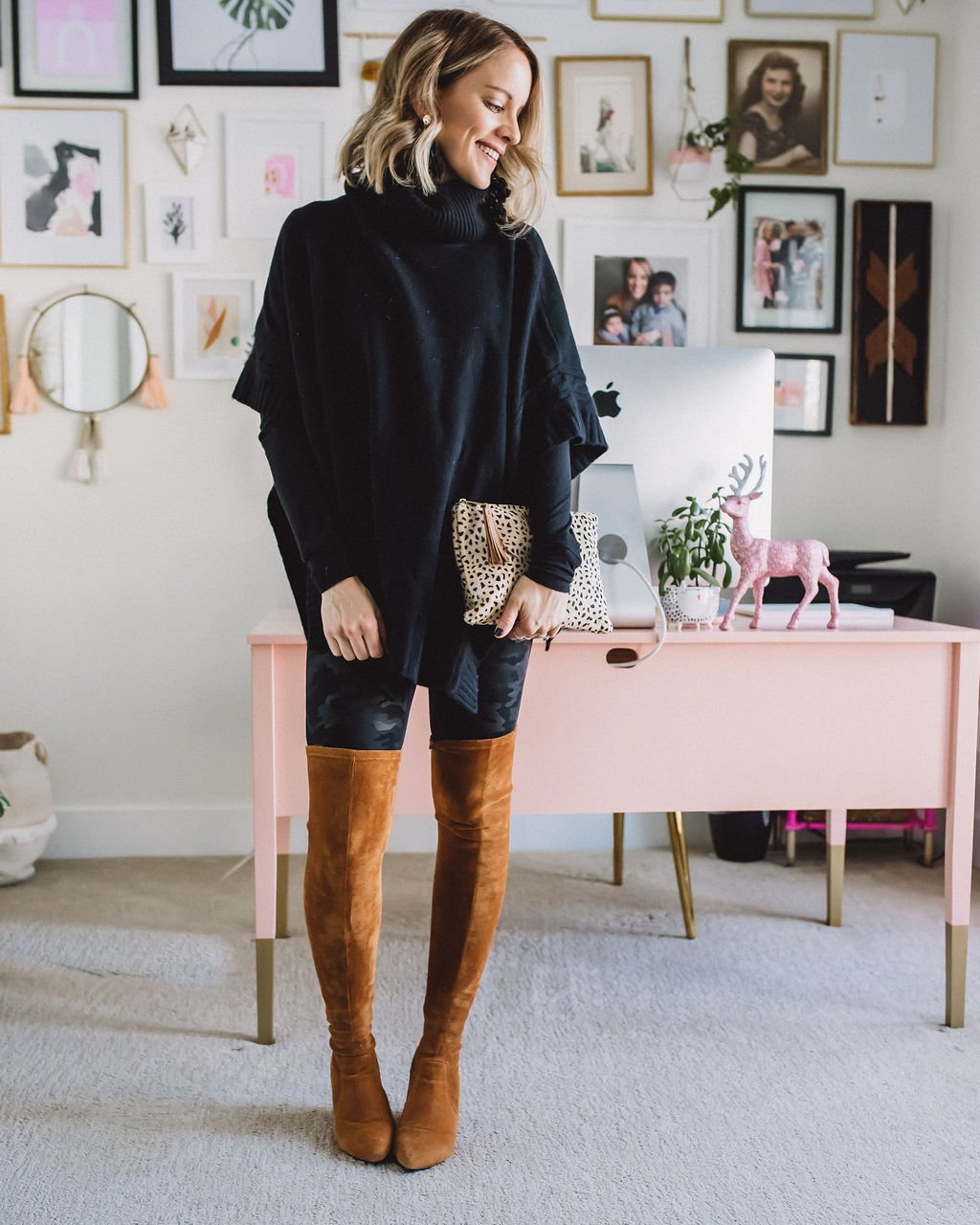 Spanx camo leggings (also available at Amazon) | boots | poncho (old – similar here) | clutch (similar here)
Heading somewhere a bit fancier and need to camouflage your leggings a bit? Or maybe you just want to bust out the over over the knee boots for a night out.
Not only are over the knee boots a great choice fashion-wise, but they're incredible easy to wear with leggings! Your leggings won't bunch up and look funny or be uncomfortable under your boots. They'll fit close to your leg and seamless under your boots.
11. Knee High Boots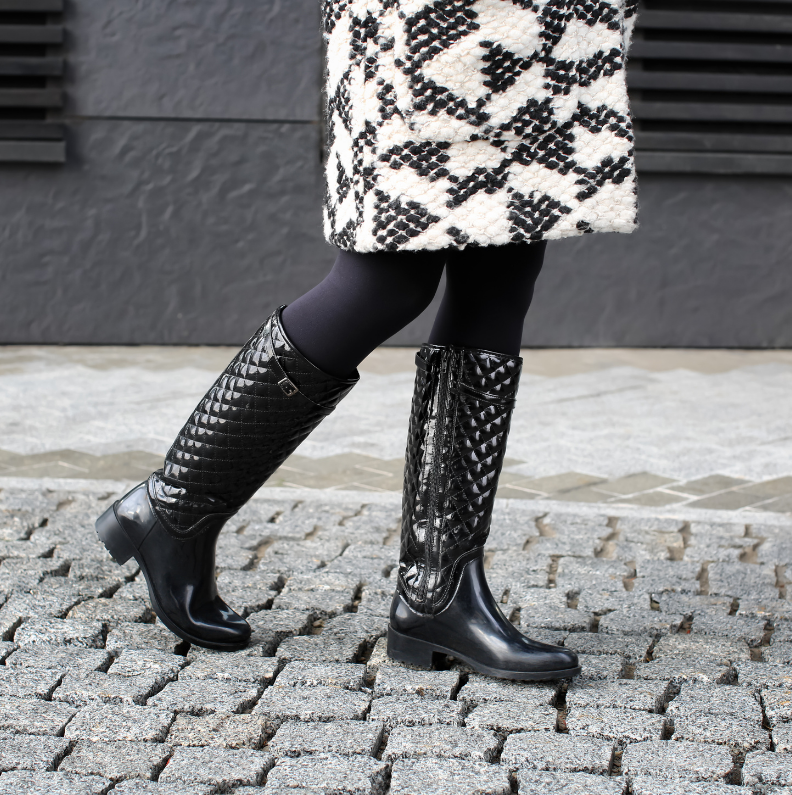 Knee-high boots are in the same realm as over the knee boots with their easy to wear, easy to style feel. These tall boots will again, fit seamlessly over your leggings making them a great choice over a jean, even skinny jeans!
12. Kitten Heels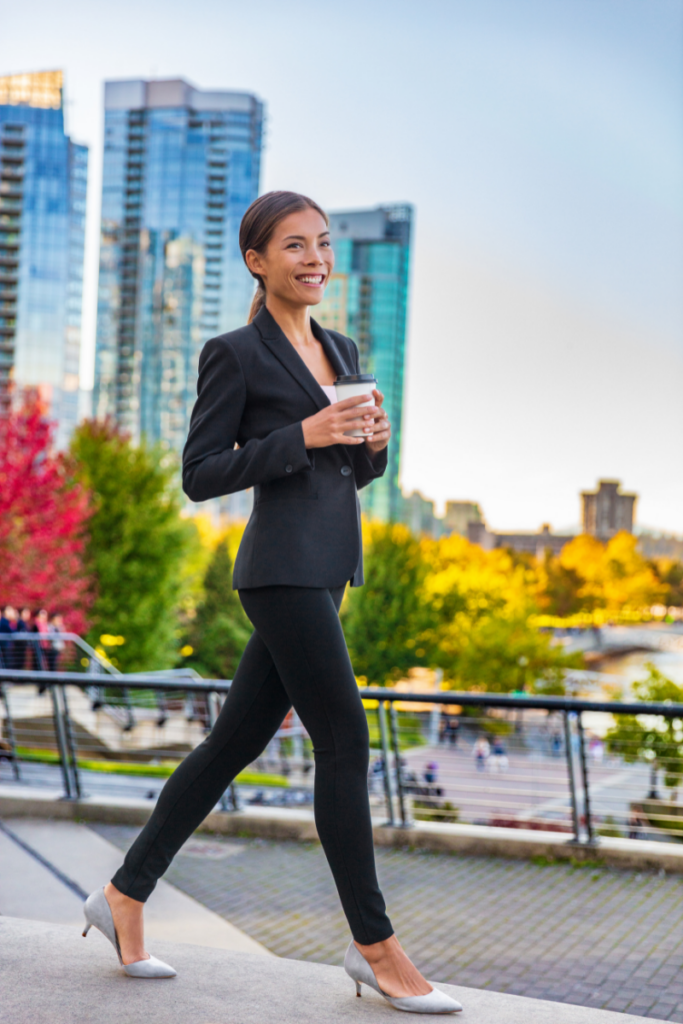 If you're looking for a feminine look, try on a pair of high heels with your leggings outfit! Heels immediately give you a chic look since they elongate your legs. Heels paired with tight leggings will make your legs look extra long!
FAQ
Which is the best kind of shoes to be worn with leggings?
There isn't really a best kind since it all depends on your outfit and where you're going! Sneakers are a good option for casual outings while boots are great for the office and over the knee boots are a sexy look for date nights!

The right pair of shoes are going to vary depending day to day depending on your outfit and your outing.
What type of shoes shouldn't you wear with leggings?
There aren't many types of shoes that shouldn't be worn with leggings however shoes with ankle straps should be avoided. You don't want to have an ankle strap and tight leggings right up next to one another. Sock boots are another shoe that isn't a great combination when it comes to leggings.
If you want more posts like these, check out one of these!