Shift dresses are everywhere, and it seems like everyone is wearing one, but what exactly is a shift dress?
A shift dress is the perfect go-to dress style for work and play. Its loose, comfortable fit makes it easy to wear during your daily activities, but when you're going out, its stylish design will make sure you look great.
Today I'm going to talk about the history of the shift dress and how to wear a shift dress. This perfect dress is a wardrobe staple and is an excellent option for most different body types!
I hope this inspires you to get your own shift dress or gives you new ideas on how to wear one you already own!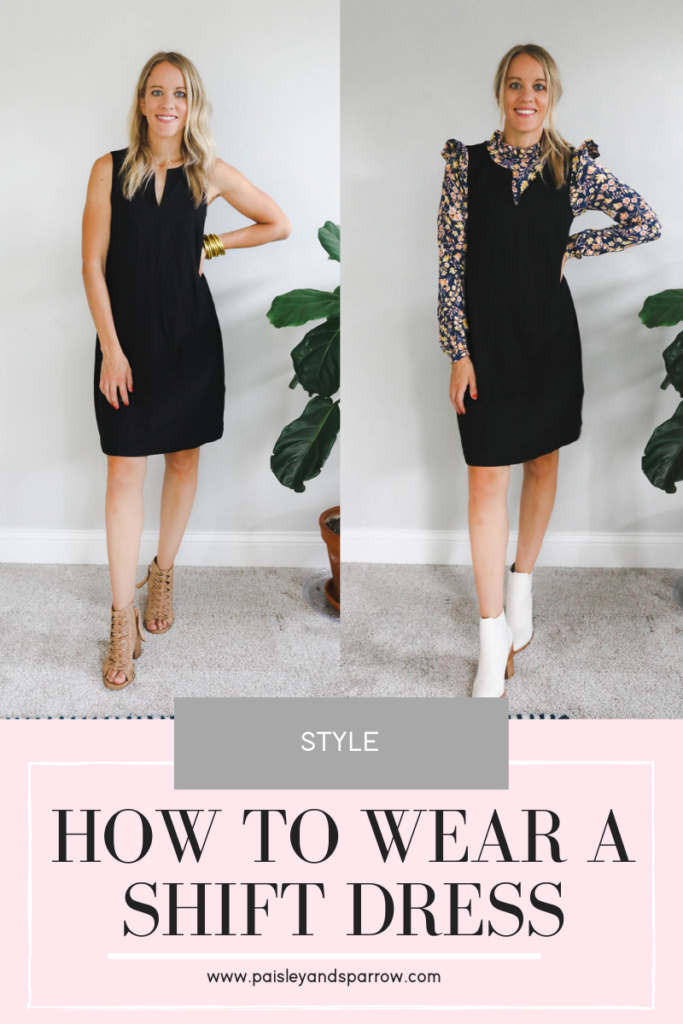 Paisley + Sparrow is a participant in the Amazon Services LLC Associates Program. This post may include affiliate links which means I may earn a small commission if you shop using the links below at no additional cost to you. 
What Is a Shift Dress?
First things first, what is a shift dress? The defining characteristic of a shift dress is its loose fit – it's also called "hanging dress" because most styles fall on the body without any support. It's cut to fall above the knee, and the neck is typically a scoop neck or boat neck.
A shift style is any garment that has straight lines – no darts or seams at the waistline. Instead, the darts are around the bust.
The sleeveless shift dress and its simple lines have been around for centuries, getting popular in the 1920s during the flapper movement.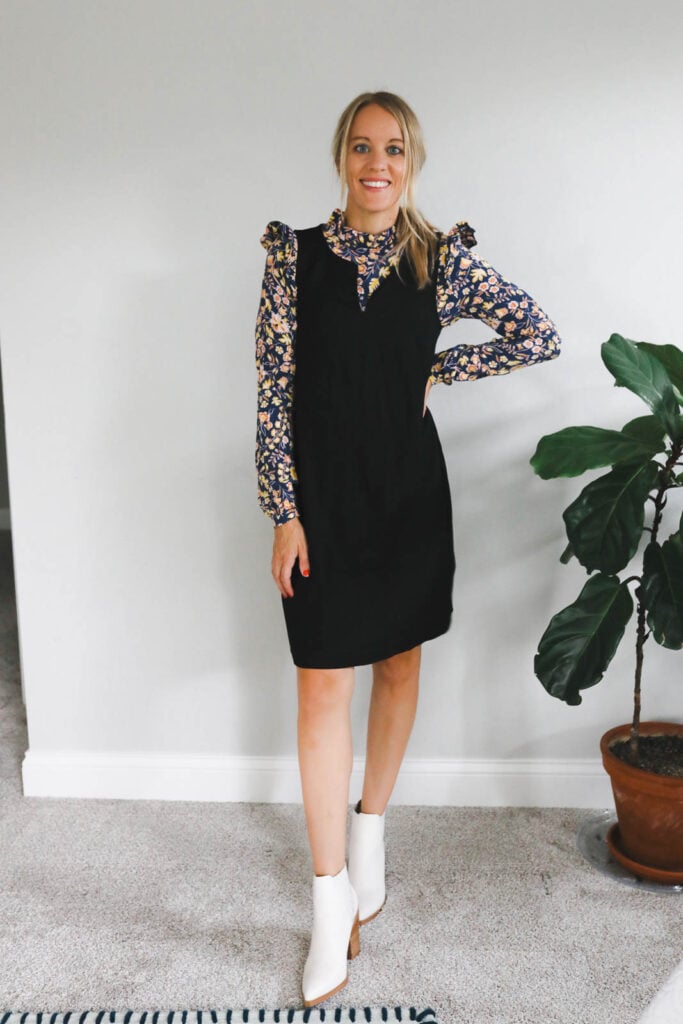 Dress | Long Sleeve Shirt | Boots
The modern version was created by Coco Chanel in 1954 when she wanted something more comfortable than her usual corseted dresses. Her creation became an instant hit with women all over Europe and eventually made its way to America, where it remains popular today.
The shift dress trend got another boost from Lilly Pulitzer and her bold prints and brightly colored dresses! This helped it see a revival in the 1960s when Jackie O was seen wearing one. Nothing like a celebrity wearing something to make it on-trend again!
Why is it Called a Shift Dress?
There seems to be a few different reasons why it's called a shift dress, but the most common one is because they're easy to move, or shift, in! Flappers began wearing them for that exact reason.
Shift Dress vs. Sheath Dress
Shift dresses and sheath dresses are often confused with each other. A shift dress is a classic style that's designed to hang from the shoulders, while a sheath dress is fitted and more body-conscious – it usually features darts on the waist for shaping and is meant to be form-fitting.
How To Wear A Shift Dress?
How to Dress a Shift Dress for the Office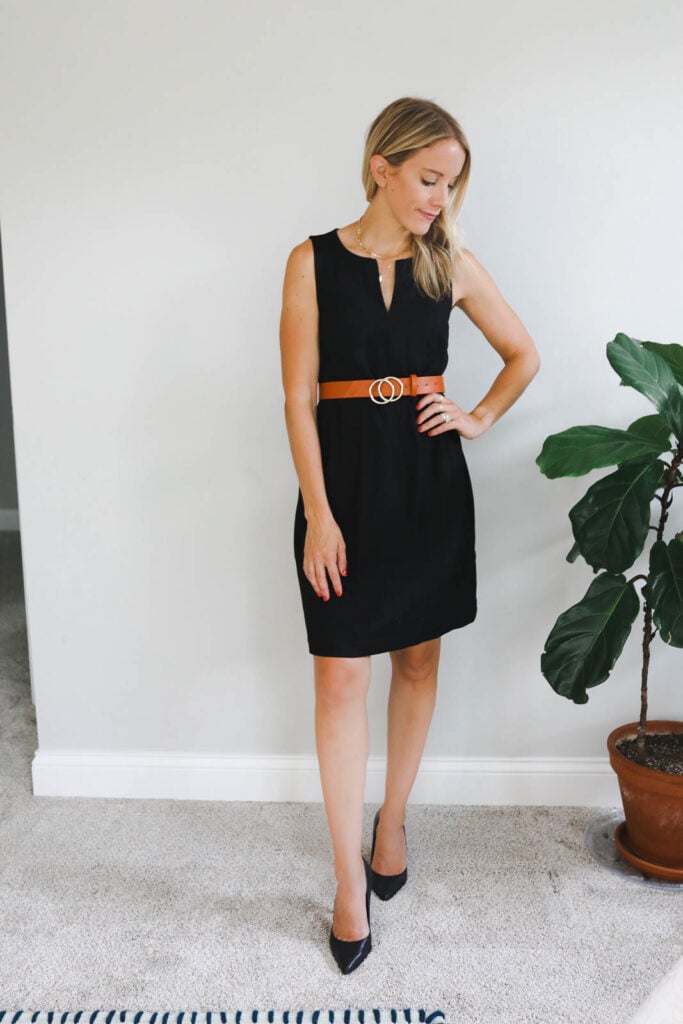 Dress | Belt
I would venture to guess that a shift dress is one of the easiest things to wear to the office! It's professional and chic without even adding anything to it.
You can pair it with a pair of simple pumps and belted to give you a bit of definition.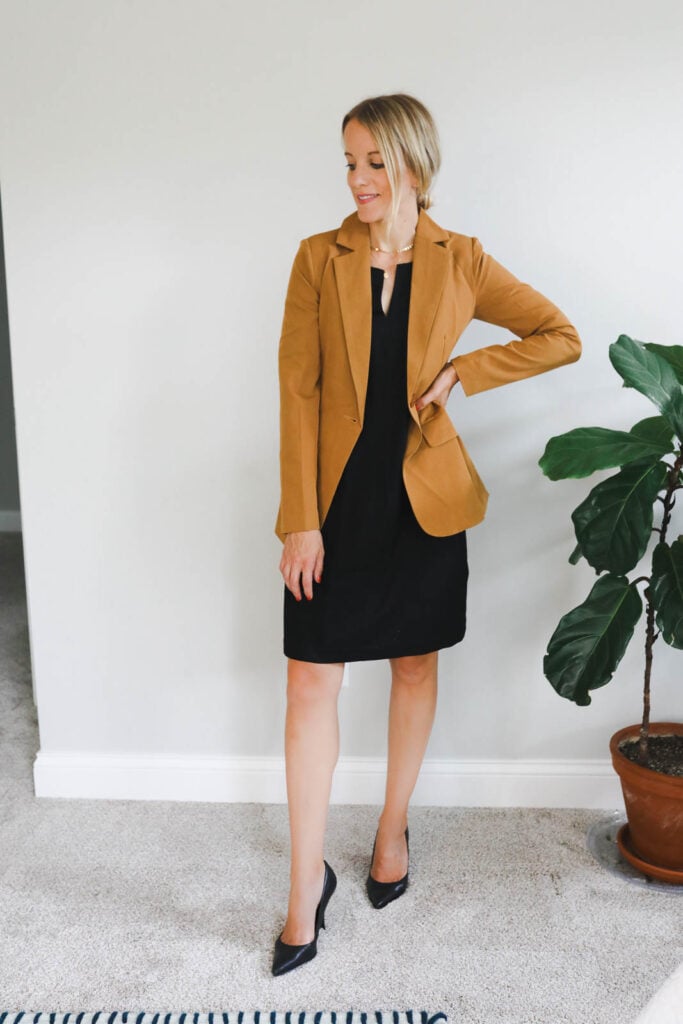 Add a blazer for fall or winter months to keep warm or add an even more professional vibe to your outfit.
How to Dress a Shift Dress Up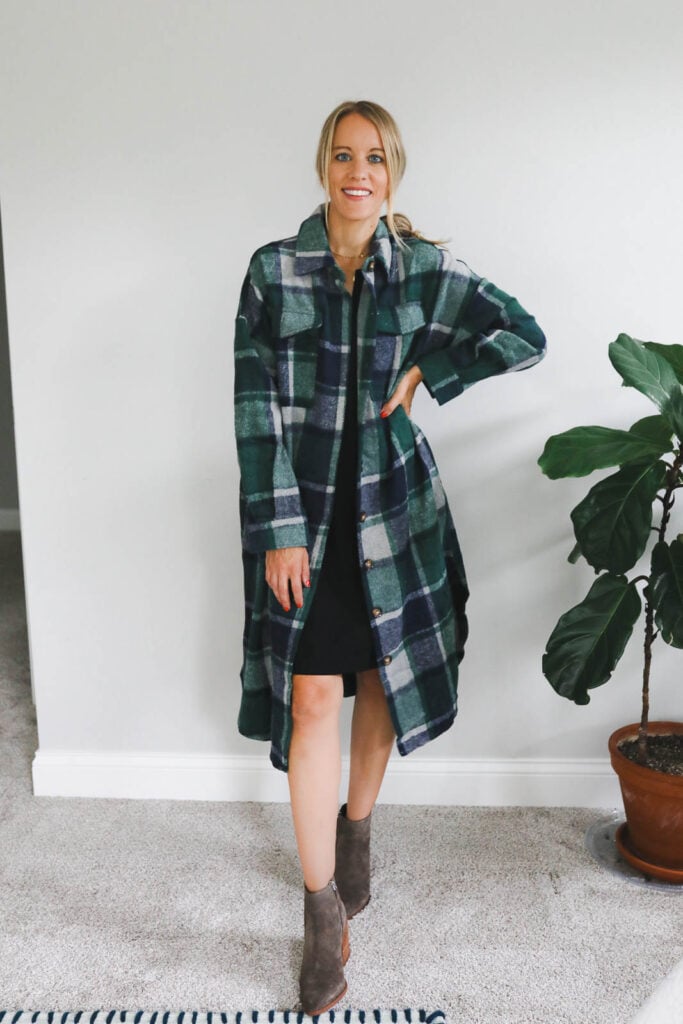 A classic shift dress is great for work, but you can also wear it out at night. Pair a shift dress with a fun jacket or shoes and add statement jewelry to make it appropriate for a night out.
How to Dress a Shift Dress Down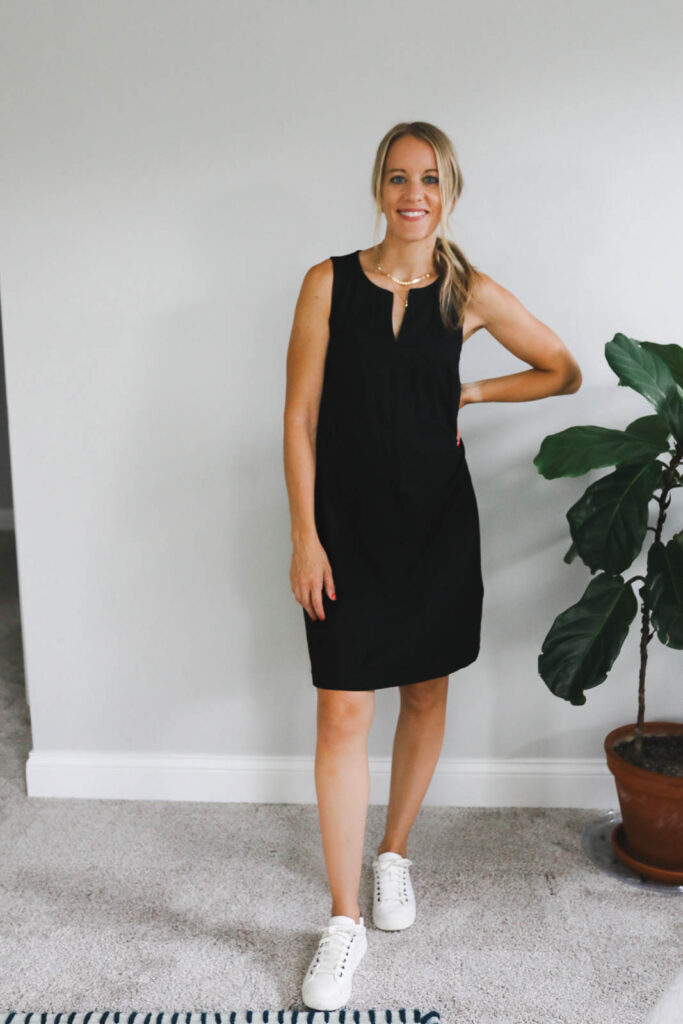 A shift dress is a great choice for a casual look, and you can dress them down easily.
You can pair a shift dress with some flats or sandals and put on your favorite accessories to make it even more relaxed.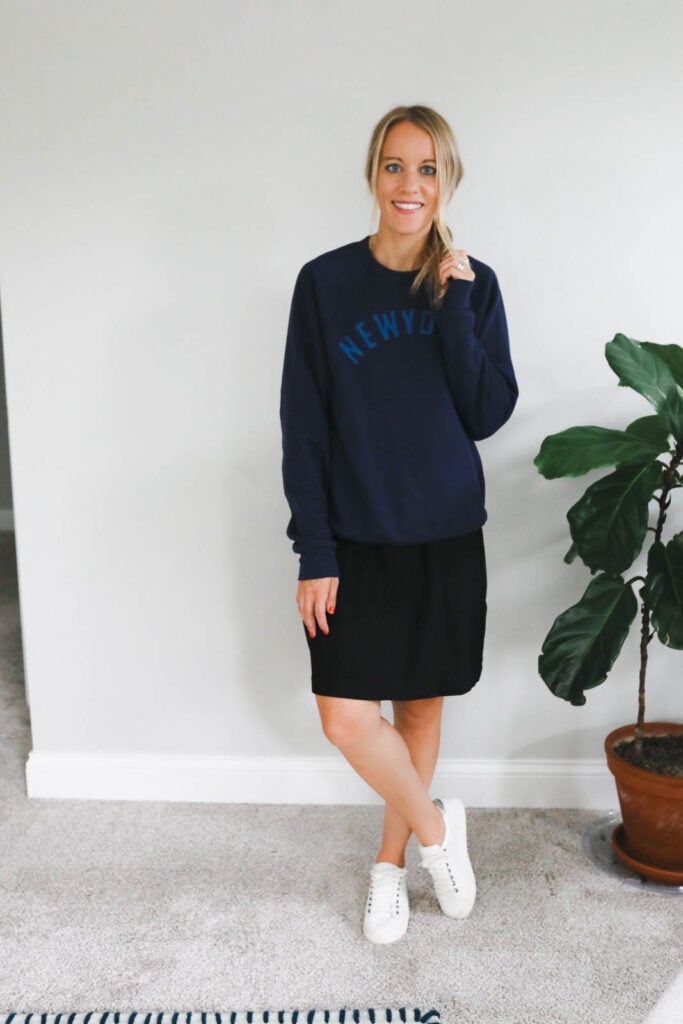 Dress | Sweatshirt | Sneakers
In cooler months you can even layer a sweatshirt over it! The options are endless!
How to Wear a Shift Dress in Summer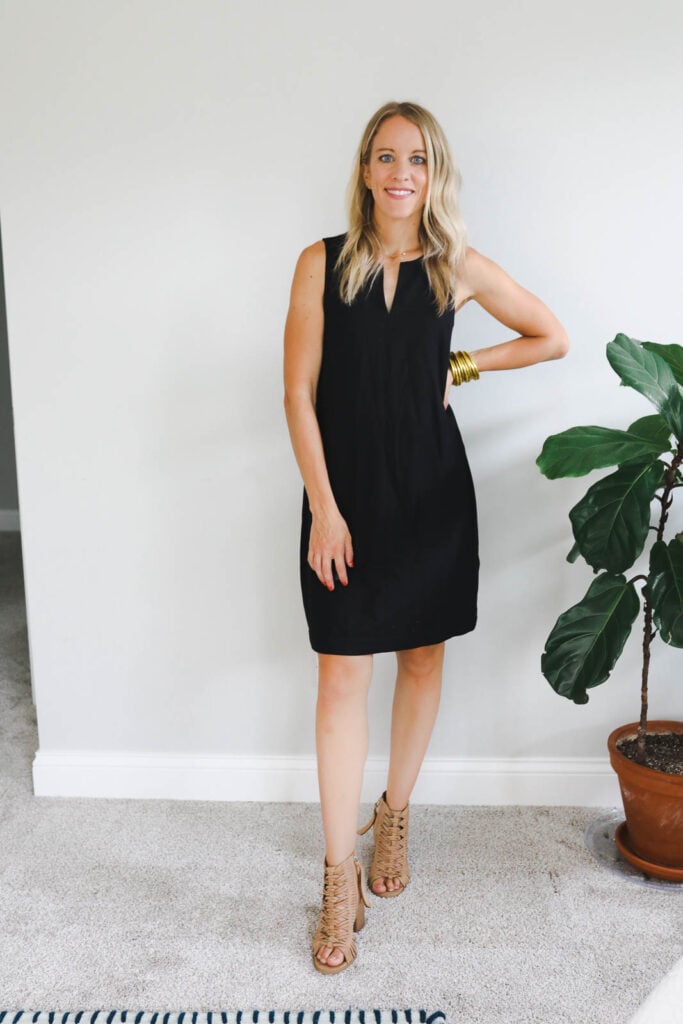 A shift dress is an easy and comfortable choice for summer. How to wear a shift dress in summer depends on the style of your dress.
A lightweight cotton or linen shift dress is perfect for summer. You can easily pair it with a strappy sandal, ballet flats, or white sneakers and be ready for the day!
For a day at the beach, choose a dress in a swimsuit-friendly fabric like cotton voile or chiffon. Your shift will feel breezy and comfortable in summer – just put on some flip flops, and you're good to go!
How to Wear a Shift Dress in Winter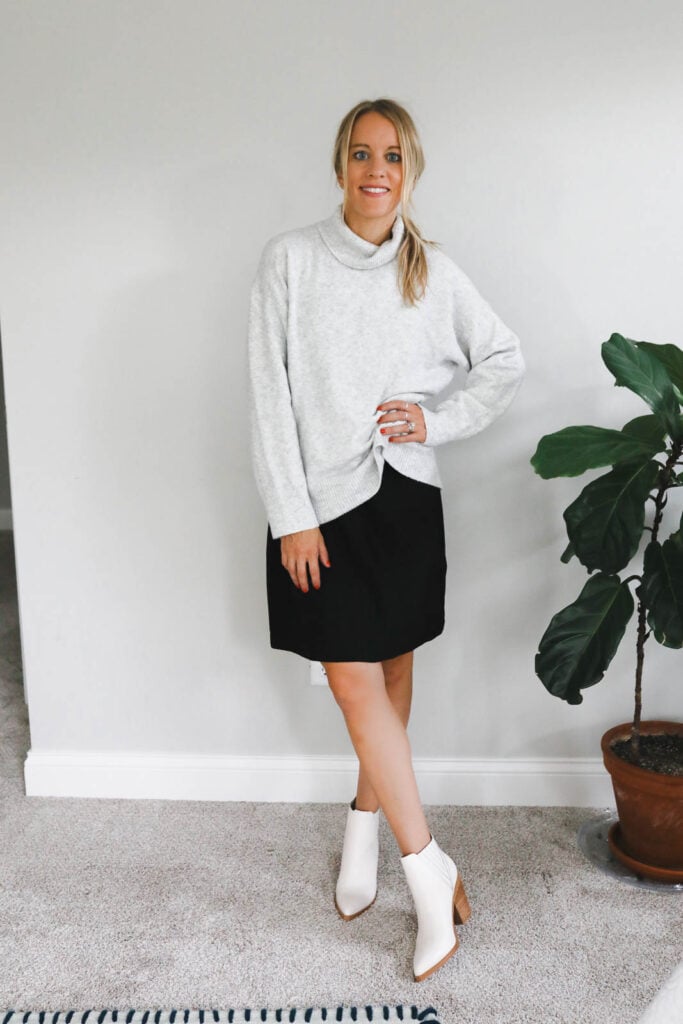 If you want to wear a shift dress in winter, try something made from wool or cashmere with a warm lining.
Add a cardigan, leather jacket, or blazer over the top. Or you can add long sleeves underneath such as a turtleneck or body suit to keep you toasty warm.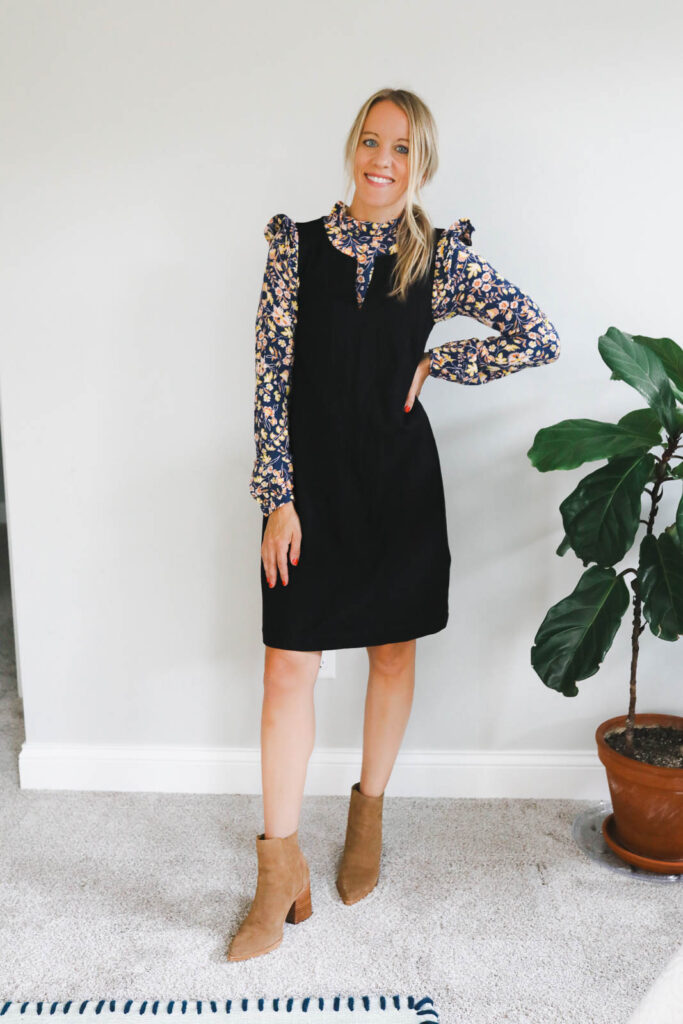 Dress | Long Sleeve Shirt | Boots
Add ankle boots or thigh-high boots for a fun vibe. Black tights give you a polished look that's perfect for the office or other formal occasions.
How to Wear a Shift Dress in Fall/Spring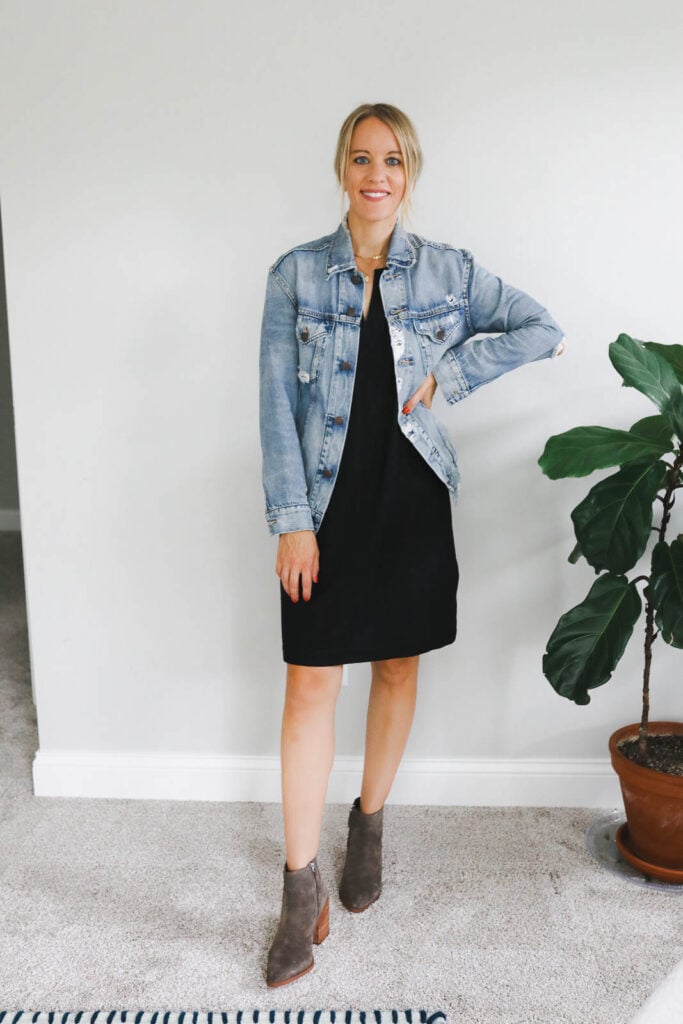 When spring comes around, don't think you can't wear your favorite shift dress. In the fall and spring, it's all about layering.
Add a long-sleeved shirt underneath and some tights if you're going out at night, or just add a warm jacket over the whole thing for daytime.
What Shoes to Wear with a Shift Dress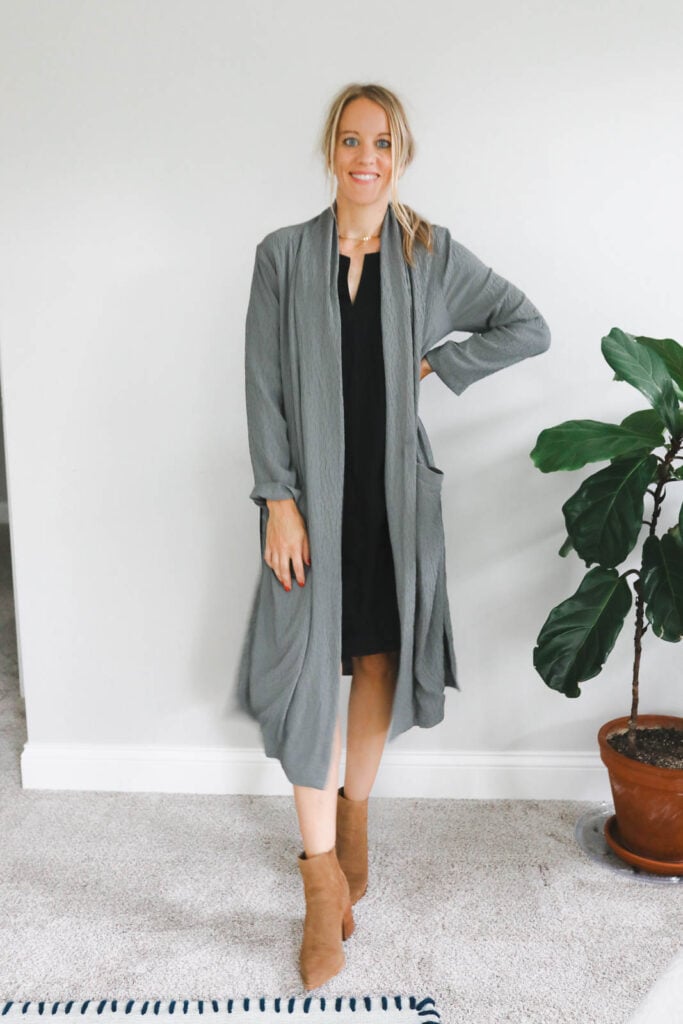 As shift dresses are made to be so easy and effortless, it's easy to pair them with any kind of shoes. You can go for a classic pump or try some more unusual options like fun sneakers!
How To Pair a Shift Dress With Accessories
It depends on which accessories you choose, but they can be a great way to bring your dress to the next level. You don't need much when you're wearing a shift but if you want, add some earrings or a necklace – it's all up to you!
6 Shift Dresses to Try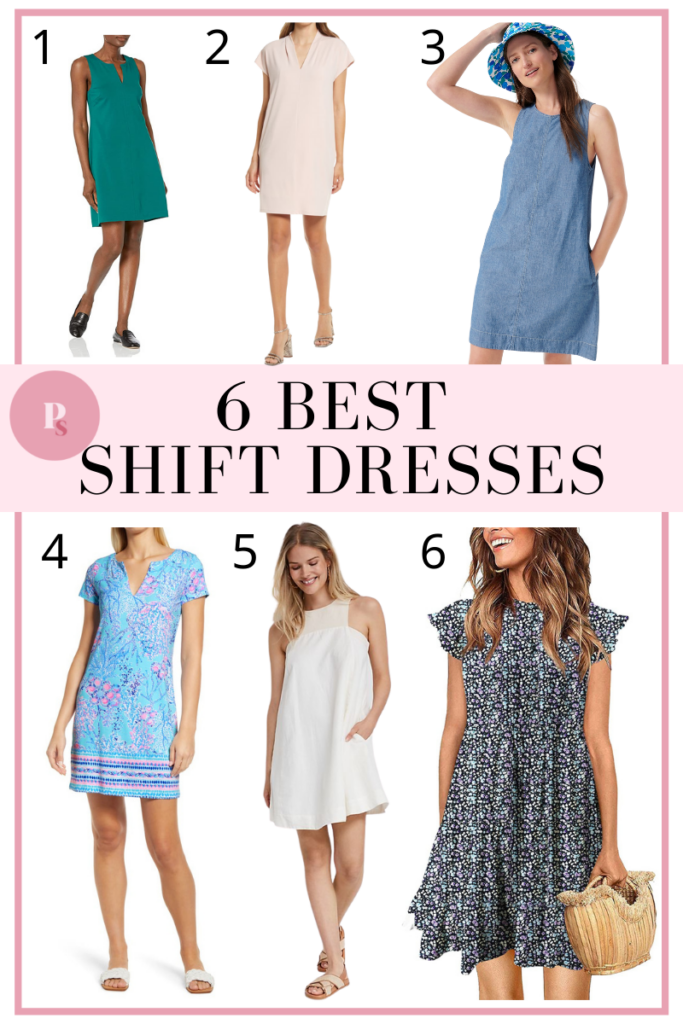 1. Sleeveless Split Neck Shift Dress | 2. Halogen Pleat Detail Shift Dress | 3. Chambray Shift Dress | 4. Lilly Pulitzer Sophiletta Shift Dress | 5. White Breezy Shift Dress | 6. Plaid Pleated Dress
This is the one I bought! It comes in 6 different colors with a split neck neckline and a seam down the front.
It has a slight stretch to it and hits just above the knee making it great for work or date night!
If you love pockets, you'll love this one! This adorable v-neck shift dress has hidden pockets and dolman sleeves.
This comfy chambray shift dress is also one with pockets! The best part is, it was made in a Fair Trade Certified factory.
I couldn't NOT have a Lilly Pulitzer shift dress in this round up given her impact on the fame of this dress! This dress has built in UPF 50+ sun protection making it ideal for a day at the pool or hanging outside!
This beautiful Anthropologie shift dress is the perfect option for a bridal shower (if you're the bride!) or brunch with your man. High neckline and side pockets make this is elegant yet practical dress!
Another beautiful option is this one from Amazon! It comes in a variety of prints from plaid to florals and has fun ruffle sleeves to give it a girly feel!
I hope this helps you know not only what a shift dress is but also some ways to style yours!