We all have different personal style and different tastes. But are you confused about how to find your own personal style? Let's figure that out!
Let me start by saying that I love so many different styles. You can find me in boho dresses, cut offs, rompers and graphic tees.
Finding your personal style does not mean you are stuck in a box wearing only one type of thing! It's just finding what you feel best in so you can make better choices about what makes it into your closet.
Knowing this will make shopping easier and getting dressed each morning quicker because you're confident in what you're wearing!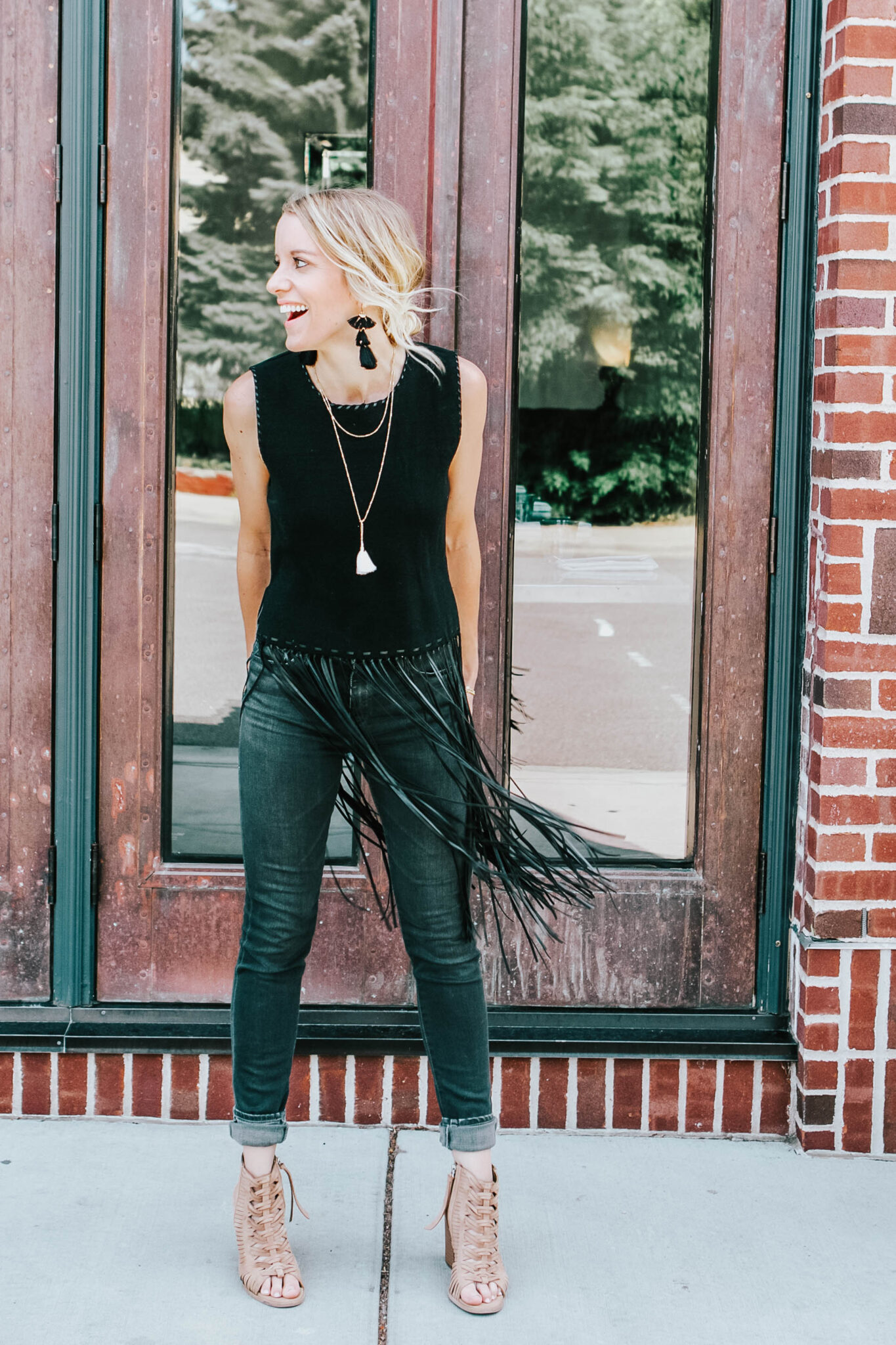 7 Questions to Ask on How to Find Your Personal Style
1. What do I feel most comfortable and confident in during the week?
Your workplace and dress code will dictate the bulk of your wardrobe. Are you a stay at home mom who lives in distressed denim and graphic tees?
Are you a business woman who is in power suits? Think about what is required for you day to day and what you feel most comfortable in.
Side note. Don't miss the confident piece. Do you feel comfortable in workout clothes but not confident in them? Think about the things you wear that you walk out of the door and think, "yes, girl, you look GOOD!".
For me, I live in distressed denim and fun tops styled up somehow with a bandana wrapped around my neck, a giant fishtail braid or some sort of layer (vest, cardigan, etc). I feel more confident when it's styled with intention and not just thrown on.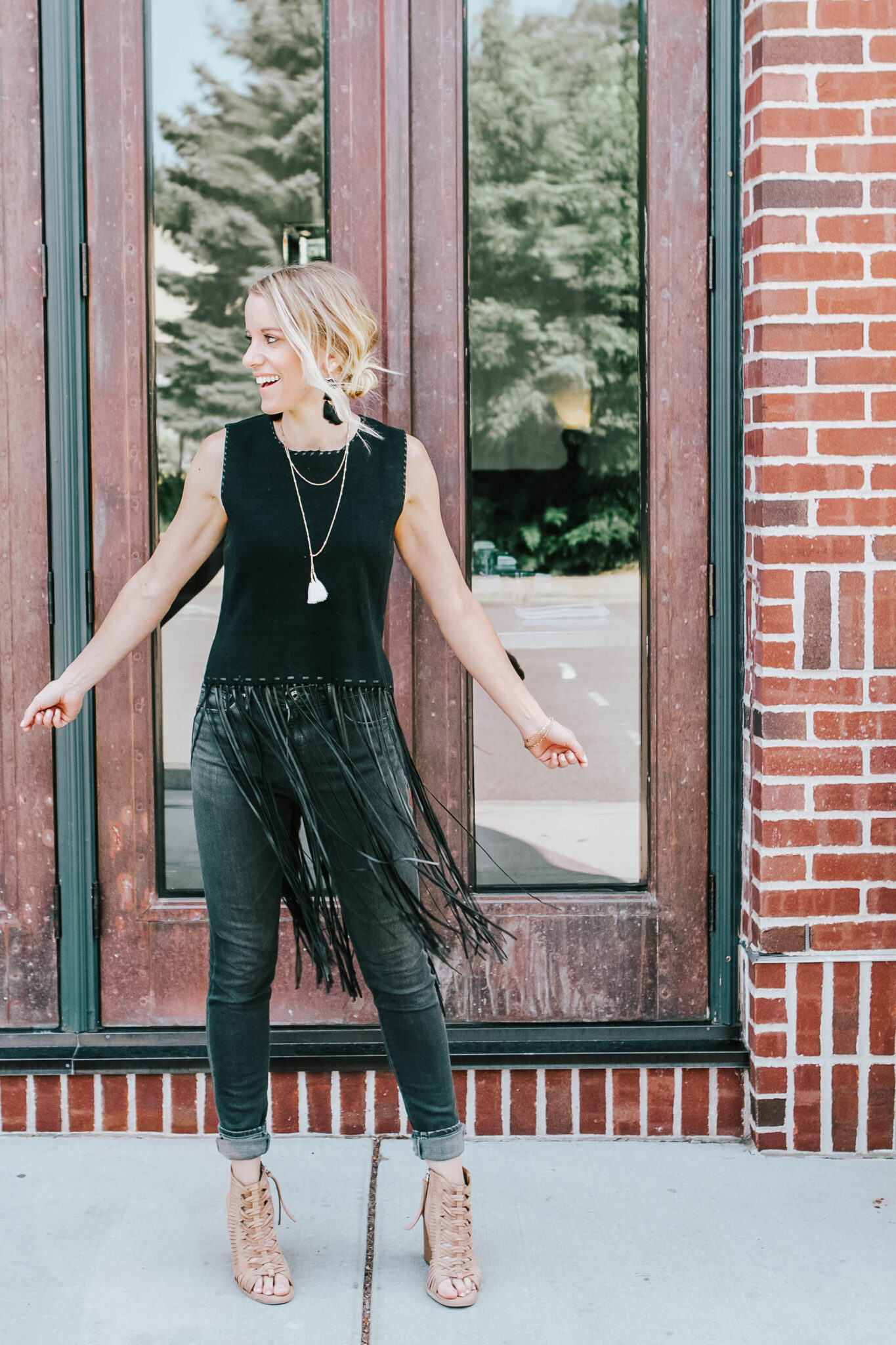 2. What do I feel most comfortable and confident in for weekends/nights out?
Our date night/church/brunch outfits are typically different than our day to day. Are you all about those boho tops or body-con dresses?
Again, this doesn't need to be in the same genre of clothes. I love a good flowy boho dress just as much as I love knee high boots and a classic black dress. What I don't feel comfortable in a mini skirt or skin tight dress.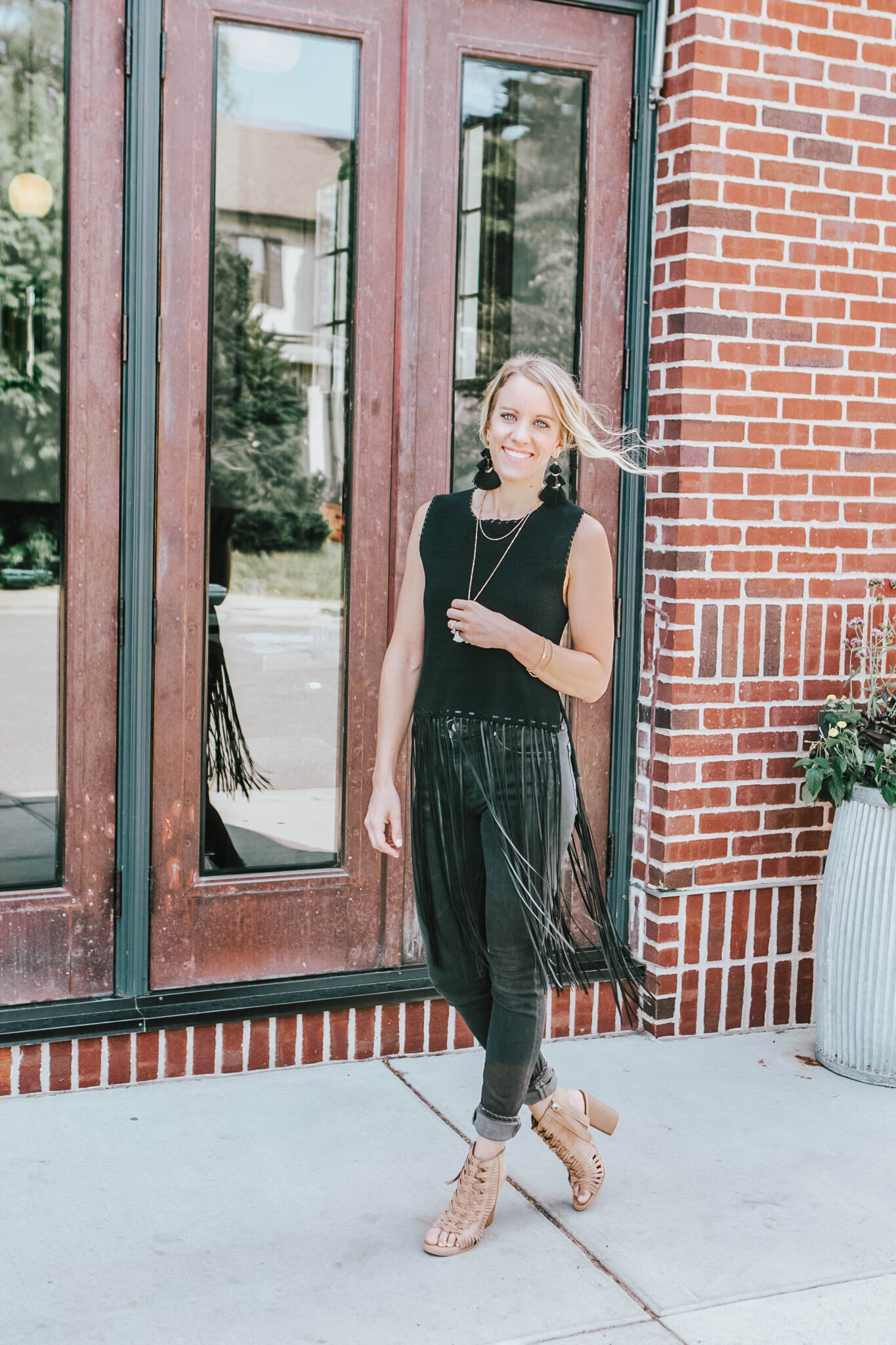 3. What are common threads on my Pinterest boards?
Are there the same types of clothing pinned over and over? What are common threads?
I post a lot of distressed denim with cute tops (graphic tees, lace or printed tops), tons of midi length skirts worn more casual, and lots and lots of layers (sweaters, kimonos, etc). I love patterns and color so that's seen a lot too.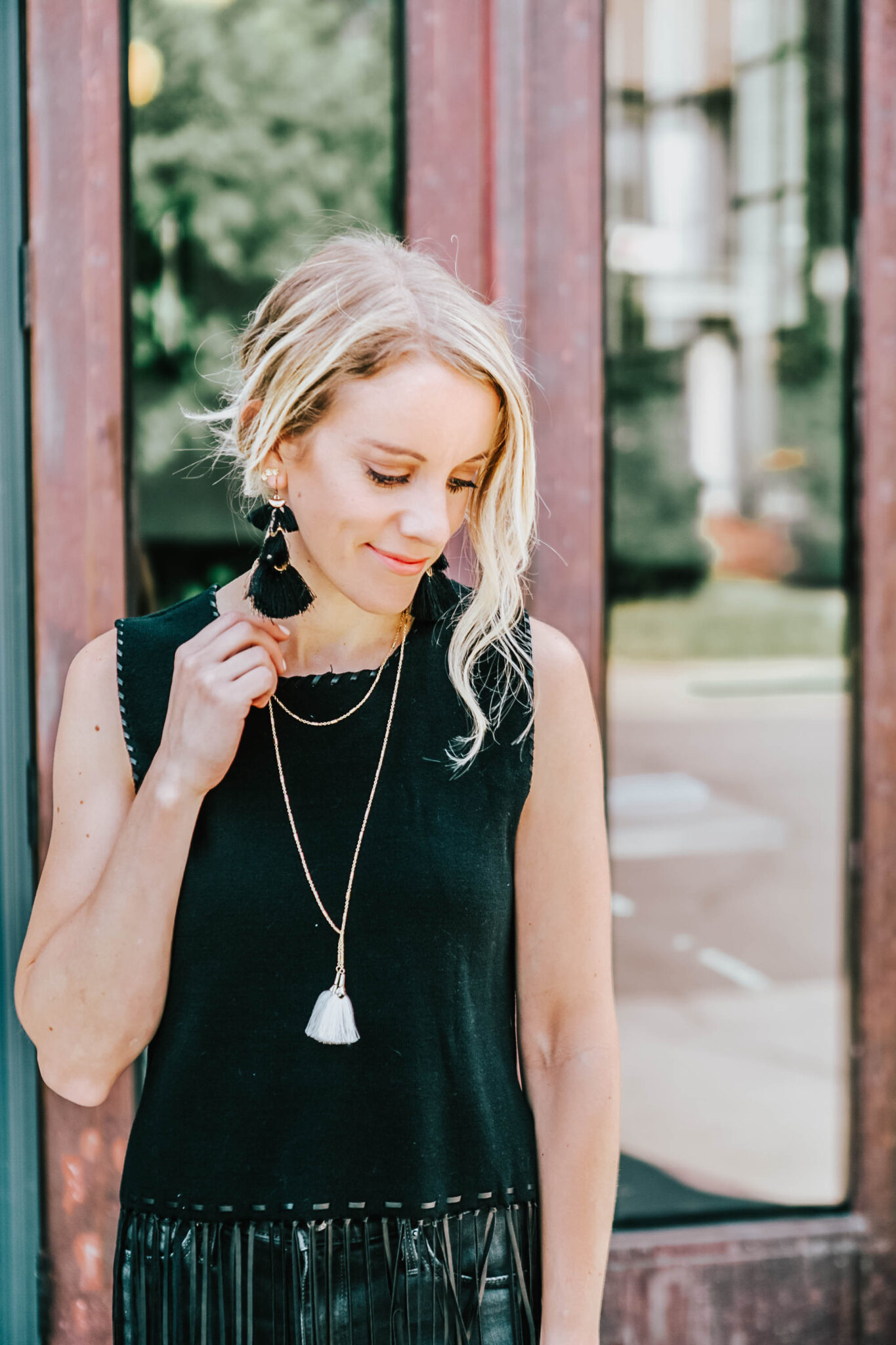 4. What 5 pieces in my closet do I wear over and over again?
You know the ones. The ones that you wash every single week, have debated buying multiples of or you have to think twice about wearing when meeting a friend because there's a very real chance you wore this the last time you met up with her.
5. What 5 pieces in my closet have I not worn in the last year?
They may be the cutest clothes ever but for whatever reason you don't wear them!
This says nothing about you or your style, for the record. Just because every blogger out there is wearing one specific dress doesn't mean you have to love wearing it too.
Take those pieces out of your closet and donate them (or sell them or whatever!).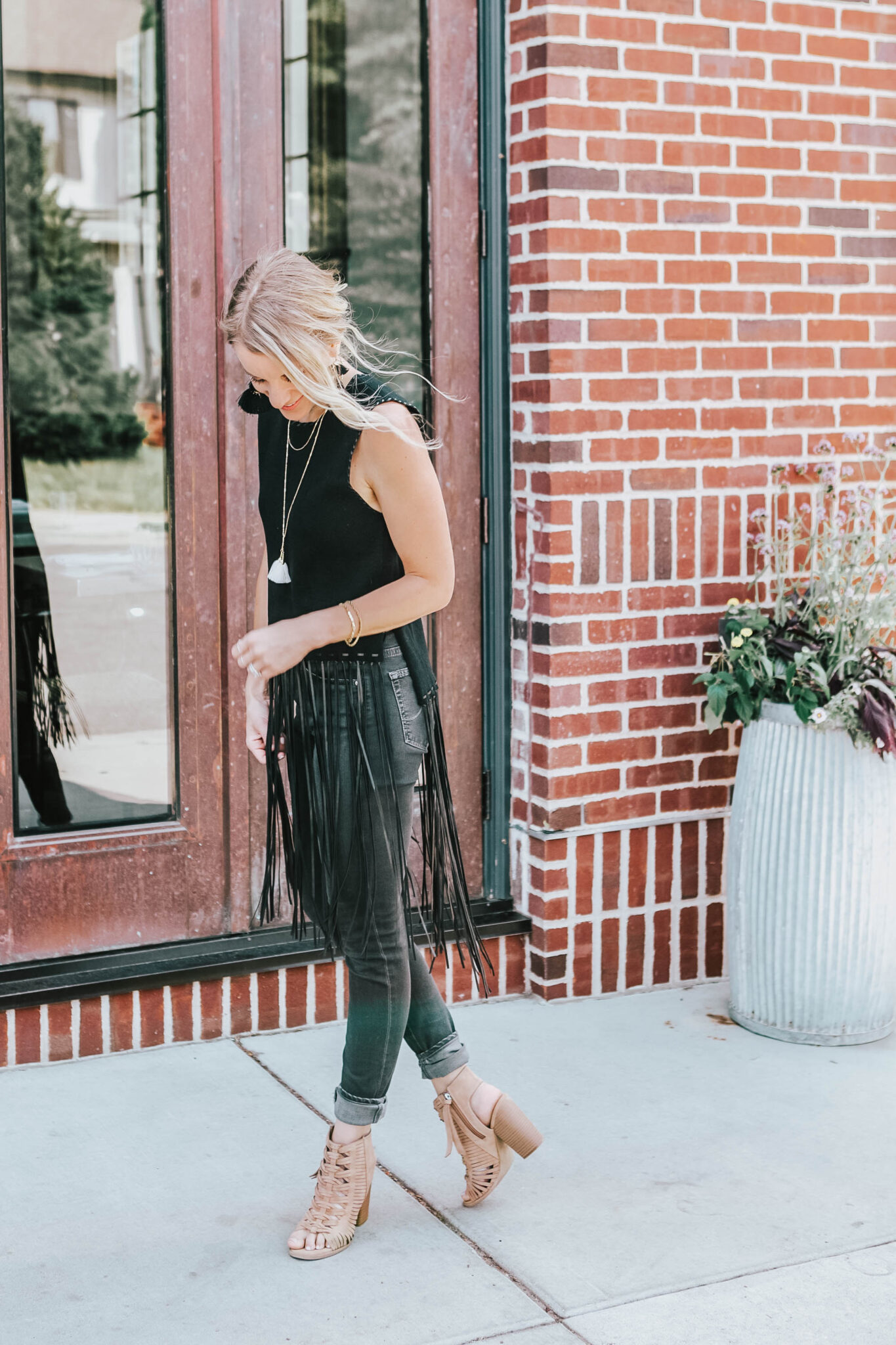 6. What are trends that I love but don't feel comfortable in?
This one is so important to know. Maybe you love the look of long flowy maxi dresses but feel like your tripping all over the place when you actually wear one.
Or maybe you love the look of distressed denim and knotted graphic tees but feel like a slob in that kind of outfit! You can appreciate the look of these trends without participating in them!
For me, it's cropped tops! I love the look of cropped tops but feel super uncomfortable wearing them unless my jeans are so high waisted that it's no longer showing my middle. Haha!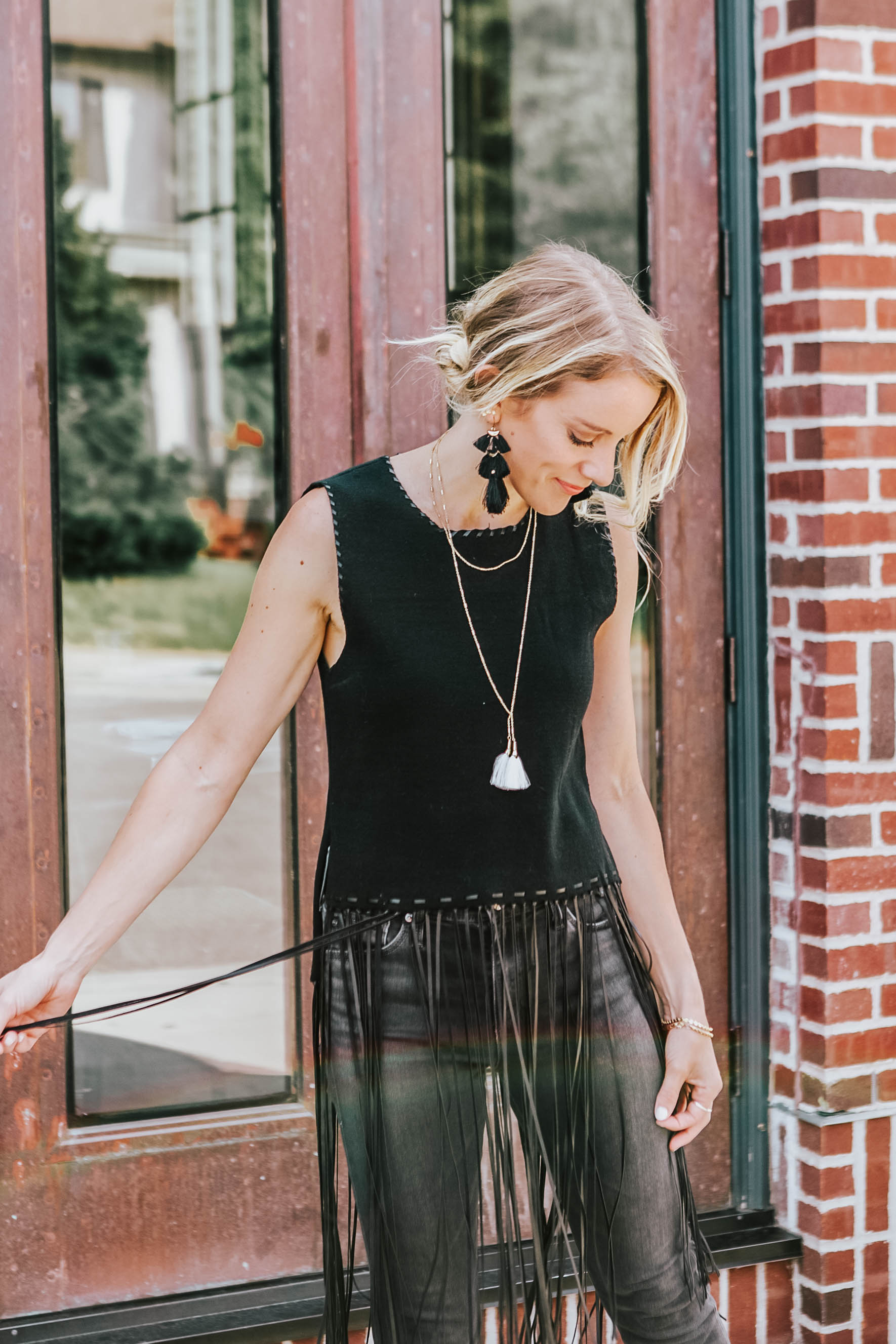 7. What trends do you see from the first 4 questions?
Maybe you have midi length dresses in questions 1-4 or skinny pants with flowy tops. Pull out all of the common answers from the first 4 questions. ALL of them. Write them down.
These answers will help define your personal style. You don't need to put a label on it if you don't want to or you can if that feels good!
My list would have things like: boho dresses. skinny jeans. layers. graphic tees. I would define it as a casual boho girly style (that's a loose definition haha!).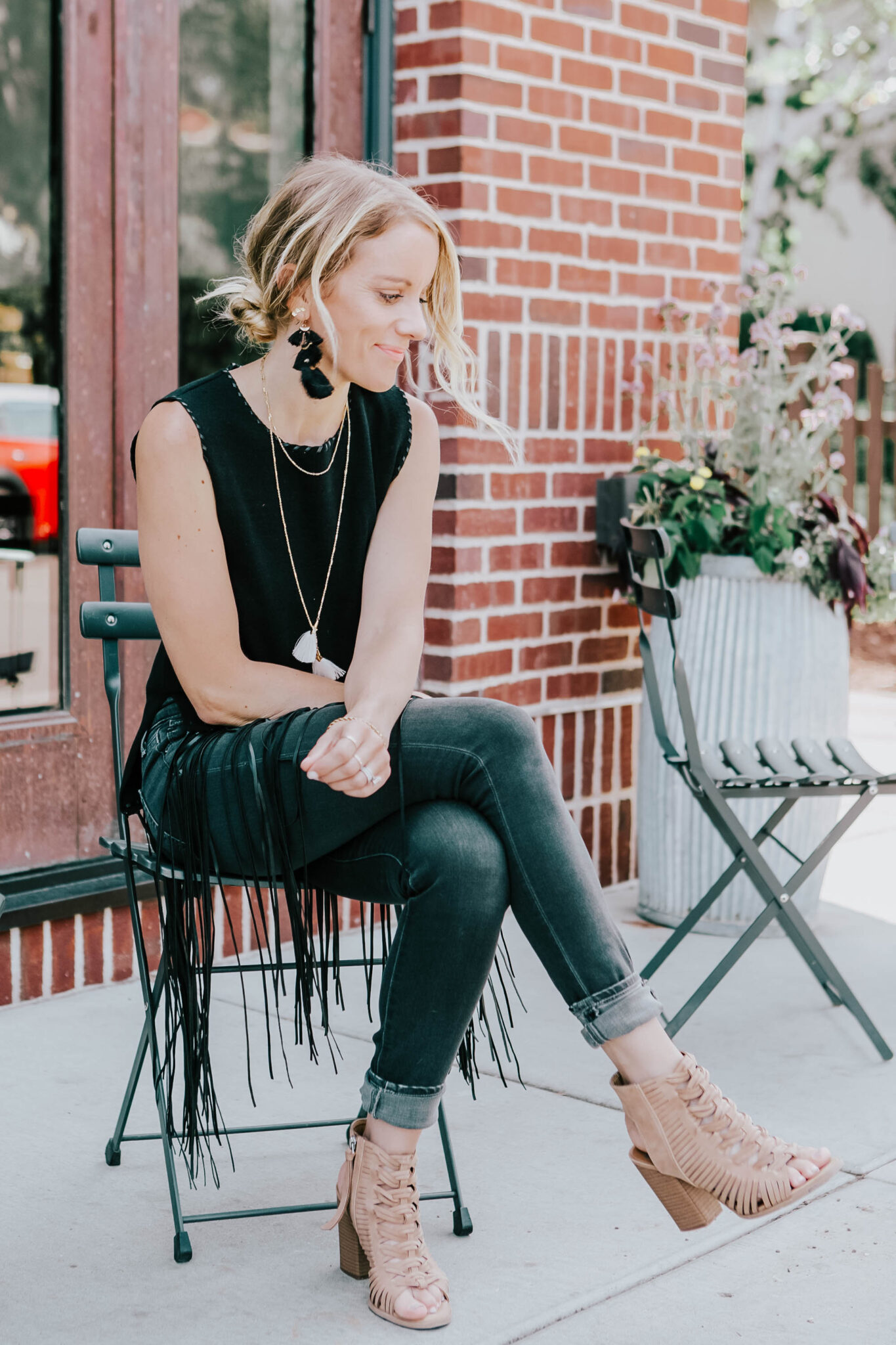 Bonus Tips!
Bonus 1: Be sure to fill out the worksheet and snap a photo of it to keep on your phone!
-When you're buying something new, reference the list. Does it fit under #6? Don't buy it. Is it listed on #7? Buy it and love it!
-When you're going through items in your closet, also reference the list! Start donating items that don't fit in with t
Bonus 2: Start taking photos of outfits you put on and LOVE!
Start an album in your phone with these photos. You'll really start noticing the things you love wearing and wear often.
Bonus 3: Have fun!
Don't get hung up on the word "personal style" if that feels weird to you. Call it "clothes I like to wear". This should be a fun process and one that will make getting dressed and shopping easier!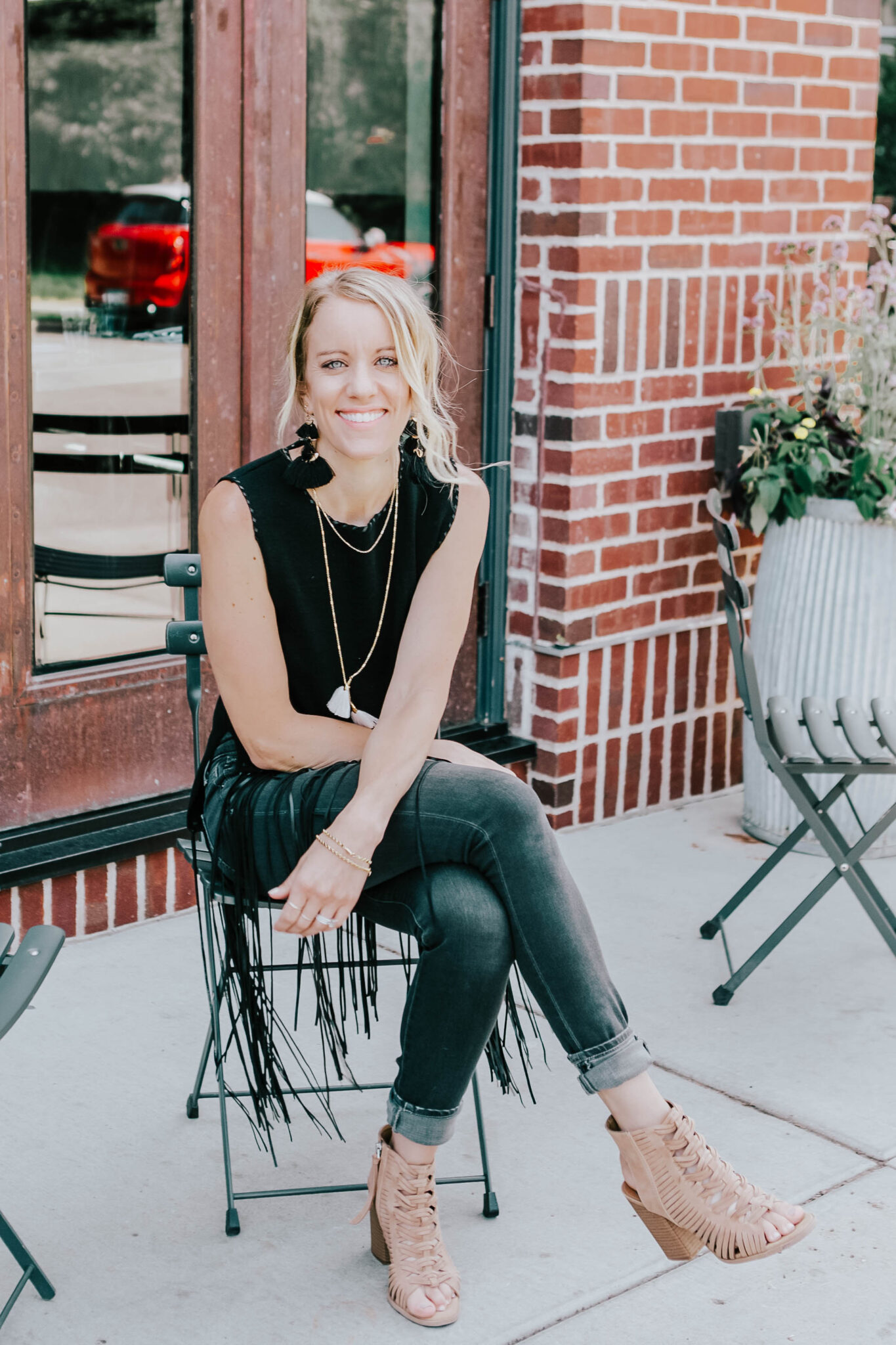 Ok tell me your thoughts. Does this help you know how to find your personal style? Is it easy to do? What questions do you have? Let me know in the comments below!
And be sure to pin this to help other people know how to find their personal style!