There are many ways to tie a bandana around your neck and today I'm going to show you the easiest way! I like to start simple before getting too complicated with trends like this but there are so many ways to style a bandana.
If you want to add some spice to an outfit in such an easy way, this is it! Tying a bandana around your neck is simple, stylish and classic.
Today I'm going to share how to tie it (it's so simple!) and also some of my favorite bandanas to check out!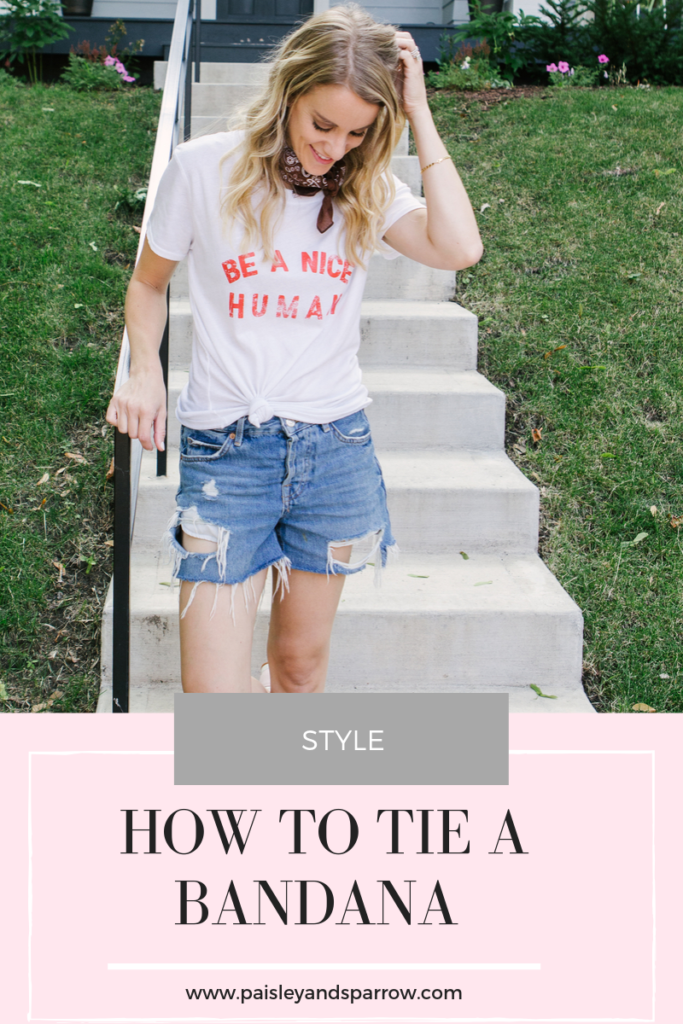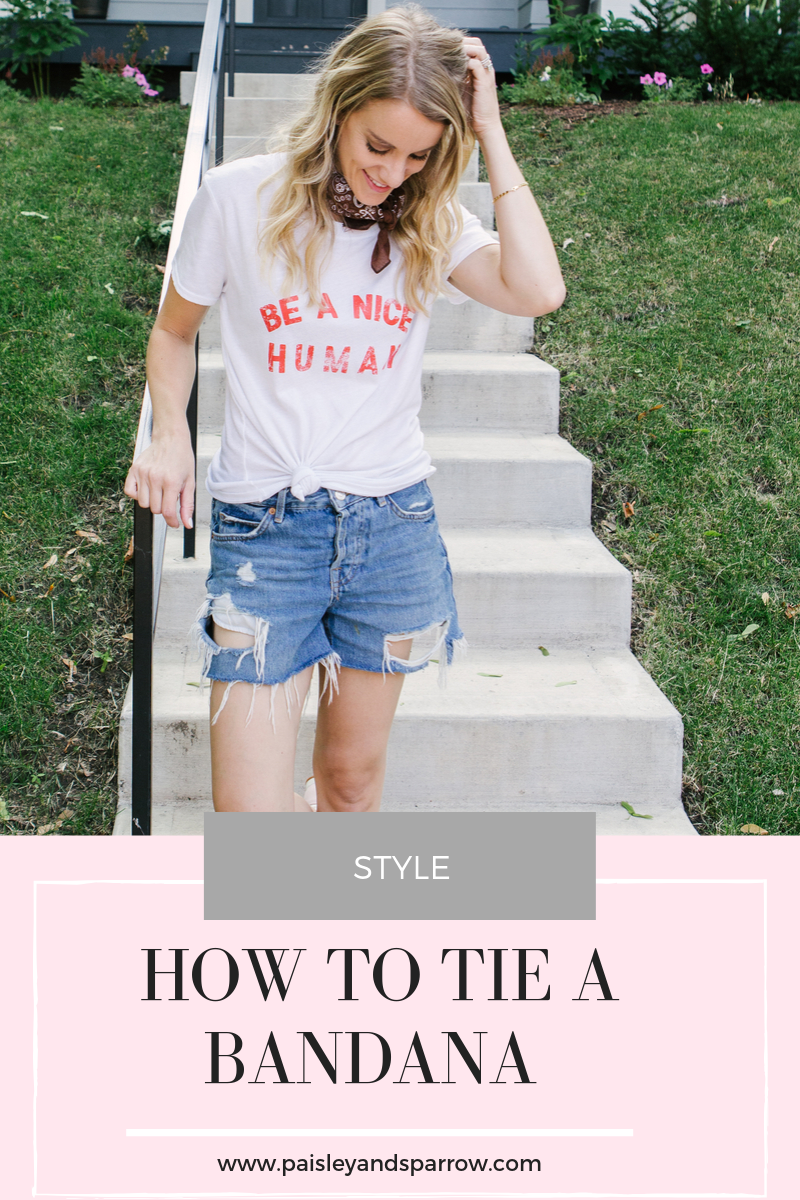 This post contains affiliate links.
I love a good casual outfit. Distressed denim and a graphic tee are a fabulous base for your every day! When I'm heading out of the house in that outfit, though, I like to step things up a notch especially with a pop of color in the form of a bandana.
Accessories of any sort are a great way to do that. You can add a cute hat, a classic bandana or even a pair of statement earrings!
In the last few months, I've started wearing bandanas around my neck and have loved how it looks! Our nanny often times wears them so she was the one to push me over the edge to try it out.
They're super easy to wear in a variety of ways, but one of the simplest ways is to simply roll them up and tie them on!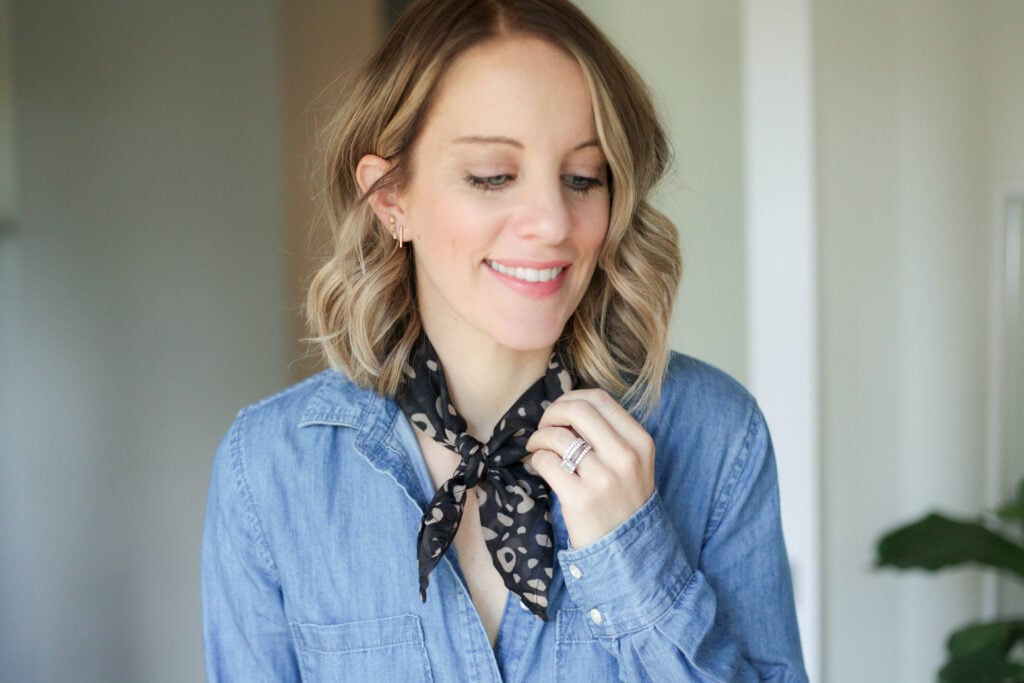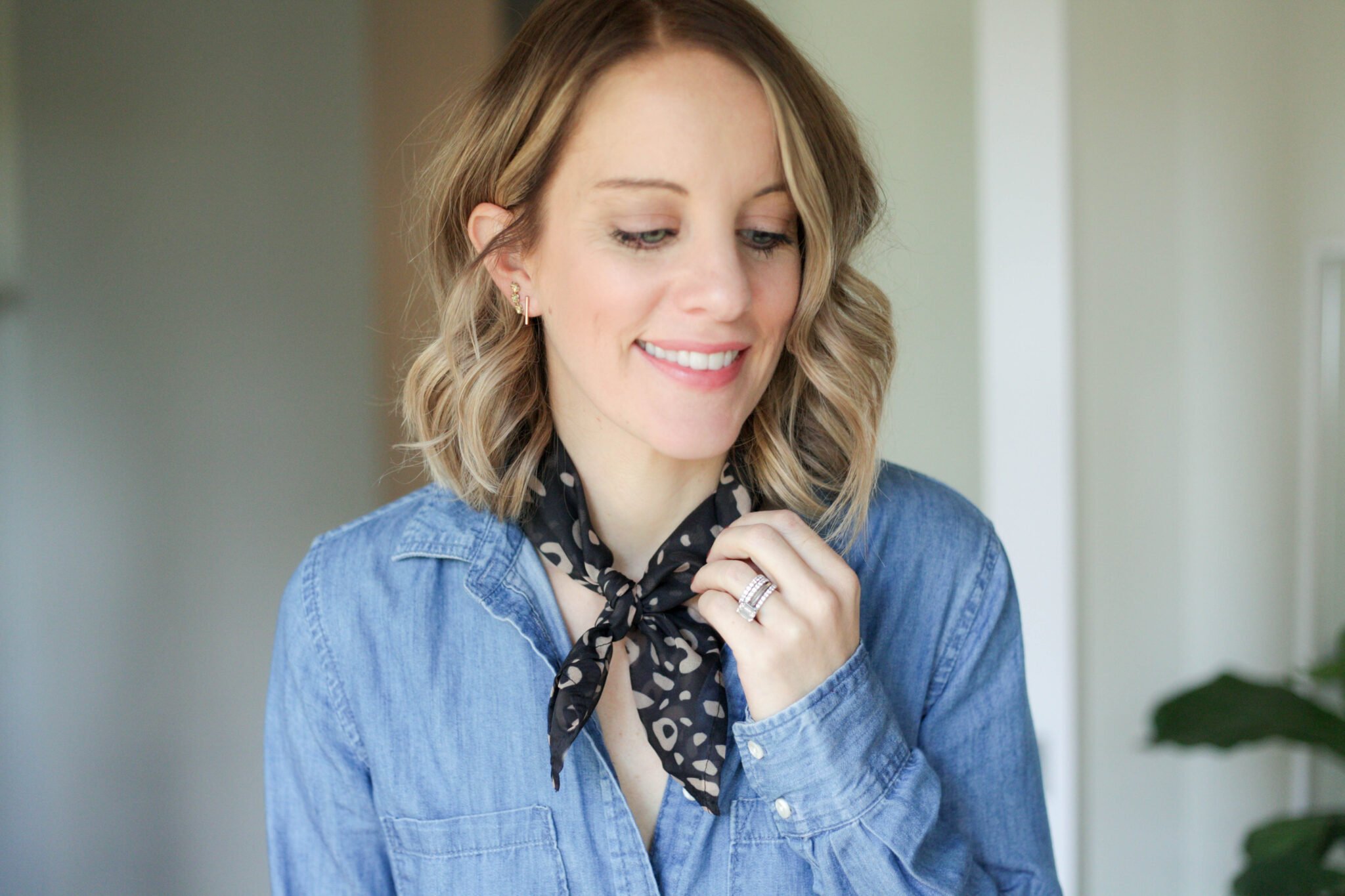 How to Tie a Bandana Around Your Neck
For this style, first you need to fold the bandana. Here's how to do it.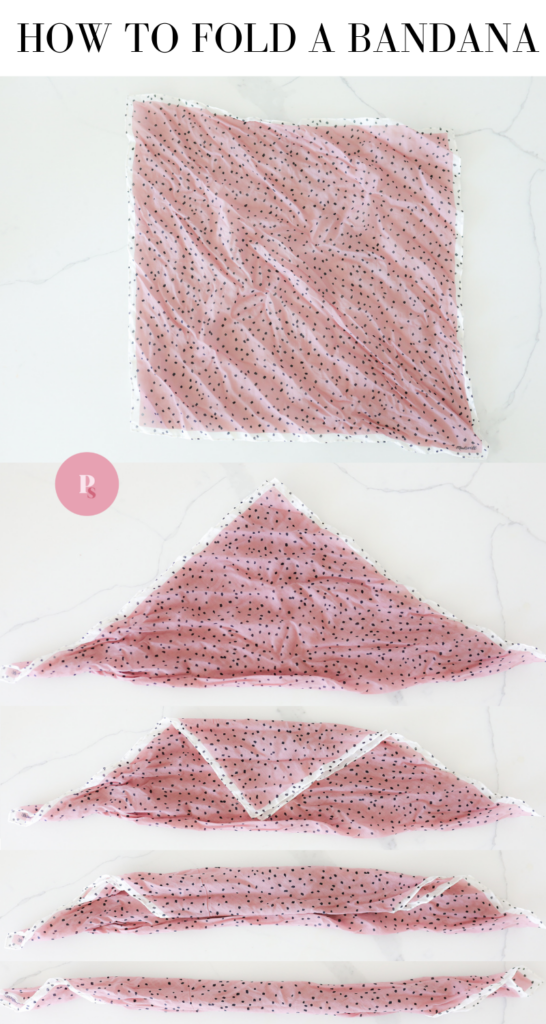 1. Lay it out flat
Lay the bandana out flat on the table (or another hard surface).
2. Fold it in half diagonal
Fold 2 corners in towards one another so the ends are touching in the middle. This creates somewhat of a triangle.
3. Fold it again
Next, fold those ends in to one another again. This will help prevent the small end from coming undone and give you one long piece of fabric.
4. Keep folding!
Keep going until you have a long, skinny strand.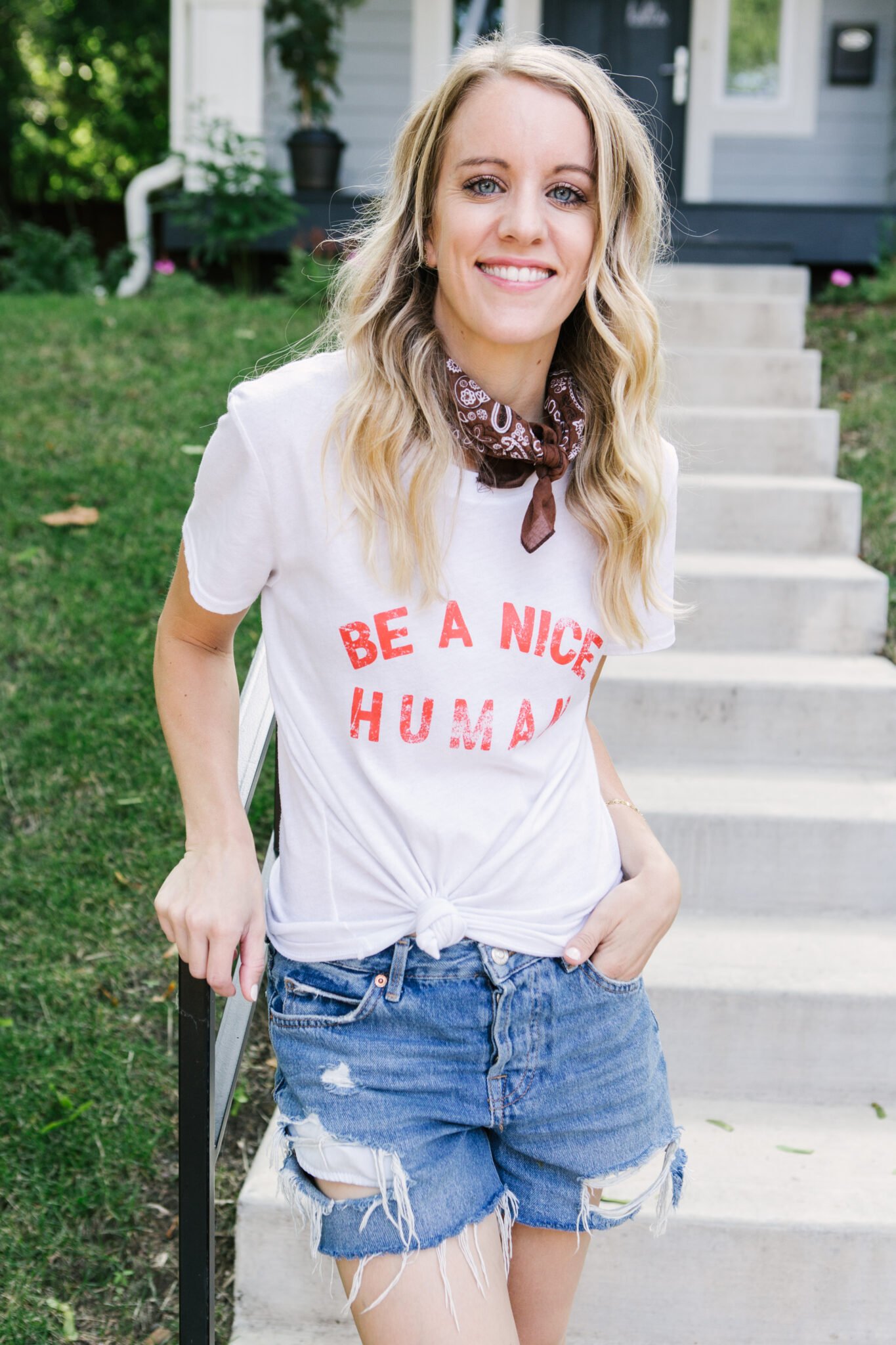 Alternatively, you could start from one end and fold it in all the way to the other end.
Depending on your scarf, you can fold the sides in together at the same rate, or if there's a pattern you like simply keep that on the outside as you fold!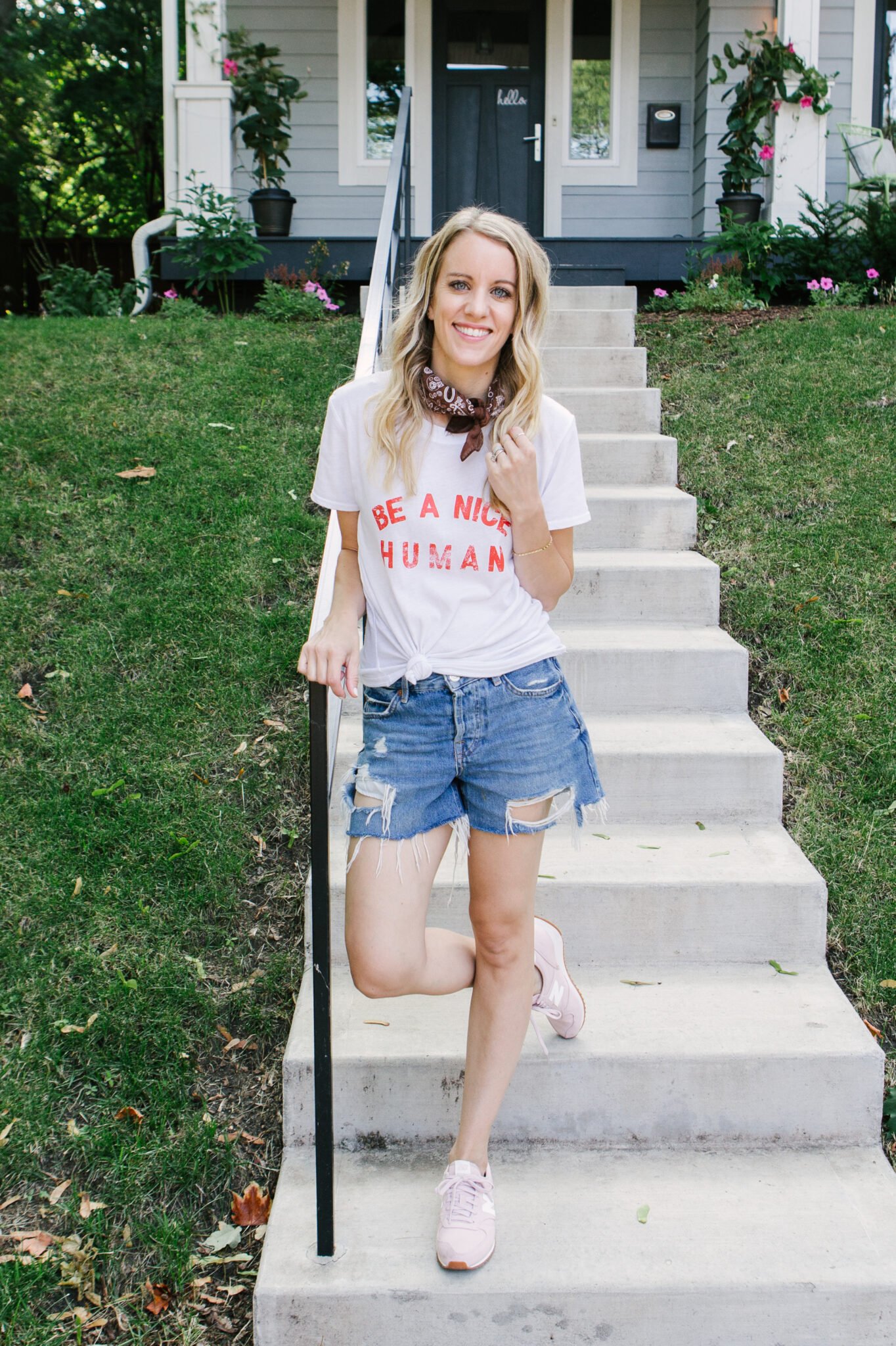 4. Wrap it around your neck
Wrap it around your neck so the ends are in the front.
5. Knot it!
Tie it in a double knot! You can tie it loose like is shown here or even wrap it around twice for more a choker style. (Find lots of different ways to do it here.)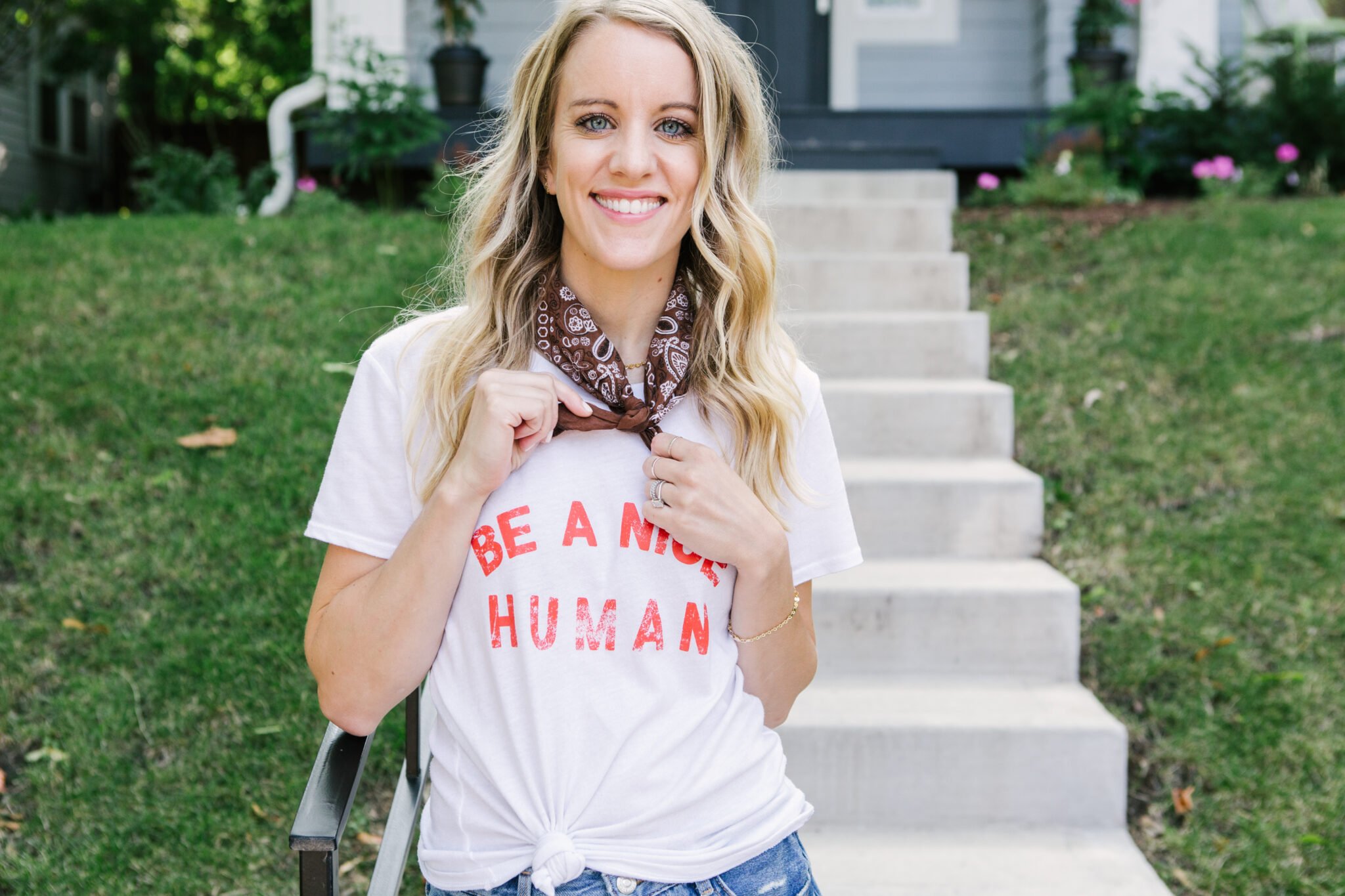 Find my be a nice human tee here!
Looking for fun bandanas under $20?
These bandanas are all perfect for styling your bandana around necks or any other fun way you want to wear a pop of color!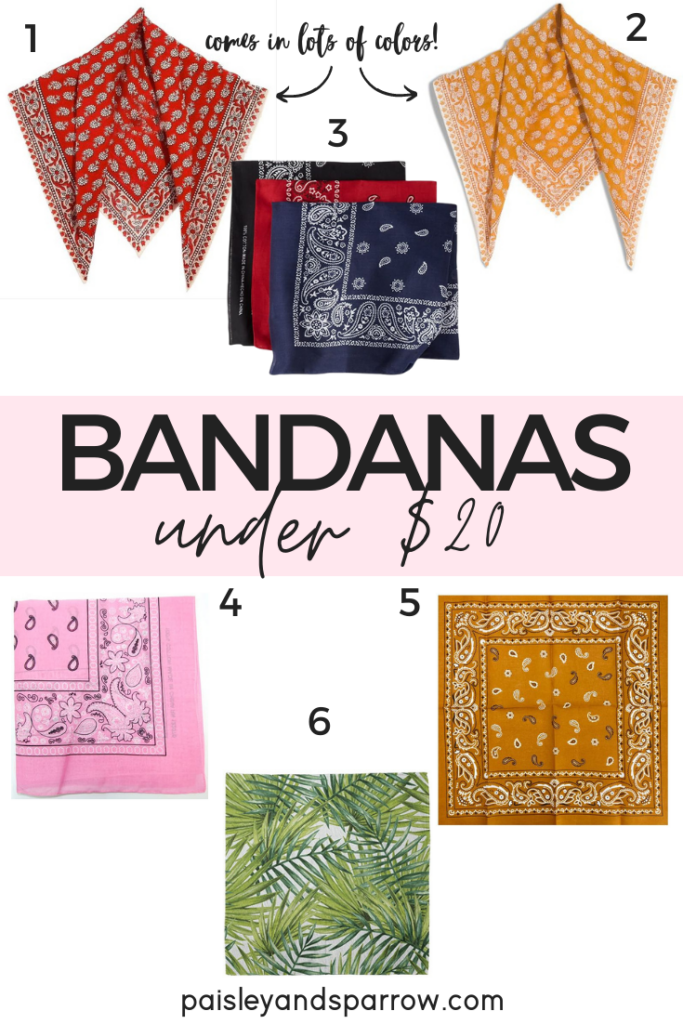 I want to know! Is this something that you'll try? Or have you already tried it? I hope this helps you learn new ways to switch up your accessories!
Don't forget to swing on over to this post for a full video with 8 different ways to tie a bandana!
Thanks as always for reading!
With love,
Jen