Looking to simplify your hair styling routine? Then it's time to look into one of the latest innovations in hair curling products: automatic curling irons! Thanks to this ingenious hair styling tool, achieving beautiful, bouncy curls has never been easier.
Automatic curling irons are designed to curl hair automatically without the need for manual wrapping or twisting. This means that you don't need to have any special hairstyling skills or experience to create stunning curls. The curling iron does the work for you, saving you time and effort while giving you perfect curls every time.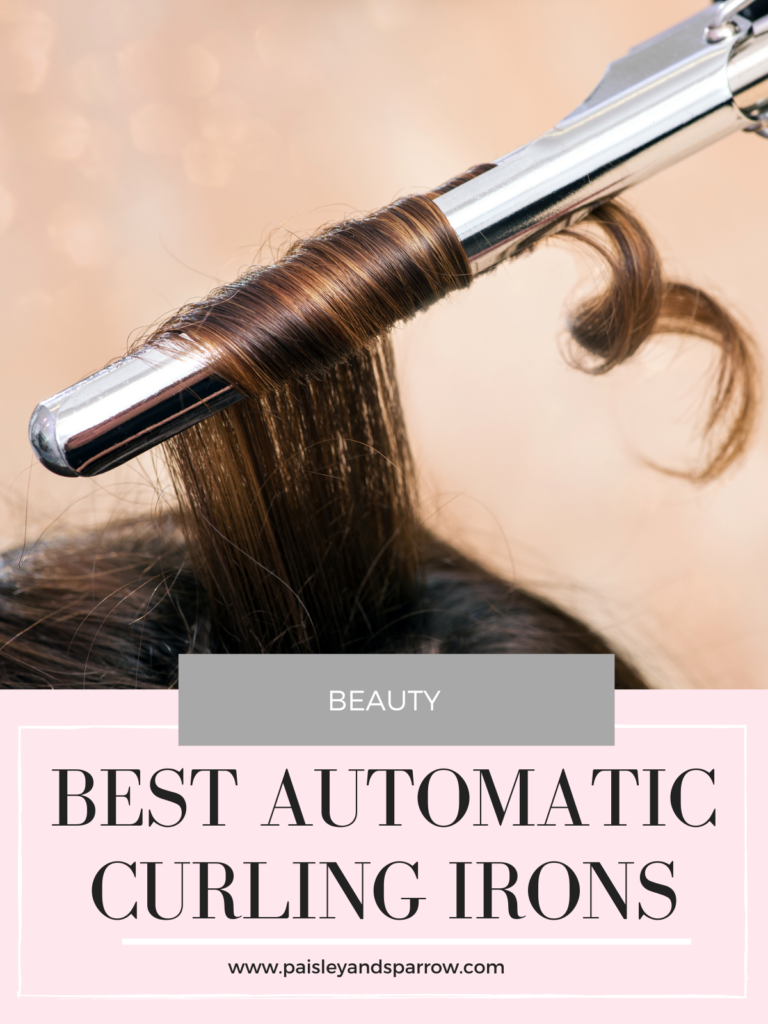 Paisley + Sparrow is a participant in the Amazon Services LLC Associates Program. This post may include affiliate links which means I may earn a small commission if you shop using the links below at no additional cost to you. 
Sounds pretty sweet, right? But if you're new to the world of automatic curling irons, it can be difficult to decide which automatic curling iron is best for you.
Luckily, I went ahead and did all of the research for you, and have compiled this list of the best automatic curling irons on the market today. I personally got my first automatic curling iron about 6 months ago and fell in love with it!
Yes, there's a bit of a learning curve with it but once you get the hang of it you'll love it. If you're someone who struggles with curling your own hair, this really helps!
Read on to learn which of these helpful hair tools you should add to your cart ASAP!
In a hurry? Here's our top picks!
What's an Automatic Curling Iron?
An automatic curling iron is a hair styling tool that uses advanced technology to curl hair automatically, eliminating the need for you to manually curl or wrap your hair around the curling barrel like you would with a traditional curling iron.
With an automatic curling iron, you simply place a section of hair into the hot tool device, and the curling iron does the rest! Effortless curls!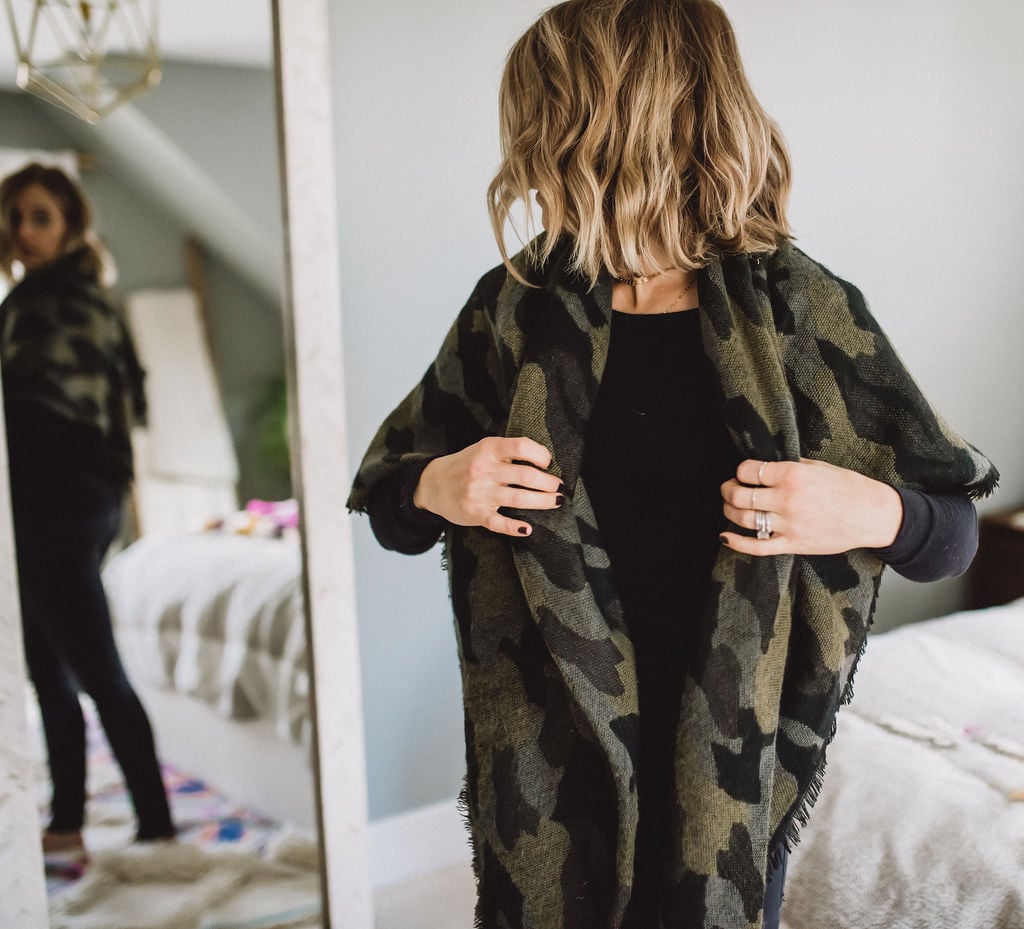 Overall, automatic curling irons are a convenient and easy-to-use alternative to traditional curling irons, and they are becoming increasingly popular among hairstylists and individuals who want to achieve salon-quality curls at home.
Which Automatic Curling Iron Is Best for You?
When it comes to choosing the best automatic curling iron for you, there are some important factors to keep in mind. Here is a list of some things you will want to consider before you buy:
Barrel size
Automatic curling irons come with different barrel sizes, usually ranging from 0.5 to 2 inches in diameter. The size of the barrel determines the size of the curls or waves that the curling iron will create. Larger barrels are ideal for creating loose, beachy waves, while smaller barrels are better for bouncier, tight curls.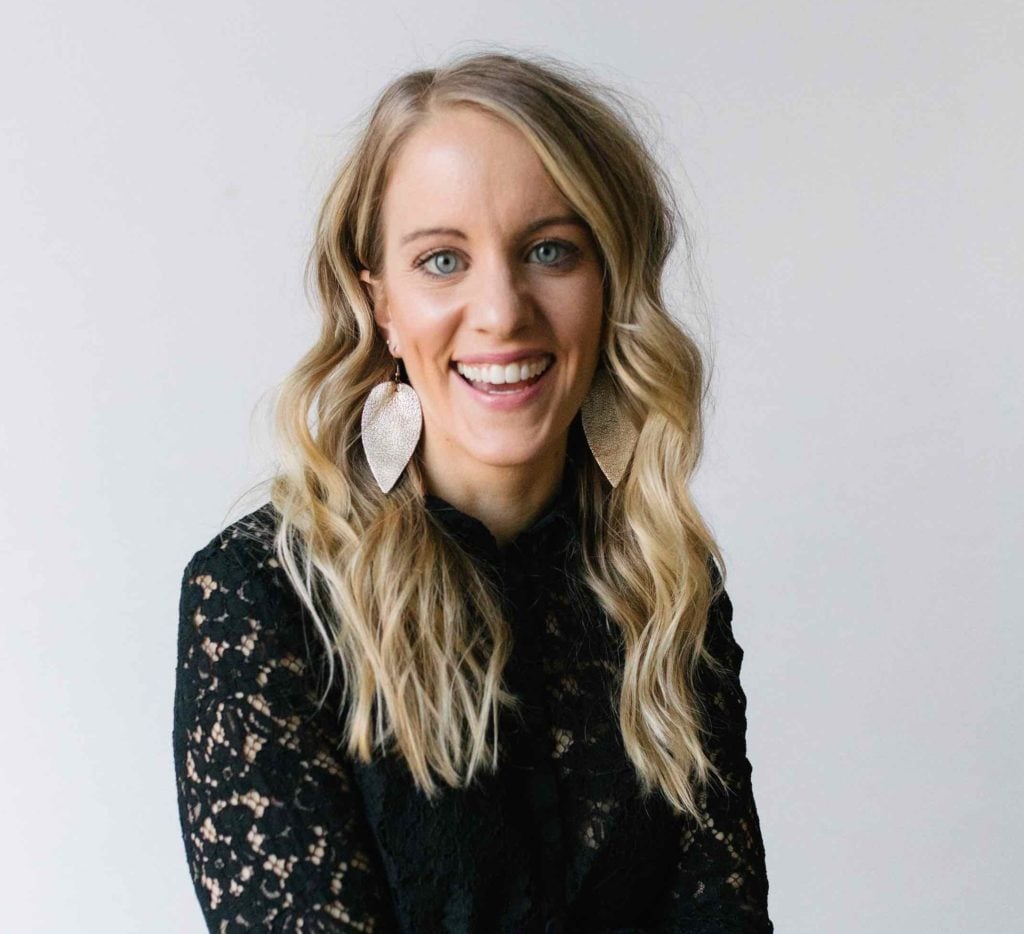 Temperature settings
Look for an automatic curling iron that has adjustable temperature settings, as different hair types require different heat levels. Damaged, fine or thin hair should be styled with lower heat settings, while thicker, coarser hair can handle high temperatures.
Barrel material
The material of the barrel affects the heat distribution and durability of the curling iron. Ceramic and tourmaline barrels are great choices, as they distribute heat evenly and reduce frizz, while titanium barrels heat up quickly and are more durable.
Best Automatic Curling Irons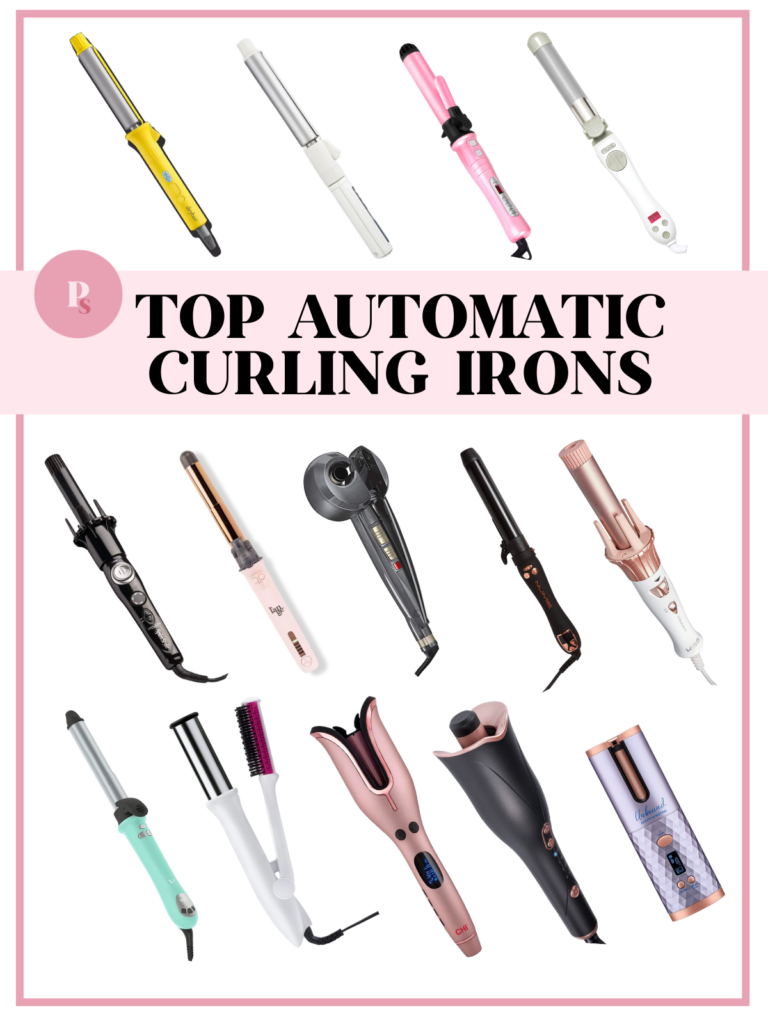 Best Overall Automatic Curling Irons
For those with longer hair, the NuMe Automatic Curling Wand is the best automatic curler. Since it comes with three different sizes of barrel attachments, this extremely versatile hair tool is perfect for creating different styles of waves and curls.
Use the ¾ inch barrel for tighter curls the 1 inch barrel for bouncy curls, or the 1-¼ inch barrel for luscious waves. This highly rated automatic hair curler is perfect for anyone who wants to simplify styling their long mane and have long-lasting curls.
I personally own and LOVE my NuMe Automatic Curling Iron! It's super easy to use and makes long lasting curls.
An extremely popular option for automatic hair curlers is the Infinitipro by Conair Curl Secret. With over 13,000 ratings on Amazon, this hair tool is definitely tried and true.
Designed to be versatile, this handy styling device features a multitude of different settings to allow you to customize your curls. Choose from two options of heat level and three timer settings to discover the best option for your hair.
Take the struggle out of hairstyling with this high-quality hair curler. Known for creating cutting-edge hair products, L'ange has become famous on social media over the years for their incredible quality and innovation.
Make your mornings easier than ever with this beautiful tool that features a stunning gold-plated titanium barrel.
If you're looking for great curls on a budget, look no further than the Kiss Instawave 101 Automatic Curling Iron. This wallet-friendly styling tool features a stunning metallic pink ceramic barrel, making it aesthetically pleasing as well as practical.
Using ionic technology to tame frizz and prevent damage, this low-cost hair curler is perfect for both beginning and expert level users.
Created by the infamous Drybar brand, they claim that this styling tool will give your hairstyle some serious longevity.
Available with either a 1" or 1.25" sized ceramic barrel, this rotating curling iron is designed to deliver incredible results in less than half the time of traditional curling irons.
If you're willing to pay a little more for excellent results, the StyleWinder® is the styling iron for you. The Bioionic brand boasts that this cutting-edge hair tool delivers smooth, conditioned curls.
And with four different barrel sizes to choose from, you can play with different curl sizes and easily create a custom look that is perfect for you.
This pretty-in-pink hair styler is on of the all-around best options for anyone looking to simplify their hair styling routine. With a wide heat range and an automatic safety shut off, this versatile hair curler will change your hair curling game forever.
This easy-to-use automatic curling iron features a large 1" barrel that is tucked inside an anti-scald curling chamber. The brand claims that this styling tool is best for those with medium to long length hair, between 7 and 15 inches.
With rapid heating and multiple heat timer settings, this rotating styler makes curling your hair as simple as can be.
Featuring an extra-long barrel that's ideal for long hair, the Amira Beauty Automatic Rotating Curling Iron is just as pretty as it is functional.
With a 1" tourmaline barrel, you can rest assured that your curls will turn out sleek and shiny. This curling iron also comes with a heat-resistant glove and two sectioning clips to help make your hair routine a breeze.
You can find regular curling irons for long hair here!
If you have short to mid-length hair, you want to make sure you choose an automatic hair curler that is designed for shorter hair. The CHI Spin N Curl hair curler is an ideal choice for anyone whose hair is between 6-16 inches.
To use this unique hair curler, you simply insert a section of hair into the device's curl chamber, hold down a button to determine which direction you want the curl to go, then let the machine do the rest. Within just a few seconds, you'll have a perfectly set curl!
This iron uses ceramic heat technology, which produces far infrared heat. That combined with the conditioning benefits of negative ions gives you healthier hair overall.
11. Best Highly Rated Automatic Curling Irons: Beachwaver S1.25
The Beachwaver brand is known for creating high-quality hair tools, and the S1.25 automatic curling iron is no exception. This extremely useful hair curler makes it easier than ever to achieve perfect curls and waves.
And with the vast majority of its reviews on Amazon being positive, you can trust that you'll be getting one of the best curling irons on the market.
Reviews of the SpinStyle Pro call the product a "game changer". With a sleek ceramic barrel that heats up to 450 degrees, this is the ideal automatic hair curler for anyone who wants their hairstyle to have some serious longevity.
For being so compact, the Conair Unbound Cordless Auto Curler packs a punch. Perfect for storing in your luggage to bring with you on all of life's adventures, this revolutionary tool will take your on-the-go hairstyle to the next level. The best part? You can charge it and go cordless, giving you the ability to curl your hair anywhere, anytime.
The InStyler Prime is truly a revolutionary, one-of-a-kind hair tool. This styling iron passes sections of hair between a revolving ceramic barrel and ionic bristles, resulting in impressively shiny and frizz-free locks. And better yet, the InStyler Prime can both straighten and curl hair, making it the perfect versatile tool for those who like to switch up their look frequently.
How To Use an Automatic Curling Iron
Different curling irons can have different methods of use, so be sure to check out the instructions for your specific model. But for the typical automatic styling tool, here are the basic steps to using a rotating curling iron:
Prep your hair: Before you start curling, make sure your hair is clean and dry. You may want to use a heat protectant spray to protect your hair from heat damage.
Set the temperature: If your curling iron has different heat settings, adjust the temperature of your curling iron based on your hair type and the desired curl. A lower temperature is best for fine hair, while thick hair can usually handle higher temperatures.
Start curling: Hold the curling iron with the barrel facing downwards. Place a section of hair between the barrel and the clamp, close the clamp, and release the button to allow the iron to rotate the hair. Hold the iron in place for a few seconds, then release the clamp and gently pull the iron downward to release the curl.
Repeat: Start on the next section of hair and repeat the process, working your way up to the top of your head.
Do you think an automatic curling iron is the right choice for you? Let me know which of these rotating styling devices caught your eye!