If you've ever been pregnant, you know there are a lot of things that you're not supposed to do. But, even more frustrating, there are tons of activities that aren't clear-cut whether they're safe to do or not.
Painting your nails or getting your nails done is one of those things that feels questionable.
There have been concerns about the compounds in nail polish being harmful to us, and one study reported that approximately 10% of pregnant people stop using nail polish during their pregnancy due to concerns about the health of their baby.
Is there any science to back this up? Hold onto your nailbeds, because we are about to dive in.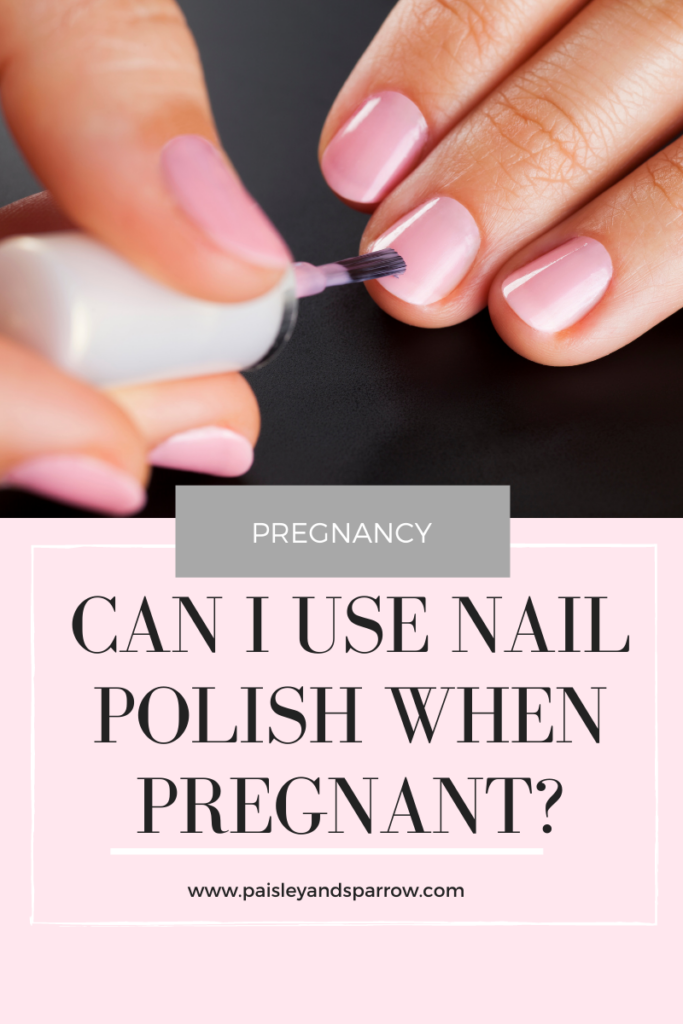 Is It Safe to Use Nail Polish When Pregnant?
The general answer is yes, nail polish is safe to use while pregnant. There are some stipulations to that answer though.
Some experts believe exposure to nail polish could be harmful to a fetus, but the evidence is not clear. Most dermatologists say using non-toxic nail polish is the best choice if you want to paint your nails while pregnant.
This may sound scary, but it really is not. Dermatologists say there are no studies that have shown nail polish to be harmful in pregnant patients or to a developing baby.
Chemicals in the nail polish can be absorbed by the nail bed, but researchers say there is no data to show how much of these chemicals make it into the body.
More research is needed, but most scientists agree that nail polish is safe to use while pregnant. They say the likelihood of these chemicals making it into a pregnant person's bloodstream from painting their fingernails is very slim.
This answer changes a bit if you work in a nail salon. Pregnant women who are constantly exposed to these chemicals, such as a nail technician, may have a higher risk of complications.
Wearing protective gear, like masks and gloves, is recommended if you're facing long-term exposure. Having good ventilation and getting fresh air regularly may reduce these risks.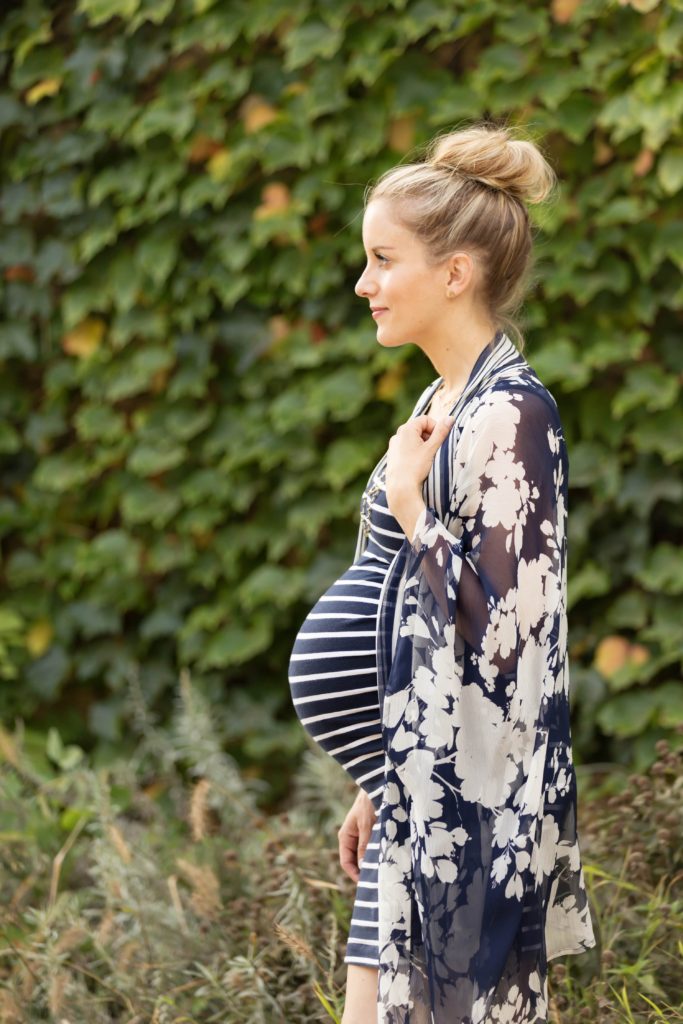 Dangerous Chemicals in Nail Polish
Traditional nail polishes have a laundry list of toxic ingredients in them. In the last few years, we have seen nail polish brands come out with vegan and non-toxic products. Many times these polishes will say "3-free" or "7-free" to advertise the ingredients left out of them.
Toxic trio
The Toxic Trio refers to DBP (dibutyl phthalate), toluene, and formaldehyde. Doctors say these three toxic chemicals are the most problematic. Exposure to these harmful substances has been known to cause health problems, so it's a good idea to cut them out of your nail polish collection.
DBP is a phthalate used to prevent the polish from cracking, but it is also known to disrupt the endocrine system and cause hormonal imbalances.
Toluene has been connected to a range of health issues from headaches and itchy eyes to disrupting the reproductive system.
Formaldehyde is used as a preservative and to harden nail polish. This chemical can cause breathing problems and cancer along with reproductive issues. It has been linked to miscarriages and other fertility problems.
Choose a polish with a 3-free formula to avoid these worst offenders.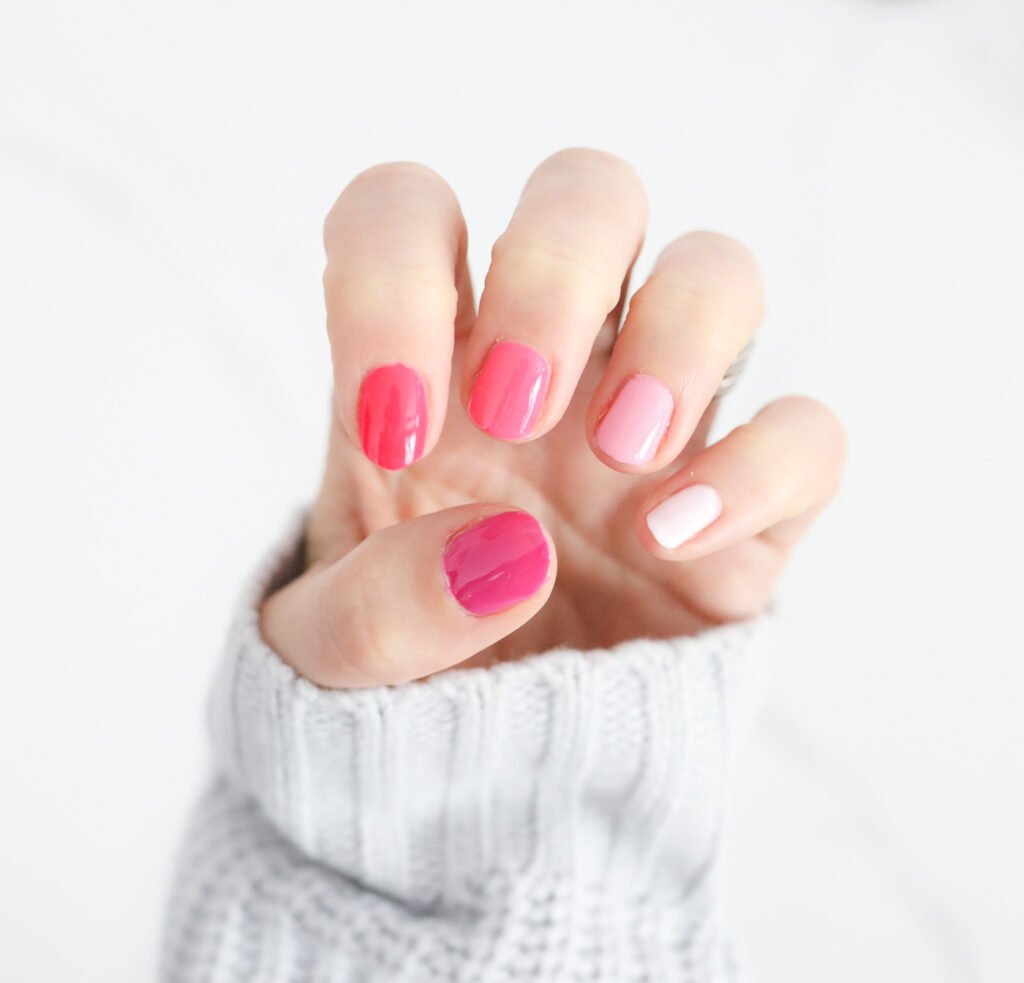 Other Potentially Harmful Ingredients
5-free formulas do not contain any ingredients included in the toxic trio. They also exclude formaldehyde resin and camphor. Some people may experience an allergic reaction to these two ingredients.
7-free formulas exclude all of the toxins listed above as well as ethyl tosylamide and xylene. When exposed to large amounts of these ingredients they may cause allergic reactions or eye and throat irritations.
Other nail polish formulas can be 10-free or even 17-free. These polishes exclude even more potentially harmful ingredients from their products.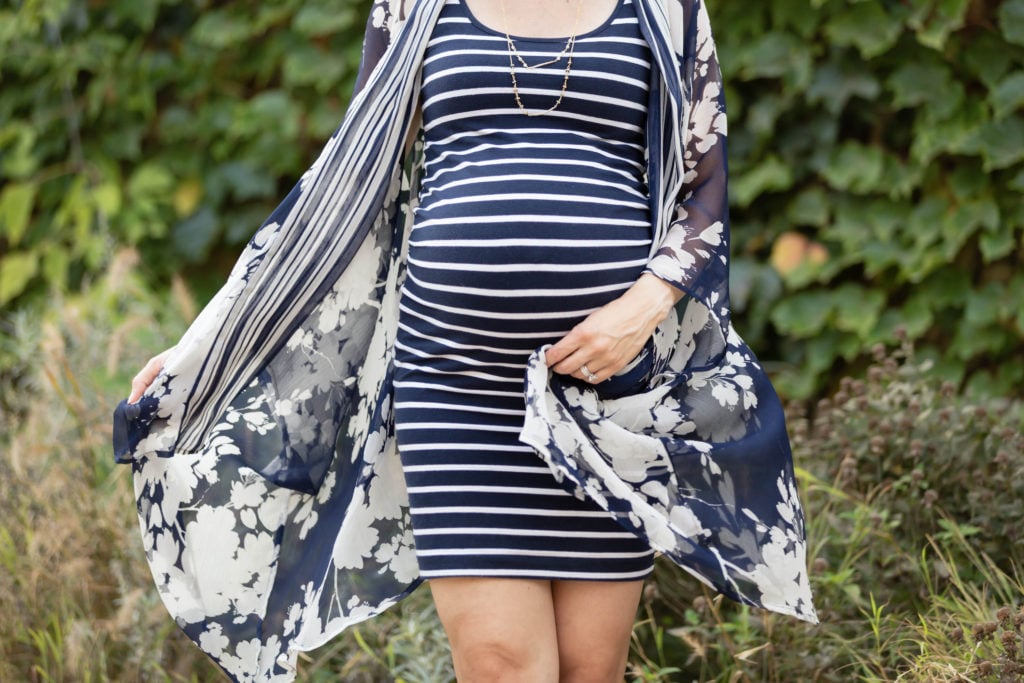 Safe Ways to Paint Your Nails When Pregnant
The good news: Painting your nails at home or at a salon are both safe to do while pregnant as long as you know what to look out for and have a few precautions put into place.
Always make sure any equipment being used has been sterilized. This is especially important if you are expecting. Pregnancy makes us more susceptible to infections, and no one wants an infection from a manicure.
You should choose a 3-free polish. There are vegan brands of nail polish too. This means they do not contain any animal products nor were they tested on animals. These polishes will have a certified vegan logo on them.
A quick note about nail polishes that are labeled as "non-toxic" or "all-natural": there is no standard legal or Federal Drug Administration definition for these terms. If the polish does not also have 3-free (or higher), these labels may just be marketing claims.
Painting Your Own Nails
If you are hanging out at home and want to add some color to your nails, it is considered safe as long as you do these two things. Use nail polish that is 3-free or higher, especially when pregnant. Sterilize any tools you're using to cut cuticles.
If you take these two steps, then have fun adding some sparkle to your nails.
At a Nail Salon
Heading into the salon for a mani-pedi is also considered safe, but there are a few more precautions to take for this route. That being said, the fumes may be irritating. Many pregnant people report a heightened sense of smell.
While this can feel like a superpower some days, it may be your kryptonite at the salon. Going to a well-ventilated salon or sitting next to an open door or window may help.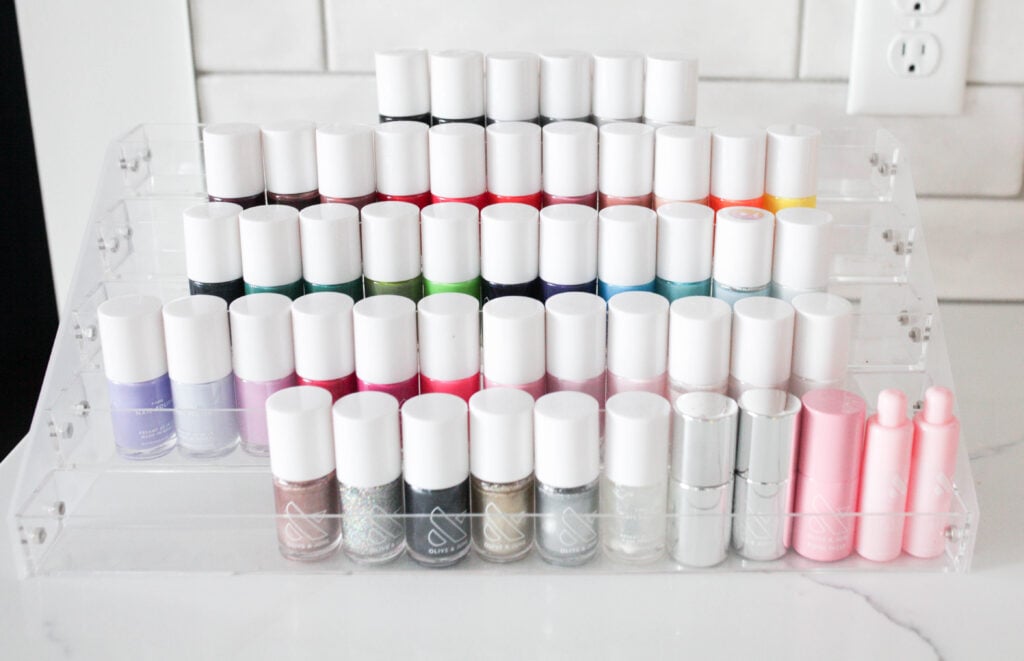 It is also important to note that while experts consider traditional nail polish safe during pregnancy, you should avoid gel manicures. There are not any studies to show that the gel polishes themselves are harmful, but you should avoid the ultraviolet lights used to harden the gel nails during pregnancy.
Sanitation
Have I already mentioned that good sanitation practices are an absolute must? Well, I'm saying it again.
Make sure they sanitize all the equipment they are using. You have the right to ask them what their sanitation practices are. Any reputable salon will be happy to show you how they clean their equipment. If they don't, it might be best to pick a different salon.
Cutting Cuticles
You have the right to ask the nail tech to not cut your cuticles. Since you are more prone to infections during pregnancy, cutting this skin could let in germs.
If you want your cuticles trimmed back, then absolutely double-check the salon's sanitation routine. Have I said this enough yet? This is one of the most important safety measures that will keep you and your baby safe.
Massage
Many salons offer some sort of hand or foot massage as part of the treatment. While these sound relaxing, you might want to skip this portion of the experience if you are getting close to your due date. There are pressure points on your hands and feet that can promote labor.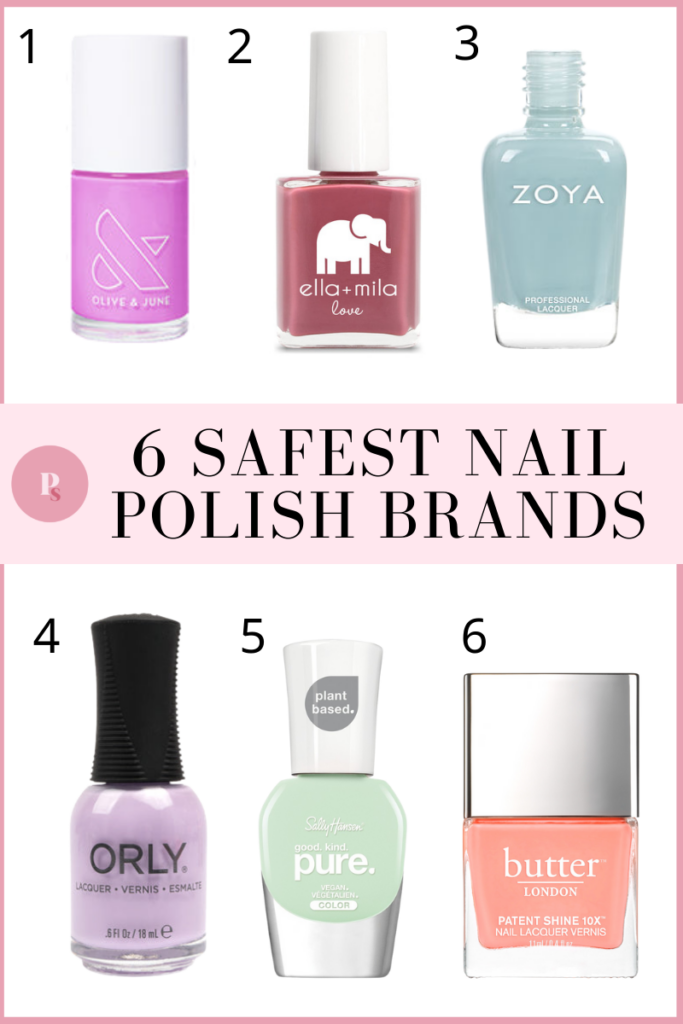 6 Best Safe Nail Polishes
Now for the fun part — choosing nail polish. We have discussed the harmful ingredients and why we should avoid them; now let's chat about nail polish options.
All of the brands included in this list of pregnancy-safe nail polishes are 5-free at a minimum. We want to reduce the risk of exposure to harmful or harsh ingredients as much as possible.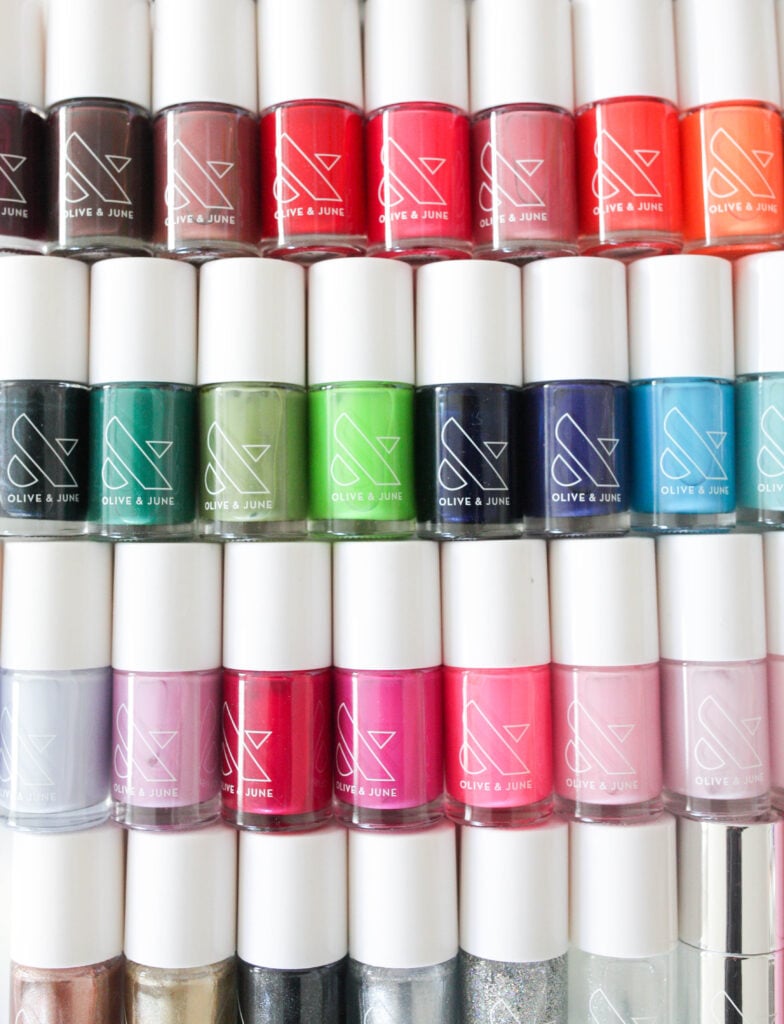 1. Olive & June
Just another reason to love Olive & June! Olive & June nail polishes are vegan, cruelty-free, and 7-free. There are more than 100 different colors to choose from or mix and match to fit your mood.
These polishes are easy to apply and look stunning. For my full review, check out my Olive and June review blog post, which comes with a 20% off discount code.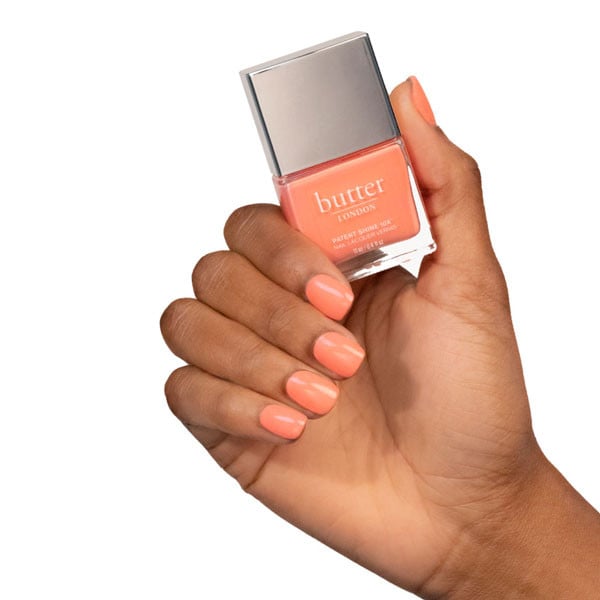 Butter London is cruelty-free, vegan, and 10-free. The formula includes bamboo extract to keep your nails strong, and diamond powder to brighten the appearance of your nails.
These polishes should last about 10 days and give you the look of a salon-quality manicure from the comfort of your home.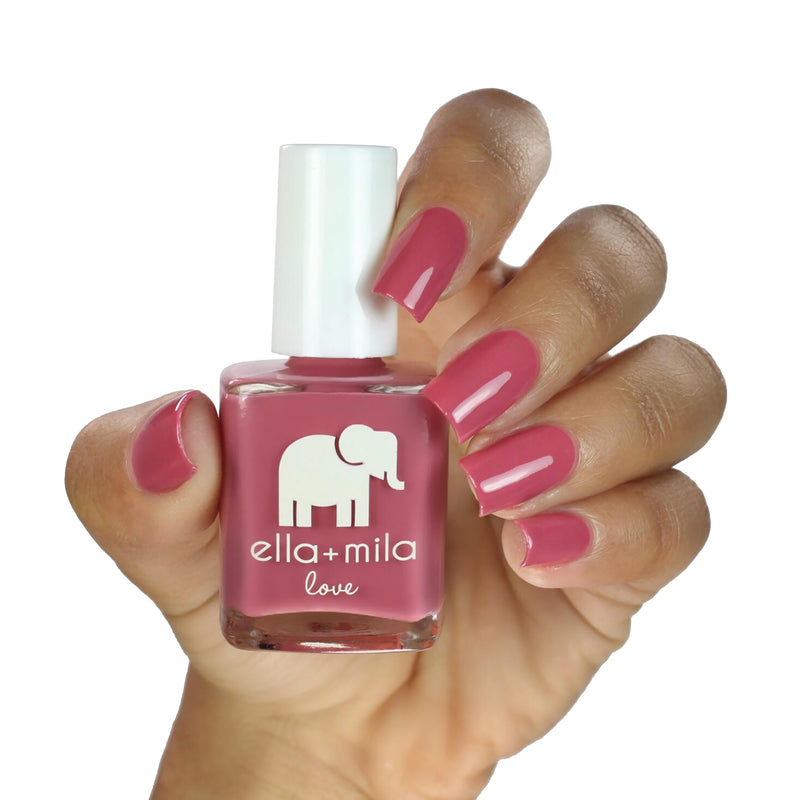 Ella & Mila nail polishes are fun for the whole family. They are 17-free, making this company's ingredient list one of the strictest on the market. Their nail polishes are PETA-certified, according to their website.
They have a "mommy" collection and a "me" collection. The "mommy" polish comes in a full-size bottle (0.75 ounces) and the "me" polish comes in a smaller bottle (0.24 ounces). Bonus: they make all of their products in the USA.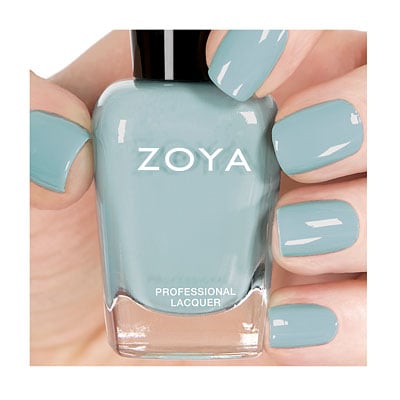 Zoya is a 10-free nail polish brand with great reviews. This brand has more than 600 shades of colors to choose from to add some dazzle to your nails. They have a high-gloss finish well-known for adding a great shimmer to the look too.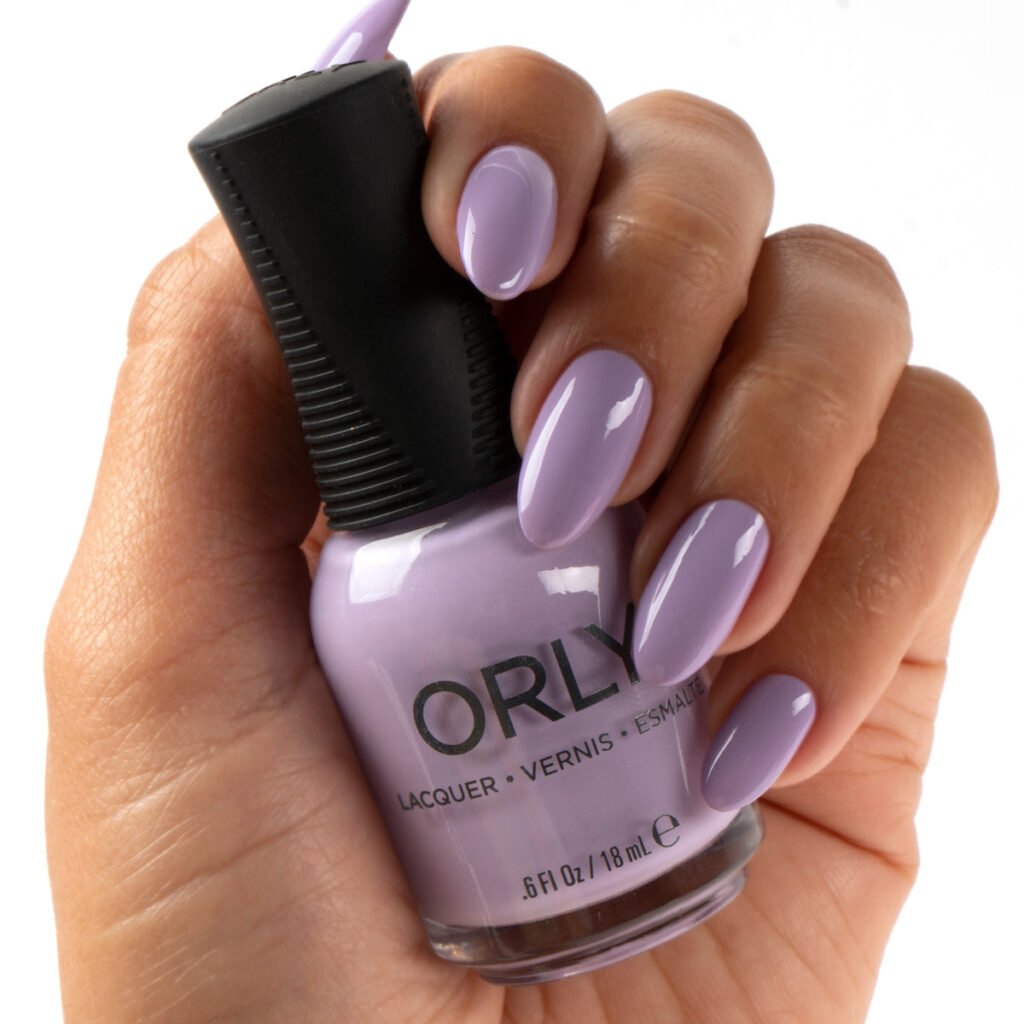 Orly nail polishes are vegan, cruelty-free, and 13-free. This brand in particular gets great reviews for its one-coat manicures. Talk about a time saver!
They also add ingredients like argan oil, vitamin B5, and vitamin C to keep nails healthy and strong. According to their website, all of their nail polishes are made in Los Angeles.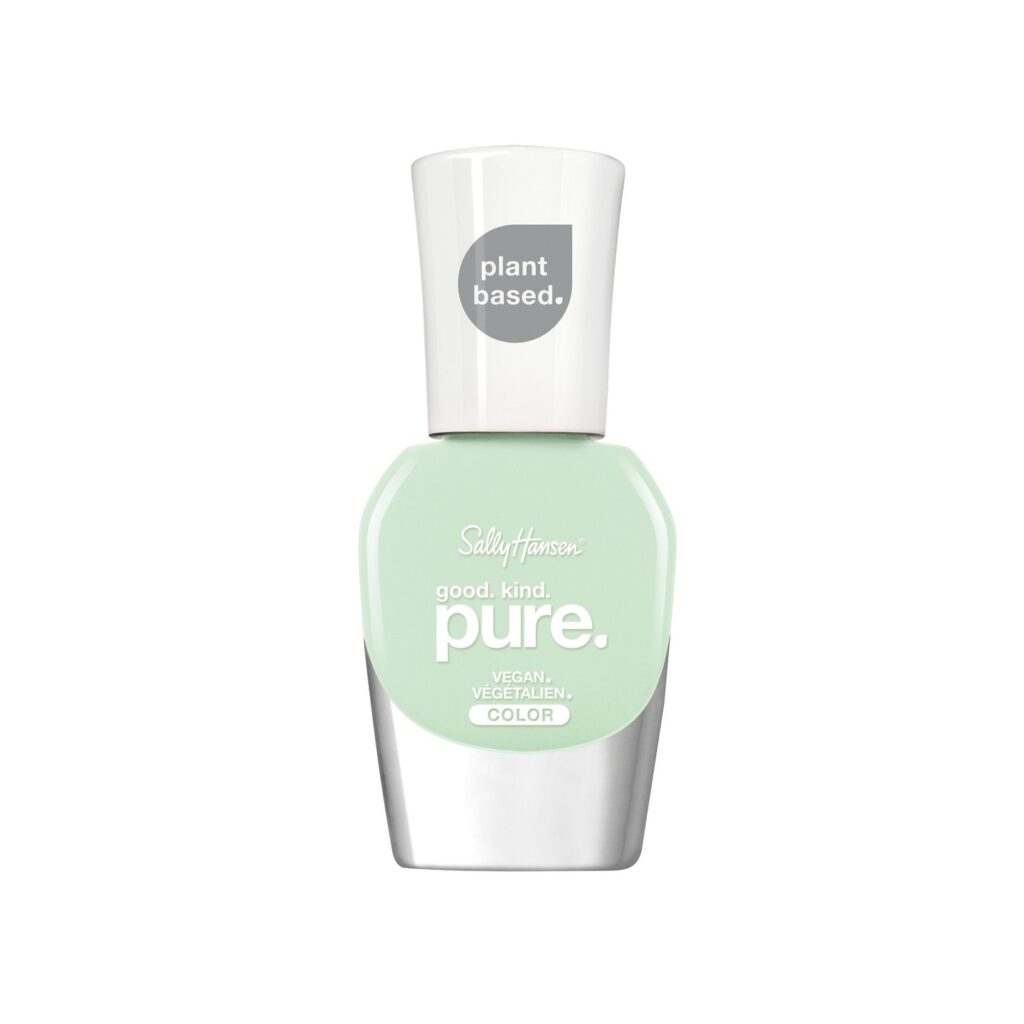 Sally Hansen's "Good. Fine. Pure." line of polishes is 16-free, vegan, and can be found at your local drugstore. These polishes are available in more than 40 different shades.
There is a wide brush to make application easier and the color lasts about a week. Mileage may vary depending on what all your hands come into contact with while wearing the polish.
As with so many choices you make when you're pregnant, you have to decide what's right for you. There is the small potential risk, but most experts believe a brief exposure won't cause any issues.
Just choose one of the best pregnancy-safe nail polish options if you want to stay on the safe side, and you can still get your gorgeous nails!
Be sure to check out my favorite nail polish brand Olive & June's review or check out their press on nails for an even safer option!
Looking for nail ideas? Try these:
And try out one of these different nail shapes while you're at it!