If you're looking for shorts for summer, look no further! Shorts can be one of the worst things to shop for (right after swimming suits) and the options are always endless.
I spent basically 4 summers in a row pregnant or postpartum so last year I finally started buying regular shorts again. Between last summer and this summer, I've found a few favorite shorts to get (and bonus, there's none over $80)!
Four out of the six our actually Levi's and no, this isn't sponsored by them ha! It just so happened that these shorts all fit well and I loved them.
Best Shorts for Summer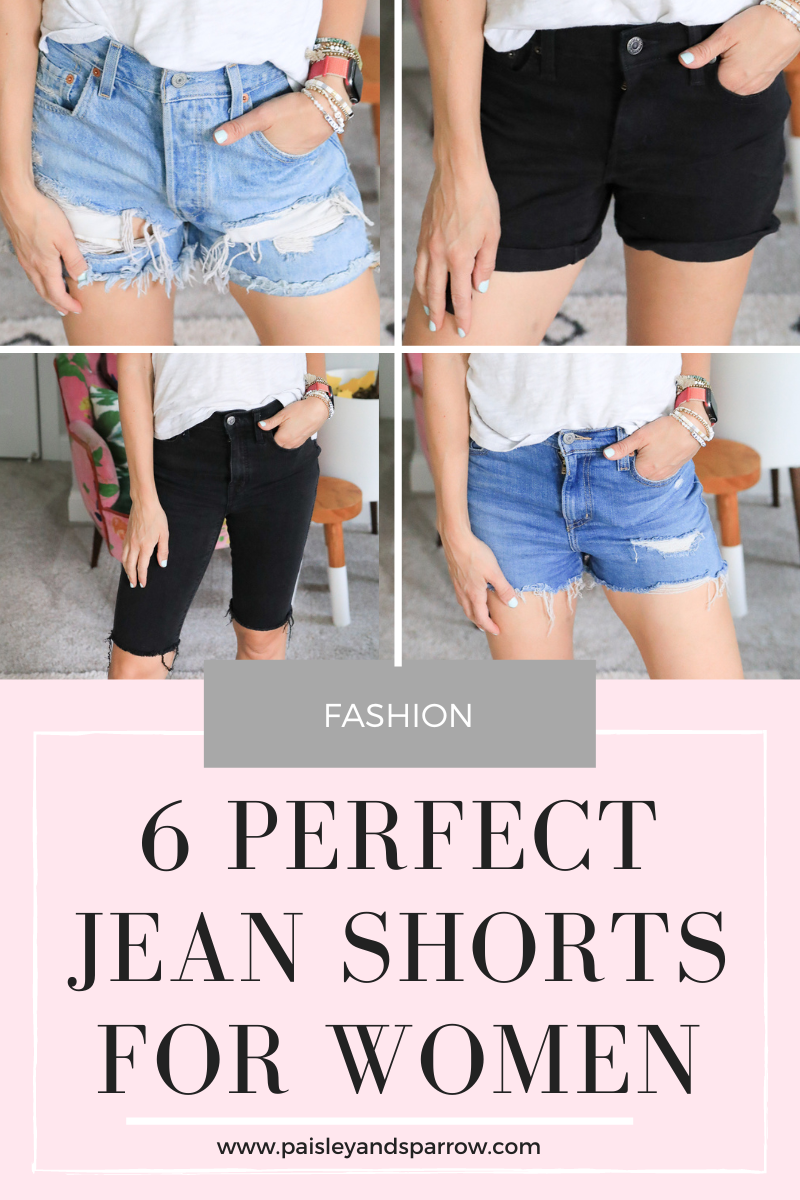 This post contains affiliate links.
For size reference, I'm 5'3″ and around 110 pounds. I typically wear a size 25 in shorts.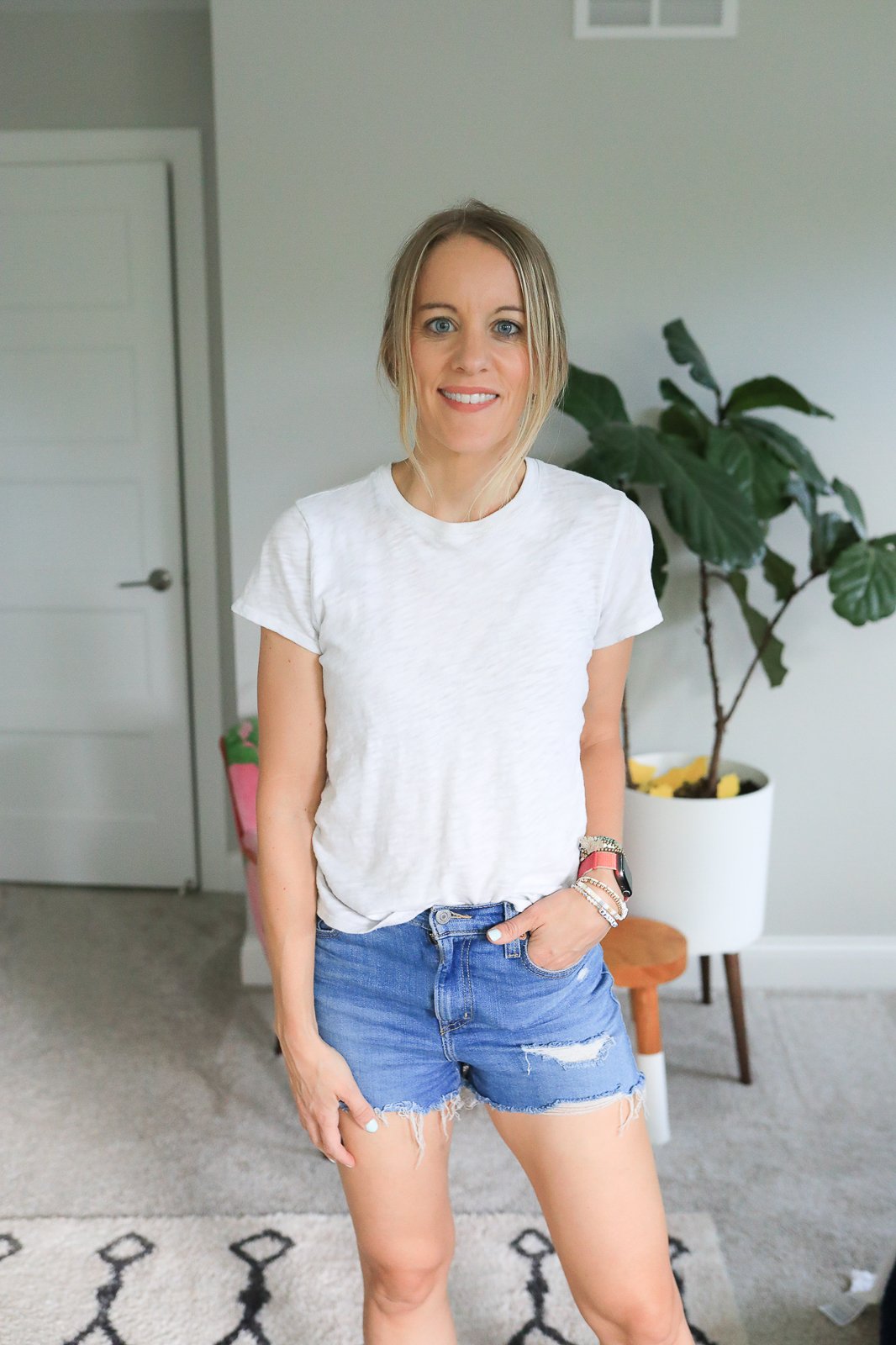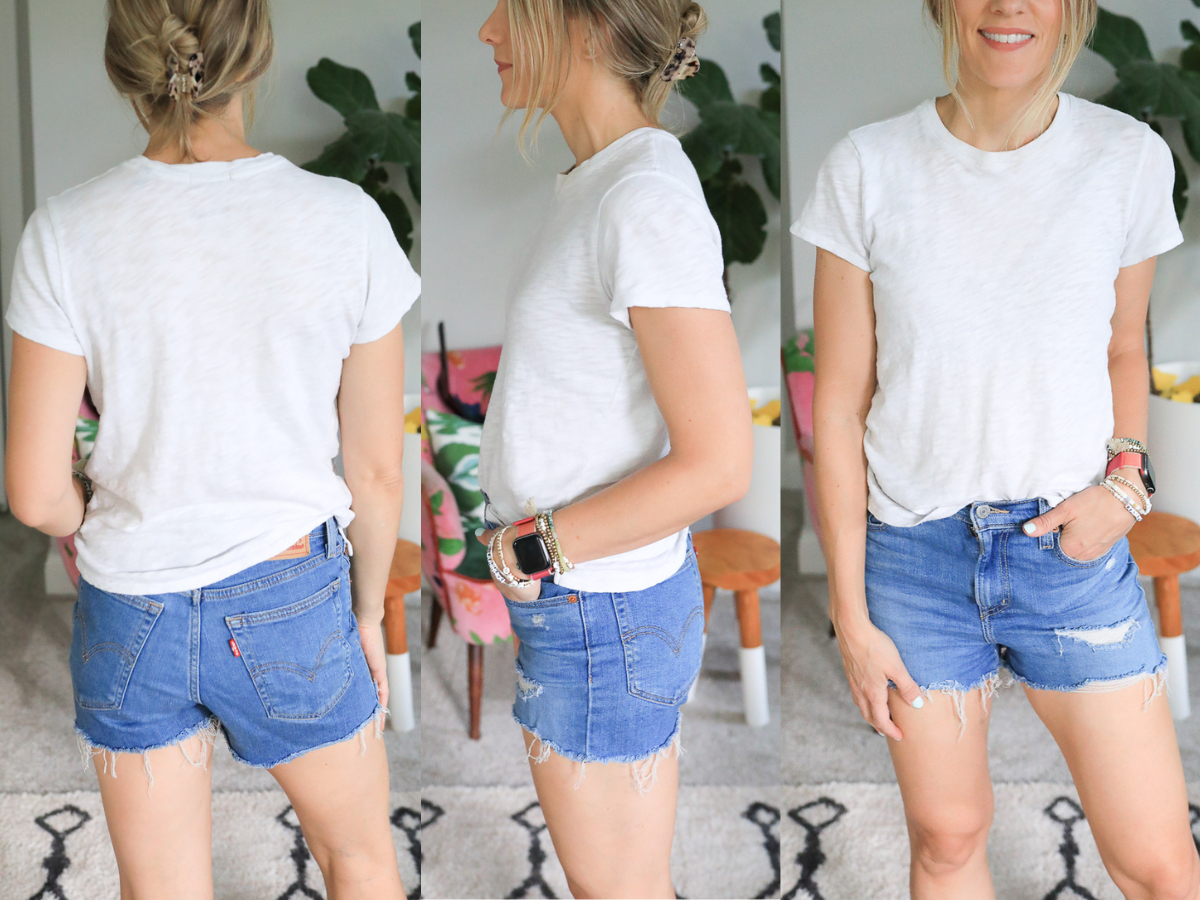 If you want something high waisted and a bit more fitted (but not cheeky!), these are a fantastic option. These are definitely the shortest shorts on the list but they still give you plenty of coverage.
They have plenty of stretch so they're super comfortable and fit true to size.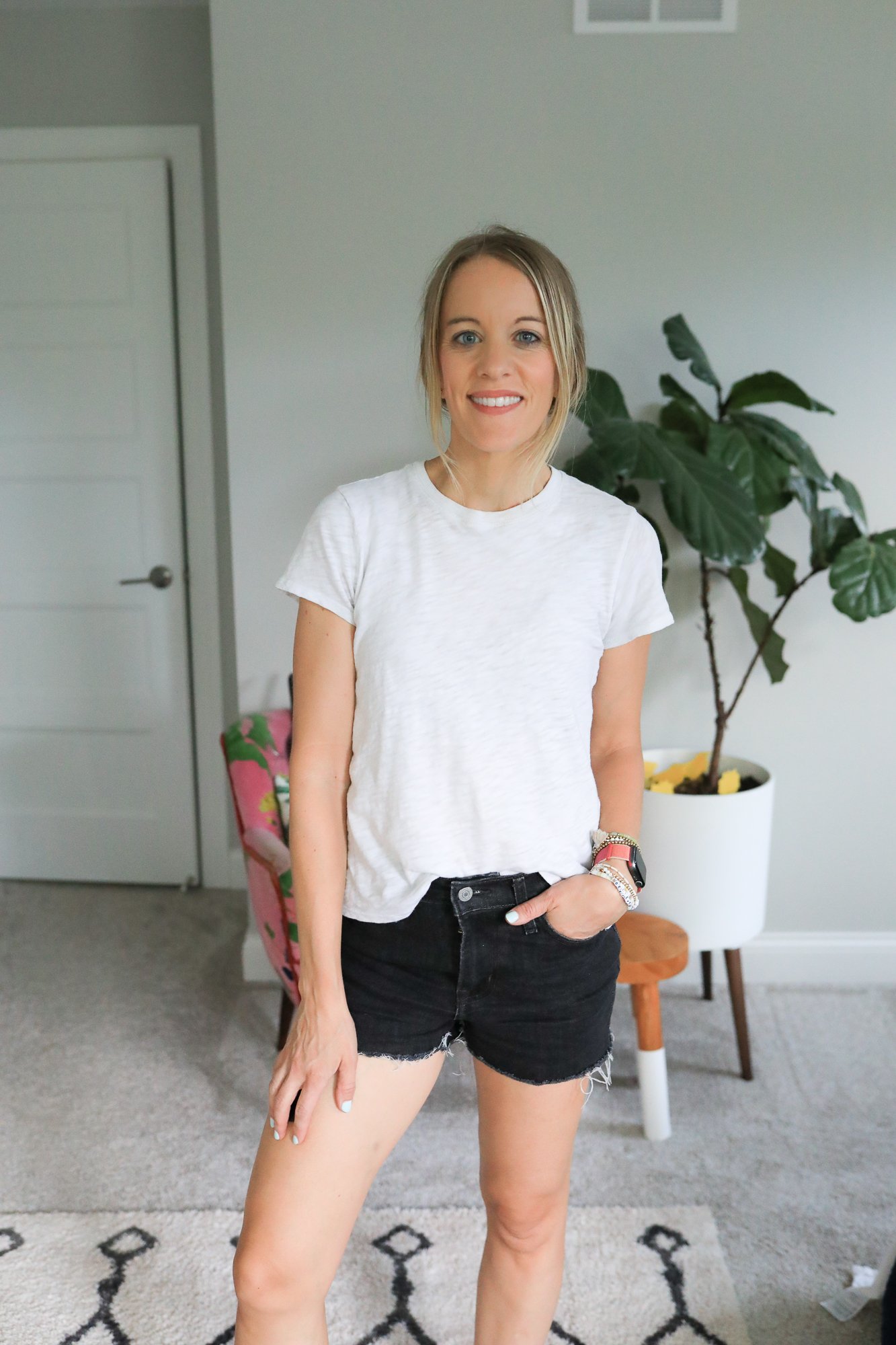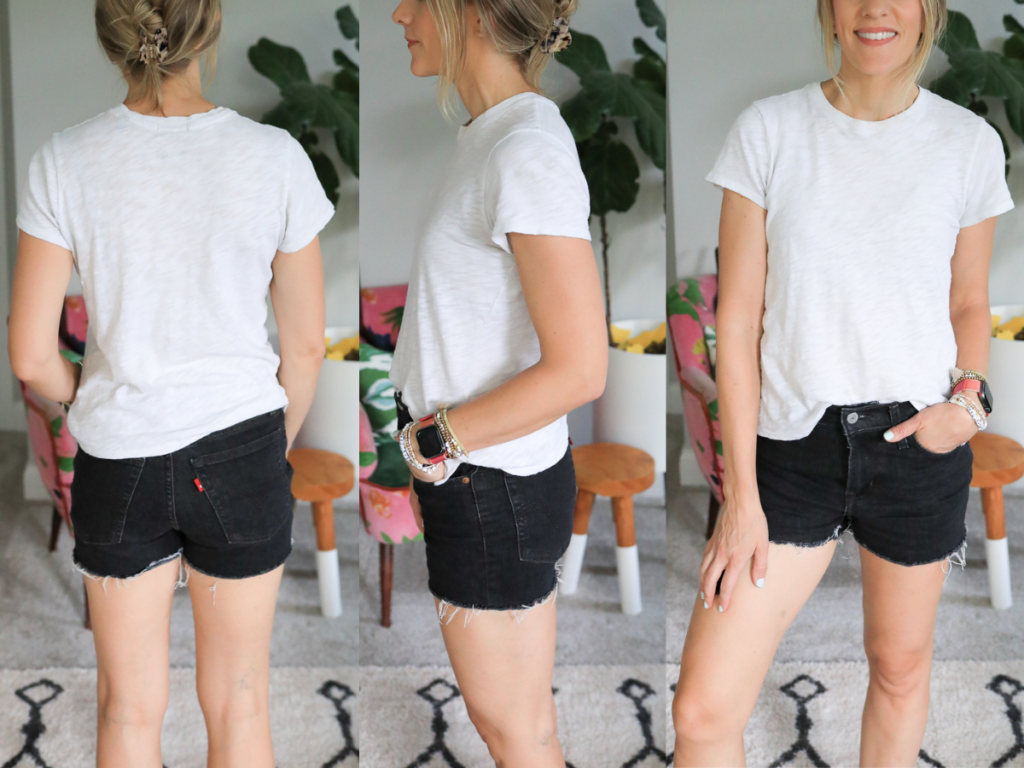 These likely look similar to the first pair because they are the same, just in black! I loved them so much, I bought them twice!
But seriously, I wore the blue shorts so much last year that I bought them again this year but in black!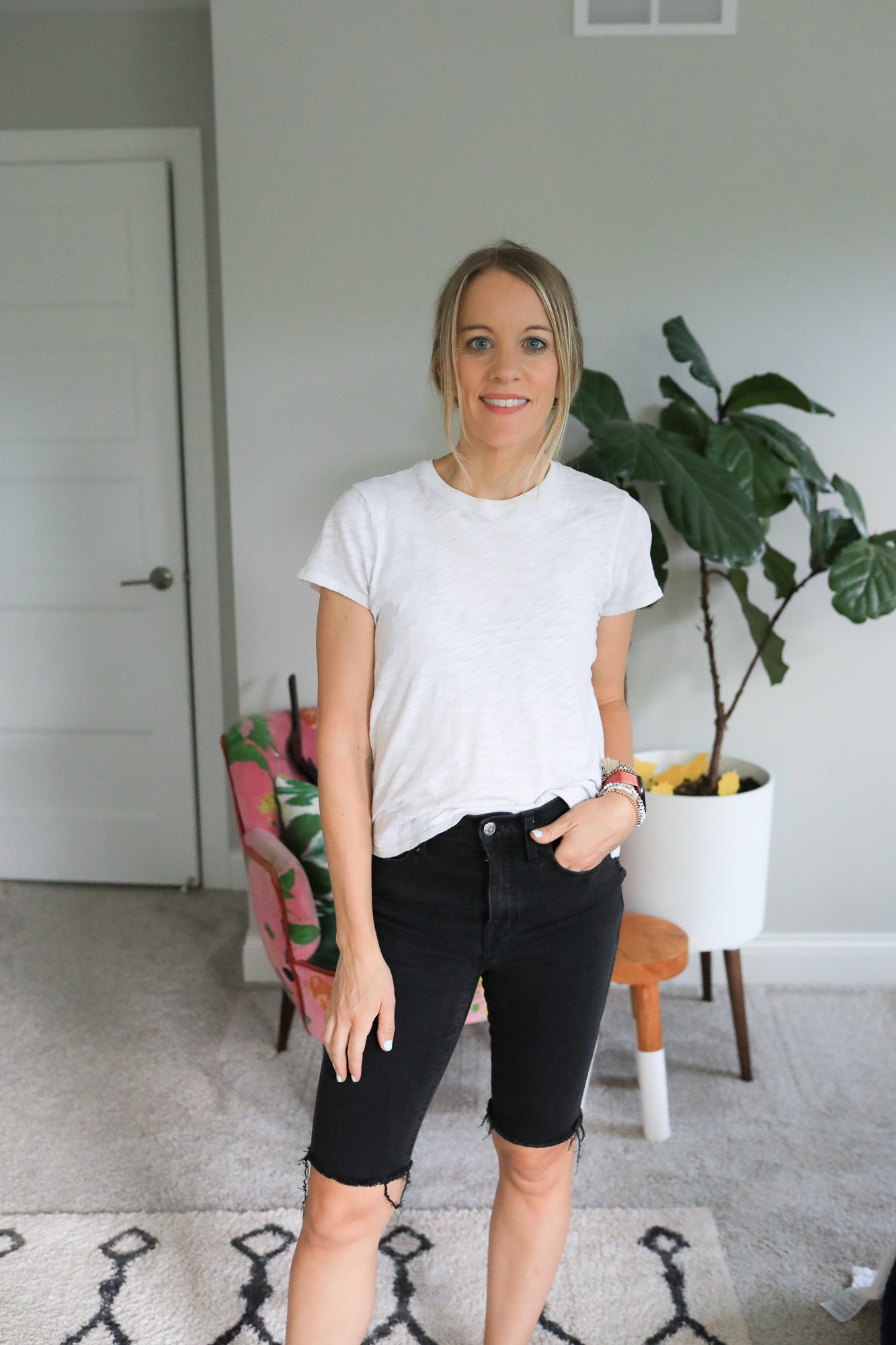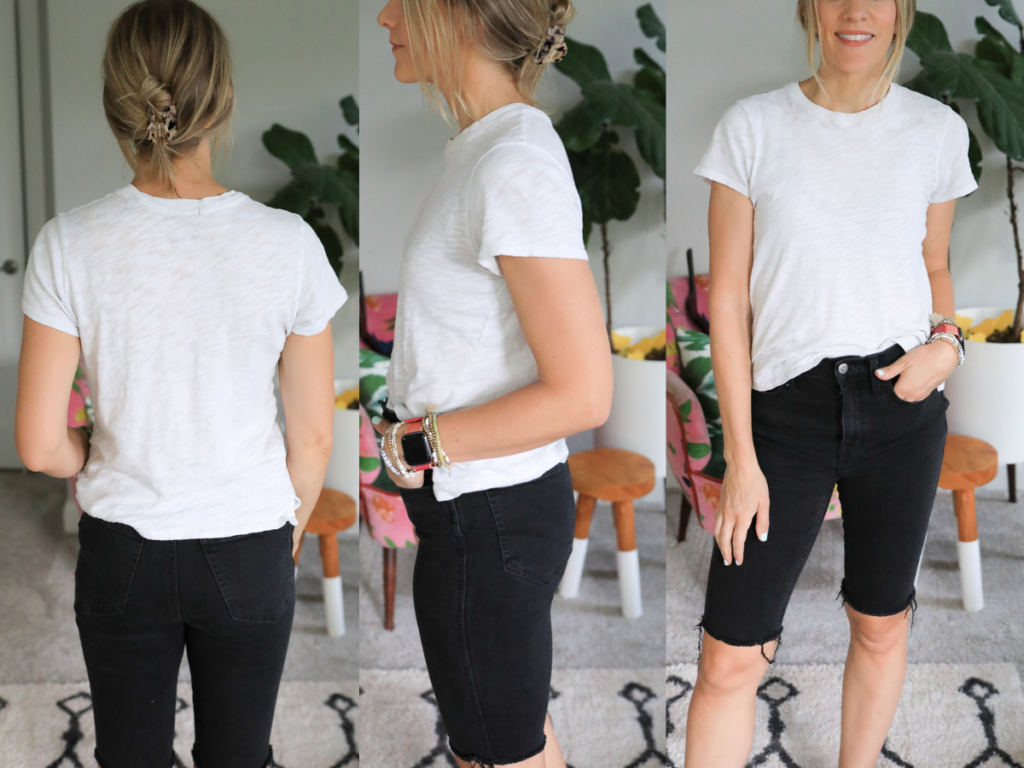 Bermuda shorts don't have to be your grandma's shorts! They're incredibly stylish and comfy! Best of all, you won't have to worry at all about your booty hanging out in these.
These shorts have a decent amount of stretch making them easy to wear all day long whether you're heading out with the girls or going to the park with the kids.
I picked these shorts up last summer but wasn't 100% sure I would wear that all that often. Turns out I wore them just as much as my other jean shorts!
Shop on Nordstrom
Shop on Madewell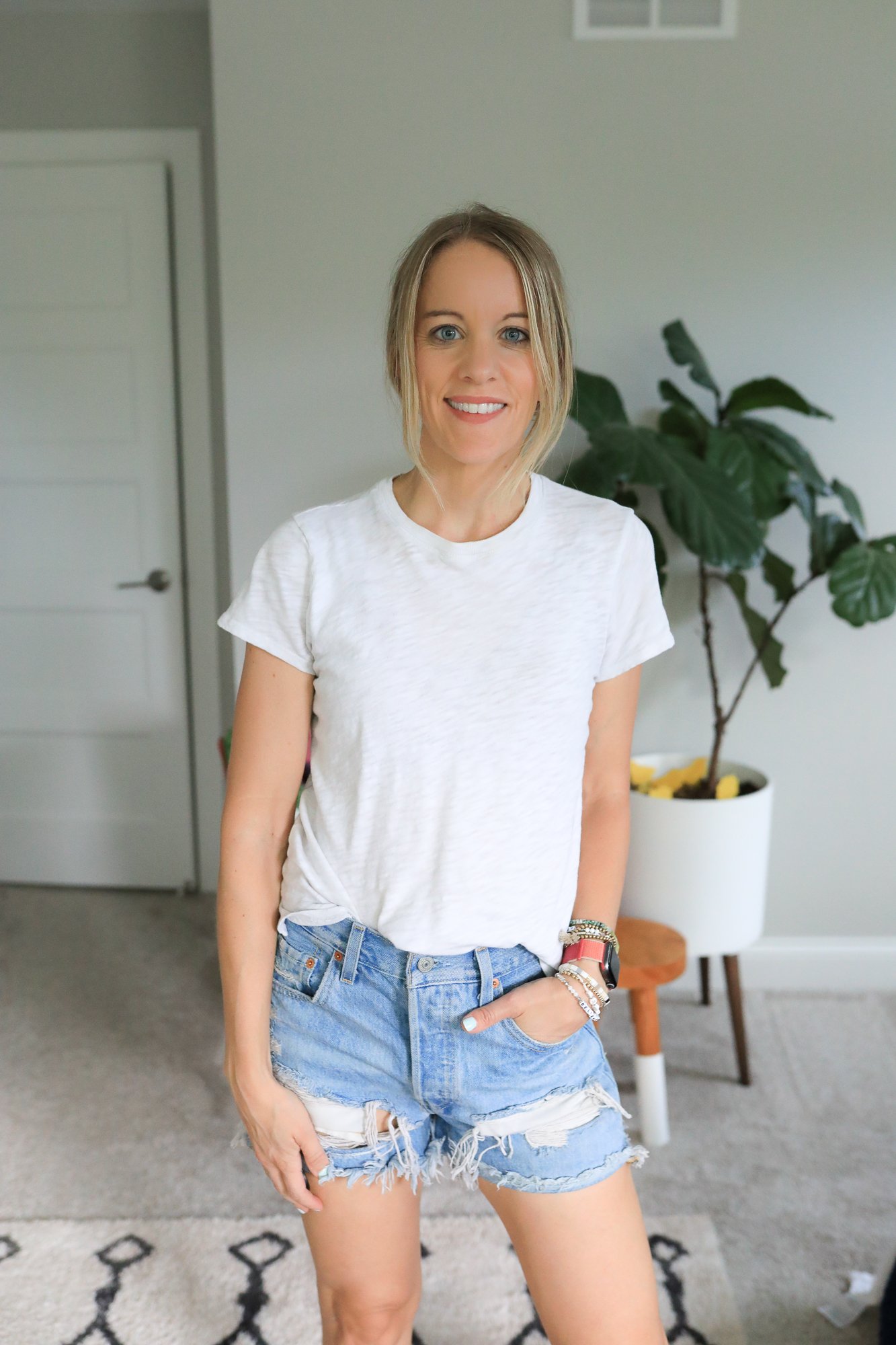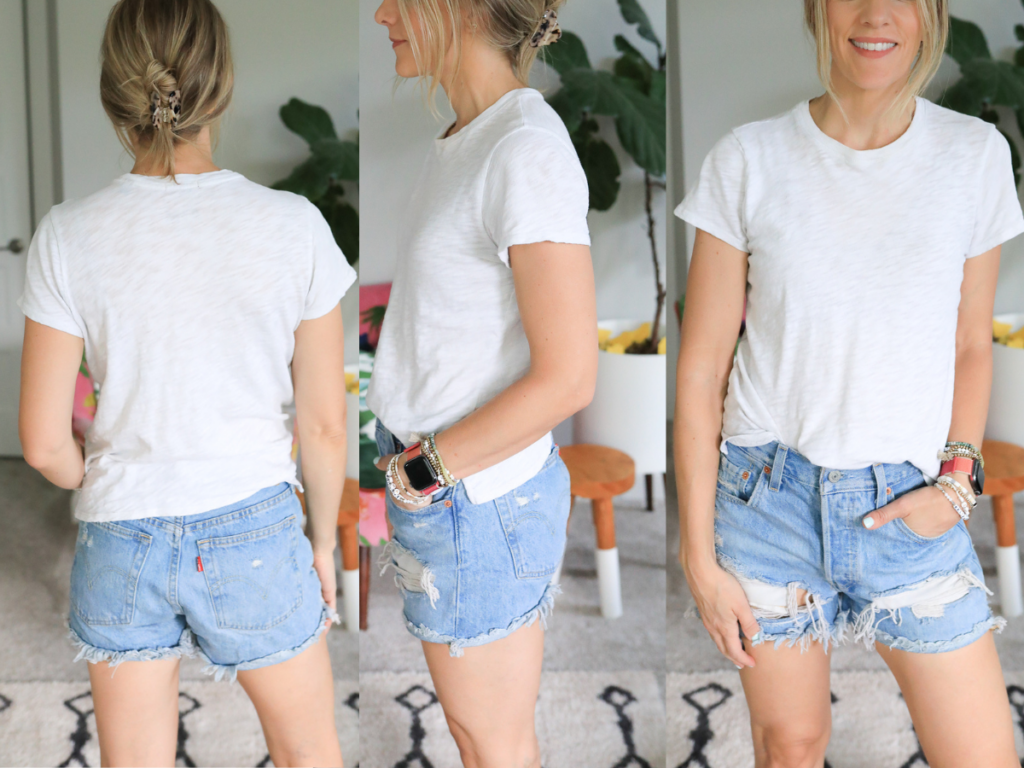 Looking for a casual short? These are them! Comfy, cozy and perfect for a lazy summer day. These are a very distressed jean short (obviously) so if you like that look, check these out!
These fit a bit oversized.
Shop on Nordstrom
Shop on Revolve
Shop on ShopBop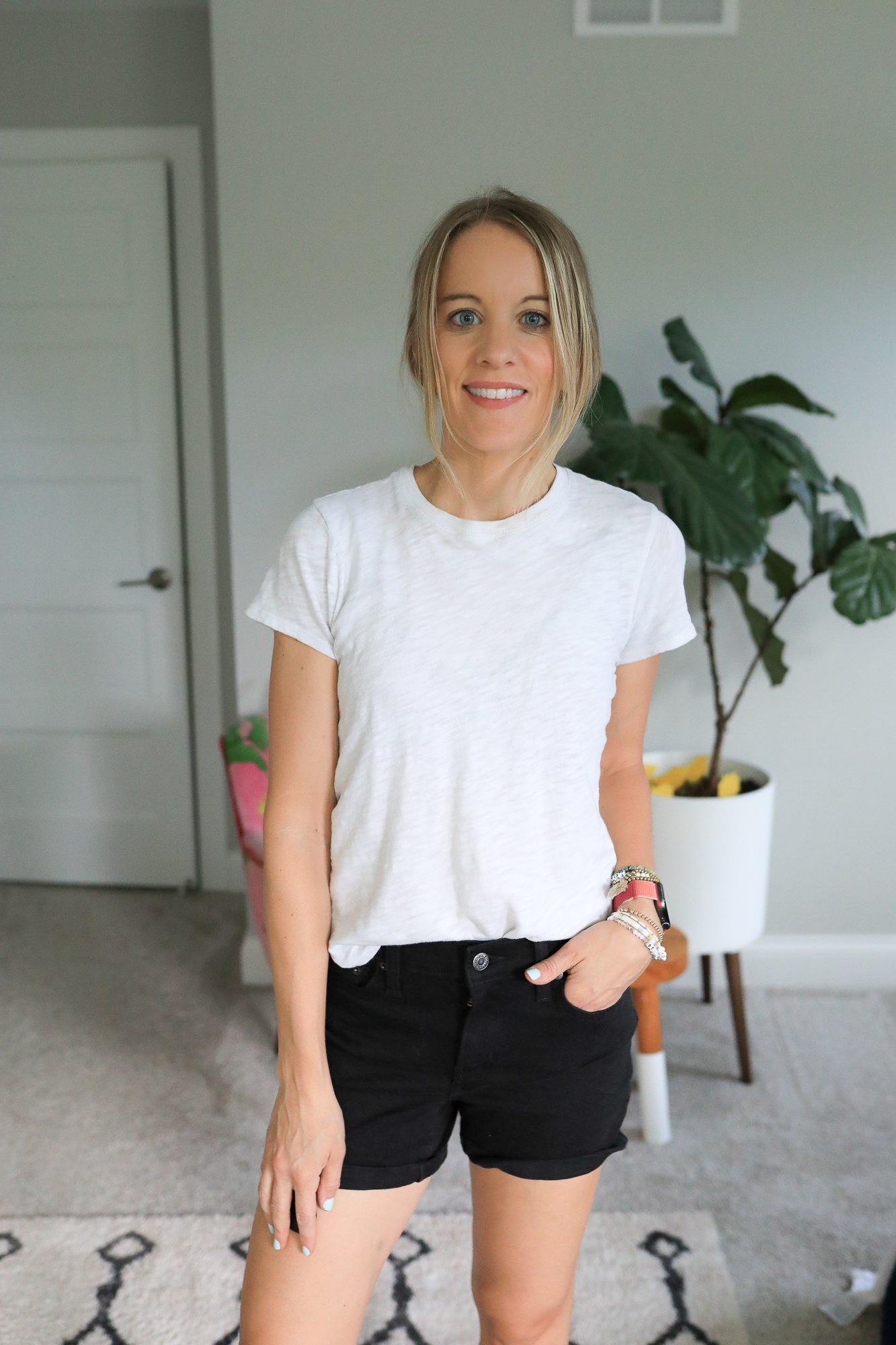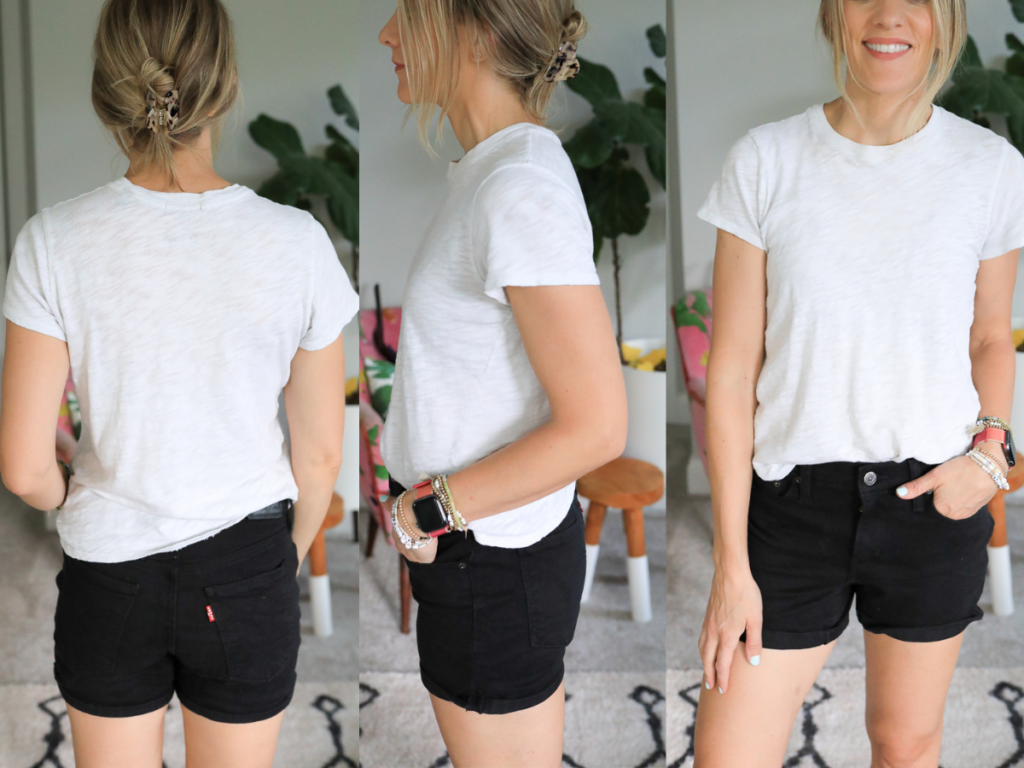 If you want something in between short and bermuda, these mid length shorts are a great pair! These are a great versatile pair of shorts that can be dressed up or down.
These fit a bit oversized.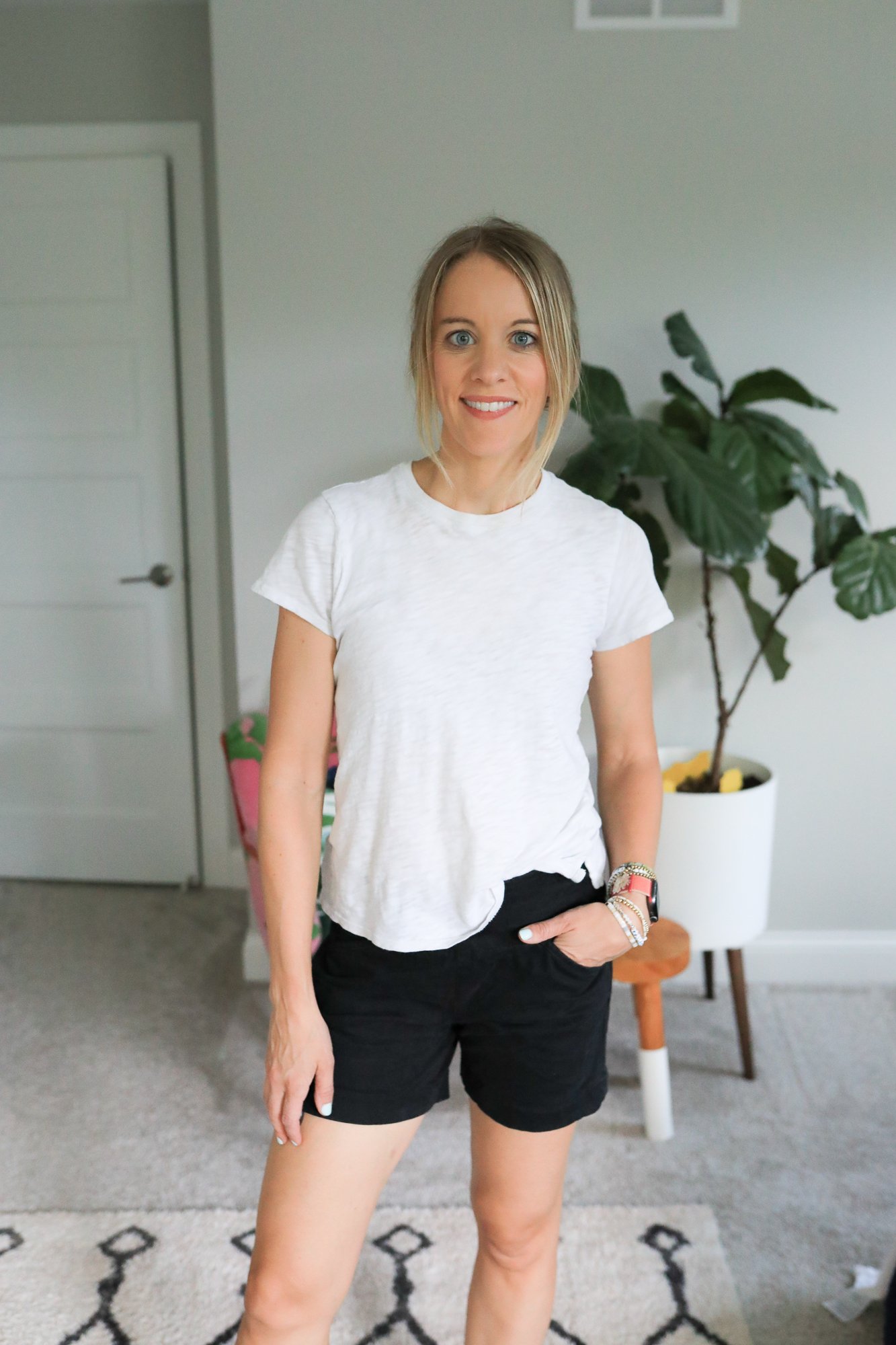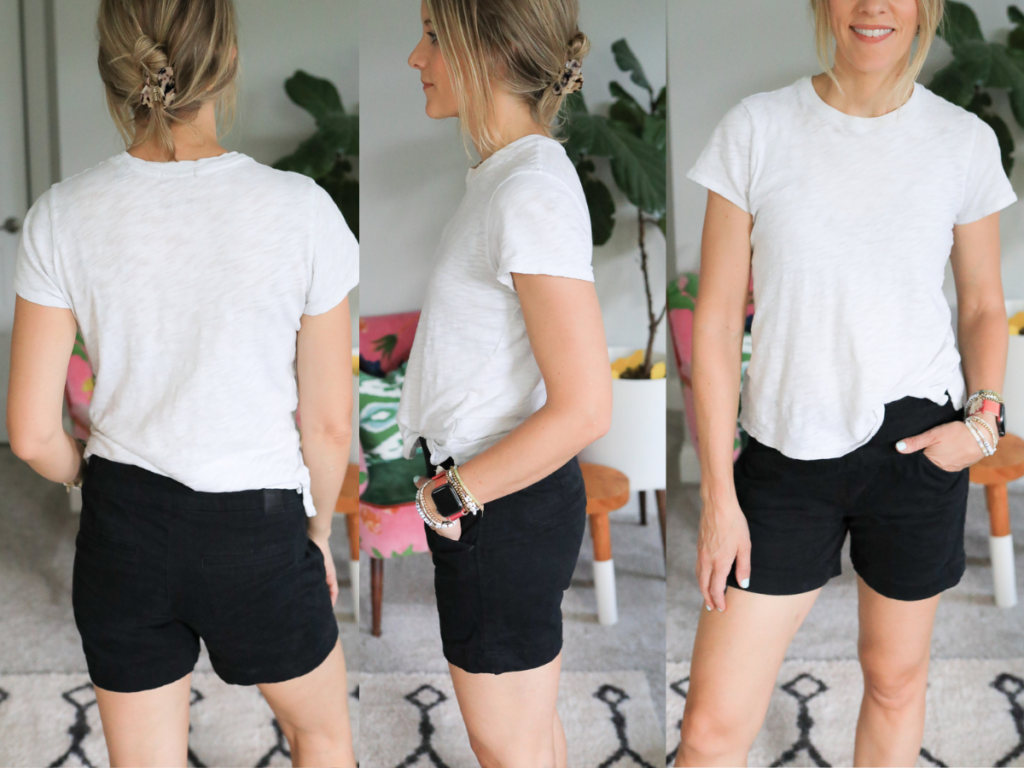 Skip the buttons and zippers with these shorts! All you need to do is just slide these shorts right on! My sister and I both bought these last year and we both loved them! They've been on repeat for two summers now!
These also come in lots of different colors.
So there you have it! I hope this helps you narrow down your shorts search at least a little bit this summer!
Want more style posts? Check out one of these: