Need some new comfy shorts for summer? We've got you covered! Today we're showcasing 6 different pairs of shorts on 2 different body types to help you find your new favorite pair of shorts!
Oh summer. You bring with you so many amazing things – longer days, warm weather, fresh flowers, and hours spent outside.
You also bring with the necessity to go shorts shopping, one of my least favorite things. It can be hard to find comfy shorts, ones that cover your whole backside but not making you look like a grandma!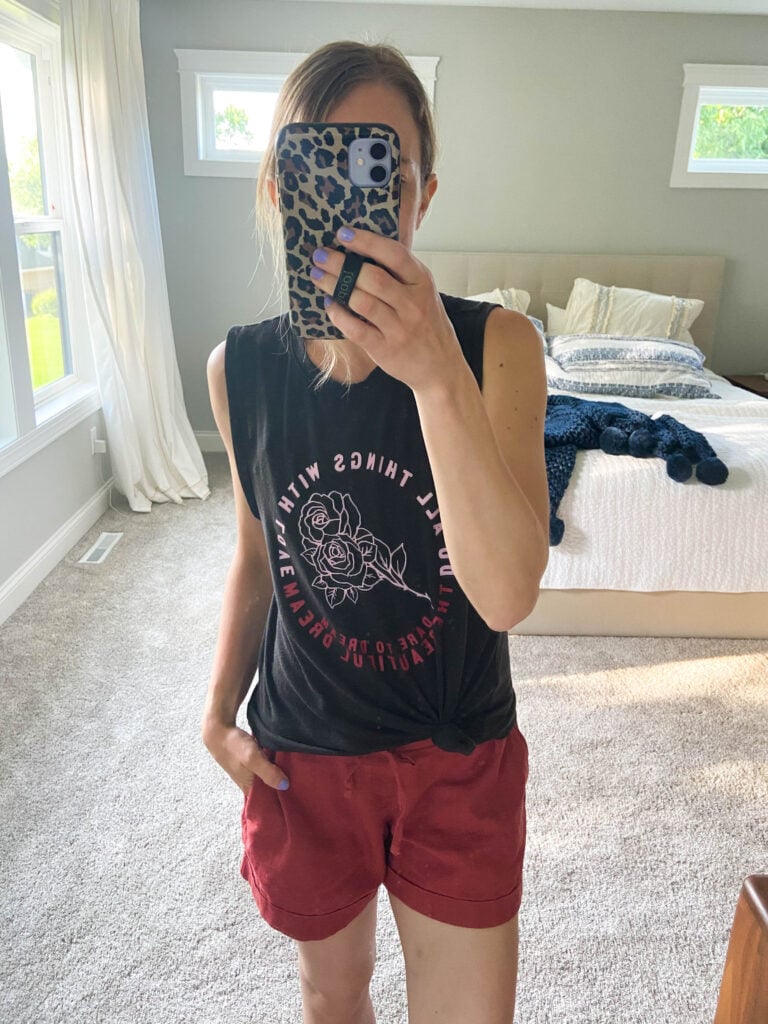 Today I'm bringing you another try on with my sister! I love doing try ons with her because our body shapes are very different. This way you're able to really see how things look on multiple body types to have a better idea if they'll work for you!
Below we have 6 different comfy shorts for summeroptions. If you like this try on, let us know and we can expand it to other options (denim, dresses, etc!).
We both kept the same 4 pairs and returned 2 of them. It's noted below which ones we kept and which ones we didn't. We like to say if we both like something there's a VERY good chance that all women will like it because we have very opposite taste in things!
6 Comfy Shorts for Summer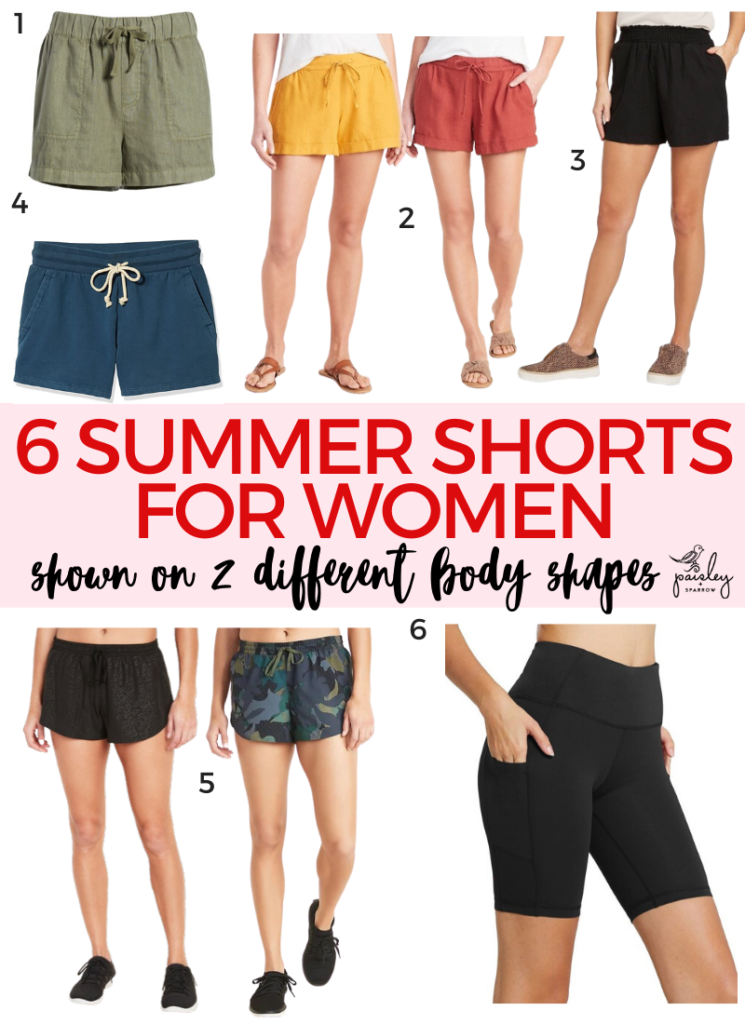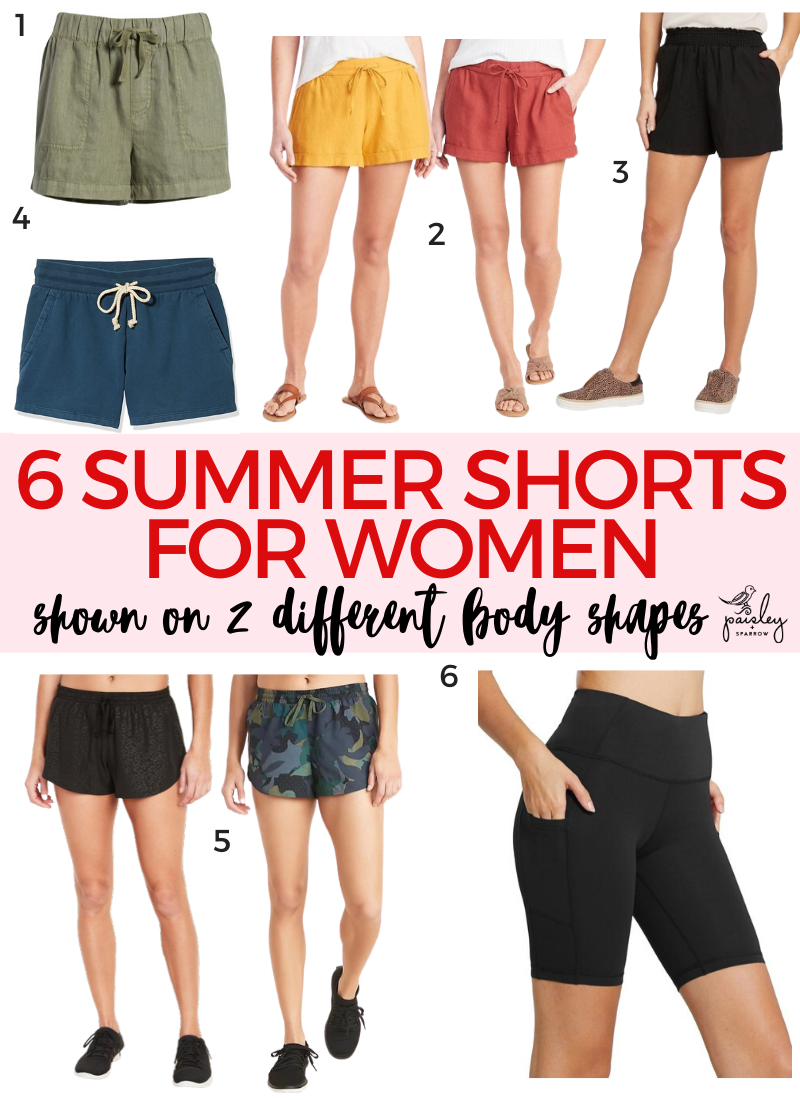 Please note: Paisley + Sparrow is a participant in the Amazon Services LLC Associates Program. This post may include affiliate links which means I may earn a small commission if you shop using the links below at no additional cost to you.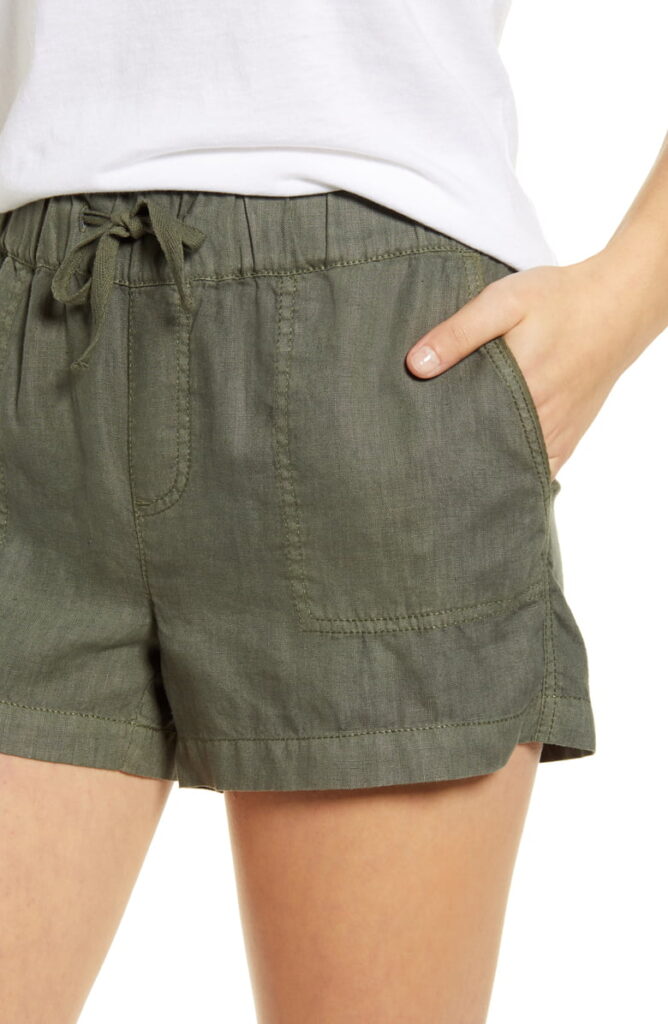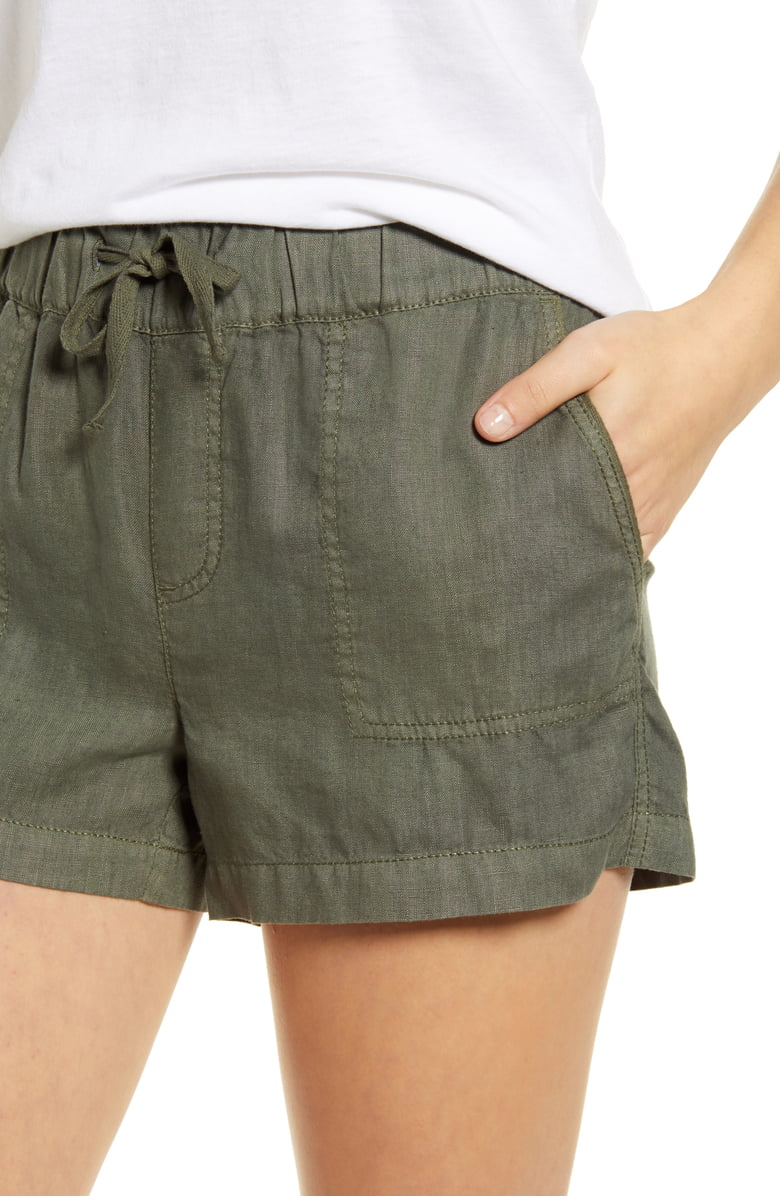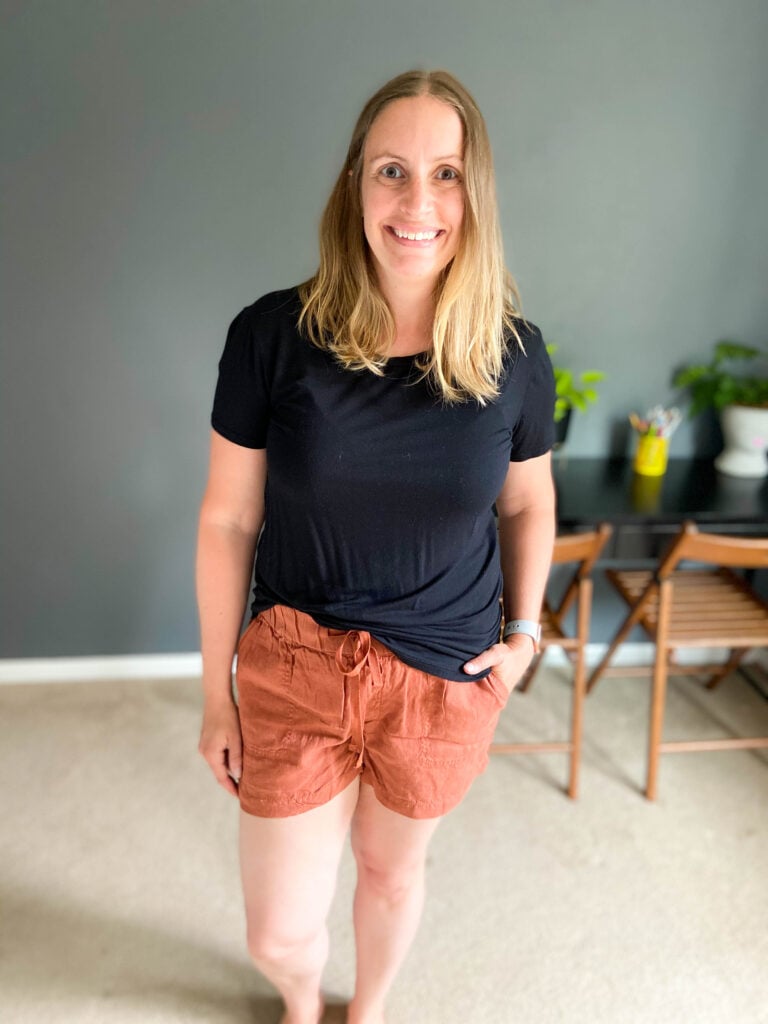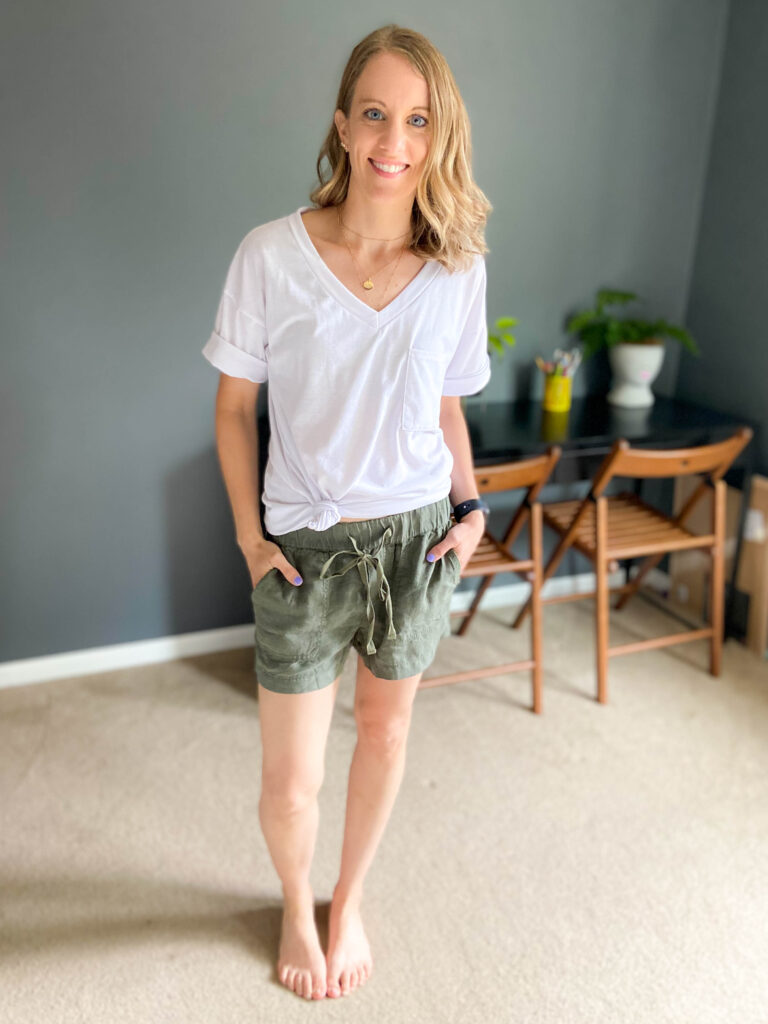 The drawstring-waist shorts you'll want to live in all season long feature a relaxed cut of cool and breathable linen in a drawerful of colors. These are a 3″ inseam.
Jen wears these in an extra small and Katie in a medium. Overall we really like these shorts. Very comfortable, not as soft as we thought they would be but they are nice.
We loved the pocket and the overall fit was really good! We opted to not keep these since the Old Navy shorts were very similar at a much lower price point.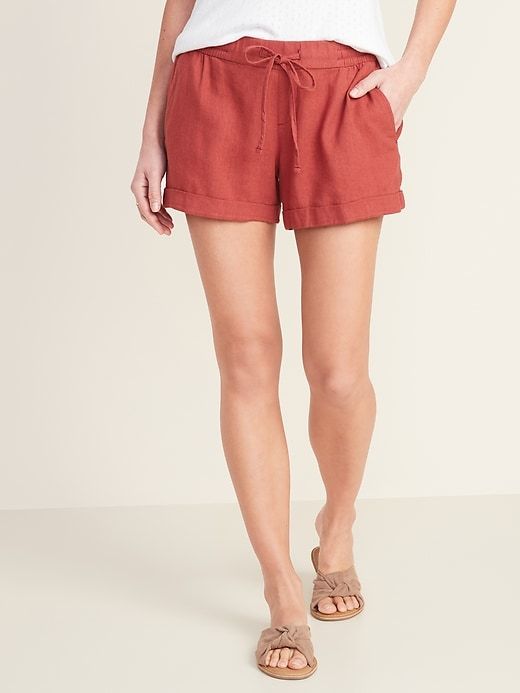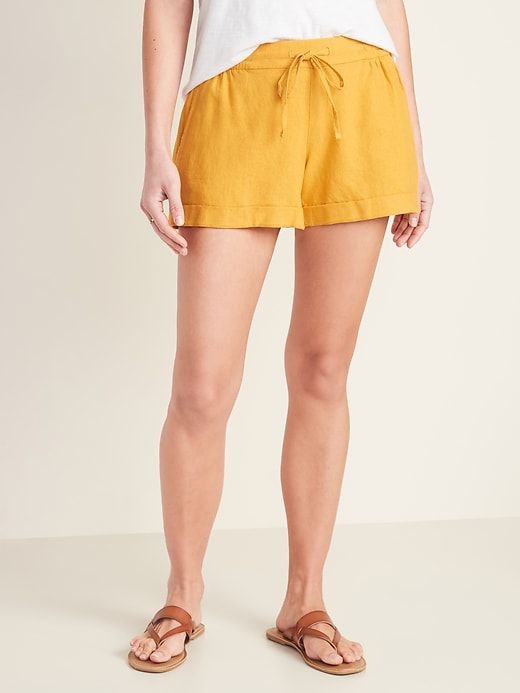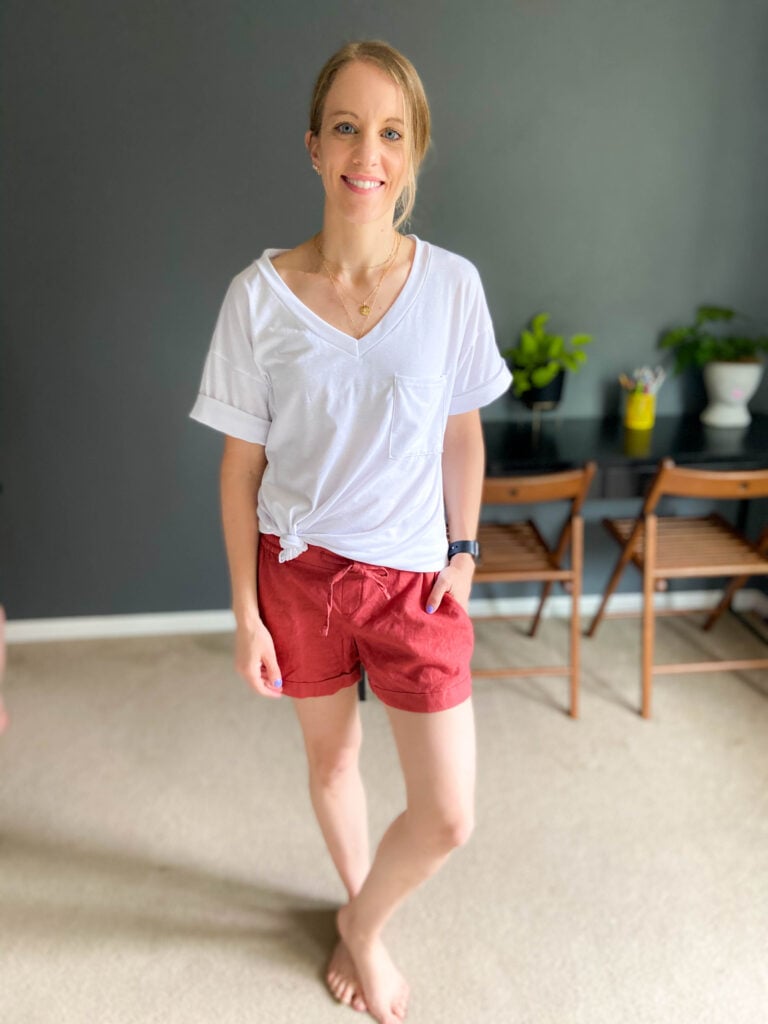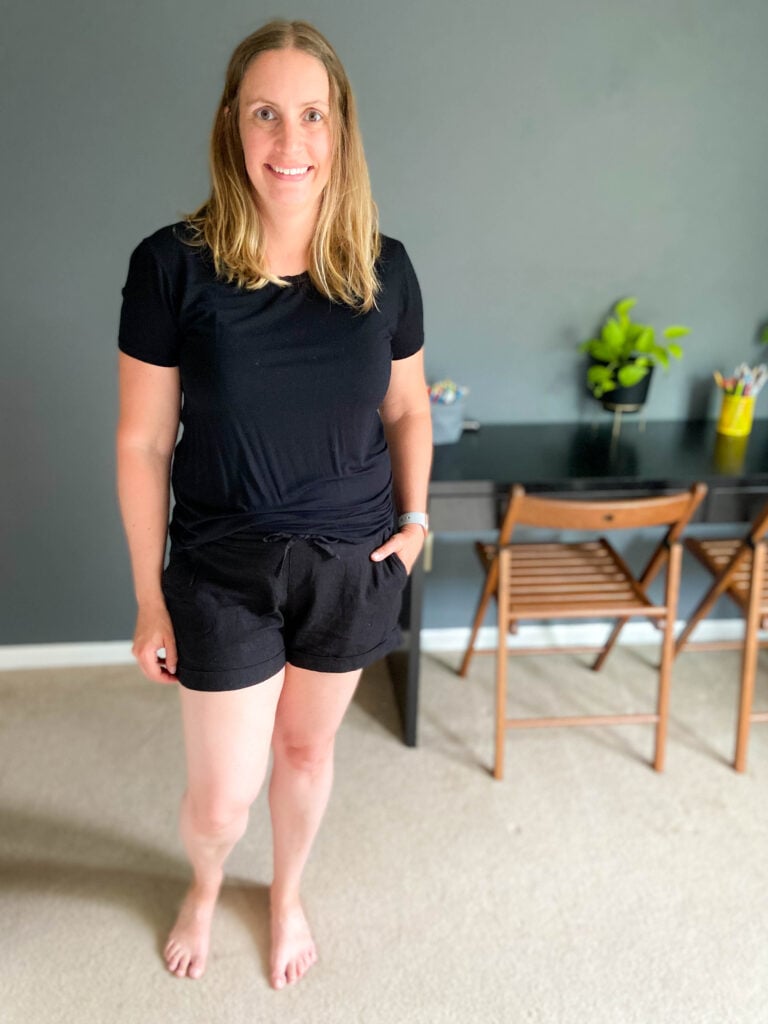 These Mid-Rise Linen-Blend Shorts for Women have a 4-inch inseam. These are more or less a dupe of the Nordstrom Caslon brand. These have a shorter rise, so if you like a high rise short be sure to size up. These have sewn cuff and more functional pockets and overall a slimmer fit than the Nordstrom linen shorts.
Jen wears an extra small, Katie is wearing a small but would size up to a medium. We both kept these shorts however colors and sizing are running low! They've been restocking them but currently my rust color is not in stock.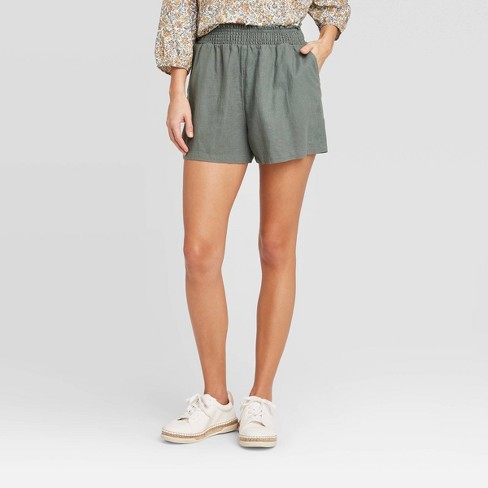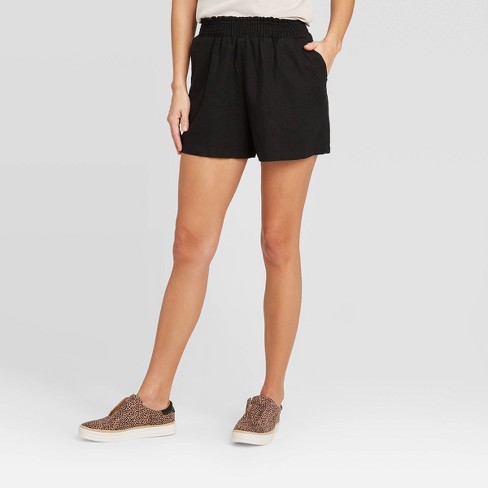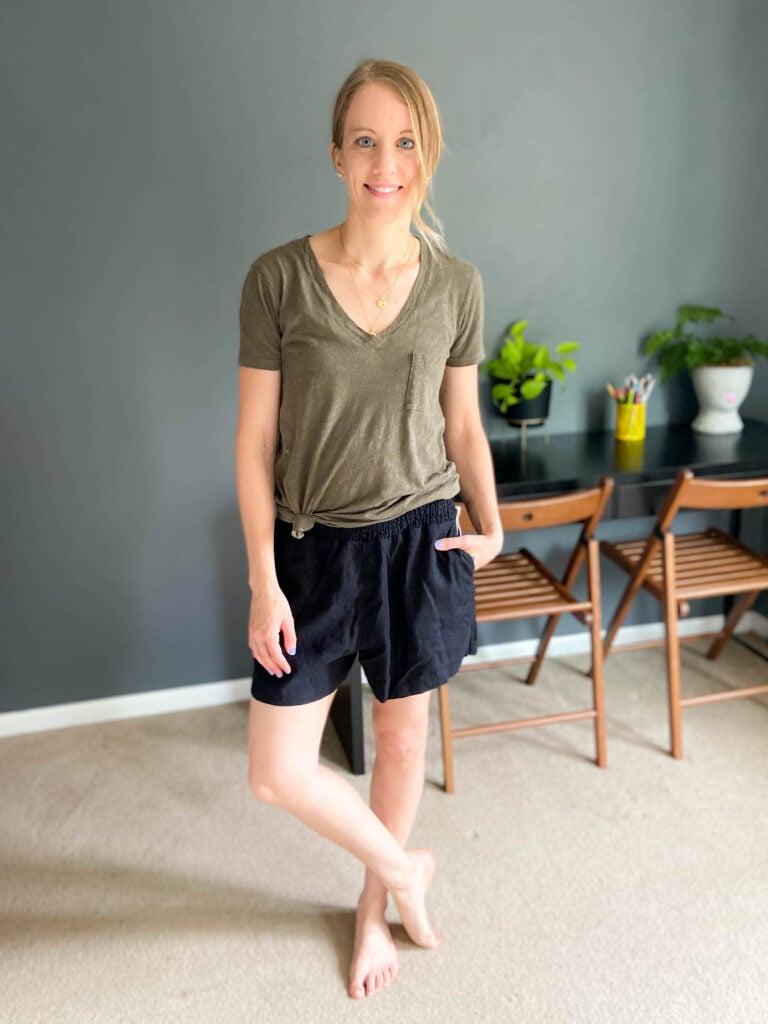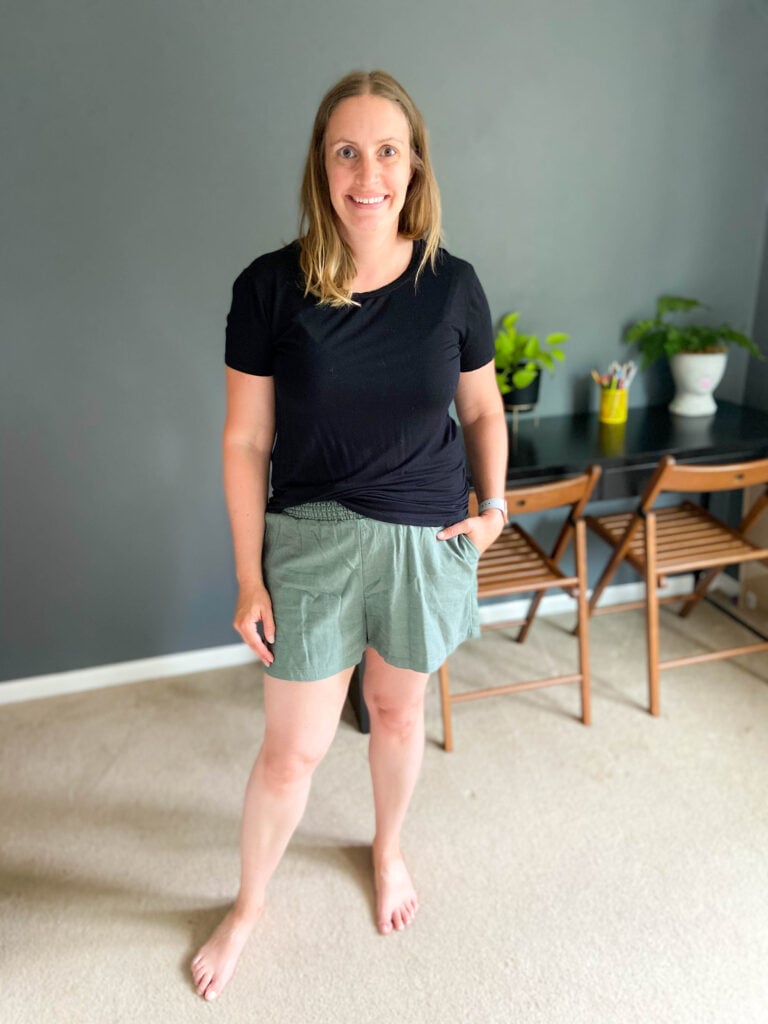 These shorts are super comfortable. They have a very long rise which makes these have a bit of a skirt feeling to them. These would be great to wear at the pool over your swimsuit.
Definitely size down, Jen is wearing an extra small and Katie is wearing a small. We ended up not keeping these simply because the cut wasn't our favorite!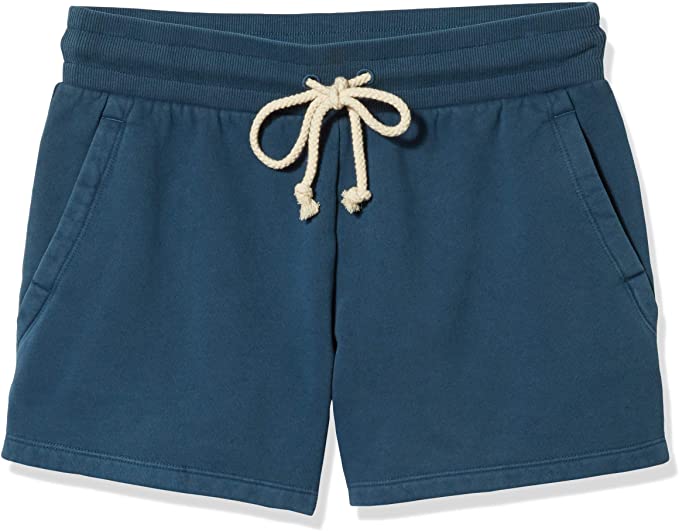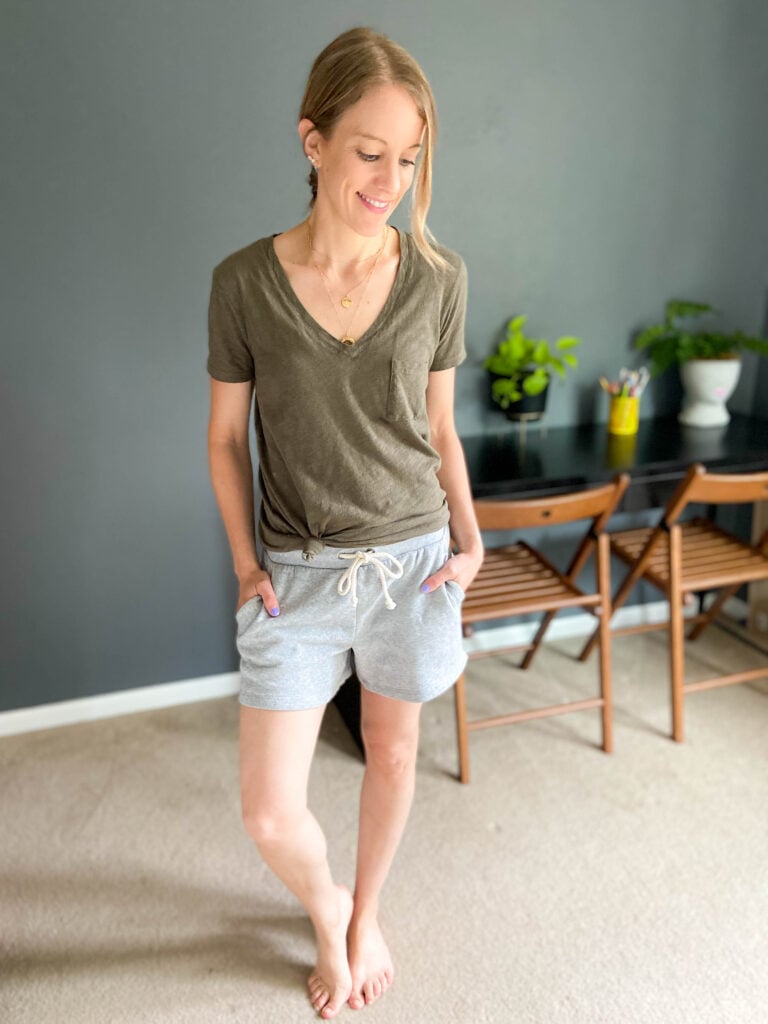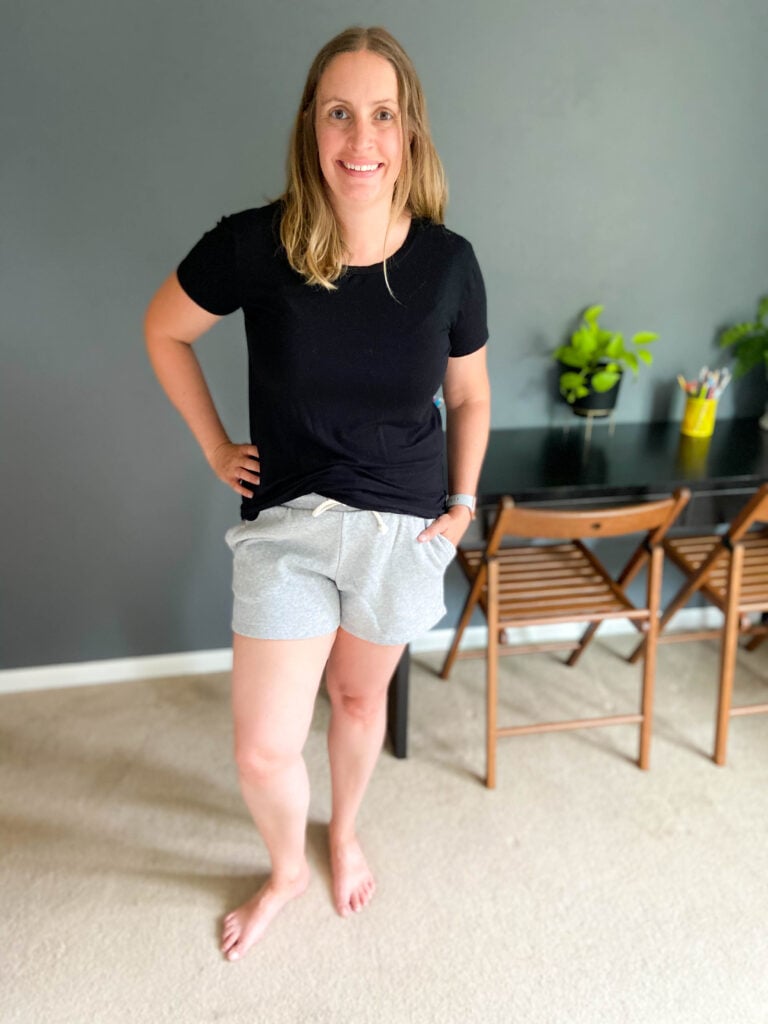 These are amazing! Super soft, super comfortable, you need these shorts! They come in a bunch of different colors. These are perfect for running around the lake, throwing on in the morning, or even wearing to the gym. Really, these are the perfect casual summer shorts that you want to wear all day long.
Jen is wearing an extra small, Katie is wearing a medium. Sizes often sell out on Amazon so be sure to check back often as they restock regularly.
Amazon Basics also makes an amazing jogger pant – check them out on this Amazon finds post!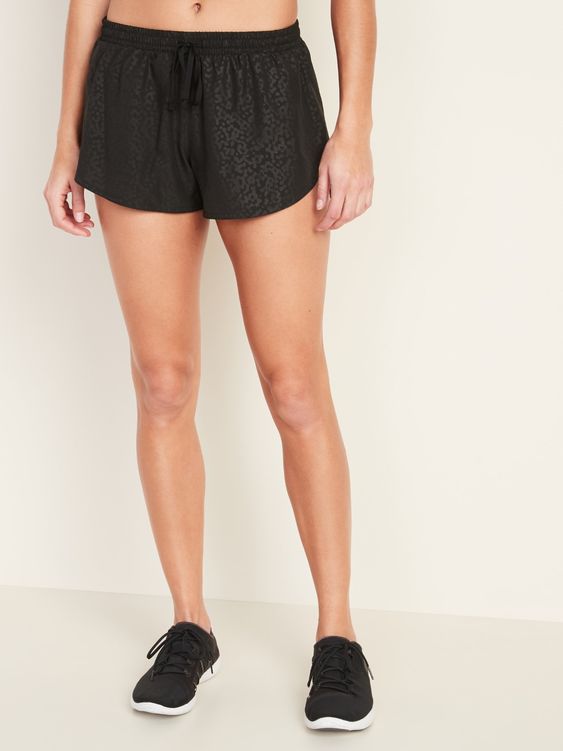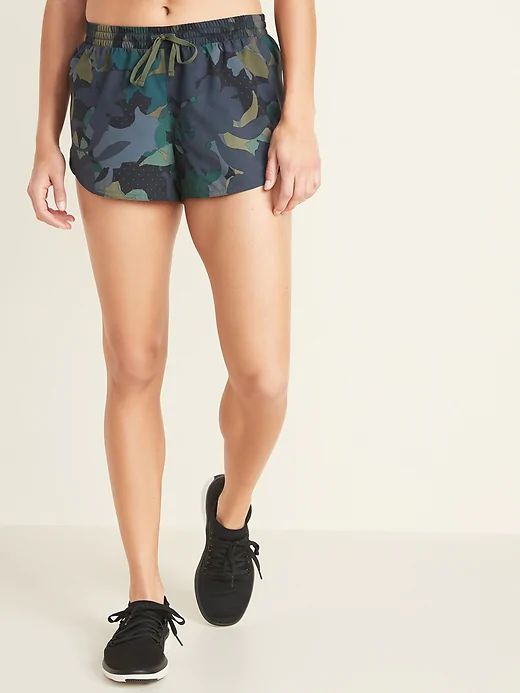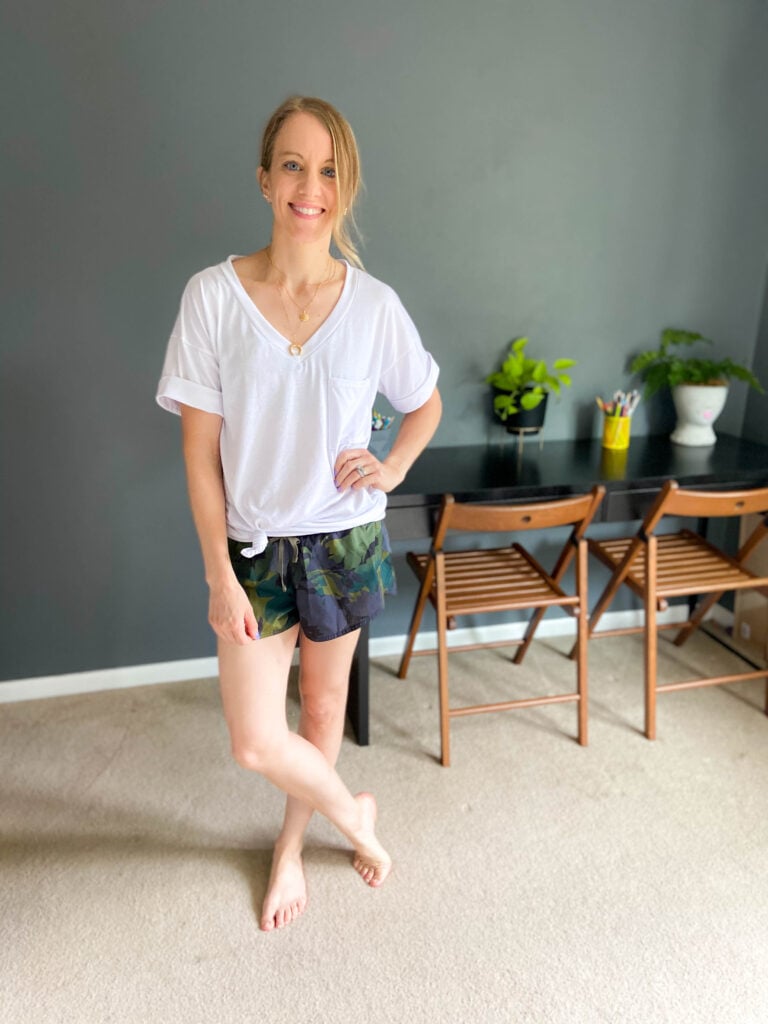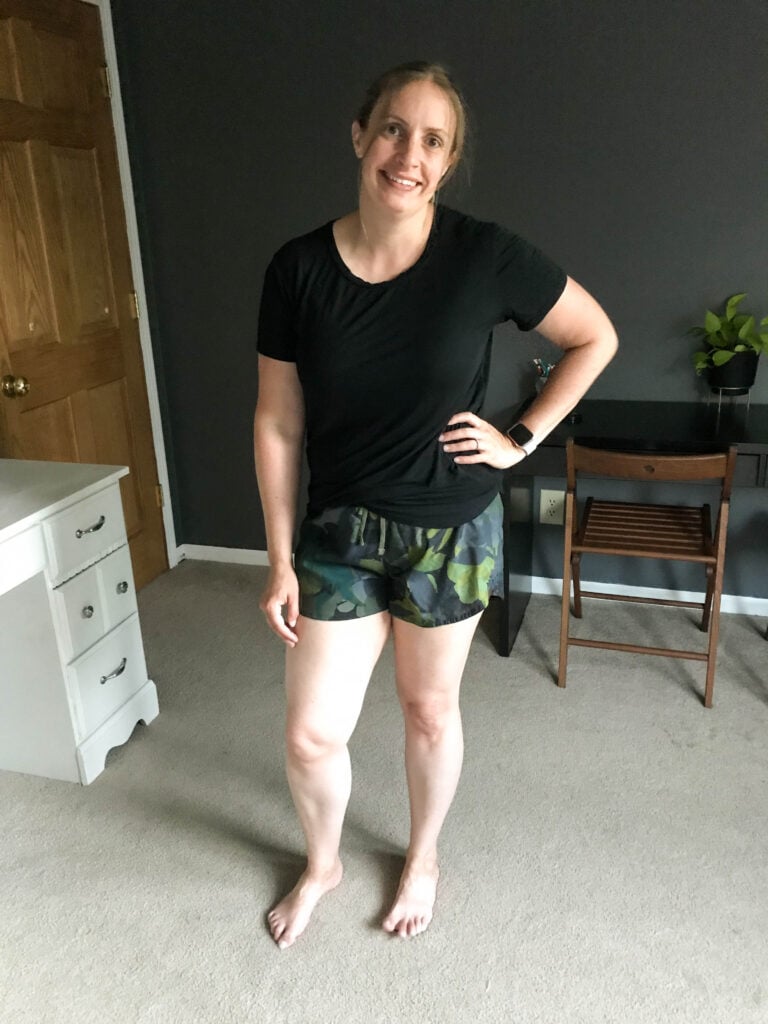 These are very comfortable athletic shorts from Old Navy! These come in a ton of different prints and are cute enough to wear to work out and out running errands. You can't beat the price – they range from $12-$20 depending upon the print.
Jen is wearing an extra small, Katie is wearing a medium. We both LOVED these and kept them (and are planning on buying more!).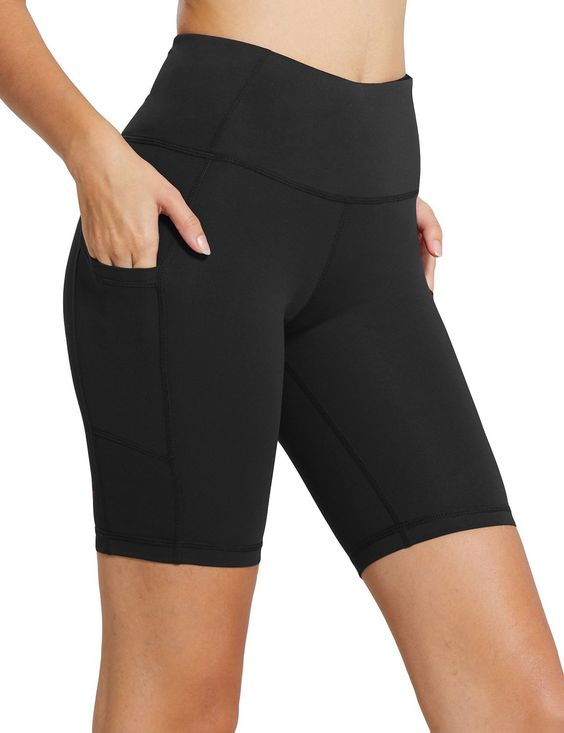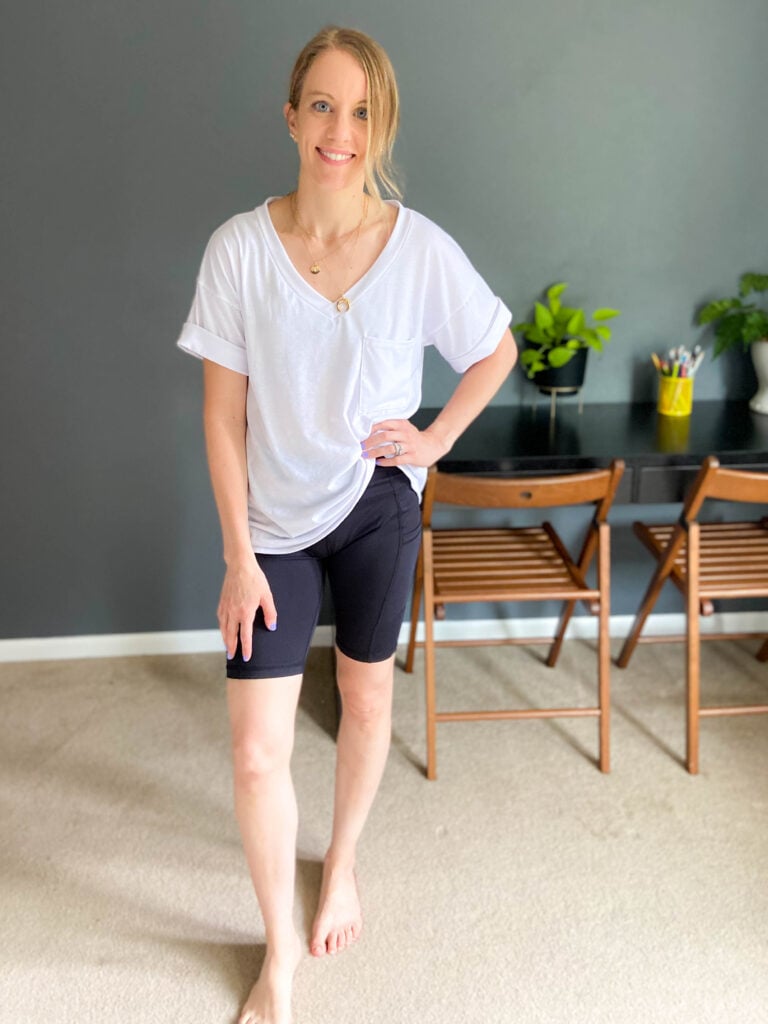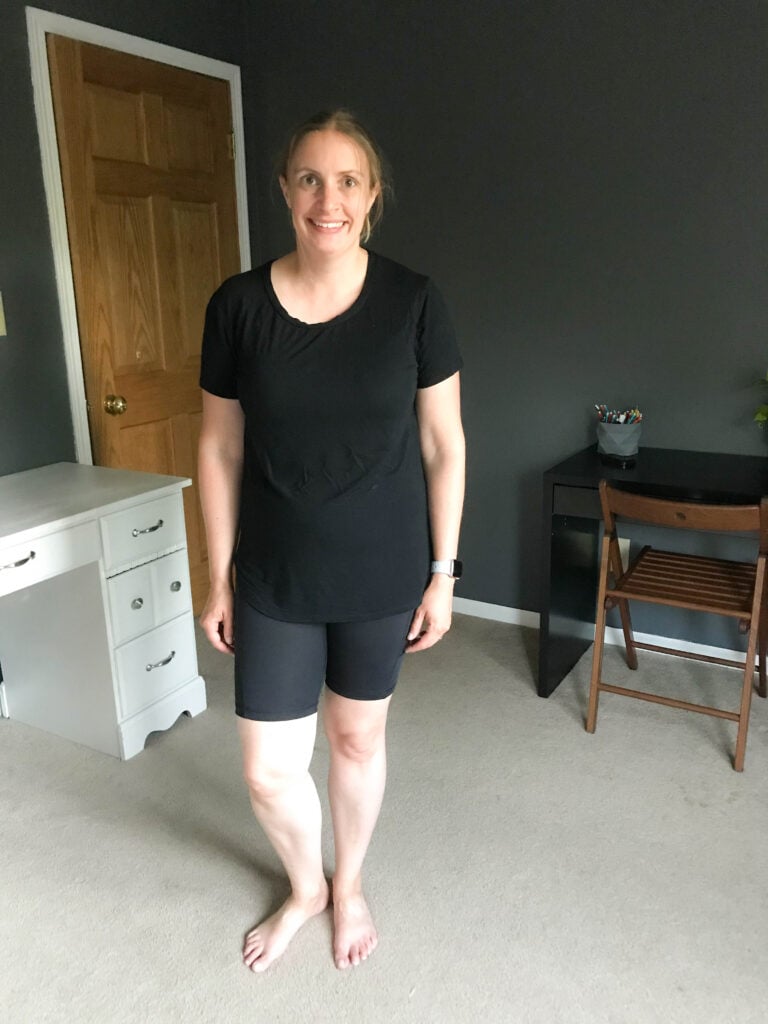 We had to check out the hype about the biker shorts and lets just say – WE GET IT NOW! These are really comfortable – basically like wearing your favorite leggings in a shorts form. These are high waisted and we are wearing them in an 8″ length.
Jen is wearing an extra small and Katie is wearing a medium. We both kept these and are likely picking up a few more pairs!
I hope this helps you find some comfy shorts for summer (without even needing to go to the store!). If you're looking for more posts like this, head on over to our graphic tee try on post for more.