Pregnant and looking for funny maternity shirts? As your belly gets bigger there's no hiding it. So why not liven things up and cause a laugh or two!
I'm sure you've been there. You're out at Target picking up a few things and a well meaning stranger comments on the size of your baby bump. Or asks when your due date is. Or worse, asks if you're currently in labor (been there!).
Why not liven up the situation a bit and make things a bit more fun! There's nothing more fun than wearing silly pregnancy shirts.
Today I've rounded up 9 funny pregnancy shirts to wear while you're pregnant!
13 Funny Pregnancy Shirts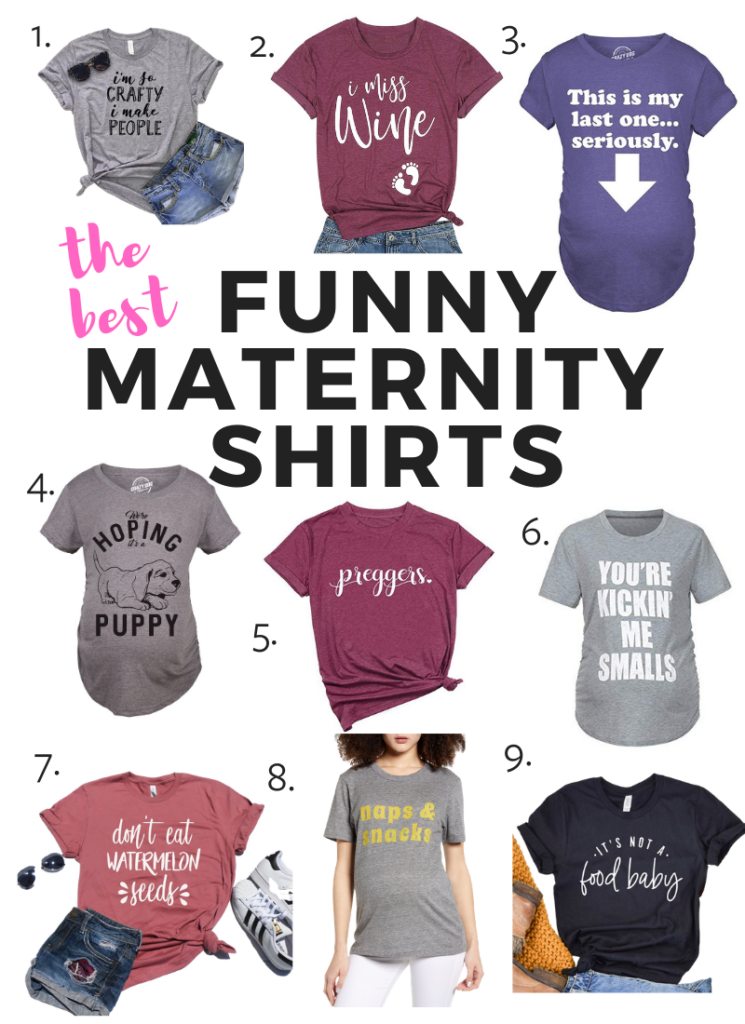 Please note: Paisley + Sparrow is a participant in the Amazon Services LLC Associates Program. This post may include affiliate links which means I may earn a small commission if you shop using the links below at no additional cost to you. Thanks so much for supporting me and this blog!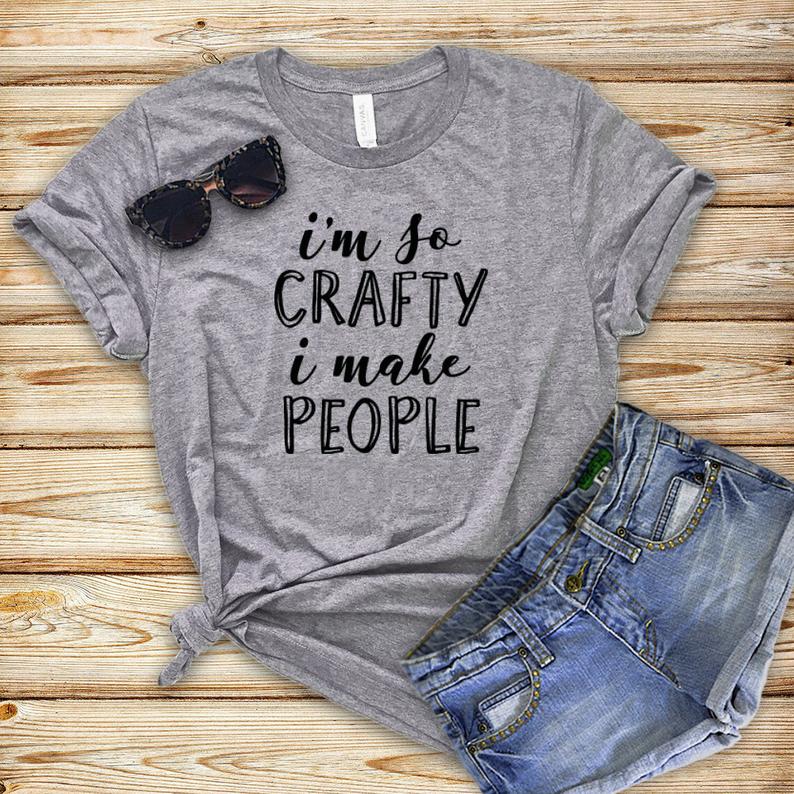 Funny shirts for whether you're a DIY queen or a Pinterest fail kinda girl! This "I'm so crafty…" funny shirt is will definitely cause a laugh or two!
This will be your go to shirt while crafting during pregnancy!
2. For the Wine Lover: I Miss Wine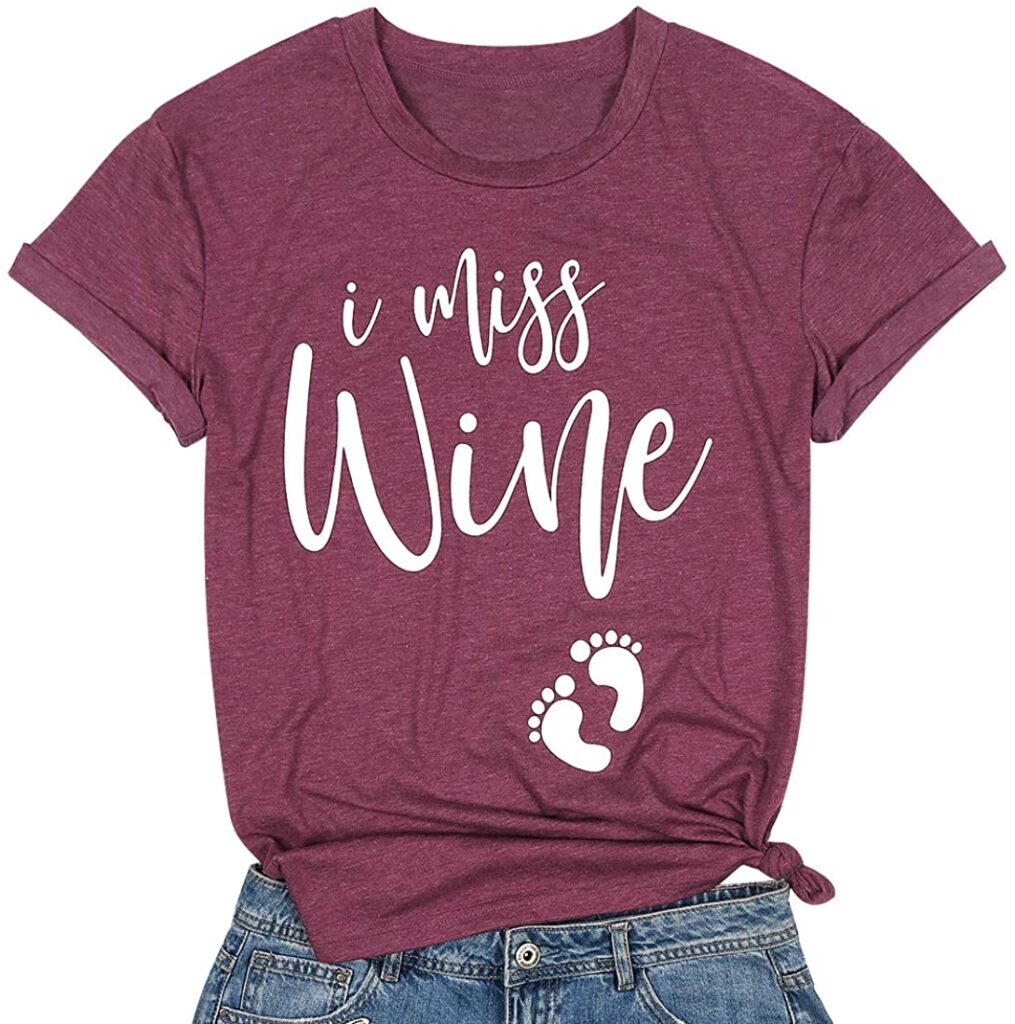 Pregnancy means one thing – no wine! Love wine? Missing it? This funny "I Miss Wine" shirt is perfect for a night with the girls! It comes in 2 colors.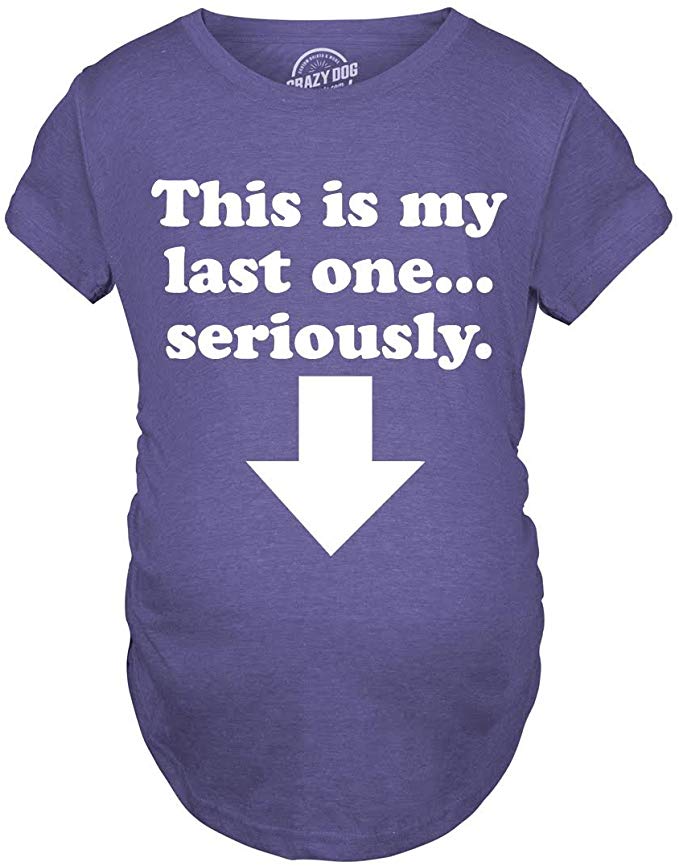 Do you have lots of kids? Constantly being asked if this is your last one for your entire pregnancy? This one should stop anyone from asking you questions!
I think this tee
is especially funny to wear while out and about with all of your kids. This shirt would also be perfect for a fun maternity photo shoot!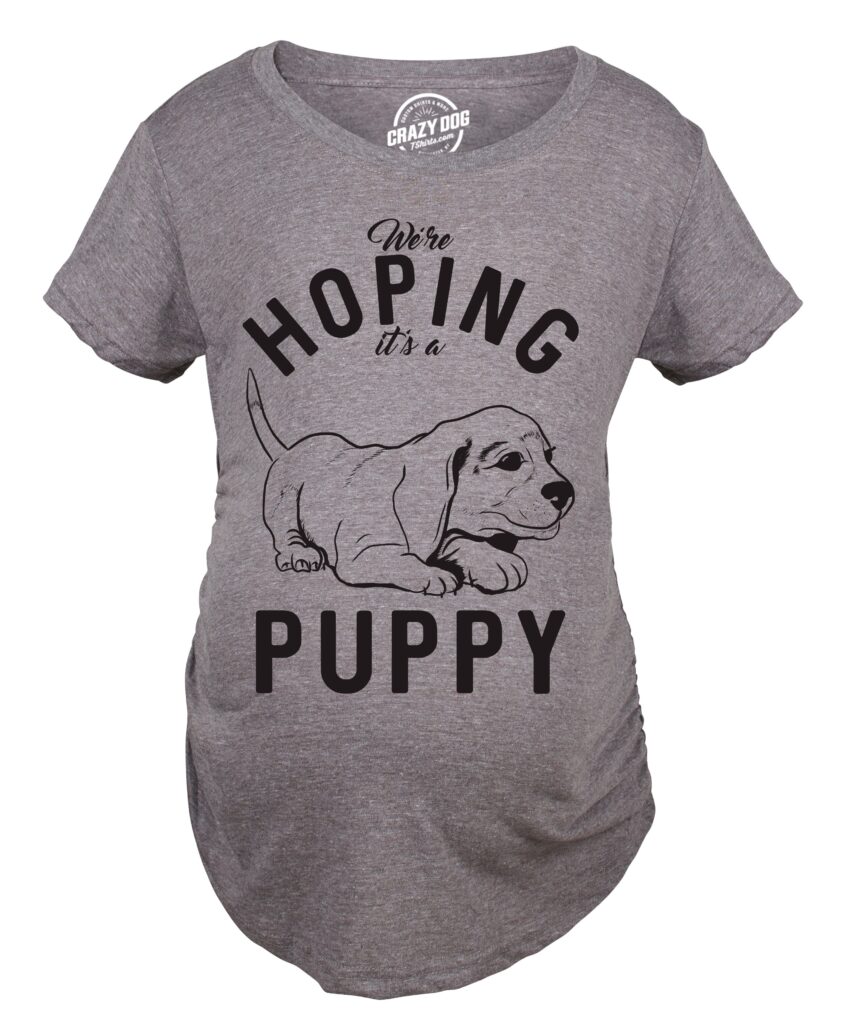 Ahh, the ever present question…."are you hoping for a boy or a girl?" This tee shirt hilariously answers that question!
This shirt also is a nod to those crazy pregnancy dreams of giving birth to funny things like puppies or butterflies!
5. For the Shirt Pregnancy Announcement: Preggers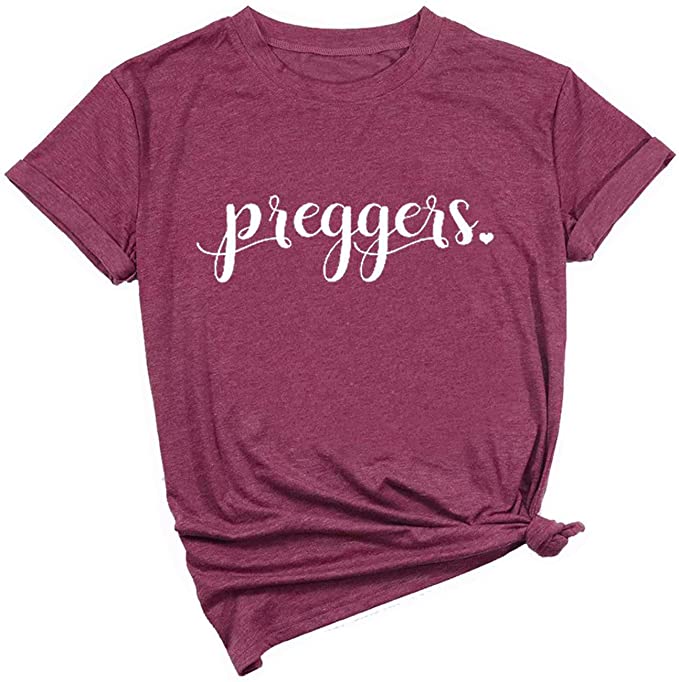 If you are the type of person who wants everyone to know you are having a baby this shirt is perfect for you.
I love this classic shirt especially for those earlier months when you are showing but it isn't overly obvious you are pregnant. This is a great option for a pregnancy announcement shirt!
*If you want other fun pregnancy announcement shirts and other ideas for grandparents, head here!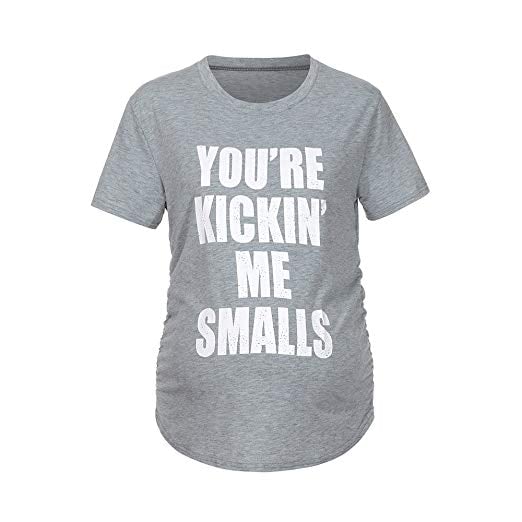 Is your baby constantly kicking you? This one makes me laugh and I would definitely wear this if I was pregnant again! I love the look of this simple gray shirt.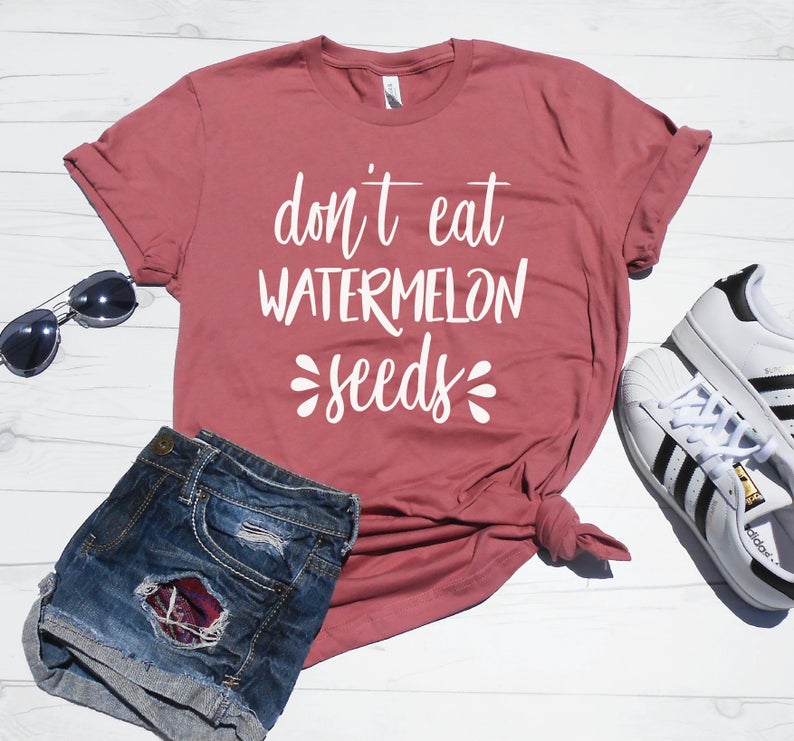 These funny shirts are perfect for the third trimester when you have a bigger bump going on! I love the color of this shirt and the whimsical look.
This would be a funny shirt to wear for a maternity photo shoot with watermelons!
*Don't forget to get my 3rd trimester pregnancy checklist here!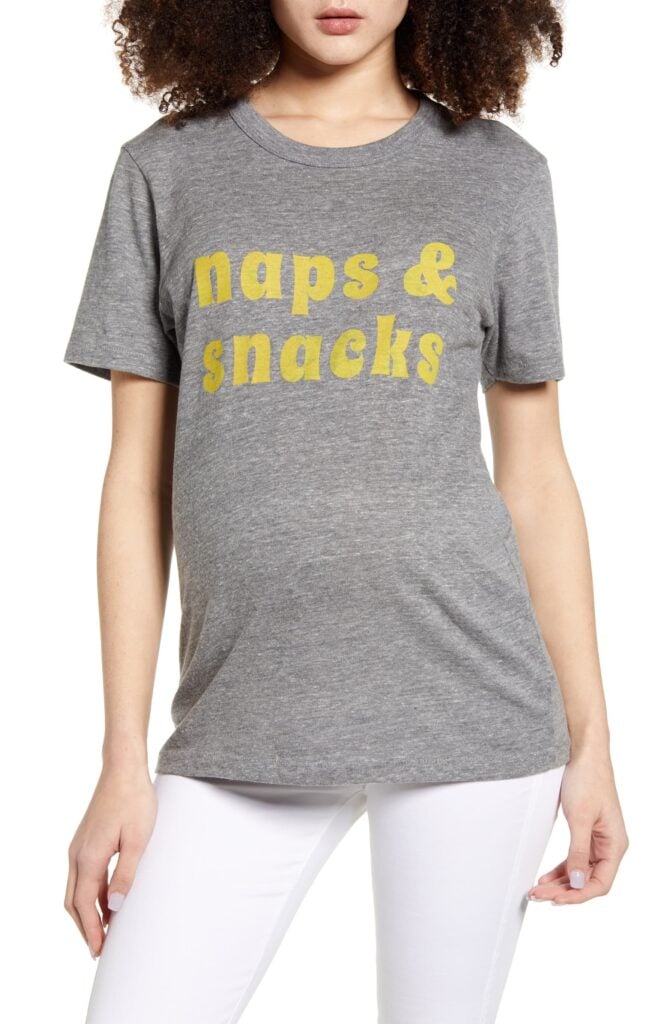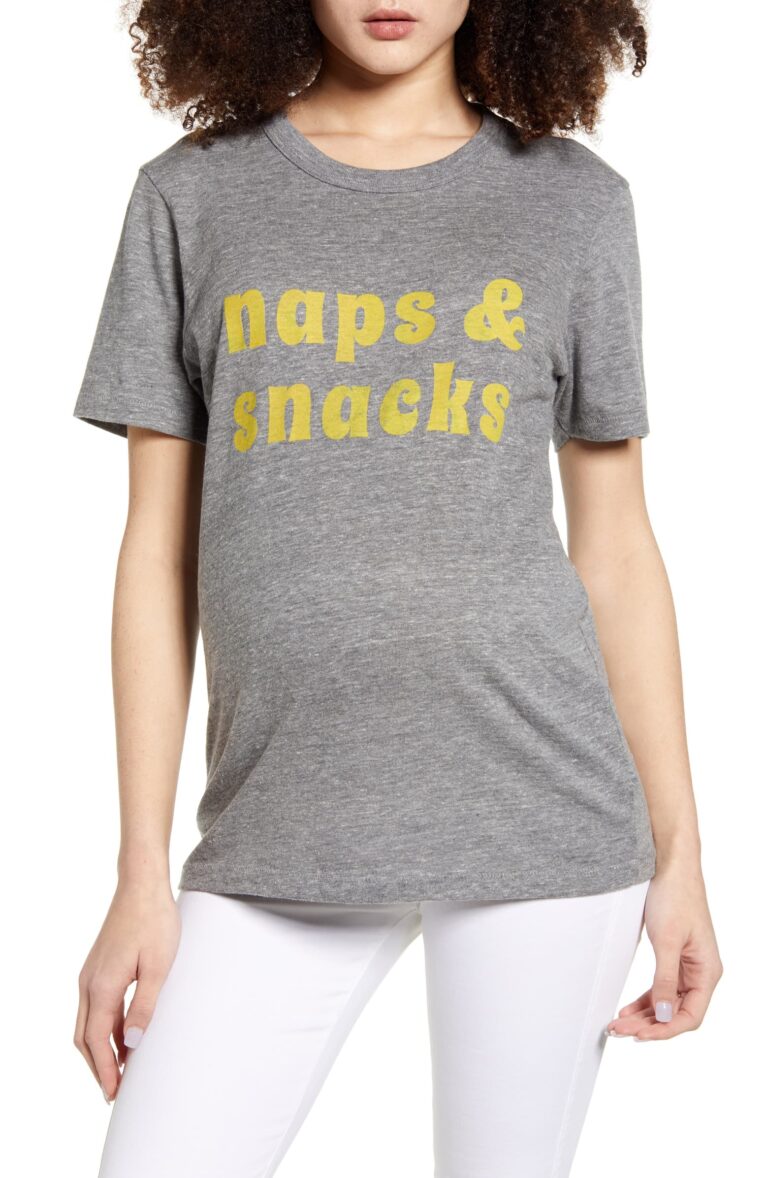 Who doesn't love naps and snacks? And especially during pregnancy! This is a funny shirt that would also be great to wear during those tiring newborn baby days.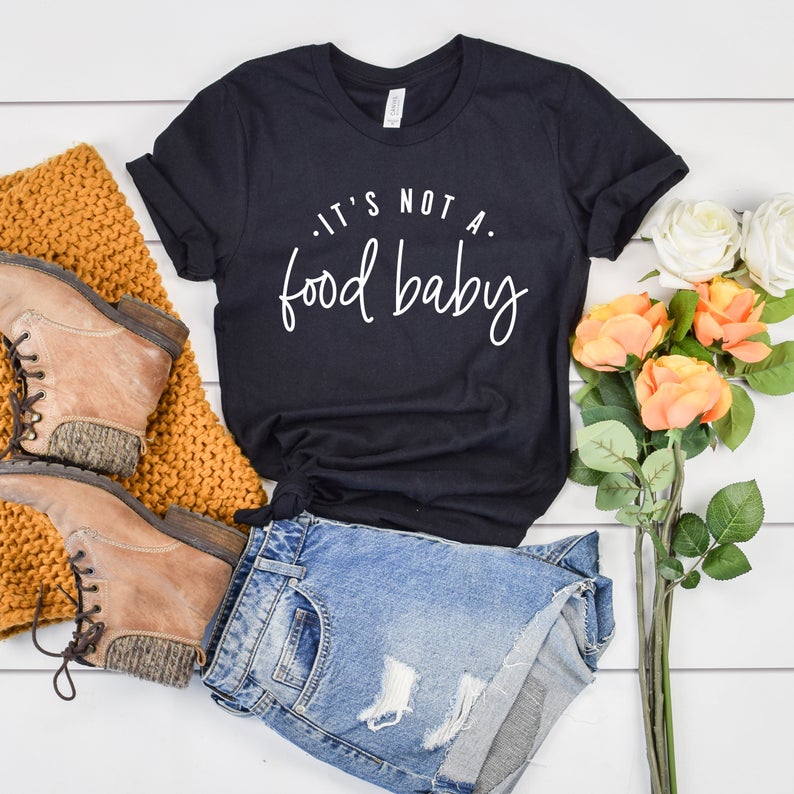 Black is one of my favorite colors for a graphic tee! This is another hilarious pregnancy shirt to wear for those earlier months when you are definitely pregnant but it isn't obvious to others.
This would be a great shirt to wear for a pregnancy announcement photo!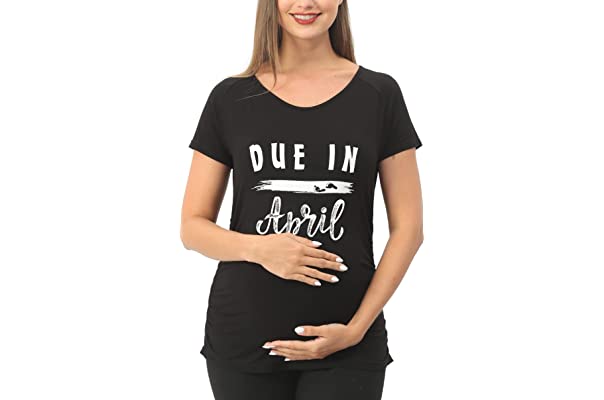 Tired of telling anyone and everyone you see when you're baby is due for your entire pregnancy? Been there! Let your shirt tell it for you!
These pregnancy shirts are ruched on the side and come in every month of the year.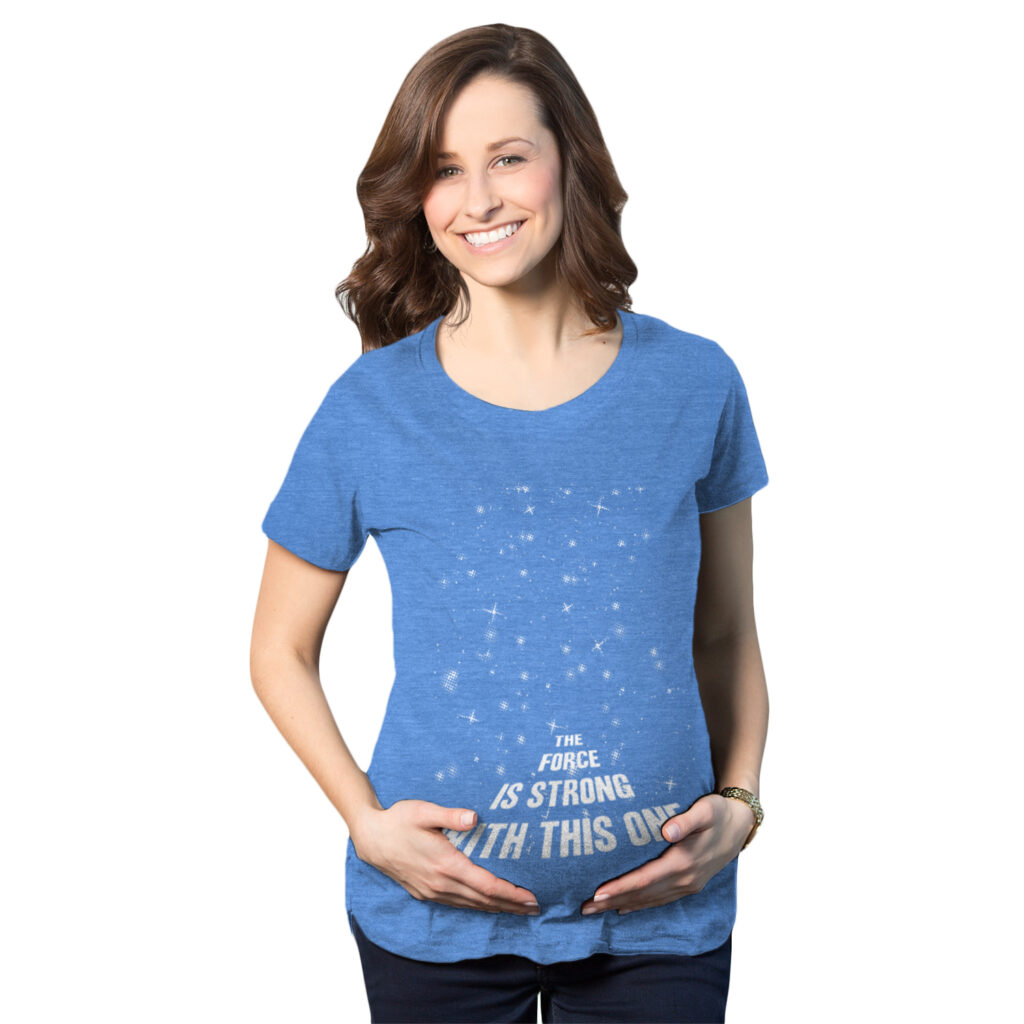 Let everyone you see throughout your pregnancy know that you love Star Wars (and your sweet baby!). These shirts come in four different colors, all with the same sentiments.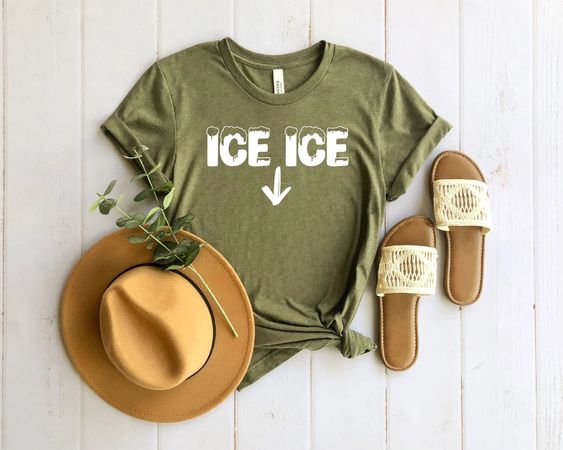 You can't look at this "ice ice…baby" shirt and not start singing the song! Have some fun and spread the gift of song during your pregnancy with these shirts!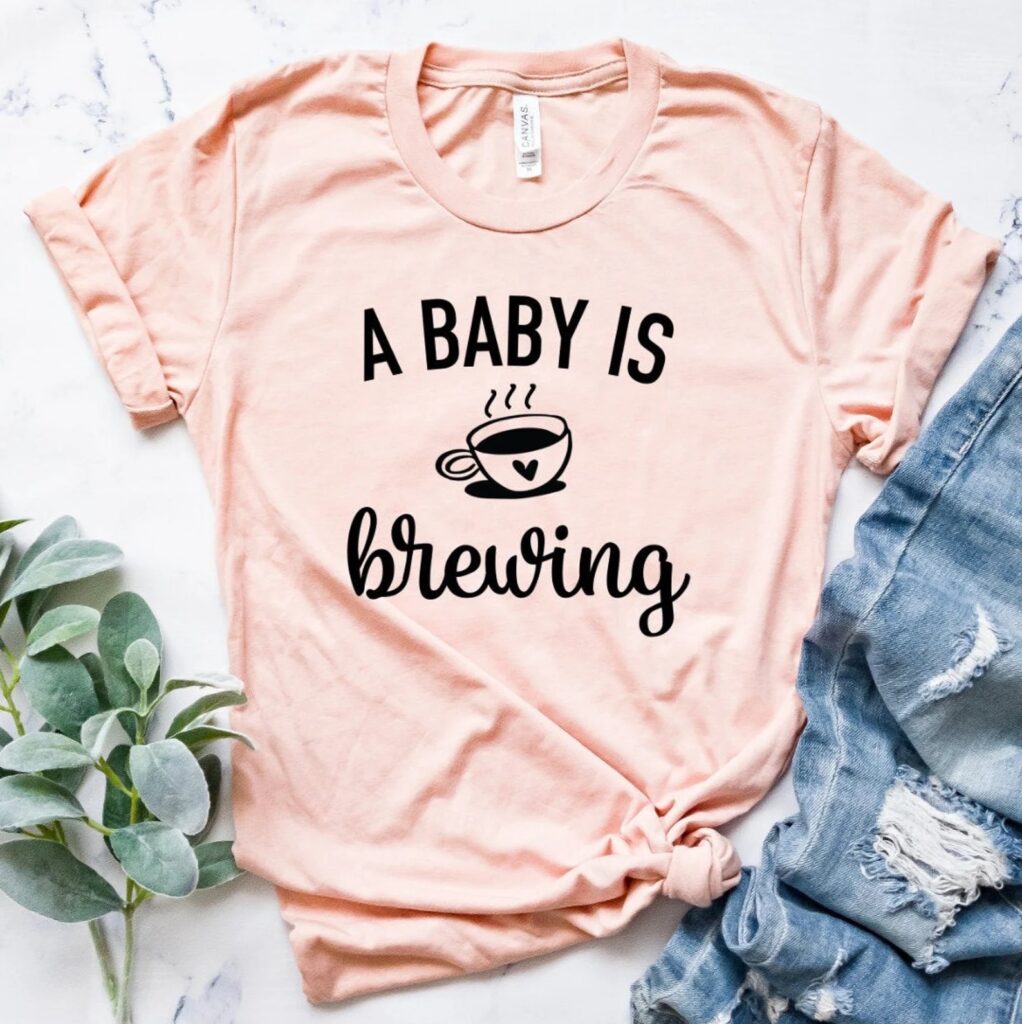 Known for always having a cup of coffee in your hand? This "A Baby is Brewing" shirt is perfect for you!
These shirts also make adorable pregnancy shirts especially if you're meeting friends for coffee! It will be a cute and easy way to announce you're having a baby!
I hope these funny pregnancy shirts made you laugh and hopefully when you wear one you'll be able to make other people laugh too! Pair them with your favorite maternity leggings for an easy yet perfect maternity look!
I also have a maternity style for summer post for some great ideas to dress the bump during warm summer months and a 2nd trimester style post!
And be sure to head over to see some of my favorite mama shirts for after your baby arrives!