Looking for a cute mama shirt? Look no further! I've rounded up 9 of the best mama shirts on Etsy and Amazon! Etsy is just busting at the seams with cute graphic tees and I love supporting all of the small businesses I find on there.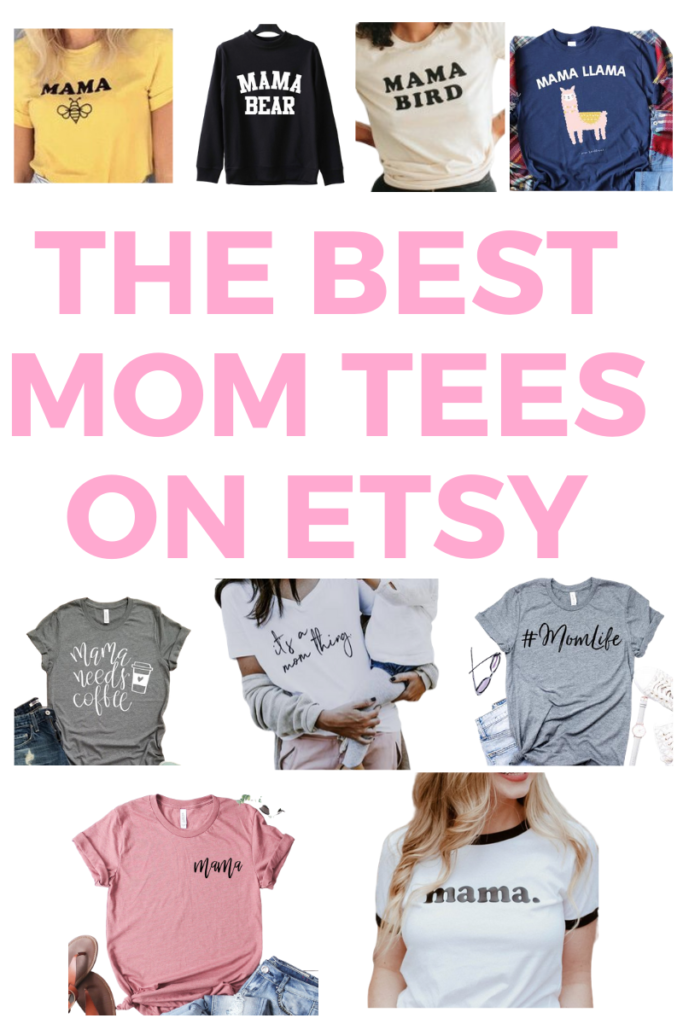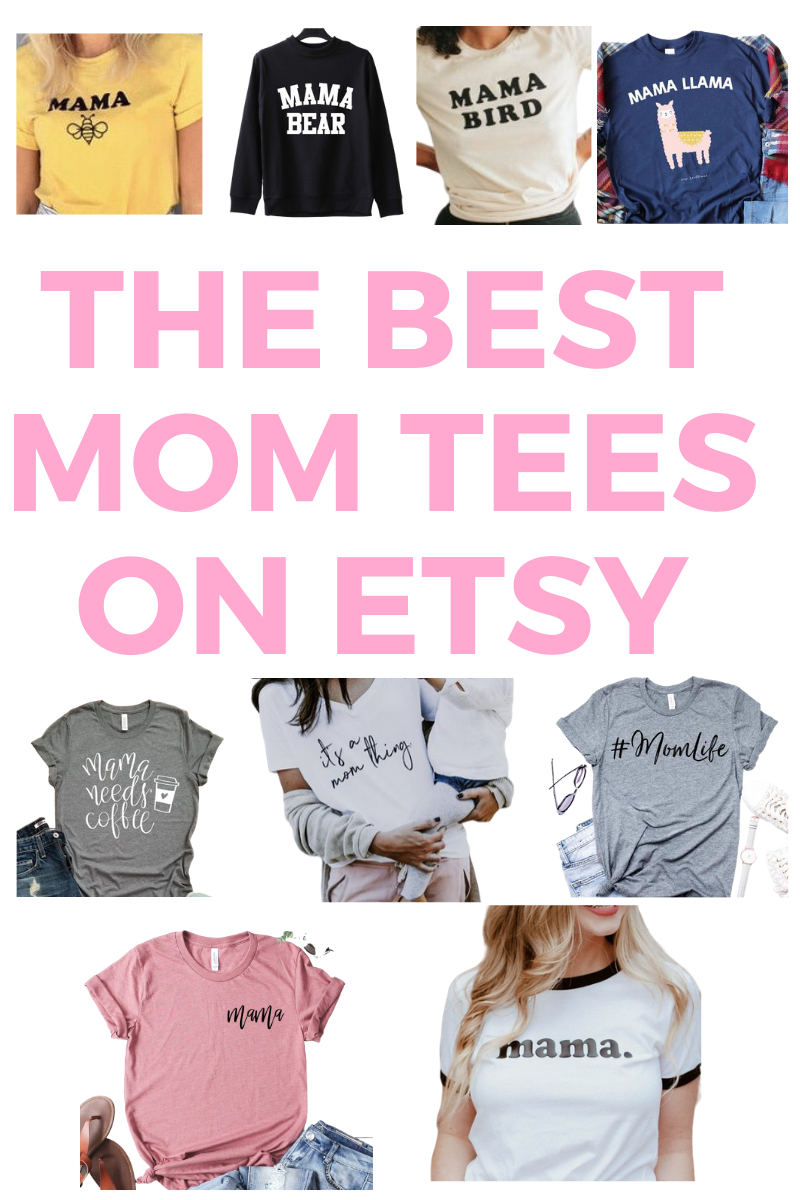 When I got pregnant with Roy I started noticing all the mom shirts out there. I couldn't wait until he was born so I could start rockin' my own mama shirt! Now my closet is full of quite a few mom tees and sweatshirts and I love every single one.
Because there are so many mom/mama/mother tees out there and because I know it's sometimes it's hard to narrow it down to the cutest ones, I decided to help!
I recently scoured Etsy for a new Mama shirt (see which one I got below!) and found so many cute ones! If you've been in the market for a new mama shirt and don't know where to begin, let me help!
I found ones for you animal lovers, the vintage fans and all my classic moms. Check them all out and let me know which one's your favorite!
The Best Mama Shirts on Etsy
*this post may contain affiliate links which means I may earn a small commission on something you purchase at no additional cost to you. Thank you for helping me support my family through Paisley + Sparrow!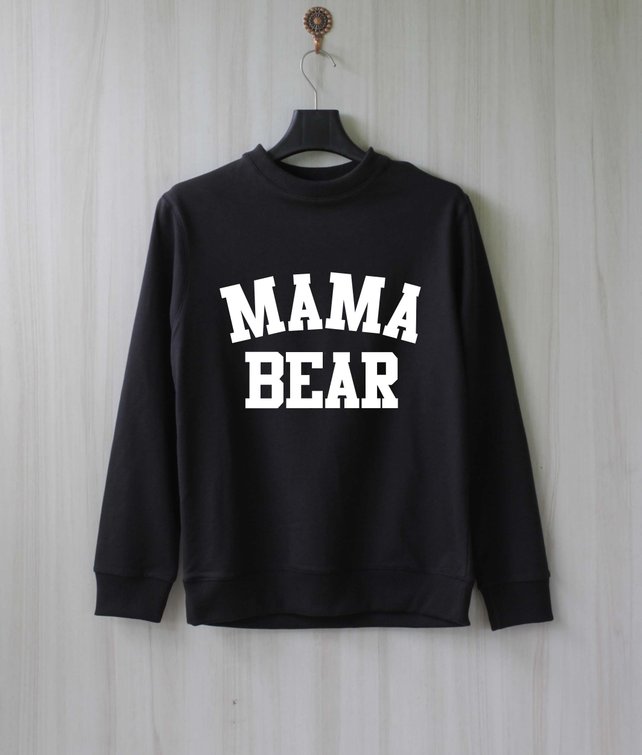 from SaBuy
I've always loved the "Mama Bear" tops and 2 years into being a Mama I finally got one! I bought this one in black and white (it's available in multiple colors) and love it! It's a pretty heavy duty long sleeve – not quite a sweatshirt but more substantial than a regular long sleeve.
Shipping took a couple weeks but it was totally worth it! It washes really well and is true to size. I highly recommend it!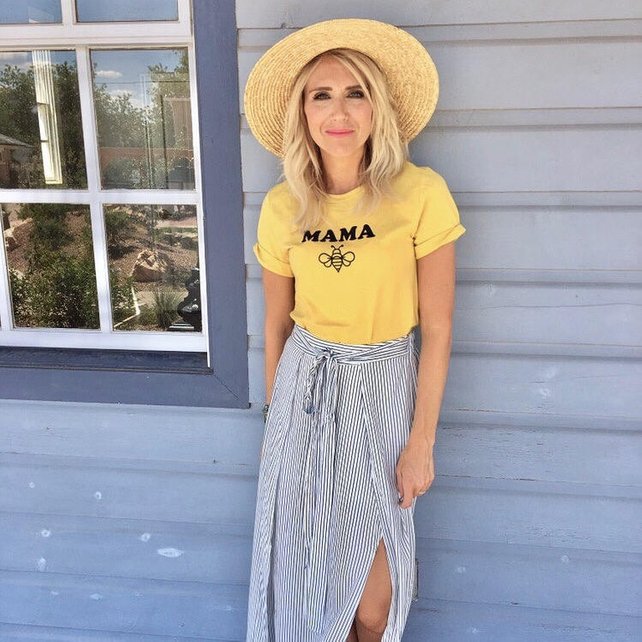 Real talk here, bees make me a little nervous. However, I want this adorable mama bee shirt!! I love the beautiful yellow color and the adorable little bee. It's also available in multiple colors.
We have lots of "bee advocates" in our neighborhood and many people who have wildflowers growing all over their yards for the bees! They would love this one.
If you're a florist, gardener and/or bee lover – this one is for you!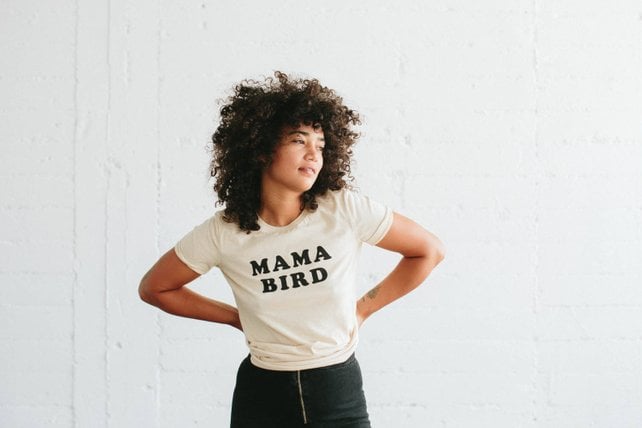 from the Bee & the Fox
You can't forget about the Bee and Fox mama bird tees!! I see these adorable tops all over Instagram, don't you? These are classics and one every mom needs. Bee and Fox has a ton of different mom tees.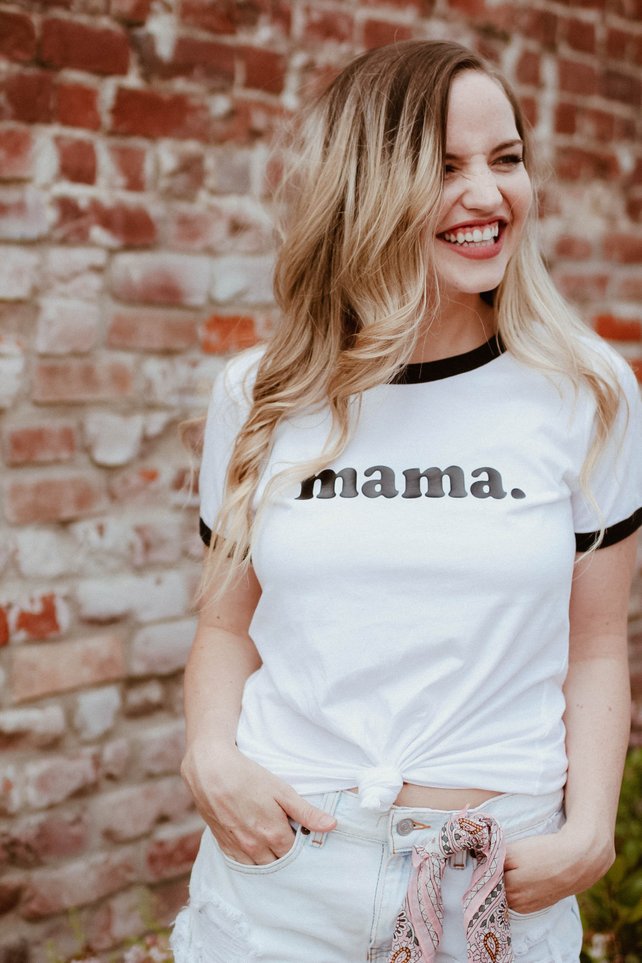 from KLSD
Hey retro moms, here's one for you! I love how the "mama." is short simple and to the point. The fun vintage look of this one is perfect for anyone who thrives on thrifting and garage sales. It's too bad these weren't actually made in the 70s! 😉
I especially love that KLSD was started in the garage of a mama's garage! They do tons of personalized tops, bags and more. Love this little shop!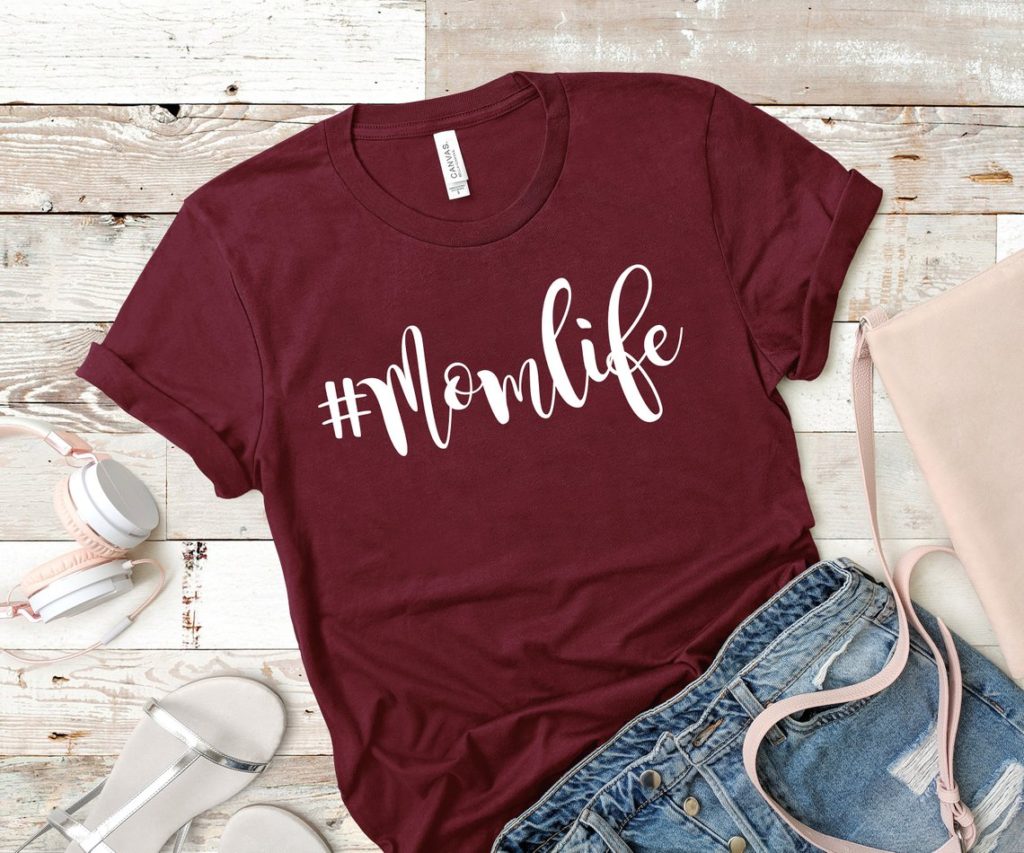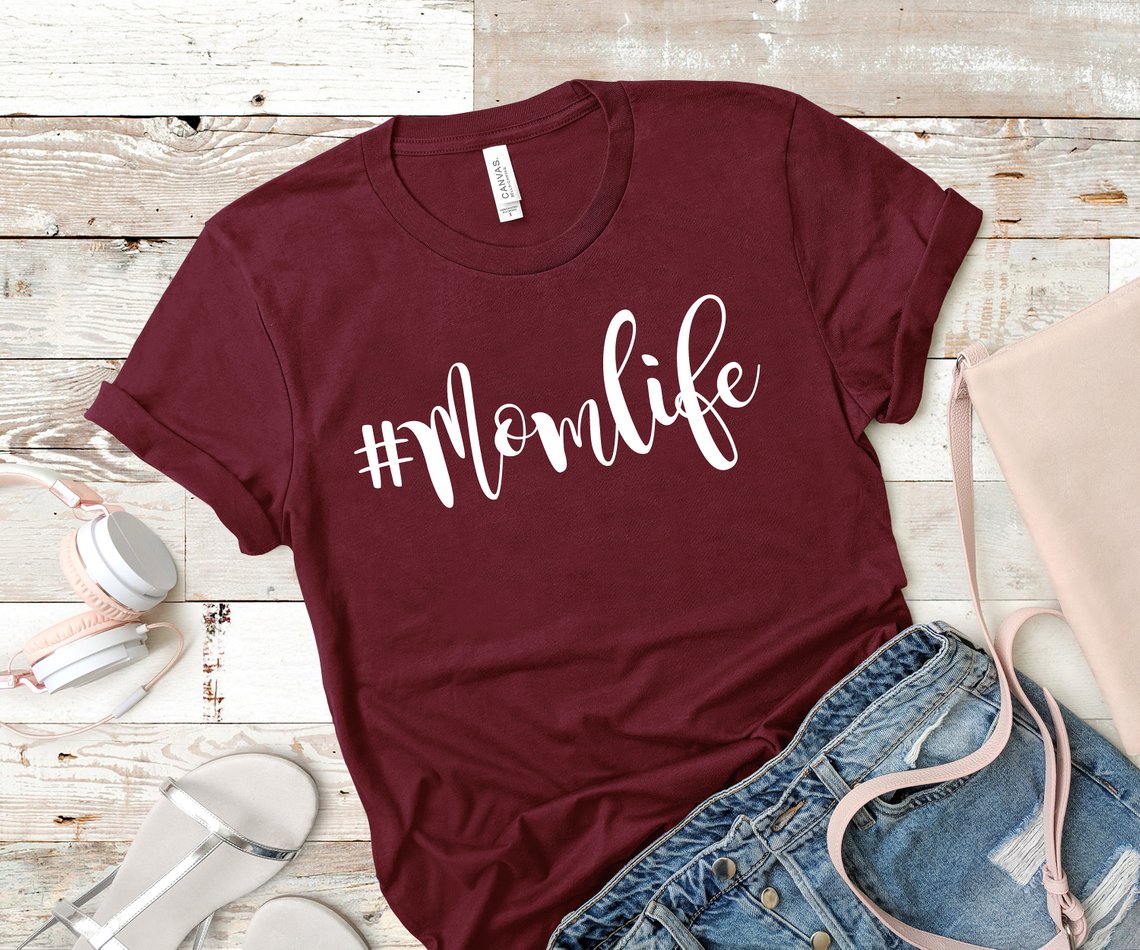 from Girlies Galore
"I was thrown up on today. #MomLife" "I spent 90% of my day in the bathroom trying to potty train my son. #MomLife" "If I hear 'mom' one more time today… #MomLife". Our lives are full of #MomLife moments, why not just wear it on a tee? 😉
All you mama bloggers out there, you know you need this one!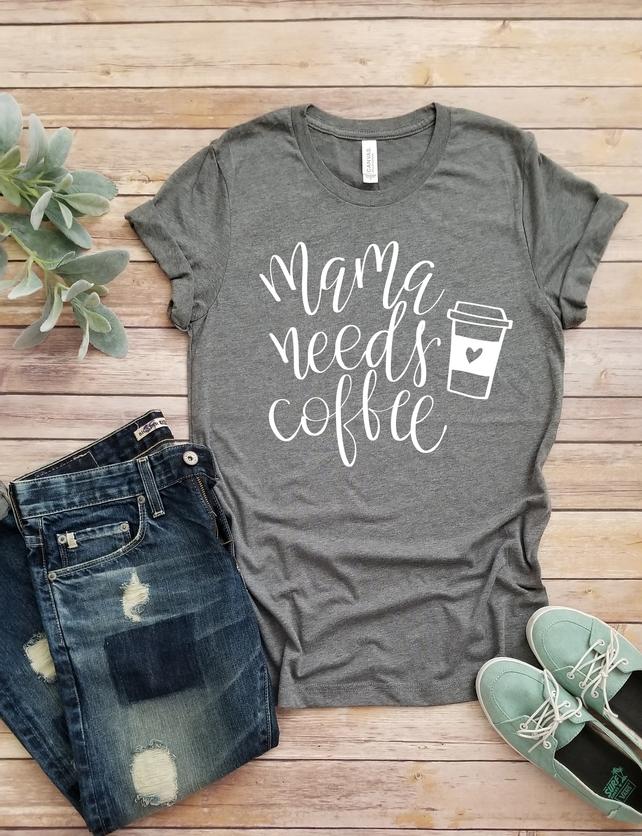 from ELBAboutique
I have a tee that says this and I get comments on it ALL the time. It's my favorite! I never trust a mom that doesn't drink coffee. 😉
It's a universal truth that as a mom you'll always be tired no matter how well your children sleep. Trust me on this. Also trust me that mama needs coffee. Bring her one and she'll love you forever. Or at least until the next morning!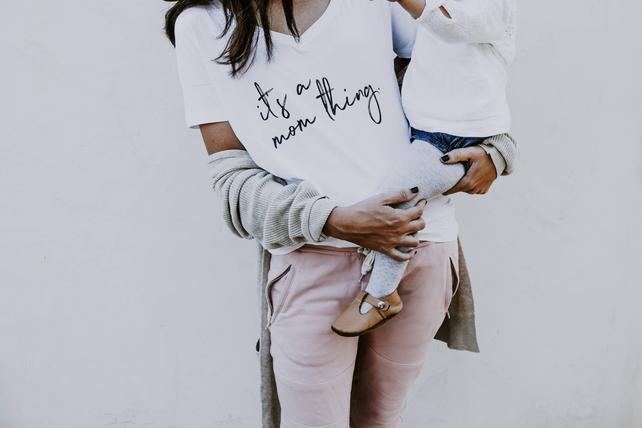 from To: Little Arrows
How often are you with your mom friends chatting about something that only moms understand? Even dads don't understand half of what goes into being a mom. Well, this tee is for those moments! Wear it out to your next brunch with your mom friends and laugh at how often it relates to your conversation!
To:Little Arrows is run by 2 mamas who desired to stay at home with their littles. They love celebrating the "best job out there"! One of my favorite parts is that they also donate 5% of their revenue to children's non-profits.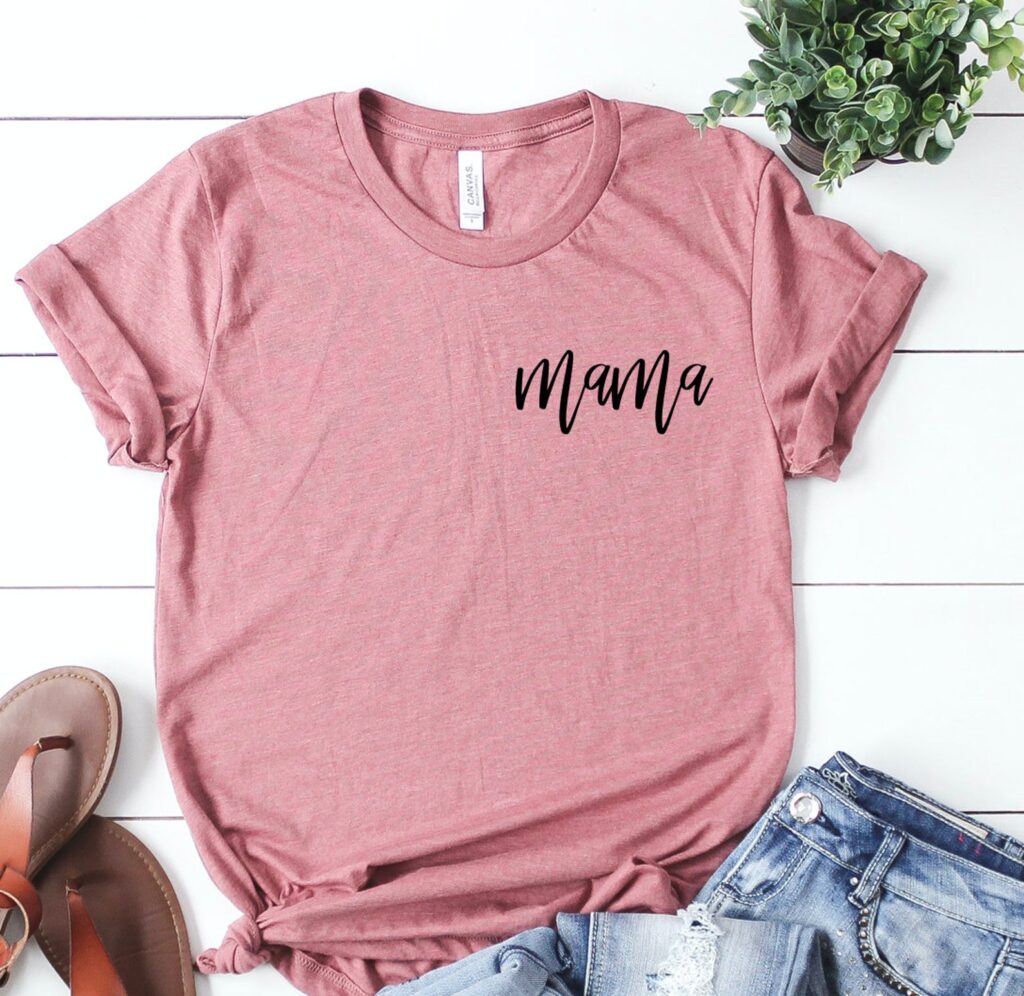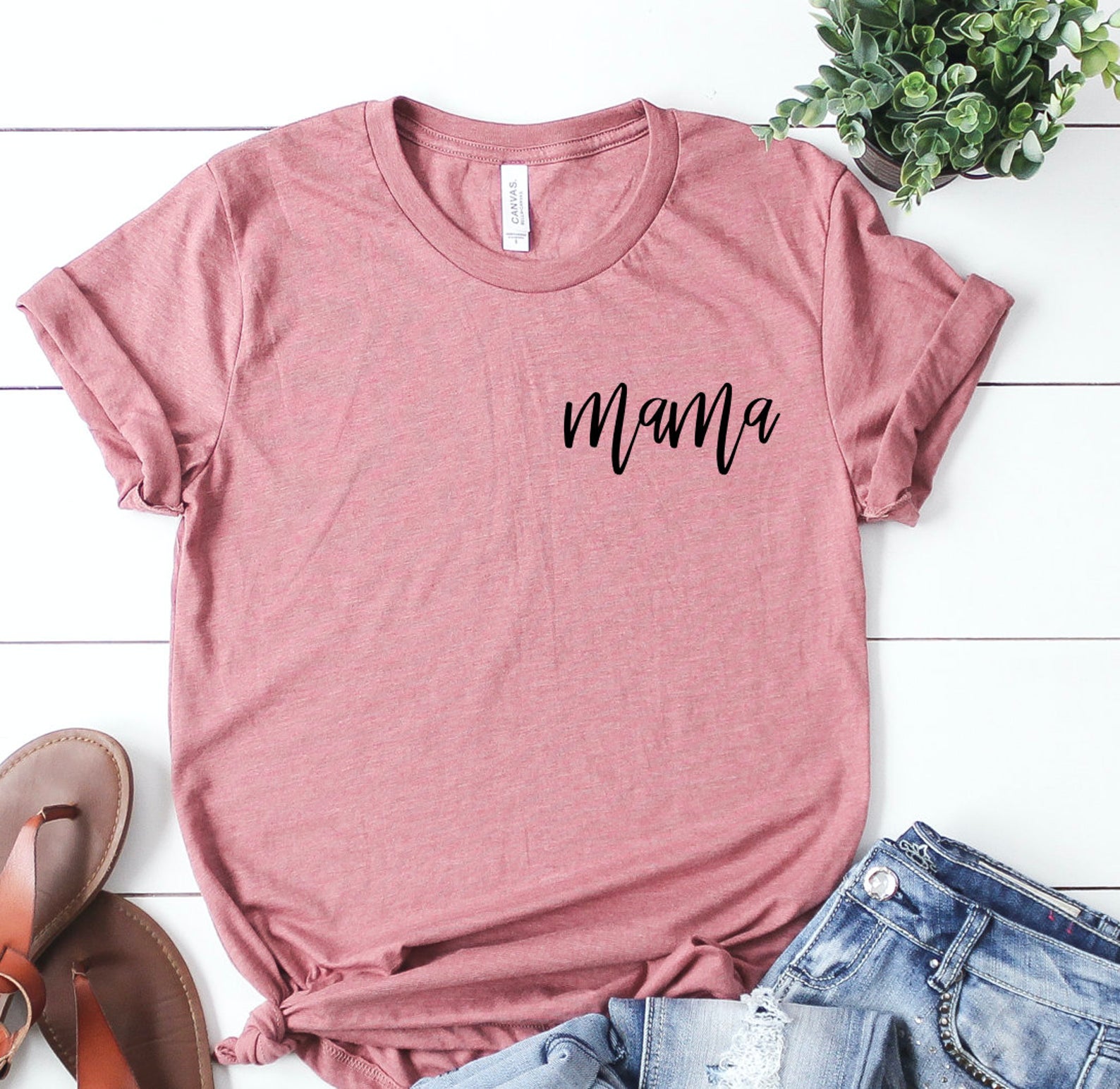 from SymbolicImports
Being a mom is wonderful, isn't it? Sure it's exhausting, trying and often times annoying but at the end of the day we all love these little in our life, right?
This tee describes just that. Short + simple and classy.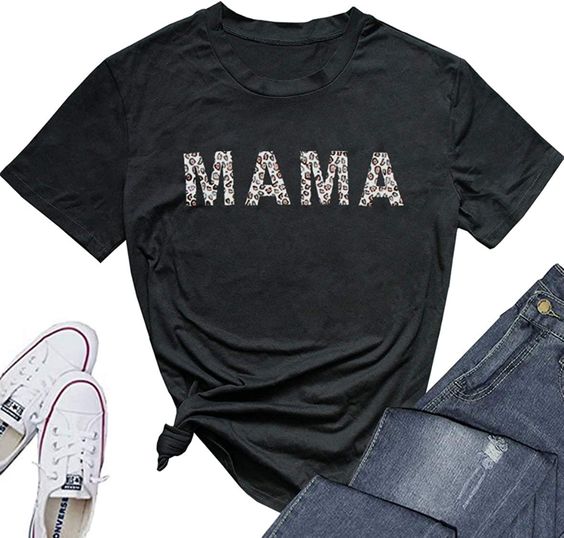 from Amazon
This super cute Mama Leopard Tee is one of my favorites! I love leopard print and this mama shirt also comes in pink!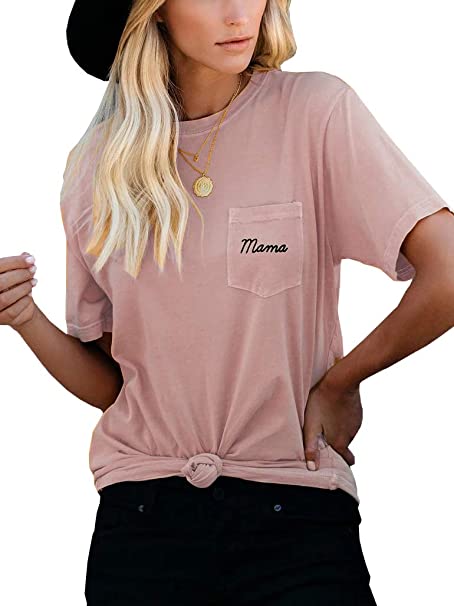 from Amazon
Simple yet classy, this fun Mama Pocket Tee from Amazon is adorable! Fits oversized and all the reviews say it feels so soft! It comes in a variety of colors.
And there they are! My 10 current favorite picks of the best mama shirts on Etsy + Amazon! Which one is your favorite?
Thanks so much for reading! Be sure to check out another fun mom post – 6 Things I Said I'd Never Do As A Parent or find different ways to style tshirts on this post!
With love,
Jen