Yes, you CAN wear blue and black together! Depending on the different shades of the blue, it can be edgy, sophisticated or even sweet!
And there's no better place to try out some blue and black color combinations than on your nails!
Here's some fun blue and black nail designs to try out. You can find options for whatever blue shades you have in your collection.
Many of these nail designs are creating using Olive & June's amazing nail polish. Find my review of Olive & June here!
Blue and Black Nail Designs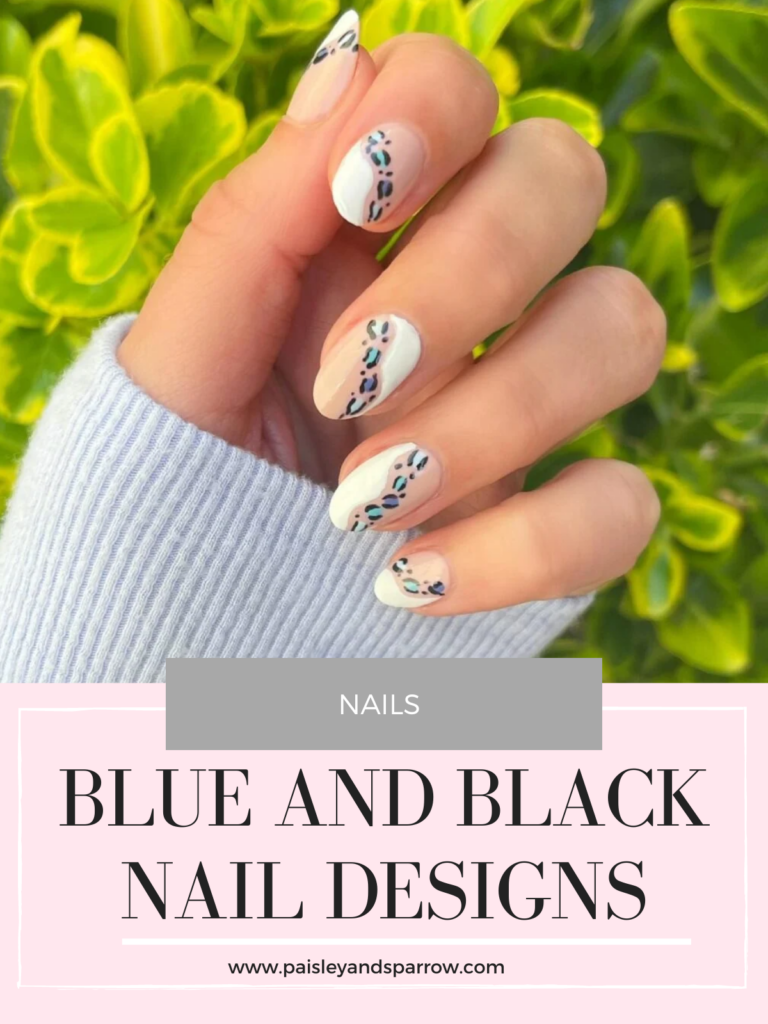 1. Black Blue and Sparkle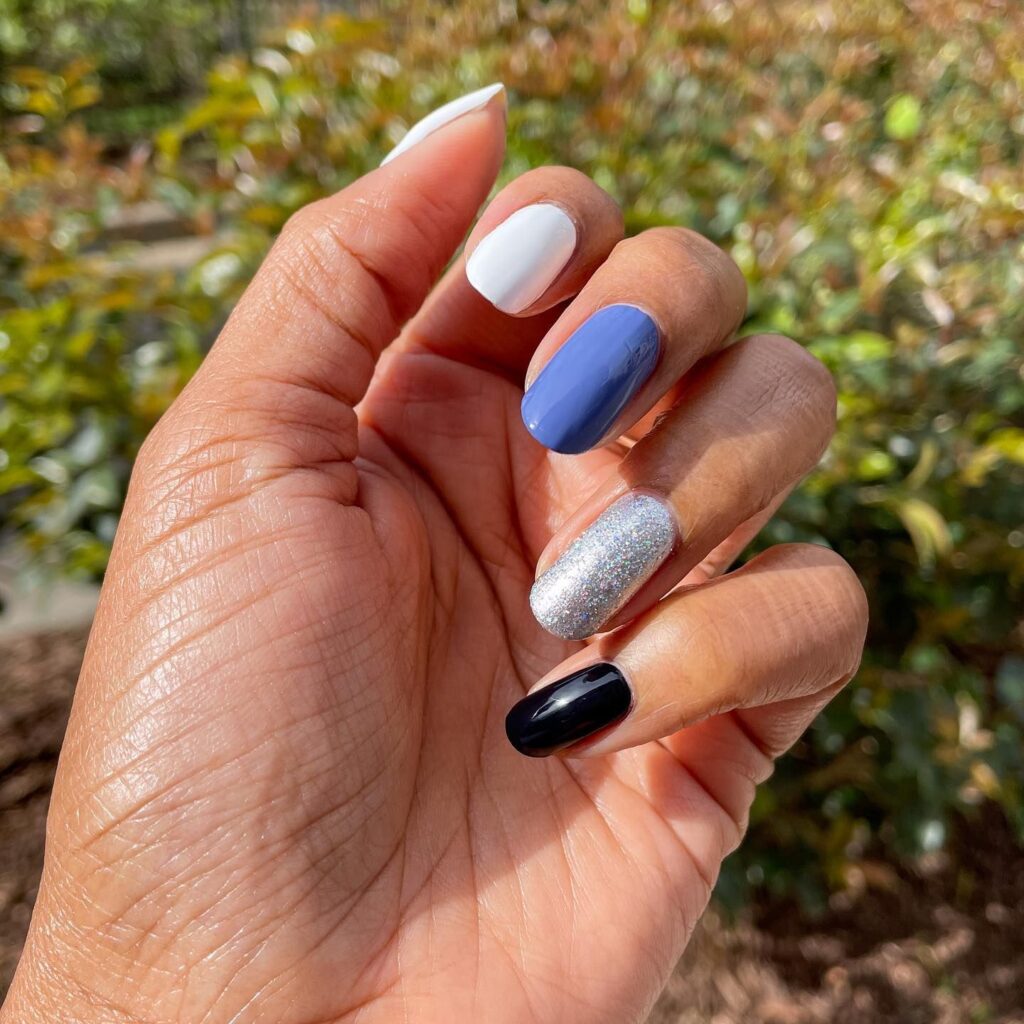 If you're hesitant to put blue right next to black in your next manicure, this is a great option for any nail length (and so simple to do)!
Paint your nails in solid colors with a silver glitter ring finger accent nail between the black and blue nails.
Colors Olive & June: E+M, OJPAS and Exclamation Point, CNH, and HD
2. Black and BLue Swirls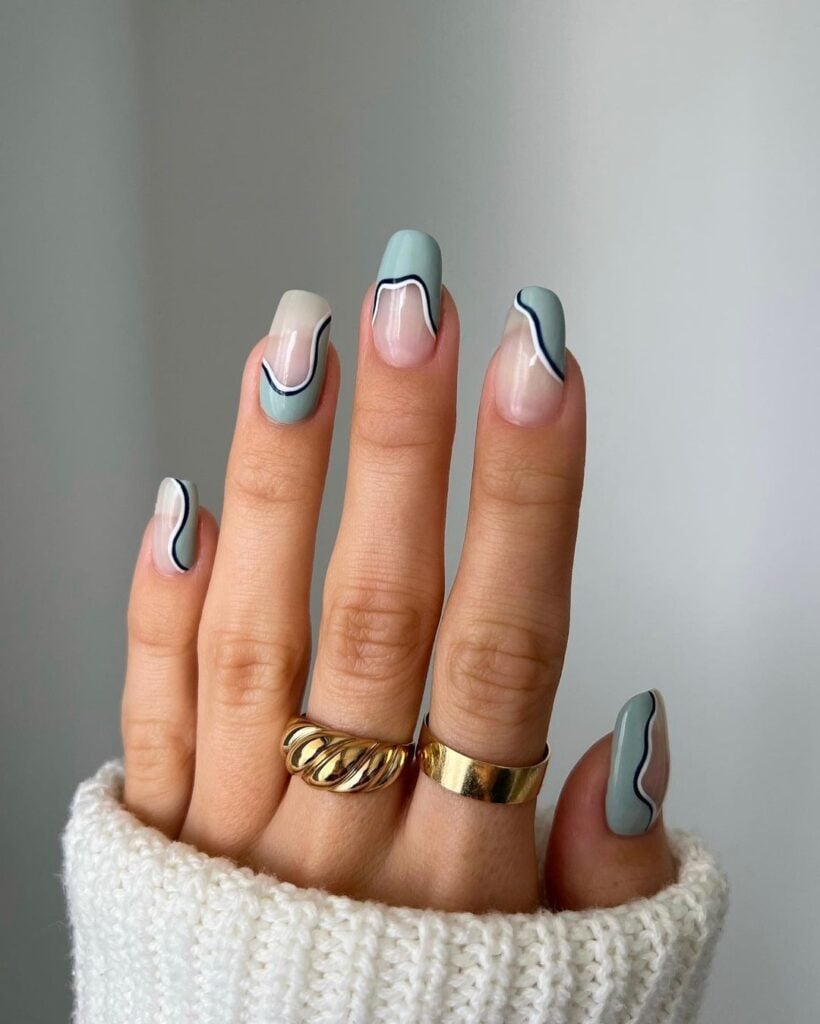 This abstract swirl design uses a lighter, minty blue color, which goes great with black polish. The nude nails create the perfect negative space to really draw attention to the blue nail art design.
3. Mixed Media Nails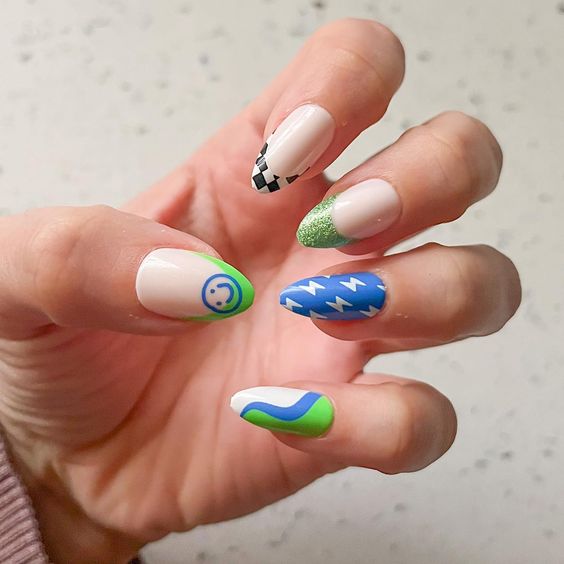 Black can go great with vibrant colors, especially when each nail has its own unique design. This bright green, blue and black manicure uses white to tie them all together into a cohesive set.
The smiley face and checkered white and black french tips might be my favorites!
4. Lined Art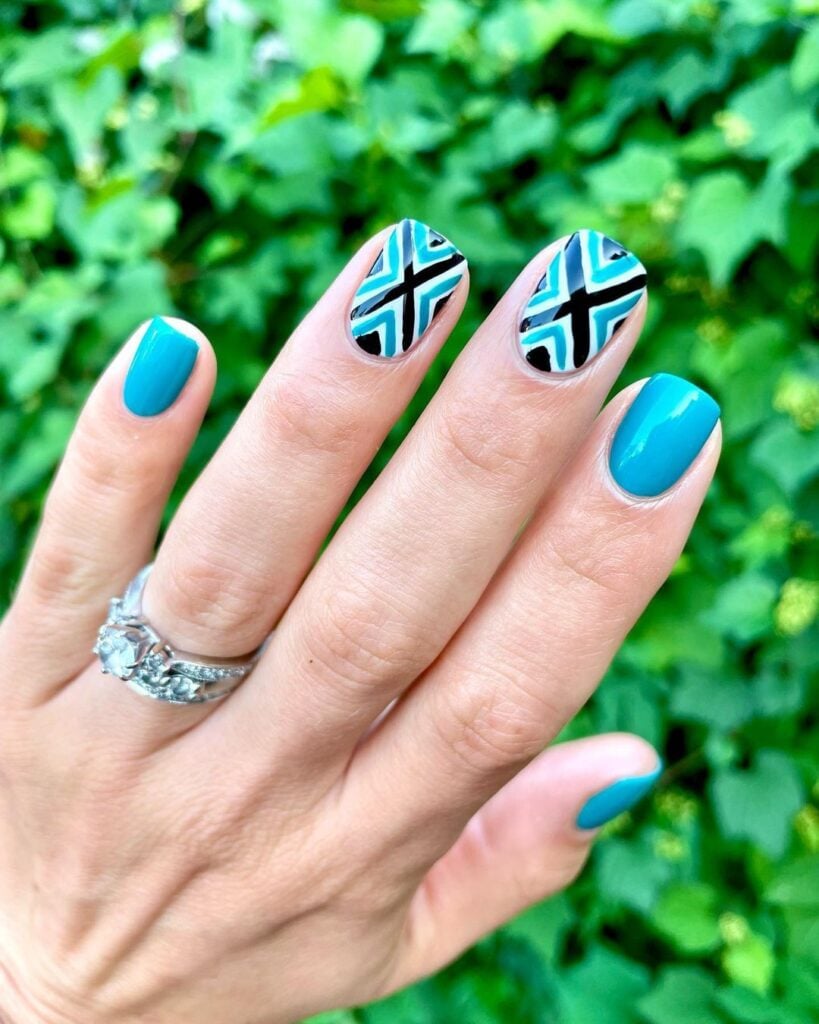 When you have a busy design like this one, it's a good idea to just choose a couple nails for it and leave the others a solid base color.
For this design, start with a white base and add a black X across the whole nail. Then create triangle shapes in black and blue nail polish.
5. Blue Black and Pink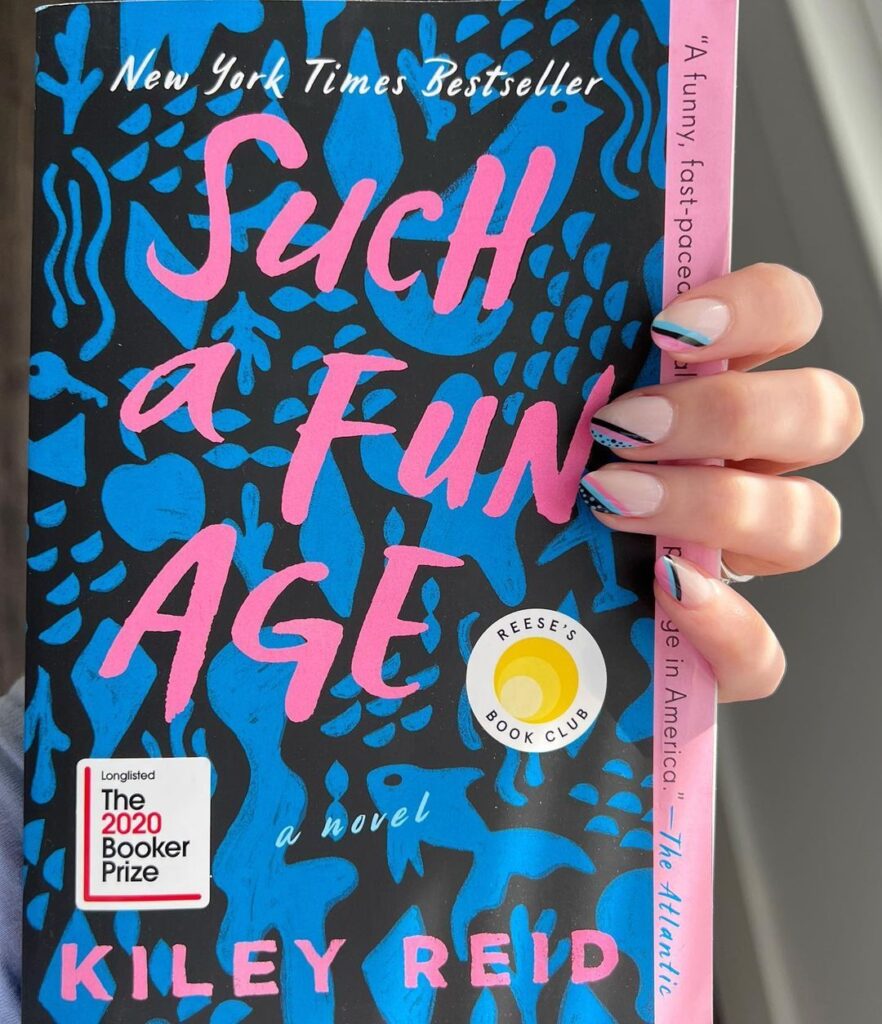 You can find manicure inspiration anywhere! The beautiful color combination on this novel makes a perfect choice for your fingernails. It's a simple design, but taken up a notch by switching the bold colors of the stripes and spots on the accent nails.
I like this twist on a classic French tip — putting the pink, blue and black tips on an angle!
6. Black and Blue Animal Print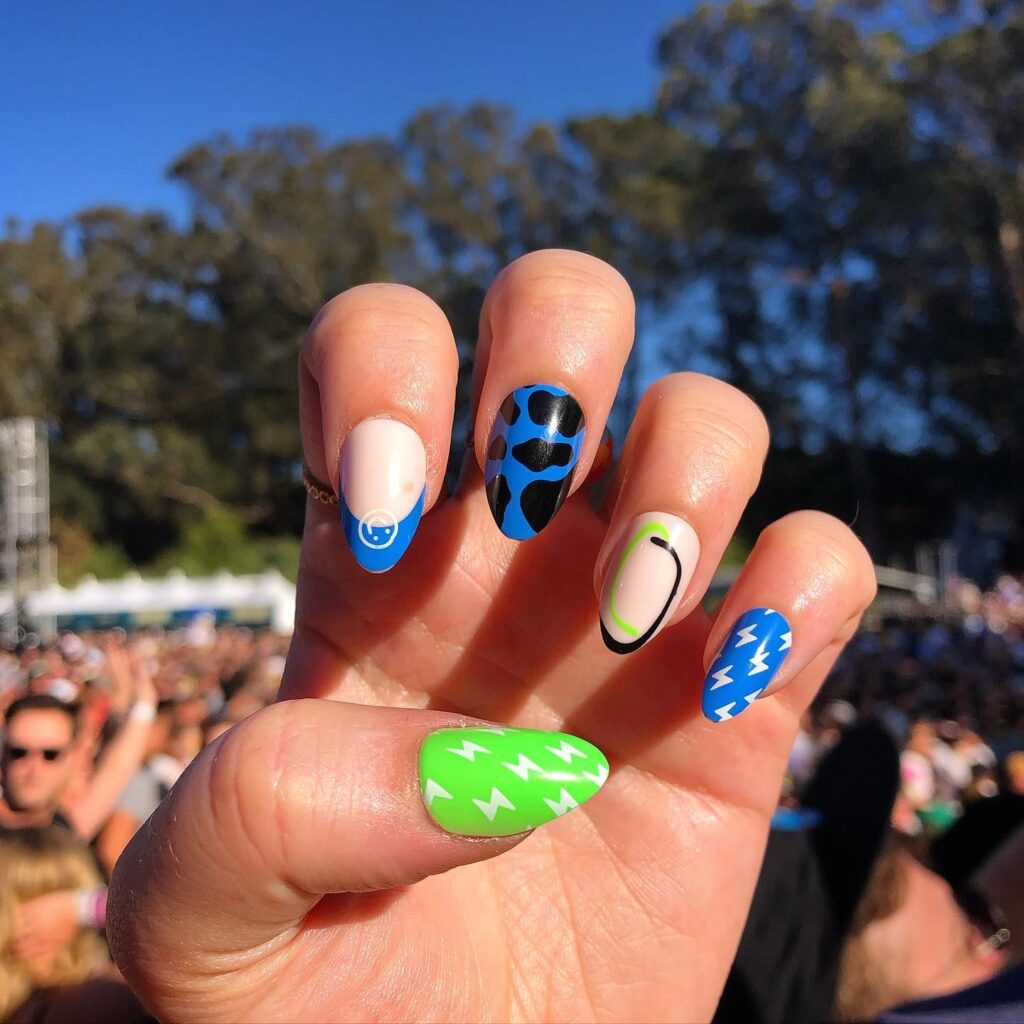 The best way to combine blue and black nail polish might just be animal print! You can easily paint these leopard blue and black nails, but these are actually Olive and June press-on nails! Even simpler!
7. Evil Eyes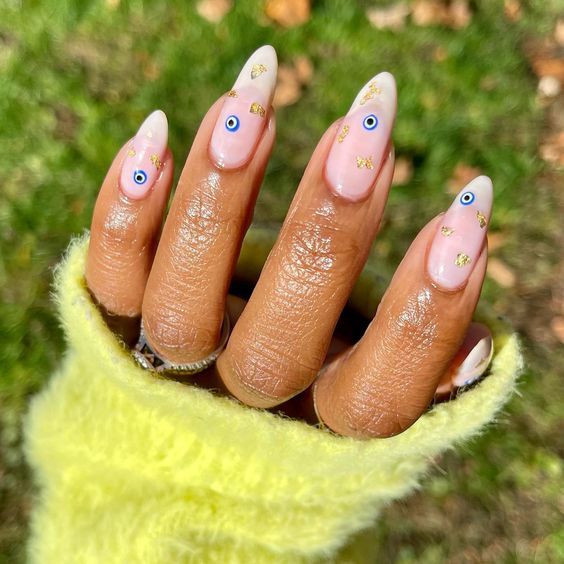 The eyes have it! Make some easy evil eyes with blue, white, and black polish. Then dress it up with gold foil!
Colors: Olive and June – CCT (base), E&M, HD & Can't Lose
8. Blue and Black Leopard Print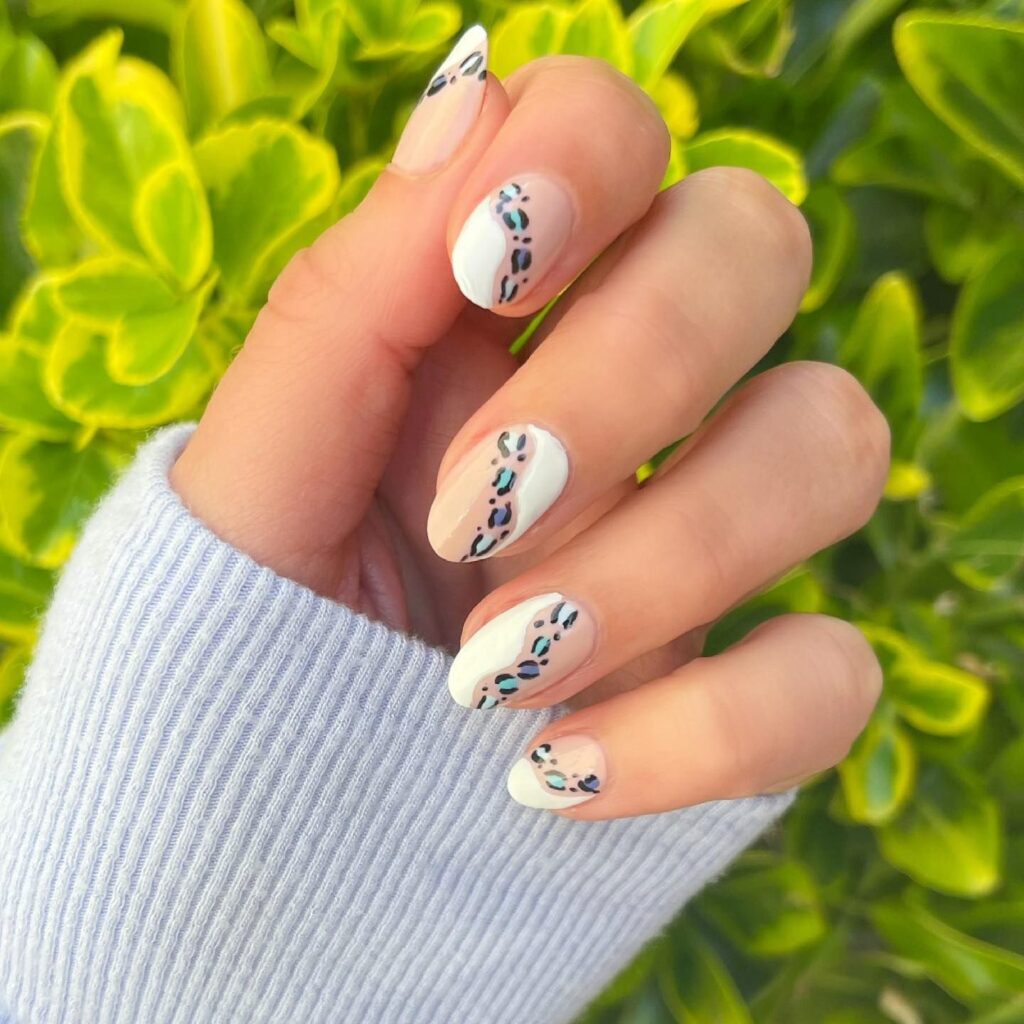 You don't have to stick with one blue hue — use all your favorite shades in this subtle leopard print. Dark colors and a lighter shade both work in this cute design. You could even create a kind of blue ombre nails in your print!
Colors: Olive and June – CHM, BEB, HD, Honest & true, Yes Please, CNH
9. Blue Tips With Butterflies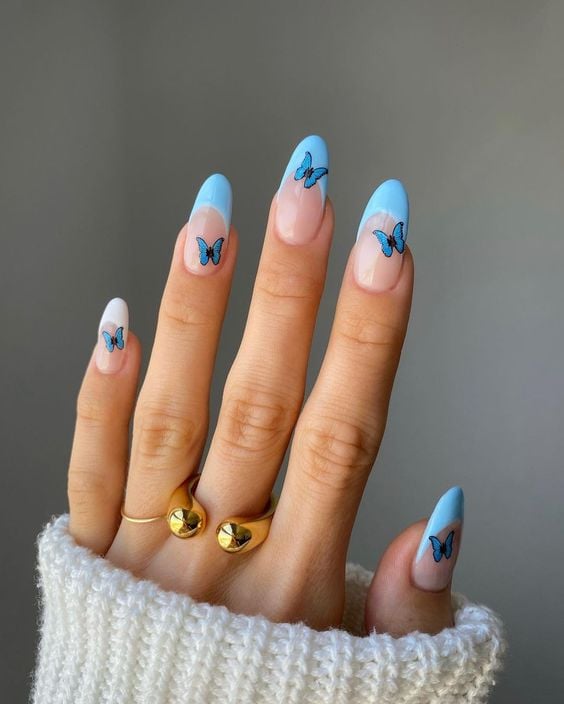 Here's an example of how blue and black together can make a sweet manicure! Add these butterfly stickers to light blue nails (solid or french tip!) for a great spring look. Any shade of blue will look great with this one.
Decals from Deco Miami
Colors: Le Mini Macaron Blue Vanilla
10. Abstract White Nails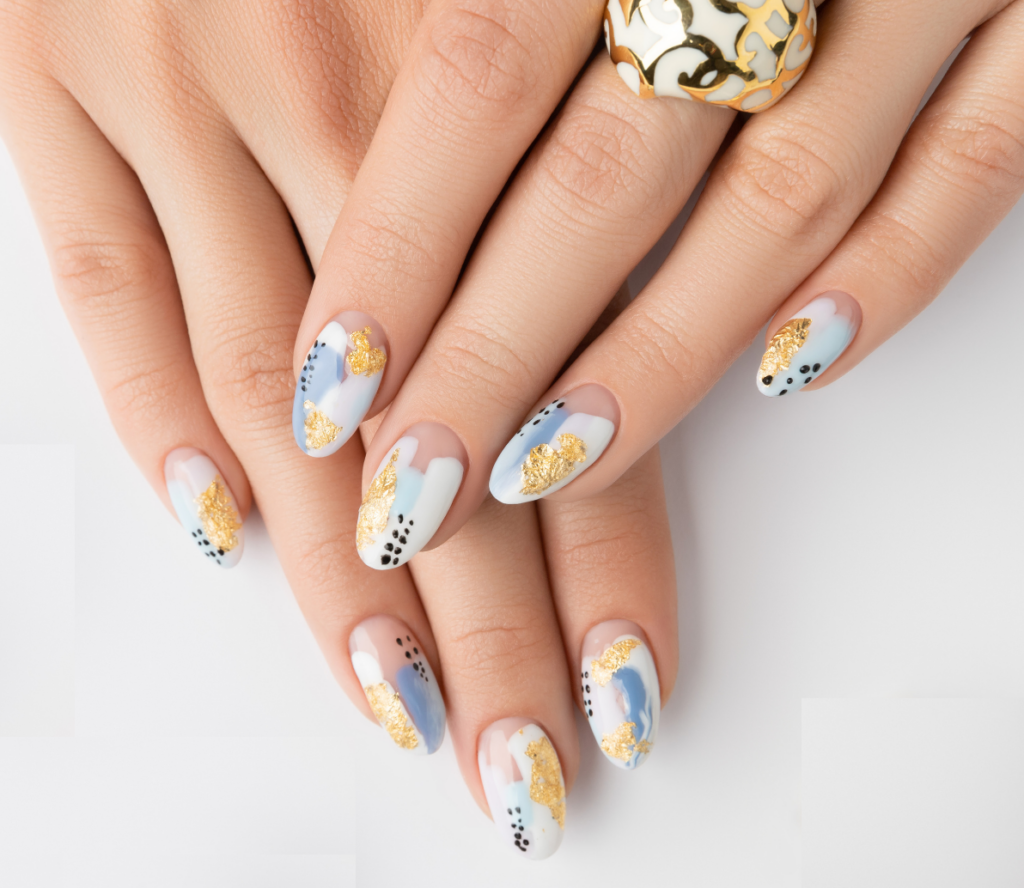 Black, blue and white can be used in so many different manicures. And abstract designs are a great way to get a unique manicure that you can't mess up! Layer white and different shades of blue and add black dots, glitter or gold leaf.
Have you tried Olive and June yet? Read my Olive and June Review or my blog post on how to use a manicure system at home!
Looking for more manicure inspiration? Try these: