If you have fine hair like me, you know how much of a struggle it can be to find products that bring out the best in your hair. Having finer locks can definitely be a cause of frustration for many people, but it doesn't have to be! Once you find the tools that work for your hair type, your hair game will change forever.
But how are you supposed to know what hair tools you should be using for your hair type? If you're like most people, you're tired of spending money on tools that don't end up giving you the results you're looking for.
The trial and error process is extremely time consuming and frustrating — that's why I created this guide as a go-to for the fine-haired ladies.
Let's take a deep dive into the different types of hair dryers, and who they work best for. By the end, my hope is that you'll have narrowed down a hair dryer that works best for your hair and your budget!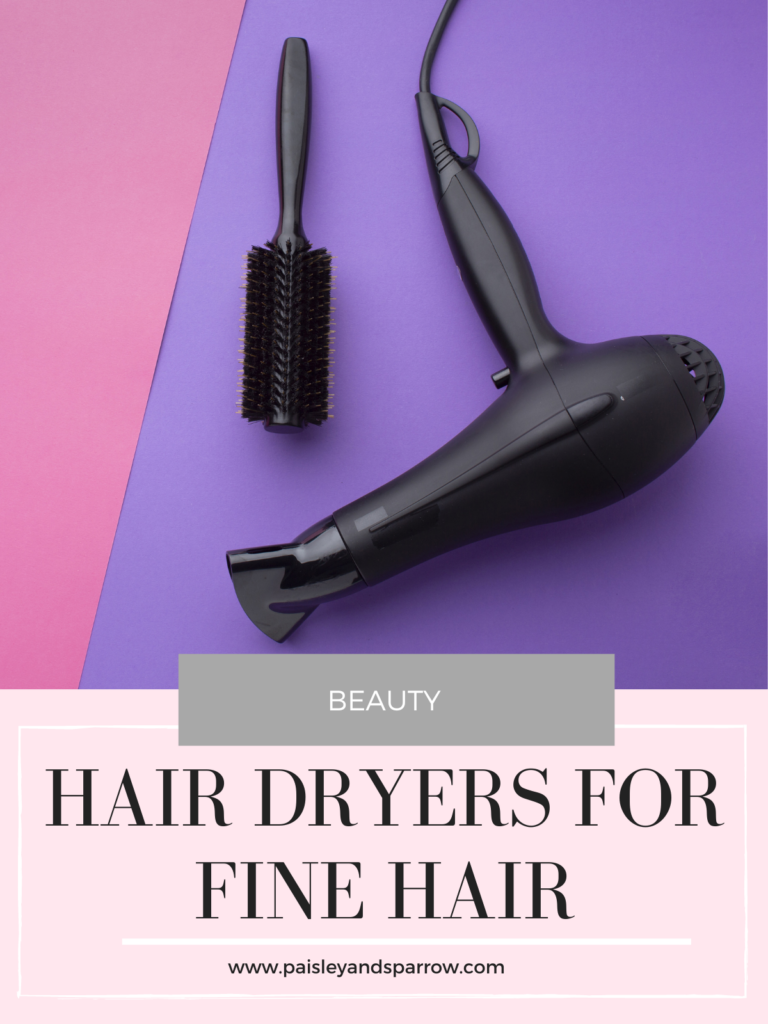 Paisley + Sparrow is a participant in the Amazon Services LLC Associates Program. This post may include affiliate links which means I may earn a small commission if you shop using the links below at no additional cost to you. 
Hair Dryer Challenges for Fine Hair
People with fine hair know that it creates some unique styling challenges. The lack of natural volume in fine hair can cause your 'do to look flat and lifeless. This lackluster appearance can be made even worse if you're using a hair dryer that isn't suited for your delicate hair.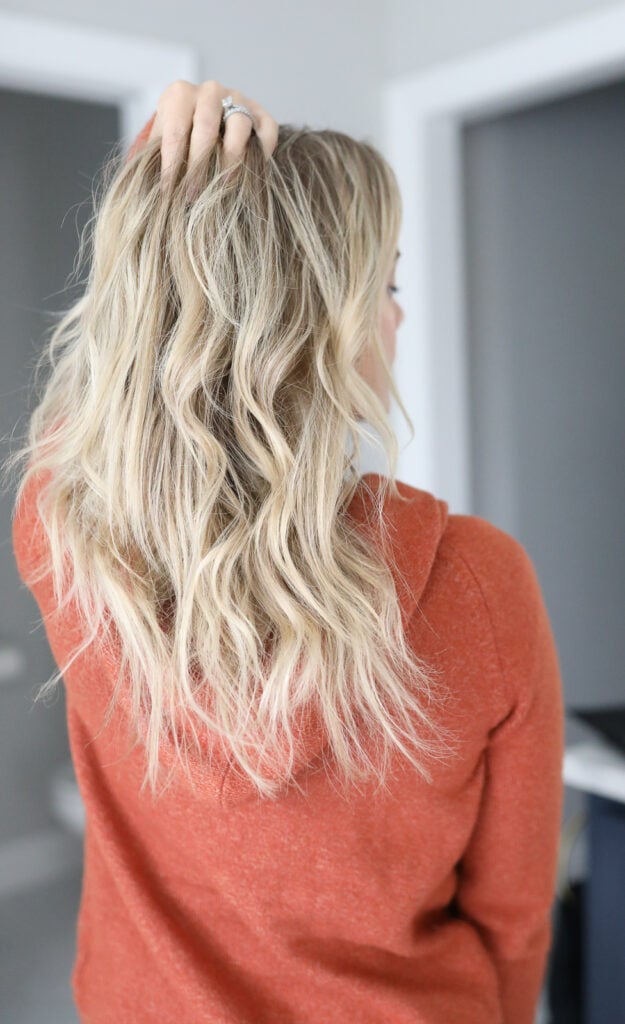 Results Don't Last
Fine hair also tends to be made up of soft, thin strands, which are often resistant to holding heat styles. Which means if you're using a hair dryer to try to achieve the perfect blowout, your results may not hold for long.
Heavy Product
In an effort to combat these challenges, people often rely on products that leave their hair looking heavy and weighed down in the end. It's understandable why fine-haired folks get so frustrated on their quest for a good hair day!
Heat Damage
Fine hair is also prone to heat damage, so you want to limit your hair's exposure to high heat. The best blow dryers for you will likely be ones that offer lower temperatures (and still work well!) for less damage.
Luckily, there are some tips and tricks that can help you achieve the hairstyles you desire. You just have to have the right tools in your arsenal.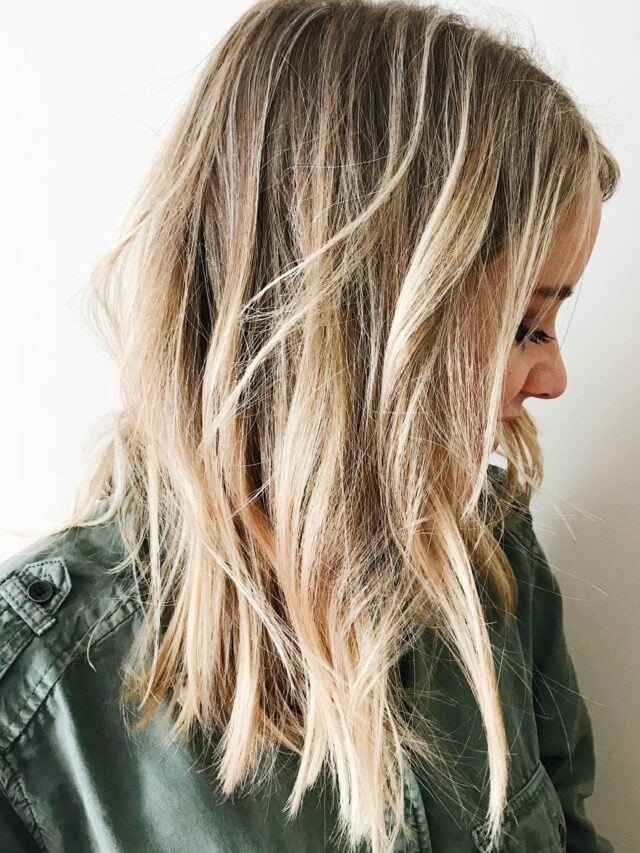 What to Consider When Buying a Hair Dryer
Many people aren't even aware that there are different types of hair dryers. But there are many different air dryers on the market today that are designed to tackle many different hair types.
Curly hair, aging hair, thick hair, fine hair, you name it! When considering buying a hair dryer, making sure you're purchasing one that suits your hair type is crucial.
Price
Additionally, you'll want to keep in mind the investment you're making in a hair dryer. If you're an avid user of hairstyling products and know you'll be using your hair dryer almost every day, you'll likely want to invest in a high-end product.
But if you're more casual and don't intend to use your hair dryer all that often, there are plenty of budget-friendly styling tools available as well.
Technology
Lastly, you'll want to look at the technology that a hair dryer uses to make sure it's capable of giving you the results you want. Don't worry; I know this all sounds complicated!
That's why I'm going to break down the different technologies that hair dryers use today to help you make the most informed choice prior to purchasing.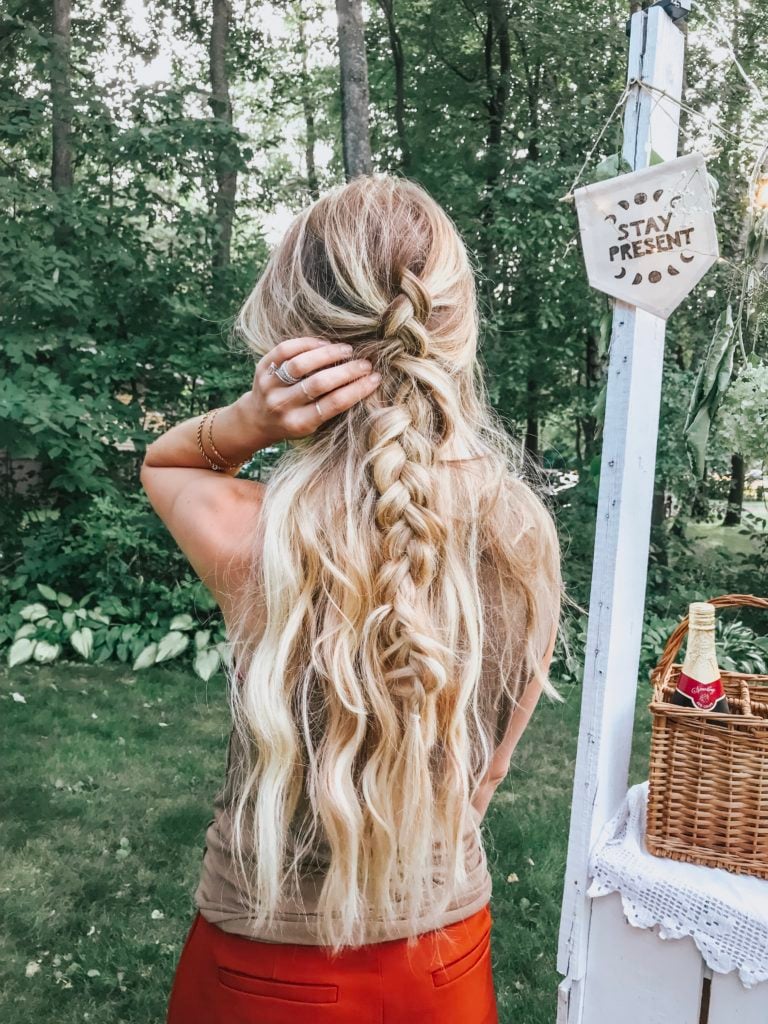 Types of Hair Dryer Technology
Hair drying technology has come a long way over the years. Did you know that there are two main types of hair dryers on the market today? Here are the different types of hair dryer technology and what you need to know about them.
Ceramic Hair Dryers
One of the most common types of hair dryers is the ceramic hair dryer. This is good news for those of us with fine hair, because these non-ionic hair dryers are typically a good option for thin or dry hair.
The ceramic technology heats up fast and evenly to prevent hot spots, which damage your hair. It also helps maintain the hair's natural moisture. Ceramic dryers, however, aren't as good at preventing frizzy hair.
Look for a ceramic dryer that has multiple temperature settings to avoid damaging your delicate hair.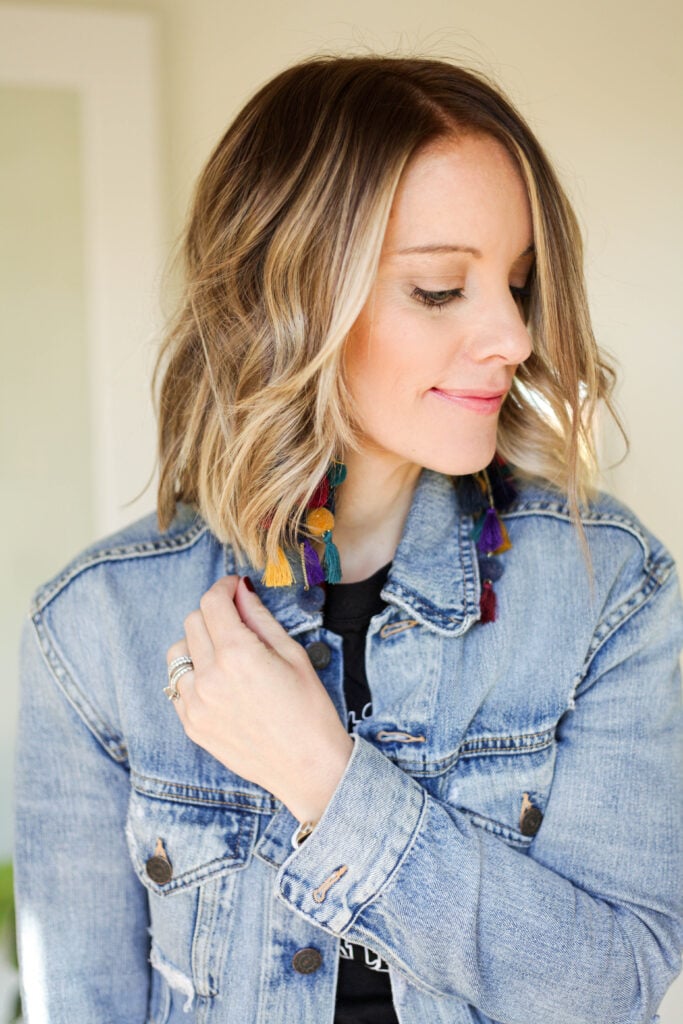 Ionic Hair Dryers
An ionic hair dryer emits negative ions, which causes water to disperse more quickly and in turn dries the hair faster. This means the hair dryer has to use less heat to get the job done, and leaves hair with an extremely smooth finish.
This can be great for many people, but for those with fine strands this can actually rob your hair of volume and leave your hair looking limp and lifeless.
10 Best Hair Dryers for Fine Hair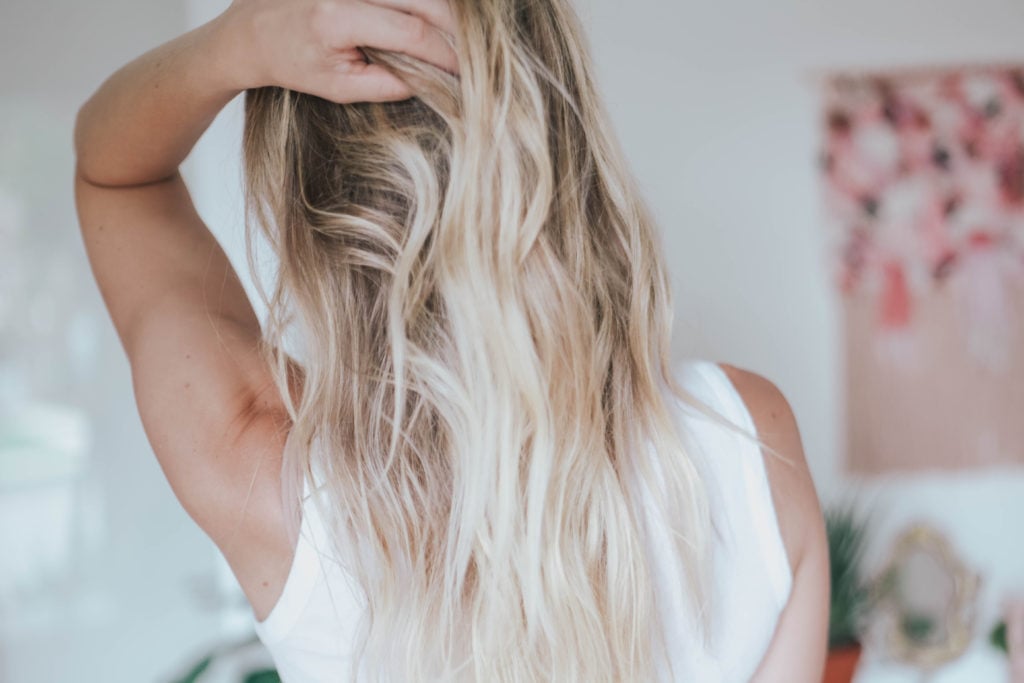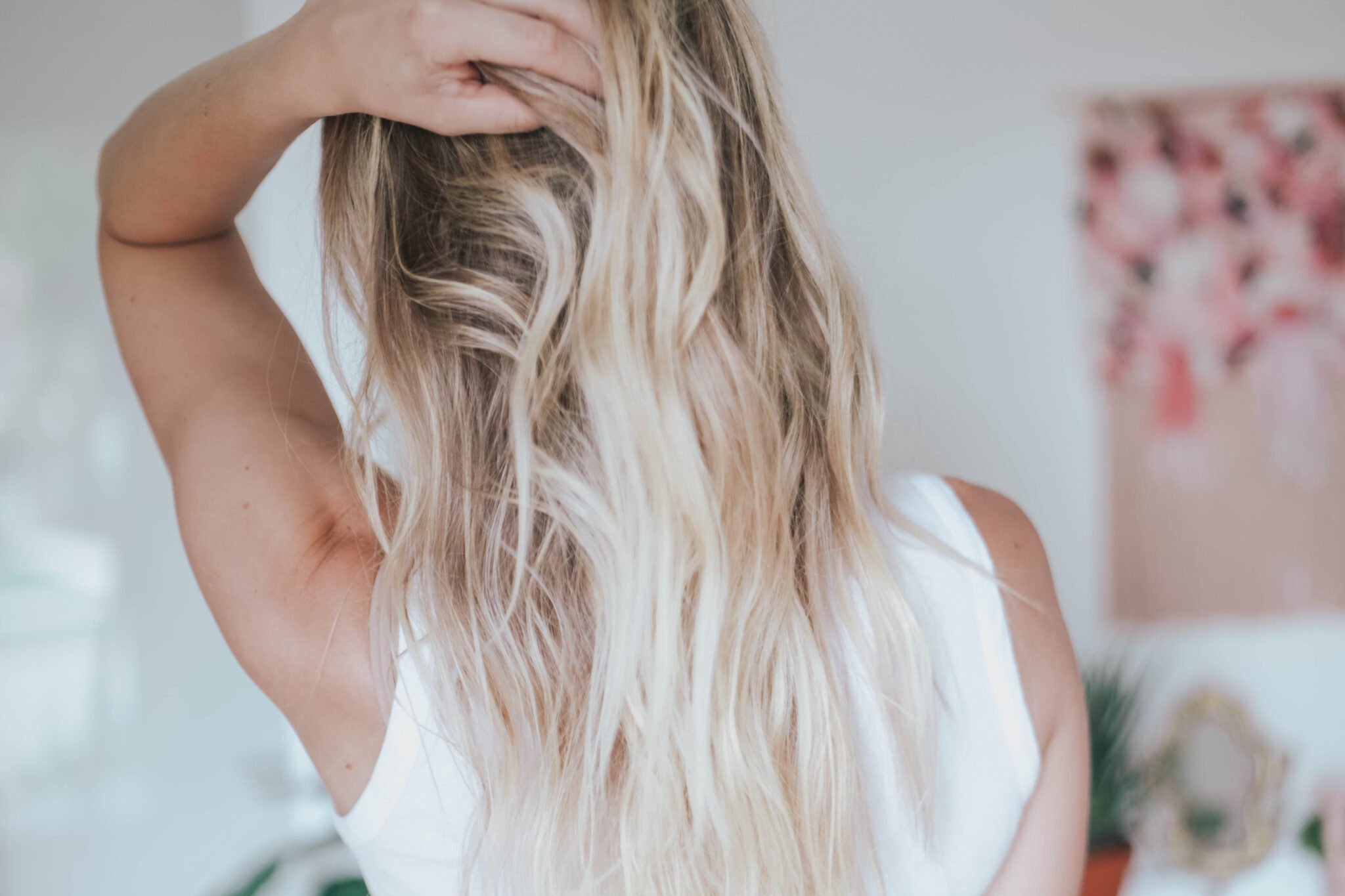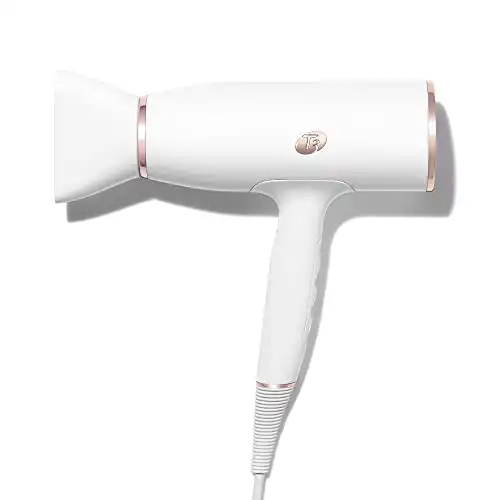 We earn a commission if you make a purchase, at no additional cost to you.
As someone who has fine hair, this is the hair dryer that I use every single day so I can personally attest to how great it is.
It has three speeds, a volume boost switch, a cool shot button and five heat settings. It has T3's digital ionair technology which helps dry your hair quickly yet safely, leaving you with gorgeous hair every time you use it.
Conair Hair Dryer
This Conair 1875 Watt Mid-Size Hair Dryer dries hair fast with an easy-to-handle, lightweight design. An ergonomic handle and 2 heat/speed settings make this simple and dependable hair dryer an essential tool for your styling needs.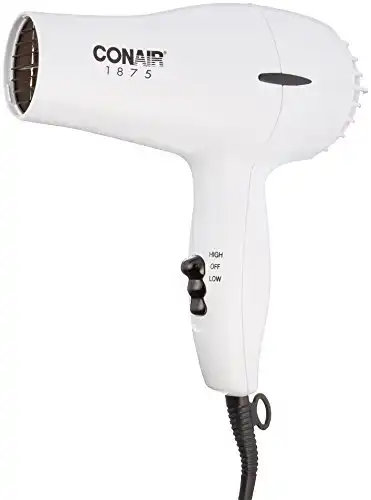 We earn a commission if you make a purchase, at no additional cost to you.
If you need a hair dryer that's a great value, look no further than the Conair 1875W Mid-Size Blow Dryer. This inexpensive option still delivers great results, without breaking the bank.
Featuring two speed settings, you can customize your drying experience to help get the best results for your fine hair.
Eva NYC Spectrum Far-Infrared Dryer
Eva NYC's Spectrum Dryer delivers shiny, smooth styles in a flash with far-infrared spectrum technology that heats from the inside out to protect the cuticle.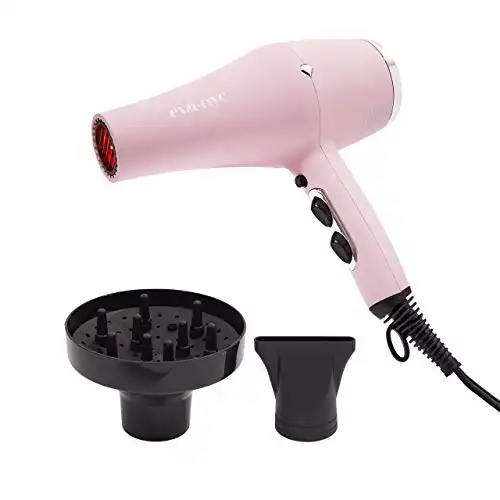 We earn a commission if you make a purchase, at no additional cost to you.
If you have fine, delicate hair, then this is the hair dryer for you. The far infrared technology is gentle on damaged hair by drying from the inside out. This helps maintain moisture and keep the outer cuticle healthy.
INFINITIPRO BY CONAIR Travel Hair Dryer
The INFINITIPRO BY CONAIR Mighty Mini Compact Lightweight Professional Power Hair Dryer with AC Motor is perfect for salon results on-the-go. This stylish black hair blow dryer packs professional power in a sleek and compact design.
Featuring an AC motor that delivers powerful airflow, this Conair hair dryer offers up to 50% faster drying time and up to 3x longer life.* Long preferred by hairstyling professionals, AC motor hair dryers are more durable, faster drying, and longer lasting than hair dryer models with standard DC motors.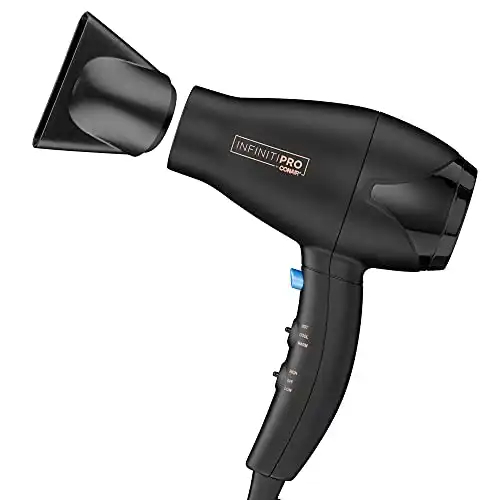 We earn a commission if you make a purchase, at no additional cost to you.
This hair dryer is small but mighty! This mini hair dryer packs a punch, and features three heat settings and two speeds so you can be in complete control of your drying experience. It also includes a concentrator tool so you can really focus on drying and volumizing specific areas of your hair.
The InfinitiPro also features a cool shot setting to really set styles in place. With thousands of positive reviews, this travel-sized hair dryer is perfect for any on-the-go girly.
Dyson Supersonic Hair Dryer
The Dyson Supersonic™ hair dryer is engineered to protect hair from extreme heat damage, with fast drying and controlled styling to help increase smoothness by 75%, increase shine by up to 132%, and decrease frizz and flyaways by up to 61%.*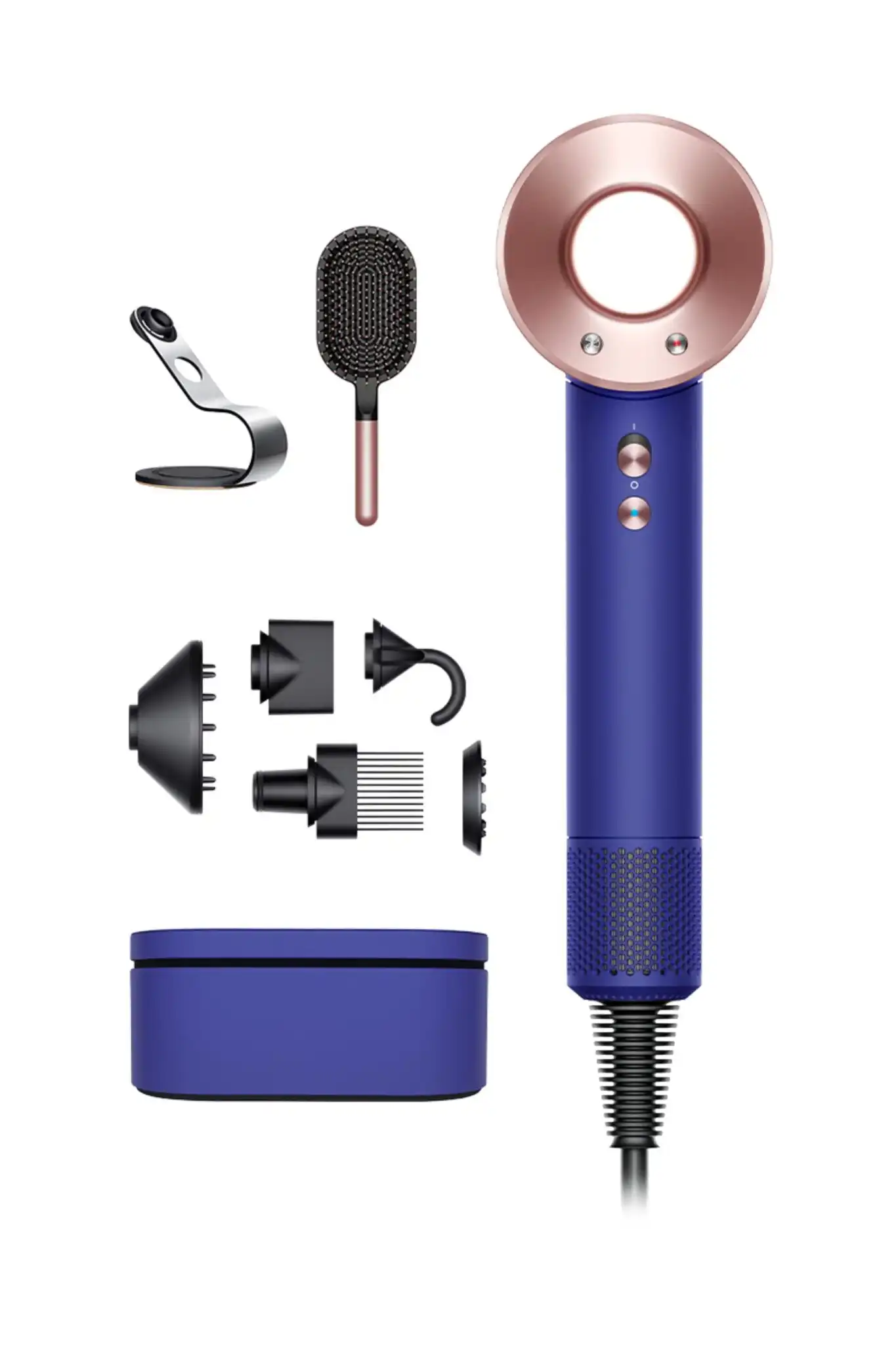 We earn a commission if you make a purchase, at no additional cost to you.
Dyson is known for creating some of the most highly sought-after hair tools on the market today. This top-quality hair dryer is no different.
The Dyson Supersonic Hair Dryer has a powerful but lightweight design. It's a great option for those with fine hair. With a variety of adjustable heat settings and speed settings, you can be in control of how quickly your hair dries, therefore helping to minimize damage during the drying process.
Additionally, Dyson offers some truly innovative attachments to complement their hair dryers. Perhaps the most interesting one for those with fine hair is the wide-tooth comb. This unique attachment is designed to help create volume and shape in the hair, making it ideal for those with thin locks.
Although this Dyson hair dryer is a fairly high-ticket hair tool, if you're looking for unmatched quality and results I truly believe that this is the hair dryer for you.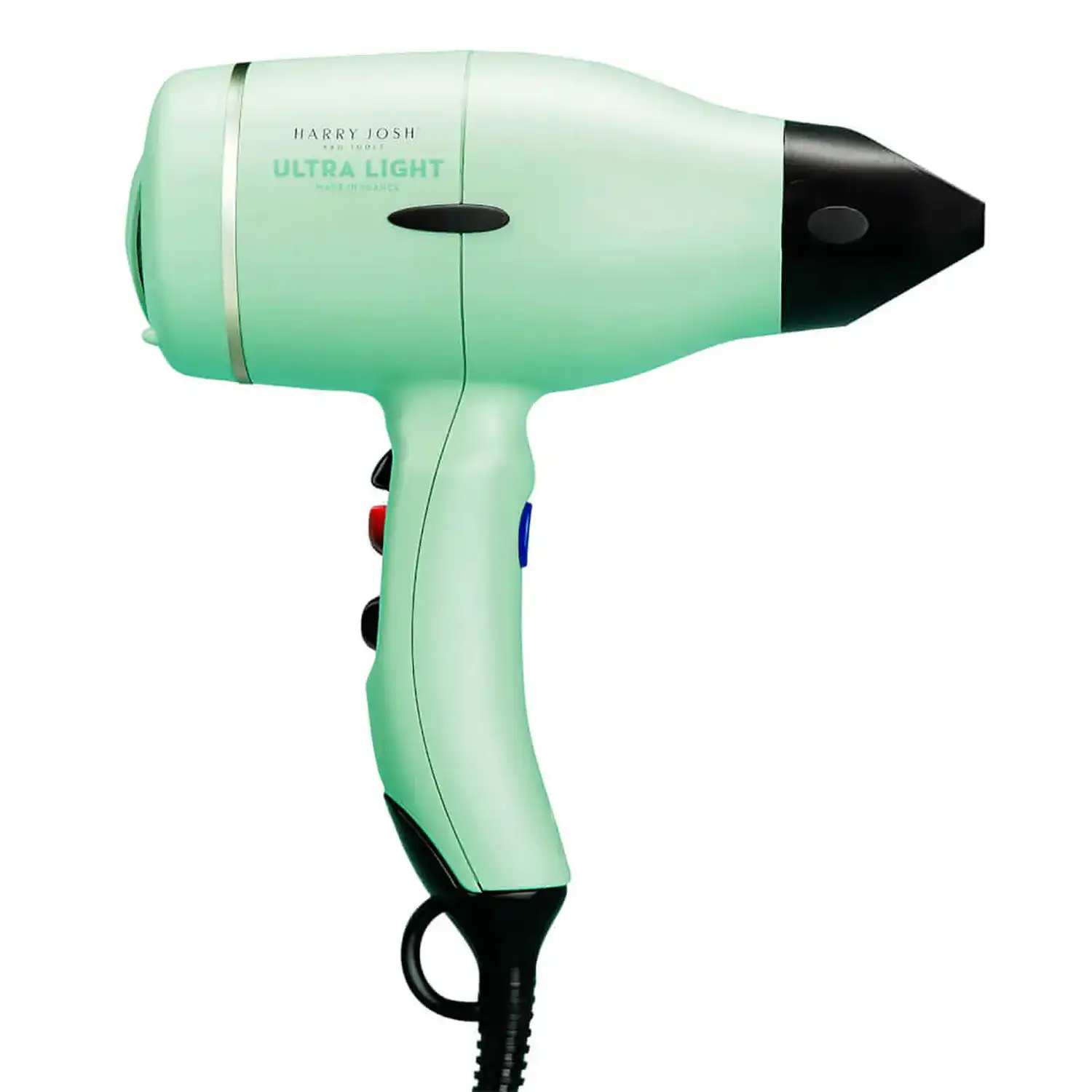 We earn a commission if you make a purchase, at no additional cost to you.
This professional-grade hair dryer offers 12 different heat, speed, and ion settings to help you fine tune your hair drying experience. Additionally, it's extremely lightweight, weighing in at less than one pound. This makes it easy to maneuver while you work on perfecting your blowout.
And not to mention, it comes in an adorable key lime green color that is sure to brighten up your routine.
GAMA Italy IQ Perfetto Professional Hair Dryer
$399.00 ($399.00 / Count)
1700 Watt Brushless motor with a speed clocking in at 110,000 RPM's, this dryer is 7 times faster. The air outlet has been designed to multiply the air flow dispensed by the motor. The extra air flow is produced via vacuum effect without using extra power. Comes with 3 speeds and temperatures.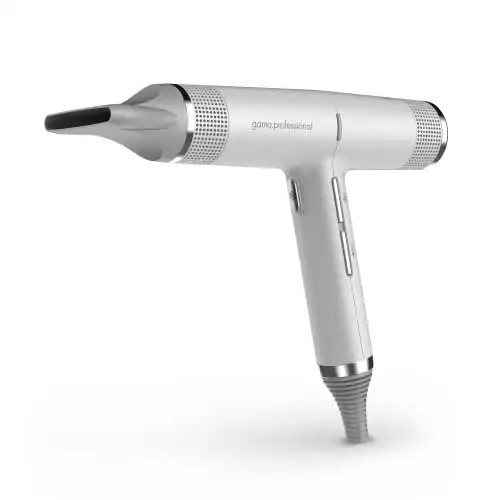 We earn a commission if you make a purchase, at no additional cost to you.
Although aesthetics don't actually affect how well a hair dryer works, it definitely doesn't hurt to have a pretty design to look at! This sleek hair dryer from Gama Italy not only looks stunning, but also includes tons of unique features.
Weighing only 10.3 ounces, this lightweight tool really packs a punch. With 12 possible heat and speed configurations, you're completely in control of the process. Additionally, the IQ Perfetto includes a diffuser and 2 nozzle attachments to help you get the best blow dry possible.
Drybar Buttercup Blow Dryer
A blow-dryer designed with an ultra-powerful motor to get the job done fast and efficiently, delivering perfect, long-lasting blow-outs.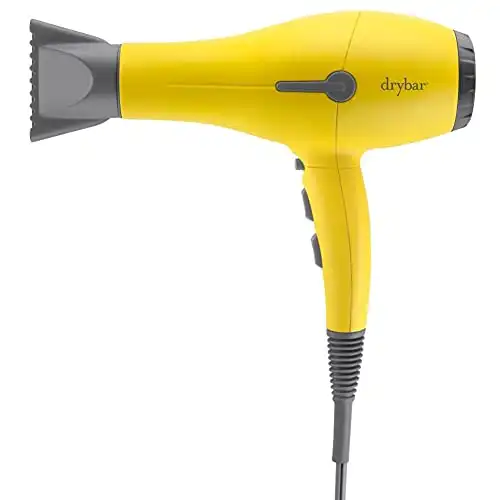 We earn a commission if you make a purchase, at no additional cost to you.
Don't like feeling tied down? I don't blame you! For those of us who need a little extra freedom to move while styling, the Buttercup blow dryer is for you.
With a 9-foot cord, this powerful hair dryer is perfect for situations where you may not be near an outlet. Additionally, you can customize your blowout with multiple heat and power settings, allowing you to get the best experience possible for your fine hair.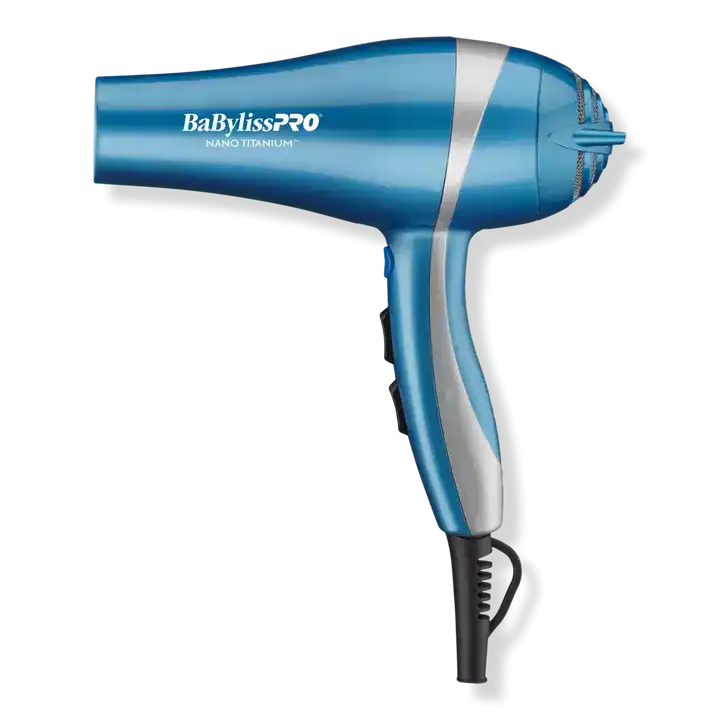 We earn a commission if you make a purchase, at no additional cost to you.
New to the blowout game? This user-friendly hair dryer from BaBylissPRO is for you! With easy-to-use controls, it's extremely simple to learn how to style your hair. And with 2000 watts of heavy-duty power, this hair dryer will get you incredible results fast!
Dyson Airwrap Multi-Styler Complete
Re-engineered attachments for faster and easier styling⁴
For hair that's chest-length or longer
Engineered for multiple hair types
With new barrels to curl and wave in both directions, brushes to control and shape, and the multi-functional Coanda smoothing dryer to dry, smooth, and hide flyaways3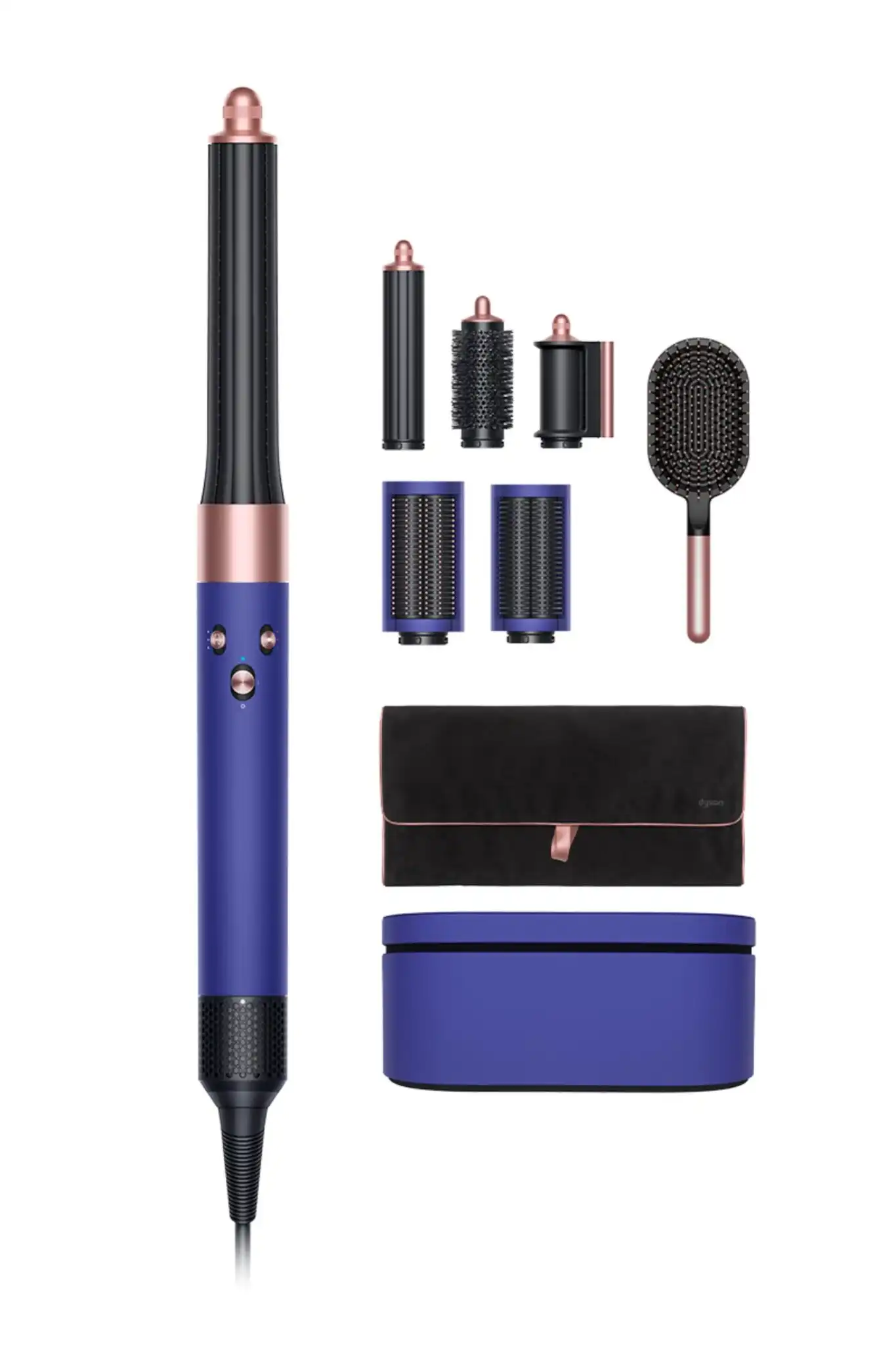 We earn a commission if you make a purchase, at no additional cost to you.
Get the best of both worlds with this two-in-one hair dryer and hair styler. A wide variety of attachments are available for the Airwrap, including curling barrels, brushes, combs, and smoothing tools.
All of these options make it easy to add shape and volume to your fine hair. Ditch the traditional blow dryer and eliminate an extra step in your routine with this unique hair drying tool.
Other Helpful Hair Drying Tools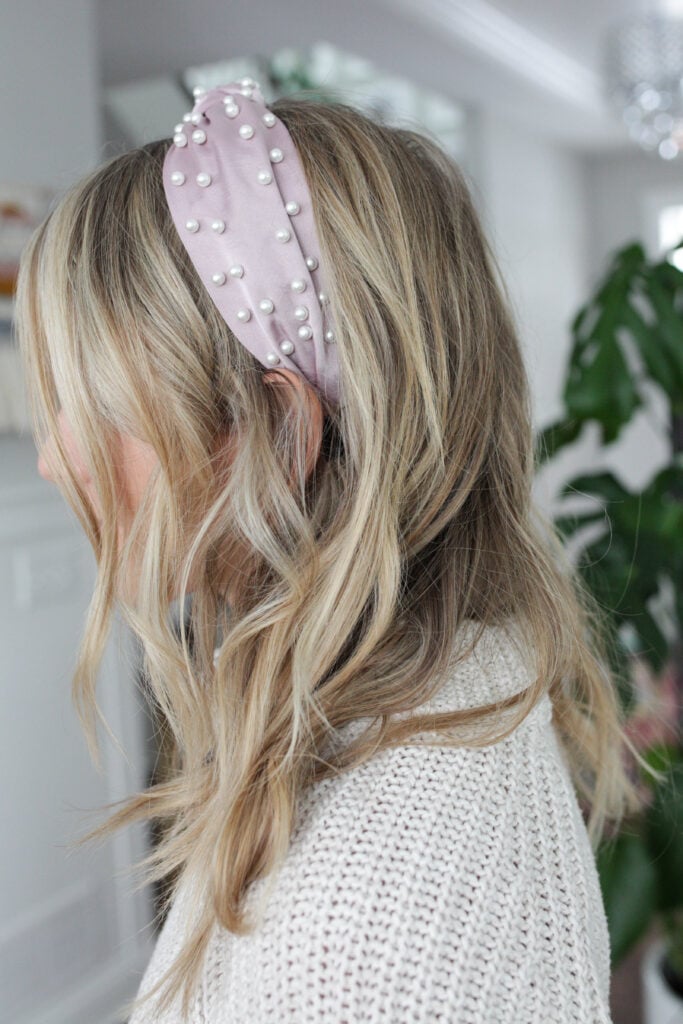 There are some additional tools you can use to help achieve a full, bouncy blowout in your fine hair.
Round Brush
First and foremost, learning how to use a round brush can be a game changer in your hair drying technique. Selecting a mid-size barrel brush can help you build volume at your roots and style the rest of your hair with waves.
It takes practice to master, but I promise you can learn how to give yourself the perfect round brush blowout at home!
Sectioning Tools
You'll also want to make sure you have tools to help section your hair. Even if you don't have much hair, making sure you give each smaller section the attention it deserves can really make a difference in your overall results.
Rather than just drying your whole head in one shot, use some quality sectioning clips to only dry a portion of your hair at a time.
Spray Bottle
This last tool may seem counterintuitive, but having a spray bottle on hand may be useful as well.
If you have fine hair, you may notice that it starts to quickly dry on its own before you even get a chance to start blow drying it. This means that it may start holding a shape that is flat and lifeless, unlike the volumized results you would have achieved if it were blow dried.
A quick way to fix this is to re-wet the hair with a spray bottle before going in to dry. Using a continuous mist spray bottle helps ensure that you don't over wet the hair, giving you the perfect level of dampness to start styling!
How do you air dry fine hair?
Many of us are looking to skip the heat when drying our hair, but without the right products this can leave your fine hair looking a bit disheveled. For a put-together hairstyle with lots of body that doesn't require any heat tools, read on for my best tips.

First and foremost, get rid of the majority of the water post-shower by using a microfiber towel. Microfiber is gentle on hair while also being extremely effective at absorbing moisture. So it will cut down your dry time and help prevent frizz.

Next, you'll want to incorporate some products before you go about your day. I highly recommend using an air dry cream to help decrease drying time and add shine and texture. Just add a dollop of this stuff to damp hair and let the cream work its magic.

If you need some additional volume, I also recommend adding a volumizing mousse to your scalp. Applying a handful of this stuff to your roots while your hair is still damp makes a world of difference in how much volume your hair will have throughout the day!
FAQ
Are ionic or ceramic dryers better for fine hair?
Overall, ceramic dryers are better for fine hair.
Ionic dryers can sometimes dry the hair too quickly, leaving fine hair looking flat and lifeless. Ceramic dryers are capable of drying hair more slowly and evenly, which can be a benefit when you're looking to lock in volume.

That being said, modern hair dryers often include a wide variety of settings, and may even combine ionic and ceramic technology. By configuring settings that are right for your specific hair type, you should be able to make many different hair dryers work for your fine hair. It's all about learning what heat and power settings work best for you.
How can I make my fine hair look fuller?
Nowadays, there are tons of options to help people with fine hair achieve a more voluminous look. There are a variety of options besides the right hair dryer to incorporate into your hairstyling routine.

One option is to tease or back comb the hair. In addition to adding fullness to the hair, teasing can also train the hair to lie exactly where you want it. This can aid in covering any visible scalp areas you may have. But this option needs to be done gently — being too rough when teasing the hair can cause damage and breakage.

This option also isn't ideal for anyone who has delicate or previously damaged hair. But when performed correctly, some light teasing can add just the right amount of volume.

Another option to help add fullness to your hair is to get extensions. I could write a whole separate post about all of the different hair extension options that are available, but the gist of it is that any type of hair extension will add body and thickness to your hairstyle. (Read my review of Barefoot Blonde Hair Extensions!)

You can order clip in extensions that you can apply yourself at home. Or you can go the professional route and have a semi-permanent option installed. Whichever option you choose is based on your preference, but this is a great option that many people choose to give the appearance of fuller hair.
If you have fine hair, you've likely dealt with frustration at some point while trying to achieve a full, volumized look. But not to worry — there are options available for you!
With the right hair dryer, tips and products, you can achieve the hair of your dreams. It may take time to tweak your routine and learn what works best for you, but don't give up! The more you practice the better you will get at it.
Are you someone who has particularly fine or thin hair? What tips or tricks do you use to help style your locks? And please let me know if you try any of the tips or products I provided. Best of luck, and happy hair styling!
Need more tips for fine hair? I've got you! Read my posts on: great hair clips for fine hair; best root lifters; my top brush picks for fine hair; and best flat irons for fine hair!