Are you someone with thin or fine hair? Looking to add some volume or thickness? These 6 hair thickening products are one I use every single week!
I have pretty thin, fine hair so I rely on my products to thicken things up and make my hair look more full than it actually is. I've tried a LOT of products over the years and have landed on a handful of hair thickening products that I love!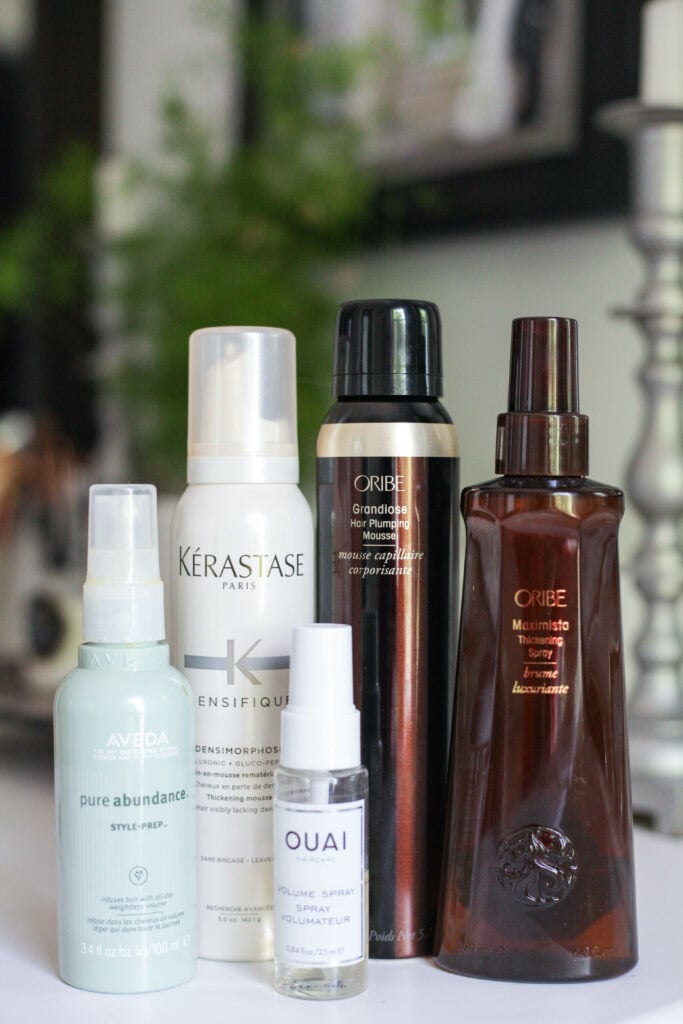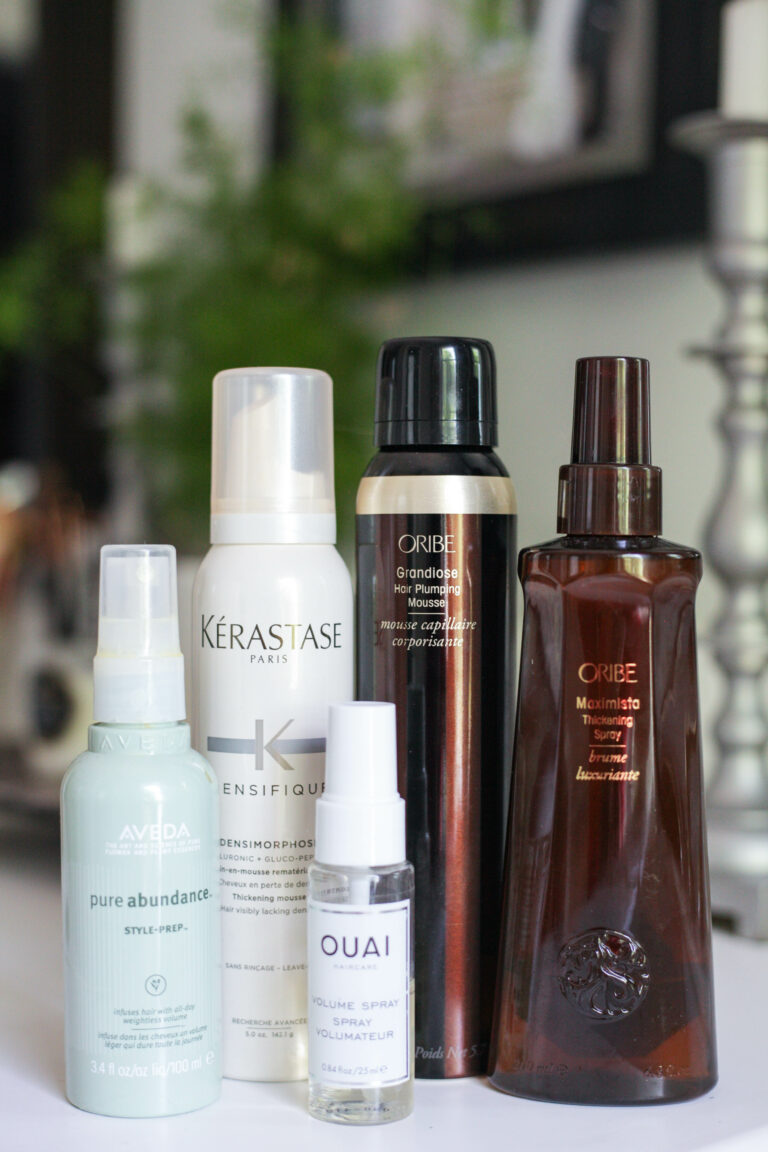 To preface, everyone has different hair types and needs. Your hair may be thin but it may be different than mine so the product that works for me may not work for you!
These are just a few of the products that I've found that works for my hair!
To preface this a little bit, some of these products are a bit more expensive than I typically spend on hair products. I typically only wash my hair about 2 times a week so these products last a long time. AND they all help me extend the number of days in between washes. It's a win, win!
6 of the Best Hair Thickening Products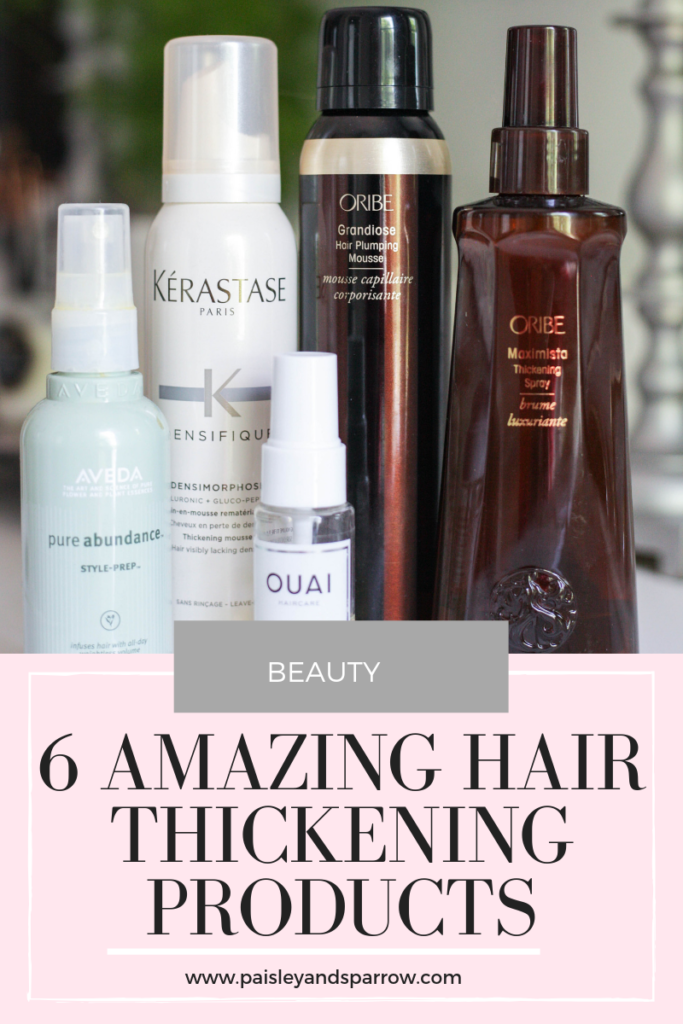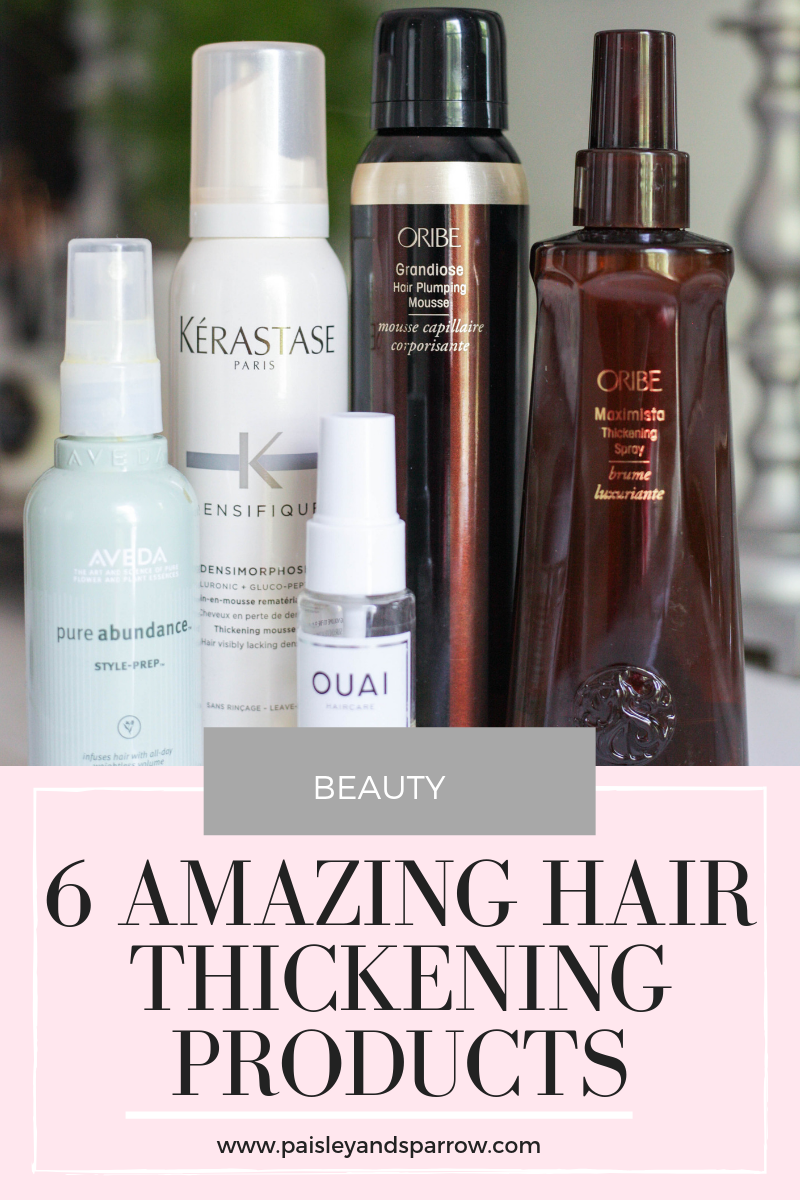 This post may include affiliate links which means I may earn a small commission if you shop using the links below at no additional cost to you. Thanks so much for supporting me and this blog!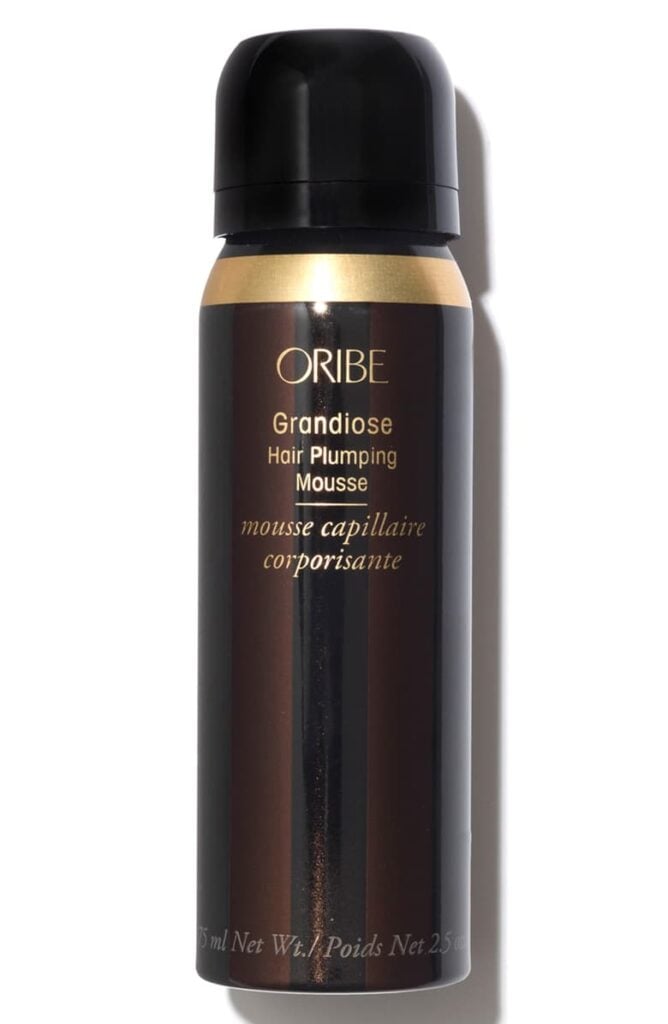 This is my absolute FAVORITE product of all time. When I use this I'm able to go 2-3 days without washing my hair and I still have an amazing amount of volume. It's my secret weapon.
My favorite thing is that it doesn't feel like it's full of product. Your hair is still soft and manageable!
Bonus – it has a heat protectant and helps repair and strengthen your hair.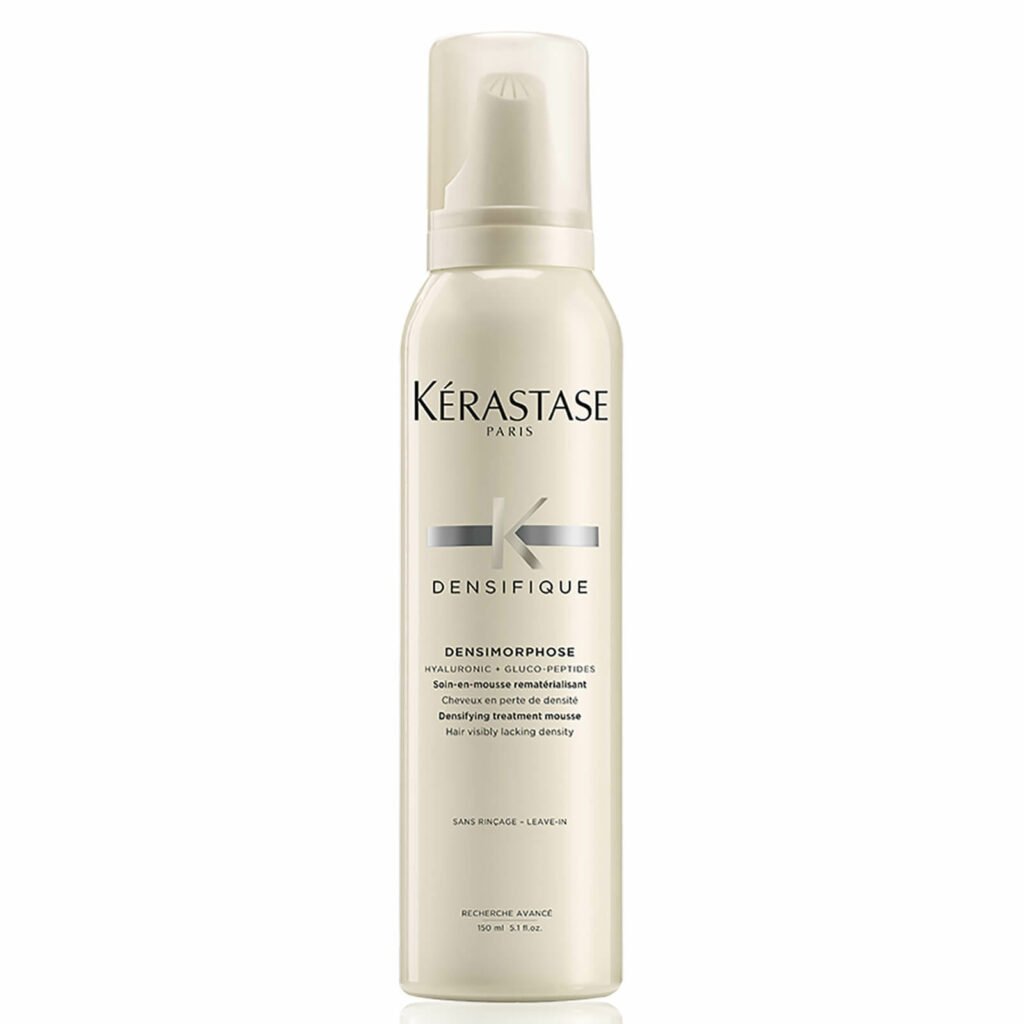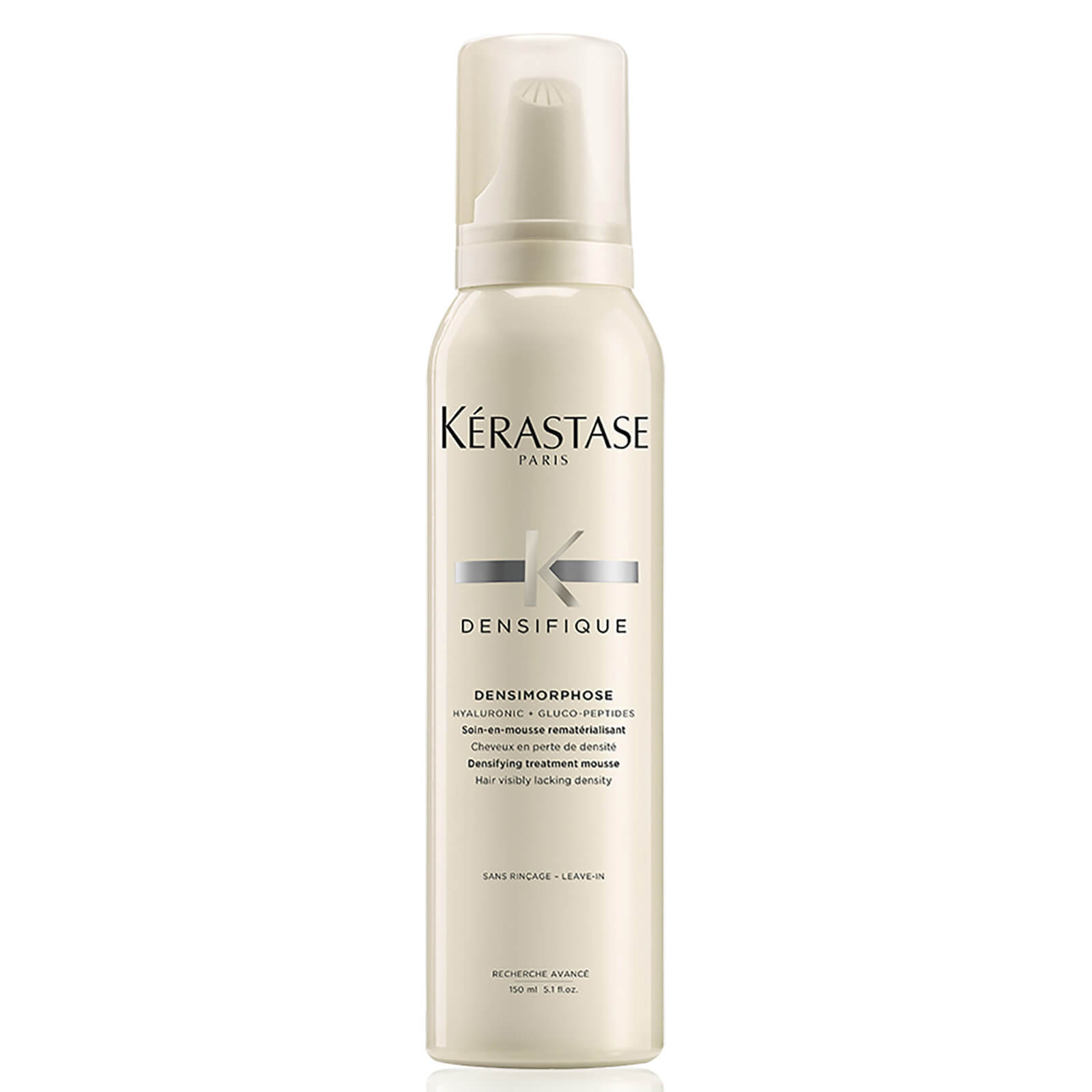 This is my runner up for my favorite mousse. It does an amazing job with adding body and volume.
It's super weightless so your hair feels soft and touchable but doesn't sacrifice on volume and thickness!
If you want less texture I would choose this one over the Oribe mousse.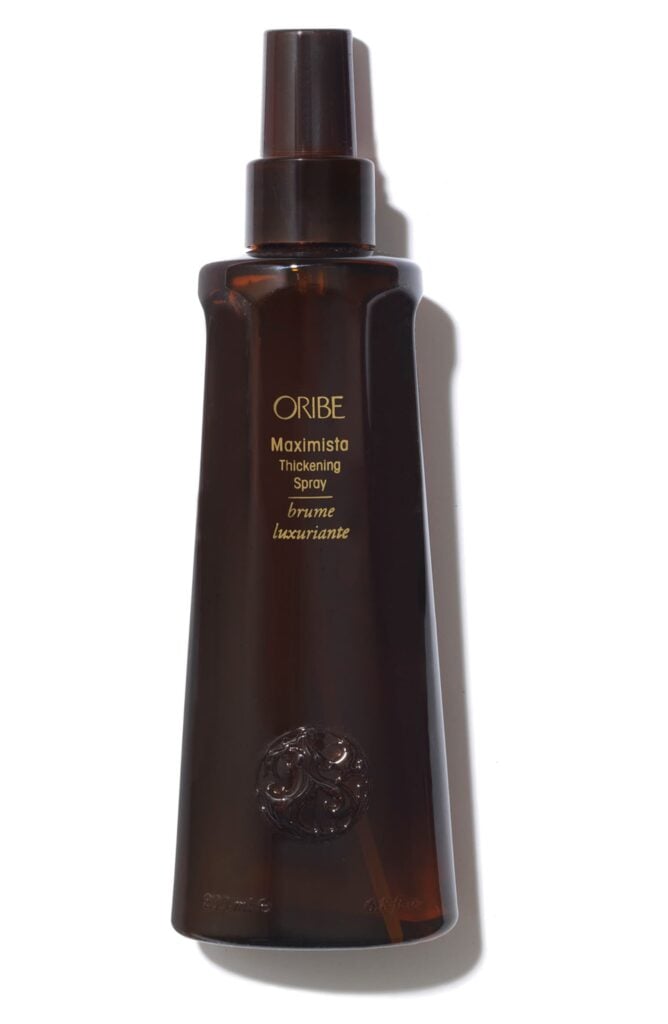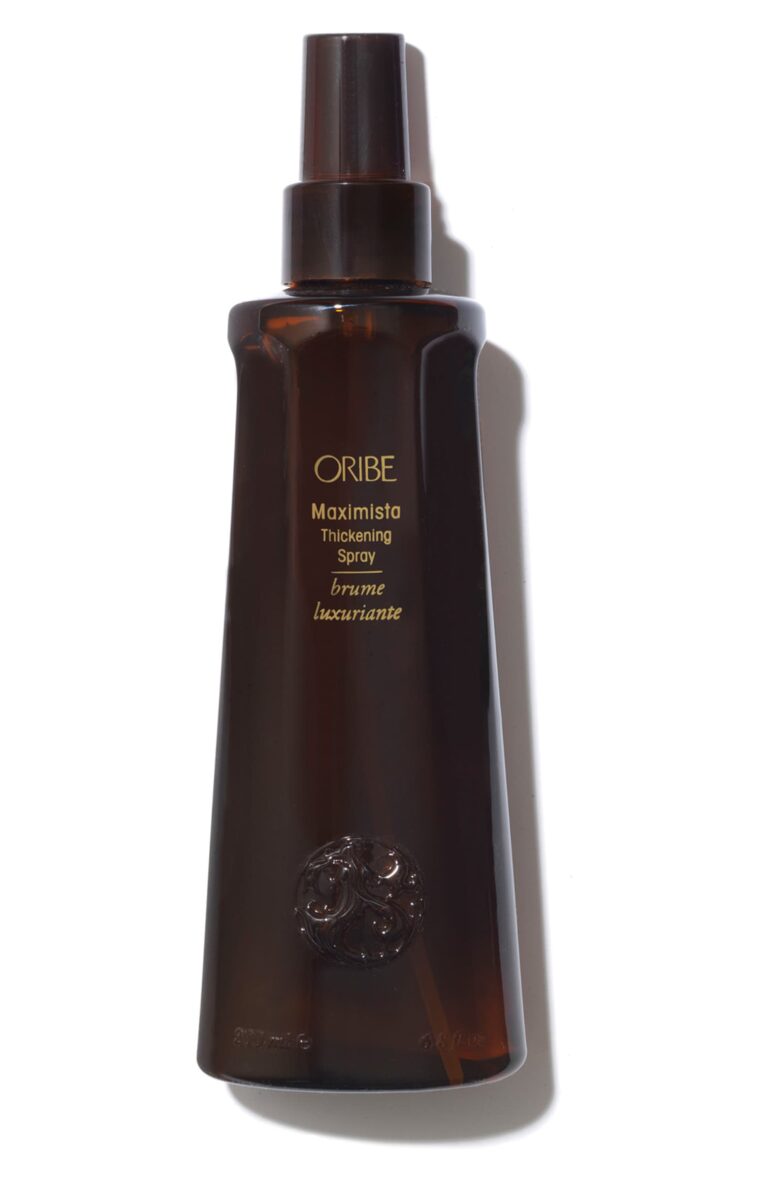 I use this spray pretty much every time I dry my hair. It's a thermal-protective body-builder that also adds volume and creates a more full look.
It works best when you blow dry your hair so the heat activates it even more. One bottle last a LONG time so it's definitely worth the price!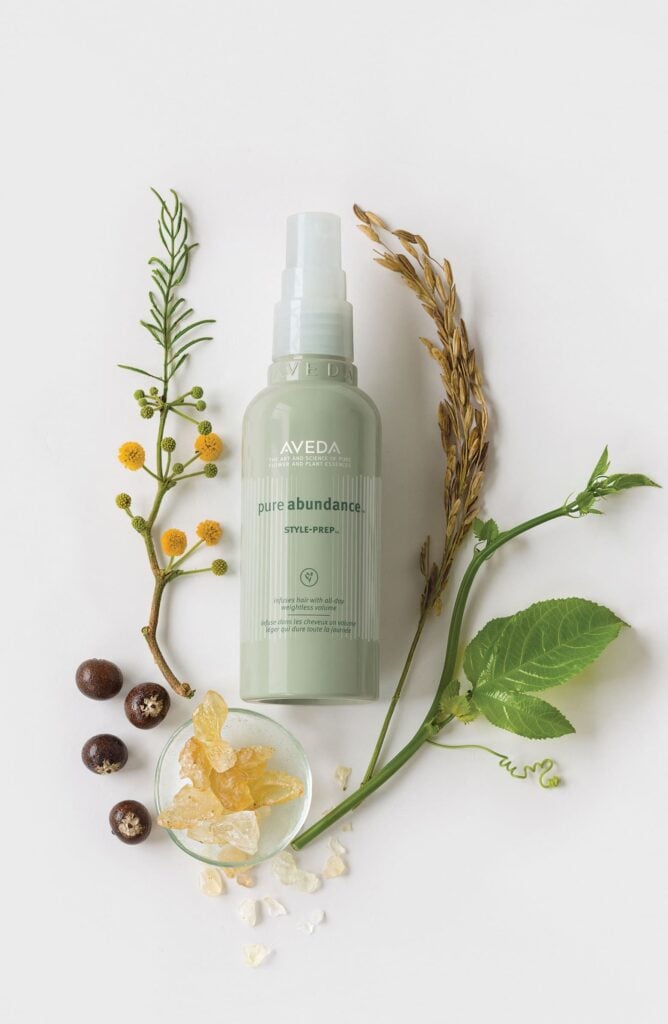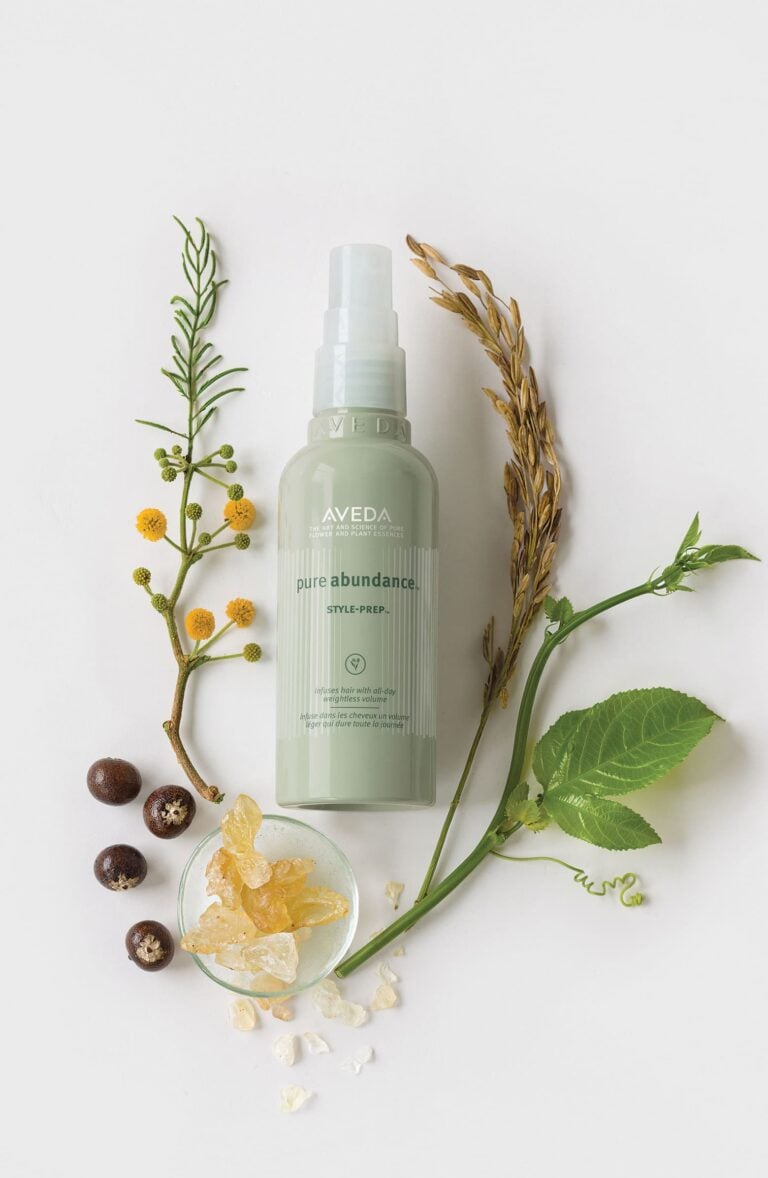 I love this spray (and let's be real, Aveda products just smell AMAZE)! Spray this on damp hair before blow drying to create weightless volume without any grit to it.
You can also use it on 2nd (or 3rd…) day hair by simply spraying it on dry hair, combing it through and styling!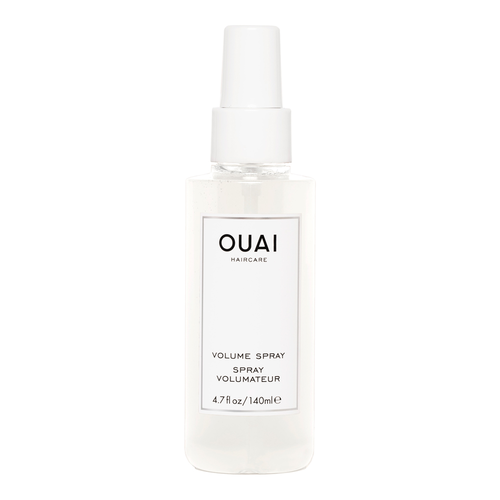 Yes, I realize this is my 3rd spray but what can I say? I love a good volumizing spray! 🙂
I can't decide which smell I like better – Ouai or Aveda! This voluming spray instantly lifts hair from the roots.
Spray it on damp hair and activate it with the heat of your blow dryer. It won't make hair feel greasy but adds a perfect amount of shine!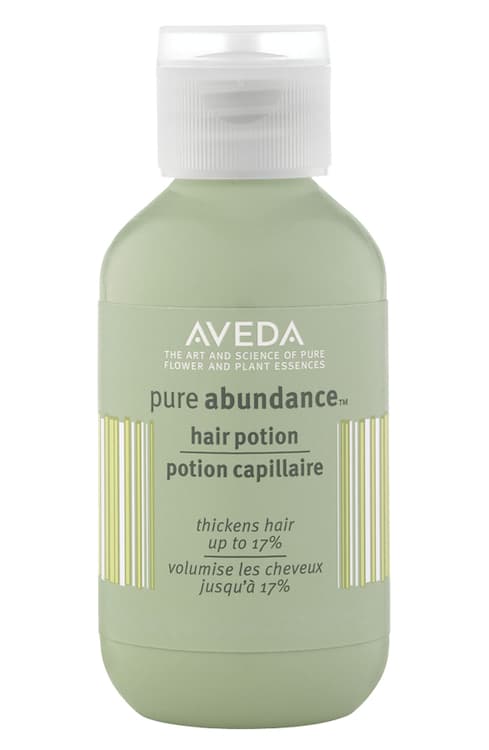 This is a crazy product! It's a powder that liquifies when you rub it. You can shake some into your hands, rub it together and add it your roots or put some directly onto your hair for a more concentrated use.
You can also add it to wet hair before blow drying to get more volume.
A little bit of this product goes a long way!
I hope some of these hair thickening products help you create thicker, more voluminous hair! I'd love to know what types of products you love for fine hair! Be sure to check out my how to organize your hair products post to keep all your hair products neat and tidy!
Thanks for reading!