Always on the hunt for ways to add fullness to your flat hair and finally rock that hairstyle you've been wanting to try? Do you struggle with giving your fine hair a boost that lasts until the end of the day without damaging it?
Presenting to you, the holy grail of volumizing fine hair: root lifters.
What Is Fine Hair?
Hair is classified based on its texture, as determined by the circumference, diameter, and width of individual hair strands. When it comes to fine hair, individual strands lack in diameter. They usually run on the smaller side than coarse or medium hair textures.
This is a different hair type than thin hair (though the two terms are sometimes used interchangeably). You can have fine, thick hair or coarse hair that is thin (meaning fewer hairs on your head).
People with fine hair don't necessarily have less hair on their heads than those with thicker hair. They could actually have more, but the only difference is fine hair individual strands take up less space than hair strands with bigger diameters.
If you have fine hair, you may also be struggling with excessively oily, limp hair. Each hair strand has its own oil gland attached that can retain moisture in your hair and make it sit flat on your head, taking what little volume you had away from it. Root lifters can come in clutch here to boost lifeless hair.
What's a Root Lifter?
Root lifters are products that can add amazing volume to your hair without making your hair look greasy. They repel moisture, thus preventing your hair from lying flat against your scalp. They can even hide bald patches.
That's not all. The right root lifter may also help protect your hair and scalp.
Root lifters are available in different consistencies, such as hair mousse, gel, sprays, lotions, and hair powders. Just apply them topically and watch the magic unfold.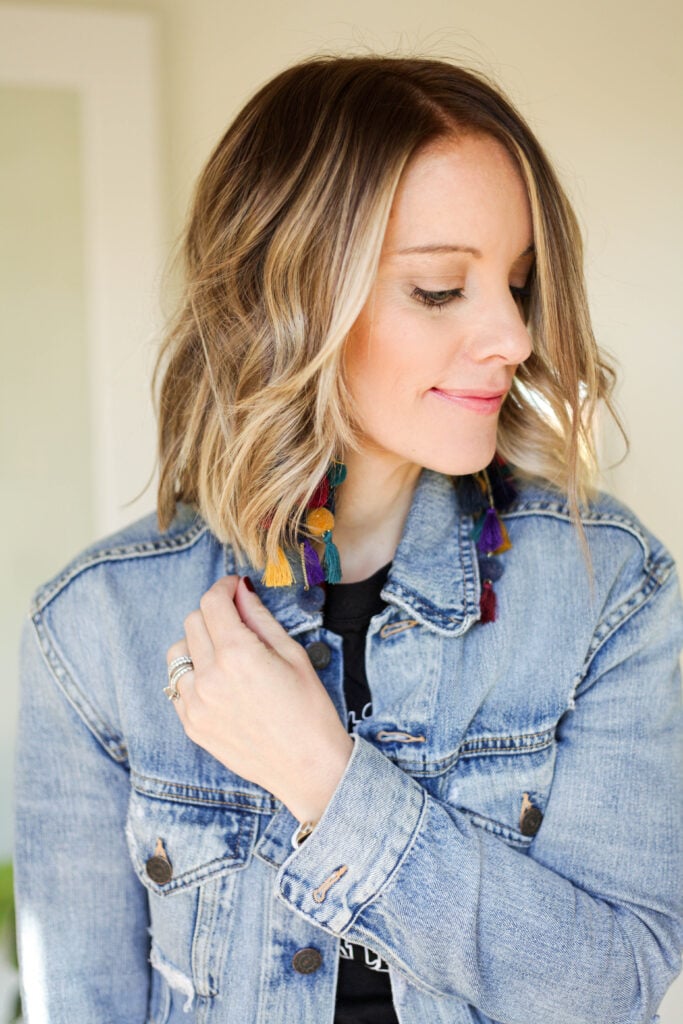 Considerations Before Buying a Root Lifter
Finding the best products to use can be quite a task. There are a few important things you should think about when picking your root lifter to find the one that will work best for you and give you the sky-high volume you're looking for.
Wet or Dry Hair
Are you going to be using your root lifter on wet or dry hair? Root lifting gels, lotions, and mousse work well on wet hair, while root lift spray work best on dry hair.
Choose one that fits your routine for best results. Otherwise, your hair might end up looking like it has excess oil and the product won't give you any extra volume.
Ingredients
The root lifter market is huge. With many popular brands formulating a range of products to boost your hair's volume, finding variations in the ingredients list is common.
While the ingredients list keeps changing as we move across brands, one ingredient has firmly found its footing in the root lifting world — Polyvinylpyrrolidone/vinyl acetate (VP/VA) copolymer.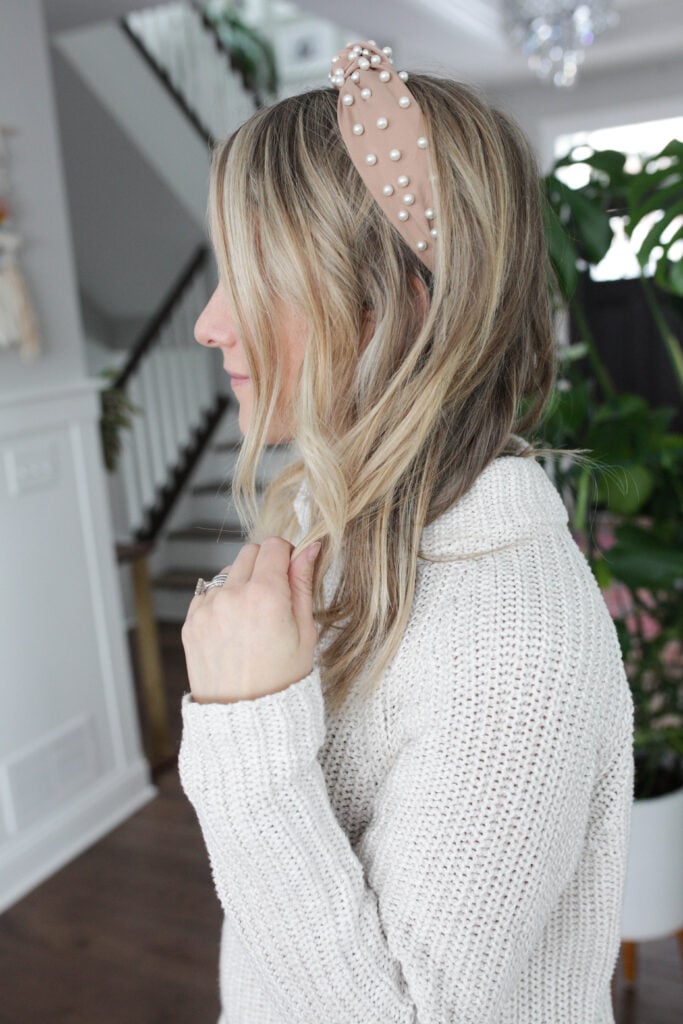 The VP/VA copolymer boosts the volume of your tresses right from the roots to the strands and adds a substantial amount of volume to the hair, making it easy to style. It also keeps the hair from absorbing moisture, which can weigh it down and give you limp locks.
Not all ingredients offer this level of complete coverage. Perhaps that is why it's such a big hit with the haircare industry.
Whether You Want to Use Mousse, Gel, Spray, Etc.
There is a wide range of hair care products in the market for voluminous hair. Root lifters can be found in various forms and consistencies, from volumizing mousse to hair gel and spray.
Different consistencies give you slightly different results and looks, so make sure to pay attention to your hair care needs before you pick a product.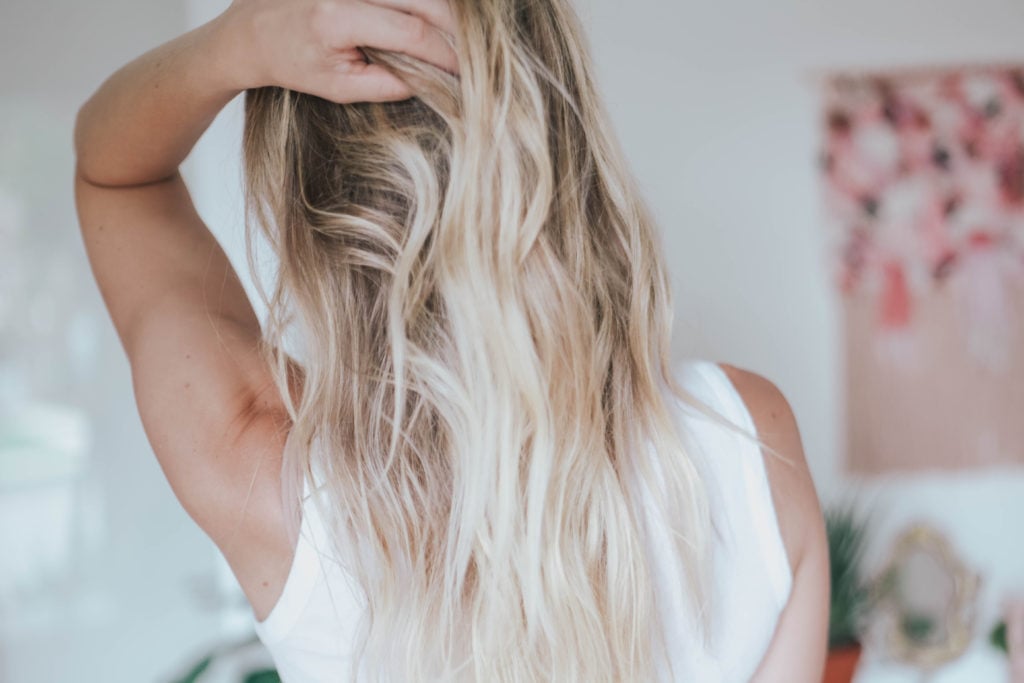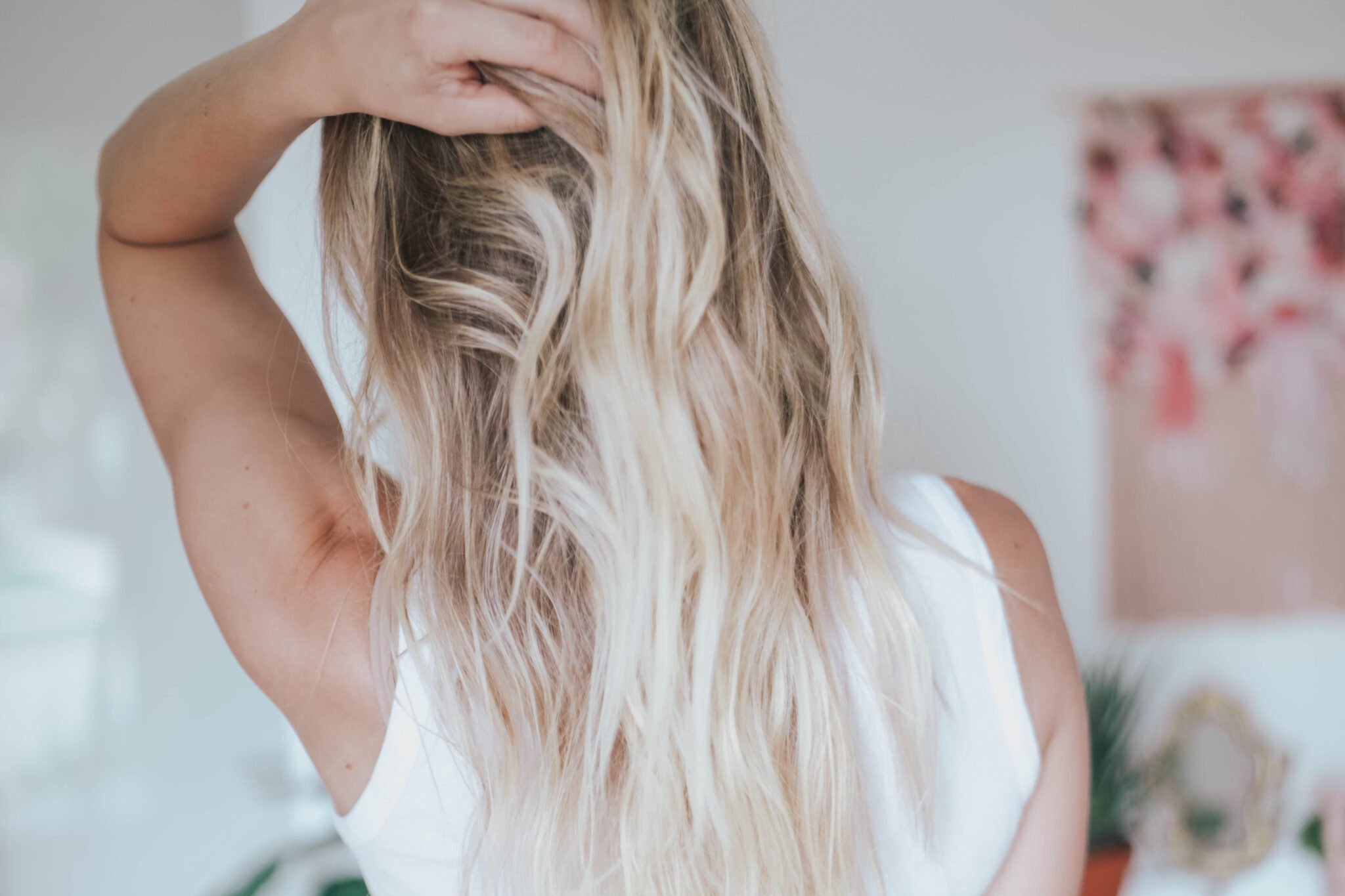 Tips to Give Fine Hair Volume
To get the most out of whichever root lifter you choose, make sure you're using it the right way and taking other steps to give your hair volume.
Use shampoos and conditioners that are specifically designed to add volume to your hair. It will help smooth the strands for natural movement.
Moisture can weigh down your hair and make it look flat. Make sure to remove all moisture from the hair by blow drying it before the process if using a root lifter that requires dry hair. Pro tip: blow dry with your head upside down to give your hair an instant lift.
After you apply the product on towel-dried hair, blow-dry right at the spot where you applied the product to give your hair a lifted look. Ideally use a round brush to add additional volume.
Change the way you part your hair. If you normally opt for a middle part, switch it up in favor of a side part, or switch from one side part to the other side. It will create volume at the root, creating an illusion of thick, luscious hair.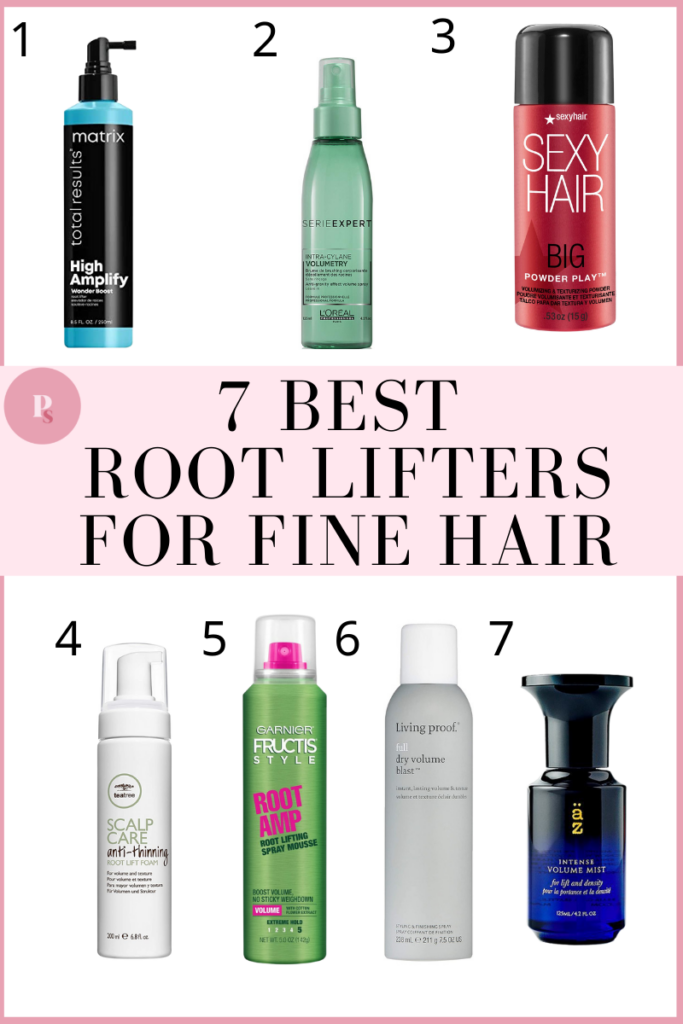 Paisley + Sparrow is a participant in the Amazon Services LLC Associates Program. This post may include affiliate links which means I may earn a small commission if you shop using the links below at no additional cost to you. 
7 Best Root Lifters for Fine Hair
Now that we have gone over everything there is to know about root lifters, let's look at the best volumizing hair products on the market today.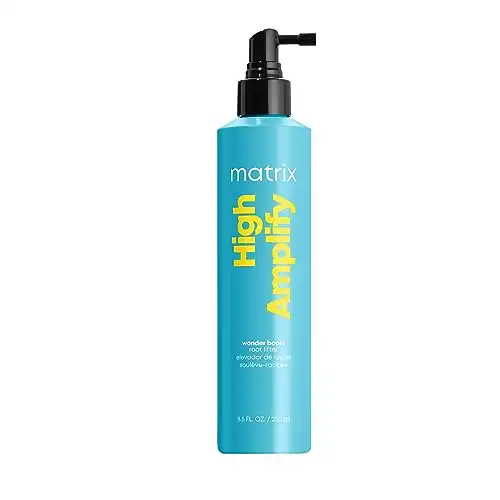 We earn a commission if you make a purchase, at no additional cost to you.
The Matrix Total Results High Amplify Wonder Booster Spray offers an incredible root lift and an all-over volumizing effect. It can boost the natural volume of your hair by a whopping 35%. With volumizing benefits as far-reaching as this, it's safe to see why it's trusted by professionals.
The product comes with a targeted nozzle applicator, allowing you to apply the root booster as close to the scalp as possible to ensure full coverage. It has a lightweight, cruelty-free formula and is devoid of harsh chemicals and alcohol.
Plus, its effects of this volumizing spray lasts until the next wash, making it one of the best booster sprays on the market today.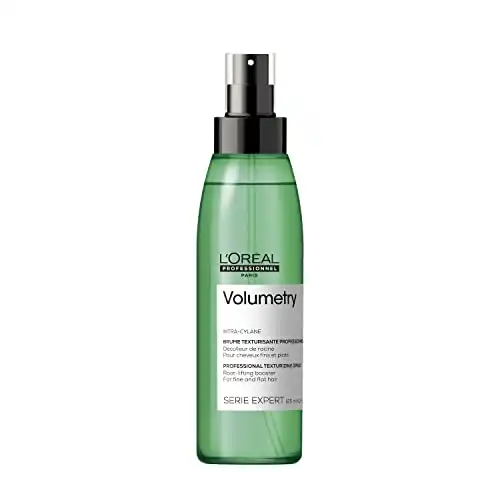 We earn a commission if you make a purchase, at no additional cost to you.
The L'Oréal Professionnel Série Expert Volumetry Lift Spray is a lightweight spray that offers top-tier volume, shine, and frizz control. Formulated using salicylic acid, it lifts the roots without leaving any greasy residue behind. It comes highly recommended for fine hair that is prone to becoming greasy and oily.
Just apply the root spray onto the roots of damp hair and give it a comb through to give your fine, flat hair instant volume.

We earn a commission if you make a purchase, at no additional cost to you.
The SEXYHAIR Big Powder Play Volumizing & Texturizing Powder works wonders on dry hair by absorbing oil and adding volume to fine hair. One can even say it does the work of dry shampoo.
The powder comes out a white color, which may put off people with different hair colors. Luckily, it becomes translucent when you blend it into your roots. That kind of explains why it has 15,800+ glowing reviews on Amazon.
Just sprinkle the powder into the roots of your hair and give it a quick massage with your fingers. It will give your hair shine, texture, and a powerful punch of volume.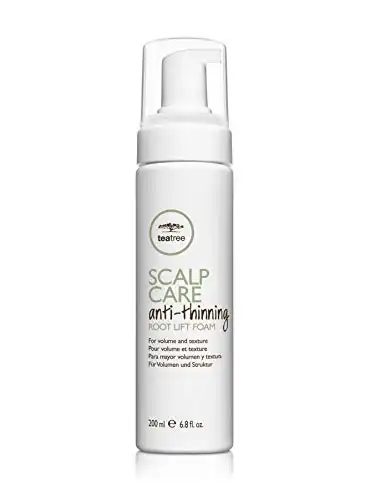 We earn a commission if you make a purchase, at no additional cost to you.
The Paul Mitchell Tea Tree Scalp Care Anti-Thinning Root Lift Foam is a liquid-to-foam organic root lifter. It uses vitamin E, panthenol, and cornstarch to volumize your hair strands and give you thick and bouncy hair.
It's a vegan formulation that contains a blend of natural ingredients of clover flowers, ginseng, Kakadu plum, pea petites, and turmeric to promote a healthy, moisturized scalp.
Dispense a small amount of the root lift foam onto the palm of your hands and work it into damp hair. Focus on the roots, and blow-dry up and away from the scalp.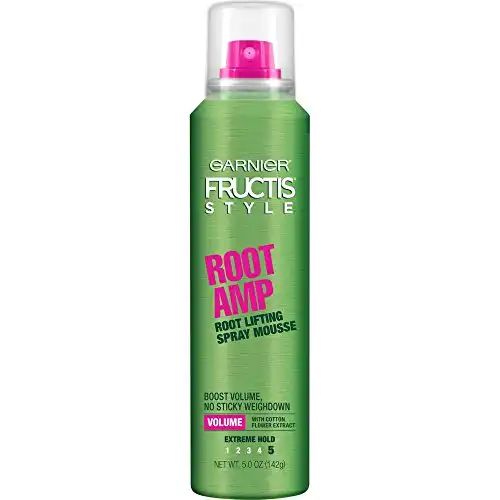 We earn a commission if you make a purchase, at no additional cost to you.
The Garnier Fructis Root Amp Root Lifting Spray Mousse adds tons of volume without leaving a sticky residue. It works on all hair types and keeps your locks fresh and soft all day long at a price that won't break the bank.
This product is also not tested on animals, so feel free to benefit from its volumizing effects, guilt-free.
Just spray the target action spray mousse directly into your roots, give your hair a quick massage, then blow-dry to add volume and lift with incredible holding power.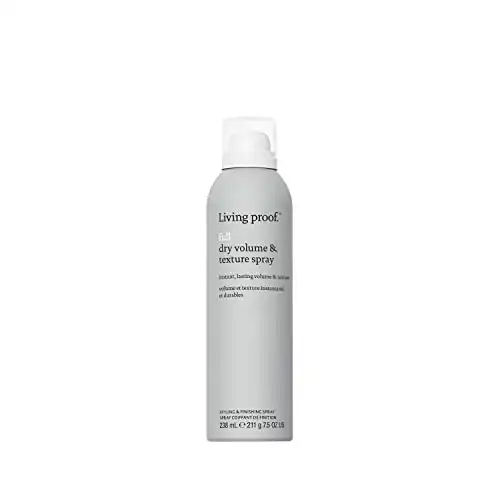 We earn a commission if you make a purchase, at no additional cost to you.
The Living Proof Full Dry Volume and Texture Blast uses volumizing and texturizing molecules to coat each strand of hair and increase the space between hair strands. This means this featherweight formula is giving you the appearance of having double the amount of hair than you actually do.
Just spray the product on your roots to give it the appearance of an instant lift. You can also spray it all over on dry hair to add major volume.
This is such a good root lifter – I'm a big fan of anything Living Proof including this spray!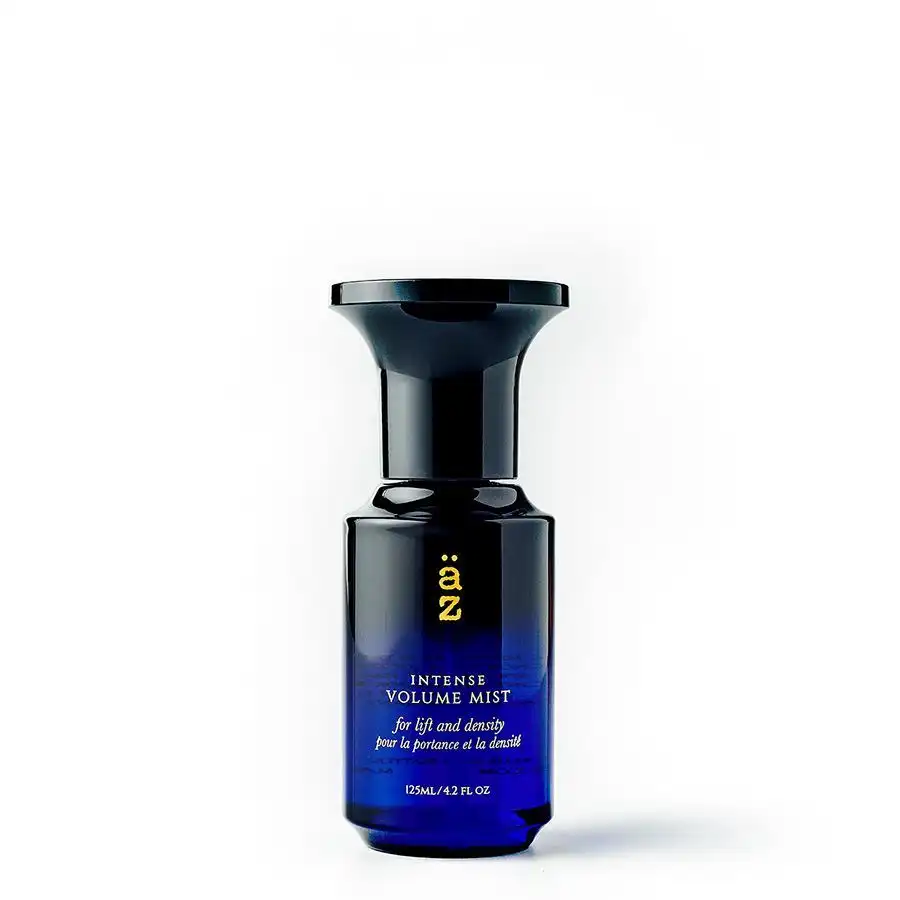 We earn a commission if you make a purchase, at no additional cost to you.
The most expensive on my list, the Az Craft Luxury Haircare Intense Volume Mist volumizes your hair by wrapping each strand in stiff but flexible polymers. It makes your hair look and feel thicker, protects strands from frizz and humidity, and gives your hair some texture.
The volume mist works well on both wet and dry hair, but if you want maximum benefits, consider lifting sections of damp hair and spritzing it throughout the roots before you blow-dry.
You can then style your hair as you see fit. Alternatively, spray the mist on dry hair to add texture and grip.
Wrapping Up
Now you know some of my best products to create a voluminous look! Using root lifters, especially ones formulated to protect the scalp and prevent moisture buildup, can help boost the volume of your hair without making it look greasy.
Remember to check the ingredients list before you hit buy. Happy volumizing!
If you don't have a good heat protection product, check out Olaplex's hair oil! It's one of my favorite products that I use daily.
If you love hair powders, be sure to check out the best hair powders for volume and texture!
Want more tips for styling your fine hair? Check out the 12 best brushes and 11 best flat irons just for your hair type!