Miles is officially one month old! Well he was on month 2 weeks ago but things are just taking a little bit longer to do now that we're a family of 5! 🙂 These first few months are always such a blur so I wanted to do a bit of a recap of them for both you and me!
If you missed it, swing on over to this post for Miles' birth story or this one for his nursery reveal!
Miles' had a pretty eventful first month of his life. The day after we got home from the hospital we headed up to Roy's school for his preschool orientation. We also hit up the MN State Fair, church, our local fall festival, had our first dinner out as a family of 5 and had 2 photo shoots!
Best Baby Products for Newborns
It's a lot easier to get on with life with the 3rd baby, mostly because you don't have a choice in the matter! Our other 2 kids still had things we needed to take them to so Miles is quickly learning how to nap and eat on the go…and I'm figuring out how to manage 3 kids on the go too!
Eating
If you've been around P+S for a while, you know that breastfeeding hasn't always been the best option for us. You can read about my experience breastfeeding Roy here and Penelope here.
This time around, it went pretty well in the beginning but then I quickly realized that Miles was a pretty lazy eater. He didn't seem to eat a full feeding and would take super short naps and wake up hungry. Given the fact that I have 2 other kids and I don't love nursing him on the go, it was starting to wear on me.
I'm a lot better at recognizing my emotions with this 3rd baby and despite it being not my favorite decision to make, I decided to start feeding him with bottles during the day to ensure he got enough food. I pumped for most of his feedings but knowing that wouldn't be sustainable, we also got some formula. At about 4 weeks we started adding in a little bit of formula – now we're mostly formula feeding him (at 6 weeks).
Overall Transition to 3
Honestly the transition hasn't been too bad! I thought the transition from 0-1 was so hard for me because everything was brand new. With Miles, I at least knew (mostly) what to expect.
I think the hardest part is managing a 3 year old and almost 2 year old! When there's 2 other kids, and young ones at that, there's not much down time in a day.
We're always super intentional to do date nights because that's how Rishi and I keep our marriage healthy. Thankfully we have fabulous babysitters who come over, sometimes with only a couple hours notice, to help out!
My Favorite Products for the First Month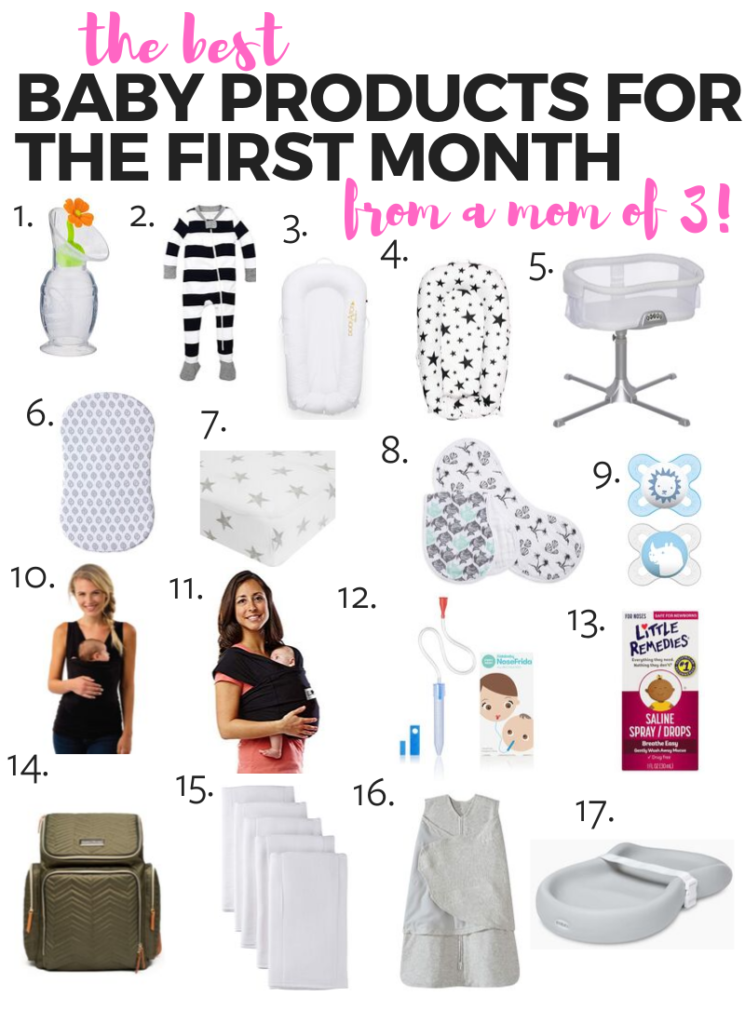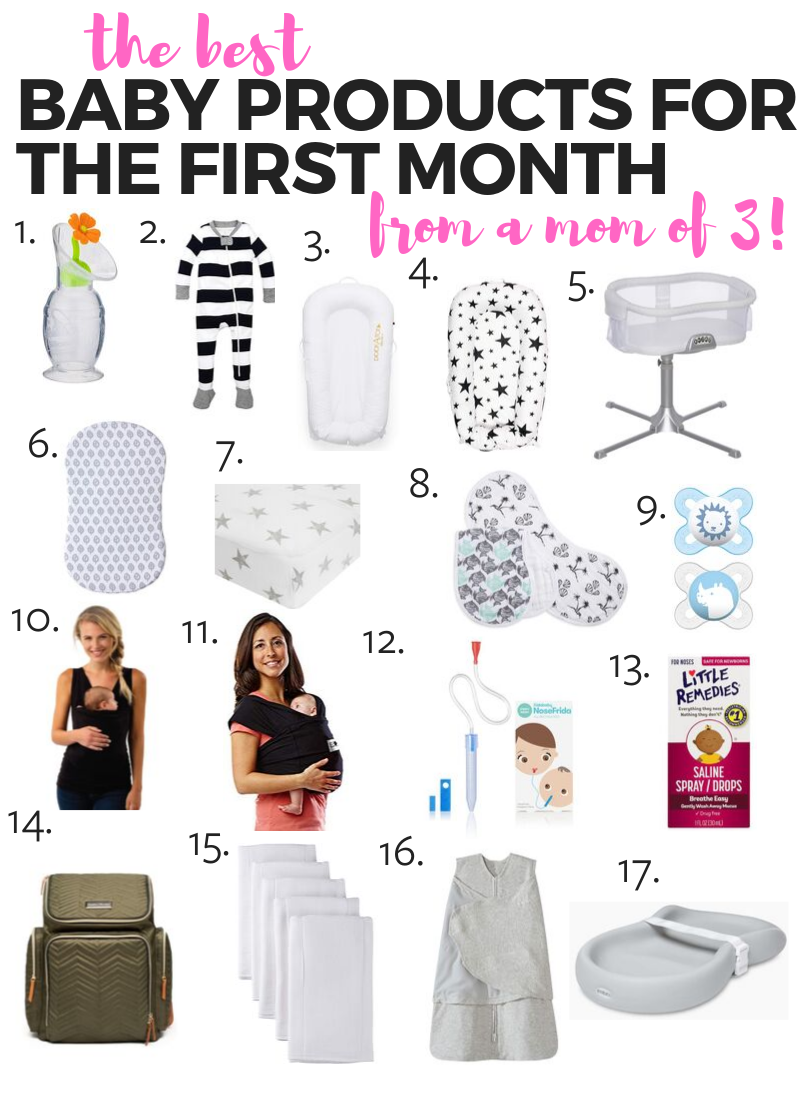 Paisley + Sparrow is a participant in the Amazon Services LLC Associates Program. This post may include affiliate links which means I may earn a small commission if you shop using the links below at no additional cost to you. Thanks so much for supporting me and this blog!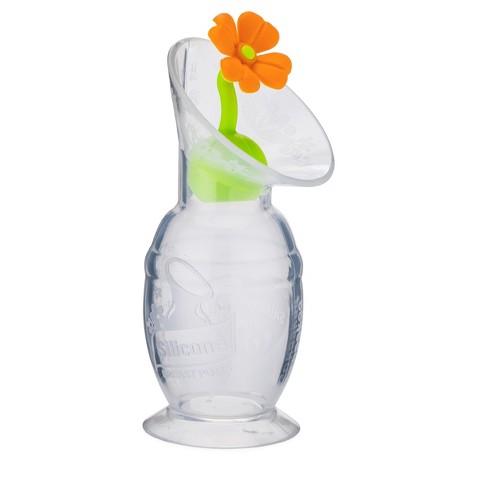 I'd originally planned on getting one of these but sure enough, pregnancy brain took over and I thought I'd ordered it but hadn't! I had heard great things about the haaka so thought I'd try it.
I used this for about half of the feedings in the beginning. You just suction it on to the side that they're not nursing on to collect excess milk. It was an easy way for me to collect milk to freeze and also relieve pressure as I was slowing down on my pump sessions.
There's 2 options – one without the "flower" stopper and one without. Take it from me and get the one with the stopper. The one time I didn't use the stopper Penelope dumped out about 3oz of milk. UGH.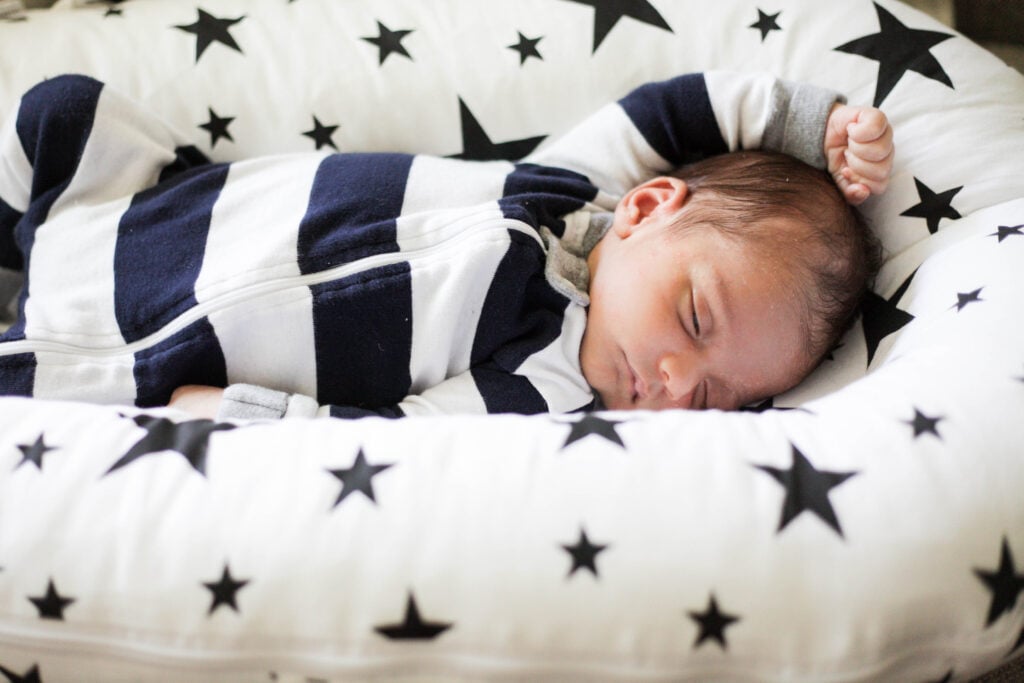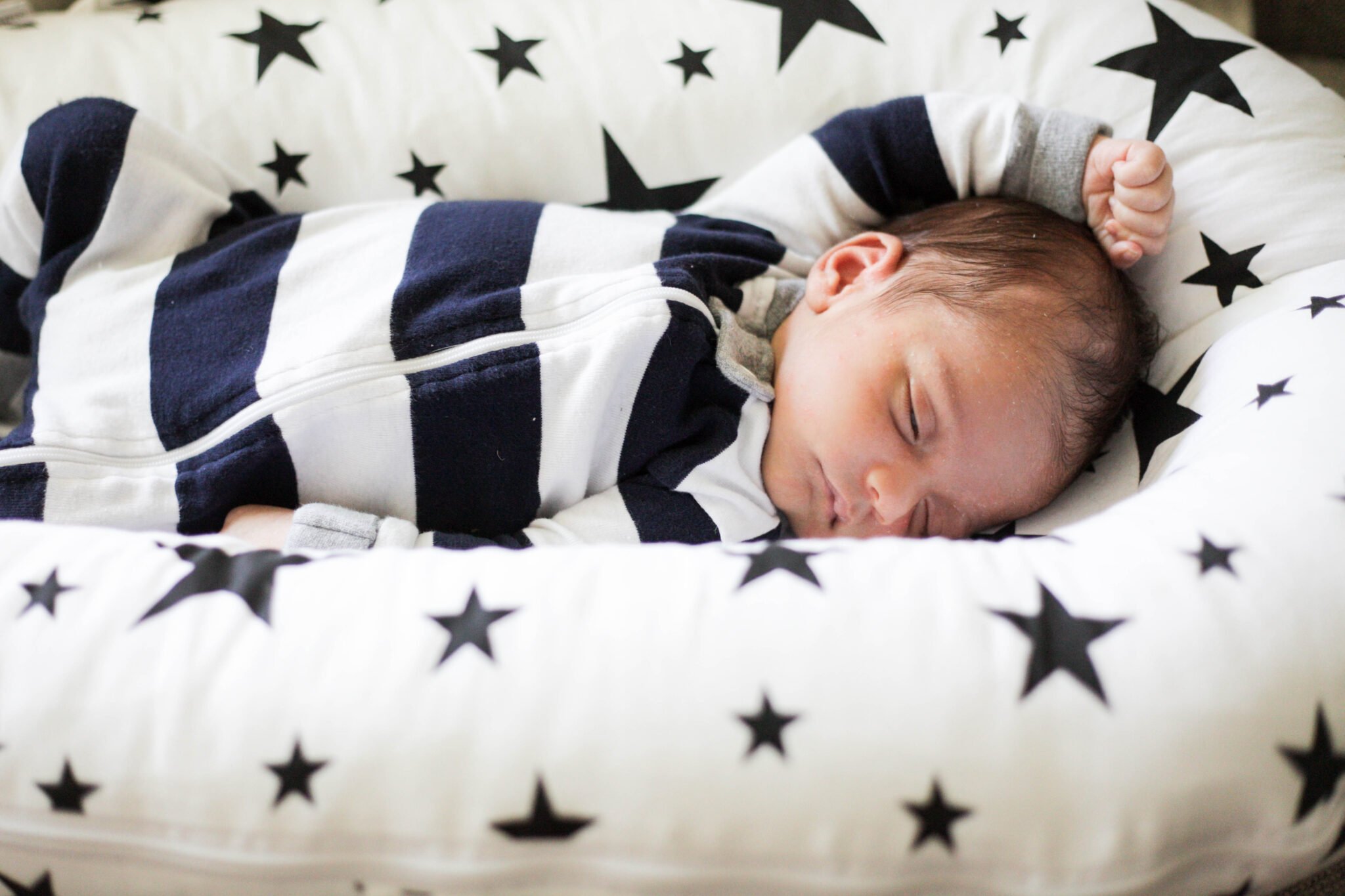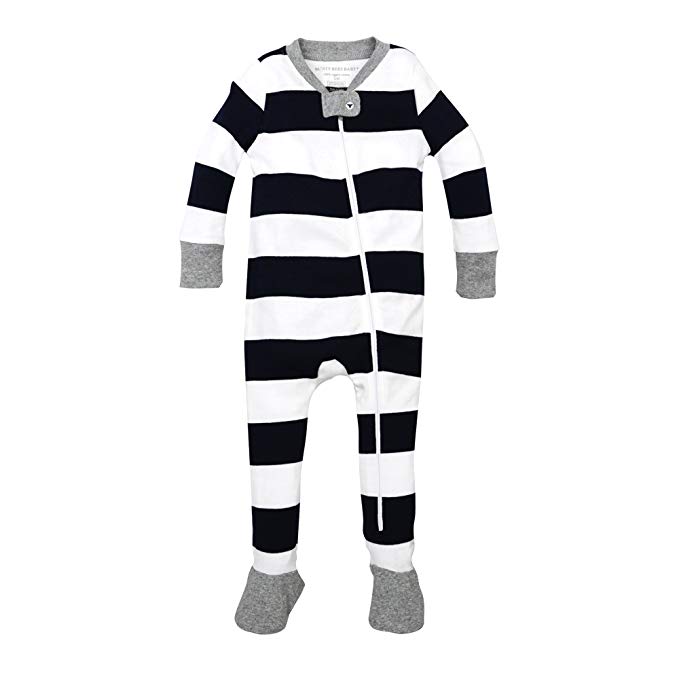 These are great if you have slimmer babies! They're so cute, super cozy and perfect for lounging around. They come in a ton of patterns!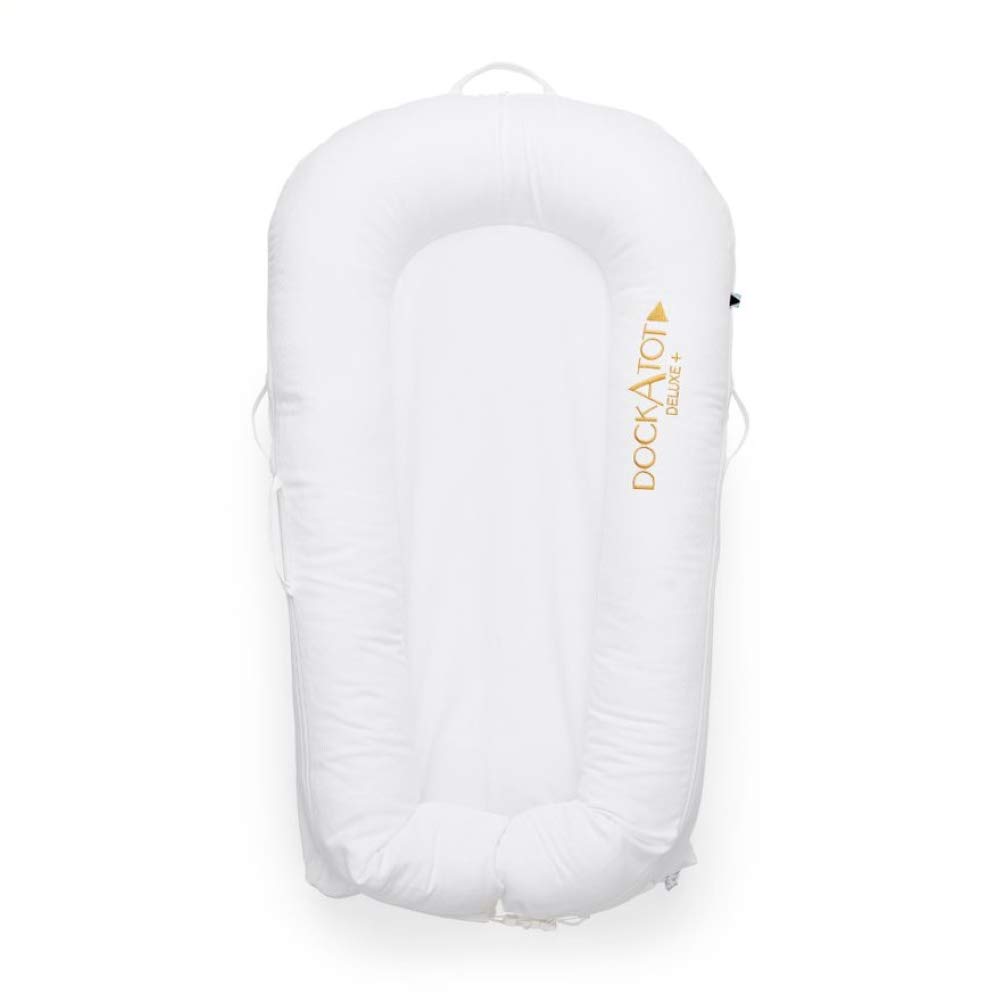 I have absolutely loved using our Dockatot with all of our kids! I love it best for the 2nd and 3rd kids because I'm often setting the baby down to help out the bigger kids.
I have a full review on DockATots on this post so be sure to check that out for all the details!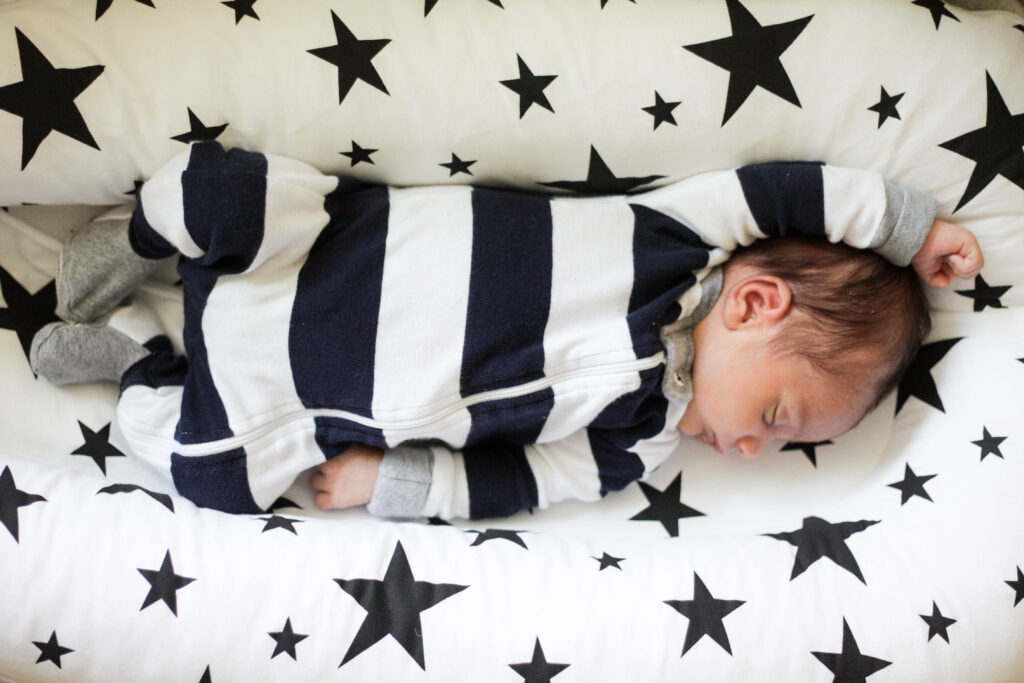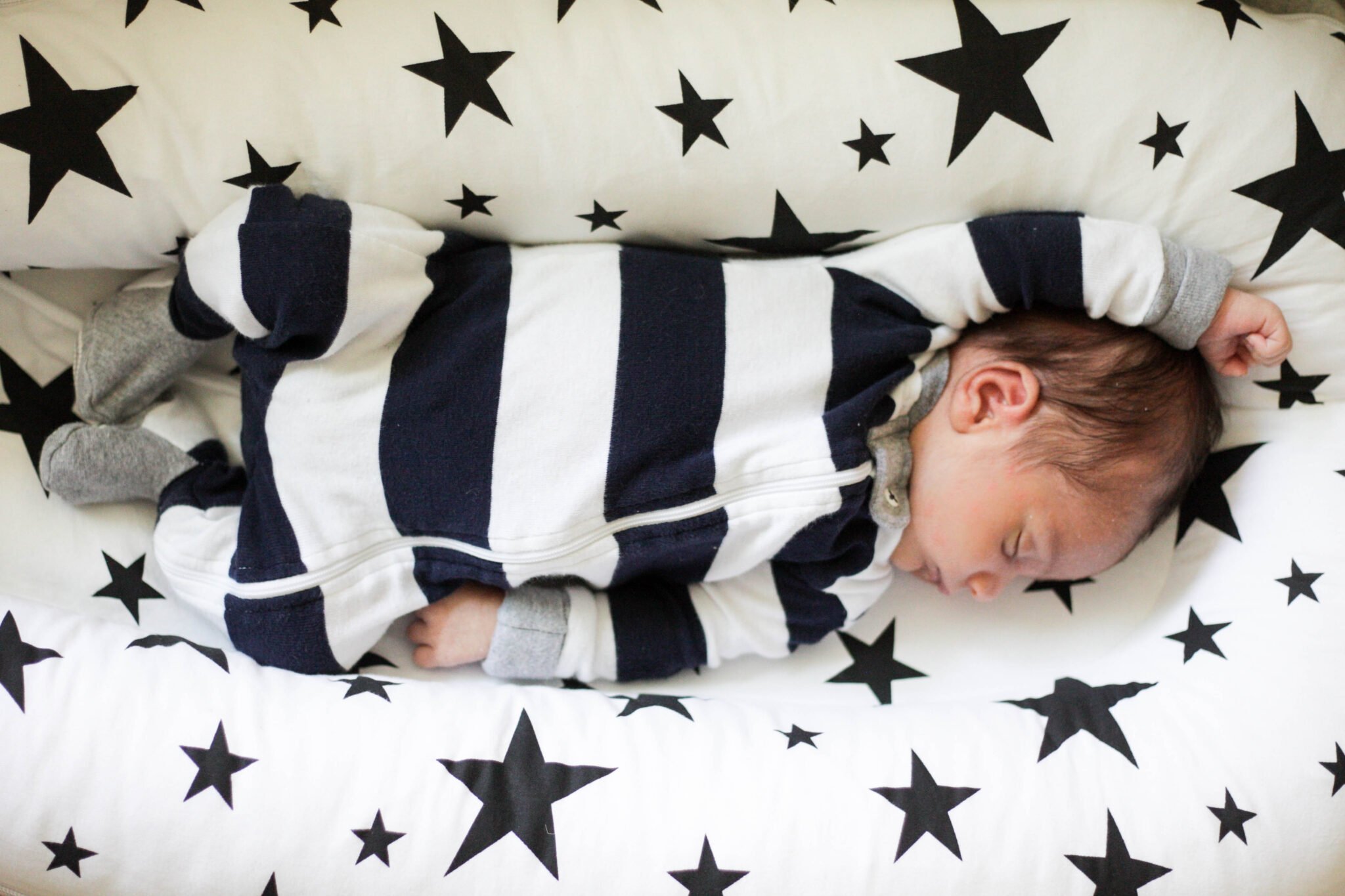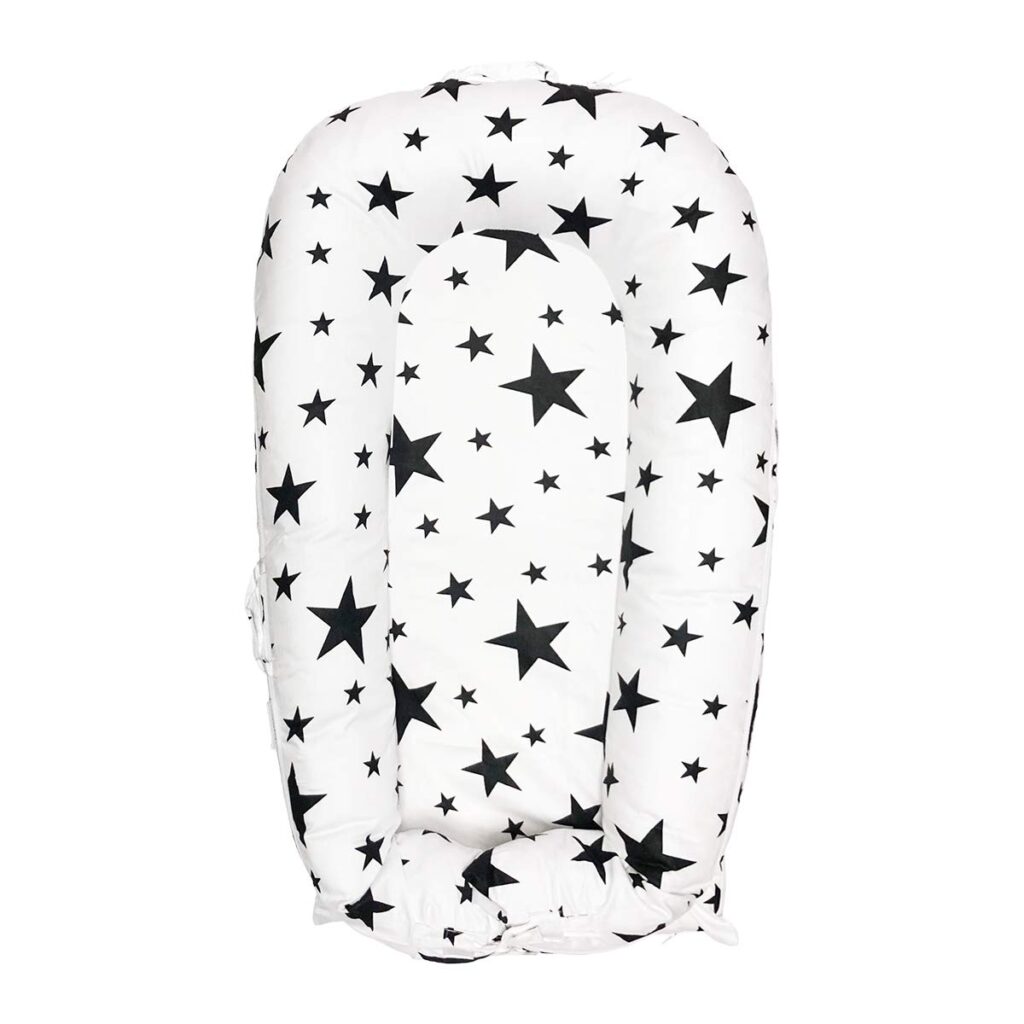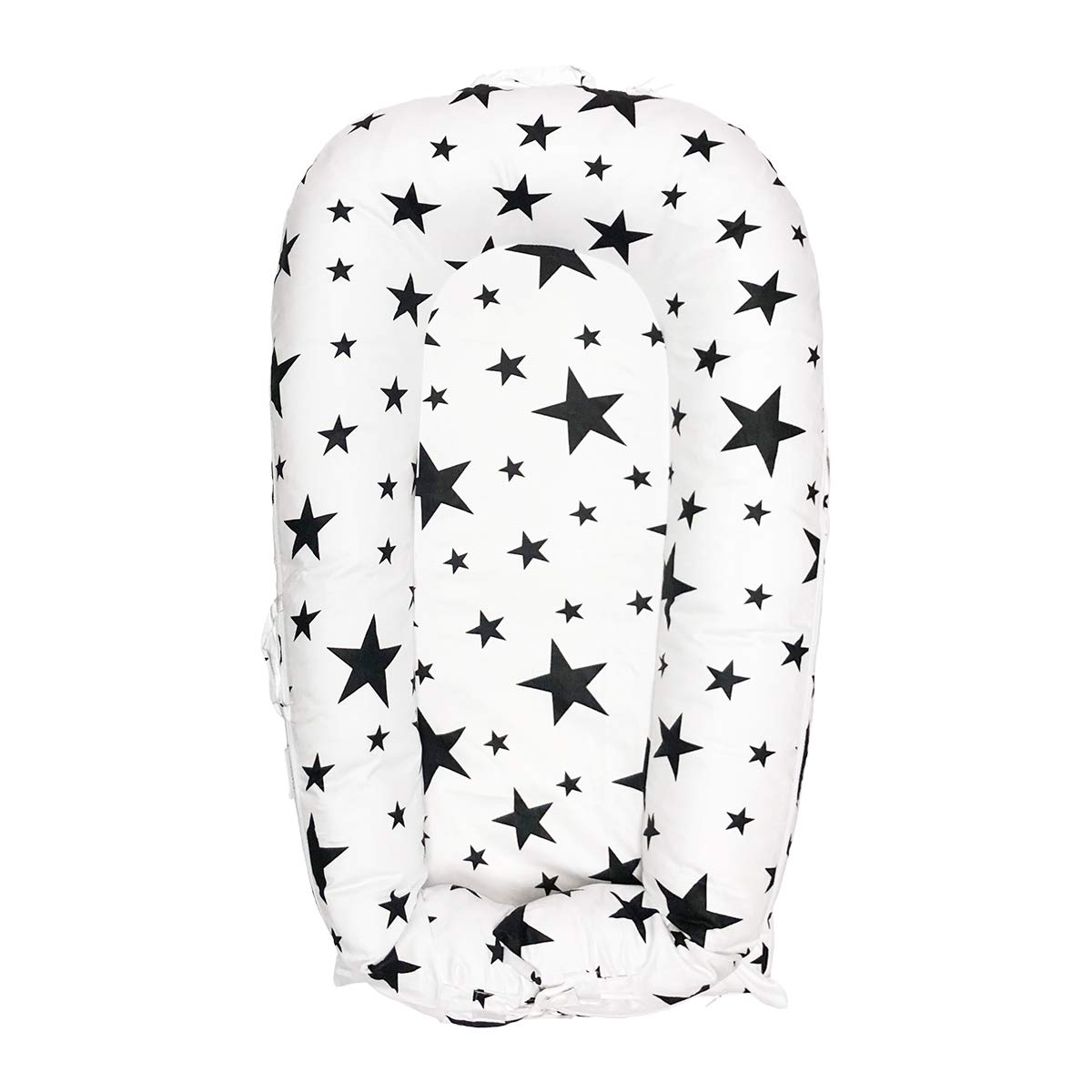 I was trying to find a new "boy" DockATot cover and this star one was perfect! It's not a DockATot brand but it's significantly cheaper than the real thing. It's not quite as great of quality as the real one but it works just fine in my opinion!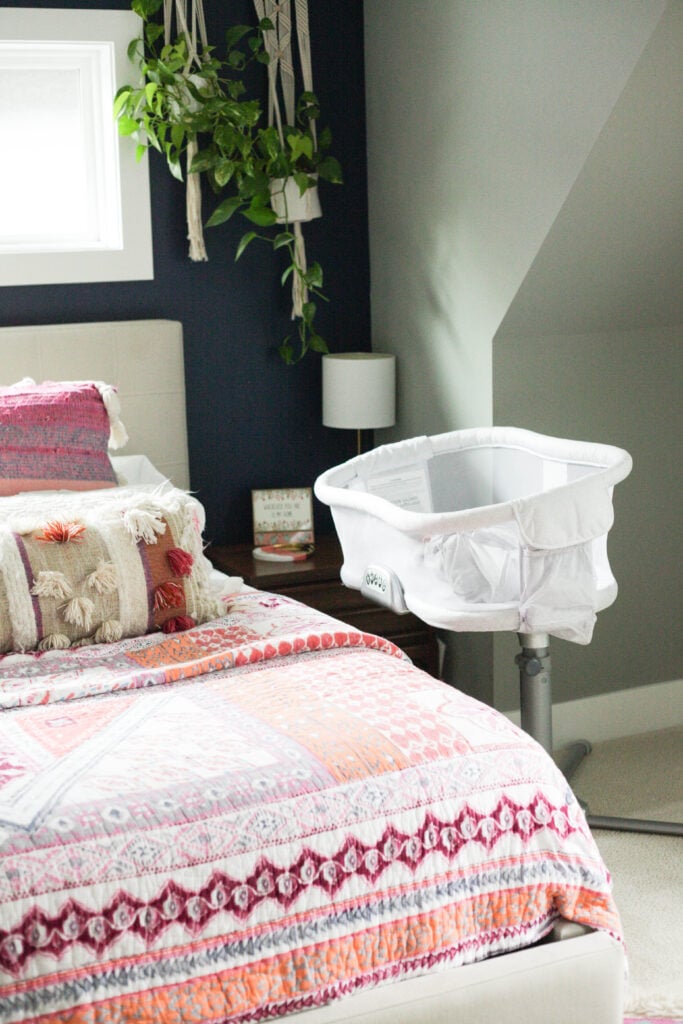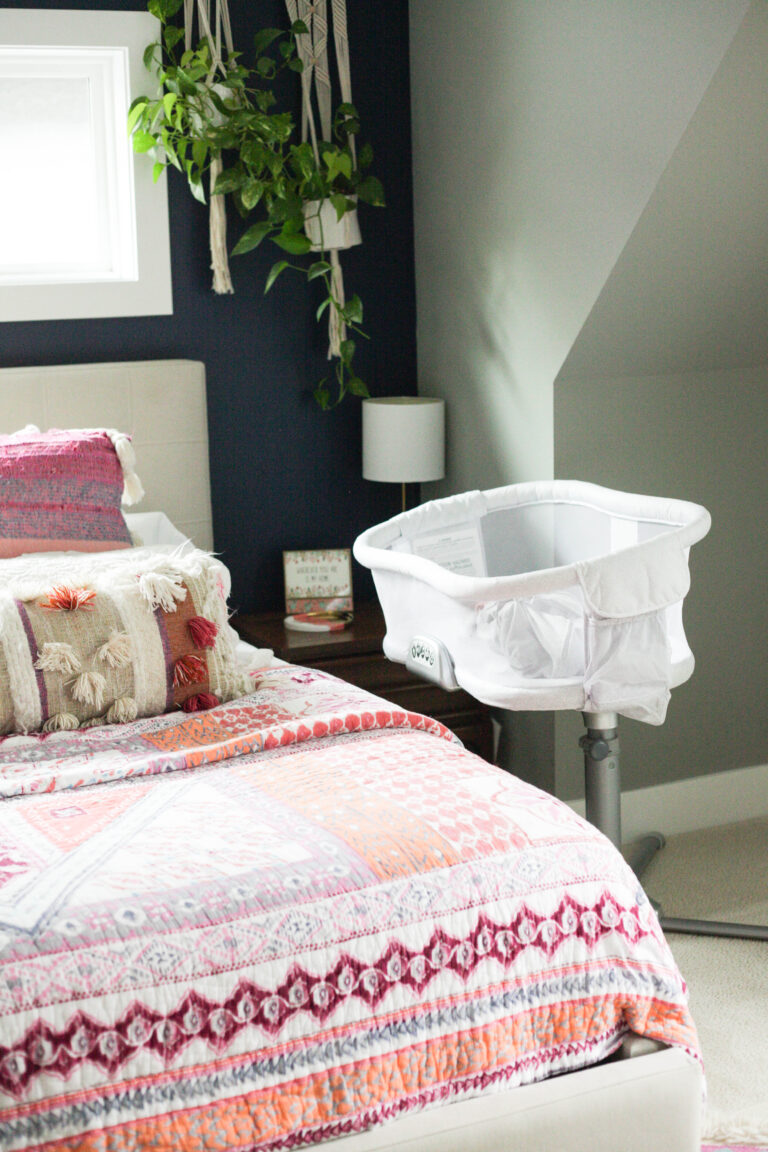 This is our first time using the HALO Bassinest and I am in love with it. It provides Miles with a flat, safe sleeping spot that I feel totally comfortable using in our room!
The sides collapse so it's easy to scoop him out of it and we've used the vibrating feature on more than one occasion to help soothe him to sleep.
This is one product I wish I would've had with all 3 kids!! I have a full review of my Halo Bassinest here!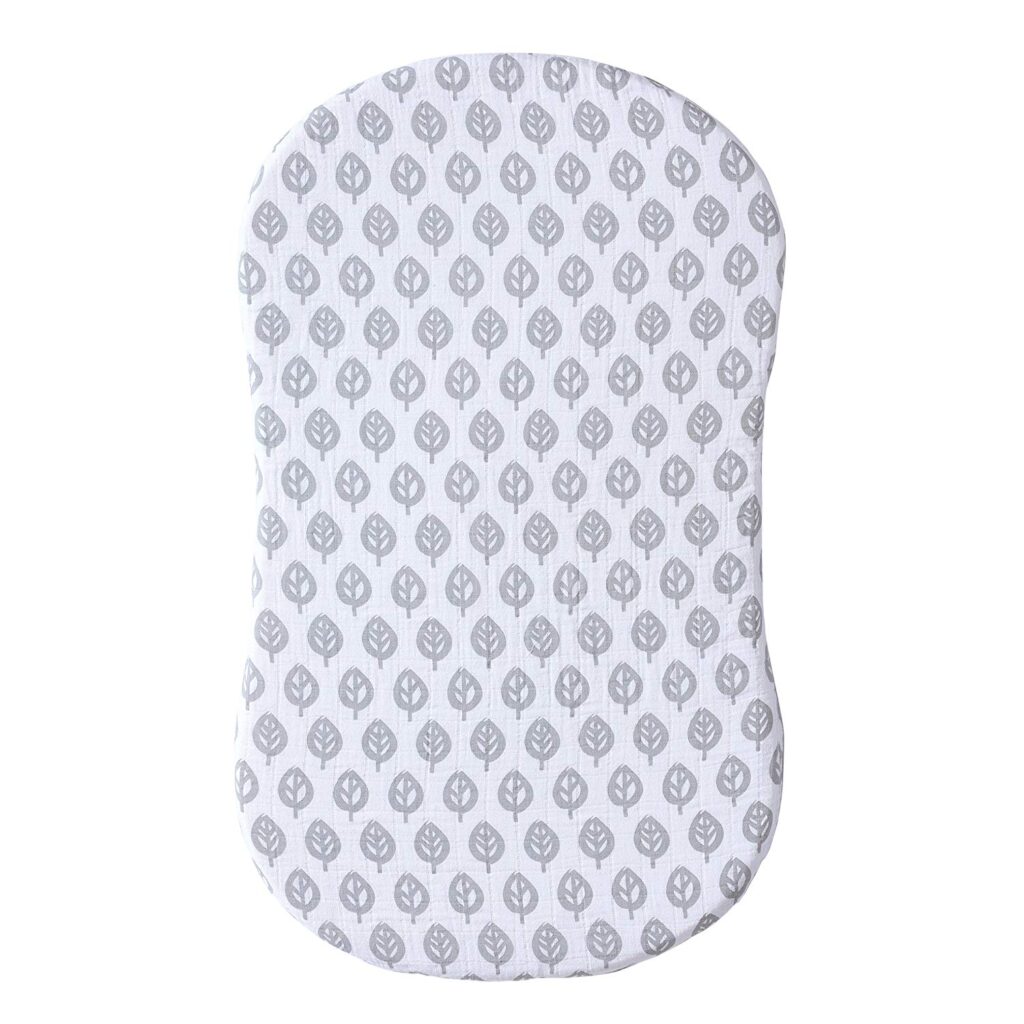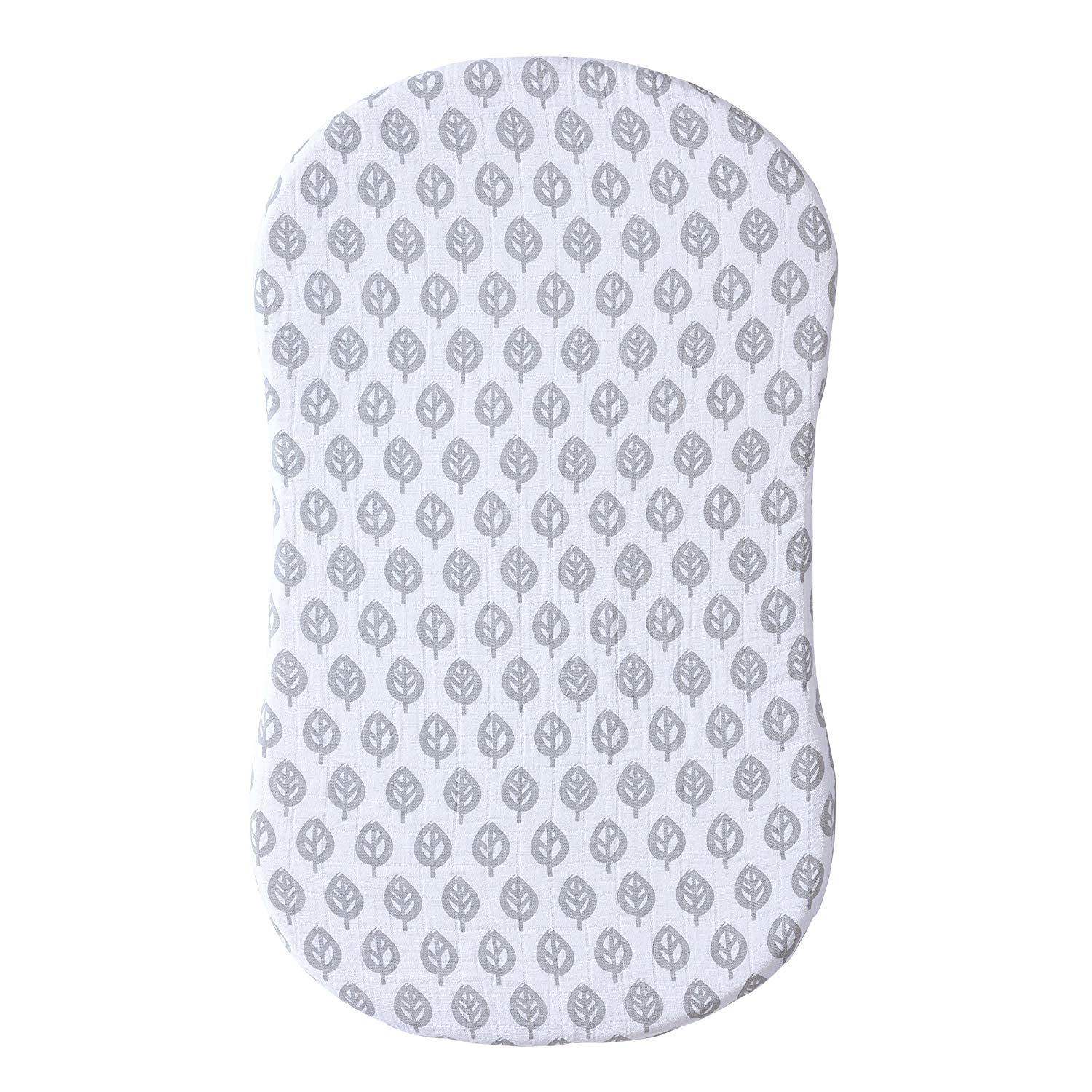 We picked up a few covers for the bassinest – I love this neutral print to go with our room!
One tip is to always have more than one cover (same goes for crib sheets!). When the inevitable happens and your newborn spits up or soaks through their diaper you don't want to have to wait for it be washed and dried before going back to sleep!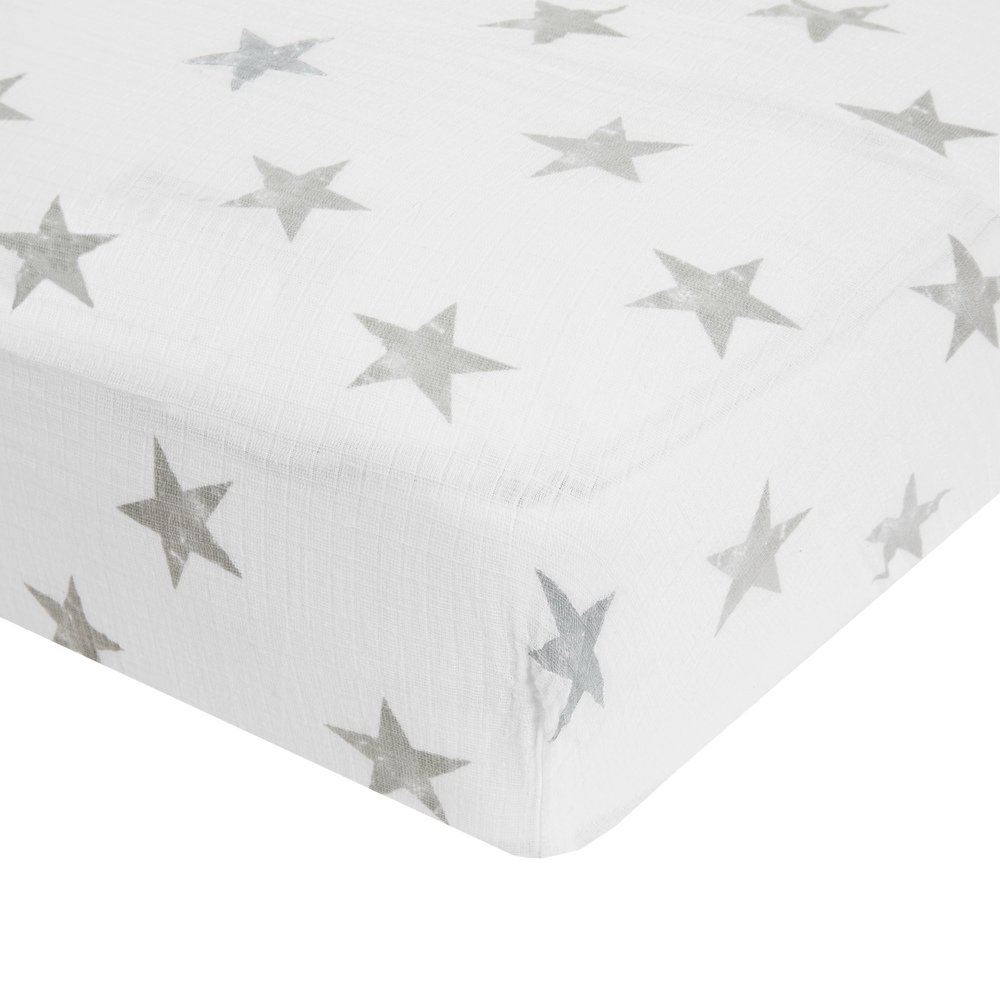 I love aden + anais and wanted to try out their crib sheets for Miles. I adore them! They're super soft and amazing quality. I want these for myself! 🙂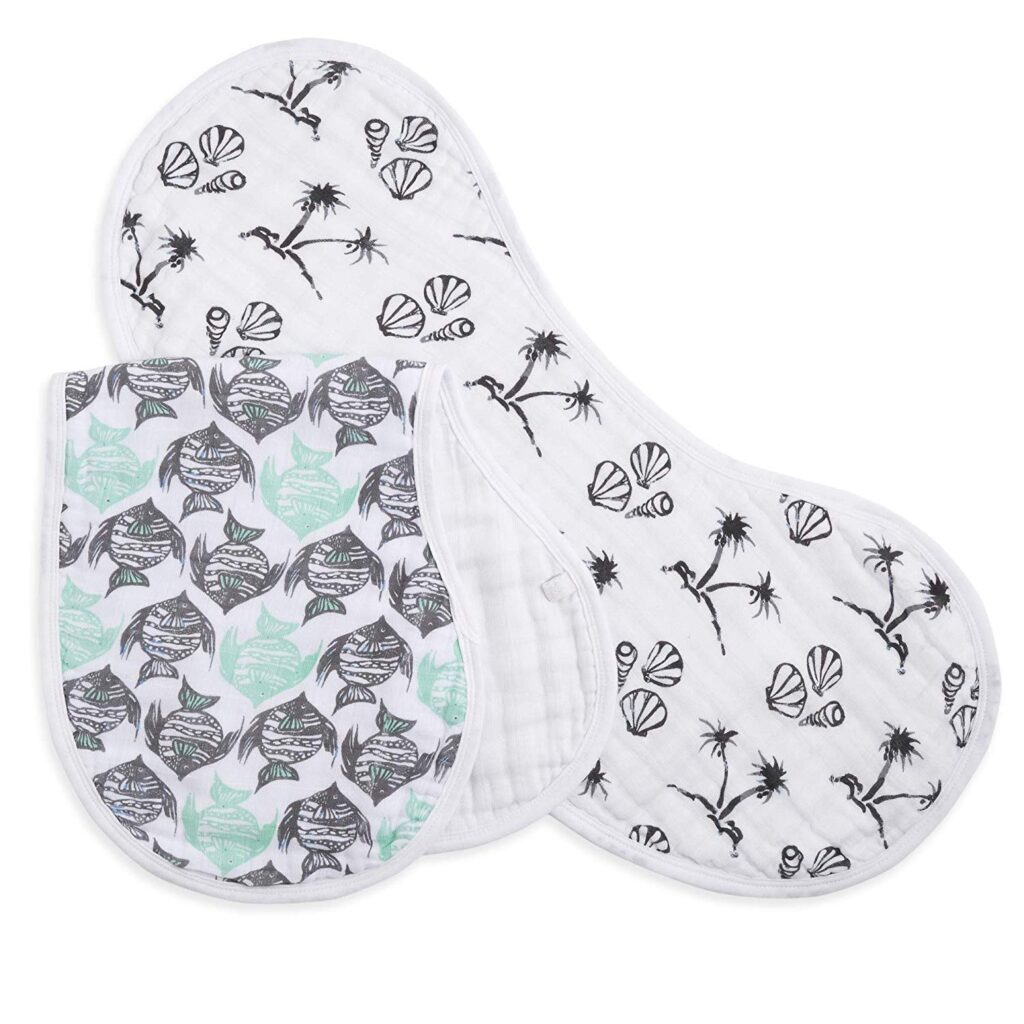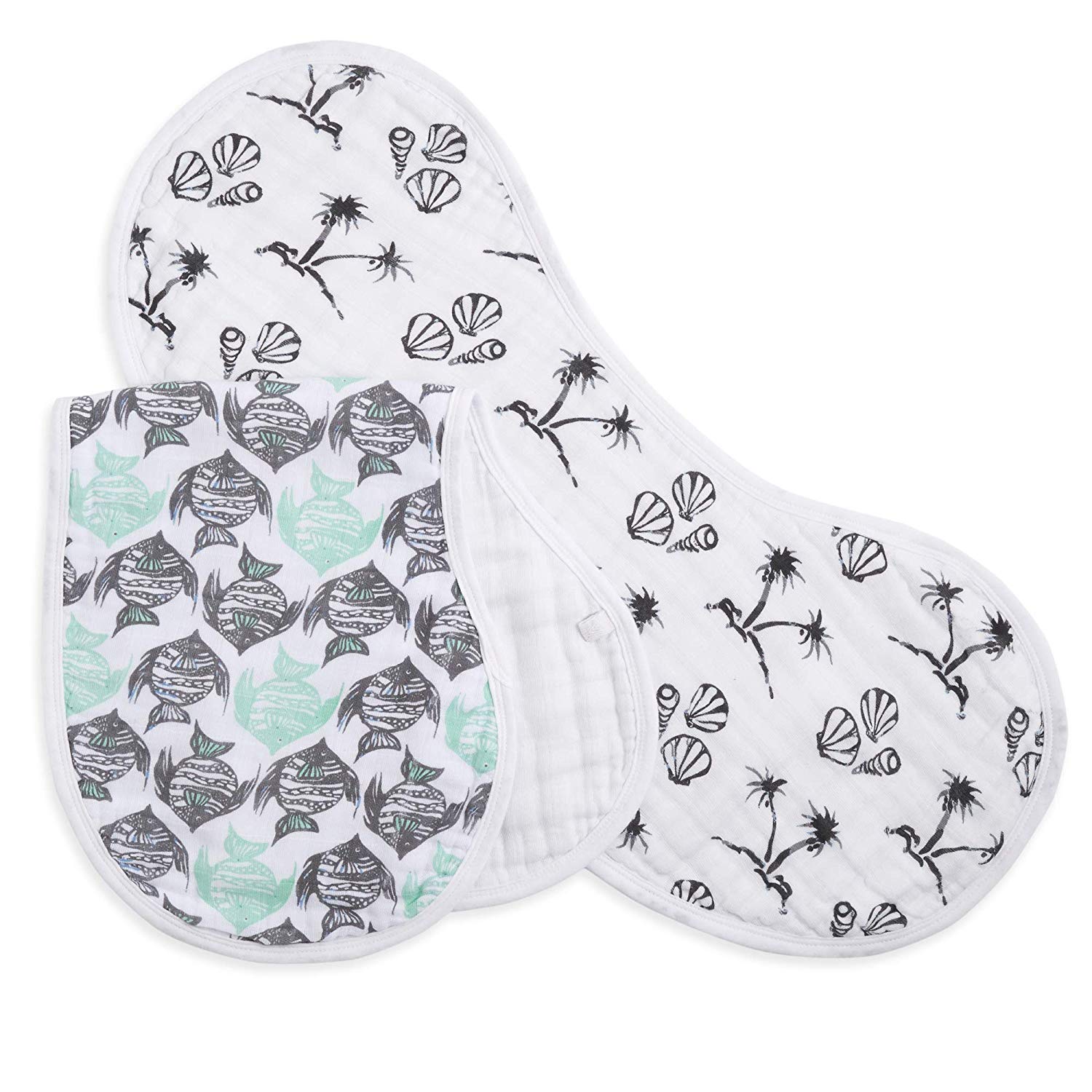 We were gifted an aden + anais burpy bib when I was pregnant with Roy by a veteran mom who assured me they were the best burp bloths + bibs ever. She was right.
We've used these with all 3 kids and they've last so well! I did pick up a new set for Miles so we all had some fresh ones for our last baby. I highly recommend these – totally worth the price!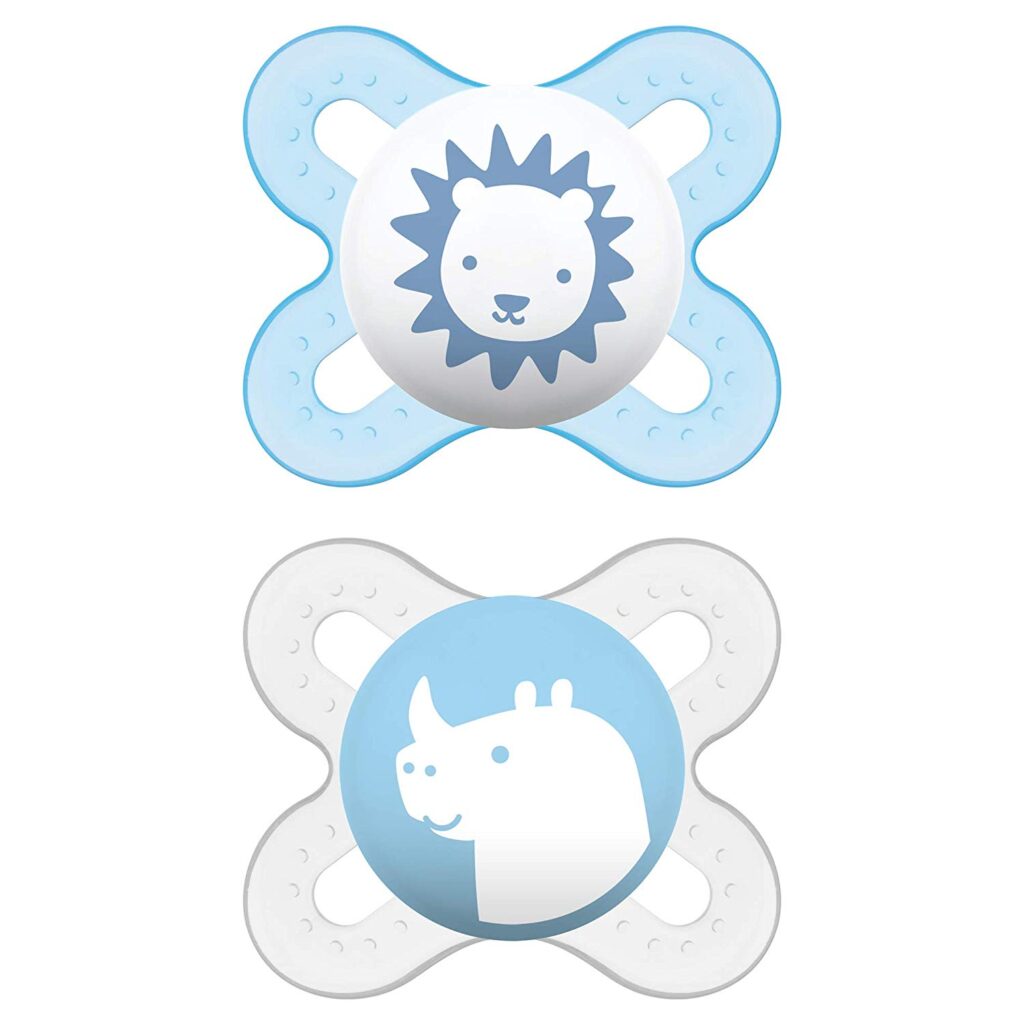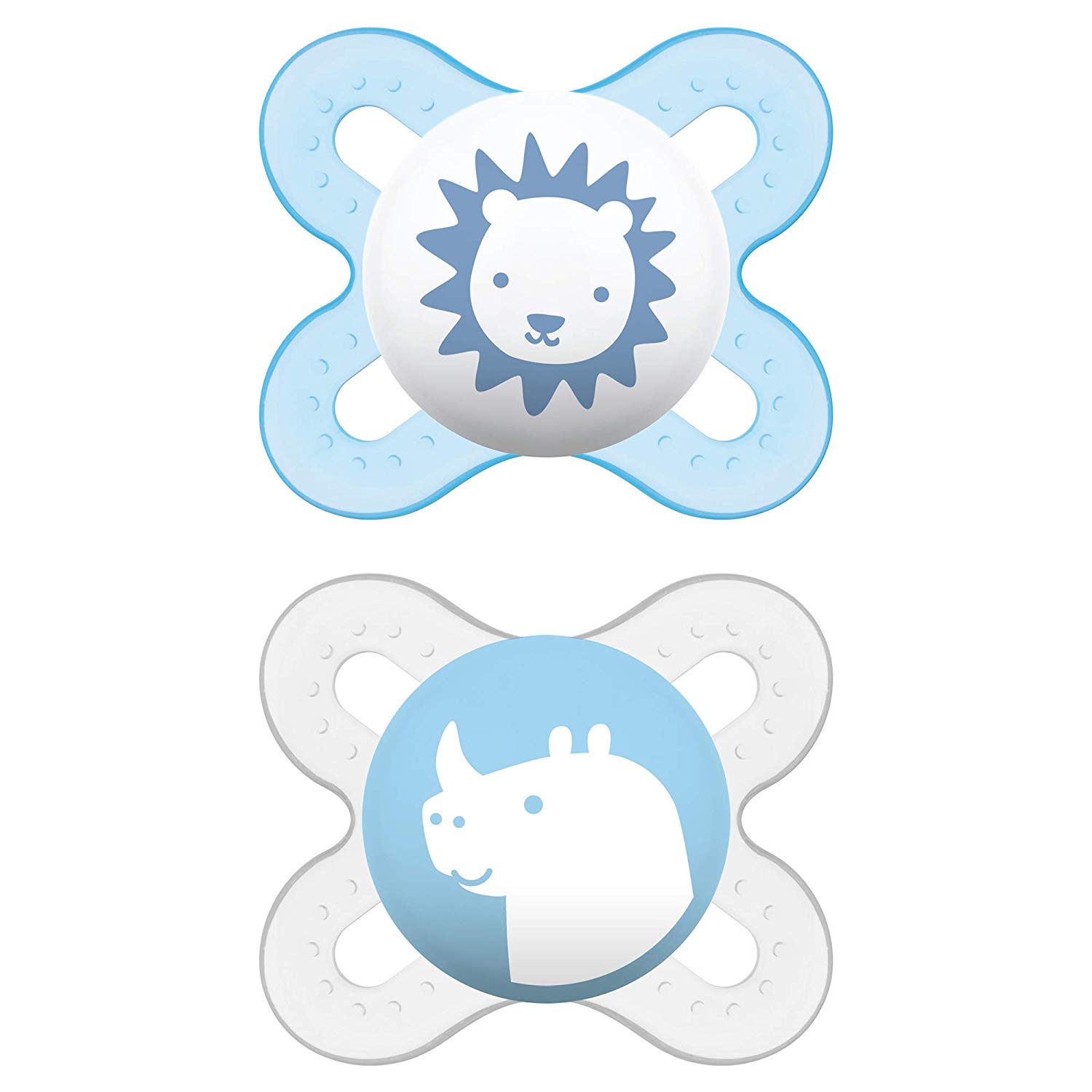 Pacifiers are a mom's best friend. 😉 We've used MAM pacifiers with all of our kids and Miles took to these right away.
There are different sizes of these pacifiers so just make sure you're getting the right ones for you baby! We got a package of newborn and a package of 0-3 since we had no idea how big Miles would be. He was on the smaller size so the newborn size worked perfect for him. We're just now starting to use the 0-3 size on him at 6 weeks.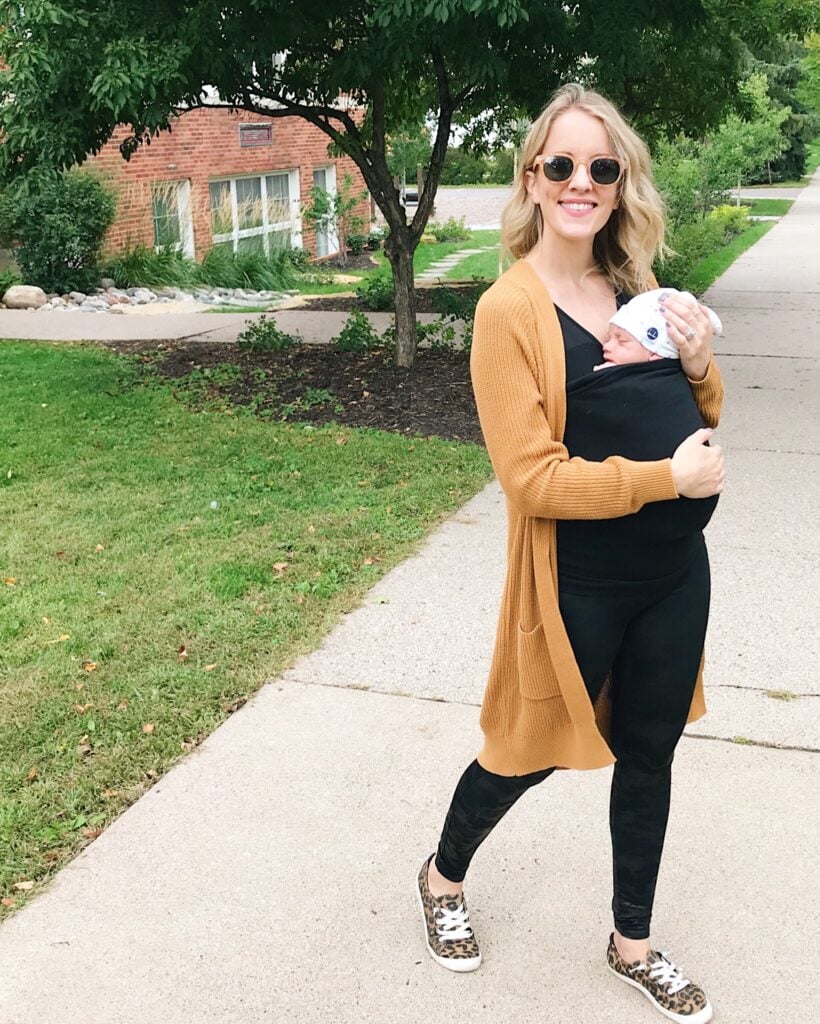 I was gifted a Lalabu when I had Penelope and it quickly became one of my favorite things. It's so easy to hold you baby with it! You simply slide them into the pouch in the front and off you go!
This is only good for the first few months while they're small. I use an xsmall.
You can find my full Lalabu Soothe Shirt review here.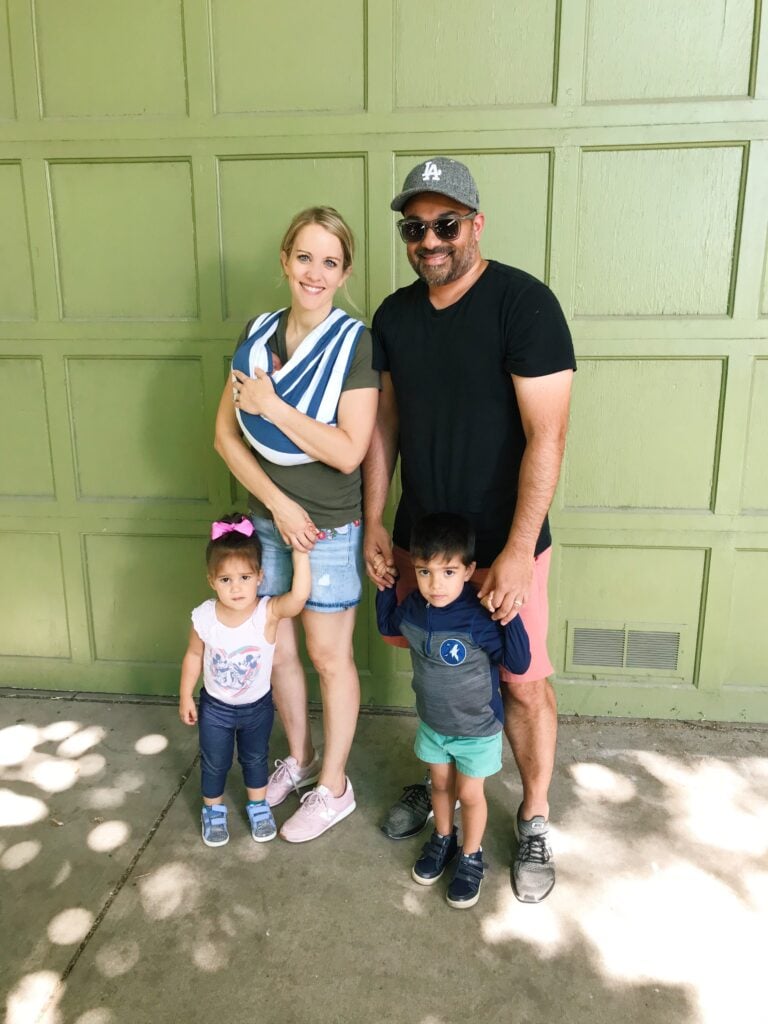 Another carrier I love is the Baby K'tan! I have a couple Baby K'tans that I've used with all 3 kids. These are great because you can use them for the entire first year if you want!
When Roy was 7 months my family took a trip to Disneyworld and we went with. I carried him in the Baby K'tan for most of the trip and it worked perfect! It's really easy to put on and take off so my mom and sister were able to wear it with ease too.
I switch between the Lalabu and the Baby K'tan at this age depending on where we're going and what we're doing. I also use an xsmall with the Baby K'tan.
Check out my Baby K'Tan review here!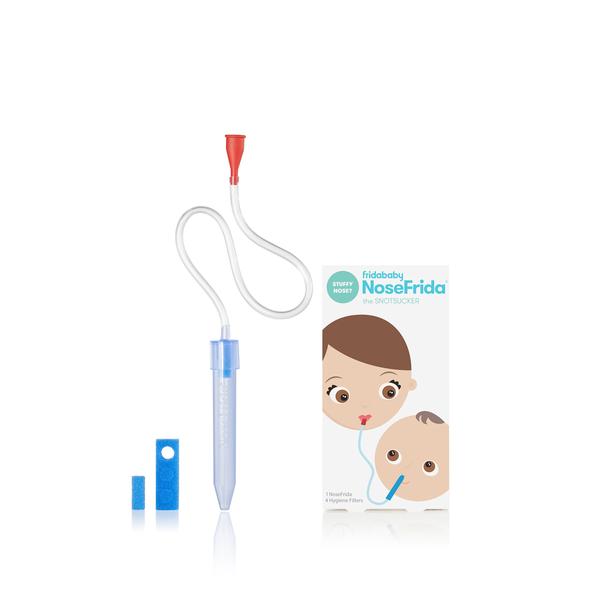 This one is kinda gross but I use it a lot during those first few weeks! It seems like Miles was always getting giant boogers in his nose so I would spray some saline spray (below) in his nose and get them out with the Nose Frida.
He absolutely hates it but after they're out and he can breathe again he's so happy! Don't question this purchase…just get it. 😉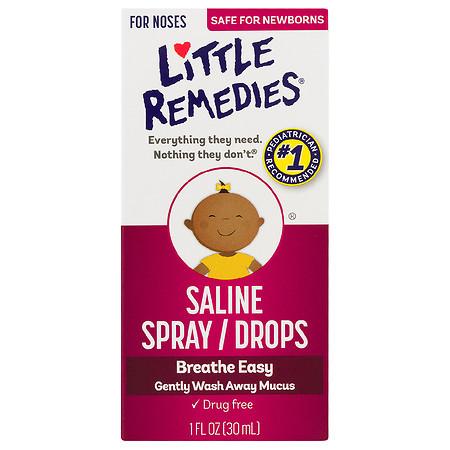 Read above. 😉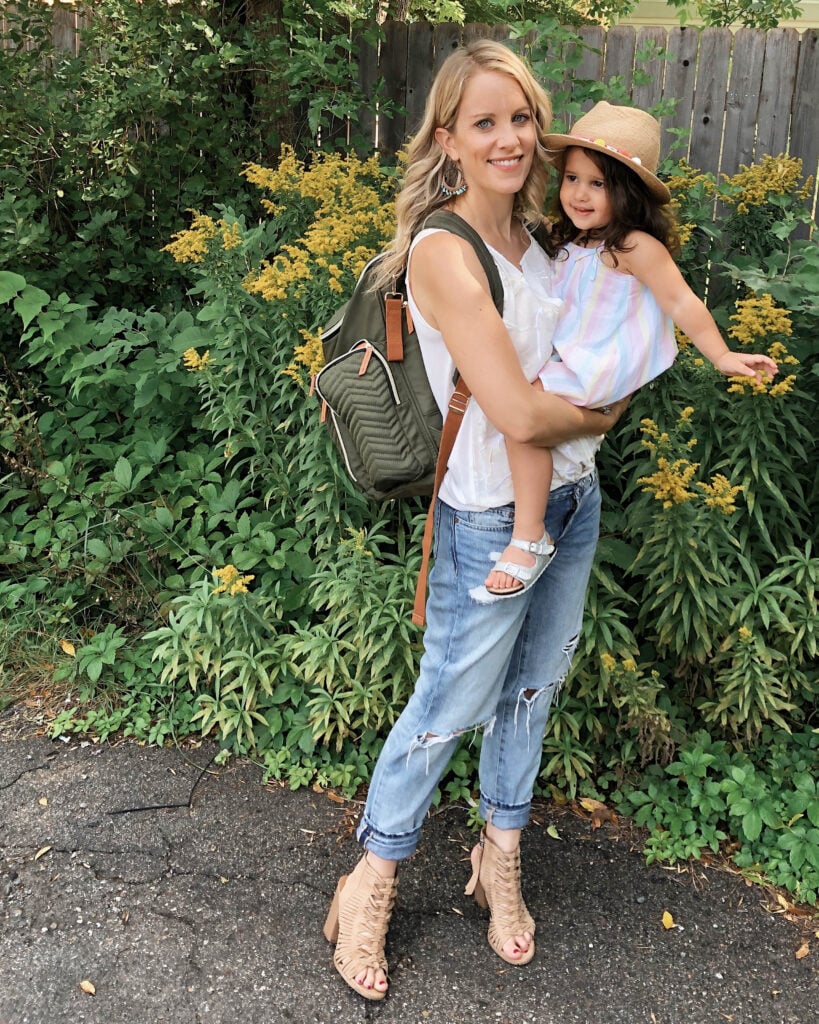 I got this backpack shortly before Miles was born and it is my favorite of the 5 diaper bags I've used over the last 3 years. It's comfortable, easy to keep things organized and super stylish.
I've actually been stopped by numerous strangers to ask me where I got it because they love the look so much! You can check out my Austin Fowler backpack review on this post for a promo code!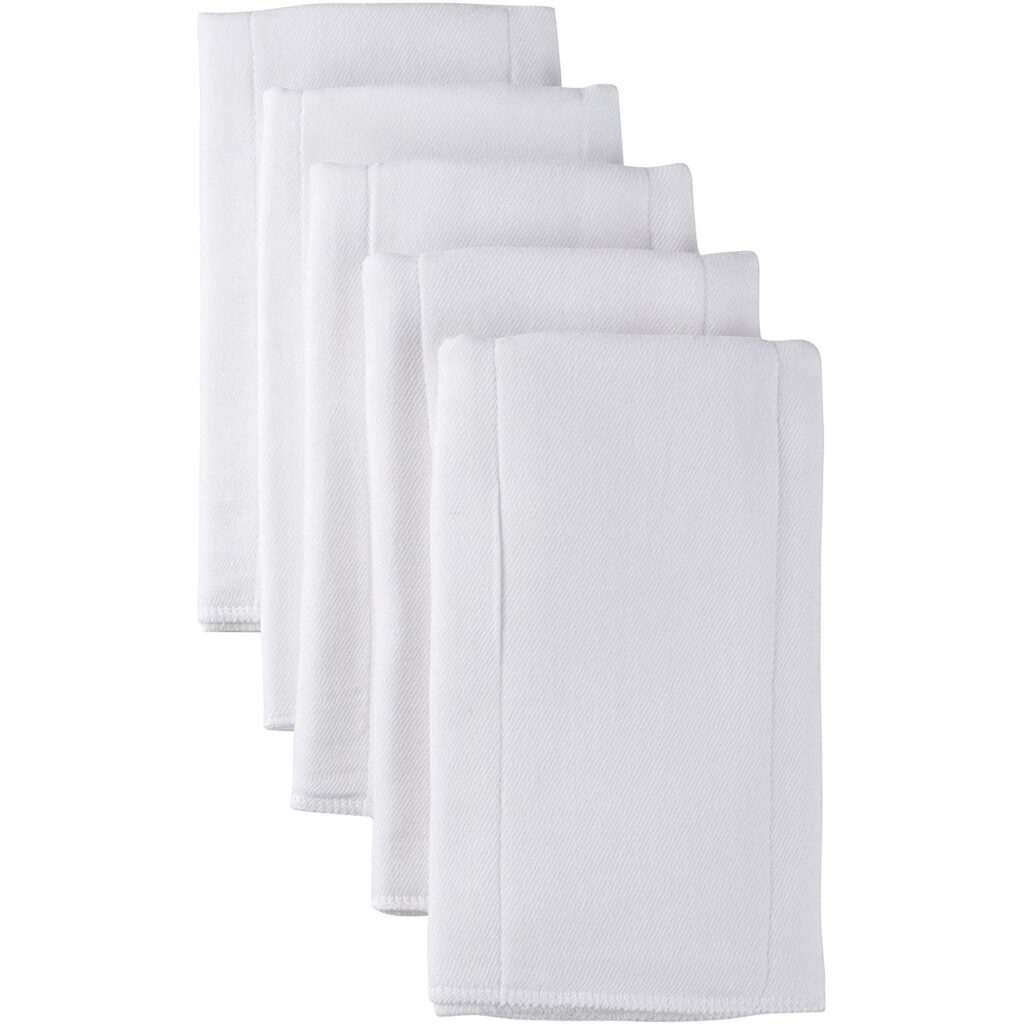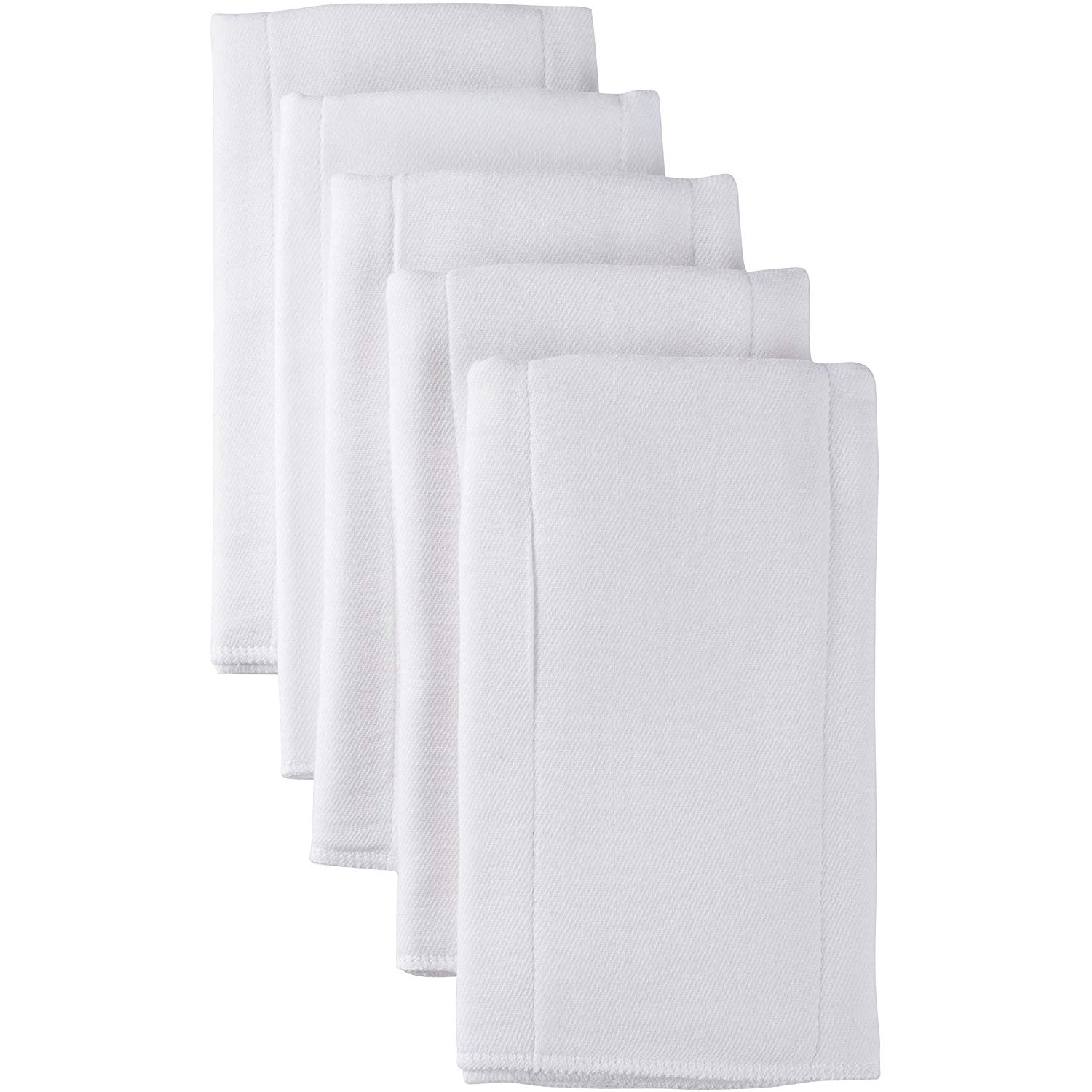 I should note that I don't use these as diapers. 🙂 I use them both as burp cloths and for diaper changes. These are especially handy for boys!
I put one over Miles' bottom half in case he pees mid-diaper change and let me tell you, it's saved me from being sprayed NUMEROUS times. It's way better to soak one of these then to get pee in your face or all over your baby.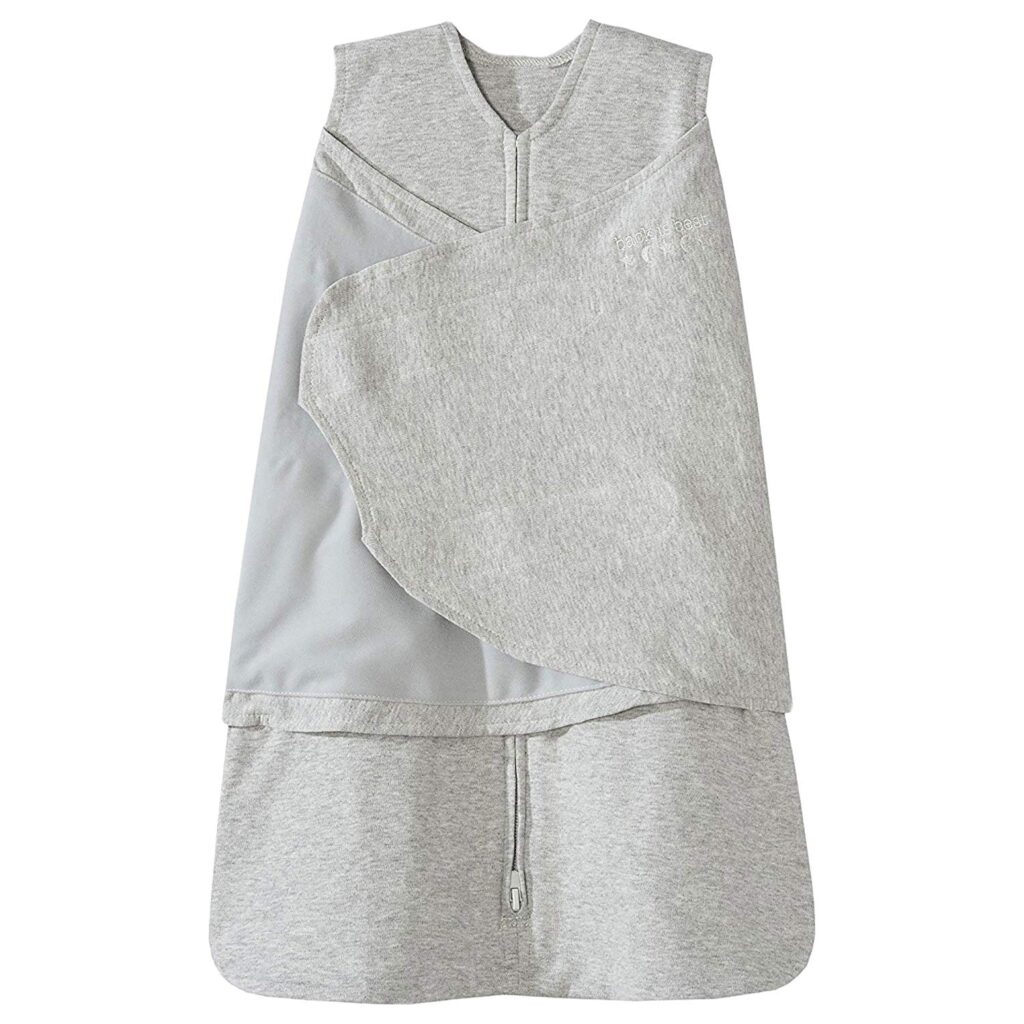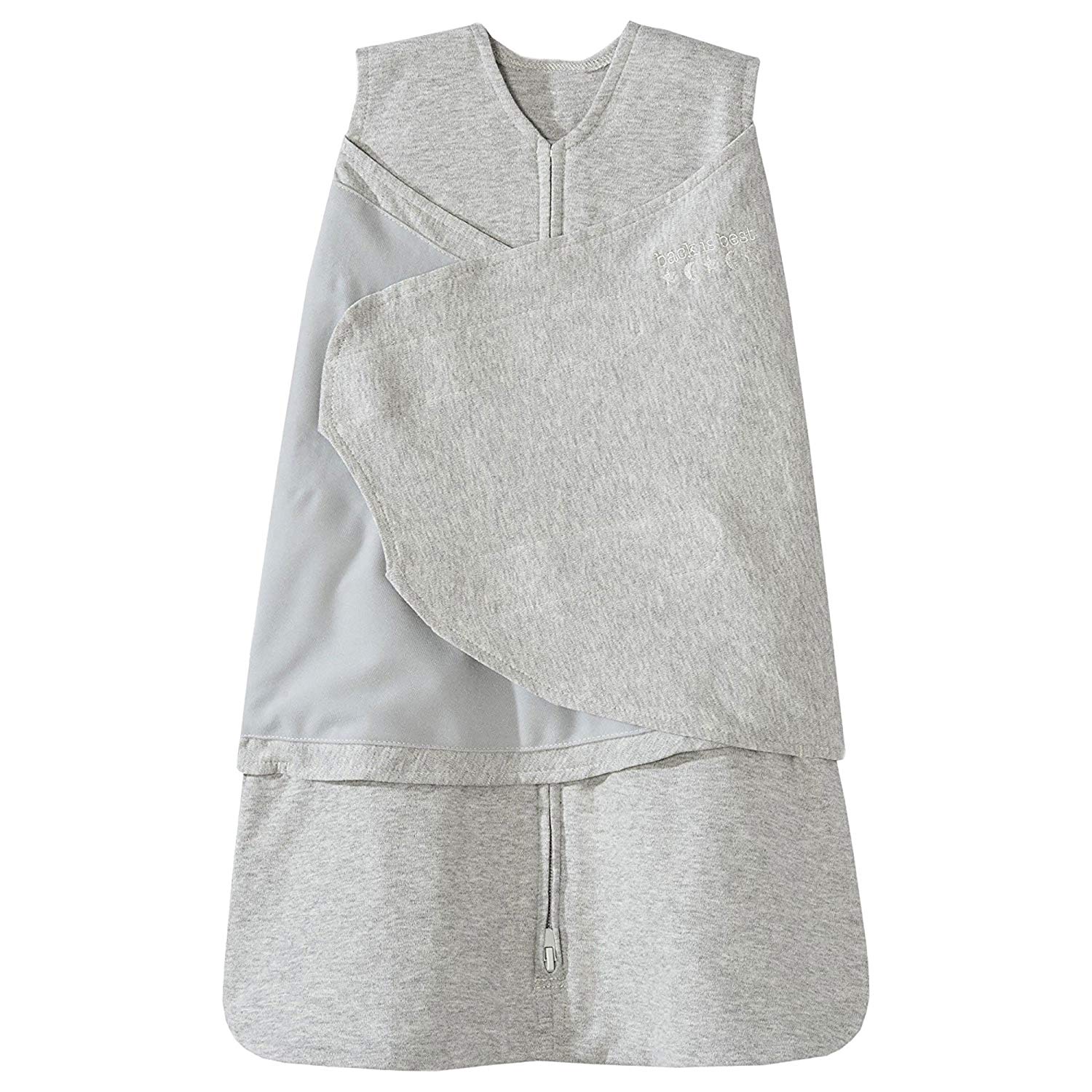 This is our first time using this specific swaddle and it's quickly become my favorite! It's really easy to get a tight swaddle and Miles seems to love this one the most.
I also really love the fleece version for those first few days and when the weather gets cold! Our hospital actually sends us home with at least one fleece one (I think we got 2 with both Roy and P!) so we have quite the collection of them! 😉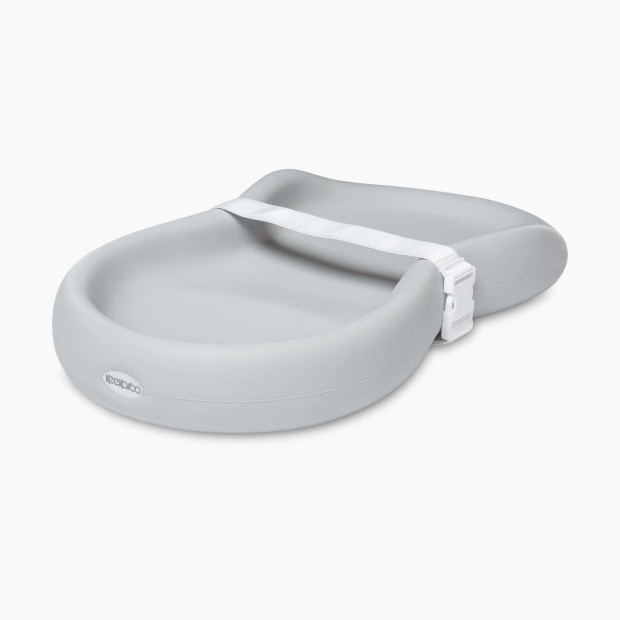 I shared this on my baby registry post but this is by far the best changing pad out there. We tried the more traditional one at the beginning but quickly switched to the Keekaroo peanut changer. It's incredibly easy to clean, doesn't allow the pee to soak your baby completely when there's an accident (it stays by their butt!) and sticks to our dresser (where we change our kids) and doesn't slide.
I'm sure there are tons of other products I'm forgetting (you can also check out my favorite baby products by visiting my baby registry post) but these are some of my favorites from the last 6 weeks!
I'll likely do another recap around 3 months or so and update you on any other products we've been loving!
As always, thanks so much for reading!
With love,
Jen