Are you a new mom or soon to be a new mom? Today I'm going to share one of my absolute favorite product review with you, a Lalabu Sooth Shirt review with you! 
The Lalabu has been one of the best things I got with my second baby that I used with both our second and third babies!
When our first baby was born I got a couple baby carriers to use. I felt like I could never really use most of them until he got a little bigger because he just wasn't super supported in any of the carriers. (And he's a tiny kid so it felt like forever!).
*P.S. Use my link for $20 off your purchase!
Lalabu Soothe Shirt Review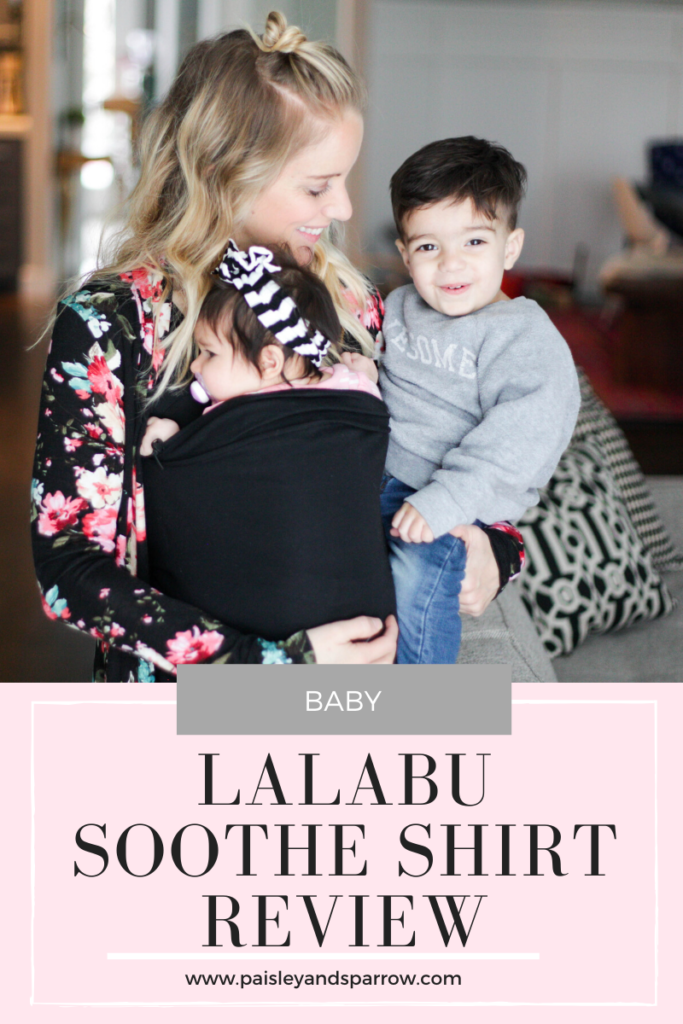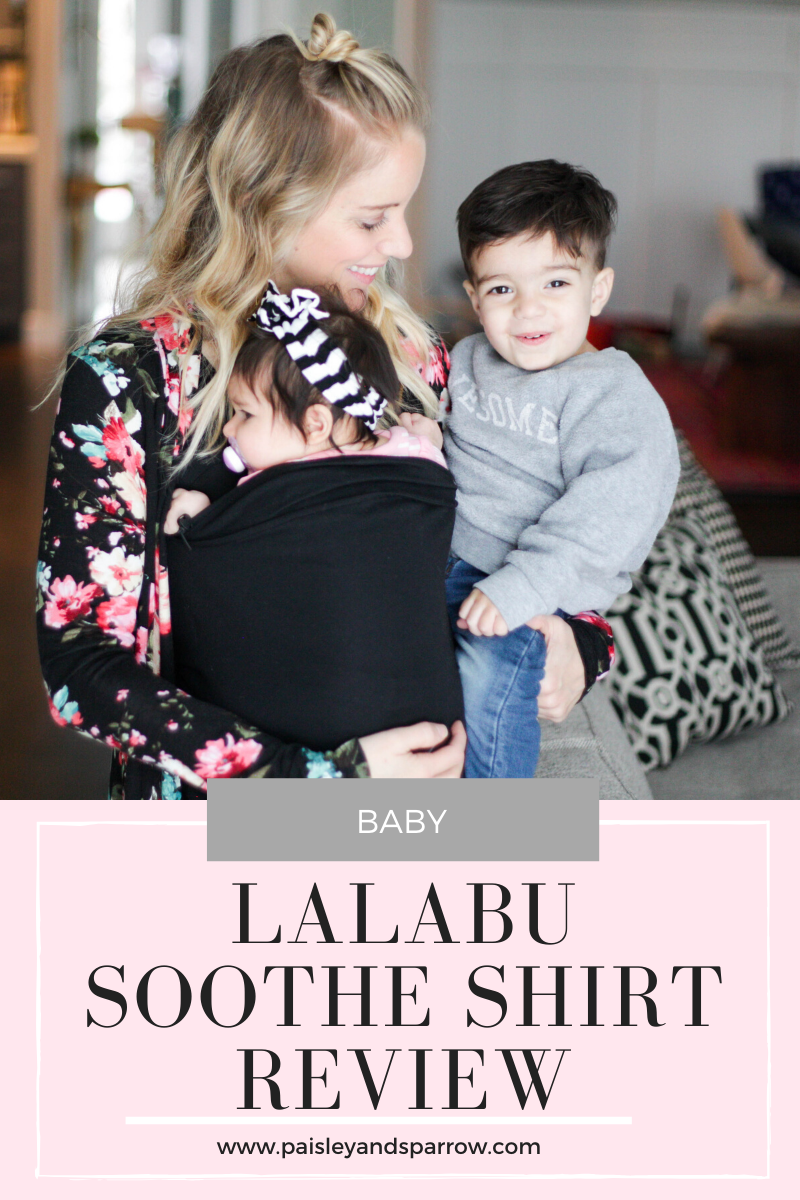 This post may include affiliate links which means I may earn a small commission if you shop using the links below at no additional cost to you. Thanks so much for supporting me and this blog!
When I had baby #2, I was sent a Lalabu Soothe Shirt to try out. I got to start using it when she was only a month old (right when I got it)! I also was able to use it when our 3rd was a brand new baby and that, is the BEST part of the Lalabu!
My favorite thing about the Lalabu Sooth Shirt that it's the easiest way to carry your newborn around. It's literally a tank top that you can slide your baby in…genius!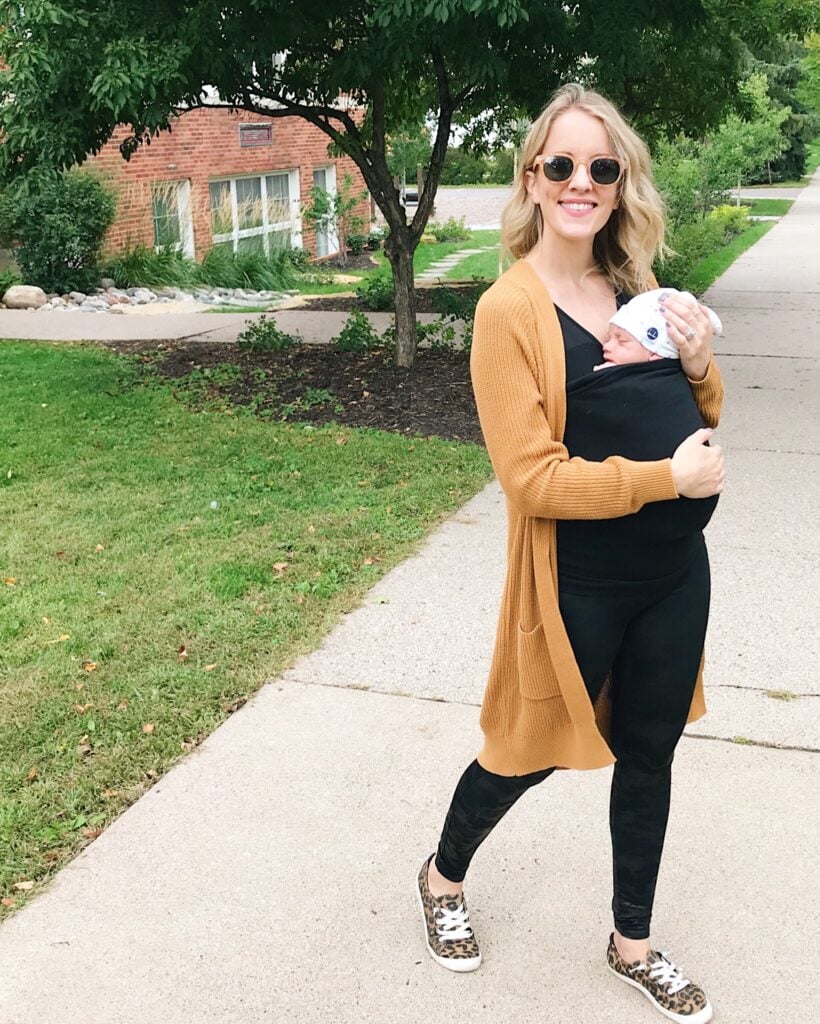 To be real, the first time I put it on I thought I was going to be stuck in it. 🙂 After the first time, though, it gets a lot easier to put on and take off. It's easiest if you pull it on by stepping into it rather than putting it over your head.
After you wear it a few times (and as your baby gets a bit older) it gets easier and easier to put on.
How Lalabu Began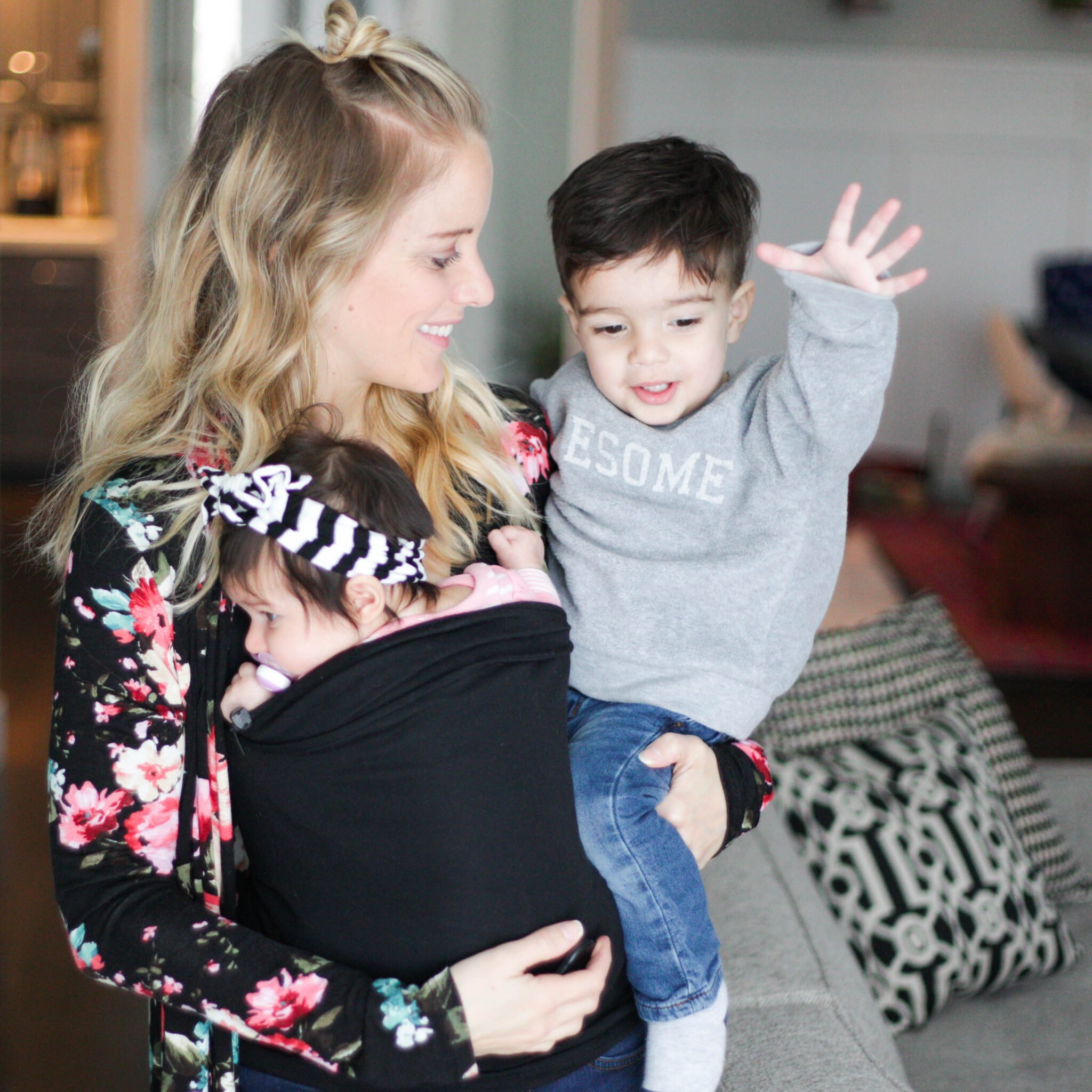 One of my favorite things about Lalu is how it began. The owners, Brian and Keri, went on a trip to Africa where they saw babies worn on all the mom's backs.
I've actually also spent a ton of time in Africa it the baby wearing is one of my favorite things to witness!
Everyone from sisters to mamas to grandmas are all carrying babies everywhere – all by a piece of fabric (yes, it always makes me a little nervous ha!).
Brian and Keri knew the importance of baby wearing but also knew how intimidating it is to a lot of parents.
There's a million different carriers but they're often so confusing with buckles or a million videos on how to wrap it on you to actually wear your baby.
So they decided to make the clothing like the Soothe Shirt the gear! That way you don't need to learn how to wear it, you just wear it!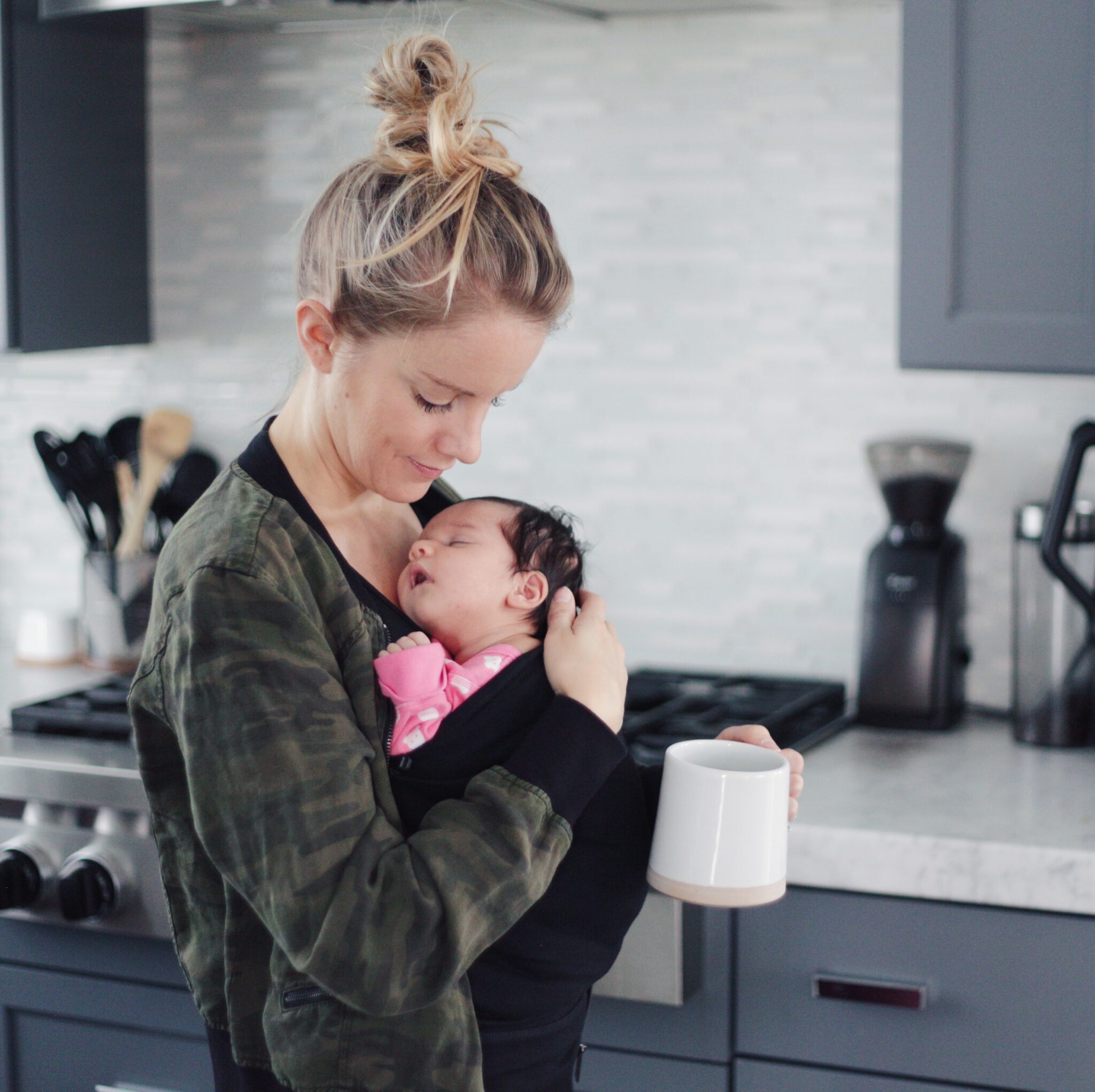 New Lives Giving
The crew at Lalabu also knows the importance of giving back and gives 2% to support parents and babies. Best of all, the customers can choose how to give back!
You can support adoption, empower women entrepreneurs, fund conception assistance or invest in startups doing good.
Lalabu Soothe Shirt Features
Safely supports your baby. The soothe shirt has an adjustable head support and pouch extender.
Built in nursing bra.
Breathable material (the mesh panel keeps both mom and baby from overheating). This is ideal for when I'm out on long walks!
The soothe shirt can be worn between 7 and 15lbs. For some moms this is only a few weeks, for me it's months and months! You can also wear the soothe shirt it as a nursing tank the entire time your nursing!
They recommend you keep a hand on your baby's head while they're in the soothe shirt to keep it supported.
Made in the U.S.A.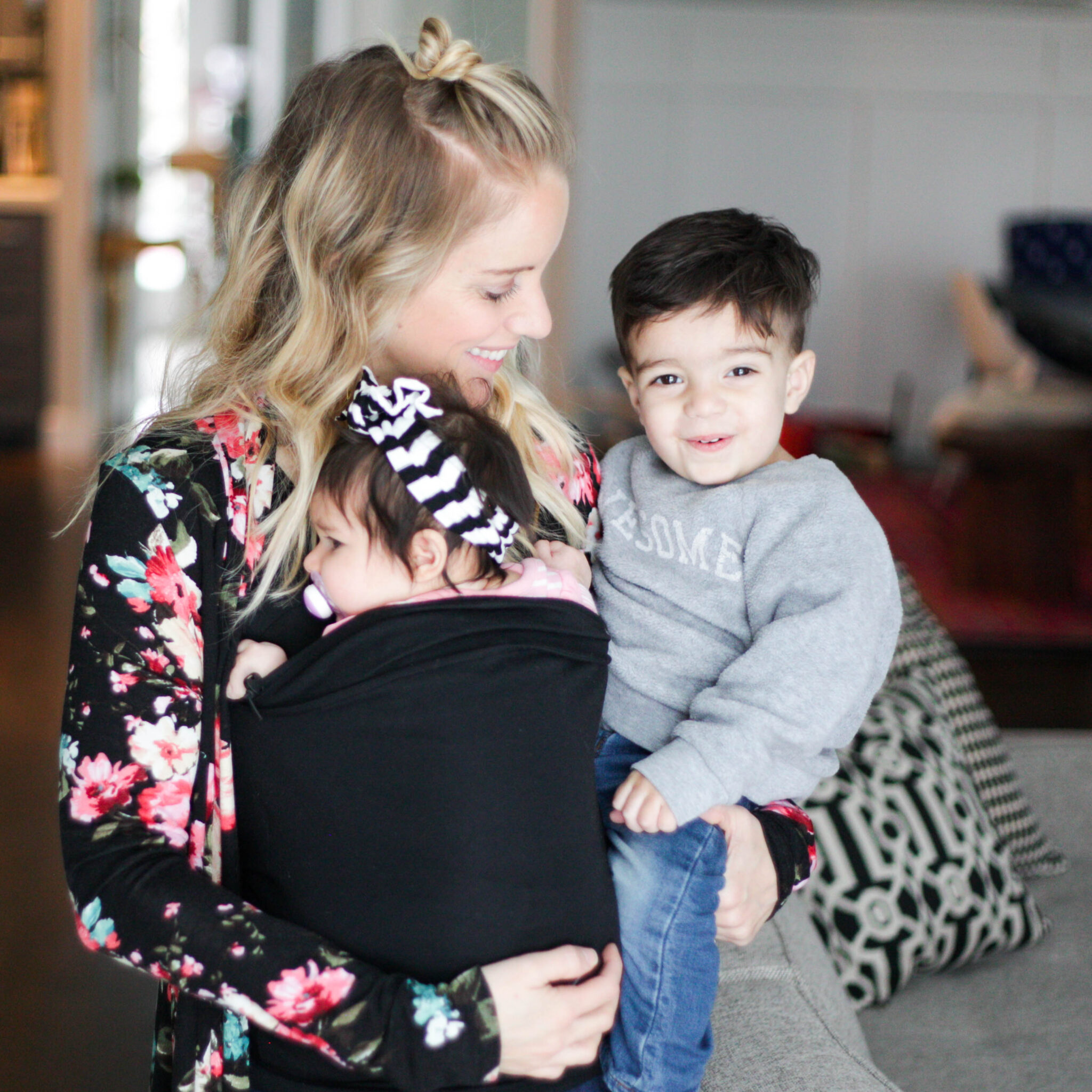 Why I Love It
The Lalabu Soothe Shirt keeps your baby nice and snug. Both my babies passed right out within a few minutes of being put inside! It's super easy!
With both our second and third we had 2 kiddos under 2 so I need things that help make my life easier!
Since it looks like a tank top, I wear it with a cardigan or sweater when I leave the house. It's an easy way to carry newborns and have a free hand to corral other kids (and when I was nursing I could nurse in it as well).
When our third was born our oldest had just started preschool. I was able to put our older 2 kids in our stroller and slide our newborn in my Lalabu Soothe Shirt and walk up to school!
It was such an easy way to continue our daily walks and keep up with my older kids!
Lalabu Soothe Shirt Pros
Easy to put your baby in.
Built-in nursing bra so you're able to breastfeed.
Inner mesh panel to regulate your baby's temperature.
A pouch extender to grow with your baby.
Lalabu Soothe Shirt Cons
The only con is it only fits your baby for up to 15 pounds.
Other Lalabu Products
Lalabu also came out with a Dad Soothe Shirt AND leggings!! We've never tried out the dad Lalabu t-shirt but it looks amazing.
It comes in both grey and black. You use the Lalabu t-shirt exactly how you would the sooth shirt.
Put it on, once you're comfortable slide your baby down into the front panel.
Make sure their legs are in the frog position and that their head is supported. Easy peasy!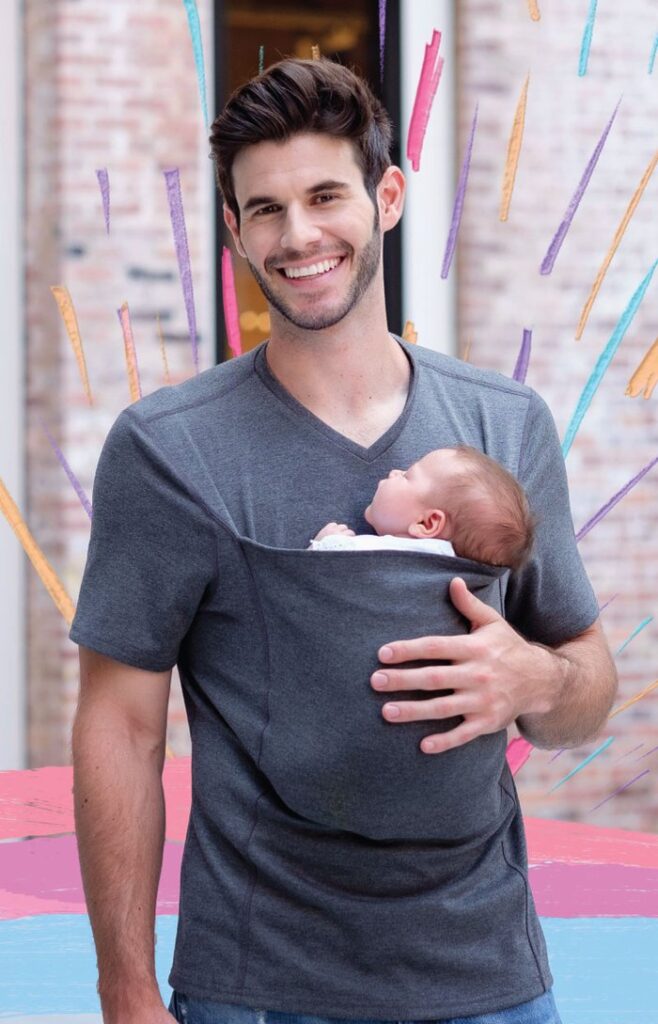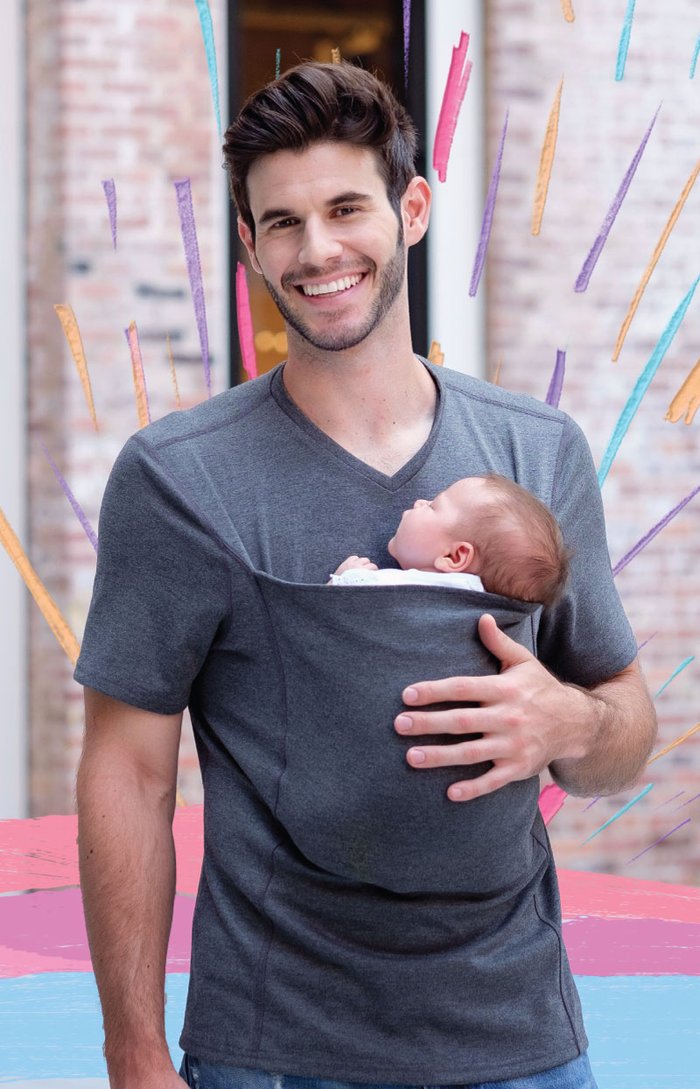 I have tried out the Lalabu leggings and they're amazing! They come both in full length and crop – I own the full length.
They have a unique high waisted compression panel that sucks everything in which is absolutely amazing for postpartum. They're super soft, wash well and are some of my favorite leggings!
They also recently came out with maternity leggings. I wish they would've had those when I was pregnant because I definitely would've picked up a pair.
I hope you liked my Lalabu Soothe Shirt review! You can pick up your own Lalabu from the Lalabu site here (my link will give you $20 offand or on Amazon here!
Be sure to check out my Baby Registry Checklist With A Free Printable for even more of my favorite baby things or a review of my favorite diaper bag!
Thanks for reading!
Jen