When Roy was born I got a couple baby carriers that I used after he was a little older. I never really could use most of them until he got a little bigger (and he's a tiny kid so it felt like forever!). Enter the Lalabu!
Lalabu Soothe Shirt Review
With Penelope, I was sent a Lalabu Soothe Shirt to try out. I got to start using it when she was only a month old (right when I got it)! My favorite thing about it that it's the easiest way to carry your newborn around. It's literally a tank top that you can slide your baby in…genius!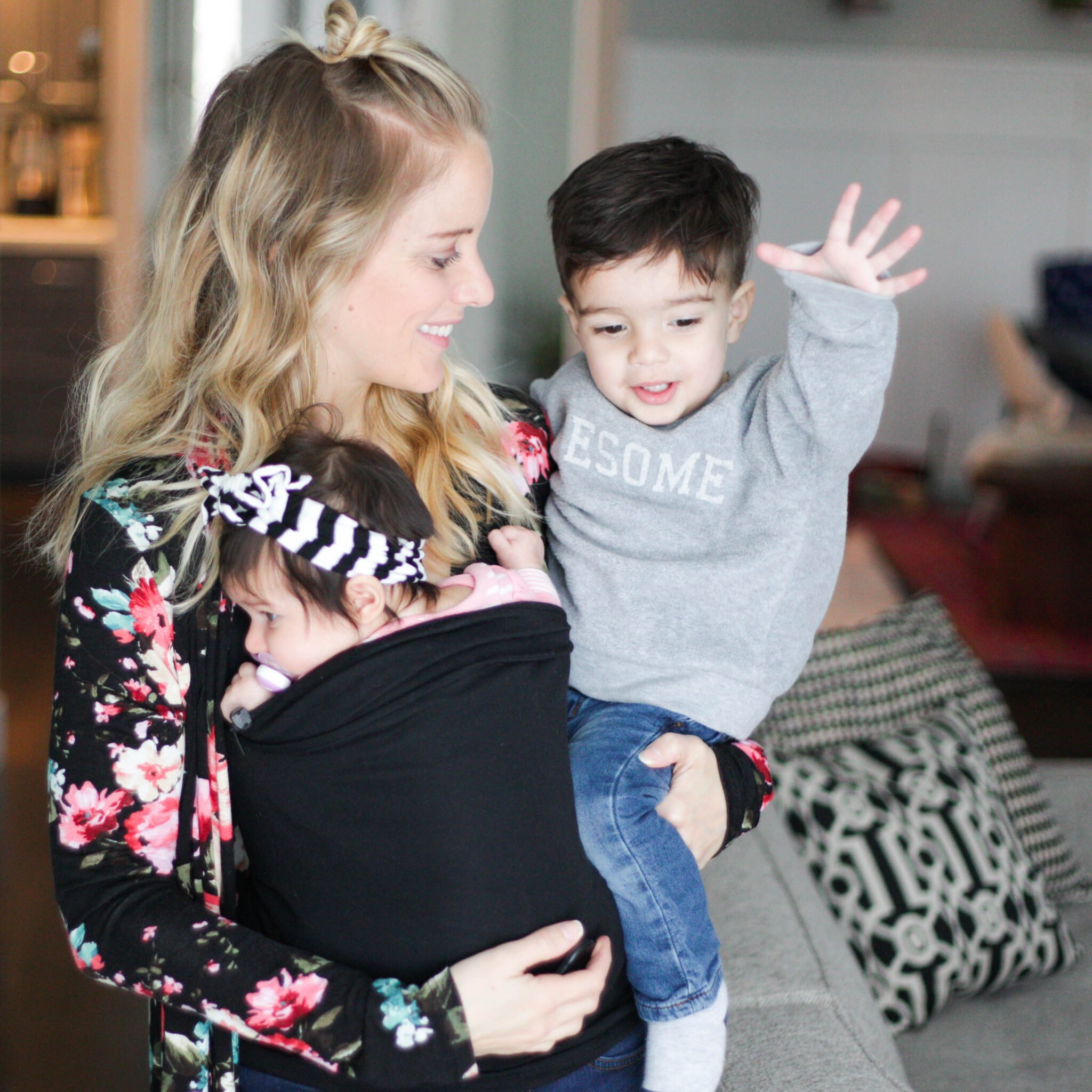 To be real, the first time I put it on I thought I was going to be stuck in it. 🙂 After the first time, though, it gets a lot easier to put on and take off. (I also read you can also pull it on by stepping into it rather than pulling it over your head….after I already had it on haha!)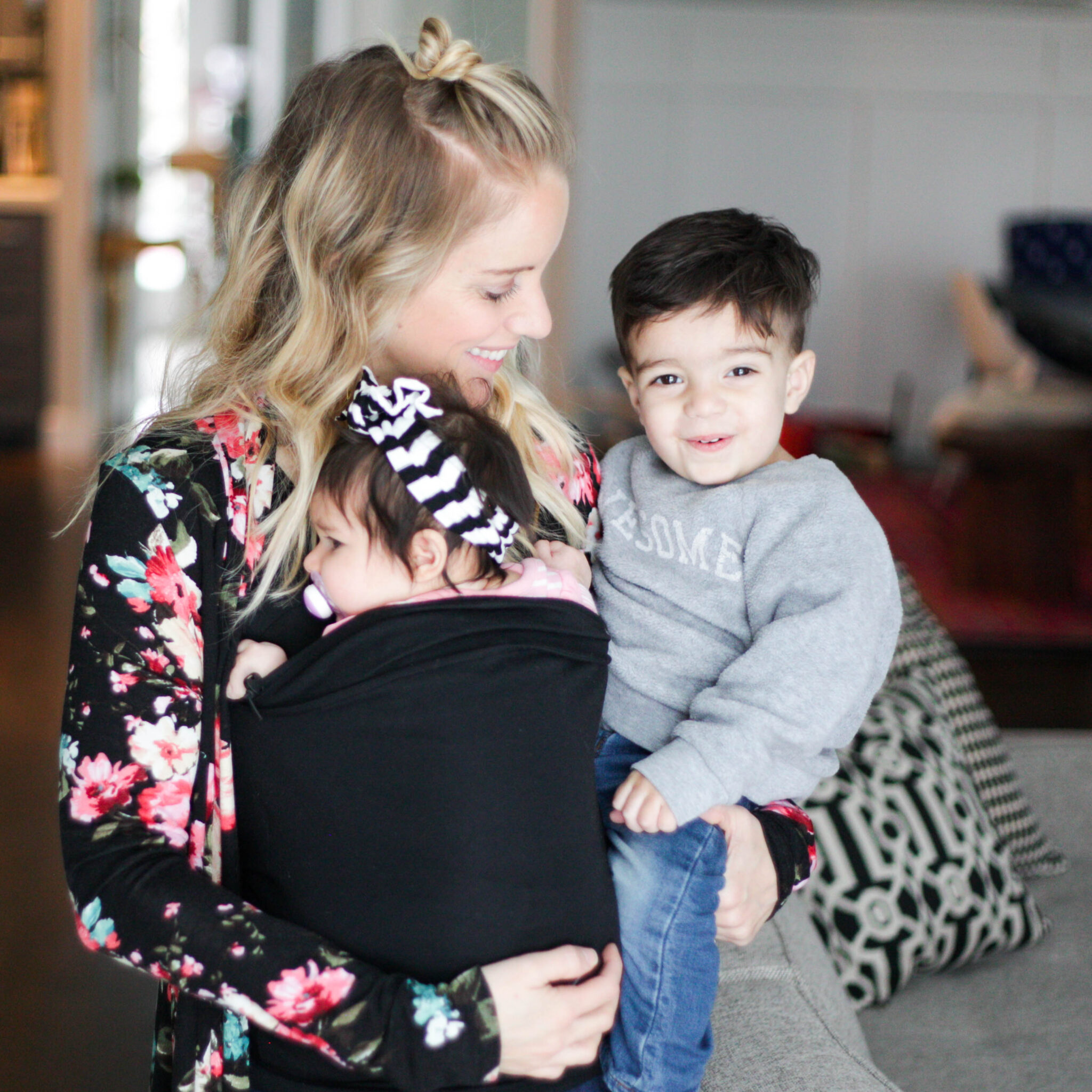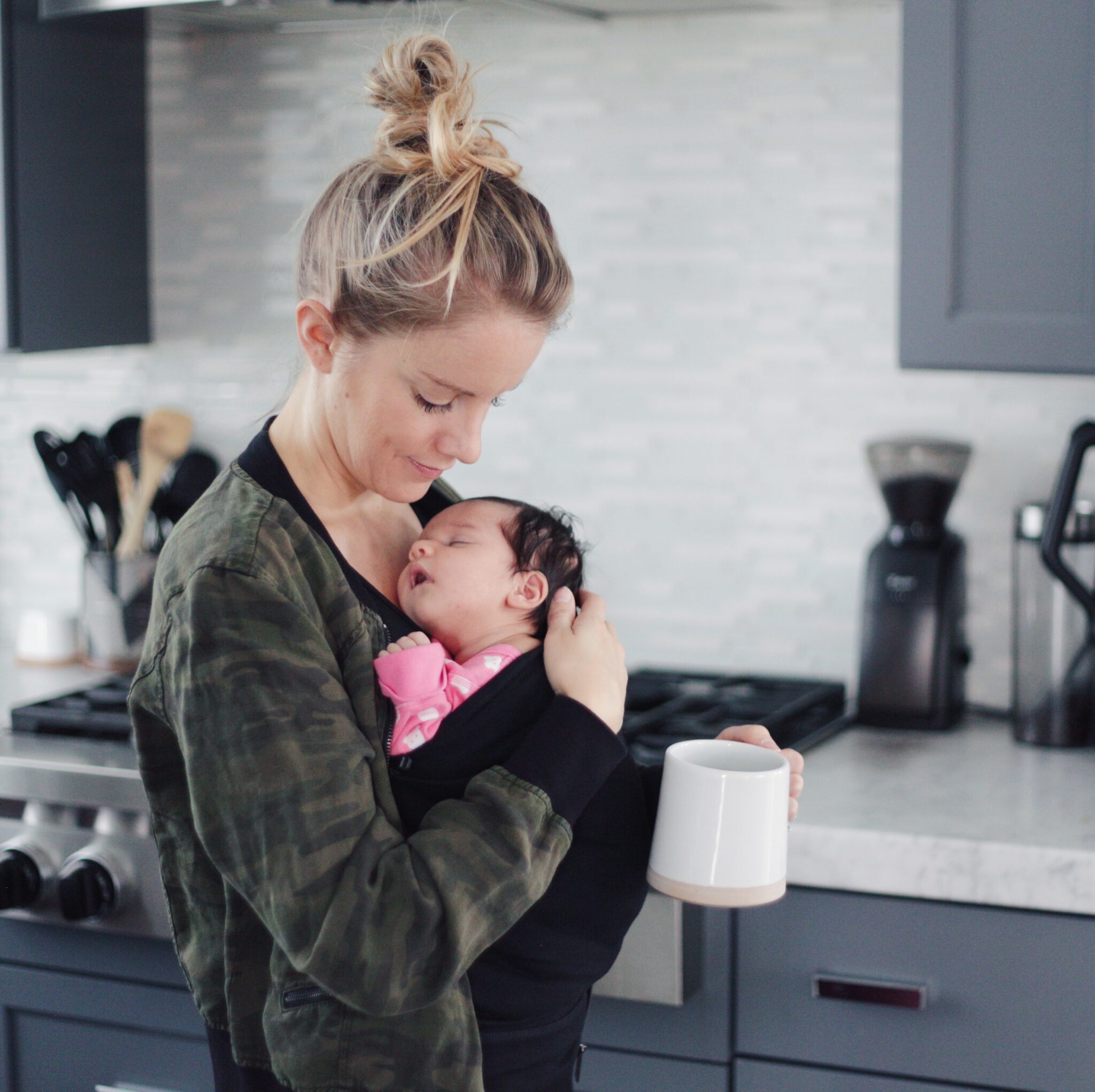 A great option when you're out and about!
Since it looks like a tank top, I wear it with a cardigan or sweater when I leave the house.  It's an easy way to carry Penelope and have a free hand to corral Roy (and when I was nursing I could nurse in it as well). I love it for places like the library because Roy goes from activity to activity or book to book. P gets all cozy in the Lalabu and chase after Roy! I don't baby wears every single day but I'm really thankful for the times I've been able to use it!
(Be sure to head over to my Instagram for your chance to win your very own soothe shirt or Lalabu leggings!!)
Be sure to check out my Baby Registry Checklist With A Free Printable for even more of my favorite baby things!
Thanks for reading!
Jen