This post may include affiliate links which means I may earn a small commission if you shop using the links below at no additional cost to you. Thanks so much for supporting me and this blog!
I recently picked up a teddy jacket during Anthropologie's Black Friday sale and the second I opened the package I knew there was no way I would return it! I keep seeing teddy jackets all over but never realized quite how amazing they are. They're cozy, warm yet chic which is pretty much everything you could need in a teddy jacket in MN.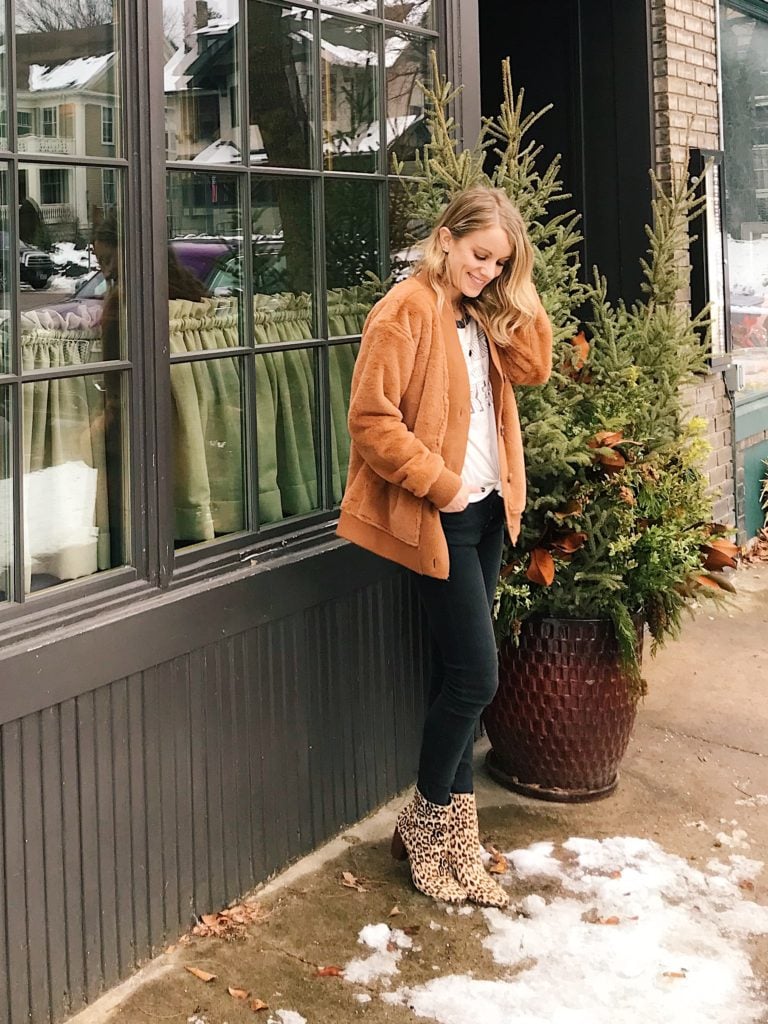 Sadly (but not surprisingly), the jacket I ordered is already sold out so I scoured the internet to find you all some good options. I haven't tried any of these personally but the majority of them get great reviews (and also look amazing)!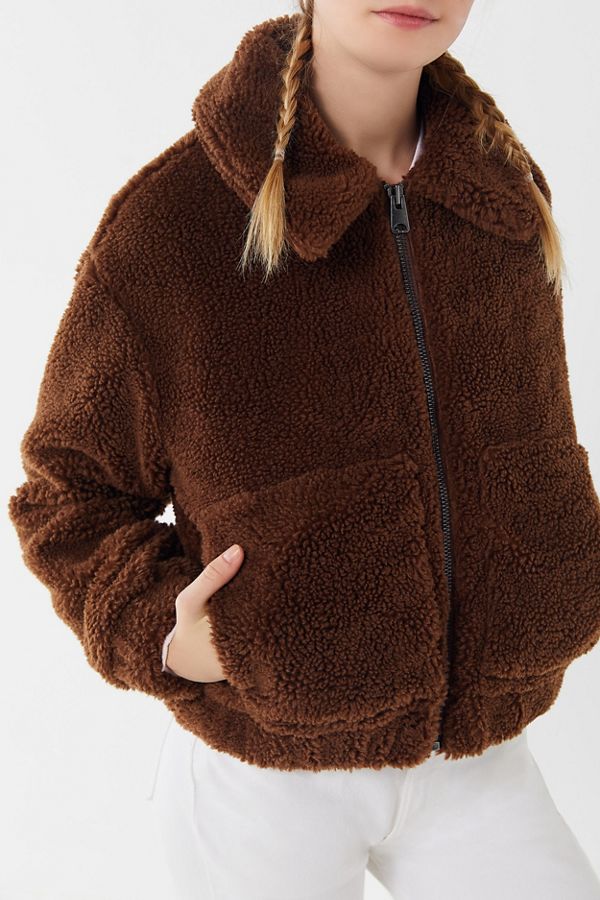 I love this cropped color and it comes in 3 colors (brown, burnt orange + green!) Big pockets, elastic waist…this one is perfection! Reviewers say it can sometimes shed a bit and recommend washing it if shedding is an issue!
2. J Crew $90.99 (with code Wednesday)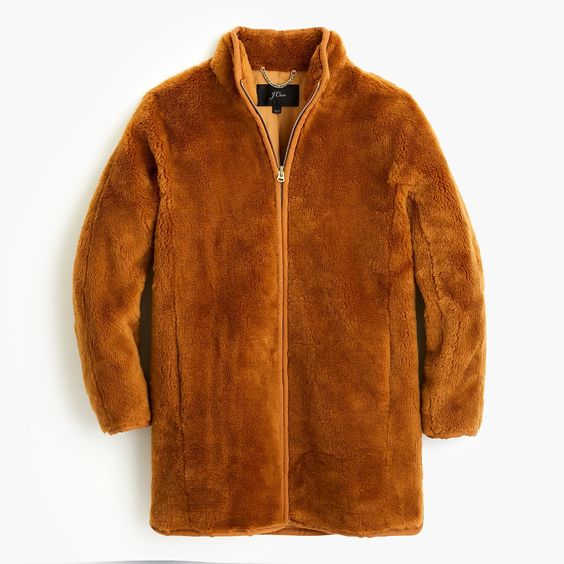 This jacket is amazing – and selling quick! Available in 4 colors. It is a full zip – but here's the best part – there are side zips to ventilate if you get too warm!! No sweaty armpits in this stunner. 😉
3. Express $70.80 (40% off!)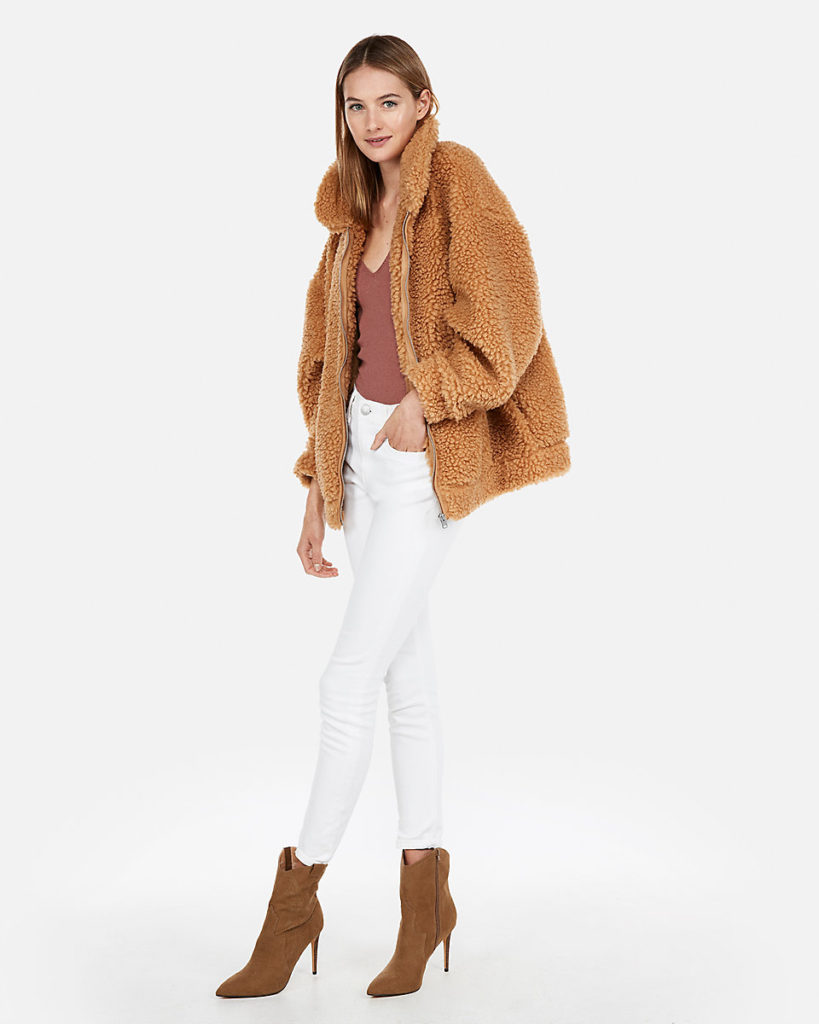 This one looks so stinking cozy (which is good since it's called the Cozy Teddy ha!). Reviewers say it runs large so keep that in mind if you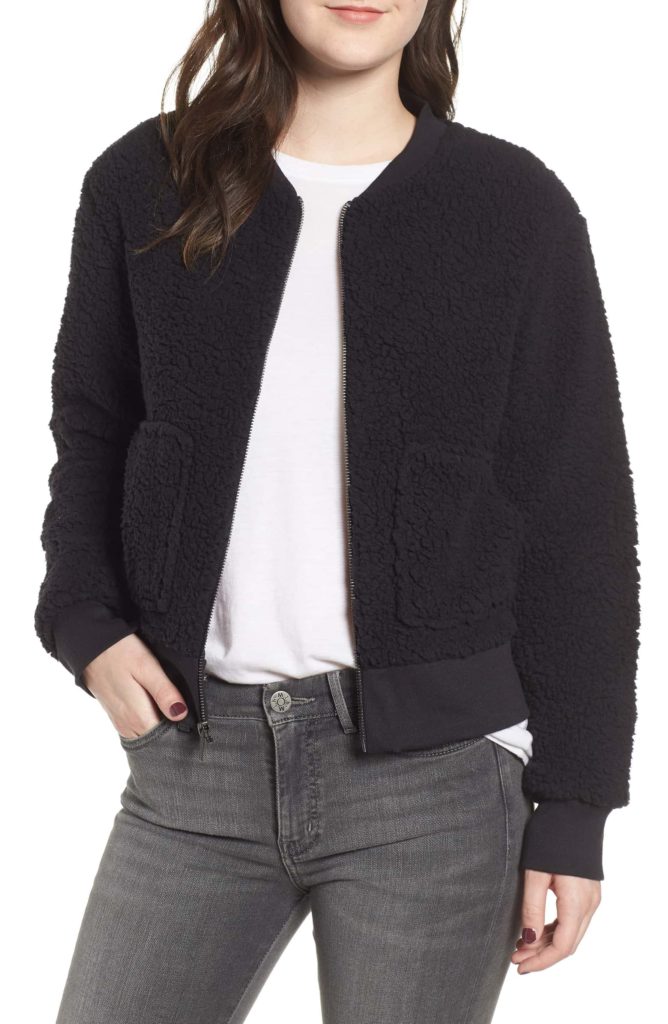 This jacket is a steal!! On sale for only $45.90 and available in 6 different colors! I love bombers regardless so making it a teddy is kinda my fav!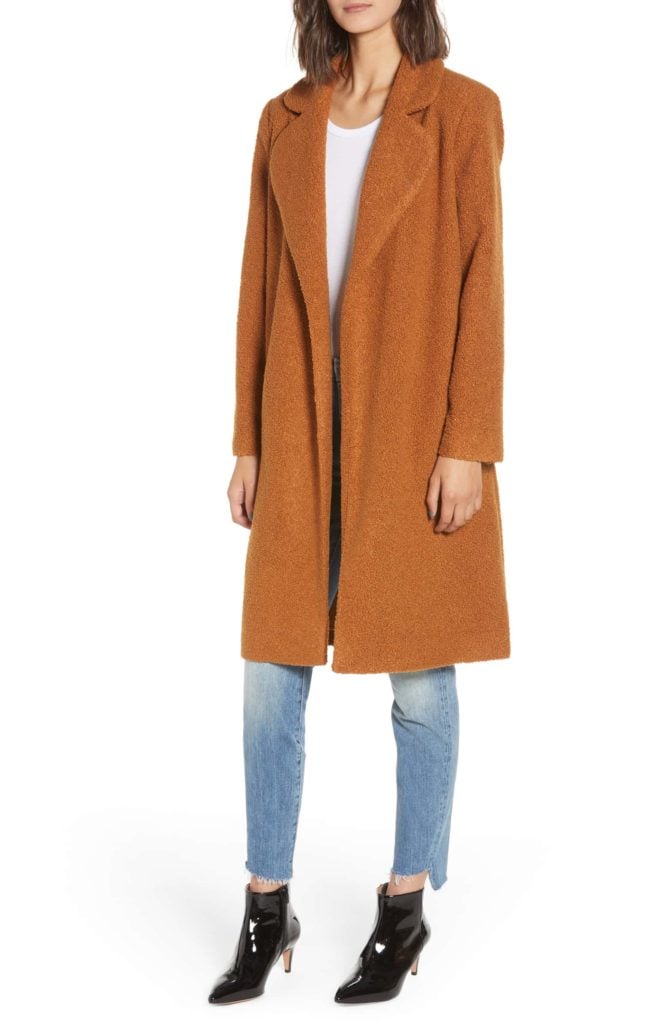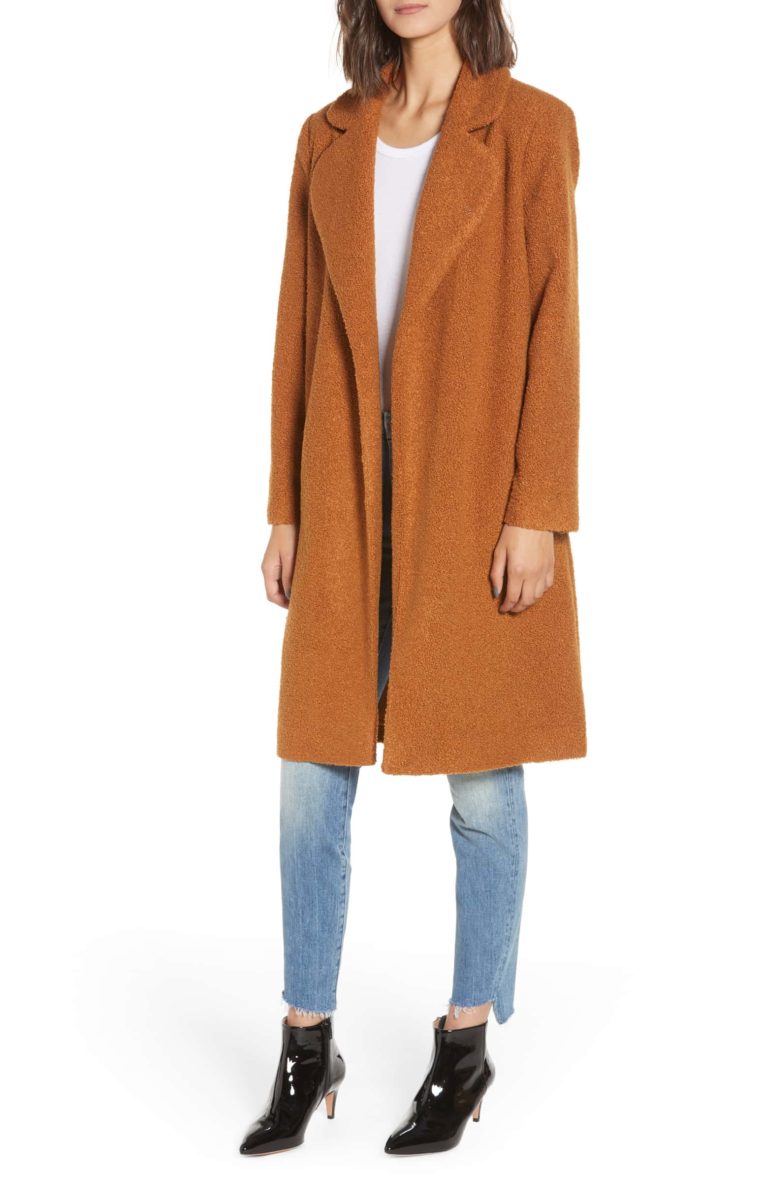 Ok, I'm in love with this one. Long enough to cover your rear so it doesn't get too cold but fitted enough to look chic. Made out of lux bouclé so you'll need to hand wash this beauty!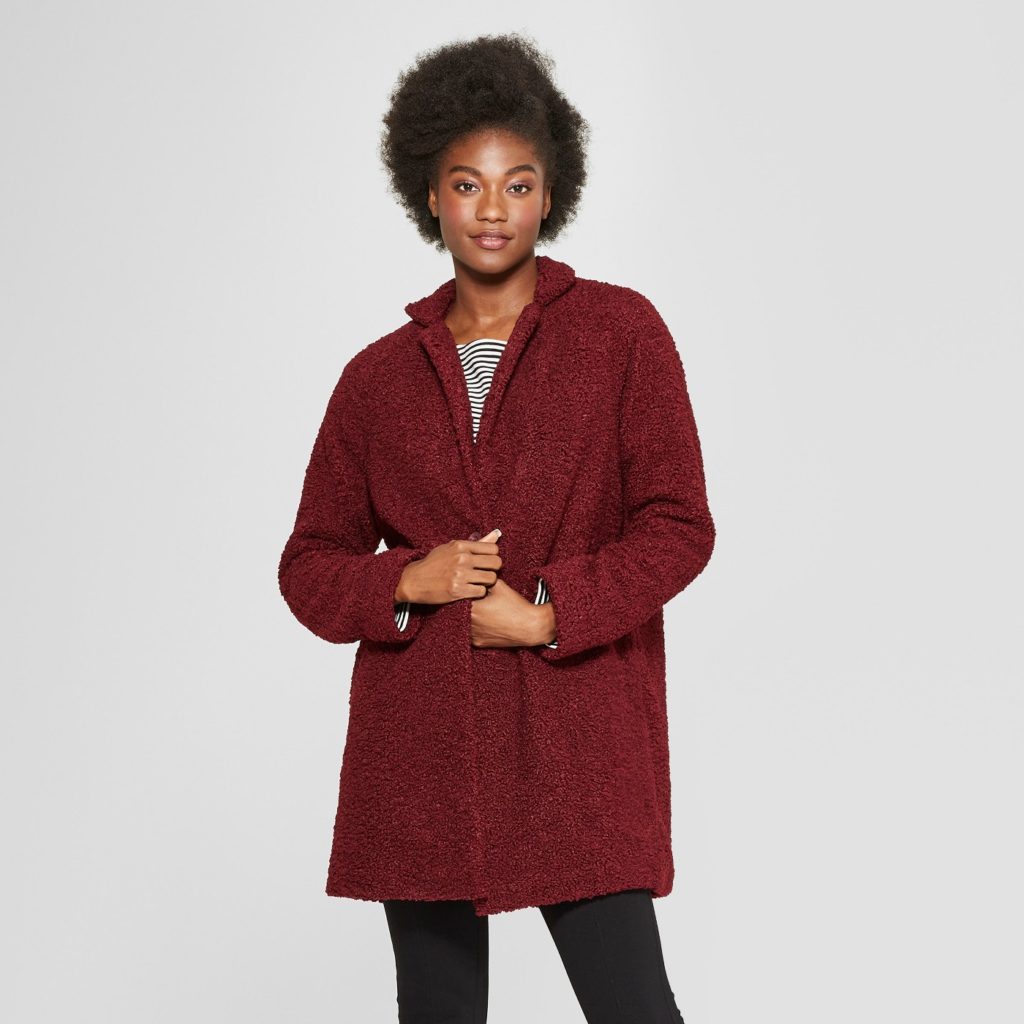 Can't forget about the Target version! This one if fully lined with a button closure – perfect for cold offices!
Fun cozy things like teddy jackets are one of the best parts about winter! Pick one up now to enjoy all season long!
Don't have a Christmas sweater yet? Check out these cute ones you'd actually want to wear!
As always, thanks so much for reading!
Jen