You've heard about Pitch it Perfect by Julie Solomon and are considering the investment. But is it worth it? Here's my experience.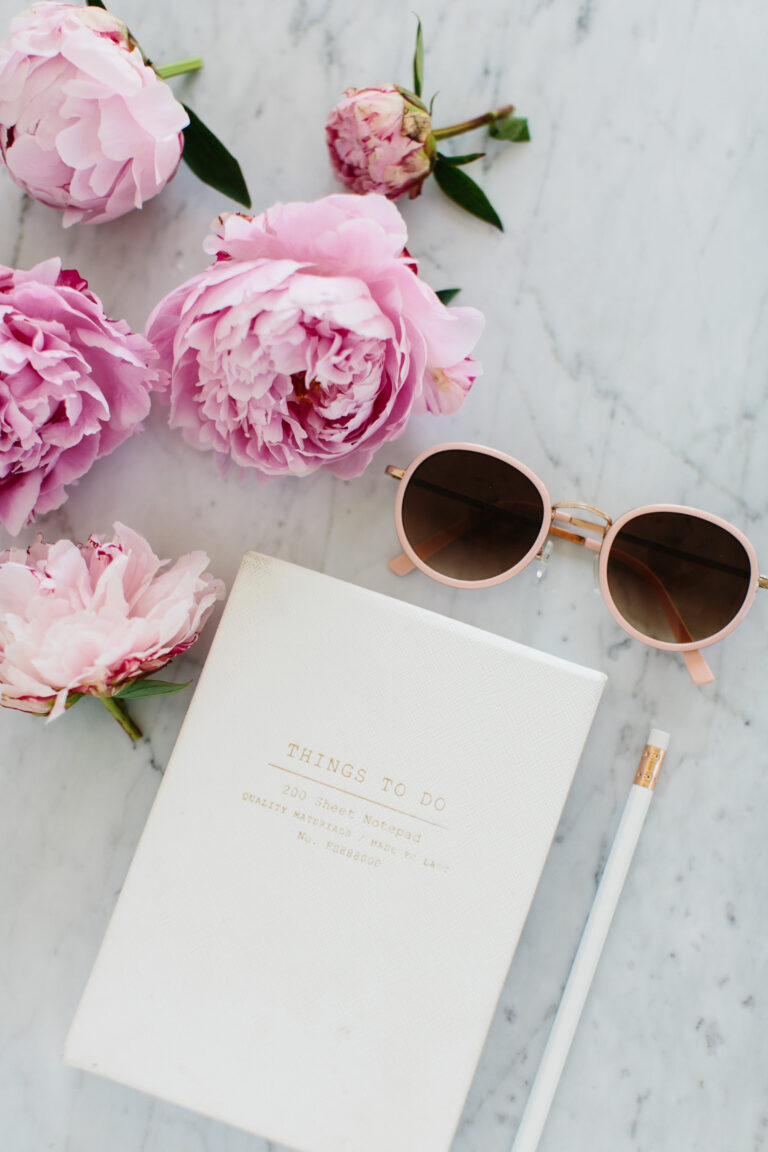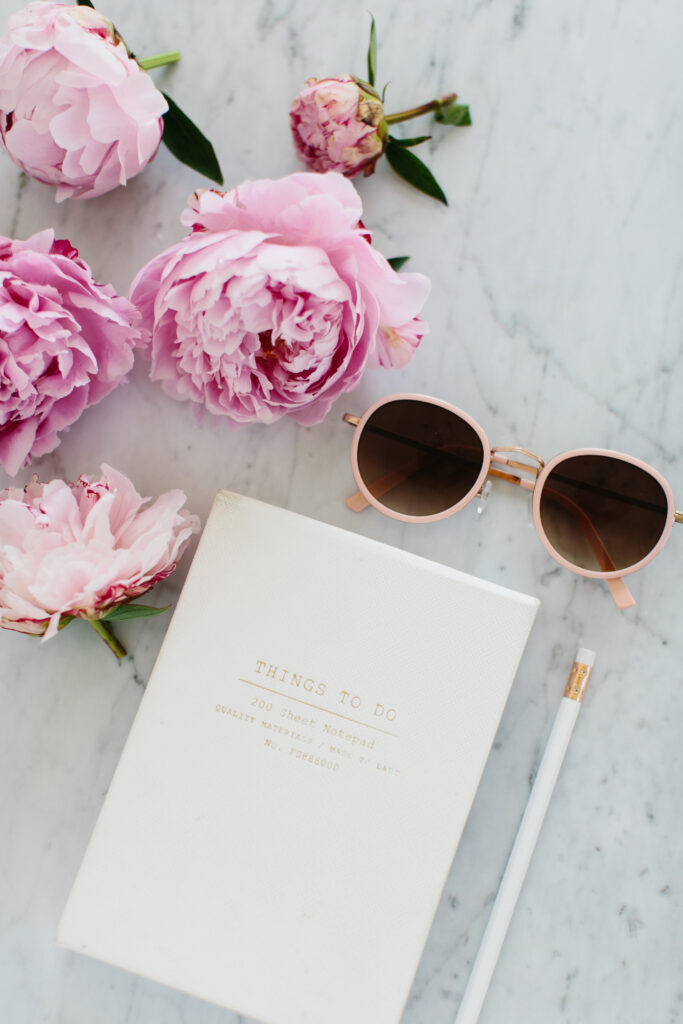 A little over 2 years ago I pivoted my business and went from online boutique to full blogger. It was a risky move and I had no idea if it would work out well.
Spoiler alert. It did.
Along the way I took a TON of courses. Some were small $20 investment that had little to no impact, some were much larger investments that had little to a lot of impact.
The one course that I found to be the most helpful and the most worth my money and time is Pitch it Perfect created by Julie Solomon. (There's a reason I only review one other course on my blog – most have been not worth my time OR money!)
(If you're new to blogging and want to learn more, be sure to check out my how to start a blog and getting traffic through Pinterest to start!)
What is Pitch it Perfect?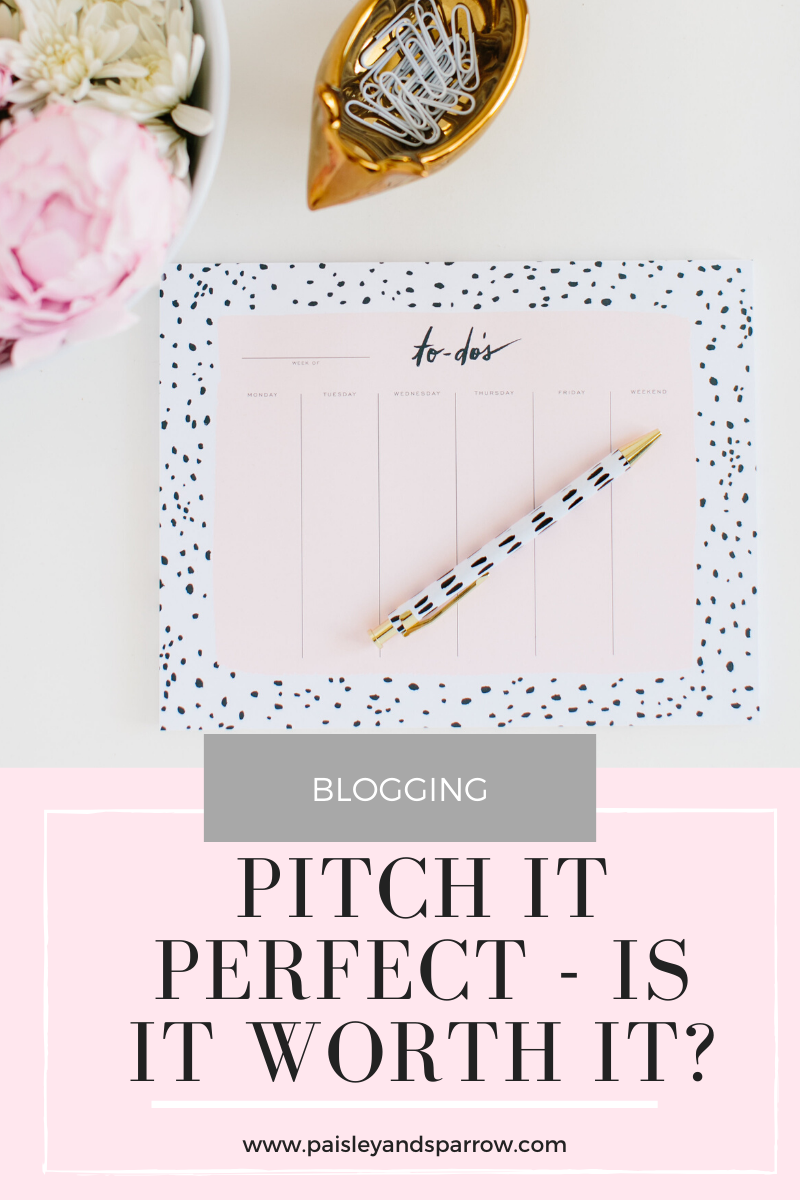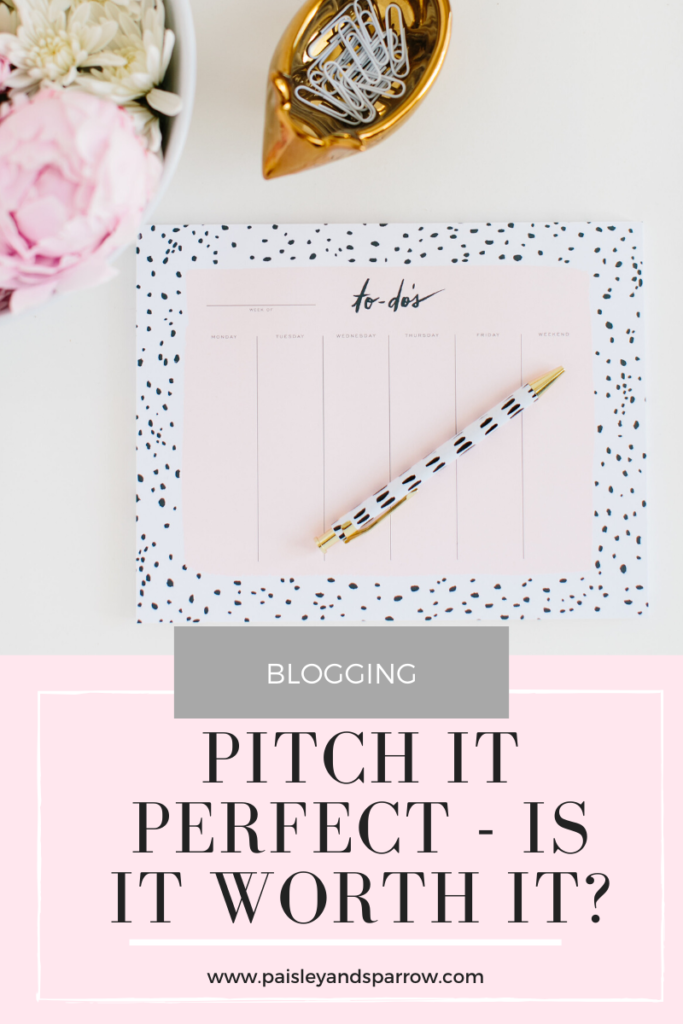 I may make a small commission (at no cost to you) if you choose to purchase this program but I would never promote anything I didn't truly love! Thank you for using my links!
Pitch it Perfect is a course that not only teaches you how to pitch yourself to brands but to negotiate well, communicate well and overall be an amazing business woman.
There are 5 different modules. You can do it at your own pace – one a week or all in one day! I devoured the content and finished it in a weekend.
These modules go from everything to WHY you should be pitching, how to prep for pitching the principles of pitching, best practices and what to do after pitching.
The Course
The nice thing about this course is that once you're in, you're in for life! As we all know, this industry is always changing and Julie and her team know that. They recently (last year) updated the entire curriculum so you can have up to date information on how to make the best business decisions and pitch the right way.
I've taken many courses that had such outdated information in it which was so disappointing. Not Julie! Her course is up to date and completely on trend.
Examples
She also has TONS of examples for you! I work best with seeing a clear example of how to do something rather than trying to come up with it all myself. In some spots she gives and example of what she or someone else wrote or said and in other spots she gives exact templates to help get you started.
These templates helped me SO much when I was getting going! Half the battle is getting going and she does an amazing job at helping you get started.
Facebook Group
One thing that I loved was the Facebook group! I don't use it as much any more but when I was first starting on pitching I would frequently post in the group for ideas, questions or support.
There are so many brilliant women in the facebook group that are willing to help you out – it's a HUGE perk of the program!
Julie also is there from time to time answering questions and helping out (not one other course have I gotten replies from the instructor – even when I've emails questions!). This says so much about the care and support that Julie gives.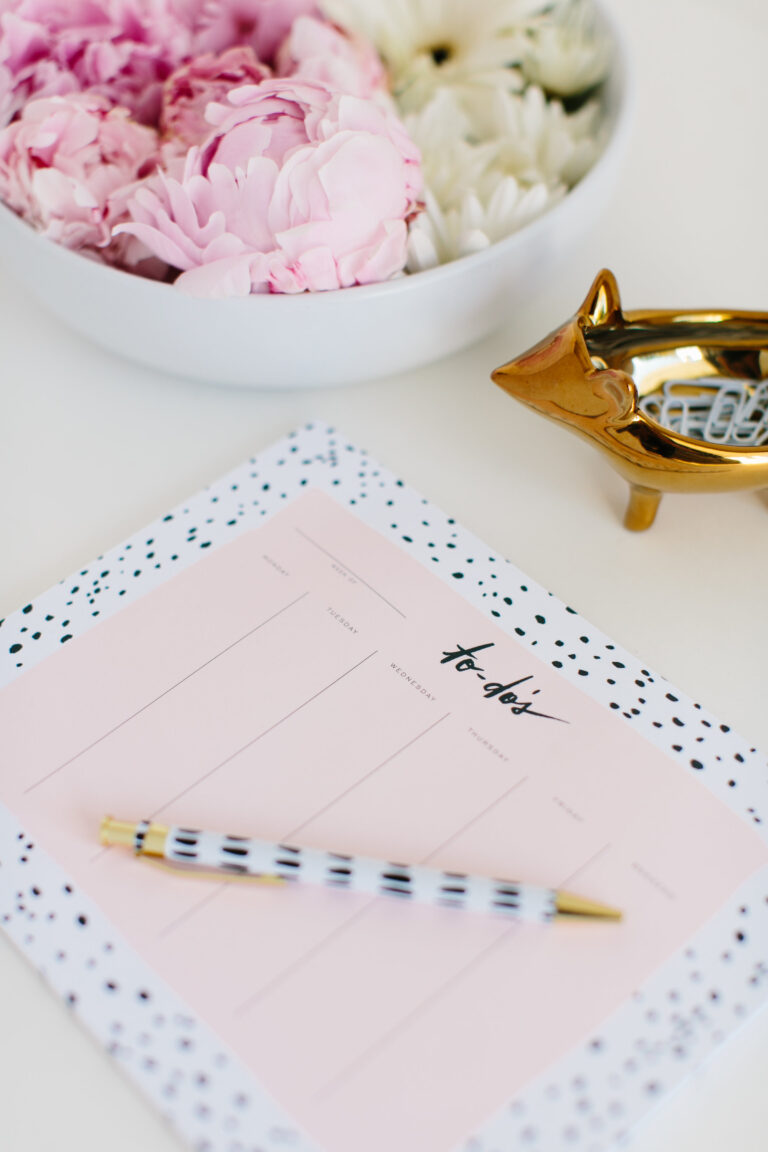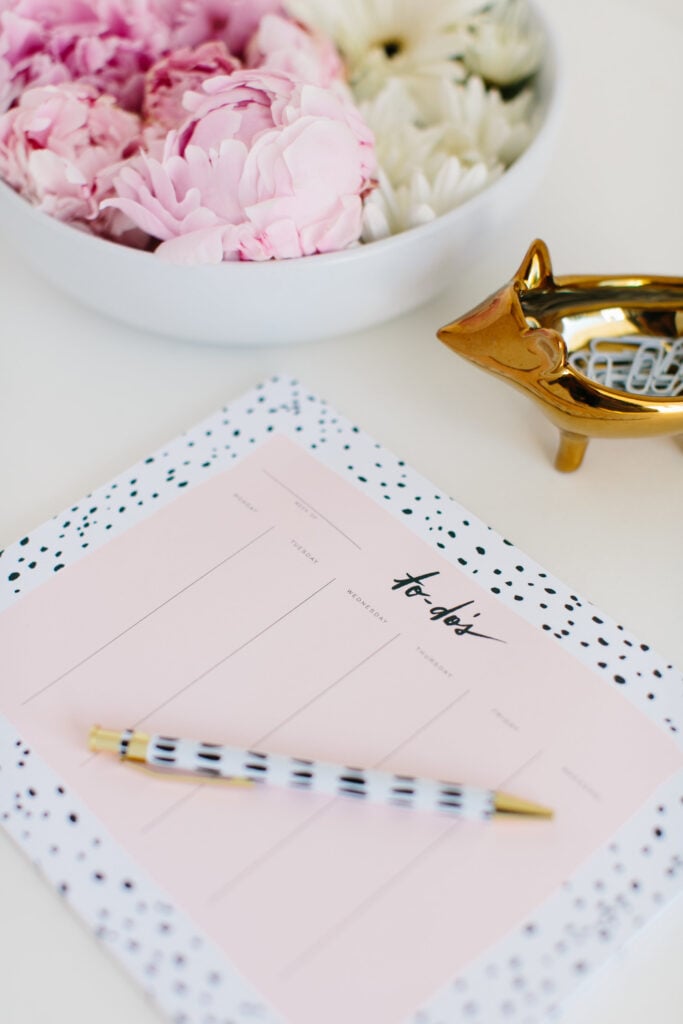 Does Pitch It Perfect Work?
In my honest opinion, YES. One of the biggest things it did for me was know how to negotiate. I've been able to flip deals from just product to paid (and paid well), and turned one time deals into multiple months of paid collabs.
I've gotten plenty of "no" or lack of replies when I've sent out pitches so no, this isn't a fool proof plan that's going to work every time but knowing what to say and how to say it is a great way to start.
Everyone has different results but I made over $20,000 more in brand deals the year after I bought her course by implementing her strategies. That's HUGE!
Will It Work For Me?
If you do the work! I've bought plenty of courses that I've never finished. Or finished but never implemented.
If you're going to buy the course, immediately carve out time to go through it. And as you're going through it, immediately implement it. I would go through a module, stop, do whatever it said to do and move on once it was done. It takes a while but trust me, if you learn AND implement, you will have results.
What's Included in Pitch It Perfect
To give you a better idea of what exactly is included, here's a full list.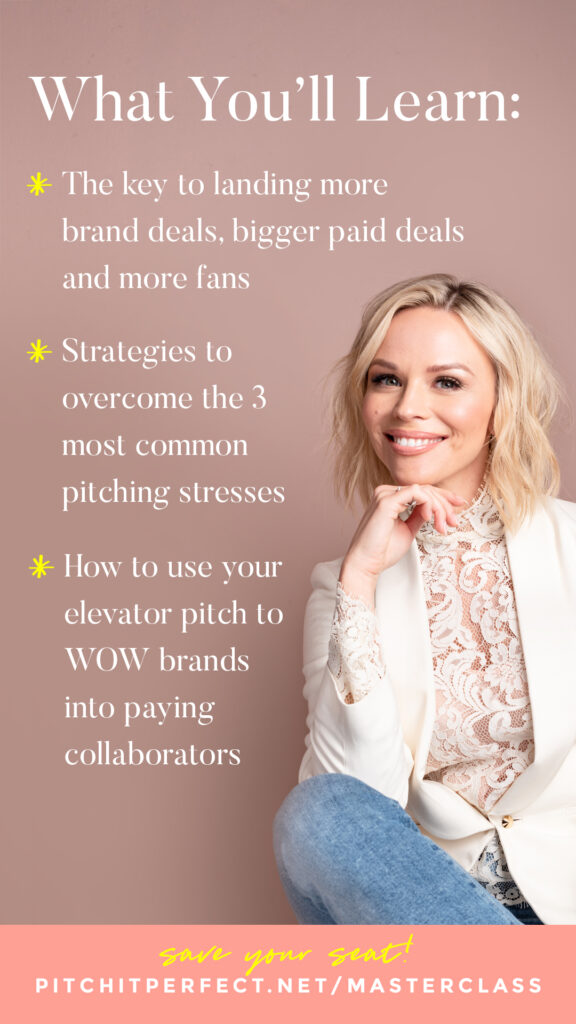 Provides you with a press kit walk through that is proven to attract brands
Teaches you how to best respond to a brand when they request your rate sheet
Solves your confusion on the purpose of pitching
Gives you a no-fail strategy that gets you negotiating every day
Teaches pitching techniques that help you negotiate deals for consistent income growth
Eliminates your stress by simplifying your message
Explains exactly who to pitch – no more cold pitching!
Shows how to find and connect with brands without being sales-y
Teaches you how to follow up with a brand, the right way
Shows you exactly what brands look for in blogger investment, their words, not mine (you will see the emails yourself!)
Gives YOU behind-the-scenes access to 5 successful pitches that resulted in over $5,000 in brand deals
You will finally have the "inside scoop" and know exactly what to do in order to get on the brand's radar
Pitch It Perfect Masterclass
One thing I love that Julie (and most teachers) do is have a Masterclass. Before I ever bought one of Julie's courses (I've bought 3 now!!), I listened to one of her Masterclasses.
Doing this is a great way of knowing how they teach, what kind of information you'll be able to learn and more about them as a person! If you don't like the teacher it's going to be hard to go through the entire course because Julie does the training!
The bonus thing about her Masterclass too is that it's not a waste of time! She includes valuable information to implement into your business right away, without spending a dime.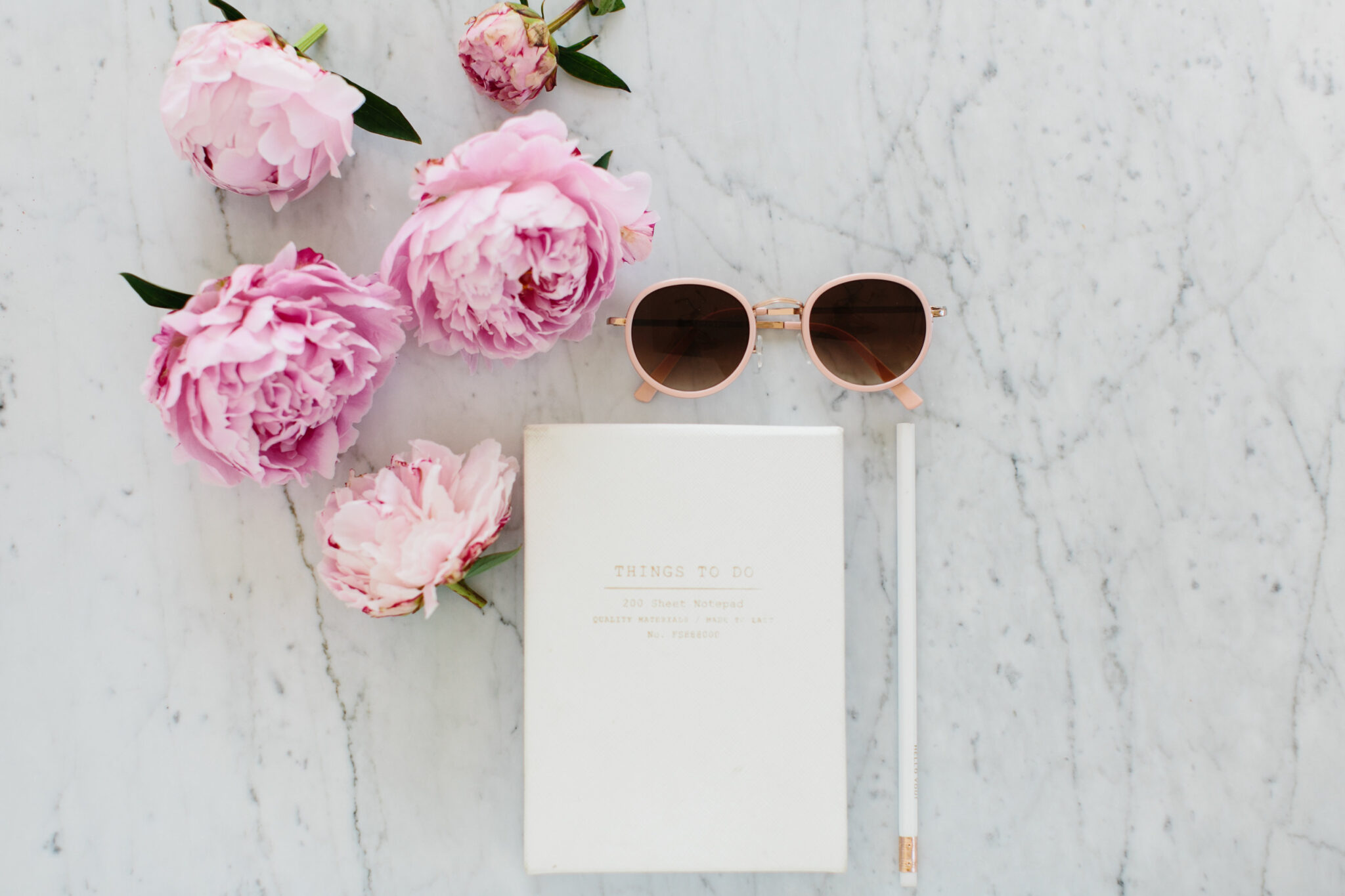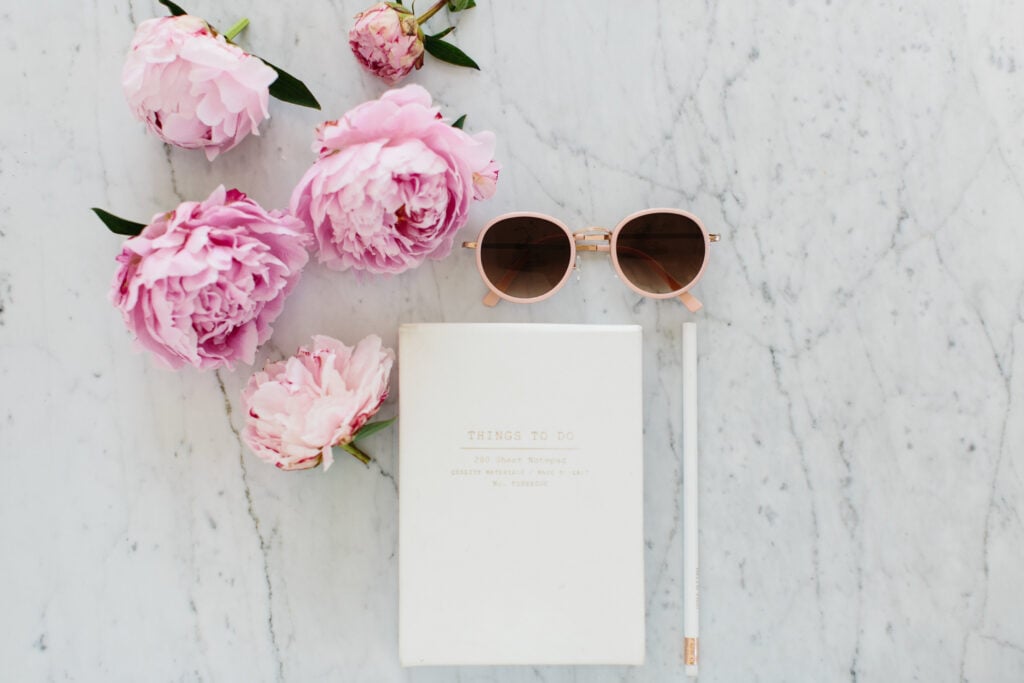 What's Included in the Masterclass:
The 2 Things Your Feed MUST Have to Attract Paid Brand Deals—you've likely not thought of this new way to hone in on your niche & find the right audience for your content, but don't worry. I'm spilling the beans on exactly what you need to get started!
How to Elevate Your Elevator Pitch, because it's normal to think it's intimidating to write, ok? We'll get you over that and set to expand your reach with my guide.
What to Include in a Pitch to Make It LESS About Yourself—after this part of the workshop, you'll know the strategies behind what I call the "Shine Method" and have a plan of attack in place: get those fingers ready to type up a pitch so you can land some sweet brand deals & monthly income.
Let's talk numbers: In What to Charge for a Sponsored Post, I get super transparent here and tell you exactly what I negotiated as I generated more than $500K … with LESS than 20K followers, so you can set up your own rate sheet, too!
The Four Pitch Blocks – that keep so many unseen content creators stuck for years, and how to fix them!
What a Successful Pitch Template Should Say – PLUS, you get access to one of favorite pitch templates from my methodology that has helped over 4, 000 successful content creators land brand deals.
And more!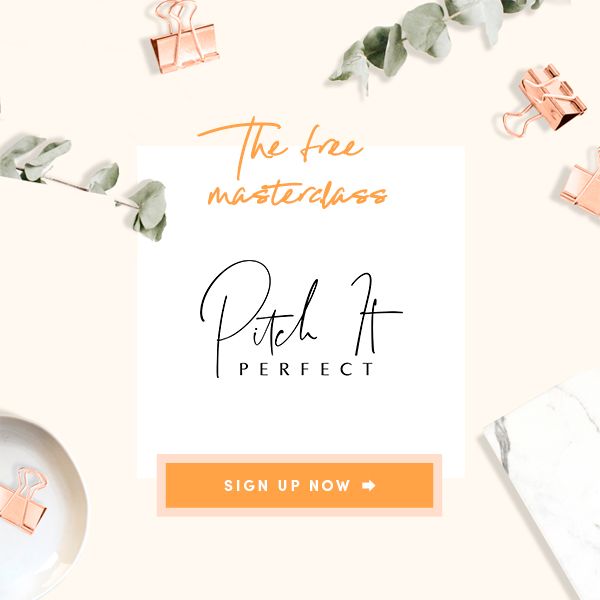 What is the cost of Pitch It Perfect?
The cost of Pitch it Perfect is $497 if you pay in full or 2 payments of $297. Yes, it sounds expensive to some of us but I paid for it in just 2 brand deals (that I got in the first month of signing up). If you think about it in terms of how any deals you would need to get to cover the cost, it's a no brainer!
What next?
Check out the Masterclass! See if you like Julie and her teaching. If you do, I can't recommend signing up for her course. It's been a game changer in my business and I know it can be for you too!
If you have any questions about it, please let me know! I'm happy to help in any way I can!