Looking for a new bag? Handbags are more than a necessity to carry your essentials; they're a fashion statement! They're part of your outfit, something to complete your look. And luxury handbags are a work of art.
There are tons of different styles of luxury handbags. There's one that's simple yet classic that's perfect for everyday wear and others that are more of a statement bag for special occasions. Each different brand has its own look and feel so you can find one that fits your personal style.
I'll be straight with you. Luxury handbags are expensive bags. However, many of these designer bags aren't just fashion accessories for fashion lovers; they're an investment piece. They're something that can be handed down to children. Many of these brand name handbags don't lose their value.
When it comes to luxury handbags there's a number of different brands. There are household names that have stood the test of time like Chanel, Louis Vuitton and Prada, and today I'm going to talk about 15 luxury brands you need to know about!
One thing to note: below you'll find links directly to each brand's direct site as well as links to Rebag, a secondhand online shop that sells luxury brand goods.
I love buying designer bags secondhand through places like Rebag, RealReal, Fashionphile and others!
You can save tons of money and get basically like-new bags!
Top 15 Luxury Handbags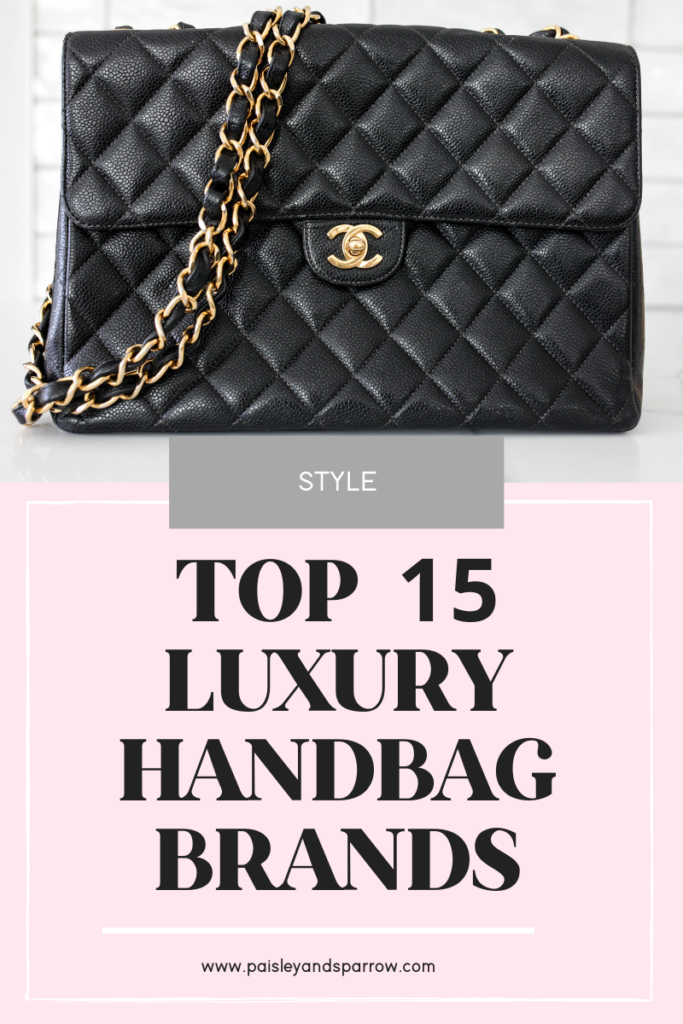 This post may include affiliate links which means I may earn a small commission if you shop using the links below at no additional cost to you. Paisley + Sparrow is a participant in the Amazon Services LLC Associates Program.
1. Prada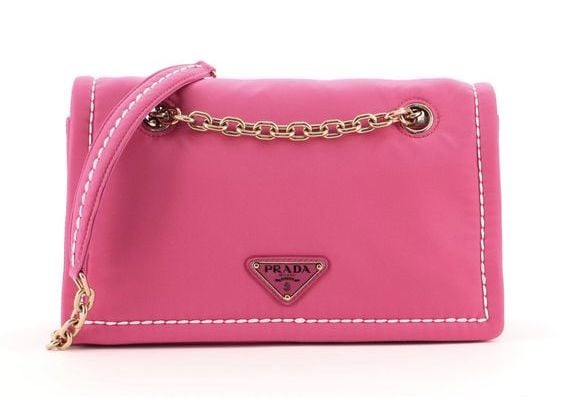 Thanks to the brand's longevity and famous pop culture references, such as The Devil Wears Prada and the art installation Prada Marfa, Prada has been a household name for decades, thanks to their classic, yet experimental style. This brand has its beginnings in leather luggage and handbags, so it's no surprise that they carry on that tradition to this day.
Prada was launched in Italy in 1913 by Mario Prada. Interestingly enough, Mario thought women should not be in business so he didn't allow any of his female family members from helping him with the company.
When his son had no interest in taking over the business his daughter, Luisa took it over! Miuccia Prada inherited the company in 1978 and is the head designer of Prada and also the creative director of its subsidiary Miu Miu.
Popular Prada Bags
The Galleria Bag – While Prada is well known for their nylon bags, their Saffiano leather is another trademark. This durable, waterproof leather makes for a great classic handbag, along with its roomy interior and timeless structured design.
Nylon Mini Bag – When you think of handbags from the 90s, you likely picture Prada's Nylon Mini Bag. These bags have recently had their comeback and are adored for their cute and convenient shape.
Shop Second Hand Prada on Rebag
2. Chanel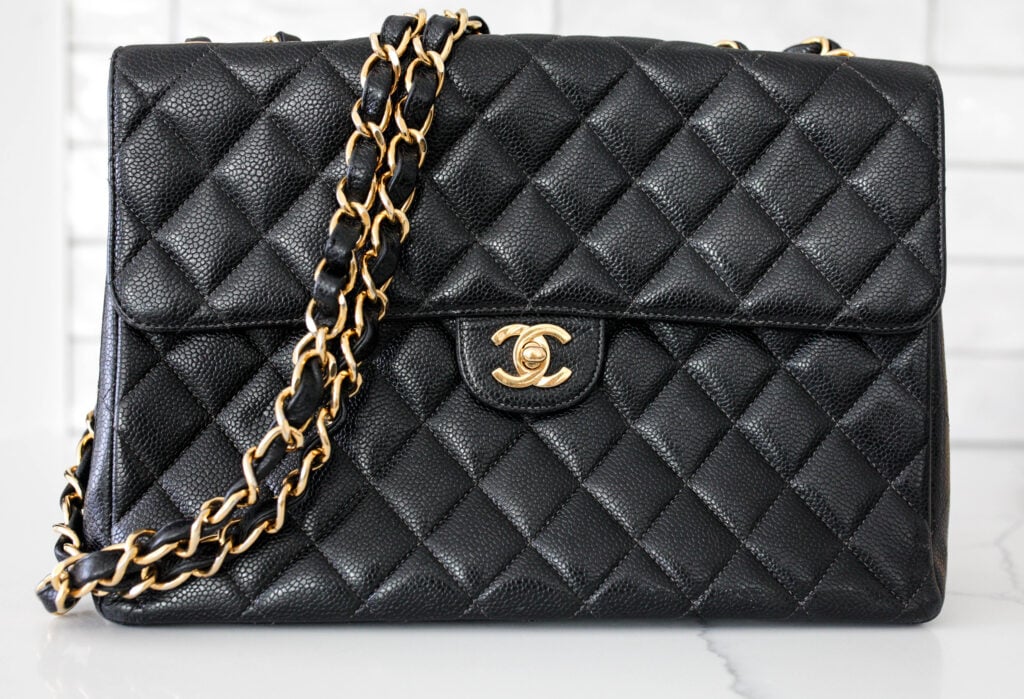 It's safe to say that Chanel is one of (if not the) most influential and iconic fashion houses of all time. Much of what we know and love about modern women's fashion was born in the mind of Gabrielle Coco Chanel herself and brought to popularity through her namesake fashion brand.
This iconic brand has some of the most stylish bags often seen on the red carpet by celebrities like Nicole Kidman, Rita Ora, and Jennifer Lopez.
Head to this post to learn more about Coco Chanel and some of her most famous quotes or to this post for the price of Chanel bags (and how to save on one!).
Popular Chanel Bags
The 2.55 Classic Flap Bag – Chanel's Classic Flap bag is what many people think of when they hear the words "luxury handbag." Featuring convenient pockets, burgundy lining, and the famous quilted leather exterior, this bag has long been considered the ultimate shoulder bag.
The Boy Bag – Introduced in 2011, the Boy Bag is a relative newcomer to Chanel's permanent lineup, but this style has since managed to become timelessly classic in its own right. Featuring more hard lines and masculine touches, this aptly-named bag makes for the perfect boyish counterpart to the feminine style of the Classic Flap.
3. Louis Vuitton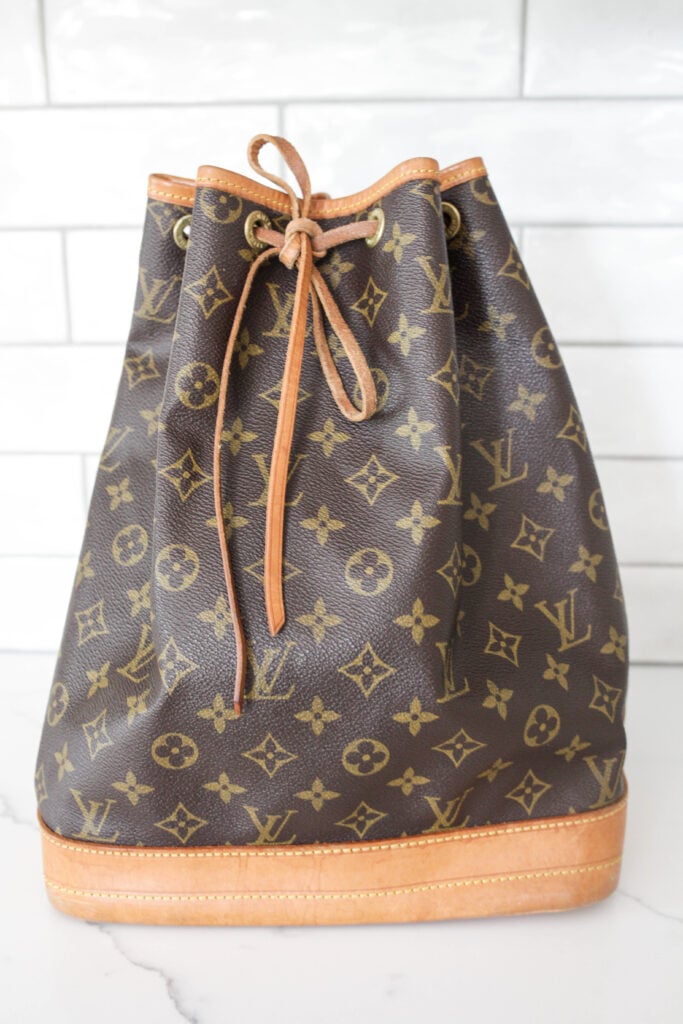 Just when their bags seem to be going out of style, Louis Vuitton always comes back to remind us why their pieces are so iconic. Since their revolutionary flat leather trunks, this brand has continued to revolutionize classic handbags and fashion in general.
LV was founded in 1854 by Louis Vuitton in France and is recognized often by the LV monogram that appears on most of its products. It was started by creating trunks that had flat tops so they could be stacked and eventually moved on to other products like bags, wallets and more!
Popular Louis Vuitton Bags
The Speedy – The Speedy is undoubtedly Louis Vuitton's most quintessential design. Created for ease of travel on public transportation in the 1920s, this bag is prized for its compact silhouette and convenience.
The Neverfull – After launching in 2007, this Louis Vuitton bag quickly became a fan favorite and, even to the day, is one of the best-selling bags in the world. As its name suggests, the Neverfull was created to be a spacious as possible, making this style perfect for everyone from the working woman to the mom on the go.
Find even more of Louis Vuitton's most popular styles and how to spot a fake LV bag!
4. Celine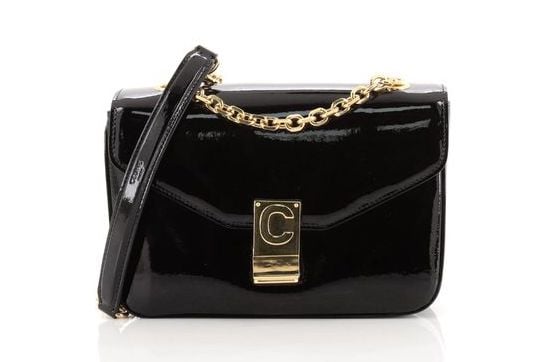 With their sleek, minimalist aesthetic, Celine bags have become a coveted item in the closet of the stylish everyday woman. Celine was started by a husband and wife team in Paris back in 1945 creating made to measure children's shoes!
They eventually transition to focusing on ready to wear fashion for women offering items like bags, shoes, and clothes.
The "C" logo that was introduced in 1973 was linked to the Arc-de-Triomphe which was a symbol for Parisians. It's since been updated in 2018.
Popular Celine Bags
Luggage Bag – Created in 2009, this bag has become synonymous with luxury and functionality. The modern shape and details make this bag a coveted piece even today, as well as a great tote for the everyday woman.
Belt Bag – This bag is equal parts casual and classic, with its structured roomy shape and Celine's signature low-key details and branding.
5. Hermes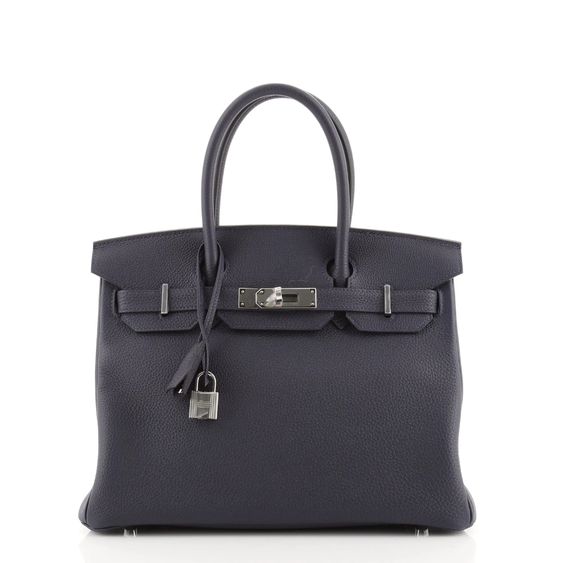 Few fashion houses have as much of a place in luxury fashion as Hermes. This brand has become synonymous with high-quality, exclusivity, and leather goods in general. If you can get your hands on one of these iconic bags, they're considered one of the best investment pieces money can buy.
Heremes was established in 1837 and has a wide variety of offerings from leather goods to home furnishings to jewelry and ready to wear clothes. One bag can take 18-24 hours to produce and the wait to get a new bag can be up to a year!
Popular Hermes Bags
The Hermès Birkin – Famously designed for, and in collaboration with, French style icon Jane Birkin, The Hermes Birkin Bag has long been considered the ultimate tote bag for the woman on the go. Its oversized, spacious interior and striking hardware have been a favorite of the rich and famous for decades. This bag also has the distinction of being the most valuable handbag available, considered a better financial investment than gold.
The Hermès Kelly – You can consider the Kelly the Birkin Bag's sophisticated and buttoned-up older sister. This bag is every bit as classically feminine as the woman it's named after, actress and Princess of Monaco Grace Kelly. It's one of the most wanted bags in the world!
6. Christian Dior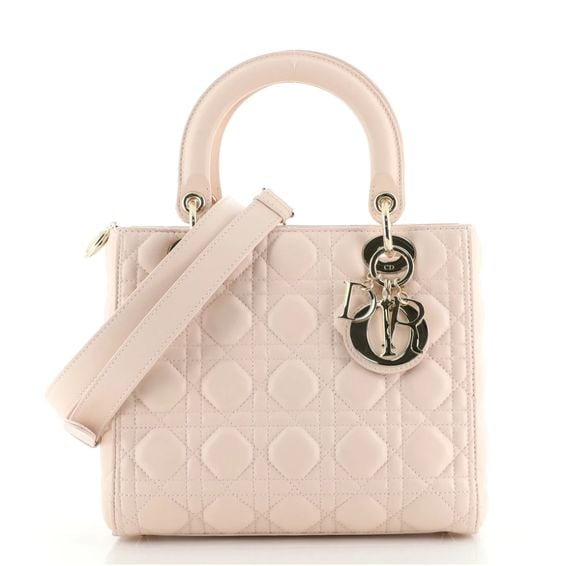 Timeless and feminine, Dior is a brand that has been at the top of the fashion hierarchy for several decades. This Parisian brand is well-known for everything from haute couture to footwear to, of course, their stunning leather goods.
Dior was established in 1946 by Christian Dior who was originally from Normandy. It's based in Paris.
Popular Dior Bags
Lady Dior – Named after Princess Diana, the Lady Dior is every bit the embodiment of Dior's feminine and classic style. Like many of Dior's iconic bags, it's available in countless sizes, colors, and hardware finishes, meaning there is a variation for everyone.
Saddle Bag – Introduced in the 90s, this bag quickly became a symbol of the decade with its unique, stylish shape. Thankfully, these bags have been brought back to the forefront and are arguably the brand's most coveted style at the moment.
7. Gucci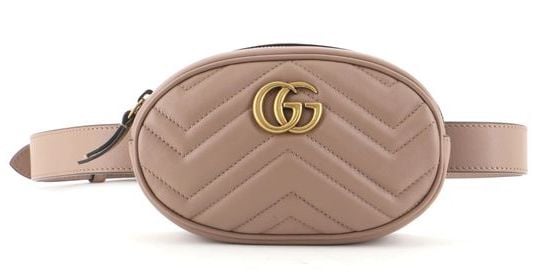 While Gucci has always been a main player in luxury fashion, this Italian brand has seen a huge resurgence in popularity thanks to the comeback of 90s and early 2000s trends, along with endorsement from younger celebrities and influencers. Gucci handbags have become iconic bags with their double-G logo hardware on most of their bags.
Gucci was founded in 1921 by Cuccio Gucci in Forence, Tuscany. He worked as a bellhop loading and unloading luggage of wealthily clients learning what they liked with regards to fashion, quality, etc. Following that he worked for a rail company learning even more and then for Franzi, a maker of fine luggage. He eventually opened his own shop in 1921.
Head to this post for tips on how to spot a fake Gucci bag!
Popular Gucci Bags
Bamboo Bag – Although it's not one of the styles we see all over Instagram today, The Bamboo Bag is a brand staple. Gucci's bamboo details are one of their signatures and adds to the unique style and great resale value of this bag.
Dionysus Bag – Created as a way to combine the look of "New Gucci" with "Old Gucci", the Dionysus Bag combines a classic handbag shape with old-world vintage details with its horseshoe-shaped metal accent piece.
8. Saint Laurent (YSL)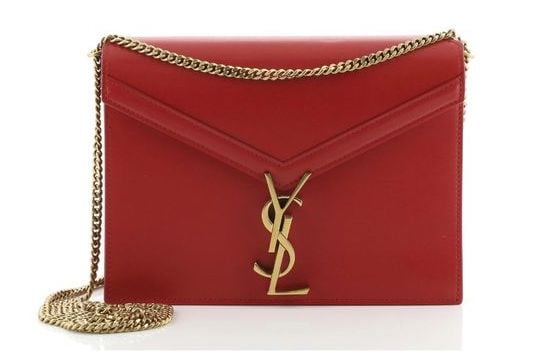 For many decades, Saint Laurent (formerly Yves Saint Laurent) has been considered the epitome of high-class luxury and glamour, and their bags reflect that through and through. Yves Saint Laurent is perfect for the woman looking for a glam, sexy, Old Hollywood-esque style that's timeless.
Yves Saint Laurent was established in 1961. It was launched by Yves Saint Laurent and his partner Pierre Berge and is well known for it's modern and iconic pieces.
Popular Yves Saint Laurent Bags
Sac du Jour – Like many of the other iconic bags on this list, YSL's Sac Du Jour is the ultimate everyday tote for the elegant woman. The clean lines and stunning smooth leather make this bag an absolute classic through and through.
Loulou – Like Chanel, YSL is also known for its classy quilted leather designs. The Loulou perfectly combines femininity with glamour with its ladylike silhouette and signature chain strap.
Shop Yves Saint Laurent Bags on Rebag
9. Valentino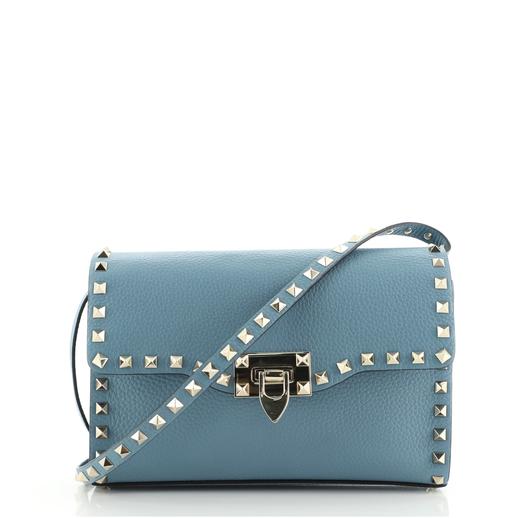 Image via Rebag
Valentino has long been considered one of the cornerstones of Italian high fashion. It was started in 1960 by Mario Valentino in Naples, Italy and debuted their first couture fashion line in 1962 at the Pitti Palace in Florence.
Their luxurious designs have been fan favorites of the stars for decades, and it's easy to see why with their look of timeless elegance.
Popular Valentino Bags
Rockstud Bag – Valentino's Rockstud line of products is arguably their most famous as of late. Fashionistas never seem to tire of these edgy, modern pieces, and they seem like they're here to stay. This bag is the perfect way to add a touch of rock-and-roll to any look.
Glam Lock Shoulder Bag – The Glam Lock Shoulder Bag is quite similar to the Rockstud Bag, however its compact design makes for an option that's great for the woman on the go. Like the Rockstud, the metal studs of this bag add just the right amount of edge to the classically feminine design.
10. Givenchy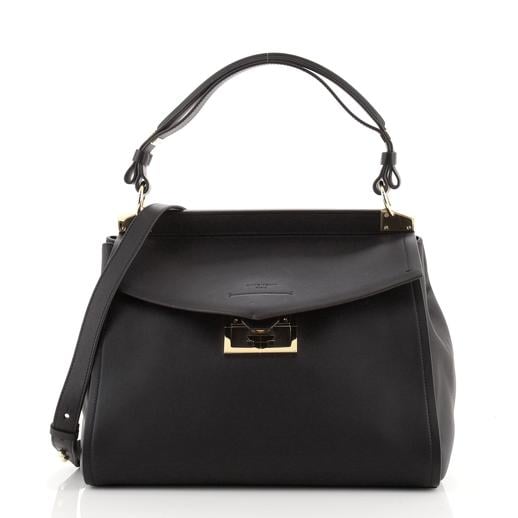 With a style described as "casual chic meets aristocratic elegance," Givenchy is one of the most popular picks for everyday handbags. These bags are known for their classic designs, high functionality, and impeccable craftsmanship.
Givenchy was founded in 1952 by Hubert de Givenchy. His collection of separates was an immediate success. He later showcased his first shirtdress in 1955. Audrey Hepburn and Givenchy had a beautiful bond that impacted both the fashion industry as well as Hollywood.
Popular Givenchy Bags
Antigona – Launched in 2010, the Antigona bag is probably the piece Givenchy is most known for. This bag is a standard structured handbag, but adds a modern twist with the sleek slightly angular sides.
Pandora – A relative newcomer, the Pandora bag may be one of the most unique styles on this list. The convenient shape of this bag gives it a chic street style look that's perfectly modern for today's woman.
11. Fendi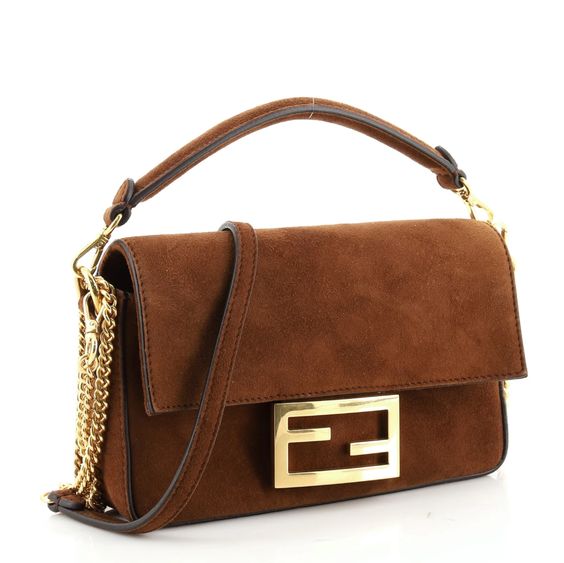 Although this fashion house came from humble origins, Fendi quickly began to flourish under Karl Lagerfeld's direction in 1965. He created the brand's signature double-F pattern that would go on to be their trademark and dominate 90s fashion in particular.
Popular Fendi Bags
Baguette – Many consider the Fendi Baguette the first real "it" bag, and for good reason. Released in 1997, these bags were the bag to have in the late 90s
Mon Tresor – While bucket bags are commonplace these days, Fendi is responsible for bringing the modern idea of a bucket bag to the mainstream.
12. Marc Jacobs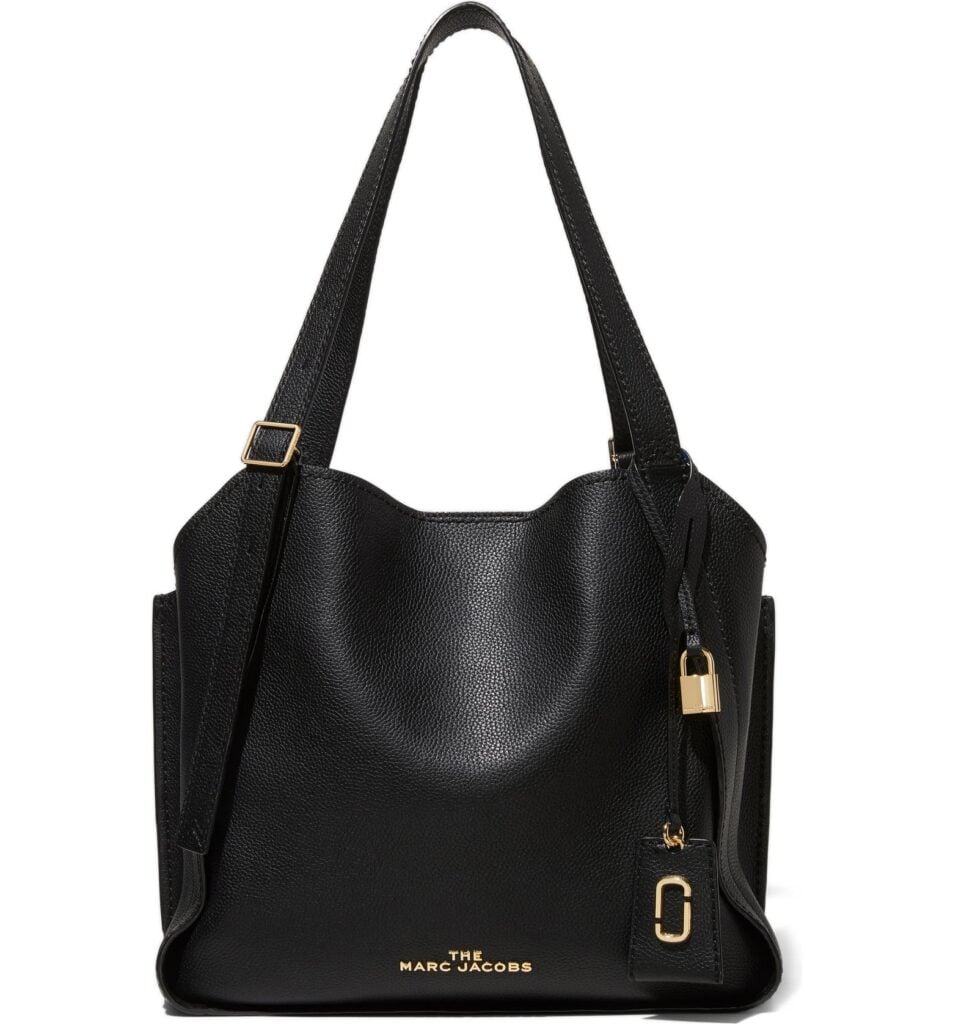 Although this is one of the newer luxury handbag brands on the market today, , launching in 1986, Marc Jacobs is a well-known player in the world of luxury goods. With styles that appeal to the modern, bold woman, his handbags are a popular choice amongst influencers and bloggers for their unique patterns, vibrant colors, and relative affordability.
Popular Marc Jacobs Bags
Snapshot Bag – These cute little crossbody bags can be found just about everywhere these days. Coming in dozens of colors and patterns, these sporty bags are made from Saffiano leather and are perfect for giving a unique touch to any outfit.
Stam Bag – Named after model Jessica Stam, the Stam bag was an icon of the mid-2000s. Its slouchy quilted leather exterior and kiss lock closure may not be as popular at the moment but, 16 years since its release, it's only a matter of time before this famous bag comes back into the forefront of fashion consciousness.
13. Mouawad
If Givenchy is known for casual bags for the everyday woman, it's safe to say that Mouawad is the complete opposite. This Swiss and Emirati brand has set several world records for their highly elaborate and bejeweled designs. While not well known for the bags, we included them on this list because their 1001 Nights Diamond purse was valued as the most expensive bag in the world!
Popular Mouawad Bag
1001 Nights Diamond Purse – Encrusted in 381 carats of diamonds, the 1001 Nights Diamond Purse is the definition of luxury and a masterpiece of both handbag making and jewelry. In 2011, this bedazzled purse was named the most expensive in the world by Guinness World Records, with a value of $3.8 million.
15. Lana Marks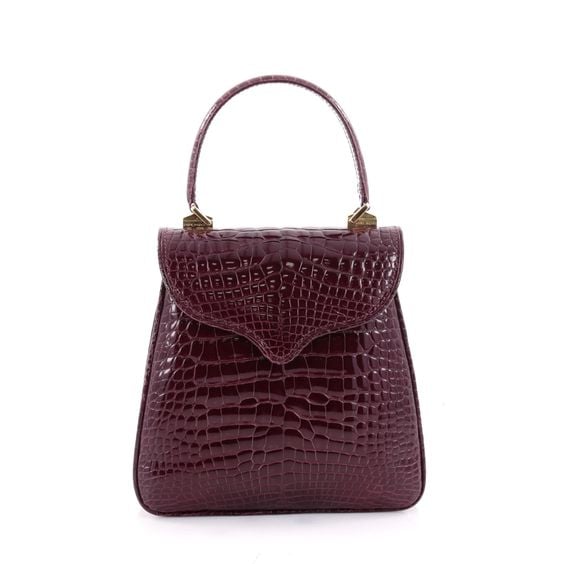 Known for their exquisite exotic leathers and classic, but luxurious design, Lana Marks bags have been a favorite of celebrities (like Paris Hilton, Jennifer Aniston and Angelina Jolie) as well as royalty for quite some time. This brand combines cutting edge fashion with functionality in a stunning and memorable way.
Popular Lana Marks Bags
Princess Diana – If any bag could capture the classic beauty of the Princess of Wales, it's this one. This elongated bag is ideal for the stylish and chic woman on the go who's looking for a bit of luxury.
Cleopatra Clutch – A mainstay of red-carpet events, this clutch was inspired by the timeless elegance and beauty of Elizabeth Taylor in the movie Cleopatra. These clutches can be customized in countless ways, from exotic leathers to diamonds.
One of the most expensive purses by Lana Marks is one that Charlize Theron wore on the red carpet that was worth over $100,000 and made of 1,5000 diamonds!
These are some of the top luxury handbag brands that are worth knowing! Stopping into any of these brand's retail stores is definitely a fun experience, even if you're just looking.
And just remember – you can find more affordable prices of many luxury bags (or any designer items) buy looking for them second hand! I've bought all of my designer bags second hand and majority of them all look brand new.
What's your favorite designer?