Coco Chanel was an influential and leading French Modernist designer of her time. She used style and simplicity in her fashion pieces to help forever change women's clothing as we knew it. She is often referred to as one of the most influential people of the twentieth century and was the only designer listed in the Times Top 100 Women of the Year in 1924.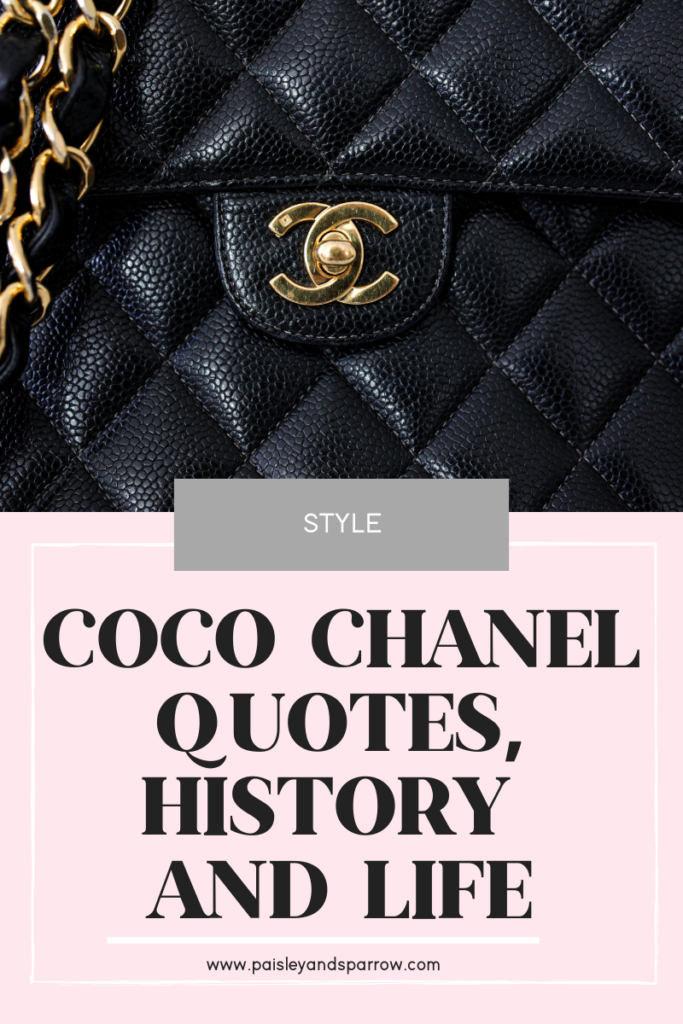 This post contains affiliate links. Thanks for supporting Paisley + Sparrow!
Coco Chanel created clothing that was practical and simple. Women's clothing had previously been so restrictive, involving multiple layers, corsets, and full-length skirts, which made it impossible to participate in many daily activities.
She wanted women to feel empowered by the clothing they wore, not restricted. Her use of fabrics and inspiration from her early life led to her fashion legacy.
Coco Chanel's Early Life
Coco Chanel was born in 1883, under the name of Gabrielle Bonheur, into a life of poverty. Her mother was in hospice when she gave birth to Gabrielle and died at a young age. Her father abandoned her around that same time.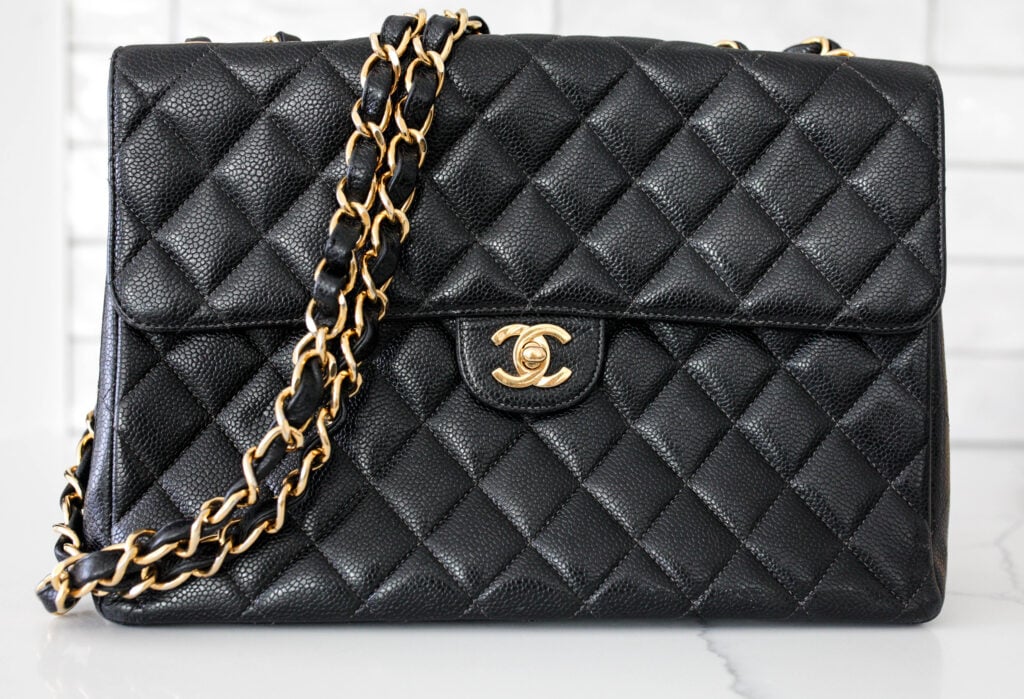 Being orphaned, she spent most of her childhood being raised by catholic nuns at the Sisters of the Sacred Heart. Women surrounded her that only wore black and white, but it was here that she started to grow interest in fashion.
The nuns taught her how to sew, which allowed her the freedom to create her own garments. She was constantly inspired by everything she experienced living among the poor.
She used their everyday wear as material for different designs and patterns she would later design for the rich. For example, she would popularize cotton dresses, wearing men's sweaters, slacks, and mechanics blouses.
Coco Chanel's Young Adulthood
Once she turned 18, Gabrielle was ready to take on the world. She started to work at the Maison Grampayre shop as a sales assistant while pursuing her singing career at a café. It was there that she was given her nickname, Coco.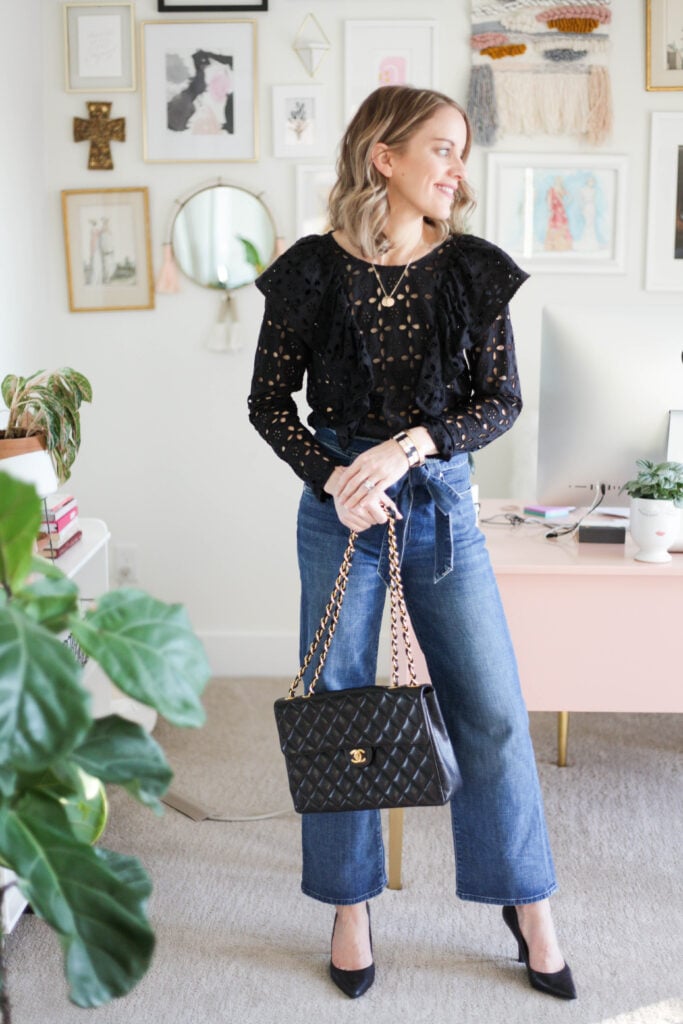 Wealthy business people and fashion executives frequented the cafes she sang in. She fancied one of them, Etienne de Balsan, and moved into a castle with him in Royallieu. Etienne was her romantic partner for over six years and financed her start in the fashion industry.
She began to share her hat designs with the fashion world. Once people caught wind of her elegant but simple designs, they were interested to know more. She became popular very quickly and eventually opened her first shop two years later.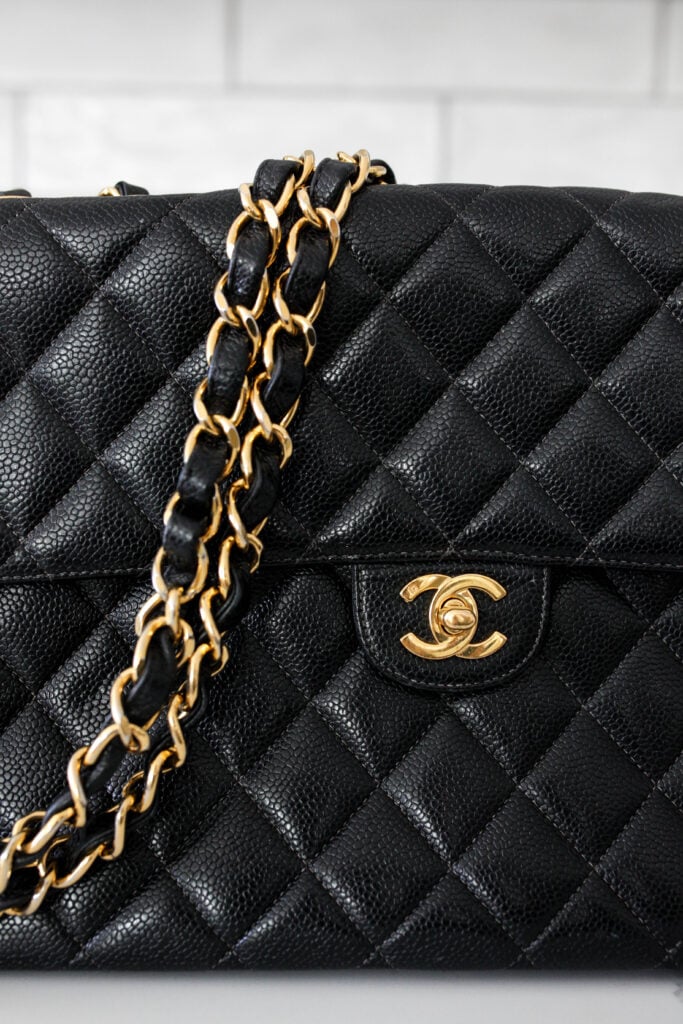 Women were no longer interested in wearing tight corsets or restrictive clothing. Instead, they preferred Coco Chanel's revolutionary designs that were simplistic but allowed so much more freedom.
Coco Chanel's Late Life
Once she had established her clothing and brand through her years of dedication, hard work, and innovation, she started to venture into accessories. She wanted to balance her clothing by creating complementary accessories to outfits such as her famous handbag, Chanel 2.55. The Chanel 2.55 bag is now known as one of the most copied bags in the world since it was created.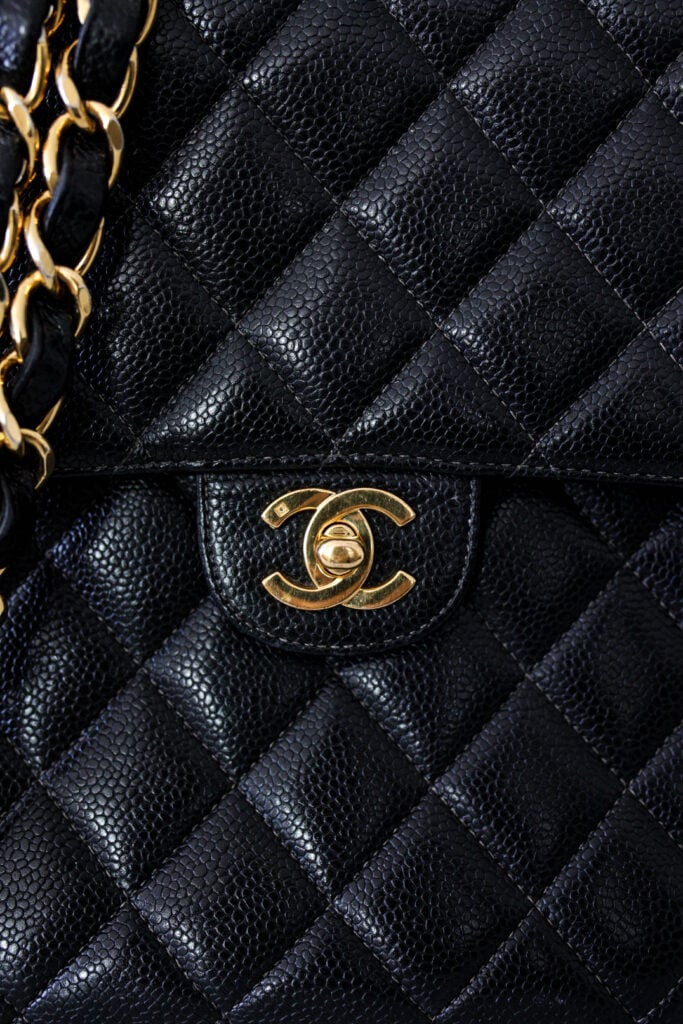 Coco Chanel passed away in 1971, at the age of 87. She lived her life to the fullest and changed the fashion scene for women around the world.
Thankfully, those who took over her fashion empire, including Gaston Berthelot, Ramon Espara, and eventually Karl Lagerfield, did an exceptional job at carrying forward her brand without going against Gabriele's vision.
Famous Quotes by Coco Chanel
Coco Chanel is a fashion icon who lived a spectacular life. She created forward-thinking designs and changed the fashion industry forever because of her contributions.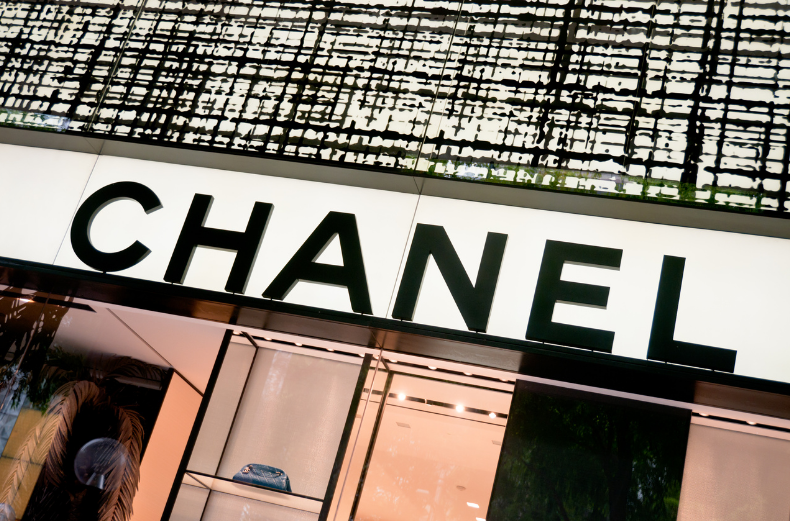 She spoke just as elegantly as she created. Her quotes are still famous and hold truth, even in today's day and age. The following quotes by the fabulous Coco Chanel are direct, have meaning, and inspire.
"Fashion has become a joke. The designers have forgotten that there are women inside the dresses. Most women dress for men and want to be admired. But they must also be able to move, to get into a car without bursting their seams! Clothes must have a natural shape."

-Coco Chanel
"In order to be irreplaceable, one must always be different." -Coco Chanel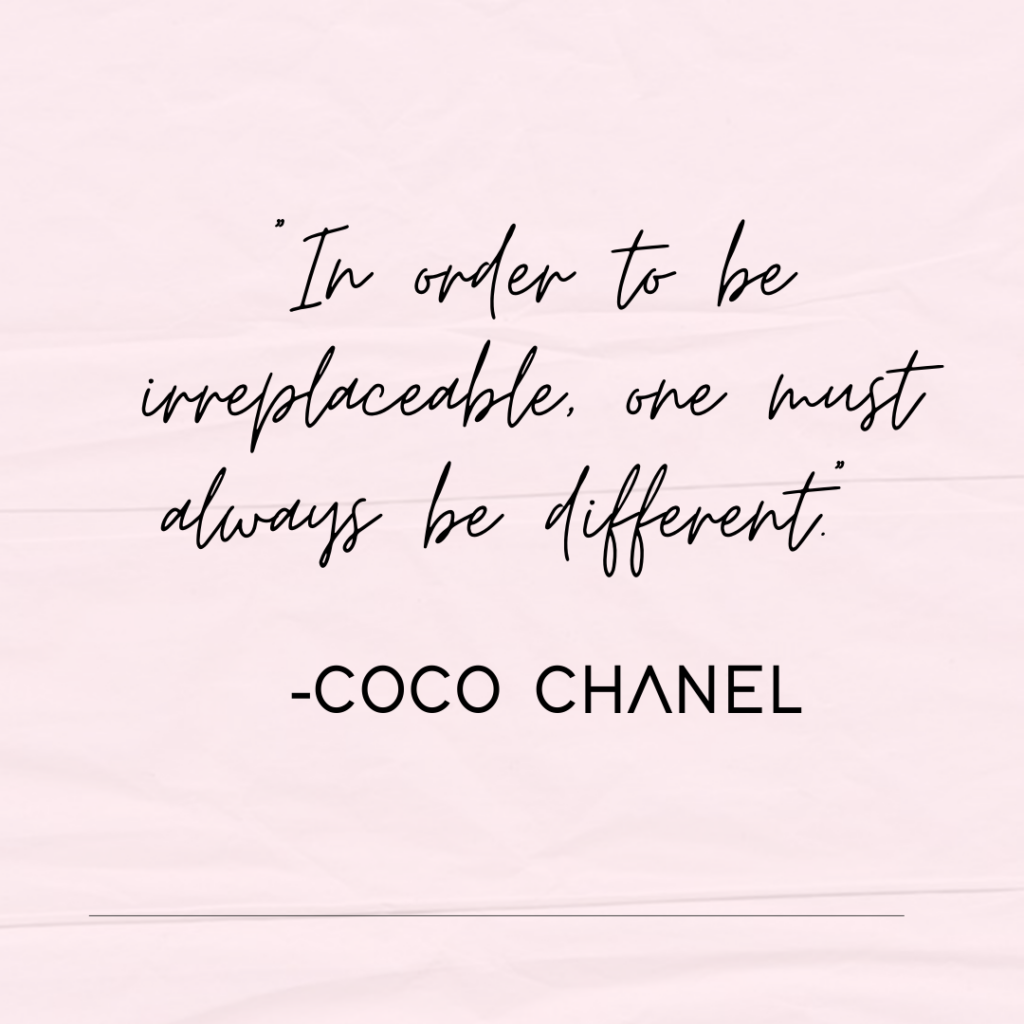 "A girl should be two things: classy and fabulous." -Coco Chanel "I don't understand how a woman can leave the house without fixing herself up a little – if only out of politeness. And then, you never know, maybe that's the day she has a date with destiny. And it's best to be as pretty as possible for destiny." -Coco Chanel
"Fashion is not something that exists in dresses only. Fashion is in the sky, in the street, fashion has to do with ideas, the way we live, what is happening." -Coco Chanel
"There goes a woman who knows all the things that can be taught and none of the things that cannot be taught."

-Coco Chanel
"Fashion is architecture: it is a matter of proportions." -Coco Chanel
"The best things in life are free. The second-best things are very, very expensive." -Coco Chanel
"It is unseen, unforgettable, ultimate accessory of fashion that heralds your arrival and prolongs your departure." -Coco Chanel
"There is no fashion for the old." -Coco Chanel
"I don't do fashion. I am fashion." -Coco Chanel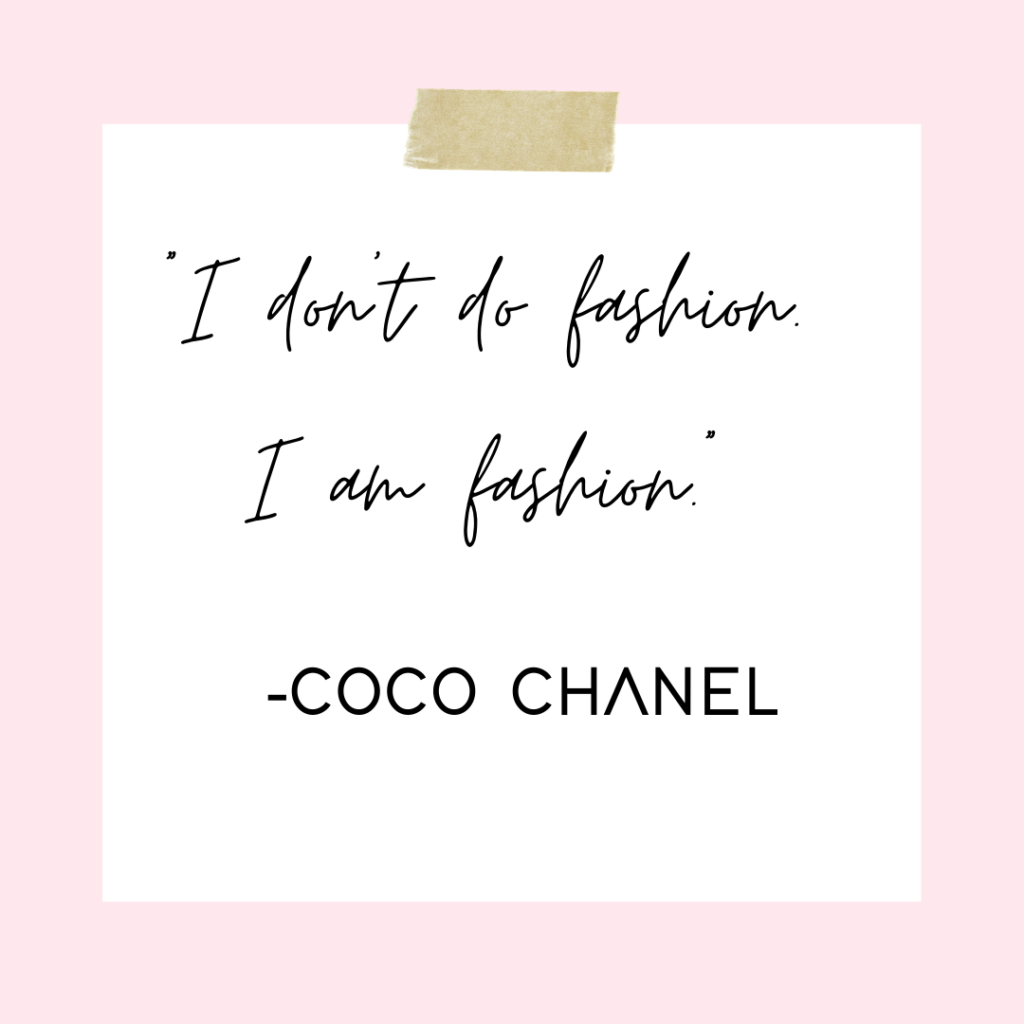 "Fashion fades, only style remains the same." -Coco Chanel
"I like fashion to go down to the street, but I can't accept that it should originate there." -Coco Chanel
"A fashion that does not reach the streets is not a fashion." -Coco Chanel
"I was the one who changed; it wasn't Fashion. I was the one who was in Fashion." -Coco Chanel
"In fashion, you know you have succeeded when there is an element of upset."

-Coco Chanel
"A style does not go out of style as long as it adapts itself to its period. When there is an incompatibility between the style and a certain state of mind, it is never the style that triumphs." -Coco Chanel
"Don't spend time beating on a wall, hoping to transform it into a door." -Coco Chanel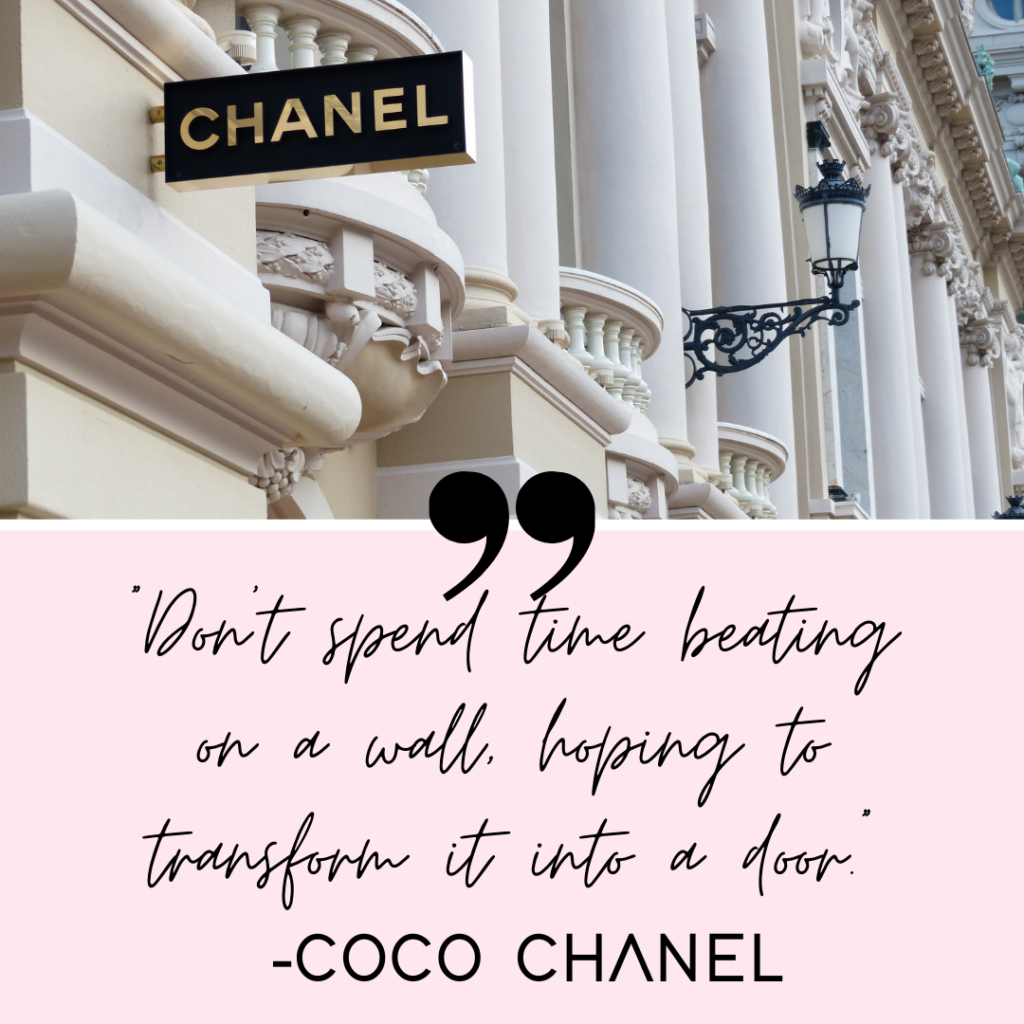 "Guilt is perhaps the most painful companion of death." -Coco Chanel
"Elegance is not the prerogative of those who have just escaped from adolescence, but of those who have already taken possession of their future." -Coco Chanel
"How many cares one loses when one decides not to be something but to be someone." -Coco Chanel
"Elegance is refusal." -Coco Chanel
"Material things aside, we need no advice but approval." -Coco Chanel
"Elegance does not consist in putting on a new dress." -Coco Chanel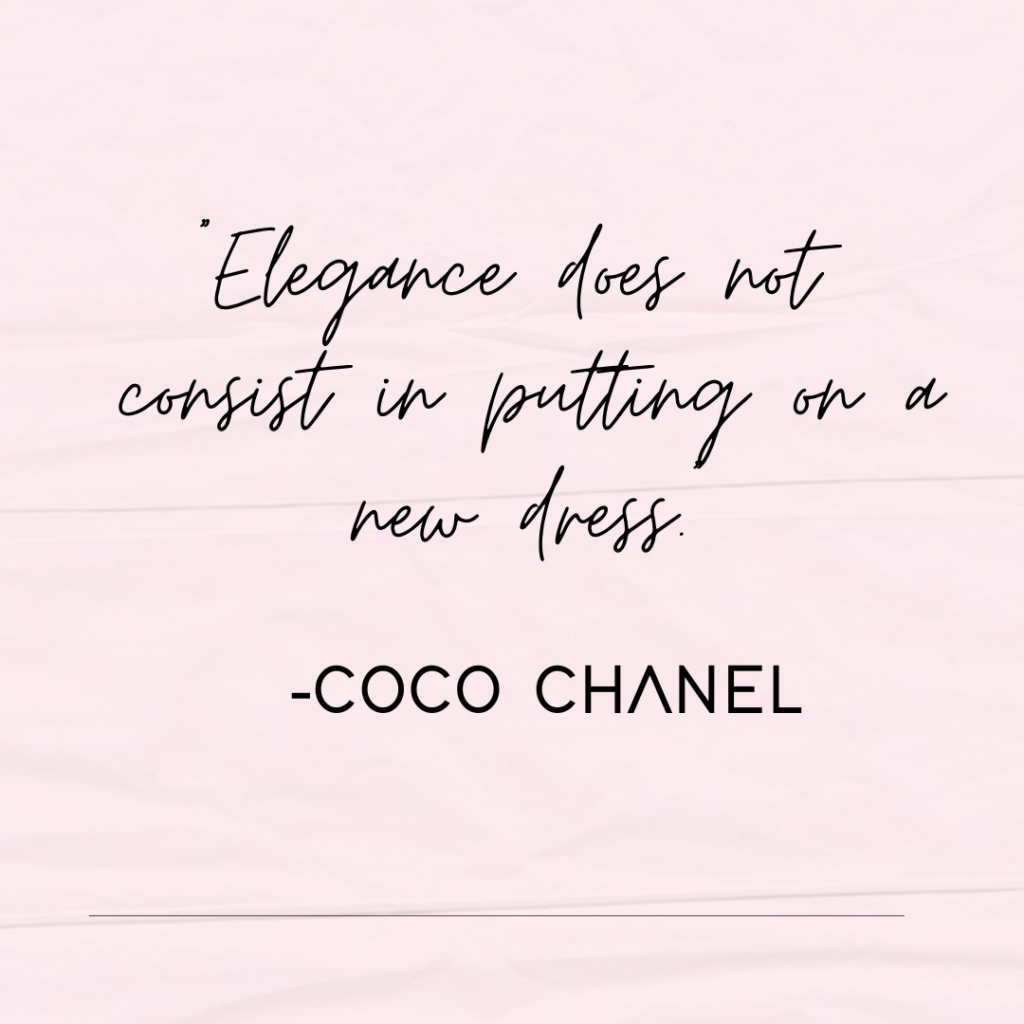 "Luxury must be comfortable. Otherwise, it is not luxury." -Coco Chanel
"Some people think luxury is the opposite of poverty. It is not. It is the opposite of vulgarity." -Coco Chanel
"There is no time for cut-and-dried monotony. There is time for work. And time for love. That leaves no other time!" -Coco Chanel
"As long as you know men are like children, you know everything!" -Coco Chanel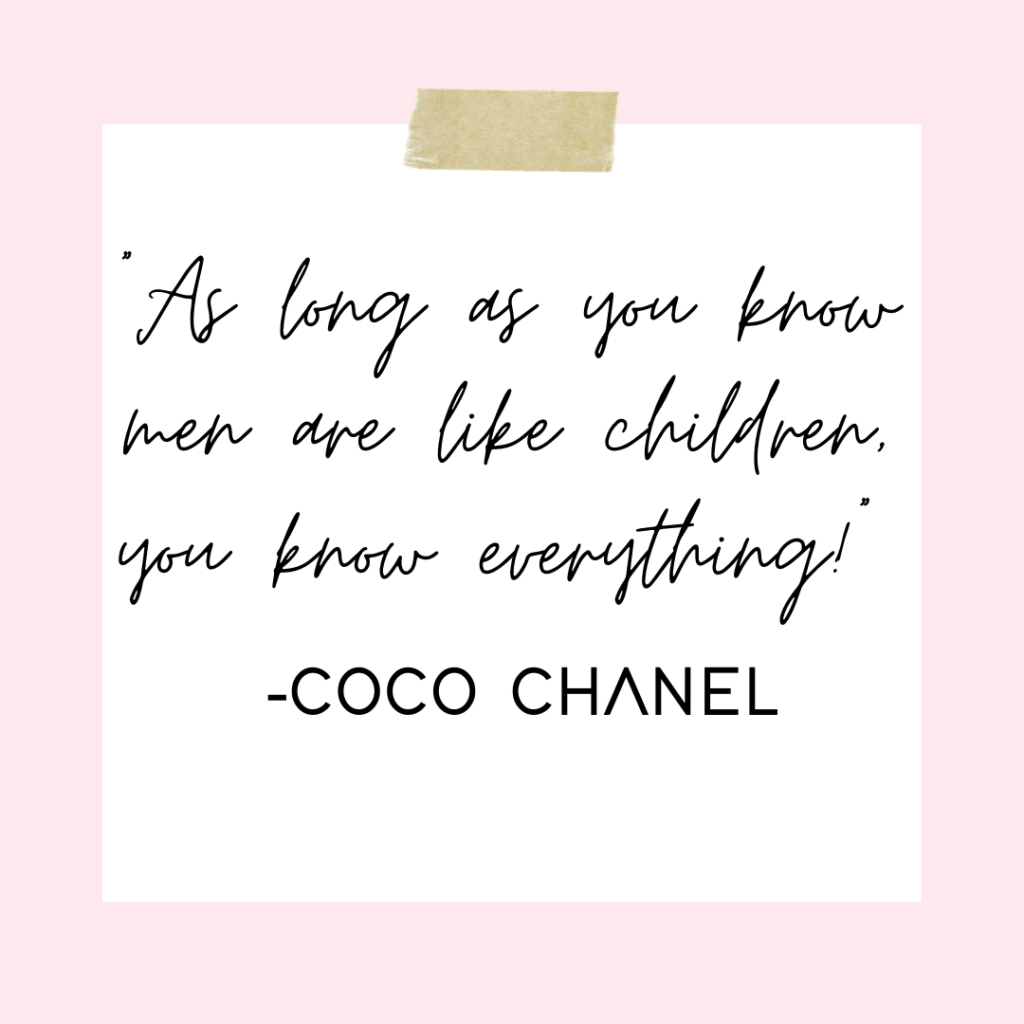 "Jump out the window if you are the object of passion. Flee it if you feel it. Passion goes, boredom remains." -Coco Chanel
"Nature gives you the face you have at twenty; it is up to you to merit the face you have at fifty." -Coco Chanel
"Since everything is in our heads, we had better not lose them." -Coco Chanel
"Success is often achieved by those who don't know that failure is inevitable." -Coco Chanel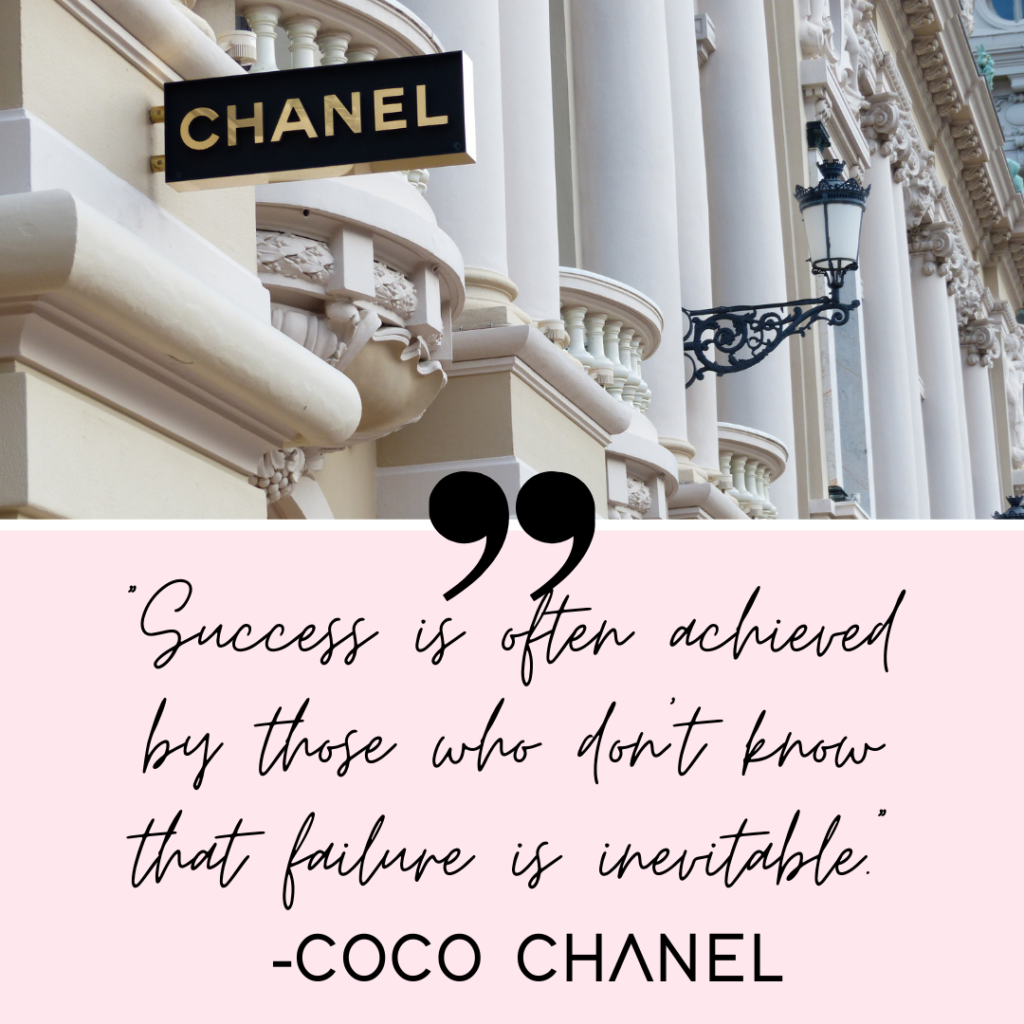 "The most courageous act is still to think for yourself. Aloud." -Coco Chanel
"The best color in the whole world is the one that looks good on you." -Coco Chanel
"It's probably not just by chance that I'm alone. It would be very hard for a man to live with me, unless he's terribly strong. And if he's stronger than I, I'm the one who can't live with him. … I'm neither smart nor stupid, but I don't think I'm a run-of-the-mill person. I've been in business without being a businesswoman. I've loved without being a woman made only for love. The two men I've loved, I think, will remember me, on earth or in heaven, because men always remember a woman who caused them concern and uneasiness. I've done my best, in regard to people and to life, without precepts, but with a taste for justice." ― Coco Chanel
Coco Chanel is an inspiration, not just to the fashion world, but to women worldwide. She truly created the life she wanted by seizing every opportunity presented to her.
Coco Chanel took what she learned from her unideal childhood and turned it into something she could create. She took risks in her life and business, which was worth it because she made a legacy for the name Coco Chanel that can never be taken away from her.
I hope these Coco Chanel quotes inspire you, just as Coco Chanel herself has inspired so many of us.